DELIVERED DIRECTLY TO BUSINESSES AND RESIDENTIAL MAILBOXES IN WINDSOR/ESSEX CHATHAM/KENT NEWCOMEDIANMERHEJEDAVERELEASESSPECIALONCRAVEVISITUSATwindsorlife.com AUTUMN 2022 www.windsorlife.com $ 2.95 RECLAIMJULIACOMPETITIVESWIMMINGLANEONTRACKTOWORLDRECORDSONEDAYDREAMSMAKINGDREAMSCOMETRUEIT HAPPENED IN CAPTUREDHISTORICALWINDSORMOMENTSONVIDEO Riverfront Masterpiece A HOMEOWNER BRINGS HER VISION TO LIFE
6389
Reasons to establish an estate strategy
Sean Hunt South Windsor 519 972
• An estate strategy is designed to make things easier for your family because you can clearly spell out your wishes.
Jennifer Johnson South Windsor 519 969 1419
• Trust – A trust can be set up to address a variety of needs, from supporting charities to setting guidelines about how your assets are distributed to your heirs. Is setting up a trust right for you?
519 944 2971
Diane Santing
St.
Dennis McDonald Kingsville
Matthew Sears Windsor St. Rose 519 945 6165
If you're married, you may own many of your financial assets jointly with your spouse, which can help simplify things in the event you pass away. But what about assets that are in your name only? What if you're single or widowed?
519 967 0084
Myth 2: Estate planning is for people with a lot of money.
• An estate strategy gives you control. At its most basic, an estate plan lets you decide how things will be handled rather than the government. You decide how you will take care of yourself and the people and causes you care about.
• Health care directive, or living will – A living will allows you to specify your wishes around actions your decision maker would make regarding your health in the event you become unable to make decisions for yourself.
519 324 0144
Tecumseh Rd. at
519 733 6186
Chris Horovenko Norman
Colin Duggan South Windsor
A desire to make things easier for your loved ones has nothing to do with your net worth. Documenting and communicating your wishes reduces the burden on them and gives you control.
519LaSalle734 8599
Here are some common tools you may wish to discuss with an estate-planning lawyer:
519 727 1041
A Will takes effect only upon your death. Wills don't protect the legacy you've built if you become incapacitated.
Theresa King Belle River
Don Harris LaSalle Centre 519 969 3825 Julie Charrette 519LaSalle966 5046
Tecumseh Centre 519 979 7334
Dave Freeman Cabana Near Howard 519 967 0084
An Estate strategy gives you control.
No one wants her loved ones to face burdens because she didn't adequately prepare. While Edward Jones does not offer estate-planning services, we care about everything that's important to you.
www.edwardjones.com Member - Canadian Investor Protection Fund
John Atkinson
Edward Jones, its employees and financial advisors are not estate planners and cannot provide tax or legal advice. You should consult your estate-planning attorney or qualified tax advisor regarding your situation.
• An estate strategy may help you preserve the value of what you've worked so hard for. Without proper planning, a significant portion of your assets could go to taxes or unnecessary expenses.
Riverside East 519 944 9080
519 979 5555
Mark Szarek Leamington
• Health care power of attorney – With a health care power of attorney, you can name someone to make medical decisions on your behalf, such as requesting or refusing medical treatment.
Defining your legacy: A women's perspective
Steven Kidd
Myth 1: I have a Will. That's all I need.
Start by educating yourself
Dean Doster Clair Beach
inLocatedCornerofCountyRd.46andManningVisit our showroom 519.723.4111 | scottsfireplace.ca Fireplace Xtrordinair® is dedicated to the quality, beauty, and performance of innovative hearth products that keep you and your family warm! EXCLUSIVELY SOLD AT SCOTTS FIREPLACE Actual Project By appointment only. Every kitchen deserves a custom design. email: info@wayneswoodcraft.com • website: www.wayneswoodcraft.com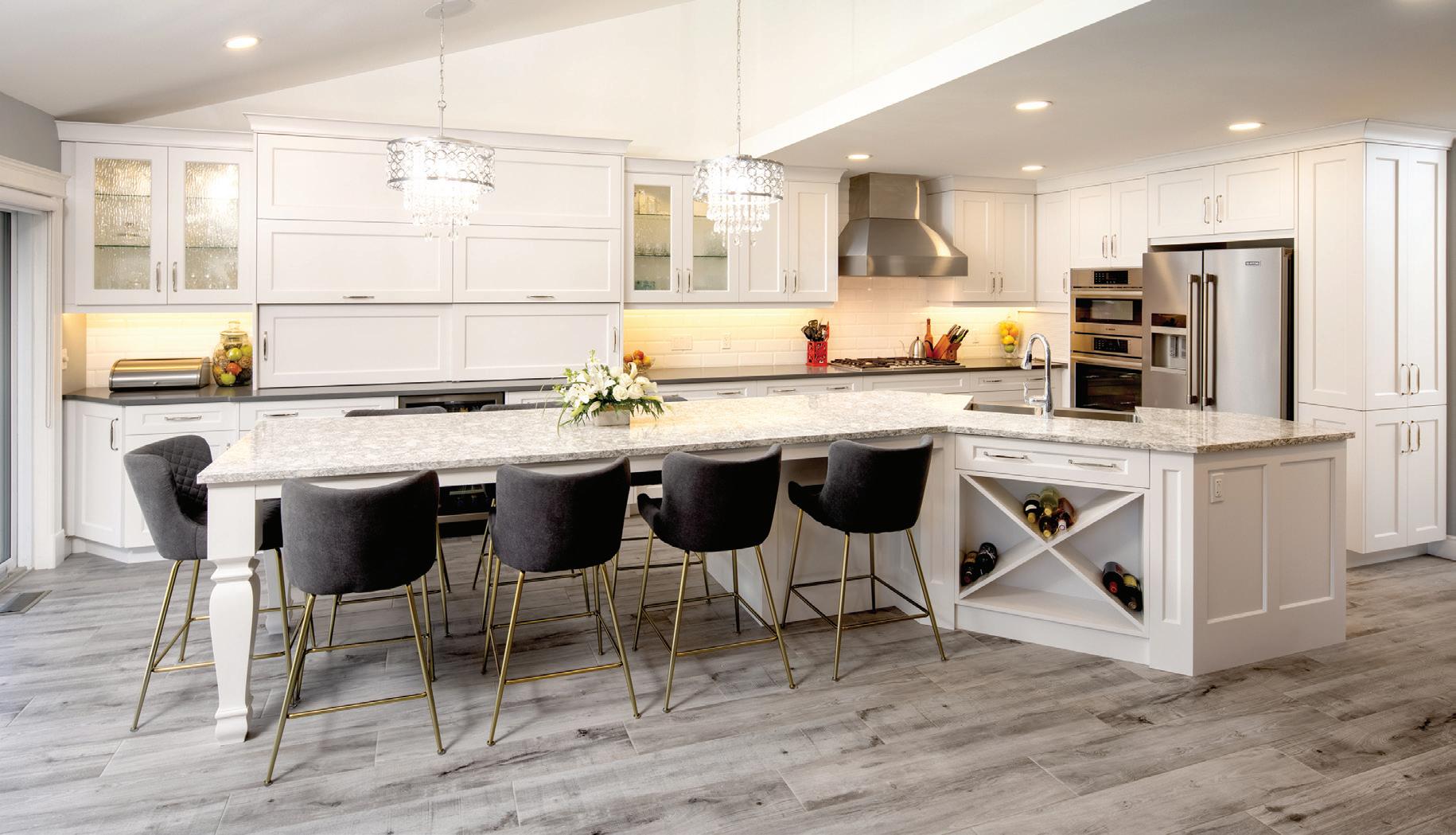 CREATIVE DIRECTOR Carol Garant
www.windsorlife.comPLEASERECYCLETHISMAGAZINE AUTUMN 2022 VOLUME 29, ISSUE 7
Throughout her education, she rotated through a variety of clinical settings, such as hospital systems, ENT practice, and private practice. Diva is committed to working with her patients to provide best practice and individualized care from diagnosis to treatment and thereafter. Her areas of interest include diagnostic testing, tinnitus, and advanced hearing aid technology. Diva became interested in audiology through her deep appreciation for language and communication, and helping others. She thrives on the invaluable reward of helping her patients connect with and become inspired by the sounds of the world.
Donna Ellis patient coordinator
ART DIRECTOR Michael Pietrangelo
WINDSOR LIFE MAGAZINE 318-5060 Tecumseh Road East Windsor, Ontario N8T 1C1 Tel: 519-979-5433
ADVERTISING SALES 519-979-5433
CONTRIBUTING Matthew St. Amand WRITERS Alley L. Biniarz Ryan KarenPercyTinsley
Diva De Benedictis doctor of audiology
Diva De Benedictis received both her Doctor of Audiology (Au.D) degree and her Bachelor of Arts degree in Com munication Sciences and Disor ders at Wayne State University. She is a registered member of the College of Audiologists and Speech-Language Pathologists of Ontario (CASLPO) and she is a registered provider with the Assistive Devices Program (ADP).
Diva De Benedictis doctor of audiology INTRODUCING
PUBLISHER/EDITOR Robert E. Robinson
PRODUCTION George Sharpe
PHOTOGRAPHERS John SubbaJimPhotographyJessicaBrianAlexMalcolmJamesScottyMatthewJoeSooter'sLiviero,PhotographySymchychynManhireHughesEvansSt.CampbellLeishmanPhotographyLaneTanchioniWilkersonRaoChaganti
VICE PRESIDENT ADVERTISING SALES Charles Thompson 519-818-7352
ADVERTISING SALES ACCOUNT EXECUTIVE Mel Monczak 519-551-0072
Justyna Lorenc doctor of audiology
SOUND HEARING CARE 519.979.3300 13310 Lanoue St., Tecumseh / 962 Old Tecumseh Rd., Belle River / soundhearingcare.ca We have implemented and continue to maintain COVID-19 protocols in the office and are committed to ensuring everybody's health and safety. Contact Sound Hearing Care to schedule your appointment with Diva today!
ADVERTISING SALES ACCOUNT EXECUTIVE Leslie Campbell 519-567-0603
Windsor Life Magazine is published 8 times per year. Mailed delivery in Canada is available for $40.00 per year including H.S.T. A $150.00 charge is required for mail delivery any where outside of Canada. Send cheque along with address information to Windsor Life Magazine, 318-5060 Tecumseh Road E., Windsor Ontario, N8T 1C1.
Windsor Life Magazine is published by Campbell McGregor Garant Publishing Incorporated. Articles and art may not be reprinted without written permission from the publishers. The publishers assume no responsibility to return unsolic ited editorial or graphic material. Windsor Life Magazine is a registered trademark of Campbell McGregor Garant Pub lishing Incorporated, Suite 318-5060 Tecumseh Road East, Windsor, Ontario N8T 1C1. Telephone (519) 979-5433, Fax (519) 979-9237. All rights reserved. ISSN 11955694. Canada Post Canadian Publications Mail Product Sales Agreement No. 43512513.
Tina Stafferton doctor of audiology
PAIR OF CHAIRS
Décor-Rest has introduced a tufted tight back frame that in not only timeless but high on style. Available as a 90" Sofa and Loveseat this frame will elevate the el egance of your living room. With 6 dis tinctive wood finishes including antique grey, pewter, cream, black, fruitwood and espresso, these tones give the frame many different looks. Choose from hundreds of fabrics to personalize to suit your taste. The photo shows some of the new fall colours highlighted in the Décor-Rest Gallery Wall of fabrics on showcase.
GET INTO THE GROOVE!
TAILORED TUFTING
The ever popular Groove collection has done so well in its bold blue tone that they have now introduced this collection in burnt orange. Available as a sofa and chair, this series makes a strong statement and does not miss the mark in comfort.
Fall Style Guide
It has become more popular in room design to incorporate a pair of chairs or even 2 pairs in a conversation setting. Stylus has an in stock import program of stationary chairs and recliners that fit the bill. Delivery on these items is usually 2-4 weeks with new collections being introduced into the EHF showroom this fall. The variety of styles continues to grow as these hot looks, available in married covers only, provide full scale frames at affordable pricing with quick delivery. Stylus hits a home run with these hot looks.
Winners Only has introduced this classic youth bedroom group in a striking blue colour that is available in both Twin and Double sizes. The Tamarak series includes a student desk, 2 drawer nightstand, chest and dresser. Not a Blue fan, this collection also features white, grey and warm hazelnut finish options. These other colours are available also in Queen and King Sizes with larger case piece selection. This is a great new introduction to the EHF showroom.
SUPERB STOOLS AND CHAIRS
It is featured in all the Home Furnishings hottest trends for 2022, but the natural look is in. These fashion forward looks combine earthy wood tones and natural fibers such as rattan and wicker accents to create a rich Bo Ho vibe. LH imports Canada has a great selection of these home décor specialties that are filled with character that bring warmth and help with the finishing touches to the room. EHF showcases these unique items from LH, Style in Form and Worldwide Home
THE NATURAL LOOK
TOO BLUE OR NOT TOO BLUE? THAT IS THE QUESTION.
This collection of chairs and stools are constructed with a welded metal base that is covered for 10 years in a residential setting. The unique faux wood finishes give the bases a timeless and rich look of wood but with superior durability. The baked powder coated painting process is environmentally friendly, safe and completely non-toxic. Leatherette and fabric covers are durable and long lasting with 50K to 100K double rub count. In a variety of looks with afford able price points, check out this new addition to the EHF showroom.
metalFurnishings.legandfeaturing
At Highway 3, Monday-Fridaywww.ehfstyle.com519-776-5553Essex9:30-6/Saturday9-5/Sunday11-5
a sleek sloped arm has a va riety of configurations to help to best fit your space. Choose one of their durable Defender fabrics perfect for everyday family use or from a wide range of designer fabrics with a vast array of colour options. In addition to all of the sectional pieces available, Stylus also makes sofas and chairs for their sectional frames as well. The Made to Order collection is proudly constructed in British Columbia, Canada. Come see the Stylus difference.
FAMILY ROOMS • KITCHENS • BARS • BATHROOMS • INTERIOR RENOVATIONS 2744 Jefferson Blvd. | 519-945-3000 Showroom Hours: Mon.-Fri. 8-5 www.familyhomeimprovements.com
With the warm days of Summer slowly com ing to an end we head into Autumn with great expectations for the cool days ahead. Fall festivals are here. There is still plenty of time to head to one of the many recreation areas in Windsor/Essex Chatham/Kent. Al though we already feel a chill in the early morning air, the afternoons are beautiful for strolling through shopping areas, enjoying outdoor dining or walking the ever-expand ing trails that wind through our neighbour hoods.Autumn is my favourite time of the year. This wasn't always the case but as I get a little (nod nod, wink wink) older I appreciate the slowing pace as the trees begin to turn and the temperature becomes more tolerable.
The best things in life are free and we are lucky to live in an area with such great cor porate donors and committed leaders who provide us with such great amenities.
Bob Robinson
Your one step to a startsrenovationsuccessfulhere!

Now that the weather is cooling it is a great time for all of us to get out and enjoy. The closed in feeling of the last couple of years quickly dissipates when you are out side in the fresh air.
Lately I have taken up walking. Not that I chose to. It is out of necessity. In a moment of weakness my wife Carol and I decided we needed a dog back in our lives. We had over a year without a fur baby running around. It was the first year in the last 50 that it was just the two of us. A quick search yielded a puppy we named Cody who, although very young, needed rehoming. Instantly our qui et life turned into a lot of "Cody NO!" This is the reason I have taken up walking. I have to tire the little guy out.
BeautifulBathrooms
Get out and take advantage of them while the weather still permits.
Actual Project Actual Project
Elegant Kitchens
In our walking adventures we have dis covered the trails I referred to earlier. I think they touch nearly every neighbourhood. We get to see people walking or kids playing. I stopped to talk to a young father recently because his little children wanted to pet the dog. During the conversation I remarked that I was just trying to tire the dog out. He quickly responded that he was doing the same thing with the kids.
Windsor and Essex County have an abun dance of walking and biking trails which have been generously donated and main tained by some of the area's largest employ ers as well as communities.
Publisher's Note
76 Talbot St. S., Essex ph: 776-6316 • 776-8611 • essexappliance.com776-9788
UNIVERSITY PLAZA 2650 Tecumseh Rd W Windsor, 519-252-7743ON EAST END 8505 Tecumseh Rd E Windsor, 519-948-8111ON WALKER ROAD 4150 Walker Rd. Windsor, 519-966-3650ONvisit our website at FallAllcanadiantire.caYourEssentials From leaf blowers to outdoor decor and grills, we've got what you need to make the most of Autumn days.
14 Windsor Life 26 32 52 FEATURES DEPARTMENTS 18 ANATOMY OF A DREAM HOME Homeowner Brings Her Fantasy Home To Reality 26 JULIA LANE
Swimmer Sets Her Sites On Reclaiming Her World Records 32 FAMILY TIES
Windsor-Born Merheje LIMIT ON DREAMS LONGER, HEALTHIER FUTURE Living EVERYWHERE
52 A
Releases Comedy Special On Crave 38 NO AGE
A grouping of mirrors dining room of local waterfront dream home.
Dave
Competitive
a Longer, Better Life 49 INSPIRATION
Dedicated To Historical Moments in Windsor 56 THE
Readers
New Book 59 WINDSOR
Mike O'Phee Musical Comeback TROVE OF THE EVERYDAY YouTube Channel PRINCIPAL CHRONICLES
Windsor
A
Place 4th
International Competition 30 NEW & NOTICED 46 BON APPETIT!
ON THE COVER
a
One Teen's Research May Lead To You
Makes A
Retired Educator Connects With Through ROCKETRY TEAM University Students At
in the
Photography by Symchychyn
See page
18
Making Dreams a Reality For People Nearing the End of Their Journey 42 A
Joe
Get your COMPLIMENTARY digital copy of WINDSOR LIFE MAGAZINE sent to your inbox! Go to www.windsorlife.com and click on FREE ONLINE SUBSCRIPTION Subscribe for FREE at windsorlife.com for a chance to WIN 2 TICKETS TO MANISCALCOSEBASTIANSEE at Caesars Windsor, October 22-23, 2022! Feel free to email us at info@windsorlife.com with your feedback. We always want to hear from you. No purchase necessary. Winners will be drawn randomly from Windsor Life's Online Subscribers list, no less than 8 times per year. Winners will be contacted via the email address provided to Windsor Life Magazine and will have 24 hours to respond to receive their tickets. After 24 hours, the win will be voided and another Subscriber email will be selected. Windsor Life Magazine employees and their immediate family members are not at all eligible.
"We loved our former house," the homeowner says, "but wanted to be on the water. One day, as my husband and I drove down the street, we noticed this empty lot and fell in love with the view."
TURNING A DREAM INTO REALITY
STORY BY MATTHEW ST. AMAND / PHOTOGRAPHY BY JOE SYMCHYCHYN
The waterfront lot was purchased, blueprints were creat ed, and building began in May 2020.
s
The first order of business was choosing a builder.
"We wanted a higher end home so we interviewed a few builders over the phone," the homeowner explains. "Once I met Gino Piccioni from Timberland Homes, I knew he was the one. I need to trust somebody. It was a gut feeling for both my husband and I."
18 Windsor Life
Having the Right Help Makes All the Difference
IN 2019, A RIVERSIDE RESIDENT saw an empty riv erfront lot and had a vision: her dream home.
Clockwise from left: Jill Straky of Housewears assisted the homeowners in realizing their ideas for this lakefront home; a spacious great room with stunning coffered ceilings overlooks Lake St. Clair; the covered screened in porch just off the kitchen includes full barbecue and eating areas, as well as a cozy lounge space for boat watching; The backyard along Lake St. Clair. The homeowners enjoy relaxing in the sleek pool with waterfall, flanked by shaded lounge spaces.
Autumn • 2022 19
While the builders worked, the homeowner picked out materials for the home. "Initially, thought I could do this. 'This can't be that difficult,' I thought. But when I went into the plumbing supply store, I was overwhelmed by all of the choices. I went home and realized I needed some help."
"Jill has been with me from the very beginning," the home ownerBringingsays. a professional into the design process was a game-changer. s
This page top to bottom: An 800-bottle temperature controlled wine room was built on the main floor, perfect for wine tastings at dinner parties; a Cincinnati Bengals' stadium mural was custom colourized and matches the pool table for a dramatic sports themed basement area.
"It took one year to build," the homeowner says. "We sold our home at just the right time, and ordered our materials before the pandemic complicated things. We built right through COVID."
20 Windsor Life
Friends recommended various designers, but it was not until the homeowner met Jillian Straky of Housewears, that she knew she found the right person.
This page clockwise from right: A classic master bathroom in white with freestand ing tub features a double-side fireplace facing the bedroom for cozy evenings; great entertaining happens at this basement bar with waterfall countertop; a time less all-white kitchen is a cook's dream, with accents of gold and black. Cabinet doors on the right open to show the hidden coffee station; A grouping of mirrors in the dining room reflects the unique gold chandelier as well as the entry staircase.
"Lakeshore Landscaping designed many different areas to sit outside," she says. "There is a natural firepit at the water. Our back porch is covered, with a kitchen and barbecue, and it has automatic screens from Seaton Sunrooms that come down. We heat the area in the winter and sit out there right up until Christmas time."
"We equipped the kitchen with every thing," Jill says. "There is even a pocket coffee station, off to the side."
The end result is a dream home as indi vidual as its residents.
The homeowner and her family also spend a considerable amount of time out side in the nice weather.
The homeowner's husband trusts her taste. He is a collector of fine wine and scotch, so a temperature-controlled wine cellar was installed on the main floor. There was room for a games area and bar down stairs which showcases his scotch.
Caruso sales manager
The design process was assembled in stages starting with selecting cabinetry, plumbing, lighting, flooring, paint, and counter tops.
"I didn't want it to look like a man cave," the homeowner said. "The wine cellar holds approximately eight hundred bottles of wine. It was built by a company out s
"We went shopping together," the home owner continues. "We picked out all the flooring for the house in two hours."
Steven
To convey her vision, the homeowner started with images that she liked from the internet.It'sone thing to see photographs of beau tiful furniture online but sometimes the images lack context. A beautiful chair or sofa in a photo may best suit that particular room but may not capture the same es thetic in another room. So the pair worked together to achieve the perfect balance.
22 Windsor Life 27 King St. West, Harrow | 519-738-9001 canadel.com/canadel-stores/harrow AS UNIQUE AS YOU ARE We Measure. We Install. We Do It All! Buy Factory Direct and SAVE! For Shop at Home Service Call 519-999-9898 www.madetoshade.ca LET US BRING THE STORE TO YOUR DOOR Commercial | Residential Michael Campoli owner
"We like to entertain," the homeowner says. "I really enjoy cooking, and I didn't want to be off in a kitchen away from ev eryone, so the living room, dining area and kitchen are open to one another. We spend a lot of time in the living room. The win dows look onto the water and bring in a lot of light. The TV above the fireplace dis plays artwork when it's not being watched."
Once the homeowner and her husband moved into the house in May 2021, the third stage involved finalizing the furniture for the home. "The pandemic caught up to us at that time," the homeowner remem bers. "I had to buy our mattress online. Otherwise, we had no delays on materials to actually build the house."
Autumn • 2022 23 1602 Sylvestre Dr, Tecumseh 519-956-0123 / subaruwindsor.ca SUBARU | WINDSOR Business Law ~ Wills & Estates ~ Commercial Leasing ~ Real Property Employment & Labour Law ~ Civil Litigation ~ Education Law ~ Administrative Law ~ Human Rights Main: 519-969-9844 Toll Free: 1-866-422-7988 Web: www.shibleyrighton.com 2510 Ouellette Avenue, Suite 301, Windsor, Ontario N8X 1L4 * Andrea Thielk practising in association with Shibley Righton LLP and not as a partner, associate or employee of Shibley Righton LLP.
She continues: "What's wonderful about my job, is that I get to know people for years and years, and establish nice relation ships.""This is the first summer we were really able to enjoy the home," the homeowner says. "We feel like we're on vacation every day."
24 Windsor Life of town. I designed it with them through email. They came and spent two days in stalling everything. It came together per fectly."The homeowner's husband is also a fan of the Cincinnati Bengals, so she surprised him by having a wall-sized mural/photo graph mounted of the Bengals' home stadi um in the basement behind the pool table. The photo was originally colour, but Jill had the idea of converting it into black and white but making all the orange accents pop. Matching orange felt was put onto the pool"Thetable.homeowner wanted a classic look that would have timeless style. Mirrors are used throughout the house to accen tuate the space and reflect the water view," Jill says. "There is a double-sided fireplace between master bedroom and bath, which keeps these large rooms feeling cozy. There is also a subtle botanical motif throughout the house, seen in the backsplash of the kitchen—as a lotus motif—and this leafy look continues to the chandelier in the din ingBroom."eautiful as the house is the work is not finished."It'songoing process," Jill says. "There are still some areas we continue working on. was still bringing in small items even when the photographs were being taken for thisThearticle!"homeowner is happy, and for Jill, that is the best reward.
Windsor Life Magazine is always searching for interesting homes, landscaping, gardens, patios and water features to show our read ers what others in the community are doing with their living spaces. If you have a home that you feel would be interesting please email photos to publisher@windsorlife.com. Photos need to be for reference only. If your home is chosen we will arrange for a complete photo shwoot. If you wish, you may remain anony mous and the location of your home will not be disclosed.
QUALITY • RELIABILITY • SERVICE COMMERCIAL • INDUSTRIAL • RESIDENTIAL • Tear Offs & Repairs • Built Up Roof Systems • Metal Roof Coating • TPO & PVC Roof Systems • Maintenance • Commercial Siding • Modified Roofs/Shingle Roofs • Roof System Analysis • Single Ply Rubber Systems CALL TODAY FOR YOUR FREE ESTIMATE 519-256-8474 | quality@quinnsolutions.ca | www.quinnsolutions.ca Get the Smile You Deserve With a Visit to Landry Denture Clinic Implant Dentures • Full Dentures • Partial Dentures Denture Relines • Denture Rebases • Denture Repairs Anti-Snoring Appliances • Night Guards Permanent Soft Liners • Sports Guards dan landry DENTURIST windsor 2532 Howard 519-254-8114Ave ESSEX 14 Gosfield Townline E. 519-776-7319 CHATHAM 185 Grand Ave. W. 519-354-2929 BELLE RIVER 360 Notre 519-728-32029Dame BI-LINGUAL SERVICES LandryDan dd WLM Back to Contents
"It was a really great project," Jill says. They are a terrific couple, and it was a plea sure to work with them."
Autumn • 2022 25 4600 Rhodes Dr. Unit 2, Windsor EC Row Exit on Central South 519-944-6006 www.seatonsunrooms.com Custom Built Sunrooms • Year Round Additions • Motorized Screens SEATON SUNROOMS Actual Projects SENIORS | PROFESSIONALS | FAMILIES Windsor/Essex 519-984-2111 Chatham/Kent 519-365-5754 www.onesourcemoving.ca FULL SERVICE MOVE EXPERTS Move • Pack • Unpack • Set-up • Space Design Professional Organizing • Long Distance Move • Downsize Online Auctions, Estates and Clear Outs Home Staging • Help you find a new home and more! SPECIALIZING IN SENIOR MOVES "We take the stress out of changing your address." Danielle Carriere senior move manager
JULIA LANE BEGAN collecting a list of achieve ments and awards in competitive swimming in 2014, and she's not done striving for more yet.
Competitive Swimmer Julia Lane Set to Compete in the Down Syndrome World Swimming Championships in Portugal
In those early years, Julia moved through various swim levels from beginner onward and started attend ing competitions including regional meets, provincial meets and even the Eastern Canadian championships. She also began as the first member of the Westview Freedom Academy High School swim team and attended OFSAA (Ontario Federation of School Ath letic Associations) for four consecutive years where she earned medals in the para division. She attended the Special Olympics Provincial Games for swimming in 2016. That same year, Julia's parents learned about DSISO (Down Syndrome International Swimming Organization) and the Down Syndrome World Swim ming Championships. This would provide Julia with another venue to compete with her peers. She was able to achieve the qualifying times and was off to Truro, Nova Scotia in 2018 for the 9th Down Syndrome World Swimming Championships. Here, Julia was
THE THRILL OF THE RACE
Above: front row (l-r) are Melanie Giroux, Lindsey Reimer, Julia Lane and Jade Harvey. Back row (l-r) are Darcy Irwin and Sallie Szanik. Photo by Brian Lane.
Julia was inspired to begin swimming after seeing her sister in the pool. She had spent a large portion of her young life watching swimmers in the pool, and she didn't want to sit on the sidelines anymore. Her parents and sister were involved with the local Spe cial Olympics swim program and Julia was ready to join. She began swimming with one of the WAC (Windsor Aquatic Club) coaches in her backyard pool to develop some basic swim skills, allowing her to join the Special Olympics team. After that, Julia started swimming with the WAC as a para swimmer.
"Julia loves to compete," her mother Cynthia re counts that look in Julia's eyes when she's getting ready for a race. "She's so focused on doing well and win ning. It's just in her; you can't instill that.
Prior to the pandemic, Julia had achieved sev en world records, which she plans to recapture this October at the Down Syndrome World Swimming Championships in Albufeira, Portugal. Five of those records were beaten by other swimmers over the past two years, but Julia still holds two World and multiple Americas records.
STORY BY ALLEY L. BINIARZ PHOTOGRAPHY BY ALEX LEISHMAN PHOTOGRAPHY
Julia draws her success from beyond the pool and she learned to do this after that first race in Truro. Even though her relay team came in 4th and personally she came in top 10's and top 5's, Julia's coach said that if she wanted to get faster, she needed to become stronger and to do more than just swim. This is when Julia joined Cross Fit.Right as Julia was returning from Truro, Matt and Stephanie Seguin from the Chas ing Hazel Foundation along with John Mack from All Levels CrossFit launched their Adaptive Athlete Pilot Program in August of 2018. What started as a program of three athletes has now grown to eight individuals, including Julia. "CrossFit has made me stronger and the movements have helped my swimming," Julia says. Many of the swim movements are similar to activi ties and exercises in CrossFit and these have helped to strengthen her core. This strength training helped to significantly improve Julia's swim times, and she began breaking Women's World Down Syndrome swim ming records. This dedication to her sport led to her being awarded a WESPY (Wind sor Essex Sports Person of the Year) award in the parasport division in early 2020.
Julia's personal drive is reinforced by
BOTOX® Cosmetic and Juvederm & TEOSYAL Natural Fillers reduce the appearance of wrinkles, fine lines sagging skin and thinning lips! Immediate results! Virtually painless injection! Treatments take less than an hour! No down time! ...because it's GOOD FOR ME FEATURING • Botox® Cosmetic • Juvederm Natural Fillers • Botox® Therapeutic for Excessive Sweating & Migraines • Laser Hair & Vein Removal • Laser Acne Treatments • IPL Photorejuvenation • Dermalogica Facial Treatments & Skin Care • Manicures, Pedicures, Waxing • Oxygeneo 3-in-1 Oxygen Facial • TriPollar RF Skin Treatment • BRAND NEW 2940 Fractional Resurfacing Laser Treatment • BRAND NEW Éminence Organic Skin Care & Facial Treatments • Keto Diet, Weight-loss & Nutritional Support AND MANY MORE! coralspa.com 1400 Provincial Rd. info@coralspa.com519.969.1554 For additional details and pricing please visit… Actual Coral Spa Client and Radio Personality Dan MacDonald BEFORE AFTER At Coral we are proud to have the top Injectable Team in the City! FREE In-Person & Virtual Consultations Available! Medical Director Dr. Zoia Sherman Aesthetic Nurse Injector Aline Duval RN s
CrossFit has become so much more than an addition to her swimming regiment, it's become one of Julia's passions. Since start ing CrossFit four years ago, Julia achieved 1st place worldwide in the inaugural Wom en's Adaptive Intellectual Division at the CrossFit open in 2021 and placed third in the same competition this year. She recently attended the Podium and medal ceremony in Madison, Wisconsin to recognize her achievements.Juliasays that the gym doesn't just strengthen her body, it also gives her a sense of community; her favorite part of both swimming and CrossFit is being part of a team. "What motivates me now is racing, doing well, plus community and friend ship," Julia says. Her mother adds that even if Julia isn't competing herself, she will watch her teammate's races via livestream and she'll hear Julia cheering them on.
Autumn • 2022 27
part of the first Canadian female relay team made up of swimmers with Down syn drome. They'd finally had enough females to enter a relay team and it was incredible to meet and compete with her fellow team members from Saskatchewan, and Quebec. These championships left a significant mark on Julia's swimming journey and she's been hooked ever since.
In-home service since 1992 519-735-5515 Design • Delivery • Installation HARDWOOD • CARPET • TILE & MORE Ready for New Flooring? Let us come to you! Bill Wellings & Pam Wellings-Kasana WLM Back to Contents
Putting in the work is exactly what Julia has done. Throughout the pandemic, Julia continued to attend meets when possible, swim with her club, and even maintained her CrossFit schedule by participating in online sessions while working out in her garage.The DSISO (Down Syndrome Interna tional Swimming Organization) event nor mally occurs every two years however the 2020 championships were canceled at the start of the pandemic. Since things have opened up again, Julia has traveled across Ontario and Michigan competing to ensure that she could obtain the required sanc tioned times to compete in Portugal.
Julia's coaches help her to stay physically fit but also make sure that her health, nutri tion, and hydration is on par for an athlete of her caliber. "My coaches help me focus on areas that I need to develop and help me to learn from my areas of improvement," Julia says. They also help to keep Julia's head in the game during a match and will tell her, "Don't look at your competition. Visualize the race and look towards your self." Along with the advice to always listen to her coach, to practice, practice, practice, she has adopted the slogan "to show up and put in the work".
Her journey in swimming is just begin ning; competitors will continue to surpass each other's records, but she says that's all part of the fun. Julia will continue striving to do and be her best, all the while embrac ing her favorite parts of swimming: the thrill of the race and the friendships she's made.
Along with her career focus of regaining her world records in swimming and to place first again in the CrossFit games, her main personal goal is to change the stereotypes; that her success isn't about her disability, it's about her achievements.
"I feel happy with my accomplishments. It's exciting! And I'm trying to be a role model for other people; for everyone in the world, but especially for new swimmers or members of the gym," Julia says.
the community that she surrounds herself with. She has a private swim coach and a private CrossFit instructor to help her pre pare for meets and competitions. She at tends group CrossFit workouts three times a week and is in the pool practicing with the Windsor Aquatic Club team five to six times a week. She is also a member of CDS SA (the Canadian Down Syndrome Swim ming Association) which is the National Team representing Canada at the Champi onships in Portugal.
28 Windsor Life
NOW KINGSTOWNLEASINGWELLNESSCENTRE Professional Building 200 Main St. Kingsville, Ontario For more information, contact Patricia Van Minnen at 519-380-5967 or patvm52@gmail.com 1000 plus sq. ft. units • Separate Utilities • Plenty of Parking • Zoned for Personal Services Perfect for New Practices or Adding a Second Location.
30 Windsor Life
IN HONOUR OF THE ONES WE LOVE
NOTICEDANDNEW
St. Clair College recently unveiled the Dr. Patti France Community Prom enade (College entrance at Cabana Road in South Windsor) in honour of their president which features a decorative steel archway suspended between two stone pillars adorned with steel-fabricated light fixtures and mythical griffins. A garden surrounds the pillared archway with green shrubbery and gold flowers to honour the school's colours. The promenade serves as the starting point of a pathway to connect the main campus from north to south through a walking trail leading to the St. Clair Sports Park. stclaircollege.ca
In Honour of the Ones We Love continues its legacy of giving by donating $75,000 for palliative patient care. On Wednesday August 8th the North Entrance of The Hospice of Windsor and Essex County Inc. Administration Building was named the In Honour of the Ones We Love Frank Moceri Entrance. This was made possible through the generosity of the Moceri Family as well as sponsors and those who attended our golf tournaments. Pictured from left are Nancy Brokenshire (Hospice), Rocco Moceri, Anita Imperioli (In Honour), Kathryn Moceri, Nina (Moceri) Dafre, Theresa (Moceri) Pare and Teresa Silvestri (In Honour). inhonour.ca
KAITLYN FRANCES
Local singer/song writer Kaitlyn Frances, who was featured in Windsor Life Maga zine in March of this year, recently made it to the quarter finals in the Opening Act competition, which gives an independent artist the opportunity to open up for major artists at the Hollywood Bowl in Los Ange les this October. It was a fantastic opportu nity and an amazing way for a local artist to kick off their career. Last year's Opening Act rocked the Hollywood Bowl, opening for the Black Eyed Peas, Coldplay, Doja Cat, Maroon 5, Saweetie, Shawn Mendes, and The Kid Laroi. linktr.ee/kaitlynfrances
BELLE RIVER STROLL THE STREET
Stroll the Street is an upbeat experience geared for all ages, bringing people and lo cal businesses together safely for food, fun shopping and music. Notre Dame Street will be closed from 5pm to 9pm to allow for over 80 vendors to set up and show off their wares. Events will take place on Fri day, October 14th and Friday, November 18th from 6pm to BelleRiverBIA.com8:30pm.
ST. CLAIR COLLEGE
OG PIZZA
MCDONALD'S JASON TRUSSEL
Broker of Record and Owner Glen Muir recently celebrated 30 years of RE/MAX Preferred Realty Ltd. with the majority of his team in attendance including Broker Angie Goulet (left) and Administrator Katherine Riccardo. The company has grown to over 150 employees with 4 locations and can boast being the #1 Real Estate Company in Windsor and Essex County for 28 of the past 30 years. remax-preferred-on.com
THE BEATLES & BEYOND TRIBUTE CHARITY CONCERT
Marty O'Gorman, 60, a retired teacher who taught at both St. Anne Catholic High School and at FJ Brennan Catholic High School recently completed a 15 day to ride of over 1,600 km from his home in Am herstburg to Rimouski, Quebec and raised over $14,000 for the Sick Kids Foundation. Supported by his wife, Michelle, this was Marty's third year doing this ride which was part of the Great Cycle greatcyclechallenge.ca/Riders/MartinOGormanChallenge.
MARTY O'GORMAN
30TH ANNIVERSARY
RE/MAX PREFERRED REALTY CELEBRATES
Partnering with Windsor Endow ment for the Arts, internationally renowned visual artist Paul Murray is speed painting huge pop-art portraits of John, Paul, George and Ringo in just minutes. His unorthodox art rou tine will keep you guessing. The Mu sic'n Arts Aid Live show is an exciting night of never-ending music magi cally combined with the mystery and drama Murray invents as he creates live art (art will be auctioned during the show by texting). Murray and wife Kati-Jane have spearheaded this new program where 100% proceeds from ticket sales and the auctioned live art of the BEATLES will go to support area professional musicians and visual artists that were detrimentally impacted by the recent health and safety restrictions over the past few years. PaulMurray.com/music.
Autumn • 2022 31
Josh Bluhm has opened the newest area lo cation of OG Pizza – Original Guys - Pizza Pies at 3335 Banwell Rd. With 8 locations in the Windsor Essex County and Chatham areas, OG is made from locally grown to matoes with a blend of spices, creating the perfect OG pizza sauce. All the toppings used are locally grown in Essex County soil. The fresh dough is handcrafted at the Orig inal Guys Pizza Pies base of operations in Harrow, ON along with the Dairy Farmers of Canada mozzarella cheese and signature shredded pepperoni. Their 'Windsor Style" thin crust pizza is skillfully rolled and hand tossed to create a perfect crust then cooked to perfection in a stone baked oven. ogpizza.ca
Back to Contents
This summer, local McDonald's franchisee Jason Trussell donated over $17,000 to the Big Broth ers Big Sisters (BBBS) of Windsor Essex Summer Camp program. The donation helped to solely fund activity supplies, food, transportation, and outings to the aquatic centre, ropes, Colasanti's, horse farm and more. This is Jason's third year sponsoring the BBBS camp and has donated over $45K since 2020. Across his 11 restaurants, Jason also has an ongo ing scholarship program where crew members are awarded $1,000 scholarships each based on their contributions to not only their restaurant, but their community. Pictured from left are Aeden B (crew member), Ban B (Scholarship winner and crew member) and Jason Trussell. windsor.bigbrothersbigsisters.ca
A CAR ROCKETS under the neon-red glow of the Ambassador Bridge.
A voicemail chimes in, cutting through the silence: "Hi, Dave. Hello," an older woman says. "I hope you're doing okay. I think you're on your way to a show. I hope you had something to eat. I love you habi bi."It may not be the most conventional opening shot of a standup special. But for Windsor's Dave Merheje and his unique comic journey, nothing could be more ap propriate.
Dave Merheje: I Love You Habibi is streaming now on Crave. The materi al covers a range of topics, from being stranded on the side of the road when his Greyhound bus ran out of gas, proper hat etiquette, Uber drivers and their often poor boundaries, and the complexities of growing up with Arab parents.
The special is wild, fresh and above all, unbelievably funny. As Dave saunters across the Just For Laughs Festival stage in Mon treal, you'd never know his path to these heights was a difficult climb. A bald, be spectacled man dressed in a black tee-shirt
THEBEHINDCURTAINWINDSOR-BORNDAVEMERHEJERELEASESCRAVESPECIALSTORYBYMICHAELSEGUINPHOTOGRAPHYBYMATTHEWMANHIRELIVEPHOTOSCOURTESYJUSTFORLAUGHSHOWARDGORDON 32 Windsor Life
Despite these early stumbles, Dave was determined to find his footing. After connecting with some local comedians, Dave worked up the courage to move to Toronto where he spent years cutting his teeth in the comedy community. In 2011, he per formed at the Just for Laughs Homegrown Comics competition. A couple years later, he joined with other South Asian and Middle Eastern comedians in the We Aren't Terrorists comedy show.
"This business is not safe at all," Dave admits. "You're gambling. You're tossing all your chips into the pile every day."
"I would do open mic nights around the city," Dave recalls. "I would never get paid, obviously. I still remember my first time on stage. People who've said I was right at home right away are wrong. I was super nervous! I tried to jam up all this material—I was talking way too fast."
"I was trying to get into Yuk Yuks and other clubs in Toron to," Dave states. "But I was having trouble finding stage time. So I thought, 'You know, Middle Eastern people are stereotyped a certain way. What if I just created a show that mocked that? That way, I could show the world that we're normal people. Well, I'm definitely not a normal person. But normal enough!'"
and blacker jeans, he exudes immense confidence. He seems like an extension of the venue itself. His gestures are loose, relaxed. He engages with the audience, his white teeth gleaming in the stageButlights.then, that's the grand illusion of all art—never betraying the anxiety behind the curtain.
To this day, Dave affirms that she was telling the truth.
Dave first began dipping his toe in the comedy world after graduating from St. Clair College with a diploma in Marketing.
Comedy is hard at first. Be very kind to yourself. Be very understanding. Have empathy for yourself. This takes time.
As the years went by, Dave and his clout have only grown. He has performed at several well-known comedy circuits, including the Halifax Comedy Festival, the Winnipeg Comedy Festival and the Melbourne International Comedy Festival. From there, he was able to secure roles on shows like Mr. D and Ramy. He has also acted alongside Daisy Ridley in the feature film Sometimes, I Think About Dying. His previous comedy special, Good Friend Bad Grammar, which was shot in Toronto, won a Juno Award in 2019.And despite all these accolades, perhaps the most meaningful came from a familiar critic: "My Mom had come to see me as I performed around Windsor," Dave explains. "One day we were at home together and I was complaining about the industry. I don't remember specifically what I said but I remember her turning to me and saying: 'You're a natural.' I responded with, 'You're just saying that because you're my Mom.' She turned back to her laundry and said, 'No. I wouldn't.'"
" " s
Dave will also be performing at the Chrysler Theater on October 7th.
Laframboise sales ATTIC CRAWLSPACEANDEXPERTS Rebatesup to$10,600 WLM Back to Contents
This attitude is responsible for a creative brain drain, Dave stresses.
"She's honest in ways only Moms can be," Dave laughs. "Specifically Arab Moms!"Andnow,
years later, his latest special, Dave Merheje: I Love You Habibi, draws on these familial ties.
Butch
Call today @ 519-962-6062 | www.mister-insulation.com Fred Corp owner
"I think we should do a better job supporting our own artists," Dave states. "We, as Canadians, are much more prone to supporting American talent. And I'm not immune to that. We have a strange self-loathing when it comes to local artists. You tell people, 'Hey! I got a Netflix spe cial!' And they say, 'That's great!' But then you tell them, 'I'm doing a special here in Canada.' Then the energy changes."
Dave Merheje: I Love You Habibi is streaming now on Crave.
Thus far, reception to the special has been overwhelmingly positive. But even now, as Dave continues to make waves, he keeps a steady gaze on his hometown.
"It makes artists leave the country," Dave explains. "But we have all this talent unique to Canada! The streamers and the networks should take more chances on us. And the evidence is there. With my Crave special, they did make the effort to spot light it. They put a lot of marketing effort into it. And look what happened! People received it well. There is a market for us here. I've always wanted to work with a Canadian network and streamer."
34 Windsor Life
And when it comes to young aspiring comics, Dave has this piece of advice: Be kind to "Comedyyourself.ishard at first," Dave admits. "Be very kind to yourself. Be very un derstanding. Have empathy for yourself. This takes time. Last month, a comedian in Montreal asked me when I started to make money. And I said, 'That's your first thought?' You have to really love this stuff. You have to really, really love this stuff. You have to love it more than anything."
"I always wanted to film a special in Canada," Dave states. "As I was putting together the material, I thought, 'What if I had my family interviewed and intercut between me doing standup?' I had taken inspiration from this show called Home Videos by comedian Jerrod Carmichael. I loved the concept behind it. I loved the way it was shot. I was already talking about my family a lot on stage, so I thought it would be funny if they could respond."
More information is available at windsorvac.com.
And Windsor Vacuum's impact speaks for itself. Countless satisfied customers have taken to the internet to express their appreciation for Jon and his team: "We were so happy with the service that we received," Sara writes. "The owner is very knowledgeable and was able to help us determine the best vacuum for us. He went above and beyond, personally installing the unit and making sure that we picked the right hose length and motorized vacuum head. Would highly recommend, and will use again on the next house."
"Windsor Vacuum, always exemplaryprovidesservice. The workmanship is quality and goes above and beyond my expectations every time. The customer service is polite timely and informative. I have been a customer for 10 years plus now and plan to stay that way."
also begun offering other home auto mation services through Newby, such as ring alarm systems, doorbells, interi or-exterior cameras and brilliant smart homeBrandswitches."names of the highest quality like Miele, Sebo, Beam, Roidmi and Cana Vac are readily available for pur chase in our newly renovated store lo cated at 3051 Dougall Ave.
JON OWNERZAKOOR
"We have lots of different things!" Jon states. "We've started offering Hide-A-Hose Central Vacuum Systems with Newby Structured Wiring.
3051 DOUGALL AVE. CORNER UNIT windsorvac.com 519-972-5557
"I've been a customer at Windsor Vac for over 10 years, and can honestly say that the customer service is outstanding!" Jennifer writes. "When we had an older vac uum, repairs were always done promptly and got our unit back into great working order."
Since opening their doors in 1939, Windsor Vacuum has gone on to service our community for over 85 years, providing Wind sor and Essex County with top quality products and service.
Today, despite the way the company has grown and diversified, Windsor Vacuum's commitment remains the same: truly unparal leled dedication to their valued clients.
"Jon was very knowledgeable and helpful. He took the time to get to know me and my needs and then found me the perfect vacuum for my family. It has a 10 year guarantee on everything from the beater bar to the engine. I will certain be back for all my cleaning needs!" – Andrea
WHEN IT COMES TO BUSINESS, Windsor has always been a vibrant However,ecosystem.fewlocal businesses have withstood the tests of time quite like Windsor Vacuum.
For Windsor Vacuum, it's all about providing the easiest, most affordable shopping experience for his "Wecustomers.finda lot of customers want to do all their shopping at one location," Jon states. "From vacuum systems to ring doorbells to cable and internet networking, we have it all. We're aggressively working towards becoming that central resource for our valued clients."
Windsor Vacuum offers a wide selection of high quality machines for all types homes and commercial residences, such as central vacuums, po table canisters, uprights and cordless rechargeable stick vacs.
"We strive to provide that knowledge, that education, to peo ple looking to make a smart purchase," Owner Jon Zakoor states. "We're always willing to provide knowledge on the products we have and the prod ucts that are out there. It's always been a staple of ours. It's all about building that trust and helping people find a quality product at an affordable price."
– Connie
Through new home construc tion, pipes and fittings are in stalled to accommodate hoses that now retract inside walls throughout your house. We've
Various members of the professional fields that go into constructing, running and maintaining condominiums will be present at the event to answer questions.
"We have to build 30,000 new residences in the next 12 to 14 years, which is almost impossible," says Vince Lapico, president of VLC Custom Homes and the Windsor-Essex Home Builder's Association. "The only way to do that is going to be primarily through multifamily dwellings."
For more information about the event or how CCI benefits the community please visit www.cci-windsor.ca or call 519-978-3237.
The board members of the Windsor-Essex County branch of the Canadian Condo minium Institute are opening the door to help clear the air of any confusion around the prospect of renting, buying, operating or building condominiums.
519-978-3237 | CCIWINDSORESSEX@GMAIL.COM P.O. BOX 22015-11500 TECUMSEH ROAD EAST, WINDSOR, ON N8N 2l0 519-916-1113519-977-7117519-999-6453 519-944-8015 226-674-1120 226-674-1000519-736-2122 *Practising in association with Shibley Righton LLP and not as a partner, associate or employee of Shibley Righton LLP CCI MEMBERS 519-995-7562 Canadian Condominium Institute Windsor Essex Chapter Harbour NetworkingHouseEventTickets$25 includes appetizers Join us on Sept. 29th, 2022 at 6 PM SPECIAL GUEST
IT HAS NEVER BEEN A BETTER TIME to try the condo lifestyle. Why worry about lawn mowing, general house maintenance and other aspects of home ownership that dig into time and money when you can simply enjoy living in the moment?
While homes are being listed more often but slowing down in price, the rate of Condominium building is up.
In this year alone major Condominium plans are already being developed.
It is obvious that Windsor-Essex is going through a housing crisis. The Canadian Real Estate Associations findings for June 2022 found prices had increased by almost 28.9% compared to the previous year. The rate of homes selling on the other hand was down 21.2% according to the Windsor-Essex County Association of REALTORS.
"We have seen a substantial rise in condominium development in the past few years, which offers an excellent alternative to the single-family housing market shortage. Condo living is an economical and convenient form of home ownership for both busy professionals and retirees," says founding Windsor-Essex Canadian Condominium In stitute Director and condominium lawyer, Andrea Thielk.
"We represent all facets of the condominium community," Elias-Hernandez says. "So we're here to help bring all groups together towards one common goal, a viable condominium community."
Groups like BK Cornerstone are behind new high-rise condo options for residents of the city, the new 'Hive' building on Pelissier and Wyandotte is just one of many options being constructed to help further develop the residential capacity of the area.
"We want to attract new people who are thinking about buying a condo and want to ask the experts about it in an informal way," said Elizabeth Elias-Hernandez, a member of CCI's board of directors. "We want people to feel they can ask profession als questions without feeling intimidated."
"This Condo Builder Meet and Greet hosted by CCI is an exciting opportunity for prospective condo purchasers to meet one-on-one with condo industry professionals. If you are thinking about buying a condo, this is the event to attend!", says Thielk.
Fortis Group is also planning the SOHO building on Howard Ave. and Cabana Rd. E. that will see 78 condo housing units nestle above commercial space inspired by Toronto and New York City with a Windsor flair.
The event is being held September 29th, 2022, at the Harbour House on Riverside Drive. The annual general meeting of the Windsor-Essex CCI will begin at 7:00 pm with the meet and greet networking event starting at 6 pm.
Actual Project
For more information about how Team Brad Bondy can help with your real estate needs, find them online at www.bradbondy.com
Life has a way of coming full circle. Realtor John Bondy has been in the business for more than 32 years, and a member of Team Brad Bondy for over a year. When asked if he is related to Brad, John replies: "No, but I was Brad's realtor before he got into the business."
Joe told John: "'I'm looking for people who are full-time.'"
Eric LaMarre, Owner
John goes on, "I appreciate working with Brad and his team. We have a common ideal: do what's right for the buyer and for the seller."
www.bradbondy@remax.net519-919-1187BRADBONDY.com
As it turns out, years before, when Brad Bondy was at a career crossroads, he turned to John for advice. "He was interested in real estate, but only wanted to do it part-time," John recalls. "I told him: 'Those who are committed get committed results. Don't do it part-time.'"
After making the leap, John recalls, "One of the best things Joe told me: 'Hand out your business card to fifty people a day!' He never gave me a single lead. Joe taught me how to get my own customers."
1455 Matthew Brady, Windsor 519-94GLASS ( 944-5277 ) www.bayviewglass.com
Working with clients, understanding their needs, is what motivates John. "Honesty is the best policy," he says. "People come back afterwards and say, 'You gave me the honest truth to begin with.' Sometimes hard decisions need to be made. There is a lot of sentimental value tied up in houses."
Autumn • 2022 37
John knew what advice to give because he had been in the same position earlier in his life. "Years earlier, I spoke to my first real estate manager, Joe, about getting into the business, but only part-time."
John Bondy Sales Representative
Outside of work, John volunteers with Big Brothers Big Sisters of Canada.
He goes on: "Caroline was nearing the end of her life,
Above (l-r): Randy's dream was to meet Toronto Maple Leafs legends; Gail dreamt of entertaining the whole family for a day. She received a new TV, gaming system for the grandkids, catered meal and a session with a professional photographer; Antonella's dream was to connect with Johnny Reid. Along with gifts, Johnny sent a personal video. Photos courtesy Oneday Dreams.
THERE IS NO AGE LIMIT ON DREAMS
In 2017, Windsor natives Jay Soulliere and Mike Bennett created Oneday Dreams, a non-profit organization that makes dreams come true for Canadian adults over the age of eighteen living with a terminal illness, and who have a prognosis of a year or less.
Oneday Dreams founders Michael Bennett and Jason Soulliere.
"I was working with a girl named Caroline," Mike re calls. "She was a fan of the band Marianas Trench. During conversations, she told me how much she enjoyed their music, how it helped her through some very tough times, and even attended some of their shows with her sisters."
Jay Soulliere is a senior talent agent who represents an international roster of musical artists. Michael Bennett worked for ten years at The Hospice of Windsor and Essex County Inc. and is now a professor at the University of Texas.How did two people from such different worlds connect?"Imet Mike when I first started in the music business," Jay explains. "I was helping organize some shows in down town Windsor around 2007, and Mike was the guitarist for Tragedy of Mariam, one of the local bands playing. We became friends after that."
38 Windsor Life
Two Local Men Combined Their Experience In Hospice And The Entertainment Industry, To Make Dreams Come True
SOME GREAT IDEAS are just inevitable. That's how it was with Oneday Dreams—there was no way it wouldn't come into being.
They continued working in their different spheres until one day, Mike had an idea and needed Jay's help.
STORY BY MATTHEW ST. AMAND PHOTOGRAPHY BY JOHN LIVIERO
A year or two later, Mike was working with a man named Michael.
"He was a massive Shania Twain fan," Mike says. "She had an album set to be released in a few more months, but it was unlikely that Michael would live to hear it. So, I called Jay."
and I thought 'What if I could connect her with Marianas Trench?' Except, I had no idea how to do that."
"They provided Michael with an ad vanced copy of Shania's new album," Mike says, "via a private hyperlink that gave Mi chael a seventy-two-hour window where he could listen to the new music as many times as he wanted. Shania even included a personal message to him. It was extraordi narily meaningful!"
Mike contacted Jay and said: "You're a big shot in Toronto! Do you have any con nections with Marianas Trench?"
"Mike commented that it was too bad something like 'Make a Wish' didn't exist for adults," Jay remembers. The Make a Wish foundation works to fulfill the wishes of children with a critical illness between the ages of three and seventeen years. "We looked at each other and had the same thought: 'We should do that!'"
Oneday Dreams incorporated, effec tive January 25, 2019, under the Canada Not-for-Profit Corporations Act. Although Oneday Dreams was founded in Windsor, it is registered across Canada and works with Canadians from every corner of the country.From the day of its inception, Oneday Dreams has worked with some extraordi nary
"Caroline's family received a lot of love and support from fans around the world," Mike continues. "They later told me that that helped them cope."
"Wepeople.areso deeply indebted to our do nors, to our early adopters," Jay says. s
Jay worked his magic, once again, and connected with Shania Twain's team.
It wasn't until 2017, when Jay was in town putting on a show at The Colosse um at Caesars Windsor, that he and Mike spoke about how great it felt fulfilling those dreams for Caroline and Michael.
Although MT was represented by a dif ferent agency, Jay's company had a relation ship with them. He got to work and ar ranged for MT to do a private performance for Caroline via Skype. Caroline passed away before the performance occurred, but MT posted her picture on their website and social media, telling her story.
Manulife Securities Incorporated
Barbara Allen, HBA, CFP
Office: 519-250-5190, ext. 2255Barbara.Allen@manulifesecurities.ca409CadillacStreet,Windsor
INTERESTED IN LEARNING MORE, PLEASE CALL OR EMAIL
For another request, action film star The Rock, made a video for a local fan, taking her on a virtual tour of the set of his latest tv Manyproduction.people are involved in each re quest."We wouldn't be where we are without our great board of directors," Mike says. "Jay and I do this on a volunteer basis and so does the board. We're supported by a tremendous group of volunteers at events across the province. All donations go to ward fulfilling dreams."
Estate mistakesplanningtoavoid
Life Insurance Advisor
Senior Financial Advisor
Joint ownership
Often people intend to split their assets equally between beneficiaries – for example, between three children. However, if you fail to consider the tax consequences, the wealth transfer may not turn out equal at all!
"We do a lot of outreach with hospices, cancer centers and hospitals letting them know about our services," Jay says. "We've had a great response locally. This was cre ated in Windsor and backed by people in Windsor."Among their numerous donors, One day Dreams is especially grateful to 100 Women Who Care, Green Shield Canada, Unifor, Ground Effects, St. Clair College Alumni Association as well as the Stephanie and Barry Zekelman Foundation for their support.Formore information, visit their website at onedaydreams.ca.
1995
Manulife Securities Insurance Inc.
A basic and all too common mistake is not preparing a will. A will communicates your intentions and allows you – rather than the government – to determine how your assets will be distributed when you die. A will facilitates the administration of your estate and can help you avoid some taxes. It also allows you to choose the executor of your estate and the guardians of your children.
Another example of failing to consider the tax implications often involves second marriages or separated and estranged spouses. Understanding these implications is extremely important.
After a lifetime of carefully saving, investing and planning, you want the peace of mind of knowing your assets will be distributed as you intended. As a well-established, trusted advisor, I can partner with you to make the best choices for your situation.
FINANCIAL PLANNING FOR ALL EVENTS SINCE
Direct Line 519-250-0515
Beneficiaries
WLM Back to Contents
Every year in Canada, billions of dollars in estate assets are transferred at death. Sometimes these transfers don't go as smoothly as expected. There are, however, ways to minimize the risk of problems by keeping a few points in mind during the estate planning process. Careful planning and review of existing plans can help to ensure that the assets you've spent a lifetime accumulating go to the people you've selected, in the way you intend.
Oft times, individuals choose joint ownership for "simplicity" yet fail to consider the implications of such a choice. I can explain.
The requests Oneday Dreams receives are as varied and unique as each individual.
When a life event such as a birth, death, marriage, separation or divorce occurs, people often remember to review and update their will, but may forget to review their beneficiaries. This common oversight could greatly affect the realization of your final wishes. When naming a beneficiary, it's also important to con sider the age of the individual.
Tax implications
Advice for ensuring a smooth transfer of wealth.
Will planning
Stocks, bonds and mutual funds are offered through Manulife Securities Incorporated. Insurance products and services are offered through Manulife Securities Insurance Inc. Banking products and services are offered by referral arrangements through our related company Manulife Bank of Canada. Please confirm with your Advisor which company you are dealing with for each of your products and services. Manulife, Manulife & Stylized M Design, Stylized M Design and Man ulife Securities are trademarks of The Manufacturers Life Insurance Company and are used by it, and by its affiliates under license. The opinions expressed are those of the author and may not necessar ily reflect those of Manulife Securities Incorporated Manulife Securities Insurance Inc. www.ProtectMyFamilyWealth.ca
LIFE
Tax issues may feel complicated, I can help you to sort out appropriate solutions related to both invest ments, life insurance and retirement savings.
On February 24, 2022, a dream came true for Jody-Anne who wanted to have a private screening of her favourite movie, The Wizard of Oz, with her closest friends and family. She and her sister were driven to the Lakeshore Cinema in a limousine donated by Butterfield Limo. At the the atre, they entered the Land of Oz thanks to a beautiful balloon display provided by Balloon Ladies of Windsor. A yellow brick road welcomed them with some red-carpet flair provided by the stanchions from Festi val Tent. There were even custom Wizard of Oz themed cupcakes from Sweet Revenge Bake Shop.
I've highlighted a few of the most important factors to consider when planning your estate. Of course, each highlighted factor requires significant explanation and understanding to ensure the smooth transi tion you are seeking.
In other instances, Oneday Dreams has brought family members to a person's bed side, aiding with travel arrangements and costs."Another person wanted a peaceful gar den to spend time," Mike says. "So we ar ranged for that to be done at their home, where they spent their remaining days."
"That's what makes it fun to do," Jay con tinues. "Connecting people with celebrities is great but there are so many other, mean ingful ways of making dreams come true for people. One way is bringing a family together. Or a hobby or an interest that was important to them—how can we do some thing with that?"
Autumn • 2022 41 2021 CLASSICDETAILWASHSTARTFROM $179.99 +TAX 1611 Manning Rd, Tecumseh CAR WASH 519-735-2795 LUBE SHOP 519-735-1988 tecumseh-in-out-auto-spa.business.site Buy TEN GET ELEVEN Washes start from $129.99 +TAX MON-FRIOPENWITHCARFREEWASHEVERYOILCHANGE7DAYSAWEEK:8-6,SAT8-5,SUN10-3 5970 Tecumseh Rd E, Windsor stillwaterskincentre.com519-551-0590 DAYS ARE GETTING SHORTER. NOW IS THE PERFECT TIME FOR A LASER TREATMENT! Our 2022 Cynosure Elite+ Laser offers customized treatments for ALL SKIN TYPES and ETHNICITIES Dark Hair | Sun Spots | Pigmented Lesions Leg Veins | Red Facial Vessels A complimentary consultation is given to explain all that is required for your best results. OUR FALL PROMOTIONS ARE WORTH A LOOK! Check out our full menu... BeforeBefore AfterAfter AfterAfterBeforeBefore JAIME MIGHT BE TRIGGER HAPPY, BUT WHO WANTS HAIR?!
During his grade six research he discovered the concept of senescent cells which eventu ally became the main focus of his research goingSenescentforward.cells are ones that have stopped dividing and eventually cause cells around them to do the same. This slowdown of cell replenishment leads to a buildup of more and more senescent cells as you age. The United States National Institute on Aging says the buildup of senescent cells 'can affect a per son's ability to withstand stress or illness; re cuperate from injuries; and learn new things, since senescent cells in the brain can degrade cognitive functions.'
"It's essentially like a zombie," Tesko ex plains how senescent cells are a root cause of aging in our bodies, "What it does is it irri tates nearby cells and urges them to become a zombie also. Then altogether they release a phenotype into the local environment of your body that can cause cancer, arthritis and a bunch of other diseases."
IT IS A LOT OF EFFORT to dedicate yourself to hours of research. To take an idea, a hope, a dream, and put in the time to see if what you think might be true, really is. Now imagine not being a scientist, not actually having any funding. Sounds difficult? Now do you think you would have been able to do all of that when you were a freshman in highMeetschool?Tesko Chaganti, who made waves during his Grade 9 year at Vincent Massey by running thousands of simulations to come to discoveries that may eventually lead to longer, healthier lives for everyone on the planet.
While many people might imagine Tesko spending long hours in a lab, goggles on, pouring chemicals in petri dishes to run his
"Most kids when they're little want to be like their parents," Tesko says with a smile about how his dad helped him get into sci ence. "When I was a kid I was like 'I want to be a microbiologist' cause I saw how cool the stuff my dad was doing was. That got me on the science path and he helped me a lot."
LIVING LONGER
s
Tesko Chaganti on His Research and Work-life Balance as an Award Winning Teenage Scientist
BY RYAN PERCY / PHOTOGRAPHY SUBBA RAO CHAGANTI
The videos Tesko watched, called Why Age? Should We End Aging Forever? and How to Cure Aging – During Your Lifetime?, have been viewed nearly 16 million times com bined."Itwas really, really cool," Tesko says about getting into researching senescent cells, "The cells were linked to aging and I wanted to know if they were bad, can I get rid of them? Is it good for you? That was the spark."
It is a heavy topic and with such moun tains of information to sift through, but Tesko thankfully has at least one sturdy pillar to fall back on, his father and microbiologist, Subba Rao Chaganti.
42 Windsor Life
"I used to watch sci-fi videos as a kid," Tesko says with a laugh at how he first got interested in doing this research, "There's a channel on YouTube, Kurzgesagt, and they were talking about senescent cells and stem cells and I was like 'whoa, what is this stuff?' and started researching it."
While Tesko is making headlines for his grade 9 science fair project that brought him all the way to the national stage, it was not the start of his interest in this aspect of research."Thereal beginning was in grade six," Tes ko says, sitting back on his chair surrounded by computers that help him do his research, "My topic was 'Healthy in your Hundreds' and what I explored was pretty basic. I was looking at how aging works and the main drivers behind it."
Autumn • 2022 43 MITCHELL DESLIPPE BROKER JASON LAFRAMBOISE BROKER JASON DIRECT: OFFICE:mitchell@thesignofexperience.comMITCHELLjason@thesignofexperience.com519-796-9177DIRECT:519-903-5817519-736-1766|THESIGNOFEXPERIENCE.COM DIAMOND AWARD WINNING TEAM NOW BOOKING POOLS FOR SUMMER 2023 Booking Commercial And Residential Renovations For 2023 226-499-2227 | 245 Lacasse Blvd, Tecumseh | ccsengcon.com
But with all the work he has put into it so far, Tesko still aspires to push his research further."Iwent from 'Healthy in Your Hundreds' to 'Unravelling the Secrets of Healthy Ag ing'," Tesko says about moving forward, "In the future I'll be doing actual lab work and testing these compounds in real life to see if they actually inhibit the proteins. From there we'd move from a simple enzymatic level study to cellular then animal studies and finally, if it gets that far, human trials."
want to become an immunol ogist," he smiles as he talks about his goals, "I want to pursue a bachelor's degree and head into medical school."
"I haven't really been doing anything other than getting like one or two files ready," Tesko says, finding that sweet spot of research and relaxation during his vaca tion, "I've just been playing outside with my friends, going for walks, biking, playing video games, that kind of stuff."
But with all this work Tesko is still a fourteen-year-old boy. While his passion is science and research, he still knows to keep a balance of high-level research and still maintain the life of a teenage boy, especially during the summer.
But while you might be imagining him on a trajectory to working in the pharma ceutical industry, he has his mind set else where."Iactually
"The problem during the Pandemic was if I wanted to do anything in a lab, I couldn't," Tesko says. "I went from physical analysis to computer simulations. But this meant I went from testing five or six things to testing a whole database of compounds and almost certainly getting a hit."
With the amount of work he's done al ready, Tesko has learned a thing or two about how to properly get into the research field and says if anyone wanted to do what he did there are some simple steps to im prove your chances.
Tesko's passion has not dwindled over the summer months, there just became time to focus on keeping a balanced life. A happy life means less burn out.
396 Manning Rd., Tecumseh | lavishhairconcepts.com519-979-3357 FALL IS IN THE AIR! The leaves are changing colour... so should your hair WLM Back to Contents
44 Windsor Life
"Find a really good mentor, someone really engaged in the field and know what you're trying to do but also have a passion for research," Tesko says of how to make headway in life. "What you want to do is share yourself with people who are going to support you and run with you until the finish line."
experiments but with the Pandemic raging between his Grade Six and Grade 9 years, his experimentation led him elsewhere.
In Forest Glade, the Eastview Horizon Public School is under construction, and will combine the former Parkview and Eastwood elementary schools. This school will have 501 pupil places, including four-room childcare. Project value is $13.2 million.
Northmillion.Star High School combines the General Amherst High School and Western Secondary School communities.
Public School is located at Mercer Street and Giles, and was once a factory where playing cards were manufac tured."The location was named a historical site, which means this unique building combines old and new architecture," explains Brad Gyori, Coordinator – Capital Projects with the GECDSB, "The new school replaces the Giles Campus French Immersion school."
"The goal is to improve conditions for students and staff," says Scott Scantlebury, Public Relations Officer at the GECDSB. "It is an ongoing process!"
FOR THE PAST 17 YEARS, the Greater Essex County District School Board (GECDSB) has been aggressively replacing and updating some of the oldest school buildings in the province.
Northwood Public School will also have an addition put on that will accommodate 184 pupils, budgeted at $4.8 million.
A "mega school"—as yet unnamed—is being built in Kingsville, replacing Kingsville DHS, Jack Miner Public School, and Kingsville Public School. This is one of the largest projects in the province: 195,000 square feet accommo dating 1,045 students for elementary, and 753 for secondary. The estimated cost of the project is $59 million.
"This year alone we are in the process of completing approxi mately $41 million in school condition improvement, and renewal projects," says Brad.
Visit publicboard.ca
"So, as you can tell our capital projects team is very busy!" says Scott. "Our great thanks to the provincial government and the Ministry of Education, which approved the funding for these projects!"Challenges abound in projects of this size and scope. Supply chain issues affect every sector of the economy, and education is no different. The GECDSB is making sure they can get the materials they need for the construction and remain vigilant about meeting budgets and timelines.
"This building includes a full culinary pro gram that will also serve the school's needs," says Brad. "There are facilities for the manu facturing, construction, and transportation programs. The school has 819 pupil places, and the project budget was approximately $24.3 million."
Students at Legacy Oak Trail Public School in LaSalle can look forward to an addition being built that will accommodate another 167 students. The project cost is projected at $3.9 million. Another 73 pupil places will be added at Queen Elizabeth in Leamington at a cost of $8.4 million.
Millions of dollars in renewal funding are being spent on a variety of schools, including substantial projects at Walkerville Collegiate Institute and Kennedy Collegiate Institute.
The old D.M. Eagle Public School in Tecumseh is being replaced by a new—as yet unnamed—school with 651 pupil places. The project value is estimated at $25 million.
The school has 645 pupil places and a four-room childcare center. A 23,710 square foot addition was built onto the ex isting building. The approximate budget for the project was $15.9
BUILDING ON EDUCATION
This fall the GECDSB is opening two new schools. James L. Dunn Public School in Windsor and North Star High School in Amherstburg.JamesL.Dunn
Cheesecake On A Stick - Dessert shop offering gourmet cheesecake dipped in chocolate and var ious toppings. Take out or delivery offered with Jubzi.com. Open Thurs-Sun 12-9 pm. Kingsville location open Sat-Sun 12-9 pm. 13300 Tecumseh Rd. E., Tecumseh 519-999-9116. cheesecakeonastick.ca
12000 Tecumseh Rd. E., Tecumseh, ON
Fratelli Pasta Grill - Offering flavour drenched s
APPBON ETIT!
1125 Lesperance Rd., Tecumseh
dining & nightlife guide
Casa Mia Ristorante - Experience authentic Italian food, local wines and homemade des serts served in a casual, completely handicap accessible setting. For many years, chef and owner Frank Puccio has been making lunch and dinner fresh to order. Gluten free options. Takeout avail able. Closed Sunday and Holidays. Follow us on Facebook. 519-728-2224. casamiabelleriver.com 523 Notre Dame St., Belle River.
Capri Pizzeria - Check out our take-out menu and be tempted by our famous pizzas, great pastas, fresh salads and much more! Penny more, penny less, Capri Pizza is still the best! 3020 Dougall Ave. 519-969-6851
Frank Brewing Company - FRANK is pure, straight-to-the-point, old-fashioned beer crafted with dedication and pride. Beer-loving folk enjoy FRANK's small-batch brews made with only four natural and simple ingredients: water, hops, grain and yeast; and foodies enjoy the small plates, piz zas and sandwiches for pairing, and all the peanuts you can shell. 519-956-9822
46 Windsor Life Dr. Ed MacMurdo 1695 Manning Rd. Unit D206 (E.C. Row @ www.eastpointedental.com519-739-9933Manning)NEWPATIENTSPECIAL Free Teeth Whitening or Mouthguard with every new patient exam, x-rays and cleaning. CALL MondayNowTODAY!OpentoFriday8:30am-4pm EXPERIENCE AN INNOVATION IN RELAXATION Back: Susie, Dr. Ed MacMurdo, Sarah. Front: Jenny, Jade. 238 Dalhousie St., Amherstburg 519.736.4333 | riccardositalian.com Dine-in • Take-out • Reservations Recommended AWARD-WINNING ITALIAN CUISINE BOOK NOW!PRIVATEYOURPARTY NEED A CAR PART? NEW & WARRANTIED USED PARTS 1637 Provincial 519-969-0300Rd.3generations:MaxwithHarvey,andpaulWinkler
Carrots N' Dates - A health-forward restaurant & bake shoppe that offers delicious meals made with whole foods. Full-service bar, coffee, juices, baked goods, breakfast-dinner menu items and more. Famous for our Pad Thai Sauce! Open Mon-Sat 9am-9pm. 519-735-0447
Fourteen Restaurant & Skylounge - Experience dining with a panoramic riverfront view of the Detroit skyline from the 14th floor. For both casu al and special occasions. Private and semi-private rooms available. Live music in our lounge most Saturday nights. Open for dinner Wednesday through Sunday at 5pm. Reserve online or call 14th226-526-7214.Floor–100 Ouellette fourteenrestaurantandskylounge.comAvenue
460 Main St. E, Kingsville 519-999-6024
Antonino's Original Pizza - South Windsor, Te cumseh, LaSalle. Multiple-award winning pizza with the money back guarantee! Fresh salads & authentic Sicilian Cannoli that even your Nonna will love! Google our menu. originalpizza.ca
Autumn • 2022 47 One and Two Bedroom Luxury School House Condominiums In Historic Amherstburg NOW ACCEPTING RESERVATIONS STARTINGPRICES $499,900AT Kim Wheeler sales representative John D'Alimonte sales representative Jayci Wigle sales representative CALL JOHN, KIM OR JAYCI 519-796-8073 Preferred Realty Ltd., Brokerage Independently Owned and Operated. thereliablerealtorsteam.com OWN A PIECE HISTORY!OF 301 Richmond Street, Chatham, Ontario 1-888-538-8904 www.victorylincoln.com Visit us today to find out about THE VICTORY LINCOLN WAY Elevate your style with Lincoln's new JET PACK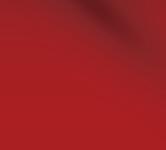 SONA Ristorante & Taverna - An upscale casu al dining experience inspired by cliffside restau rants of the mediterranean. Spend an evening in our ristorante, featuring seasonal cuisine and international wines for your enjoyment. 11 Queens Ave, Leamington. 519-974-7664. sonacanada.com
"woodfire" grilled steaks, seafood and pasta dishes. A fresh and healthy selection of modern and time tested classics. Located behind McDonald's on Manning Rd. in Tecumseh. Take-out, catering, private parties. For reserva tions call 519-735-0355. fratellipastagrill.com
Eye Exams For All Ages Ocular Health Exams Including Diabetic, Glaucoma And Cataracts Laser Surgery Consultations Glasses And Contact Lenses 7786 Wyandotte St. E. | 519.945.8000 | guthrieoptometry.com Dr. Angela Farah Dr. Tim Guthrie YOUR TRANSPORTATION reservations@viptransportation.caSPECIALISTwww.viptransportation.ca US DOT 1761199 WEDDINGS AND WINE TOURS Our vehicles are beforesanitizedandaftereachservice. Passport Photos 519-944-1141 3215 Tecumseh Rd. E. • Visa • PermanentResident • Citizenship • ReadyImmigrationin5minutes Back to Contents
Nola's, A Taste Of New Orleans - Located in His toric Walkerville. Cajun and Creole cuisine with the New Orleans Twist. Lunch dinner and lots of parking. nolaswindsor.com 1526 Wyandotte Street East. 519-253-1234.
Johnny Shotz - Tecumseh's #1 roadhouse and home of the Chicken Deluxe. Serving Halibut every Friday. Everything cooked from scratch. 37 HD TVs, 15 beers on tap. Follow us on face book. 13037 Tecumseh Rd. E. 519-735-7005
Neros Steakhouse - Indulge in the finer things in life at Neros where modern upscale dining meets traditional steakhouse fare. Fresh, local ingredi ents, an incredible wine selection and superb service. 1-800-991-7777OpenTable.caext.22481.
For information on listings and advertising in Bon Appetit!
Vito's Pizzeria - Rustic Italian restaurant serv ing woodfired pizza, fresh pasta, veal, chicken, grilled steaks and seafood. Wonderful wine se lection. Private party spaces. Food truck and portable pizza oven for offsite catering. 1731 Wyandotte St. E., Windsor. 519-915-6145. catering@vitospizzeria.com. please call 519-551-0072.
The Hungry Wolf - The Hungry Wolf serves up Windsor's best Greek, Canadian, Mexican and Lebanese food. Home of the best gyros in Wind sor! 253422hungrywolfrestaurant.com.WalkerRd.,Windsor519-250-0811.AmyCroftDr.,Tecumseh519-735-0072.
River's Edge Tap & Table Discover what is so delicious in the Harbour District of Riverside. Relaxing patio on the water, wine bar lounge, dining with private room available. Enjoy sea food, steaks, chops, pastas, burgers and more! 494 Riverdale Ave. riversedgewindsor.com519-915-0200
48 Windsor Life
The Parlour Ice Cream Co.- Satisfy your sweet tooth with premium Canadian made ice cream. 24 flavours, 15 Belgian chocolate dips to drizzle, ice cream cakes, milkshakes and so much more! Open Year Round. theparlourlasalle.ca 5881 Malden Rd. Unit D3, LaSalle 519-970-9665
what a song is. "In Colors every song is a different colour. Songs are moods, they're feelings or stories. They're undeniable and some thing a person made because they had to get it out. It's like an artist with painting, sometimes you just start brushing and something emerges."Whatthis leads to is O'Phee finding his music inspiration in any moment. While some artists may only use music as a catharsis tool to sing of sadness or a way to be upbeat and joyful, he finds a full experience is necessary to get his voice across.
s
Listening to Colors is almost the expe rience of flicking through the radio sta tion to station and yet somehow finding a strand of a story and voice flowing through it all.Sometimes the genre shift is jarring, the somber almost Christian rock vibe of Believe leading into hardcore biker amer icana of Anarchy's Son then into a R&B country rock mashup Hard Time. But this works to Mike's advantage, able to show the breadth of his ability to perform and flow to whatever genre the message of the melody pulls him.
MicLordz & Sauce Funky was a hardcore band with a tone of rock meets rap meets punk, almost a mix of Red Hot Chili Peppers and Rage Against the Machine. They had been near ing the top of their own little corner of the world with tracks like Ready for War even being used in Hollywood films. But then it all started slowly unravelling due to cir cumstances out of their control.
"We hit a roadblock when a couple of the members in the band's families start ed getting sick." Mike sighs as he pulls up old memories. "One member had to move home, another had to go take care of their family. We had to put it all on pause and that pause kind of became permanent but we never actually broke up."
But while Colors might have been Mike's first solo album it was not the first musical act he was a part of.
Mike O'Phee on His New Album and What Inspires Him
"It's really all over the place at times," Mike says with a smile, "Moments of inspiration can come from anything. Experiences I go through or sometimes I even get inspired by talks I have with people and what they were going through."
"For me, music is life," Mike says as to
STORY BY RYAN PERCY PHOTOGRAPHY BY JESSICA TANCHIONI PHOTOGRAPHY
OFTHEPAINTING"COLORS"LIFE
IT TAKES PLENTY OF SKILL to become an artist, hours upon hours of dedication and practice. For many they focus on one thing, finding a niche to become proficient and an expert in. But sometimes you are pulled in many directions at once and find yourself having a great breadth of experience.
Autumn • 2022 49
While many musicians find themselves sticking to just one sin gular genre, having found a singular specific voice they are most comfortable with, there are others who have multiple paths they enjoy. Mike O'Phee is one such, multi-genre artist.
With a new album on the way shortly, Colors Two, it felt right to listen to the first one.
Colors, released in 2015, is an album of a man finding his voices across genres while being able to tell the stories most important to him. It also found its funding through one of the humblest means.
"I used to drive pizza delivery for Arcata," Mike says with a laugh, "I funded Colors and my second album, Clairvoyance, with pizza delivery tips."
Colors Two became available for stream ing and purchase on September 5. To get your copy head over to mikeophee.com for more information.
"I had given absolutely everything to the band and I was just done," Mike says. "I couldn't put myself through that again. The heartbreak of getting so far and then just stopping."Thankfully around 2009 he met some one, a girl who his heart would open up to and who would help him find his voice again."We dated six years and broke up for two years right between Colors and Clairvoy ance," Mike laughs. "We got back togeth er and in late 2021 she was the one who pushed me to pursue this all. Next thing you know I'm working on an album."
Several tracks are also sequels to tracks on the first album. Anarchy's Son, a clear homage to the Sons of Anarchy show which even became Ring of Honor's wrestler Mi chael Elgin's theme song, is followed up in the second album with Anarchy's Son 2. The new track now tells the story of a character in a different setting, inspiration shifting from biker gangs to the dramatic lives of ranchers from Yellowstone.
The first track of Colors, I Wanna Live, is a chilling, piano heavy cry for help. It sounds as if Mike is pleading on his knees after stumbling into a church in the black of night to try and make sense of it all. Then Better, Colors Two's first single, throws the doors open in raucous joy and tells the lis tener that while you are down in the dumps from everything you can hit rock bottom and turn everything around for the better.
Colors Two is a sequel of sorts to the original, another set of colours and moods given form through song to tell the stories Mike has had since the original.
50 Windsor Life UNIQUE BOUTIQUE FOR MOM & BABY NEEDS 252 Queen st., Chatham Precious Cargo & Mom 2 VISIT519-351-5225OURWEBSITE www.preciouscargocanada.com Experience excellence from Natart Juvenile Furniture. Quality Canadian-Made Furniture constructed of Solid Wood with scratch resistant Canadian laminate back panel. Receive a $200 Gift Card with purchase of Crib, Dresser & Conversion Rails METROThefromNatart 12237 Riverside Dr. E.,Tecumseh ON | 519-735-4447 www.simply-swimwear.com Open by Appointment Only Ph. 519.254.2020 | 3893 Dougall Ave.
It led to Mike nearly walking away from the mic for good.
Some of the tracks are not as blatant as follow ups.
"It's an open book," Mike says of what he wants people to take away from the new album, "Nothing on there is something I haven't lived, experienced or felt strongly about. I hope somewhere on this album something grabs them and they understand there are people out there that care about you. Don't take them for granted and ap preciate every day."
WLM Back to Contents
"It was just that feeling you get when something is real," Mike says of how being a musician changed him for the better. "I was inspired. I was motivated. It's 26 years on and I'm still chasing that dragon."
"In fact, I've never stopped learning," she says. "I've been lucky. So many great people in the business have shared their knowledge with me."
"I have put through 220 students," Theresa says. "These days, we only take a few students per year. That way, we develop them faster."
"We had invented a technique for doing highlights," Theresa recalls. "It was very popular in the Toronto area." She laughs. "It still is."
It was during the COVID-19 global pandemic that Theresa ven tured into the Chatham-Essex County area.
A Cut Above
NOW IN TECUMSEH AND ACCEPTING NEW CLIENTS CONTACT THERESA KELLY AT 905-726-0171
"You've got to do this!" the stylist said to Theresa. "I just love what you do with your hair!"
"I looked at the COVID map to see what areas in Ontario were still operating during the pandemic," Theresa explains. "I saw that the map indicated that Chatham was open for business. I thought I would bring some of my team with me."
"I was unsure what I wanted to do in life," she remembers. "I had travelled to Guatemala and taught English. I am fluent in French and learned to speak Spanish. Thought I wanted to be a teacher. Went to University for a year, but didn't like it. But sometimes the answer is right in front of us. My mother had managed a big salon, and she said: 'You've got to do Theresathis!"went into business with her first mentor.
As it turned out, Theresa shared her expertise with various salons in the area and found she liked this part of the province.
Although she moves back and forth between here and Toronto every six weeks, Theresa works with clients in the Windsor area.
WHEN THE STUDENT IS READY, the teacher will appear. Award-winning hair stylist, Theresa Kelly's teacher appeared in the late1990s—in of all places—a hair salon where Theresa was a customer.
In 2011, Theresa opened the Academy adjacent to her Newmarket salon, where she and few select instructors train stylists.
Theresa is a cut above because she has the ability to deliver what clients want."Some stylists just stick to their strengths, and do a variation of what a client is asking for," she says. "I listen to the client, and then I deliver what the client wants. I've taken the time to learn my craft. I've lived this."Theresa is always willing to share her knowledge with aspiring stylists and/or salon owners who want to up their game. Those inter ested in learning from a seasoned professional should visit salonbiz.ca.
THERESA KELLY MASTER STYLIST
"I have worked at the Toronto International Film Festival as a hair stylist," she says. "In 2021, I was a finalist in the Beauty Envision Awards in Las Vegas."
"It's nicer, quieter here," she says. "And warmer!"
The words of encouragement came at a transitional time for Theresa.
Theresa's career was marked by success and personal satisfaction.
Among these mentors was Tim Hartley, who worked as creative director for the legendary Vidal Sassoon for twenty-five years.
Although the usual training period for a new hair stylist is approxi mately ten months, Theresa spent five years learning her craft.
"I do complimentary consultations," she says, "and really listen to what clients want."
Long before the world heard of COVID-19, Windsor historian, filmmaker, and archivist, Michael Evans, took nostalgia to the next level with his YouTube channel "It Happened in Windsor." There, Michael has compiled a dizzying and heart-warming array of old home movie footage of Windsor "back in the day."
STORY BY MATTHEW ST. AMAND / PHOTOGRAPHY BY SCOTTY HUGHES
52 Windsor Life
He continues: "While working on a documentary Suede Productions was making about
Do you remember when a British ship, the M.V. Montrose, sank beneath the Ambassador Bridge in 1962? Or when the Queen of England visited in 1959? Or when the largest neon sign in the world—the Canadian Club sign at the Hiram Walker distillery—was installed in 1966?"ItHappened in Windsor" has videos about these occurrences, and nearly 80 others, which range in length from two to twelve minutes. The eras and subject matter vary greatly.
After first discovering "It Happened in Windsor" and spending a few hours lost in its tanta lizing library of the past, the question arose: Where did all of this irreplaceable footage come from?"My interest in personal history comes from having a lot of old family photos," Michael explains, "some going back a hundred years."
IT HAPPENED IN WINDSOR
THERE WAS SOMETHING about the onset of the COVID-19 global pandemic that roused a deep streak of nostalgia in people. In his latest Netflix comedy concert, comedian Bill Burr, speaks of spending whole days watching TV shows from his youth online. The spirit certainly gripped this writer, turning YouTube into a refuge for reliving the less-complicated past, in the form of 1980s NBA games, vintage 1970s Movie of the Week TV movies and even retro commercials.
Michael Evans is Archiving Images and Video of Life in Windsor
One person in particular who proved an invaluable resource was a man Michael never even met.
s
Opposite top to bottom: Mike Evans in his film screening room, holding up a 16mm film canister; the removal of the original Hiram Walker "Electric Spectacular Sign," circa the early 1960s. Photo courtesy Mike Evans. This page clockwise from above: The "Loop UFO DJ Booth." Photo was taken after the Loop Complex had been abandoned for several years. Photo courtesy Mike Evans; a Windsor Police Officer displays recovered counterfeit U.S. money, discovered in the woods along the 401 highway, early 1980s. Photo by James Evans Sr.; photo taken outside of the CKLW Windsor building in the early 1960's at "Water Follies" event. Photo courtesy Mike Evans; the Coronation Tavern on Riverside Drive West with "typo" on the exterior wall, late 1970s. Photo by Malcolm Campbell.
Another video Michael made is titled "Breaking Into Jail," where he displays numerous photos taken within the defunct Windsor Jail, while interviewing a man who had once been an inmate. For decades, the Windsor Jail was a locus of mystery and rumour, which continue to this day. The video is filled with interesting history about the old gaol. The accompanying images are haunting.
"A man named Charlie Fox, who passed away in the nineties while in his nineties, worked for Catholic School Board as AV guy," Michael says. "He had piles of old film which he brought home with him. He apparently had no family when he died and all that film went to antique stores around Windsor."
Autumn • 2022 53
Willistead Manor, I went around to every old antique shop in Essex County, buying whatever old films they had. Often, the proprietors had no idea what was on the film reels. Their interest lay in the canis ters."Along the way, Michael obtained two 16 mm, 8 mm and Super 8 mm film projec tors.It was while teaching a course "History of Windsor on Film" at ElderCollege, he was approached by a mature student who said: "I have old film of a war-time house being built in the 1940s."
From that point, Michael was hooked, and the search was on for any and all old film footage and photographs of Windsor.
"I found old family films with Winston Churchill in them," Michael continues. "And just like today, people decades ago liked to film cats! For every gem that I find, there is half an hour of someone playing with a cat."
Even some of Michael's personal history made it into the trove. His father, James Evans, was a Windsor Police constable beginning in 1974 until his retirement in 2006. The video tells the story of the day Michael's father and his WPS partner found $100,000
Among the local history Charlie Fox captured with his camera are shots of the first Art in the Park, from 1973.
in counterfeit U.S. money on side of High way 401, in the early 1980s.
54 Windsor Life A Beautiful Resting Place For all Faiths and Cultures 519-969-4146 | WindsorMemorial.com 1100 Division Rd., 2 KM South of Devonshire Mall 1. Proprioception: body awareness from sensory receptors in our muscles, joints and ligaments 2. Vestibular: the perception of bodily position and motion, head movements and the pull of gravity 3. Tactile: sense of touch 4. Visual: sense of sight 5. Auditory: sense of hearing 6. Olfactory: sense of smell 7. Gustatory: sense of taste SEVEN HUMAN SENSORY SYSTEMS Where Others See Limits, We See Potential Back to Life Rehab & Sensory Integration Facility offers help, understanding and hope to individuals and families living with Neurological Challenges 480 Advance Boulevard, Suite 245, Tecumseh administration@backtoliferehab.org519-956-7481 www.backtoliferehab.com Jeanmarie occupationalBreault-Towsleytherapist Someone to TRUST is what we all need right now. Proud to be the exclusive Scott McGillivray Trusted Agent for Windsorwww.wereteam.comMike Seal SALES 519-566-0119REPRESENTATIVE Joe Fallea SALES 519-818-9757REPRESENTATIVE MOVE IN THE RIGHT DIRECTION
Other videos have no narration, simply musical accompaniment. The old images, however, tell their own story, such as the video titled "Detroit River Parks (1970)," which shows the waterfront from the Am bassador Bridge to Dieppe Gardens. Or "Last Day of School, 1971," which shows the final days at Holy Rosary school on Drouillard Road, students and teachers cleaning out their lockers and classrooms because the school was scheduled for dem olition.Every viewer will have their favourite videos, but two that really stood out to this writer. The first is "Meeting Nirvana Backstage," recounting the story of two CJAM radio DJs hanging out with the Se attle band, Nirvana, one night in Detroit in 1991. The second tells the story of the Coronation Tavern at Curry Avenue and Riverside Drive, where the bar's sign con tained a typo: Coronation Tavens, after being painted by one of the tavern's ardent patrons.Another noteworthy video is "Windsor Sculpture Garden Mysteries," which ex amines a few mysteries associated with the riverfront Sculpture Garden that most resi dents may not be aware of.
Michael Evans' "It Happened in Wind sor" is one of the few benign rabbit holes one will encounter on the Internet, but it is a rabbit hole, nonetheless. Find it on You Tube by entering "It Happened in Wind sor" in the search box. Then get ready to do some time travel.
"There was some guy who was arrested in Tennessee," Michael explains. "The po lice there interviewed him and he said he wanted to offer information to the Windsor Police, thinking it might get him a lighter sentence."Theman confessed to hiding the coun terfeit money in a tree stump at one of the mile markers along Highway 401, heading into Chatham. An initial search by Wind sor Police turned up nothing, but Michael's father and partner went back to the area, on their own time one Saturday and located it. The video reveals photos from the time showing raw, printed, uncut sheets of coun terfeit money stuffed into a hollow tree stump. There is no word if the man who stashed the money there benefited from his confession or where the counterfeit money ended up. Michael surmises in the video that it was probably burned in an incinera tor behind Hôtel-Dieu Hospital.
WLM Back to Contents
The Wealth Management Division is driven by the needs of their members, regardless of what stage of life they've found themselves in. Whether it's budgeting for retirement, a wedding, a child's education, or even estate planning, Motor City's Wealth Advisors can provide custom wealth solutions.
"Our advisors are salaried," Giorje explains. "They don't make commission. Their compensation is not influenced by the invest ment decision a member makes, ensuring they provide objective advice. Their job is to provide advice and a plan—for you."
in the industry, operating with some of the best financial tools available."Wehave taken a patient approach," Giorje states. "We're here to listen to our members about their financial planning needs. Our advisors are here to serve you at your unique comfort level."
"We have a saying at Motor City: We see what you see," Motor City Vice President of Strategy Giorje Kaniouras states. "We live your experiences. We reside in the same communities. We share yourMotorvalues."City has been a fixture of the community since 1938, pro viding exemplary financial solutions for their members. And now, as we head into 2023, Motor City has launched a new department:
New Wealth Management Division Offers Accessible Financial Advice
"We've launched a new Wealth Management Division," Giorje explains. "We want to offer financial planning advice to all facets of our community. Our value, our mission for this new division is accessible advice done right."
Autumn • 2022 55
Motor City's Wealth Management is open to everyone, regard less of their asset size or needs. When it comes to conventional banking, a client sometimes needs to have assets of up to a quarter million dollars before a wealth division will offer their services.
Since the early 1940s, Motor City Community Credit Union has operated under simple philosophy: Banking with a conscience.
"We truly do live to serve our members, and our Wealth Man agement Division is the next iteration of that driving philosophy," Giorje states. "We continue to be impressed by our community.
MOTOR CITY COMMUNITY
Motor City's Wealth Advisors can provide financial advice and planning solutions through a personalized, practical approach. These are some of the most qualified financial planners working
But no matter the size of your umbrella, Motor City Credit Union is here to keep you dry.
"We operate under a simple premise," Motor City CEO Robert Griffith explains. "That when it's raining, you need an umbrella. An umbrella when it's sunny is of no value. But when it rains, you need an umbrella. It's all part of our values: people helping people help themselves."Thecredit union system differs from traditional banks in that it maintains broader, community-based values. Rather than clients, a credit union serves "members." Each is allowed a small percentage of company shares, which grants each member a voice.
More information about Motor City is available at mcccu.com.
Over the last couple years, we've started using technology a lot more, offering members the ability to book a meeting with staff directly online. That option has grown exponentially. Our mem bers continue to adapt to these changing times, and with our new Wealth Management Division, we are proud to help them on their individual journeys."
CREDIT UNION
The stories in the book are by turns humou rous, engrossing, surprising, and even star tling, at times. Each chapter has a unique illustration provided by David's niece Lindsay Chasten.
After receiving his teaching certification, David returned to
In the book's introduction, he refers to it as "a semi-non-fictional memoir..." The "semi" aspect comes in because David has included a few fictional pieces. The rest of the book spans his own life from the time he began school, as a five-year-old entering kindergarten to his retirement as a high school principal.
David even drew inspiration from a less-than-stellar histo ry teacher who rapped a yardstick loudly on a desk as a meth od of communication when the class got out of control. After one instance of desk-rapping occurred on David's desk, striking a red pen and causing it to explode all over his shirt, David came away from the experience thinking: "I could do this better than you." He notes in the book "I was thirteen" when this realization occurred.Bythe end of his high school years, David understood that people get out of experiences what they put into them.
"I really enjoyed high school," he recalls. "I wasn't the best student, but I was involved in band and drama. By the time I finished, I knew I wanted to come back and teach in high school."
David attended teacher's college at Queen's University in Kings ton."This is how old I am: I went to teachers' college at a time when film projectors were a "thing," he remembers. "It was a time long before VCRs, DVDs, and Blu-Rays!"
He completed two rounds of practice teaching in Ottawa, and two in MuchOshawa.asschool and teaching are portrayed in popular culture as being somehow not a part of the "real world"—the fallacy propa gated by the saying "Those who can, do; those who can't, teach" from George Bernard Shaw's 1905 stage play Man and Super man—David's stories prove that notion untrue.
s
56 Windsor Life
David had the wherewithal to decline the invitation.
STORY BY MATTHEW ST. AMAND PHOTOGRAPHY BY JOHN LIVIERO
For instance, before embarking on his second round of practice teaching, in Ottawa, the music teacher at the school where he was assigned had been fired after being caught in a "rather compromis ing situation with one of his students in a practice room." Before David finished his stint at the school, he was approached by an attractive, nineteen-year-old female student who said: "A few of us are going out this evening to Jimmy's Piano Lounge, and we're wondering if you'd like to join us. If you don't know where it is, I'd be happy to drive you."
"I had some wonderful teachers at Forster," David recalls in a conversation with Windsor Life Magazine. "There was Donna Lanktree in the library. She took a suggestion I made once about adding a book to the collection. I'm sure she doesn't remember the incident but it was a defining moment in my life…"
Born and raised in Windsor, David attended Prince of Wales elementary school and John L. Forster high school. As a kid, David entertained the idea of becoming a dentist when he grew up. That did not last long and for a while, he didn't know what path he might take. It was OK, though—he was just a kid.
LOCAL MEMOIR A SURPRISE HIT
A Retired Educator Has Written A Book That Has Really Connected With Readers
DAVID GARLICK'S MEMOIR, The Prin cipal Chronicles, is more than the story of his years as a Windsor secondary school principal.
Autumn • 2022 57 Comedy at the Chrysler! For more information or to purchase tickets visit www.chryslertheatre.com LOCATIONS TO SERVE YOU IN • WINDSOR • TECUMSEH • • LASALLE • AMHERSTBURG • mastercleaners.ca 2022PLATINUMWINNERWINNER BEST DRY CLEANERS CommunityVotes Windsor
As he went, David had a few trusted readers on whom he relied, sending them pieces of the book about which they shared their thoughts and feedback.
"The Enid Wakely story," he says, about one fictional piece, "took close to thirty years to write. I wrote a draft of it when I taught at Herman and read it to my class in the late 1980s. More recently, I asked my sister-in-law to read it and she thought it was good, but offered a few ideas on how to improve it."
The Principal Diaries was one of the pos itive things to come out of the COVID-19 global pandemic.

WLM Back to Contents
The book has been well-received through out Essex
"Once I realized the structure the book would take—following me from before school into retirement—I then went through my memories and bare bone inci dents and put them in the correct category: each era of life," he says.
Windsor and worked for the next thirty years, as a teacher, vice principal and prin cipal, at Massey, Herman, Assumption, Directions, W.D. Lowe, Western, Forster, and Walkerville, from which he retired.
"A lot of what is in the book came from notes I made over the years," David ex plains. "Early on in my VP career, I came home at the end of the day and quickly jot ted down a few of the things that had hap pened." He laughs. "My wife got tired of hearing the stories, so I wrote them down. By retirement I had collected two to three hundred of them. When COVID began, I looked through them and found that most were funny, positive experiences. That's where the book came from."
"I thank my beta readers in the begin ning of the book," he says. "Nobody got the entire book until it was ready to be published."Thememoir is augmented by a few piec es of fiction, that build upon David's love and knowledge of the area.
58 Windsor Life Highly recommended throughout Windsor, and Essex and Kent counties for Personalized Service and Exceptional Quality since 1963. Contact Ed Cope, P.Eng. for a no obligation quote today! ecope@copeconstruction.com519.945.2361 www.copeconstruction.com Trust our experience, professional credentials and knowledge beyond the bricks and mortar. • Custom Basements • Additions & Renovations • Kitchen & Bathroom • Outdoor Patio • Attic Conversions • Garages....and more Serving2785betterblinds.ca519-972-8388HowardAve.WindsorWindsor&EssexCountyforover27years WINDSOR 2022 PLATINUM WINNER Blinds and Window Coverings LocalSuzanneAuthorVarney THE SUPER-DUPER TRIPLET'S www.suzannevarneyproductions.comSERIES*prev. off. **sales record ***2013 property values of approx. 30 million REALTY INC.Plus **Visit ricklescanec.com **Unprecedented Sales Record Need good advice?... Let's talk deerbrookplus rickles@deerbrookrealty.net 519 972-1600 24Hrs. LESCANEC *prev. off. **sales record ***2013 property values of approx. 30 million **Visit ricklescanec.com deerbrookplus rickles@deerbrookrealty.net Need good advice? ... Let's 972-1600talk519 hrs24 Call
David has begun work on a second book. At this point, he is unsure what form it will take. To stay on top of developments, check for updates at dsgarlick.ca. book.tovoiced.ca/project/the-principal-chronicles/VisithearDavidreadingportionsofthe
The Principal Diaries is David's first book, so he had to develop a writing pro cess for himself as he went along.
"EveryoneCounty.who has read it so far, has enjoyed it," David notes. "One local bookshop told me it was their best-selling consignment book."
"I'm a mechanical engineering student with an automotive specialty, so building a rocket isn't in my field of specialty," says Hunter Batten, one of the team members of the 2022 University of Windsor Rocketry Team, on how he came to choose it as his capstone, the required final project fourth year students take on. "But it was the only capstone project with a competition and that enticed me to choose it."
"It was the nine of us and about 60 other people in the viewing area," says Chris Francia, a graduate of the University of Windsor's mechanical engineering program and rocketry team captain. "I remember the whole team was just so quiet. They saw it go up nice and straight and then everyone went crazy once the burn stopped."
The entire rocket had not been fully test ed as one unit until the trial by fire of the actual international rocketry competition.
But not only were there issues with height regulation for testing but also the act of just getting the parts the team needed.
As Murphy's Law dictates, anything that can go wrong, will go wrong.
MODEL ROCKETRY has been a fad that really began to take off in the 1950s and is credited with helping get generations of wide-eyed gleeful children into the science and engineering fields.
Left: Back row (l-r): Emilija Radevski, Connor Matton, Nina Mussio, Matthew Veselinovic, Christopher Francia, Hunter Batten, Jesse Potma. Front row (l-r): Jesse Davidson, An thony Degirolamo. Below: The Windsoar Rocket blasts into the New Mexico sky to the screaming cheers of the team and onlookers. Photo by Jim Wilkerson.
The Windsoar rocket was named as a pun by the previous year's team and carried over since the 2021 team was not able to launch theirs. The Windsoar is not the kind of rocket you imagine building from a box you pick up at a craft and hobby store.
SOARING TO NEW HEIGHTS
"It was definitely a big surprise seeing fourth place," Chris says. "Especially this being our first time competing as a team and no members had experience even building a rocket. We were up against some big school names that had really impressive rockets so being able to compete around or above them was pretty surreal."
The team had not gotten a chance to test everything together so on the morning, with the rocket set to a launch: something had to go wrong
"The competition was the first launch of the full rocket," Chris says of them not being able to test the full system until they were there, "You're not allowed to fly rock ets of this magnitude in the Windsor area."
The hobby grade model rocket kits generally reach a height between 330 and 1,640 feet. The 'Windsoar' rocket blasted up 33,649 feet into the New Mexico sky, an accomplish ment which not only saw the team jumping for joy but also being awarded fourth place in their category.
The University of Windsor Rockery Team
"We had to pick up the rocket motor in the United States," says Hunter, who also specialized in building the avionics bay and electronic components, "We can't cross the border with a rocket motor and when we went across to ensure the motor had all the components, it was missing a part. We had to
What started as a way to get a final capstone project done for their undergrad lead to the team of nine standing at a launch site in New Mexico, the desert wind blowing across their rocket as they waited for it to finally launch.
Thisscramble."wasnot the end of their problems, rather just the beginning.
"I'm still shocked to this day that it hap pened," Chris says of an issue they had on the first launch attempt. "The flight s
For some last year undergrad students in the University of Windsor's mechanical engi neering program, they were given the chance to become kids again and build something to reach for the stars.
STORY BY RYAN PERCY / PHOTOGRAPHY COURTESY UNIVERSITY OF WINDSOR
But the impressive display of the Wind soar's team seems like something almost out of a movie. Not only did all nine members not have any experience with rocketry, they had a fraction of the time of other teams, but there was one factor that makes their effort sound almost unbelievable.
"I went to the launch pad for the second attempt because I had to listen for a specific sequence of beeping to make sure the flight computer was in launch mode," Hunter says of getting the rocket's electronics to work.While they won accolades and a lot of applause from their peers, there were three things the group earned through their hard work and dedication: new skills, open doors and most importantly, lifelong friends.
Daniela Ferro dd denturist
Thankfully Hunter and others on the team were able to get a new flight comput er working and synched up to make sure it was all working for the real deal.
computer had an issue and the top of the rocket popped off while it was on the launch pad. It didn't explode but it fell apart so we couldn't launch that day."
Barry Parisien dd owner
"This is the first time I got an introduc tion to aerospace and rocketry," Chris says of how this competition changed his out look on where to go forward with future career opportunities. "This is a field I didn't know Canadians had much access to. But I'm doing my master's with Pratt and Whit ney Canada, a huge aerospace company. I don't think I would have had the oppor tunity to explore this unless I joined this project."Butmost importantly is what Chris says he learned from the experience.
WLM Back to Contents
"Everyone has their self-doubts," Chris says. "But having a project like this shows that if you just keep pushing forward and have a good group with you there is pret ty much nothing you can't accomplish. We didn't take no for an answer and I think that shows a lot about Windsor itself. We're a city that keeps coming back, we persevere."
What started as just an opportunity for some mechanical engineering students to build something cool for their final year capstone project, evolved into nine best friends who helped each other through the struggles of learning and building some thingNowtogether.ithaseven changed the outlook for some of them going into the future of their engineering careers.
60 Windsor Life Your smile is our passion. Removable Dentures On Implants Permanent Teeth On Implants Conventional Dentures • Repairs Taken Immediately PAYMENT PLAN AVAILABLE Previously made traditional dentures Dentures created by Parisien Denture Clinic BEFORE AFTER 375 Cabana Rd. E. • www.parisiendentures.ca519-997-7799 Give us a call today at 519-997-7799 to book your FREE consultation
"When we started out, I only knew three or four other people on the team," Hunter says. "But when we built this rocket, the 9 of us had to come together and work to gether. We wouldn't have been able to com pete if we hadn't. We spent many long days designing, building, problem solving and overcoming challenges. We definitely be came a close group of friends."
CHARLES THOMPSON
Autumn • 2022 61 Flu AvailableShotsSoon! 1765 Sprucewood, Unit 250, rob@robspharmacy.com519-915-7911LaSalle ProfessionalBARB'ZTRIMZGroomingForDogz Your Best Friend's Friend Our grooming shop is a home environment: Smoke Free • Flea Free • Sedation Free Tuesday-Thursday, scatcat2008@hotmail.com519-727-5757Saturday834LakeshoreRd.107RR3,EssexInour29thyear Windsor Life Magazine is delivered to every business and select residential addresses in Windsor/Essex, Chatham/Kent exclusively through Canada Post. Contact one of our experienced advertising representatives to discuss publication dates and effective use of your advertising budget.
MEL MONCZAK
Vice President Advertising & cthompson@windsorlife.com519-818-7352Sales
Advertising Sales Account mmonczak@windsorlife.com519-551-0072Executive
Advertising Sales Account lcampbell@windsorlife.com519-567-0603Executive
LESLIE CAMPBELL
We've expanded our delivery vehicle fleet and created a designated shipping area to efficiently oversee pickups, deliveries and make things much smoother for our customers," Terry adds.
He continues, "Thanks to our more spacious location, we can
With more than 25,000 square feet (almost double the space of the former store), 2610 Pillette also offers over an acre of visitor parking.Erikand
Terry believe that in addition to some favourable market conditions, the new location has also played a role in their store's success. "We're so much more conveniently located, 2 minutes off the EC Row expressway, right in the centre of it all," Erik says.
"We want to be the first in Windsor to offer designated spaces, showcasing all we have to help enhance both indoor and outdoor life. We're aiming to create a whole new shopping experience with innovative displays and merchandising."
In addition to 1 million feet of flooring options in stock, the Hi! Neighbor showrooms also have hundreds of area rugs in stock… and they are the most beautiful rugs! The unique, easily accessible, easy to operate display presents each rug horizontally on sliding racks— "literally at your fingertips," says Erik.
One example is the Anatolia Tile showroom, the first of its kind in the world.
September 1, 2021, marked the official opening of 2610 Pillette Road, the new home of Windsor's historic Hi! Neighbor, once a West-of-Walkerville-on-Wyandotte-Street store with an iconic black, white and red sign (where both Erik and Terry worked as teenagers) to the brand new, custom-designed state-of-the-art store and showrooms.
HI! NEIGHBOR PROPRIETORS Erik Rorseth and Terry Darbyson can't help but feel proud as they reflect on the past year.
A Most Innovative Décor ExperienceShopping
Windsor's Hi! Neighbor Celebrates 1st Anniversary at 2610 Pillette Road
"Ourspaces.business has been bolstered by the new home build and home renovation booms, not to mention the real estate climate.
These two business partners are bustling to ensure every Hi! Neighbor customer has the best possible experience, which is why they're continuously improving their product offerings and showroom
Hi! Neighbor partnered with Anatolia, a world class tile brand and supplier, to bring their superior stone tile products to North America. Headquartered in Toronto (with facilities across the globe), Anatolia provides its partnering distributors access to an extensive, stable inventory and superior customer service beyond the industry norm.
62 Windsor Life
Owners Erik Rorseth and Terry Darbyson
At some point soon, Erik and Terry envision an Outdoor Pavilion, where customers can browse room vignette displays, check out various outdoor flooring ideas and options (including a selection of artificial turfs) and see the cutting-edge outdoor porcelain tiles that can be used to go around pools, made into patios and loose laid or cemented down. Crafted with Essex County weather in mind, these tiles are both attractive and resilient.
now stock considerably more flooring and we in vest in as much inventory as we can. This helps us keep our prices a little more stable during these fuel and oil challenged times. We can offer a little more reliable pricing."
It's easy to see that Erik and Terry are genuinely enthusiastic about this juncture and enthusiastic in their journey as business partners.
Erik concludes, "We want to really dazzle people when they walk in our doors. We'll take them wherever they want to go in our massive showrooms. We'll answer all their questions. We want our customers to feel inspired. To be able to see, touch and discover a bit of a spark in their design vision."
Right now, Hi! Neighbor has hundreds of differ ent mosaic and tile selections in stock.
Visit us at our NEW WINDSOR LOCATION 2610 Pillette 519.258.4481 | hineighborflooring.ca