WOW. WETWALL.
THE BEFORE BATHROOM WITH TILE FLIP FOR THE AFTER WITH WETWALL

RETHINK HOW YOU RENOVATE
Table of Contents
01
INTRO TO WETWALL pg. 4–9 03 COMMERCIAL APPLICATIONS pg. 20-25
02 LIVING WITH WETWALL pg. 10–19 04
DESIGN COLLECTIONS
All Designs Overview, pg. 28-29
Pro Designs, pg. 30-41
Menards Designs, pg. 42-47
Lowe's Designs, pg. 48-51 05
SKUS & SPECS pg. 52-53 06
ACCESSORIES pg. 54-55 07
HOW TO BUY pg. 56-57
03
Meet the modern alternative to tile
AND PREPARE TO LOSE YOUR MARBLE(S)
a revolutionary design material that
cheaper and easier.
with
transforms bathrooms quicker,
Torrone Marble 05 04
IT'S KIND OF LIKE DRYWALL. EXCEPT IT'S WETWALL.
PATENTED WATERPROOF PANEL SYSTEM
Installs seamlessly with customizable tongueand-groove panels & color-matched sealant.
SCRATCH-& SCUFFRESISTANT AEON™ TECHNOLOGY
Does double duty: works hard in busy bathrooms & looks luxe longer.
DARING DESIGNS
Looks like marble, stone or wood—including abstract patterns—and weighs a lot less.
ANTIMICROBIAL PROTECTION
Inhibits the growth of bacteria, mold and mildew, cleans easily and won't wash off.
WATERPROOF BATHROOM PANELS DESIGNED TO
SPEEDY DELIVERY & INSTALLATION
In hand in 2 weeks, in the bathroom in 2.5 hours. Plus, exceptional, reliable service.
!
WOW
06 07
Tile Wetwall VS.
WASHING OUT THE COMPETITION
No other surface compares to the revolutionary, waterproof material of Wetwall. It out-beauties stone, outperforms marble and out-simplifies tile—creating luxury looks without the black-tie pricetag.
Oh and did we mention that it's a tongueand-groove panel system you can easily install yourself?
"GROSS" to "GORG" COMPLICATED INSTALLATION PROCESS EASILY INSTALLS IN A SNAP HARD-TOCLEAN GROUT NO GROUT, NO PROBLEM TOTAL TIME OF INSTALLATION LOTS OF HEAVY MATERIALS LARGE YET LIGHTWEIGHT WALL PANELS
From
AT YOUR DOOR IN 2 WEEKS, IN THE BATHROOM IN 2.5 HOURS. HIGH-END STONE TILE CULTURED MARBLE ACRYLIC WETWALL GROUT TIME CURE / SEALANT TIME INITIAL INSTALL TIME DELIVERY TO JOB SITE 09 08
Reno without the demo.
When families need a new bathroom, but can't manage without the old one, they turn to Wetwall. Thanks to the convenience of the tongueand-groove system, our waterproof panels snap into place, right over worn-out tile.
PERFECT FOR BUSY FAMILIES
walls that
ready for whatever Our durable panels perform well under pressure—designed to withstand everyday use, no matter what the day brings. Soap & water keeps it clean. From "UH OH" to "OH WOW"
Worry-free
are
No specialized tools? No problem. This is all you'll need. Staccato 11 10
Pro Design ARIA WHITE Pro Designs can mix & match and install on every wall, every corner…even the ceiling. Customize and order panels for your bathroom's unique specifications through a Kitchen & Bath Showroom or contractor. Can't decide on just one design? THEN DON'T.
Design STACCATO These walls are WATERPROOF. YUCK-PROOF. LIFE-PROOF. YAWN-PROOF. Made to withstand mildew or mishaps, spills & splatters—Wetwall has it covered. PERFECT FOR BUSY FAMILIES SHOP ALL PRO DESIGNS
Calacatta 13 12
Pro
Augusta
Delivered to your door in 2 weeks. In your bathroom in as little as 2.5 hours.
Bullnose edge installation means no extra trim required.
Tired of that tired, old tile? Just cover it up. These lightweight yet large-scale panels mean you can lift with ease and cover up old walls quick. Use our Wilsonart ® Adhesive and Color-Matched Sealant for the best results. Simple, speedy, stylish.
PERFECT FOR DIY ers
Marble Dream it. Design it. Do it... yourself. SCAN FOR COMPLETE INSTALLATION & HOW-TO RESOURCES PREP STICK SNAP SEAL SEAMLESS 1 2 3 4 5 15 14
Torrone
EASY TO LOVE & LIVE WITH.
AEON™ Enhanced Scratch- & Scuff-Resistant Performance Technology keeps walls durable & protected.
Withstands spills & splatters, plus inhibits the growth of stain- & odor-causing mold, mildew and bacteria.
PERFECT FOR DIY ers
Torrone Marble
17 16
Who wants a lukewarm shower?
From modern to classic, elegant to timeless, Wetwall elevates the aesthetic of any bathroom and coordinates with new or existing fixtures. Our wall panels rival large slabs of stone, creating a seamless finish that looks just as luxurious as the real thing but costs a lot less.
"Wow...that's not real stone?
"
Having guests over? Suddenly no house tour is complete without a stop at your magnificent new bathroom.
PERFECT FOR PERFECTIONISTS
Arezzo
19 18
PERFORMANCE THAT'S RIGHT AT HOME.
(Even when it's not a home.)
Wetwall's panel system is waterproof, scratch- & scuff-resistant, and EPAapproved antimicrobial. It makes perfect sense for commercial applications where durability and cleanliness are a priority, such as hotels, hospitals, schools and other shared spaces.
COMMERCIAL APPLICATIONS
Hotel Bathroom in Calacatta Statuario 21 20
QUICK JOBS. RELIABLE RESULTS.
Wetwall is perfect for durable, easy-to-clean surfaces in high-traffic areas. Our minimal maintenance panels handle everything from steamy showers to sweaty socks.
Vermont Middle School elevates athletic facilities with Wetwall
The finish and looks of the wall system are very nice...it will be a lot easier on my custodial staff to wipe down. I am confident and very happy we remodeled our locker rooms with this type of system.
COMMERCIAL APPLICATIONS
" "
DEAN WILLIAMS Senior Facilities Technician for Burlington School District
DON'T TAKE OUR WORD FOR IT. VIEW MORE ABOVE.
Lyman C. Hunt Middle School Burlington, VT
23 22
featuring Tahiti Sands
KK's
Doghouse Temple, Texas
featuring Legacy Ash
This is a superb product. Wetwall is very stylish, durable, easy to clean and stands up to our commercial needs. We have received many compliments on how great it looks, we love it!
COMMERCIAL APPLICATIONS
25 24
KAREN THOMAS Founder of KK's Doghouse
" "
I can do it myself?
Installs in a snap?
Goes right over tile?
It won't get scratched?
It's that light?
No grout?
That's not real marble?
It's not on backorder?
Wow. Wetwall.
27 26
WE'VE DISGUISED DURABILITY WITH LUXURY
Sophisticated style? Without a doubt.
Daring designs? So many to choose from.
Our 19 design-forward finishes recreate stunning, seamless looks that mimic marble, stone and wood—plus abstract patterns.
DESIGNS COLLECTION
the work.
Without
ARIA WHITE
AUGUSTA
MARBLE
LEGACY ASH
STACCATO
TAHITI
NORWEGIAN ELM
SPANISH
VIENNA
BIANCO GRANITE W7007 COSTA GREY W7023 NESTOS MARBLE W7026 SOCIETY ELM W7009 TUSCA MARBLE
PRO DESIGNS MENARDS DESIGNS LOWE'S DESIGNS TRY BEFORE YOU BUY Order a Sample
A work of art. AREZZO W7041
W7001
CALACATTA W7055 CALACATTA STATUARIO W7036 COSENZA W7028 LARISIS
W7054
W7042
W7004
SANDS W7027 MARMAFINO W7019
W7015
SANDS W7014
MARBLE W7006 TORRONE MARBLE W7008
W7022
& Shower
Bath
Surround Kits
box,
MENARDS & LOWE'S DESIGNS COLLECTIONS Think inside the
with almost everything you need to install. Pre-cut bath & shower kits conveniently come in standard sizes. Fully Customizable Panels PRO
AVAILABLE IN 2 WAYS, WITH EXCLUSIVE DESIGNS TO MATCH Legacy Ash 29 28
Create the look of luxury with panels sized to any specification. Available through kitchen & bath showrooms and contractors.
Apparently we do our best thinking in the shower.
PRO DESIGNS
COLLECTION
Our 10 luxe designs can be fully customized to fit unique specifications. Surround a bathroom in seamless luxury by covering all the walls. Or, keep it simple in a standard shower stall.
PRO DESIGNS FULLY CUSTOMIZABLE
WOW.
SHOP THE PRO DESIGNS COLLECTION SEE FULL PANEL CONFIGURATIONS & SIZES ON PG.53 31 30
Calacatta Statuario
Augusta Calacatta
W7055
Bold, large-scale grey charcoal striations and warm shadows offset a milky white background to create classic elegance with a bit of playfulness. It's luxury and personality, all at once.
Larisis Marble
W7054
Cool-tinged greys and wispy streaks throughout this ultra-modern pattern add a graceful, tiled look for a clean and casual space.
PRO DESIGNS FULLY CUSTOMIZABLE 33 32
Torrone Marble
W7008
Surround yourself in classic elegance with a bit of play. Subtle grey veining on a crisp white backdrop gives this marble-like surface a timeless, uncluttered look.
Calacatta Statuario
W7036
This bright-white marble design boasts varying sizes of light grey, grey and black veining for a bold look brimming with grandeur.
PRO DESIGNS FULLY CUSTOMIZABLE
35 34
Cosenza
W7028
With large-scale whites mixed with deep greys and honey almond accents, this stone-like surface draws inspiration from Brazilian granite— adding a bold impact to any bathroom.
Arezzo
W7041
This large scale marble design blends light tan, warm taupe and deep brown in bold movements for a rich, luxurious look.
PRO DESIGNS FULLY CUSTOMIZABLE 37 36
Tahiti Sands
W7027
Warm and cool neutral tones are blended into an off-white limestone texture, helping this stone-like surface create a lively, yet relaxing look with an earthy flair.
Legacy
Ash
W7042
This taupe wood grain pattern mimics a planked design, offering welcoming & light serenity. Pair it with neutral grain finishes for a classic look.
PRO DESIGNS FULLY CUSTOMIZABLE 39 38
Staccato
W7004
With light grey converging lines on a plane of white, wood-like Staccato's relaxed streaking coats a space in calm and comfort.
Aria White
W7001
Solid white through and through, this stone-like surface delivers a crisp, clean style that can feel classic, modern and anything in between.
PRO DESIGNS FULLY CUSTOMIZABLE 41 40
Panel adhesive
Color-matched Sealant
Both Menards & Lowe's exclusive retail kits include our patented panels, adhesive and color-matched sealant for a grout-free application in as quick as 2.5 hours. With panels already pre-cut and available at standard shower & bath surround sizes, installation is simple—making for a thrilling transformation.
Nestos Marble
W7026
This large-scale Sequoia marble design shines in a warm white with light hues and a compelling linear movement.
WOW.
RETAIL KIT COLLECTIONS RETAIL KITS INCLUDE:
MENARDS EXCLUSIVE DESIGNS
Pre-sized panels
We thought outside the box to deliver a shower inside a box.
43 42
Bianco Granite
W7007
This granite design blends white, beige and grey in a soft linear movement with medium contrast. It's cool, calm and collected with a relaxing, elegant vibe.
Tusca Marble
W7022
Granite with large-scale areas of taupe and brown highlighted by grey and cream accents makes a bold statement in any bathroom.
RETAIL KIT COLLECTIONS MENARDS EXCLUSIVE DESIGNS 45 44
Costa Grey
W7023
Simplicity is the name of the game with this cool pewter grey, tinged with warm off-white streaks.
Society Elm
W7009
Light brown with grey and taupe undertones, this straight grain elm design is subtly planked and features cross-grain saw marks.
RETAIL KIT COLLECTIONS MENARDS EXCLUSIVE DESIGNS 47 46
Marmafino
W7019
Granite-inspired shower walls with coordinating neutral surfaces turn traditional into timeless, ushering you into a calm, inviting oasis.
Vienna Marble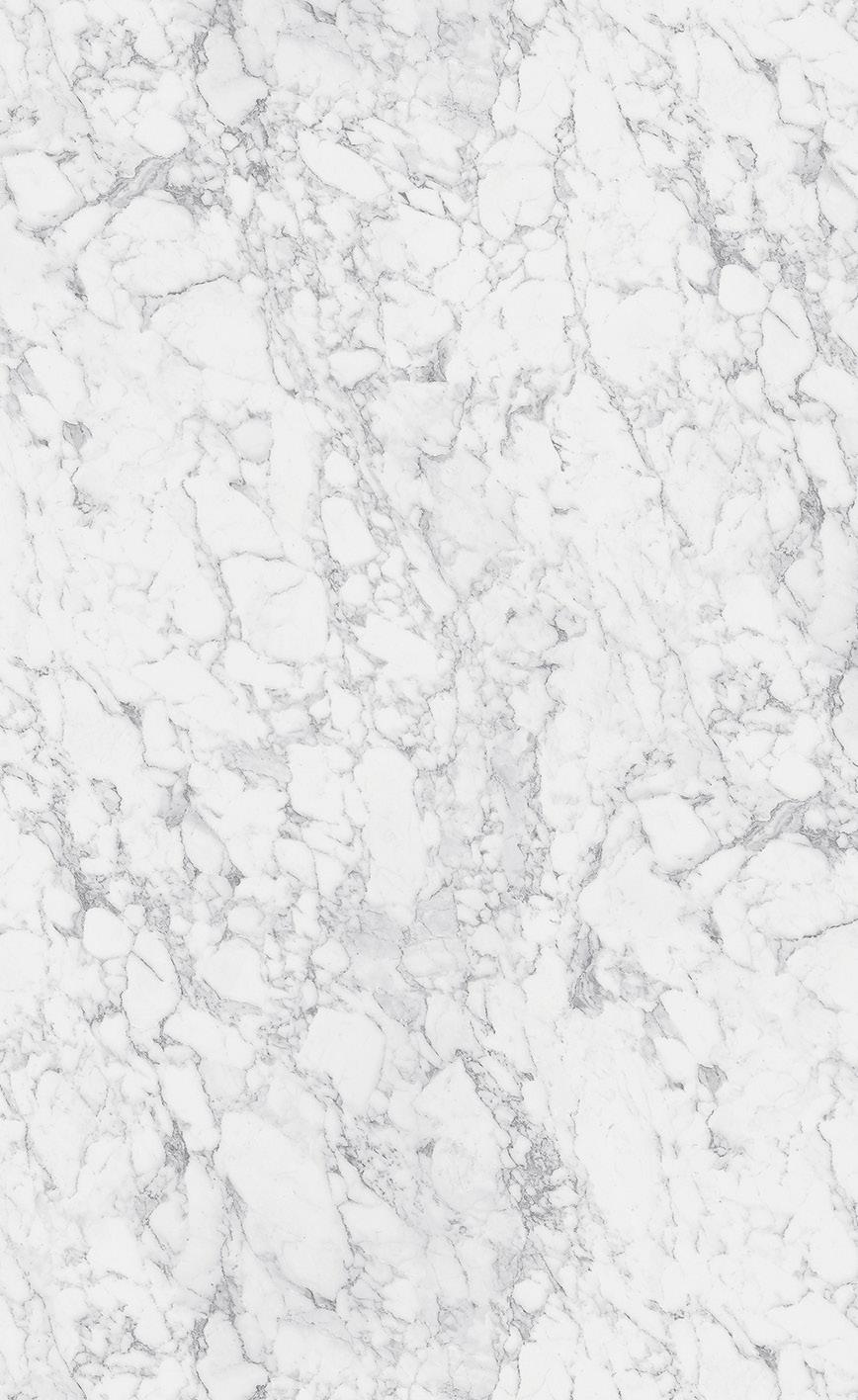 W7006
Scattered grey and beige veining across a toasted white background creates a space of welcoming luxury.
RETAIL KIT COLLECTIONS LOWE'S EXCLUSIVE DESIGNS 49 48
Spanish Sands
W7014
This limestone lookalike comes in a warm grey interfused with linear directional features in shades of grey with hints of caramel.
Norwegian Elm
W7015
Modern with clean lines, this straight grain is intermingled with subtle cathedrals in an overall light neutral color. This is the definition of calm.
RETAIL KIT COLLECTIONS LOWE'S EXCLUSIVE DESIGNS 51 50
It's easy to create a modern and soothing sanctuary with Wetwall waterproof panels. We can help bring your vision to life with additional technical resources, specification guides, videos and more.
Back Wall Configurations
TONGUE
EDGE + FLAT EDGE
The easy-to-handle TE/FE panels are ideal for a seamed back wall.
GROOVE EDGE + FLAT EDGE
The easy-to-handle GE/FE panels are ideal for a seamed back wall.
FLAT EDGE + FLAT EDGE
The FE/FE panels are best for a one piece wall.
Wing Wall Configurations
TONGUE EDGE GROOVE EDGE BULLNOSE EDGE FLAT EDGE
BULLNOSE
EDGE + FLAT EDGE
The Bullnose Edge is perfect for wing wall or terminating walls.
Utility Wall Configurations
TONGUE EDGE + GROOVE EDGE
This most flexible panel is used when you want to continue the design beyond the single-panel widths.
TONGUE
EDGE + BULLNOSE EDGE
Use this Bullnose Edge combined with a TE to cap the end of the TE/GE panels.
GROOVE EDGE + BULLNOSE
EDGE
Use this Bullnose Edge combined with a GE to cap the end of the TE/GE panels.
BULLNOSE
EDGE + BULLNOSE EDGE
With two Bullnose Edges, this is the ideal panel to feature behind a free-standing bathtub or a stand-alone wall.
FIGURE OUT YOUR CONFIGURATIONS & CUSTOMIZATION Panel Sizes WIDTH 8˝ – 60˝ HEIGHT 72˝ & 96˝ CUSTOM SIZES ARE AVAILABLE UPON REQUEST.
SKUs & Specs
53 52
STORAGE SOLUTIONS
Wow... luxe finishing touches, too?
Complete your bathroom transformation with coordinating, prefabricated niches & shelves. Available in Clean White (as shown) & Calm White.
CORNER SHELF SINGLE SHELF RECESSED NICHE DOUBLE SHELF RECESSED NICHE
STICK & SEAL
Hold your project together with high performance Wilsonart ® Adhesive. Its outstanding bond strength and high heat resistance make it the ideal adhesive for Wetwall installation.
Wilsonart ® high-quality sealant comes in 6 colors—specially formulated to match the colors of all Wetwall panel designs. Plus, it's antifungal, providing a lasting water-resistant seal.
ACCESSORIES
Shop Accessories COMPLETE YOUR BATHROOM TRANSFORMATION
55 54
GET A SHOWER WITHOUT TAKING A BATH
From customizable designs to fit your unique spec to our patented locking panels that arrive in an all-in-one DIY kit, you'll find Wetwall at kitchen & bath showrooms, through a contractor or exclusively at Lowe's and Menards. Seeing it in real life is the best way to experience the beauty of the design. Discover how lightweight yet sturdy, durable and scratch-resistant Wetwall bathroom panels really are.
FIND WHERE TO BUY
Want to try before you buy?
Looking for where to buy?
WE COME IN A
SIZE
SAMPLE
A FEW)
SAMPLE
ORDER A
(OR
57 56
GET INSPIRED AT WETWALL.COM