HOW TO SAVE 13 BIG IDEAS TO TURN THIS CITY AROUND.
Knight remakes a razed neighborhood. Transfer cops to solve car thefts. Use congestion pricing to pay for transit. WWEEK.COM VOL 49/08 01.04.2023 Page 13
Phil
Friday,February17 GlobalSuperstar ReimaginestheIconic TalkingHeads Classic ANGÉLIQUEKIDJO REMAININLIGHT +DJNICKODEMUS RoselandTheater tickets|info@ pdxjazz.org FirstTime EverinPDX! Get Busy Tonight OUR EVENT PICKS, EMAILED WEEKLY. SIGN UP AT WWEEK.COM/ NEWSLETTERS 2 Willamette Week JANUARY 4, 2023 wweek.com
A Slabtown ghost kitchen has gone from 76 online brands to none. 6
A website tracking tardy campaign gift receipts was itself late to launch. 9
The stock of Portland-founded weed company Chalice Brands is trading at 5 cents a share. 10
Phil Knight could rectify the sins of Robert Moses 14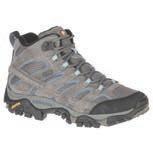 Converting office buildings to apartments could cost $500 a square foot. 15
The Portland Police Bureau has only 85 detectives 16
Portland needs a Waffle House and a Carless Square. 19
Com Truise is the performer persona of art director-turnedmusician Seth Haley. 21
Portland has a kazoo cover band (because of course we do). 21
Once the Egyptian Room closed, Sloan's Tavern became Portland's unofficial lesbian bar 23
The CEO of Hapy Kitchen's most memorable high in 2022 happened at the coast while he watched an eagle take out a seagull in midair. 24
Vijay Iyer's music is for both connoisseurs of jazz piano and people who can't tell Bill Evans from Gil Evans. 25
Somewhere in Ohio, there are three shelves of N/A beer in the back of a "country-ass liquor store." 26
Bart the Bear missed out on the role of a lifetime. 27
Willamette Week welcomes freelance submissions. Send material to either News Editor or Arts Editor. Manuscripts will be returned if you include a selfaddressed, stamped envelope. To be considered for calendar listings, notice of events must be received in writing by noon Wednesday, two weeks before publication. Questions concerning circulation or subscription inquiries should be directed to Skye Anfield at Willamette Week. Postmaster: Send all address changes to Willamette Week, P.O. Box 10770, Portland, OR 97206. Subscription rates: One year $130, six months $70. Back issues $5 for walk-ins, $8 for mailed requests when available. Willamette Week is mailed at third-class rates. Association of Alternative Newsmedia. This newspaper is published on recycled newsprint using soy-based ink. FIRST DAY HIKE AT TRYON CREEK STATE NATURAL AREA, PAGE 20 ON THE COVER: Giving the Rose Quarter a facelift, and letting Phil Knight pay for it, is just one big idea to save Portland; photo by Brian Burk OUR MOST TRAFFICKED STORY ONLINE THIS WEEK: There's no room in Portland. Masthead PUBLISHER Anna Zusman EDITORIAL Managing Editor Aaron Mesh Arts & Culture Editor Andi Prewitt Assistant A&C Editor Bennett Campbell Ferguson Staff Writers Anthony Effinger Nigel Jaquiss Lucas Manfield Sophie Peel News Intern Kathleen Forrest Copy Editor Matt Buckingham Editor Mark Zusman ART DEPARTMENT Creative Director Mick Hangland-Skill Graphic Designer McKenzie Young-Roy ADVERTISING Advertising Media Coordinator Beans Flores Account Executives Michael Donhowe Maxx Hockenberry Content Marketing Manager Shannon Daehnke COMMUNITY OUTREACH Give!Guide & Friends of Willamette Week Executive Director Toni Tringolo G!G Campaign Assistant & FOWW Manager Josh Rentschler FOWW Membership Manager Madeleine Zusman Podcast Host Brianna Wheeler DISTRIBUTION Circulation Director Skye Anfield OPERATIONS Manager of Information Services Brian Panganiban OUR MISSION To provide Portlanders with an independent and irreverent understanding of how their worlds work so they can make a difference. Though Willamette Week is free, please take just one copy. Anyone removing papers in bulk from our distribution points will be prosecuted, as they say, to the full extent of the law. WHAT WE LEARNED FROM READING THIS WEEK'S PAPER VOL. 49, ISSUE 8
BLAKE BENARD WILLAMETTE WEEK IS PUBLISHED WEEKLY BY CITY OF ROSES MEDIA COMPANY P.O. Box 10770 Portland, OR 97296. Main line phone: (503) 243-2122 fax: (503) 296-2874 Classifieds phone: (503) 243-2122 fax: (503) 296-2874 $479.99 $279.00 WHAT A DEAL! MTI CANYON V LIFE JACKET PFD High Float PFD for any adventure! TRANGO PHASE QD 6 PACK Designed for it all. Lightweight, easy clipping, and a large rope bearing surface make this the perfect all arounder. FREE CLIMBING SKINS W/ PURCHASE OF ANY 22/23 FULL-PRICED SKI! Good until Feb 28th! Include skins that are specific ski models when applicable, otherwise the default will be the Big Sky Rover skins O'NEILL OUTERWEAR 25% OFF MSRP! We got deals on O'Neill Outerwear! Feat. M's Original Anorak Snow Jacket DAKINE FILLMORE TRIGGER MITTEN Nose wipe, touch screen compatible, Dexterity! 18% OFF 20% OFF 57% OFF 25% OFF 33% OFF 65% OFF 47% OFF 25% OFF 42% OFF 50% OFF 56% OFF 30% OFF UP TO $250 IN SAVINGS! DEELUXE WOMENS ID LARA 2023 MODEL A beautiful, well fi ing boot. Get this on your foot! Feat. Armada Locator 112 MERRELL MOAB 2'S ALL 50% OFF MSRP! is classic boot had an update so you can save on the previous versions. Any style of MOAB 2. Feat. W's Moab 2 Mid Waterproof Boots 6QT CAST IRON DUTCH OVEN Lowest price all year! SIERRA DESIGNS DUFFLE PACK THE perfect daypack. SMITH SKYLINE XL GOGGLE Fits over glasses, Chromopop lens tech, anti-fog HUF X PUBLIC DISPLAY SNOWBOARD Honoring Huf's 20 year anniversary this snowboard has early 2000's wri en all over it. $69.97 COMPARE AT $99.95 $34.99 COMPARE AT $60.00 $69.99 COMPARE AT $159.99 67% OFF 25% OFF $49.99 COMPARE AT $150.00 $29.99 COMPARE AT $69.99 $39.99 COMPARE AT $60.00 $17.99 COMPARE AT $35.00 $44 .99 COMPARE AT $129.95 $89.99 COMPARE AT $170.00 $179.99 COMPARE AT $219.99 FIX NATION BINDINGS Next AdventureColor way NEW THIS YEAR early discount opportunity! SEE MORE DEALS SCAN TO SHOP & NORTHSIDE YTH SNOHOMISH JR Get your kids out on the trail without breaking the bank. WILDERNESS TECHNOLOGY TREKER JACKET Men's & Women's Fit Treker Synthetic Pu y Jacket 49.99?! FLYLOW OUTERWEAR 20% OFF MSRP FOR LIMITED TIME ONLY! Shop top of the line outerwear at everyones favorite price, on sale! Feat. W's Lucy Ski Jacket KAVU SALE! 25% OFF MSRP Didn't get the Kavu Fleece you were hoping for during the holidays? We got you! CARBON TRI-FOLD TREKKING POLES Perfect for travel! 49% OFF GET WHAT YOU WANT NEXT ADVENTURE DEALS GOOD FROM 1/6-1/19/23 Need to use your Next Adventure gi card? Didn't get what you wanted this holiday season? Check out these sweet deals! GET WHAT 3 Willamette Week JANUARY 4, 2023 wweek.com FINDINGS
To conclude the year, WW compared Portland to similarly sized cities on several measurements, both serious (homicides, stolen cars and homelessness) and not (tallest building, best known Wheeler). What we found was a city that had more empty offices than its peers but fewer available homes ("How We Rate," Dec. 21). Our findings informed this week's cover story, which sets an agenda for Portland to pursue in 2023. They also drew some frustration from our readers—both at the state of the city and WW's methodology.
MID COUNTY, VIA WWEEK.COM: "I applaud WW for doing these annual 'apples to apples' statistical comparisons. While I have issue with some conclusions, it is interesting seeing where we are with near peer cities.
"The real eye opener this year is ranking on the high end of a number of negative comparison points. We knew things were bad, but seeing how worse, wow! Some were obvious (e.g., office space vacancy, low numbers of police), others rather sobering (e.g., highest number of school shootings, third overall in murders only behind Oakland and Memphis).
"The conclusion that the lack of rentals equated to the size of a visible homeless population does not pass muster. For example, using the logic behind the conclusion, Seattle's 5% vacancy rate should mean they should not have a homeless crisis that is worse than if not equal to the one here."
BIGMTNFUDGECAKE, VIA REDDIT: "Most surprising thing about this is how much Denver surpasses us in both number of homeless people and number of car thefts. I was just there and saw a relatively low number of unsheltered people compared to here and Seattle. Also very few tents. Could've been the time of year, but I wonder about this. Do they have a lot more shelter space than we do? Definitely seems like there's a lot more developable land there."
NOCTIFER DUMA, VIA FACEBOOK: "Use some common-sense metrics. Size of the buildings? Number of councilors? What the hell was the point of spending 10% of the page with pictures of metro lines? Who cares what the metro lines look like? I'm surprised you didn't throw in a 'number of Starbucks' as a success metric in there…
"I've seen less useless click-bait in those things making the rounds where they tell you 90% of the joke and then hide the punchline at the bottom of a page with a bunch of other less-funny jokes."
NOPO RESIDENT, VIA WWEEK. COM: "Had a visit from a friend who grew up in Portland but is now in L.A. She wanted to know how I felt now that the city was back to 1980s in vibe and appearance. I said I was sad but the Portlandia version wasn't working well either. We agreed that at least in the '80s we had Satyricon and our outlier vibe was true. Without that, Portland is just a gray city with lots of tents, trash and empty buildings."
IDLEBYTES, VIA REDDIT: "Ooof, this article is pretty bad.
"Demographics. Yes, we know Portland is very white. Everyone knows this, we've known this for decades. Oregon is very white. The state was founded as a white haven and was pretty damn racist all the way through the '90s. Still is pretty damn racist. How is this news?
"Taxes. Good lord, at least call it the marginal income tax rate. People in Seattle pay zero taxes, I gotta get there! Unless you're in the top 20% of earners in Seattle you pay the same or more of your income in taxes (sales, excise, property and income). They might as well have just called out how low our taxes are because we have 0% sales tax. Also, who cares if people making 400K (top 1%) actually have to pay taxes. Should we be like Washington and only make them pay 3% while the bottom 20% are paying 18% of their income in taxes?
" Why is tallest building in there? Like it changes yearly? Bestknown Wheeler, wtf? This is some click-bait nonsense the likes of which you'd see from Sinclair. The most interesting thing I found was Denver has the same beer taxes as Portland. Despite that, beer in Denver is significantly more expensive."
BRANDON J VOGELPOHL, VIA FACEBOOK: "Don't compare to other cities. We need to compare our city by how we were a year ago or even five years ago."
CORRECTIONS
Our most recent cover story ("How We Rate," WW, Dec. 21, 2022) incorrectly counted the number of Portland Thorns championships since 2013. It's three, not two. We also incorrectly described Seattle as having a higher rate of homelessness than Portland. It's slightly lower. WW regrets the errors.
LETTERS TO THE EDITOR must include the author's street address and phone number for verification. Letters must be 250 or fewer words. Submit to: PO Box 10770, Portland OR, 97296 Email: mzusman@wweek.com
BY MARTY SMITH @martysmithxxx
I recall protesting against the now-defunct Trojan nuclear plant in the 1980s. One question I don't recall anyone asking back then, however: Why did they want to build Trojan in the first place, given that our region already had (and still has) more hydropower than we can use? —Duke Nukem
I share your historical curiosity, Duke—there's just something about this time of year that makes one want to muse about topics from Portland's colorful past that can be researched without having to get anybody to return a call during the week between Christmas and New Year's.
I doubt that anyone under 50 reads this column (which not only doesn't come as video, but presumes your mastery of this tedious system of archaic glyphs in which it's encoded), but just in case someone missed it: Portland General Electric—PGE to its friends—began construction of Trojan Nuclear Power Plant near Rainier, Oregon, in 1970 (which, perhaps fittingly, is the same year the Ford Pinto was introduced). The plant came online in 1975 and was slated to operate until 2011. However, it was plagued from the start with equipment failures and bad press, and was finally shuttered for good in 1992.
Why would PGE take on such a fraught endeavor? Well, for starters, they'd first begun exploring the possibility of building a nuclear plant way back in the late 1940s. The mighty atom had just won WWII and was enjoying George W. Bush-right-after-9/11 levels of popularity, while the invention of hippies was still decades away. Nuclear power's downsides would become more apparent in the years to follow, but they don't appear to have penetrated PGE's C-suite in any significant way prior to the 1967 decision to build the plant.
But back to your question: Given that Northwest hydropower is abundant enough to make Oregon's electricity market the nation's third cheapest, why build a plant at all? Here's the thing: All that juicy hydropower is controlled by the Bonneville Power Administration, a public entity. PGE, the private utility, has to buy it from them wholesale and then retail it to us. If, as seemed possible at the time, BPA had decided to cut PGE off in favor of public utilities—perhaps when PGE's 20-year contract with BPA came up for renewal in 1973—PGE could have been in a world of hurt.
Trojan represented a hedge against such a possibility, as well as an opportunity to grow PGE as a company. Toss in a few million bucks' worth of federal "Atoms for Peace" emoluments to the industry and, congratulations, you've got yourself a nuclear plant. Have fun! (Just be careful not to run into it from behind, especially with a lit cigarette.)
Questions? Send them to dr.know@wweek.com. Dr. Know
Sat, Jan 21, 7:30 pm Sun, Jan 22, 2 pm orsymphony.org | 503-228-1353 arlene schnitzer concert hall Star Wars vs. Star Trek with the Oregon Symphony MKT-526_PrintAd_WW_StarTrekVsStarWars.indd 1 12/21/22 4:21 PM 4 Willamette Week JANUARY 4, 2023 wweek.com DIALOGUE
Offer ends 1/10/23. Restrictions apply. Not available in all areas. New Xfinity Internet residential customers only. Offer requires enrollment in both automatic payments and paperless billing with stored bank account. Without enrollment, the monthly service charge automatically increases by $10 (or $5 if enrolling with credit or debit card information). The discount will appear on your bill within 45 days of enrolling in automatic payments and paperless billing. If either automatic payment or paperless billing is subsequently canceled, the $10 monthly discount will be removed automatically. Limited to Connect Internet 75 Mbps. Equip., installation, taxes & fees extra, and subj. to change during and after promo. After 12 months, regular rates apply. Service limited to a single outlet. May not be combined with other offers. All devices must be returned when service ends. Xfinity Mobile requires residential post-pay Xfinity Internet. Line limitations may apply. Equip., intl. and roaming charges, taxes and fees, including reg. recovery fees, and other charges extra, and subj. to change. $25/line/mo. charge applies if Xfinity TV, Internet or Voice post-pay services not maintained. Pricing subject to change. In times of congestion, your data may be temporarily slower than other traffic. After 20 GB monthly data use, speeds reduced to a maximum of 1.5 Mbps download/750 Kbps upload. Data thresholds may vary. For Xfinity Mobile Broadband Disclosures visit: www.xfinity.com/mobile/policies/broadband-disclosures. $500 Prepaid Card: Offer ends 01/10/23. Limited to residential customers who are both a new Xfinity Internet and new Xfinity Mobile customers. Requires activation of 2 new Xfinity Mobile lines by 3/31/23 and transfer of phone numbers to each of the two lines from another
pursuant to a license from Visa®
Inc. This card can be used anywhere Visa debit cards are accepted. Prepaid Card mailed to Xfinity account holder within 16-18 weeks of activation of all required services and expires in 180 days. Limit one $500 prepaid card amount per customer/account. © 2022 Comcast. All rights reserved. NPA244240-0006 1-800-xfinity Have an even happier New Year with Xfinity Internet for just $19.99 a month for 12 months with a one-year contract. And when you add Xfinity Mobile, you can get the best price on 2 lines of Unlimited. Plus, for a limited time, get $500 back. xfinity.com/hello2023Visit a store today Drop everything. Get to the sale today. when you add 2 lines of Xfinity Mobile to Xfinity Internet. $500 back best price for 2 lines of Unlimited. Xfinity Internet with a 1-yr contract. Requires automatic payment and paperless billing with stored bank account. Equip., taxes, and fees extra, and subject to change. See details below. 99 $19 /mo for 12 mos Add Xfinity Mobile to get theFor a limited time, get Xfinity Internet required. Best price comparison based upon 2 Xfinity Unlimited Intro lines and lowest price for unlimited 5G plans of top 3 carriers. $500back when you add 2 lines of Xfinity Mobile to Xfinity Internet. Limited-time offer 144635_NPA244240-0006 W Hello 2023 ad 9.639x12.25 Willamette.indd 1 12/16/22 4:31 PM5 Willamette Week JANUARY 4, 2023 wweek.com
carrier within 30 days of line activation. Must maintain the new lines with an account in good standing for 90 days following line activation. Visa Prepaid Cards issued by Pathward, Member FDIC,
U.S.A.
PORTLAND RESTAURATEUR TERMINATES LEASE OF GHOST KITCHEN:
In December, WW wrote about two men with felony convictions running a "ghost kitchen" in the old Pok Pok building in Slabtown, from which they advertised over 75 distinct "virtual restaurants" on food delivery apps. Much of the food between the brands at Homage Industrial Kitchen is the same, according to owner John Wirtz, who spoke with WW in early December. Wirtz was convicted of raping a 14-year old girl in 2018. His chief financial officer is Seth Thayres, a former Salem cop convicted of stealing over $30,000 from businesses with an accomplice in 2019. On Jan. 2, WW reported that Wirtz had told employees the company would be filing for bankruptcy this week. And on Jan. 3, WW learned that building owner and local restaurateur Scott Dolich terminated Homage's lease and that the building would be available for rent in early February. Dolich declined to say when and why he terminated the lease. Meanwhile, five other people who worked at the kitchen have filed wage complaints with the Oregon Bureau of Labor & Industries since WW 's Dec. 15 story. That makes for a total of 15 complaints in 18 months.
FAGAN WILL FINE OREGON DEMOCRATS FOR FTX DONATION:
More than a month after WW 's initial inquiry, the Democratic Party of Oregon still won't say what it plans to do with a $500,000 contribution made in the name of Nishad Singh, former director of engineering at FTX, the now-bankrupt cryptocurrency exchange run by Sam Bankman-Fried. Among other charges, the U.S. Department of Justice says Bankman-Fried made millions of dollars in donations in other people's names using cash from customers' accounts at FTX. Until recently, the DPO had enough money in its account to return the contribution. Now, the account shows $333,000, according to state records. Oregon Secretary of State Shemia Fagan opened an investigation into the contribution in November, requesting information. The DPO responded Dec. 20, and Fagan's office is reviewing the response, spokesman Ben Morris says. Fagan plans to fine the state party for amending information about the Oct. 4 contribution after the deadline, which was seven days later, Morris says. The DPO waited until Oct. 31 to report that the money came from Singh and not from a Las Vegas cryptocurrency company called Prime Trust. If the DOJ is correct, the contribution may have in fact come from Bankman-Fried, who is under house arrest.
include
Commissioner Mingus Mapps' takeover the Portland Bureau of Transportation from outgoing Commissioner Jo Ann Hardesty. That bureau is grappling with public safety—2022 saw a record number of traffic fatalities. Gonzalez will oversee Portland Fire & Rescue. The firefighter's union endorsed Gonzalez in the general election. In perhaps the biggest change, Commissioner Carmen Rubio will take over the Portland Housing Bureau from Commissioner Dan Ryan, while Ryan takes Portland Parks & Recreation from Rubio. The Housing Bureau is tasked with building affordable housing. And critically, the bureau has spent the $258 million housing bond voters approved in 2016. That means a primary funding stream for building new units is approaching its sunset. Rubio says she's happy with her new portfolio. "I'm grateful the mayor has entrusted me with the responsibility to oversee the city's community and economic development bureaus, especially during this challenging time for our city," she says. "Portlanders have said loud and clear that addressing the housing crisis is a priority." Ryan says he's "excited" about his new assignments: "I am also grateful for the opportunity to continue leading the Safe Rest Villages program through 2023."
CLIMATE CHANGE FELT IN PORTLAND WEATH -
ER EXTREMES: Portland weather was plenty weird last year. The anomalies started in early April, when almost 2 inches of snow fell at Portland International Airport, marking the latest spring accumulation of snow ever recorded, according to National Weather Service meteorologist Tyler Kranz. Abundant rain made the month of May the wettest one since 1941. July was the fourth warmest on record, and August was both the warmest and driest ever at PDX. Heat records fell again for September and October, when the Nakia Creek Fire exploded in Southern Washington, cloaking Portland in scary late-season smoke. Eight weeks later, December brought a wind-driven cold snap that felled trees and iced streets. "It was a roller coaster," Kranz says. Meteorologists are loath to attribute any single weather event to climate change, and Kranz is no different. The broader trends are clear, though, he says. It's getting hotter and drier. Warm air holds more moisture, too, so when it does rain, it tends to pour. Even December's arctic blast might have something to do with a hotter world. The Arctic is warming faster than anywhere else, and the shift is setting up patterns that can allow frigid air to break out of northern latitudes and barrel southward with greater frequency, according to a 2021 research paper in Science
RUBIO TAKES OVER HOUSING BUREAU: Portland Mayor Ted Wheeler decided to shake up oversight of the city's bureaus this week after the swearing-in of the newest city commissioner, Rene Gonzalez. Wheeler said in November
that he would be shuffling bureau assignments in an effort to streamline "service areas" as the city transitions to a new form of government in the next two years. Key bureau moves
CITY COMMISSIONER CARMEN RUBIO
ALBERTA ROSE THEATRE ••••••••• •••• albertarosetheatre.com 3000 NE Alberta • 503.764.4131 ••••• ••••••••••••• 2/17 • DAVID WILCOX W/ JEAN ROHE 2/19 • NATIONAL GUITAR - THE MUSIC OF PAUL SIMON WITH JENNER FOX BAND 2/21 • AN EVENING WITH LÚNASA UPCOMING SHOWS JAN 7 DEB TALAN (of The Weepies) Oregon Symphony presents with Vijay Iver JAN 11 JAN 12 OPEN MUSIC THE COLIN TRIO RED BIRD DARK SIDE a piece for assorted lunatics aerial dance+live music LOVE GIGANTIC performs Pink Floyd's Dark Side of the Moon JAN 20 FEB 2 JAN 21 music release party JAN 14 CANDLELIGHT Vivaldi's Four Seasons + more a tribute to Taylor Swift JAN 13 12 13 JAN 26 with Vanessa Veselka CONSIDER THIS MATT ANDERSEN + MARIEL BUCKLEY FEB 3 erotica edition the world's sexiest literary salon FEB 4 benefit show 34th FEB 15 JOHN MCLAUGHLIN Indiana anniversary tour FEB 13 FEB 14 VALENTINE ROSE CITY CIRCUS + TRASHCAN JOE a night of circus, music, + love 6 Willamette Week JANUARY 4, 2023 wweek.com
JOHN RUDOFF