We've hit the time of year where daylight lasts longer. Birds wake us up in the mornings. Construction crews finally fill potholes. And employees everywhere grow restless. You can easily give into the urge to slack off. When that's not an option, you need to find ways to combat spring fever. Below we offer some ways to power through and plan some play time to make the most of the season.
Spring Fever or Burnout? - Before you dive into these tips for combatting spring fever, make sure you're not actually dealing with burnout. Sometimes burnout can sneak in and disguise itself as other things.
Now, real talk, a lot of us have been burnt out since pandemic began. Prolonged stress, emotional exhaustion, burning the candle at both ends sound familiar? Loss of work satisfaction, feeling uninvested, and irritability all point to problems beyond an itch to get outdoors. Experts say these all point to burnout
If you or your team experience burnout, intervene and get everyone back up to snuff. Exercise, social outings, massages, or a good nap all help ease stress and rekindle that former work ethic.
Bring the Outside In - As the sun finally shines in southwestern Pennsylvania, you can easily feel cooped up in an office or shop. Getting out in the fresh air during breaks can do wonders for motivation. A short stroll or even just sitting on a bench outside for a few minutes can make a huge difference.
And if your workplace has windows that open let that fresh air inside! (Note: please ask other colleagues first if they have seasonal allergies or other concerns for letting the outside in.)
You can also try bringing a plant to your desk. Tons of plants thrive in office and shop environments year round.
While you rearrange your workspace to make room for your new ficus, consider cleaning out your desk. Clutter causes stress, and who needs more of that? So use this opportunity to tidy up.
Work Outside Whenever Possible - Feel like a kid at the end of the school year staring out the classroom windows, daydreaming of playing outside? Why not take your work outside? Even if you can't do your job from a laptop in a park, you can find other ways to get outside.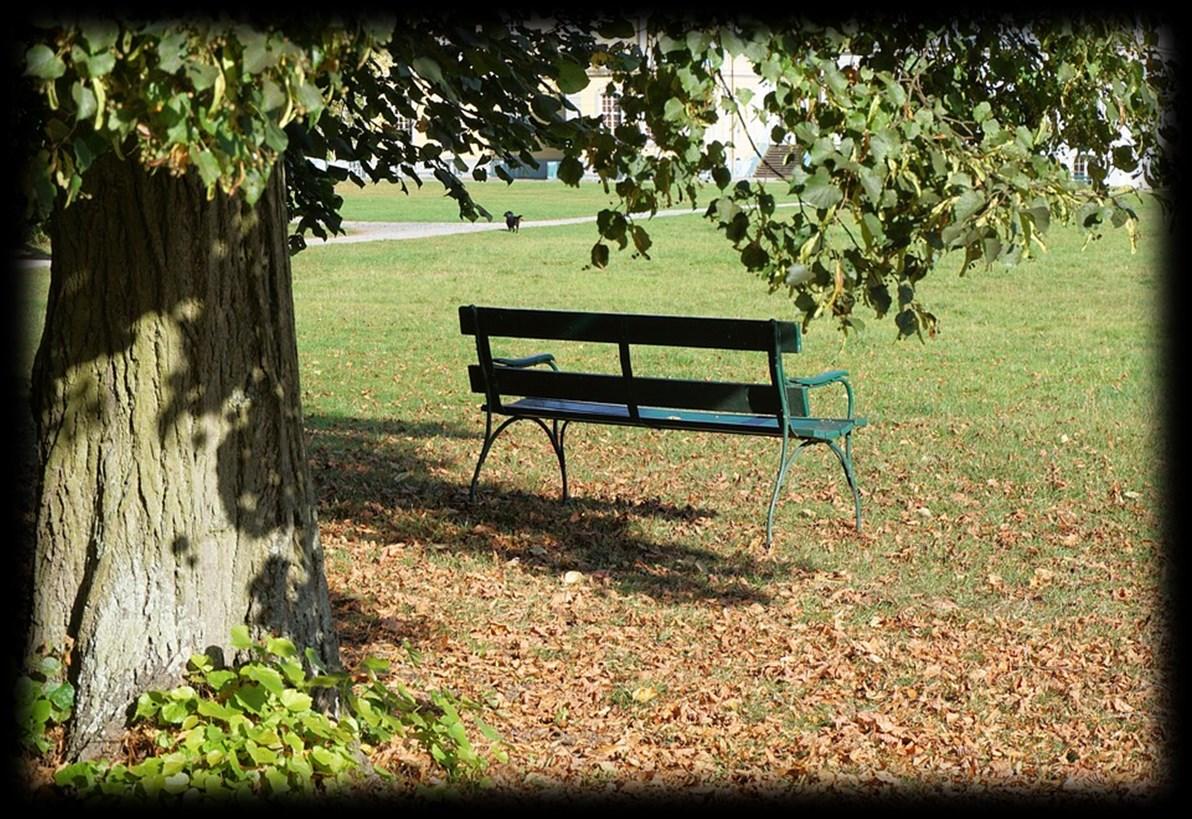 For example, conference rooms don't need to hog up every meeting. Why not take your team outside for a breath of fresh air while you talk about your quarterly goals? Or hold daily stand-ups in the parking lot instead of the shop floor. If you've got a social activity planned for your team, consider outdoor venues for that as well.
The change of scenery and occasional breeze can work wonders for productivity, but more importantly, your mood. If you're lucky, you may even get a chance to see wildlife carrying on with their wild workdays, too.
If you're really lucky, a friendly doggo may even bring his owner by and stop to say hello. Double bonus: petting a dog lowers your levels of cortisol (the stress hormones). So, with owner permission of course, give that good boi some love.
Shift Working Hours - In general, countless studies have shown the benefits of flexible work hours throughout the year. If possible, consider shifting your hours as the weather warms up and allow your team to do the same. Even moving the workday up 30 minutes can allow for more outdoor activities after work.
Many workplaces routinely allow outdoor workers to begin earlier, keeping them out of the hottest part of the day anyway. Shifting working hours to before the day gets too nice or building in longer daytime breaks can help.
Plan morning, lunch, and afternoon stretch breaks and invite others to join you. We know movement brings clear focus, and we know breaks do not decrease productivity. You can enjoy these breaks guiltlessly. Give in to Spring Fever and Take a Break - If after these suggestions you still can't bring down that spring fever, allow yourself to cash it in. Every spring try to allot yourself one (okay, maybe two) hooky day. Go fishing, take a weekday hike, or just sit outside and feel the sun. Sometimes this is the best cure for spring fever.
Like any treat-your-self indulgent pleasure, squeeze every ounce of joy out of your truancy. You can expect to come back to work feeling refreshed. If possible, give your team and a get out of jail free card to give into their own spring fevers.
So stop, smell the roses, and then get back to work.
WESTMORELAND COUNTY CHAMBER OF COMMERCE
May2023(Edition –5) CHAMBERCONNECT
Author/ Westmoreland County Chamber Consultant– Noele Creamer
Child Care is Critical to Supporting the Commonwealth's Labor Force and Employers.
Any working family will tell you that balancing work and parenting is challenging in the best of times. With most young children in Pennsylvania having all available parents in the workforce, child care is critical to supporting the Commonwealth's labor force and employers. When parents don't have the child care they need, it diminishes their work commitments, performance, and opportunities – costing Pennsylvania's economy billions of dollars each year.
This impact is the focus of new study from the nonprofit ReadyNation and the Pennsylvania Early Learning Investment Commission. According to the study, gaps in Pennsylvania's child care system are costing families, employers and taxpayers about $6.65 billion annually in lost earnings, productivity, and tax revenue.
These effects are detailed in an economic analysis based on a survey of Pennsylvania working parents with children under the age of five. Survey results showed the various ways in which working parents are struggling with gaps in the child care system. For example: 60 percent of parents surveyed reported being late for work, leaving work early or missing full days of work due to child care problems and nearly half reported being distracted at work. About one-third of parents reported that they changed their work schedule from full-time to part-time due to problems with child care. More dramatically, 27 percent of working parents said they had to quit their job and 18 percent have even been fired due to child care struggles.
Comparing these results to similar studies conducted in 2018, we see that parents are now facing more negative impacts due to child care gaps. Parents reported that child care problems had caused them to be demoted six times more often in 2022 than in 2018. Child care availability issues caused parents to have pay or hours reduced three times as often. Turning down a new job offer, missing a full day of work, quitting a job, being reprimanded by a supervisor, and being late for work were all ten or more percentage points higher in 2022 than in 2018. As a result, the economic impact of parents contending with a wider array of problems with child care has almost doubled from $3.5 billion in 2018 to $6.65 billion today.
These results underscore the long-standing difficulties that working families have with finding and affording high-quality child care throughout the state. This is understandable given that nearly 60 percent of residents live in a "child care desert," an area where there are over three times as many children as licensed child care slots. Additionally, the average cost of infant/toddler care is almost that of public college tuition while less than half of Pennsylvania's child care capacity is considered high quality.
These problems associated with the child care system are stemming from a historic staffing shortage within the sector driven by low wages. According to a new report from Start Strong PA, the average child care teacher in Pennsylvania earns $12.43 per hour or less than $25,844 per year. The report also showed that approximately 21% of staff rely on SNAP benefits and 21% are insured by Medicaid. This was the case even though most child care teachers surveyed have a college education.
This wage crisis is closing child care classrooms and increasing waitlists for working families. A February 2023 survey of more than 1,000 Pennsylvania child care providers showed that more than 35,500 children currently sit on wait lists at these locations because of more than 1,500 open staff positions.
Child care providers have been vocal about the fact that they can't just raise teacher wages because families are already struggling to afford care. They are also hard pressed to compete in this labor market with many sectors offering $20+ per hour for largely unskilled positions. Additionally, providers are contending with rising rents, utilities and food costs.
These realities are particularly challenging for providers participating in the state's Child Care Works subsidized program for lowincome working families. Historically, these subsidies have not kept pace with the actual cost of providing child care and, despite recent increases, have not adequately kept pace with high rates of inflation.
All of this speaks to the need for the Commonwealth to take direct action to help child care providers recruit and retain qualified educators. Direct investment is needed to boost wages for child care teachers that better reflects the work, experience, and professional degree achievement of these teachers.
Our child care sector is the "workforce behind the workforce." Teacher shortages, closed classrooms and waitlists will only continue to harm Pennsylvania's working families and employers, which will cost us billions of dollars annually. We can no longer ignore investing in our commonwealth's child care infrastructure.
Imagine a way to save families in need over a million dollars in needed childcare related products!
That is exactly what our non-profit of the month did in 2022 when they saved local families $1,057,548 in diapers, formula, period products, and incontinence items.
The Western Pennsylvania Diaper Bank began in 2012 when Reverend Phillip and Mrs. Cathy Battle were serving their church and asked what was most needed by the congregation. Their response was simply, "diapers." At this moment they realized the need in our community and set out with the goal to raise awareness about the diaper crisis, distribute products to the community, and to work with other non-profits and organizations to support their mission.
Cathy Battle, Co-founder and Executive Director, leads the mission, along with her amazing staff to affiliate with 53 partner agencies in Fayette, Somerset, Washington, and Westmoreland Counties. Here, residents in need can request the essential products they require. Last year alone, two million diapers were supplied to over 12,000 families. This was done with the support of 345 individual donors, foundation and corporate support.
Companies and individuals can help in a handful of ways, including delivering needed products at drop off locations across the county, hosting a diaper drive at one's business, ordering off the Amazon Wish List, or attending one of the organizations fundraising events, including the upcoming BINGO for Babies. This enjoyable event will be held on Saturday, May 13th at the Youngwood Fire Hall.
The Western Pennsylvania Diaper Bank has joined us as a new member this past March. We are thrilled to have them as part of our chamber family.
Items Needed:
• Diapers (Sizes 4-6 are the most needed)
• Pull Ups (all sizes)
• Wipes
• Tampons
• Liners
• Pads
• Depends (adult large and XL)
wpadiaperbank.org
Non-Profit of the Month
Mt. Pleasant Location 605 N. Church Street Mt. Pleasant, PA 15666 724.691.3031