THE
Express
OUR WESTCARE STORIES FROM AROUND THE WORLD
WestCare Family,
As summer vacation ends and kids all over head back to school, I am proud of the prevention education and support that WestCare has provided to our youth and their families over the last few months. From summer camps to ice cream socials and back-to-school supply drives, we have fostered relationships, maintained friendships, and encouraged partnerships within our communities.
Cultivating a sense of equity among those we serve is so important, and you have done an excellent job of that this summer. We collaborated in a gas giveaway for one of the most disadvantaged neighborhoods in Milwaukee, we handed out tennis shoes to underprivileged youth in Texas, and we held an uplifting social event for the children in the Pacific Islands who were still recovering from the devastation of Super Typhoon Mawar.
Ultimately, what sets WestCare apart is you and your willingness to serve your communities. You are there to serve your fellow man in their time of need and have a great capacity for compassion in the face of addiction, poverty, and adversity.
These qualities have the power to bring about transformation in society on a grand scale. This month, we celebrate Women's Equality Day: a day that recognizes the adoption of the 19th Amendment over 50 years ago. In honor of this occasion, I invite you to read some poignant thoughts from our Chief Administrative Officer, Savannah Jones. Her insight is valuable and inspiring.
To all of you who make a positive impact here at WestCare, thank you for fostering goodwill, inspiring change, and Uplifting the Human Spirit. We are so grateful that you have chosen to be a part of the WestCare family. Stay safe and stay well,
This month, on August 26th, we celebrate Women's Equality Day, which honors the hard-won right women achieved with the passing of the 19th Amendment in 1920. First designated by Congress in 1973, Women's Equality Day has evolved to represent more than just women attaining the right to vote. It's now a day to celebrate the progress women have made over the years, to emphasize gender equity, and to protect women's rights. It's crucial to recognize that while the 19th Amendment enabled millions of women nationwide to participate in our elections, many women of color were not granted these rights until the Voting Rights Act was passed 45 years later. Women's Equality Day celebrates the strength and resilience of women worldwide.
We honor the trailblazers who championed social justice and freedom, as well as today's activists striving to pave a brighter path for our daughters.
I am proud, as a woman, daughter, and mother, to serve on the leadership team of an organization that not only values equality but also empowers women and champions a culture of inclusivity for everyone. On Women's Equality Day, August 26, I urge members of our WestCare Family to celebrate the women in their lives in recognition of their profound depth and courage. Regardless of gender, let Women's Equality Day remind you to use your voice by voting in both local and national elections, or by taking the step to register to vote!
Savannah Jones Chief Administrative Officer
A U G U S T 2 0 2 3 I S S U E 3 9
Dick
Steinberg
Welcome from Dick Steinberg President
Sharing Our Mission and Creating New Connections
By Emily Selby, Counselor
Going back to school should be an exciting adventure for children, and WestCare Arizona is happy to help supply local youth with classroom essentials. We'd like to send a big thank you to Franky at Veterans United for helping to ensure our local kids get what they need to begin school! Veterans United, a nonprofit service organization serving the Mohave County area, works to ensure our Veterans and their families have their needs met when it comes to housing, nutrition, and medical care. WestCare is proud to partner with organizations like Veterans United, as we can all play a role in Uplifting the Human Spirit!
WestCare Arizona
@westcareaz
Drag Queen BINGO Returns in Support of The Fresno AIDS Walk!
By Michael Mygind, Director of Marketing – CA & NV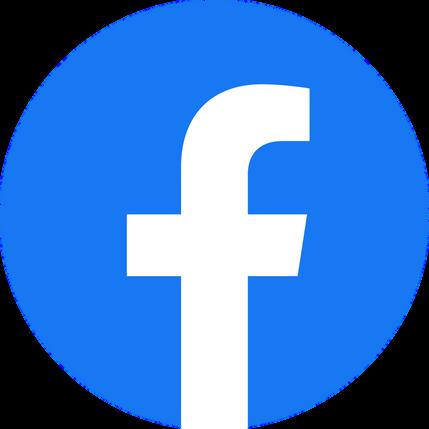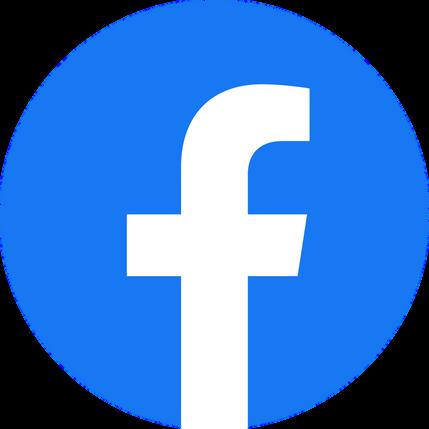 A long-time lead-up event to our annual Fresno AIDS Walk, Drag Queen BINGO returned earlier this month to once again raise funds on behalf of the event and its cause, The Living Room The night of BINGO and fun was held with an enthusiastic club full of supporters at Splash Fresno. At the end of the night, over $1,900 was raised in support of the walk. In addition to games of BINGO, live drag performances featured Ego Dahling and Rosio De La Rosa as well as longtime supporter of The Living Room and emcee for the night, Mizz Stolengoodz. On behalf of our staff and those that we proudly serve, we'd like to send our most heartfelt thanks to everyone who helped make this year's Drag Queen BINGO a success. From the talented queens that performed to our amazing emcee, everyone that attended to show their support, anyone who helped put the event together, and the wonderful staff at Splash - thank you so much for helping make this event so special. For more information on this year's Fresno AIDS Walk to be held on Saturday, October 14 at Woodward Park's Parkview Shelter and to register, donate, or volunteer, please visit www.fresnoaidswalk.org
WestCare California
@westcarecalifornia @WestCareCA
Up 2
Double the Campers, Double the Fun!
By Kendra Abraham, Camp Director - Camp Mariposa, Florida Gulf Coast
Camp Mariposa continues to have an amazing year. We have had four camps thus far and are looking forward to two more. Amidst having fun and engaging camps, our outreach efforts have also led to amazing growth. We have doubled the number of campers this year.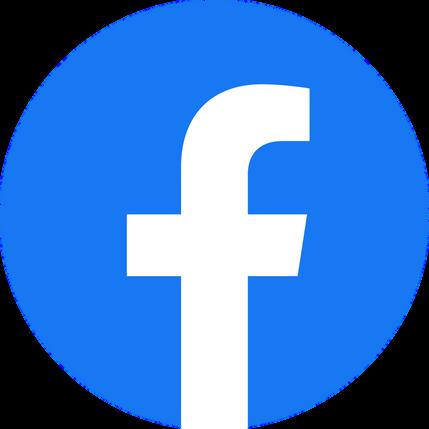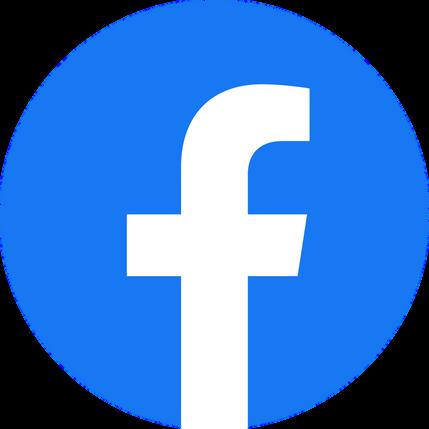 We also strive to provide stimulating activities during our camps and fun events. This year, the campers have had the chance to climb on the challenge course, catch and observe sea life in the seagrass beds, make slime, and go swimming. Our campers and their families enjoyed a back-to-school pool party. Everyone came together for a poolside cookout and was sent home with bookbags and essential school supplies. This was a wonderful way to cap off our great summer together as well as to help prepare the families for the upcoming school year.
In addition to the exciting recreational activities, our campers have also learned coping and life skills to help them cultivate success. They engaged in lessons and discussions about the effects of alcohol and nicotine, conflict resolution, how to identify and manage bullying situations, and many other valuable topics.
Ending the year on a high note is invigorating and we eagerly anticipate our upcoming shared events. Among these, our upcoming family-fun activity is a skating session at Astro Skate. These gatherings provide families a chance to bond, enjoy themselves, and forge connections.
WestCare GulfCoast - Florida @WestCareGCFL
The GCC Attends National Night Out in Full Force
By Tammy Hansen, CPS - Prevention Coordinator
National Night Out began in 1984 simply with neighbors turning on their porch lights and sitting in front of their homes to protect their communities. It has grown into various types of events held across the U.S. on the first Tuesday of each August. The purpose is to increase awareness about police programs such as drug prevention, neighborhood watch, and other anti-crime efforts.
In one night, Guidance/Care Center (GCC) was able to educate hundreds of residents and families on the services we offer and have provided for over 50 years. The Florida Keys events were held in our local parks and sponsored by the Monroe County Sheriff's office Over 60 community partners had tables with handouts and giveaways. In addition to learning about their services, attendees enjoyed live music, free burgers, and hot dogs. Local police, fire rescue, coast guard, and wildlife officers were in full force with their vehicles and equipment, including local baby crocodiles, snakes, and K-9 officers for attendees to see.
As part of the event, the GCC's Community Action Team (C.A.T.) and Mobile Response Team (MRT) staff worked together to cover four locations throughout Monroe County and hold presentations regarding underage drinking during National Night Out. This included an alcohol myth or fact spin-the-wheel game designed to raise awareness and discussions about the high rate of underage drinking and what actions we could take within the family and our community to protect our youth. Meanwhile, our MRT was building suicide and mental health awareness by showcasing their 24/7 services and ability to respond in the field when and where they are most needed. GCC values the partnership shared with local law enforcement, community partners, and stakeholders.
WESTCARE.COM 3 Express THE
Guidance/Care Center by WestCare
The Village South Attends Christmas
in July
By Maritza Rosa, Administrative Services Coordinator
Residents from The South Florida Center for Women and Children at The Village South attended Christmas in July for the 3rd year in a row, presented by the Kiwanis Club of Central Broward Florida's 23rd and 25th Districts, as well as Child Net were involved as community partners. This is the first year since the pandemic that the event was held in-person, and it took place at the FLA Live Arena in Sunrise, FL. Behavioral health technicians, peer support specialists, and our clinical staff accompanied the ladies as they excitedly ventured out of our facility. A big shout out to the Broward County School Transportation System, who provided us with shuttle service back and forth from the event for both individuals served and staff.
Upon arriving at the arena, guests were greeted by cosplayers dressed as characters from Star Wars. They enjoyed food, games, and karaoke and the ladies of the Village South were excited to participate. While our residents were not expecting to receive anything for themselves or their children, they were provided with bags that included essential items such as undergarments, shoes, clothing, and toiletries such as lotion, deodorant, and body wash. Along with these gifts, they got a chance to enjoy themselves and their surroundings. Licensed Mental Health Counselor and Residential Services Director, Chawntelle Morman-Shanks, said, "The opportunity for the women to make a special connection with the community is much appreciated." The Village South is incredibly grateful for this wonderful opportunity, as it allowed the women to feel the love and enjoy themselves.
The Village South, Inc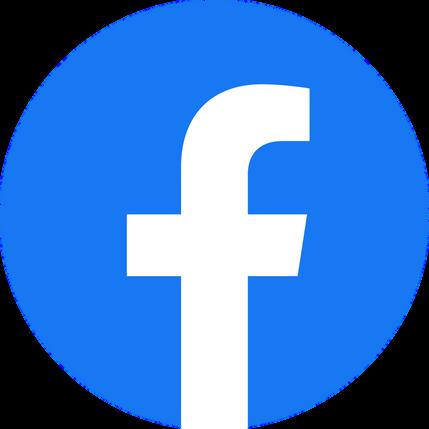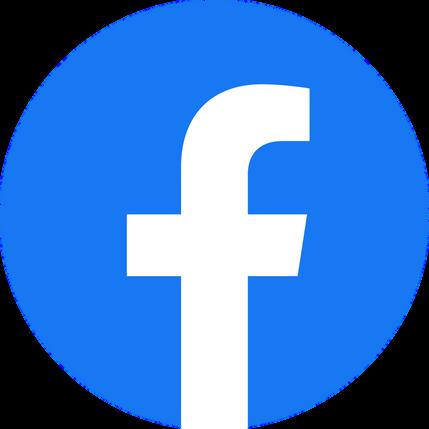 Dunbar Popsicle Youth Bash: Building Futures, Fostering Unity, and Having Fun!
By Eldredge Washington, Community Service Coordinator
WestCare Georgia's Youth Department joined the Dunbar Neighborhood Center to host the inaugural Dunbar Popsicle Youth Bash. This event offered entertaining, enriching experiences in a safe environment for the youth in our community Our team did a fantastic job organizing fun games and engaging lessons. Everyone in attendance enjoyed an icy treat on this sizzling summer day We were happy to welcome over 50 children, who are already counting the days until next year's event. We take immense pride in our budding partnership with the Dunbar Neighborhood Center and are looking forward to holding more exciting events together.
Throughout the event, the children in attendance learned about the dangers of drug use and discovered the strength of standing together as a community. We are proud to have made a positive impact on the youth in our neighborhood and can hardly wait for next year's Dunbar Popsicle Youth Bash.
WestCare Georgia @westcarega
Uplifting the Human Spirit 4
WestCare Illinois Makes a Positive Impact in July
By Melissa Valentine M.Ed., CADC, Area Director-South
On July 20, WestCare staff Sharon McDaniels and Carlos Rodriguez participated in the Southside Heroin/Opioid Taskforce Outreach Prevention Event in Chicago with many other service providers. We conducted training on fentanyl test strips and the use of Narcan.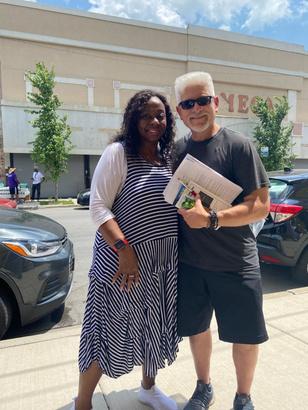 Also in July, we were pleased to congratulate the first graduating class of the DuQuoin Incarceration Impact Program (IIP) A small graduation ceremony for the participants was held and all our WestCare staff were able to attend. It was a great joy to be able to witness and be a part of their big day and we wish them the best of luck in their future endeavors.
Vet Together Provides Support for Iowa Veterans
By Darrell Mayo, SSVF Veteran Advocate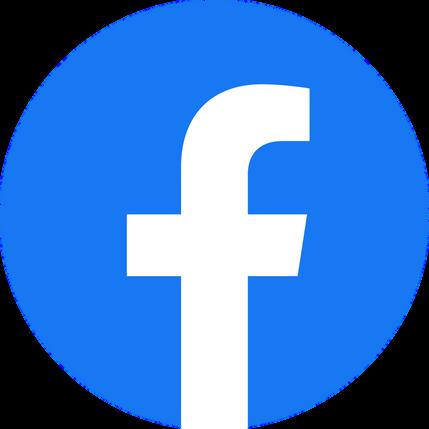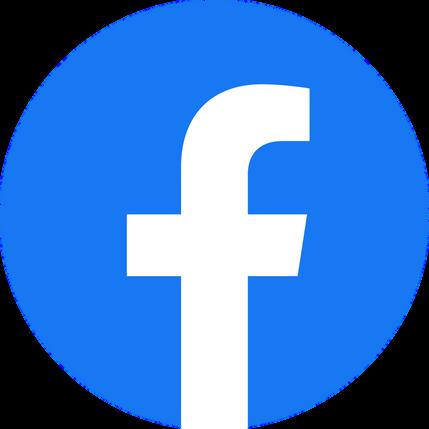 IowaWorks and HOMEBASE Iowa held the annual Vet Together event to show appreciation for our nation's Veterans by providing valuable services and resources. The event aimed to connect Veterans with resources that can help them find employment, access healthcare, and navigate various aspects of post-military living by means of a job fair, educational workshops, a health and wellness expo, legal assistance clinics, and time to make connections in their community. In attendance were local Veteran Service Officers, the Sioux Falls VA Medical Center, the Vet Center, military recruiters, Quilts of Valor, Military ONE Source, and other services to help our nation's Veterans. Our Family Alliance for Veterans of America (FAVA)/WestCare Iowa team presented our services, particularly the Supportive Services for Veteran Families (SSVF) program.
The sky roared to life as a local U.S. Army National Guard unit swooped in with an exhilarating airshow, punctuated by the dramatic landing of a U.S. Army helicopter, where people in attendance were allowed to take pictures. Lunch for the attendees was provided and concluded with a presentation by guest speaker Shane Schreck, a former U.S. Army Delta Force member. Schrek praised events like Vet Together, saying that they support rural Veterans who might not know about the benefits available to them due to their remote locations and address the challenges they face. Events like this help to empower Veterans through knowledge - enabling them to confidently navigate their post-service lives and pursue new opportunities.
WESTCARE.COM 5 Express THE
WestCare Illinois
FAVA (Family Alliance for Veterans of America)
Spotlight: Justin Kerr, CADC
Program Director, RCORP Implementation II
By Kelly Carlisle, Data Coordinator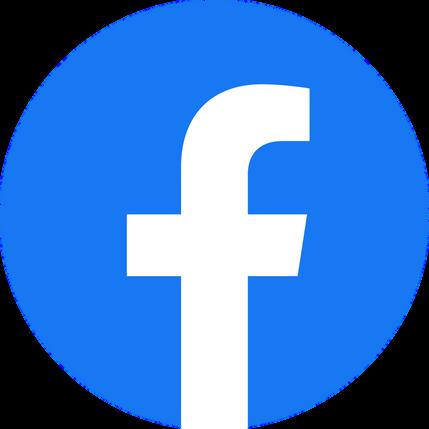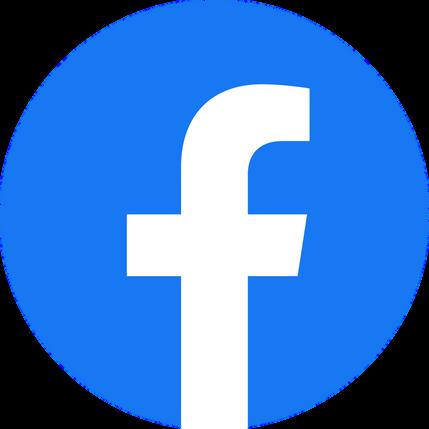 I am thrilled to shine a spotlight on one of our outstanding employees and the exceptional program he has spearheaded. His dedication, creativity, and passion have been instrumental in bringing about positive changes in our organization. Allow me to introduce Justin Kerr, CADC, Program Director for RCORP Implementation II He has been an integral part of our team for two years and WestCare for five years. Throughout his tenure, he has consistently demonstrated a strong work ethic, innovative thinking, and a commitment to excellence. His contributions have not gone unnoticed by his colleagues and supervisors.
The program that Justin has developed under the RCORP, Implementation III grant is nothing short of extraordinary. Thanks to his tireless efforts, the program has achieved remarkable success, impacting clients and our community in a way that has made an indelible mark. Beyond the tangible results, Justin has cultivated a culture of collaboration and enthusiasm within his team. His approachable nature and willingness to mentor others have inspired his colleagues to reach new heights and develop their skills.
I believe it's crucial to acknowledge and appreciate the efforts of our employees, and Justin exemplifies the dedication and talent we value at WestCare. It is my pleasure to recognize him for his invaluable contributions to our success.
Movie Night Under the Stars in the Mountains
By Brody Santini, BA CADC-I, Clinical Manager
On July 28, Harris Springs Ranch (HSR) hosted a movie night under the stars for the men in our residential program. Throughout the week leading up to the event, the men could complete extra chores to obtain "WestCare bucks" to exchange for various snacks during the movie night. HSR staff had freshly popped popcorn, candy, soda, and ice cream available for our clients to exchange with their WestCare bucks! The night was filled with joy and laughter as the men came together to enjoy some of the simple pleasures of sobriety.
A very special thanks to our Director of Residential Services, Irma Magrdichian; our Transitional and VA Programs Coordinator, Rhonda Davisson-Rhames; and our Vice President, Leo Magrdichian, for helping set up the event, running the concession stand, and setting up the projector and screen. This event wouldn't have been possible without them and all their hard work!
""I loved it. It was a great movie and everyone got along. It couldn't have been any better."
"I enjoyed the experience. It was fun to get the WestCare bucks and it was great for morale."
"I really enjoyed it because it was a change from the norm. There was great comradery at the camp - both leading up to the event and after. The candy was great as well."
"It was a very enjoyable time. It was great to see everyone come together."
@westcarenevada
Uplifting the Human Spirit 6
WestCare Kentucky WestCare Nevada
@westcarenevada
CenterPoint Energy Presents Check to WestCare Ohio
By Jan Lepore-Jentleson, Executive Director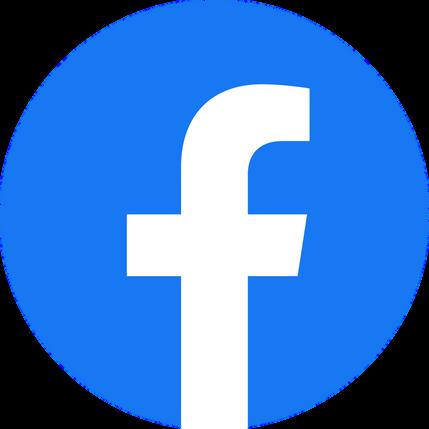 On July 28, Frank Surico, Board Chair of WestCare Ohio, accepted a $100,000 grant on behalf of East End Community Services presented by Walter Hibner, the Director of External Affairs for Ohio CenterPoint Energy This funding will support the renovation and expansion of East End's buildings on Xenia Ave in Dayton. This brings CenterPoint Energy's overall investment in this transformational project to $150,000.
East End will renovate to expand their current headquarters building by adding a second floor with approximately 5,770 more square feet and a onestory addition with 2,000 square feet. A renovation of two other adjacent buildings owned by East End at 614 and 700 Xenia Ave. will add about 4,500 square feet (about the size of a basketball court) of improved workspace, bringing the total to just over 22,000 square feet.
The East End capital campaign goal is approximately $5.9M, of which $5.2M has been raised. This expansion will allow East End the opportunity to bring in new partners including Family Services of Dayton, Miami Valley Community Action Partnership and others whose services will benefit the entire neighborhood. The renovated buildings will also include a new training room to conduct essential workforce training. WestCare Ohio has already begun some renovations of the East End properties at 614 and 700 Xenia Ave.
Once completed, the East End Whole Family Service Hub will be a shining example of what can be accomplished when the entire community comes together to address the cycle of generational poverty to bring hope and prosperity to the east side of Dayton.
We are incredibly grateful to CenterPoint Energy and to all the other generous funders who have contributed to this project. Thank you so much!
WESTCARE.COM 7 Express THE
East End Community Services @eastendcommunityservices
Congratulations to Our VETCare Transitional Housing Clients
By Chanel Harris, HVRP Case Manager
Within the last month, three of our VETcare clients from our Transitional Housing Program have successfully moved into their own apartments. as been a super busy but rewarding time to be a part of this journey with the Veterans. All of this could not have been possible without the collaboration from the Easterseals Oregon's SSVF (Supportive Services for Veteran Families) program, Mark Buchholz with Honoring Heroes, and the Salem Elks Lodge
From subsidized housing to completely furnishing the Veteran's apartments all the way down to the simple thing such as laundry soap, vacuum cleaners, fans, laundry baskets, etc., I am blessed to have these amazing veterans on my Critical Time Intervention (CTI) caseload and help them maintain their housing for the next six months. I have built a trusting relationship with these Veterans, and it is extremely gratifying to a part of their success with independent living and to watch them grow in so many ways.
Ready, Set, Summer 2023!
By Mia Madlambayan, Lead Epidemiologist/Research Assistant
As our island continues to recover after the destruction of Super Typhoon Mawar, WestCare Pacific Islands' youth enrichment programs, I Lina'laHu, Maolek Na Lina'la, and Thrive Coalition, came together to host their annual summer camp. The event was a welcome change of pace for both the community and staff.
At no cost to participants, the youth enjoyed pro-social activities while learning about healthy relationships, the dangers and downfalls of substance use, mental health and wellbeing, and how to avoid risky behaviors. Mentors from our partner organization, Mane'lu, came to host additional activities for the youth, and provide information about their mentorship program. Our sister program, Malak Na Ha'ani (MNH) also known as Bright Futures, came to give a timely, in-depth presentation on youth mental health. The MNH team shared coping strategies to assist our youth participants with recovery and management of any trauma incurred from our recent natural disaster and other hardships.
The summer camp ended with families sharing about their positive experience, leaving our team's hearts full. We were able to provide a space of relief, even if for a brief amount of time, for the youth participating in our camp. These seemingly routine and simple activities, like hosting our youth camps in the summer, are some of the small ways we are helping to return the sunshine back into our community after the storm.
WestCare Pacific Islands @westcare.pi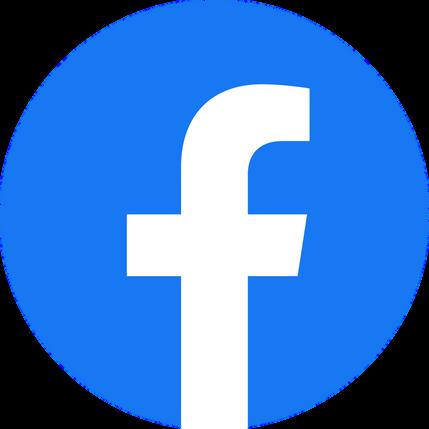 Uplifting the Human Spirit 8
@_vetcareoregon_ @vetcareoregon
Fighting Opioids
By Yolanda Gonzalez, HR Support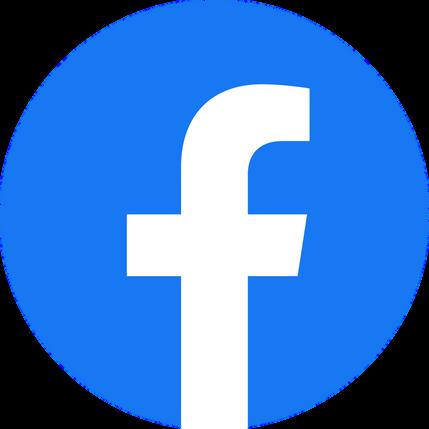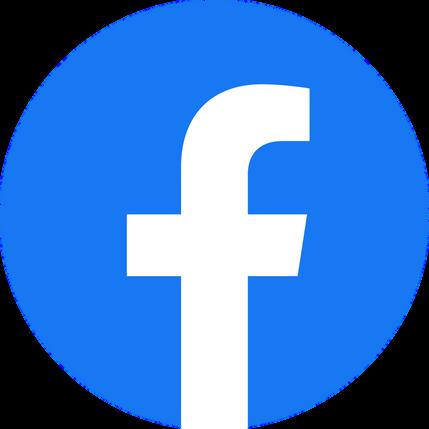 The Puerto Rico Department of Health granted Guara Bi funds to run a shortterm project, Proyecto Overdose Data to Action (OD2A) Our staff, led by Mrs. Johanie Hernández successfully referred 50 active opioid users to treatment. Through outreach, data collection, and education prevention, our amazing staff developed protocols that help us to address the opioid crisis in our community.
Guara Bi
Continuous Education
By Belinda Morales, Administrative Assistant
On July 14, staff from our reentry program here at Guara Bi-Caribe attended a workshop on the Law for the Elimination of Violations in Pressure, a federal legislation known as PERA In addition to the workshop, Guara Bi gave a presentation about our services. PERA tackles sexual violence within correctional facilities by establishing that participating in sexual assault in jails or prisons constitutes a breach of the Eighth Amendment of the U.S. Constitution, which prohibits excessive or cruel punishment.
A Summer to Remember for Disadvantaged Youth in Texas
By Alisa Garza, Administrative Assistant
Over the summer, WestCare Texas held the Summer Extravaganza Youth Development Camp offered free of charge to economically disadvantaged families during the months that their children are out of school. As part of the camp, our team provided educational field trips, life skills training, creative arts, and distributed resources to the attendees and their families. In partnership with Zapatos Inc., our staff provided tennis shoes to 150 students, and officers of the San Antonio Police Department volunteered their time to distribute them. Numerous enrichment activities took place including the introduction of an aviation flight simulator to Ella Austin Community Center through a collaboration with the San Antonio International Airport This allowed students to gain hands-on experience in piloting an airplane from takeoff to landing. During the week, WestCare Texas was happy to provide breakfast, lunch, afternoon snacks, and healthy food bags every Friday for the students to take home to their families. Lastly, the group of 150 students was treated to a day at SeaWorld - marking the grand finale of their summer activities!
WESTCARE.COM 9 Express THE
WestCare Texas @westcaretexas
Fueling Community Spirit
By Felicia Williams, LST Program Director
In late July, WestCare Wisconsin collaborated with our community partners to ensure that the residents of the 53206 ZIP code, one of the underserved neighborhoods in the city of Milwaukee, received some free gas this summer. The event provided 150 residents with fuel for their vehicles and encouraged them to participate in communitybuilding activities. There were vendors sharing resources, agency staff to assist with pumping gas, a DJ providing music, and our very own grill master and Vice President of Operations, Travis Landry, providing free burgers and hotdogs. The smiles on the residents' faces said it all and gratitude abounded. WestCare Wisconsin looks forward to continuing our mission of Uplifting the Human Spirit whenever and wherever needed.
Uplifting the Human Spirit in Time for Back-To-School Season
By Tammy Smith, Administrative Assistant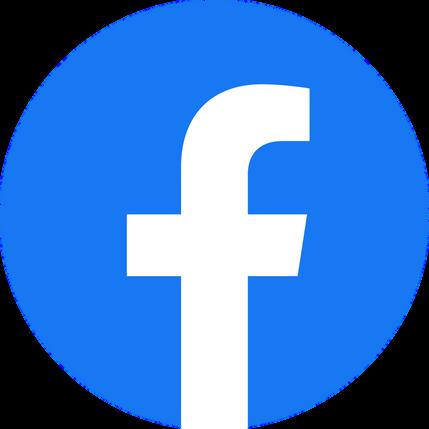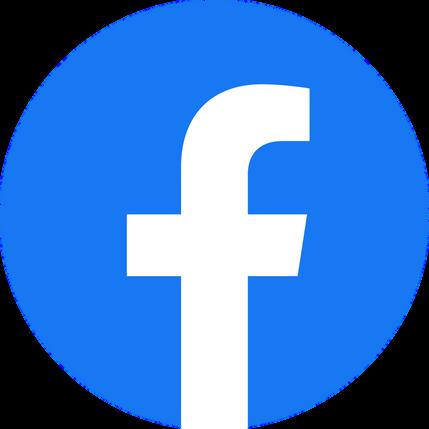 On July 29, The Village - Virgin Islands Partners in Recovery staff made a lasting impact within our community with our first Back-toSchool Backpack Drive and Fun Day event, presented by our Adolescents in Recovery and Community Connections (ARCC) program for the children on the islands of St. Croix and St. Thomas.
Caretakers were able to sign up for services we provide through our intervention/prevention programs including Strengthening Families, Project Horizon, and ARCC.
The event featured children's games, music, food, drinks, face painting, a display booth featuring our program services, and complimentary backpacks with school supplies. We prioritized establishing a supportive family atmosphere, bringing smiles to their faces, and crafting a secure, enjoyable environment for all who attended. With gratitude for everyone who joined us, we look forward to building upon the foundation of care and happiness we have fostered in order to Uplift the Human Spirit.
Uplifting the Human Spirit 10
The Village - VI Partners in Recovery Inc / WestCare
WestCare Wisconsin
Diversity, Equity, and Inclusion Staff Workgroup
Belonging: More Than Just a Feeling
organizational mission.
Belonging addresses the emotional state wherein individuals feel acknowledged, appreciated, and upheld based on their unique attributes. When employees perceive themselves as part of an inclusive community, it significantly enhances overall well-being - ultimately reducing absenteeism and elevating morale and retention. On the other hand, feelings of detachment, isolation, or being out of place can escalate stress, anxiety, and even depression.
For organizations aiming to remain viable, flexible, and forward-thinking, nurturing a culture of belonging is vital. Therefore, belonging isn't merely a pleasant sentiment; it's a strategic necessity.
The Pew Research Center has indicated that the quality of personal connections in the workplace ranks highly in measures of job satisfaction among younger employees. Similarly, a 2017 LinkedIn survey revealed that participants from various age groups identified the top five factors contributing to workplace belonging as:
1. Recognition for unique efforts and achievements.
2. Opportunities to voice opinions without restraint.
3. Welcoming of their input during team discussions.
4. Comfort in being genuine and authentic at work.
5. Transparent communication regarding organizational updates.
Experts agree that one straightforward method to gauge belonging is directly asking employees. Earlier this year, WestCare's Diversity, Equity, & Inclusion (DEI) Staff Workgroup released an anonymous and confidential DEI survey, incorporating a question about belonging. Of the 570 plus respondents, 68% indicated a stronger-than-average sense of belonging.
Research underscores that belonging is among the strongest indicators of DEI effectiveness in the workforce. When employees feel that they truly belong, they feel more connected and committed.
By ensuring every team member feels welcomed, understood, integrated, engaged, and supported, organizations can unlock the full potential of their workforce, leading to sustainable growth and success.
WESTCARE.COM 11 Express THE
Uplifting the Human Spirit since 1973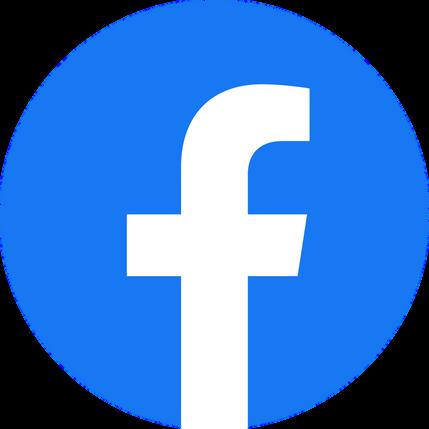 WestCare, a family of tax-exempt nonprofit organizations founded in 1973, provides a wide spectrum of behavioral health and human services in both residential and outpatient environments. Our service domains include Treatment and Rehabilitation, Mental Health, Veterans Services, Criminal Justice, Housing Opportunities, Education, Prevention, and support for those fleeing Domestic Violence. These services are available to adults, children, adolescents, and families. We specialize in helping people traditionally considered difficult to treat, such as those who are indigent, have multiple disorders, or are involved with the criminal justice system.
Proudly serving sixteen states, four U.S. territories, the Dominican Republic and the Republic of Palau
Uplifting the Human Spirit 12
OR CA AZ NV TX IA MN WI IL OH WV MD GA FL ID MT WY UT CO NM OK AR LA KS NE SD ND MO MI IN MS AL SC NC VA NY ME NH VT MA CT NJ DE RI PA KY TN
WA
GUAM PALAU U.S VIRGIN ISLANDS PUERTO RICO DOMINICAN REPUBLIC SAIPAN
WestCare @WestCare @WestCareFoundation WestCare Foundation youtube com/westcare Tag us online with #WestCare
Storytelling is part of The Express
Give for the Right Reasons. Give Because You Care.
WestCare devotes its best collective and individual efforts to uplift the human spirit by consistently improving, expanding and strengthening the quality, efficacy and cost-effectiveness of everything we do. Help us empower everyone with whom we come into contact to engage in a process of healing, growth and change, benefiting themselves, their families, coworkers and communities. Make
WESTCARE.COM 13 The Express is made possible through stories submitted by our amazing WestCare teams around the world. We know that each and every day, a positive change is happening for our clients with our support. Have a story to tell? Please email marketing@westcare.com and let's share the impact WestCare makes in Uplifting the Human Spirit.
a donation online today at westcare.link/donate
MichaelMygind DirectorofMarketing, CA&NV
GabrielaSwartwood VicePresidentofMarketing &Communications
RachelLopez CreativeServices Manager
NouHer MarketingSpecialist, CA&NV
Aileen Padua Marketing Specialist, CA & OR
Claire Faulkenberry Public Relations & Digital Media Specialist
RebeccaHernandez CreativeServices Manager