Holiday Gift Guide
WE ARE WOMEN OWNED 2022
Welcome to the Issue
Welcome to the second annual Are Women
Owned Holiday Gift Guide! Over the next 100+ pages, you'll find a carefully-curated selection of enticing products and valuable services, all from amazing women-owned small businesses.
The best part? Each and every item is shoppable! Just click on the product to be taken to the business's website and complete your purchase. Most participants are offering exclusive savings just for you, too, so be sure to check each brand profile for a promo code.
Whether you're shopping for your partner, sibling, boss, dog walker, bestie, or even yourself, we're confident you'll be able to find the perfect present for everyone on your list.
'Tis the season – once again – to surprise the people you love with meaningful gifts from women makers, do-ers, and curators!
(Left Image) Left to right and top to bottom: Diana Kerins, Founder of Bambina Swim, Ashley Blain, Founder of ZenLuxCo, Gabriela Milian, Founder of Vision in Focus Media & The Life Pivot, Luisa Navarro, Founder of Mexico In My Pocket , Symone Gates, Founder of Sincerely, Bädé, Kathy Juana, Founder of Mission Lane
3
4 Editor & Creative Director Photographer Brand & Partnership Manager Video Producer Creative Director & Wardrobe Social Media Manager Graphic Designer Photo Assistant Copywriter Creative Assistant Lisa Nicole Rosado WEBSITE | INSTAGRAM Wini Lao WEBSITE | INSTAGRAM Erin Coles WEBSITE | INSTAGRAM Joanne Li WEBSITE | INSTAGRAM Audree Kate Lopez WEBSITE | INSTAGRAM Pamela Delgado WEBSITE | INSTAGRAM Audrey Digital WEBSITE | INSTAGRAM Marisa Langley WEBSITE | INSTAGRAM Carly Eckerle-Turner WEBSITE | INSTAGRAM Ellie Kurzban INSTAGRAM Thank You
Table of Contents
Welcome to the Gift Guide | 3
Special Thanks | 4
WAWO Offerings | 5 WAWO Network, Partnerships and sponsorships, Workshops, Advertise with WAWO
Editor's Letter | 7 with Lisa
#SHOPWOMEN
OWNEDCHALLENGE | 10
Beauty | 13
Taylor Made Polish | 14
La Parea Wellness | 16
Tierra Soap Co. | 18
Ishq Skincare | 18 Amame | 19 Beauty Roundup | 20
Home & Lifestyle | 23 kubo | 24
Mexico In My Pocket | 28
Home & Lifestyle Roundup | 31 Adolophine | 32
Candles | 35
Applewood Candle Co. | 36
Don't Sass Me Soy | 38 17 & Orchard | 40
NoPlanetBCo Candle Company | 42
Satya & Sage | 42 Candle Roundup | 43
Accessories | 45
Bee & Kin | 46
Saucey and Wubs Design | 49
Sister Sister Jewelry | 50
Mi Raíz Jewelry | 53
Island Venus | 54
Metal Marvels | 56
Flex-N-Fly | 56
Accessories Roundup | 58
Feature | 60 with Ashton August of YouAligned
Wellness | 63 Harmonic Woman CBD | 64 A Loyal Society | 64 Pure + Planted | 65
Gift Boxes | 67
PEACHBOX CO. | 68 East Third Collective | 70 White Lily Shoppe | 72 Paloverde Botanicals | 74 Gift Box Roundup | 76
Stocking Stuffers | 77
Tainable | 78 Multitasky | 78
Messages From Her | 79 Stocking Stuffers Roundup | 79
Paper Goods | 80
The Seasonal Pages | 81 Pretty Peacock Paperie | 82 Kindly, | 82 MASU | 83
Food & Beverage | 85 St. Croix Chocolate Co. | 86 BeTini | 88 Zanset Tea | 88 Siesta Co. | 89 IrieVeda | 89 Olivo Amigo | 90 Superfrau | 90 Food & Beverage Roundup | 91
Women's Apparel | 93 Revery | 94 Aam | 94 Voluptas Rose | 95 Women's Apparel Roundup | 96
For Him | 99 Alero Sport | 100 For Him Roundup | 101
Baby & Kids | 104 Polished Prints | 105 eddys brand | 106
The MoMeMans® | 106 Jake + Jack | 108 The Picnic Day | 108 Baby & Kids Roundup | 109
Pets | 110 Awoo | 111 DoggieDiggz | 111 The Barkday Planner | 112 Cats Roundup | 112 Service-Based | 113
Feature | 114
Top 10 Tips to Bring Back Your Q4 Customers in the New Year with Jessica Totillo Coster
Feature | 116
5 Wellness Tips for Moms This Holiday Season with Lesline Pittman Feature | 119 Meet Kelly Mosser a WAWO Supporter Feature | 123 Meet Audrey Saccone a WAWO Supporter Service-Based Roundup | 126
WAWO Small Business Directory | 129
You
TO THE 2022 HOLIDAY GIFT GUIDE
We Are Women Owned: It's a movement. It's a statement. It's a network. It's a sisterhood.
Lisa Nicole Rosado started WAWO when she found herself craving sisterhood and community in the early days of entrepreneurship. When she couldn't find the kind of supportive, welcoming, and accessible group she was looking for, she decided to create it.
And that's how We Are Women Owned (or WAWO for short) was born! Now, more than four years later, WAWO is still dedicated to creating opportunities for women-owned businesses to foster relationships and gain visibility through the power of community and events.
We're thrilled to be your go-to platform for discovering, shopping, and supporting women-owned small businesses.
Ready to get started?
6
Welcome
Left to right: Kyiesha Kelly, Founder of Hip Hop Closet , Tracey Dimitriou, Founder of Bee + Kin, Amor Diaz, Founder of We The Cool
WAWO OFFERINGS
Wondering how we can work together?
At WAWO, We're alllll about using our connections, platforms, and resources to help women-owned businesses gain visibility – while also making it easy for values-driven customers to discover and buy from them!
Join the WAWO Network
Our brand-new flagship offer brings the huge value of the WAWO Small Business Directory and the supportive + educational community of the WAWO Sisterhood together in one exceptional membership! Learn more and join the waitlist here
Partnerships and Sponsorship
Want to partner with us to help amplify women-owned brands? Get in touch to learn more about available sponsorship and partnership opportunities.
Host a Workshop
Want to share your hard-earned knowledge with fellow women business owners? Consider hosting a Q&A or workshop featuring your favorite actionable tips to help our WAWO community members better their businesses in your specific area of expertise. Submit your interest here!
Want more details on any of the above? Head over to the full Work With Us page on our website once you've finished browsing the Gift Guide!
Advertise with WAWO
It's no surprise that there's nothing we love more than having the opportunity to use our reach to help spread the word about your small business! Current advertising options include Instagram promotion, newsletter promotion, or a feature on the WAWO blog. Get started here!
7
Video
Hi friends! I'm Lisa Nicole Rosado, Founder of We Are Women Owned - your go-to source for discovering, shopping & supporting womenowned small businesses!
Did you know that before 1974, a mere 48 years ago, women weren't allowed to start their own businesses?
And it wasn't until 1988 when President Reagan signed the Women's Business Ownership Act that women no longer required a male cosigner on loans for female entrepreneurs?
Not only that, but today, 42% of all American small business are women-owned and operated, and in 2022, only 2.3% of women-led startups received VC funding?
And 88% of businesses owned by women generate less than $100,000 a year in revenue?
Pretty grim, huh?
But here's good news: we can all make a difference, especially when it comes to where you make your purchases this holiday season!
From now until January 1st, I challenge you – as the big-hearted, change-making consumers I know you are – to help us put more money into the hands of women by committing to the Shop WomenOwned Challenge! #shopwomenownedchallenge
Can you buy exclusively from women-owned businesses this holiday season? Well, we're making that super easy for you!
Welcome to the 2022 We Are Women Owned Holiday Guide! Inside, you'll find dozens upon dozens of incredible women-owned small businesses offering a little something for everyone on your shopping list – including yourself – with categories ranging from home & lifestyle, beauty, wellness, pets, baby & kids and so much more! (Psstt....you'll even find special offers available exclusively through We Are Women Owned)
Every purchase you make from a woman-owned brand helps shift the power dynamic in our global economy, so will you pledge to do your part and shop women-owned this holiday season?
For extra bonus points and for greater impact, we'd love for you to share the gift guide with your group chat, circle something you love and send it to your boo, and get your rich aunties in on the challenge, because we're stronger together!
We hope you enjoy discovering all of the amazing women-owned small businesses featured in this guide as much as we enjoyed putting it together for you!
Wishing you and your loved ones a very happy holiday season!
Letter Lisa
XOXO, Editor's
#SHOPWOMENOWNEDCHALLENGE
The Shop
Women-Owned
Challenge: You Shop Small. We All Win.
It's no secret that women-identifying business owners – especially women of color and trans women – face a unique set of challenges: discrimination, a very real pay gap, lack of access to traditional funding, and so much more.
(Throughout this issue, you'll find an assortment of facts and stats – some of which might surprise you!)
But here's the good news: women drive between 70 - 80% of all purchasing decisions. While we can't repair a broken system overnight or all on our own (nor should we have to!), we can use our collective buying power to direct our holiday spending where it'll make the most impact: into the hands of women-owned small businesses.
That's why we've got a challenge for you: can you commit to doing your 2022 holiday shopping exclusively with women-owned brands?
With the 100+ businesses featured in this issue, you've got a solid head start!
We're making it even sweeter, though:
From now until January 1st, 2023, share your women-owned purchases on Instagram Stories and you'll be entered to win fabulous prizes, including some of the amazing gifts showcased in this guide! To enter, add the template to the right to your Stories tagging @WeAreWomenOwned and each of the brands you've supported and purchased from with the hashtag #ShopWomenOwnedChallenge!
We can all make a difference this holiday season. Will you join us?
10
Left to right: Monica Escobar Allen, Founder of The MoMeMans Pamela Delgado, Founder of Delgado Creative Group
in this gift guide is Everythingshoppable!
Just click on the image of any product throughout this issue o shop. You can also connect with the featured brand, expert or person by clicking on the highlighted text. Try it out now!
12
Beauty
Sumptuous surprises for the person who loves to feel pampered. Behold: custom nail polish kits, handmade soaps, innovative organic skincare, and healing ancestral wisdom passed down through generations.
Taylor Made Polish
The simplest moments can create the most treasured memories.
After navigating a rare path through the military, corporate world, motherhood, and entrepreneurship, it's a concept that's become especially clear to Vanessa Ungvarsky, founder of Taylor Made Polish.
That's why Taylor Made is revolutionizing the nail polish standard – because every elevated beauty experience is cause for celebration, and because they know that one size fits none.
Each curated custom nail polish kit contains all of the ingredients, supplies, and instructions you need to create up to three custom colors that are uniquely you, regardless of whether you're a nail polish novice or a mixing master.
Taylor Made Polish kits are perfect for practically any occasion, whether that's a solo self-care night next to the fireplace, your kid's birthday party, a long-awaited reunion with your college roommates, or just because!
Plus, the brand is committed to putting its money where its values are – directly into womenowned and eco-friendly suppliers. All of Taylor Made's ingredients are vegan, Leaping Bunny Certified Cruelty-Free, 10-free, and long-lasting (like up to two weeks long lasting!).
Shop online or in-person at Taylor Made Polish's historic downtown Easton, Pennsylvania studio or at the Columbus Circle Holiday Market in NYC (opening November 29th).
Enjoy 20% off your order with code WAWO20 through December 31st, 2022.
14
Latina-Owned
Eco-Friendly Veteran-Owned
Nails
in Nude Custom Nail Polish Kit, $65
La Parea Wellness
Ecuadorian Rose Box, $65
Designed to engage your senses so you can relax, find balance, and reclaim some much-needed "me" time. Includes an Ecuadorian Rose candle, cleansing soap, massage oil, two bath bombs, and rose herbal body scrub.
Latina-Owned LGBTQ-Owned Handcrafted
Ecuadorian Rose is an homage to Samanta Moise's ancestors and her home country of Ecuador.
Samanta, the Founder & CEO of La Parea Wellness and award-winning indie author, endured a lot of trauma in her childhood. Thankfully, when she moved in with her grandparents, they helped her heal physically and emotionally and bestowed upon her their Andean heritage.
After moving to the US at age 17, Samanta worked hard to become a registered nurse. Eventually, she'd go on to specialize in critical care, trauma, plastic surgery, and dermatology. While she loved nursing, she kept wishing for a way to be more helpful.
La Parea Wellness was born from the combination of Samanta's Andean heritage and nursing expertise. Your health and wellness can have a huge impact on your ability to live life to its fullest, which is why every product La Parea Wellness creates is designed to serve you in your wellness journey.
Each La Parea Wellness product is handmade in New Jersey, and Samanta is working to expand in the hopes of hiring more women.
Enjoy 20% off with code WAWO20.
17
Tierra Soap Co.
"Grab a hot cup of tea and settle in for the story of how Tierra Soap Company came to be." :)
Addy (as known by her friends) is the co-founder & creative architect of Tierra Soap Co. An accountant by trade, her journey in entrepreneurship began during the pandemic after her husband (Richard) met a sister – for the first time –who happened to be a soap maker herself.
Inspired by nature and every creature ever made, they set out to help us reimagine our relationship with our skin and the planet. Less than a year later, there are more than 30 products in the Tierra Soap Co. collection!
Each and every soap is an artistic masterpiece safe for sensitive skin and made with simple, responsibly-sourced ingredients. Tierra Soap Company is also committed to working toward eliminating hygiene deficiencies in communities where basic needs aren't being met.
Enjoy 15% off all orders placed before December 7th with code TIERRA22. Free shipping on all orders over $75.
Winter Bundle (6 Soap Bars), $45
Holiday Gift Box, $27
Ishq Skincare
Sarah Zareen comes from a long line of healers in Southern India. One half of the family consisted of "yunani" (Greek medicine) healers, and the other half were renowned Sufis (spiritual advisors to kings).
It comes as no surprise, then, that her skincare and haircare line, Ishq (pronounced ee-shuh-quh) incorporates the ancestral healing and wisdom that was passed down through multiple generations.
In Urdu, Ishq means love. That's why all products are organic, non-toxic, and phthalate-free, and Sarah carefully sources ingredients from local Oregon farms and companies.
Ishq values include buying local, eating food that's in season, rotating your skincare with the change in seasons, and making sure that the people growing & making your goods are being paid a fair living wage.
Use code WAWO10 for 10% off through Dec. 31st.
Muraad Organic Leave In Hair Oil, $35
A deliciously calming combination of papaya and pomegranate blended with powerful baobab and jojoba oils. Muraad is Urdu for 'desire.'
18
Latina-Owned
Black-Owned
Amame
Named after the Spanish word for "love me," Amame creates ethical and sustainable skincare products that work in harmony with nature.
Amame was founded in 2018 by Sasha LoPresti, a VP in the agriculture industry. Working in the food industry led Sasha to become a proponent of eating clean, organic foods harvested sustainably without the use of pesticides.
Then she realized: If she held her food to that standard, why let her skincare fall short?
So Sasha started experimenting in her own kitchen, and after mixing up a promising prototype, partnered with a lab to bring Amame's Organic Rosehip & Hemp Seed Body Serum to life – without compromising its farm-grown roots.
Today, all of Amame's products are USDA-certified organic, Leaping Bunny-certified cruelty-free, and certified Plastic Negative through rePurpose Global.
Enjoy 15% off your order with code WAWO15 through December 31st, 2022.
19
Latina-Owned
Kit, $46.00
Aloe & Peppermint Facial Toner, Turmeric & Lemon Face Serum, and Raspberry & Marula Hydrating Cream
Glow Organically
With
20 Cruelty-free makeup, vegan tools, and clean fragrances to help the beauty enthusiast in your life shimmer, sparkle, shine, and smell divine this winter This Stuff Goes Bad Day & Night Body Butter Combo, $40 Doll 10 The Year of You Brush it Off 6 Piece Brush Set $49 Axiology True Multi-Stick Color Cream $24 M2u nyc Eye Crayon $6 Pyt beauty The Upcycle Eyeshadow Palette / Warm Lit Nude $34 Skylar Clean Beauty Signature Rollerball Gift Set $100 Beauty Roundup LGBTQ-Owned (Right Image) In order of left to right: Aylin Cabrera, Founder of Tainable, Kahindo Mateene, Founder of KAHINDO, Kyiesha Kelly, Founder of Hip Hop Closet , Gwen Beloti, Founder of Gwen Beloti Collection
22
Women are the sole income earners in 40% of households within the United States.
Did you know?
www.bls.gov
Home & Lifestyle
Handcrafted by artisans across multiple cultures, the gorgeous tabletop and home decor items featured on the following pages are a can't-miss choice for the person on your list who loves beautiful pieces almost as much as she loves the stories behind them.
kubo
Narra Abaca Placemat, Set of 2, $45 Pahiyas Woven Raffia Coaster, Set of 4, $15
AAPI-Owned Handcrafted
[ku-bo] noun: a traditional Filipino hut; home
Handcrafted pieces that combine traditional techniques with modern aesthetics: that's exactly what you'll find at kubo, a Brooklynbased home decor and accessories brand.
Founded by Manila-born sisters Rumples Miranda and Kat Pesigan, kubo is all about helping people make their house a home with special pieces that evoke memories of heritage, family, friends, and travel. The brand was born out of the sisters' desire to stay connected to their Filipino roots while promoting traditional methods of craftsmanship and sustaining the communities that create these pieces by hand.
Just in time for the holiday season, kubo has launched two new collections: a tabletop collection featuring pieces exquisitely crafted from materials like rattan, raffia, and abaca, plus a collection of limited edition holiday candles.
Have someone on your list who loves to entertain? Their perfect gifts are right here.
Enjoy 20% off with code WAWO22.
25
Laguna Rattan Placemat, Set of 2, $40
Laguna Rattan Coaster, Set of 2, $10
Simple and well-crafted, the Laguna Rattan Collection serves as a quintessential enhancement for the everyday table setting. Handwoven by a community in Bicol, Philippines, using rattan, a strong and lightweight tropical palm native to South East Asia.
Narra Abaca Placemat, Set of 2, $45
Fleur Abaca Coaster, Set of 2, $15
Inspired by the delicate blooms of the Narra tree, these intricate Narra Abaca pieces make a subtle, thoughtful statement anywhere you use them. Handwoven by a community in Bicol, Philippines, with abaca, a strong fiber derived from the native banana plant.
Pahiyas Woven Raffia Placemat, Set of 2, $35
Pahiyas Woven Raffia Coaster, Set of 4, $15
Ready to make a statement? The Pahiyas Woven Raffia Collection – complete with fringe detailing – is here to help you enliven your space or add some flair to your more classic pieces. Crafted in Bicol, Philippines, with raffia, a soft and lightweight natural fiber.
It is a season of rest and renewal—of new beginnings and endings, when the air shifts from warm to cool and the sun dips lower in the sky. kubo's timeless pieces are made to help you move from one season to the next. Our collection draws its magic from the simple intention— a place and purpose for each piece.
Welcome warmth and comfort into your home by decorating with natural materials and adding touches of soft golden hues. Create a festive atmosphere with fall table decor that inspires you to slow down and take the time to enjoy the things that truly matter.
1. Add a natural touch. kubo's tabletop pieces are handcrafted using locally sourced natural materials, like rattan and abaca. Set on top of a linen tablecloth and a handwoven table runner, the placemats and coasters add interesting texture to the tabletop.
2. Choose a warm and earthy color palette. Take inspiration from the fall foliage and choose warm hues like golden ambers, rusty oranges, and earthy browns. Mix and match different colored vases and baskets in the middle of the table to make a bold statement.
3. Forage for seasonal produce and flowers. Celebrate the harvest by including fruits, vegetables and flowers that are in season. Dahlias and mums are some of our favorite blooms this time of the year. The different varieties of pears don't only taste best at this time but also come in the most gorgeous shades of yellow, red and green—perfect to throw in a fruit basket as part of a centerpiece.
4. Don't forget the details. Make your guests feel special by including little details to your table setting. It can be as simple as adding a handwritten place card, or a specially folded table napkin. It is a special time for the year that brings families and friends together. We hope these cherished moments last you a lifetime.
26
In the video: Marcelo Rattan Basket, Brown 8", $35 Fleur Abaca Placemat, Set of 2, $45 Laguna Rattan Coaster, Set of 2, $10 Butterfly Table Runner, Rust, $85
Oaxacan Candles
Celebrate your holidays with eye-catching candles handmade in Teotitlán del Valle using natural dyes like cochineal and indigo.
Santa
Rosa,
Sustainable
Latina-Owned
Clara, $70 Santa
$65 Mexico In My Pocket
What if people said, "I'm going to Oaxaca!" with the same enthusiasm as, "I'm going to Paris!" ?
Well, Journalist, Entrepreneur, and firstgeneration Mexican-American Luisa Navarro is on a mission to make it happen with Mexico in My Pocket , a Brooklyn-based gift shop and travel club dedicated to reaching people around the world and helping to reshape the narrative of Mexico in the United States.
Mexico in My Pocket celebrates the beauty and traditions of Mexican culture by offering everything from custom travel itineraries and traditional Oaxacan cooking classes to apparel and decor crafted by Mexican artisans.
Growing up in Dallas, Texas, Luisa was often bullied and made to feel like an outsider because of her language and culture. At one point, she even felt ashamed to be Mexican. Thankfully, her parents and grandmothers came to her rescue by teaching her to fall in love with the beauty of Mexican culture.
In recent years, Luisa has grown even more passionate about her heritage and deeply rooted in her quest to ensure that not only her future kids, but whole generations of Mexican-Americans are never embarrassed of their culture.
Since its beginnings as an Instagram account in 2015, Mexico in My Pocket has grown into an online shop and a Brooklyn boutique specializing in gifts and travel services – all carefully selected to help share the beauty of Mexican culture with the world.
Shop online or schedule an appointment at Mexico in My Pocket's Brooklyn, New York boutique
Enjoy 15% off with code WAWO15 through December 31st, 2022.
Floral Glassware
Start and end your day with your favorite beverage served in these floral engraved glasses. Handblown in Mexico and made from recycled glass.
Medium Glass, Clear, $25 Wine Glass, Frida Blue, $25
Frida Blue Tin Hearts,
$25
Talavera-inspired tin hearts are made by artisans in Guanajuato, Mexico. Perfect for a gallery wall!
29
Mazahua Silver Earrings, from $75
A true work of art! Crafted by artisans in central Mexico using ancient and traditional techniques. Amor
30
Alessandra
Earrings
Earrings
Mexico In My Pocket
31 everything... For the mother figure or auntie who has including impeccable taste. United Goods Iconic NY Print Collection $120 PxP Contemporary Original Art from $40 - $2,500 Solfolk Market Stoneware Hand $12 Wool & Indigo Split Rock Pillow $118 HVS Hom Luxury Tic Tac Toe $99
Adolophine
Black-Owned Handcrafted
Adolophine is an organization that prides itself on providing a unique experience of African art, design, traditions, and values.
The lifestyle brand, founded by Adolophine Lukabu Sheeley, focuses on initiatives that include education, preservation of culture, and the economic advancement of local African Artisans. The brand sources and designs authentic African goods through its partnerships with artisans across the African continent.
"As Africans who have often had our history and traditions misrepresented and misappropriated in western society, we find it extremely important to share our own stories and experiences with the world."
- Adolophine Lukabu Sheeley
Adolophine herself is from the Democratic Republic of Congo (formerly known as Zaire). She is Baluba, grew up in Kinshasa, and, as the daughter of a diplomat, developed a zealous interest in philanthropy, languages, and cultures as a result of her extensive travels.
Each product you'll find at Adolophine was made in Africa, and a portion of the brand's profits are directed to aiding orphans, women, and the elderly. Their main focus areas include education, agriculture, and professional development.
Most importantly, the shop teaches consumers about the authentic history of each beautifully handmade item, including the stories of the artisans who created them. Once a purchase is made, that story is then shared with others.
Balela Malachite Statement Necklace, $95
Make a statement in this stunning necklace crafted from richly patterned and historically revered malachite. Most of the world's malachite comes from the Democratic Republic of the Congo!
Fulani Earrings, from $50
The Fulani people are well-known for adorning themselves with traditional jewelry – especially their extra-large gold earrings (which can be up to five inches long). These mini Fulani earrings, called Kwottone Kanye, are perfect for everyday wear and special occasions alike.
Mulamba Malachite Stackable Rings, $60
Shown in left image. As seen on Oprah Daily! Due to incredibly high demand paired with the fact that each of these rings is carefully handmade, please allow extra time for shipping.
33
Enjoy 10% off your order with WAWO10 through December 31st
Gorilla Charger Plates, $80
Items like this charger carry a special symbolism in Rwanda: friends give them to one another to celebrate milestones, and they're proudly displayed as a reflection of abundance. This striking design is dedicated to Rwanda's bold and beautiful mountain gorillas. Made by hand in Rwanda.
Cowrie Fringe Raffia Collection
Handwoven by Congolese artisans
Cowrie Fringe Raffia Coasters, from $50 Cowrie Fringe Raffia Chargers, $60 each
34
Candles
There's nothing quite like a great candle to make your surroundings feel extra cozy and festive! The candles that follow are luxe, allergy-friendly, clean-burning, and sustainably produced.
Applewood Candle Co.
Blue Spruce + Cypress Candle
A delicate blend of blue spruce, frosted pine, and cypress 9 oz clear vessel, $28 13 oz navy vessel, $48
It all started with a pup…
If you know Allison Gustafson, you know her life revolves around her golden retriever, Magnolia.
When Magnolia began to develop signs of allergies, her vet recommended that Allison try removing all fragrance from her home, including –gasp – candles.
Now, Allison was totally the person who'd come home from work every day and light a candle. But, following doctor's orders, she stopped. After just a few weeks, Magnolia's allergies drastically improved.
So Allison started to wonder… "If fragrance affected my pup this much, what's it doing to us!?"
She knew there had to be a better way, so she went to work studying the science of candlemaking. After months and months of testing, she finally came up with the combination of materials for the perfect clean-burning candle.
Applewood Candle Co.'s entire home fragrance collection is created to scent your home using clean, pure ingredients while also serving as a beautiful accent to your home decor!
36
Modern
Holiday Gift Sets
To take the stress out of the holiday season, Allison and Magnolia (who's still happily allergy-free) created a line of ready-to-gift candle sets. All you need to do is place 'em under the tree!
Holiday Sample Set, $74 Mini Gift Box, $38
Large Gift Box, $74
37
Statement Bowl, $172 7 (SEVEN!) crackling wooden wicks in a modern, hand-carved wooden bowl
Don't
I'M PINE, EVERYTHING'S PINE Holiday Candle Box Set, $50 Includes Festivus (blue spruce + feats of strength), Toboggan (balsam fir), Rockin' Around (evergreen + champagne), and Holly Jolly (pine, citrus, cinnamon)
Sass Me Soy
We've all been there: you spend big money on a delectable-smelling candle, but when you get it home and light it up, the scent totally disappears! And to make matters worse, said candle might've burned very unevenly or even turned your air filters black. Ugh.
Eventually, Courtney McCarthy was like, "No more!"
Enter: Don't Sass Me Soy: hand-poured, 100% pure soy wax candles with strong scents, a slow burn, and a little attitude.
Each candle is vegan, non-toxic, awesome, fun, and good. They're poured in recyclable glass jars and packed with the earth in mind, too (fun fact: Courtney has never had to buy a single packing peanut).
Enjoy 20% off with code WAWOHOHO through December 31st, 2022.
Fruit Loop Soy Candles, 16 oz, $26
Sweet orange, toucan sam, tangy cherry, and sweet vanilla bean. Smells like the Saturday mornings of your childhood.
39
Grinch Please Soy Candle, 16 oz, $24 Sugared berries, citrus, fir needles, cedarwood, and oakmoss *slink slank slunk*
17
& Orchard LGBTQ-Owned
Single Candles, $38 - $49 Transport yourself around the world or evoke any mood you desire!
When Michelle, Founder and Head Candle Maker at 17 & Orchard, couldn't find candles that met her quality standards and design aesthetic, she decided to create her own.
`
Made with the sophisticated, conscious consumer in mind, 17 & Orchard delivers a truly luxe burning experience. Each candle contains a unique blend of vegan apricot wax, fine fragrance oils, essential oils, and untreated crackling wooden wicks – all crafted by hand. Plus, the packaging is reusable, recyclable, and biodegradable.
Bestsellers Set, $72
Includes the sultry Garden (rose, plum, labdanum) and the soothing Lover (sandalwood, bergamot, patchouli).
Set of 3, $105
Pick any 3 candles from the 17 & Orchard collection! Choose from Lover, Forest, Smoke, Ember, Sunny, Fresh, Garden, and Rare. $114 value
41
NoPlanetBCo Candle Company
Bring on the holiday ambiance with clean, festive fragrances from NoPlanetBCo Candle Company!
Each gorgeous candle is vegan, hand-poured, clean-burning, eco-friendly, and made with locally-sourced soy wax (and plenty of love). Plus, for each purchase, NoPlanetBCo donates to organizations that help the planet.
Use code WAWO15 for 15% off your purchase
Mistletoe Candle
Warning: you're probably going to want to kiss someone under it. Please burn a safe distance from mommies and Santas. Wooden wick and limited edition gold tin available. 4 oz, $10 | 8 oz, $19.99
Tis The Season Candle
Smells like Christmas. Topped with biodegradable red and green glitter for maximum holiday sparkle. Wooden wick available. 4 oz, $10 | 8 oz, $19.99
Satya & Sage
Self-care begins within, so why not create space for it?
Satya + Sage is here to make self-care easier with their collection of handmade, eco-friendly candles and home fragrance products created to inspire you to slow down and cultivate your daily sacred space.
Son-ja Haile, Satya + Sage's founder, came up with the concept for the brand after realizing just how much cultivating the mental and physical space to set her intentions helped her focus on the things that matter most.
Each Satya + Sage candle is crafted with consciousness: made with vegetable oil and coconut wax, cotton wicks, and an infusion of essential oils with phthalate-free, premiumgrade fragrance oils. They're even free from dye and zinc!
Free 5oz Sacred Candle with the purchase of the 9 oz Truth and Good Vibe set with code WAWOSAC
Truth + Good Vibes Bundle, 9 oz, $180 Fill your home with positivity and good vibes with six Satya + Sage candles. Scents include Blessed, Goddess, Sun, Meditation, Healer, and King.
42
Black-Owned
Black-Owned
Handcrafted Eco-Friendly
43 Candles …Because you can never have too many candles, especially when the sun starts setting at 5:00 PM (it's just science; we don't make the rules). A Dash of Luxe Rich Auntie Vibes Soy Candle $22 Joyce & Rose Fresh Coffee Soy Wax Candle $25 kubo Sampaguita Candle $35 Vela Negra Ashé Candle $25 The New Savant California Christmas $38 - $68 Black-Owned Black-Owned AAPI-Owned AAPI-Owned LGBTQ-Owned Latina-Owned
44
www.aauw.org
Did you know?
Accessories
Chic totes that light up inside. Belt bags for the minimalist traveler. Jewelry options that are deeply meaningful, fully customizable, and even straight-up hilarious… all while giving back to great causes. You've reached the perfect destination for the accessories lover who has great taste and a big heart.
Bee & Kin
You're carrying your bag around all day long –why not have something that combines great design, technology, and functionality?
Oh, and what if that beautifully designed, wildly functional bag could also help you spend less time distracted by the phone in your hands?
If you've got someone on your gift list (maybe it's you!) who would love their accessories to be more fashion- and tech-forward, then we've got just the brand for you: Bee & Kin.
Dimitriou, Bee & Kin is on a mission to create modern accessories that make life more convenient. Through their DesignTech™ method, they've created interior LED lights, a smart button to control your devices, and even wireless charging – right within your bag!
Founded by Tracey
Nomad Backpack, Black, $395
Charge your phone right in your backpack! Yes, really. Just slip your phone into the designated pocket, hit the button, and voila. Psst: you can even charge your wireless charger this way, too.
The Nomad's spandex sleeve fits up to a 16" laptop, the large zipper pocket allows you to easily access the life + work essentials you've stowed inside, and the exterior side pockets are ideal for holding water bottles and keys while you're on the go.
Bee & Kin didn't forget the luxe details, either. The Nomad Backpack is made from 100% genuine Italian leather, complete with luxe spandex lining and adjustable leather straps.
46
Enjoy 20% off your order with WAWO20 through December 31st.
Hummel
Backpack, Black, $395
Bucket Bag, Cherry, $595
Merlot, $325
Nomad
Rebel
Velvet Sidekick Crossbody,
Rebel Bucket Bag, Cherry, $595
Ever spent 20+ minutes rummaging around for one of those tiny-yet-vital items in the bottom of your handbag – you know, like your favorite lip balm, mail key, or valet ticket? Well, with the Rebel Bucket Bag, those days are over: the built-in interior LED makes it easy to find exactly what you need when you need it.
Plus, the Rebel Bucket Bag is the perfect size to serve as your stylish companion for any day-tonight adventure.
Velvet Sidekick Crossbody, Merlot $325
Want that same illuminated interior in a smaller, lightweight form? Say hello to the Velvet Sidekick Crossbody! And with its striking hexagon shape and plush velvet exterior? You might just insist on having the Velvet Sidekick by your side for every occasion.
48
Saucey and Wubs Designs
Handmade jewelry that gives back: that's what Saucey and Wubs is all about. Jenny Lieberman, Founder of Saucey and Wubs, established the business as her niece and nephew were graduating from college and high school. It was a time of new beginnings for all three of them, and it felt appropriate to name the brand after her nicknames for them.
Jenny designs and creates everything by hand, and any piece can be customized! Plus, a portion of all sales is donated to animal rescue.
We can't imagine a more perfect gift for an animal lover who just happens to be celebrating a new beginning!
49
Handcrafted
Garnet Ring Necklace, $40 Two rings intertwined and flanked by garnet chips
Enjoy 20% off your order with WAWO20 through December 31st.
Dainty Pearl Hoop Earrings, $34 Simple yet stunning: a dainty pearl hangs from a tiny 15mm hoop.
Sister
$219
Judy, $489
Sister Jewelry The Angelina,
The
On Lisa Maurer's 30th birthday, her sister Ellen gifted her real gold – the forever kind – and she made a mental note to outdo her on her 30th birthday.
Devastatingly, Lisa lost Ellen before that birthday rolled around.
Determined to go from dreading her sister's birthdays to seeing them as something joyful, meaningful, and so very full of her, Lisa designed and created a replica of the three gold stacking rings her sister wore every day. The only flaw? She had no one to gift the ring to.
That's when Lisa started to design jewelry named after women her sister loved as a reminder of their connection and to help guide them through the darkness. The brand launched on what should have been Ellen's 30th birthday.
Ever since, Sister Sister has crafted jewelry to serve as a reminder that we're all connected and never alone. While Lisa's primary focus is on stacking rings, she also offers earrings, necklaces, and custom designs.
As Lisa states on her website: jewelry isn't valuable because of gold or gemstones. Its value comes from who gave it to you, the story it tells, and the milestone it celebrates.
Enjoy 10% off with code WAWO10 through December 31st.
The Hannah, $246
(Above) 14K gold stacking ring with infinite heart. When you look at her, you'll be reminded that love is actually all around.
The Tina, $238 (Above) 14k gold petite starburst signet ring. Named for a woman who lived with such kindness and positivity that when she stepped into a room it was brighter.
51
Sister Sister Jewelry
The Muriel, $612
14K rainbow gemstone ring that represents hope and healing after deep loss. A reminder that there is no one right way to heal and that you can take time to grieve while celebrating life.
The Laura, $467
14K gold London Blue Topaz open ring. Named for a woman who approaches life's hardships with energy and style.
The heart of Mi Raíz was born from Owner & Designer Angell Jazmin's desire to create major shifts in an industry where people of color are often underpaid, underappreciated, and underrepresented. With her brand, she vowed, she'd be the change and break the cycles.
At Mi Raíz Jewelry, you'll find a mix of handmade, cast, and wire-wrapped sterling silver, goldfilled, brass, and 14k gold pieces. Angell's designs combine the traditional and modern + the simple yet striking. Plus, each item is made to outlast trends and be treasured for generations.
53
Mi Raíz Jewelry's specialty: quality jewelry designed and handmade by a first-generation woman of color.
Mi Raíz Jewelry
Black Rutilated Quartz Kite Necklace, $135 Raíz Cuff Ring, $70 Black Rutilated Quartz Triple Dot Ring, $70 Enjoy 15% off your order with code WAWO15 through December 31st.
Handcrafted Latina-Owned
Energizing Snake Earrings, $90 Cast bronze with gold-filled hooks. Represents shedding, growth, transformation, life force energy, wisdom, and consciousness.
Island Venus
Give the gift of wearable magic and intention. Island Venus Jewelry sprung from a desire to create jewelry that was more than just beautiful, but also held deeper meaning and connection. Each gorgeous piece offers an opportunity to mindfully engage in the act of adorning yourself with jewelry that works with you as you wear it.
Think of these accessories as your allies and companions ready to symbolically support what you need when you need it – they're meant to empower you and to be a source of magic and mindfulness. Each piece is lovingly handmade by Giulia, the designer and creator.
Crystal Feather Necklace, $140 Bronze cast Feather pendant with a crystal of your choice: labradorite, moonstone, onyx, or lapis lazuli. The Feather represents freedom, truth, inspiration, connection to spirit, receiving messages, ascension, and flight.
55
Handcrafted
Enjoy 20% off your order with code WAWO20 through December 31st.
Metal Marvels
LGBTQ-Owned
For the bold who break the mold
Jewelry, apparel, drinkware, paper goods, and more to empower people to give the finger to societal norms, to stand up for what they believe in, to use their voice, and to be unapologetically themselves!
As someone who curses like a sailor, has had multiple hair colors, has lots of tattoos, is plus size and pansexual, and has never fit into society's rigid standards, Metal Marvels Founder Katie Seller wanted a brand for people like her… so she brought to market the first jewelry with curse words.
Perfect for giving the finger to societal norms, standing up for what you believe in, using your voice, and being unapologetically you. Metal Marvels donates 10% of every single order to charity.
Enjoy 20% off with code WAWO.
Not Today Satan Circle Necklace, $34.99
I Am Human Bangle, $31.99
Flex-N-Fly
Black-Owned Eco-Friendly
Founded by Youmie Jean Francois in 2018, Flex-N-Fly is bridging the gap between travel and wellness. With their preboarding yoga classes and products specifically designed for the minimalist traveler, you can finally kiss that travel anxiety goodbye (whew).
Youmie, an avid traveler, wellness consultant, and speaker, created Flex-N-Fly with the goal of providing a safe space for travelers at the airport. She also designed each of the brand's best-selling products!
The Flex|Bag, $99
Distinctive, chic, and can be worn in 3 different ways!
Available in 5 colors. Handmade from 100% leather. Selected as one of Forbes's top 14 sling bags. (A vegan leather option is debuting on December 1st, too!)
56
Youmie Jean Francois, Founder of Flex-n-Fly
58 You just added all five of these items to your wish list, didn't you? It's ok, we're not here to judge. Amanda Thayer Designs David Rose Schitts Creek Earrings $60 Centinelle TURNIP UP THE BEET Hair Barrette $23 TALI ESPI Pearl Remember Me Necklace $115 Collective Heart Market Tote in Tiger Trio $69 Sololi Satin Braided Headbands $38 Accessories Roundup
"WOMEN HAVE ONLY HAD EQUAL ACCESS TO MORTGAGES, CREDIT CARDS, AND LOANS FOR LESS THAN 50 YEARS." - Rachel Rodgers, We Should All Be Millionaires Did you know?
Meet Ashton August, Founder and Content Director at YAClasses.com and YouAligned.com! After spending her summer on the road living van life to the fullest, she's currently finding immense joy nesting with her husband and family – including a tortoise, two rescue dogs, and many, many house plants – in her sunny Tucson, Arizona home.
Fortunately for us, Ashton was kind enough to answer all of our questions about what inspired her to start her business, the evolution of YouAligned, and what it's like to build a small, woman-led brand that gives back – without the help of big investors.
If you've been searching for the perfect gift for the wellness advocate, fitness enthusiast, mom/mom-to-be, or the "I think I might be interested in trying yoga," person in your life, you won't want to miss the details on how you can save 50% on YA Classes membership. (Pssst, bosses: you can also get a membership for your team!)
WAWO:
YouAligned.com?
AA: It all began as an idea that my then boyfriend, now husband, and I had almost a decade ago. I was a yoga instructor and had just gotten my Masters in Creative NonFiction Writing. He had a background in digital marketing and design. We wanted to find a way to merge our unique gifts and passions into a creative outlet that could be of service to the collective community.
YouAligned (formerly YogiApproved) was born from this vision. What I started as a small blog resource quickly grew into a global digital magazine with thousands of expertwritten articles on yoga, health and wellness, and living a mindful, conscious lifestyle.
This was in 2015. A few years later, we added YA Classes to the mix and we've been making online yoga and fitness classes ever since! Keep in mind this was years before Covid, so most people were looking at us like, what are you doing?!
WAWO: Can you tell us a little about what you offer at YouAligned and YA Classes?
AA: YA Classes is an online yoga, fitness, and wellness platform where every class our members complete helps plant a food-producing tree.
We're dedicated to helping our members better their lives through mind-body-soul wellness, so we have a full ondemand library of classes ranging from many yoga formats to guided meditations, fitness and movement classes, and wellness courses to choose from.
In addition, our sister site youaligned.com offers thousands of resourceful articles on wellness, self-care, spirituality, yoga, fitness, and lifestyle. We're a one-stop shop for all things wellness!
WAWO: Oh wow, wait, every completed class helps plant a food-producing tree!? Can you tell us more about that?
AA: I believe that altruism should be a key pillar of any business, which is why we started our plant a tree initiative So far, our members have planted nearly 300,000 trees!
The best part is that these are food-producing trees for farming communities in West Africa. Our partner non-profit organization, Trees for the Future, not only plants these trees, but also provides more sustainable farming techniques to these communities through a forest-garden system.
60
What sparked the inspiration for you to start
WAWO: Ok, that's amazing! Now, let's hear the details on your awesome-sounding YA Classes membership, please!
AA: With my background as a yoga instructor, I designed my on-demand yoga app through the lens of what students want and need in their practice while keeping in mind how that differs from an in-person practice. The result is a truly wonderful, personalized experience!
You can download the classes to play offline (amazing for travel or anytime you don't have a solid wifi connection), and you can mark your favorites and save them for later.
I'm really proud of YA Classes being one of the top-rated yoga apps in the world, and we are known for having some of the highest quality content in the industry. Our teachers are passionate, dedicated, and down to earth.
I'm also proud of being a small, grassroots business without big investors. I am dedicated to leading with integrity and remaining independent allows us to do that.
We're dedicated to keeping our membership accessible, and our prices reflect that. The YA Classes membership is just $16 per month or $160 for the annual membership, and every membership comes with a 14-day free trial. Plus, you can cancel anytime.
Sign up for our free trial today www.youaligned.com/classes and see how you like it! You'll be contributing to your wellbeing, helping to plant food-producing trees, and supporting a small, female-owned business that gives back in a big way.
We also offer cost-effective corporate memberships for any size organization! If you own or work for a company that doesn't yet offer a workplace wellness program, you can review our offerings here: www.youaligned.com/yaclasses/ group-membership/
WAWO:
AA: YA Classes offers individual on-demand classes plus fulllength yoga and fitness programs that consist of 3 - 8 videos. Under the umbrella of Yoga, we offer Vinyasa, Hatha, Prenatal, Yin, Restorative, workshops, and more – all led by a diverse group of experienced teachers from around the world.
Our incredibly motivating fitness instructors bring the heat in our HIIT, plyometrics, and workout classes, and our in-house DJ makes seriously fun playlists for our more upbeat classes. We have barre and Pilates classes too!
In addition to our expanding wellness category, you'll also find a nice range of guided meditation and breathwork classes.
WAWO: It sounds like a YA Classes membership would make a fantastic gift! Is there a particular type of person you think might be especially thrilled to receive a membership this holiday season?
AA: Absolutely! A YA Classes membership is a great gift, and we see a lot of memberships being purchased as gifts, especially around the holidays and for Mother's Day, birthdays, etc.
Given the range and diversity of our classes, YA Classes would be a great gift for anyone who's either already active or interested in becoming more active. Yoga enthusiasts love it, as do individuals who are new to the practice and looking for a place to learn the ropes in a safe and comfortable setting.
Also – and this one may be less obvious – but new and expectant moms love being gifted a YA Classes membership. My mom and mother-in-law are each obsessed with their memberships! I love receiving their cute videos of doing a workout class or even better – practicing yoga with me on their TVs. Ha!
61
What type of classes might someone expect to find inside the membership?
WAWO: Is there a class you personally never miss? What do you love about it?
AA: As a yoga teacher myself, when I get on the mat, I don't want to think about it – I just want to move my body and be led through a solid practice.
All of our teachers are amazing to practice with, but my personal go-to is Alba Avella. She is such a gifted teacher and her flows never disappoint. All of her classes reflect her background as a dancer and immense anatomy knowledge, which is fun and challenging.
When I need to calm down and get grounded, I press play on any of Yogi Bryan's guided meditations
And when I want a fun, sweaty workout set to a great playlist, I revisit Katie Kasten's fiery yoga and cross-traininginspired workouts
WAWO: If someone is brand-new to yoga, which of the YA Classes would you recommend they start with?
AA: Our full 6-class program called Beginner Yoga Basics! Led by Leah Sugerman, a world-renowned yoga teacher trainer, this program is perfect for the brand new beginner!
If you're new to yoga and interested in learning more about Vinyasa Yoga specifically (everything from how to do Plank Pose correctly to breaking down a Sun Salutation), I created an Introduction to Vinyasa program that's also quite popular.
WAWO: What's something special about YogiApproved.com or YA Classes that most people might not realize?
AA: In addition to being a female-founded and led business, I would love for more people to realize the extent of the impact our plant a tree initiative has had!
Something I hear all the time – which I take as a compliment – is that people assume YouAligned is a huge company. When they realize we're a very small team, they're shocked!
WAWO: What's your favorite part of the work you do?
AA: Making a difference in people's lives! It truly fills me up each and every day. With every single email or comment I receive that shares how YA Classes have impacted someone's quality of life, I make it a point to stop and really let that sink in. I know that I am on this Earth to be of service to the collective community, and I am so grateful to be able to do what I do!
WAWO: Is there anything else you'd like to share about yourself, YouAligned.com, or YA Classes?
AA: Since this interview is on the lovely We Are Women Owned platform, I feel compelled to offer my support to my fellow female entrepreneurs out there.
Do not give up! Do not hesitate to ask for help, take time off, or seek outside support! Believe in yourself and know that even if you currently feel stuck, there is always a solution. Keep envisioning your ultimate success, keep going, and keep celebrating every success, no matter how big or small.
Do not be like me and take years trying to burn the wick at both ends, not asking for help or admitting that you're overwhelmed. Learn from my mistakes and take plenty of time to rest, recharge, feel inspired and supported, and most of all, stay consistent – with this and with your company. Trust that you will ultimately be successful. And so you shall!
WAWO: Do you have any exciting offers or sales coming up for the holiday season?
AA: We're currently offering HALF OFF our annual membership, so it's a great time to commit to self-care and save money. I encourage you to take advantage of this offer! Consider it a sign ;)
We will be running a holiday sale this year, so be sure that you're subscribed to our email newsletter (www.youaligned. com) to see when the sale starts. I also send encouraging letters from the editor every month and would love to stay in touch with you this way!
WAWO: This has been amazing, Ashton. Thank you so much. Where can our readers keep up with you and YA Classes by YouAligned online?
AA: In addition to signing up for our email newsletter, please follow us on social media! @you.aligned and @yaclasses on Facebook, Instagram, Pinterest, and YouTube
Want to connect with me directly? Feel free to email me: ashton@yogiapproved.com or connect with me on social media: @iamashtonaugust
Treat someone special to the gift of yoga and wellness, or treat yourself!
62
Wellness
For anyone in your life who needs a little space for self-care and me-time (that's all of us, right?).
Harmonic Woman CBD, designed by and for women, is on a mission to help you find better balance and become the best version of yourself – one gentle, healing dose at a time.
Each Harmonic Woman CBD supplement is thoughtfully formulated and made in the USA using organic ingredients. Perfect for any woman who wants to elevate her CBD regimen.
Save 20% off your purchase with code WAWO20 until December 31st, 2022.
The Kit, $102 Rise, Rest, and Sustain CBD softgels for daily energy, immunity, and tranquility. Everything you need to keep pain, inflammation, and nausea under control so you can perform at your best. Flavorless and more discreet than traditional CBD drops, so you can enjoy them anytime, anywhere.
Harmonic Woman CBD A Loyal Society
Let's face it: while the holiday season is magical, it can also be stressful. And the amazing women in your life – you know, the ones who are always tirelessly searching for the perfect gifts, baking delectable treats, coordinating the carpool, crushing it at the office, and making the house look like a winter wonderland – need and deserve more than a little rest and relaxation.
Enter: A Loyal Society, a lifestyle gifting company that creates modern gift boxes filled with luxurious self-care essentials for fabulous women.
Krista, Founder of A Loyal Society, mom to a preschooler, proud Howard graduate, and 15+ year fashion industry veteran, truly gets it – that's exactly why she's such a passionate advocate for self-care and stress management, especially at this time of year.
Enjoy 20% off sitewide using code WAWO20 through January 15th, 2023!
Warm and Cozy Winter Self Care Box, $69.99
Bring on more peace and pampering – even on the busiest of days
Wellness Self Care Box, $99.99
A box filled with calming, cozy moments for the superwomen in your life
64
Black-Owned
Pure + Planted
Curious about exploring the possibilities of combining CBD with intimacy, whether that's solo or with a partner?
Pure + Planted created just the thing: their CBD Date Night Kit. Each item included was specifically selected to be used in multiple ways and to meet you wherever you are in your personal evolution.
As a mainstay in the cannabis community for nearly 20 years, Pure + Planted is deeply committed to crafting CBD goods made from locally-sourced hemp and natural ingredients. Each product is handmade in small batches in Burlington, Vermont!
Enjoy 20% off of your first order with welcome20.
CBD Date Night Kit, $55
Includes a full-spectrum CBD bath bomb, massage candle, breath mist, and lip balm
65
Handcrafted
Did you know? Private technology companies led by women achieve 35% higher Return on Investment. www.forbes.com
Gift Boxes
Want to be the person who's always sending thoughtful, useful packages that'll be completely loved and appreciated, but you can never seem to find the time (or figure out where to look for them)? The Gift Boxes category has you covered!
PEACHBOX CO.
Sustainable I'm So Dulce, $58
Latina-Owned
Raise your hand if you'd love to be the person who's always sending thoughtful gifts to friends, family, clients, and employees, buuut finding the time to make that perfect selection is a challenge.
PEACHBOX CO. gets it! The Boston-based brand, founded by Alvania A. Lopez in 2019, helps caring people like you focus on nurturing those indispensable relationships by making gifting Easy-Peachy.
The best part? Each gift box – whether carefully curated by the PEACHBOX team or lovingly personalized by you – is practical, elegant, and timeless. Your gift recipient will be thrilled to find (and actually use!) every single item included.
Alvania and her team aren't just obsessed with effortless gifting, either – they're committed to using biodegradable packaging, sourcing ethically manufactured products, carrying delicious dairy-free, gluten-free, and low-sugar foods, and seeking out small, women-owned businesses to supply 90% of their products.
In other words, they love the planet – and its people – just as much as you do. Plus, the bilingual team truly understands cross-cultural gifting. Together, it all makes PEACHBOX CO. a first-of-its-kind gifting destination that prioritizes innovation and diversity.
No need to work up a sweat at the mall this holiday season – PEACHBOX CO. is here to help you send beautiful, thoughtful, love-filled gifts with just a few clicks!
69
La La, $100 Enjoy 10% off your order with code WAWO through December 31st.
Cart Buddy, $170
Fa
Bar
East Third Collective
The Gracious Host, $170
For the gracious overnight host. Includes Stay for Breakfast (a breakfast idea book), a hand-crafted juicer, a wooden breakfast set, and creamed honey made by one of the nicest families around.
Eco-Friendly
East Third Collective is a women-owned shop with goods that are doing good. They source their products from small-, women-, and BIPOCowned businesses as well as companies that are sustainable, B Corp certified or 1% for Planet + People members.
At ETC, instead of ready-made gift boxes, they sell all items individually so you can build the perfect gift. It's your neighborhood gift shoponline.
Their #1 is to give you the ideas-and great products-to send your best gift. A meaningful gift that's chosen by you and packaged and sent beautifully by them.
Curated Gift Ideas:
All items are sold individually so you can mix + match to make it yours.
Well-Deserved TLC, $161
Image below. Send some well-deserved TLC. Includes a hand-loomed robe made with Turkish cotton, lavender body butter, refreshing eye gels, and a body brush.
Enjoy 10% off your purchase with code WAWO10 until December 31st.
71
White
Things Rose Selfcare Gift Set, $70 Rose Absolute + Bergamot Bath Bomb, Shea Rose Body Polish, Rose Clay Handmade Soap, and Bliss Bath Soak
Lily Shoppe Eco-Friendly Latina-Owned All
Bianca, White Lily Shoppe's founder, is a passionate Latina, daughter of Central American immigrants, and former social worker who got her start creating and selling soap favors and bridesmaid proposal boxes on Etsy back in 2019.
Today, White Lily Shoppe has grown into a self-care gifting service that gives back to local organizations that work with underserved populations. While "clean" has become a bit of a confusing
Enjoy 20% off your order with code wawo22 until December 31st.
Lovely Lavender Selfcare Gift Set, $70 Calming Lavender Bath Bomb, Lavender and Chamomile Handmade Soap, Serenity Bath Soak with Lavender and Rosemary, and Lavender Body Polish with Orchid + Roman Chamomile
73
Paloverde Botanicals
Paloverde Botanicals is all about helping you celebrate life's best moments through gifting with intention.
Why? Because when gifting is done intentionally, items are more likely to be loved, repurposed, or even regifted, which helps reduce needless waste and helps extend a product's life cycle.
74
The
Gift Box, $115
delights
Instant Gardener
Treat your plant-loving friend to this adorable box filled with gardening tools and botanicalinspired
Founded by Jillian Wells in 2020, the brand specializes in curated succulents & houseplants, decorative plant stakes, and custom gift boxes inspired by nature. All products are sourced from small businesses and independent makers.
Paloverde Botanicals is proud to be certified as a California Green Business. Since its launch in June of 2020, the brand has been donating to plant a tree through One Tree Planted for every gift box sold.
Each gift box comes with a greeting card and gift message. You supply the message and they'll take care of the rest – including writing it by hand!
Looking for bulk orders to custom gifting services this year? Paloverde Botanicals can help with that, too! They can even schedule orders to ship at a later date (because it's never too early to cross holiday gifting off of your list, ya know?)
Dreamy Dunes Decorative Plant Stake, $12 Mirrored acrylic plant stake inspired by late-night walks amongst the sand dunes
Disco Fam Disco Ball Decorative Plant Stakes
Set of 3, $55 Place near a sunny window or in direct light and prepare to be wowed
75
10% off your next order with code WAWO through December 31st.
Enjoy
76 What better way to say... "You got this!" "Wishing you the best!" "Welcome to the world, Cutie!" Salty Box Co. Tits Out' Gift Box $53 Bocu The Cosmic Wishes Bocu $58 Luxe & Bloom Forest Friends Baby Gift Box $64 Gift Box Roundup Latina-Owned Indigenous-Owned Black-Owned
StockingStuffers
Let's face it: finding fun goodies to fill a stocking can sometimes be an afterthought. These stocking stuffers, though? They offer fun, convenience, and plenty of ah-ha moments. Sounds like the makings of a great gift to us!
Tainable
Tainable, founded by Aylin Cabrera, is your source for unique, hand-selected fashion and home accessories that are eyecatching and environmentally friendly.
Sustainability is a big priority for the brand, and for Aylin, the first step is being conscious of what she wears and how she fills her space – that's why, at Tainable, she's curated a collection of whimsical, quality pieces that are either preloved or ethically made.
As Aylin likes to say, "With a little mindfulness and a lot of hard work, anything is at(tainable)."
Pour Vida Lavender Zodiac Smudge Stick, $35
Spiritually, herbal torches like these are used to expel negative energy, combat stress, and bring peace. They also smell great! Each smudge stick includes a 14k-filled zodiac pendant that your recipient can use as a necklace or bracelet charm.
Multitasky
Say hey to Multitasky, a (FUN)ctional lifestyle brand designed for women by women.
In 2020, Multitasky Founder Julia Xu said "see ya later!" to corporate life to begin her entrepreneurial journey. While creating her dream workstation, she realized just how difficult it was to find cute and functional office products at an affordable price.
Soon after, Julia started Multitasky with the goal of creating an accessible, one-stop shop for female go-getters to design their lives without having to compromise style for utility.
In addition to putting the fun in functional, Multitasky is BIPOC-owned and operated and committed to giving back to the community through women's initiatives.
You deserve to create a life that gives you butterflies when you wake up in the morning. Multitasky has the tools to help you accomplish it.
Use code WAWO35 for 35% off.
On-the-go Charging Kit, $60
Includes a Traveler Power Bank/Hand Warmer, Retractable 3-Port USB Keychain, and Travel Cord Organizer Pouch so you'll always have everything you need to charge your phone or iPad, even on a non-stop day. 1% battery? Never met her.
78
Latina-Owned
AAPI-Owned
Messages From Her
Messages From Her is a gilded 44-card deck and corresponding biographical book that celebrates the lives of modern, world-changing women.
Inside, you'll find well-known figures like Beyoncé and Gloria Steinem as well as lesser-known (let's change that, shall we?) women like Wilma Mankiller and Annie Easley.
The set features women from all different backgrounds, races, life experiences, ages, and areas of impact. It comes with a gold foil detailed card deck, hardcover history book, a velvet keepsake bag, and a gilded gift box. Plus, Messages from Her is constructed from all recycled and recyclable materials and made by workers paid a living wage.
"I created Messages From Her to remind us all about the amazing lives that women have led, their impact on the world, and to inspire women everywhere to know what we are all truly capable of. Learning about the lives of all of the women featured in the deck has made me feel much more proud of being a woman and I want to share that gift with as many other women as possible!
- Rachael McKee, writer and creator
Enjoy 15% off your order with code WAWO15 through December 20th, 2022.
Messages From Her, $44
Jiggy - Boobs, Julia Heffernan Puzzle $40
Urban Wanderlust - Chai Latte Lip Balm $8
Sock It To Me - Mercury in Retrograde Crew Socks $11.50
79
Stocking Stuffers Roundup
1.
2.
3.
4.
5.
6.
1 2 3 4 5 6
Joyful essentials and cute novelties like these make assembling a smile-inducing stocking feel the opposite of running up that hill
Edens Garden - Good Mood Essential Oil Set $37.95
Citizen Ruth - Kate Bush Saves Lives Mug $18.95
Freckled FuschiaMushroom Tea Towel $19.50
PaperGoods
Send warm wishes to loved ones near and far with standout stationery, personality-packed greeting cards, heartfelt notes, and gift wrap that looks, does, and feels good!
The Seasonal Pages
Born out of a love of books, stationery, and art, The Seasonal Pages is a shop where you'll find fun items like stickers, bookmarks made from recyclable cardstock and ethically-sourced wood, stationery, postcards, and more.
Isaly Ferguson, the woman behind The Seasonal Pages, believes that one's soul being creative and happy leads to being the best you.
Have someone on your list who loves reading, writing, art, sending letters, or even crafting with different types of materials? The Seasonal Pages is where you'll find the kind of unique, thoughtful gift that'll set their heart aglow.
Enjoy
Winter Home Sweet Home Postcard, $2 Send cozy vibes with this idyllic winter scene Winter Bookshopping Postcard, $2 Oh hello, joyful feeling of ordering a steaming spiced cider and ducking into a bookshop that's decked out for the holidays!
The Weekend Street Shopping Wood Bookmarks
High-quality wooden bookmarks featuring snowy city scenes Vol.1, $7 | Vol.2, $7
The Stack Of Books Pin, $7 Because let's face it, one book at a time is never enough!
The Bookshop Pin, $7
The perfect complement for the Winter Bookshopping Postcard and Bookshop Tote
The Bookshop Tote, $25
Created for the bookish soul! Never be without your current or future reads.
81
Black-Owned Eco-Friendly
15% off your order with code WAWO15 through December 31st.
I Choose You - Christmas Tree, $5.50, Hope Your Holiday Fun Has No End, $5.50, Let's Get Naughty, $5.50, Santa Paws is Coming to Town, $5.50, Warm Wishes, $5.50, Get Over Here, $5.50, Have a Sweet Holiday, $5.50
Kindly,
Kindly, was born out of Chicago-based designer Hannah Westergaard's love for celebrating, words, letterpress, and the desire to encourage others in all seasons of life.
While big occasions deserve special attention, there's nothing quite like receiving an unexpected letter "just because."
Kindly,'s gifted subscriptions make it easy to connect with and celebrate friends new and old through high-quality, letterpress greeting cards delivered right to your door.
Enjoy 15% off your gifted subscription with code GIFT15 through December 21st, 2022.
Gifted Subscription, from $54
Shop the gift that keeps on giving! Choose a subscription for Your Mom, Your Significant Other, Your Best Friend, or Your Daughter – Kindly is sure to help you gift your best gal. Each collection includes high-quality letterpress cards with unique designs. 3-month and 6-month subscriptions available.
Pretty Peacock Paperie
Formal holiday cards not really your – or your loved ones' –style? Keep reading!
Life is short and we should spend it celebrating the everyday. After enduring a near-death experience while giving birth to her daughter, this concept was Natalie HenryCharles's big takeaway.
That's exactly why Pretty Peacock Paperie's mission is to unite hearts, empower women, and have a good time with good people. What could be better than showing love and gratitude for each of life's little moments?
Full of personality, color, and fun, Pretty Peacock Paperie's collection of holiday cards is sure to bring smiles and laughter to the faces of the people you treasure.
Each card is $5.50, or you can save by ordering a box of 6 for $18.
Enjoy 20% off your entire order with code WAWO20 through December 31st, 2022.
Offer not valid with any other discount code. Only one discount may be used at checkout.
82
Black-Owned
MASU
"In Japanese, there are two words for giving: agemasu and kuremasu. Agemasu is used when you are giving to someone. Kuremasu is used when someone is giving to you. MASU embodies all forms of giving."
Libby Hampel was on the hunt for wrapping paper that matched her values: 100% recycled, recyclable, made in the USA, and available in great designs. When she couldn't find what she was looking for, she put her surface pattern design skills and tenacious curiosity to work to create MASU, a wrapping paper that looks, feels, and does good.
When you buy MASU paper, you're supporting American businesses, reducing your carbon footprint, and keeping waste out of landfills.
Jingle Jolly Joy Wrapping Paper, $6 per sheet
Help your presents stand out under the tree with wrapping paper that's 100% post-consumer waste recycled, made in the USA, and has a velvety smooth finish on both sides.
83
Enjoy 15% off your order with code WAWO22 through December 31st.
Businesses owned by women of color increased by 163% between 2007 and 2018.
84
Did you know? www.wbenc.org
Food & Beverage
Artisanal chocolates, cocktails-to-go, tea inspired by treasured family rituals, allergyfriendly spice blends, fizzy drinks that reduce food waste, and pantry staples that'll make you feel like you're traipsing around in the Mediterranean sunshine. Yes, please!
Signature Chocolate Box, $45.99
box of our
is
with delicious
flavors and designs,
16-piece
This stunning
artisan chocolates
filled
seasonal
all tied up with a gorgeous ribbon
St.
The award-winning St. Croix Chocolate Company, nestled in small-town Minnesota, specializes in fine, fresh, artisanal chocolates, caramels, and toffees.
Former-Journalist, now-Chocolatier Robyn Dochterman, founder of the St. Croix Chocolate Company, uses a balance of science and art to create entrancing confections that speak to the senses.
Plus, while the St. Croix team is trained by European chefs, they craft their chocolates for the American palate (i.e. intense).
87
Croix Chocolate Co.
Spend $100 and get 10% off + a special holiday ornament through December 15, 2022. Use coupon code WAWO22. Solid Chocolate Decorated Tree, $18.99 You'll want to put this tree up every year, but Robyn strongly suggests eating it instead. The intricately hand-decorated tiers of fine dark chocolate will brighten any table! Hand-decorated Chocolate Ornament, $25.99
grapefruit-sized ornament its
with edible
you can display and eat!
Black-Owned
Each
painted by hand
colored cocoa butter, then moulded in 60% dark chocolate. A breathtaking creation
BeTini
What if you could have a delicious ready-to-drink, lowcalorie, top-quality cocktail that you could enjoy anywhere –no preparation required?
Well, in 2015, inspired by her girlfriends, Julie Stevens created exactly that! And ever since, BeTini Spirits has been making a splash – with consumers and within the spirits industry.
This woman-owned and woman-run company's awardwinning boozy cocktails are low-calorie, low-carb, glutenfree, and naturally sweetened. Plus, they come in six delicious flavors: Appletini, Lemon Drop, Pink Cranberry Vodka Martini, Margarita, Mojito, and Tropical Sunset.
As you gather with friends and loved ones this holiday season, add some extra cheer with BeTini!
BeTini Spirits Holiday Gift, $29.99
Perfect for indoor and outdoor parties alike! Includes one beautifully frosted 750ml bottle of BeTini Spirits (choose Appletini, Lemon Drop, Pink Cranberry Vodka Martini, Margarita, Mojito, or Tropical Sunset) plus two stylish, shatterresistant stemless martini glasses designed by Julie herself.
Zanset Tea
Zansèt means Ancestor in the Haitian-Creole language.
As a first-generation, Haitian-American, Laura Jean-Jacques (the Founder of Zansèt Tea Co.) was familiar with herbs and the many benefits they provided. She believes in "food is medicine".
She and her siblings grew up watching their mother and maternal grandmother forage for herbs, create unique herbal blends, and brew large pots of tea (made with love, of course) — bringing their family together in times of celebration, grief, and other major life experiences.
Laura furthered this tradition after becoming a Holistic Health Coach in 2013 at the Institute of Integrative Nutrition and launching in Zanset Tea Co. in 2020.
Zansèt Tea Co. is an homage to this intimate and familial tea ritual. Laura hopes you will use her custom, delicious tea blends to live in joy and community, one cup at a time.
Enjoy 15% off your order with code WAWO15 through December 31st, 2022.
Zanset Trio Kit, $60 9 ounces each of refreshing Camochill, floral Love Me Up, and sweet Hibiscus Dream loose leaf teas.
88
Black-Owned
Variety 5-pack of Siesta Co. Conservas, $40.95
Featuring mussels in organic pickled oil, mackerel in organic extra virgin olive oil, sardines in organic extra virgin olive oil, small squids in organic extra virgin olive oil, and white tuna in organic extra virgin olive oil
IrieVeda
Experience "Yoga in the Kitchen" with worry-free flavors… without having to worry about allergens! IrieVeda exists to let everyone spice it up.
IrieVeda spice blends, developed after Founder Tashelle Darby-Wong's eight-month-old son experienced a severe food allergy reaction, are 100% handcrafted, top-12 allergenfree, and 100% transparent.
Created in an allergen-free facility in West Chester, Pennsylvania, each mindfully-crafted spice blend is smallbatch roasted, gluten-free, vegan, FODMAP safe (onion/ garlic free), salt-free, sugar-free, and made from organic fair trade ingredients.
The goal? To bring everyone to the table for safe, flavorful, and worry-free meals, because even the smallest ingredient can leave a lasting impact.
Use WAWowned to receive 25% off your purchase over $25.
World Trade Trio, $49.95
Includes Old World Roast, New World Chili, West Indies Curry, plus IrieVeda's exclusively designed organic cotton flour sack towel, an eco-friendly wooden spice spoon, and 3 recipes cards.
Siesta Co.
Siesta: a daytime nap after a midday meal; a Spanish emblem and the symbol of the good life Siesta Co. was founded by a Spanish-American wife-andhusband team in love with America. After a decade in the states, there was just one thing they missed as much as their family and friends: authentic Spanish products.
Based in Los Angeles, California, Siesta was born to bring the Spanish items they miss and love closer to you: genuine, hearty, high-quality, responsibly caught, and sustainablyfarmed products from the old world.
All of the seafood in their brand-new line of delicious conservas, or tinned fish, is wild caught and sustainably fished from Galicia, Spain (home to some of the best seafood in the world!), prepared using all-natural ingredients, and packed into organic extra virgin olive oil.
Enjoy 10% off your order with code WAWO15 through December 31st, 2022.
Baking Spirits Bright, $40
With Cozy Cacao Chai, Happy Harvest, Jolly Gingerbread, 3 recipes to get you started, and a bundle of Palo Santo sticks to maintain the love, calm, positive (irie) energies in your home.
89
Handcrafted AAPI-Owned
Eco-Friendly Eco-Friendly Allergy-Friendly Black-Owned Latina-Owned
Joy Celebration Gift Set, $70 Includes Spark Vinegar, Joy EVOO, and Elevate Spice Blend. Perfect for pasta, dipping bread, Caprese salad, fish, potatoes, ice cream, and cocktails.
Superfrau
After discovering a refreshing drink popular in Austria and Switzerland, Superfrau Founder Melissa Martinelli set out to introduce this not-too-tart, not-too-sweet, slightly effervescent drink to a generation of consumers seeking personal health and environmental stability.
Superfrau's Upcycled Certified Sparkling Functional Beverages are made with fresh surplus whey from yogurt manufacturers. The result? Delicious, healthy drinks that make a perfect cocktail mixer or afternoon pick-me-up.
As an Upcycled Certified company, Superfrau makes reducing food waste – the #1 way to combat climate change – easy, fun, and delicious.
Enjoy 15% off your order with code SuperWAWO15 through December 31st, 2022.
Superfrau Sampler Pack, $10 Includes one 12 oz can of each flavor: Pineapple Ginger, Cucumber Lime, and Peach Mango.
Olivo Amigo
Hispanic-Owned
Gloria Molist, Olive Oil Sommelier and founder of Olivo Amigo, was born in Spain, where, as she says, "Happiness is built around the table." Obviously, in Spain, good olive oil is a must (not surprisingly, the country produces more than 50% of the world's best olive oil!).
So, when Gloria moved to the US and struggled to find good quality extra virgin olive oil, she made it her mission to bring that amazing Spanish EVOO to the States.
Today, Olivo Amigo delivers the full Spanish Mediterranean experience through their selection of olive oil, vinegar, spices, housewares, and more. Each product is made with handpicked fruits and herbs sourced from family-owned farms in small batches.
In fact, the quality in every bite might just make you feel like you've been transported to the shores of the Mediterranean.
Enjoy 15% off your order with code 15WAWO22 through December 31st, 2022.
Vitality Celebration Gift Set, $70 With Spark Vinegar, Vitality EVOO, and Elevate Spice Blend. Ideal for sauces, dips, warm bread, dressings, meat, and fruit.
90
91 aficionados For the food and drink who deserve something a litttttle more exciting than a membership to the Jelly of the Month Club. Mixy Joy Cocktail Kit $25 Zodiac Girl Coffee Zodiac Inspired Coffee Blends $22 Redhook Dreams Sunflower Seed Butter $10 Mouth Party Caramel OMG! Gift Bag $11 Serenade Chocolatier Advent Calendar $25
Did you know?
49% Women started
of new businesses in the US in 2021.
92
www.weforum.org
Women's Apparel
For the sustainability-minded fashionista who won't rest until everyone is represented: sexy underwear for women of all sizes, pants that actually fit in the booty and the waist, and ready-to-wear clothing that's produced with intention every step of the way.
Revery
Revery is an AAPI-owned, sustainable, ready-to-wear brand based in Los Angeles, California, and founded on the belief that shopping sustainably should be an option for everyone, no matter what.
Each garment is designed and produced locally in Los Angeles. From the fabric they use to the factories they work with to the people involved each step of the way, the Revery team makes conscious choices with practicality and sustainability in mind.
100% of Revery's transportation is carbon neutral, plus all of their packaging is reusable, recycled, and recyclable.
Enjoy 10% off and free shipping on your first order with code WAWO10.
Drop Sleeve Sweater, $49 So, we heard you were looking for the perfect sweater. Meet the Drop Sleeve Sweater, made from ultra-soft 100% Organic Cotton. Ideal for any mood or occasion.
Mock Neck Dress, $54 Comfy, chic, and versatile! Wear it as is on an easy, breezy summer day or layer it up for cool-weather glam.
Aam
Aam is rethinking fit standards from the bottom up – literally. For most of her life, Neha Samdaria struggled to find clothes – especially pants – that fit well. At one point, the shopping experience became so unpleasant that she just started avoiding pants altogether.
Then, while earning her MBA from Stanford, Neha's research uncovered that 1 in 4 American women - predominantly women of color - shared her pain.
Clearly, the fashion industry was in dire need of an alteration. That's how Aam came to be!
Aam designs exclusively for women with pear and hourglass shapes. Their signature line of trousers is designed with a waist-to-hip ratio that accommodates full hips and thighs while sitting snug at the waist.
It gets even better: each design is rigorously fit tested across sizes, and every Aam piece is made using soft, sustainable fabrics in a factory that has been third-party certified for ethical working conditions.
Enjoy 20% off your order with code WAWO20 through December 31st, 2022.
94
The Wide Leg Pant, $120 Waist-nipping ultra-high rise with a roomy silhouette through the hips and thighs
Eco-Friendly
AAPI-Owned
AAPI-Owned
Voluptas Rose
Voluptas Rose is a small luxury lingerie company that specializes in creating comfortable, sexy pieces for women of all sizes.
A women-owned and operated brand with ateliers based in NYC and LA, the brand is steadfast in its commitment to size equality. Their lingerie line is currently available in 56 sizes with plans for expansion as the company grows. Each piece was thoughtfully crafted to be supportive and comfortable for women with all different curves.
In fact, rather than using a smaller model and grading sizes upwards (a common practice for most luxury brands), Voluptas Rose Founder Victoria Gherardi insisted on working with multiple models of different sizes in order to properly grade the designs.
The result? Exceptional fit across the entire range… because luxury should never be limited to certain shapes or sizes.
Jessica Bra, $198
An ultra-sexy, layered mesh cup design without underwire. We predict you'll want to replace all of your other everyday bras after your first wear.
Elena Bottom, $118
Ultra-soft, 4-way stretch for ultra-comfortable, all-day wear. Can also be used for swim!
Use code WAWODISCOUNT for 15% off.
95
LGBTQ-Owned
96 Wondering what to gift your stylish bestie who also happens to be a conscious consumer? These smart, comfy pieces will take her from the gym to brunch to the office and everywhere in between. eva Malibu Jogger & Weho Crew ($77 - $99) Munnzil Olive Handwoven Pashmina $150 Mirror Image Boutique Ryder Tweed Coat $72 Mayanii Selina Wide Flat Brim Fedora $44 Lacson Ravello Arva Sweatshirt in Stripe $125 Women's Apparel Roundup AAPI-Owned AAPI-Owned AAPI-Owned
Maira Ather, Founder of Munnzil
Did you know?
Across the globe, 1 in 3 businesses are owned by women. www.blogs.wordbank.org
For Him
Stuck on what to get the special hims and thems in your life? We got you. And there's not a barbecue tool in sight – promise.
Alero Sport
Janine Roth and Kim Alessi, both avid golfers, got tired of never being able to find women's golf belts during their extensive travels… because there were none.
You know what happens next: the pair got to work designing and vigorously testing a collection of golf belts that was playful, elegant, stylish, and adeptly able to withstand the heat of competition.
Now, Alero Sport stands out as just one of a few women-owned brands that are succeeding in the male-dominated golf industry. Their belts can be found in 17 states and 140 golf pro shops and boutiques throughout the US – including the #1 ranked golf course in the world.
Each belt is painstakingly designed in the New York/New Jersey area and then manufactured in Italy using the finest materials available.
By popular demand, Janine and Kim eventually added men's styles to the Alero family, too! And these belts aren't just for golf – they're a true lifestyle brand that can be enjoyed by both golfers and non-golfers alike.
100
The Greenwich, $130 Special edition: cognac & black leathers with a modern burnished gold buckle The Austin, $120 A beautiful mix of leather and Italian rayon in shades of grey The Joe, $120 This no-holes style features 2 shades of waxed cotton and cognac leather down the center Enjoy 15% off and free shipping with code WAWO15.
101 For Him May we present: a candle inspired by the Adirondacks, a 3-step kit for the person ready to elevate their skincare game, a curated gift box for the whiskey connoisseur, one-of-a-kind wooden frames fit for a sexy professor, and space-themed socks that glow. in. the. dark. Gentleman Farmer Camp Adirondack Candle $48 Oars + Alps Face Essentials Gift Kit $59 NURILENS 1804 Kevazingo $149.95 BoxFox Whiskey Business $92 Sock It To Me Men's Stargazer Crew Socks $14.50 Black-Owned
www.smallbiztrends.com
"Just
25%
of women entrepreneurs seek financing for their businesses, and 31% of the women who do seek funding are successful."
Did you know?
Left to right: Carla Farina, Founder of eddys brand, Gwen Beloti, Founder of Gwen Beloti Collection, Samanta Moisa, Founder of La Parea Wellness
Baby & Kids
Is there anything more special than a gift that says, "I chose this for you with your future – and the future of the world we live in – in mind"? We've got baby clothes that produce no new cotton or plastic waste, super-soft casualwear, matching jammies, fun characters, and healthy habit builders. Plus, it's all cute, cozy, and lots of fun.
Polished Prints
Polished Prints is a lifestyle goods line for women and kids everywhere.
The brand wasn't started by designers or serial entrepreneurs, though – the creators call themselves "just a couple of gals who struggled to find what they wanted" in terms of neutrals, graphic tees, and soft, quality clothing made with kindness… so they created it themselves.
Founder (and mom of three) Leah Longueville's mission is simple: to create purposeful garments that help people feel seen, reflect their values, and inspire them to feel their best.
All Polished Prints "wears" are ethically-made in a zero-waste factory.
Enjoy 15% off with code WAWO15 until December 31, 2022.
Baby and Kids Pajama Sets, $45
In adorable patterns like Farmer's Market, Retro Camper, and Old School Telephone. Super soft and flexible material made of 97% organic cotton and 3% spandex.
105
eddys brand
Eco-Friendly Latina-Owned
Finally: a more sustainable option for baby and toddler clothes!
eddys brand outfits are made from second-hand cotton sweaters that are unraveled and re-knit into durable garments. Even their buttons are made with 3D-printed recycled plastic, which means the production process creates no new cotton or plastic waste.
Plus, once your eddys garment has been worn out, outgrown, passed down, and shared with friends… Send it back to be cleaned, repaired, and given a second life!
(Not in the market for bebe clothes but still love the mission? Send eddys brand a note – they'll help point you in the right direction to dispose of your textiles sustainably.)
Get 10% off and free holiday shipping with code WAWO!
eddys pack, $108
One pullover, one pant, and one beanie – all in soft, simple, classic-knit styles. Bonus: it's all machine washable!
The
MoMeMans®
Originally born from aimless meeting doodles, The MoMeMans®, a kooky cast of characters with exaggerated idiosyncrasies, might seem weird… at first.
But Monica Escobar Allen, a self-proclaimed weirdo-turnedmama and creator of The MoMeMans, leaned right in and celebrated their most distinguishing features! The MoMeMans are on a mission to bring joy to parenting by finding the funny, sunny side with stories, baby goods, and gifts for creative grown-ups.
Monica personally designs every textile, writes every character's backstory, and even creates music for them!
"Parenting is hard. Adulting can be rough. But it doesn't have to be if we can laugh at ourselves and find humor and meaning in the absurdity that is every day.
- Monica Escobar Allen
Enjoy 15% off your order with code WAWO15 through December 31st, 2022.
Organic Cotton New Baby Gift Sets, $65
Made from 100% GOTS Certified organic cotton, this gender-neutral gift set includes one 3-6 month size onesie and one cominghome swaddle blanket. Essential for every eco-conscious baby registry – they just get softer and softer wash after wash! Made in small batches in New York and ready to win baby shower gift tables across the country.
106
Latina-Owned
Erin & Drew Coles, Co-Founders of The Metropolitan Players
Jake + Jack
Kids deserve gifts that excite them, help them grow, and teach them important life lessons. You deserve a home that isn't cluttered with toys!
Amanda, Founder of Small Legacies, believes that every business has the opportunity to leave an enduring legacy, and this is what she intends theirs to be: encouraging generosity, discipline, and financial literacy through play to help children grow into kind, capable, and financially wise adults.
Enduring Legacy Bank, $39.99 - $45.99
Help teach your littles responsibility and generosity with the Enduring Legacy Bank. Each easy-to-use bank is made from natural, polished hardwoods (choose from sawn pine, eco maple, or acacia) and can be personalized with the child's name.
The Picnic Day
The Picnic Day first started as a side gig in 2021. New York mom Mai Akdeniz, a patternmaker by trade, was inspired to create colorful and effortless clothes to dress families – all while keeping Mother Earth and people's wellbeing in mind.
Now, as a full-time designer and winner of the Sustainable Fashion Design contest, Mai's vision is to create colorful, fun, organic, and comfortable family outfits that help make those great memories of early childhood even more magical.
Enjoy 15% off your order with code WAWO15 through December 31st, 2022.
Baby and Adult Terrazzo Collection Soft, stretchy, comfy, and perfect for everyday activities. Match with Mom or wear the pieces solo!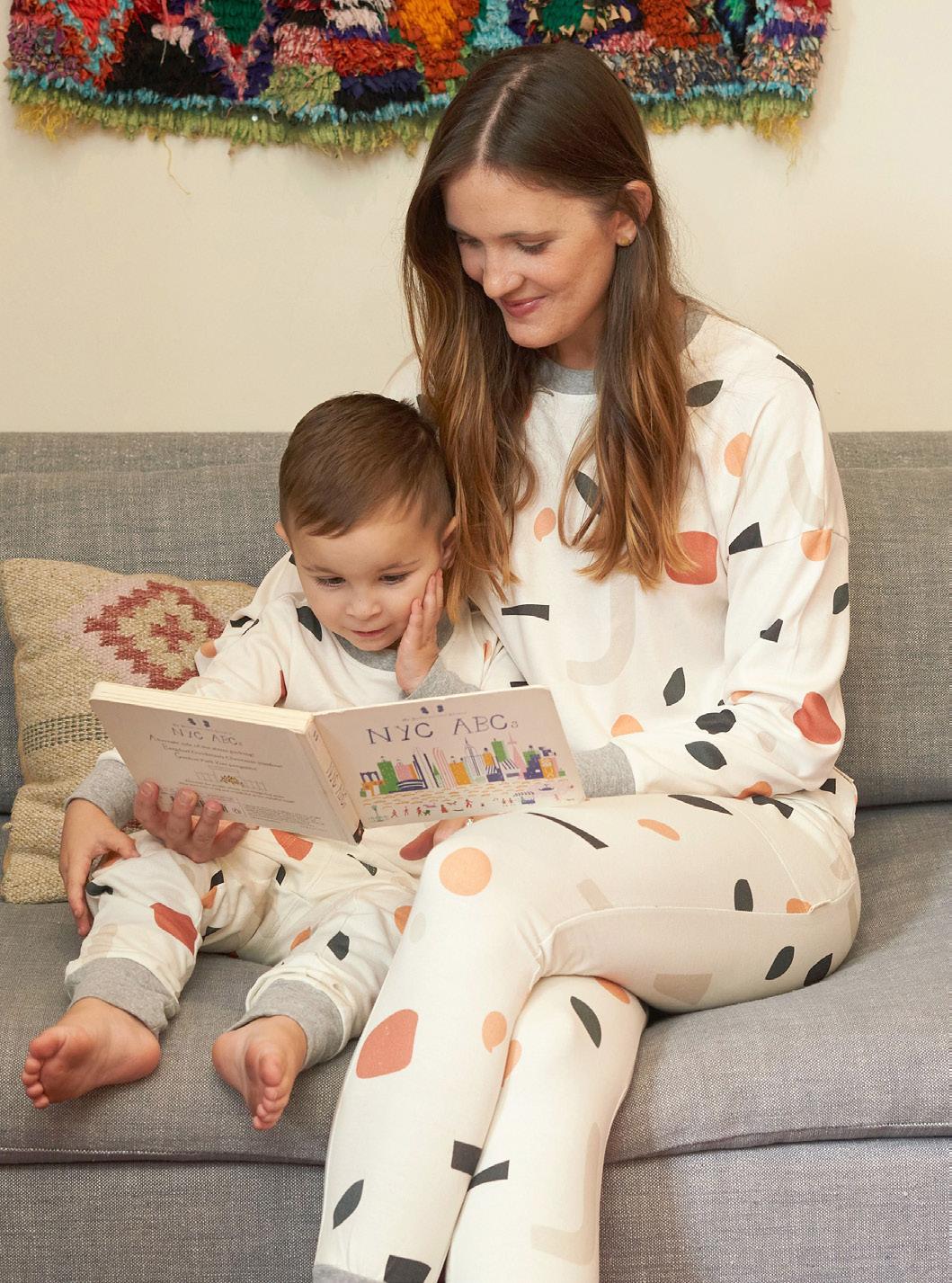 Baby & Children Long Sleeve T-shirt, Terrazzo, $45 Baby Jogger, Terrazzo, $45
Adult Long Sleeve T-shirt, Terrazzo, $59 Adult Jogger, Terrazzo, $75
108
Sustainable AAPI-Owned
109 Baby & Kids Roundup These colorful, thoughtfully-designed, sustainably-produced gifts and garments are sure to lead to hours of comfort, exploration, and essential development. (Bonus: none of 'em require batteries or make sounds that'll drive Mom and Dad up the wall.) Avenue Wrapping Rainbow Kit $40 wrapped & ready to gift Raising Good Good Natured Toddler Tee $20 Wiwiurka Plywood Ring Tower Set $80 Estella Organic Knit Doll, Frank Dog $46 Kids for Culture ABC Affirmation Book $9.99 Recess Ready Hendrix Simple Tee $45 Petit Collage Wooden Tray Puzzle Numbers, Shapes, Colors $25 Eco-Kids Busy Box 3 $35.99 Kiko + GG Machi Town New York $65 Latina-Owned
Pets
Last but not least: your furry, 4-legged family members need presents this holiday season, too! From fun dishes created by a legit ceramic artist to adventure-worthy bandanas to a special brunch-themed gift box for your pup's birthday (excuse us, barkday), your pets will be tippy-tapping with excitement when they see what Santa Paws brought for them.
Awoo
Designed for pets, their people, and our planet
Awoo was founded by a pair of designers who are crazy about dogs (yes, that includes your dog).
As pet owners, they struggled to find everyday items that fit their style, their pups' personalities, and were created with the environment in mind. As designers, they knew they could fix this.
Today, Awoo Pet Essentials is a small, female-run company with a big mission. They're committed to ethically producing high-quality pet essentials with the goal of becoming carbon-neutral and delivering 100% sustainable products.
Wait, it gets even better: Awoo has partnered with Muddy Paws Rescue, an organization dedicated to rehoming dogs through foster-based adoption. 100% of the net profit from all bandana sales and special discounts go to Muddy Paws' donors, volunteers, and fosters.
Ceramic Wave Bowl, $55 Small or $65 Medium
Finally! For the creature of culture, a truly drool-worthy bowl. Expertly hand-crafted by the talented Shaya AlArfaj of Studio Arugula using locally-sourced clay. Each bowl undergoes two separate firings to ensure durability and is later hand-painted by Shaya herself. No two are alike!
Splash Mat, $18
Mealtime? Well, it can be messy. Protect everything in the splash zone with this easy-to-clean, non-slip, silicone placemat. Available in 4 colors.
DoggieDiggz
Eco-Friendly
DoggieDiggz is your go-to for high-quality, personalized pet items made from repurposed woods, organic cotton fabrics, and eco-friendly materials.
Ashley Albright, nature lover, Denver native, and the founder of DoggieDiggz, creates each item from a place of genuine passion and purpose.
You – and your furry friends – deserve fun, eco-friendly pet accessories you can be excited about. Find 'em at DoggieDiggz.
Enjoy 15% off your order with code WAWO15 through December 31st, 2022.
Forest Bound Dog Bandana, $29.99
Rocky Mountain-inspired and made with love. Perfect for your outdoor adventure buddy.
111
The Barkday Planner
Attention, dog parents: a luxury pet party planning company specializing in dog birthdays exists. It's based in Dallas, Texas, and it's called The Barkday Planner.
Founder and Planner Extraordinaire Amanda Shaw and her team handle it all: the personalized consultation, painstaking planning of your pup's special event, helping to choose a color scheme, table design, securing a barkday cake and treats, day-of execution, and so much more!
And if you're not in Texas? Not to worry! The Barkday Planner recently launched an online Celebration Shop filled with festive toys, treats, and gift boxes, so you can bring the party to your pup no matter where you are.
Enjoy 15% off your order with code WAWO15 through December 31, 2022!
Barkday Brunch Box, $59.95
Taking your little woofer out for a patio brunch for their barkday? Here's the pawfect present! Each Barkday Brunch Box includes a Brunch Lover dog bandana, brunch-themed treats from Bocce's Bakery, a colorful pawty hat, a plush toy (choose champagne or rosé), and two barkday koozies for the hoomans.
112
Cats Roundup Don't worry, we didn't forget about our feline friends! Here, we've gathered everything your majestic house panther needs to travel in style, relax in peace, and receive an offering of toys and snacks delivered right to her queendom every single month. Because why should dogs get to have all the fun? Kitty Kardboard 'Abstract' Cardboard Cat Pyramid $52 KitNipBox $22.99/month Your Cat Backpack Stray x Travel Cat Backpack Limited-Edition $139.99
ServiceBased
Left to right: Luisa Navarro, Founder of Mexico In My Pocket , Kathy Juana, Founder of Mission Lane
By Jessica Totillo Coster
Top 10 Tips to Bring Back Your Q4 Customers in the New Year
1. Create a Post-Purchase Thank You Email Flow
Create a text-based email (so it looks like you sat down at your desk + wrote it) Thank them for making their first purchase with you and let them know how much you appreciate their business. This quick automated step will instantly deepen the relationship you have with your new customers.
2. Create a Post-Purchase Educational Email Flow
If your product has a learning curve, make sure you give the customer everything they need to have a great experience with your product or so they can articulate that to the gift recipient. You only have one chance to make a great first impression!
3. Offer a Bounce Back with their Q4 Purchase
Bounce backs are just a special offer that you give to a customer to be used at a later date. These are great tools to drum up business during slower times of the year. For instance, with every purchase made during the Holiday season, give that customer a special offer to use in January or February. Just make sure you do your part to remind them when it's time to redeem… most customers are distracted and forgetful!
4. Launch a New Marketing Campaign in the New Year
Give your customers a REASON to come back. Whether it's a New Year/New You campaign or a Valentine's Day love fest, create a marketing campaign around a time and topic that makes sense for your business, and make sure you include this new group in your marketing.
5. Offer a Rewards/Loyalty Program
Loyalty programs are an easy way to reward repeat purchases without giving too much away. In fact, most loyalty programs only give back about 5%. It's a small price to pay for repeat customers who spend 3x the amount that new customers do.
6. Keep Communicating With Them!
This seems obvious, but so many businesses are missing out on the power of email marketing. Once you take them through the post-purchase journey don't stop emailing them! This is important ANY time of year, but especially after you get an influx of new customers during a big shopping season like Holiday! Sometimes marketing is just about being top of mind so when the customer is ready for a product like yours, you're the first person they think of!
7. Create a Personalized Email Journey
The more data you can gather about your customer the more personalized you can make their journey with you. Whether it's through a survey, a quiz, or even just a quick manage preferences update find out more about this
person and what they want to see more of. This way you can tailor your content and marketing emails to be more relevant to them.
8. Make Product Recommendations
The great thing about technology is we have SOOO much data we can use to send targeted offers to our customers. Once you know what these customers are interested in and resonate with most, create a special cross-sell email campaign to recommend products you think they'll enjoy.
9. Use Retargeting Campaigns
Don't forget to add this group to your ads audience and put them in your regular rotation. Even if you don't run ads all the time (or yet), include them next time you have a new product launch, promotion, or even during a heavy gifting season!
10. Don't Count Them Out if They Don't Come Back Right Away
It's possible this new customer isn't your IDEAL customer, but a loved one in their life is. So even if they don't come back and shop with you for themselves, don't count them out. Hang onto their data so you can re-engage them during next year's holiday season!
Enjoy $10 off the Holiday Content Bundle with code WAWO22! Valid through 12/31/22.
Get 90 Holiday Content Prompts, 75 Holiday Subject Lines, and 60 Holiday Hashtags to promote your product-based business!
Jessica Totillo Coster is an eCommerce and email marketing strategist for boutique owners and product entrepreneurs.
As the Founder of ECommerce Badassery, Jessica uses data and experience to help scrappy female entrepreneurs grow their traffic, sales, and profit. Here, she shares her top tips for bringing your customers back in the new year.
115
By Lesline Pittman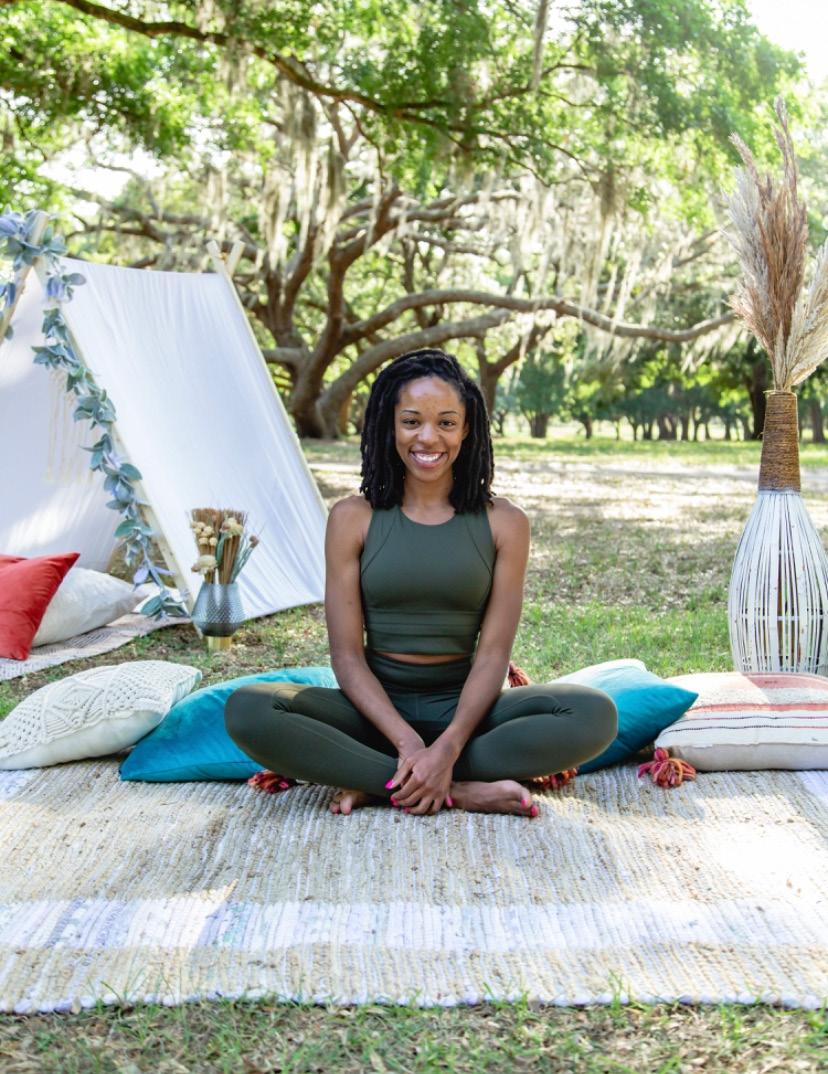 Wellness Tips for Moms This Holiday Season
5
Being a mom is hard enough, but during the holidays it can feel downright impossible to keep up with everything. Between cooking, cleaning, shopping, and entertaining, it's easy to let your own health and well-being fall by the wayside. But if you want to be able to enjoy the holidays with your family, it's important to take care of yourself first. Here are 5 simple tips to help you stay well this holiday season:
Rule of thumb for water intake: drink half your body weight in ounces of water. For example, if you weigh 150 lbs, it is suggested to drink 75 ounces of water. If you are choosing to drink alcohol this holiday season, make sure you are drinking more than half of your body weight for your water intake. Alcohol is dehydrating.
When you're constantly on the go, it can be tempting to skimp on sleep. Trust me I get it, the nighttime for moms is our only ME time to watch Tik Tok videos or binge-watch our favorite show. But running on empty will only make you more susceptible to illness. Make sure you're getting at least seven hours of sleep each night.
"7 hours, Lesline?! I'm lucky if I get 5. I have too much going on in my head."
Ok here are a few tips to help you wind down for bed this holiday season:
• Put your phone on Do Not Disturb starting at 8 pm. Eliminating notifications will help your brain relax.
• Buy Lavender essential oils and a diffuser. Once you put your phone on DND, turn on your diffuser and close your bedroom door. By closing your bedroom door, you're allowing the lavender smell to fully permeate your room while you get the kids and yourself ready for bed.
• Place your phone in another room that is NOT your bedroom.
• Then, when you come back to your room, it will smell like pure relaxation.
Once the holidays are over, you'll be glad you took some time for yourself. Whether it's getting a massage or taking a long bath, make sure you schedule some time into your busy holiday schedule just for YOU. By taking care of yourself this holiday season, you'll be able to enjoy all the festivities stressfree. One way to incorporate your breaks is by scheduling them in your calendar. Take 10 minutes every day and just be by yourself.
Here is a quick meditation that I created that will help you start your day refreshed
I know, I know. "Really, Lesline? Where am I supposed to find time to exercise when I have to buy presents, food, etc."
Moving your body for at least 15 minutes a day can alleviate holiday stress and help you be more responsive versus reactive to that family member that irks you. You know the family member that I'm talking about.
One way I like to incorporate my 15 minutes a day of movement is by dancing with my kids. I'm doing 2 things at once, and as moms, we love to multitask!
I am spending time with my kids AND I'm getting those endorphins flowing. Currently, Gracie's Corner is what my kids love to dance to, and boy do we get moving!
It's easy to indulge in all the holiday sweets and treats, but too much sugar can wreak havoc on your immune system. Balance out the holiday feast with plenty of fruits and vegetables.
I am all about enjoying your life and not depriving yourself. One way I incorporate fruits and vegetables into my life during the holiday season is doing it FIRST thing in the morning. I also live by the rule of getting at least one vegetable and one fruit in my belly every day.
Staying hydrated is essential for good health all year round, but it's especially important during the winter months when cold and flu viruses are circulating. Keep a water bottle with you at all times and drink throughout the day. And make sure you clean this bottle every night! Even though it's just water in your bottle, our mouths contain a lot of bacteria that can get us sick.
If you are still struggling with finding time to move your body, don't worry. I have a virtual yoga studio that is perfect for you. As a busy mom, I know how precious your time is so I have created a studio that fits your schedule. In my virtual yoga studio, I have daily yoga videos, journal prompts, meditations, and more to help you feel less stressed this holiday season. You can check it out here.
The holiday season can be overwhelming but remember that YOU get to decide how you respond to every single situation that comes your way. My hope is that you take at least 1 of these tips this holiday season so that you can truly enjoy your family.
117
1. Get enough sleep 4. Take breaks 5. Exercise 2. Eat healthy 3. Drink plenty of water
I leave you with this:
Don't be afraid to ask for help from friends and family. Delegate tasks and accept offers of assistance graciously. You are NOT a super woman. That is NOT a badge of honor. So when your mother-in-law offers to wash the dishes graciously receive this act of service.
Lastly, make sure to schedule in some fun! Whether it's going out with friends or taking a class, make time for activities that bring you joy. Following these tips will help you feel your best during the hectic holiday season. Happy Holidays!
Get 30 days free in Lesline's virtual yoga studio! Use code WAWO at checkout.
Lesline Pittman helps mothers regain their time and energy through yoga and meditation at Lesline Does Wellness. As a mom of 2 toddlers, she understands firsthand how stressful it can be to juggle a full-time job, run a business, and be a parent, wife, friend, and daughter. Here, she shares her top 5 wellness tips for moms this holiday season.
Black-Owned Mom-Owned
WAWO Sponsor 2022
Kelly Mosser Meet
Meet Kelly Mosser, a values-driven coach, strategist, speaker, and top 2% podcaster! We're big fans of Kelly here in WAWOland (she's Lisa's coach!), and we're absolutely thrilled to have her as one of the official sponsors of this year's Gift Guide!
Kelly is all about helping women find their unique voice, get visible, reframe failure, and step into the role of paradigmshifting leader, so obviously we had tons of questions about her journey, what it means to build an aligned brand, and how we might all benefit from approaching failure as a science experiment instead of a soap opera.
Regardless of whether you're working to get more eyes on your world-better business or you're ready to start showing up as your most authentic self outside of the entrepreneurial world, you're in for a treat. Are you ready!?
WAWO: Hello! To start, we'd love to hear a little about you! Where in the world are you located, and what's bringing you joy right now?
KM: Hi! I've lived in New York for the past 8 years, so I *think* I can technically now identify as a New Yorker.
So many things are bringing me joy right now: my dog Tully, the photos we just got back from our wedding, cozy decaf cappuccinos, and the fresh new journal I just bought from McNally Jackson!
KM: I am obsessed with helping women entrepreneurs find their voice, scale their influence and impact, and transform from "expert" into paradigm-shifting leader.
I am so blessed to coach and consult for some of the brightest, most dynamic, and biggest-hearted entrepreneurs and businesses. Nothing lights me up more than seeing a business owner step into her power, find her voice, and become the one they can't ignore!
WAWO:
KM: I started my career in corporate retail buying, crunching a lot of numbers and predicting trends. While there were aspects of the job I absolutely loved, I knew I needed to be working hands-on with people. I left that role to support startup businesses with their strategy and operations, and fell in love with helping businesses scale.
My last "real job" was the Director of Strategy and Operations for 305 Fitness, a New York-based wellness and fitness company. At the time, I was slowly building my own coaching practice on the side, where I was helping women reduce stress and feel better through meditation and helping them connect with their intuition.
Before I knew it, I was helping my friends grow their own side hustles, because they knew I had so much experience in the startup world. That's how I fell into my groove supporting small businesses, and I haven't looked back!
WAWO: What does it mean to build a brand in an aligned way?
KM: It's so easy to fall into the trap of "I'm not where I want to be yet," "maybe if my business just did what they're doing, we'd get there faster." Every time you log onto social media, you're bombarded with what others are doing, and it can be so distracting.
To me, building a brand in an aligned way is all about rooting everything you do as a business owner in your values. You want your brand not just to be known for the great products or services you sell, but also for the mission at the core of your work and what you stand for as a business.
For a lot of brands, it can be tempting to sacrifice some of your values for faster success, and I just never believe that's the right approach.
At the end of the day, all you have as a brand is your integrity, and even if your growth is slower, the success you'll create when you're truly operating from a place of purpose and integrity is going to feel so much more authentic and wonderful than any success you create as a result of a shortcut or quick cash grab.
WAWO: Oooh, that's powerful! So, helping business owners find their unique voice is a big part of the work you do. What does that mean to you, and what does it look like for them?
KM: Growing up, many of us were conditioned to follow the status quo. We saw how standing out or being different could result in a person getting bullied or being left out of the group. As humans, it's our nature to want to feel included, valued, and appreciated. So it's natural for our brains to encourage us to follow the "safe" path as often as possible.
Starting a business, whether it's a multiple 8-figure enterprise or a scrappy side hustle, is a massive act of rebellion. When you start a business, you're essentially saying: "The status
120
WAWO: What do you do for a living, and what type of client do you absolutely love working with?
Tell us more about the path that led you here, please!
quo doesn't work for me. I'm willing to get uncomfortable exploring a new path for myself, and I'm aware that it won't be easy, and it might not work."
That can be super scary for our brains! It's so important to recognize what a triumph it is just to START your business. And then once we find ourselves on the path of entrepreneurship, our brains will often try to guide us back into the status quo among our fellow business owners.
Stepping into true authenticity and finding your voice requires not just one but TWO massive breaks from the status quo: to leave behind the school-to-job pipeline that was set up for us, and then to break from what all the other brave business owners are doing.
This isn't always easy work. It requires a lot of courage, a lot of self-awareness, and the right tools to help you move through the resistance and fear that says "just be like everyone else!" But when you're showing up in your highest expression of authenticity, you can finally magnetize the people who actually share your values and will benefit the MOST from what you have to offer.
WAWO: Failure: we all know it's an inevitable part of business and life, but it still feels really, really uncomfortable to experience, right?! Can you share some of the ways you've found opportunities within failure? How might our readers practice this for themselves?
KM: It is totally normal and natural to be afraid of failure, in fact, our brains are wired this way on purpose! We need to remember that our brains' primary goal is to keep us alive, and by keeping us from new experiences, our brain feels like it's just doing its job. Rather than trying to eradicate our fear of failure, we can take a more gentle, more experimental approach to keep us moving forward even when we feel that fear response bubbling up.
The first part of this strategy is to remember that there's value in all experiences, even the ones that don't work out the way we want them to. Instead of thinking in black and white terms of "success" and "failure," it's so helpful to think of our experiences in terms of 'what went well and what did I learn for next time?"
The truth is, there's no such thing as total success or total failure. Even when things go well, there will be something we'd like to change for next time, and when things don't go as we'd planned, there's always a valuable experience or lesson to be gleaned from it.
I encourage all of the women I work with to think of their businesses as a science experiment rather than a soap opera. When we treat our business like a soap opera, every "failed" experience will be interpreted by our brains as a
personal failure. We'll allow it to mean something about our potential or our likelihood of success in the future. We'll be mean to ourselves and our self-esteem will plummet.
On the other hand, when we treat our business like a science experiment, every outcome is acceptable and valuable. When things go right, we can double down on them and repeat them for even more success. When things go wrong, we can objectively evaluate what's working and what's not so we can iterate for next time. No mind drama. No shame spiraling. We can simply pick ourselves back up and keep trying, keep experimenting.
I really think this is the secret to success as a business owner. Be willing to keep trying and failing, and don't let failures of any size impact how you perceive yourself and your potential for success in the future.
WAWO: What's something you wish more women felt comfortable doing?
KM: I really wish more women were comfortable getting out there and becoming more visible. I meet so many entrepreneurs who feel like they haven't created enough success yet and that's why they can't get more visible, get more press, or be considered for bigger opportunities for exposure.
The problem here is that too many of us think of visibility and exposure as rewards for our success, when in reality they're tools to create more success. The reason you haven't created the level of success you desire is because not enough people
121
have had the chance to fall in love with you and your brand. You'll create the level of success you desire by putting yourself out there exactly as you are right now, exactly as your brand is right now. That's really the next step to scaling.
WAWO: What are some steps the women reading this can take – whether they're entrepreneurs or not – to get more comfortable finding their voice and trusting their intuition in their own lives?
KM: It's really important to start to get clarity on what you bring to the table in very practical terms. If you don't feel confident or clear about the value you add, you will always feel more comfortable hanging back and lingering in the shadows, waiting to be invited by someone to share your magic or speak your mind.
When you truly understand what your values are, what you bring to the table, and what leverage you have, you'll never feel like you're asking for something you don't deserve. You'll know you deserve every opportunity that comes your way, and you won't be shy about raising your hand for it!
WAWO: Where can our readers keep up with you online?
KM: I'm always on Instagram and I'd love to connect with you there! Send me a message @kelly.mosser and I'll voice note you back.
I'd also love to invite you to check out my podcast, The Aligned Success Show, which helps entrepreneurs master the magical alchemy between spirit, science, and strategy so they can scale their businesses with ease and joy.
And finally, if getting massive exposure for your brand and business is something you're serious about in 2023, I invite you to learn more about my new course, Hell Yes Guest, so you can replace your dead-end marketing strategies with ones that actually work and feel amazing.
WAWO: Ok, readers – are you as speechless as we are right now!? That was amazing, Kelly. Thank you so much for sharing your wisdom with us, and thank you for helping to make this Gift Guide possible!
KM: I'm currently obsessed with helping experts, leaders, entrepreneurs, and authors create more visibility so they can scale the impact of their brands and of course, generate more revenue. I know this can feel extremely daunting for some folks, and for others who know they're ready, it seems impossible to know where to start.
As a podcast host, I've gotten to witness the power and magic of the podcasting world. Booking yourself as a guest on relevant podcasts is the fastest, most effective, and most profitable way to scale your brand and business right now, because you don't need to compete with any algorithms or pay for the exposure. Helping entrepreneurs dive into this strategy in an intentional way that actually drives their business goals forward is my top priority right now!
I just launched my new course, Hell Yes Guest, to teach leaders how to establish themselves as go-to experts who are ready for the mic so they can create massive exposure for their businesses. I'm so excited to start taking my students through the process of pitching, getting booked every single week, and monetizing this strategy.
As social media changes and it becomes harder and harder to build a brand on those platforms, becoming a Hell Yes Guest will be the smartest organic content marketing strategy for 2023 and beyond across ALL niches.
122
WAWO: Are you launching any new programs or promotions this holiday season? We'd love to hear about them!
WAWO Sponsor 2022
Audrey Saccone Meet
Say hello to Audrey Saccone, Founder & CEO of Audrey Digital and Launch BFF Even if you haven't virtually "met" Audrey before, you've almost certainly seen her work – her digital marketing and PR expertise stretches all the way back to 2012!
The all-star team at Audrey Digital provided the design for the gorgeous Gift Guide you're reading through right now. We're also thrilled to announce that they're an official sponsor for the 2022 WAWO Holiday Gift Guide!
In addition to her generous sponsorship, Audrey Saccone was kind enough to agree to let us lovingly interrogate her about all things Audrey Digital and Launch BFF. Don't miss your chance to get to know this legend (and stay 'til the end for some excellent free resources)!
WAWO: To start, can you share a little about who you are, where in the world you're located, and what's bringing you joy right now?
AS: I'm Audrey Saccone, CEO of a marketing agency serving business owners with online courses and memberships. I'm based in NYC – midtown east, specifically – and my adorable puppy brings me the MOST joy!
WAWO: Tell us a bit more about the work you do and the people you work with, please!
AS: We're a full-service marketing and launch agency serving clients with online courses and memberships. We help them with creating everything for, and managing, their launches (everything from their lead funnel to their emails and sales page and new client onboarding), as well as support them with their marketing between launches. We act as an extension of their team, helping them to seamlessly scale up during busy seasons.
Our clients are industry leaders and influencers. We typically work with people who have a strong, engaged audience that we help them leverage to grow their business and their influence.
WAWO: What inspired you to start Audrey Digital?
AS: I worked in-house for a few different course creators and learned A LOT about how to successfully launch and engage an audience. And one of the most important things I learned? This type of business is highly cyclical and can quickly lead a team to burnout. When they're busy, they're BUSY, and when they're slow, it can be boring.
By working with a team like ours, you get specialists who know how to work efficiently (we do this ALL YEAR, not just 1-2 times a year like an in-house team) who can set them up for success and be an extra set of hands to get everything done.
WAWO: Has the team at Audrey Digital worked on any recent projects that were especially fulfilling or close to your heart? If so, can you share a few details?
AS: We just worked with the team at BeautyUnited to create a campaign supporting gender diversity within the beauty industry. It was really eye-opening to learn first-hand what those in the Trans and Gender Non-Conforming community have experienced in the beauty industry – one I'd assumed
had embraced and celebrated them. We put together a really powerful campaign showing how incredibly talented they are and how underserved they've been.
WAWO: What's your favorite part of the work you do?
AS: Learning more about their clients and the work that THEY do. Like most of us, I grew up learning about "traditional" jobs (teacher, lawyer, doctor) and I just find it fascinating to hear about all of the ways people earn a living. People are so incredibly talented and have such creativity and it's inspiring to see the businesses they build.
WAWO: Love that! What's something you'd like to see change within the digital marketing space in the next 5 years?
AS: I'd like to see people have fun with their marketing! So many people find digital marketing to be a necessary evil, and it can certainly be a lot of work, but it can also be a lot of fun! I find marketing works best when people don't take themselves too seriously and enjoy the ride.
WAWO: When it comes to marketing, what do you wish more entrepreneurs realized or understood?
AS: Even if you outsource your marketing, if your business revolves around YOU as the brand, you have to be involved.
At the end of the day, people want to engage with other people. So if what you're creating doesn't feel like you, your audience will be able to tell and they'll lose trust.
WAWO: As we move through the holiday season and into the new year, what's something you'd love for fellow women business owners to prioritize?
AS: Themselves :) As business owners, we're so often working in service of our clients, our customers, and our teams. And it's important to take time for ourselves. For me, that means an (almost) weekly solo dinner date at my favorite restaurant. I park at the bar with a book, a cocktail, and some oysters. It's the best!
WAWO: Ok, that DOES sound amazing! Finally: what's your favorite thing about being a female founder with an all-women team?
AS: Watching them support each other and get even better at their craft. They virtually co-work together, they support each other's wins, and they love collaborating together. The work we do can be stressful and building a culture virtually is difficult, so I'm really proud of the bond they have.
WAWO: Thank you so much, Audrey!
Are YOU launching something in 2023? If so, you'll want to make sure to grab these offers from Audrey and her team:
• Free Canva Testimonial Templates: Build credibility & trust with professionallydesigned Canva testimonial templates!
• Free Launch Recipe Cards: Love the idea of launching but aren't sure what you need to start? Look no further!
• Launch University Waitlist: Learn how to execute the perfect launch!
And if you'd like to keep up with Audrey online, you can find her at AudreyDigital.co, Launch BFF.com, and on Instagram
125
ServiceBased Roundup
While product-based brands get lots of attention when the gifting season rolls around (and rightfully so!), we couldn't let you leave without telling you about a few amazing women-owned service-based businesses, too!
No matter what you might want to give yourself for 2023 – a solid marketing strategy, some time with a business mentor, that heart-eye-inducing branding suite, the home office makeover you've been dreaming of, or even a much-needed getaway – we think you'll be glad to have these superstars on your radar.
Kristy Black Creative
126
Helping entrepreneurs with bright eyes & big whys bring more joy and ease into their business through strategic brand design and supportive goal-coaching
Sustainably curated culinary trips designed to help you experience the magic of Japan and Mexico through food
Puebla York
Custom interiors, interior architectural planning, design consultations, and more – all influenced by renowned designer Susan Knof's sophisticated, cosmopolitan style
KNOF Design
Ninety Five Media
Ready to meet even more powerhouse service-based business owners in industries like accounting, legal, marketing, coaching, project management, and more? Check out this blog post or head over to the We Are Women Owned Small Business Directory, where you'll find more than 100 noteworthy women-owned brands (including around 30 service-based businesses).
127
community that serves as a support system for
designers, and other creatives by connecting them with both clients and
The
An online
artists,
colleagues
Design Database A digital marketing agency with over 45 years of collective experience in social media management, strategy, video content creation, brand marketing campaigns, and email marketing services
them
Guiding heart-centered small business owners in simplifying their day-today operations and mindset so they can create a business that provides
with financial freedom, purpose, and joy
Creative CEO
Ready
There's nothing better than delighting the people in your life with amazing gifts purchased from impact-making, women-owned brands… except maaaybe saving a little coin while you're at it!
Here, you'll find exclusive holiday promos and special savings from the brands featured in the WAWO Holiday Gift Guide and the WAWO Directory. Happy shopping (and saving)!
to shop? Shop All Brands
READY TO CONTINUE SHOPPING SMALL AND SUPPORTING WOMEN-OWNED BUSINESSES LONG AFTER THE TREE COMES DOWN? WE'RE MAKING IT EASY FOR YOU WITH THE
WAWO S MALL
B U S I N ESS D I RECTO RY!
Inside, you'll find more than 100 socially conscious, sustainability-oriented women makers, do-ers, and curators – all with seriously beautiful brands – across categories like accessories, apparel, baby & kids, beauty, food & beverage, home & lifestyle, gifts, pets, wellness, services, and more!
Seriously – take a few minutes to explore, and we're confident you'll see why the WAWO Directory is the go-to destination for discovering, shopping, and supporting women-owned businesses.
Don't forget to scope out each brand's profile! That's where you'll find WAWOexclusive promo codes, details for upcoming events, and exciting updates.
We can't wait for you to connect with your new favorite small business(es)!
129
Left to right: Gabriela Milian, Founder of Vision in Focus Media & The Life Pivot, Luisa Navarro, Mexico In My Pocket , Kathy Juana, Founder of Mission Lane