Chamber chairman
Craft gives Council "Year in Review 2022" report
Chamber had sponsorship totals of $25,150 and volunteer hours totaled 488
by MICHAEL E. POWELL Editor michael@cfmedia.info
At the Monday night, Jan. 9, 2023 regular city council meeting, Cherryville Chamber Board Chairman Pete Craft gave the Chamber's 2022 Year in Review report, outlining how things went for the Chamber in all its endeavors.
Starting off, Mr. Craft noted to council it has "… been a great privilege" for him to be the Chairman
of the Chamber, and how much he enjoys what he does as the chair.
"To start this review off, we have had seven (7) ribbon cuttings, three of which were actually expansions," said Craft. "Those seven were at Turner Animal Clinic, Frank Zayas Photography, the new Cherryville YMCA building (an expansion), Hometown Healthy (an expansion), Main Street Urgent Care, Caromont Urgent Care (an expansion), and Piedmont Lithium Foundation Office."
Craft continued, "We assisted with the dedication ceremony for the newly revitalized Belk office and See REVIEW, Page 2
Senator Ted Alexander sworn in at City's first council meeting of 2023
Other
by MICHAEL E. POWELL Editor michael@cfmedia.info
At last Monday's Jan. 9 2023 regular city council meeting – the first of the new year 2023 – council started the year off right by approving the regular city council meeting minutes of Dec. 12, 2022. There was no December work session as it had been previously canceled due to its being so close to the Christmas holiday.
In Mayor Beam's comments, he noted it was National Law Enforcement Appreciation Week and he thanked Interim Chief Brian Doolittle and the men and women of the Cherryville Police Department for their service to our community, putting their lives on the line every day for the citizens of Cherryville. Mayor Beam also noted the city applied for a $114,000 federal grant to get the police department a new roof and to get an interior lift pump installed.
"Also," Mayor Beam added, "interviews for the
position of police chief for Cherryville have started and we are anticipating having a new chief in place by February."
Mayor Beam also took a moment to give a "shout out" to the city's Public Works Department.
Mayor Beam ended his comments by telling those at the council regular session it is a sad day for the citizens of Cherryville as the town recently lost its longest serving mayor, Robert Austell, who passed away Tuesday, Jan. 3, 2023.
Mayor Austell was preceded in death by his wife, Caryl Beam Austell, who passed in October 2022.
Councilman Jon Abernethy
led everyone in a prayer for the family of Mayor Austell.
Council's special guest for the evening was Sen. Ted Alexander (R-NC Dist. 44), of Shelby, who chose Cherryville's council meeting of Monday night at which to be sworn in. Senator Alexander was sworn in by Superior Court Judge Justin Davis. With Sen. Alexander was his wife, Patti, and daughter, Christine. His son, Will, was unable to be with them at the swearing-in.
After his swearing in, Sen. Alexander took the podium and thanked everyone who came to watch his swearing in, most especially his wife and daughter, Patti
and Christina, but, added Sen. Alexander, "I also want to thank my Lord and Savior, Jesus Christ."
Also in attendance were many Republican party officials from Cleveland and Gaston County as well as Gaston County's new sheriff, Chad Hawkins and his wife, Abbie.
Senator Alexander noted that while many office holders are sworn to uphold the U.S. Constitution as a part of their oath of office, there are many who don't know that much about the N.C. State Constitution, copies of which he had handed out earlier, before the council session. He noted the Old
ALEXANDER,
by MICHAEL E. POWELL Editor michael@cfmedia.info
The Cherryville Little Theatre has an upcoming play scheduled to be performed Feb. 3 and 4, at 7 p.m., according to play producer, Lutricia Bennett. The theater is located at 301 W. Academy St., Cherryville.
Never too late for an old beauty with "good bones" to get extra-special attention
by MICHAEL E. POWELL
is getting not only some new owners but a new look as well. It's never too late for an old beauty like that –and one with "good bones" no less! – to get a little extra-special attention.
Enter into this story the person of Mrs. Lorene Neill Summey, a current resident of Somerset Court in Cherryville, who recently celebrated her 105th birthday. She was born in the house See DIXIE, Page 3
"The play will also be performed Feb. 5 at 3 p.m.; Friday and Saturday, Feb. 10, and 11, at 7 p.m., and Feb. 12, at 3 p.m.," said Mrs. Bennett, adding, "The show is 'The Importance of Being Earnest', and instead of it being set in the 1890's in England, the director is taking liberties and changing the setting to America in the 1960's."
For those who may not know about the play Bennett said, "'The Importance of Being Earnest', is a 'Trivial Comedy for Serious People'. It is a comedy where two friends use the same pseudonym (Earnest) for their on-the-sly activities."
Bennett noted Erika Shelton is directing this comedy, originally set – as was noted – in the 1890's.
"However, as I noted earlier, Erika is changing the setting to 1960's America. This show has brilliant acting and promises to be
an entertaining show full of punch-lines," said Mrs. Bennett.
Essentially, and to firm up more about what the gist of the play's story arc is, Bennett said, "It's the story of two bachelors, John 'Jack' Worthing and Al-
gernon 'Algy' Moncrieff, who create alter egos. They attempt to win the hearts of two women who, conveniently, claim to only love men called Ernest. Jack and Algy struggle to maintain their deceptions and as the See PLAY, Page 4
Wednesday, January 18, 2023 75¢ 704-484-1047 Every Wednesday
business includes approving two zoning issues, audit news, and Chamber's "Year in Review"
See
Page 2
As members of the Cherryville City Council look on, Republican Sen. Ted Alexander (NC Dist. 44) is sworn in by Superior Court Judge Justin Davis. With him and holding the Bible is his wife, Patti. (photo by MEP/The Eagle/CF Media)
An early 20th Century house on South Dixie Street
Editor michael@cfmedia.info
Cherryville Chamber Board of Directors Chairman Pete Craft, of Stamey – Cherryville Funeral Home, give the City Council the 2022 "Year in Review" report last Monday night, January 9, 2023.
(photo by MEP/The Eagle/CF Media)
CLT's play, "Importance of Being Earnest", to start Feb. 3
Dixie Street's 100-plus year old Summey House gets new look
Chris Stone, Madison Avery, and Angie Dolan go over their parts at one of the play practices for "The Importance of Being Earnest" play, set to be produced by the Cherryville Little Theater. (photo provided)
12/28/23 Accounting & Tax Service Judy Gordon gordonaccounting@att.net 704-435-8297 FAX: 704-435-8298 109 W. Main Street • Cherryville, NC 28021 Please Call For Appointment
The Summey House, on South Dixie Street in Cherryville, currently undergoing renovation and repair. (photo provided)
ALEXANDER
From Page 1
North State has had three Constitutions; one in 1776; one in 1868; and the final one in 1971; all of them having always had the phrase in them concerning Liberty. Alexander told the gathered folks at the meeting that he considers serving in the General Assembly a calling and one which he wants to "…walk in a manner that is worthy of the office to which I have been called. Thank you again, council, for this honor to speak to you and to be sworn in here."
Chamber Chairman Pete Craft gave the State of the Chamber report, noting at the end of the report that the Chamber "…did not use any of the city's budgeted money for any Halloween or Christmas events. We raised enough
REVIEW
From Page 1
apartment building and assisted with the Business After Hours held at Peak Resources Cherryville. In the area of community relations, we hosted a joint movie night with the Cherryville YMCA and MainStreet Family Care; assisted with Somerset Court's Disco Community Meet and Greet; and provided community marketing materials, such as restaurant guides, shopping guides, Cherryville-branded fans, chip clips, writing pens and QR code cards."
Craft also spoke about how the Chamber was involved in school partnerships by taking the Sanderson Sisters (from the Halloween Parade), Sponge Bob Squarepants, Patrick (the Starfish, from Sponge Bob), the Grinch, and Santa (from the Christmas Parade) to the elementary, intermediate, and middle schools in Cherryville.
"We also helped in that
sponsors to where it was not needed."
Following Mr. Craft's comments about the state of the Chamber, council heard from a representative of their accountants, Butler and Stowe. The spokesperson told council they issued an unqualified opinion that the City of Cherryville met all of the requirements put forth by Butler and Stowe and received a good report.
The Council went into and out of public hearing on two items on the agenda: the proposed text amendment for the consideration of permitting food trucks to the zoning ordinance, and the zoning text amendment for clarification of the special use process, both of which were discussed by Planning and Zoning Director Alex Blackburn.
Mr. Blackburn explained to council the first amendment was to streamline the process for
area by doing the following: finding sponsorships for area schools for things such as athletic sponsorships to ensure each athlete had the proper equipment needed; helping with Student of the Month programs; and assisting with teacher Christmas gift baskets."
Mr. Craft also told council about the Chamber's Festival Committee, which assisted with the planning and execution of the following events: the Independence Day celebration; the Hocus Pocus Parade; the Little Monsters March (which he said had 400 children in it); ScaryVille; the Tree Lighting; Who-Ville, with its large crowd; and the always popular Christmas Parade.
"We had sponsorship totals of $25,150 and our volunteer hours totaled 488. Additionally, we helped gain sponsors to help pay for $9,500 of the city's fireworks display for the Independence Day Celebration, and more importantly, we did not use any of the city's budgeted money for any Halloween or Christmas events. We raised enough sponsors to where it was not needed,"
food truck operators as well to address the fees the city charges. Council voted on and approved this amendment. On the second zoning text amendment proposal council voted to approve the amendment as presented.
City Manager Brian Dalton presented the financial statement to council, noting it was where the city needed to be in all their categories and funds.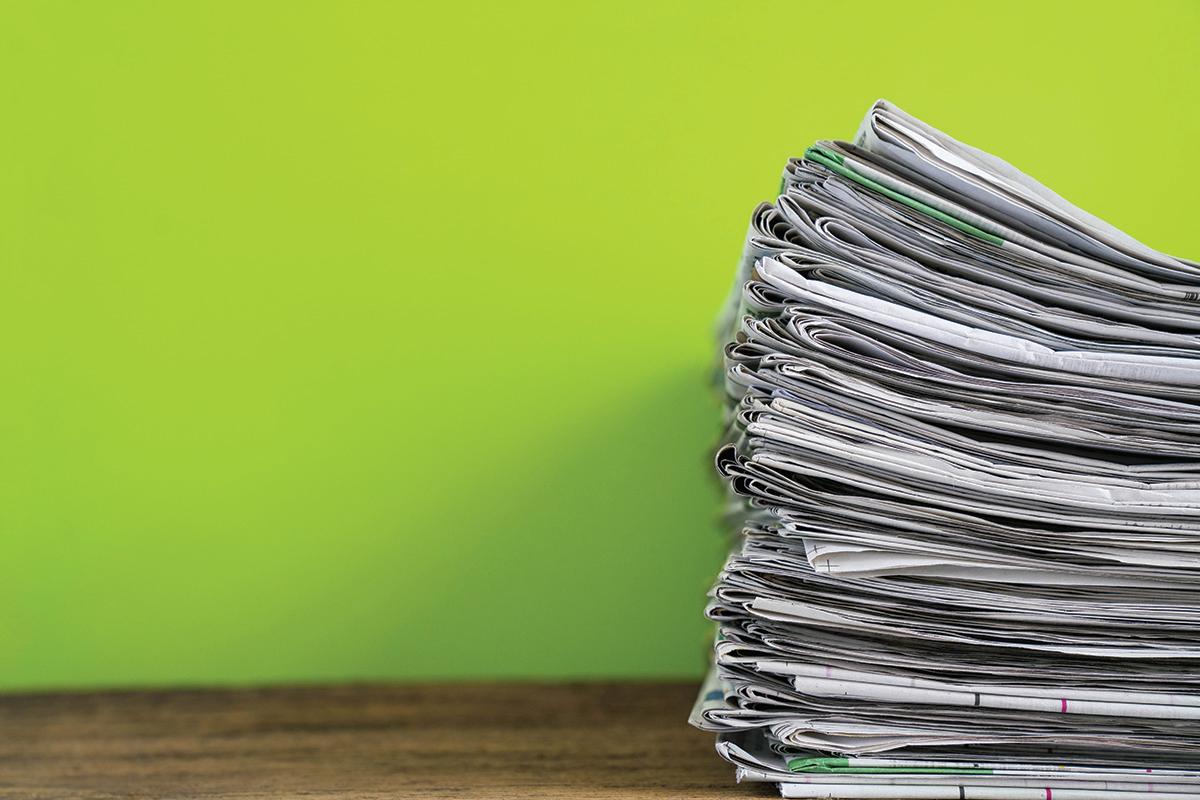 In other business council was apprised of a speeding problem on Eaker Circle, in which case Interim Chief Doolittle was asked if the CPD could do a traffic study there, to which he replied they would do so.
There being no other business, council adjourned their first regular council meeting for 2023.
he said.
In closing, Mr. Craft said, "Without teamwork, these things were not going to happen, and without communications, all of this would not have happened."
Craft also said the Chamber's banquet has been moved up to May, and that, thanks to the positive comments they have had about the Independence Day Celebration's successful turn at Rudisill Stadium, that plans are in the works for it to be held there again for 2023.
Council approved Mr. Craft's fifth term as chairman, until December 2025, and added Emily Hurst, of FleetNet, to also be appointed to serve on the Chamber Board until December 2025.
Board members whose terms are up in December 2023 are Pam McGinnis, Vickie Spurling, Sarah Chambers, and Jhoan Alfaro.
For more information on the what the Chamber and the Chamber Board does, call the Chamber at (704) 435-3451, or visit their web site at www.cityofcherryville.com/chamber-of-commerce.
■ POLICE
ARRESTS
1-5: Nicholas Ryan Courtemanche, 35, 251 St. Mark's Church Rd., Cherryville, was arrested at Dallas – Cherryville Hwy. and Wallaby Rd., Cherryville, by GCPD officers on one count of an OFA (contempt of court/perjury/court violation).
1-5: Anthony Dewayne Cox, 54, 113 Banks Dr., Cherryville, was arrested at 425 Dr. Martin Luther King Jr. Way, Gastonia, by GCSO deputies on two (2) counts of a warrant from another agency.
1-6: Takesha Diane Hamrick, 37, Streets of Cherryville; one count misdemeanor WSOJ for outstanding warrant. $1,000 secured bond.
1-6: Joshua Cody Ayers, 22, Streets of Cherryville; warrant service for one count misdemeanor interfere w/electronic device. $3,000 secured bond.
1-6: Daniel Wayne Knighten, 47, 216 Putnam St., Cherryville; one count misdemeanor WSOJ. $1,000 secured bond.
1-7: Cynthia Diane Chavis, 23, no address given on police report; felony possession of methamphetamine. $1,000 secured bond.
1-7: Jordan Bryant Lyles, 29, 211 N. Jacob St., Cherryville; one count each felony carrying a concealed deadly weapon, felony trafficking methamphetamine, and felony maintaining a vehicle for the purpose of selling controlled substances; and one count each misdemeanor possession of drug paraphernalia, unknown misdemeanor (not listed on report) charge, and simple possession of a Schedule II controlled substance.
1-7: Austin Lee Payne, 20, 1237 Forest Ridge Rd., Bessemer City; one count misdemeanor WSOJ (OFA-Lincoln County). $4,000 secured bond.
1-8: Jason Bryan Hancock, 35, 5402 Dellinger Cir., Cherryville; one count trespass; and one count of simple possession of a Schedule II controlled substance. $2,000 secured bond.
1-8: Shawntavis Shaquille Dean, 28, 2748 Clineland Rd., Cherryville, was arrested at 1640 James St., Gastonia, by GCPD officers on one count each of resist arrest or escape from custody, drug/narcotic violation, and fraud-false pretenses/swindle/confidence game.
1-10: Talmadge Ray Wellmon, 44, 2505 Lincolnton Hwy., Cherryville, was arrested at 2505 Lincolnton Hwy., Cherryville, by GCPD officers on one count of an OFA for contempt of court/
perjury/court violation.
1-11: David Allen Sullivan, 30, 323 Anthony Grove Rd., Crouse, was arrested by GCPD officers at this same address on one count of an OFA for contempt of court/ perjury/court violation.
1-11: Shawntavis Shaquille Dean, 28, 2748 Clineland Rd., Cherryville, was arrested at 425 Dr. Martin Luther King Jr. Way, by GCSO deputies on one count of a warrant from another agency.
1-12: Logan Dwayne Burnette, 30, 102 Guffey Rd., Cherryville, was arrested by GCPD officers at 425 Dr. Martin Luther King Jr. Way, Gastonia, on one count of a drug/narcotic violation.
INCIDENTS
1-3: CPD officer reports call for service by listed subject leaving child unattended. Closed/cleared by other means.
1-6: CPD officer reports WSOJ (Outstanding warrant) on unnamed subject who had said outstanding warrant. Closed/cleared by arrest.
1-6: Cherryville man reports obtaining property by false pretense and larceny by listed suspect who passed victim's check as her own. Est. amt. of check: $75.89. Case is active and under further investigation.
1-6: CPD officer reports WSOJ on unnamed suspect who had an outstanding warrant. Closed/cleared by arrest.
1-6: CPD officer reports WSOJ on listed suspect who had an outstanding warrant. Closed/cleared by arrest.
1-6: CPD officer reports possession of methamphetamine and possession of drug paraphernalia by listed suspects who possessed illegal narcotics. Seized: 0.10 grams of methamphetamine; one glass pipe; and a spoon w/residue. Case is active and under further investigation.
1-7: GCPD officers report closing/clearing by arrest a DWI on Dallas –Cherryville Hwy., and Wallaby Rd., Cherryville.
1-7: CPD officer reports trafficking (opium or heroin); trafficking (methamphetamine); maintaining a vehicle for selling controlled substances; carrying a concealed weapon; possession of drug paraphernalia; and simple possession of a Schedule II controlled substance by listed suspect who possessed narcotics. Est. amt. of seized items: $1,671. Seized narcotics: 56.30 grams (methamphetamine); 5.50 grams of fentanyl; and 2 dosage units of Oxycodone. Also seized: 31 dosage units of Gabapentin. Closed/
cleared by arrest.
1-8: Cherryville man reports obtaining money by false pretenses by unknown/ unnamed suspect who scammed victim out of $500. Case is active and under further investigation.
1-8: Cherryville business reports trespass and simple possession of a Schedule II controlled substance by listed suspect who was trespassing at Walmart and had narcotics on his person. Closed/cleared by arrest.
1-14: GCPD officers report a new investigation into a forced entry residential burglary at 7108 Dallas – Cherryville Hwy., Cherryville.
WRECKS
1-2: A vehicle driven by Tyler Russell Carpenter, 35, 3415 Tyringham Dr., Crouse, was attempting to park when it struck a vehicle driven by Donna Sneed Avery, 57, 3554 Avery Dr., Lincolnton in a parking lot off Mountain Street. Mr. Carpenter told the responding officer that the Avery vehicle was possibly backing up at the time of the crash. Ms. Avery said she was stationary at the time. No injuries reported. Est. damages to the Carpenter vehicle: $100; to the Avery vehicle: $500.
1-4: A vehicle driven by Donna Powell Staymate, 68, 300 Somerset Dr., Kings Mountain, was traveling north on Styers St., failing to reduce speed. Upon crossing the railroad tracks, struck the front end of the vehicle onto the roadway's surface causing $1,500 in damages. No injuries reported. The Staymate vehicle was towed to Randy Brittain's Body Shop by KT Towing.
1-7: A vehicle driven by Taelor Jester, 27, 201 W. Carroll St., Cherryville, was driving on Ballard St., when she struck a vehicle driven by Theodore Robert McClain, 81, 115 Thamon Rd., Shelby, who was traveling south on S. Mountain Street. The report states Ms. Jester pulled in front of the McClain vehicle. She told the responding officer she did not see the McClain vehicle. No injuries reported. Est. damages to the Jester vehicle: $8,000; to the McClain vehicle: $1,500. Ms. Jester's vehicle was towed by McDaniel's Towing to McDaniel's Towing and Mr. McClain's vehicle was towed by Road One Towing to Road One Towing.
How to protect yourself from Fentanyl exposure
The abuse of drugs containing fentanyl is killing Americans in records numbers. Fentanyl is a factor in more than half (53%) of all overdose deaths. In the 12 months prior to the pandemic, there were 42,687 overdose deaths involving fentanyl in the United States.
Because fentanyl abuse is on the rise, sheriffs and their deputies are increasingly likely to encounter the drug when responding to overdose calls or conducting traffic stops, arrest, and searches. This greatly increases the risk to law enforcement officers of deadly fentanyl exposure. With this in mind, the North Carolina Sheriffs' Association is sharing the following information as a public service.
Fentanyl is 25% more toxic than heroin and up
to 300 times more potent than morphine. Five grams of fentanyl equals one teaspoon, which is enough to kill 2,500 people. In fact, consuming even as small an amount as 0.0001 grams of fentanyl carries a moderate risk of death, while consumption of just 0.0002 grams is certain death.
However less likely to have lethal consequences, the effects of airborne contact and ingesting fentanyl is way more likely to have more serious and lethal consequences to our youth.
If you are exposed to fentanyl, move away from the source of exposure, contact 911, and notify first responders on the scene of a possible fentanyl exposure. Do not touch your eyes, mouth, nose, or any skin after touching any potentially contaminated surface.
Wash your skin thoroughly with cool water, and soap if available. Do not use hand sanitizers as they may enhance absorption. Contact a poison control center for more guidance.
The signs of fentanyl exposure are slow breathing, drowsiness, or unresponsiveness, and constricted (or "pinpoint") pupils. Naloxone is an effective medication that rapidly reverses the effects of fentanyl; if unavailable, initiate CPR until first responders arrive.
Do not forget to always call 911 if you or someone is exposed or may be exposed to any lethal drug. With sheriffs and members of the general public working together, we can all do our part to minimize the risk of exposure to deadly fentanyl.
Page2TheCherryvilleEagleWednesday,January18,2023
Superior Court Justice Justin Davis reads the oath of office to Sen. Ted Alexander (R-NC Dist. 44), as his wife, Patti, holds the Bible on which Sen. Alexander has placed his hand during the swearing in process. (photo by MEP/The Eagle/CF Media)
SEND US YOUR NEWS michael@cfmedia.info
What's new for January 2023 at your Cherryville Branch Library!
by TRACI POLLLITT Branch Manager Gaston County Public Library, Cherryville Branch
LEGO Club – Tuesdays at 3:30 p.m.
Family Storytime –Thursdays at 10:30 a.m.
Teen Anime Club – Thursday, Jan. 19 at 4:30 p.m.
Chessmates – Monday, Jan. 23 at 4:30 p.m.
It's been a busy month for your Cherryville library! We hosted the first session of the "Living Healthy" workshop, had a group of builders come for the first LEGO Club of the school year, visited three locations for early literacy outreach, and introduced our "Recommended Reads" shelf to our community.
And, we're just getting warmed up, with plans for our first Chessmates meet-
DIXIE
From Page 1
on S. Dixie, said Cherryville native and resident Sid Stroupe.
Stroupe also noted the house was purchased in June 2022 by himself, Mr. Gary Atkins, former Cherryville Mayor Wade Stroupe, and Ms. Mary Brown, is currently being worked on, and is expected to be ready for sale in the Spring.
That said, a brief bit about the august history of this venerable older home is in order, noted Mr. Stroupe.
"Lorene was born in the house that sits at 207 South Dixie Street. As fate would have it, Lorene's life-long home on South Dixie Street is located less than a block away from her current home at Somerset Court.
"Lorene's father, Mr. Newt Neill, and his business partner, Mr. Van Costner, built many Cherryville homes in the early 20th Century and this house is a fine example of their craftsmanship. It is in good shape, and has 'good bones' as they say. Most of the original hardwood floors remain, the living room fireplace mantle is intact, and the exterior trim is solid and awaits a new coat of paint."
Stroupe noted two other examples of Mr. Neill's and Mr. Costner's excellent construction, still standing in 2023, are located in the first block of South Pink Street.
Sid said the Stroupe and Neill/Summey families were the first to build houses on what was originally called "George Avenue", in honor of Mayor John J. George, back in the 1910s.
He continued with his mini-history, "In the late 1930s, the avenue was renamed Dixie Street. The families, each residing on opposite sides of the street, remained very close personal friends for over 80 years, which makes this 'reconnection' via Lorene's homeplace all the sweeter."
So, on a recent sunny afternoon in mid-January, Stroupe said Lorene visited her old home place on Dixie and toured the work-in-progress.
ing on Monday, Jan. 23.
How's your January shaping up? If you need help or inspiration, stop by and see us!
"Y" Afterschool group and "Recommended Reads"
The Cherryville YMCA Afterschool group is the first to help us put together a "Recommended Reads" shelf. We've been partnering with the "Y" and visiting the afterschool kids since September 2022. We took the North Carolina Humanities Book Kit with us, and we all read How to Steal A Dog by Barbara O'Connor. During those months, there was also quite the discussions about what the kids liked to read and what their favorite books were. Ms. Traci asked if the group would be willing to be the first for an experiment, a "we recommend this" sort of shelf that would be created by groups such
as theirs. After receiving all the titles, as well as why the books were chosen, we are happy to present the YMCA's shelf!
Every book has a bookmark that goes with that specific title. It lists who chose the book and why, making the recommendation more personal. The titles are quite varied, which is wonderful – so many things to choose from! Check out one or more of these books the next time you're here.
For more information about events, our collection, computer help, and more, you can call us at (704) 4356767, or stop by the branch at 605 E. Main Street. Our public service hours are 10 a.m. to 6 p.m., Monday through Thursday, and 10 a.m. to 2 p.m., Friday and Saturday.
Happy reading in 2023!
$150,000 Powerball win means 'new knees' for Lincoln County woman
Last Wednesday's Powerball jackpot reached $360 million
Ronda Isaac of Lincolnton said she looks forward to getting knee replacement surgery after her $3 Powerball ticket won her a $150,000 prize.
"I finally get my new knees," she laughed.
Isaac, 57, works as a mortician. She said she has needed double knee replacement surgery for years and now she can finally get it.
"When you work standing up all the time, that's pretty exciting," she said.
"She enlightened (and surprised) all of us with vivid memories of her childhood and adulthood years living in the house," said Stroupe, adding, "According to Lorene she was '…born in the front bedroom' in 1917, and when married to Walt Summey in the 1950s, she and Walt moved into the 'middle' bedroom, which was a bit larger, with a fireplace!"
Sid said she was "a bit saddened" that the "French glass doors" separating the living room from the hallway had been removed by a former owner, but Lorene enthusiastically commented, "This is looking like a new home!"
Sid said, with a smile, that Mrs. Lorene has already "booked" her next visit to the house in the Spring!
Isaac bought her Quick Pick ticket for Saturday's drawing with Online Play using the NC Lottery Official Mobile App.
"I like using the app because it's just real convenient," she said.
Isaac's winning ticket matched numbers on four white balls and the red Powerball to win $50,000. The prize tripled to $150,000 when the 3X
Power Play multiplier hit. One other lucky player, Rebecca Powell of Weaverville, also won $150,000 in the drawing.
"I was kind of in shock," Isaac said. "I've never won any big prizes before."
Isaac claimed her prize at lottery headquarters last Tuesday and, after re-
quired federal and state tax withholdings, took home $106,876. Aside from knee surgery, she said she would put the rest in savings.
Wednesday's Powerball drawing offers a $360 million jackpot, or $188.7 million in cash. The odds of winning a Powerball jackpot are 1 in 292 million.
Wednesday,January18,2023TheCherryvilleEaglePage3 6 DAY FORECAST
56 37 TUES JAN. 24 65 40 THUR JAN. 19 58 33 FRI JAN. 20 SAT JAN. 21 53 36 SUN JAN. 22 50 39 55 33 MON JAN. 23
GASTON COUNTY'S
SHOWERS PARTLY CLOUDYRAIN PARTLY CLOUDY
Your Cherryville Branch Library hosted the first session of the "Living Healthy" workshop, for 2023. (photos provided)
together as part of their "Recommended Reads" shelf. The CBL has been partnering with the "Y" and visiting the afterschool kids since September 2022.
Ronda Isaac of Lincolnton with the facsimile check for $150,000, made from her $3 Powerball ticket.
(photo provided)
Getting a little work done on the Summey House (on the ladder), former Cherryville Mayor, Wade Stroupe, and holding the ladder for him, Gary Atkins. (photos provided)
A surprise visit by the former owner of the Summey House – Mrs. Lorene Summey! Left to right are: Sid Stroupe, Mrs. Lorene Neill Summey, and Lorene's niece, Brenda Craine.
PLAY
From Page 1
plot thickens, become entangled in lies, disguises and misadventures."
The cast is comprised of the following actors, with their roles in parentheses): Chris Stone (John Worthing); Terrell Barnes (Algernon Moncreiff); Angie Dolan (Lady Bracknell); Laurie Ricardo (Cecily Cardew); Madison Avery (Gwendolyn Fairfax); Mary Bolton (Ms. Prism); Charlie Reep (Dr. Chasuble); Noah Bolton (Lane manservant); and Joseph Bolton (Merriman Butler). Lucas Dolan is the assistant stage manager and Matt Walega and Ryan Richards are the backstage techs. For more information, call (704) 435-1742.
Meeting schedule for the Cherryville New Year's Shooters
House convenes session, elects Moore to record fifth term as speaker
by CJ STAFF
Members of the N.C. House of Representatives took the oath of office Wednesday, opening the long legislative session for 2023. Republicans have two more seats in the chamber this session, after voters in November elected 71 Republicans and 49 Democrats. Those totals leave Republicans one vote shy of a veto-proof supermajority.
Rep. Jimmy Dixon, R-Duplin, nominated Rep. Tim Moore, R-Cleveland, to return as speaker of the House, seconded by Rep. Jason Saine, R-Lincoln. Saine and Moore were both first elected to the N.C. House in 2002.
"To our new members, you will find we are like family," said Saine. "Sometimes we laugh, sometimes we fight, sometimes we even cry. We celebrate birthdays, we remember those who've passed on, and we do it all in this chamber. Regardless of party, you'll find it doesn't matter. You are forming lifelong friendships."
"Under his leadership, we have been persistent in dispelling the myth of
the upper chamber being located across the hall," said Dixon, referring to the state Senate. "When needed he has shown with real grit his determination to promote the will of this chamber."
Moore was elected speaker for a fifth term, setting a record as the longest-serving speaker in state history. Rep. Sarah Stevens, R-Surry, was unanimously elected speaker pro tempore. Democrats have elected Rep. Robert Reives to return as minority leader, and James White was unanimously elected as House principal clerk, a nonpartisan role that is responsible for the administrative duties of the chamber and is elected by the members every two years.
N.C. Chief Justice Paul Newby administered the oath of office for members and Moore, but his comments were interrupted briefly as Rep. Bill Brisson, R- Bladen, experienced a medical emergency. Brisson later returned to the chamber for the oath of office, entering to a standing ovation from his colleagues.
"It's an exciting time to be in North Carolina. We
are now the ninth-largest state, soon to be the eighth-largest state," said Moore. "It's a state that is doing well, that continues to grow. … Some of you represent communities where the population is going gangbusters, but others represent areas that are not seeing so much growth. Some of our challenges, as we move forward this year and enact policies, we will do all we can to make sure that the North Carolina dream of growing and moving forward is one that is enjoyed by everyone around this state."
Kicking off the opening day proceedings, lawmakers recited the Pledge of Allegiance and Army Sgt. First Class Kevin Quinones of the 82nd Airborne at Fort Bragg sang the national anthem.
"North Carolina is an amazing place," said Moore. "I appreciate your service. I appreciate your confidence in me to serve as speaker. Now, let's go to work."
The chamber adopted a resolution to adjourn until Jan. 25.
Page4TheCherryvilleEagleWednesday,January18,2023 Cherryville Eagle's publisher and its advertisers are not responsible or liable for misprints, typographical errors, misinformation herein contained. We reserve the right to edit, reject or accept any articles, advertisements, or information to be printed in this publication. We will provide ad proofs for pre-paid ads or ads that are placed by established clients. No proofs may leave our premises without payment and permission and are copyright by Community First Media. No part of this publication may be reproduced in any form without permission from the publisher. No individual or business is permitted to place or attach any flyer, poster or any type of advertisement of any kind to our boxes or on our racks. CANCELLATION OR CORRECTION DEADLINE: The cancellation deadline is the same as the order deadline because much of our cost is involved in the production of the ad itself. If you have to cancel an ad after deadline, it may be necessary to charge for the time and materials we've already spent on preparing the ad. Display & Classified Deadline is Friday at 12 Noon. APPROVAL: All content is accepted subject to approval by the publisher. ERRORS: We want your ad to be accurate and correct, and normally there will be no errors. However, should there be an error and it is our fault, we will give you a correction letter and return (or give credit) for the actual space occupied by the incorrect item. Of course you should notify us of the error, before the ad runs a second time. Published every Wednesday • USPS 163-580 by Community First Media, Inc. Periodicals postage at Cherryville, NC 28021 Office: 503 N. Lafayette St., Shelby, NC 28150 • Phone (704) 484-1047 • Fax (704) 484-1067 Annual mail subscription rates. Prices include 7% NC State Sales Tax Gaston & Cleveland Counties $38 • Other NC Counties $43 • Outside NC $58 FIRST MEDIA INC FIRST MEDIA INC "Creating Business For People" Michael Powell - Editor michael@cfmedia.info Scott Helms - Display Advertising scott@cfmedia.info Kathy Reynolds - Legal Notices & Subscriptions kathy@cfmedia.info Classified Advertising classifieds@cfmedia.info Jimmy Black - Circulation jimmy@cfmedia.info Phone 704-484-1047 Fax 704-484-1067 DEADLINES FOR DISPLAY & CLASSIFIED ADVERTISING 12:00 NOON FRIDAYS
House Speaker Tim Moore is sworn in by N.C. Supreme Court Chief Justice Paul Newby for his fifth term on Jan. 11, 2023. (photo provided)
Rehearsing a scene from the upcoming Cherryville Little Theater play, "The Importance of Being Earnest" are (left to right): Angie Dolan, Terrell Barnes, Noah Bolton, Madison Avery, and Chris Stone.
Chris Stone, and Madison Avery reading their parts at one of the play practices for "The Importance of Being Earnest" play, set to be produced by the Cherryville Little Theater.
The brightly colored poster for the upcoming Cherryville Little Theater play, "The Importance of Being Earnest." Four performances scheduled for the play, which promises to be another success for the small town's theater.
Rusty Wise, Secretary, Cherryville New Year's Shooters Inc., said that the group's 2023 meeting/events schedule for the Cherryville New Year's Shooters is: On Friday, Feb. 3, 2023, at 6 p.m., will be the 2023 Annual Host Dinner, at Cherryville American Legion Post 100.
In the grip of
"My sheep hear My voice, and I know them, and they follow Me. And I give them eternal life, and they shall never perish; neither shall anyone snatch them out of My hand. My Father Who has given them to Me is greater than all; and no one is able to snatch them out of My Father's hand. I and My Father are one."
John 10:27-30
We live in a world
where everything is dying so it seems so touching to hear Jesus' words, "I give them eternal life, and they shall never perish." Our world is filled with cliches about death: "the circle of life", "all things must end", and "only death and taxes are certain in this world". The statistics on dying reveal that one in every one person dies. Because of our sinful natures, relationships also sometimes die, marriages fail, and friendships fall apart. James reminds us: "When desire has conceived, it gives birth to sin;
Distractions
Part of "GOAL SETTING" Series)
I enjoy watching movies, even animated ones. While watching "UP" I laughed at the scene with the talking dogs that were supposed to be trying to sniff out the scent of the main characters in order to find their location. They seemed to be diligently working on their mission, but suddenly they shouted, "Squirrel!" They were definitely distracted about something that had nothing to do with their assignment. I laughed at them, but I do realize that our attention is often diverted too, by so many things: the cell phone, social media, people etc. Sometimes, it doesn't take much to take our minds and efforts from focusing on what God is asking us to do, to something that is not important. However, God wants us to learn to have a laser beam focus on him, and the goal he has put in our hearts. Psalm 119:37 (AMP) "Turn my eyes away from vanity [all those worldly, meaningless things that distract—let Your priorities be mine], And restore me [with renewed energy] in Your ways."
Broken Focus
The danger in losing focus is that it can cause us to push pause on our fruitfulness, miracle or goal. In Matthew 14:25-31(NLT), we see what happens when we take our eyes off Jesus. It says, "About three o'clock in the morning Jesus came toward them, walking on the water. When the disciples saw him walking on the water, they were terrified. In their fear, they cried out, "It's a ghost!" But Jesus spoke to them at once. "Don't be afraid," he said. "Take courage. I am here! Then Peter called to him, "Lord, if it's really you, tell me to come to you, walking on the water." "Yes, come," Jesus said. So Peter went over the side of the boat and walked on the water toward Jesus. But when he saw the strong wind and the waves, he was terrified and began to sink. "Save me, Lord!" he shouted. Jesus immediately reached out and grabbed him. "You have so little faith," Jesus said. "Why did you doubt me?" Broken focus can cause us to be unproductive, and fail in accomplishing the work God has for us to do. Also, losing focus can cause us to feel weak, and we may find ourselves sinking, instead of rising above our circumstances with strong faith.
PRAY THIS PRAYER: "Lord you are a good God, and worthy of my praise. Forgive me for not always paying attention to your word and the plan you have for me. Father, please help me to keep my eyes on Jesus, the champion who initiates and perfects my faith. Because of the joy awaiting him, he endured the cross, disregarding its shame. Now he is seated in the place of honor beside your throne. Like Jesus, strengthen me to have keen and sharp vision that is not distracted by anything. May my life bring you glory. In Jesus' name. Amen."
Danyale Patterson would love to hear from you! Contact her at www.danyale.com to share a testimony, send a prayer request, or book her to speak.
and sin, when it is fullgrown, brings forth death" (James 1:15). Death seems to be the master of our current world.
The Good Shepherd tells us even death cannot snatch us out of His hand. When we come to know Jesus as our Savior and Shepherd, the Father provides us with eternal salvation. Our Good Shepherd will ultimately lead us through the "valley of the shadow of death" (Psalm 23:4), but death has no grip on His sheep. We are in His grip. We don't have to worry about holding on to Him because He holds onto us.
New 2023 dates for St. John's Mobile Food Pantry
Cherryville
Pantry.
St. John's Lutheran Church, of Cherryville, will be hosting the Mobile Pantry in the Dixie Street Parking Lot on the following dates: April 3, May 1, June 5, and July 3 (this date is pending).
Organizers said food supplies distribution starts at 10 a.m. on the listed days and goes on as long as supplies last.
The truck will arrive by 9 a.m. for set up. Churches who will have volunteers coming to assist have been asked that all volunteers please arrive by 9 a.m.
There is a $500 transportation fee that goes to Second Harvest that is paid by the partner agency or the hosting
organization. As you may notice there has been an increase for the transportation fee. The increase is due to the supply/ demand issue that Second Harvest is currently experiencing. They are not receiving as much donated food as they have in the past. So in order to fill the trailers, they are having to purchase food. This, in return, has increased the cost to host a mobile pantry.
Churches or organizations who would like to host or cohost one of the four mobile pantries please let organizers know. We can split the cost among churches/organizations if needed.
Second Harvest provides 12 pallets of food items to be distributed that day. This will feed around 250 people. The truck should arrive around an hour before distribution so volunteers can set up.
Cherryville Area Places of Worship
This is a community event and volunteers are from various churches and organizations. Please consider volunteering for this outreach ministry.
For more information, please call Barbara at Cherryville Area Ministry, Barbara McDaniel or Kim Eaker for more details on how you can help by volunteering or to help sponsor the transportation fee. Please let your church members or your organization know about this outreach ministry and that we would love for them to be part of this.
For more information about these dates and how to go about getting food from the MFP, or to volunteer, please call Ms. Barbara McDaniel at (704) 435-9264; Ms. Kim Eaker at (704) 4726901; or Ms. Barbara (CAM) at (704) 435-3816.
Anthony Grove Baptist Church 100 Anthony Grove Road Crouse, NC 704-435-6001
Bess Chapel United Methodist Church 6073 Flay Road Cherryville, NC 704-435-7969
Bethlehem United Methodist Church 6753 NC 182 Highway Cherryville, NC 704-435-1608
Blessed Hope Baptist Church 3357 Fallston-Waco Road Cherryville, NC 704-435-8530
Body of Christ Fellowship Center 405 S. Cherokee Street Cherryville, NC www.bodyofchrist7.com
Calvary Way Holiness Church 1017 Second Street Cherryville, NC Pastor Clifton Morgan Cherryville Church of God 810 East Main Street Cherryville, NC 704-435-2275
Cherryville Missionary Methodist Church 318 W. Ballard Street Cherryville, NC 704-435-6934
Emmanuel Baptist Church 1155 Marys Grove Church Rd Cherryville, NC 704-435-5764
Fairview Baptist Church 415 South Mountain Street Cherryville, NC 704-435-4299
First Baptist Church 301 East 1st Street Cherryville, NC 704-435-3796
First Church of the Nazarene 301 North Elm Street Cherryville, NC 828-838-2428
First Presbyterian Church 107 West Academy Street Cherryville, NC 704-435-6064
First United Methodist Church 601 N. Pink St. Cherryville, NC 704-435-6732
First Wesleyan Church 800 North Pink Street Cherryville, NC 704-435-6069
Free Saints Chapel Church 813 Self Street Cherryville, NC 704-435-0949
Gospel Way Baptist Church 3904 Tryon Courthouse Rd. Cherryville, NC 866-356-3219
Legacy Church 805 Self Street Cherryville, NC 704-457-9615
Living Word Ministries 306 East Academy Street Cherryville, NC 704-435-3213
Marys Grove United Methodist Church 1223 Marys Grove Church Rd Cherryville, NC 704-435-5544
Macedonia Missionary Baptist Church 235 A.W. Black Street Waco, NC 704-435-8842
Mt. Zion Baptist Church 112 Mt. Zion Church Road Cherryville, NC 704-435-9636
North Brook Baptist Church 7421 Flay Road Cherryville, NC 704-435-4471
Oak Grove AME Zion Church 542 Flint Hill Road Cherryville, NC 704-435-3687
Oak Grove Baptist Church 219 Tot Dellinger Road Cherryville, NC 704-435-3053
Revival Tabernacle 1104 Delview Road Cherryville, NC 704-435-4073
Rudisill Chapel AME Zion Church 417 South Mountain Street Cherryville, NC 704-435-5621
Second Baptist Church 201 Houser Street Cherryville, NC 704-435-9657
Shady Grove Baptist Church 3240 Tryon Courthouse Road Cherryville, NC 704-435-9605
St. John's Lutheran Church 310 West Church Street Cherryville, NC 704-435-9264
St. Mark's Lutheran Church 1203 St. Mark's Church Road Cherryville, NC 704-435-5941
Victory Life Assembly of God 1655 Shelby Highway Cherryville, NC 704-435-5539
Waco Baptist Church 262 N. Main Street Waco, NC 704-435-9311
Washington Missionary Baptist Church 1920 Stony Point Road Waco, NC 704-435-3138
Word of Faith Ministry 306 Doc Wehunt Road Cherryville, NC 704-435-5560
Zion Hill Baptist Church 3460 Zion Hill Road Cherryville, NC 704-435-3355
Stamey-Cherryville
Wednesday,January18,2023TheCherryvilleEaglePage5
Area Ministry, who is a partner with Second Harvest Food Bank of Metrolina, recently noted upcoming 2023 new dates for their Mobile Food
Cherryville, NC
His
grace…
If your church is in the Cherryville area and is not listed, please give Lorri a call at 704-484-1047 or email lorri@cfmedia.info
&
Service
CARS THAT FIT YOUR BUDGET 704-487-5520 tel/fax 1016 College Ave. (Hwy. 150) Shelby, NC 28152 (Near Boiling Springs, NC) www.edsteibelimports.com IMPORTS STEIBEL ED
Funeral Home
Cremation
405 North Dixie Street, Cherryville, NC 704-445-8144 www.stameycherryvillefuneralhome.com
Bti t F i BtitChh i Lii W dMi i i t d B S
Gospel Way Baptist Church
3904
Tryon Courthouse Rd., Cherryville, NC
www.momsinprayer.org • Working Moms • Homeschool Moms • College Praying Moms • Moms of Career Age Young Adults • Military Families • Moms Praying For Prodigals • Special Needs Praying Moms • Church Based Groups • Language Based Groups • Prison Based Groups
Moms in
impacts children and schools
for Christ
gathering mothers
pray.
OUR MISSION:
Prayer International
worldwide
by
to
(3rd
DANYALE PATTERSON
Prevent growth of mold/ mildew in colder months
Mold and mildew are not only unsightly, but unhealthy. These fungi grow readily in damp areas and are found in the air breathed both indoors and outside. If left unaddressed, mold and mildew can threaten the health of a home's inhabitants.
Mildew is a type of mold that remains relatively flush with the surface it grows on. Other molds can grow puffy in appearance. Molds serve the purpose of destroying organic materials, but in high amounts, these microorganisms can cause respiratory problems, sinus congestion, throat irritation, headaches, and other issues, particularly when mold grows unchecked indoors, says Better Homes and Gardens. As a result, it is essential to address mold before it becomes problematic.
According to Polygon, a drying technology and temporary climate solutions company, the wet season in winter is when molds often grow and expand. Mold can break down the integrity and strength of the surfaces where it grows.
Homeowners can employ the following strategies to prevent mold growth.
• Keep all surfaces clean, using proper cleaning prod-
ucts. Diluted bleach solutions are highly effective at killing microscopic fungi, viruses and bacteria.
• Reduce moisture and humidity by ensuring sufficient air circulation in rooms, particularly bathrooms and kitchens. An exhaust fan will help remove moisture quickly.
• Fabrics covered in mildew that can be laundered should be carefully removed and washed in chlorine bleach and hot water. An oxygen bleach product also can be effective.
• Invest in a dehumidifier that can reduce moisture in the home in problem areas, such as damp basements or garages.
• Fix plumbing leaks as soon as possible.
• Remove damp leaves and snow from areas around the foundation of the home.
Ensure that gutters and bris and can shuttle water away from the house effectively.
• Replace cracked or defective mortar in basements.
• Make sure all seals on windows and doors are not compromised and are in good working condition.
• Be sure an HVAC inline humidifier is adjusted to the right setting and isn't pumping too much moisture into the heated air; otherwise, the added humidity can contribute to mold.
• If there is a flood or water infiltrates a home in other ways, hire a professional service to help clean and dry the home effectively. Mold and mildew are problematic, but with diligence they can be kept at bay.
Strategies to improve your ability to focus
Distractions have never been harder to resist. According to Deloitte's "2022
Connectivity and Mobile Trends Survey" (third edition), the average household in the United States now has a total of 22 connected devices. Things are a little less connected in Canada, where a J.D. Power survey of television service subscribers found that the average household has about 10 devices.
The prevalence and accessibility of devices can make it difficult to focus, but tablets, smartphones and other technologies are not the only culprits that can compromise the ability to concentrate.
Harvard Medical School notes that underlying medical conditions, the side effects of medication and excessive alcohol consumption can each make it harder to focus. That's a significant detriment, as an ability to focus can help individuals be more efficient and perform better at work and in school.
Each individual is different, so efforts to improve focus might require a little trial and error until a person finds what works for them. In the meantime, the following are some effective strategies that can help people sharpen their focus and reap all the rewards that a heightened abil-
LEGAL NOTICE
STATE OF NORTH CAROLINA COUNTY OF GASTON NOTICE OF EXECUTOR
The undersigned, having qualified as Executor of the Estate of THOMAS LARRY SUMMER deceased, late of Gaston County, hereby notifies all persons having claims against said Estate to present them to the undersigned on or before the 30th day of March, 2023, or this notice will be pleaded in bar of their recovery. All persons indebted to the said Estate will please make immediate payment to the undersigned.
This the 28th day of December, 2022.
Tom Summer, Executor Estate of Thomas Larry Summer c/o John H. Griffing Griffing Leazer, PLLC
Attorneys for Estate 518 S. New Hope Road Gastonia, NC 28054
CE (12/28/2022 & 1/04, 11 &18/2023)
LEGAL NOTICE
OF
STATE
NORTH CAROLINA COUNTY OF GASTON
NOTICE TO CREDITORS AND DEBTORS
Having qualified on 10th day of December, 2022 as Executor of the Estate of JOYCE KATHRYN DOTY, deceased, of Gaston County, North Carolina, this is to notify all persons, firms, and corporations having claims against the estate of said deceased to exhibit them to the undersigned, Mark Olin Doty, Executor, on or before the 28th of March, 2023 or this notice will be pleaded in bar of their recovery. All persons, firms, and corporations indebted to the said estate to please make immediate payment to the undersigned.
This the 28th day of December, 2022.
Mark Olin Doty, Executor
Estate of: Joyce Kathryn Doty 1529 Padgett Road Shelby, NC 28150
CE (12/28/2022 & 1/04, 11 &18/2023)
Do's and don'ts of healthy weight loss
Maintaining a healthy weight promotes longterm health. Being overweight or obese are risk factors for various conditions, including type 2 diabetes and cardiovascular disease. The World Health Organization reports that the worldwide obesity rate has tripled since 1975. In 2016, more than 1.9 billion adults were overweight. Of these, more than 650 million were obese.
Health issues related to obesity are largely preventable. Losing weight in a healthy manner is essential for safe and lasting results. Individuals aspiring to lose weight can follow these guidelines on what to do and what not to do.
DO add lean protein sources to your diet. Healthline indicates the body burns calories when digesting and metabolizing protein, so a high-protein diet can help to shed up to 80 to 100 calories per day. Protein also helps you to feel full, reducing the propensity to overeat.
bound to produce health benefits, such as improvements in blood sugar levels, cholesterol and blood pressure. Start small and gradually build up.
DO eat at least four servings of vegetables and three servings of fruits daily. Produce contains an abundance of vital nutrients and is often fiber-rich and low in calories, which helps you to feel full.
DON'T overlook the impact of beverages on weight loss. The calories in sugary beverages, including some all-natural fruit juices, can add up quickly. Stick to water, tea or other unsweetened beverages to help with weight loss.
cular system as well.
DON'T go shopping while hungry. If you do, you may make impulse buys that compromise healthy eating plans.
DO speak with a doctor if you are vetting diet and exercise plans. A healthcare professional can assist you by indicating if a particular diet or fitness routine is acceptable for your age, goals and current health status.
ity to concentrate has to offer. • Turn notifications off. Notifications are a bigger distraction than people may realize. A 2015 study from researchers at Florida State University found that simply hearing the ping of a notification was as distracting as taking a phone call. Individuals may find the idea of answering as little as 20 or more phone calls per day unrealistic, but researchers have found that the average smartphone user receives around 80 push notifications per day. Such constant inflow of notifications is detrimental to smartphone users' ability to focus. Turning notifications
DON'T get hung up on numbers early on. The Centers for Disease Control and Prevention advises that even modest weight loss of 5 to 10 percent of your total body weight is
DO get moving more. The Mayo Clinic notes that while it is possible to lose weight without exercise, getting moving can help burn off the excess calories you can't cut through diet alone. Exercise boosts metabolism and benefits mood and strengthens muscles and the cardiovas-
School Choice Fair
The 2023 School Choice Fair will be held at the Gastonia Conference Center on Friday, Feb. 3, from 5 to 8 p.m. and on Saturday, Feb. 4, from 9 a.m. to 4 p.m. This
is an opportunity for students and parents to drop in and learn about the 22-school choice/magnet school programs that are available in Gaston County Schools.
DON'T forget to track eating. Most healthy diets involve some sort of calorie-counting, whether they actually require you to document your intake or use a formula to attribute "points" or another measure related to what you eat. Writing or tracking the foods and beverages you consume will provide the most honest assessment of habits that could affect weight loss.
DO include foods you enjoy. Completely restricting access to occasional treats may cause you to resent healthy eating,
which can derail weight loss goals. The principle of moderation can apply to healthy weight loss as long as you account for the more calorie-dense foods.
Losing weight in a healthy manner is achievable when you seek guidance and follow some time-tested techniques.
Page6TheCherryvilleEagleWednesday,January18,2023 $1500only 52 WEEK CONTRACT per week 26 WEEK CONTRACT $1800 per week only BUSINESS PROFESSIONALS & SERVICE GUIDE 12/28/23 Accounting & Tax Service Judy Gordon gordonaccounting@att.net 704-435-8297 FAX: 704-435-8298 109 W. Main Street • Cherryville, NC 28021 Please Call For Appointment ACCOUNTING SERVICE 032923 Stamey-Cherryville Funeral Home and Cremation Service J. Pete Craft, Manager PO Box 427 • 405 N. Dixie Street, Cherryville, NC 704-445-8144 • 704-445-8119 Fax pete@stameycherryvillefuneralhome.com www.stameycherryvillefuneralhome.com FUNERAL SERVICE 05/03/23 S S Scism & Son Paint & Body Shop Phillip Scism Charles Scism scisminc01@gmail.com 2027 Shelby Rd., Kings Mountain 704-730-0050 Serving you since 1997! AUTO BODY SHOP aserviceinc.com 6/28/23 EMPLOYMENT CDC Matthew Dellinger - President Cherryville Distributing Co., Inc 322 E. Main St., Cherryville • 704.435.9692 www.cherryvilledistributing.com See us for... CLEANING SUPPLIES • COSMETICS • CANINE PRODUCTS! 03/22/23 CLEANING & SANITATION To Place Your Ad Call Scott Helms at 704-473-0080 Today!
Ironmen grapplers pick up a couple of wins in last week's match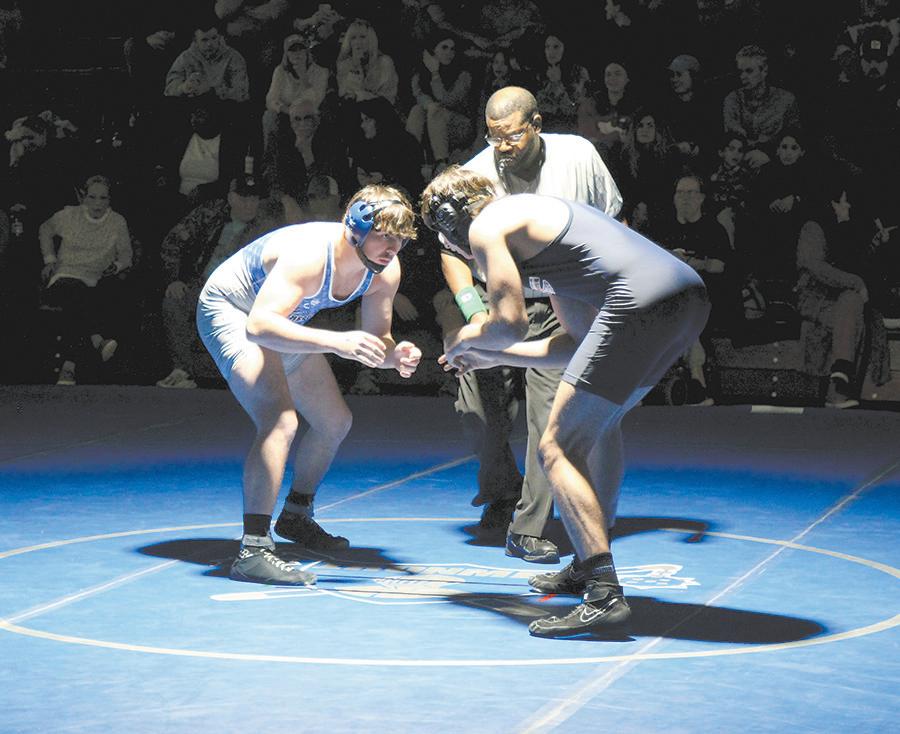 Tobias Miller and Caleb Hovis, among others.
Miller, a senior, was named the Career Win Leader on Dec. 23, 2022, with 130 wins under his belt. Bolin got his 100th
Bessemer City High School will host the 2023 West/Midwest All-Star Basketball Games, which bring together top senior players from Cherryville, Bessemer City and Highland Tech, along with those from more than a dozen other schools.
The event's executive committee, chaired by Dr. Bud Black of Cherryville, finalized plans Oct. 18 at a meeting in Asheville.
Both boys' and girls' games are scheduled for March 18, along with a banquet at an area church. The banquet is at 2 p.m., followed by the girls' allstar game at 5 p.m. and the
boys' game at 6:30. Both All-Star teams will practice at Bessemer City prior to their games.
Now in its ninth year, the event is held the weekend following the North Carolina High School Athletics Association state championships.
The Midwest squads will be selected by coaching staffs from Avery, Bessemer City, Cherryville, Draughn, Highland Tech, Mitchell, Rosman, Mountain Heritage and Thomas Jefferson.
Players for the West division will come from Chero-
kee, Highlands, Hayesville, Murphy, Hiwassee Dam, Nantahala, Andrews, Blue Ridge, Swain and Robbinsville.
Black reported that 55 players participated in the 2022 tournament at Highlands High School.
In addition to firming up the site and date, the committee set aside a proposal to give $500 scholarships to a limited number of participants rather than $250 awards to a larger number. Scholarship awards will be determined by the revenue generated by the event.
The All-Star games and
banquet have provided scholarships to as many as 11 players each year," Black said. "Also, the parents and players enjoy the games and banquet. In addition, the youngsters get to play with those they have played against for four years."
Other officials attending the organizational meeting were Jackson County Superintendent Dana Ayers; athletics directors Scott Harrill of Cherryville, Chris Pittman of Mitchell and Brett Lamb of Highlands, and media contact Mike Powell of Cherryville.
Wednesday,January18,2023TheCherryvilleEaglePage7 C HERRYVILLE I RONMEN A THE WEEK CHASE MILLER WRESTLING 1200 E. CHURCH STREET, CHERRYVILLE, NC 28021 We treat you like family... because you are. • Auto Loans • Personal Loans • Savings Accounts • Home Equity • Credit Card • Checking Accounts • Boat Loans • Mortgages • Retirement Accounts
They took on East Gaston; Davie County grapplers at CHS' gym
The CHS Ironmen wrestlers faced off last
wrestlers from East Gaston and Davie County. Head wrestling coach Matt Powers said he was glad his men made a good showing against the visiting teams, picking up wins from veteran Ironmen grapplers
Cherryville's Tobias Miller prepares to grapple with his EGHS Warriors opponent in last week's match at CHS' gym. Tobias won his matchup.
Ironmen grappler Caleb Hovis gets ready to get his East Gaston Warriors opponent in a hold and take him down to the mat, which he did seconds after this photo was made.
An excited Kam Bolin, of the CHS Ironmen, proudly shows off his 100th career win poster at a recent match held at Shelby High School's gym. (Photo provided)
Chase Miller, a CHS Ironmen senior wrestler, was named a Career Win Leader on Dec. 23, 2022, with 130 wins under his belt. Standing inside the Shelby HS Golden Lions school gym, he proudly displays his photos and poster of the event. (Photo provided)
by MIKE POWELL Special to the Eagle
2023 West/ Midwest All-Star Basketball Games plans finalized
NOW HIRING LANDSCAPERS FOR FULL TIME YEAR ROUND EMPLOYMENT. Must have valid driver's license and transportation. Over time available. (704) 473-0341
GENERAL MAINTENANCE/ GROUNDSKEEPER. Must have valid drivers license. Call 704-473-4299. (704) 4734299
POSITION AVAILABLE FOR
Lead Person for Commercial Landscaping Company located in Kings Mountain, NC. Must be Mature & Seasoned. A valid drivers license is required and have experience hauling trailer and equipment. Travel is required every day with early mornings and some late afternoons, especially in spring and summer months. There are no overnight stays. This position will start immediately. Only serious inquiries need apply. Please send email with resume to zerobugs@bellsouth.net or leave a voicemail at 704-734-5370 and your call will be returned.
ONE ON ONE CARE. Is hiring for Direct Support Professional/DSP for full/part time on 2nd shift. Transport experience recommended not required. Apply in person at 203 Lee St, Shelby NC
BUSINESS SERVICES
CLEVELAND COUNTY GARAGE DOORS. Summer Tune-up Special, $69.95. We will check all your equipment lube, make sure it's working correctly. We repair broken doors. Also offering new installations. 704-477-9119 or 704-472-9367.
YARD BUDDY. Outdoor work such as trimming bushes, small trees, spraying weeds, gutter cleaning. General property clean-up. No grass cutting or leaves. Serving Shelby & Cleveland County. (980) 295-0750
FOR SALE
LENOVO YOGA TOUCHSCREEN LAPTOP. $650. Runs Windows 11. Has only been used a few times. (704) 487-6771
GLASS DISPLAY CABINET $150. I have two glass display cabinets. Can send picture by phone (704) 300-1818 kim_ hopper@bellsouth.net
OLD AUTO PARTS CABINETS $100. I have several different cabinets and display racks, Can send pictures by phone (704) 300-1818 kim_ hopper@bellsouth.net
WIDE ELECTRIC CHAIR. Like new. 13,000 watt generator, new, runs on gas and propane, electric start. 828748-2411.
FOR SALE
FIREWOOD. Seasoned 95% Oak, 1/4 cord load - $70, $85delivered. Bundles - $5 each. 704-435-3970 or 704-4583081.
SHIPPING CRATE $35.00 I have wood shipping crates for sale with lids. I can send pictures of them. (704) 3001818 kim_hopper@bellsouth. net
FOR SALE
2022 ENVY NEIGHBORHOOD CART. Road ready, blinkers, brake lights, headlights, horn, power steering, must sell. $9500. 828-9801187, for pictures/details.
STORAGE BUILDINGS NEW, USED, REPOS "BUY, SELL, TRADE!" J Johnson Sales, Forest City, NC. (828) 245-5895
TRAILER-BUY-SELL-TRADE! "Must Have Title" J Johnson Sales (828) 245-5895
HORSE QUALITY HAY. Square and round bales. Call (704) 487-6855
WANT TO BUY
WE BUY Cars, Trucks, Vans. Running or not. Lost titles or have titles. We take over payments. 704-524-3387.
BUYING COMICS & VINYL RECORDS. Looking for 1950s-80s Comics in any condition. I want to buy your comics that are sitting and collecting dust and taking up room as well as old Rock and Roll records. Cleveland and Gaston County, Kings Mountain, Shelby and Charlotte areas. Call Tim 661-312-6159 (661) 312-6159 saveyourearth@ live.com
WANT TO BUY. ATV's, PopUp Campers and Small Travel Trailers. Call 828-429-3935.
CASH FOR YOUR CAR. Running or not, title or no title. Call Charles Dellinger at Red Road Towing. 704-6926767, (704) 487-0228
BLANTON'S
(704) 692-4203
JAMES BALLARD PAINTING SERVICE. Paint Kitchen Cabinets only. Pre-estimated price. References available. 828-429-7511 or 828-4293743. Ask for James.
EB MOBILE MECHANIC. I will come to you to repair any car, lawnmower or tractor. Honest & reliable. (704) 3002332
MECHANIC WORK. We do Mechanic Work. Foreign and Domestic. Diagnostic fee, $50. Call 704-481-7502
CONCRETE SPECIALTIES. Driveways, patios, slabs, sidewalks, Bobcat work. Kelvin Carter 864-590-8054.
RETAINING WALLS, PAVERS, GRADING, DEMOLITION, site cleanup, ponds, fencing, maintenance, irrigation, landscaping, pruning, planting, excavator work. 828453-8113.
AUCTIONS
STORAGE AUCTIONS January 20, at 12:30 pm. At C&P Storage, 606 Charles St, Kings Mountain & January 27, at 12:30 pm at H&D Storage, 314 E Gold St, followed by C&P Storage, 606 Charles St, Kings Mountain. Multiple units will be auctioned. Call for more information. (704) 739-6334 pamdjackson@bellsouth. net
PATTERSON SPRINGS STORAGE AUCTION. PUBLIC SALE. 1PM, Jan 20th, Patterson Springs Storage, 1826 Creek Ridge Rd., Shelby, NC. Contents of Units: #1, 5, 6, 54 Morrow, #33 Eaker, #3 Perez, for Non-Payment of Storage Rent. (704) 473-7358
OLD GAMBLING MACHINE $150. Would make a good man cave piece. (704) 3001818 kim_hopper@bellsouth. net
1999 DODGE 1500. $800. I have '99 Dodge pickup, been wrecked, has some good body parts, has good 360 engine. Does not run, Parts only. (704) 300-1818 kim_hopper@ bellsouth.net
ASSORTMENT OF CHILTON REPAIR MANUALS. I have a large assortment of Chilton Auto Repair Manuals. Some are imports and trucks. Some Motor Manuals all are hard back copies. Best Offer! (704) 300-1818 kim_hopper@bellsouth.net
SHOPRIDER STREAMER. Shoprider Streamer, used several years 250 lb wt limit, delivered, charger, tech warranty. Scooterman John. $475.00 (704) 951-4224 mobilityservices07@gmail.com
MORGAN'S FIREWOOD SERVICE. Green oak. Cut, split and delivered. $75. thrown off. $85. stacked off. 828-395-0758
TRAILERS, LAWNMOWER TRAILERS, Flatbed Trailers, Enclosed Trailers, Horse and Cattle Trailers, Saddlery. Check our prices and quality before you buy. Bridges Riding Equipment. Boiling Springs, NC. 704434-6389, (704) 473-0867
DRY OAK FIREWOOD. You haul. $$50 per load. Upper Cleveland County. (704) 4722022
NEW WASHER & DRYER No attachments. Still in boxes. From Lowe's in Forest City. Paid $1248 will take $1000. Cash only! 704-484-1639 ask for Stephen or email darrylager@gmail.com
GREAT FOR GIFTS OR COLLECTING SILVER, GOLD & COINS! SILVER Bars & Rounds 1Oz., 5 Oz.,10 Oz., 32 Oz., 50 Oz.. and 2022 Silver Eagles. GOLD 1 Gram, 2.5 Grams, 5 Grams, 10 Grams, 1/10 Oz., 1/4 Oz., 1/2 Oz. & 1 Oz. "We Buy, Sell & Trade"! Jake's Knives Coins, Collectibles & Antiques located at 1008 S. Lafayette St., Shelby, NC. Call 704-600-6996 or (980) 295-5568
I PAY CASH FOR DIABETIC TEST STRIPS. Up to $10 per 100ct. Must be Unused, Unexpired. I'm local and pay fast. (828) 577-4197
WANTED: OLD AND NEW AMMO. Reloading supplies. Call 828-245-6756 or cell # 828-289-1488.
FARM & GARDEN
TROY-BILT 42 INCH MUSTANG zero turn mower. Two years old. Serviced yearly. Like new. $1500. 828-3950043.
PETS & LIVESTOCK
EXPERIENCED AUTOMOTIVE MECHANIC NEEDED. We have full-time auto mechanic position available. Must provide own tools and have a valid driver license.
R&D Automotive in Earl, NC. (704) 482-9789
BUSINESS SERVICES
TREE, BRUSH AND DEBRIS REMOVAL. Also land clearing, dump truck service, driveways and gravel hauling. 828-289-0742.
SHIPMAN'S MASONRY- 48 YEARS EXPERIENCE. Brick, Block & Stone, Outside Fireplaces, Foundations, Underpinnings. "Free Estimates". 1st Quality Work! (863) 5321587
NEW RESIDENTIAL PLUMBING SERVICES are now available. Badger Plumbing is now open to service you at reasonable rates. Call 704-524-3387.
I CLEAN HOMES AND BUSINESSES. I do standard cleanings, deep cleanings, move cleanings, and office cleanings at reasonable rates. Email me at sgacsa@aol.com call or text me at 704-419-9016 (704) 4199016 sgacsa@aol.com
SHIPPING CRATE $35.00. I have wood shipping crates for sale with lids. I can send pictures of them. (704) 300-1818 kim_hopper@bellsouth.net HAVE OLD BOTTLES FOR SALE. Also, Do you know anything about old books? Would like someone to tell me about the ones I have. Call 704-482-4815 or 704-4722040.
BOAT & RV COVERS-WE INSTALL. 14 on Site that you can look at and touch! J Johnson Sales, 2690 221South, Forest City, NC (828) 2455895
2003 CEDAR CREEK 5TH WHEEL CAMPER FOR SALE. 29 foot on lot at Cool Breeze Campground at Maggie Valley, NC. Lot is paid till May 1st. $8,500 or best offer. Call: 704-466-4076.If no answer, please leave message.
STEEL BUILDINGS (OPEN OR FULLY ENCLOSED) 14 on Display. 12' Wide to 40 EVEN 60 Clear Span. "We do Grading, Gravel, Concrete" TURN KEY! J Johnson Sales, 2690 221South, Forest City, NC (828) 245-5895
MONITOR HEATER WITH TANK & STAND, $700 OBO. Feed barrels $20, Solid top plastic & metal barrels $10, Totes $75, Burn barrels $15, Metal cages $25. Call Jeff in Hickory before 6pm (828) 327-4782
NEW CAR SHED FOR THE NEW YEAR! Single Car $288 Down from $89 month. Double $395 Down from $123.45 month. J Johnson Sales, 2690 221South, Forest City, NC (828) 245-5895
TRAILERS, TRAILERS! DUMP TRAILERS, GOOSENECK, DECK OVER, EQUIPMENT, ALL PURPOSE TRAILERS, CAR HAULERS. Cash, Finance, Credit Cards, Rent to Own (No Credit Check) J Johnson Sales, 2690 221South, Forest City, NC (828) 245-5895
NEW 6X12 TRAILER "RENT TO OWN" No Credit Check! $582 Down-$161 per month. Includes Tax & Title Fee. J Johnson Sales, 2690 221South, Forest City, NC. (828) 245-5895
7 TON GOOSENECK 25 FOOT. Lay Flat Ramp "All Rubber Seal Lights" Tool Box & More! $12,900 OR No Credit Check Rent to Own. From $639 month. J Johnson Sales, 2690 221South, Forest City, NC (828) 245-5895
KNITTING MACHINE FOR SALE. Can manufacture the following products and more. Compression tube socks, compression products for arms, legs and wrist where ever pain exist. Beanie caps, Scarfs, Toboggans, Banners, small flags, stockings, leg warmers, mittens, Knit cuffs for garments. Logo's can be put on all products for your organization. You manufacture the products or we can do it for you. Contact: Jimmie, 704-750-6102
TRACTORS, EQUIPMENT, RIDING MOWERS, GARDEN TILLERS, GO-KARTS. Ready to mow. All in excellent condition. Can deliver, 30+ years experience in repair work. 828-980-0853, 704476-9383.
WANT TO BUY
WANT TO BUY CARS, TRUCKS. Trailers, Tractors, Farm Equipment. Must have ID and proof of ownership. Callahan's Towing. (704) 6921006
NEED TO SELL YOUR HOUSE? I PURCHASE UNWANTED RENTAL PROPERTY AND/OR STARTER HOMES. MUST BE PRICED TO SELL! "QUICK CLOSINGS"! Call (704) 472-0006
AKC/CKC REGISTERED BOXER PUPPIES. Taking $200 deposits now. Total price $900. Ready 2nd week of Feb. 3 males, 4 females. (704) 477-3900
3 BOER BILLY GOATS. 8 months old. $175. each or all for $450. 828-980-5067.
CKC GERMAN SHEPHERD PUPPIES $600. I have 9 beautiful CKC German Shepherd puppies that will be ready for a new family on 1/26/23. They were born 11/28/22. They have all been checked and dewormed by a Veterinarian. First shots scheduled along with another checkup at the Veterinarian as well.
Registration papers included. Dame and sire are on site. The dame is 75 lbs and Sable. The sire is 110 lbs and traditional black and brown. They have been handled and socialized since birth. Please call or text for more information and pictures. (828) 305-1014
Page8TheCherryvilleEagleWednesday,January18,2023 Deadline: Friday at 12:00 Noon PLACE YOUR AD AT CAROLINACLASSIFIEDS.COM OR CALL 704-484-1047 CLASSIFIED ADS All Classified Ads That Have Been Paid and Placed Online or Published in Print Will Not Be Refunded if Ad is Cancelled. ANNOUNCEMENTS LOCAL ONLINE GIFTS STORE. Local Online Gifts Store Now Open - Visit www. GiftNC.com NC4Ever@usa. com GOLDEN DOMERS TOY AND HOBBY. Visit our NEW LOCATION .....Model Cars, Die-cast Cars & Trucks, Tractors, Hot Wheels, Construction Toys, Sports Memorabilia, Autographed Items, Hard to Find Items! See Mike & Brandon Willis. We're located at 104 Oliver Ave.
El Acapulco Mexican Restaurant in Boiling Springs), Shelby
or
(behind
704-297-0102
704-2970103
We are looking for a part time Worship Leader to lead our congregation in Sunday morning musical worship. A complete description can be obtained from our church office by calling
Please send resume to
EMPLOYMENT PART TIME MUSICAL WORSHIP LEADER.
704-4346771.
SRBC, PO Box 297, Mooresboro, NC 28114. (704) 434-6771 sandyrunoffice@gmail.com
TREE SERVICE LLC. TREE TRIMMING AND REMOVAL SERVICES, STORM CLEANUP, LANDSCAPING AND SMALL GRADING JOBS FULLY INSURED. CALL FOR YOUR FREE ESTIMATE TODAY!
YARD SALES CLEVELAND COUNTY INSIDE YARD SALE! At Mooresboro School Gym Sat., Feb 4th, 2023 from 8:00 AM - 2:00 PM. $10 Setup Fee. Bring your own tables/display. Setup is 7am8am. "Bring your stuff and junk !" FREE ADMISSION! **CASH ONLY!!** for Questions: Call Keith (828) 3518822 or Call Mickey (828) 447-7231 located at 308 Main St., Mooresboro, NC 28114 ANTIQUES ANTIQUES AND MORE N Beam Mill, Huge Lamp Sale. Vintage styles & colors- 30% off, Remaining Christmas50% off, all other items - 20% off, Thurs.,Fri., & Sat. Regular hours. FOR SALE SEASONED SMALL STOVE WOOD. Cut, split and delivered. All seasoned or mixed with green oak. $75. 828-3950758. HIGH END BOUTIQUE RESALE. Men's and Ladies Clothing. Men's Suits, Wedding Bow Tie, Shoes, Gold Bracelet, Necklace, Watches, Leather Pants, Leather Jacket, Ladies Pocketbook. Buy $100. Get 3 Day Hotel Stay FREE. (704) 962-9007
andrew.sain@gmail.com
LABRADOODLE F1B PUPS. Beautiful black labradoodle pups available January 20th. First puppy shots. (704) 6926713 paintedshilohfarm@yahoo.com CHIHUAHUA PUPPIES. $250 - $500. 4 males, 1 female. Call or text for info. (704) 418-9244
Auctions ABSOLUTE DUMP TRUCK AUCTION, FRI JAN 20 10 AM. 25 LATE MODEL KW T880 TRI AXLE WITH AUTOMATIC. FOR PICTURES AND DETAILS GO TO WORLDNETAUCTIONSLIVE. COM OR CALL 843-426-4255 SCAL 3965F. Health Services ATTENTION OXYGEN THERAPY USERS! Inogen One G4 is capable of full 24/7 oxygen delivery. Only 2.8 pounds. FREE information kit. Call 866579-0885 Home Improvement Eliminate gutter cleaning forever! LeafFilter, the most advanced debris-blocking gutter protection. Schedule a FREE LeafFilter estimate today. 15% off Entire Purchase. 10% Senior & Military Discounts. Call 1-877649-1190 Miscellaneous LONG DISTANCE MOVING: Call today for a FREE QUOTE from America's Most Trusted Interstate Movers. Let us take the stress out of moving! Speak to a Relocation Specialist, call 833-586-8395 Miscellaneous Denied Social Security Disability? Appeal! If you're 50+, filed SSD and denied, our attorneys can help! Win or Pay Nothing! Strong, recent work history needed. 877-553-0252 [Steppacher Law Offices LLC Principal Office: 224 Adams Ave Scranton PA 18503] Miscellaneous DIAGNOSED WITH LUNG CANCER? You may qualify for a substantial cash award - even with smoking history. NO obligation! We've recovered millions. Let us help!! Call 24/7, 844641-0129 Miscellaneous SAVE MONEY ON EXPENSIVE AUTO REPAIRS! Our vehicle service program can save you up to 60% off dealer prices and provides you excellent coverage! Call for a free quote: 877324-4071 (Mon-Fri :9am-4pm PST) Miscellaneous PROTECT YOUR HOME from pests safely and affordably. Pest, rodent, termite and mosquito control. Call for a quote or inspection today 877-593-6072 Miscellaneous AUTO INSURANCE STARTING AT $49/ MONTH! Call for your fee rate comparison to see how much you can save! Call: 833472-0580 Miscellaneous TOP CA$H PAID FOR OLD GUITARS! 1920-1980 Gibson, Martin, Fender, Gretsch, Epiphone, Guild, Mosrite, Rickenbacker, Prairie State, D'Angelico, Stromberg. And Gibson Mandolins / Banjos. 833649-2292 Miscellaneous Replace your roof with the best looking and longest lasting material – steel from Erie Metal Roofs! Three styles and multiple colors available. Guaranteed to last a lifetime! Limited Time Offer - $500 Discount + Additional 10% off install (for military, health workers & 1st responders.) Call Erie Metal Roofs: 1-855-585-1815 Miscellaneous Safe Step. North America's #1 Walk-In Tub. Comprehensive lifetime warranty. Top-of-theline installation and service. Now featuring our FREE shower package and $1600 Off for a limited time! Call today! Financing available. Call Safe Step 1-855931-3643 Miscellaneous Prepare for power outages today with a GENERAC home standby generator $0 Money Down + Low Monthly Payment Options. Request a FREE Quote – Call now before the next power outage: 1-844-938-0700 Miscellaneous DENTAL INSURANCE from Physicians Mutual Insurance Company. Coverage for 350 plus procedures. Real dental insurance - NOT just a discount plan. Do not wait! Call now! Get your FREE Dental Information Kit with all the details! 1-844496-8601 www.dental50plus. com/ncpress #6258 Miscellaneous FREE high speed internet for those that qualify. Government program for recipients of select programs incl. Medicaid, SNAP, Housing Assistance, WIC, Veterans Pension, Survivor Benefits, Lifeline, Tribal. 15 GB internet service. Bonus offer: Android tablet FREE with onetime $20 copay. Free shipping & handling. Call Maxsip Telecom today! 1-877-224-7739 Miscellaneous Caring for an aging loved one? Wondering about options like senior-living communities and in-home care? Caring.com's Family Advisors are here to help take the guesswork out of senior care for you and your family. Call for your FREE, no-obligation consultation: 1-866-327-0721 Sale DISH Network. $64.99 for 190 Channels! Blazing Fast Internet, $19.99/mo. (where available.) Switch & Get a FREE $100 Visa Gift Card. FREE Voice Remote. FREE HD DVR. FREE Streaming on ALL Devices. Call today! 1-877-920-7405 Time Share Wesley Financial Group, LLC Timeshare Cancellation Experts. Over $50,000,000 in timeshare debt and fees cancelled in 2019. Get free informational package and learn how to get rid of your timeshare! Free consultations. Over 450 positive reviews. Call 844-213-6711 STATEWIDE CLASSIFIED NETWORK ADS CLASSIFIEDS CONTINUED TO PAGE 9
by MICHAEL E. POWELL Editor michael@cfmedia.info
CHS Athletic
basketball
Scott Harrill said the CHS Ironmen varsity teams visited Highland Tech last Tuesday night and, for the men – with senior Landon Hahn back in the lineup – they had a good night against the Rams.
"Hahn opened up with eight points in the first quarter to help the Ironmen to a two-point lead," said Harrill, who added Numarius Good took over in the second quarter hitting two three pointers and a layup, along with three assists in the second quarter. The halftime score in this matchup was 35-34.
In the third quarter, Harrill noted "…Cherryville came out hot in the third (quarter) with center Ethan Honeyman having some strong moves and
rebounds in the paint. The duo of Carson Kelly and Nate Bookout were firing on all cylinders, hitting three-pointers, and the Ironmen increased the lead to seven (7)." Coach Harrill noted the HT Rams would not go away and went on a 17-2 run to take a seven-point lead with 3:45 to go in the game.
"(Carson) Kelly hit two three-pointers in the last three minutes, along with (help from) the playmaking ability of Darrien Floyd," said Harrill, who added, "In the final 30 seconds, Floyd had backto-back assists to Hahn on cutting layups to give the Ironmen a one-point lead."
Harrill noted that, "… with the Ironmen down two and 20 seconds on the clock, Kelly gets a steal at half court, throws to Floyd, who hits a cutting Hahn for the game-winning basket."
Coach Harrill said the
CHS defense held Highland to a desperation three at the buzzer and the Ironmen won 73-72. Scorers were Good with 19; Kelly – 16; Hahn – 16; Floyd – 5 points, 9 rebounds, 7 assists; Hunt – 6, Bookout – 6, Honeyman – 4, and Hunter Jackson – 1.
On Wednesday night of last week, CHS teams visited Pinnacle Academy in Cleveland County.
Coach Harrill said Cherryville opened up a 10-point half time lead with a big run in the third quarter to win the game against the PCA Eagles varsity men 85-62.
Leading scorers were Landon Hahn with 24; Carson Kelly – 20; Numarius Good – 15; Nate Bookout – 6; Chance Hunt – 3; Rayshawn Sewell – 4; Darrien Floyd – 4; Ethan Honeyman – 6; Hunter Jackson – 2, and Sammy Tyler – 2.
The Lady Ironmen lost
to the Lady Rams of Highland Tech last week 29-43. Gabbie McCorkle was the leading scorer, according to head coach Carrie Dalton.
"Gabbie had 19 points, followed by Krista Davis' seven points, and Raylei Gidney's three points," Coach Dalton said.
On Wednesday night of last week the CHS ladies traveled to Shelby and played the Lady Eagles of Pinnacle Classical Academy. They lost to that team by a score 4452. Coach Dalton said McCorkle was once again the leading scorer in this one.
The Lady Ironmen are currently 2-13 overall; 0-5 in SPC 1A/2A play.
Beware of misleading ads for weight loss products
When it comes to New Year's resolutions, scammers know that losing weight and getting in shape is one of the most popular goals. This has led to a slew of scams involving vitamins, supplements, and weight loss formulas, all claiming to offer rapid results. Not only are the products themselves questionable, so are the business dealings of the companies peddling them.
How the scam works. Most weight loss product scams start with promises that are simply too good to be true.
Body wraps, topical creams, dietary supplements, pills, powders, skin patches, even earrings have been advertised to "melt," "flush," "burn," or "dissolve" away unwanted fat, fast. These ads usually come with some amazing before and after pictures of people who claim to have used the product, and glowing five-star reviews.
According to many recent reports, these weight loss products often claim to have been featured on popular TV shows like Shark Tank. You may see these ads on TV, in periodicals, or more commonly, on social media. The sad truth is the ads are misleading and the products won't melt away fat or give you a six-pack. In fact, many contain ingredients that can be damaging to your health.
To make matters worse, some of these companies engage in unscrupulous selling techniques. Dozens of consumer complaints described weight loss programs as difficult to cancel, even if the product doesn't work as claimed in the ads. Some consumers believed they were making a one-time purchase. Instead, the company repeatedly billed their credit cards for more of the
product. When they contacted customer service, they were informed that they had signed up for a subscription, which was only disclosed in the fine print of their original purchase. Canceling an order can be difficult and getting a refund nearly impossible.
To help avoid weight loss scams, BBB recommends the following:
• Always be wary of advertisements and customer endorsements promising "miracle" results or immediate weight loss. The Federal Trade Commission warns consumers that many shady weight loss products are accompanied by false promises. For example, if an ad says their product will make you lose weight "permanently," you're looking at a false promise.
• Don't be quick to trust endorsements. Many scammers use pictures of celebrities, TV show mentions, or well-known company logos to gain consumers' trust without their permission. Always research the company before doing business with them, no matter who supposedly endorses their product.
• Avoid products that claim to help lose weight without diet or exercise. Be especially skeptical of claims that you don't have to change your eating habits. Doctors, dieticians, and other experts agree that losing weight takes work and should be gradual. According to the Center for Disease Control and Prevention, losing 1-2 pounds per week is a healthy goal and is more successful for achieving long-term weight loss. Pass up any product that promises miraculous, sudden results without any effort.
FOR RENT
COUNTY
CLEVELAND
FOR RENT
CLEVELAND COUNTY MOBILE HOMES FOR RENT. In Shelby, NC. 1 to 3 bedrooms renting from $525.00 to $825.00 per month. Call Today. 704-5548861. frontdesk@kluttspropertymanagement.com 1624-2 S POST ROAD Shelby, NC, 2 Bedroom, 1 Bathroom, Rent $1100, Deposit $1100, Application Fee $25. 704-214-4180.
MOBILE HOMES & APARTMENTS. In Kings Mountain. P. Call (704) 739-4417
1233 S LAFAYETTE ST, Shelby, NC, 3 Bedroom, 2 Bathroom, Rent $1495, Deposit $1495. Application Fee $25. 704-214-4180.
124 DEER MEADOW LANE LAWNDALE, NC. 3 bedroom, 2 bath. Rent $1250, Deposit $1250, Application fee $25. (704) 472-4666
LOOKING FOR A GREAT MODULAR HOME TO RENT? 3 bedroom, 2 bath, walk-in pantry, laundry room, extra nice. Shelby area. Also approved for HAP applications. 980-329-2141
MOVE IN SPECIAL. 2 & 3 Bedroom, deposit required. $200 weekly rates. Includes power and water. NO PETS. (704) 473-4299
2&3 BEDROOM TOWN HOMES. Townhomes located in Shelby, NC. We are currently accepting applications for our waiting list. Rent is based on income (and some expenses are deducted). Please visit us today at Laurel Hill Apartments 1526 Eaves Rd., Shelby NC or call for more information 704-4871114. Equal Housing Opportunity.
COMMERCIAL OFFICE BUILDING FOR RENT. Across the street from the hospital at 803 N. Washington Street, Shelby. Previously a dentist office and would make a great salon. Call for pricing, 704-3002820
RUTHERFORD COUNTY
3-4 BEDROOM BRICK HOUSE Forest City. Can be used as 4 bedroom, 1.5 bath. Carport, deck, central heat and air. $1400 plus deposit. (828) 458-7403
107 COBRA DRIVE, FOREST CITY, NC. 3 bedroom, 2 bath, Rent $1250, Deposit $1250, Application Fee $25. 704-2144180
2 & 3 BEDROOM MOBILE HOMES. Small private park between Spindale and Forest City. Starting at $550 per month. 828-382-0475.
Wednesday,January18,2023TheCherryvilleEaglePage9 Deadline: Friday at 12:00 Noon PLACE YOUR AD AT CAROLINACLASSIFIEDS.COM OR CALL 704-484-1047 CLASSIFIED ADS All Classified Ads That Have Been Paid and Placed Online or Published in Print Will Not Be Refunded if Ad is Cancelled. PETS & LIVESTOCK BEAUTIFUL HYPO-ALLERGENIC CAVACHON PUPPIES 2 MALES, 2 FEMALES. Available now. The unique Cavachon breed is known for its intelligence, friendliness and easy-tocare-for nature. They are hypoallergenic with very little shedding. Sought after for their loyalty and calm temperament, they are excellent comfort dogs. Small, easy to hold and carry, they travel well. Requires little exercise. CKC registered parents on site. $2800.00. shots/papers/take home kit. (704) 466-1920 paburkhart@gmail.com DOG KENNELS 5X10, 10X10, 10X20. Dog Houses, Tops for Kennels. "Delivery & Setup Available" J Johnson Sales 2690 221South, Forest City, NC (828) 245-5895 LABRADOODLE PUPS. F1B Beautiful cream, black or black/white standard size Labradoodles. Call or text 704-974-6790. Parents shown in pics. (704) 974-6790 susan.mccraw55@gmail.com 8 WEEK OLD CHIHUAHUA PUPPIES. One Staffordshire male puppy, 12 weeks old. $350 each. Call or text 704-974-8055 or 704-466-6983. AKC FEMALE MINIATURE SCHNAUZER PUPPY for sale. Beautiful markings. Salt and Pepper. Vet checked and has first shots. $900. 704-915-0004. BOSTON TERRIER PUPS FOR SALE. CKC, 6 weeks old, shots and worming up-to-date. Parents on site. $700. 803-2226730.
WEST GERMANY GERMAN SHEPHERD PUPPIES AKC REGISTERED BLACK & RED SHOW LINE PUPPIES FOR SALE. IF YOU'RE LOOKING FOR A DOG THAT'S LOYAL, CONFIDENT, GREAT TEMPERAMENT, AND READY TO PROTECT YOUR HOME, THESE ARE THE DOGS FOR YOU. THE DAM AND SIRE HAVE EXCELLENT PEDIGREE. (864) 5905375 THEHONEYBEECONTAINER@MSN.COM GREAT DANES NEED HOME. 2 beautiful loving Great Danes that need a loving home. 1yr. 3 months old. Family dynamics have changed here and we can no longer give them the love and attention they deserve. Free to loving caregiver. (828) 297-9757 debbie.shehan21@ gmail.com REGISTERED GOLDEN LABS $800. 8 weeks old, wormed & shots. Ready for forever home. 4 females, 3 males, vet checked and very healthy. Call or text Kathy (864) 838-4467 GOLDEN RETRIEVER PUPPIES 6 males. 6 weeks old, UTD shots & dewormed. Text for more pics and information (407) 921-2012 samarabuelna@gmail.com PETS
REGISTERED CHOCOLATE LAB PUPPIES SALE. 2 male chocolate lab puppies, 9 weeks old, AKC, 1st shots and wormed. Mother on site. (980) 2411090 rsbeam110@yahoo. com AKC STANDARD POODLE Born 9/20/2022, fully AKC registrable. Apricot 6 males and 1 female available. Vet checked and shots UTD. Raised in home with Dam & Sire. Very smart, alert loving pups. Ready for their forever home. $1200 (252) 670-2659 Merceraudrey@ yahoo.com CANE CORSO PUPPIES FOR SALE. I HAVE NINE PUPPIES I C C F CERTIFIED, TAILS CROPPED, DEW CLAWS ARE REMOVED. A PUPPY WOULD BE A GREAT ADDITION TO YOUR FAMILY. CALL TO RESERVE YOUR PUP TODAY. ASK FOR JEFFERY (919) 7634919 GIBBSJEFFERY59@ GMAIL.COM PETS
AMERICAN BRITTANY PUPPIES FOR SALE. American Brittany puppy. Last puppy, 16 weeks old. All vaccinations completed. Male with champion bloodlines. This is an awesome pup. Price is 1000.00 call or text Ben. Check Ridgeview Brittanys on FB. 704-472-3652 (704) 472-3652 Britman657@yahoo.com CARS & TRUCKS 2009 TOYOTA TACOMA. 380,000 miles, $7500.00, All highway miles, excellent condition inside and out. New tires, battery, alternator. All maintenance documented. Toolbox included. (704) 634-0553 bkingery@ carolina.rr.com 2013 JEEP PATRIOT 112,609 miles, Call for Price, (704) 748-1890 sales@ctcautosports.com CAMPERS SCENIC RIDGE COUNTRY CAMPGROUND. Cherryville, NC. Cabins. RV Spots, Daily Weekly, Monthly, Seasonal Sites. (704) 435-0938 MOTORCYCLES & ATVS 2003 HARLEY DAVIDSON FXDL. Excellent condition, garage kept. $5800 (704) 477-0396 VACATIONS SCENIC RIDGE COUNTRY CAMPGROUND. Cherryville, NC. Cabins. RV Spots, Daily Weekly, Monthly, Seasonal Sites. (704) 435-0938 OCEAN LAKES MYRTLE BEACH. Cottage N34. 2 bedroom, 2 bath, den, kitchen, dining, covered deck, near country store. Call Dorcas, 803-718-2659. REAL ESTATE CLEVELAND COUNTY TURN YOUR HOUSE INTO CASH? I PURCHASE UNWANTED
PROP-
AND/OR STARTER
MUST BE PRICED TO SELL! "QUICK CLOS-
Call
PETS
& LIVESTOCK
& LIVESTOCK
& LIVESTOCK
RENTAL
ERTY
HOMES.
INGS"!
(704) 472-0006
LIONS SENIOR VILLAGE has 1 bedroom HUD subsidized apartments for low income seniors. Taking applications. Age 62 or older. Equal Housing Opportunity. 211
North Morgan Street, Shelby, NC (704) 4827723 HICKORY CREEK APARTMENTS FOR SENIORS. (62 and older), disabled (50 and older). Shelby. Now taking applications for waiting list. 418 East Warren Street, Shelby. (704) 487-6354
2&3 BEDROOM MOBILE HOMES. Nice and clean, water furnished. Oak Grove Community, Kings Mtn. Call or text, 704-739-0259.
Look Us Up On carolinaclassifieds.com CLASSIFIEDS CONT'D FROM PAGE 8 ADVERTISE YOUR CLASSIFIED AD WITH US HERE!
See WEIGHT, Page 10
Director and head
coach
Ironmen
pick up two wins last week Cherryville Ironmen Basketball 2022-2023 Day Date Opponent Site Time Friday Jan. 20 TJCA Home JV 4:30 VAR 6:00 Tuesday Jan. 24 Shelby Away VAR 6:00 Friday Jan. 27 Bessemer City Away JV 4:30 VAR 6:00 Tuesday Jan. 31 Burns Home JV 4:30 VAR 6:00 Friday Feb. 3 Highland Tech Home JV 4:30 VAR 6:00 Friday Feb. 10 Thomas Jefferson Away JV 4:30 VAR 6:00
CHS
varsity boys
Dear Savvy Senior,
Is it possible to make changes to my Medicare coverage now? I know we've passed the fall open enrollment period, but I've heard that there are other times of the year beneficiaries can make changes. What can you tell me?
Changed My Mind
Dear Changed, Yes! The annual Medicare open enrollment period isn't your only opportunity to swap out Medicare coverage. There are other opportunities, but the timing of when you can make those changes depends on your specific circumstances and the kind of Medicare coverage you have. Here's what you should know.
Medicare Advantage Change
If you're enrolled in a Medicare Advantage Plan, you may be able to use the Medicare Advantage Open Enrollment Period, which occurs each year from Jan. 1 through March 31.
During this period, you can switch
From Page 1
• Check a product's ingredients with the FDA. Be suspicious of taking special pills, powders, or herbs. Some products have been recalled for containing ingredients with potentially dangerous effects. Check the list of public notifications from the FDA regarding potentially harmful weight loss products. In Canada, check with Health Canada for guidelines.
• Be wary of a lack of an
ingredients list. Some companies have been accused of not advertising certain ingredients that can come with harmful side effects or mix adversely with prescription drugs.
• Be wary of free trial offers, and before signing up, understand all the terms and conditions. These deals can become "subscription traps" that hook consumers into expensive shipments of products they did not agree to buy. Before clicking check out or purchase, make sure the cart only includes the items you wish to purchase, and does not include signing up for a
subscription unless this is an option want. Be cautious of any contract that takes payment from your credit card until you cancel.
• When participating in online forums and chat rooms focused on weight loss and fitness topics, be wary of individuals pushing products they claim will help quickly reach goals.
• Be realistic about your fitness goals. It's hard work to lose weight. Find a program you can stick with, preferably one that you enjoy. Does a weight loss plan require special foods? Can you cancel if you move or find that the
program doesn't meet your needs? If you need help, ask your doctor for suggestions.
• Research the company with BBB.org before purchasing. Read reviews about the company to see if there are any complaints alleging that it's a scam.
• Report the deceptive ads. Be suspicious of ridiculously positive testimonials on the company website. Testimonials become an easy marketing tool and are easily faked. These are often accompanied by glorious before and after pictures.
By JIM MILLER Editor
from your current Medicare Advantage Plan to another Medicare Advantage Plan or to original Medicare with or without a prescription drug plan.
You can only make one change during this period, and it will be effective the first of the next month after you make the change.
Special Enrollment
Depending on your circumstances, you may also qualify for a Special Enrollment Period to change your Medicare health and drug coverage.
There are a number of circumstances in which you may have a Special Enrollment Period, such as if you moved outside of your plan's service area, your Medicare Advantage Plan terminated a significant amount of its network providers, or you are enrolled in a State Pharmaceutical Assistance Program.
Those with Extra Help – the federal program that helps pay for drug costs – also have a Special Enrollment Period to enroll in a Part D plan, or switch between plans once per quarter in the
first three quarters of the year.
If you need to make changes to your coverage but aren't sure whether you qualify for a Special Enrollment Period, contact your State Health Insurance Assistance Program (SHIP), which provides free Medicare counseling. To find a SHIP counselor in your area visit ShipHelp.org or call 877-839-2675.
Also, be aware that if you're enrolled in a Medicare plan by mistake or because of misleading information, you may be able to disenroll and change plans.
Typically, you have the right to change plans if you joined unintentionally, joined based on incorrect or misleading information, or, through no fault of your own, were kept in a plan you did not want.
To get help, call Medicare at 800-6334227 and explain to a customer service representative how you joined the plan by mistake and to request retroactive disenrollment or a Special Enrollment
Period.
Fall Open Enrollment
As you noted in your question, there's also the Fall Open Enrollment Period that allows all Medicare beneficiaries – those with original Medicare and Medicare Advantage plans – to make changes.
The Fall Open Enrollment Period occurs each year from Oct. 15 through Dec. 7. During this period, you can join a new Medicare Advantage Plan or stand-alone prescription drug plan (Part D) plan. You can also switch between Original Medicare with or without a Part D plan and Medicare Advantage.
You can make as many changes as you need during this period, and your last coverage choice will take effect Jan. 1.
Send your senior questions to: Savvy Senior, P.O. Box 5443, Norman, OK 73070, or visit SavvySenior.org. Jim Miller is a contributor to the NBC Today show and author of "The Savvy Senior" book.
When Can I Change My Medicare Coverage? CROSSWORD PUZZLE CLUES ACROSS 1. Not invited 6. Whale ship captain 10. One point south of southwest 14. Small cavity in a rock 15. Recidivists 17. City of Angels hoopster 19. A way to mark with one's signature 20. OJ trial judge 21. Rice cooked in broth 22. One point east of due south 23. One point east of southeast 24. Complements an entree 26. Grouped by twos 29. Dis gure 31. Woods 32. Political action committee 34. Longer of 2 bones in the forearm 35. Kin groups 37. Philippine Island 38. Contrary to 39. Bluish-gray fur 40. Comprehend the written word 41. Natural depressions 43. Felines 45. Breathe noisily 46. Taxi 47. Pancake made from buckwheat our 49. Swiss river 50. Foot (Latin) 53. Have surgery 57. Formal withdrawal 58. Monetary units of Peru 59. Greek war god 60. 2,000 lbs. 61. High points CLUES DOWN 1. Green and yellow citrus fruit 2. A bright color 3. Thicket 4. Journalist Tarbell 5. A place to work or relax 6. Sharp mountain ridge 7. Helicopter 8. Mimic 9. Suggests 10. More musty 11. Large, ightless rail 12. Make beer 13. Soviet Socialist Republic 16. People who can account for you 18. Taunt 22. South Dakota 23. Cover the entirety of 24. Kids' favorite visitor 25. A way to save for retirement 27. Fencing swords 28. C. China mountain range 29. Type of sandwich 30. Team 31. Paddle 33. Partly digested food 35. Most cagey 36. Shoppers make one 37. Cathode-ray tube 39. Food supplies 42. Backbones 43. Concern 44. Blood group 46. Broadway songwriter Sammy 47. Dutch colonist 48. Full-grown pike sh 49. Deity of a monotheistic cult 50. Type of bread 51. S. Nigerian people 52. Scottish tax 53. Young women's association 54. Brazilian city 55. Hide of a young animal 56. Midway between north and northeast SUDOKU Fill in the blank squares so that each row, each column, and each 3 by 3 block contain all of the digits 1 thru 9 using logic. Answers ? ? ? ? ANSWER KEY
WORD SEARCH ADJUSTABLE AGING ASSISTANCE BARS BATHROOM COMMODE FALLING IMPROVEMENT MINIMIZE MODIFY NONSLIP PRECAUTION RAILS RAISED RISERS SAFETY SCALD SEAT SHOWER SLIPPERY STEP-IN TASKS TEMPERATURE TRANSFER Page10TheCherryvilleEagleWednesday,January18,2023 WEIGHT
BATH SAFETY