our services are more than just a profession.
providing solutions from soil to rooftops.
In simple terms, Wallace Design Collective is a consulting firm offering civil and structural engineering, landscape architecture, land planning, surveying, roof consulting and IBC-mandated special inspections. In reality, we are so much more than that.
We're passionate about architecture and the application of technical principles to the built environment and believe that we have a responsibility to be active citizens in our profession and our communities. We also believe that we have more fun doing our job than just about anyone else!
We have designed projects throughout all 50 states, Mexico and Puerto Rico, giving us indepth knowledge of all model building codes, as well as experience with local codes and jurisdictions.
what we do.
civil engineering services.
Wallace's civil services group was formed in 1992. Our civil team works on site development projects, water and wastewater projects, utility designs and relocations, flood control, stormwater management/design, and streets and highways for cities and state agencies. We have also completed both design and inspection services for roadways, bridges and dams.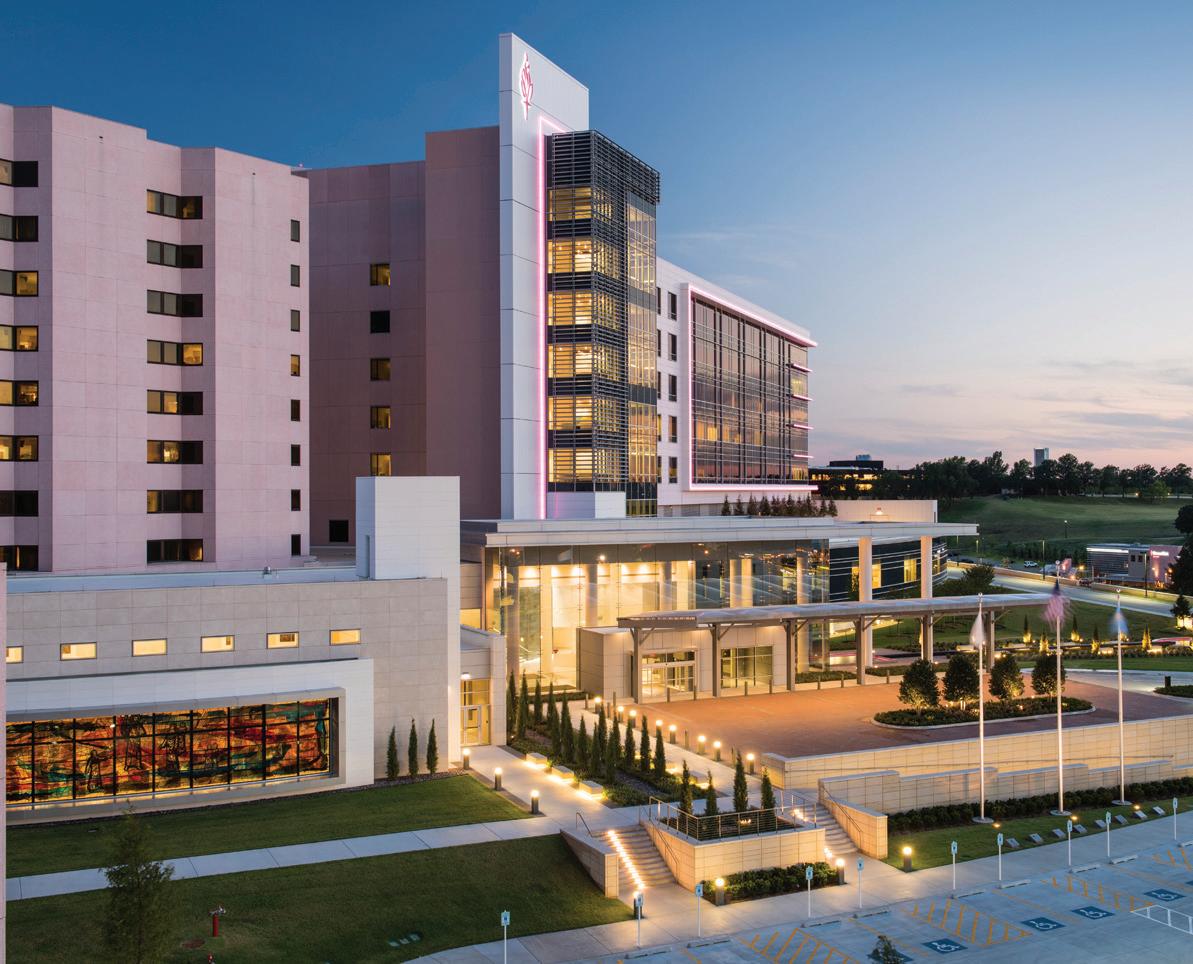 saint francis trauma emergency center | tulsa, oklahoma
west park in kendall-whittier | tulsa, oklahoma
guthrie green | tulsa, oklahoma
hogan assessment systems headquarters | tulsa, oklahoma
shadow trails residential subdivision | broken arrow, oklahoma
groendyke transport facility | tulsa, oklahoma
jenks public schools central campus master drainage plan | jenks, oklahoma
pavement assessment and management services | various locations
structural engineering services.
Wallace has quite a history of producing projects with highly optimized, efficient and safe structural systems. We have extensive experience in the design of new buildings as well as in the evaluation, renovation and repair of existing structures.
Our firm has designed a wide variety of structures with every kind of loading condition on every type of soil. This experience includes masonry, concrete, steel, heavy and light timber, and light gauge. In addition, KSi Structural Engineers joined our team in April 2022, adding strength and depth to our team.
walmart inc. | nationwide, mexico and puerto rico
tulsa public schools the collegiate center at edison | tulsa, oklahoma
harris county public library | hamilton, georgia
university of oklahoma residential colleges | norman, oklahoma
hanover ridge trade center | hanover township, pennsylvania
highway hospitality program • love's hospitality, llc | nationwide
petersen
|
california
automotive museum
los angeles,
miami beach convention center | miami beach, florida
landscape architecture services.
Landscape architecture firm, Howell & Vancuren, joined Wallace Design Collective in January 2021.
With these expanded services, we offer our clients quality, environmentally-sound, innovative landscape design and land master planning in-house.
Our growing landscape architecture team's diverse portfolio of project types ranges from academic and cultural facilities to large-scale commercial entities and institutional sites.
crystal bridges museum of american art | bentonville, arkansas
the momentary | bentonville, arkansas
bartlett square fountain | tulsa, oklahoma
philbrook museum of art | tulsa, oklahoma
glenpool conference center | glenpool, oklahoma
linnaeus teaching gardens | tulsa, oklahoma
saint francis hospital glenpool | glenpool, oklahoma
bok center | tulsa, oklahoma
land surveying services.
In 2021, we added land surveying to our list of professional services offered with Bennett Surveying joining our team in February 2023. Our surveying services include topographical surveys, boundary surveys, ALTA/NSPS surveys, commercial site development surveys, subdivision platting, lot/parcel split surveys, sewer and water line surveys and as-built surveys.
land planning services.
Effective land planning plays a vital role in maximizing the benefits of land resources for a community. This involves finding a balance between promoting economic growth and safeguarding the environment, conserving natural resources, minimizing pollution and creating an equitable distribution of benefits among all stakeholders.
With our diverse experience, Wallace Design
Collective's land planning team is committed to helping communities develop sustainable solutions that meet their needs today and into the future.
We offer planning services that involve creating and revising land use plans and zoning regulations, municipal planning consulting and land development coordination.
assessment and inspection services.
For 40+ years, our firm has performed facilities assessment and repair design. Our extensive experience includes disaster response, condition and assessment surveys of existing structures, forensic investigations of failed or failing structures, and peer reviews. Many times, these facilities were in-use requiring an approach that allowed the facilities to remain open while repairs were made.
Wallace also provides on-call engineering services in response to emergencies and disasters. Additionally, we provide both roof and pavement assessment and repair, and drainage investigations. We also provide construction observation services, special inspections and remediation repair design for construction errors.
We want to redefine your expectations by breaking the mold of how you think, plan and execute your projects. The art of possibility.
Discover it at Wallace Design Collective. Learn more at wallace.design.
wallace design collective civil • structural • landscape architecture • surveying • planning • assessments atlanta • denver • kansas city • nashville • oklahoma city • tulsa wallace.design • 800.364.5858 we are wallace. dedicated to the art of possibility.