wakeliving
BRINGING THE CAPITAL AND ITS COMMUNITIES TO LIFE
a new narrative
VICTORIA SCOTT-MILLER'S LITERARY LEGACY
ONE-STOP SHOP COMMUNITIES
LESS IS MORE: DIVERSIFY YOUR CLOSET
HUMMINGBIRD: INSPIRED BY THE BIG EASY
SPECIAL SECTION: INNOVATORS & ICONS
September/October 2023
One History, Many Voices
Experience living history. Walk in the steps of the governors who lived at Tryon Palace during the 1770's – a time of intellectual and political turmoil. Tour the Palace and Kitchen Office and learn about who worked there, what they did and how they may have lived. Enjoy a walk through our 21 acres of beautiful gardens. Visit with the 1st Regiment NC Continental Line at their encampment. Throughout the year, there are specialized tours, lectures, and special events such as our "Life on the Lesser Stairs" tour, Garden Lecture Series, and monthly Outlander tours African American cultural programming. Learn about colonial spinning and weaving, apothecary, clothing, dueling and more. Experience Tryon Palace.
529 South Front St. New Bern,
252.639.3525 This October come see our MUMS! MUMFEST Oct. 14-15
www.tryonpalace.org
NC
Palace Tours • Living History Programs • Exhibits • Gardens • Special Events
Treat Yourself
Ella's is a superior collection of artisan popcorn. The mix-ins are real indulgent ingredients and each layer is folded in by hand in custom small batches. Ella's Popcorn is popped fresh daily right here in Raleigh.
Ella's is a superior collection of artisan popcorn. The mix-ins are real indulgent ingredients and each layer is folded in by hand in custom small batches. Ella's Popcorn is popped fresh daily right here in Raleigh.
Try Ella's Spooky Celebration 2 gallon 3 Flavor Tin. Tiger (chocolate sandwich cookies drizzled with orange chocolate), Campfire (graham cracker cereal, Belgian chocolate and mini marshmallows) and our seasonal Pumpkin Spice Latte (warm spices and ivory chocolate). The perfect blend of Halloween holiday flavors.
Try Ella's Spooky Celebration Trio Box. Chocolate Peanut Butter (chocolatey, crunchy, peanutbuttery), Campfire (graham cracker cereal, Belgian chocolate and mini marshmallows) and our seasonal Pumpkin Spice Latte (warm spices and ivory chocolate). The perfect blend of fall flavors.
Use the Wake Living Promotional Code: SPOOKY when ordering and SAVE an additional 20%.
Use the Wake Living Promotional Code: SPOOKY when ordering and SAVE an additional 20%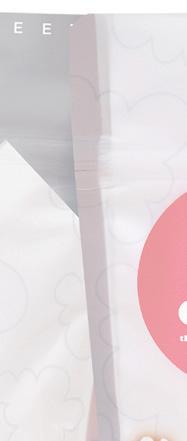 ellaspopcorn.com 833-713-2929 2319 Laurelbrook Street, Raleigh, NC 27604
ellaspopcorn.com 833-713-2929 2319 Laurelbrook Street, Raleigh, NC 27604
Call today for a FREE home consultation. 919.380.8994 or 1.866.380.8994 Scan this code to visit our website or go to SunProtectionLLC.com get the right perspective… on solar protection • safety films • solar films • security films • decorative films • glare reduction • heat reduction Increase your Comfort & Improve the View while keeping your home Cooler in the summer & Warmer in the winter! with the ONLY Window Film for EVERY Season VOTED Best Window Films Tinting/Solar Protection Company
LUNCH | DINNER | SUNDAY BRUNCH All weather rooftop terrace 326 HILLSBOROUGH ST. | 919.881.8333 TAVERNAAGORA.COM Authentic Greek Dishes & Dining Experience! PHOTO: EM BATEMAN Housemade Food Carolina Hospitality Local + Craft Beer Curbside + Delivery 11AM-2AM, EVERY DAY 7 Triangle Locations 500 Glenwood Ave. | Downtown Raleigh 919-803-6033 | VidrioRaleigh.com RALEIGH'S PREMIER Mediterranean RESTAURANT UNIQUE Private Event SPACES @VIDRIORALEIGH FOLLOW US TO BE THE FIRST TO KNOW ABOUT OUR EXCLUSIVE EVENTS! Artful Ambiance. Bold and Vibrant Flavors. AVERDECARY.COM • @AVERDEMEXICAN_CARY LUNCH & DINNER DAILY We bring the party. You just show up. WEEKEND BRUNCH PHOTO: CHELSEA SANTOS PHOTO: RICHARD BARLOW PHOTO: RICHARD BARLOW WINNER 2023 WINNER 2023 WINNER 2023
Fall into better internet
Pair your pumpkin spice with internet just as nice
Ting isn't just lightning-fast internet. As local residents, we're committed to giving back to our local communities. We've been in Wake County since 2015 and look forward to continuing to grow along with you!
Why Ting Internet?
• Stream in HD buffer free
• Make crystal-clear video calls
• Ultrareliable fiber connection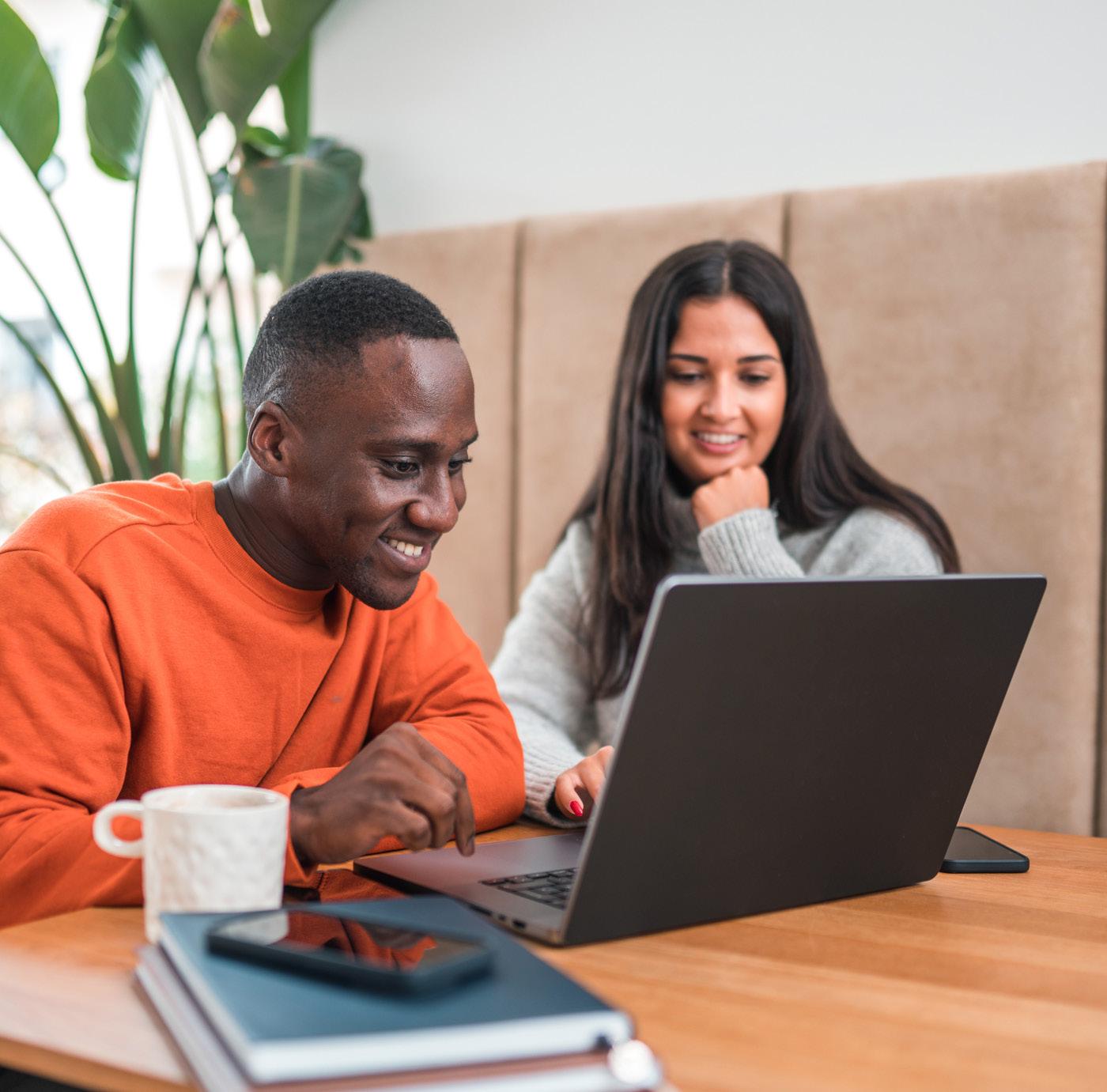 • Game with no lag
Home Fiber 1000
Gigabit Internet
$89/mo
Up to 1,000 Mbps download and upload speeds
Connect 20+ devices seamlessly
Unlimited data
Sign up at ting.com/newhome with
NEWHOME Get
month's
service,
installation.
Get a free month of internet service!
promo code
one
free
free router and free standard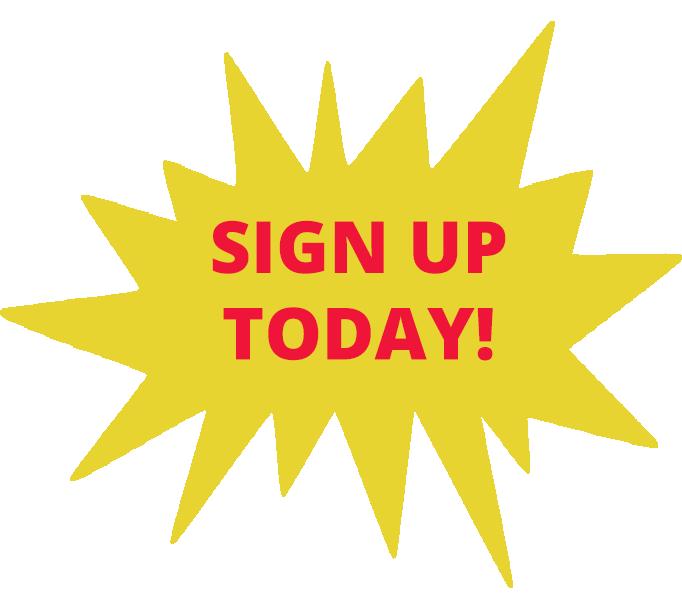 Sunday Oct. 8, 2023 at the 9401 Glenwood Ave, Raleigh Walk, Run & Festival walkforhope.com | 919-781-9255 35 years!
10 WAKE LIVIN G contents SEPTEMBER/OCTOBER 18 69 38 84 THE RISE OF LIVE, WORK, PLAY SOMETHING WORTH READING UNLEASHING COMFORT INNOVATORS & ICONS SPECIAL ADVERTISING SECTION LESS IS MORE FASHION FOR FALL HUMMINGBIRD 18 26 38 69 51 84 on the cover: MEET YOUR LOCAL TRAILBLAZER: VICTORIA SCOTT-MILLER.
PHOTO BY JONATHAN FREDIN
GROUP PUBLISHER Bill Zadeits
PUBLISHER Kris Schultz
MANAGING EDITOR Lauren Morris
& CREATIVE DIRECTOR
STAFF WRITER Dena Daw
COPY EDITOR Tara Shiver
SOCIAL MEDIA Arlem Mora
CONTRIBUTORS
Elliot Acosta
Erica DeLong
Lea Hart
PHOTOGRAPHY
L.A. Jackson Jessica Mattison
Jonathan Fredin, Chief Photographer
Bryan Regan
PRODUCTION
Atiya Batts, Graphic Designer
Jennifer Casey, Graphic Designer
Dylan Gilroy, Web Designer
Beth Harris, Graphic Designer
Anna Porter, Graphic Design Intern
Matt Rice, Webmaster/SEO
Rachel Sheffield, Web Designer Lane Singletary, Graphic Designer
ADVERTISING
Aleida Montufar, Account Executive
Maureen Powell, Senior Account Executive
ADMINISTRATIVE
Kristin Black, Accounting
Lisa White, Senior Event Coordinator & Distribution Manager
Valerie Renard, Human Resources
PUBLISHER EMERITUS
Stuart Weiss
Wake Living © is published six times annually by Cherokee Media Group. Reproduction or use, without permission, of editorial or graphic content in any manner is prohibited. Subscriptions are $18/year.
WAKE LIVING
Westview at Weston
701 Cascade Pointe Lane, Suite 103 Cary, North Carolina 27513 (919) 674-6020 • (800) 608-7500
www.wakeliving.com
This publication does not endorse, either directly or implicitly, the people, activities, products or advertising published herein. Information in the magazine is deemed credible to the best of our knowledge.
12 WAKE LIVIN G departments 14 16 32 36 76 78 80 91 93 94 98 LETTER FROM THE EDITOR OUT & ABOUT IN WAKE COUNTY HAPPENINGS WRITE LIGHT SMALL BUSINESS SPOTLIGHT THE ZEN SUCCULENT GARDEN ADVENTURER BEYOND PURPLE: THE OTHER BEAUTYBERRIES PAY IT FORWARD SAFECHILD ON TREND HAIR EXTENSIONS ERICA CHATS FINALLY FEELING FALL IN THE NEXT ISSUE HOLIDAYS & ENTERTAINING CELEBRATED SPIRITS EASY PEASY, LEMON SQUEEZY FROM FOX LIQUOR BAR CELEBRATED SPIRITS UNICYCLE PALE ALE FROM CRANK ARM BREWING
SEPTEMBER/OCTOBER
wakeliving
2023
to
In North Carolina, we have a "best of" list for everything. For hikes, many say it's Black Balsam Knob near Asheville. For barbecue, people love Prime Barbecue in Knightdale. For credit unions, Forbes Magazine says it's us for the last 4 years in a row. Experience why at bankbetter.org. Best hike. Best barbecue. Federally insured by NCUA Best-In-State Credit Union 2020-2023
Best place
bank.
AS THE DOG DAYS OF SUMMER gradually give way to a (hopefully) crisp autumn, we find ourselves turning our attention toward the warmth and comfort of home — and the cherished (furry, scaly, feathery) companions that fill them!
In these pages, we explore the rise of live, work, play spaces, which have become wildly popular in recent years. You'll also meet the four-legged friends who fill our lives with boundless joy! Pets have an unparalleled ability to make any place feel like home, offering companionship, unconditional love, and the occasional accident in the middle of your favorite rug (but hey, we love them anyway)! We've compiled heartwarming tales of therapy dogs that remind us of the profound impact animals can have on our well-being — and just for fun, this issue houses our community Pet Parade (featuring submitted
photos of YOUR fur babies)!
As the leaves change colors and layering season begins, we venture into the realm of fall fashion. But this isn't just about clothes — it's about looking and feeling your best! We partnered with Refined by Theresa to create versatile looks with classic items, and we can't wait to share the results!
Lastly, we visited Hummingbird for a culinary treat and a taste of The Big Easy. Their outside patio is the perfect place to enjoy a meal on the cooler days ahead.
Thanks for reading, enjoy!
Lauren Morris, Managing Editor & Creative Director
14 WAKE LIVIN G editor's letter
1-ON-1
INCREASE PERFORMANCE REDUCE TENSION INCREASE FLEXIBILITY # LIVELONG SPECIAL $49 INTRODUCTORY 50 MINUTE SESSION Raleigh 2920 Sherman Oaks Place #120 Raleigh, NC 27609 919.636.4147 North Raleigh COMING SOON 9414 Falls of Neuse Rd. Raleigh, NC 27615 Wake Forest 12646 Capital Blvd #124 Wake Forest, NC 27587 919.263.4757 FOR MORE INFO SCAN HERE stretchlab.com
ASSISTED STRETCHING
Your children. Your family. Your health. Your well-being. Your place.
WakeMed Women's
From pregnancy and childbirth to mammograms, menopause and more, the care is as compassionate as it is comprehensive. Covering everything and anything female from outpatient and inpatient surgery to specialty and subspecialty care, and the most advanced technology. After all, when it comes to you, your health and your family, you're the decision maker. And the decision is clearly WakeMed Women's.
SEPTEMBER/OCTOBER 2023 15
wakemed.org/womens-services
3
Italofiles, listen up! On September 23, Festa Italiana Raleigh celebrates Italian culture and heritage in the Triangle while providing financial support to local charities. This muchanticipated annual event features live music, a culinary stage, wine, a Vespa raffle, a magician for the kids, and much more. festaraleigh.com 4
Bug out at Bugfest, the biggest bug-centered event of its kind in the entire country! Scheduled for September 16 from 10 a.m. to 7 p.m., this event will showcase more than 100 exhibits, crafts, games, and a chance to interact with entomologists and other scientists while learning about the fascinating world of arthropods. naturalsciences.org/calendar/bugfest/
1
The Hopscotch Music Festival is returning to downtown Raleigh September 7–9 with a full lineup of nearly 150 bands scattered across 12 different downtown venues. This threeday event is a fan favorite with music lovers and local artists, so don't miss it! hopscotchmusicfest.com
2
Grab your lawn chair and enjoy music, food, and more while experiencing the undeniable charm of downtown Wake Forest during Friday Night on White. Taking place along South White Street on September 8 from 6–9 p.m., one of the area's most popular party bands, Crush, will perform while you visit the sponsor expo, choose from a variety of dining establishments and food trucks, or grab a beer or glass of wine. wakeforestnc.gov
16 WAKELIVING
Festa Italiana Raleigh
Bugfest
5
Voted Best Festival by Wake Living readers, the IBMA World of Bluegrass Festival takes over downtown Raleigh from September 26–30 for a weekend of one-of-a-kind urban bluegrass featuring Grammy Award winners, top-notch emerging acts, and traditional bluegrass. Not a big bluegrass fan? Not a problem! This event is for everyone, with a dance tent and vendors selling arts, crafts, and plenty of food. worldofbluegrass.org
6
Get ready for the largest and most authentic Oktoberfest celebration in central North Carolina! Held at Koka Booth Amphitheatre October 6–7, Triangle Oktoberfest highlights the very best traditional German food, drink, and entertainment. That means beer and Bavarian foods, including brats, pretzels, and pork schnitzel meatballs. You also don't want to miss the wiener dog races and live music. triangleoktoberfest.org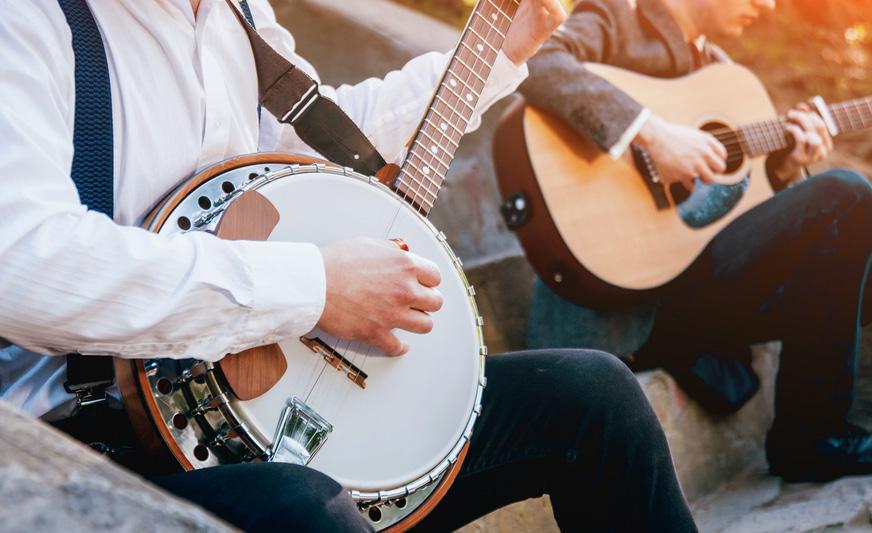 It's that time of year again! The North Carolina State Fair runs from October 12–22. Celebrate the best of everything this state has to offer, eat crazy foods, play games, enjoy rides, attend concerts, visit with livestock, and shop a variety of vendors for this special week dedicated to all things NC! ncstatefair.org
9
Don't miss Falling for Local at Dorothea Dix Park on October 7, presented in partnership by The City of Raleigh, Dix Park Conservancy, and Shop Local Raleigh. This fall-themed festival has a bit of everything — live music, local makers and vendors, beer tents, food trucks, activities, inflatables, hayrides, and a free pumpkin patch with 1,000 pumpkins! shoplocalraleigh.org
8
The Diwali Celebration, India's most widely celebrated religious and cultural event, is returning to Cary's Koka Booth Amphitheatre on October 14, featuring music, dance, performances, a handicraft bazaar, Indian food vendors, art and cultural exhibits, children's activities, and much more! carync.gov/diwali
It's wine o'clock at the North Carolina Wine Festival, where the grape tour continues! Taste more than 100 different varieties of NC wines from sweet to dry while enjoying food vendors, live music, and treasure-filled exhibitor tents on Saturday, October 28, at Koka Booth Amphitheatre. ncwinefestival.org
SEPTEMBER/OCTOBER 2023 17
september/october
The Diwali Celebration
North Carolina Wine Festival
10
North Carolina State Fair
Jonathan Fredin
Jonathan Fredin
7
Jonathan Fredin
Triangle Oktoberfest
IBMA World of Bluegrass Festival
The Rise of Live, Work, Play
WRITTEN BY DENA DAW | PHOTOGRAPHED BY JONATHAN FREDIN
FOLLOWING THE PANDEMIC, a lot of things have changed — including the way we live, work, and play. According to data from Yardi Matrix, published by RentCafe, the race to build "vertical villages" began in 2020. By 2021, 43,700 livework units were completed, compared with 10,000 a decade earlier.
So what's the appeal? For a growing population, particularly millennials, these master-planned, mixed-use communities are a one-stop shop — a way to live, work, dine, shop, and have fun without ever leaving the building or getting behind a wheel.
"Mixed-use developments can lead to a more vibrant and lively neighborhood,
fostering social interaction and community bonds," said Josh Dix, principal with Trammell Crow Company and High Street Residential. "In light of growing awareness about climate change and the environmental impact of human activities, there is a push to reduce carbon emissions and promote sustainable living. Mixed-use developments help reduce our reliance on cars, promote walking and cycling, and make more efficient use of our infrastructure."
Raleigh is a national hot spot when it comes to growth — according to Our Town America, at least 5,000 new movers arrive in the Triangle each month. As a result, mixeduse communities are popping up everywhere
and if you think they are are contained to big-city high-rises, think again. Communities like The Exchange, 400H, and Raleigh Iron Works (RIW) incorporate greenways, entertainment venues, water features, and much more — all intended to bring recreational and cultural opportunities directly to residents' doorsteps.
The Exchange
The Exchange, developed by Dewitt Carolinas, can be summed up in just a few words on their website: "Welcome to Raleigh's future."
We recently took a tour of 1000 Social, a 12-story office tower at The Exchange with sweeping panoramic views of
18 WAKELIVING
SITUATED ON A FORMERLY INDUSTRIAL STRETCH OF ATLANTIC AVENUE, RALEIGH IRON WORKS IS A HUB FOR RESIDENTS, NEIGHBORS, AND VISITORS TO LIVE, WORK, AND PLAY.
the city and surrounding area. The tower which will soon connect to its sister building, 2000 Social, via a sky bridge sits at the intersection of technology and nature, adjoined by 4 acres of natural landscapes and greenways.
"Most mixed-use developments are anchored by a million square feet of retail space, so the experience is often congested and transactional in nature," said Steven Beattie, executive vice president at Dewitt Carolinas. "At The Exchange, the entire community is centered on a highly amenitized 4-acre park. This park is the heart of the development, and every building opens onto the expansive green space."
Beattie says the goal is to offer a "curated selection of restaurants, cafes, and specialty services that complement our development's focus on health and wellness." In other words, The Exchange hopes to bring enrichment and balance to people's lives.
"The environment at The Exchange is experiential rather than transactional, so this won't really be the place where you max out your credit card and stuff your trunk with shopping bags," said Beattie. "Instead, it will be the place to grab a coffee and let your kids play in the grass, hop off the biking trail for a beer, share a healthy lunch with a colleague under the shade of the preserved trees, or enjoy a fine-dining meal with your significant other at a table in the park."
Living space will consist of multifamily apartments and condo projects, offering a range of living options for everyone from young professionals to executives to empty nesters.
"Our master plan calls for a mix of low-rise and 20-story high-rise options that will be competitive with the surrounding market and best in class," said Beattie. "We are currently in design with a 20-story multifamily concept that is slated to break ground in 2024. This building will sit at the top of the park looking down the entire development, and will feature a very large amenity deck on the seventh story looking over the park."
SEPTEMBER/OCTOBER 2023 19
In terms of amenities, the list is extensive and constantly evolving. In addition to everything you'd expect to find in a high-end development — pools, game rooms, fitness centers — The Exchange will also offer EV charging stations, cold storage for DoorDash and grocery delivery, bike and kayak storage, on-site concierge services, and even dry saunas and cold plunges for hot/cold therapy. The space has also been designed to accommodate a multitude of events, from outdoor movie nights to concerts, art festivals, farmers markets, fitness events, and more.
"When we talk about providing a bestin-class multifamily living experience, that doesn't just mean top-of-market amenities and high-end finishes. To us, it also means thoughtful design that really makes the residents' lives better," said Beattie.
"At The Exchange, we're focused on incorporating design elements that will make apartment living function more like home (without the maintenance and upkeep of a single-family property). If you want to host a large dinner party, you can reserve the
20 WAKELIVING
contributed
rendering
THE EXCHANGE MIXES RESIDENTIAL, OFFICE, AND RETAIL TENANTS ON 4 ACRES OF GREENSPACE.
1000 SOCIAL, AN OFFICE TOWER LOCATED AT THE EXCHANGE, FEATURES A SKYBRIDGE AND OCULUS.
private dining room with a fully equipped chef's kitchen. If you need to work from home, it is seamless with on-site private office suites equipped with high-speed connectivity. If you need to let your dog out in your PJs in the morning, there is a dedicated fenced in area right off of the elevator. And of course, residents at The Exchange will have the biggest amenity of all just outside their doors: a 4-acre park that will serve as their backyard."
theexchangeraleigh.com
400H
Located at the nexus of the Warehouse, Glenwood South, Capital, and Fayetteville Street districts of downtown Raleigh, 400H seamlessly blends office, retail, and residential space for those looking for a vibrant and convenient lifestyle.
"With over 100 food, beverage, and entertainment options located within walking distance, 400H is the perfect destination for anyone looking to explore new experiences and pursue existing passions at all hours of
SEPTEMBER/OCTOBER 2023 21
contributed rendering contributed photo
THE PARK AT THE EXCHANGE
WILL FEATURE LIGHTED WALKWAYS AND A WATER FEATURE FOR VISITORS AND RESIDENTS TO ENJOY.
ABOVE: YOU'RE NEVER TOO OLD FOR A TRIP DOWN THE SLIDE AT RALEIGH IRON WORKS!
RIGHT: FORGE AT RIW OFFERS RESIDENTS A STATE-OF-THE-ART GYM WITH FITNESS TRAINERS.
22 WAKELIVING
the day with the convenience of energetic urban living," said Dix. "The opening of 400H this fall comes at a time when both office users and urban residents alike are adapting to changing work cultures and shifting lifestyles. 400H is designed to encourage workers to return to the workplace and offer employers the amenities that may tip the scale when pursuing the best talent in the market. The project leverages both its robust amenities and retail plan, as well as a well-established neighborhood, known for its dining and entertainment offerings."
400H's ninth floor Skyhub offers a well-equipped fitness center and yoga studio, a conference /coworking space, a social space with a catering kitchen, and an outdoor terrace. Residents can also visit the penthouse on the 20th floor, which features a lounge and wine bar and terrace views. 400H currently houses Press, a European-inspired coffee house offering fresh coffee, cocktails, and crepes — and more future tenants will be announced soon.
"400H will offer 242 high-rise apartment homes with floor plans that include studios, one- and two-bedroom layouts, along with a selection of two-bedroom units with den," said Dix. "Residential units are all located between the 9th and 20th floor of the building, which allows each unit to benefit from the spectacular views of downtown Raleigh and the surrounding area. We're excited to offer an urban community that is truly unencumbered by any blocked views!"
Work-life balance is more important than ever, and the benefits of having residential, professional, and recreational offerings in proximity cannot be ignored.
"400H is now pre leasing for our first move-ins in October 2023," said Dix. "Please reach out to the community for leasing information at 400H@greystar.com."
400hraleigh.com
MIDDLE: FORGE AT RIW FEATURES 219 UNITS RANGING FROM MICRO STUDIOS TO ONE- AND TWO-BEDROOM FLOORPLANS.
SEPTEMBER/OCTOBER 2023 23
"
Mixed-use developments can lead to a more vibrant and lively neighborhood, fostering social interaction and community bonds.
— Josh dix
TOP: A HIDDEN COURTYARD AT RALEIGH IRON WORKS IS ONE OF MANY WHIMSICAL ADDITIONS INTENDED TO SURPRISE AND DELIGHT.
FORGE OFFERS A CUSTOM ARCADE BAR SPACE FEATURING VINTAGE ARCADE GAMES AND A RESIDENT LOUNGE WITH BUILT-IN BEER TAPS.
Raleigh Iron Works
"Restoring the past and forging the future." That is the motto behind Raleigh Iron Works, a mixed-use development designed to breathe life into the Iron Works District and connect Raleigh's history to its future "through innovative, curated, and dynamic spaces."
RIW is located on the formerly industrial stretch of Atlantic Avenue — directly across the street from Dock 1053, home to Lynnwood Brewing Concern, Pinetop Distillery, Hummingbird restaurant and bar, and more. It is a joint venture of local development group Grubb Ventures and designfocused global real estate firm Jamestown, known for Ponce City Market in Atlanta and Chelsea Market in New York.
"The property brings together restaurants, residences, office space, and entertainment venues, while maintaining a community-centered feel," said McKenzie Wilson, director of commercial leasing. "We've curated the retail to include local concepts, ensuring the overall vibe is fundamentally Raleigh.
We've interwoven playful elements, from a slide to a hidden courtyard, along with swings and readapted elements to create surprise and delight moments throughout the property."
As for what's already there and what's coming, there's plenty to share.
"Eastcut Sandwiches opened earlier this month and has received positive feedback from the community," said Wilson. "FX Fitness, a private training facility focusing on adapting to each client and their individual level of fitness, opened earlier this year, Andia's Ice Cream, a USA Today award-winning ice cream shop out of Cary, is now open. Beatniks, a new men's clothing concept aiming to introduce Raleigh to new streetwear styles and brands, will be opening this fall, filling a much-needed gap in menswear offerings. YoBa Studio, a combo yoga and barre studio offering everything from infrared studios to beat-driven cardio, will be opening later this fall."
In addition to its 170,000 square feet of creative office space, Forge at RIW offers a mix of living options.
"With 219 units ranging from micro, studios, one- and two-bedroom floorplans, Forge caters to an active lifestyle and offers space for creators, thinkers, and doers with industrialinspired features and thoughtfully designed spaces," said Wilson. "Forge at Raleigh Iron Works will also feature first-to-market Ori Studio units offering convertible living options."
When it comes to amenities, Forge includes a state-of-the-art gym with fitness trainers, on-site catering to residents, a custom arcade bar space featuring vintage arcade games, a resident lounge with built-in beer taps, a saltwater pool, custom coworking spaces, and designated Luxer package lockers. RIW will also offer a host of activities and events in the coming years, including the Raleigh Is Growing Fashion Fest, a mix of pop-up offerings, live music, and more.
"Raleigh Iron Works is committed to community-centered placemaking, and we're looking forward to seeing the property come to life over the next year," said Wilson. t raleighironworks.com
24 WAKELIVING
400H APARTMENTS, NESTLED IN THE BEATING HEART OF DOWNTOWN RALEIGH, IS ELEVATED IN DESIGN AND EXPECTATIONS. contributed rendering
Navigating the Triangle Housing Market
CONTRIBUTED BY COASTAL FEDERAL CREDIT UNION
For most people, buying a home is the largest purchase they'll make during their lifetime. That's why at Coastal Credit Union, we believe it's our job to truly partner with our members, and as a not-forprofit institution, to look out for their best interests in ways other financial institutions might not.
If you're in the Triangle and thinking about buying a home, the market is changing rapidly, and it's a lot to keep up with.
The Market in the Triangle
The 2023 housing market can seem overwhelming. Interest rates have impacted sales and the ability for some to buy.
But the market is in full swing here for a number of reasons:
• This part of North Carolina is highly desirable, even with the changes in rates
• Housing permits for new construction are on the rise
• Interest rate hikes paused in June, creating a window of opportunity for current buyers
• The housing shortage is unprecedented, and we don't see it changing anytime soon
Help is Available
It is important to choose wisely when selecting a financial provider and loan officer. Interview and vet them. Your loan officer is the most educated and well-versed person regarding the tools that can be used to help get you in a home, such as tax credits or down payment assistance. Did you know there are programs like this available? Not every mortgage representative will work to find every dollar available to help clients on their path to homeownership. If this
sounds appealing to you, a good place to start is to work with a not-for-profit lender like Coastal Credit Union.
There are many programs available to help first-time homebuyers, as well as other buyers. You need a knowledgeable and experienced mortgage advisor who will work to help you craft the best deal for you, or you could miss out on tax credits or loan products that could save you thousands on your home.
Knowledge Is Key
Whether you partner with Coastal Credit Union or another financial partner, here are some things you need to know to start off on the right foot. Ask questions. Make sure your financial partner and loan officers are running through the pre-approval process and what your new mortgage payment will look like. If they aren't starting those conversations, you need to keep searching for the right person.
Any loan officer can handle your loan application. What you're really looking for is an exceptional partner who is in your corner and will use all the tools available to help you. Don't settle for less! Look for experience. When you're choosing a lender, make sure you find an experienced loan officer to help navigate the transaction. They understand what it takes to get through the homebuying process and avoid pitfalls.
Work with a buyer's agent. There are plenty of fantastic dual agents available, but a buyer's agent will pay special attention to your needs and make sure to set you up for success.
Avoid a bidding war. So often, especially in a market like ours that has such low inventory, it's easy to find yourself in a bidding war. The best way to avoid this is not getting emotion-
ally attached to a property before you've closed so you don't overextend yourself.
Plan for the unexpected. It's vital to understand that due diligence is walk-away money. If you change your mind about the home or find something during inspections that doesn't work for you, that money is gone. Factor that into your offer.
Don't shy away from additional inspections, either. A good inspector will be able to tip you off to problems, but sometimes bringing in additional specialists will save you from future headaches.
Buy that fixer-upper. You may not find your dream home in your budget. A great alternative is taking a property that needs some work. Coastal even has products designed specifically for these situations, like a loan that covers up to 105% of your purchase so that you have extra cash to take care of renovations.
Alternatively, you can take out a construction to permanent loan that allows you to factor in renovation or new-build costs into your purchase. This product works especially well for the savvy buyer who is ready for a more complicated transaction to buy property and build, add a mother-in-law suite, or put on a second story.
The Brass Tacks
At the end of the day, homeownership is the best way to build wealth and secure your future. No matter what your situation, whether you're stretching to get your first home, buying a vacation home or your forever home, find a partner who will work hard to help you structure the mortgage you need. We want to do the most we can to make this journey a reality, and you can easily become a Coastal member to do so.
SEPTEMBER/OCTOBER 2023 25 SPONSORED CONTENT
EQUAL HOUSING LENDER NMLS #619449 ALL LOANS SUBJECT TO APPROVAL.
Something Worth Reading
VICTORIA SCOTT-MILLER MAKES ROOM FOR LITERARY DIVERSITY
WRITTEN BY DENA DAW | PHOTOGRAPHED BY JONATHAN FREDIN
IN ENGLISH CLASS, we were taught that a story needs all of the following: plot, conflict, character, setting, and theme. A good story needs a bit more: a hook, an engaging voice, dramatic content, and memorable characters.
Allow me, dear reader, to tell you a great story.
37 years ago, Victoria Scott-Miller — founder and owner of Liberation Station, North Carolina's first Black-owned children's bookstore — was born in Memphis, Tennessee. As a Black child raised by a single mother in the South, many would have liked to put Scott-Miller in a box, neatly defined by racial, cultural, and socioeconomic stereotypes that she would likely never overcome. As it turns out, there was never a box for Scott-Miller — only endless opportunities and unlimited potential.
"It was a very loving home, one that was exposed to many different parts of culture," said Scott-Miller. "We always had books around us. My mom was the first one to introduce me to Nikki Giovanni, a prolific writer of poetry, which began my love of reading. I also grew up in the Memphis County school system, so I was exposed to a lot of Black educators very early on. One of my teachers was a voiceover actor on the side, so I always grew up seeing this duality in the people who were living these experiences, which I thought was beautiful. It showed me that I didn't have to just choose one thing; I could kind of do it all."
Success runs like a twisting vine through the lives of all of Scott-Miller's relatives: her sister an entrepreneur in the food industry; her mother a public servant for over 30 years; her father a well-traveled photographer; her grandmother a writer and one
of the first Black nurses to graduate from the University of Memphis; her Aunt Daphne a fun and hyper-creative flight attendant who would send her nieces Toblerone bars from Switzerland and chocolate-filled pandas from Japan.
Creatively speaking, the apple didn't fall far from the tree. Scott-Miller began writing in third grade and developed a strong interest in spoken word poetry as she got older. In high school, Scott-Miller found herself rejected by her college of choice. In the midst of a self-described "college slump," she decided to write one of her biggest literary inspirations, Nikki Giovanni — and to her surprise, she heard back.
"I have her letter framed, and I keep it with me at all times," said Scott-Miller. "Our paths would cross all throughout my adulthood. She would continue to pop up throughout my life as a universal reminder that you don't have to hide your brilliance. And that was a big marker for me — like if she says I'm good, I'm good."
During her time at Middle Tennessee State University, ScottMiller first met her husband, Duane Miller.
"I met my wife during college while the two of us performed spoken word," said Miller. "I remember bringing my mother and saying, 'I'm going to marry her.' Her performance was energizing, and at 20 years old, I knew I wanted her in my life."
Six months after their first meeting, the two secretly eloped celebrating with petite vanilla scones and apple cider from Starbucks. Once the news was out, Scott-Miller's mother threw them a Hawaiian-themed backyard pool party — never guessing that the couple would call Hawaii home only four years later.
26 WAKELIVING
SEPTEMBER/OCTOBER 2023 27
VICTORIA SCOTT-MILLER, OWNER OF LIBERATION STATION, IS A GUARDIAN FOR MARGINALIZED VOICES.
"I see Victoria as a very ambitious, very strong, very self-guided and self-determined young woman. At the same time, she's very community conscious and very dedicated and committed to not just elevating her own family, but how you have a community grow."
28 WAKELIVING
Poet Laureate Jaki Shelton Green
"Duane would join the military as a nuke, which was a nuclear engineer on a submarine," said Scott-Miller. "That took us to Charleston, SC, for 2 ½ years for training. I would unexpectedly get pregnant while we were in Charleston. We had our oldest son, Langston, and four months later we got shipped to Hawaii."
Six years later, Miller was ready to retire from the military and Scott-Miller found herself pregnant with their second son, Emerson.
"We always said our children would be named after the writers who have influenced our lives the most, which were Langston Hughes and Ralph Waldo Emerson," said Scott-Miller. "We had talked our children up before they were even born, and we knew that we wanted them to come into the world with names that would automatically give them respect before they even walked into a room."
Ready to leave Hawaii, the young family put a finger on the map and decided that wherever it landed would become their new home.
"It landed on Raleigh, NC," said Scott-Miller. "We didn't know anyone. I think Hawaii had taught us so much, because we didn't have family there either, but it taught us that we could make it anywhere. Emerson was born in NC, and soon my husband would be on a search for a job and not really able to find anything."
What followed was several years of living off Miller's disability income with two children while trying to figure out the next best steps. During that time, Scott-Miller's father passed away. Her mother, who had been sorting through her father's things, handed her daughter some old papers, stored in ziploc bags.
"These papers turned out to be handwritten letters between Nathaniel Knight — a white bookstore owner in Fells Point, Baltimore, and a justice of the peace at the time and Frederick Douglass," said Scott-Miller. "We were like, oh my God! We started doing research, talked to historians, and finally we met someone affiliated with an Ivy League, and they offered us right around $2 million. All of this is happening while we are unemployed, with two children, and on SNAP benefits."
Despite the temptation to cash in, their family decided to take the road less traveled.
"My husband said no, let's see what we can do with what we have — and at the time, we literally had only $200-$250 to our name."
It would not be until 2019 that the opportunity presented itself to open their bookstore, Liberation Station.
"Langston was at a point in his life where he was wanting to write stories," said ScottMiller. "That's kind of where our whole journey began, trying to figure out what he would need in order to publish a book and get it on a shelf. That curiosity led to opening a bookstore."
Using what little money they had, they purchased books — featuring and authored by people of color — from a discounted website.
"When it comes to diversity in children's literature, 57% of picture books are representing white children, 20% of that is representing animals, and 11% represents Black children," said Scott-Miller. "Out of that 11%, only 3% are created, written, and illustrated by authors of color."
Liberation Station committed itself to making representation accessible and amplifying Black voices. Success on a national scale soon followed. Serendipitously, a writer for The Washington Post just so happened to be in the lobby of The Durham Hotel during one of Liberation Station's storytimes.
"We were expecting maybe 25 people at storytime, and we had hundreds. She was just grabbing coffee," recalled Scott-Miller, laughing at the memory. " Good Morning America eventually flew down and had a conversation with us and our children. I think the national press came before the local press just because there was a national conversation surrounding equity."
SEPTEMBER/OCTOBER 2023 29
VICTORIA SCOTT-MILLER CHATS WITH VISITORS AT LIBERATION STATION'S NEW BRICK AND MORTAR LOCATION.
30 WAKELIVING
"To be honest with you, the dream is to not have to need a space like this. I pray that we can just exist and be seen as human and we won't have to go through deep curation of our narratives just to show you that you are seen and valued."
Victoria Scott-Miller
RALEIGH SIBLINGS KENYA AND MALIA MAGGOT, 12 AND 7, SHARE A BOOK.
Juneteenth 2023 marked the grand opening of Liberation Station's first brick and mortar location in downtown Raleigh, the perfect space to foster literary citizenship via curated programming.
"This was a love letter for my husband and me, but it's also a classroom for our children to be able to see themselves and their value and for us to be responsible enough to affirm every child that comes in here," said Scott-Miller of their space. "That's our responsibility."
Children who visit the bookstore get much more than the chance to see themselves portrayed in literature. Liberation Station is committed to introducing children to a world of art and endless possibilities via partnerships with the NC Opera, historic reenactments, ASL-friendly storytimes, and much more.
"I see Victoria as a very ambitious, very strong, very self-guided and self-determined young woman," said Poet Laureate Jaki Shelton Green, a close friend of the family. "At the same time, she's very community conscious and very dedicated and committed to not just elevating her own family, but how you have a community grow."
Fueled by a desire for representation and diversity in literature, Scott-Miller is described by her husband as "a force that can somehow see a mustard seed and turn it into a universe."
"It's not just about getting the book, it's also about who's writing our stories," said Scott-Miller. "When you have a book that isn't written by an own-voice author, you are teaching that child to be a spectator rather than be an active participant in their own life and their own narrative. That's why this work is so deeply important. More than anything, this is our home, and it will be a mirror for some and a classroom for others. And we hope in the end that everyone is able to walk out with a piece of knowledge of themselves that they didn't have before coming in. So that is the goal."
When asked about her dream, Scott-Miller's eyes immediately fill up with tears.
"To be honest with you, the dream is to not have to need a space like this. I pray that we can just exist and be seen as human and we won't have to go through deep curation of our narratives just to show you that you are seen and valued." t
COMING SOON!
The first book in Victoria Scott-Miller's picture book series, The Museum Lives in Me, comes out March 2024 exploring the concepts of selfdiscovery, empowerment, and the power of art through the eyes of underrepresented children and artists. At Night, They Danced releases in the spring of 2025 — a picture book about Victoria and Duane's stay-at-home date nights as seen through Langston and Emerson's eyes.
Victoria is currently co-directing and co-creating BlkBone, a documentary about Black-owned bookstores, set to release in 2026.
"IT'S NOT JUST ABOUT GETTING THE BOOK, IT'S ALSO ABOUT WHO WROTE THE STORY — BECAUSE THAT'S EQUALLY IMPORTANT." — VICTORIA SCOTT-MILLER
liberationstationbookstore.com
SEPTEMBER/OCTOBER 2023 31
The ZEN Succulent
WRITTEN BY DENA DAW | PHOTOGRAPHED BY JONATHAN FREDIN
IF THE ZEN SUCCULENT sounds familiar, it's no surprise — the buzz around this 100% women- and minority-owned neighborhood plant and gift shop started long before the opening of its Raleigh storefront.
Owner Megan Cain founded her modern terrarium and plant craft line in 2012, opening her first brick and mortar location in the heart of downtown Durham in 2016. She has since been featured in Southern Living magazine, Our State magazine, HGTV, Good Morning America , Design Milk, and countless other publications. Cain has worked with Madewell, West Elm, and Anthropologie. In 2021, The ZEN Succulent was named among "16 of the Best Plant Shops Across the US" by Architectural Digest.
32 WAKELIVING
small business spotlight
AT THE ZEN SUCCULENT IN DOWNTOWN RALEIGH, YOUR OWN LIVING LANDSCAPE AWAITS! THE ZEN SUCCULENT OPENED ITS SECOND LOCATION ON S. WILMINGTON STREET IN 2018.
Cain sells her plant designs, unique indoor greenery, and handcrafted gifts from emerging makers at both her Durham and Raleigh locations. She can often be found with her hands in the dirt, designing plant installations and making terrariums behind the storefront counter every week.
Inspired by her love for color and the surrounding landscape, Cain authored the book Modern Terrarium Studio, published by Penguin Random House, and continues to teach plant workshops throughout the East Coast.
"I am passionate about helping people connect with nature through plants," said Cain. "I believe that plants can bring beauty, peace, and joy into our lives. I am so grateful to be able to share my love of plants with others through The ZEN Succulent."
We recently spoke with Cain to learn more about this unbe-leaf-able neighborhood treasure.
When did The ZEN Succulent first open?
Our flagship brick and mortar shop opened in November 2016 in downtown Durham. We decided to open up a storefront after building our local customer base over four years, and we wanted a physical place where we
SEPTEMBER/OCTOBER 2023 33
Allie Mullin Photography
THE ZEN SUCCULENT FEATURES LOCALLY SOURCED PLANTS AND LOCALLY MADE POTTERY.
TRY YOUR HAND AT THE ZEN SUCCULENT'S DIY TERRARIUM BAR!
OWNER MEGAN CAIN IS PASSIONATE ABOUT CONNECTING PEOPLE WITH NATURE.
34 WAKELIVING
ABOVE: TREASURES ABOUND, FROM SUCCULENTS AND CACTI TO LOCAL ART.
RIGHT: A SUSTAINABLE LIVING SECTION FEATURES A REFILL STATION WHERE YOU CAN BRING EMPTY CONTAINERS AND REFILL WITH ECO-FRIENDLY SOAPS.
THE ZEN SUCCULENT SPECIALIZES IN PLANTS THAT WORK WELL IN OFFICES, APARTMENTS, AND SMALL SPACES.
could display our terrariums and plant grafts consistently, instead of only doing the fairs and online sales in the area. It was the best decision we could have made, making that leap to retail brick and mortar. Seeing that we had a high clientele in Durham, we decided to try to create that same model in downtown Raleigh, in a slightly larger space. This allowed for more opportunity to expand our DIY terrarium bar and our sustainable living section, which we are super passionate about. We officially opened on S. Wilmington Street in May 2018.
What do you offer customers?
Our mission at The ZEN Succulent has always been to provide life, joy, and inspiration with plants and thoughtfully made gifts from local and regional makers throughout the United States. We source and craft all of our products with care, ensuring that any treasures you find at The ZEN Succulent are special, just like you.
We are proud to be the first terrarium bar on the East Coast, and happy to see how many more have popped up since our creation in 2016. We have a variety of different glassware and fun decorative toppings, so you can come in with an idea and make a living landscape that is completely your own. It's an awesome way to play in the dirt as an adult, but also a
fun activity for date night or an outing with friends. We recently hosted a birthday party, and it was absolutely awesome to see so many people have fun and connect over plants.
What are some of your most popular sellers, and why?
As a neighborhood plant and gift shop, we tend to sell a lot of low-maintenance, easy-to-grow plants. We share our knowledge so that you can confidently leave knowing how to care for your plants for many years to come. We specialize in plants that work well in offices, apartments, and small spaces. That's why having our storefront downtown is so essential, because it is right within our target market's grasp. A recent popular seller has been our sustainable goods and essentials section. We have a refill station where you can bring empty containers and refill with sustainable kitchen items, like soaps, and we offer kitchen essentials, such as reusable brushes, bags, and utensils that are super cute and environmentally friendly.
Do you offer delivery?
We offer greenery directly to your doorstep! It has been very popular in downtown Raleigh. The delivery cost is $7.99, and we deliver anywhere within 10 miles of our store-
fronts, which covers a majority of Wake Forest, Cary, Morrisville, Carrboro, Chapel Hill, Raleigh, and Durham. We deliver multiple times throughout the week, making it the perfect option for a planned or last-minute gift.
Tell us about your private events!
Teaching and learning about plants has been the foundation of our business and success, and it's something that we're very proud of. We offer a variety of private classes where guests can hire us for their event or teambuilding, and we will teach the joy of plants and greenery. Each guest will leave with their completed terrarium and the knowledge to re-create again and again. You can find more information about our private workshops on our website. Stay tuned for our public workshops, which we have in our storefront on a monthly basis.
Describe your experience as a business owner in downtown Raleigh!
We have received so much support not only from the local community, but also from the Downtown Raleigh Alliance — which has provided education and research on the direction of downtown Raleigh. It's awesome having such a great resource that we can call upon, as well as fellow business owners in the area. t thezensucculent.com
SEPTEMBER/OCTOBER 2023 35
CUSTOMERS CAN CREATE THEIR OWN TERRARIUMS AT ZEN SUCCULENT'S DO-IT-YOURSELF TERRARIUM BAR.
IN ADDITION TO SUCCULENTS, THE STORE SELLS AIR PLANTS.
Beyond Purple: The Other Beautyberries
IF YOU PLANTED beautyberries
(Callicarpa sp.) in your landscape in the last year or two, you probably now feel like a smart gardener. Why? Because, just as many summer flower shows start to fade, the berries of this deciduous bush are beginning to show their true bright colors, which helps to extend visual razzle-dazzle in your landscape well into the fall.
Snazzy purple has long been the typical tint of beautyberries — so much so that many gardeners have been lulled into thinking that it is the only color of this shrub's fruit. However, there are alt-purple selections sporting new hues that make this easyto-grow pretty even more versatile in a landscape setting.
For starters, 'Welch's Pink' displays a calmer coloration of lavenderpink berries that visually soothes rather than sizzles. It typically restrains itself
to about 5 to 6 feet tall and wide. But, just like other beautyberries, 'Welch's Pink' can also be kept in bounds with an annual pruning in late winter after its persistent berries have dried up — or been gobbled down by hungry birds.
Gardeners looking for berries with even less color but more twinkle will be pleased to know that, yes, there are white-fruited selections available. 'Lactea' is one of the best known (meaning easiest to find) and for good reason: it has long-lasting, pleasing bracelets of white berries that settle softly into a garden like autumn snowflakes. And 'Lactea' has friendly competition because the pale presentations of 'Snow Star' and 'Albifructus' have a similar look.
The white berries of 'Duet' put on a more modest show, only lightly dusting the limbs of this 4-foot-tall and wide shrub. But it takes two to make a
duet harmonious, and in the case, the sprite-like berries are complemented nicely with variegated leaves that have margins generously splashed with shades of hazy cream, creating an eyecatcher in the garden from early spring until the fall fade.
I have seen "Welch's Pink' for sale even at big box home and garden centers, while the 'Lactea' and 'Duet' that grace my fall landscape are Raleigh Farmers Market finds. However, check with your friendly local garden shops, and if they don't have any of these selections on hand, ask if they can order them for you. If that doesn't work, it is easy to e-shop online for these "altpurple beautyberries."t
L.A. Jackson is the former editor of Carolina Gardener Magazine . Want to ask L.A. a question about your garden? Contact him by email at lajackson1@gmail.com.
36 WAKELIVING
adventurer
garden
'WELCH'S PINK' IS AN ALT-PURPLE BEAUTYBERRY.
Written and photographed by L.A. Jackson
Timely Tips
SEPTEMBER: FOR MANY ADVENTUROUS GARDENERS, THE BEAUTYBERRY'S SHINY FRUITS ARE GARDEN-OF-EDEN-LIKE TEMPTING — SO, ARE THEY EDIBLE? BIRDS WILL EAT THEM, BUT THESE LONG-LASTING BERRIES DON'T SEEM TO BE ONE OF THEIR FAVORITE FALL AND WINTER SNACKS. FOR GARDENERS, WELL, IT DEPENDS ON YOUR DEFINITION OF "EDIBLE." RIGHT OFF THE BRANCH, THEIR TASTE RANGES FROM BLAND TO ASTRINGENT, BORDERING ON UNPLEASANT. ALL IS NOT LOST FOR CURIOUS CULINARY CREATORS BECAUSE THEIR FLAVOR CAN BE IMPROVED. AN ONLINE SEARCH TAGGED "BEAUTYBERRY JELLY" WILL SPILL OUT BUNCHES OF RECIPES. AND ALTHOUGH NOT IN THE SAME ABUNDANCE, INSTRUCTIONS FOR MAKING BEAUTYBERRY WINE CAN EVEN BE E-FOUND.
OCTOBER: THIS YEAR, WERE YOUR HOLLYHOCKS' LEAVES BESMIRCHED (YES, I SAID BESMIRCHED) WITH YELLOW OR BROWN PATCHES DOTTED BY ORANGE SPOTS? THE CULPRIT WAS RUST, A COMMON FUNGAL PROBLEM WITH HOLLYHOCKS. FUNGICIDES APPLIED DURING THE GROWING SEASON WILL HELP CONTROL THIS DISEASE, BUT SINCE IT CAN OVERWINTER IN THE PLANTS, BREAK UP THE LIFE CYCLE OF RUST-CAUSING SPORES BY CUTTING BACK YOUR HOLLYHOCKS TO THE GROUND NOW, BAGGING UP THE DEBRIS, AND GIVING IT A ONE-WAY TICKET TO THE DUMP. IN ADDITION, THIS EASY, EFFECTIVE CULTURAL PRACTICE WORKS WELL AGAINST BOTRYTIS BLIGHT, WHICH CAN ALSO AFFLICT PRETTY HOLLYHOCKS WITH A BAD CASE OF THE UGLIES.
To Do in the Garden
SEPTEMBER
• This month can be a busy time in the ol' veggie patch because turnips, radishes, spinach, parsnips, onions (bulbs), mustard greens, lettuce, collards, cauliflower, Swiss chard, carrots, broccoli, and cabbage can all be planted now.
• And if you enjoy fresh herbal helpers, there is still time to add arugula, cilantro, dill, and parsley to this year's garden.
• Don't encourage new growth on perennials and woody ornamentals because there probably won't be enough time to harden off fresh shoots before the first frosts bite. In other words, save any high-nitrogen fertilizer flings for late next winter into the springtime.
• Many lawn and garden centers now want to move out garden equipment to make room for holiday merchandise, so watch for sales on trimmers, mowers, tillers, and other such outdoor handyman gear.
OCTOBER
• Although planting season in the veggie patch is winding down, if your green thumb still has an itch, give it a scratch at the beginning of this month, when you still have time to slip in more spinach, onions (bulbs), garlic (bulbs), and Chinese cabbage.
• If you plan to use a pumpkin as a snappy seasonal decoration, remember it will keep better
if not located in bright sunlight most of the day and left with a few inches of its stem attached. Also, an uncarved pumpkin will have a longer show-off life.
• Get into the spirit of Halloween and "haunt" local nurseries for end-of-growing-season sales on leftover perennials and woody ornamentals.
• Herbaceous perennials are long-lasting plants that die back or are cut down after the first frosts bite. They are also plants that you might forget where they are next spring unless you put markers beside them now before their late autumn disappearing act.
SEPTEMBER/OCTOBER 2023 37
THE VISUAL HARMONY OF 'DUET'
BRING BRIGHT WHITE INTO YOUR GARDEN WITH 'LACTEA.'
38 WAKELIVING A VOLUNTEER WORKS WITH GREAT DANE PHOEBEE.
Unleashing Comfort
HEALING HEARTS AND MINDS ONE TAIL WAG AT A TIME
WRITTEN BY JESSICA MATTISON  | PHOTOGRAPHED BY JONATHAN FREDIN
YOU AND YOUR DOG walk into a room, and sitting center stage is half of a Big Mac, a pile of toys, and an open jar of peanut butter. What does your dog do? Mine would probably go for the meat first, followed by the peanut butter for dessert. He would then grab a toy for a quick game of fetch consisting of him running, me chasing, and not much retriev -
ing. This behavior does not make my dog bad, just typical. A certified therapy dog, on the other hand, would be able to simply walk past these temptations without a second glance. These exceptional canines are trained this way to allow them to visit different facilities, providing their unique services to those needing a little extra support and companionship.
Certified paw-some!
All therapy dogs must pass the Certified Therapy Dog Test to become certified. This assessment consists of a set of skill tests designed to demonstrate the obedience of the dog and how well the owner and dog work together as a team. Many of these tests are designed to recreate real-world situations a team might encounter on the job.
SEPTEMBER/OCTOBER 2023 39
FROM
THEIR
TO
A VOLUNTEER PATIENT WHILE IN TRAINING.
LEFT, BEAU, TUFFY, AND RUSTY WAIT
TURN
VISIT
CALLING ALL POTENTIAL THERAPY DOGS!
Dogs with a Purpose, a nonprofit organization in Cary, offers not only the Certified Therapy Dog Test, but also a practice and pre-test, prior to the certification. They pride themselves on going above and beyond to ensure the happiness, safety, and success of their therapy teams.
All teams are evaluated upon arrival at the testing facility — including the seemingly simple task of getting out of the car and to the front door.
During testing, dogs are assessed on how they enter a space and how they settle down in various situations. They are not allowed to approach another person until the owner says "look at me" followed by "go say hi." The "leave it" command is especially important to protect both the people being visited and the dogs serving. All therapy dogs must be completely desensitized to things like wheelchairs, walkers, IV poles, crutches, loud noises, large groups, other dogs, or even a table full of food.
40 WAKELIVING
Dogs with a Purpose has an immediate need for therapy dogs. Contact them if you would like to learn more about their programs.
WHOPPER AND HIS HANDLER PRACTICE STOPPING, WAITING, AND RECALL.
BEAU GETS SOME POSITIVE REINFORCEMENT FROM HIS OWNER. HANDLERS WORK TO DESENSITIZE THEIR CANINE PARTNERS DALTON, WHOPPER, CLARABELL, AND KITT TO MEDICAL EQUIPMENT.
SEPTEMBER/OCTOBER 2023 41 JACKIE
KELLY'S
DOG SOPHIE, A GOLDEN RETRIEVER, JUMPS OVER A RAIL.
It is key that owners are willing to fully commit to the therapy team lifestyle — and it is truly a lifestyle that must remain consistent both outside and inside the home. "You have to have a passion for it," said Karen Callaghan, director of operations of Dogs with a Purpose. For her, volunteering is worth the price. "You have to feed your soul," she said.
Temperament is paws-itively paramount
So, can any dog become a therapy pup? "It all comes down to temperament," said Jackie Kelly, owner of Jackie's Basics and Beyond Training and founder of Dogs with a Purpose. "If a dog has the right temperament, they can be trained to do just about anything." From tiny Yorkies to giant Great Danes, rescue or purebred, even three-legged or one-eyed dogs — they all have the capacity to become therapy dogs.
An ideal therapy pooch should be friendly, engaged, gentle, affectionate, calm, and enjoy being touched. In addition to an
even temperament, dogs must be otherwise healthy and at least one year old to be eligible for certification.
Therapy teams work with hospitals, assisted and independent living facilities, schools for students of all ages, special needs facilities, homeless shelters, funeral homes, and anywhere else their support is needed. Their services benefit military members, veterans, first responders, and beyond.
Dogs with a Purpose works especially hard to match therapy teams with groups that will have a shared bond. For example, a recent recruit is a three-legged dog undergoing training with the goal of visiting veterans at local VA hospitals. Another dog with an underdeveloped cerebellum visits patients with traumatic brain injuries. Matching disabilities helps create an instant connection between human and dog that many patients may struggle to find with other people.
Man's best friend
The mere sight of a wagging tail can in-
stantly lift spirits and create a sense of calm and comfort. There is not a more comforting shoulder to cry on or sympathetic ear than that of man's best friend.
42 WAKELIVING For more information, please visit: Jackie's Basics and Beyond Training 230 E. Johnson St., Cary jackiesbasicsandbeyond.com (919) 488-1446 Dogs with a Purpose 230 E. Johnson St., Cary dogswithapurpose.com (919) 810-1247
KAREN CALLAGHAN HOLDS HER FRENCH BULLDOG, LILY, POSING NEXT TO JACKIE KELLY AND HER GOLDEN RETRIEVER, SOPHIE.
COROLLA
This fall, spend quality time together relaxing on the awe-inspiring beaches of Corolla Outer Banks. Visit CorollaNC.com
CONNECT NATURALLY
AUTHENTICALLY OUTER BANKS
The Pet Parade
COULD IT BE ANIMAL MAGNETISM, or what about puppy love?
We asked what makes your pet special, but we already knew. Big or small, canine or feline, pig or guinea pig — our critters are special because we love them. They give us good-morning kisses, take us on walks through the park, and cuddle with us on the couch.
The question was just an excuse to collect adorable photos and stories.
Thank you to everyone who participated in our first annual Pet Parade. Keep reading for cuteness that will raise the woof!
Kip
About their pet: Kip came to be mine early this year after many friends and family encouraged me to get a pet after my husband died last year. I was casually looking at dogs, and this cute lil face captured my heart. Sure enough, Kip's a sweet boy and mischievous as well. It's guesstimated that he's 2 years old. We look out for each other. PS: Kip is three types of terrier with a touch of Labrador retriever (yep, he points!).
Carolyn Zahnow
44 WAKELIVING
Peyton
About their pet: Peyton is a 10-year-old black lab/Plott hound mix! Fun fact: The Plott hound is the North Carolina state dog. Peyton is full of life and love at 10 years old. Her favorite things include car rides, tennis balls, swimming, and bringing sass to the room. She loves to bring the drama with a side eye and let you know she is the queen. She is one of the sweetest pups who just wants to be loved and talked to. The past 10 years with her have been the best, and I cherish my time with her. I love her good, bad, and always.
Will Bryant
Knox
About their pet: We brought our sweet Knox home March 2020, the weekend Covid started shutting down the world as we knew it. Having him with us at that time was such a gift. We cuddled him during Zoom calls, spent extra time walking him around the neighborhood, and he brought us so much joy during that overwhelming time. He has grown into the happiest, sweetest boy who is perfectly content as long as he is by our side. We love you, Knox!
SEPTEMBER/OCTOBER 2023 45
Cali Wilson
Java
About their pet: Java wins the best boy award. He is an 11-yearold toy poodle and is full of personality. His favorite things are his parents and medium-rare steak.
Rachel Alcorn
Tonka
About their pet: Tonka is an American Bully, who was born deaf. I was fostering him from a rescue, and he quickly became my foster fail! He loves everyone and everything, and really loves his treats! He's the best cuddle bug and best boy!
Hanna Baker
Kai
About their pet: Kai is known as the 65-pound tiny little baby and is the favorite "child." We first fostered him for 3 months and then adopted him last year. He was born incontinent but is doing well after his extensive surgery sponsored by Hope Animal Rescue. He is a happy, funny boy and very smart. We love our Kai!
Jessica Bowers
46 WAKELIVING
Oliver
About their pet: Oliver is a 10-year-old mutt who is pure love. Rescued out of Durham from Hope Animal Rescue, he stole our hearts at first glance. He loves to hike, go to the beach, and spend every Sunday at Two Roosters Ice cream ... his favorite treat.
Staff Pets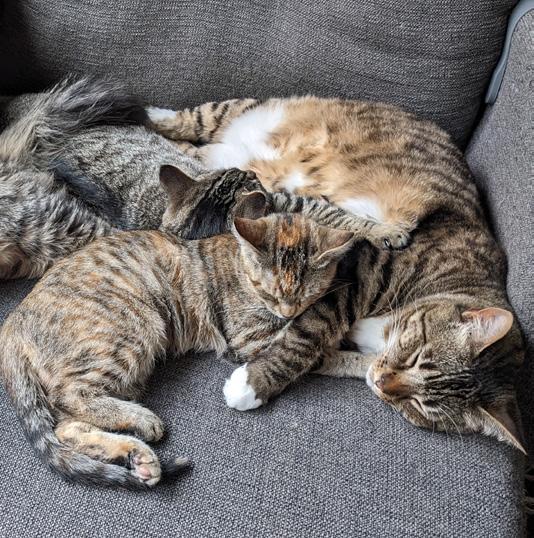 Toby
About their pet: Toby was adopted from an animal shelter at 2 years old. My parents got him after the death of our family dog. Toby lived with my parents until he was run over by the mailman. He had emergency surgery to repair his fractured pelvis and hernia caused by the accident. The day after this surgery, he was ready to be the pup he was before his accident.
After taking him in during his recovery, my family decided it was best I take him in as my own. His recovery was a long and difficult one, but he was a very tough little guy and pushed through it.
Apart from running a little funny, no one would ever know what he's been through. He's the sweetest little dog who wants to give EVERYONE so much love.
Kenia Figueroa
SEPTEMBER/OCTOBER 2023 47
Rebekah and David
HARLEY, LAUREN MORRIS, MANAGING EDITOR
TODD & POPPY, DENA DAW, SENIOR WRITER
LUCKY, ALEIDA MONTUFAR, ACCOUNT EXECUTIVE
ROCCO, ARLEM MORA, SOCIAL MEDIA COORDINATOR
SUGAR PIE, ANNA PORTER, INTERN
LUCKY & SADIE, JAIME NOLAN, STAFF WRITER
FRANK, SPUD & TC, TARA SHIVER, COPY EDITOR
theatre in the park presents Saturday, Oct. 7th
Laurinburg, NC
There's only one place to be for a day of fun - the North Carolina Rural Heritage Center in Laurinburg, for the annual Scotland County Highland Games.
Watch athletes compete in events such as the caber and hammer throw, and enjoy piping, drumming, dancing and all the Tartan glory. Beer, wine, food, and craft  vendors will be on site.
Discount Games
Tickets now on sale!
$17 Adults - $3 Children games-tickets.com
48 WAKE LIVIN G
LEGEND OF
5-15
919-831-6058 | theatreinthepark.com
THE
October
by
john heimbuch & jon ferguson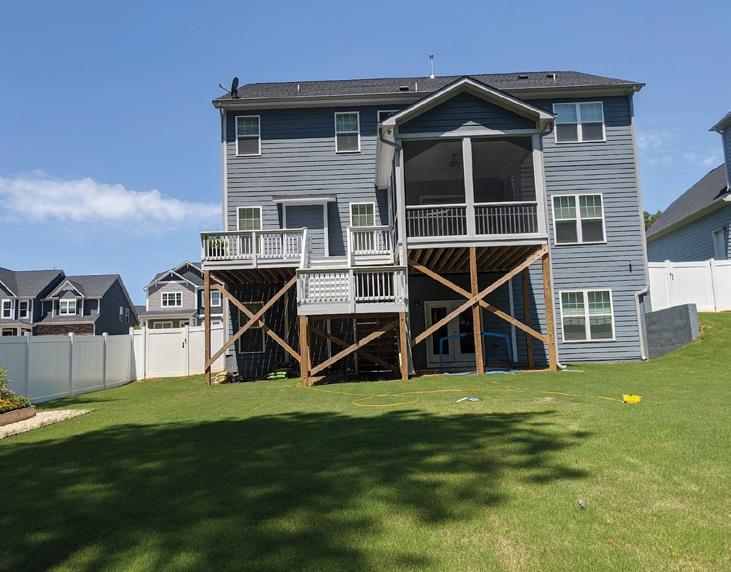 SEPTEMBER/OCTOBER 2023 49 7440 Six Forks Rd. Raleigh, NC | www.vinniessteakhouse.com | Call for reservations or 7440 Six Forks Rd. Raleigh, NC www.vinniessteakhouse.com 919.847.7319 Please call for reservations follow Vinnie's on • Local, Seasonal Chef's Features • Wine List of over 175 wines, including a reserve list. • Private rooms for large parties and intimate dinners. • Gift cards available in store and on our website. • Make reservations now on Thank you for voting us Best Steak House in Wake County 7 years in a row. NIGHTLY FEATURES Tuesday & Thursday All bottled wine is half price. Includes our Reserve Collection Saturday Slow-roasted, certified Angus Beef Prime Rib Complimentary Deviled Eggs Every Night VINNIE'S GIFT CARDS MAKE THE PERFECT GIFT follow Vinnie's on Central to North Raleigh 919.875.8008 www.raleighlandscape.com YOUR KOI POND AND WATER GARDEN SPECIALIST NC Registered Landscape Contractor #1151 NC Registered Irrigation Contractor#472 ICIP Certified LANDSCAPE DESIGN • INSTALLATION • MAINTENANCE TRANSFORM YOUR OUTDOOR LIVING SPACE. LET'S TALK ABOUT YOUR IDEAS! • Hardscapes / Retaining Walls • Patios • Walkways • Koi Ponds • Outdoor Living Rooms / Kitchens / Firepits • Cistern / Rainwater Harvesting • Water Features and Fountains • Landscape Lighting • Soil Preparation and Planting • Complete Landscape Maintenance • Irrigation System Install and Repair ONE CALL FOR ALL OF yOuR LANDSCAPE DESIGN, INSTALLATION, AND MAINTENANCE NEEDS Beautifully Crafted Outdoor Spaces Beautifully Crafted Outdoor Spaces LANDSCAPE DESIGN INSTALLATION • MAINTENANCE YOUR KOI POND AND WATER GARDEN SPECIALIST
50 WAKELIVING Schedule an appointment online today! www.atlantictireonline.com Hours: M-F 7:30 a.m. - 6 p.m. Sat 7:30 a.m. - 4 p.m 1380 NW Maynard Road Cary 919.319.1614 5412 South Miami Boulevard Durham 919.941.0712 3001 Wakefield Crossing Drive Raleigh 919.234.0738 360 Ashville Avenue Cary 919.803.6159 We carry Michelin® Premier® A/S THE MAGGY AWARDS WINNER 20 1 9 THE MAGGY AWARDS WINNER 20 1 9 Thank you for voting us Best Auto Mechanic! FREE PICK UP & DELIVERY OF YOUR VEHICLE FROM YOUR HOME OR OFFICE! Proudly serving our strong community since 1998. OIL CHANGE $5 Off Cannot be combined with any other offers. Please present coupon at time of service. Expires 10/31/23. $29.95 FALL SPECIAL Brake Inspection • Alignment Check • Battery Inspection Inspect and fill fluids as needed • Tire Rotation Cannot be combined with any other offers. Please present coupon at time of service. Expires 10/31/23.
SPECIAL ADVERTISING SECTION
JULY/AUGUST 2023 51
WAKE FOREST iSTEM MAGNET ELEMENTARY SCHOOL
WAKE COUNTY PUBLIC SCHOOL SYSTEM
In the Wake County Public School System, we know that finding the right school for your child is an important decision. Our Schools of Choice span all grade levels and provide the opportunity to personalize your child's education. We create innovative students by challenging them with programs tailored to their strengths and exposing them to new experiences.
52 WAKELIVING
Our unique and pioneering magnet programs challenge students to think creatively and analytically while diverse student populations enable students to see things from a different perspective. Starting in kindergarten, we offer magnet programs with a focus in the arts, design, engineering, language immersion, leadership, and more.
Visit wcpss.net/magnet today to discover how curiosity of our students creates innovators and icons in our community.
JULY/AUGUST 2023 53
SEE THINGS DIFFERENTLY. 5625 DILLARD DRIVE, CARY (919) 533-7289 WCPSS.NET/MAGNET
BLUE WATER SPA BLUE WATER PLASTIC SURGERY
These four represent 65 years at Blue Water Spa! They never seem to age because they, like other Blue Water Spa clients, want a beautiful and natural looking result without pain or downtime. Getting the right treatments at the right intervals can turn back the clock, or sometimes make time stand still. The difference is in the small details, which is why consultations based on YOU, your unique anatomy and goals are so important. At BlueWaterSpa, your face is our signature. We provide transformative medical-grade
treatments for the face and body, administered by the best aesthetic medical professionals in the business. Results look natural and not "done" or artificial. All treatments are effective for ALL skin tones.
Board-certified plastic surgeon Michael Law, MD owns and operates BlueWaterSpa and he trains the medical aesthetic providers on the most transformative, yet safest technologies and non-surgical procedures. By working in tandem with Dr. Law, clients of BlueWaterSpa look and feel their absolute best. This is why year after year, BlueWaterSpa and BlueWater Plastic Surgery are consistently recognized locally and nationally as The Best.
If your goal is looking and feeling your best and not looking "done," look at the more than 2,000 before and after images of actual patients of BWS and BWPS and schedule a consultation so we can customize a plan just for you.
54 WAKELIVING
BLUEWATERSPA.COM TEXT (919) 769-6044 @BLUEWATERSPARALEIGH
BODY20
At BODY20 we have mastered a low-impact, high-result fitness method that combines EMS Technology (electro-muscle stimulation) with 1-on-1 personal training. The results of this are astounding.
Using our signature equipment and technology, you get 36,000 muscle contractions in 20 minutes with low impact on joints. We deliver a full-body workout equivalent to hours in a traditional gym.
Our clients receive personalized training that works to correct muscular imbalances, strengthen their core and abdominal muscles, and increase overall strength and endurance — in a way that's easy for them to maintain and easy on their joints, reducing strain and injury.
316 COLONADES WAY C-202, CARY (919) 351-1548
BODY20.COM/CARY-WAVERLY/
JULY/AUGUST 2023 55
BOST CUSTOM HOMES
Since 1987, Bost Custom Homes has pursued innovation, authenticity, and calculated execution in custom home design, construction, and client service. As a second generation family business, our success stems from the long-standing relationships we've formed with clients and trade partners while delivering some of the most unique, award-winning homes in the Raleigh-Durham metro.
Our process revolves around the dynamic needs of our clients — their varying construction understanding, communication style, schedule, and budgetary goals. Whether starting from a blank slate or fully architected plans, a raw plot of land or residential lot, we are poised to begin consulting at any stage in the pre-construction process.
Bost Homes has built a reputation for being a local innovator in custom home building. Over the decades, we've introduced new concepts to our local market, including mass rainwater harvesting and masonry framing — features we continue to offer while implementing cutting-edge specifications such as photovoltaic shingles.
Above all, we are beholden to our guiding principles, which include teamwork and relationship nurturing. Our team of design, operations, and project management professionals share in the delight of building great things and serving wonderful clients, together.
56 WAKELIVING
8255 CHAPEL HILL ROAD, CARY (919) 460-1983 BOSTHOMES.COM
BREWERY BHAVANA
Brewery Bhavana is many things: a brewery, a taproom, a flower shop, a bookstore, a dim sum house, and a Chinese restaurant. It's a gathering place. It is a living room for the city of Raleigh, which opens to an endless array of events and gatherings that came to define our community.
Inspired by Asian cuisine and another timeless tradition, Belgian brewing, Brewery Bhavana's beer ranges
from traditional Belgian to contemporary and beautiful American IPAs, barrel-aged saison and sour beers, and an array of classic styles like pilsner, pale ale, and porter.
Meet Chef Chun Shi, who drives our culinary program, and Katie Eells, who manages our production facility. Chun's attention to detail and genuine passion for traditional Chinese cuisine has been an integral part of the success of Brewery Bhavana.
With unwavering dedication to top-quality ingredients and processes, Katie crafts Brewery Bhavana's well-loved recurring beers, as well as consistently innovating unique new recipes.
JULY/AUGUST 2023 57
218 S. BLOUNT ST., RALEIGH (919) 829-9998 BREWERYBHAVANA.COM
DIRTY DOGS SPA
Vanessa Davis had long been a lover and advocate of dogs and all animals. When the opportunity came to change her longtime career, she jumped. After much research — and inspired by her golden retriever, Taylor — she created Dirty Dogs Spa Wake Forest, which opened March 1, 2012. Since its opening, her store has won numerous awards with various local publications. With demand for business growing and the need to expand, Dirty Dogs Spa in
North Raleigh opened in October 2021, and Dirty Dogs Spa in Wendell will open late summer 2023.
Vanessa is a certified groomer and teaches classes for those wanting to become professional groomers through her grooming school, Dirty Dogs Spa School of Grooming. Her knowledge and passion are reflected in Dirty Dogs' focus on natural products. She is certified Fear Free as well as in Pet Skincare, Canine Massage Therapy, and Pet CPR and First Aid.
Vanessa has served on several advisory boards and business alliances and is an active member of the community. She created a nonprofit, Taylor's Team, which focuses on providing resources for unexpected pet care-related expenses. In her spare time, she contributes pet care articles to community publications.
58 WAKELIVING
929 HERITAGE LAKE ROAD, WAKE FOREST | 7490 CREEDMOOR ROAD, RALEIGH 1932 WENDELL FALLS PARKWAY, WENDELL | (919) 453-0765 | DIRTYDOGSSPA.COM
DRYBAR
Drybar is a blowout bar that focuses on one thing and being the best at it, and for us, that's blowouts. When you come into the shop, you'll be greeted and offered a drink (yes, we serve wine!). Your stylist will have a consultation with you to decide what style you are looking for, and then will wash, blow dry and style your hair. We also do updos and braids.
Drybar is dedicated to making women feel confident and happy. We do that through thorough education and overthe-top customer service. Brand consistency is super important to us, and no matter which of our nationwide Drybar locations you walk into, you should expect the same quality and customer service in every shop. Plus, our shops look and smell nothing like a regular salon, and we have thought of every little detail to help you relax and have a great time. With two local shops and a wide range of hours, Drybar can take care of all of your styling needs.
JULY/AUGUST 2023 59
DRYBAR RALEIGH AT MIDTOWN EAST THEDRYBAR.COM
DRYBAR CARY AT WAVERLY PLACE
GARIBALDI TRATTORIA PIZZA PASTA
Up for some delicious, authentic pizza in Fuquay-Varina? Look no further than Garibaldi Trattoria Pizza Pasta! Rated #1 from over 60 restaurants in the area, Garibaldi Trattoria serves some of the best Italian food in Wake County and beyond!
We offer New York-style pizza, Grandma pizza, and white pizza as basics. The fun begins with our Specialty section. These pies are fresh-made, hand-tossed Neapolitan pizzas topped with high-quality sauces and ingredients. Years of practice have allowed us to really perfect the recipe. Aside from pizza, we offer a variety of different calzones and strombolis for that real Italian feel.
We also have substantial pasta options. You won't go wrong with either regular or baked, as both are equally delicious! The must-try House Specialty pasta dishes are on a whole other level of tastiness. We also offer veal and chicken pasta options, as well as other luscious meat-based dishes. Vegetarian, vegan, and gluten-free meals are available, too.
Open every day of the week, we can't wait to welcome you for a hearty meal in a friendly atmosphere. If you prefer to dine at home, though, you can order for pickup through Slice and receive 5% off your order.
60 WAKELIVING
900 N. MAIN ST., FUQUAY-VARINA (984) 208-2947 GARIBALDITRATTORIAPIZZAPASTA.COM
LA BUENA VIDA
La Buena Vida highlights the best of México's bold flavors, aromas, colors, traditions, and art. Inspired by generations-old recipes, the menu is designed to offer something for everyone. Every dish showcases a love for culinary artistry and locally sourced ingredients.
La Buena Vida's curated drink menu features bold cocktails with fresh and seasonal ingredients served in eye-catching glassware for a mind-blowing, Instagram-worthy presentation. We are proud to serve a versatile selection of the finest tequilas, mezcals, and wine.
Since opening in 2022, La Buena Vida has made a name for itself with its ultimate dinner parties. Throughout the evening at La Buena Vida, expect the energy to build as the lights dim, the music turns up, and the party scene takes hold.
Whether it's embracing the fullblown party or savoring a quieter night on the patio, there's always something for everyone at La Buena Vida.
JULY/AUGUST 2023 61
4516 FALLS OF NEUSE RD., RALEIGH (919) 301-8014 BUENAVIDA.ART
RESCUED WOOD REHAB
Rescued WOOD Rehab opened in 2019 as the vision of Marty Woodward and Bud the Shop Dog. We may not be what you expect when you visit a local woodworking shop. Here you will experience the smell of the woodshop, the welcoming atmosphere, and creative items ready to take home. When you walk in the door, you'll be greeted by an enthusiastic "Hey, folks! Let us know if we can help you!"
Just looking? That's OK! Check out all the finished projects, the live edge slabs, lumber, or the finishing supplies for your next DIY project. Watch us work, get inspired, and have some fun!
Have a project in mind? Our knowledgeable, creative, and skilled team is ready to help and would love to create a plan with you! Let's start with the type of wood that appeals to you then design, build, and finish to meet your needs. Want to do all or part of a project yourself? No problem! We are always here to provide DIY support. Whatever your needs, Rescued WOOD Rehab is a destination experience. And yes — we've probably heard that wood joke!
N. MAIN ST., FUQUAY-VARINA (919)
RWRNC.COM
718
285-2653
Slice is a family-owned business, founded by a father and daughter to share their passion for baking pies. Each pie that Slice makes originates from a family tradition, neatly sealed with their dangerously delicious State Fair Blue Ribbon crust — often compared to a flaky biscuit. Each bite tells a story into their family history and truly makes you feel like you're eating a pie straight from your grandmother's kitchen.
Beyond being award winning, Slice pies are requested by local and nationally recognized VIPs across all industries, including entertainment, politics, and global charities.
63 SLICE PIE COMPANY 1400 S. SAUNDERS ST., RALEIGH (984) 296-2194 SLICEPIECOMPANY.COM
STRETCH LAB
StretchLab is a fun, open, and communal studio that focuses only on stretching and mobility! Our one-on-one sessions are 25 or 50 minutes, and you will work with one of our highly trained Flexologists, who will guide you through a series of stretches customized for your needs. Beyond better posture and mobility, benefits of assisted stretching
include decreases in muscle and joint pain and increases in sports performance and overall quality of life. Our goal is to help you move better and avoid injury to keep you doing what you enjoy.
StretchLab is for everyone – from youth athletes, active runners, golfers, tennis players, middle-age weekend warriors, to active seniors. StretchLab also can benefit those who sit a lot for work and need help with their mobility. We all know we need to stretch more, and our Flexologists will create a custom stretching plan designed just for you.
Please give us a call or go on our website to book a 50-minute introductory stretch for $49 at one of our convenient locations in Raleigh below:
64 WAKELIVING
MIDTOWN RALEIGH 2920 SHERMAN OAK PLACE, SUITE 120 (919) 636-4147 NORTH RALEIGH: 9411 FALLS OF NEUSE RD. (919) 948-6811 WAKE FOREST: 12646 CAPITAL BLVD. (919) 263-4757 SOUTH WILMINGTON: 2030 STONECROP DR., UNIT #504 (910) 765-0750 STRETCHLAB.COM
WOODHOUSE SPA NORTH HILLS
Finally, resort-level spa experiences in an approachable, inclusive local environment. Situated in North Hills' Park District (adjacent to a covered garage for easy parking), Woodhouse Spa offers a wide range of elevated spa services from facials and massages to body treatments, infrared sauna, & even Himalayan salt therapy.
We are Raleigh's local retreat to let go of the worries of the world and indulge in continuous wellbeing practices. With the Woodhouse Way, every guest is a VIP. Upon arrival, change into a plush robe and spa slippers, then relax in our serene Quiet Room, where you can enjoy herbal tea or a mimosa before your services.
Treat all of your senses to a true body and soul experience with us at Woodhouse North Hills. Call or visit our website to book your service or to give the gift of wellness with a Woodhouse gift card. 4204
JULY/AUGUST 2023 65
NORTHHILLS.WOODHOUSESPAS.COM
SIX FORKS ROAD, SUITE 102, RALEIGH (919) 755-8111
BEFORE AFTER Recently highlighted on Actual patient 919.556.6200 1704 South Main Street, Suite 110 Wake Forest Multiple year recipient of America's Top Dentist Award National Lecturer and Author Adjunct Professor for the AEGD Residency of the UNC School of Dentistry Fellow with American Academy of General Dentistry Regional Director for The Las Vegas Institute
SEPTEMBER/OCTOBER 2023 67 Visit our LOCATIONS! OPEN 6AM - 7PM DAILY OPEN 6AM - 7PM DAILY OPEN 7AM - 7PM DAILY CARY RALEIGH DURHAM ALL IN for APPLE & PUMPKIN Sweet as PIE BOX T H E F U T U R E O F F I T N E S S H A S A R R I V E D . 2 0 - M I N U T E S E S S I O N S L I F E - C H A N G I N G R E S U L T S . W E I N V I T E Y O U F O R A C O M P L I M E N T A R Y S E S S I O N 1 - O N - 1 T R A I N I N G • L O W I M P A C T & S T R A I N • I M P R O V E D P O S T U R E • I N C R E A S E D S T R E N G T H A N D E N D U R A N C E • I N C R E A S E D M U S C L E D E F I N I T I O N • I M P R O V E D H E A L T H A N D W E L L N E S S • L O W E R B A C K P A I N R E L I E F MINIMAL TIME, MAXIMUM RESULTS C A R Y B R I E R C R E E K K9 Resorts of Apex provides cage-free luxury boarding and daycare for your dog! • Stress-Free environment • Trained and loving staff • Come tour our State-of-the-art facility K9 Resorts Luxury Pet Hotel is the ultimate place for ALL dogs to play and relax. 919-891-6747 k9resorts.com One free day of doggie daycare for new customers!
68 WAKELIVING 600 New Waverly Pl., Suite 310, Cary, NC | 2116 Werrington Dr., Holly Springs, NC Schedule today 919-678-6900 DR. VIJAY SHESHADRI | DR. LISA GRANA | DR. RONALD ROGERS | DR. CASEY COOPER | DR. SUBHRATHA MAREDIA Ob/Gyn • 3D Mammography • Midwifery • Rejuvenation
Less is More
COMPILED BY REFINED BY THERESA
Less is More CREATING A
CAPSULE WARDROBE
FOR A FRESH TAKE ON fall fashion, we thought it would be fun to find three unique pieces and show how each could be styled in (at least) three different ways. We love to show our clients how they can do more with less. We sourced pieces from both local and national retailers, at varying price points, to create versatility in your wardrobe and enhance your look.
We chose the red-orange Marella Blazer from Dress Code Style in Raleigh, a matching green tank and wide-leg pants from Dress Code Style, and the pecan Tyler Boe faux leather shirt from Charlotte's North Hills.
We encourage our clients to build a wardrobe that allows for a wide variety of mix-and-matchability, and you don't need a million things in your closet to do that. Using the same piece over and over doesn't have to be boring! We hope to challenge you to think outside the box and inspire you to try out new looks.
SEPTEMBER/OCTOBER 2023 69
PHOTOGRAPHED BY JONATHAN FREDIN
70 WAKELIVING
MAIN PIECE: BLAZER
STYLED FOR :
1) DATE NIGHT
2) CASUAL MEETING
3) polished PROFESSIONAL
OUTFIT #1 (OPPOSITE PAGE)
RED BLAZER, MARELLA, DRESS CODE STYLE
SCARF, LAFAYETTE 148, DRESS CODE STYLE
BLUE SATIN PANTS, JOSEPH RIBKOFF, DRESS CODE STYLE
BLACK HEELS, DOLCE VITA, CHARLOTTE'S
GOLD HOOPS, H&M
OUTFIT #2 (ABOVE)
RED BLAZER, MARELLA, DRESS CODE STYLE
RED TOP, MARELLA, DRESS CODE STYLE
WHITE DENIM, THE GREAT., CHARLOTTE'S
CREAM BELT, EXPRESS
TOTE BAG, H&M
OUTFIT #3 (LEFT)
RED BLAZER, MARELLA, DRESS CODE STYLE
DRESS, H&M
BLACK HEELS, DOLCE VITA, CHARLOTTE'S
GOLD HOOPS, H&M
SEPTEMBER/OCTOBER 2023 71
MAIN PIECE: MATCHING SET
STYLED FOR :
1) Business casual
2) Shopping or running errands
3) Coffee date
OUTFIT #1 (LEFT)
GREEN TOP, QL2, DRESS CODE STYLE
BLAZER, DRESS CODE STYLE
FLARE DENIM, JOSEPH RIBKOFF, DRESS CODE STYLE
GOLD HOOP, H&M
GREEN HANDBAG, LAFAYETTE 148, DRESS CODE STYLE
SNAKE BOOTS, COCONUTS BY MATISSE
CREAM BELT, EXPRESS
OUTFIT #2 (ABOVE)
GREEN TOP, QL2, DRESS CODE STYLE
GREEN PANTS, QL2, DRESS CODE STYLE
BUTTON-DOWN SHIRT, TWP, DRESS CODE STYLE
PEARL HOOP, H&M
OUTFIT #3 (OPPOSITE PAGE)
GREEN TOP, QL2, DRESS CODE STYLE
GREEN PANTS, QL2, DRESS CODE STYLE
SCARF, MARCCAIN, DRESS CODE STYLE
PEARL HOOP, H&M
GREEN HANDBAG, LAFAYETTE 148, DRESS CODE STYLE
72 WAKELIVING
SEPTEMBER/OCTOBER 2023 73
MAIN PIECE: pleather shirt
STYLED FOR :
1) Drinks with friends
2) Sophisticated travel
3) Everyday activities
OUTFIT #1 (RIGHT)
PLEATHER SHIRT, TYLER BOE, CHARLOTTE'S
PLAID SKIRT, H&M
TRENCH COAT, H&M
BLACK KNEE HIGH BOOTS, SHULTZ GREEN HANDBAG, LAFAYETTE 148, DRESS CODE STYLE GOLD HOOP, H&M
OUTFIT #2 (BELOW)
PLEATHER SHIRT, TYLER BOE, CHARLOTTE'S CARGO PANT, H&M
CREAM BELT, EXPRESS GOLD HOOP, H&M
SNAKE BOOTS, COCONUTS BY MATISSE
OUTFIT #3
PLEATHER SHIRT, TYLER BOE, CHARLOTTE'S WHITE DENIM, THE GREAT., CHARLOTTE'S BLACK BELT, IRIS SETLAKWE, DRESS CODE STYLE
74 WAKELIVING
Refined by Theresa Personal Styling
WRITTEN BY DENA DAW | PHOTOGRAPHED BY JONATHAN FREDIN
THERESA JEAN is the proud owner of Refined by Theresa, a personal styling business based in Raleigh.
"We offer a selection of both in-person and virtual styling services," said Jean. "Our most basic service is something we call Style Identification, where we work together to establish a cohesive, lifestyle appropriate, unique, and individualized style for you. Every single client is different, but the goal is to determine what works for you, combine that with what you're drawn to and what you like, and show you an achievable way to execute it."
Other popular services include a Closet Audit, for clients who have a "closet full of clothes, but nothing to wear," and a Luxury In-Home Shopping Experience, designed to build a wearable, mix-and-matchable, customized capsule wardrobe.
Jean opened Refined in 2018 — a dramatic career change that has positively transformed both her life and the wardrobe of every client she encounters.
"I spent most of my 20s in jobs that didn't get me excited, didn't tap into my creative side," said Jean. "Once I discovered that styling was a job, and something I had a natural talent for, I decided to go all in. Assisting other stylists in the past, I witnessed how transformative clothing can be, and I wanted to show others how they can use their clothing as a tool to improve their lives. By building my own styling business, I get to help people, be creative, and create a work/life balance that is best for me."
Refined is not just a one-woman show. In 2021, Jean brought her close friend Lauren O'Brien onboard as the project manager and personal stylist.
"Lauren joined Refined two years ago and has played a major role in evolving our business," said Jean. "She is amazing, and Refined wouldn't be what it is today without her. She has transformed how we do things and has a portfolio of her own clients as well."
For those who might be intimidated by the idea of a personal stylist — don't be. Both Jean and O'Brien pride themselves on building personal relationships with their clients, many of whom have become good friends outside of their appointments.
"We spend a lot of time together in their home, and a lot of back and forth on the phone or online," said Jean. "I see them regularly throughout the year, I get to learn about them, their families, their lives, and get to see
the transformation that comes with feeling really good in what they're wearing. So many of my clients come to me during a very transformative period in their life — a career change, divorce, a recent birth, or during a big move. I get to help make that transition a little more fun and positive, and I love being able to play a part in these major life events. It's pretty unbelievable how much a good outfit can impact your attitude, as well as the energy you give off. When you know you look good, you feel good, and it's obvious to everyone around you." refinedbytheresa.com
SEPTEMBER/OCTOBER 2023 75
special thanks to: where to shop: THE UMSTEAD HOTEL & SPA TAYLOR BULLOCK AND SARAH KLECKLEY, DIRECTIONS USA ABIGAIL GILMORE, DRYBAR CHARLOTTE'S 4350 LASSITER AT NORTH HILLS AVE., RALEIGH CHARLOTTESINC.COM DRESS CODE STYLE 2603 GLENWOOD AVE. #171, RALEIGH DRESSCODESTYLE.US
THERESA JEAN AND LAUREN O'BRIEN
on trend
hair extensions
WRITTEN BY DENA DAW | PHOTOGRAPHED BY JONATHAN FREDIN
SHORT HAIR ONE DAY, long the next? With the rising trend of hair extensions, anything is possible! If you're a newbie who is interested in adding some luscious locks for an event (or just for fun) you might have some pretty common concerns. Will they look natural? Are they comfortable? How long do they last?
To answer all of your burning questions about adding some length to your life, we recently spoke with Lindsay Ritenour — a hairstylist and extension specialist at Twisted Scizzors Salon in Cary.
What are some common misconceptions regarding hair extensions?
I'd say a huge misconception about hair extensions is that they damage your hair. They can be damaging if installed improperly, but installed correctly they actually can help your hair grow. Because the hair is being protected by the extensions, you aren't having to put as much heat on your hair or wash it as often. You can also color your hair just by adding extensions, without causing any damage.
How are extensions applied?
Hair extensions can be applied in many different ways. I'm trained in five different methods: hand-tied, volume wefts, K-tips, tape-ins, and Itips. I'd say my most popular methods are hand-tied and the volume wefts, both starting with a horseshoe section
of beads installed in the hair that act as anchors. Once that is laid out, I start to sew the extensions onto the hair that is above the bead all the way to the end to secure everything in place.
Why do people commonly get hair extensions?
Not everyone wants extensions just for length — we do them to add fullness, fill in sparse areas, or for a pop of fun colors without having to actually color your hair. If you'd like a more temporary option, but still want human hair, we can make custom clip-ins that match perfectly with your hair.
How long do they last?
For hand-tied and volume wefts, the hair itself lasts for a year. It's 100% human hair and just needs to be moved up every 6
to 8 weeks as your hair grows out. Pricing varies depending on the application method and desired end result. K-tips and I-tips are individual extensions, so they are perfect for just filling in the front. K-tips are heat fused to the hair with a keratin bond and last for 4 to 6 months without maintenance.
Anything else we should know?
Extensions have always been popular, but the hand-tied and volume wefts have started to explode in popularity the past few years. With all the influencers and celebrities getting extensions, people are more open about having them. They have improved so much over the years, and they are a great way to make all your hair dreams come true!
For more information about hair extensions or to make an appointment, follow @ beautybylindsayy on Instagram and TikTok.
76 WAKELIVING
contributed photos before after
SEPTEMBER/OCTOBER 2023 77
finally feeling fall
Erica's recommendations for seasonal fashion
WRITTEN AND PHOTOGRAPHED BY ERICA DELONG
CONFESSION TIME: Fall is my least favorite season.
Most of my besties love fall, and odds are you do too, so don't come for me! I've struggled to embrace fall because I'm obsessed with the warm weather and cute dresses of summertime. Fall fashion always felt frumpy to me.
My attitude has changed over the years as I've embraced different styles and trends have evolved. Now I'm pumped to throw on a pair of jeans and a cozy sweater this season.
Crimson red will be the "it color" this season, with all shades of red upping the heat as the temps cool. Romantic lace, leather (or pleather) on leather, tailored suits, jewel tones, and preppy vibes are also on my fall fashion to-do list.
Speaking of fall fashion, throw those old-school rules out the window. You can absolutely wear white after Labor Day. And open-toe shoes are totally acceptable on those warmer days, too.
Sydney Jarrell, co-owner & chief operating officer of The Gatorbug Boutique, gave me some insight: "This season we will have a lot of everyday livable looks. There will be tons of colors worked in with neutrals. Lots of sweaters, sweater dresses, denim options, and layering pieces!"
Here's my thoughts on must-have staples to stock your fall closet — whether you love or hate the season.
Cozy Knits
When I think of fall, a cozy sweater and pumpkin spice are the first things that come to mind. Opt for oversized cableknit cardigans or chunky turtlenecks to keep you warm and stylish. Pair with tai -
78 WAKELIVING
ERICA KNOWS THERE'S NOTHING FRUMPY ABOUT FALL!
lored trousers or pleated skirts for a balanced and fashionable look, perfect for both office wear and casual outings. Or copy my cozy and comfy fall favorite by throwing a sweater on with your staple leggings and booties.
Statement Outerwear
Don't be shy with your wardrobe! Embrace bold patterns and textures. Look for plaid, houndstooth, or animal-print blazers, trench coats made from glossy materials, or faux fur jackets with vibrant hues. Eyecatching pieces will instantly elevate your outfit. Channel your inner Carrie Bradshaw.
Printed Dresses and Jumpsuits
Comb through your closet because you likely have some pieces in your stash that you can revamp. Opt for floral, polka dots, or abstract patterns. Consider midlength dresses or wide-leg jumpsuits. Have fun with it!
Functional Footwear
Functional footwear doesn't mean boring footwear — fall has lots of options that are comfy and stylish. Think ankle boots with chunky heels or lug soles, Westerninspired boots, or sleek knee-high boots. I love a great pointy-toe heel, but if I'm being honest, it feels impossible to walk in them some days. You can never go wrong with booties or knee-high boots. Pick neutral colors to pair with everything.
Accessories with a Purpose
Make your accessories do double duty this fall — think bold and purposeful. Invest in statement belts to cinch your waist and add definition to oversized outerwear or flowy dresses. Chunky chain necklaces, statement earrings, and oversized sunglasses also pair well with fall — and don't forget to add a wide-brimmed hat.
Versatile Layers
"Fall" means lots of things in North Carolina, and the temp can swing like crazy within a few hours. Layering is crucial for a stylish fall outfit that won't leave you shivering or sweating.
Honorable mentions go to all things jean: a jacket, skirt, romper, or just your favorite pair. And high-wasted leggings will always be a seasonal staple!
The best part about these fall staples is you can find pieces everywhere. I love shopping from local boutiques like The Gatorbug (shout out to my girls, Catherine and Sydney), but big-box retailers (think the stores where you can also pick up wine and ingredients for dinner) have some gems too! t
Go bold, be proud, and be sure to tag me in your latest fashion creation @EricaDeLong
SEPTEMBER/OCTOBER 2023 79
NO MORE NEUTRALS: ERICA'S WORKING JEWEL TONES AND VIBRANT PATTERNS INTO HER FALL WARDROBE.
RED-HOT SEASONAL HUES PAIR WELL WITH ALL THINGS DENIM.
pay it forward
Safechild
WRITTEN BY LEA HART | PHOTOS COURTESY OF SAFECHILD
AS A STAY-AT-HOME FATHER to three children, Lue Chen, of Cary, sometimes felt overwhelmed in how best to raise them.
Seeking programs to help him become a more effective parent, he found SAFEchild in 2019 and attended his first parenting program. This year, he completed a second program, Circle of Security, with the Wake County-based nonprofit.
"I now have the knowledge to identify the children's needs, the language to name them, and tools to help them," Chen said. "After completing both programs, I now understand my children better. More importantly, I understand myself better."
While SAFEchild's acronym, Stop Abuse For Every child, indicates its mission to prevent abuse before it happens, the parents who attend many of its programs are often just like Chen: a little overwhelmed and with a desire to do the best they can for their children and themselves.
SAFEchild's services are for all parents, committed to stopping abuse before it starts and to simply providing support to new parents navigating the early years of parenthood, said Cristin DeRonja, executive director of SAFEchild.
"Those of us that are fortunate enough to bring children into this world in whatever way that is, whether it's through birth or through adoption, we don't get an operator's manual," she said.
The Wake County nonprofit was born out of research conducted by the Junior League of Raleigh in the early 1990s, exploring where gaps existed in support services for children and families, DeRonja said.
While law enforcement, child services,
and the courts dealt with cases of abuse and neglect, no organization focused on prevention, nor were there groups supporting new parents with educational programing, DeRonja said.
"We meet parents where they are and provide support," she said.
That's done through a number of programs, including Moms Supporting Moms, which offers postpartum support and mentoring to new mothers and their families through baby's first year of life.
The program Chen most recently participated in, Circle of Security, focuses on supporting families with children from newborn to age 5 when, DeRonja notes, so much critical growth, change, and development happens. The organization offers programs in Spanish for native speakers, as well as a course for men. Each of these curriculumbased programs lasts 10 to 13 weeks.
"Each of our programs is structured with a very proactive, preventative, supportive framework," she said.
The Funny Tummy Feelings program, found in all Wake County public elementary schools, as well as some charter and private schools, is also a SAFEchild initiative.
"That program helps children understand their emotions, both pleasant and unpleasant," DeRonja said. "We talk to them about what to do when they have a funny tummy feeling because of something that's happening or something they're being asked to do.
"We help them understand how to say no, and how to share bad secrets to get help."
Beyond its preventative programming, SAFEchild supports families who have struggled or have risk factors, such as previous reports to child welfare or law enforcement.
"We work in collaboration with those groups," DeRonja said. "Going to jail isn't
80 WAKELIVING
SAFECHILD'S PARENTING CLASSES PROVIDE CURRICULUM-BASED SUPPORT FOR PARENTS NAVIGATING THE EARLY YEARS
OF CHILDHOOD.
going to help parents understand healthier and safer ways to discipline children."
Instead, SAFEchild helps them find the tools and information that they were not equipped with, she said.
"There are reasons families are required to work with us," she said. "They do have the ability to be a nurturing, appropriate parent for their child — they can't always do that on their own."
In fact, SAFEchild created a children's advocacy center 13 years ago to support those parents, and to support families and children who have been victimized.
The center coordinates the evaluation, investigation, and treatment of many child abuse cases in Wake County. One important outcome, DeRonja says, is that a child now only has to tell his or her story once.
Where in the past, that child would likely tell their story many times to a trusted adult, law enforcement, child services, and so on, they now talk to one person at the advocacy center, who then shares information with the other parties involved. This means less trauma for the child, she said.
SAFEchild's numbers say a lot. Its 2022 Impact report showed the Funny Tummy Feelings Program reached more than 15,000 children. SAFEchild also pro-
vided more than 11,000 hours of parent education and support.
Wake County's population has tripled since the organization was founded, and DeRonja said they're working hard to keep up. The growth caused wait times for families who wish to receive services from SAFEchild, and DeRonja wants to see that end.
The organization undertook a major capital campaign to build a 20,000-squarefoot building, to be completed this year, that will bring all its services under one roof in a space that is intentionally designed for its programs, DeRonja said. t
To learn more about SAFEchild, register for a parenting program, or to support the organization, visit safechildnc.org.
SEPTEMBER/OCTOBER 2023 81
SAFECHILD EXECUTIVE DIRECTOR CRISTIN DERONJA SAFECHILD RECENTLY UNDERTOOK A MAJOR CAPITAL CAMPAIGN TO BUILD A 20,000-SQUARE-FOOT BUILDING THAT WILL BRING ALL OF ITS SERVICES UNDER ONE ROOF.
SAFECHILD'S PROGRAMMING FOR CHILDREN HELPS THEM UNDERSTAND THEIR EMOTIONS AND TEACHES THEM WHAT TO DO IF THEY NEED TO SHARE "BAD SECRETS."
GETTING A PROPER DIAGNOSIS AND TREATMENT
If you are someone who suffers from constant headaches, earaches, teeth grinding, or if you experience "popping" or "clicking" jaws, you may have a TMJ disorder. While this can be very painful and cause a number of symptoms, the good news is that it can be diagnosed and treated by the right professional.
WHAT IS A TMJ DISORDER?
The temporomandibular joint (TMJ) acts like a sliding hinge on each side of your jaw, connecting your jawbone to your skull. TMJ disorders, also called TMD, can cause pain in the jaw joint and the muscles controlling it.
HOW DID IT BEGIN?
Many factors can contribute to the development of TMD, often beginning as early as childhood during early bottle-feeding (before 9 months old), thumb sucking, or neuromuscular development problems. It may also be due to improperly placed orthodontics, injury, arthritis, or genetics. Due to the wide variety of symptoms, it often goes undiagnosed or misdiagnosed.
WHAT ARE THE SYMPTOMS?
The most commons sign of TMD include:
• Migraines or headaches
• Tinnitus (ringing in ears) or earaches
• Vertigo
• Repeatedly fracturing teeth, dental crowns, or other restorations
• Grinding or clenching teeth
• Pain in the face, shoulders, upper cervical neck area, or behind the eyes
• Popping or clicking sound, or impaired functioning in the jaws
DIAGNOSIS
Because the symptoms of TMD could be caused by numerous underlying issues, you may have already visited a neurologist or pain specialist, perhaps even undergoing a CT scan or MRI in the process. At Supremia Dentistry in Wake Forest, their team uses BioPak, a state-ofthe-art computerized measurement device built by leaders in neuromuscular and physiology technology. It provides a wealth of precision data, including muscle readings, joint sonography, and computerized jaw tracking. Data is analyzed to ensure an accurate diagnosis and effective treatment plan.
TREATMENT
There are several individualized, non-invasive, and non-surgical treatments for TMD. Splint therapy uses a customized dental orthotic to
CONTRIBUTED BY DR. EDMOND SUH, D.D.S.
protect the joint from undue strain. Depending on the nature of the condition, traditional dentistry, orthodontics, or a combination thereof, may also be used. Without treatment, TMD pain can worsen, leading to excruciating levels that may require more serious medical intervention. At Supremia Dentistry, they have seen hundreds of patients taken completely off of long-term prescription pain medications and given their life back!
Edmond W. Suh, D.D.S., is the owner of Supremia Dentistry in Wake Forest. He is an international lecturer on advanced esthetic dental procedures, and leads an award-winning team that has completed extensive training and continuing education to implement the latest technologies and techniques. For more information on obtaining the smile you deserve, call (919) 556-6200 or visit supremiadentistry.com.
82 WAKELIVING SPONSORED CONTENT
TMJ Disorders
MARCH/APRIL 2023 83 1130 Buck Jones Rd., Raleigh, NC, 27606 919.380.0122 \ ReysRestaurant.com Hours: Mon-Sat: 5-10pm Sun: 4-9 pm 6 private rooms seating 6-200 guests! Contact: Christina Reeves at Christina@ReysRestaurant.com 107 Edinburgh South Drive, Suite 109 | Cary, NC 27511 | 984.333.0150
Hummingbird
WRITTEN BY ELLIOT ACOSTA | PHOTOGRAPHED BY JONATHAN FREDIN
YEARS AGO, Chef Coleen Speaks had reached a crossroads in her life that led her to deciding whether her next move was going to take her to Portland or Raleigh. Ultimately, she decided to migrate to North Carolina's capital because she had an opportunity to bring something to a city where she thought "there were no cool things."
After years building and running her successful PoshNosh catering company, she opened Hummingbird in a redeveloped grocery distribution warehouse named Dock 1053 in 2017. At the time, the neighborhood had more industrial warehouses than restaurants. But Chef Speaks saw potential
in the warehouse's former trucker bathrooms and set about bringing her long-sought-after restaurant to life.
The work that Speaks and her team did to meticulously preserve the character of the space is immediately evident when entering the cozy confines of the bar. Original pieces of the warehouse such as green tinted tiles, upcycled light shades, and a washroom door provide diners a window into the building's past life. Hummingbird's industrial aesthetic is balanced by its eclectic collection of portrait paintings and vibrant accent pieces. "It's the same vibe as my house," mentioned Speaks — a vibe that keeps your attention at every turn.
TOP: GRAVLAX TOAST FEATURING HOUSE-CURED SALMON IS AMONG HUMMINGBIRD'S CELEBRATED BRUNCH OFFERINGS.
ABOVE: THE NEON LIGHTS OF HUMMINGBIRD INVITE PEOPLE IN FROM ITS BELOVED PATIO.
RIGHT: CHEF AND OWNER COLEEN SPEAKS CREATED A UNIQUE VIBE AT HUMMINGBIRD BY CONTRASTING ITS ORIGINAL INDUSTRIAL AESTHETIC WITH ECLECTIC PAINTINGS AND ACCENTS.
84 WAKELIVING
SEPTEMBER/OCTOBER 2023 85
Speaks originally envisioned opening a simpler cocktail bar rather than a full-scale restaurant a destination for folks to grab a tasty drink accompanied by some delightful small plates. The chargrilled oysters, which have been featured on Hummingbird's menu since the beginning, are the archetype of her initial vision. Kissed with char, the Core Sound oysters stand up in a flavorful pool of butter, lemon, garlic, parmesan, cayenne, and herbs.
The dish pairs perfectly with Hummingbird's seasonally focused cocktail program. Refreshing cocktails like the Paloma — a tequila drink made with grapefruit, lime, and agave — highlight the bar's housemade syrups and purees.
Before long, Chef Speaks realized diners wanted more than her small-plate offerings. As a proponent of being flexible while running a restaurant, Speaks pivoted by introducing bigger portioned entrees.
The Peacemaker Po'boy alludes to the chef's years in New Orleans, where she cooked in kitchens such as famed television chef Emeril Lagasse's NOLA restaurant. The hefty sandwich is pure Louisiana, stuffing a generous amount of cornmeal fried shrimp and oysters inside. The aroma of the accompanying Crystal hot sauce permeates the air even before you take a bite.
While some of the dishes on the menu reflect Speaks' past, Hummingbird's curry owes its presence to the revolt her diners threaten whenever she mentions retiring the dish. Their enthusiasm comes with good reason: The vegetarian rendition of yellow curry excels with its tender seasonal vegetables in a delightfully smooth gravy that delivers all the expected flavor of a curry but without the assertiveness.
86 WAKELIVING
ENTREES SUCH AS THE PEACEMAKER PO'BOY PAY HOMAGE TO CHEF SPEAKS' CULINARY JOURNEY FROM NEW ORLEANS.
FOLLOWING HUMMINGBIRD'S ORIGINAL VISION AS A COCKTAIL BAR WITH SMALL PLATES, DISHES LIKE THE WINGS PAIR WELL WITH THEIR COCKTAILS.
SEPTEMBER/OCTOBER 2023 87
TOPPED WITH A FRIED GREEN TOMATO, A RUNNY EGG, AND PIMENTO CHEESE, THE BRUNCH BURGER IS ONE OF HUMMINGBIRD'S HEFTIER BRUNCH OFFERINGS.
88 WAKELIVING
CHARBROILED OYSTERS HAVE BEEN A HIGHLIGHT OF HUMMINGBIRD'S MENU SINCE IT OPENED IN 2017.
HUMMINGBIRD'S COCKTAIL MENU FOCUSES ON SEASONAL FLAVORS AND USES HOUSE-MADE SYRUPS AND PUREES.
Just as the menu extended beyond small plates, Hummingbird's dining space expands outside its intimate dining room. Its all-season patio, overlooking the intersection of Atlantic and Whitaker Road, has established itself as a destination spot. Dining there feels like having a front-row seat to Raleigh's epicenter of growth.
The area surrounding Dock 1053 has been transformed in recent years by the City of Oaks' rush for new development, a stark contrast from when Hummingbird first opened. The backdrop provides a perfect setting for Hummingbird's acclaimed brunch service.
Soak in the Carolina weather and sip on an easy-drinking cocktail like the hibiscus-infused vodka and lime Hummingbird Fizz while you peruse the brunch menu that breaks away from tradition. Hummingbird gives a Nordic twist to the brunch mainstay bagel and lox, pairing toast from nationally recognized Boulted Bread with house-cured salmon, caper-chive cream cheese, and pickled red onions.
Diners looking to start their weekend mornings with a hearty meal — or those trying to recover from the night before — will appreciate the brunch burger. Topping house ground sirloin and chuck with pimento cheese, a fried green tomato, and a sunny side egg, the dish is like serving all the essence of Southern cuisine in a bun.
Chef Speaks originally arrived in Raleigh with the desire to bring cool stuff to the city. She continues to deliver on that goal through Hummingbird's sister space, music lounge Whitaker and Atlantic.
Hummingbird is open for dinner Wednesday through Sunday and brunch on Saturday and Sunday. t
hummingbirdraleigh.com
SEPTEMBER/OCTOBER 2023 89
SOFT AND PILLOWY GNOCCHI SHOWCASES THE WIDE RANGE OF HUMMINGBIRD'S OFFERINGS.
INTRODUCED DURING THE PANDEMIC, HUMMINGBIRD'S CAST IRON PIZZAS HAVE FOUND A HOME ON THE MENU.
www.VisitNewBern.com
Easy Peasy, Lemon Squeezy
by Fox Liquor Bar
3/4 ounce lemongrass syrup (see recipe below)
1 ½ ounce Seedlip Garden 108 spirit-free Gin (or substitute a spirit-full Gin of your choosing!)
1/2 ounce fresh-squeezed lemon juice
soda water fresh rosemary sprig
Combine lemongrass syrup, gin, and lemon juice in a shaker tin with ice. Shake and strain into a coupe glass. Top with soda water and garnish with a fresh rosemary sprig!
LEMONGRASS SYRUP
4 cups water
5-6 sticks of lemongrass (substitute ¼ cup tea leaves if you can't find fresh)
4 cups sugar
Bring water to a boil; add lemongrass and simmer for about 15 minutes. Strain, add sugar, and let chill.
About Fox Liquor Bar
Fox Liquor Bar is a subterranean drinking den from Ashley Christensen's AC Restaurants that features classic and contemporary cocktails, a sprightly zero-proof program, and craveable bar snacks. What began in 2011 as one of Raleigh's first craft cocktail bars has evolved into a well-loved and lived-in tavern-style bar that honors the spirit of its namesake and Ashley Christensen's father, who passed away in 2021. The beverage menu offers excellent but approachable libations of the spirited and spiritfree varieties, while the food tips a hat to Beasley's Chicken + Honey, Fox's upstairs neighbor, and Chuck's, which closed during the pandemic.
SEPTEMBER/OCTOBER 2023 91 celebrated spirits
PHOTOGRAPHED BY BRYAN REGAN
FOR HISTORIC BATTLES including this morning's
FOOD HAS A WAY OF BRINGING PEOPLE TOGETHER. That's why thousands of visitors follow the rumblings in their stomach to Kinston each year. Here, food isn't just prepared and served, it's crafted. Your farm to table meal happens at the place that invented farm to table meals. Your plate of barbecue isn't just good, it's best-in-the-nation good. And, that last homemade biscuit on the breakfast table, won't be there for long. So, put your bathroom scales away, and head over to Kinston. One of the culinary capitals of the South awaits.
KINSTON THROW
TASTE O F K I N S TON TOUR TASTE OF K I N S TON TOUR
visitkinston.com
DOWN FOR THE last cheese biscuit.
Unicycle Pale Ale from crank arm brewing
THIS REFRESHING American-style pale ale showcases Citra hops for bittering, flavor, aroma, and dry hopping. As the name implies, Citra hops provide a strong citrus flavor and aromas of zesty grapefruit, key lime, and bright orange. One wheel, one hop — Unicycle!
About Crank Arm Brewing:
Crank Arm Brewing is celebrating 10 years of beer love and bike love in downtown Raleigh. Their nationally recognized award-winning beer is available at the downtown Raleigh tasting room, bars, restaurants, and grocery stores throughout the Triangle. Crank Arm will expand into a second tasting room in Durham in early 2024.
SEPTEMBER/OCTOBER 2023 93
spirits
celebrated
PHOTOGRAPHED BY JONATHAN FREDIN
happenings
Kimberly Leiva-Sorto, of Raleigh, was among four local high school students named Bank of America Student Leaders for 2023. The students completed paid eightweek internships working with local nonprofits to gain workforce skills while serving the community. They attended a weeklong leadership summit in Washington, DC.
A graduate of South Garner High School, Levia-Sorto is attending UNC this fall. She volunteered with the Poe Center for Health Education and was selected as a LatinxEd 20 Under 20 Leader in North Carolina. With the Youth Empowerment Coalition, she helped conduct community needs assessments and implemented projects regarding health literacy and education.
Other Student Leaders included Riya Shah, of Cary, a rising senior at Enloe High School; Raphael Mukondiwa, of Knightdale, a graduate of Knightdale High School attending Duke University this fall; and Diya Thaker, of Wake Forest, a rising senior at Wake Early College of Health & Sciences.
Since 2017, Bank of America has granted Partnership Raleigh, a public-private collaboration between the City of Raleigh and local businesses, over $300,000 for youth workforce development programs.
Designed for Joy hosted a sixth anniversary celebration at its W. Cabarrus Street location in late August. In those six years, the nonprofit has hired over 120 women and paid over $400,000 in living wages. DFJ works with women in crisis to provide immediate employment and support.
"I'm happy to share that we were able to provide our artisans with a raise," said Cary Heise, Designed For Joy's executive director and founder. "The 21 women helped so far this year earned $16 an hour." designedforjoy.com
94 WAKELIVING
Jonathan Fredin
Raleigh-based ADHD coach
Dr. Kari Lewis published Balance, Strength and Flexibility for Those with ADHD: Key components for mental and physical fitness. Lewis earned her doctorate in special education at NC State University.
"Among the adults that I work with, common complaints are: an inability to start work, not knowing when to take a break, and/or taking a break for too long," Lewis wrote. "Other complaints include difficulty in prioritizing tasks, difficulty in judging how long something will take, a willy-nilly approach to school and work, and feeling overwhelmed with email correspondence and an inability to consistently balance work and home life." The book invites readers to "Train both your brain and your body to help you get unstuck and accomplish your goals."
adhdbehavioreducationservices.com
The State Employees' Credit Union's
second annual
campaign gave 185 youth members $500 scholarships toward the camp of their choice. The campaign challenged kids to share their "dream summer camp experience" through art or writing. SECU received more than 300 applications from throughout the state and granted $92,500 in scholarships. One FAT CAT and one Zard youth member was selected from each SECU branch. The program saw a 34% increase in applications over its inaugural year. In its first two years, the program issued $162,500 in total scholarships. ncsecu.org
Summer Camp Awards
Activate Good, a nonprofit that promotes volunteerism and civic involvement in the community, launched a new youth program called Youth Volunteer Corps (YVC) Greater Triangle serving youth ages 11 to 18. As part of YVC's Summer of Service campaign, the participants volunteered on environmental conservation, community beautification, and community donation projects.
Under Activate Good's new service model, Learn and Serve, the youths discuss the social issue they will address in their community before they complete a 2-hour service project. The volunteer projects conclude with a group discussion. Projects were completed from June through August.
"Being part of YVC provides a platform for young people to gain valuable experience in community service, leadership, and teamwork," said Senior Programs Manager Rose Thompson. "It also helps to instill a sense of responsibility and empathy towards others, which is essential in building a strong and caring community." activategood.org
SEPTEMBER/OCTOBER 2023 95
Sir Walter Running partnered with Wake Forest-based Blackbird Brewery to form Record Jogger Brewing
Company, aimed to "create runner-friendly beers." Record Jogger's first release, Local Miler Lager, was brewed for the 10th annual Sir Walter Miler in early August.
"For 10 years, the Sir Walter Miler has brought the best milers in the world to Raleigh on the first Friday of August," said Sir Walter Running and Record Jogger Brewing Company co-founder Pat Price. "The Sir Walter Miler was born and endures because of a local running scene that thrives on, and supports, excellence. We wanted to create a beer and brand that matched the event."
Local Miler Lager is available at restaurants and bottle shops throughout the area. recordjogger.com
The Friends of the City of Raleigh Museum
celebrated the 50th anniversary of hip-hop in Raleigh with a series of events in midAugust. "Uncovering the origins of hip-hop, and its path to Raleigh, is important to understanding the city's culture today. We also want to celebrate our city's contributions to this global phenomenon," said Ernest Dollar, director of the museum.
Events included a panel discussion about Southern influences on the genre and expectations for the next 50 years, a block party, and a Sneaker Ball with musical performances including TikTok viral rapper Toosii. cityofraleighmuseum.org
Wolfgang, the youngest titan arum at NC State's JC Raulston Arboretum, bloomed
for the first time in late June. Also known as a corpse flower, the rare plant takes at least seven years to produce its first bloom — and release its characteristic scent reminiscent of rotting flesh. Wolfgang is the fourth corpse flower at NC State, and at eight years old measures 74 inches tall and 35 inches wide. Raulston Arboretum offered extended hours during the flower's bloom for visitors to see (and smell) one of the largest flowering structures in the world.
96 WAKELIVING
Current and former students from W.G.
Enloe High School presented their invention — Sensible, a reusable menstrual pad that screens for cervical diseases — at MIT's Eureka Fest in June. Their team won a $7,500 grant from the Lemelson-MIT Foundation to develop a prototype. The students aimed to address health care gaps in developing nations by giving users a way to screen for disease without diagnostic facilities and personnel. The patentpending pad contains a diagnostic strip that screens menstrual blood for disease. The pads use environmentally conscious materials, are reusable for a full cycle, and biodegradable. The team aims to bring Sensible to market by 2025.
Team members included Nandini Kanthi, a freshman at UNC Chapel Hill; Anisha Roy, a freshman at Cornell University; Sophie Khullar, a sophomore at the University of South Florida; Esther Ghim, a senior at Enloe; and Ishita Bafna and Shailen Fofaria, sophomores at Enloe. sensiblepad.com
Chef Abel Leonardo Chiok Diaz joined Vidrio in Downtown Raleigh as executive chef. With more than 20 years of culinary experience, Diaz has trained around the world, including Australia and Peru. While executive chef at Aventura Restaurant, he trained under Eneko Axta at Azurmendi Restaurant, a three-star Michelin restaurant in Bilbao, Spain. He most recently worked as executive chef at Taste Kitchen in Ann Arbor, MI.
"I am excited for the Raleigh community to get to know me through my food," said Diaz. vidrioraleigh.com
Raleigh-based multidisciplinary artist
Shelley Smith's solo exhibition Friends of My Youth will run in the Umstead Gallery through Oct. 31. Smith fuses digital technology with ancient embroidery and fabric manipulation techniques. Smith participated in the Branching Out group exhibition in 2021 with eight other North Carolina artists and has returned to offer deeper insight into her body of digitally printed and hand-embellished works on linen and silk.
SEPTEMBER/OCTOBER 2023 97
write light
BY JONATHAN FREDIN
Face painting
DURHAM ARTIST Gabriel Eng-Goetz paints highlights on a mural of a female iron worker at Raleigh Iron Works, a new mixed-use innovation hub on Atlantic Avenue. The seven-story mural is designed to reflect the industrial history of the property, and is part of a public arts initiative that presents the campus as a canvas for creative expression.
98 WAKE LIVIN G
Schedule your annual 3D mammogram at Wake Radiology
Breast cancer impacts 1 out of every 8 women in the US. That number drops to 1 in 6 for women 40-49. Cancer diagnosis rates are similar for all women, but not mortality rates. African American women have a 40% higher death rate from breast cancer.
A screening 3D mammogram is the best tool for early breast cancer detection. Wake Radiology combines artificial intelligence with all 3D screening mammograms to obtain detailed information that helps determine a breast cancer diagnosis.
Wake Radiology has the most outpatient breast imaging offices in the Triangle and all have earned designation as a Breast Imaging Center of Excellence. Early morning & weekend appointments are available. Plus, you can request an appointment online.
SEPTEMBER/OCTOBER 2023 99
WAKE RADIOLOGY UNC REX HEALTHCARE Outpatient breast imaging at 12 locations across the Triangle WakeRad.com/Schedule 919-232-4700
Laser Hair Removal $45 *Actual patients of Blue Water Spa Lasers for ALL Skin Types Natural Looking Botox, Filler and PRF b l u e w a t e r s p a . c o m • T E X T 9 1 9 . 7 6 9 . 6 0 4 4 • @ b l u e w a t e r s p a r a l e i g h N o r t h R a l e i g h + B r i e r C r e e k L o c a t i o n s View 2,000+ B&A images of actual BWS patients and to receive FREE Botox! VOTED BEST PLASTIC SURGEON & BEST MEDICAL SPA EVERY YEAR SINCE 2018 Michael Law MD, Voted Best Plastic Surgeon in the Triangle every year since 2018, owns and operates Blue Water Spa. Voted Best Medical Spa every year since 2018