For the
ANNUAL REPORT year ended
2022
March 31st
SUPPORTEDUCATE
EDUCATEADVOCATE
EMPOWERINGBRAININJURY SURVIVORS SINCE 1983
Following several years of focus on gaining stability and strengthening our foundations –including bringing together our people, building on our reputation for clinical excellence, and increasing our financial sustainability – we are now ready to dream bigger.
our gratitude to VBIS' Board of Directors, and our staff, volunteers, partners and donors. We are sincerely thankful to the community that allows us to continue to provide support, education, and advocacy for brain injury survivors and their families.
2022 ANNUAL REPORT MISSION ............................... 6 IMPACT ................................ 8 OUR WORK ......................... 10 SPECIAL EVENTS ................. 12 FINANCIALS ....................... 14 FACES OF VBIS ....................16 WHAT'S NEXT .................... 18 THANK YOU ....................... 20 OUR TEAM .......................... 22 GET INVOLVED ................... 24
Our 2021/22 financial resilience reflects prudent fiscal management and ethical stewardship of our funding. We are committed to working diligently to ensure ongoing sustainability.
If ever there was a year to prove the adage that "change is the only certainty," it was 2021/22. With change comes progress and growth, which leads to exciting destinations, & this was true at VBIS this past fiscal year.
with the University of Victoria, Heart Lake Farm, and the John Howard Society of Victoria. And we continue to explore more partnerships with diverse organizations in our community, allowing us to better serve concussion and brain injury survivors.
As we embark on a new year, we look to the challenges and opportunities ahead with enthusiasm. We are honoured and proud to lead our remarkable organization and do so with a clear strategy in place & a strong sense of Wepurpose.express
We launched several new programs, took great steps in our journey to diversify our funding, and launched a highly successful signature event. We are proud of how our team continues to navigate what has become a prolonged battle to mitigate the COVID-19 pandemic, which has tested our team's resilience and drawn us closer, while confirming our unwavering commitment to the clients we serve.
Executive Director, VBIS Gerald ChairmanHartwigofthe Board, VBIS
A YEAR IN REVIEW
Despite the challenges of the pandemic, VBIS continues to prosper. We have grown our team, and our values-based culture shines brightly. We continue to launch new programs and services, and remain committed to education and research – including new partnerships
6 VICTORIA BRAIN INJURY SOCIETY
2022 ANNUAL REPORT 7
MISSION
ADVOCACY WITH IMPACT
The Victoria Brain Injury Sociey's mission is to support, educate, and advocate for adults with acquired brain injuries and their families; and to increase community awareness about concussion and brain injury.
EDUCATION THAT EMPOWERS
SUPPORT YOU CAN COUNT ON
We offer free educational courses for brain injury survivors, their friends and family, and members of the community to help build a better injuryunderstandingcollectiveofbrainandconcussion.
We help people navigate the complexities of brain injury and concussion through individual support & numerous group programs. Survivors shouldn't have to face their journey alone.
We strive to eliminate the stigima faced by survivors, enabling a better, more empathetic future for those impacted by concussion and brain injury.
8 VICTORIA BRAIN INJURY SOCIETY 885IMPACT231 2452 BRAIN INJURY SURVIVORS SERVED BY VBIS INTAKE APPOINTMENTS FOR NEW CLIENTS CASE APPOINTMENTSMANAGEMENT + 33% this year + 34% this year + 47% this year 7,629 1,077 515 SITE VIEWS PAGE LIKES FOLLOWERS 1,493 FOLLOWERS
2022 ANNUAL REPORT 9
10 VICTORIA BRAIN INJURY SOCIETY
During the past year, we worked with 227 individuals & 3 family members, with 2458 total visits.
COPING STRATEGIES
Our support helps brain injury survivors recover, adapt and adjust to their new reality, while building the stability needed to maintain independence.
Volunteers who have experienced concussion or brain injury themselves are trained to support new members, facilitate group conversations, answer questions & refer survivors to vital community resources.
Case managers provide individual support services, free of charge, to individuals living with an acquired brain injury, as well as their family, spouses, and caregivers.
PEER SUPPORT
Our Peer Support program allows concussion & brain injury survivors to work through their challenges in a safe and supportive environment with mentors who understand what they're going through.
We offer three educational courses that give clients the chance to expand their knowledge of brain, brain injury, and coping strategies.
This ongoing program helps clients further develop their coping skills by discussing the challenging & rewarding parts of their recovery process with other survivors. 32 clients attended this year.
OUR WORK
CARRY ON WITH COPING
Our Peer Supporters assited 79 clients this year.
CONCUSSION & BRAIN INJURY COURSES
Acquired brain injury results from damage to the brain that occurs after birth - and no two injuries are alike. To meet the diverse needs of our community, we offer a wide variety of programs, educational courses, and workshops.
This 24-week program guides survivors through strategies for living and dealing with the effects of brain injury. This year, 82 clients took the course.
CASE MANAGEMENT
Our arts & movement programs offer alternative methods of rehabilitation for concussion & brain
CREATIVE ARTS & MOVEMENT
A 4-week course that offers an informative introduction to brain anatomy & brain injury, with a focus on causes, effects and the recovery process. This year, 88 people completed ABI 101.
ABI 101
OUTREACHCOMMUNITY
2022 ANNUAL REPORT 11
Apart from personalized case management, we host
Weekly jam sessions give clients the opportunity to express themselves through music with our registered music therapist, Carmen Eisenhauer. 30 clients took part this year.
Clients develop life skills and life-long friendships through guided activities with horses at Heart Lake Farm. 19 clients participated this year.
WALK GROUP
CREATIVE ARTS
A weekly drop-in program that allows clients to enjoy some fresh air while exercising in a supportive environment with likeminded people. 6 clients took part.
MUSIC THERAPY
YOGA & MINDFULNESS
To promote awareness & understanding of concussions & brain injuries, we offer free presentations for organizations in the community. This year, we presented to 20 groups and distributed resources to 15.
These programs focus on relieving stress, building strength, and exploring the benefits of meditation. This year, 23 clients attended.
SUPPORT FOR FRIENDS & FAMILY
Equipped with an open studio, clients are able to explore the world of visual arts and unleash their imagination. 24 clients participated this year .
a support group for friends & family of brain injury survivors. Stronger Together (formerly, FLOWERS) is a safe space, free from judgement, for loved ones to discuss their experiences with brain injury. 11 people attended this group program.
We've also developed SHINE (Student Head Injury NeuroEducation), a 90-minute interactive presentation for youth in Grade 12. This year,, our program facilitator, Ian, made 12 presentations at 6 different schools.
EQUINE LEARNINGASSISTED(EAL)
injury survivors through music, visual arts, yoga & mindfulness, equine therapy, and other outdoor activities.
In 2021, we hosted our annual gala, An Evening of Black & White... Because Grey Matters, as well as Toss the Boss, a brand new event developed in partnership with the Nanaimo Brain Injury Society.
GALA 2021
12 VICTORIA BRAIN INJURY SOCIETY
GALA 2021
the generosity of more than 70 corporate donors and sponsors. With their help, we were able to raise $74,635, a historic total for our organization. These funds continue to be used to support VBIS' programs and its ever-increasing clientele. With this immense wind in our sails, our team can't wait for Gala 2022, which is scheduled to take place on May 14th at the Beach House Restaurant in Cordova Bay.
SPECIAL EVENTS
After being postponed for several months due to COVID-19, we were fortunate to finally host our annual gala, An Evening of Black & White... Because Grey Matters on September 18th. The event took place at Vancouver Island's largest winery, Church & State, where guests enjoyed panoramic views of their gorgeous vineyard in Brentwood Bay, while sipping on locally made wines. Altogether, it was a memorable evening, with incredible food, games, speeches, live entertainment, and our largest auction to date! The amazing array of items available to bid on at this year's event was made possible thanks to
TOSS THE BOSS
collectively raising $83,724 and granting hundreds of employees the rare chance to see their bosses flung over 150 feet below into the Nanaimo River. VBIS would like to award special thanks to the sponsors for Toss The Boss 2021, including Country Grocer, Used. ca, Brown Bros, Lifetime Benefits, Agile Drones, Shadow Reel Media, The Ocean FM, and CHEK News. With their help, and that of the many volunteers who showed up to assist us throughout the day, we made sure that the inaugral Toss The Boss event was one to remember. Bosses of 2022, beware!
TOSS THE BOSS
2022 ANNUAL REPORT 13
Just a few weeks after Gala 2021, we hosted Toss The Boss, a new annual fundraising event that gives employees the once-ina-lifetime opportunity to do something they've only ever dreamed about... Toss their boss off a bridge! Toss The Boss challenges local and corporate businesses of any kind to form a company team and nominate their boss for an exhilirating dive off WildPlay Nanaimo's bungy bridge. In order to have their boss "tossed", teams had to fundraise a minimum of $500 in support of VBIS and the Nanaimo Brain Injury Society. This year, 46 teams signed up, and 36 met or exceeded the $500 mark,
14 VICTORIA BRAIN INJURY SOCIETY FINANCIALS In the 2021/22 financial year, VBIS exceeded its revenue totals from the previous year, allowing us to pursue numerous opportunities that helped our team meet the new & evolving needs of Victoria's brain injury community. VBIS 2022 REVENUE & EXPENSES FOR THE YEAR ENDED MARCH 31 REVENUE EXPENSES Grants & Government Subsidies VIHA Brain Injury Program AdvertisingDonationsFundraising & Memberships Staff & ProgramRentOfficeFundraisingContractorsSuppliesSupport Ads & Promotions Other Expenses 678K 624K VBIS TWO-YEAR REVENUE COMPARISON Grants & Subsidies VIHA BI Program Fundraising Donations Advertising & Memberships IN THOUSANDS OF DOLLARS 315 365 180 166 158 4.7 22.8 21.8 2.6 2022 2021
2022 ANNUAL REPORT 15 VBIS 2022/2021 FINANCIAL OVERVIEW REVENUES Grants & Government Subsidies VIHA Brain Injury Program Advertising,DonationsFundraising Memberships & Misc. Contract Funding 2022 2021 $ 314,520180,195158,10522,8122,601- $ 364,584165,5194,71721,8431,50240 678,233 558,205 EXPENSES Advertising & Promotion WagesTelephoneSubcontractRepairsRentProgramProfessionalOfficeInterestInsuranceFundraisingDues,ContractAmoritizationFacilitatorsFees&Licenses&BankChargesDevelopmentSupport&Maintenance&Benefits 327,80320,50010,3893,65199978,0432,9412,53948,3796,29541,37156,4317,9986,9309,410 258,57055,96636,57313,5103,0601,5261,5454,2243,1557986,37221,6651,464-5,864 623,679 558,205 $ 54,554 $ 143,913EXCESS OF REVENUES OVER EXPESNES
FACES OF VBIS FACES OF BRAIN INJURY
1.5 million Canadians have had their lives significantly impacted by brain injury, yet over half of us know little to nothing about them.
In March 2022, our team decided to respond to these issues by initiating a brand new, client-centred project, titled Faces of Brain Injury. The project involved 16 interviews with VBIS clients, each an inspiring retelling of a unique life impacted by injury. Five interviews were recorded and turned into a series of short films with the help of Shadow Reels.
On September 13th, Faces of Brain Injury will premiere at the Vic Theatre. The full-length films and remaining interviews will then be available for viewing on YouTube and VBIS' website (www.vbis.ca).
16 VICTORIA BRAIN INJURY SOCIETY
As an invisible injury, it can be challenging to perceive, understand, and appropriately interact with brain injury survivors. A survivor's change in behaviour and ability can be confusing for their peers, fuelling discrimination and stigma.
2022 ANNUAL REPORT 17
From top to bottom, left to right: Alan Grant, Lori Jousi, Gary Morden, Lucille Doran, Ernano Angelozzi, Shirley Mott, Michael Lawless, Chandar Sundaram, Marcia Hundleby, Jordan Wenzel, Elizabeth Vowles, Toni King, Kevin Dobbs, Krista Vander Griend, Brenda Clayton
18 VICTORIA BRAIN INJURY SOCIETY
PARTNERSHIPS
RESEARCH
The upcoming year has lots in store for VBIS. New partnerships, research, and events are in the works, while our organization is also preparing to celebrate its 40th Anniversary next September.
This fall, Train Your Brain, a program developed in collaboration with UVic researchers, will allow clients to engage in weekly cognitive training using NeuroTracker software. A new sensory-friendly VBIS app is expected to soon be available for download, following the review of a prototype developed by UVic's INSPIRE program. The VBIS Store, created by business students from Royal Roads University, is also scheduled to launch before the end of the year.
Following several successful events in 2021/22, VBIS will host Faces of Brain Injury, a film premiere showcasing five short films that focus on VBIS clients and their stories. The event will be held on September 13th in tandem with the organization's 2022 AGM. Shortly after, the second annual Toss The Boss fundraiser will take place on September 23rd, and, in 2023, VBIS hopes to host its biggest gala yet at the Beach House Restaurant.
This year, we cultivated numerous partnerships that will enable our organization to offer new programs & services in the coming months. Notably, we've teamed up with Dr. Cam McCrodan and his clinic, Optomization Neurovisual to provide subsidized vision therapy for clients. Another collaboration with the John Howard Society of Victoria will help brain injury survivors thrive in the workforce.
2022 ANNUAL REPORT 19
EVENTS
WHAT'S NEXT?
20 VICTORIA BRAIN INJURY SOCIETY THANK YOU Generous support from donors allows us to offer consistent, free services to hundreds of brain injury survivors, while conducting crucial outreach in the community to prevent future injuries and reduce harm. VBIS 2022 INDIVIDUAL DONORS Leonda Adler Don AurelienLeannaAndersonBedellBisse Ekamou Marion JaredAdamLyleCatherineMalcolmMelanieSoniaKennethBramleyCloakCoboCourcheneCrowdeGroot-HedlinDixsonElliotFerguson Donalda Francis Laura KenJoanneColleenShelleyMichaelRobertMurrayEleanorBeverlyBrendaLeannaGetkateHillHurdIsaacJohnsenLangdonMantonMcDougallMellorsMelvilleNicholson&PennyPlumbly Bryan MickaelBeverlyTimothyKrissiDavidCoreyStanleyRonColleenAnneGwynneRowleyRussellShackSheehanSkeltonSkrettingSlavnikSouthernSpinozaTraynorWeidmanWerstuik VBIS 2022 COMMUNITY PARTNERS 19 Okanagan Grill & Bar 98.5 Ocean FM Abkhazi Tea House Accent Inns Adrena LINE Zip Agile Drone Services Art Gallery of Victoria Atlas Audio Visual Unlimited Audain Art Museum Bad Dog Brewing BC Hobbies BC Lions BC BoulderBonBolenBlackBinBeesTransitPlease4RockResortBooksMacaronPatisserieHouse Brentwood Music School Caffe ForFlyingFloatFishFiredElementsDumplingDermaDeltaDavid'sDanceCyclesCountryCJ'sCherryChekCedarFantasticoHillGolfCourseNewsPointEstateWinesAutoblingGrocerWestVictoriaTeaOceanPointeResortSpaDropWhistlerUp!HairSalonHouseVictoriaSquirrelGoodMeasure GAIN Group GoldstreamGlo Bicycles Grizzli Winery HA HandsPhotoon Collective Highland Pacific Golf Horror Escape Room Hot Tub Boat Victoria Hoyne Brewery Icekap Therapeutics Il Caminetto Il InnovativeTerrazzo Fitness Victoria Jack 103.1 FM Jamie's Whaling Station Jeremy Koreski Gallery LA LauraLimousinesBonnieArt Studio
Life to Surf
Summerhill Pyramid Winery
MountMNPMilestonesYogaVictoriaDouglasGolf Course
Pawsome Massage
Rathjen Cellars
SportChek Bay Centre
PJ Music Studio
Munro's Bookstore
VIUsed.caSchool of Art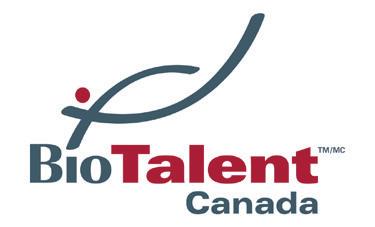 Pizza Prima Strada
Top Floor Photography
Lifetime LighthouseBenefitsBrewing Co.
Very Good Butchers
Ride the Glide Russell
Tofino Distillery
VIA VictoriaRail Pub Company
Ooh La La Cupcakes
2022 ANNUAL REPORT 21
Starbucks James Bay
SmokingSireneSipShowcaseSheringhamShedSeaSaltchuckSaanichBooksRecreationPiesCiderFarmTofinoDistilleryAwardsHappensChocolateLily
Tofino Bike Co
Sue Maitland PCC
PaulPanagoMara Jewellers
WildPlayWildWestJetAbandonElement Parks
Phillips Brewery
Tapestry Music
Pacific Surf Co.
The London Chef Market on Yates Michelle
Quazar's Arcade
Pacific Coastal Airlines
WorkSafe BC
The Tube Shack
VBIS 2022 MAJOR FUNDERS
Oak Bay Bikes
Ocean Village Resort
22 VICTORIA BRAIN INJURY SOCIETY OUR TEAM
Executive Director Myles Beaman-Dodd Operations Manager Kayla Brent Marketing Coordinator Jamie Morrison Volunteer Coordinator Ian Bermeo Case Manager Leidi Fortner Case Manager Jordyn Tattersall Special Project Coordinator Alex Gould Content Writer Anna Golovkina Receptionist BOARD OF DIRECTORS Gerald Hartwig President Trevor Jones Treasurer Shannon Kowalko Secretary Barbara Phillips Director at Large Retired in 2022 Tyler Dolan Director at Large Adam Harnden Director at Large Natalie Benson Director at Large Varun Dhaul Director at Large Retired in 2022 Katherine Walker Director at Large Danielle Toth Director at Large
STAFFPamPrewett
VBIS
is made up of an incredible team of staff, board members, and volunteers with diverse backgrounds and skills.
2022 ANNUAL REPORT 23
GET INVOLVED
DONATE
VOLUNTEER
Kind support from donors allows us to provide essential care for brain injury survivors and their families. Your contribution will go towards our mission of supporting, educating, and advocating for adults with acquired brain injuries to help them regain independence and a sense of community. To donate, visit our office, give us a call, or check out our new and improved website!
Volunteers make up a critical part of our organization. Whether you've been impacted by a concussion or brain injury; are preparing for a career in healthcare, administration, or fundraising; or are looking for an opportunity to make a difference in your community, we would love to have you. Our volunteer roles are flexible and customizable according to your needs and interests.
24 VICTORIA BRAIN INJURY SOCIETY
2022 ANNUAL REPORT 25
A partnership with VBIS can help your company and the community. Team up with us to support a program that aligns with your organization's values and goals, co-sponsor one of our events and gain exposure through inclusion in our marketing and promotional materials, or feature an in-store display that gives your customers a convenient way to support a great cause.
Join an unstoppable team of concussion and brain injury advocates by becoming a VBIS Member. For just $20 annually, you can gain access to a variety of discounts and free services from local businesses, specially offered to our members. Members are also entitled to vote at our Annual General Meeting, receive early notification of events & workshops, and attend members-only gatherings.
BECOME A MEMBER
SPONSOR
Units C, D & E 830 Pembroke St Victoria, BC V8T 1H9 TEL: 250-598-9339 EMAIL: admin@vbis.ca WWW.VBIS.CA