May 2023 . Issue 12.5 a member managed llc FREE Steamboat Springs Hayden Oak Creek Yampa www.valleyvoicecolorado.com
Photo by Ken Proper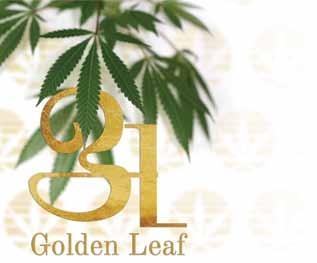 2 Valley Voice For those who live here and for those who wish they did. 970-879-8185 2432 Lincoln Avenue Mon. - Thurs. 11am -9pm Fri. & Sat. - 10am -10pm Sundays 11am - 7pm Best Prices in Town! We have the coldest beer around! "We are on your way home on the right side of the road !" A new ctional novel about the early years in Steamboat Springs, Colorado Ken Proper's novel Victims of Love is available at: . O the Beaten Path . Tread of Pioneer Museum . Ski Haus . Steamboat Creates at the Depot . Steamboat Trading Co. . KenProperBooks.com See Page 12 OPEN DAILY Recreational & Medical Dispensary 1755 Lincoln Avenue Steamboat Springs 970-870-2941 GoldenLeaf.co Follow us! Men's Retreat: The Integrated Man, May 19 - 21 Exploring the Soil Food Web: Building the soil with microbes: June 3-4 Advanced Permaculture Design Charrette Weekend: June 9-11th Bee Guardianship Workshop: June 24-25th, 2023 Watershed Restoration Workshop with Ben Murray: August 11-13, 2023 Sign up today! ElkstoneFarm.com Mon. thru Sat: 10 am - 9 pm Sunday: 11:30 am - 7:30 pm 970.879.2191 On the corner of US40 and Hilltop Parkway The Original Local's Liquor Store 970-879-5273 www.petkareclinic.com 102 Anglers Drive Give us a call and we will help you get your dog on preventative medicine. Spring is around the corner which is a good thing! Heartworm disease season is also around the corner which is a bad thing! Happy Pets! Happy People! Crocusintheirspringglory.PhotobyKarenVail
Flood Protection
By Bob Keenan/ Principal Planner
Rants...
Page 4
A State Budget that Meets Our Needs Page 5
By Dylan Roberts
I Travel A Lot
By Ken Proper
Page 6
Average Air Fare Price Differencial Page 6
By Scott L. Ford
Wolf Management Plan
By Brodie Farquhar
Fighting Wildfires: Part II
By Ellen and Paul Bonnifield
From Where I Stand
By Fran Conlon
Publisher/Art Director: Matt Scharf mattscharf1@gmail.com
Sales: valleyvoicesales@gmail.com
Valley Voice is published monthly and distributed on the last Wednesday of each month. Please address letters, questions, comments or concerns to: Valley Voice, LLC, P.O. Box 770743 or come by and see us at 1125 Lincoln Ave, Unit 2C, Steamboat Springs, CO 80477. Or contact Matt Scharf: 970-846-3801
Website www.valleyvoicecolorado.com. Subscription rate is $40 per year (12 issues). All content © 2021 Valley Voice, L.L.C. No portion of the contents of this publication may be reproduced in any manner without the written permission from the Valley Voice.
Official Fine Print
Advertisers assume full responsibility for the entire content and subject matter of their ads. In the event of error or omission in the advertisement, the publisher's sole responsibility shall be to publish the advertisement at a later date. Advertisements and articles are accepted and published upon the representation that the author, agency and/or advertiser is authorized to publish the entire contents and subject matter thereof. The author, agency, and/ or advertiser will indemnify and save Valley Voice, LLC harmless from all claims and legal action resulting from the contents of the articles or advertisements including claims or suits resulting from libel, defamation, plagiarism, rights to privacy and copyright infringements.
The views and opinions expressed reflect the views and opinions of the authors and may not necessarily reflect the views and opinion of the editor, staff or advertisers in Steamboat Springs's Valley Voice. Direct all correspondence, articles, editorials or advertisements to the address below. The author's signature and phone number must accompany letters to the editor. Names will be withheld upon request (at the discretion of the publisher).
Submission is no guarantee of publication.
Subscription rate is a donation of 40 measly dollars per year. However, if you wish to send more because you know we desperately need your money, don't be shy, send us all you can!
Advertisers rates vary by size, call 970-846-3801 and we'll come visit you.
Please make checks payable to: Valley Voice, LLC
P.O. Box 770743 • Steamboat Springs, CO 80477
Thank you for your support!
Page 7
Page 8
Page 9
An Interlude for Bird Watching Page 12
By Ken Proper
Raising the Roof for Historic Landmark Page 13
By Nita Naugle - Curator/ Tracks and Trails Museum
If It Quacks Like a Duck... Page 14
By Karen Vail
My Ranching Life in Colorado - Part III Page 15
By Argie Peroulis
Hayden Approves Apartment Complex Page 16
By Brodie Farquhar
Dano's Dangerous Tequila
By Lori Thompson
We Are Our Stories
By Wolf Bennett
Your Monthly Message
By Chelsea Yepello
Comics
Page 16
Page 17
Page 18
Page 19
The insensitive photographer taking pictures of dead animals in the river and calling it art…
Being called a Luddite for questioning the Artificial Intelligence movement…
All the broken fences from the huge snow totals this year…
The Antlers restaurant closing in Yampa…
The ranchers in Routt County struggling with a difficult calving season…
People who drive on the sidewalk in front of the Rabbit Ears Motel…
The location of the new fire station. Can you imagine living across the street when the fire trucks go a blazing to save a cat…
Witnessing long time locals cashing out and leaving town in droves…
Raves...
"Chunky Monkey" finally gets adopted after a year in the kennel…
Enjoying the quiet time in Routt County before the mayhem returns…
When your phone shows a sun ball for the day on your weather app…
The Sandhill Cranes coming to town…
Getting the motorcycle out for the first time of the season…
Colorado's four new gun control bills...
The beginning of rafting season with so much water coming our way…
Living through your heart surgery…
Say What?...
"Regarding the sewer leak on Vagabond last month, I believe it's the first time the affluent have ever skied on the effluent."
"Welcome to Steamboat Springs! Our speed limit signs are only a suggestion."
"I can ride in the middle of River Road because I'm old."
"Your theory is crazy, but it's not crazy enough to be true."
3 May 2023 Valley Voice
Contents
Please send us your RANTS, RAVES and SAY WHATs! The Valley Voice wants to hear your thoughts as we struggle to find our center. Send to: mattscharf1@gmail.com Faith is the bird that feels the light when the dawn is still dark. — Rabindranath Tagore Send in your submissions by May 17th! for the June 2023 edition! Send to: mattscharf1@gmail.com