Winter Collective 2022
A selection of projects from semester one, 2022 at The University of Western Australia, School of Design.
Designed and edited by Lara Camilla Pinho, Andy Quilty and Samantha Dye.
Marketing Officers: Belinda Sherry and Natasha Briggs. Cover Illustration, Creek Bed by Amy Stewart. 2022.
The University of Western Australia acknowledges that its campus is situated on Noongar land, and that Noongar people remain the spiritual and cultural custodians of their land, and continue to practice their values, languages, beliefs and knowledge.
Image: UWA School of Design, Cullity Gallery, Winter Collective 2022 Exhibition opening night, 15 June 2022. Photography by Samantha Dye. 4
08 Foreword by Andrea Quagliola 10 FINE ARTS AND HISTORY OF ART 12 Foreword by Leyla Allerton 14 Fine Arts 16 ARTF3000 Advanced Studio 28 ARTF2040 Earth, Water, Air & Fire: Material Explorations in Environmental Art 40 ARTF2021 Animation and Video 48 ARTF1054 Drawing Foundations 60 ARTF1052 Fine Arts Studio: Record, Visualise & Imagine 66 History of Art 68 HART2203 / HART3203 Curating First Nations Art 72 HART2274 Intro to Museum and Curatorial Studies 76 HART2043 Zen Gardens to Manga Mania: A Survey of Japanese Art 80 HART1000 Great Moments in Art 84 ARCHITECTURE, LANDSCAPE ARCHITECTURE AND URBAN DESIGN 86 Foreword by Andrea Singeorzan 88 Architecture 90 ARCT5502 Independent Design Research 98 ARCT5201 / 5202 Detailed Design Studio 114 ARCT5101 / 5102 Architecture Studio 128 ARCT5593 Furniture: From Prototype to Production 134 ARCT5520 Drawing Resilience 138 ARCT5521 Empowering Communities Through Design 142 ARCT3000 Architecture Studio 3 150 ARCT3030 Materials and Large Construction 154 ARCT3010 History and Theories of the Built Environment Contents
158 ARCT2000 / 3000 Vertical Studio Online 162 ARCT2000 Architecture Studio 2 174 ARCT2030 Materials and Small Constructions 178 ARCT2010 Modern Architecture 186 ARCT1150 Architecture Studio 1 202 ARCT1011 Early Modern Architecture 206 ARLA1040 Techniques of Visualisation 216 Landscape Architecture 218 LACH5511 Dissertation by Design Part 2 222 LACH5424 Design Studio - Complexity 234 LACH4423 Landscape and Urban Ecology 238 LACH3000 Landscape Synthesis Studio 246 LACH2000 Landscape Context Studio 254 LACH1010 History and Theory of Landscape Architecture 260 LACH1001 Special unit: Landscape Architecture Studio - Groundings 264 Urban Design 266 URBD5804 Urban Design Studio 1
Andrea AssociateQuagliolaProfessor in Architecture, UWA School of Design Co-founder, Director, MORQ
The work in the Winter Collective is gathered as a compendium of the possible that expresses our School's fundamental aim in respect to creativity: to nurture an imaginative journey. In the body of work published in the catalogue such journey emerges through the inter-disciplinary nature unique to the UWA School of Design, where Architecture, Fine Arts, Landscape Architecture, History of Art and Urban Design overlay and interact to engage with global issues through a local yet multilayered and international perspective.
8
Foreword by Andrea Quagliola
Possibly the hardest single trait to be replicated by technology, and the most sought after in young professionals, human creativity has offered pivotal solutions to significant challenges throughout the history of mankind. Beyond specific solutions however, the true value of creativity emerges as it generates an underlying sense of hope: to envision the world of the possible.
The second one is more relevant to the subject of this foreword for the 2022 Winter Collective catalogue: it has to do with the notion of creativity. More specifically, with the power of creativity and its fundamental role in dealing with the ubiquitously mentioned 'challenges'.
Most forewords to anything seem to start by acknowledging the 'current challenges' we are all facing - a sort of pre-emptive disclaimer. This one won't, for two reasons: the first one is that such challenges will be part of our foreseeable future and we should just embrace them.
In the face of daunting challenges and inexplicable (self-inflicted) atrocities, this catalogue aims to make a small contribution towards disseminating a sense of hope through creativity and the field of possibility.
9
Fine Arts & History of Art Image: UWA School of Design, Cullity Gallery, Winter Collective 2022 Exhibition opening night, 15 June 2022. Photography by Samantha Dye. 10
11
Leyla Allerton, Fine Arts Honours, 2022.
12
It is 1965, the year that my grandparents met as peers in the newly established sculpture department of Falmouth Art school in Cornwall. They have told me many enchanting and slightly unbelievable stories of their time as art students; stories of their eccentric lecturers and peers as well as their own hilarious misadventures. One lecturer in particular would take his students to the freezing cold shores of St Ives beach to cast sculptures in the sand. And, for my grandparents, a school excursion to visit museums and galleries in London meant hitchhiking for hours across the country and sleeping on the floor of a near stranger'sDecadesflat.later, on the other side of the world, I enrolled in my first Fine Arts unit at UWA. I mostly remember feeling nervous and confused as I navigated a whole new campus, trying to find the right classroom on the first day of semester. But once I was there and the lesson began, I was overcome with relief. For the first time since being at university, I felt like I was in the right place.
A spritely young man arrives on his first day of university, his mind bubbling and sketchbooks flowing with drawings and notes. Like his hero, Leonardo da Vinci, he dreams of creating beautiful sculptures and inventing brilliant machines, and he has come to art school in the hopes of making those dreams come true.
Foreword by Leyla Allerton
Personally, I have always worried that "being an artist when I grow up" was an unrealistic aspiration, and I know I'm not alone. Art can seem like a frivolous and indulgent pursuit, something often relegated to being no more than a hobby in your spare time. What I believe is particularly valuable about art school then, and probably the reason I felt so relieved to be there on my first day, is the unfaltering support and validation that it offers. It is a unique environment that celebrates creativity, idiosyncrasy and those crazy ideas. Through enthused discussions and insightful interactions with other people who take art seriously, across classrooms, studios and galleries, a network of encouragement evolves and confidence grows. As it was for my grandparents — and I hope that it will continue to be — art school is a place for doing nonsensical things in the name of art and for exploring and celebrating all of those creative impulses.
13
F ine A rts Image: UWA School of Design, Level One Gallery, Winter Collective 2022 Exhibition opening night, 15 June 2022. Photography by Samantha Dye. 14
Dye. 15
16
Image: Tara Wilson, Maleficent Wig, 2022, photographic print, 25 x 27 cm.
ARTF3000 Advanced Studio Unit
Coordinator: Sarah Douglas Teaching Staff: Sarah Douglas and Paul Boyé
TARA WILSON 'Ghosts of My Hair'
The hair on a person's head is inextricably tied to their identity, how people perceive themselves and how others perceive them as well. Within my work I explored this relationship between hair and identity and how this is impacted when people lose their hair. This exploration was influenced by my recent diagnosis with alopecia, a condition where my immune system attacks my hair follicles causing it to fall out. As this was a traumatic and abrupt change, I felt drawn to explore my loss and self-consciousness through my work in order to process my emotions and identity and explore how the loss of hair can impact other people. Key concepts of this body of work include how self-identity and confidence especially for women are connected to hair, as well as the grief of losing part of oneself. This was a personal project that endeavoured to create works that captured the balancing act of identity performance through self-defence and self-assertion and encourage people to consider their own hair and relationship towards it. Part of this work was a series of self-portraits. One was a coloured pencil self-portrait. In this one I was depicted as three versions of myself, each wearing a different one of my wigs. The decision to depict my three wigs in one portrait was important as each wig seems to reflect a slightly nuanced version of myself which is distinct from the others yet not entirely separate and can therefore exist within the same space. The large bald portrait was difficult to make as it required me to stare at an image of myself completely bald, a state in which I'm not completely comfortable with. The petal crown is a memorial that mirrors the act of the falling petals, and hair.
17
Image: Tara Wilson, Similar Self, 2022, coloured pencil on paper, 29 x 42 cm. 18
19
20
ARTF3000 Advanced Studio Unit
Humans as individuals are inherently incapable of imagining any other mode of existence, with any attempt to do so only resulting in a projection of human experiences, masking the truth. How, then, can humans claim that they can understand the vastly different organisms they exist alongside? No amount of technology can overcome this inability to understand the existence of others. However, to see other living agents as deeply complex individuals with a rich history, one that is intertwined with humans, is to step closer towards an impossible truth. Most organisms are incapable of communicating by dialogue. However, it is more feasible to understand organisms that have been transformed into the context of humans. Viral vectors, Dolly the sheep, the Earmouse, and all pets have been shaped by human interests, either to function as a tool for humans, or to force them to exist and abide by a human environment and lifestyle. By constructing theoretical dialogues with these human-constructed organisms in Results and Discussion, and participating in dialogue with pets through imitation in Weirdo and Weiro, the vast gaps in human understanding and perception of other organisms is revealed. The accompaniment of objects in the different forms of dialogue serves to immerse the viewers in the existence of that organism to facilitate communication, from sharing the fractured identity of Dolly to taking on the role of the deeply similar Earmouse. The act of imparting voice to an organism, and engaging in the lives of those organisms, is far from empirical, but the empirical alone is insufficient to understanding others. By virtue, dialogue can only occur between two equal parties. The organisms are in a position to reject and refute humans, the ultimate demonstration of non-other agency.
21
AGATHA OKON
'Results and Discussion & Weirdo and Weiro'
Image: Agatha Okon, Results and Discussion & Weirdo and Weiro, 2022.
Coordinator: Sarah Douglas Teaching Staff: Sarah Douglas and Paul Boyé
Image: Agatha Okon, Results and Discussion & Weirdo and Weiro, 2022. 22
23
Tech billionaires compete in a private space race.
A compass is a device used to determine which way we are facing, in relation to the north pole.
Image: James Dudding, Diagram For A Compass, 2022.
JAMES DUDDING 'Diagram For A Compass'
24
If the point of a compass was to point straight at the ground, the way a plumbline does, which way is it pointing?
The years preceding this work are years marked by multiple pandemics. Isolating, and confusing for most, fatal for some. Government controls and mandates are put in place to protect communities. Some doubt the efficacy and integrity of these policies and are marginalised by a conscientious majority eager to be vaccinated with whatever will get cafes and pubs open quickest. The elderly are hidden away and the young are imprisoned digitally.
IfDown?twoplumblines are aligned on the northern and southern poles of the earth, which one is pointing down? Neither one points down, they both point inwardly.
At some moment the truth of a simple tool; plumbline points down, is contextual and can transition from one truth to another. Neither of these truths are important, only their ability to metamorphose contextually. This is the basis of 'Compass' and takes this metamorphosis as its starting point.
Ukraine is invaded by Russia while people clamour for toilet paper.
ARTF3000 Advanced Studio Unit Coordinator: Sarah Douglas Teaching Staff: Sarah Douglas and Paul Boyé
Although we have for thousands of years built simple devices to orient ourselves within the world, none of these have much utility within a world where the landscape hasWhatchanged.isneeded for a world with a new set of rules is a device for locating ourselves regardless of change.
25
Image: James Dudding, Diagram For A Compass, 2022. 26
27
28
The'Dialogue'narrative of the artwork dwells on dual perspectives: The first encompasses my ideas, and the second is my surroundings - the Australian landscape. It is a 'Dialogue'— born from an artist's personal experience within a social milieu. Ceramic objects emulate organic forms found in nature. I have tied them with red string, symbolizing my cultural heritage, and allowed them to cascade to the floor, implying interconnection and the merging of two cultures.
ALINA KAR
Image: Alina Kar, Dialogue, 2022, ceramic and string.
ARTF2040 Earth, Water, Air & Fire: Material Explorations in Environmental Art Unit
29
Coordinator: Dr Ionat Zurr Teaching Staff: Dr Ionat Zurr, Samuel Beilby and Andrew Christie
Image: Alina Kar, Dialogue, 2022, ceramic and string. 30
31
32
Image: Lucy Hancock, Waiting for Tea, 2022, clay. ARTF2040 Earth, Water, Air & Fire: Material Explorations in Environmental Art Unit
The work was presented as a collection/constellation, the form of stars in the empty night sky, and tea was served. Echoing the Zen tea ceremony, a practice that recognises that spiritual life has equal importance to the mundane. At its roots a weaving of Zen practice and artistic appreciation. Central is its contemplation of emptiness and connection, interdependence through stylised performance. A high regard for the everyday object. Creating an environment to facilitate connection/constellations and possibilities of emptiness, form, and interdependence.
LUCY HANCOCK 'Untitled (emptiness, form, and interconnection)'
Coordinator: Dr Ionat Zurr
Teaching Staff: Dr Ionat Zurr, Samuel Beilby and Andrew Christie
This work Untitled (emptiness, form, and interconnection) is a response to the Buddhist contemplation of emptiness. Emptiness is a clumsy English translation of the Pali word nyat, a deep, vast, and boundless concept. All life, in its essence, is empty of form but full of possibilities. This teaching is at the core of the Heart Sutra, a foundation text for all Mahayana Buddhist schools. A fundamental line in the sutra is: "Form is emptiness, emptiness is form." The immeasurable possibility of aggregating matter. All life, in essence, is empty of form but full of possibilities, thoroughly relative and therefore interconnected.
I prepare a ball of clay, and pinch into it. The moving and arranging of matter into pot form, by the arrangement of matter in hand form. The pot being a primordial form that carries and holds. The cup holds and in turn is held. One for all/many.
33
Image: Lucy Hancock, Untitled (detail), 2022, clay. 34
35
36
INDIRA EDWARDS
An'Untitled'exploration into the shifting viscosity and materiality of loose, slip-like clay and wax, two materials that act similarly yet solidify in juxtaposing environmental conditions. The materials differ, but now as they rest in a solid state, they form a unity in relation to one another, becoming reminiscent of a ritual taken too far, a suffocating mess of candle wax.
Coordinator: Dr Ionat Zurr Teaching Staff: Dr Ionat Zurr, Samuel Beilby and Andrew Christie
ARTF2040 Earth, Water, Air & Fire: Material Explorations in Environmental Art Unit
Image: Indira Edwards, Shifting viscosity, 2022, clay and wax.
37
Image: Indira Edwards, A mess that coats, 2022, clay and wax. 38
39
an introspection into social and parasocial relationships. A parasocial relationship is a one-sided relationship. These relationships most commonly form between fans and celebrities or public figures. The stranger extends emotional energy, love, and even hostility toward the public figure. The public figure is typically completely unaware of the stranger's existence. These complex relationships are told in fragments throughout this short film, with the oracle as the public figure and the phone as their connecting and communicating device to the outside world of strangers. The oracle answers random phone calls throughout the film and it is implied that the strangers are responding to an advertisement for free psychic readings shown in the opening still scenes that build the space and contextualize the film.
40
Coordinator: Dr Vladimir Todorovic
Image: Esther Forest, Oracular, 2022, Animation, 2:51.
ARTF2001 Animation and Video Unit
Oracular'Oracular'is
ESTHER FOREST
41
Image: Esther Forest, Oracular, 2022, Animation, 2:51. 42
43
44
ARTF2001 Animation and Video Unit
Coordinator: Dr Vladimir Todorovic TAKONIATIS
MARAYA
'Poiesis'Weare
often displaced between inner and outer worlds. Centuries of debate and discussion have focused on understanding human minds and real worlds. Some have decided we can only focus on the world we experience, others dream about the world beyond experience, and more believe neither mind nor world are real enough to believe in. But in everyday life, in the moments that look plain, constantly balancing before everyone is the possibility to plunge into the world of the real or the world of the mind. Where falling feels like floating, and stillness feels like running, whichever is real, whichever is imagined, is for you to decide.
Image: Maraya Takoniatis, Poiesis, 2022, Animation, 2:07.
45
Image: Maraya Takoniatis, Poiesis, 2022, Animation, 2:07. 46
47
Image: Narelle Cridland, Work, Home and Therapy (detail), 2022, graphite on paper, 150 x 120 cm.
48
Teaching Staff: Andy Quilty, Jo Darvall and Harvey Mullen
NARELLE CRIDLAND 'Work, Home, and Therapy'
Surviving the unexpected death of your spouse conjures feelings of shock and disbelief as well as sadness, loneliness, disorientation, anger, regret, guilt, and depression.Thesudden, tragic, and violent death of my husband stripped me bare and scrambling to find who l am without him. I went into 'survival mode' completing the essentials to make it through each day. My home became my immunity against the outside world, a world that continued to tick while my world stood still in complete silence. Inside these walls, l could disconnect from a society that scrutinised my response to my loss, provided advice and left food at my door. Isolated, l gave myself permission not to brush my teeth or hair and to curl into the foetal position under layers of blankets. Within this darkness, therapy provided a linkage to find 'self' again and as l ventured from home to work and therapy, I noticed a small eucalyptus tree attempting to survive by growing out of a crack located between the kerb and the road of a busy intersection. I acknowledged its presence and sensed its desire to survive as well as its grief, sadness, loneliness, displacement, and helplessness. The eucalyptus tree mirrored my feelings and provided the imagery for self-healing through the creative process. This process commenced with the removal of a plant from each location, Work, Home, and Therapy. The plants were disconnected from the dirt which once they grew, washed, and hung out to dry in front of an audience who will observe them in their most vulnerable state. Work, Home, and Therapy symbolically depicts personal feelings associated with my loss.
ARTF1054 Drawing Foundations Unit Coordinator: Andy Quilty
49
Image: Narelle Cridland, Work, Home and Therapy (detail), 2022, graphite on paper, 150 x 120 cm. 50
51
52
The work contains three distinct modes of drawing; 'body drawing', experimental animation and a more traditional approach with permanent marker on paper. 'Body drawing' refers to a childhood video, circa 2009, of myself contemporary dancing. I view contemporary dance, particularly the technique of improvisation, as a form of drawing with your limbs.
ARTF1054
MAKAELA ROWE-FOX 'BUILDING INTRA-2009'
Drawing Foundations Unit
For BUILDING INTRA-2009, I am working within a framework of improvisation in a direct collaboration with my childhood self. I approached this work by examining the roots of my artistic practice. As a child, I was deeply interested in world building and contemporary dance - specifically improvisation.
In collaborating with myself, the boundaries of linear time are broken down. Both the animation logic and temporal structure of the videos reflect a distorted cyclical loop; rejecting ideas of linear time while also not quite embracing the simplicity of time-as-cyclical. Fundamentally, the three modes of drawing come together in a fractured loop to build a liminal space; an amalgamation of drawings that display a deeply personal self-portrait.
Image: Makaela Rowe-Fox, BUILDING INTRA-2009, 2022, digital video and animation, 1:30 minutes. 53
Coordinator: Andy Quilty Teaching Staff: Andy Quilty, Jo Darvall and Harvey Mullen
The two films sit side by side in conversation; flashing back and forth at one another. By placing 2009-Makaela alongside improvised contemporary world building, I find a way to go inside my own experiences.
Image: Makaela Rowe-Fox, BUILDING INTRA-2009, 2022, digital video and animation, 1:30 minutes. 54
55
EVA SPIEGL
The couches are a particularly joyful part of this work to me. They represent Poppy's artistic expression, in contrast with his practical outlook on life. He found happiness in creating gifts for his loved ones; a tradition carried on by his family.
56
Image: Eva Spiegl, Poppy (detail), 2022, charcoal, pencil and paint pen on paper, paint sample cards, found photographs and postcards. Dimensions variable. Foundations
Photographs'Poppy'
ARTF1054 Drawing
are captured memories, with the power to guide viewers through a range of emotions and associations, based on their experiences. For me, these photos invoke memories of my grandfather, Poppy. Of his home, his work, and how he cared for me throughout his life. By drawing my memories of Poppy, I'm able to connect to experiences he shared with my family from photos taken long before I was born. I feel that the person I am today is, in part, a reflection of his actions and values. Through charcoal and paper, I was able to form a dialogue between past events and present thoughts. Some stories are lost to time. The postcard, written to my grandparents, represents the parts of Poppy's life that I didn't have the opportunity to know. The languages, Hungarian and German, which I never learnt, and his memories of youth which he never shared.
Unit Coordinator: Andy Quilty Teaching Staff: Andy Quilty, Jo Darvall and Harvey Mullen
57
Image: Eva Spiegl, Poppy (detail), 2022, charcoal, pencil and paint pen on paper, paint sample cards, found photographs and postcards.
Dimensions variable. 58
variable. 59
60
Coordinator: Sarah Douglas Teaching Staff: Sarah Douglas and Annie Huang
CAMILA GAVIRIA BARRETO 'Invitación a lo Extraño' Invitación a lo Extraño which from Spanish translates to invitation to the strange, unfamiliar, foreign, is a photographic installation which is based on a space in my parents' room which is behind the door where the sunlight shines through the window warmly. To me, this is a point of tension. When I came to Australia, I came not only into a new country but also a new family, it was an overall unfamiliar environment for me, and I felt an outsider. This room especially was an awkward place, one where the door was my boarder, even with time as I've become used to my environment, the awkwardness from back then remains, so the boarder is still present. Rather than just being an uncomfortable space, when the light projects inside it feels warm, it creates a cozy mood that is contrary to the way I feel about the room. This warmth is terrifying and inviting, I'm being welcomed into a place I'm not sure I want to be at. Through this work I wanted to address these ambiguous emotions and engage the viewer to connect and "come" into the space, as well as enhance the physical qualities of the space and the way light interacts with the surfaces.
ARTF1052 Fine Arts Studio: Record, Visualise & Imagine Unit
61
Image: Camila Gaviria-Barreto. Invitación a lo Extraño. 2022. Photography and acrylic on photographs.
ARTF1052 Fine Arts Studio: Record, Visualise & Imagine Unit
Image: Dixie Bartle, Turnback (detail), 2022, acrylic paint skins on canvas.
Coordinator: Sarah Douglas Teaching Staff: Sarah Douglas and Annie Huang
DIXIE BARTLE 'Turnback' Turnback is a triptych inspired by the impending closure of a level crossing as necessitated to facilitate train turnbacks on the encroaching line. The project, conceived as a farewell to the crossing, records elements at the site which will be removed and acknowledges the emotional response of the community to the planned closure.
The works are constructed with paint skins collaged on canvas; a technique chosen to imitate an assemblage approach. Elements to be discarded, such as signs and pedestrian paving, are recreated with paint skins, fragmented, and arranged in compositions. The paint skins are created by spreading acrylic paint and gel medium on to plastic sheets, and once dry, the skins are peeled, cut to shape, and fixed to the canvas. The compositions reference the Western Australian railway vernacular in the impressions of signage, road markings, tactile pavers, and boom gates. These symbols, colours and codes are essential to our urban fabric; designed to control our behaviour, be clearly recognised and remembered. Other unique elements from the site, such as graffiti, the Community Action Group acronym, identity markings and the general dilapidation are also incorporated. In the future, when the crossing is disassembled, when the action group is silent, when the traffic will be forced to turn back, memories of these elements will be vague and nostalgic.
62
63
Image: Dixie Bartle, Turnback, 2022, triptych, 420 x 297cm, acrylic paint skins on canvas. 64
65
History of Art Image: UWA School of Design, Cullity Gallery, Winter Collective 2022 Exhibition opening night, 15 June 2022. Alana Blowfield Photography. 66
67
Old Masters: Australia's Great Bark Artists was dedicated to the display of Arnhem Land bark paintings that were produced between 1948 and 1988. From the National Museum's collection of over 2000 bark paintings, 122 were selected, each piece highlighting the key theme of identity and how this is inextricably linked to ceremony and spirituality within each clan. Through skilfully
The exhibition Old Masters: Australia's Great Bark Artists, held at the National Museum of Australia in Canberra from the 6th of December 2013 to 20th July 2014, showcased never-before exhibited Arnhem Land bark paintings. The exhibition paid particular attention to educating non-Indigenous Australians about Arnhem Land cultures in the hope of fostering knowledge and a desire to learn more about the stories and artworks of the Yolngu and Bininj peoples. This was increasingly crucial to help reframe Indigenous Australian art from ethnographic artefacts to contemporary art, a classification that has for years been advocated for due to the importance of art within contemporary Aboriginal culture and the circular nature of their stories, collapsing time so the past and present coexist. Old Masters: Australia's Great Bark Artists was an effort to engage non-Indigenous Australians in a way that would motivate them to not only deepen their appreciation of bark paintings but also challenge their preconceptions around 'old' Indigenous art and its value both in art history, but also Indigenous culture.
2 The title Old Masters deliberately provokes discussion over the parallels between this statement and the old masters of European art3, and that the exhibition was curated with the expectation of a predominantly white audience. The didactics reflected this, as they gave detailed information for understanding the artworks, while bold section titles from western art history 'emphasise the high status and aesthetic achievements' of the artists,' 4 The display built on this comparison to western art as a fair portion of the works were hung in the conventional white gallery space of contemporary exhibitions, while the rest were exhibited on walls of earthy hues that echoed the ochre palettes of the barks This allowed "for aesthetic appreciation" of the works by contextualising them within the colours of the country,5 their birthplace and subject matter. The space was laid out to mirror 'intersecting songlines, or themes that can be danced' 6 and this performative history of bark painting as body art for ceremonial purposes was referenced in the curatorial statement. The style of this exhibition aimed to actively engage people with
Alisa Duff, who was part of the curatorial team along with Gretchen Stolte, Wally Caruna and several others, outlined the desire for this exhibition to be a starting point for developing 'a visual literacy in Aboriginal culture from Arnhem Land."
68
painted designs and patterns, and stylistic conventions unique to each clan, the works traced the ideas of "expression of ancestral power, of the forces that inhabit, animate and sanctify the physical, social and ceremonial worlds of the Aboriginal peoples of Arnhem Land."1 Within the gallery, these works were categorised into regions and themes, effectively allowing non-Indigenous audiences to draw connections between the subject matter and style of related works but also see how they differed from other non-related works.
HART2203 / HART3203 Curating First Nations Art Unit Coordinator: Arvi Wattel TARA WILSON 'Combining Western Art History and Indigenous Stories in Old Masters: Australia's Great Bark Artists'
Image: Totemic Crocodile, 1965, Yirawala, Kuninjku language, about 1897–1976, 80.2 x 64 cm, Aboriginal Arts Board collection no. 2, collected at Minjilang (Croker Island). National Museum of Australia 69
Through the title, this exhibition aimed to provoke by drawing comparisons to elite Western artists and placing the bark paintings within the same category as Picasso and Michelangelo. The curators wanted to convey the importance of the artists' innovations and excellence to the public in a way that had not been done before. This was reinforced through the inclusion of works not only by prolific and well-established masters such as Narritjin Maymuru and Yirawala, both of whom excelled in the shimmering rarrk clan patterns, but also their pupils, effectively demonstrating their continued influence on bark painting history, which echos the way European art 'schools' are dedicated to great artists. This framing lends itself to non-indigenous audiences, which fits the paintings original purpose as they were painted for anthropologists in order to educate them. This was also beneficial when an international version of the exhibition toured to China in 2019/20, as it allowed Yolngu members to share their tradition of storytelling with the Chinese locals. This resulted in a stronger relationship between China and Australia, and China and the Yolngu people, opening up the possibility of discussions about further exchange of commissions and visits to share knowledge between both cultures.11 In both the national and international versions of this exhibition, the framing, which has been done for an almost exclusively non-Indigenous audience, works to the desired effect, however there needs to be a balance. For Aboriginal art to be fully and respectfully acknowledged, spaces like where Aboriginal audiences feel encouraged to visit and spend time with the works, are essential. Since the end of the 20th century, Indigenous art has been increasingly presented within a culture and art practice that is different, and by appealing to familiar ways of thinking visitors were pushed towards accepted understandings and deeper appreciation. This exhibition was significant in terms of the history of bark painting, firmly placing this medium within the realm of contemporary art while still referencing the long tradition from which it formed. This was important, as bark paintings were often viewed as ethnographic artefacts as most white Australians were slow to come to terms with the "complexity underpinning the aesthetic expression"7 of the works and their significance to contemporary Aboriginal culture. The first exhibition of note focused on contemporary bark painting was held in the 1980s and that was only because the works were painted recently.8 Even now, this reclassification as contemporary art is still not universal. The push within the Old Masters exhibition was to further emphasise the need to reclassify and properly appreciate these works through the means of education. With adequate education, audiences may be more susceptible to being open minded and understanding the interconnectedness of the past and present within Arnhem Land cultures. In a discussion filmed in 2020 reflecting on the Old Masters exhibition, Margo Neale from the Kulin nation, explained that the artworks were intentionally presented as contemporary pieces, because previously bark paintings had never truly been appreciated as contemporary art9 with contemporary concerns and concepts. The exhibition moved away from the stubborn ethnographic framework by placing the works within a contemporary gallery space.
While some of the works were up to 70 years old, and therefore outside of the timeline for what is considered contemporary art, the desire was for them to be seen as vital in conveying the "idea of enduring features of culture [residing] in traditional 70
mythologies,"10 effectively placing them within the boundaries of contemporary art for their informed approach to present day issues.
3. Wally Carauna, "Introduction," in Old Masters: Australia's Great Bark Artists, Rev. ed. (Canberra: National Museum of Australia Press, 2018), 11-13.
"Old
Endnotes
11. Ismael Marika, "Old Masters: Australia's Great Bark Artists, China Tour," ANKA Arts Backbone 17, no. 2 and 18, no. 1 (2018): 16,
8. Geissler, "Bark Painting of Arnhem Land, Australia: The Western Reception 1960-1990," 26.
6. Duff, "Dancing Lines- a performative approach to Old Masters," 28-30.
10. Geissler, "Bark Painting of Arnhem Land, Australia: The Western Reception 1960-1990," 17.
1. Wally Caruana, "The shapes of things in Central Arnhem Land bark painting," in Old Masters: Australia's Great Bark Artists, Rev. ed. (Canberra: National Museum of Australia Press, 2018), 17-19.
exhibitions.crucialcontemporaneitygalleryLegacy-Edition.pdfBackbone-Vol-17-Issue-2-Vol-18-Issue-1-Aug-2018-Cultural-https://anka.org.au/assets/Archive/Arts-Backbone/spaceshowever,keyconcernsaroundandaccessibilitycontinuetobetothereach,successandlegacyofthese
"Old
5. Scott, "Old Masters: Australia's Great Bark Artists [Book Review],"124.
4. Sarah Scott, "Old Masters: Australia's Great Bark Artists [Book Review]," Artlink 34, no. 2 (2014): 124, org/doi/10.3316/ielapa.352862393322399https://search.informit.
7. Geissler, "Bark Painting of Arnhem Land, Australia: The Western Reception 1960-1990," 8.
Old Masters: Australia's Great Bark Artists addressed these issues within the gallery making bark paintings more accessible to outside audiences through comparisons to well understood western art concepts and an intentionally curated contemporary spaces, reflecting their relevance to art history.
2. Alisa Duff, "Dancing Lines - a performative approach to Old Masters," in Old Masters: Australia's Great Bark Artists, Rev. ed. (Canberra: National Museum of Australia Press, 2018), 28-30.
Bibliography Caruana, W., A. Duff, H. Murphy, L. Taylor. Old Masters: Australia's Great Bark Artists. Rev. ed. Canberra: National Museum of Australia Press, 2018. Geissler, Marie. "Bark Painting of Arnhem Land, Australia: The Western Reception 1960-1990." World Art (Abingdon, U.K.) 11, no. 1 (2021): 1–39. https://doi.org/10.1080/21500894.201 Marika,9.1694063Ismael. Masters:Australia's Great Bark Artists, China Tour." ANKA Arts Backbone 17, no. 2 and 18, no. 1 (2018): 16. Legacy-Edition.pdfBackbone-Vol-17-Issue-2-Vol-18-Issue-1-Aug-2018-Cultural-https://anka.org.au/assets/Archive/Arts-Backbone/ Masters: Australia's Great Bark Artists," Streamed live May 28, 2020. YouTube Video, 6:53-8:07. Posted by "National Museum of Scott,channel=NationalMuseumofAustraliawww.youtube.com/watch?v=xLu8jmvzdmM&ab_Australia,"https://Sarah."OldMasters:Australia'sGreatBarkArtists [Book Review]." Artlink 34, no. 2 (2014): 124. org/doi/10.3316/ielapa.352862393322399https://search.informit. 71
9. "Old Masters: Australia's Great Bark Artists," streamed live May 28, 2020, YouTube Video, 6:53-8:07, posted by "National Museum of Australia," channel=NationalMuseumofAustraliawww.youtube.com/watch?v=xLu8jmvzdmM&ab_https://
Beginning on the ground floor by the streetlevel tea house and gift shop, only one artwork is present: Deviation by Li Shan hangs by the staircase and is lit by the natural light from the skylight and adjacent wall of windows. The piece consists of ten nude, silicone figures, half-dragonfly and half-human, cast from Shan's own body3. The hybridity of this piece contrasts the vulnerability of the human with the evolved dragonfly, commenting on the emergence of superior beings in a posthuman future,4 acting as the perfect introductory piece for this exhibition.
GRACE STARCEVICH
HART 2274 Introduction
homepage contains the information you would expect to find in a gallery catalogue (not currently available for purchase): a detailed description of the exhibition theme, a small carousel of photos of the key artworks, and a list of each artwork categorised by location. Depending on the device, visitors use their cursor or touchscreen to navigate the gallery, utilising tools such as the dollhouse view, floor plan view, floor selection, and measurement mode. Coloured circles are placed around the exhibition for visitors' use: the white represent places to "stand", the blue provide details about each piece (artist, title, medium, and a short analysis), the yellow signify the availability of an audio guide, and the purple are displayed on the elevators with a similar function to the 'floor selection' tool. These tools are beneficial for the experience, providing visitors with insight and information that would otherwise be unavailable when viewing the exhibition in person.
'An End to the Natural World: Reviewing the White Rabbit Gallery Exhibition, SUPERNATURAL'
Picture this: a lush landscape with scenic mountains behind a pristine river, the land abundant with enriching flora and fauna, a place of solace and harmony. Now imagine this scene bulldozed and replaced with mountains of concrete, polluted with chemicals, littered with waste, the skies choked with haze, and every ounce of natural beauty replaced with artifice and pixelated screens. This is the reshaped world of the twenty-first century, an endangered world of the uncanny, an unbalanced world of turmoil. This is the world depicted in the exhibition, SUPERNATURAL.CuratedbyDavid Williams, this exhibition was held at the White Rabbit Gallery in New South Wales: a free to visit, four-story gallery space housing over 3000 works by contemporary Chinese artists in bi-yearly exhibitions since its opening in 2009.1 Whilst the exhibition was physically held from the 7th of September 2018 to the 3rd of February 2019, a virtual experience is available on the gallery website, making the exhibition readily available for anyone, anyplace, anytime. The exhibition consists of forty-four artworks by thirty-three Chinese artists, all created within the last twenty years, commenting on the transformation of modern society into an unknown, dystopian territory, informed by Chinese philosophies and techniques.2 The virtual exhibition is simple to navigate. The 72
and Curatorial Studies Unit
Coordinator: Dr. Susanne Meurer
The first floor consists of four 'black box'5 spaces created with removable walls to screen four video projects. This 'cave-like' structure is in the centre of the room, meaning visitors must travel in a circle around the space, viewing the remaining fourteen works – consisting of photographic prints, ink paintings, and mixed-media hung sculptures – arranged on the grey and white surrounding to Museum
73
Image: Li Shan, Deviation, 2017, cast silicone, plastic, natural and synthetic fibres, paint, dimensions variable, each figure approximately 170x230x190cm.
74
together and multiple artworks often share the same wall. However, this overwhelming and fragmented design aids in the visual portrayal of a complex, confusing, and crowded modern society. Whilst most of the works on this level are sculptures and paintings, a room on the left of the exhibition has been converted into a cinema with tiered seating, to screen the work of Ju Anqui (not available for online viewing). The artwork on this level centres around visually depicting landscapes in fragmented forms – as a cartography map, mounds of twisted wire, shadowed light projections, and collaged expressive ink brushmarks – to reflect upon the beauty of nature lost in a modern age. Zhu Changquan's two digital prints on lightboxes, Head Without Brain 3 and Head Without Brain 5, are depictions of virtual worlds created with 3D software.9 The forest scenes are immersive and strikingly lifelike, causing the audience to question what is real and what is artifice, and if this matters at all.
A piece that is somewhat removed from the overall theme of the exhibition is Sky by Yan Maoyuan: a thirty-five-piece installation of inkjet prints that act as a memorial to Chinese artist Liu Zhongfu, whose life was lost in the disappearance of Malaysian Airlines Flight 370 in 2014.10 Whilst the exhibition is quite broad in its depictions of the theme, this piece falls flat in capturing a sense of the uncanny and supernatural that is integrated across the other works.
The final floor consists of Ocean of Cloth Wheels and Floating Islands by Yang Wei-Lin. The thousands of pieces made from cotton cloth, indigo dye, ramie thread, paperclips, and plastic discs11 that hang from the ceiling are lit by overhead spotlights, and are surrounded by brightly painted aqua walls. Coming from previous floors of the exhibition where the walls were in muted and neutral tones, this design choice is striking, and walls. Unfortunately, in this virtual experience, the four videos – Zoom by Li Ming, Wave by Liu Yujia, New Classic of Mountains and Seas Part 3 by Qiu Anxiong, and Garden of Earthly Delights by Zhou Xiaohu – are unable to be played, and instead only the analysis and a freeze-frame of the work is available. In this way, viewing the exhibition in person would be more beneficial. However, a critique from an in-person exhibition visit was that there was a heavy reliance on audience interpretation of the pieces, which required a significant amount of effort and time.6 With the virtual experience, time restrictions are nonexistent as viewers can spend as long as they'd like – several days even – revisiting the works, zooming in on each piece, noticing the details, and dissecting the meanings Oil Spill by Ai Weiwei, hung on the far wall of this floor, is a piece that requires this level of attention. The twelve black, reflective puddles marry together the traditions of Chinese porcelain production with contemporary commentaries on the value of commodity items.7
The piece comments on the insatiable demand for fossil fuels and the ugly reality that they are consuming and damaging our precious landscapes8 just as the sculpture consumes the wall. The artworks on this level are spatially hung with most being the sole piece on anywall, allowing for the work to spark individual commentaries without the influence of their surroundings. In contrast, the second floor is designed in the style of a maze; with temporary walls installed diagonally to create narrow corridors. The tops of these grey walls slant diagonally upwards, replicating a mountain-like scenery, tying together with the landscape iconography of the exhibition. This floor is somewhat difficult to navigate, the disjointed arrangement of pieces obscures any sense of chronology. There is also a crowded sense to this space, as pieces are placed close
2. "Supernatural," White Rabbit Gallery, accessed April 5, 2022, https://whiterabbitcollection.org/exhibition/supernatural/
10. "Sky," White Rabbit Collection, accessed April 9, 2022, https://explore.dangrove.org/objects/1913.
The scene is immersive, wonderful, and bizarre: a perfect conclusion to this supernatural exhibition.
WhiteWhiteGeorge,gallery-256862-2361483/com.au/news/reviews/review-supernatural-white-rabbit-https://www.artshub.Adrian.TheCurator'sHandbook.London:Thames&Hudson,2015.RabbitCollection."Deviation."AccessedApril9,2022.https://explore.dangrove.org/objects/2629RabbitCollection."HeadWithoutaBrain3,"Accessed April 9, 2022, https://explore.dangrove.org/objects/2659.
4. White Rabbit Collection, "Deviation."
Endnotes
8. White Rabbit Collection, "Oil Spill."
Landscapes, whether they be that of the physical world or the artists' imaginative creation, are heavily featured, captured by the diversity of Chinese artforms and artists. Despite several limitations, the virtual platform is an immersive journey which transcends the expectations of contemporary exhibitions. The exhibition is therefore highly recommended for the support of emerging formats for similar showcases in artistic and cultural communities around the globe. Bibliography Aucott, Belinda. "Review: Supernatural, White Rabbit Gallery." ARTS Hub. November 20, 2018.
While the theme of SUPERNATURAL is somewhat liberally applied to certain artworks in this exhibition, there remains a cohesive understanding of the intended portrayal of a world ravished by modernisation.
White Rabbit Collection. "Ocean of Cloth Wheels." Accessed April 9, 2022. https://explore.dangrove.org/objects/2510
White Rabbit Collection. "Oil Spill." Accessed April 9, 2022. https:// Whiteexplore.dangrove.org/objects/28RabbitCollection."Sky."Accessed April 9, 2022. https://
9. "Head Without a Brain 3," White Rabbit Collection, accessed April 9, 2022, https://explore.dangrove.org/objects/2659
1. "Visit," White Rabbit Gallery, accessed April 5, 2022, https:// whiterabbitcollection.org/visit/.
5. Adrian George, The Curator's Handbook (London: Thames & Hudson, 2015), 168.
3. "Deviation," White Rabbit Collection, accessed April 9, 2022, https://explore.dangrove.org/objects/2629
7. "Oil Spill," White Rabbit Collection, accessed April 9, 2022, https://explore.dangrove.org/objects/28
11. "Ocean of Cloth Wheels," White Rabbit Collection, accessed April 9, 2022, https://explore.dangrove.org/objects/2510
aids in the creation of an otherworldly, dreamlike, and idealised world within a tumultuous society.
Whiteexplore.dangrove.org/objects/1913.RabbitGallery."Supernatural."Accessed April 5, Whitehttps://whiterabbitcollection.org/exhibition/supernatural/2022.RabbitGallery."Visit."AccessedApril5,2022.https://whiterabbitcollection.org/visit/ 75
6. Belinda Aucott, "Review: Supernatural, White Rabbit Gallery," ARTS Hub, November 20, 2018, gallery-256862-2361483/com.au/news/reviews/review-supernatural-white-rabbit-https://www.artshub.
CLEMENTINE COHEN
At the foundation of the majority of Japanese aesthetics and notions of beauty is the relationship of Japanese people to nature. Utilising and amplifying aspects of the natural world such as unpredictability, rustic beauty, and how it coexists with areas of man-made civilisation (Prusinski, 2012; Wicks, 2005). While these are attitudes that have been created and moulded over centuries, a substantial influence can be seen from the combining of Japan's indigenous religion of Shintoism, with Zen Buddhism, which was imported into Japan during the late twelfth century from China (Saito, 1997). Most crucial to this proposed exhibition is the human tendency to find beauty in that which is perfect or opulent, while disregarding that which is the opposite - within Zen Buddhism this is an aspect of human nature which needs to be overcome in order to achieve enlightenment, and subsequently filtered into many areas of culture (Marra, 1995; Saito, 1997; Saito, 2006). Another aspect of Japanese culture that necessitated the inclusion of art objects depicting or made from items of the everyday is the everpresent concept of kami (神), spirits or gods from Shintoism that are thought to inhabit natural, organic, or mundane objects - allowing for objects that would otherwise be thought of only practically, to be elevated to more significant roles (Morita et al., 1978; Prusinski, 2012).
HART2043 Zen Gardens to Manga Mania: A Survey of Japanese Art Unit coordinator: Dr Emily Eastgate Brink Teaching Staff: Dr Emily Eastgate Brink and Linda Cheok
'Elegance/Brutality: A History of Japanese Art in Fifteen Objects (Exhibition Proposal)'
Circles and circular imagery reoccur numerously across Japan's culturally history, with major symbols such as the current day (2022) national flag3 and the Imperial Seal (菊紋) - a stylised chrysanthemum. One of the most influential forms of this, and a foundational influence for this proposed exhibition, is an ensō (円相), meaning 'circular form'. An ensō is a minimalist design grounded in traditional calligraphy practice, depicting a circle that can be either closed or
In an interview from the late 1960s infamous author Mishima Yukio (三島 由紀夫)1 described Japan's culture as defined by two contrasting but necessarily coexisting characteristics; elegance and brutality (Mishima, 2006(1969); Rankin, 2018). While at this time Mishima was specifically responding to discussion of the significance of samurai practices, the practice of hara-kiri (腹切り),2 and his views of post-war Japanese society - the notion he presents of duality being core to Japan can also be seen as an omnipresent theme in the country's art history. The idea of elegance easily and obviously adapts itself into any art context given the close associations it holds with beauty. Brutality on the other hand must be considered in this context more so as irrationality, spontaneity, or flaws, rather than purely violence. This notion of ostensibly competing aspects in Japanese art existing simultaneously can be seen repeatedly throughout the country's history, with art objects often displaying simultaneous themes such as harmony and spontaneity, a refined austerity alongside the subtlety of the everyday, or the symbiosis of the natural and man- made worlds. Through this proposed exhibition, the duality - and sometimes contradictory nature - is encapsulated in art objects from across Japan's history, connected here through these concepts and a circular motif.
76
77
Yoshihara Jiro (吉原 治良), , 1963–1965. Oil on paper (45.4 x 37.1 cm). http://www.artnet. com/artists/jiro-yoshihara/untitled-a-HUZ3FLukJEKQX8bwyJF8Xg2
Untitled
Bibliography F. G. C. (1907). Exhibition of Tsuba in the Japanese Cabinet. Museum of Fine Arts Bulletin, 5(26), 17–18. http://www.jstor. Kawashima,org/stable/4423334T.(2019).Takuro Kuwata. Apartmento, (23), 164-177. Retrieved 20 May 2022, Marra,fbb5d9839c02415b60921610e737d3fbb885e50f.pdfhttps://cdn.sanity.io/files/cpu8yypf/production/fromM.(1995).JapaneseAesthetics:TheConstruction of Meaning. Philosophy East and West, 45(3), 367–386. https:// Mishima,doi.org/10.2307/1399394Y.(2006).YukioMishima Speaking In English (1969) [Video]. Retrieved 20 May 2022, from https://youtu.be/ Morita,DPAZQ6mhRcU.H.,Tanizaki,J., Harper, T., & Seidensticker, E. (1978). In Praise of Shadows. The Journal Of The Association Of Teachers Of Japanese, 13(1), 95. https://doi. Prusinski,org/10.2307/489251L.(2012).Wabi-Sabi, Mono no Aware, and Ma: Tracing Traditional Japanese Aesthetics Through Japanese History. Studies on Asia, Series IV, 2(1), 25-49. Retrieved from Rankin,aware-ma-tracing-traditional/docview/1095107832/se-2www.proquest.com/scholarlyjournals/wabi-sabi-mono-no-https://.A.(2018).TheTotalityofCulture.In Mishima, Aesthetic Terrorist: An Intellectual Portrait (pp. 120–143). University of Hawai'i Press. https://doi.org/10.2307/j.ctv105b9jr.10. Riot, E., Chamaret, C., & Rigaud, E. (2013). Murakami on the bag: Louis Vuitton's decommoditization strategy. International 78
3. Officially: Nisshki (日章旗), more commonly with Japan known as Hinomaru (日の丸).
2. Form of ritual suicide by disembowelment practiced by the samurai class, also referred to as seppuku (切腹).
Endnotes
4. An aesthetic and perspective driven by an acceptance and appreciation of imperfection and impermanence.
5. Notably, the kanji 和 also mean Japan. open, made in one or two graceful, fluid strokes (Seo, 2009). Ensō can carry numerous and various meanings depending on their creator, design, and intended use. The drawing of ensō can act as a spiritual practice designed to allow the shape to be created in a single, expressive moment wherein the mind should be calm or empty while the body is permitted to simply create (Seo, 2009). Leaving an ensō open or completing the circle can dramatically impact the meaning, an open ensō calls up ideas of wabi-sabi (侘寂),4 highlight imperfection and rustic irregularity as a space for beauty to be located - while a closed circle is considered a demonstration of 'classic' perfection and the universe as a whole (Marra, 1995; Seo, 2009). The internal white or negative space of the ensō also illustrates an inherent duality of the symbol, with the centre being viewed as representative of both emptiness or containing all that is needed, as well as interpretations describing both independence and dependence between an individual and the universe - communicating concepts of mu (void/emptiness, 無) and wa (harmony, 和).5 A selection of the art objects proposed of this exhibition shall be highlighted here to elucidate how the theme of duality through circular motifs is to beYoshiharaexplored.was the founder and leader of the influential Gutai Bijutsu Kyōkai (Gutai Art Association, 具体美術協会), a group and movement dedicated to artistic experimentation with 'concrete' everyday materials and a push for originality above all else (Tiampo, 2007). Yoshihara explored circular imagery numerous times throughout his body of work, with this particular work being one of the clearest experimentations upon the traditional ensō. The effect of the splashed ink and aggressive brushstrokes reflect both the calligraphic foundation of ensō as well as tradition splashedink paintings, also imbuing the piece with visceral rhythm of movement and spontaneity. Yoshihara's work stands as an exemplary show of Gutai's desires to allow materials to create with limited intervention by the artist - following a notion that the spirit of the materials must be to be witnessed through the work.
1. This essay with utilise native formats of names.
Journal of Retail & Distribution Management, 41(11), 919939. Retrieved from Saito,docview/1442860612/se-2journals/murakami-on-bag-louis-vuittons-decommoditization/https://www.proquest.com/scholarly-.Y.(1997).TheJapaneseAestheticsofImperfectionandInsufficiency. The Journal Of Aesthetics And Art Criticism, 55(4), 377. https://doi.org/10.2307/430925. Saito, Y. (2007). Everyday Aesthetic Qualities and Transience. Everyday Aesthetics, 149-204. acprof:oso/9780199278350.003.0005https://doi.org/10.1093/ Seo, A. (2009). Enso (1st ed.). Weatherhill. Smith, R. (2005). From a Mushroom Cloud, a Burst of Art Reflecting Japan's Psyche (Published 2005). Nytimes. com. Retrieved 20 May 2022, from Stent,of-art-reflecting-japans-psyche.html?smid=url-sharecom/2005/04/08/arts/design/from-a-mushroom-cloud-a-burst-https://www.nytimes.D.(2021)."Blue-SlippedStone-Burst"–SeeingDestructivePlasticityinTakuroKuwata. The Journal Of Modern Craft, 14(1), 43-56. https://doi.org/10.1080/17496772.2021.1901439
Tiampo, M. (2007). , 21(6), Wicks, R. (2005). 39(3),
The Idealization of Contingency in Traditional Japanese Aesthetics. The Journal Of Aesthetic Education,
88-101. https://doi.org/10.1353/jae.2005.0033 79
Create what has never been done before!: Historicising Gutai Discourses of Originality. Third Text
689–706. https://doi.org/10.1080/09528820701761335
HART1000 Great Moments in Art Unit
Christine Vial-Kayser suggests Zeng's allusion to Da Vinci's The Last Supper translates the conflict between Communist presence and emerging Capitalism in China through a Western representation of crisis.3 Zeng's work has been criticised as being merely a "mimetic transposition" of its Renaissance counterpart, juxtaposing "nonsensical" expressionism and vivid colours with the fundamental aspects of the Eucharist.4 Such resonances are most evident in the painting's symmetrical balance and vanishing point behind the central figure, accompanied by 12 characters corresponding to Christ's apostles. Despite this criticism, Zeng's work transcends "nonsensical" expressionism, proved in his comparison of underlying Christian values to contemporary conflict.
A Political Re-Imagining of The Last Supper: Critical Retrospection in Zeng Fanzhi's Pastiche of Leonardo Da Vinci's Renaissance Painting Chinese artist Zeng Fanzhi's pastiche of Leonardo Da Vinci's The Last Supper (1495-1498) in his 2001 oil painting of the same name offers an ironic retrospective on the shifting cultural tides in 1990's China. The Western resonance to Leonardo underpins Zeng's Cynical Realist approach, examining a zeitgeist of inner crisis and mass burden following the loss of Chinese cultural identity. The compositional resonance to Da Vinci's work facilitates a satirical reading of a Maoist banquet, interpreted through the integration of Chinese Communist Party (C.C.P) iconography and an Expressionistic construction of agitated movement.
Coordinator: Dr. Susanne Meurer
JES BROMLEY
Da Vinci's work depicts the Passover meal shared between Christ and his disciples on the eve of his arrest, dramatically emphasising the revelation of betrayal. The artist re-purposes the contemporary Greco-Roman tradition of the banquet as a locus for modes of power into an invitation of spiritual reverence. By doing this, Da Vinci challenges the spiritual tensions of an aristocratic Renaissance society enriched by conquest and trade.5 Zeng relates this meaning through a Chinese cultural lens. The bright red scarves adorning the figures
Teaching Staff: Dr Susanne Meurer, Linda Cheok and Michelle Rankine
1949, the beginning of a totalitarian dictatorship and condemnation of tradition apotheosised with the Cultural Revolution launched in 1966.1 However, the death of Mao in 1976 signified the end of this epoch, and what followed was a novel period of Chinese political identity characterised by the capitalistic economic reforms promoted by Mao's predecessor Deng Xiaoping.2 Zeng adopts Expressionistic conventions in The Last Supper to evoke a deep emotional resonance in the viewer, his vivid colour palette and often exaggerated proportion of the masks intensely reflecting contemporary anxieties over the emergence of Westernism.
The artist's subversion of the traditional Eucharist setting of The Last Supper reveals a unique introspective on institutionalised oppression - the locus for the melancholic existential condition of a newly Westernised Chinese population. Zeng conveys this mass despair through his iconic "mask" motif and a reversal of Da Vinci's idea of sacrifice.
Zeng's The Last Supper may be interpreted as an ironic representation of a Maoist banquet. The painting's intense drama, echoing its Renaissance counterpart, is supplemented by Communist symbolism from the Cultural Revolution, such as bright red scarves, as a means of revealing internal conflict in the C.C.P. The rise of Communism in China began with Mao Zedong's seize of power in 80
are an efficacious symbol of Chinese Communism, often worn by the "Red Guards" - enlisted and instrumentalised young students mandated to spread communist ideals.6 The third character from the central figure's left wears a yellow tie, which the artist intended as "[representing] money and Western Capitalism… after the mid-1980s."7 It can be inferred that this figure corresponds to the Judas from Da Vinci's painting, implicating the betrayal of Communism in place of Western Capitalist values. The irony in this representation lays in the demonisation of Westernism in the time of Mao, and thus ridicules "the former gods… [showing they] have lost their former sanctity and solemnity."8 Albeit the figure's expressions are covered by a mask in Zeng's painting, his exaggerated style is closely aligned with Expressionism, highlighting their bombastic, overly proportionate and gestural hands to capture the same level of heightened emotionality in Da Vinci's The Last Supper. The depiction of an agitated group gathered around a straight leader succinctly encapsulates the disputes between opposing "Red Guard" factions, each wanting to be more zealous than the other. Zeng's The Last Supper exposes the contemporary battles formed within the closed doors of the C.C.P. Zeng subverts Da Vinci's interpretation of the Eucharist, presenting a conflated classroom setting embedded with Communist imagery, emphasising the prominence of oppression during the Cultural Revolution. The artists' oeuvre exudes an air of Western Expressionism, being dynamic, jarring
Image: Zeng Fanzhi, The Last Supper, 2021, oil on canvas. 81
of Westernism from a cultural void left by the Chinese Revolution. In a reversal of Da Vinci's idea of sacrifice, Zeng paints not an impartment of divine grace but an atmosphere of mourning and loneliness in the face of constitutional power.
Kharchenkova claims that the sphere of optimism, idealism and engagement that came from "a passion for the west" in the 1980s to mid-'90s waned after the Tiananmen Square Massacre.14 Instead, the movements of Political Pop and Cynical Realism emerged, reflecting a "collective psychological state of loss and apathy."
15 Zeng's esteemed Mask series, which began in 1994,16 reflects the alienation and despair of his Chinese contemporaries following a loss of tradition and cultural identity. Standardisation being a method of control utilised by the C.C.P, Zeng utilises mask iconography to symbolise the emergence of a new Chinese face - hiding thoughts, opinions and inner emotions. The motif works to de-personalise the figures in his paintings, reflecting communist ideals of conformity and the contemporary tendency to eschew social exclusion by melting into the crowd.17 The harsh white faces –a traditional colour of mourning in Chinese culture18 – are juxtaposed against the watermelons' bright red, a replacement for the traditional Christian version of bread and wine. Da Vinci intended for the Passover meal to symbolise life and light; however, Zeng's watermelons – the most widespread and affordable meal of lower-class China19 –symbolises a sense of struggle in a time supposedly characterised by economic growth. In Da Vinci's painting, Christ extends his right hand toward the cup of wine and the left to bread, aligning himself as the source of life. Contrastingly, Zeng's central figure extends his open palms to the watermelon, metaphorising Communist leaders as the source of despair. The Last Supper reappropriates Da Vinci's idea of sacrifice; in China, the main sacrifice was that of individuality and social prosperity. and violent; however, much of his work is rooted in introspection.9 As a child, Zeng desired to be like his red scarf-wearing classmates – "Red Guards" enticed by the communist regime and its tendency for conformity. Young students were encouraged to criticise themselves in "red diaries," a form of propaganda to be read by teachers and parents.10 The artist translates this experience into The Last Supper. The figures are dressed in white school uniforms juxtaposed against bright red scarves; a strong Communist image supplemented by a repetition of fierce calligraphic brushstrokes in the background alluding to the propaganda manifestos common to classroom blackboards.11 There are interpretive contradictions in the literature regarding the setting of Zeng's The Last Supper; Sitnikova suggests that the image takes place in a hall for public meetings.12 This reading is perhaps derived from the watercolour sketches in Zeng's body of work, showing that the action was initially intended to take place in the C.C.P meeting room. This interpretation by Sitnikova supplements Vial-Kayser's reading of the scene as an allegory for a Maoist banquet; however, the pertinent imagery of the "Red Guards" cannot be denied as having relevance to Communist propaganda in the classroom. We then must interpret this conflation as deliberate, intrinsically linking the emotional manipulation of people with the oppression enforced by the C.C.P. In Da Vinci's The Last Supper, the largest central window of the setting corresponds with the vanishing point – Vial-Kayser theorises this as an implicit reference to God, located high above the guests and central in the Holy Trinity.13 Zeng draws on this more explicitly in his work, painting not the fundamental essence of a benevolent power, but an omnipresent force of oppression in the C.C.P. Zeng Fanzhi's Cynical Realism in The Last Supper is underpinned by his mask motif, exploring mass anxieties towards the emergence 82
14. Svetlana Kharchenkova and Olav Velthuis, An Evaluative Biography Of Cynical Realism And Political Pop, ebook (repr., OUP UNCORRECTED PROOF, 2014), moments%20of%20valuation.pdfdds.nl/kharchenkova_velthuis_evaluative%20biography_oup_http://www.velthuis.,114. Fortin, "Between 'Chou' and 'Mei,'" 4. 16. 2022, lot.48.htmlecatalogue/2013/40th-anniversary-evening-sale-hk0488/https://www.sothebys.com/en/auctions/ Vial-Kayser, "The Banquet," 2. Sitnikova, "The National And The International," 953. Sitnikova, 953 Zeng Fanzhi: The Information From Publications, ebook (Shanghai: Shanghai Art Gallery), accessed 11 April pdfviewhttps://www.shanghartgallery.com/galleryimage/image/12155/2022, 83
3. Christine Vial-Kayser, "The Banquet As A Global Figure Of Power In The Work Of Zeng Fanzhi", Art&Media (Korea) 14, no. 2 (2015), 2. Vial-Kayser, "The Banquet," 6.
11. Liedtke Mimi, "Contemporary Artists From Emerging Art Markets In Blue-Chip Galleries: A Look At Artists From China And India And The Development Of The Market For Their Work" (Master's Degree, repr., Sotheby's Institute of Art, 2015), 8.
12. Aleksandra Sitnikova, "The National And The International In Three Works Of Contemporary Chinese Artists", Journal Of Siberian National University 13, no. 6 (2020), doi:10.17516/1997-1370-0618, 953.
1. Caroline Fortin, "Between 'Chou' And 'Mei'", Journal Of Interdisciplinary Research In Texts And Media, no. 31 (2022), https://post-scriptum.org/, 3.
4.
6. Fortin, "Between 'Chou' and 'Mei,'" 4. 7. 2022, lot.48.htmlecatalogue/2013/40th-anniversary-evening-sale-hk0488/https://www.sothebys.com/en/auctions/
2. Fortin, "Between 'Chou' and 'Mei,'" 3.
10. Vial-Kayser, "The Banquet," 4. Zeng Fanzhi's oeuvre is an integral contribution to the flourishing of Chinese art, offering a critical introspection into the conflicting tides of his nation's history. His influence is apotheosised in The Last Supper, utilising Da Vinci's compositional and intrinsic reverence as a basis for his brooding on internal affairs during the Cultural Revolution, its devastation of Chinese culture, and the mass anxieties of his contemporaries. Zeng integrates communist iconography and agitated movement within compositional echoes to Da Vinci's work to ironically expose the "betrayal" of Communism by Western values. He subverts the traditional Eucharist setting to expose institutional oppression as the true palpable and omnipresent power. His "cold-blooded and cutting expressionist technique" 20 provokes a scepticism toward the possibility of human freedom and dignity, lampooning the homogeneity of Chinese society and its oppressional institutions.
18.
8. Chenyi Wu, "A Systematic Literature Review Of Pop Activism In Chinese Visual Culture", Proceedings Of The 2021 International Conference On Social Development And Media Communication, 2022, doi:10.2991, 220. 9. 2022, lot.48.htmlecatalogue/2013/40th-anniversary-evening-sale-hk0488/https://www.sothebys.com/en/auctions/
19.
5. Vial-Kayser, 6.
20.
17.
13. Vial-Kayser, "The Banquet," 6.
Endnotes
15.
&LandscapeArchitecture,ArchitectureUrbanDesign Image: UWA School of Design, Cullity Gallery, Winter Collective 2022 Exhibition opening night, 15 June 2022. Alana Blowfield Photography. 84
85
I learnt that if you're curious, passionate, and willing enough, then you're already halfway to achieving your goals. I learnt that there are no truly bad ideas, no right or wrong answers, and that mistakes are an important part of success. I learnt that I could build lifelong friendships and bond with people who I shared hard times with. Finding balance between work and life is key to not burning yourself out, keeping yourself focused on the right goals rather than just ticking boxes, and results will follow. The support from my tutors helped build resilience and a sense of pride and confidence in my work. I learnt that stepping out of my comfort zone is an integral part of growth and that celebrating the little wins and staying connected was one of the things that kept me going. Ultimately learning that the relationships and memories we build will stay with us for a long time so that hopefully when we look back at our time as a university student, we remember the pivotal moments and people that helped shape our future selves.
I still have a lot to learn about myself and my place in the industry because learning and growth doesn't end after university. We are constantly changing, evolving, and growing who we are, what we know, practice, and preach, but ultimately, I believe that being at UWA has helped me in establishing the ground roots and foundations of what I hope to be a long and successful career of ground-breaking contributions to the industry. I'm certainly not at the end of a journey, but merely a chapter and am excited to see what is next to come.
Andrea Singeorzan, Master of Architecture, 2022. 86
The university's flexible arrangement of units helped me to discover where my passions lied in the field and in relation to the world in real time. They facilitated the freedom to push boundaries, uncover hidden interests, and encourage new ways of thinking.
Foreword by Andrea Singeorzan
Marking the end of my journey as an architecture student at UWA, I am forced to reflect on the past seven years of experiences that have led me to this point. My architectural journey began in 2015 with an early acceptance letter and an eagerness to learn. I didn't know much about architecture other than it involved maths and design, but with a passion and drive for all things creative and artistic, I embraced the unknown with full force. I scraped through my first three years with a credit pass uncertain about what I wanted to do. I, by chance, got my foot in the door with a firm 3 months after graduating and then returned for my Master's part time at UWA a year and a half later.
My university journey was not without some failures, mishaps, and contemplations like many others. But with the support of the faculty, my teachers, and peers, I was also able to work harder and smarter, gaining traction and experience in the industry with multiple firms and professionals. I gave myself and my work adequate time and energy with a flexible working arrangement, pouring my heart and soul into every bit of work I submitted rather than cramming it all in just to get it done. I began reaching some pretty amazing milestones in my last few years as a student. I worked at the University's HUB for two semesters, I got to teach and present my work to numerous groups of students and industry professionals. I went to Albany, Paris, became a finalist for a competition, won an award and graduated with a high distinction.
Image: Flower Ferry Terminal, Albany project awarded the Post-graduate Award for highest mark. Albany Summer Studio 2022 with Craig McCormack and Mark Jecks, The University of Western Australia.
87
Architecture Image: UWA School of Design, Cullity Gallery, Winter Collective 2022 Exhibition opening night, 15 June 2022. Alana Blowfield Photography. 88
89
90
Coordinator: Dr Kate Hislop
Independent Design Research Unit
BRADLEY MILLIS 'Abundant Obsolescence'
This project explored existing knowledge and practices around the recovery and reuse of construction waste, existing building knowledge and capacity, cultural preferences around housing, recent material innovations, and alternative finance models to suggest a path of least resistance to a circular economy of housing. This strategy was tested with design experiments to see what opportunities may be unlocked for the design and construction of suburban housing, and what impact this may have on a suburb's urban fabric.These experiments demonstrated that by designing suburban housing for a circular economy, affordability, diversity, flexibility, individual freedom, sensitivity to the climate and natural environment, sensitivity to our social and cultural environment and lifecycle energy use, embodied CO2 may be dramatically improved. As the world's most isolated capital city, a move towards a circular, self-sufficient, and sustainable building economy should be considered a matter of urgency. This project hopes to demonstrate that it's possible. 91
Image: R40 suburban development study comparing the current and the potential business as usual practice.
This project aimed to understand the ways in which our current suburban housing system contributes to several concurrent crises around housing in Perth: material scarcity, increasing levels homelessness, growing threats from climate change and natural disaster, for example. Our built environment is not keeping up with changes to society and the natural environment and to address this we have to build a lot, with very little. Can the principles of a circular economy assist in charting a way out of these crises?
Supervisor: Jennie Officer
ARCT5502
Image: (Left) Inner-city stockpiled construction and demolition waste; (Centre) Recycled rubble building elements cabinet; (Right) Example sectional perspective.
92
perspective. 93
ARCT5502 Independent Design Research Unit
The research and design solution propose an adaptive re-use model of densification that improves the density and liveability of background infill suburbs, with broader benefits for the site, suburb, city and global systems. There are three existing dwellings on the selected site in Innaloo, within a ten-minute walk of Stirling train station. By asking 'What if?', the existing is reframed, positioning a site of background infill (the low-density subdivision of individual suburban blocks) as an opportunity to revitalise the suburbs, improving liveability and resilience in the face of global climate change. The existing dwellings are retained, with alterations made to achieve passive design principles and a more rational internal layout, for flexibility and long-lifeloose-fit. Nearly 40% of the site is reclaimed from car parking and movement, repurposed as a place for people, landscape and biodiversity. A small, new commercial tenancy is proposed, engaging with the footpath and generating activity at street level. Four new dwellings are added on a new first floor, doubling the density, nearly achieving R80 in a double-storey development. The increase in activity and density, proximity to public transport and enhancement of the streetscape all support a transition towards car independence in the suburbs. Through asking, 'What if?', the proposal develops in a counterfactual scenario, the change in perspective needed to overhaul background infill and the suburbs. Retaining the existing dwellings interrupts the repeating, linear process of extracting, building, occupying, and demolishing. Instead, there is a transition to retention, re-use and addition.
94
CAITLIN YOUNG 'Suburban Renewal: Adaptive re-use of existing dwellings to mitigate and adapt to global climate change.'
Image: Proposal axonometric.
Coordinator: Dr Kate Hislop
Supervisor: Lara Camilla Pinho
95
Image: (Top Left) Long section; (Bottom Left) Ground floor plan; (Top Right) Short section; (Bottom Right) Level one floor plan.
96
97
98
Coordinator: Andrea Quagliola Studio
Coordinator: Peter Frederick Cole 'A Residence in the Country'
During the wet season, Balingup's pine forests are ripe with mushrooms, attracting a community of enthusiasts to the locale every year. Of particular interest, and controversy, are magic mushrooms. This illegal subculture instigates a tension between the town's local inhabitants and visiting mycophiles. Situated on the outskirts of a pine plantation, the site finds itself in an opportunistic position.
At once, fungi are a marker of death and beginning of new life. While all living things oscillate between growth and decay, the built environment only moves in one direction – towards deterioration. Existing in constant tension is the house, the archetypal shelter, which strives to resist the forces of weather and time. It upholds a delineation between out and in; change and stability. Comparatively, and like the everchanging natural landscape present on site, the proposed house yields to cycles and decay. Parts of the built form will patina and renew at individual, cyclical time scales: throughout a day, a year, the span of a lifetime and beyond. Stone, mud, steel, pinewood and mushrooms constitute this dynamic orchestra of decay and revival. Contemporaneously, residents age and pass on custodianship of the estate. They share the responsibility of caretaking the house and surrounds. Though bound to occur, discolouration, erosion, leaks and general decay is welcome. Where maintenance is performed, it is treated with a sense of reverence and ritual.
Detailed Design Studio Unit
ARCT5201
Image: House floor plan and axonometric section. 99
SARAH WONG 'Reincarnation and Mushrooms'
The larger site is to be transformed into a microcosm of the forest, centred around the study of native fungi species. In residence are a couple of horticulturalists who manage the complex, with the help of their children. Provision of a farm and laboratory facilitates cultivation and experimentation to be conducted year-round. Where their research leads them, and where it may fall on the spectrum of lawfulness, is entirely at their own discretion.
Image: (Left) Windcatcher tower and kitchen section; (Right) Mushroom farm floor plan and sections. 100
101
1. Roof @ 5 Degree Pitch Lysaght Custom Orb Corrugated Steel Sheeting Waterproof Membrane 9mm 60mmEcoboardx160mm Timber Rafters 102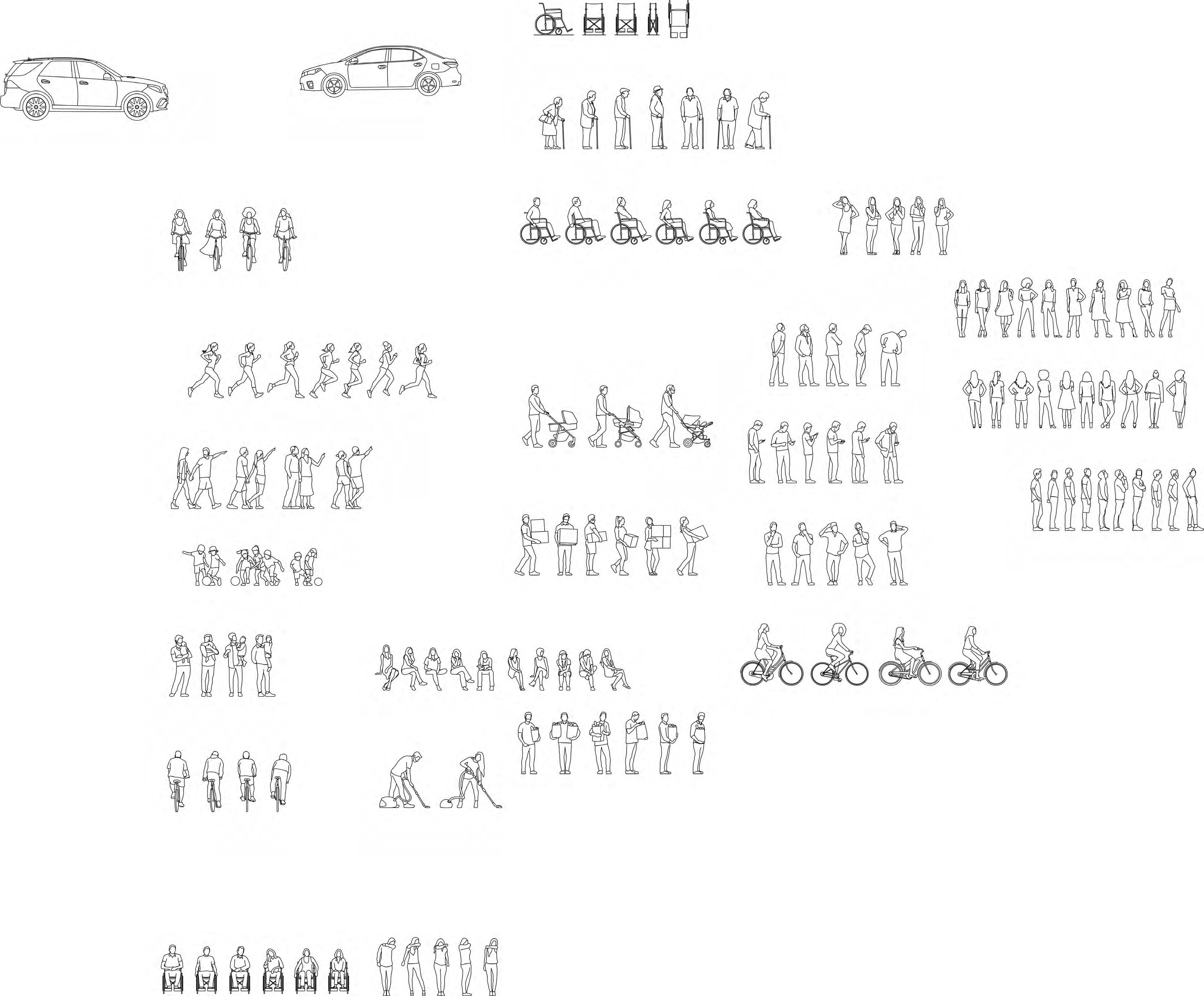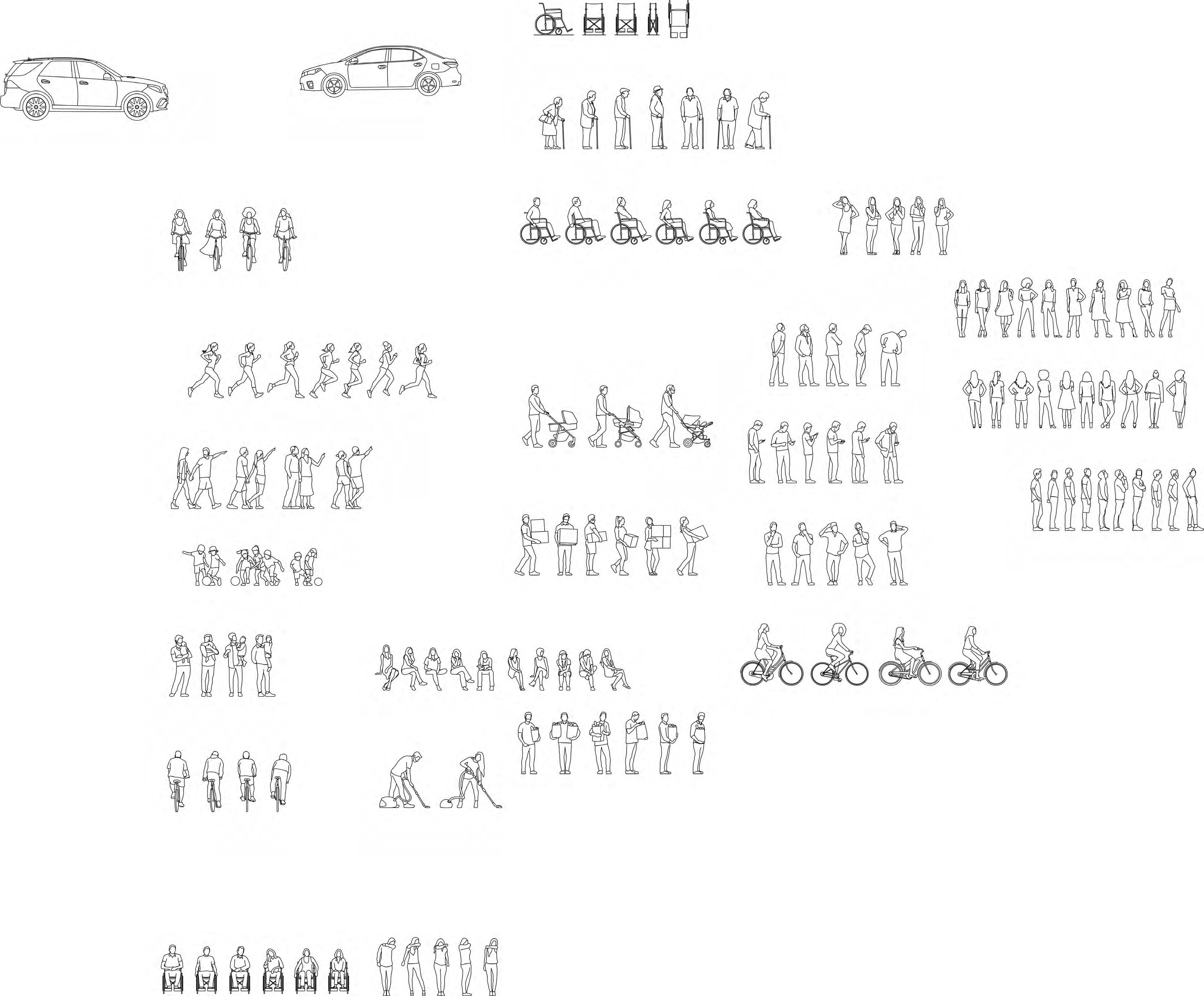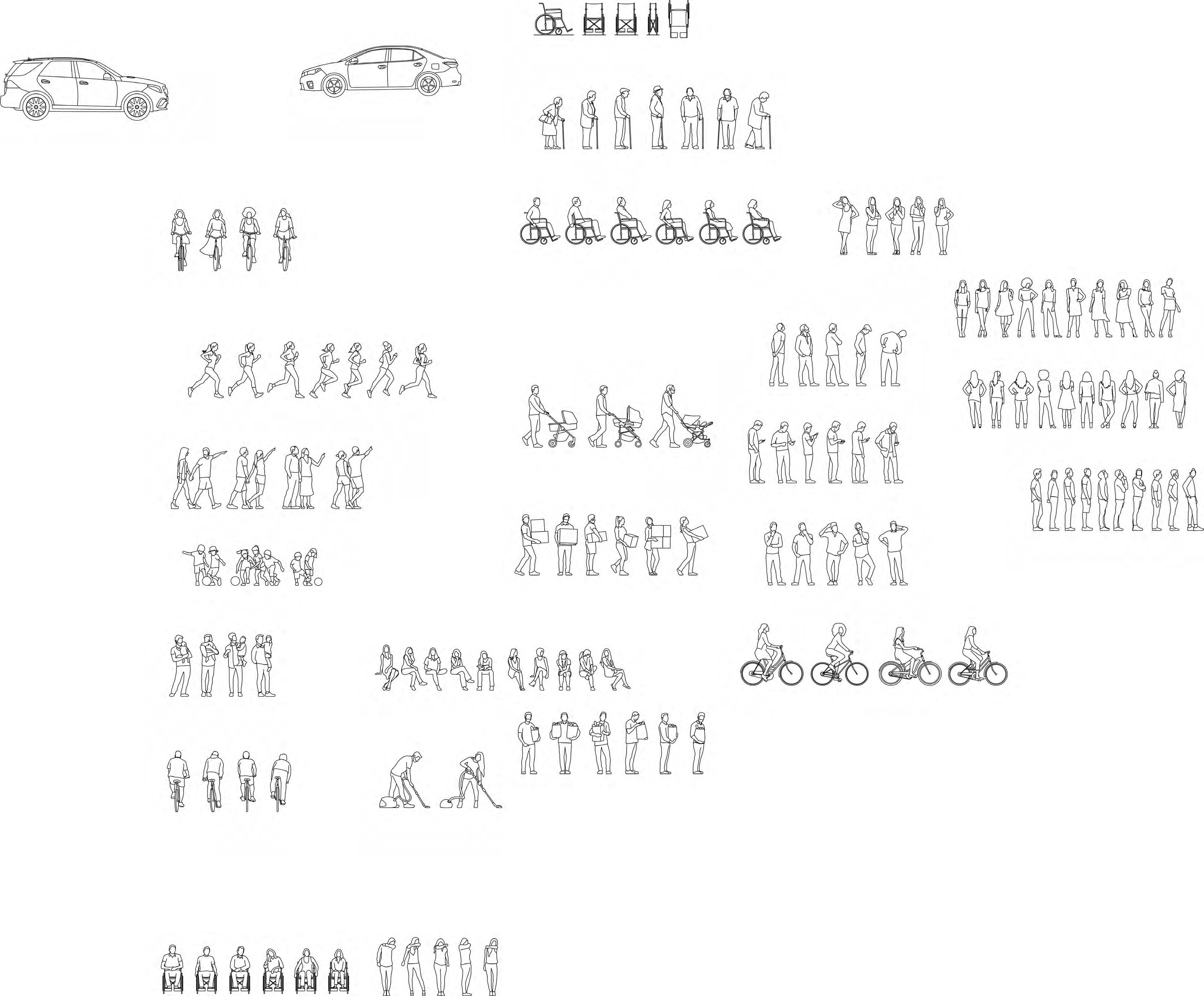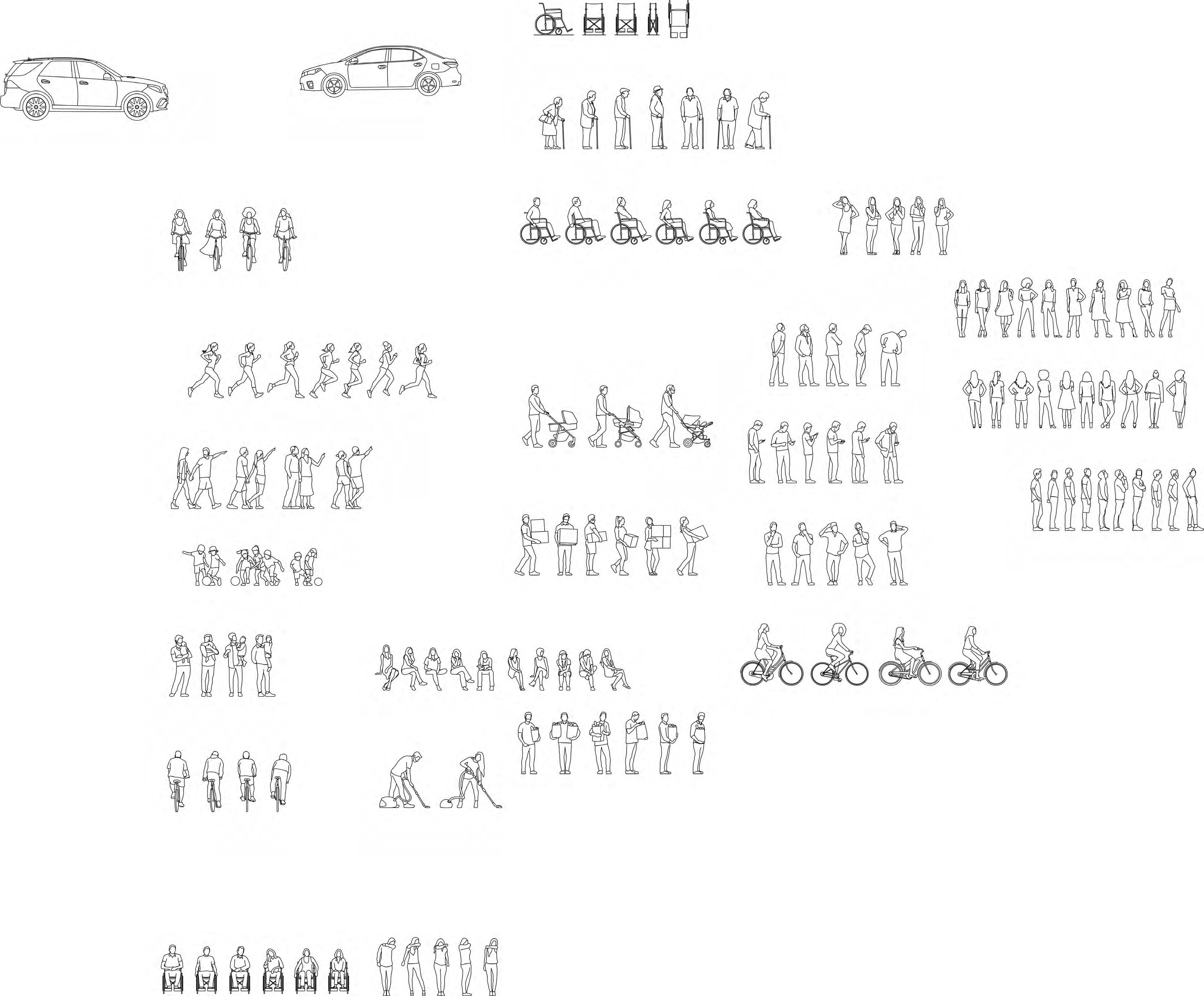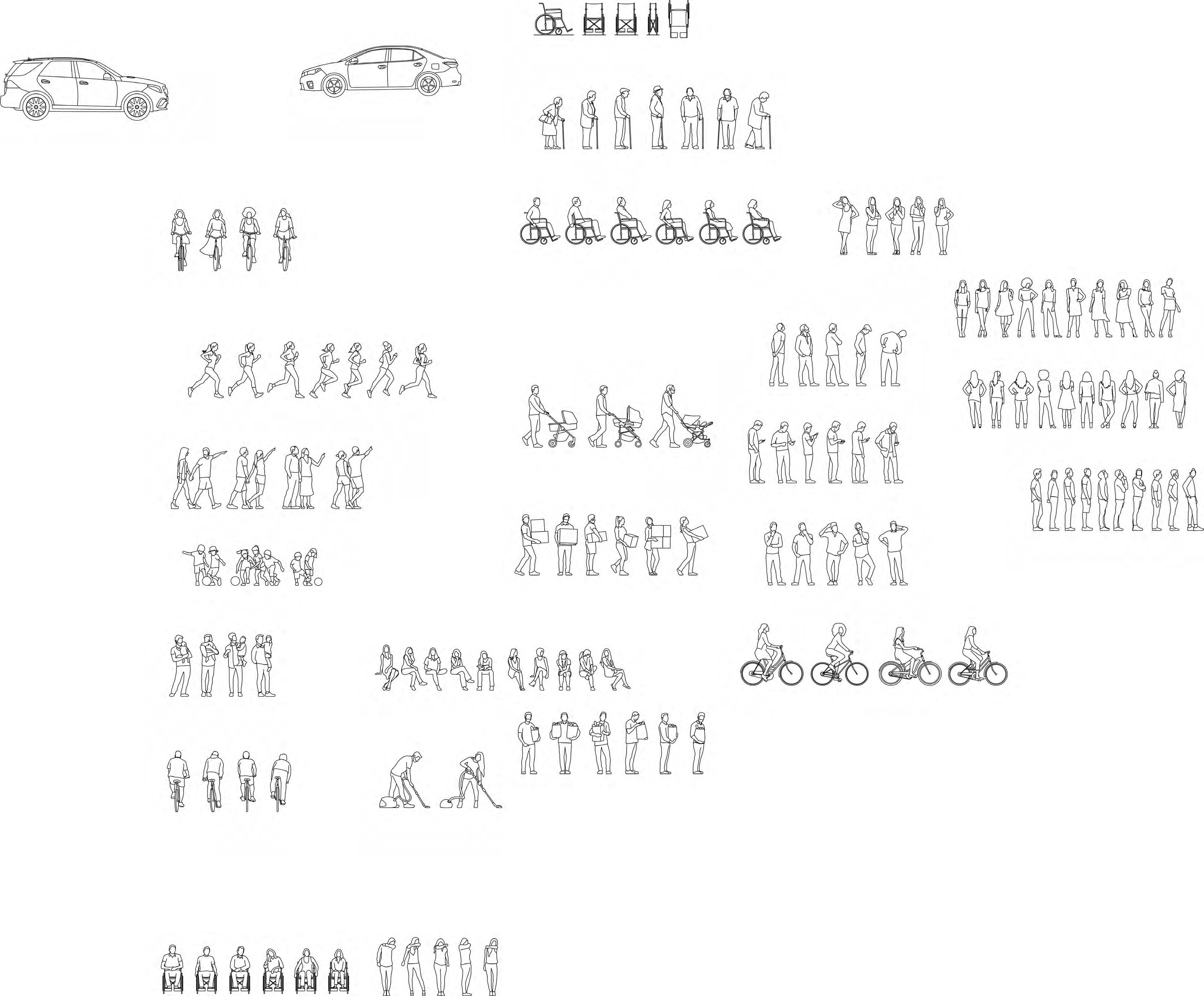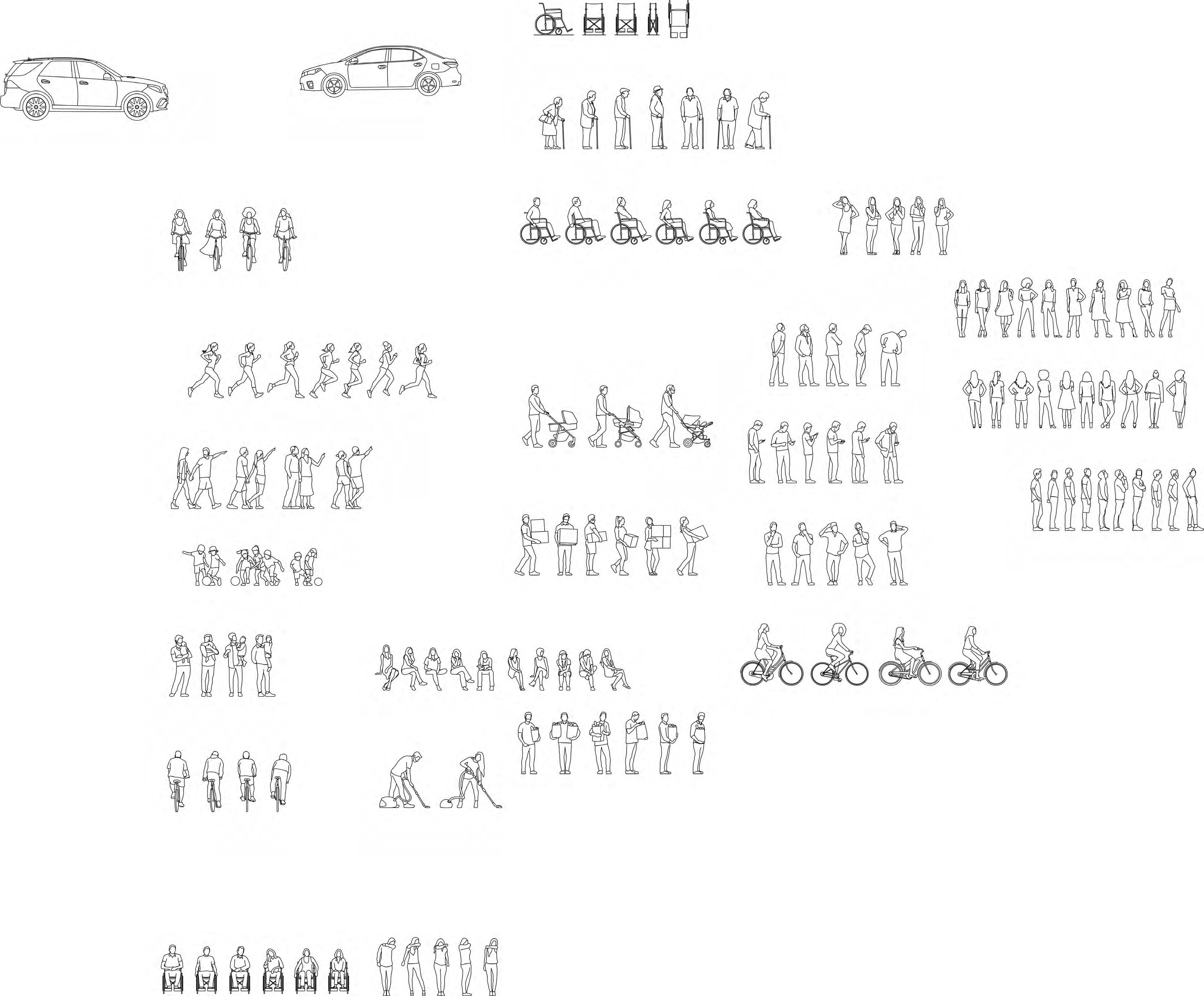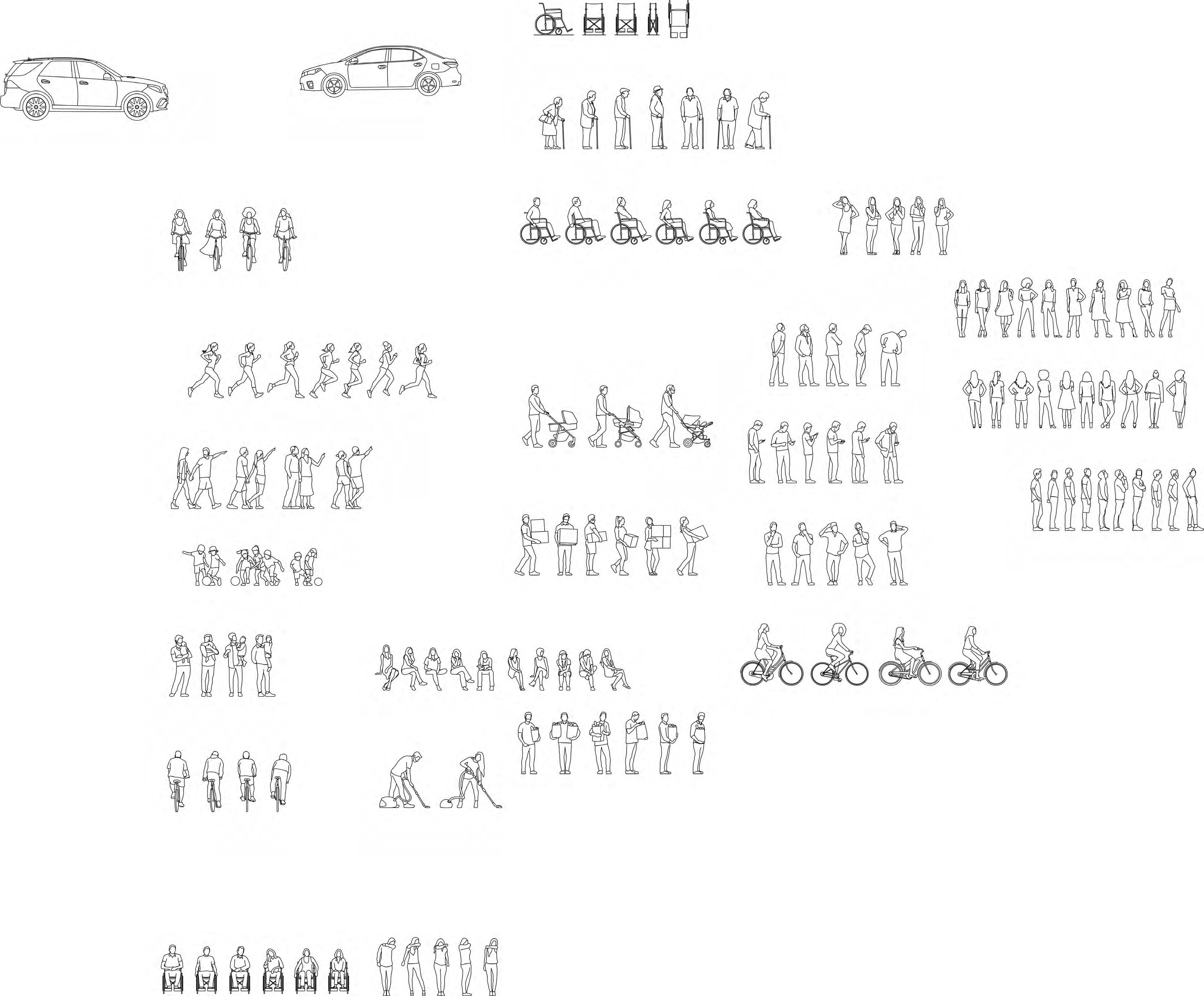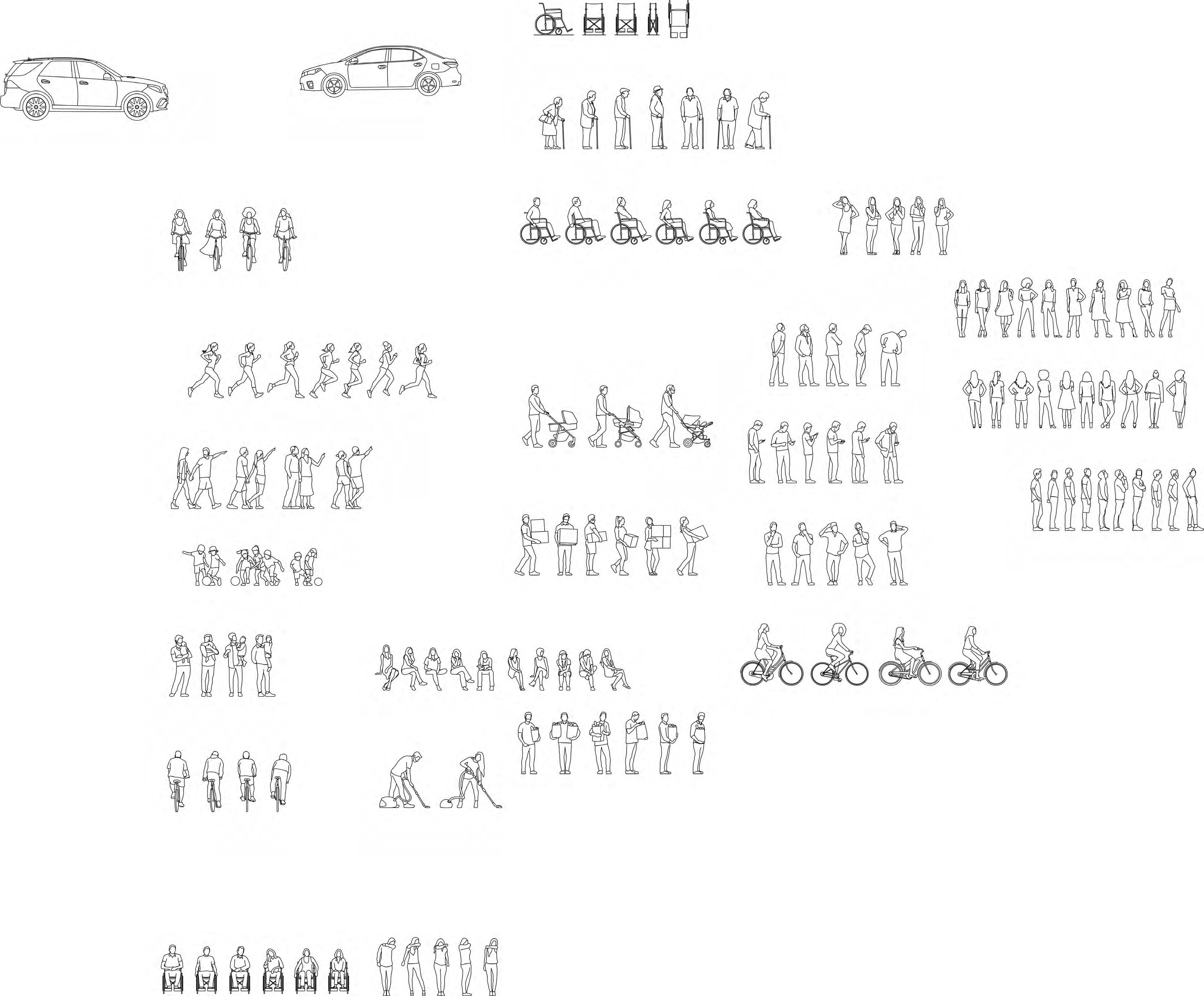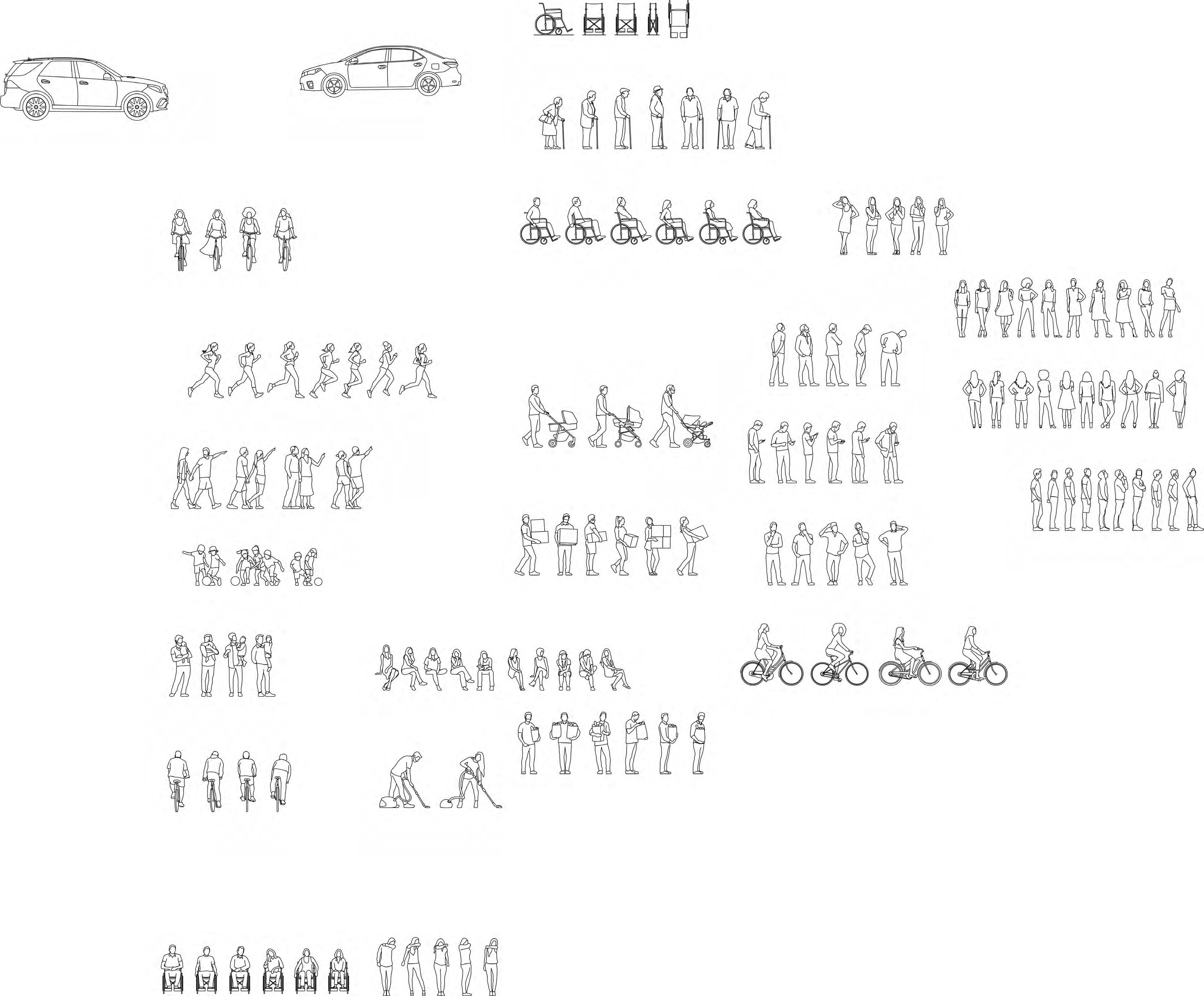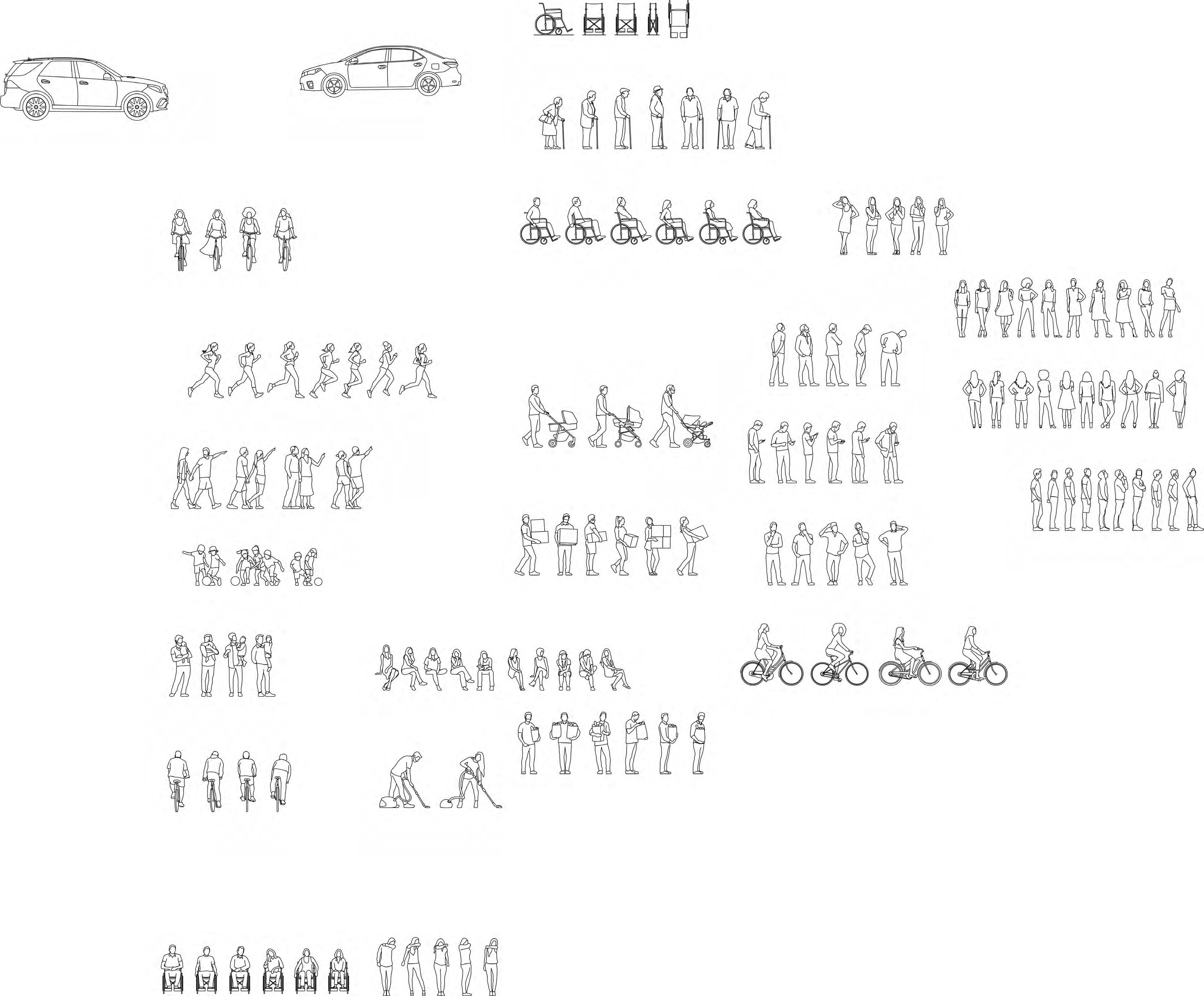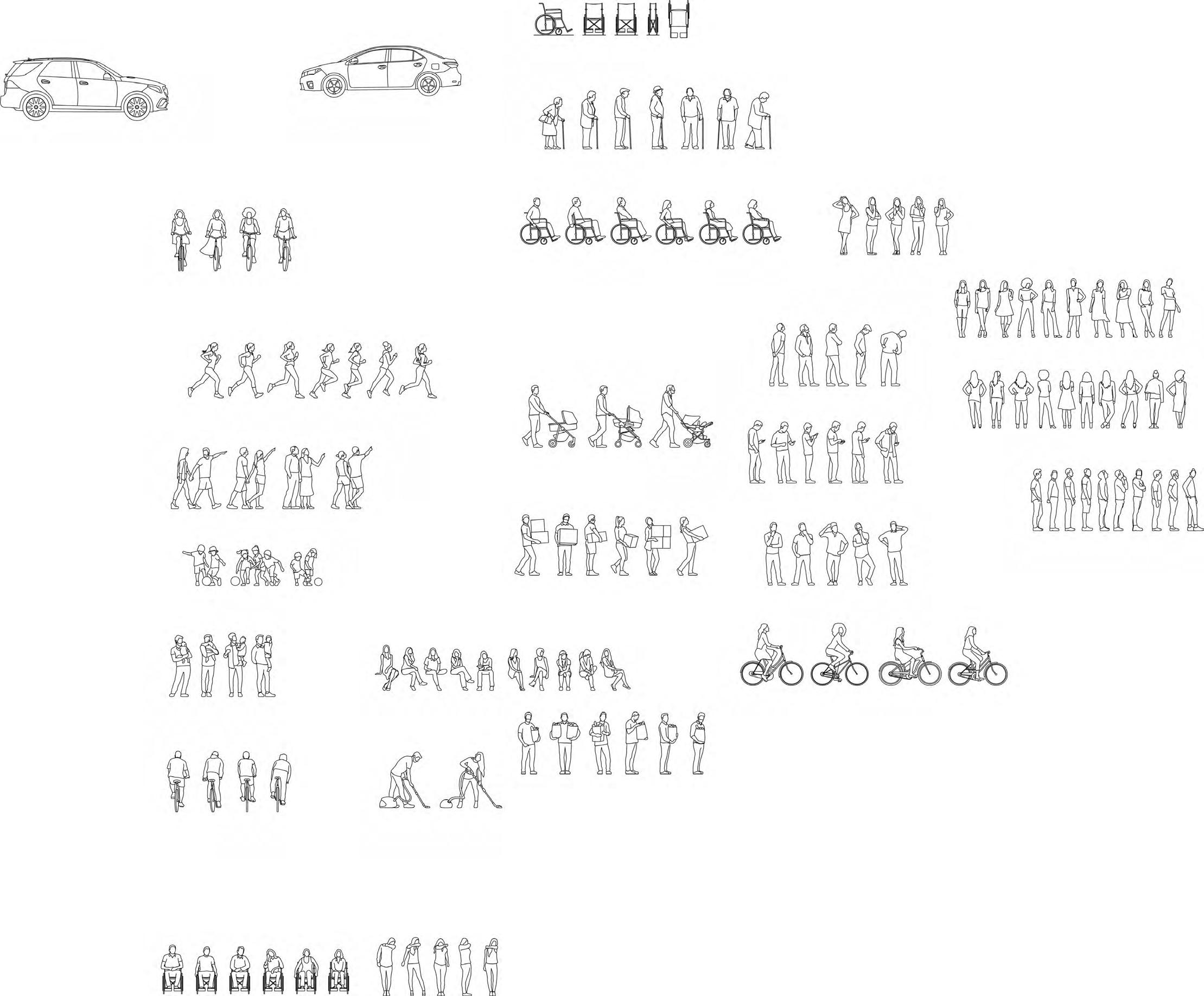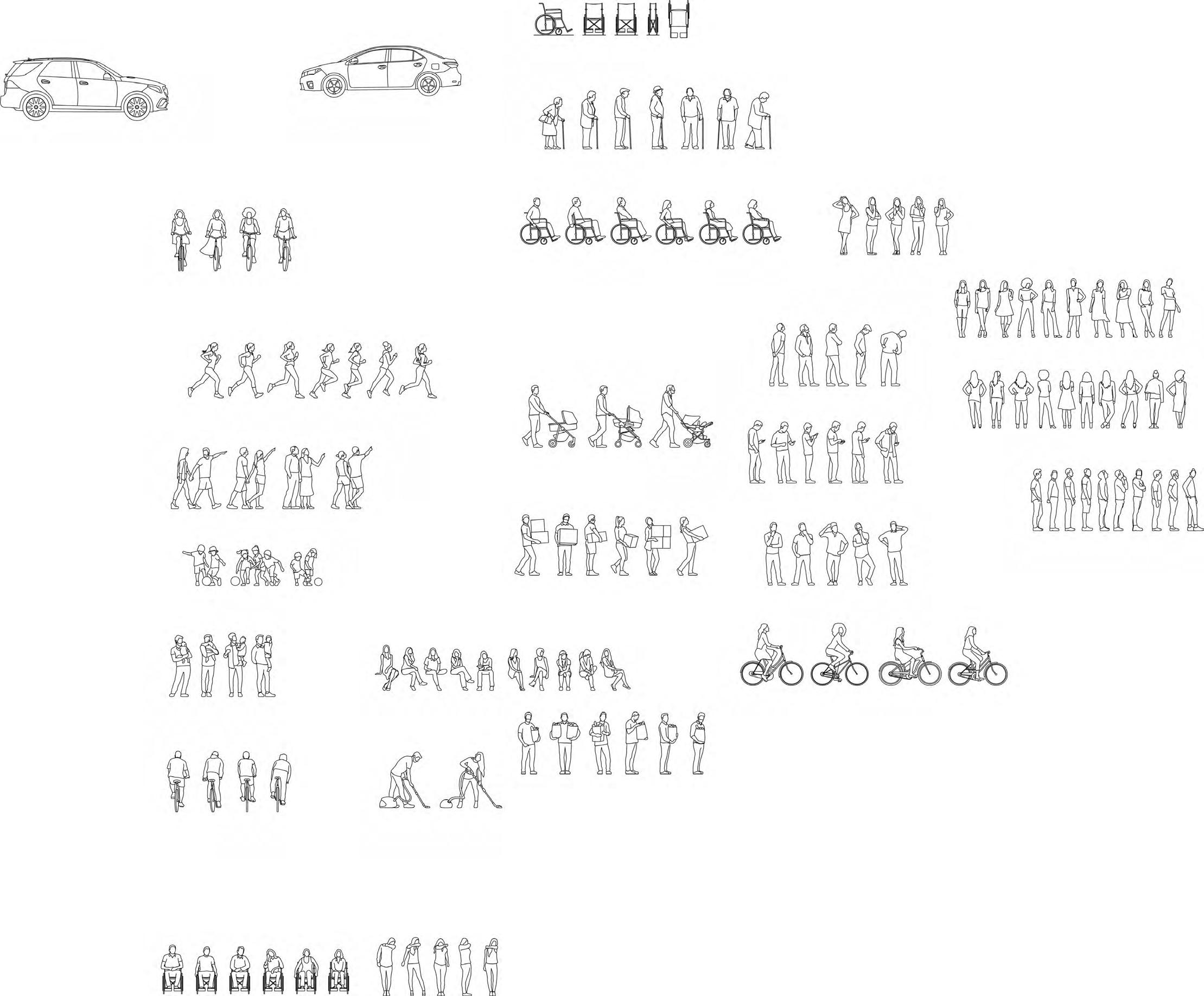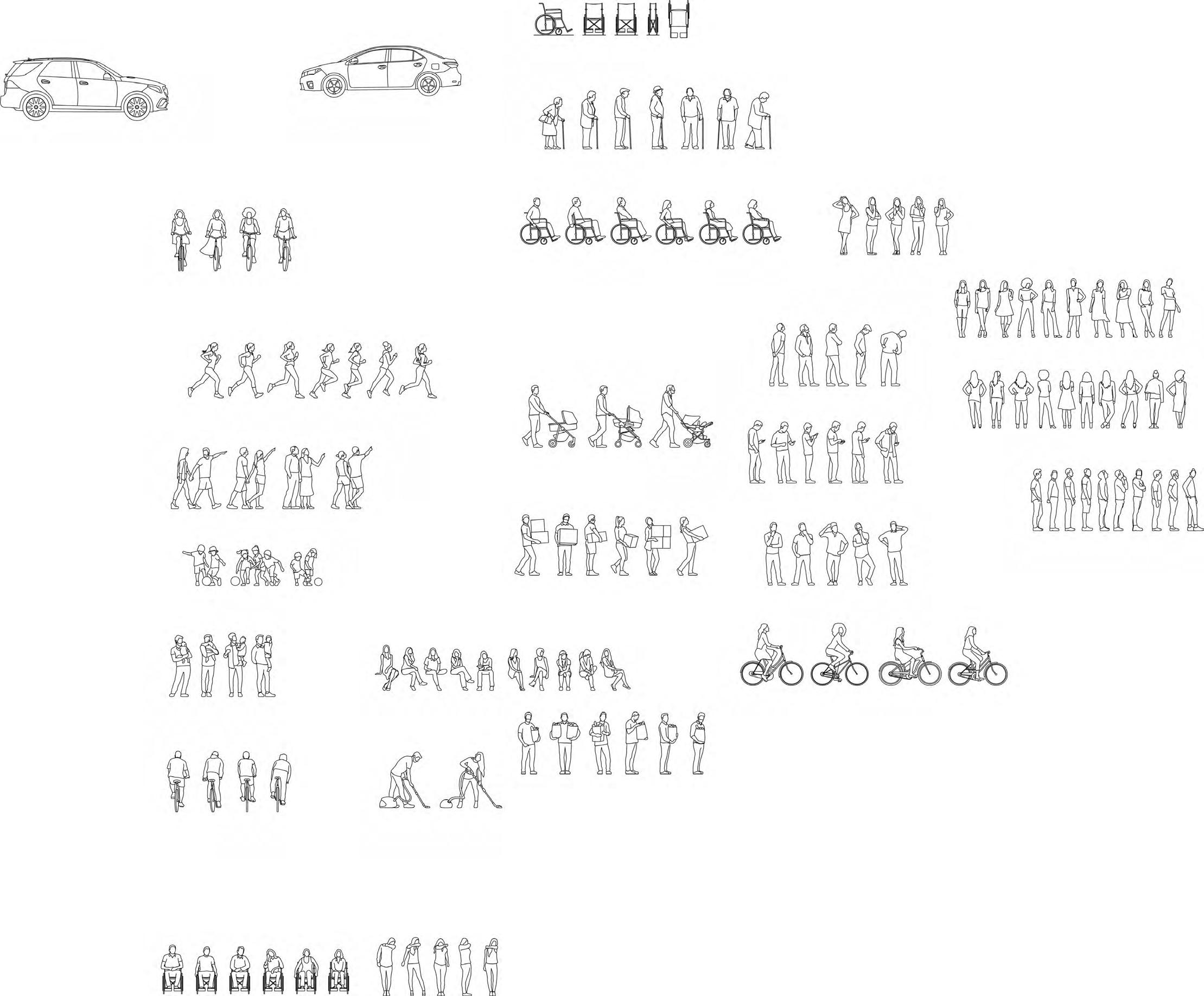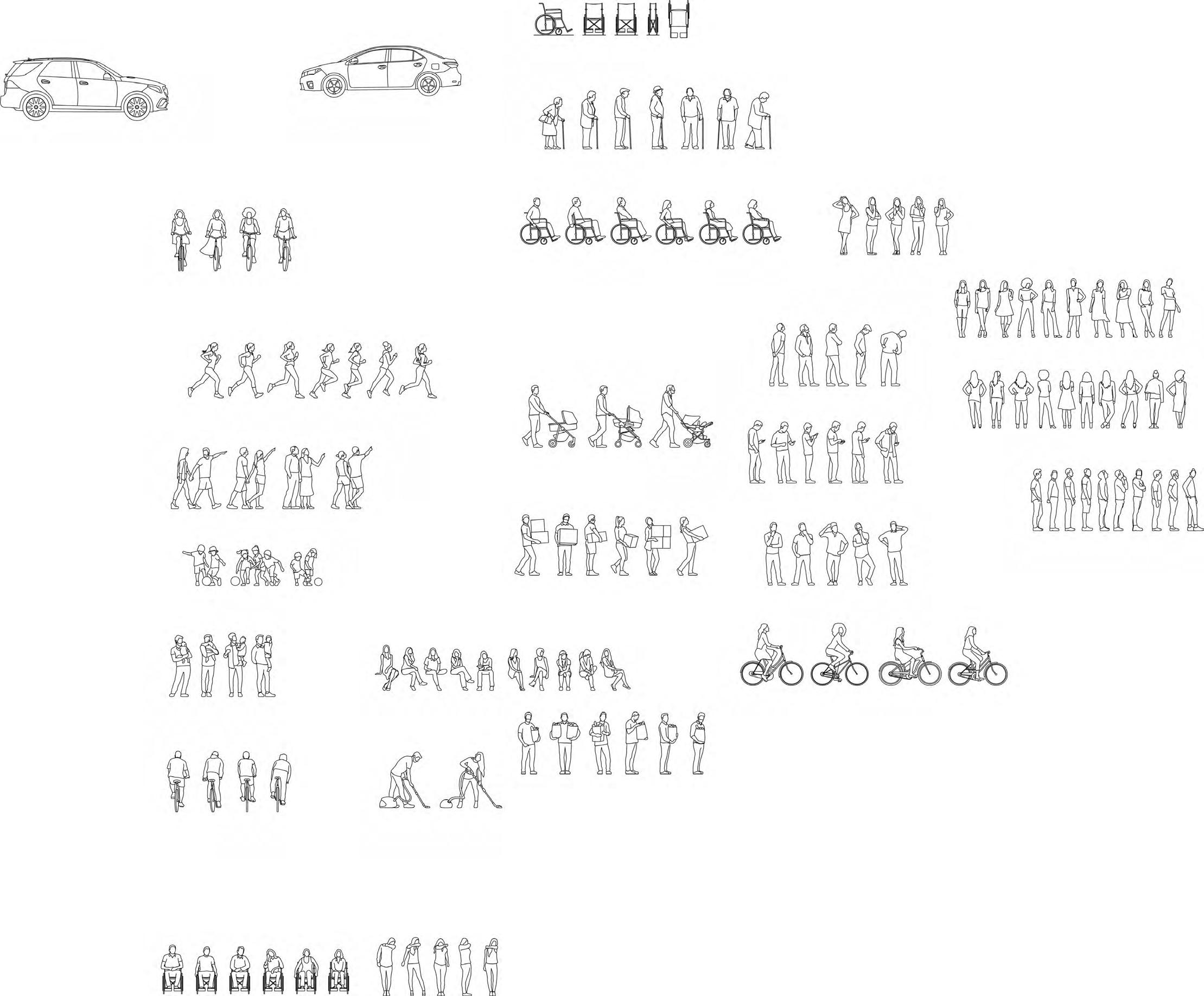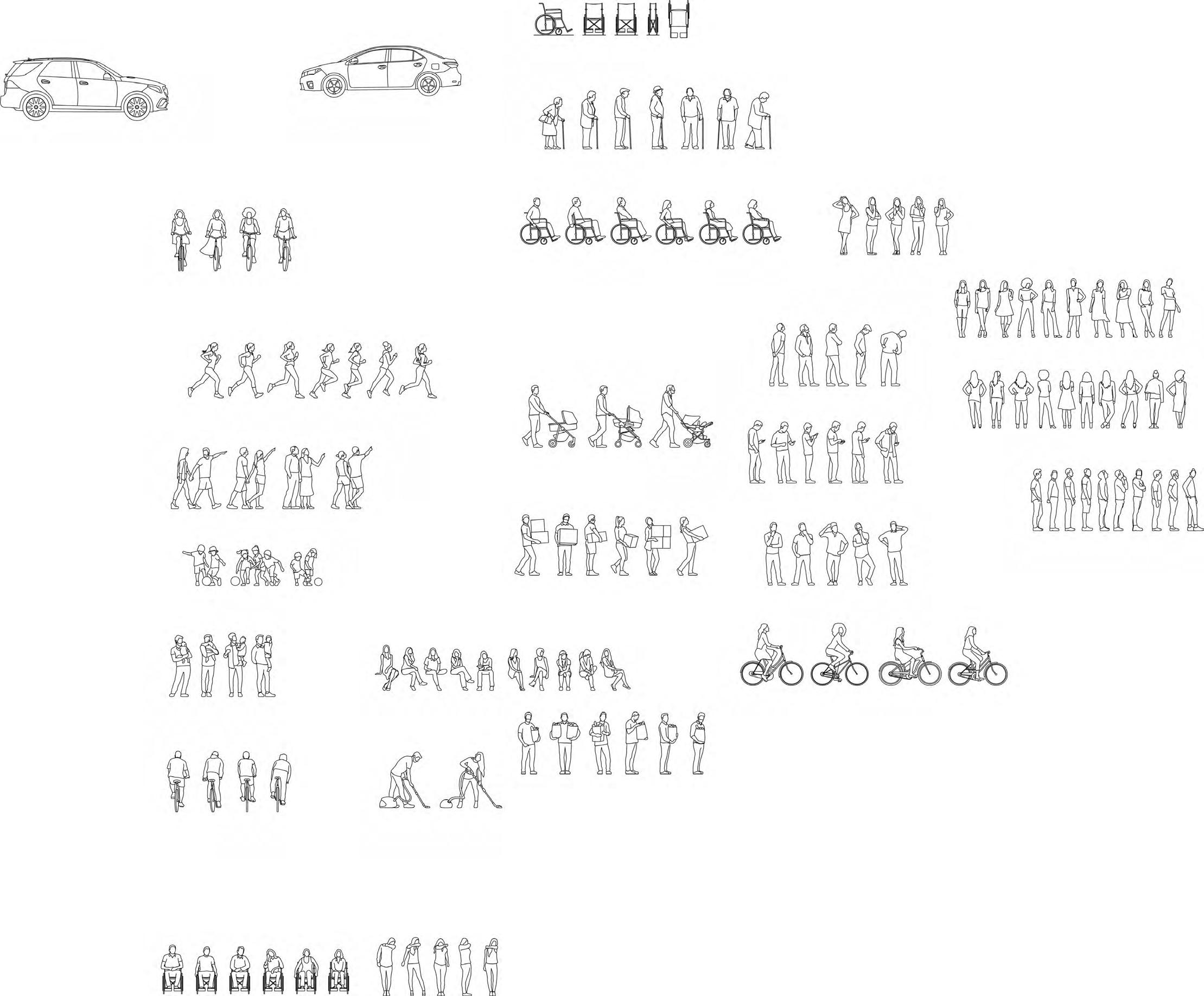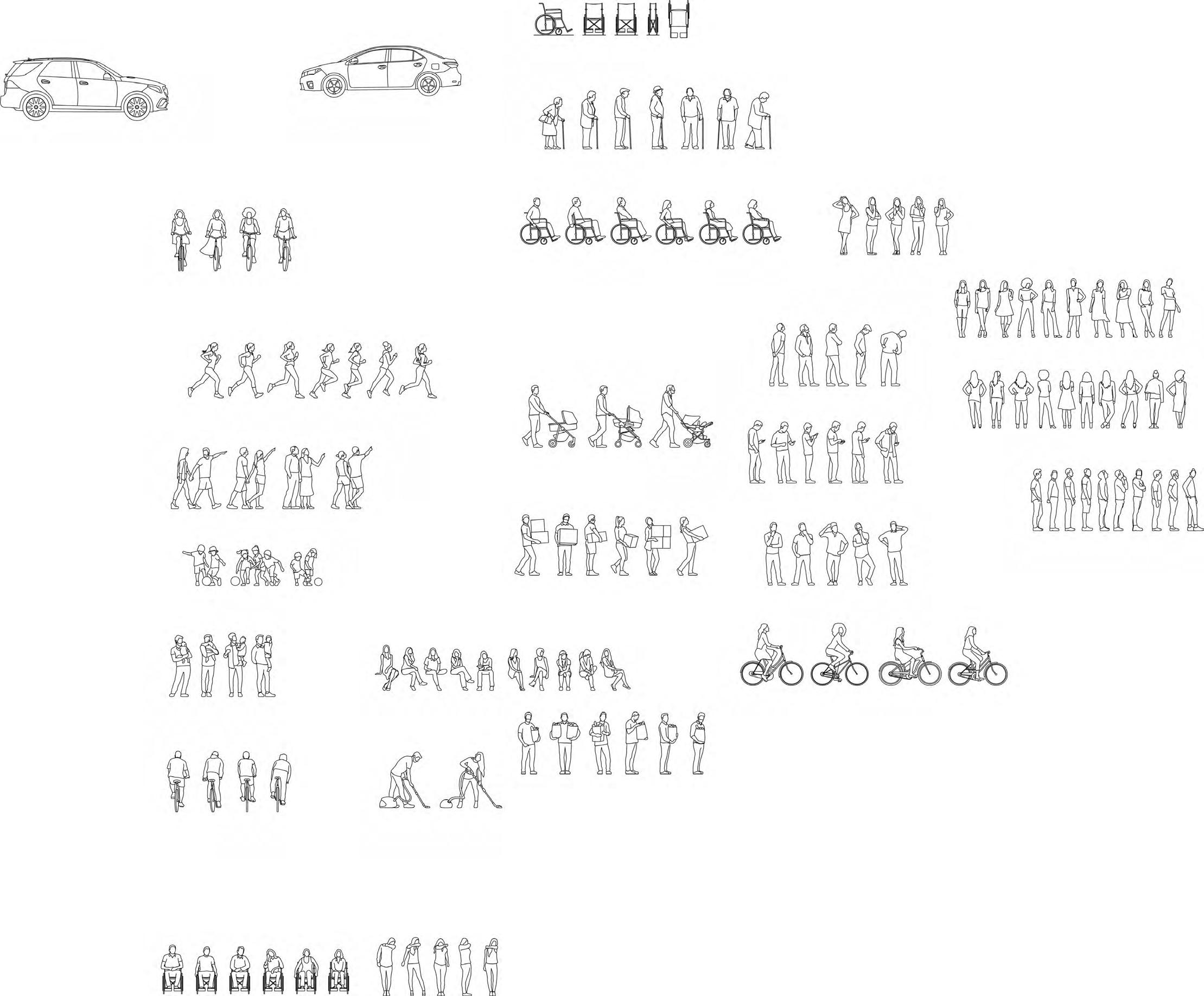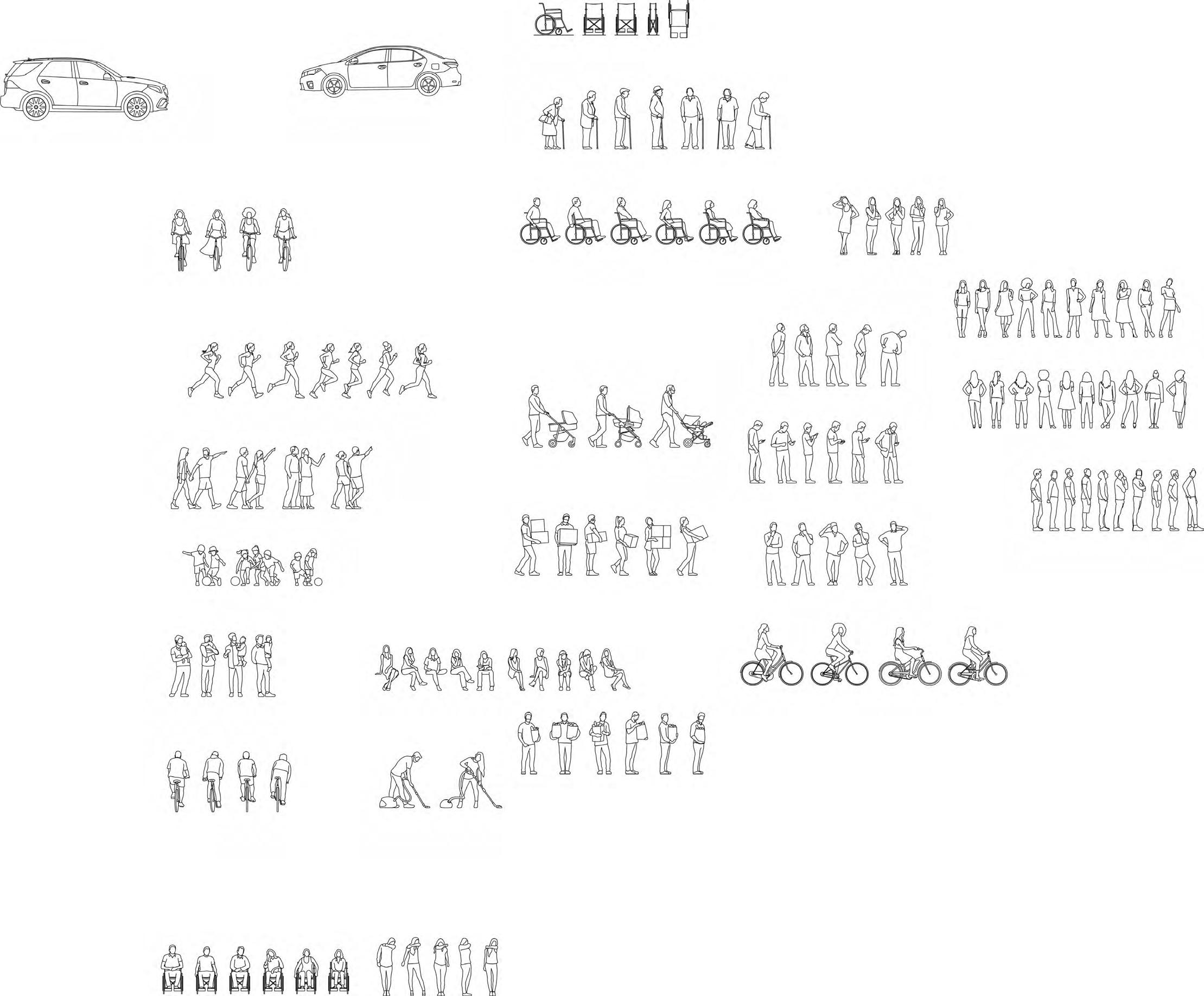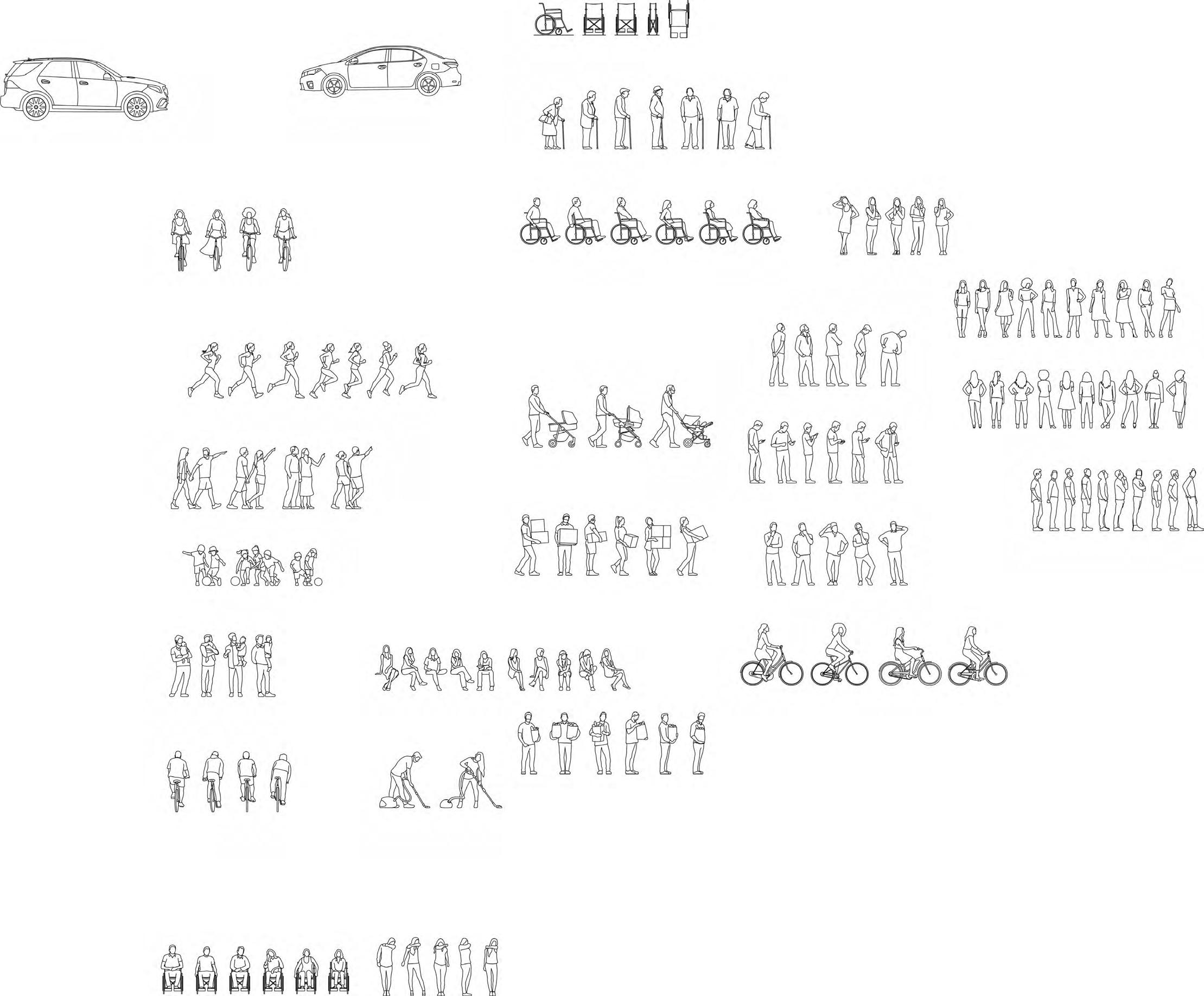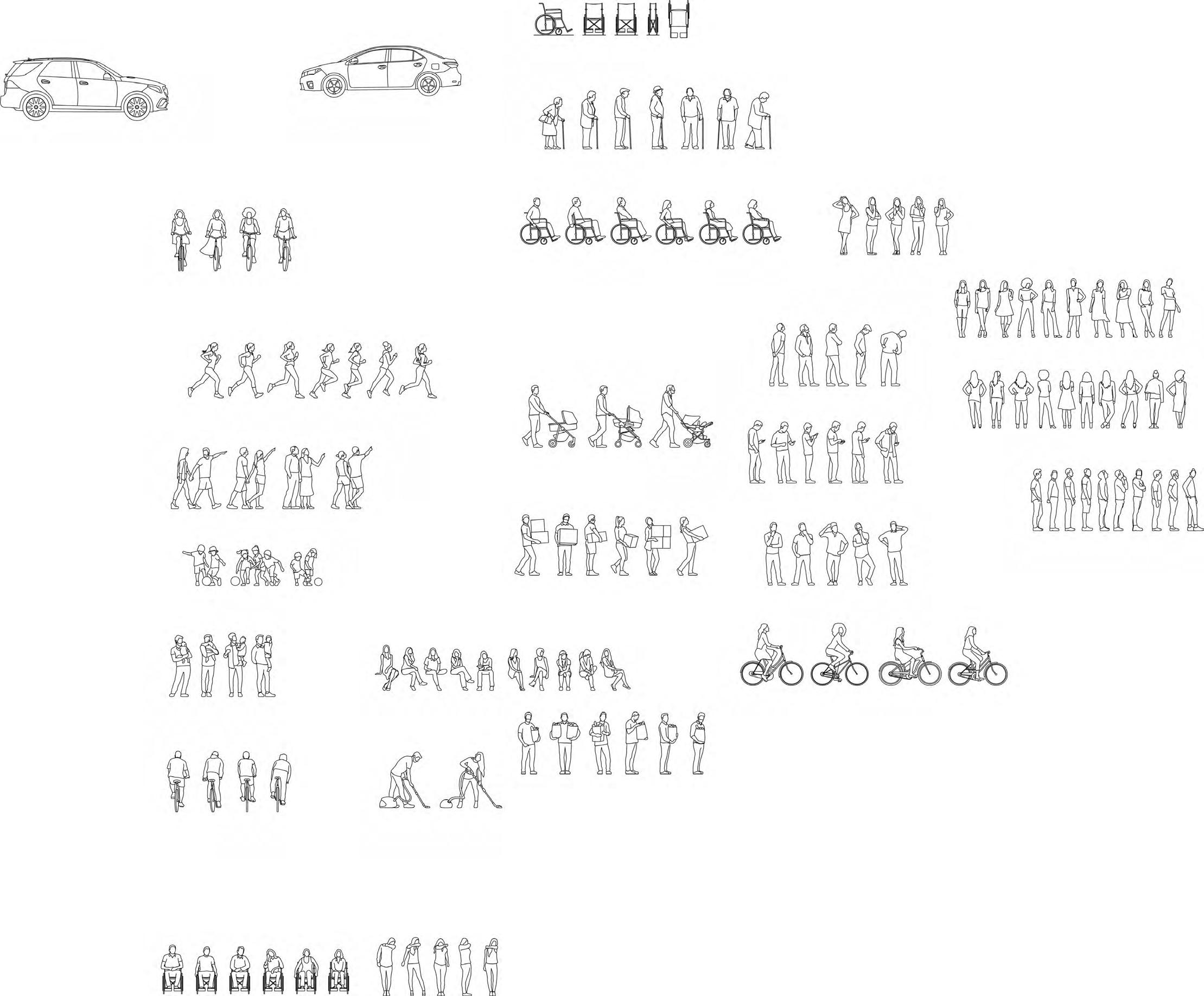 Sheeting 4. 6mm Cork 9mm 10mmEcoboardRecycled Cork Underlay Semi-Permeable Waterproof Membrane 60mm 3-Ply CLT 1:50 Sectional Perspective 103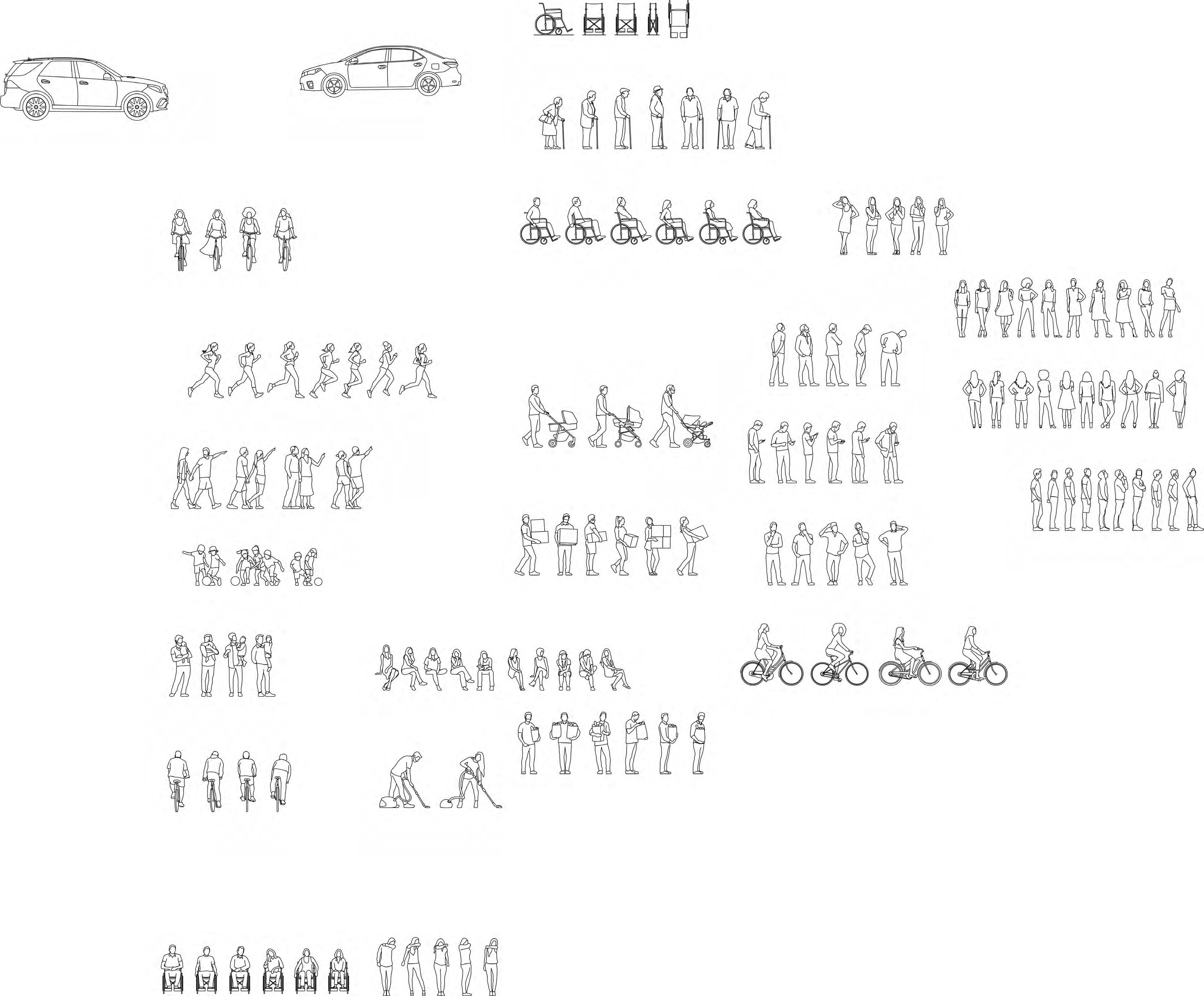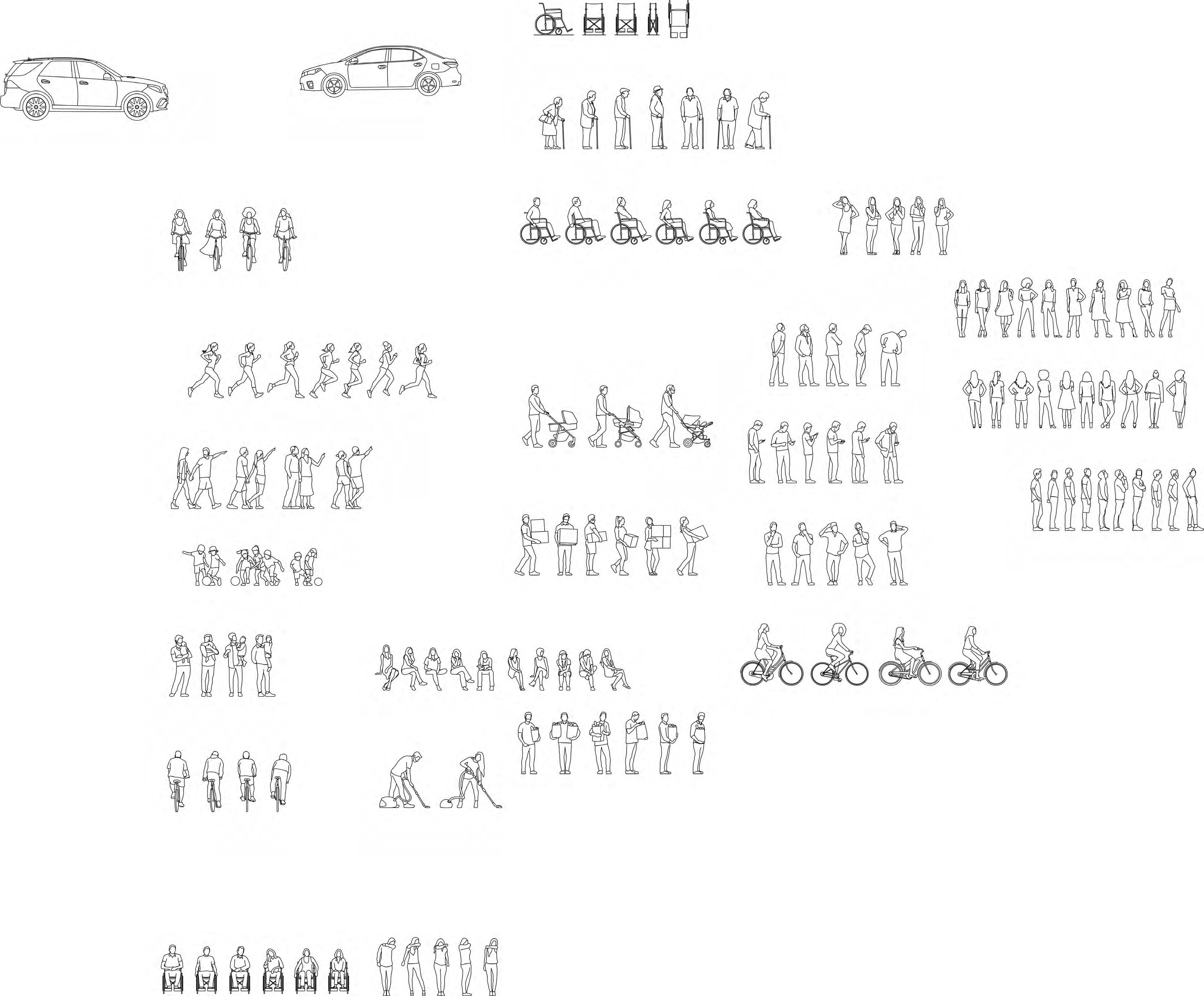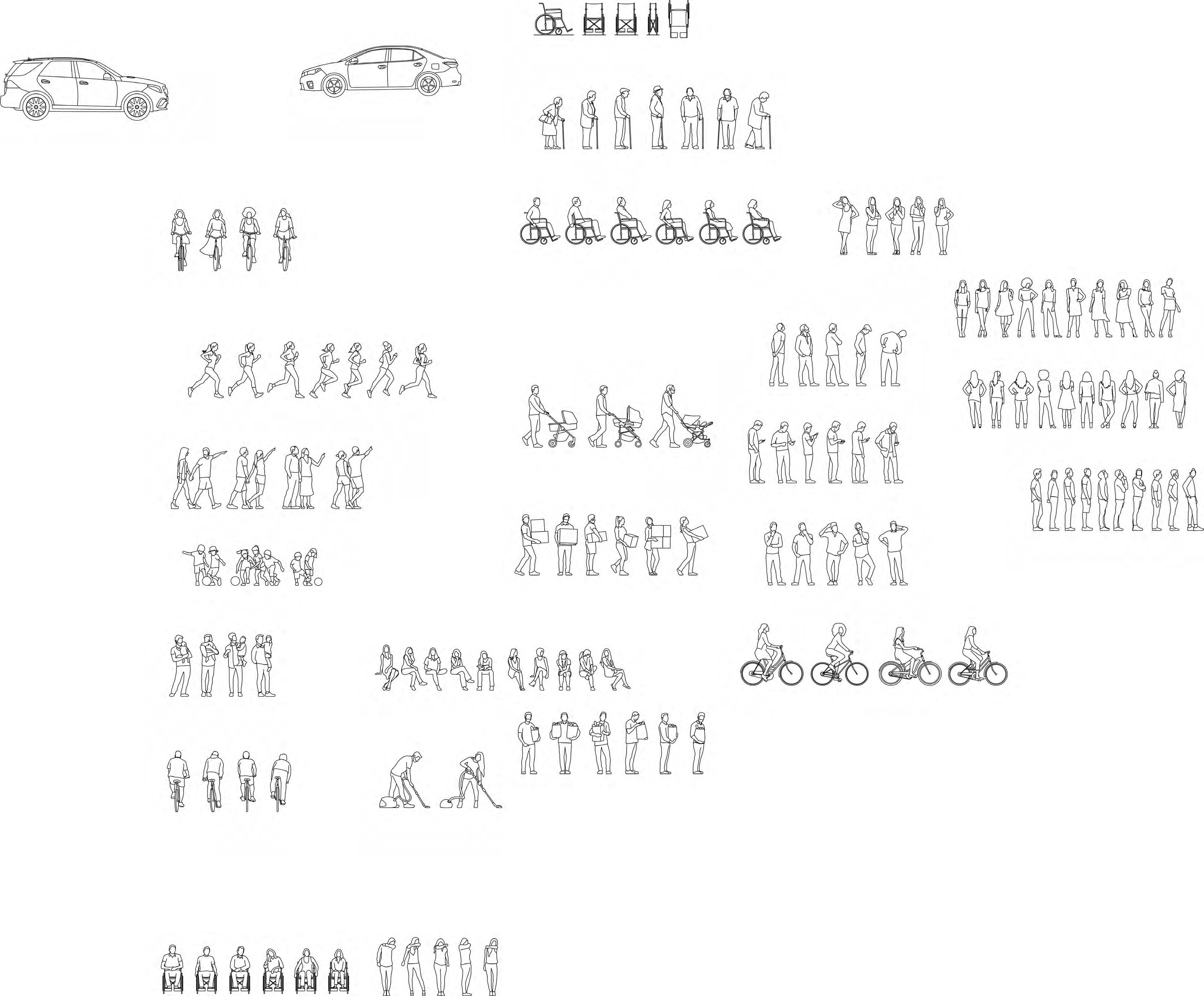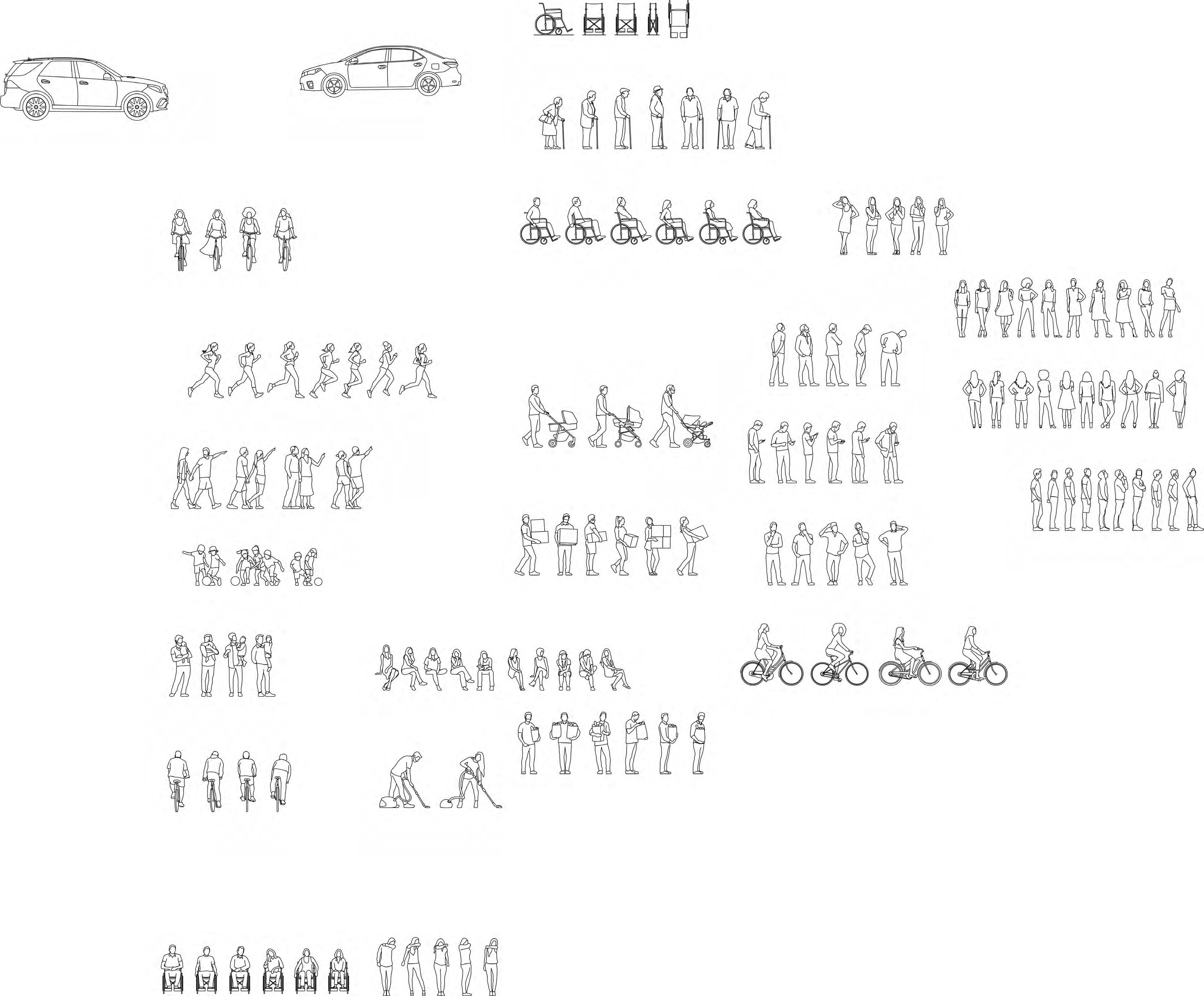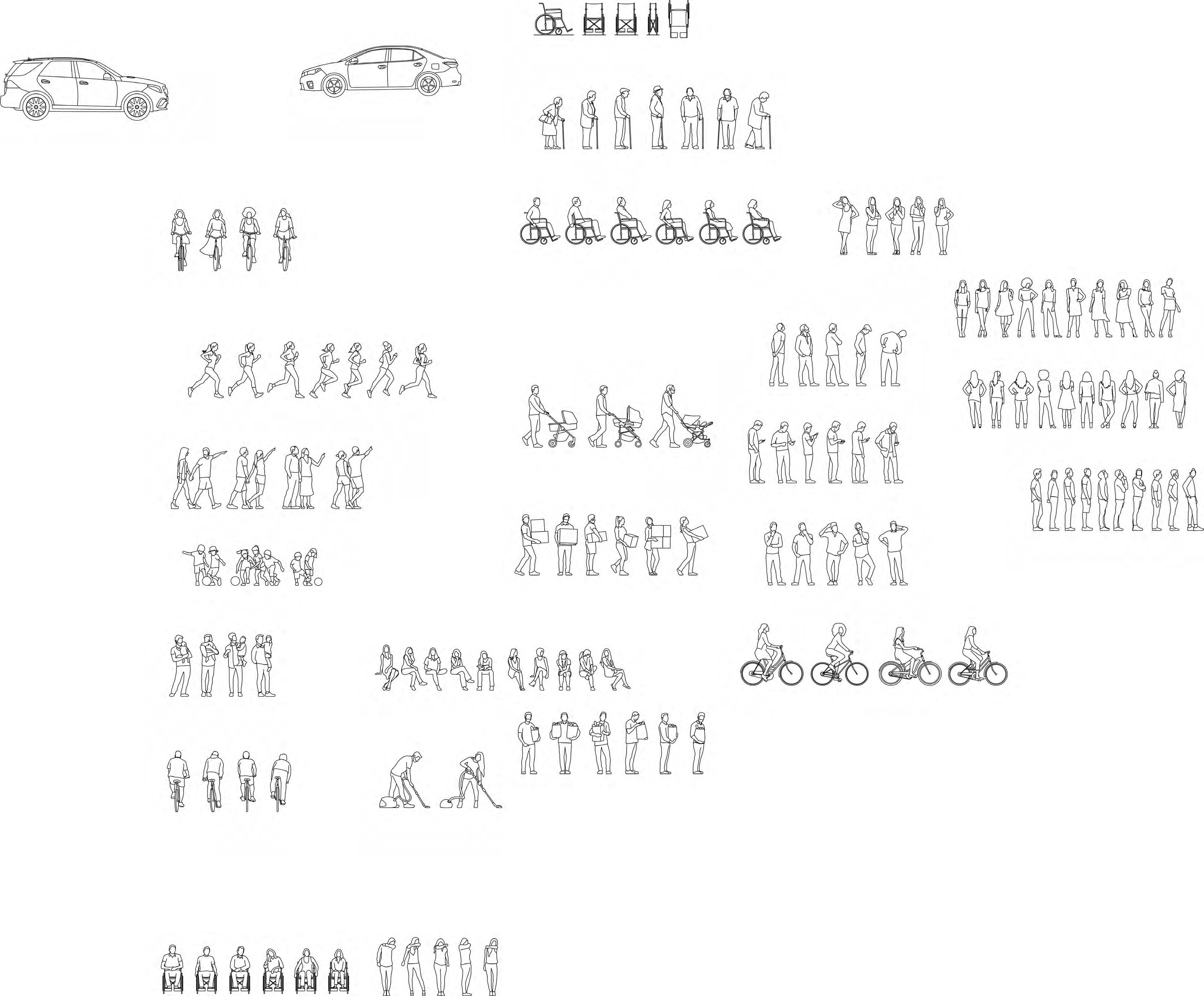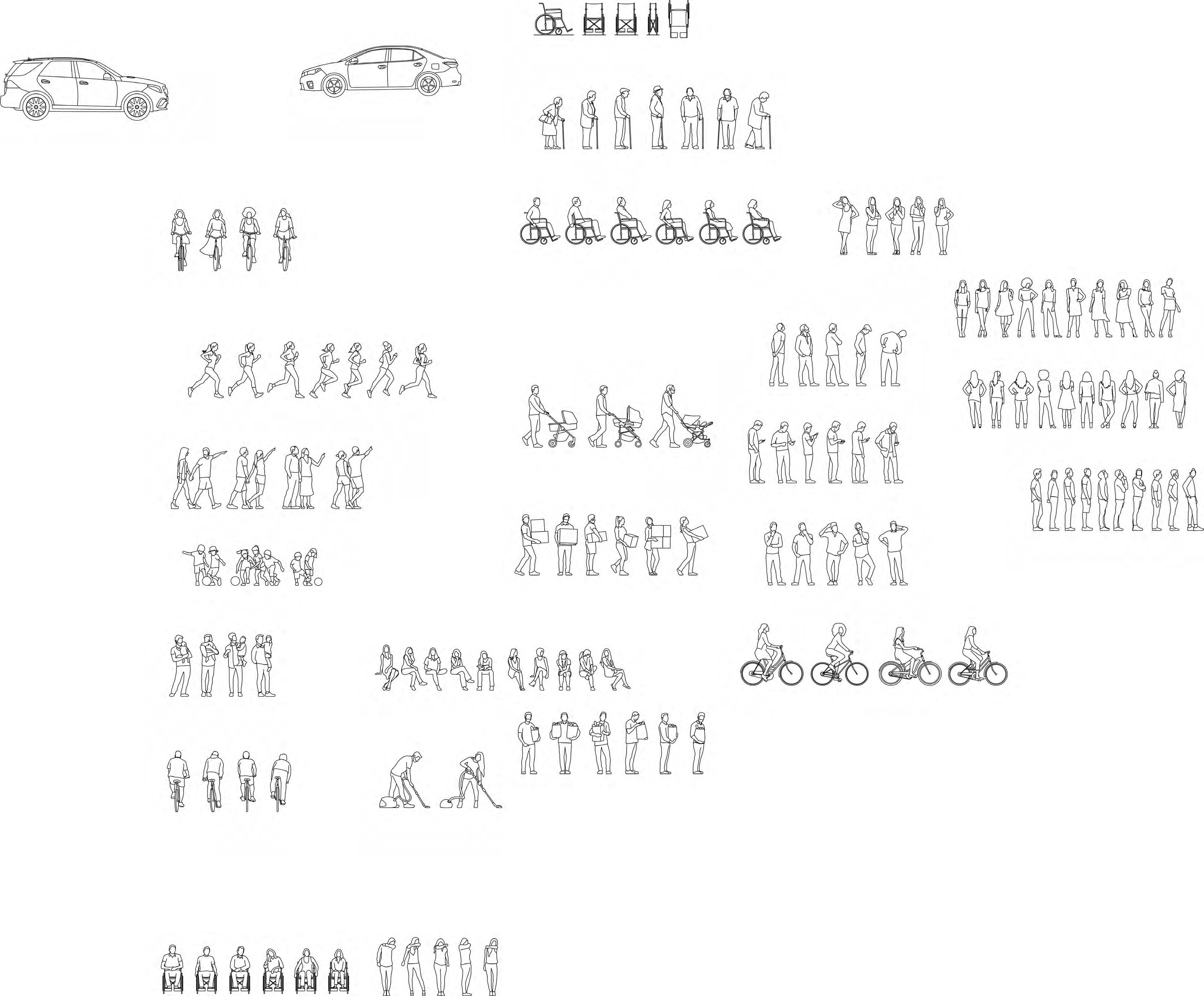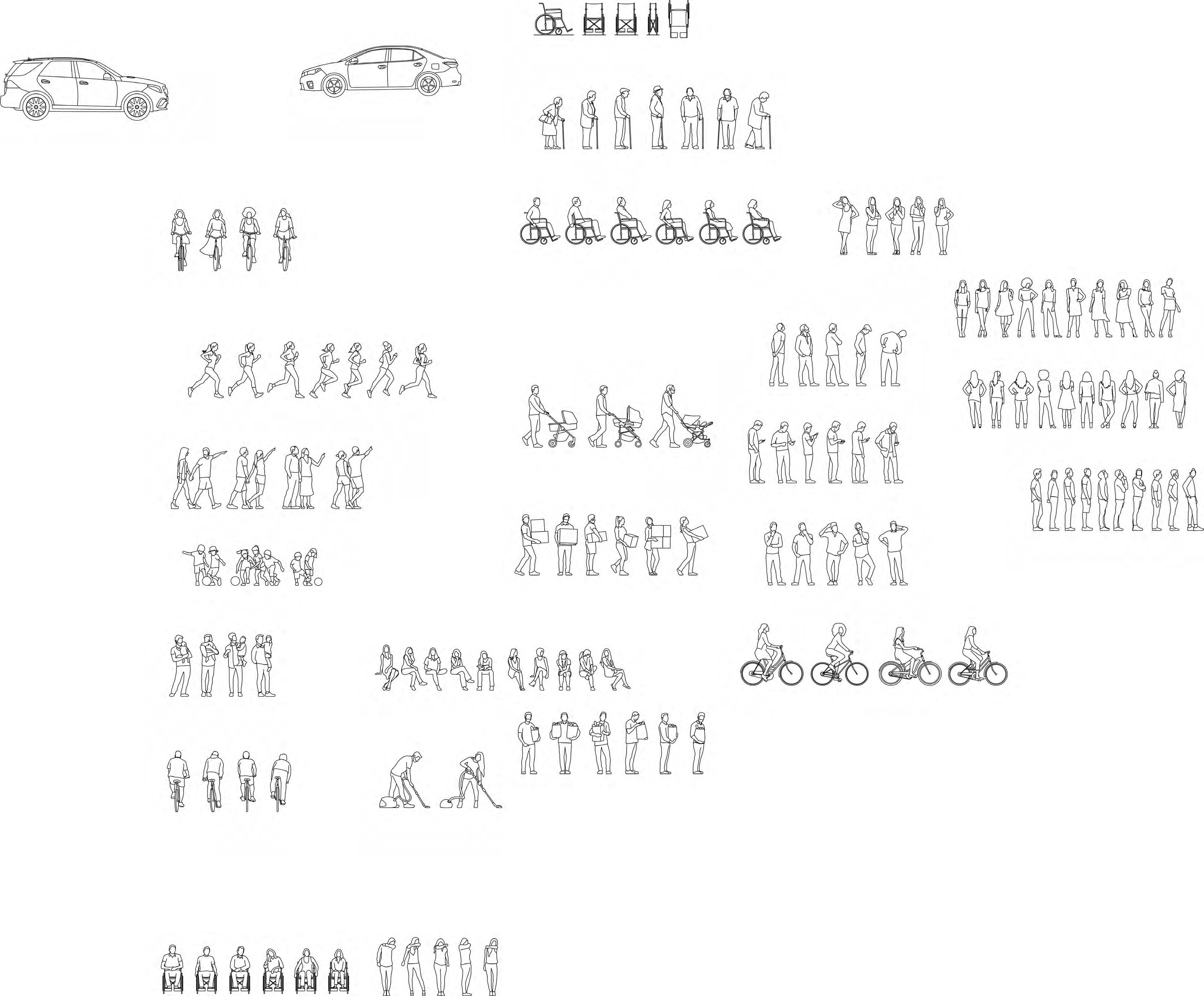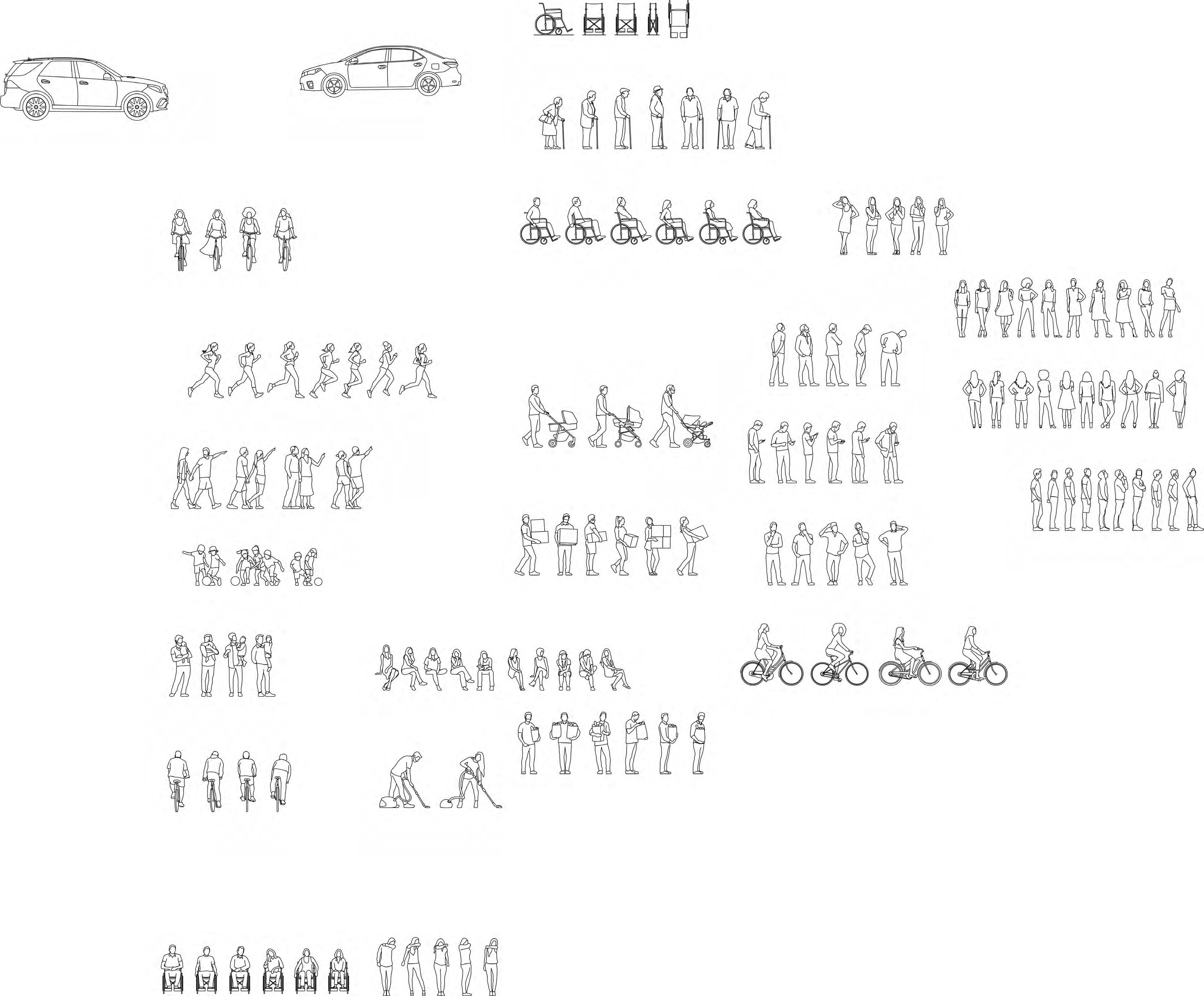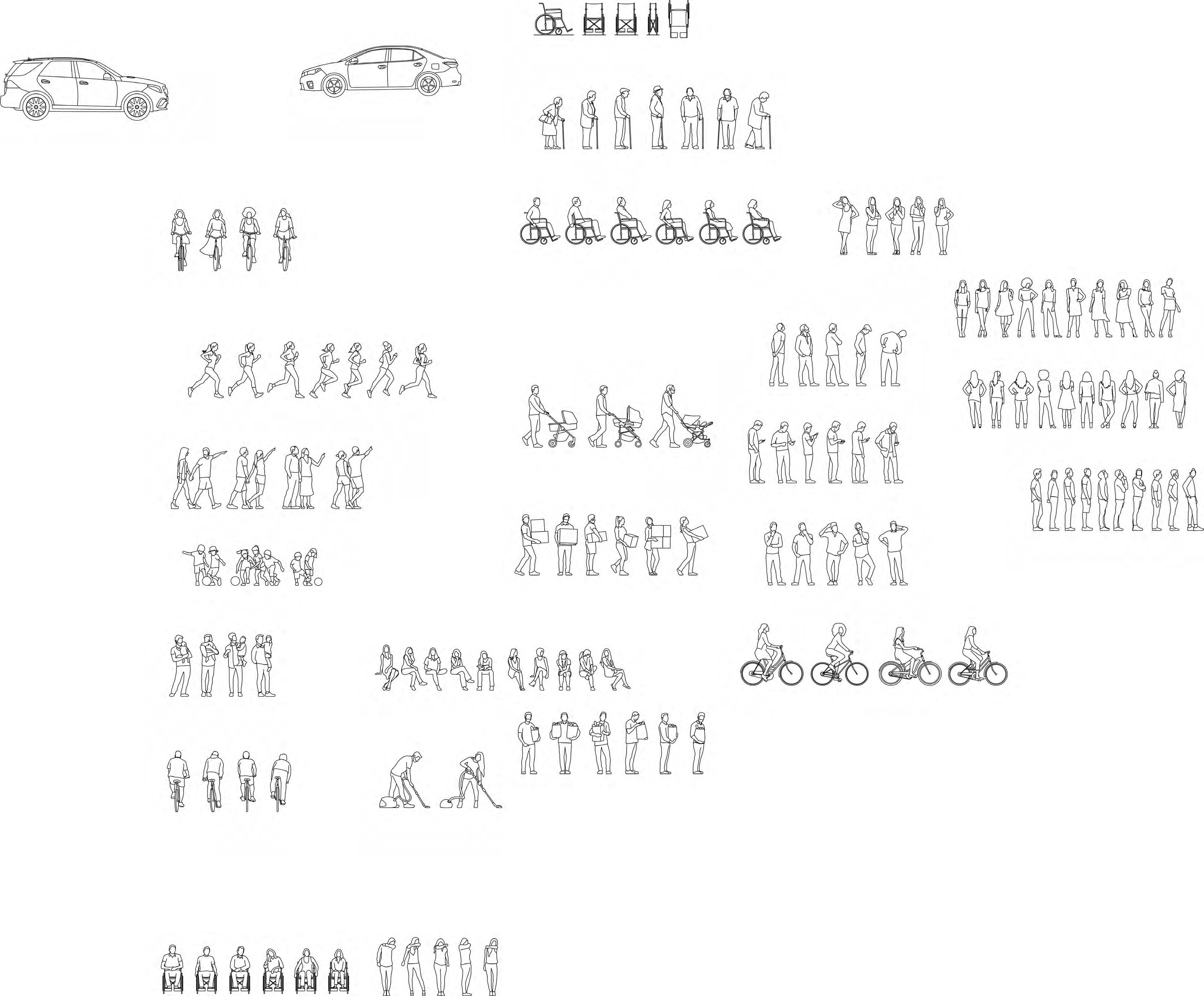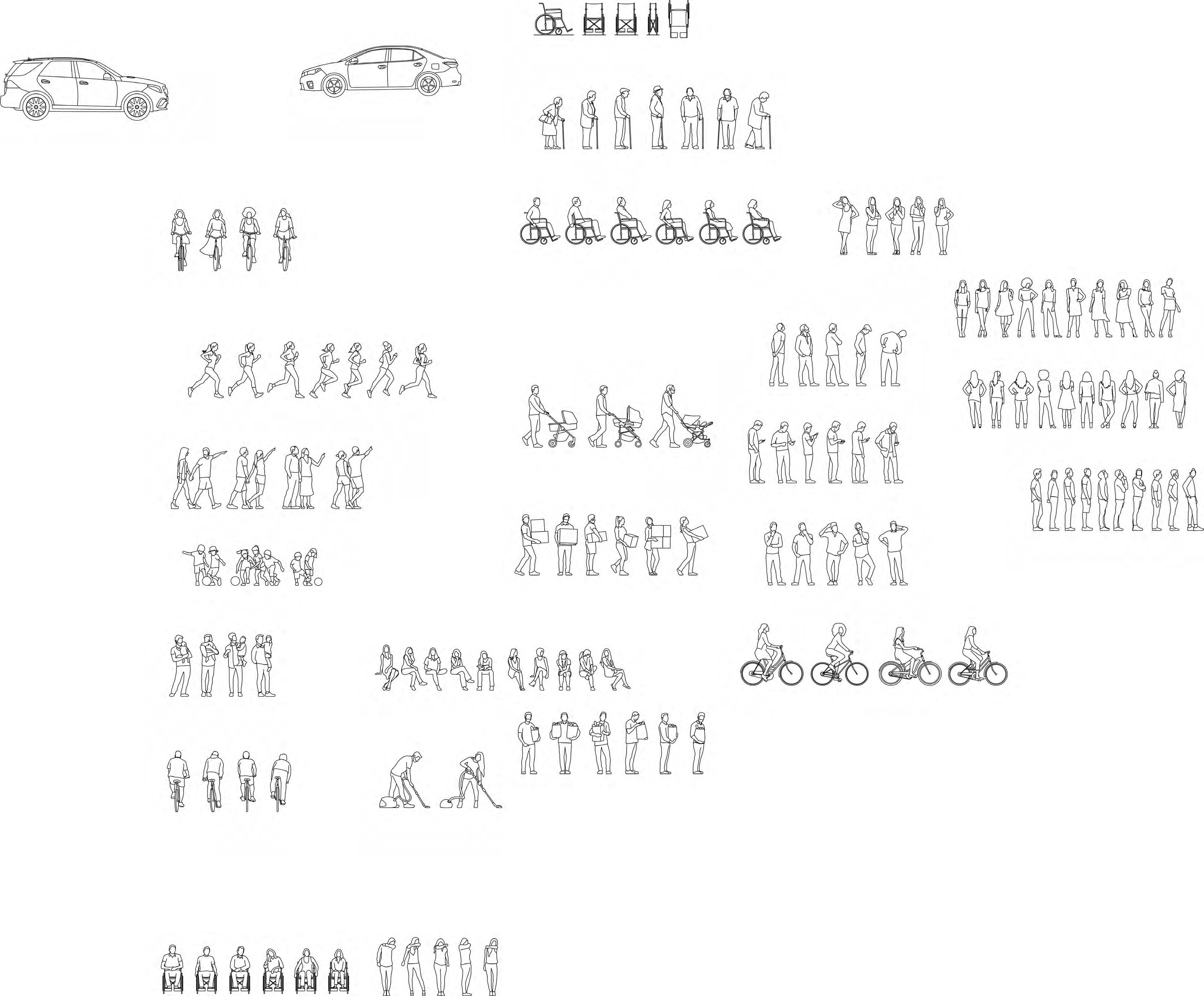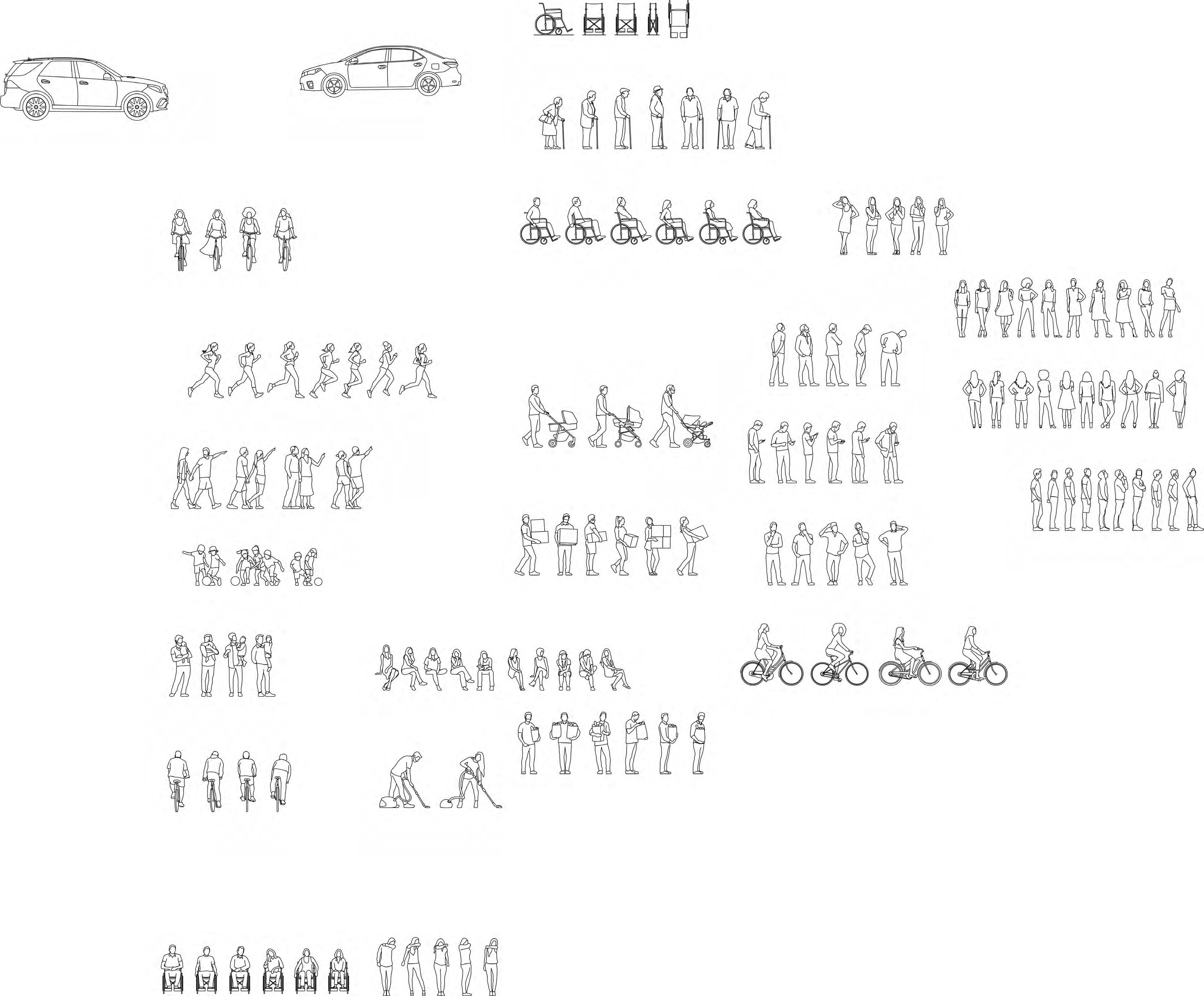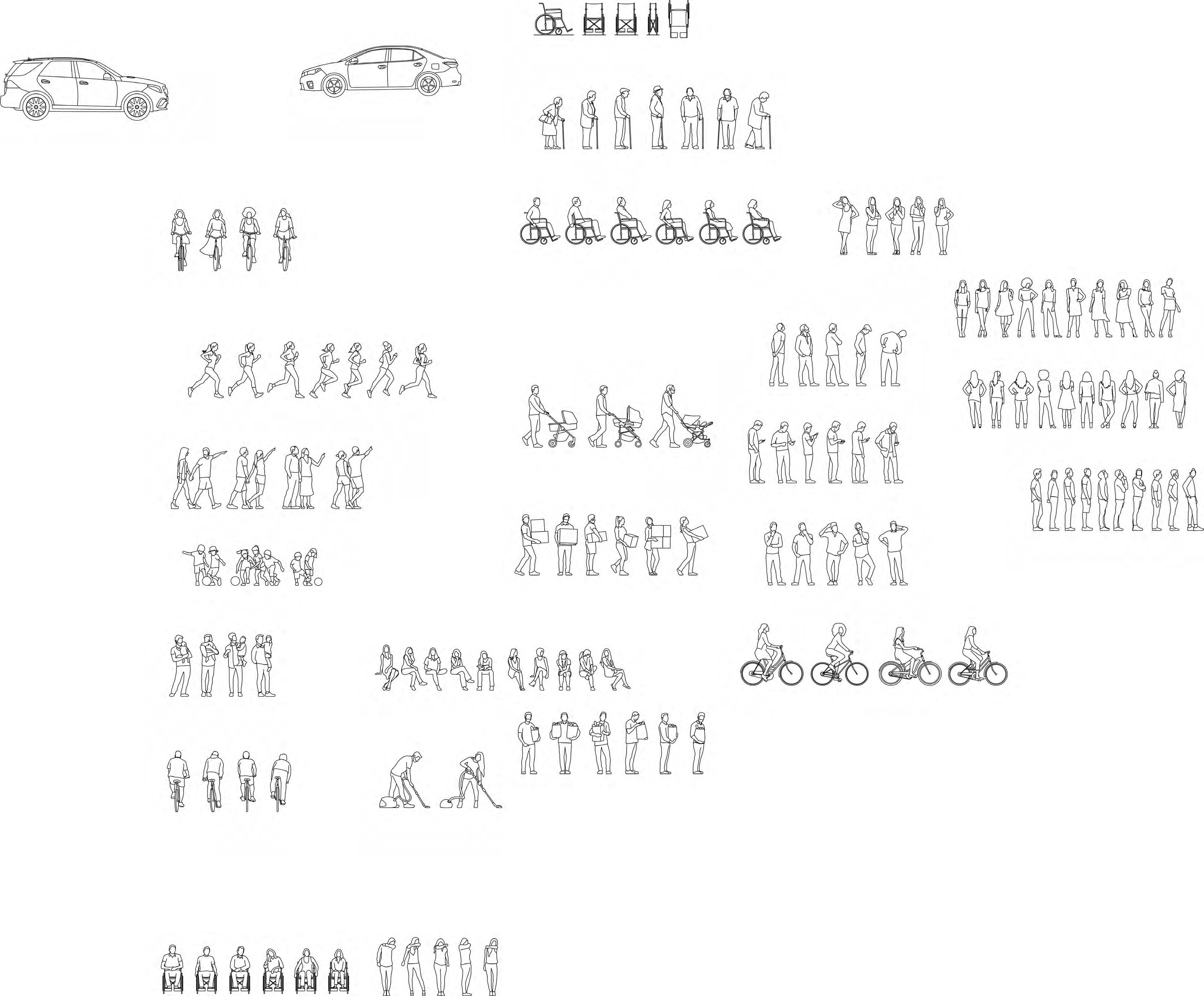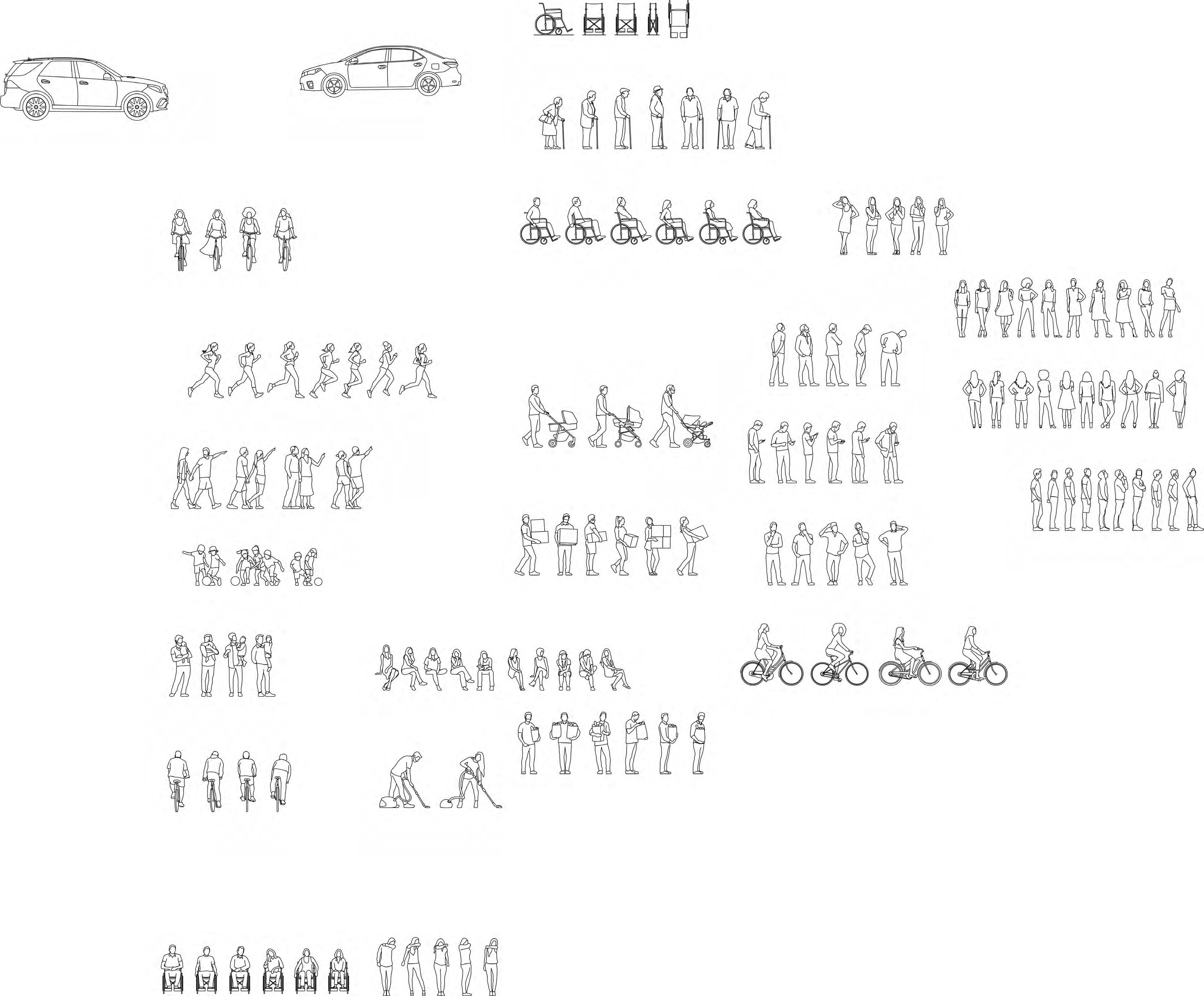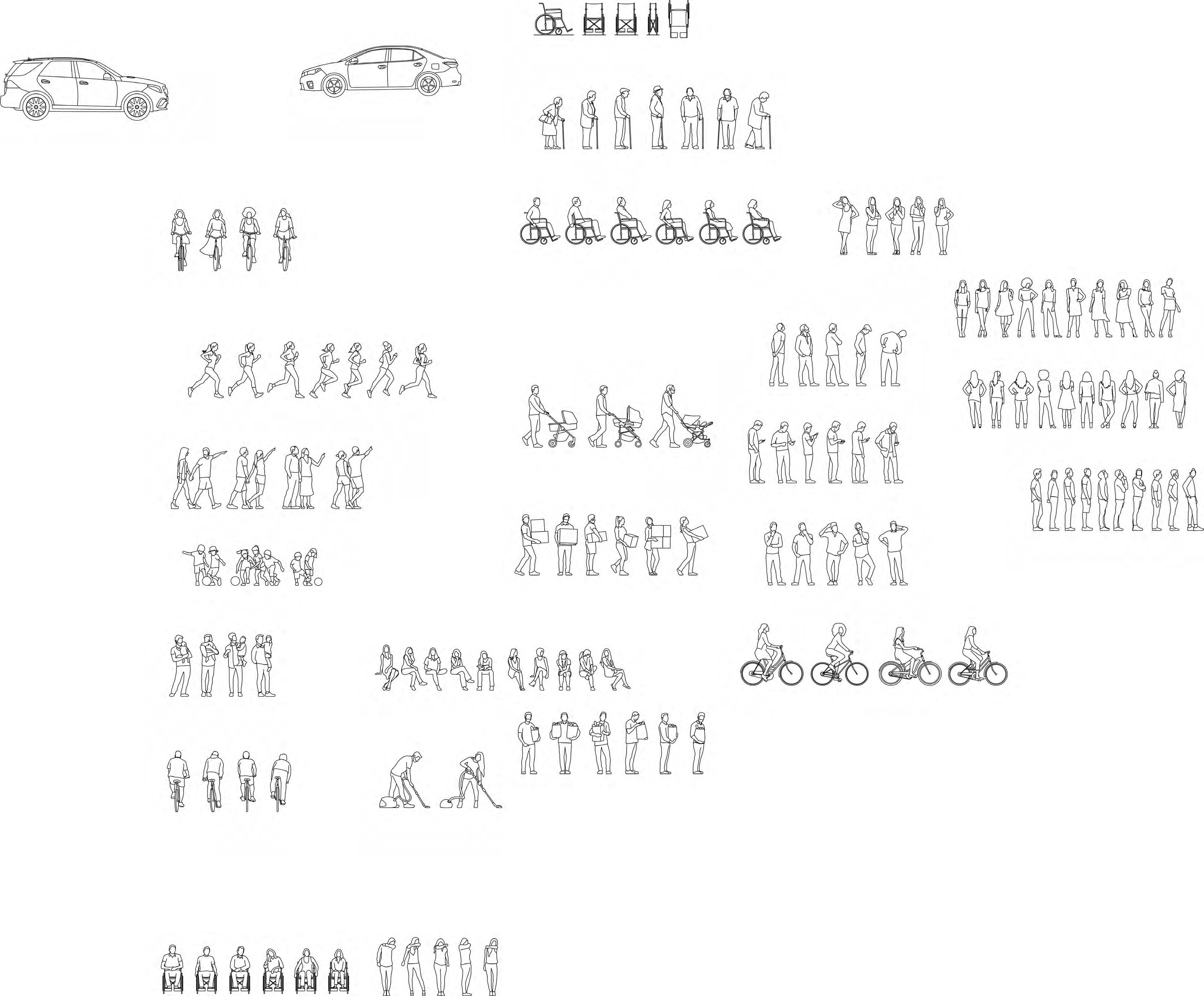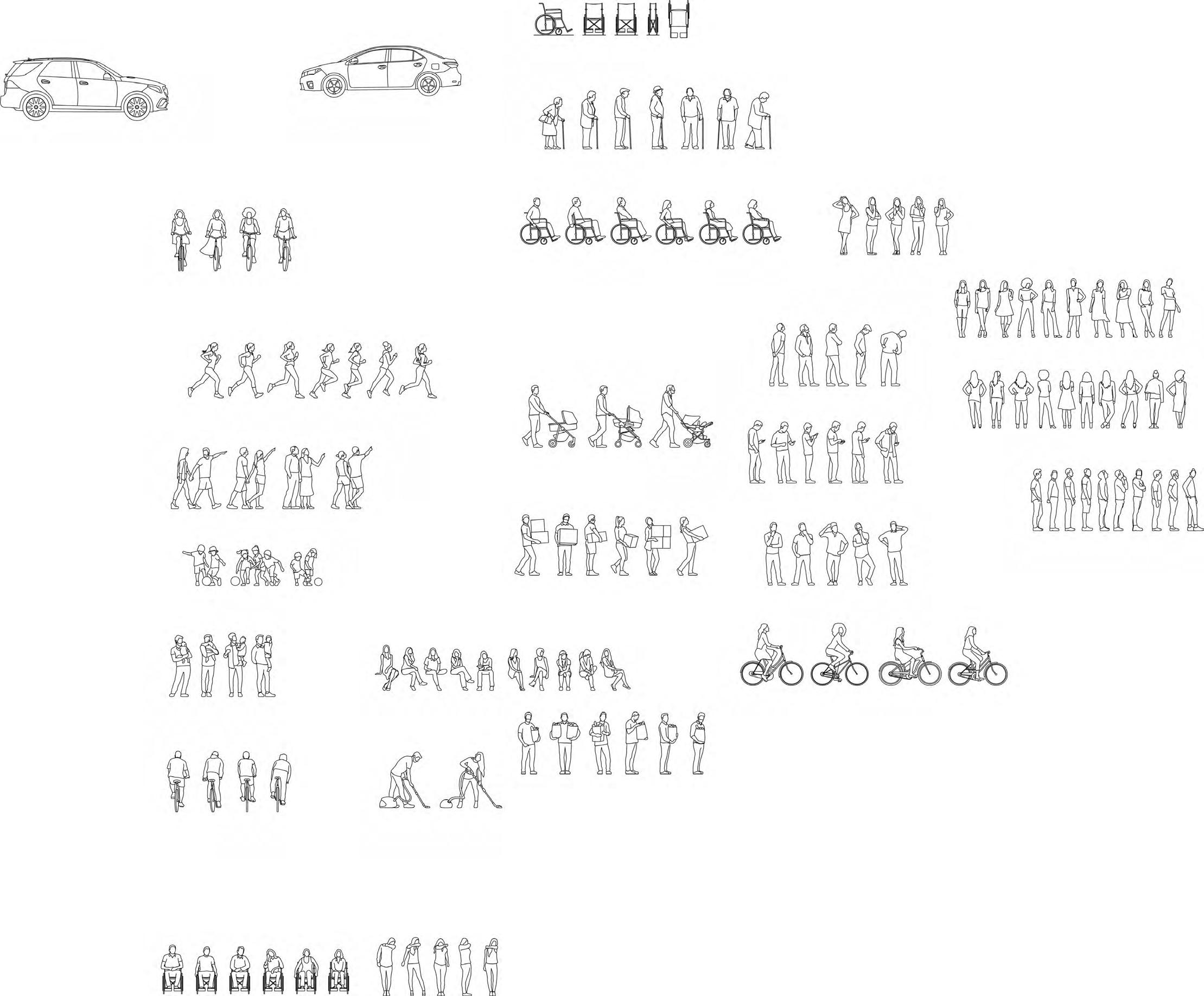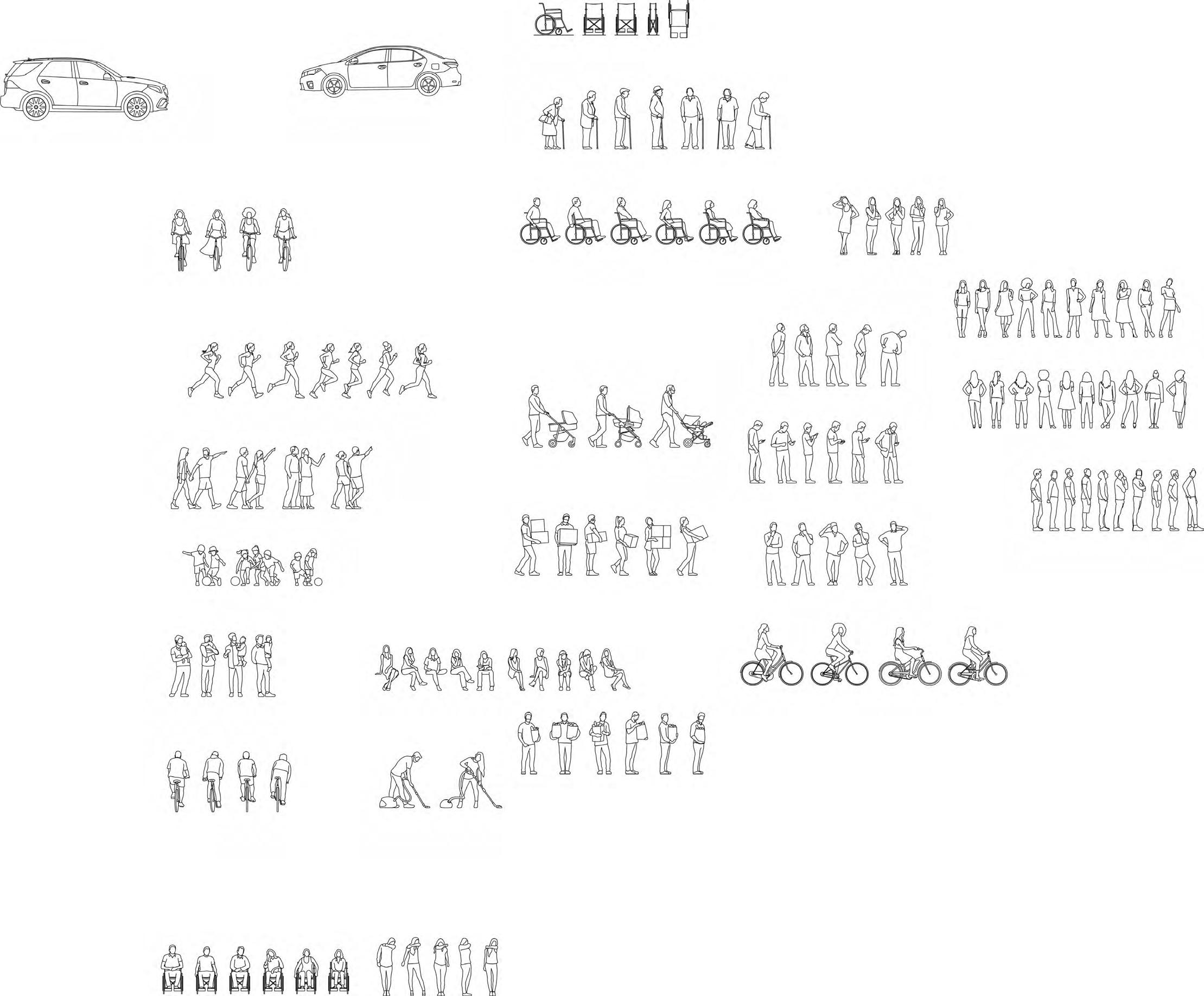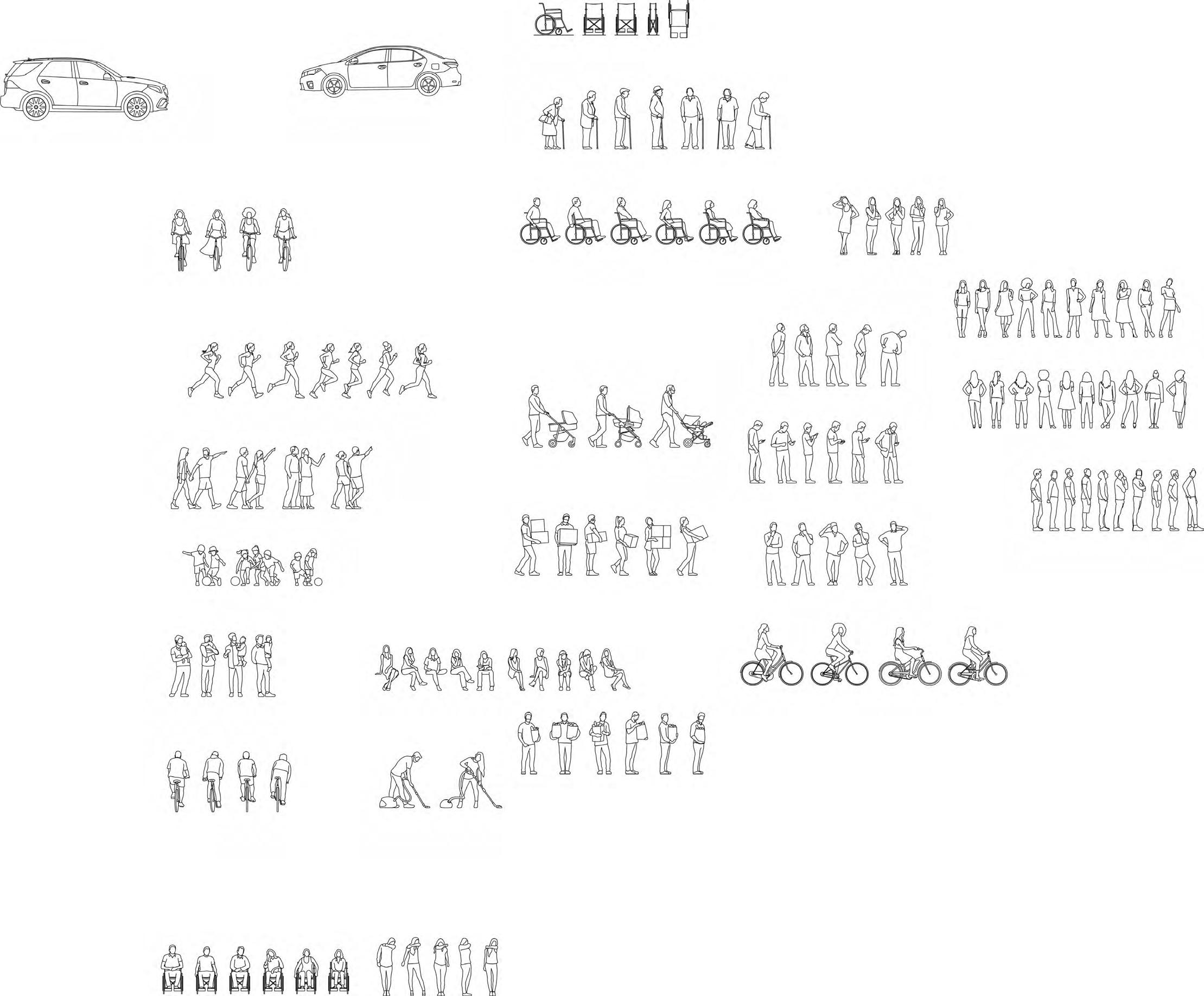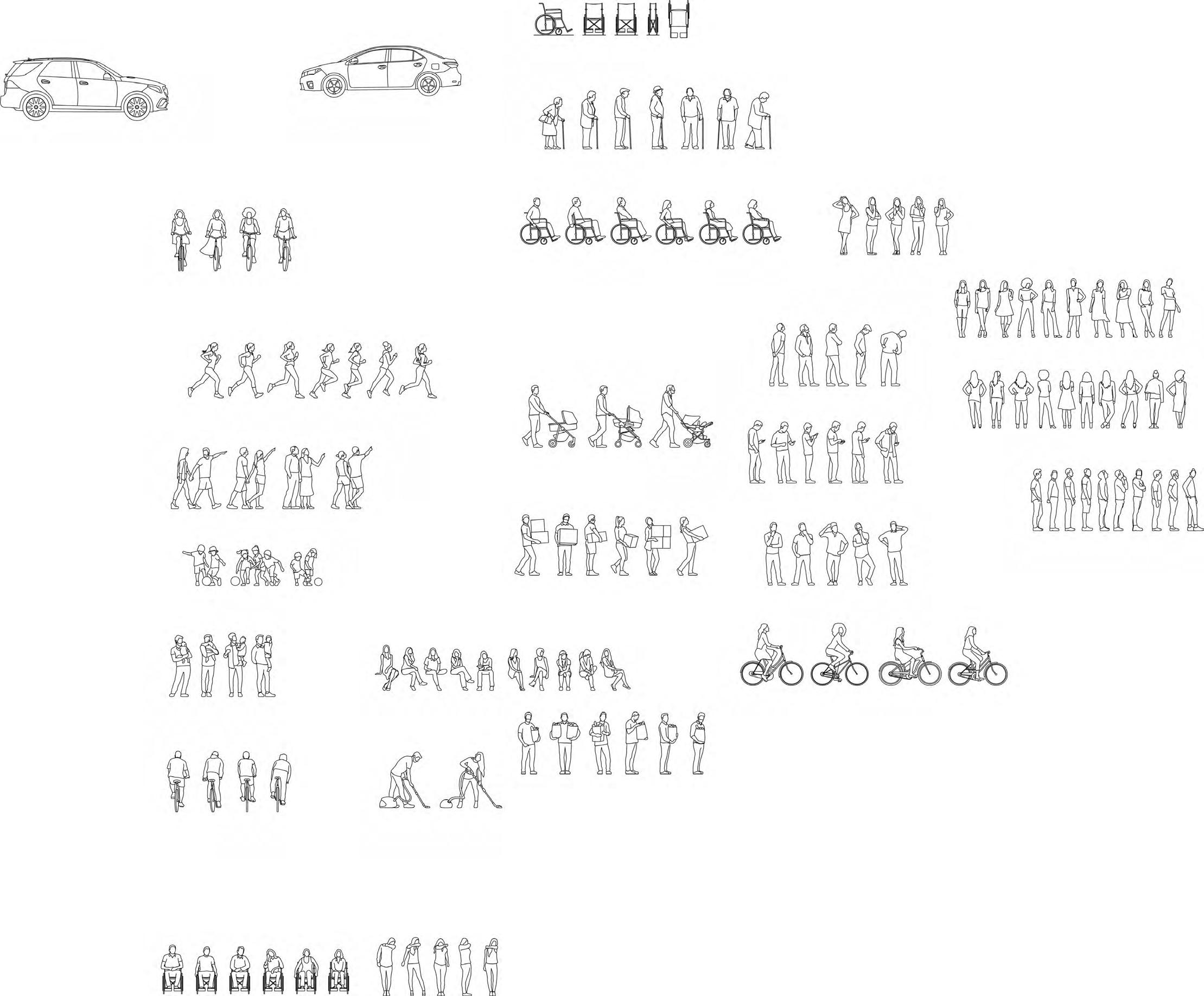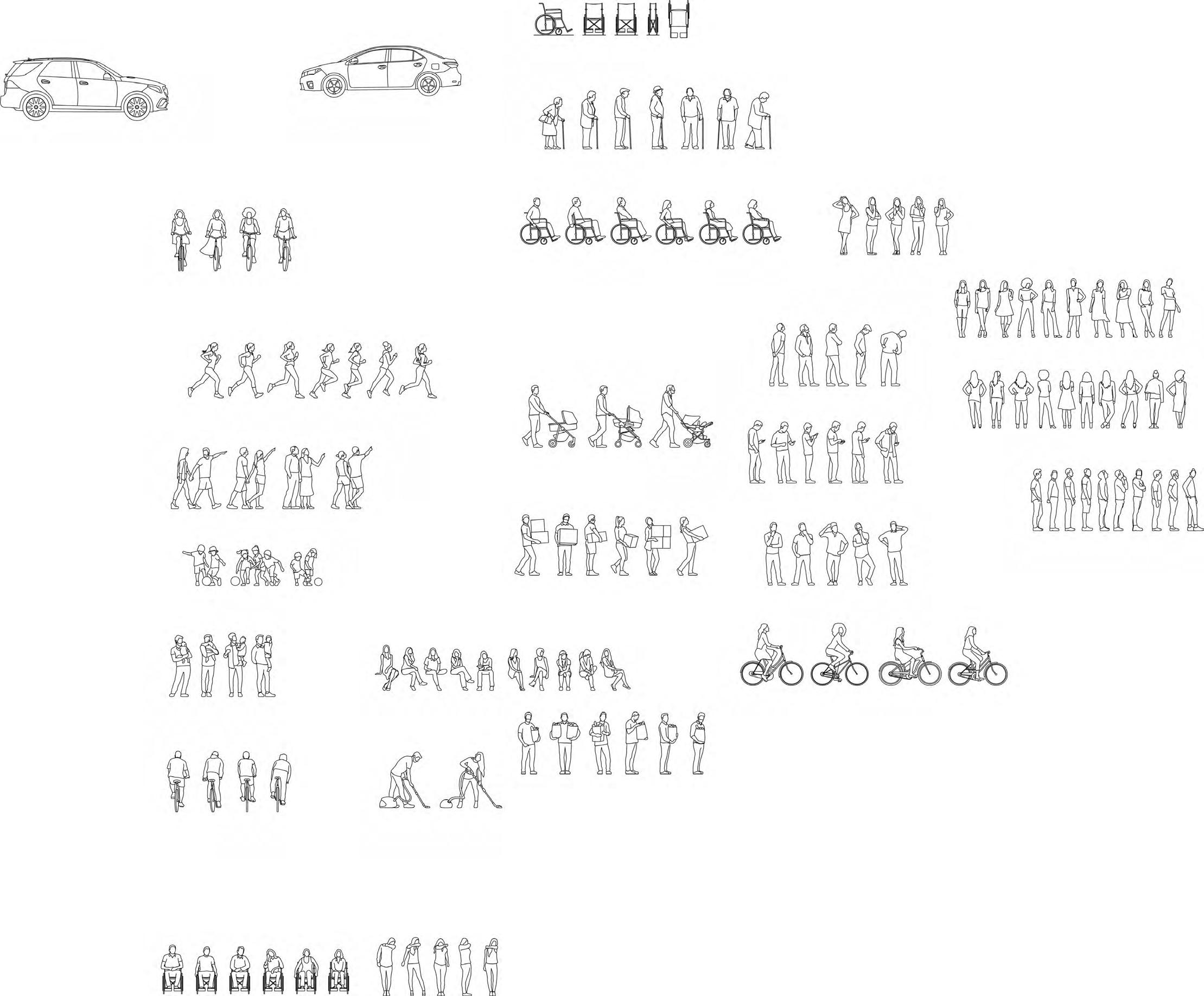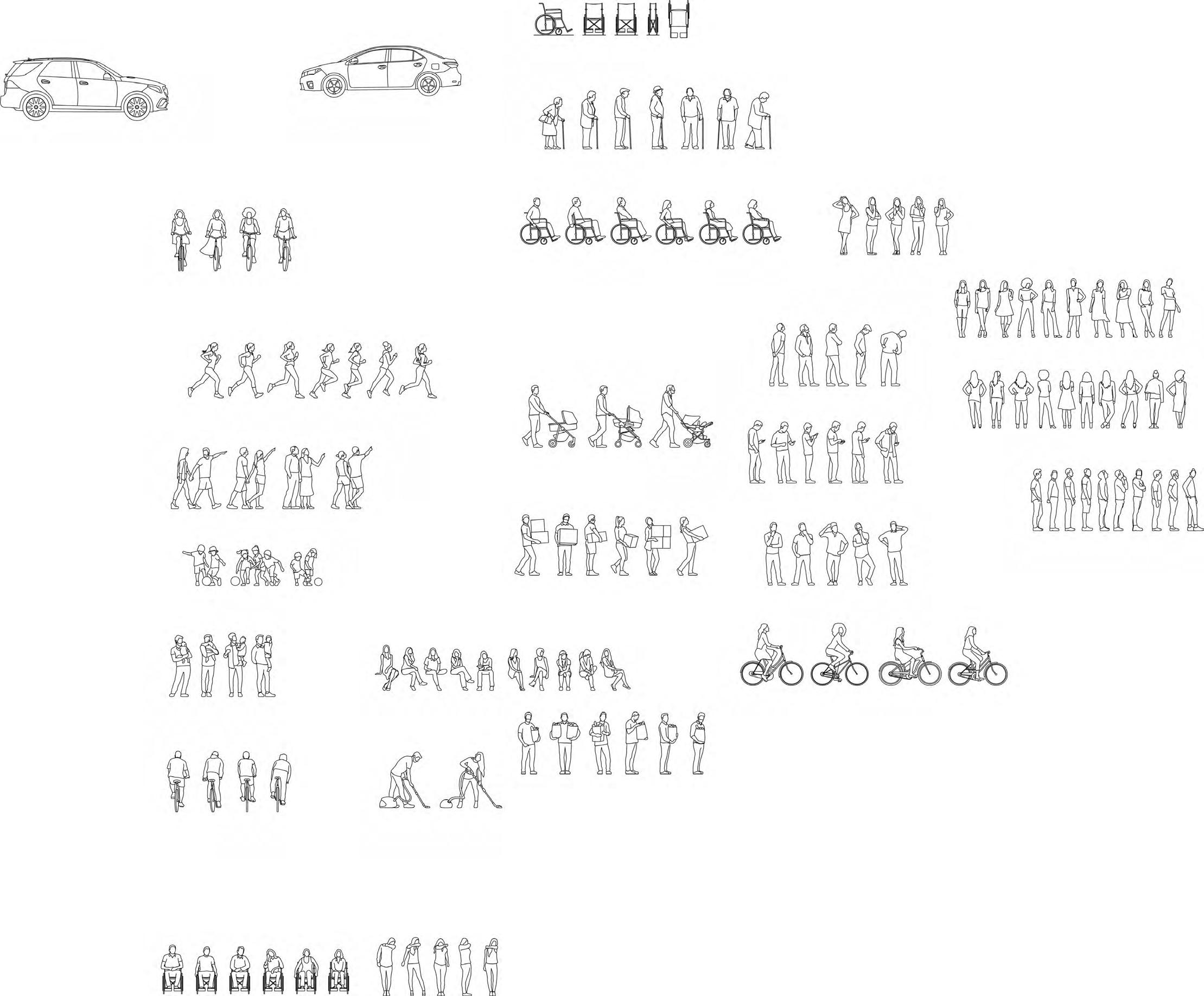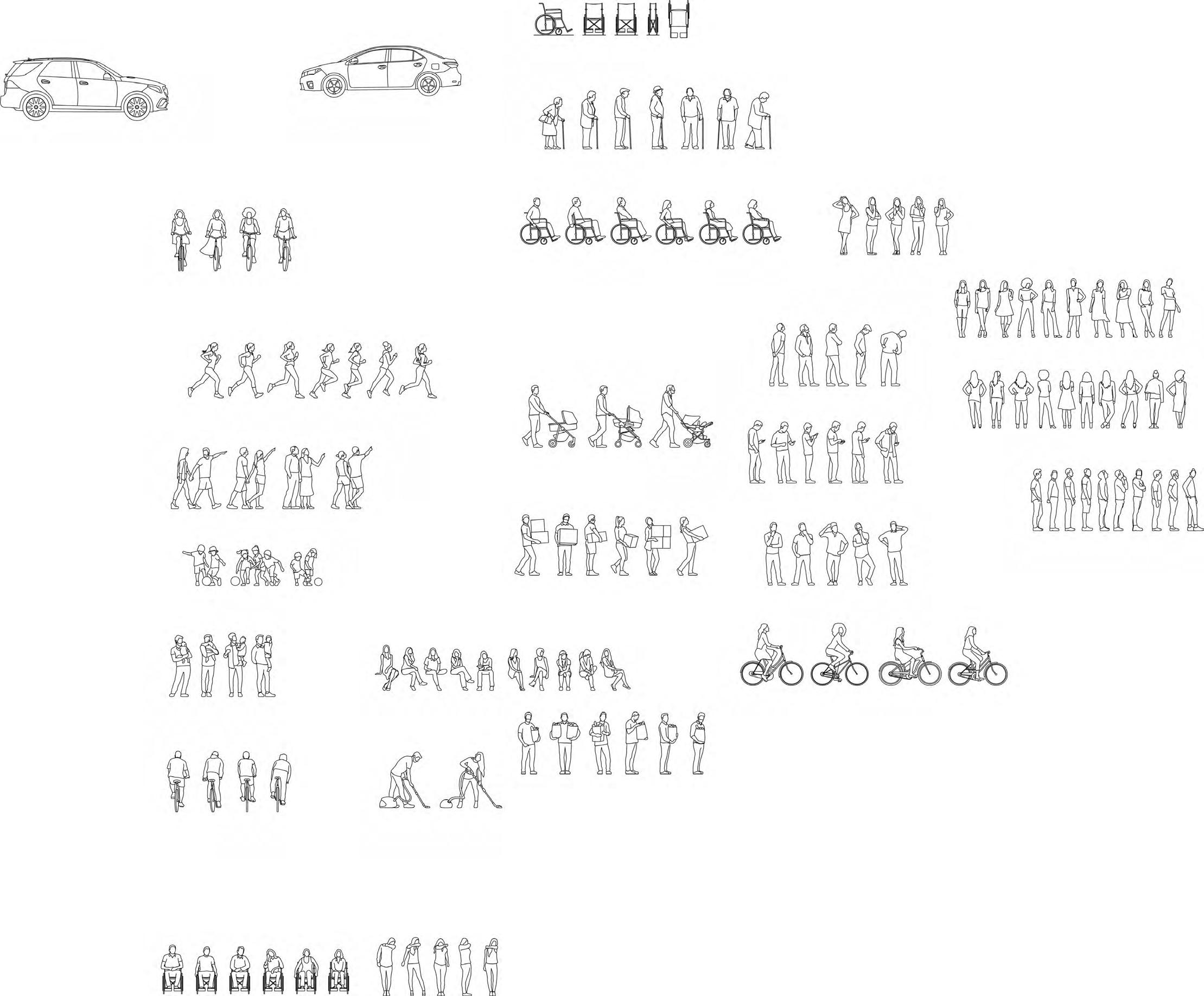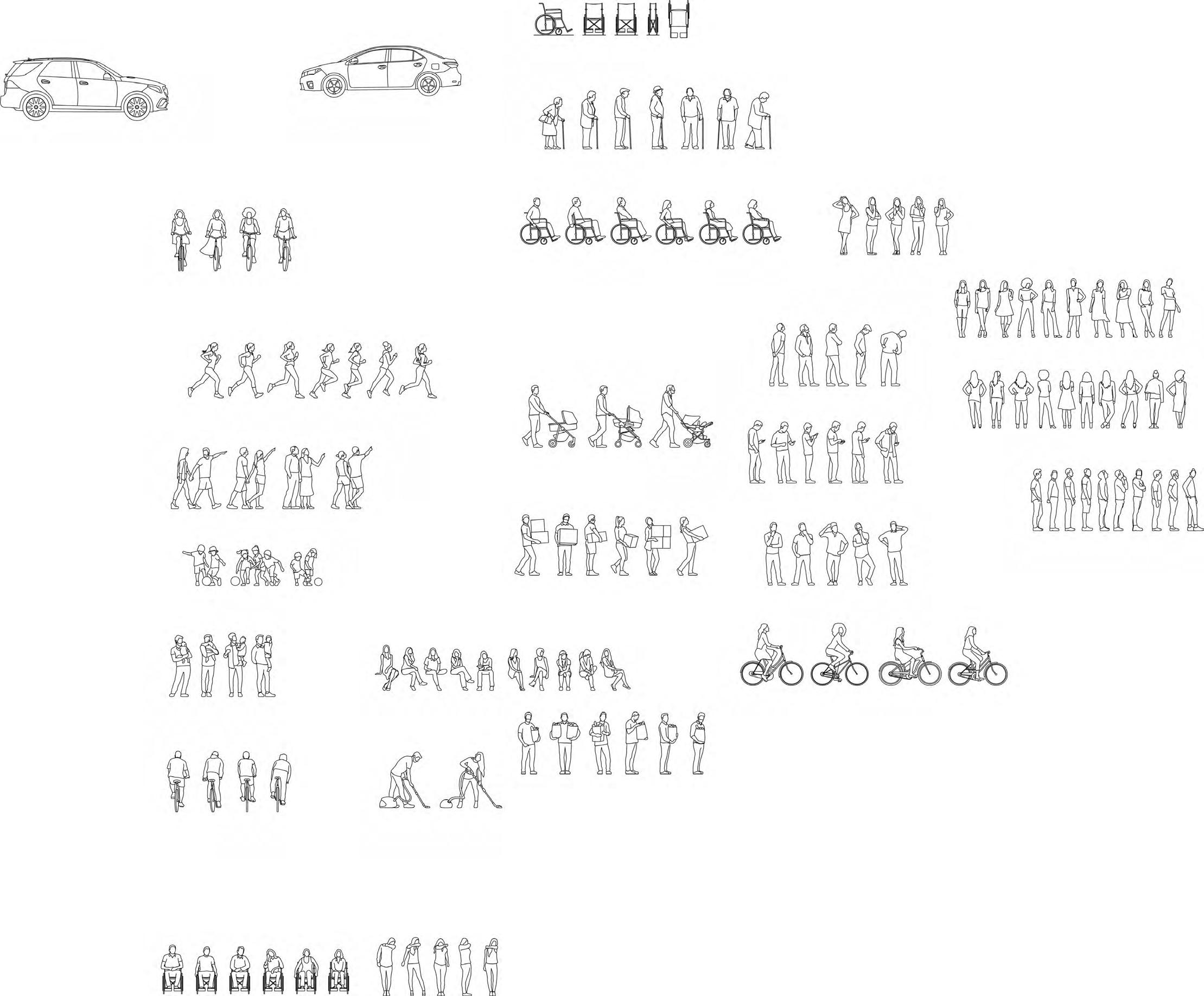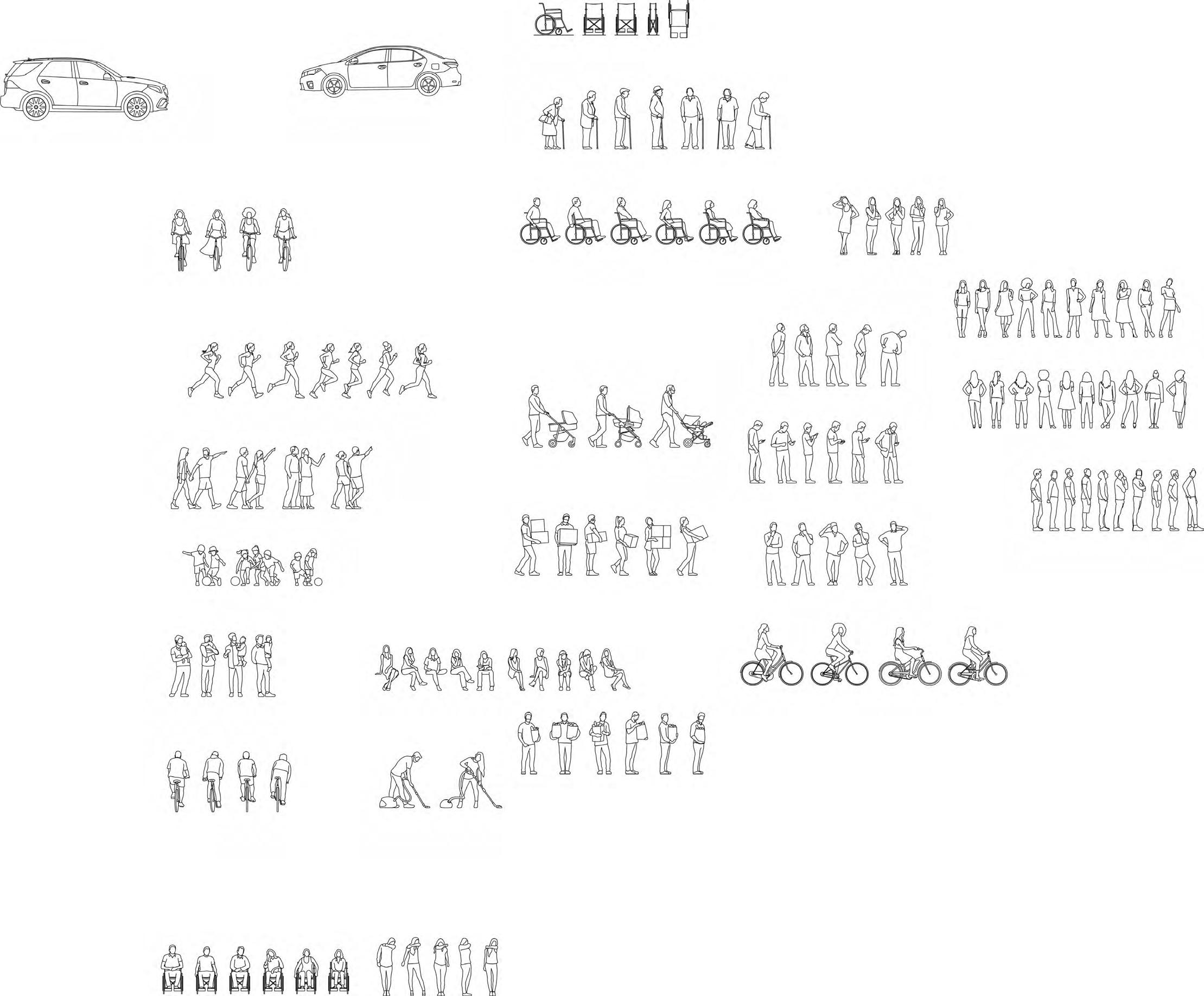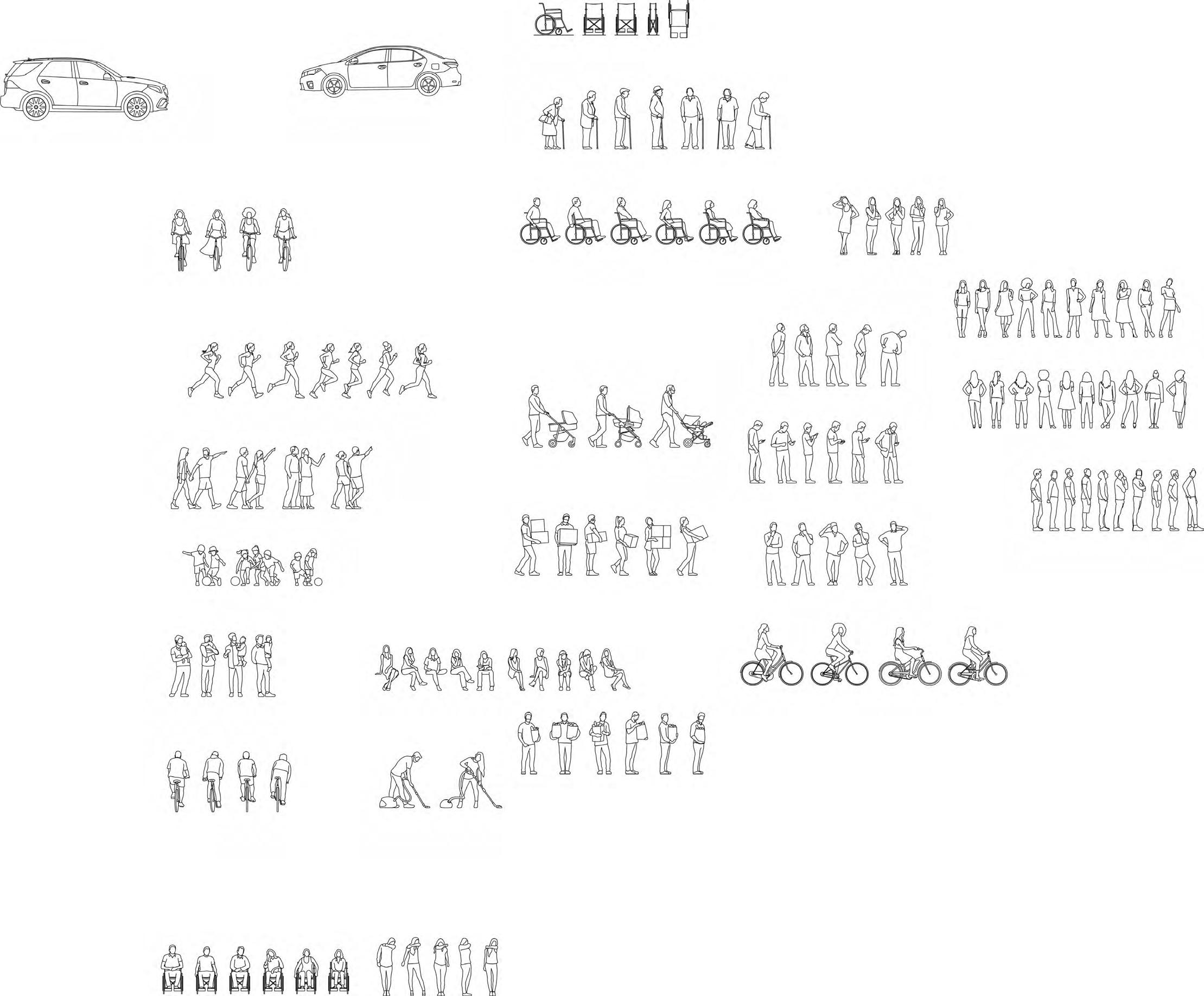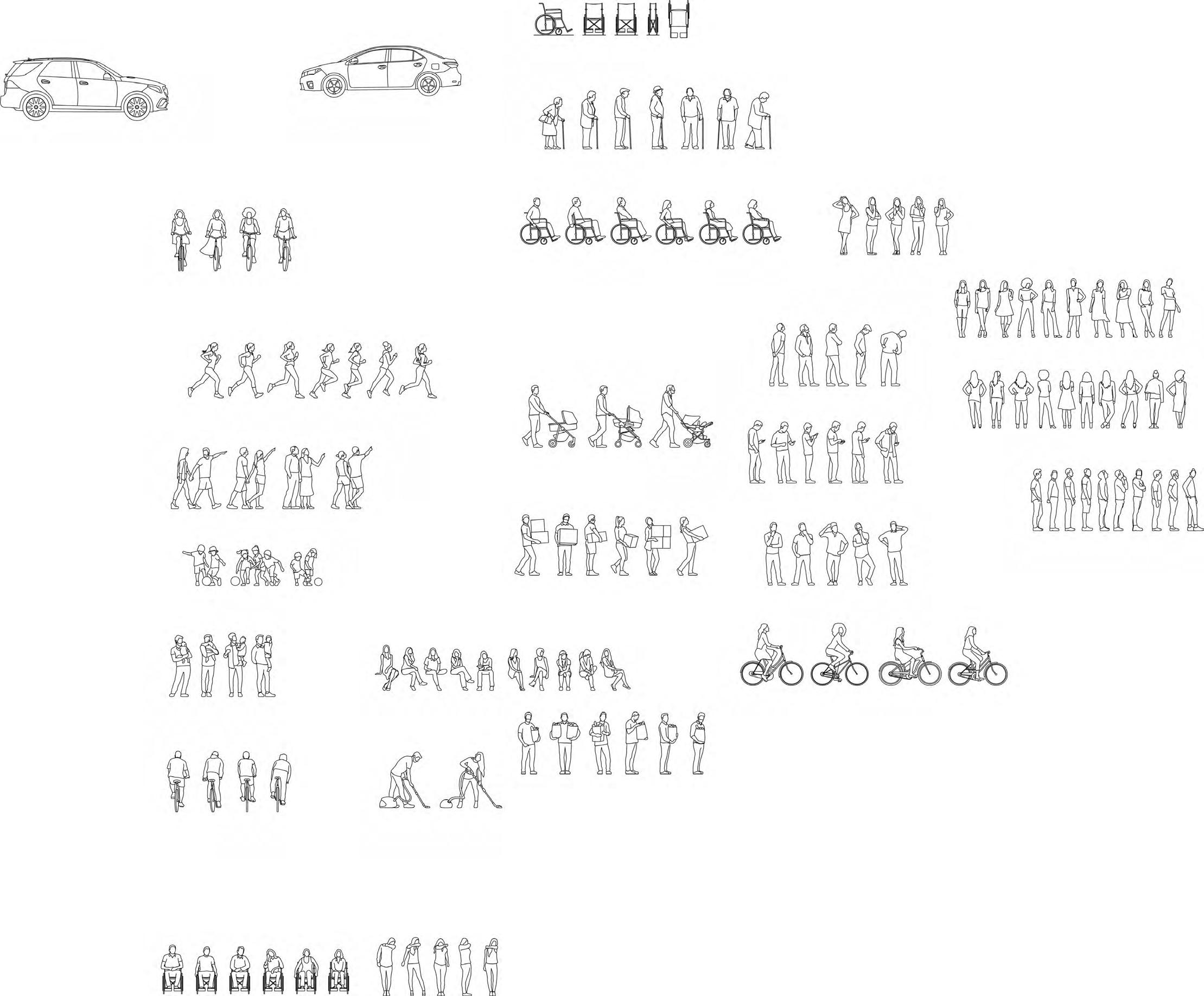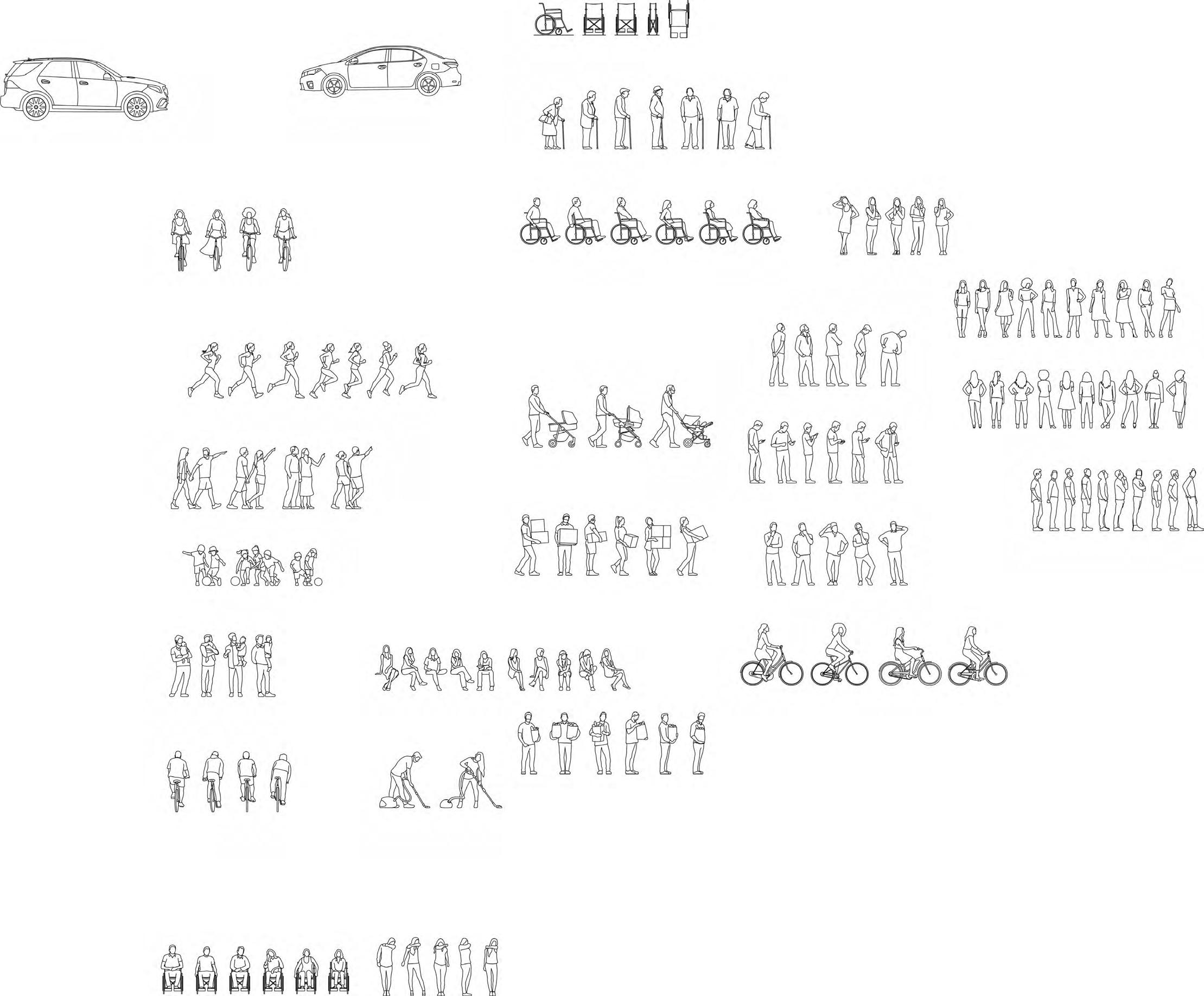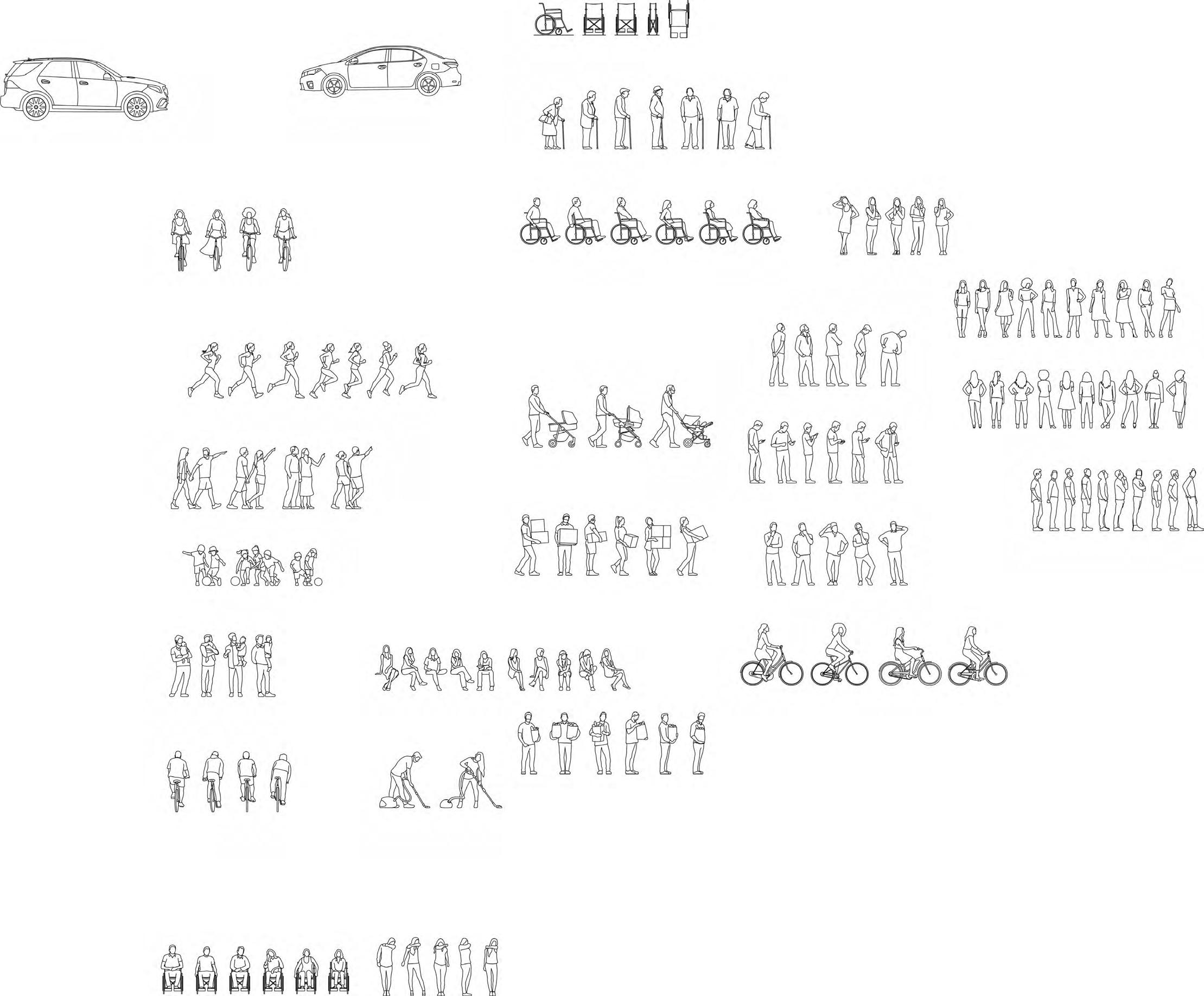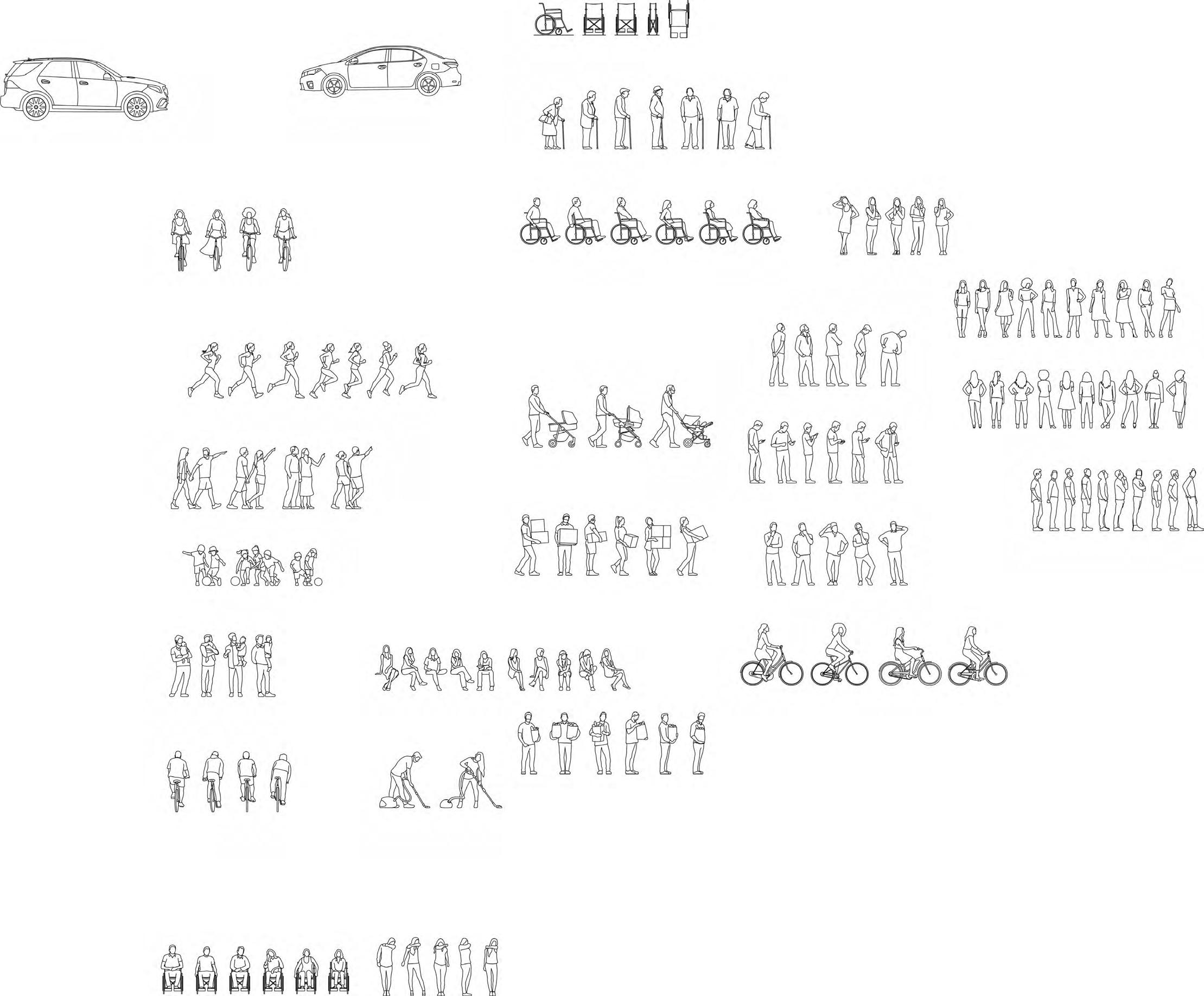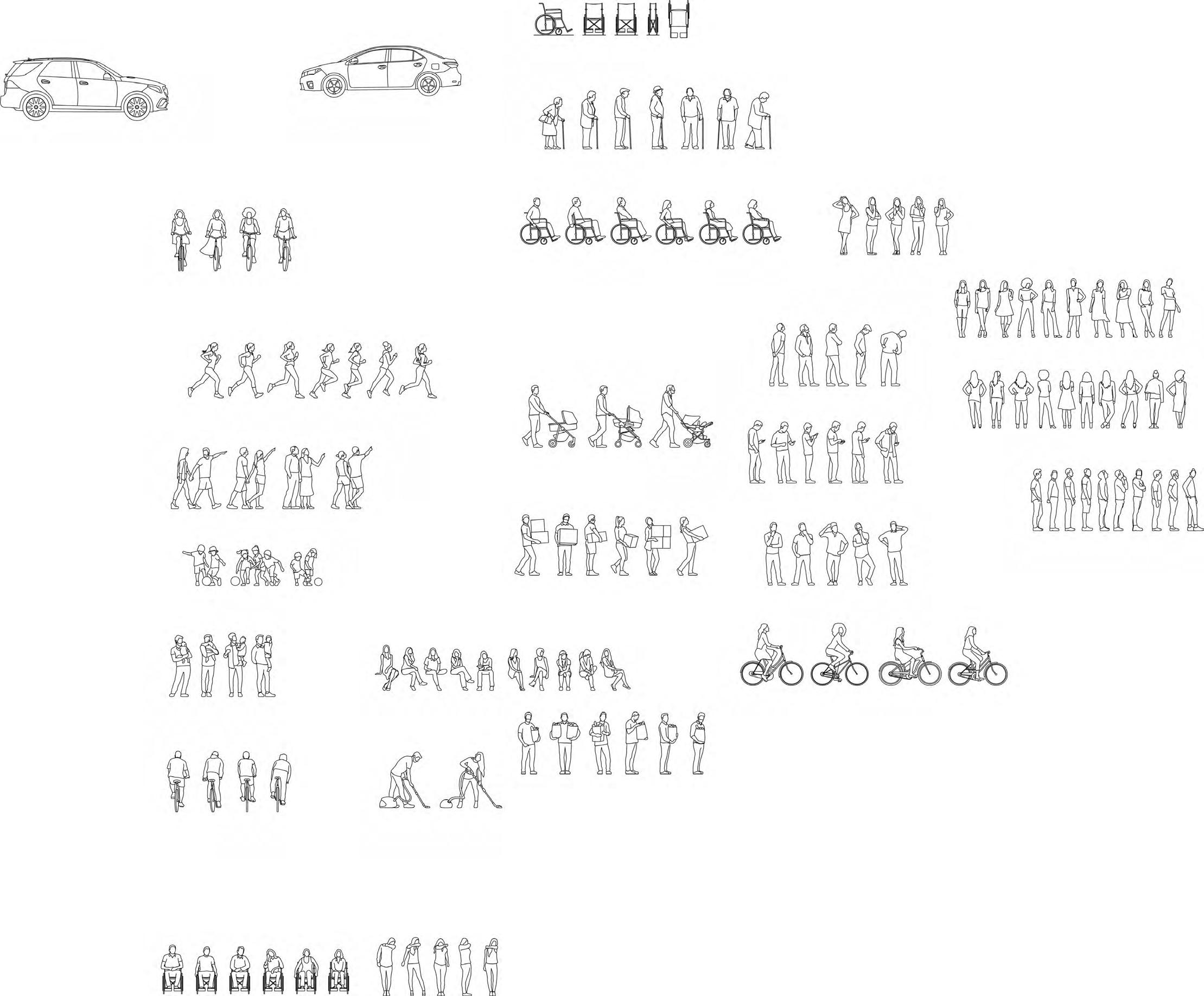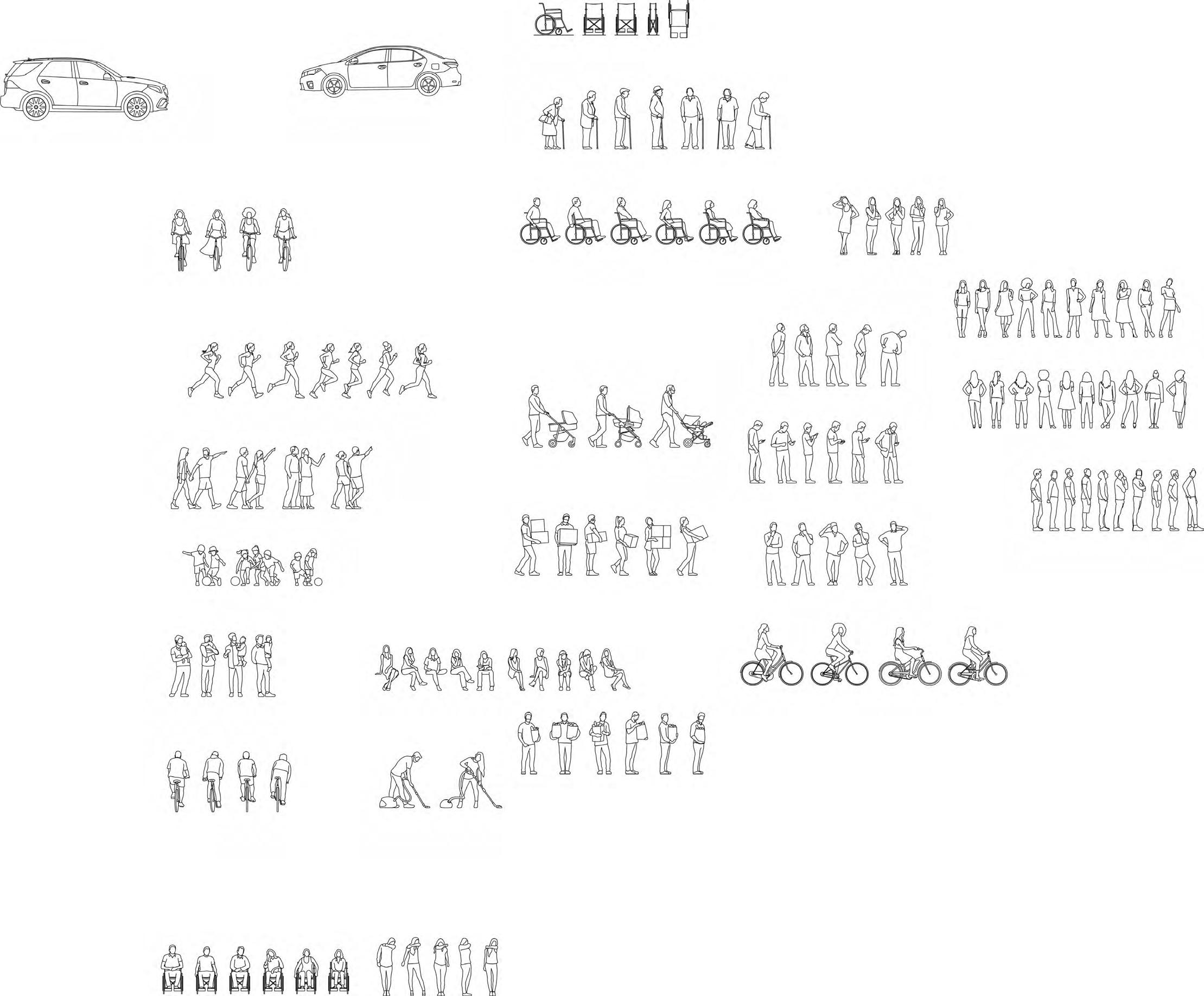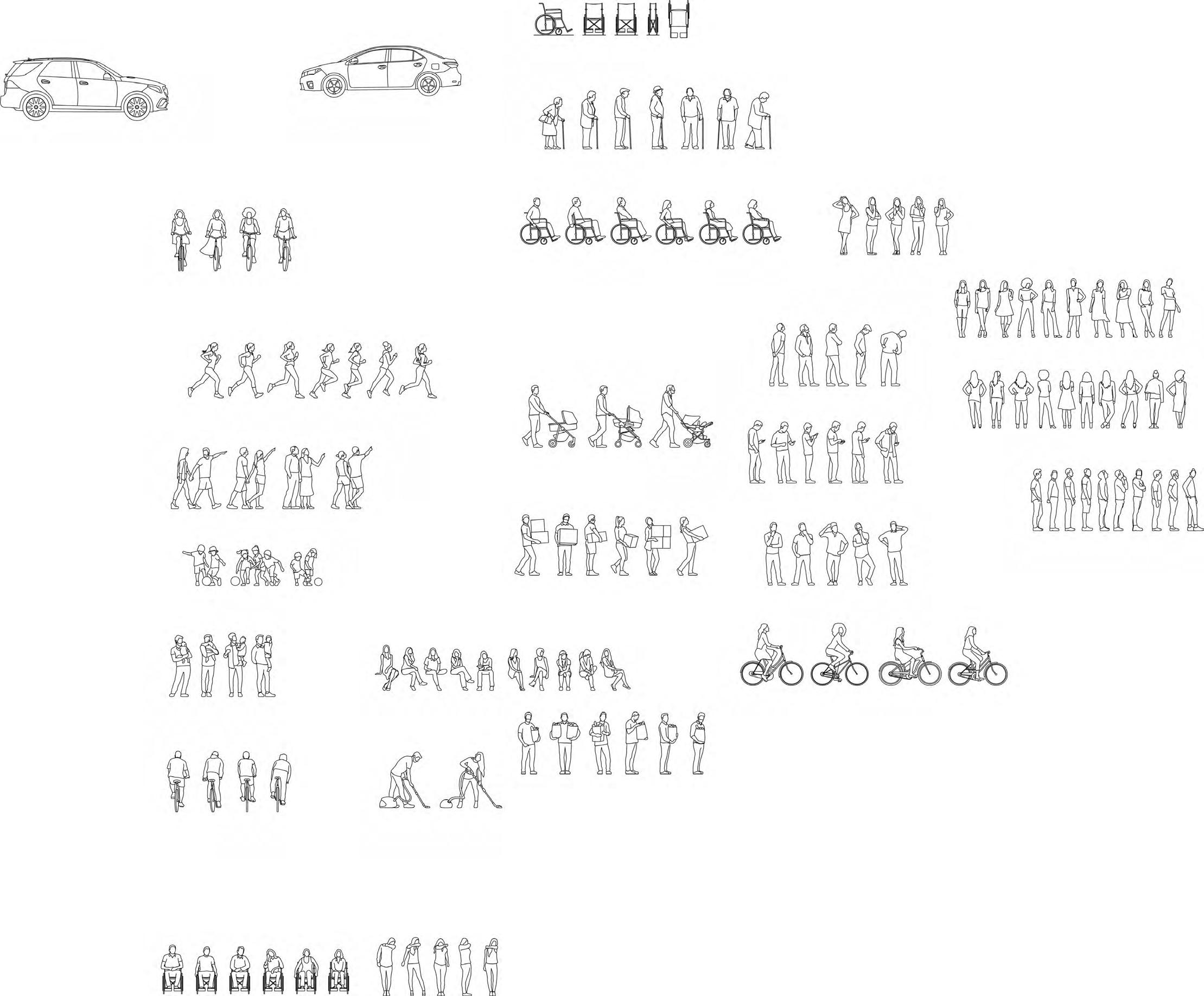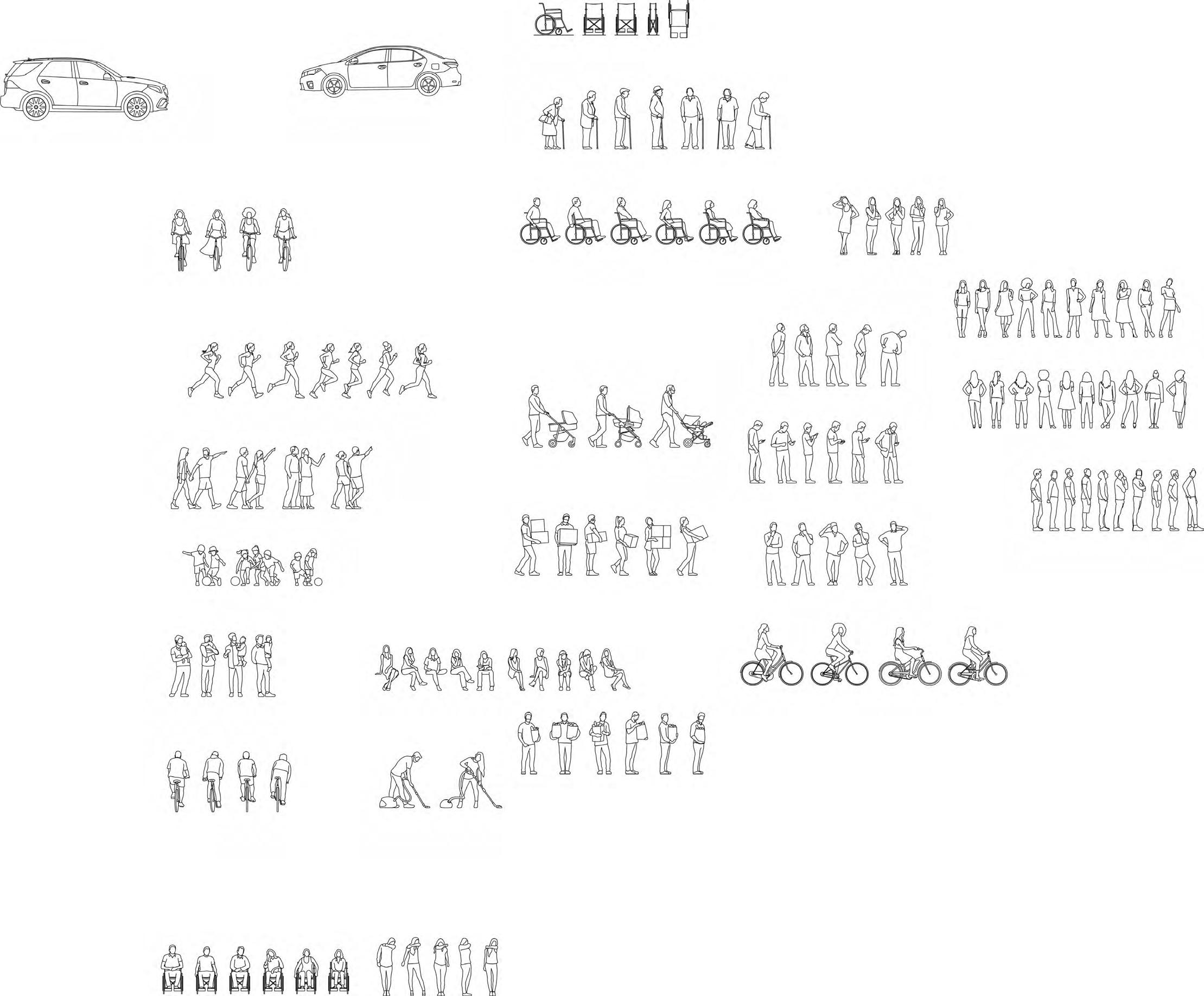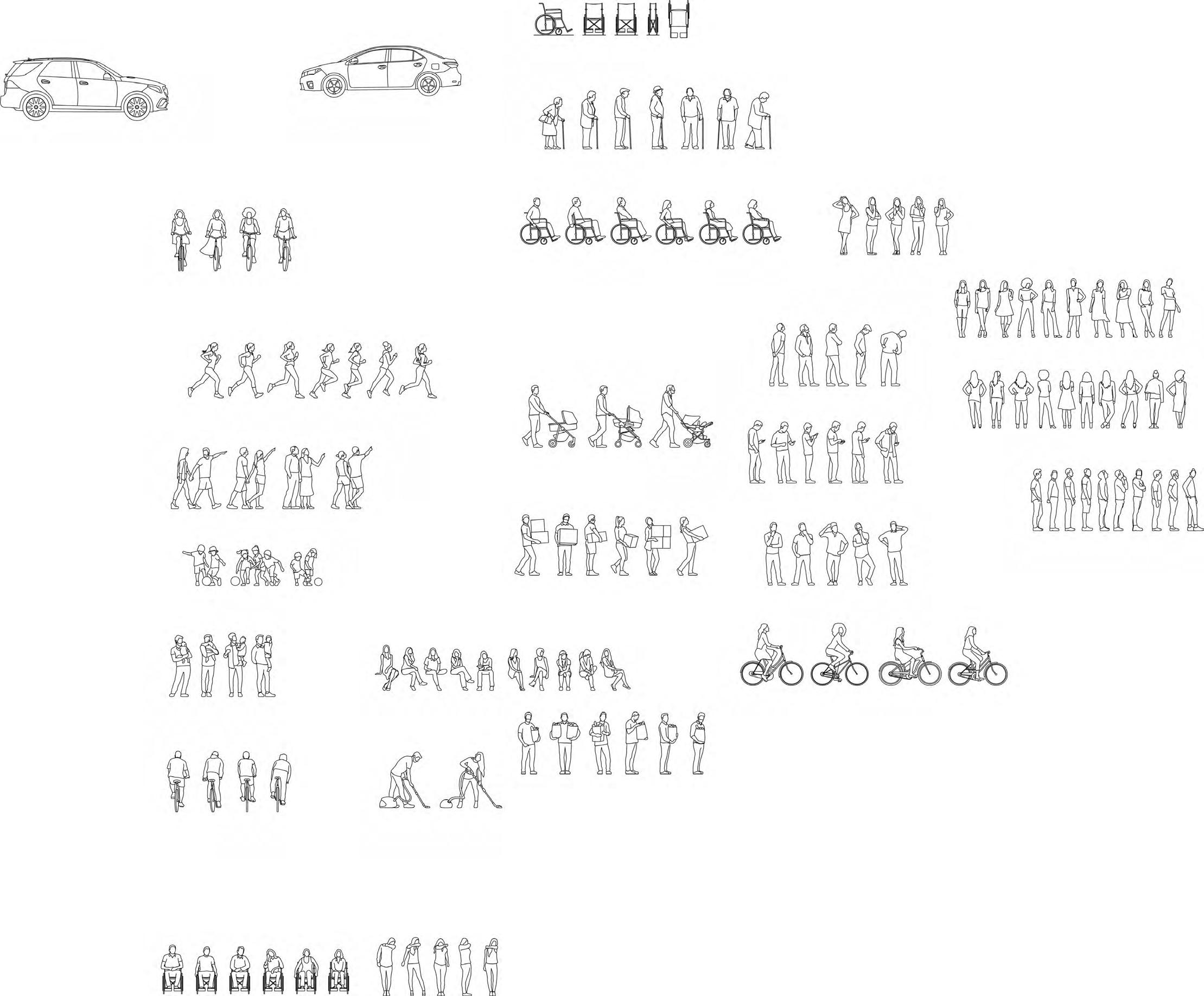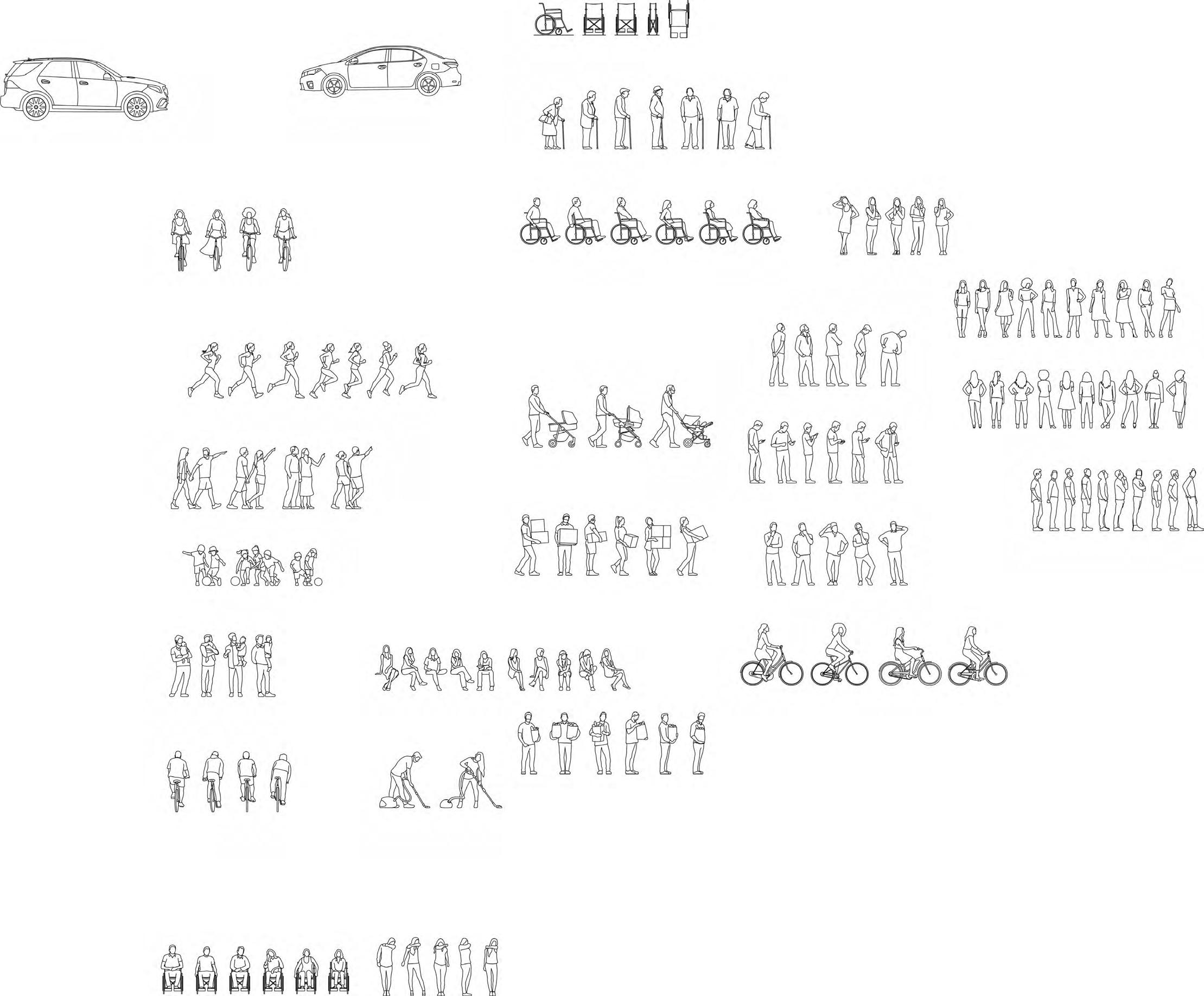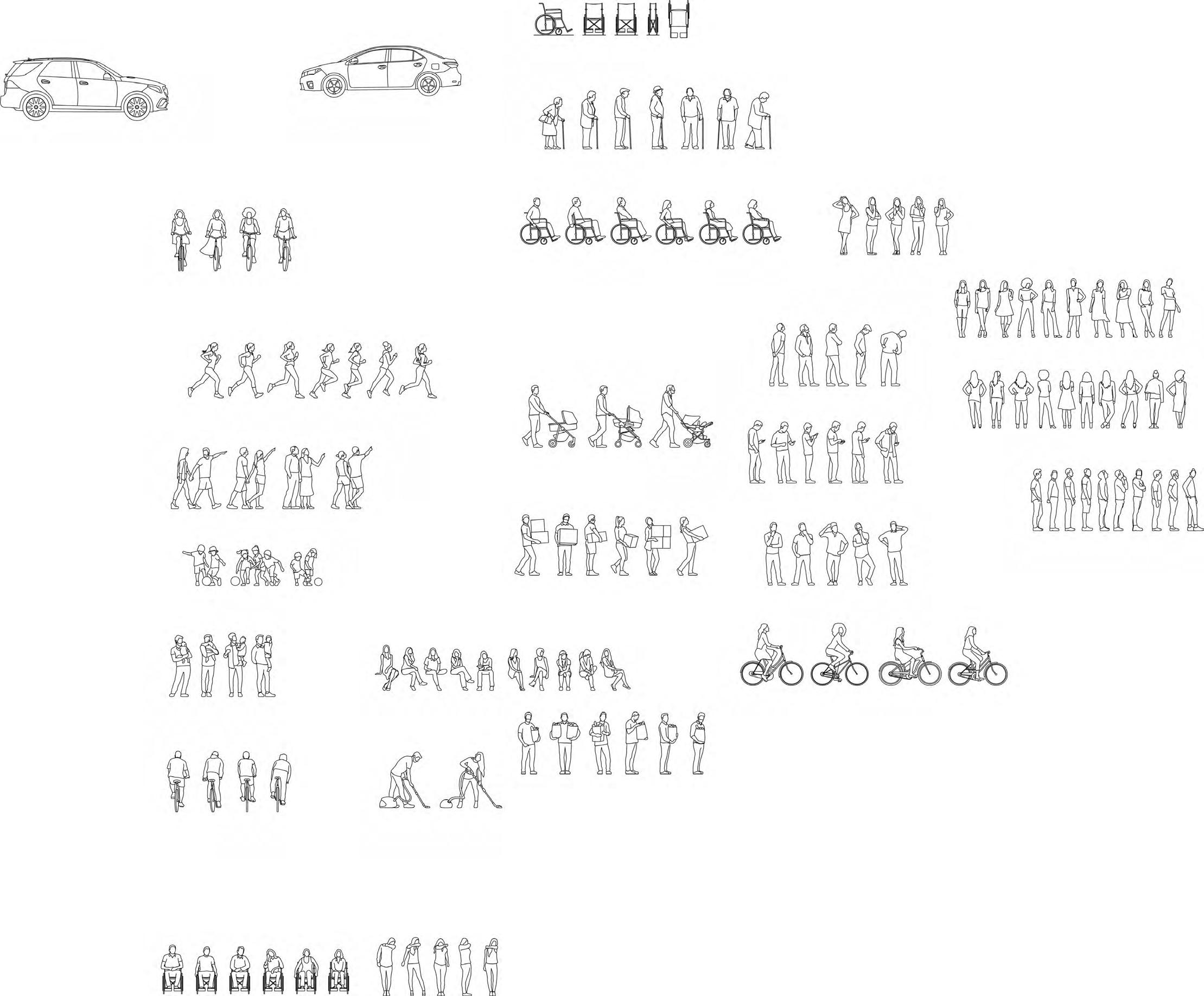 Image: Our House, Heart Of Beaconsfield. Crisis 22243437Studio_5 O U R H O U S E Section 104
Context_Heart Of Beaconsfield Purpose Behind Planning Community feedback was quintessential to the design ideas be hind the Heart of Beaconsfield Master Plan. Involvement through open days, surveys and community workshops allowed locals to voice concerns and highlight important aspirations for the project. Three key planning goals were identified: DD CC CCCEF EC C D B C F BF B CE EE D CCFBFF C CD DC D 1:5000 Heart Of BeaconsfieldSection B-B Section A-A Scale 1:200 105
106
ARCT5201 Detailed Design Studio Unit
ANJA
Coordinator: Andrea Quagliola
Coordinator: Dr Nicoletta Pizzuti
This multi-programme project offers Fremantle's West End a new boutique hotel with luxury spaces and amenities as well as a restaurant highlighting the rich history of the heritage building. The interior of the hotel emanates Fremantle's coastline through various timber textures and "limestone" render finishes, while the exterior focuses on blending into the West End's Federation style vernacular, but with a modern twist. The new façade of 91 High Street Fremantle acts as a contemporary mirror image of the existing 1901 heritage listed building of 85/87 High Street. The iconic classical elements of the old building are replicated in the new through intentional horizontal and vertical analysis which brings an aesthetic equilibrium between the two façades, blending into the vernacular of the streetscape harmoniously while striking enough to be identifiable as a new addition. The intentional setbacks throughout the new building allow for enjoyable courtyard spaces for hotel guests, bringing maximum natural light and ventilation. One of these setbacks includes a rooftop terrace with an inviting garden space for the guests to have the luxury of occupying, contrary to the heavy built-up environment seen dominating the West End. The ground floor restaurant in the existing heritage building along with a significantly sized outdoor dining courtyard and wine terrace further reinforce the intention of the importance of integrating nature into the design. In addition to focusing on the streetscape and façades, creating a clear connection between the two buildings internally was also at the essence of the design. This was successful through the linkage on the first floor, where the hotel corridor extended into the heritage structure.
Image: Hotel detail plan and section.
'Fill
Studio
107
Adjunct Heritage Consultant: Alan Kelsall in the Gap' KOVACEVIC 'Fill in the Gap'
Image: (Top) Hotel spa perspective and High Street streetscape; (Bottom) Hotel lobby perspective, section, first floor plan. 108
109
This studio sought to design a small hotel that offers an authentic Mediterranean experience in rural Sardinia. Located in La Gallura, the in-land site is a generous 4.39 hectares with a gentle slope toward the expansive sea views. The terrain is sheathed abundantly with sensorial and verdant 'macchia', the local scrubland. Bees regale upon this flora, offering a sustainable agritourism initiative to be integrated into the program; the cultivation of Sardinia's iconic bitter honey. Using the site characteristics to its advantage, the design intends to exist as a mere trace upon this landscape, preserving the existing natural environment. The built form is to be guided by the principles of the 'stazzu' typology, a unique vernacular to the region. These historical shepherding stations are simple, linear and humble by dimension. Scattered upon the hillside, the forms blend into the land contours and there is a sense of continuity within spaces; the focus is introspective.
ARCT5201
CHLOE STRAHAN 'Rural Hotel Sardinia'
The hotel will be constructed from robust and locally sourced materials, rich with texture and in the natural tones of the land. Austere but elegant, the hotel lingers as a place of slow rhythms where the qualities and spirit of Sardinia's culture can be savoured. It is a place of rest, an intimate retreat that warmly embraces its guests.
110
Detailed Design Studio Unit Coordinator: Andrea Quagliola Studio Coordinator: Emiliano Roia 'Rural Hotel in Sardinia - Between Tradition and Innovation'
Image: (Left) Guest suite entry collage; (Right) Wet room and plunge bath collage.
111
Image: (Left) Bee farm - immersed in the macchia, scattered along the pathway; (Top Right) West elevation; (bottom right) Guest suite representative plan.
-
Bee Farm 112
plan. 113
114
UGLY HOUSE proposes an alternative to the heavy 'inll' house that Inglewood's character guidelines encourage and explores a new a new kind of ugliness - an approach where preservation of site and ecology take precedence over preserving a suburb's established architectural identity. Humans and landscape are to inhabit the same space and intertwine, sharing ownership of the same house and architectural intervention is to encourage ourishing between both parties. This new form suggests an alternate future of Australian housing and seeks to challenge the current trajectory of our built environment which "is premised on heavy, 'business as usual' housing development processes: erase, fill, bench and slab."
2. Daniel Jan Martin and Geoffrey London, 'The Deep Waters of Perth'. In Nigel Bertram and Catherine Murphy (eds.), In Time with Water: Design Studies of 3 Australian Cities (UWA Publishing: Perth, 2019), 160. 115
In his book The Australian Ugliness, Robin Boyd postulates that the ugliness of Australian architecture falls into two categories: the accepted and the unintentional. The accepted is the blight of age, and the uncoordinated placement of domestic things and civic services, whereas the unintentional is the "over-dressed, overcoloured, overbearing display of features" like a novelty mailbox or painted window frame.1 The Architecture of Inglewood can be described by both. Dictated by strict character retention guidelines, Inglewood attempts to maintain a cohesive architectural identity informed by heritage, however what results is a suburb of imitation. House fronts are similar yet characterised by the accentuation of selected separate features: ornamental roof shingles, fences of the same height but different materials, windows that are vertical but open differently. Featurism.
Image: Sectional perspective. ARCT5101 Architectural Studio Unit Coordinator: Andrea Quagliola Studio Coordinator: Dr Sally Farrah 'DOMESTI-CITY: Redrawing, rewriting, and reconceiving the single residential dwelling in Perth' FYNN TURLEY 'Fitting In' – Ugly House'
2
1.EndnotesRobin Boyd, The Australian Ugliness (Melbourne, VIC: The Text Publishing Company, 2010), 39.
Image: (Left) Exterior Street perspective; (Right) Interior perspective. 116
117
ARCT5102elevation.Architectural
Studio 2 Unit Coordinator: Andrea Quagliola Studio Coordinator: Dr Fernando Jerez 'Shekou Fish Market: Connecting Life, Memory and Environment'
In Shenzhen's rapid growth as a Special Economic Zone, the existing Shekou Port is an area set for reform with an opportunity for it to assume a new historical position within the Shenzhen Bay Coastal Leisure Zone. A unique opportunity exists to capture and celebrate a specific period that is of great significance to the development of the area and simultaneously build a new layer of that legacy in a rapidly evolving city. Currently, the port has a series of abandoned boats of varying sizes that have been deemed to be appropriate sites for the new fish market proposal.
118
The building contains a complementary program that is intended to appeal to international visitors, including a controlled fish production facility, a fish market and a museum that celebrates the past and present of Shekou Port and its associated fish culture. The proposal also includes an innovation hub inspired by Paul Virilio's concept of the invention of the ship also causing the invention of the shipwreck, as well as Shenzhen's unique position as a Special Economic Zone – a position which encourages rapid economic advancement through technological innovation. The hub seeks to solve the impending overfishing crisis that China itself is a major contributor to, given its position as both the largest importer and exporter of fish globally.
Image: Hero
The Sea Stacks proposal re-interprets the existing modern architectural fabric of Shenzhen to become a functional, 'floating' volumetric structure that blends into the skyline and shoreline of the city. Starting with the size of the industry that a particular volume of the structure would contain and its economic potential, different size volumes are developed and 'stacked' upon each other, creating a series of cantilevers that form the building's unique structure.
BEAU ROBINSON 'Sea Stacks'
119
Image: (Left) Detail elevation; (Right) Construction axonometric. 120
121
122
123
The scenario considers approximately one meter deep floods on site, and solar and biomass fuel taking up (most of) the total household power consumption in 2050 Miami, helping to relieve the extreme conditions of global warming and sealevel
The geological condition is unique in Miami where sea-level rise exerts a huge impact and continuous flooding is expected. This project aims at creating a collective housing typology and community pattern that adapts to the predictable extreme climate and environmental conditions in 2050 in Miami, as well as solving household energy issues using decentralized programs and systems.
ARCT5101 Architectural Studio Unit Coordinator: Andrea Quagliola Studio Coordinator: Santiago Perez 'Extreme [Normal] Housing: Miami + Mumbai' YANGTIANG KANG 'Extreme [Normal] Housing: Miami'
[Normal] Housing: Miami.
Image:rise.Extreme
'Foundry Fremantle'sHotel'early
124
settlement hotels, the idea that cast iron was always present in the vernacular of Fremantle's architecture and the desire to revive this craft are the main drivers of the design of the Foundry Hotel. Drawing research from this early settlement hotel in Fremantle has revealed that the hotel often featured major components of cast iron lattice work, including balustrades and ornaments. The desire to bring back this dying art of cast iron within Australia drives the idea behind the hybrid program added into the hotel. The urban artefact of Fremantle, as seen in the National Hotel and Cleopatra Hotel, and which sits within the urban fabric with a distinctive façade, (ornamental, intricate and delicate) are landmarks of the place. Moreover, the new Foundry Hotel in Fremantle will serve as an urban artefact, solidifying its position along the main street (Market Street). The Foundry Hotel caters for artists and artisans of ironworks, and small-scale iron workshops by replacing the dilapidated commercial buildings currently sits on site. The Foundry is a space for Fremantle's community, with two massings within the site sitting adjacent to Wesley Uniting Church. Public spaces divide the two individual massings, creating opportunities for social interactions throughout the day between hotel guests and the public. The two proposed massings are tailored to the existing tenants' needs The hybrid program for the hotel and the micro foundry sit along the Market Street frontage. Circulation spaces hug the massing to create flow between the ground and upper levels, and act as a workspace for the hotel guests.
DEXTER XIAN YANG WONG
ARCT5101 Architectural Studio Unit Coordinator: Andrea Quagliola Studio Coordinators: Alexandra Quick and Oliver Nyman 'Urban Artefact: unpicking the layers of a port city's urban fabric'
Image: Foundry Hotel, Cantonment Street perspective.
125
Image: Foundry Hotel, (Left) Site plan; (Right) Detail section. 126
127
128
The Glass Art Easel is constructed from mild steel and green glass and is flat-packable for ease of transport to the home or gallery. Its soft curves and emotion-evoking presence challenges the traditional A-frame form. It is designed to support the creation of art while displaying its progression as something to be admired itself.
Trang Mai 'Set of Steps'
'Pack Stack Fold' Andy 'EverydayJonesChair'
Lyndsay O'Neill 'Glass Art Easel'
Furniture: From Prototype to Production Unit Coordinators: Peter Kitely and Guy Eddington
Everyday Chair is an ergonomically designed, multi-purpose, flat-pack chair, designed for easy assembly and disassembly. Made from soy-based adhesive plywood and using globalised blueprint distribution, the chair is CNC-cut locally and delivered only the 'final mile' for end-user-assembly. This model bypasses carbon-intensive, long-distance shipping, challenging the status quo in the flat-pack industry.
The Set of Steps is a sculptural coffee table that possesses a unique look. The idea draws inspiration from the many layers of a spiral staircase that remind us of our journey through life, in which, with each step we climb, we gain greater and greater perspective. The table is made from reclaimed timber floorboards with a reinforced glass top. Although not apparent at first glance, the table is designed to flat-pack, and be easily assembled and disassembled.
Juliette Isaacs 'The Carry Couch'
Lucas Allen 'A Chair for an Old Man' Living in small spaces forces social interaction to the public realm, whether in a park, a plaza, the footpath, a carpark, or the middle of the street. A Chair for an Old Man encourages this push for social interaction through its ability to fold, and the lightweight nature of the timber and stainless steel used.
ARCT5593
The Carry Couch is a durable, affordable and accessible furniture item, designed for individuals looking to purchase a couch that they will be able to take with them regardless of their housing situation. This couch is made with minimal elements to enable the couch to be packed down and be carried by one person, when bound with the webbing and D-loops system that form the seat and back of the couch.
Image: Andy Jones. Everyday Chair. 2022. Photography by Matt Biocich.
129
Image: Juliette Isaacs. The Carry Couch. 2022. Photography by Matt Biocich. 130
Image: Lyndsay O'Neill. Glass Art Easel. 2022. Photography by Matt Biocich. 131
Image: Lucas Allen. A Chair for an Old Man. 2022. Photography by Matt Biocich. 132
Image: Trang Mai. Set of Steps. 2022. Photography by Matt Biocich. 133
134
In Asakusa, there is a famous shopping strip called Nakamise-dori, which runs across 250m of temple grounds, where traditional souvenirs, snacks and sweets are sold. The street being on temple property, starts and ends with a temple gate: the southern end features the outer gate of Kami-nari-mon, a 'gate to the wind and thunder god' in Shinto. To the north is the inner gate of Hozomon, the 'gate of treasure', protecting the sacred Buddhist artefacts above. What eventually follows is Sensoji Temple, a place of worship devoted to Kannon 'the goddess of mercy and compassion' in Buddhism. Originally built in 645AD, Sensoji became Tokyo's oldest temple. However, on the 10th of March 1945 the site was destroyed during the World War II air raids on Tokyo. Over hundreds of years, the site has been rebuilt as a symbol of rebirth and peace to the Japanese people with the remains of the past only evident by a tree in the courtyard that has regrown in the husk of the old trunk. The site and temple are now a place of resilience. Asakusa revealed the significance of layering elements in space - both horizontally and vertically, between object and object, where Shinto and Buddhism coexist as two religions in a built framework for Japanese culture. Through drawing these elements, the temples and layered spaces of traditional Japanese architecture is further understood. What was discovered are void spaces or interval spaces not as pure abstract emptiness or silence but instead charged voids or charged intervals. Charged with subtle presences, transient phenomena, memories of past and future events. This is the Japanese concept of 'Ma'.
ARCT5520 Drawing Resilience Unit Coordinator: Kirill de Lancastre Jedenov 'Charged Voids, Absences, and Intervals'
JUSTIN KATSUMATA YU 'Genkan, Shoin, Engawa'
The presented triptych 'Genkan', 'Shoin', and 'Engawa' are drawings of domestic architectural spaces where Shinto and Buddhist beliefs through objects and behaviours are understood. Representing the behaviour would be trivial and contradictory, instead what is drawn is the space between object and object as charged voids and charged intervals. Behaviour is known to have occurred in these spaces where objects now give sense to time and a reflection upon yourself as the viewer in space.
Image: Poem by Saigy (西行1118–1190), from 'Shin kokin wakash' (新古今和歌集). Unmounted Shikishi; ink on decorated paper (214 x 183 mm). Text: 'Even a person free of passion / would be moved / to sadness: / autumn evening / in a marsh where snipes fly up'. The Mary Griggs Burke Collection, accessed July 05, 2022, http://burkecollection.org/catalogue/527-poem-by-saigy%C5%8D-from-shinkokin-wakash%C5%AB
135
Image: (Left) 'Genkan'; (Centre). 'Shoin'; (Right) 'Engawa' (Paper 500x700 mm). 136
137
138
KATHY CHAPMAN, STUART CONFAIT AND JARROD DUFFY
139
The Minority Report / Know Your Body by Kathy Chapman, Stuart Confait and Jarrod Duffy highlights the systematic discrimination of minorities – specifically the queer, elderly, and POC communities – within the medical industry, and the subsequent societal discrimination surrounding minority communities. This led to the development of a proposed framework, consisting of a book and a series of posters. The book provides information about the human body to the public, highlighting various ailments that are commonly misdiagnosed or undiagnosed. A series of posters regarding various illnesses in minorities is intended to be published online as a tool for medical students and professionals to use and learn from.
'The Minority Report / Know Your Body'
ARCT5521industry.Empowering
This unit seeks to address global issues (social, economic, environmental and political) using design approaches and frameworks to establish the value of design to a broader audience. Through design-based research, students critically analyse and evaluate a range of global issues, their constraints and their respective design strategies looking at the front end of the design process, focused not just on problem solving but on problem definition. Students engage in experiential learning about the role of design disciplines in catalysing social-innovation outcomes, and enhancing society's capacity to act. With an emphasis on small-group dynamics and facilitation of co-creative processes, students build emotional intelligence and understand how to better craft and maintain collaborative relationships. By speculating on emerging issues in a co-creative setting, students develop a framework of design tools that become a foundation for future design approaches with the ultimate goal of empowering communities.
Communities Through Design Unit Coordinator: Lara Camilla Pinho
Image: Highlighting the issues minorities (specifically the queer, POC, and elderly populations) face within the medical
Image: (Left) Prototype poster for syphilis in the elderly community; (Right) A proposed framework of posters that will provide detailed information on specific 140
specific illnesses for different communities. 141
Image: Year 2050 exterior view - rusted Corten steel and sea level rise.
Shekou Fishing Port is a historical site and the epitome of urban development in Nanshan District, Shenzhen. In its time, it was deemed a first-class fishing port due to its superior geographical conditions. Today, the old fishing port has a new historical position, as a crucial component of the Shenzhen Bay Coastal Leisure Zone.
Shekou Maritime Museum sits at this prominent site which connects land and sea, with its north-east orientation framing the view of the fishing port and facing Hong Kong across the water. The museum aims to design a space that evokes memories in many of Shenzhen's people by bringing them back to the fishing port. The image of the museum alone has the power to tell the story of Shekou Fishing Port. The design concept was derived from the fishing boats and fishing vessels that are often moored on the shore. Corten steel is the main material used in the façade, designed to imitate the rusty materiality of the old fishing boats. Unlike most traditional museums with ample space, the Shekou Maritime Museum is segmented to show hierarchies within the space and to follow the form of fishing boats. The main lobby serves as a transitional space,separating private areas such as exhibitions and offices, and public spaces such as the auditorium, a multifunction study zone and a restaurant. The simplistic design has been integrated with a series of openings and skylights to allow the daylight to shine in, creating a seemingly futuristic effect in the museum. Overall, Shekou Maritime Museum is a novel building that brings a fun experience to the visitor. It is unique to Shekou and will continue to bear the memories of the old fishing port.
ARCT3000 Architecture Studio 3 Unit and Studio Coordinator: Dr Fernando Jerez
'Shekou Museum: connecting life, memory and environment'
'Shekou Maritime Museum: The Disappeared Shekou Fishing Port'
EUGENE TIONG
142
143
Image: Shekou Maritime Museum's night view. 144
145
146
LOUISA PETERS 'Post-Carbon Community Centre in Leederville'
Image: Post-carbon Community Centre in Leederville. ARCT3000 Architecture Studio 3 Unit Coordinator: Dr Fernando Jerez Studio Coordinator: Santiago Perez 'Infrastructural Urbanism'
Additionally, e-scooter and e-bike stations will be introduced to the area to promote sustainable travel options. These, amongst many other constructional measures, will allow the building to achieve a carbon neutral status and eventually with further developments, it may even exceed that, becoming a truly carbon-negative architectural structure.
Leederville is a suburb known for its restaurant scene and eclectic vibe, and not much else. The entertainment district offers, so far, very little to its residents and potential visitors in terms of day-time activities and nightlife. The following proposal for a new Leederville Community Centre, a hub for activities, features several spaces which cater to all generations and cultural backgrounds, while being at the forefront of environmentally sustainable architecture. The centre will introduce new activities for visitors, such as a rooftop forest, a silent disco, a climbing installation suspended in the air with ropes as well as a cat café to de-stress, and will also feature new technology which benefits the surrounding environment. The unique design of the community centre will allow visitors on all floors to view the skate park, a central component of the area at present. Painted with UV-colour that glows at night, the skatepark itself aims to limit power usage through the reduction of light installations at night. The glass façade around the building will involve microalgae panels to provide better air quality through the process of photosynthesis and additional biofuel mass.
147
Image: Section of the Community Centre in Leederville and exterior visualisation. 148
149
Teaching Staff: Mark Jecks and Andrea Quagliola
In terms of materials, the building promotes the use of organic and recyclable materials, prioritizing the reuse purpose.
This unit is the culmination of the technology sequence in the Architecture major. As such, it is thought of as an extension and further development of ARCT2030 Materials and Small Constructions. Through a similarly analytical methodology it introduces students to construction techniques of greater complexity, with an emphasis on architecture as an integrated manifestation of structure, body, skin and building services.
The LEED Gold certified ICTA-ICP building, designed by H Arquitectes, has addressed the challenge of sustainability from the very beginning. The main structure of the building is made of concrete, which has a long-life cycle and low cost. With a high thermal inertia, concrete also contributes to passive comfort of the building. Pipes are integrated into the post-stressed concrete slab for lighter structure and air circulation. As secondary partitions, wooden boxes are inserted into the building and arranged flexibly according to different needs. The overall concrete structure is wrapped by exterior polycarbonate panels. In particular, computer-based greenhouse systems control the opening and closing of exterior panels for solar gain and passive ventilation of the building to maximize energy efficiency. The void portion, or patio, inside the building encourages natural light and ventilation. Plants in the patio also adjust the humidity gradient to improve the overall comfort.
Coordinator: Andrea Quagliola
ARCT3030 Materials and Large Construction Unit
QINGYIN YANG 'UAB Research Center ICTA-ICP Analysis'
Image: H Arquitectes + DATAAE, UAB Research Center ICTA-ICP, 2D analysis.
150
Topics include architectural and structural analysis, materials and sections; fire services and safety; hydraulic, mechanical, and electrical systems, and the types and applicability of constructional systems to different architectural expressions.
151
Image: H Arquitectes + DATAAE, UAB Research Center ICTA-ICP, 3D analysis. 152
153
ARCT3010 History and Theories of the Built Environment Unit Coordinator: Joely-Kym Sobott Teaching Staff: Joely-Kym Sobott and Dr Daniel Grinceri GARETH LARSEN 'Remembering 9/11: A Monumental Challenge'
8 A more recent digital app does personalise the experience, however this is through archives of information and images suspending the events of 9/11 and in so doing, is seen to perpetuate the trauma.9 There appears to exist a conundrum, where true meaning and a single provocative narrative or open abstract, must somehow be disentangled from the free market and democratic expressions, which ultimately, we are seeking to preserve. Some of the architects involved in the site have increasingly been sardonically ridiculed as a "global brand" of standardised commemorative architecture. 10
The destruction of the World Trade Centre's Twin Towers shook the world. 80 million Americans and up to 2 billion people globally, watched the towers collapse in real-time.1 Baudrillard2 describes these events as "pure spectacle, pure image". Ever since the first motion picture of a moving train caused people to move to the back of the cinema concerned the train would breach the screen, cinematography has sought to amplify realism, impact, and message.3 Films such as Independence Day and The Day After Tomorrow finished a catastrophic story with a sense of hope and commemorative films such as Schindler's List and Saving Private Ryan offered a more sobering and reflective account of real events. Movies that are presented long after the event, or in a fictional era, leaves the audience leaving the cinema in a different space and time and resume life as usual. So what happens when the images seem like the latest and greatest blockbuster, but the events are instead real-time and involve real people, and we are left with a shared grief, wondering whether the time and place we know has indeed changed?
Achieving memorial design objectives Rather than Arad's intent for "a built equivalent of a moment of silence" leading to expectations of peace and "introspection" or "modest
154
In terms of healing, Simpson6 says that the monument does nothing at all while Reno 7 believes that the site "offers no public meaning" in that "there is nothing to dissent from – and nothing to consent to". It is more of a tasteful memorial park than a lived experience of people and a nation were,simply inviting people to "contemplate the annihilating abyss of death, a sad inevitable destiny we all share". In fact, if the original Towers were considered distasteful in the historic vicinity, then their footprint memorial is "brutally reductionist" and a "failure of the imagination."
serenity"and "quiet and stoic defiance" etc, Simpson believes the 9/11 Memorial appears to connect the visitor in a more metaphysical way. This harks back to the moment of the event, its horror through theatre, turbulence, considering death and therefore appreciating being alive, and imagining the position of the victim. 4 However, a significant qualitative study into child experience concluded that adolescents "grasped the importance of the memorial and were able to reflect" and experienced "negative emotions such as sadness" nonetheless, this does seem confined to simply "death and dying" rather than the narrative sitting behind. 5
155
Image: Governor Nelson Rockefeller looks at a model of the World Trade Center, with its architect Minoru Yamasaki, in 1964.The architect sought to project unity and hope, but the design was criticised as out of keeping with its historic neighbourhood boldly representing capitalism and greed.
Photographer: John Campbell/NY Daily News via Getty Images. Bloomberg, UK.
3. Loiperdinger, Martin, and Bernd Elzer. 2004. "Lumiere's Arrival of the Train: Cinema's Founding Myth." The Moving Image 89-118.
the Tower, Museum and PATH station depends on patronage to ensure their profitability and continuity (this in itself will become a measure of success), that free markets and enterprise lived on, in the face of adversity. What is most apparent during this project is that commemorative architecture is highly subjective, and full of compromise which may restrict a strong vision. Critics18 cynically emphasise the $700 million cost of the memorial, which following extensive design consultation, only resembled the initial proposal, but democracy at times is expensive (just consider democratic elections), however the participatory process and shared outcome serves to enshrine our confidence in the very thing it represents. Perhaps with time, Arad's views will accord with those of Eisenman in relation to his Memorial to the Murdered Jews of Europe, who used to oppose but now shrugs off the sentiment "as an architect you win some and you lose some."19 Endnotes
4. Simpson, David. 2011. The 9/11 Memorial. New York, November 17, 32.
It seems increasingly apparent that the entire site offers a multi-faceted narrative and turns passive subjects into active citizens (as Lin had emphasised in her memorial). The tower continues America's urban capitalist growth story, and the PATH station (which Simpson believes is the most successful and global element) "is embedded in rites of passage between places, in time, and between the upper and lower worlds."17
2. Baudrillard, Jean. 2002. The Spirit of Terrorism. New York: Verso, 188.
Although the legacy of the entire site, including 156
7. Reno, Russell R. 2011. "The Public Square: A continuing survey of religion, culture and public life." First Things 1-54, 4. The bigger picture Baptist11 asked what the place (combining the memorial and museum) will become, "public place or death space, ossuary, or park, or simultaneously a heterotopic realm of incomparable identities and multiple experiences?". Landsberg12 questions whether the 9/11 site can be effective in cultivating privately felt memories given the mass cultural representation, where new images and ideas conflict and potentially replace a person's archive of experience. In this regard, the memorial is seen to occupy an "emotionally charged middleground, neither entirely subjective of objective" or a middle voice, where there is no control over how experiences are mapped into us upon their living, or how they are retained and retrieved, and therefore "my memories of the dead comingle with strangers."13Thereishowever, a strong argument made by Sturken14 that the Museum (conceived after the memorial) now bears witness to the events of 9/11, which walks people through a story and asks for their opinions at the end which is compelling. An area adjacent to the remains buried below the memorial allows the families to grieve privately,15 provides a political narrative and seeks closure. The scale of the site, criticised for its depersonalisation, "functions in the form site as a form of exceptionalism, which forms a part of American exceptionalism."16
6. Simpson, David. 2011. The 9/11 Memorial. New York, November 17.
1. Moraes, Lisa de. 2001. "For an Extraordinary Week, Nielsen Puts the Ratings Aside." The Washington Post. September 20. Accessed April 17, 2022. d86509843b9c/nielsen-puts-the-ratings-aside/52bf74fc-af28-4c43-bbd8-com/archive/lifestyle/2001/09/20/for-an-extraordinary-week-https://www.washingtonpost.
5. Croom, Andrea R, Chloe Squitiero, and Mary Margaret Kerr. 2018. "Something So Sad Can Be So Beautiful: A qualitative study of adolescent experiences at a 9/11 Memorial." Visitor Studies 157-174, 157.
13. Jones, Owain. 2005. An Ecology of Emotion, Memory, Self and Landscape. New York: Routledge, 7.
18.
19. Young, James E. 2016. "The Memorial's Arc: Between Berlin's Denkmal and New York City's 9/11 Memorial." Memory Studies 325-331, 330. 157
9.
15. Senk, Sarah. 2018. "The Memory Exchange: Public Mourning at the National 9/11 Memorial Museum." Canadian Review of American Studies 254-276.
16. Sturken, Marita. 2015. "The 9/11 Memorial and Museum and the Remaking of Ground Zero." American Quarterly 471-490.
10. Lipeskind, David, and Graham Cairns. 2016. "The SocioPolitical Minefield of Symbolic Architecture." Reflections on Architecture, Society and Politics 187-203.
8. Leigh, Catesby. 2014. "A Memorial to Forget." First Things 49-56, 50. Hess, Aaron, and Art Herbig. 2013. "Recalling the Ghosts of 9/11: Convergent Memorialising at the Opening of the National 9/11 Memorial." International Journal of Communication 7 2207-2230
14. Sturken, Marita. 2015. "The 9/11 Memorial and Museum and the Remaking of Ground Zero." American Quarterly 471-490.
17. Simpson, David. 2006. 9/11: The Culture of Commemoration. Chicago: The University of Chicago, 74. Leigh, Catesby. 2014. "A Memorial to Forget." First Things 49-56.
11. Baptist, Karen Wilson. 2015. "Incompatible Identities: Memory and experience at the National September 9/11 Memorial and Museum." Emotion, Space and Society 16 3-8.
12. Crowshaw, Richard. 2010. The Future of Memory. New York and Oxford: Berghahn Books.
The goal of the project is to foster engagement between the local community and residential dwellings in a way that also blurs the boundaries between the green spine and the Knutsford St proposal. Using a 4x4.8m modular design approach, it is configured in a disperse arrangement to incorporate both sites' environments while allowing the buildings to breathe with pockets of space. The design also provides opportunity for the residential user to add functions to their dwelling on the unoccupied frames as needed. The spatial journey integrates the Japanese concepts of space, WA; BA; and MA. The concept of this space is one which allows for spontaneous encounter (MA), shared space for collaboration (BA), and a space for deep focus and introspection (WA).
Studio Coordinator: Dr Tatjana Todorovic 'House that stands the test of time'
GHIM CHONG TAN AND RYAN TAN Ghim Chong Tan 'Adaptive Pavilion Houses'
158
ARCT2000 / ARCT3000 Vertical Studio Online Unit Coordinators: Dr Fernando Jerez and Lara Camilla Pinho
Ryan Tan 'Flexi Dwelling'
Image: Ryan Tan. Flexi Dwelling, south perspective.
The multi-complex is a flexible and adaptable residential complex that can be adjusted and assimilated to ever-changing situations such as the current pandemic. The residential design caters to different family sizes and individuals that slowly adapt to everyone's different needs. The dwellings are arranged in a way that creates small pockets of greenery between homes. Some of the buildings can join to become one big house for larger families, while some are stand-alone homes, likely for couples and individuals. The dwellings are varied in height, from one to three storey buildings. The dwellings are interconnected by their shared backyards with outdoor and indoor communal spaces, with pathways and community gardens provided to build a strong and friendly sense of community within the residence.
159
Image: Ghim Chong Tan. Adaptive Pavilion Houses, plan and axonometric. 160
161
162
ARCT2000 Architecture Studio 2 Unit and Studio Coordinator: Lara Camilla Pinho 'Rooftop Rooms'
Designed within the tight parameters of a rooftop on a four-storey complex in the mega metropolitan of Seoul, South Korea, this unit complex aims at creating a solution for the growing population in Seoul, many of whom are in their 20s – 30s, on a low-income and unable to find standard housing due to the high cost of rent and minimal availability. A crucial part of the brief was to investigate owner-driven construction for habitants who would presumably have little to no knowledge of home construction. Through the simple stud walls, straightforward floor plan and material selections that could be sourced from scrap yards, this design fits the requirement of being easily assembled. The limited space on the rooftop also gave rise to the challenge of allocating areas for both public gatherings and private dwelling. The proposed design allows for a variety of activities in pockets of outdoor spaces between two of the units. Shown in my project is a yoga retreat and an artist's outdoor studio. The irregularity of the structure, being on a 45-degree angle, also gave substantial space for public recreational gathering immediately upon entering the rooftop. Traveling further into the outdoor area also gives room for outdoor covered (or open-air) seating. In saying this, multi-functionality was a key focus for my project. Allowing more than one function for a space, two small living areas are able to be opened up to create a large gathering area for both inhabitants of adjacent units. This, combined with the ability for the South-East walls to be propped up, allows the summer breeze to flow in, especially on a hot day. The walls also create shade, making an even larger indoor-outdoor covered area and eliminating the need for sourcing additional material for a sunshade.
Image: Daegagseon Oktapbang, isometric.
163
SAADMAN KHAWRIZMI 'Daegagseon Oktapbang'
Image: Daegagseon Oktapbang (Left) floor plan and (Right) section. 164
SECTION B DURING1:50 WINTER MONTHS 165
ARCT2000 Architecture Studio 2 Unit Coordinator: Lara Camilla Pinho Studio Coordinator: Dr Nigel Westbrook 'Polykatoikia'
Above ground, the building consists of seven levels connected by stairs inspired by the game Snakes and Ladders. The stairs that cut through the floors of each level offer an indirect way of moving through the building (ladders). These stairs, with their oval-shaped openings, allow for connections between the floors. It provides the visitor insights into what is happening above and below them and permits light and air to travel throughout. The vertical staircase (snakes) is the more direct way to move around the building. A vertical gallery surrounds the stairs and visitors are privy to the work of resident artists as they make their way up.
Image: Artist Squat, sectional perspective.
166
Athens virtually highlighted the city's love of street art and their homelessness issues. The idea for an artist squat was inspired by 1960s Europe and research which revealed that artist squats were very popular during this time. In the 60s, artists such as Pablo Picasso and Amadeo Modigliani spent years transforming buildings deemed as 'ruins' into works of art and squats that housed all types of people. The squat has a cafe, art school, studio, rooftop bar, and living areas with outdoor courtyards. Vertical columns extend the entirety of the building. These columns create and define spaces, giving the building a fluid and organic feel. Occupants can create and change areas at their command.
Below ground level houses a subterranean art gallery. Accessible only via a neighbouring street and hidden from the passing eye, the gallery is a game in itself to find, a theme that continues throughout the building.
JOE KENNY 'Artist Squat'
The concept for the artist squat was to create a blank canvas for immigrants, artists, creatives, youth and the homeless, where art, collective living and work are practised, enhancing and growing community participation while providing a place to Exploringlive.
167
Image: Artist Squat, physical model. Photography by Samantha Dye. 168
169
Image: Axonometric detail of ceramics studio wing. ARCT2000 Architecture Studio 2 Unit Coordinator: Lara Camilla Pinho Studio Coordinator: Sion Bourne 'Hilton Central Housing Development'
The two housing projects aim to cater for each client's specific current and emerging needs, as well as exhibiting their own unique style and character. One project aims to strike a balance between a highly extroverted ceramicist and her quieter health-coach partner while also allowing for a re-arrangement of interior space, adding extra spaces for future family needs. The second project caters for an elderly couple navigating retirement and taking care of their three grandchildren. A family tradition of fantasy roleplaying night calls for medieval and fantastical themes to permeate the house in many ways, while the floor plan allows for future accessibility concerns given the age of the clients.
170
HARVEY RUPP 'Houses for a Fantasy Roleplaying Family, and a Ceramicist and Health-coach Couple'
171
Image: (Left) Ceramics studio terracotta motif wall elevation; (Right) Terracotta tiles. 172
173
GANIS NABILA 'Analysis of Building Systems'
Teaching Staff: Emiliano Roia and Jake Gethin
Materials
174
The unit also studies construction techniques, building materials, structure and site-works for small and medium scale buildings. The unit introduces some structural systems and behaviours, looks at the various parts of buildings, and concentrates on how technology informs and influences the places and spaces of the built environment. The unit places particular emphasis on the relationship between technology and design, which, in my teaching experience, is often perceived as two separate architectural issues. Students are asked to analyse four contemporary houses (or small buildings) from a list of case studies, which use different construction techniques. The result of this study is displayed and submitted in a hand drawn A4 Booklet.
ARCT2030 and Small Constructions Unit
This unit aims to develop students' ability to critically observe and analyse smallscale contemporary buildings. Through studies of the relationships between technology and design, the unit presents various construction systems and building materials. By using a methodological approach based on analytical drawings and diagrams, the unit also aims to teach the skill of drawing by hand as a way of thinking rather than just representation. The analytical drawings aim to reveal the underlying patterns of organisation that exist within buildings (e.g. structure), in order to highlight the relationship between design and construction systems. Through highly selective drawings, the analysis is devoted to simplifying and clarifying some of the construction systems that define a building.
Coordinator: Emiliano Roia
Image: (Left) Plan, section and elevation; (Right) Structural typology.
175
Image: (Left) Envelope system; (Centre) Structural typology; (Right) Enclosure system. 176
177
ARCT2010 Modern Architecture Unit Coordinator: Dr Nigel Westbrook Teaching Staff: Dr Nigel Westbrook, Dr Sally Farrah and Ali Javid.
Utopianism was intrinsic to the architecture of early twentieth century Russia. It was an
how can it impact built architecture as well as any architecture that is to come?
As the curtains rose on Russia following the 1917 revolution, one stops to ponder about what is to come. How will the advent of communism in the new world be staged? On what set will we behold the performance of what was fought so hard to achieve? New styles of design in early twentieth century Russia closely followed the tenets of communist ideology and with that came strong ideas of utopia. Utopian ideation flowed through every part of Russian society post-revolution. Even prior to actual revolt, the core beliefs that led to the communist uprising focused on the creation of an equitable society in which the proletariat could seize the means of production and live free from the burden of unjust labour. Artists and architects took these ideations and applied them to a new style of design, one that totally encapsulated progress in the communist imagination. Progress came in many forms, such as abstract art and architecture, the design of futuristic structures, and functionalist social housing projects. While some of these were realised as physical buildings, many remained immortalised on the page. This so-called "paper architecture" existed as a means of showcasing the more unattainable aspects of utopianism and played a major role in influencing what would then become built architecture. Architecture, and especially utopian architecture, exists in a realm between the real and the imagined. This realm is what allows for the synthesis of ideas and forms, thus creating something that, while perhaps unrealistic, embodies the underlying ideology of the time in its most pure form. Abstraction and complete utopianism can often be lost when translated to real life but it continues to exist nonetheless, most importantly in the beliefs behind the design.
'A Future in the Marxist Imagination: Utopianism in Early Twentieth Century Soviet Architecture' According to the Oxford English Dictionary, utopianism is defined as "the belief in or pursuit of a state in which everything is perfect, typically regarded as unrealistic or idealistic." Soviet Russian architecture in the wake of the 1917 revolution was experiencing an evolution in its style and focus, shifting toward an alignment with the ideals of the new communist state. The utopianism of Soviet architecture was intrinsically tied to socialist ideology, as it attempted to reform everyday life (byt) from traditional, bourgeoisie standards to a collectivised, proletarian culture. The debate here lies in the application of said utopianism, as it relates to both built and unbuilt architecture. Through analysis and comparison of El Lissitzky's PROUNs, Ivan Leonidov's Lenin Institute, and Moisei Ginzburg's Narkomfin apartment, this essay argues for the legitimacy of utopianism as it exists within both "paper architecture" and built structures, as well as how it entered into the sphere of Soviet design. Architecture as a discipline encompasses the realm of the imagined, as well as the landscape of the constructed, but despite this large reach, utopianism often falls primarily into the "imagined" space. This unconscious bias that views utopia as inherently unrealistic, produces many questions surrounding its validity; can built architecture ever be utopian? Can utopianism ever be realised or is it something that is always longed for? If utopianism is purely fantastical, 178
GIULIA CELI
Image: El Lissitzky. Klinom krasnym bei belykh (Beat the Whites with the Red Wedge). 1920. Illustration. https://collections.mfa.org/ objects/314484/klinom-krasnym-bei-belykh-beat-the-whites-with-the-red-wedg.
179
"architecture of revolution," and it drew heavily from the constructs set forth following the October Revolution of 1917.1 Architecture in the post-civil war period focused on the reform of everyday life or byt 2 Every aspect of life under the Soviet Union was to be transformed to align with communist thought and policies. Labour, leisure, and living were all to be assimilated into the new proletarian culture, one that emphasised collectivity and development without the oppressive force of exploitative labour.3 In the period directly following the end of the civil war, Soviet architects designed in increasingly futuristic and "utopian" ways, focusing on the proposed and, in a sense, longed for advancements in science and technology that were promised as a result of revolution. These designs proposed reforms to byt that would enhance proletarian living and eliminate any remaining influence of the bourgeoisie. Architects turned to this utopian way of design as a means of translating the ideals of the nation into visual media for the public to consume. Stemming from a long and established history of artist as teacher, Soviet artists and architects took to creating propaganda pieces in order to agitate and educate the masses on the socialist mission.4
This position taken by Russian artists dates back to the period of iconographic religious art. Within this role, artists would depict religious events and icons to the largely illiterate population with the intent of educating them without the need for written text.5 These iconographic paintings were imbued with a spiritual quality not dissimilar to that of utopian architecture. Religious art portrays certain stories or imagery but simultaneously carries within it the overarching narratives portrayed, in the case of Russian religious art, within the Bible. Similarly, utopian architecture, be it on paper or realised, serves particular functions depending on the programme of the structure while also symbolising the inherent ideology of communism and all the ideals that fall within it. Spirituality and religion were to be done away with under communism as the proletariat would have no use for it once their social and material conditions had been rectified, leaving space for a new, rational belief system based upon intellect and socialist thinking. As Karl Marx said, "religion is the sigh of the oppressed creature, the heart of a heartless world, and the soul of soulless conditions. It is the opium of the people."6
Another aspect of religious iconographic art that went on to influence the Soviet avant-garde was the abstraction that occurred as artists attempted to develop their styles within the boundaries of depicting specific religious figures and events.7 Rather than changing the faces and forms of the subjects, religious artists focused on abstracting their use of line, shape, and colour, thus resulting in a more visually interesting piece without ruining the integrity of the religious material. This abstraction of style by Russian artists while also maintaining the didactic nature of their art would go on to influence Soviet propaganda art in the 1920s and onward. A major figure in the space of Soviet art was El Lissitzky. Known for his highly abstracted graphical style, Lissitzky assumed the position of artist as teacher through his work that tied directly to the Russian Revolution.8 One of his most notable works, "Beat the Whites with the Red Wedge" (1920) possesses this abstract quality that serves to highlight the social message within it. Lissitzky's use of bold geometric shapes and minimal text creates a symbolic representation of the subject, in this case the "red" Bolsheviks against the "white" anti-soviet forces. This piece is one example of many within the continued trend of didactic Russian art while also contributing both to the abstracted style of utopianism and the ideology behind it. Similarly to his poster work, Lissitzky's PROUNs (Project for the Assertion of the New) embody a similar sense of utopia and abstraction. They
180
were described as a "transitional stage between painting and architecture," and were created with the intent of studying relationships between form, material, and construction.9 While the 'prouns' may resemble totally abstract shapes and forms in space, many represent definitive architectural typologies. Prouns 1D and 1E depict a bridge and a town respectively.10 These pieces make use of rectilinear forms juxtaposed with curves and circles as well as two and three dimensional objects within the same plane, thus creating a cohesive yet abstract representation. By abstractly representing social issues through poster work, and structure through his 'prouns,' Lissitzky added to the utopian landscape of the Soviet Union. More specifically, his 'prouns' contributed to the abstract transformation of inhabited space in order to align with the aforementioned byt reform. Simultaneously, his designs spoke of the utopian technological advancements pushed by the Soviet government. The vagueness of form and shape in his 'prouns' and the nods to a proposed new way of life and construction make way for the viewer to imagine whatever future they please based on the bones presented by Lissitzky. The precedent set forth through the work of El Lissitzky and his peers was one of abstraction and technological utopia and it would come to a head with the work of Ivan Leonidov in the late 1920s. Reconstruction and redevelopment was an arduous task that faced Russia in the post civil war period. Industry and cities were being transformed into something that could one day hope to rival the West, and the need for suitable dwellings, especially those that aligned with communist ideals, was increasing.11 The destruction of old buildings and the all encompassing desire for change led to new ideas surrounding design and the emerging style of Soviet architecture. Following the innovations of El Lissitzky and others in his "Be it architecturepaper or a realised surroundsthemostalwaysutopianismstructure,ispresent,importantlyinideologythatit."
181
182 Image: El Lissitzky. Proun 1 D from Proun. 1920. Illustration. https://www.moma.org/collection/works/165514
183 sphere, utopia in Soviet architecture began to take a more recognisable shape. Designs, while still abstract and experimental, began to take on specific programmes and forms, owing to a desperate need for new structures.12
Moisei Ginzburg and Ivan Leonidov were two influential members of OSA, with Ginzburg having been one of the group's founders. Utopianism was entrenched in the work of both Leonidov and Ginzburg, though it was achieved and represented in vastly different ways. Leonidov more closely fell into the camp of El Lissitzky in terms of his technoutopian ideations and the dynamic massing of forms with abstracted shapes and structure.14 Ginzburg, on the other hand, was utopian in the ideology surrounding his designs, especially in relation to his social housing projects. This manifested in projects with incredibly progressive programmes and compositions that challenged the long-held bourgeoisie culture of habitation.
Leonidov's most well known project is his Lenin Institute design for Moscow, completed in his final year of study at VKhUTEMAS (Higher state artistic and technical studios) in 1927.15 This project was never realised, due to its incredible abstraction and technical advancement that went far beyond the means of the Soviet Union at the time. The Lenin Institute consisted of two major forms, the spherical auditorium made almost entirely of glass, and the library tower which protruded from the otherwise flat site. In addition to this there were laboratories, lecture halls, and offices functioning as a research institute for "the new Russia," and a radio mast, adding to the futuristic ideals of the structure.16 One major feature of this project were the cables which appeared to tie down the structure, as if to keep it from ascending into the stratosphere. Structurally and formally, the project was highly abstract and served as a beacon of hope and curiosity towards what would come with the rapid advancement plans promised by the Soviet government. Leonidov's abstract style may well have been influenced by El Lisstizky. The plan of the Lenin Institute strongly resembles Lissitzky's Proun 1E in its positioning of rectilinear forms around a central, circular shape and the extension of forms from perpendicular axes. The projects are also similar in their execution and intent. The Lenin Institute, like Lissitzky's 'prouns', never came to fruition as a built structure. Rather, these projects existed in the realm of "paper architecture" and were able to embody an even greater sense of utopianism than any built structure could, due simply to the nature of drawing and the limitless expanse of the imagination. Unlike the Leonidov and his Lenin Institute, Moisei Ginzburg is far more well known for his built structures, more specifically his Narkomfin Communal House for Moscow in 1928. Narkomfin was created as a part of a wider attempt to standardise social housing developments under one typology, the Dom Kommuna.17 Socialised housing and collective living fell under the restructuring of byt "according to revolutionary Marxist principles" and was also the result of government legislation that nationalised land and abolished private property within cities.18 19 20 In conjunction with the ideations of Leonidov and Lissitzky, Ginzburg's Narkomfin was made in order to showcase the ability of architecture to assist in the transformation of society, thus highlighting its underlying utopian ideology. Within Narkomfin, one would find a myriad of different spaces, all made with the intention of transitioning its population from the bourgeois lifestyle that
Groups like OSA, a major architectural movement that aligned itself with Constructivism, focused heavily on this aspect of architecture, especially that of social housing. The Constructivists concerned themselves with the functional and technical elements of design, while also advocating for new and improved building forms, thus resulting in a uniquely Soviet style.13
184 connection to nature and the opportunities that the site provided for self-improvement and improvement of the community.24 Ginzburg wanted for the park and the building to flow into each other, hence the open plans of the F and K units that allowed for visual linkage to the nature outside. This experience was to be heightened within the communal spaces through use of "movable and detachable glass doors" that would allow for both visual and physical transparency between the interior and the natural exterior. Unfortunately, budget limits and the technical limitations of the time resulted in Narkomfin not achieving its true potential, at least according to what Ginzburg had planned.25 This was the fate of many projects of the time, as the lofty ambitions of the Soviet government did not match their economic, industrial, or technical capabilities even with the rapid advancements that they planned for.26
Both Ginzburg and Leonidov designed within the utopian landscape, and both their major projects faced, what some may think, were the inevitable shortcomings inherent to utopianism. Utopianism in Soviet architecture may well have failed in the eyes of many, but rather than painting these attempts as failures, it is far more fitting to interrogate the continuing utopian potential that these many projects embody.27 Be it paper architecture or a realised structure, utopianism is always present, most importantly in the ideology that surrounds it. Communism played a major role in the utopia of Russia, and to this day there are elements of these projects that could benefit our current society. By paying attention to the mistakes and, moreover, the earnest attempts of our forefathers, we can work to create a reality in which there need be no more utopia, as we would have already achieved it. they were accustomed to, into one that was more aligned with communist ideas of collective living and emphasised community engagement.21 This was achieved through the integration of various apartment types (K, 2F, and F) that each served unique purposes in the transition from bourgeois to proletariat culture, as well as the inclusion of communal dining, childcare, and laundry services. The unit types facilitated the goal of the dissolution of the nuclear family, leaving only the community as a whole to care for one another regardless of family ties. This transition was achieved by allowing for families and otherwise unadjusted groups to live in 2F and K units which were most similar to the bourgeois dwellings prior to revolution, while those who had adjusted to communist life would inhabit the F units. The 2F units consisted of either two split levels with a full kitchen, bathroom, and dining room, as well as separate living and bedrooms (single level 2F units had the same configuration). In addition, rooms were all closed off from one another in typical pre-revolution fashion and lacked the open plans of other unit types.22 Similarly, the K units required no dependence on the communal spaces but instead opted for a more open plan, lacking the harsh division between functions. These units contained full kitchens, common rooms (as well as an open upstairs gallery that overlooked the common room), and a niche for the master bed (in addition to a smaller, closed off children's bedroom). The open plan was continued into the fully collectivised F unit. These units only included what was necessary for "sleeping, personal hygiene, and private intellectual work," while also including a small niche for a removable Frankfurt-style kitchenette.23 These units, like the K units, were tied into an overarching idea of Arcadian utopia that Ginzburg had instilled within Narkomfin. Having been built upon the grounds of previous aristocratic mansions and the site of a large park, Ginzburg fought to maintain the sense of
Journal of the Society of Architectural Historians 57, no. 2 (June 1998): 160.
18. Buchli, "Moisei Ginzburg's Narkomfin Communal House in Moscow: Contesting the Social and Material World" 161
9. Rakitin, V. "El Lissitzky 1890-1941." 36
12. Bliznakov, Milka. "The Realization of Utopia:Western Technology and Soviet Avant-Garde Architecture." In Reshaping Russian Architecture: Western Technology, Utopian Dreams, edited by William C. Brumfield, 145-175. N.p.: Woodrow Wilson International Center for Scholars, 1990. 146.
24. Buchli, "Moisei Ginzburg's Narkomfin Communal House in Moscow: Contesting the Social and Material World", 168
26. Ginzburg, Moisei. "Contemporary Architecture in Russia." In Russia: An Architecture for World Revolution, by El Lissitzky, 155-59. N.p.: Massachusetts Institute of Technology, 1970, 155-56
4. Ikonnikov, Andrei. Russian Architecture of the Soviet Period. 92
8.
21. Buchli, "Moisei Ginzburg's Narkomfin Communal House in Moscow: Contesting the Social and Material World", 162. 22. Buchli, "Moisei Ginzburg's Narkomfin Communal House in Moscow: Contesting the Social and Material World", 170 23. Buchli, "Moisei Ginzburg's Narkomfin Communal House in Moscow: Contesting the Social and Material World", 172.
10. Rakitin, V. "El Lissitzky 1890-1941." 37
25. Buchli, "Moisei Ginzburg's Narkomfin Communal House in Moscow: Contesting the Social and Material World", 174
27. Coleman, Nathaniel. "Recovering Utopia." Journal of Architectural Education 67, no. 1 (March 2013): 24-26.
19. Ruble, "Moscow's Revolutionary Architecture and Its Aftermath: A Critical Guide." 111.
11. Ikonnikov, Andrei. Russian Architecture of the Soviet Period. 102.
16. Anders, Peter. "The Lenin Institute: Leonidov's Icon of the Future." 21 17. Buchli, Victor. "Moisei Ginzburg's Narkomfin Communal House in Moscow: Contesting the Social and Material World."
3. Ruble, Blair A. "Moscow's Revolutionary Architecture and Its Aftermath: A Critical Guide." In Reshaping Russian Architecture: Western Technology, Utopian Dreams, edited by William C. Brumfield, 111-44. N.p.: Woodrow Wilson International Center for Scholars, 1990, 127.
20. Marx, Karl, and Friedrich Engels. The Communist Manifesto N.p.: Penguin Books, 2010. Originally published 1872 as Manifest der Kommunistischen Partei.
15. Nouril, Ksenia. "Vkhutemas." Object: Photo. moma.org/interactives/objectphoto/schools/15.htmlhttps://www..This note refers to the definition of the acronym for VKhUTEMAS.
5. Anders, Peter. "The Lenin Institute: Leonidov's Icon of the Future." 21
13. Ruble, Blair A. "Moscow's Revolutionary Architecture and Its Aftermath: A Critical Guide." 112 14. Khan-Mahomedov, S. O. "I.I. Leonidov 1902-1959." In Building in the USSR 1917-1932, edited by Oleg A. Shvidkovsky, 124-129. N.p.: Studio Vista, 1971. 124
7. Anders, Peter. "The Lenin Institute: Leonidov's Icon of the Future." 23. Rakitin, V. "El Lissitzky 1890-1941." In Building in the USSR 1917-1932, edited by Oleg A. Shvidkovsky, 35-41. N.p.: Studio Vista, 1971, 35.
6. Marx, Karl. Critique of Hegel's Philosophy of Right. Edited by Joseph O'Malley. N.p.: Cambridge University Press, 1977. Originally published 1843 as Zur Kritik der Hegelschen Rechtsphilosophie.
1. Ikonnikov, Andrei. Russian Architecture of the Soviet Period N.p.: Raduga Publishers, 1988, 5 2. Arvatov, Boris. "Everyday Life and the Culture of the Thing (Toward the Formulation of the Question)." October 81 (Summer 1997): 119-28, 121.
185 Endnotes
186
Image: Claire Stanwix. House for the song, Fernweh by Hatis Noit. ARCT1150 Architecture Studio 1 Unit and Studio Coordinator: Kirill de Lancastre Jedenov 'Fundamentals' CLAIRE STANWIX AND LACHLAN HENDERSON Students'Fundamentals'haveproduced
multiple exercises through the semester: MEMORY - training in memory use as an operative tool. AFFIRMATION - thinking techniques related to concept design and methods of expression and visualisation. TOWER - tectonic qualities and skills in modular construction. ROOM - atmosphere, spatial qualities, the limit between a space and outside elements, relation to a possible client.
Lachlan Henderson's house for the song Anavis Foties by Anfs demonstrates spatial compression through tunnels before entering a circular space. This circular space is by definition endless, however slight variations in the light reflected in the material's textures relate to the music's rigid structure which is over layered with minimal variances. The raw materials relate to the music's hypnotic violence.
187
Claire Stanwix's house for the song Fernweh by Hatis Noit. Hatis Noit talks about walks in the forest where she listens to multiple layers of overlapping sounds. She considers all sounds to be part of an experience. Instead of focusing on "pure music" she talks about "listening everything". Stanwix initially thought about doing a translation of layered textures/sounds present in the music into spatial qualities defined by manipulations of scale and textures. However, she understood that the experience could not be replicated with fixed shape/textures. Instead, she proposes a "machine" that would react to the environmental circumstances of where it is inserted. The double light fabric allows simultaneously for introspection and presenting the environment in a new exciting way.
HOUSE is the exercise show here. After choosing a song, students have explained the music characteristics through drawings and defined a program with three distinct rooms that relate to the music. Each room should have memorable spatial qualities. The models were produced with the same materials as the final proposal would have. An exercise in space, light qualities and material explorations.
Image: Lachlan Henderson. House for the song, Anavis Foties by Anfs. 188
189
In Project 1, additive, subtractive, and folding strategies were used to create a 'cluster' of small structures with a limited brief (a bridge that provided shelter from the easterly wind, a room to view the horizon and a canopy to provide shade at the summer solstice) on a generic site. In Project 2, the strategies, forms, and spaces generated by Project 1 were translated to the University of Western Australia's Park Avenue campus, a heavily wooded and sloping site bound by Kings Park, St George's College and Mounts Bay Road. Project 2 introduced techniques of manipulating form and ground to accommodate the expanded brief of an archive, reading room and artist-in-residence housing for Perth Festival.
Studio Coordinator: Dr Philip Goldswain 'Conceptual and Compositional Strategies'
ARCT1150 Architecture Studio 1 Unit Coordinator: Kirill de Lancastre Jedenov
Thanks: Campus Management, The Cake Roster, Guy Eddington, David Marie and Ollie Anderson (School of Design Workshop).
190
Invited critics: Amber Martin and Craig McCormack.
Image: Subtractive strategy models.
Students: Jackson Allen, Angeline Arto, Mitchell Crocker, Chikondi Daka, Jasmine Dimovski, Andrew Edis, Breanna Escoto, Jessie Hilder, Lucy Hill, Stella Hitsert, Alwan Ibrahim, Malmi Kodicara, Sarah Larsen, Tamara Le Grange, Shyan Lee, Chido Mutsvanga, Leea O'Neil, Yulo Palma and Hallee Pileggi.
The studio, through a series of exercises, introduced a number of architectural design methods and conceptual and compositional strategies for making form, enclosing space and exploring the qualities and possibilities of a material. The exercises, involving risk, iterative testing and material changes, were used to develop skills in model making and architectural drawing. Work was undertaken collectively as a studio and methods of working together as a group were explored.
191
Image: Folding and subtractive models. 192
Image: Subtractive strategy models. 193
194
Studio Coordinator: Peter Milligan 'Elemental Studio'
The relationship of mass to inertia projects a resistance to change, and the rejection of movement or acceleration. It relates to the immovable permanence of architecture, grounded in its place, defying the passage of time.
Despite the concentration on rigidity in this design, I attempted to create a sense of flexibility within the structure without minimising its stability. By introducing voids into the work, the reduction of matter creates space that contrasts against the physical body. To take this further, the illusion that this structure is floating defies expectations of weight, hence promoting the impossible, and encouraging curiosity.
Mass is defined by the quantity of matter in a physical body.
Image: Imogen Goodwin. Mass. 2022. Concrete and mortar. 195
IMOGEN GOODWIN 'Mass'
I designed this piece with the intention of embodying this concept, to convey a sense of weight, and solidity. I wanted the work to define itself; for it to be clear to an observer what it is communicating. Shape, form, and conceptual volume, all contribute to the development of this model. Keeping this work as one solid piece was important in an effort to emphasise the wholeness of it in its singularity. Defined borders and hard lines emphasise the containment of itself, compact with regular dimensions and symmetrical geometry. The structure possesses a gravity that attracts the eye, and draws the viewer to regard it. The exaggerated proportions of the entryways give it an imposing presence, the objective being for someone to enter and be conscious the weight bearing down above them.
ARCT1150 Architecture Studio 1 Unit Coordinator: Kirill de Lancastre Jedenov
Image: Imogen Goodwin. Mass. 2022. Concrete and mortar. 196
197
198
ARCT1150 Architecture Studio 1 Unit Coordinator: Kirill de Lancastre Jedenov
Studio Coordinator: Marcus Ormandy Brett 'Ingenue & Haus'
ASHLEY RACHMAN, THINN THIRI THU AND KATE PARKER Thinn Thiri Thu 'Thrift, Forage & Clamber from Poverty'
A smart, determined teenage immigrant whose dreams are repressed by poverty devises a vertical escape from the damp basement in which he sleeps. To escape he steals, thrifts, and builds vertically: each stage incorporating homelier materials & wider views to the world outside as he domesticates his Haus.
A timid teenage girl hides from an oppressive outside world outside by assembling Little Pieces around her bed chambers. Fragmentary shadows, pierced by light and fractured views, illuminate the interior and envelope her in an impossible shroud: an inverted Rapunzel escaping from the world.
Ashley Rachman 'Little Pieces – a Labyrinthine Tower'
David Borden's composition Double Portrait generates a language of shadow, secondary space, rhythms, and spaces of a timber barn. Elements of the spaces mirror, double and translate a hidden musicality, embedded within the chambers and structural elements of the barn wrapping within and without, above and below.
Kate 'DoubleParkerPortrait – Hidden Music'
Image: Thinn Thiri Thu. Thrift, Forage & Clamber from Poverty, perspective view of imagined alley slum, photomontage and pencil, 2022. 199
Image: Ashley Rachman. Little Pieces – a Labyrinthine Tower and
shadow, digital photo, 2022. 200
, macro view, fragment
Double Portrait – Hidden Music, macro view interior, shadow rhythms, digital photo, 2022. 201
Image: Kate Parker.
ARCT1011 Early Modern Architecture Unit Coordinator: Joely-Kym Sobott Teaching Staff: Joely-Kym Sobott, Dr Sally Farrah and Hazem Halasa
The settings initially appear incomparable. Cordoba is a southern Spanish, eighth centuryproject. Punchbowl, on the other hand, is a twentyfirst-century building in suburban Sydney. However, the socio-political environment that surrounded the two constructions share several commonalities and both represent major eastern influences injected into firmly western cultural regions. At the time of Cordoba's construction, the city still held a majority Christian population, who harboured resentment towards their Muslim rulers following the Umayyad conquests of 711 C.E. and their suppression of the Christian population. This social disharmony between a Christian majority and Muslim elite (often resulting in violent upheavals) was demonstrated in the martyrs of Cordoba incident, where forty-four Christians were executed for apostasy from 850856 C.E.4 Punchbowl was similarly designed with a myriad of differing religious and cultural concerns surroundingPunchbowl,it. which had previously contained a predominantly catholic population, experienced a seismic shift following a mass migration of Lebanese to Australia, most of whom were fleeing the Lebanon civil war, starting in 1975, which was itself the product of religious tensions. This migration saw the Lebanese-Australian population grow by 104.8% in 1981 compared to 1971,5 many arriving in Punchbowl. The uncertainties regarding the potential threats a new, foreign, cultural majority could have on the existing way of life, led to many in Punchbowl stalling further spread of the Islamic faith to maintain the Judeo-Christian culture. This sentiment was exacerbated following the 9/11
JOHN NOTELY 'A Comparison of the Great Mosque of Cordoba, Andalusia and Punchbowl Mosque, Sydney' Despite the rise in secularisation, religion remains a crucial element of society, as argued by Serdar Kaya's in "Institutionalization of Islam in Secular Europe," believing "individuals with no particular conviction in the supernatural still hold religious identities on social and political levels."1 Religious architecture thus serves an important spiritual and cultural role when conveying these faiths through religious architecture, as will be explored in this paper. The Great Mosque of Cordoba, in Andalusia, Southern Spain, built under the reign of Sultan Abd Al-Rahman beginning in 784, finished in 988 C.E. and later converted to a cathedral around the twelfth-century 12th Century,2 will be considered alongside the Punchbowl Mosque designed by Angelo Candalepas, a Greek-Australian architect for the Australian Islamic Mission (AIM), built in the Sydney suburb of Punchbowl and opened in 2018.3 Each project offers different representations of Islam, which reflect the desires of the religion's followers during construction. Their comparison demonstrates how architecture can serve as a vehicle to convey Islam, albeit for specific religious goals, and thus can be studied to identify how changes in religious architecture mirror changes in the religion itself, providing a deeper theological understanding. This is evident in the shift from the grandeur of Cordoba to the simplicity of 202
Punchbowl, shifting from supremacy of the eastern faith over the west to a compatibility between the two, though much of this shift is driven less by a desire to limit tradition, and more a necessity to exist within the cultural environment.
Image: Punchbowl Mosque by Candalepas Associates. Photograph by Rory Gardiner. 203
The most obvious difference between the two mosques emerges in the choice of materials. Cordoba is famous for its rich and decadent use of materials in stark contrast to concrete. This was the primary building material for most of Punchbowl Mosque, extending to the elaborate muqarnas contained within the main prayer hall. The disparity reflects distinct intentions each architect had for the message conveyed by them. Cordoba used prestigious materials to command the respect of the majority towards the supremacy of Islam, as a measure to weaken Christian resolve. Punchbowl uses common materials to present humility and camouflage the controversial mosque within the surrounding urban environment. This is to encourage respect by demonstrating Islam was unobtrusive, not a threat (physically or socially) to the original residents of the area.
The two case studies when put side by side, highlight how architecture forms the embodiment of social and political concerns, while also having the ability, potentially even duty, to address these concerns, producing a more united society. Perhaps then future architects should further this cause to bridge the cultural division between Christianity and Islam, whose fires have once again been stoked by the war on terror and refugee crises of the last decade.
Endnotes 1. Kaya Serder, "Institutionalization of Islam in Secular Europe: The Influence of State–Religion Relations on AntiMuslim Attitudes." Policy Studies Journal 47, no. 3 (2019): 1. https:// doi.org/10.1111/psj.12332.
3. Mark Raggatt, and Brett Boardman, "Punchbowl Mosque: Candalepas Associates," Architecture Australia 108, no. 3 (2019): 27. 204
2. Maren Goldberg, 2022. "Mosque-Cathedral Of Córdoba | Cathedral, Córdoba, Spain". Encyclopedia Britannica [accessedwww.britannica.com/topic/Mosque-Cathedral-of-Cordobahttps://.13/5/22]
terror attacks that rapidly reshaped Islam as an "anti-western" faith,6 and its mosques centres for dangerous radicalism. These views were displayed with Park51, a proposed Islamic community centre nicknamed "ground-zero mosque" due to its proximity to the ruins of the World Trade centre,7 which became a focus of debate, many seeing it as a disrespectful "victory mosque." The renewed polemic against mosques is mirrored by Mark Raggat's comments on Punchbowl: "Gaining planning approval for new mosques has revealed some steadfast prejudices and fears... [and] that commissioning contemporary design was a response to these known challenges."8 Such "prejudices and fears" perhaps account for the delay of its construction completed in 2019 eleven years after it was proposed.9 The alterations in typology and materiality are the results of architectural decisions made to address these similarly hostile environments, though in often opposing ways. The efforts to utilise the architecture of the mosques to depict a specific ideal of Islam for the different settings is notable in the mosque's typology. While similar in basic function and special qualities, each has specific differences to serve a religious and social goal, for example, the domes of each adhere to common Islamic architecture, with the vast, open void created by the extrusion of the dome from the roof reflecting the vast void of the cosmos.10 Just below the dome stands the mihrabs, small rooms which serve as indicators for the direction of prayer to Mecca. Designed to be spatially larger and more open than a typical mosque, the strategy implies greater importance for the future of Islam, whether that importance is due to expansion into Europe as in the case with Cordoba or helping to bring it acceptance in a hostile western climate, as with Punchbowl.
6. Fatih Harpci, "Islam," Religious Studies Review 43, no. 1 (2017), 19. https://doi.org/10.1111/rsr.12781
9. Raggat, "Punchbowl Mosque."
4. Kati Ihnat, "The Martyrs of Córdoba. Debates Around a Curious Case of Medieval Martyrdom," History Compass 18, no. 1 (2020), 4-6. https://doi.org/10.1111/hic3.12603
5. Michael Humphrey, "LEBANESE IDENTITIES: BETWEEN CITIES, NATIONS AND TRANS-NATIONS," Arab Studies Quarterly 26, no. 1 (2004): 31–50.
8. Raggat, "Punchbowl Mosque," 27.
10. John D, Hoag, Islamic Architecture, New York: H. N. Abrams, 1977, 13. 205
7. Brendan O'Connor, "The Sad, True Story Of The Ground Zero Mosque," The Awl. October, 1, 2015. com/2015/10/the-sad-true-story-of-the-ground-zero-mosque/https://www.theawl.
TO: 206
ARLA1040
207
'Postcards
Coordinator: Jennie Officer
This unit develops students' skills in visualisation – the fertile territory between ideas and reality. We posit that design is transformative and speculative, not just a means to an end, and that visualisation is intrinsic to communicating design ideas, things and processes. Students are introduced to a range of software programs and digital techniques that are intended as a springboard for further exploration in their own projectPostcardswork.
Workshop Coordinators: Jennie Officer, Samantha Dye, Dr Sally Farrah and Alec James from Home'
Image: Cherry Ochoco. Front and back of Buildings Techniques of Visualisation Unit
KUMI BALL, CHERRY OCHOCO, CLAIRE STANWIX, SAM WHITE AND SYLVIA WOLF
From Home: a set of five postcards that re-visualise students' current place of residence. Students were asked to demonstrate precision and observation in designing the front and back of each postcard, using a range of multimedia and visualisation techniques learned in the unit. Each postcard revisualises specific aspects of 'home' and its context, responding to: Buildings, Not Buildings, A Room, Your Place, and Greetings from the Future.
Image: Cherry Ochoco. Front and back of (Top to Bottom) Not Buildings; A Room;Your Place; and Greetings from the Future TO: TO: TO: TO: 208
RIVERVIEWRD DRIVING HOME JARRAH RD TIME: 9:15 PM SPEED: 47km/h SPEED BUMPS: 7 CARS ON THE ROAD: 0 OUTSIDE SOUND: 15db MUSIC: ERROR 404 THE P A KR EASTVICTORIAPARK 6101 Image: Sam White. Front and back of (Top to Bottom) Buildings; Not Buildings;Your Place; and Greetings from the Future 209
Image: Kumi Ball. Front and back of A Room 800 l t 800 l t 210
800 l t 800 l t 800 l t 800 l t Love PeaceFamily JoyMessWork Stress UnityValue Chaos Security ComfortPatienceRespect Screaming Laughing Hug MoneyCrying GuiltPain Learn RelaxQuiet CompassionResponsibilitySavourCreatePeace Tantrums Unwind Temper Connect ConsiderationCommunication Salvation Routine Exhaustion Destroy SleeplessnessSilenceMomentsTirdenessCycle ChallengingRealityDreamsAloneHopeHappyHavenInfinity Content LoveJoyPeaceFamilyHopeUnityMoralsRespectSecurityComfortPatience MoralsSecurity RespectAffectionHugs KissLearnGrowRelaxCompassion ResponsibilitySavourCreateQuiet ConnectSalvationJoy CycleSleepnessJoy Hope SilenceMomentsTenderness RealityDreamsChallenge InfinityAloneHappyjoy Hopeful InspireOptomismContent Affection P S W B M C S W B M CP J W B M P B S C F C S T C R g P H B C K S C S C I S B F F B B D CW Q W B C SP P H D B H WashMT Hand BP CS FTS RC BHP C K S SC T S MBC C W S M B T C S S WM M C D C H B C S H D B S P F C W J CF CupsSaucersPlatesTesEntertainingPaper BuffetStoragePlacematsCLutterDishes C B g C C W SG yCA P F C D L M P C O S H B O S H B D C O P D L MPreparationCookingSimmerFryHygeine B OvenSpillSDishCup StoragePaperPrintingOrganise GamesPuzzlesCardsScrapBook ReadingWritingFantasyImagination TelevisionScreentimeZombieSelectiveHearing BingeingBlankZonedOutGuiltLearning SCN J P R H G R U COZ W CS N PJ G P C R S C U d COZ W CS pNf U P L B NfS J S Cg P U Jd C C T D F C B Ck P KF R T C S Spills ShoesSand Q W B C S P P Q W S B C S S P P Q W G BS S S D B W h F g R H O D S B Sp J P T B P P D W F C S C S TB H S S W S D S D Bg T ShirtsShortsJeans SleepExhaustionPillowFights ingTirdenessCoversSoftnessNight ComfortRestlessSleepExhaustion PillowFightsBlanketFortPeace RelaxReadingTirdenessCovers SoftnessNightComfortRestless SleepExhaustionPillowFights BlanketFortPeaceRelaxReading TirdenessCoversSoftnessNight ComfortRestlessSleepExhaustion PillowFightsBlanketFortPeace Light Chords Light ManchesterPuzzlesGames PlaydoughSheetsStoragePaint LegoBlanketsKnickKnacks ToysInstrumentsCar CoolStorageBookDressupFun Temperature SafeZone ReheatHot CookBake WarmStew mrala n sg h ere ew og a goemktpueawogniag seypuemoc no p ease! ! nrom n g o f e e a a d a sdem sand he kcans emttsafkaebpuyrruh fuoyhwetuoyhsubhtdee efhs guoyerusekamcaf o h dfush it!!!hsawehtnp hteekcabhgoydd youcanwatch v w hen y ou a e eady et oyourhai okfve minut mlk g ihtrehtonatae y s c no h o w e hteet shoes e se esg o n wo! tvofts t me togo comeon! ha e yo g t e e ythinggogetinthecar qu ck please skosoapagsep mt o g desserd 800 l t 800 l t 800 l t 800 l t Image: Kumi Ball. Front and back of (Top to Bottom) Buildings; Not Buildings;Your Place; and Greetings from the Future 211
Image: Claire Stanwix. Front and back of Your Place 212
Image: Claire Stanwix. Front and back of (Top to Bottom) Buildings; Not Buildings; A Room; and Greetings from the Future 213
Image: Sylvia Wolf. Front and back of Not Buildings P O S T R O S C H A N M A U R E streetwilliam perth 214

P O S T MORSCHANAURE streetwilliam perth P O S T streetwilliam perth P O S T MORSCHANAURE streetwilliam perth P O S T streetwilliam perth P O S T eureka myer lisbon MORSCHANAURE streetwilliam perth P O S T streetwilliam perth P O S T MORSCHANAURE streetwilliam perth Image: Sylvia Wolf. Front and back of (Top to Bottom) Buildings; A Room; Your Place and Greetings from the Future 215
Image: UWA School of Design, Design HUB, Winter Collective 2022 Exhibition opening night, 15 June 2022. Alana Blowfield Photography. Landscape Architecture 216
217
Image: Zone 1 perspective of Mining Ecological Park 218
In recent years, with the rapid growth in demand for lithium resources worldwide, the amount of lithium mined in Australia has been increasing year on year. But behind the lithium mining boom, there are still concerns about the ecological damage caused by the mining process and the abandoned mines.
LACH5511 Dissertation by Design Part 2 Unit
Supervisor: Kat Stewart YULOU BEI 'Mining Ecological Park'
Coordinator: Professor Maria Ignatieva
The Greenbushes mine in Western Australia is the largest lithium producing mine in the world and the noise, air, dust and soil pollution generated by the mining process has a profound impact on the residents of Greenbushes Town and the surrounding flora and fauna. The need to restore the ecology of the mine and maximise the use of the abandoned mine site has become an urgent issue. Based on the thesis research and site analysis, the mine site has great potential for reuse and ecological restoration. The restoration of the mine site is a longterm process and will be divided into several restoration phases. Firstly, topsoil replacement will be used to restore the mine soils and create conditions suitable for the growth of native plants, secondly, stabilisation of the slopes on the site will be carried out using slope stabilisation devices and finally, the restoration will be completed by the artificial planting of native pioneer plants. Once the ecology of the mine site has been stabilised, the site will have the potential to accommodate and address the shortage of activity land for the town's residents and to attract tourists to revive the town's tourism industry.
219
Image: (Left) Zone 1 site plan of Mining Ecological Park; (Right) Zone 1 section of Mining Ecological Park 220
221
222
CHUNHUI LIU 'Living with natural 'engineer' - Quenda'
223
Image: A quenda's life circle analysis diagram.
The quenda (noongar name for the southwestern brown bandicoot) is endemic to the south-west region of Western Australia and is known as nature's engineer because of the vital role it plays in the ecology. It has been given this nickname because it digs into the soil during foraging activities, increases soil moisture content, spreads beneficial bacteria, reduces forest fire fuels and much more. However, rapid urbanisation has led to the fragmentation of the quenda's habitat and the disappearance of its migratory corridors. The reduction in range has been compounded by the impact of the urban transport systems, which have resulted in numerous deaths and car accidents. At the same time, the quenda is under threat from predators such as foxes and domestic cats, which are widely present in the quenda's habitat. Therefore, the strategy of this project is to increase the amount of quendas and the friendliness of the urban environment by restoring natural links and rewilding the area through the replanting of native species. The rewilding of the city will also provide its residents with more experiential contact with nature. Through the role of the quenda in the urban natural environment, we should be aware of the many non-human creatures that also share this space. The destruction of their habitats will have irreversible consequences for our urban ecosystems. We should devote more attention to the non-human life in these areas and create a harmonious urban environment for human and non-human species to coexist.
LACH5424 Design Studio - Complexity Unit and Studio Coordinator: Rosie Halsmith 'Landscape as System. Creating a more-than-human landscape strategy for the suburb of Shenton Park'
Image: Migration corridor and foraging space under the Grass Tree. 224
225
LACH5424 Design Studio - Complexity Unit and Studio Coordinator: Rosie Halsmith
Image: Diffuse the barriers to increase the call.
One of the major threats to our biodiverse nature is the transformation of ecosystems through invasion by humans, by non-humans, and by abiotic irregularities forced upon us by altered landscapes and systems. For Shenton Park, this is evidenced in a threatened, fragmented ecological community – it's Banksia Woodlands. The Banksia Woodlands of Shenton Park form a complex and critical ecological system, working hard to clear air, stabilise soil, provide shelter, play, food, and habitat for many non-human inhabitants, including the sandy yet secretive turtle frog. Little is known about the turtle frog as it spends most of the year buried deep beneath the sandy soils of the Banksia Woodlands in which they are endemic, only emerging near the base of the banksias after heavy summer rains, bursting into song to find a mate. It is the short, croaky call of the turtle frog which indicates the subsurface health of this threatened ecological community – where there are healthy banksia woodlands, the song of the turtle frog can often be heard. My strategy is to diffuse the barriers caused by invasion and focus on ecosystem connectivity and ecological empathy across the site. Increasing the call of the turtle frog – a call network that de-centres the human and centres the non-human inhabitants – controls and subdues the sound of humans, which in turn, amplifies the sound of the turtle frog.
SOFIE NIELSEN
'The Call of the Turtle Frog'
This little frog and its croaky call form an important part of the Shenton Park ecosystem network, yet they have had to adapt at the cost of us. They experience a world inaccessible to us, but by understanding and protecting the ecosystem as a whole, we gain the ability to see and can no longer exploit the non-human inhabitants; it is our turn to adapt.
226
'Landscape as System: creating a more-than-human landscape strategy for the suburb of Shenton Park'
227
Image: Call Network/Not for Us. 228
229
230
Image: Termite scale analysis. LACH5424 Design Studio - Complexity Unit and Studio Coordinator: Rosie Halsmith 'Landscape as System: creating a more-than-human landscape strategy for the suburb of Shenton Park' NADIA LONG 'Termites & Banksia Woodlands'
231
Within the context of the Swan Coastal Plain, the decrease in patches of remnant vegetation, in particular Banksia Woodlands, is a continuous threat that is affecting the natural flow of environmental networks across the region. Termites, although small, impact the larger ecosystem on multiple scales by influencing soil condition which subsequently impacts multiple species and ecosystems. Although they can hold a negative impact to the human-dominated world, their impact within bushlands is significant, helping environments flourish by influencing soil condition which in turn effects flora ecosystems, bushfire prevention, and fauna habitats, renourishing these once biodiverse environments through recycling nutrients within the Thesoil. design encompasses three strategies; Termite Haven, Banksia Highway, and Banksia Restoration Termite Haven is a novel environment created as a space that is most desirable and ideal for termites to reside in. It is an area characterised by low points for water collection to keep the soil moist and humid, dense plantations of Eucalyptus trees as a food source and habitat for wildlife, unremoved decaying logs and branches for food source and protection for wildlife, dense undershrub plantation, and possible areas for artificial/temporal termite mounds to combat the effect of climate change on soil condition. Banksia Highway focuses on the Banksia woodland and its adaptability within this ever-changing climate. The strategy aims to utilise roads as a connection between patches of remnant Banksia Woodlands found in Kings Park and Bold Park, as well as opening research into species' adaptability to the change in soil and environmental factors. Aiming to introduce species from different regions into Perth's woodlands encourages an increase in biodiversity within the diminishing woodlands in a hope to revitalise Perth's footprint. The final strategy, Banksia Restoration, focuses purely on the restoration of Banksia Woodlands, to open park spaces in a hope to provide connectivity for these patched bushlands.
232
233
Image: The Grange / Bluebush Ave site and legend.
NADIA LONG 'Biotope mapping'
The benefits of restoring the urban forest biotope include increased protection of the fauna wishing to use the area and the flora from being trampled on. Currently, it seems the area was designed as a canopy connection between the corridor of remnant vegetation. By utilising the existing structure and restoring vegetation on the ground level, it could protect and enhance the overall area creating a stronger patch in the link.
Thesummarythree biotopes shared some similarities. the presence of
All these biotopes are secluded and could be considered patches, surrounded by areas that have completely different dynamics and characteristics which reflect their composition. Examples of this include, the turf bordering an area of native remnant vegetation resulting in flora crossovers, the cracks being surrounded by hard urban surfaces resulting in strain on the weeds, and the urban forest enclosed between lawn, hard paths and roads resulting in a patch that doesn't contain a strong ecological connection to its surroundings.
The cracks provide an interesting and unique biotope that, if taken care of and designed in a way that is beneficial to the environment, could provide a small ecological corridor for small organisms, as well as create a softer, greener edge. However, in its current state, the cracks create a sense of chaos with sand being displaced causing this high foot traffic area to look messy.
those ecologically 234
LACH4423 Landscape and Urban Ecology Unit Coordinator: Professor Maria Ignatieva Teaching Staff: Professor Maria Ignatieva and Kat Stewart
The three biotopes I focused on are the lawn, urban forest/remnant of native vegetation, and crack biotope, all of which had major differences but also shared some similarities. Common species within all three environments was the presence of the Conyza sp. and Euphorbia maculata. The majority of species surveyed were exotic, with the native flora being a select few shrubs and trees i.e. Banksia sp., Eucalyptus sp., Corymbia sp., and Agonis flexuosa.
The lawn seems to be an underutilised patch of area that doesn't serve much purpose in the context of the site. It would be better to remove and/or replant the patch to better connect it to the remnant bordering vegetation, utilising the area as a more sustainable and ecologically beneficial buffer.
ecologically rich remnant nodes. 235
naofwasenvironmentssurroundedbeingforestdoesnt ponds,lakes,waterofnotolittleandsizethisenvironment,weedssomeexoticorscale.andanwithinandscatteredformedhavepaving. arethat biotopes I focused on include the lawn, urban forest/remnant of na similarities. Common species within all three environments was of the Conyza sp. and Euphorbia maculata. Majority of the species The urban forest biotope is worth nection between the corridor of ground level, it could protect Freshwater biotope is made up of lakes, ponds, rivers and streams, all small bodies of water surrounded by land that contain little to no ofsalt.canopy and shrubbery that vary in size and Antextures.areacommon in an urban environment, this area consists of majorty turf with some weeds Areaspresent.of densely planted native or exotic shrubs that range in colour, shape, and scale. A woodland/bushland patch that sits within an urban environment. An abandoned site that contain scattered and spontaneous vegetation. An area of scattered plants that have formed between surfaces on a wall and/or paving. Areas that are small in width/size that are and barrier to another biotope.
Sonchus
1:2500NTS
Image: (Left) Site 01, lawn (public verge), the Grange and Beeliar; (Centre) Site 02, cracks, the Grange and Beeliar; (Right) Site 03, Urban Forest, The Grange
0%01-b: 0%01-c: 0%01-d: to its versatile and adaptable nature, able to grow well within the sandy soils found in this area. There was quite bushland, despite the brick edging, found to have a lot of groundcovers within the turf as well as much more loss age coverage, possibly due to maintenance trying to removal the weeds and prevent turf from crossing over to the area. The lawn found directly under the tree was sparce due to lack of sunlight, however areas found in the path creates a sense of variety within the plots, with the vibrancy making the plot 'pop' and the variety of texture protection of fauna wishing to use the area that and restoring vegetation on a more stronger patch in the link.236
EuphorbiaTrifoliumspp.repensmaculata
overallafricanusSporobolus % of bare ground and plant litter distance of quadrat to border of site wildlife prescense observed at ground level
1 The immediate contrast between the red asphalt, the yellow limestone, and the green weeds creates a unique environment to an with 25%. The species mainly appear to be species that grow in vertical axis rather then in the horizontal, creating a sense of place along the limestone retaining wall. Either evidence of weeding or lack of nutrients is present with some dead plant messy in regards to a design perspective, especially when put in contrast with the old limestone blocks that contain
Grange and Beeliar. propertytowallwall/retaininglimestoneasurfaces;hardtwobetweensurrounded/locatedisformedhavecrackswhereareaTheweedstheofoccurancesmoreistheregarden,adjacentanhitsfencethewherei.e.fencingandwalllimestonetheofsideBeeliarGrange,Thepathed/atoadjacentisthatareaaninmold/fungi)thefrom(apartwallbarethetocomparisonincrackthefromemerging:: 02site antoenvironmentuniqueacreatesweedsgreentheandlimestone,yellowtheasphalt,redthebetweencontrastimmediateThesenseacreatinghorizontal,theinthenratheraxisverticalingrowthatspeciesbetoappearmainlyspeciesThe25%.withplantdeadsomewithpresentisnutrientsoflackorweedingofevidenceEitherwall.retaininglimestonethealongplaceofvariouscontainthatblockslimestoneoldthewithcontrastinputwhenespeciallyperspective,designatoregardsinmessy Attractions.andConservationBiodiversity,ofpartment through)breakingsystem/ecosystemnaturalwithwalllimestone(designedSemi-naturalpropertytowallwall/retaininglimestoneasurfaces;hardtwobetweensurrounded/locatedisformedhavecrackswhereareaTheproperties.residentialandpaththebetweenbarrieracreateswallretainingThepath.asphaltredcrackedandweedstheofoccurancesmoreistheregarden,adjacentanhitsfencethewherei.e.fencingandwalllimestonetheofsidepathed/atoadjacentisthatareaaninmold/fungi)thefrom(apartwallbarethetocomparisonincrackthefromemergingantoenvironmentuniqueacreatesweedsgreentheandlimestone,yellowtheasphalt,redthebetweencontrastimmediateThesenseacreatinghorizontal,theinthenratheraxisverticalingrowthatspeciesbetoappearmainlyspeciesThe25%.withplantdeadsomewithpresentisnutrientsoflackorweedingofevidenceEitherwall.retaininglimestonethealongplaceofvariouscontainthatblockslimestoneoldthewithcontrastinputwhenespeciallyperspective,designatoregardsinmessyquite a range of loss of pathotherpercentremnantofthetreesandformcre maculataEuphorbia
Euclayptus sp., Corymbia calophylla trees and a scatter canopy cover in contrast to the planting of path, it provides an immediate observation that this was this area of Beeliar before development, present now only weeds indicates however that this area is relatively well a patch without a true ecological link to any other areas, native herbaceous shrubbery in the ground cover.
It is remnant vegetation so no design or engineering features
237
variousmanysigns that show certain wildlife is present in the of spider webs), ants, other organsims/insects found on species or other mammals using the area, none of which walk through the area is low due to safer alternative routes. used as a gathering spot/shelter for a certain demographic
overall % of vegetation cover overall % of bare ground and plant litter wildlife prescense observed at ground level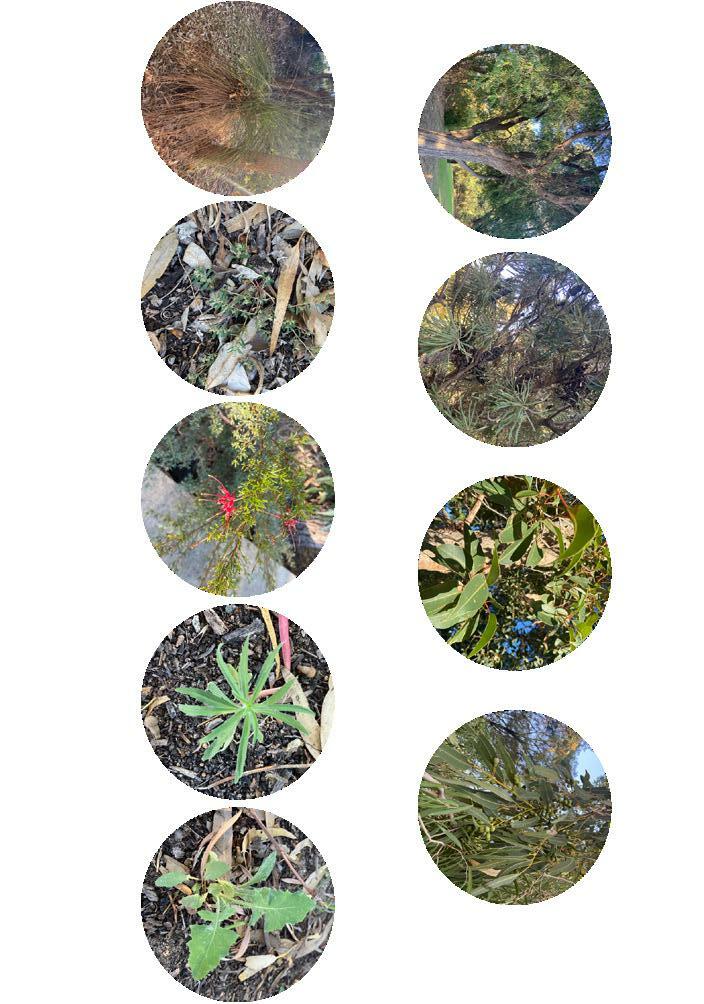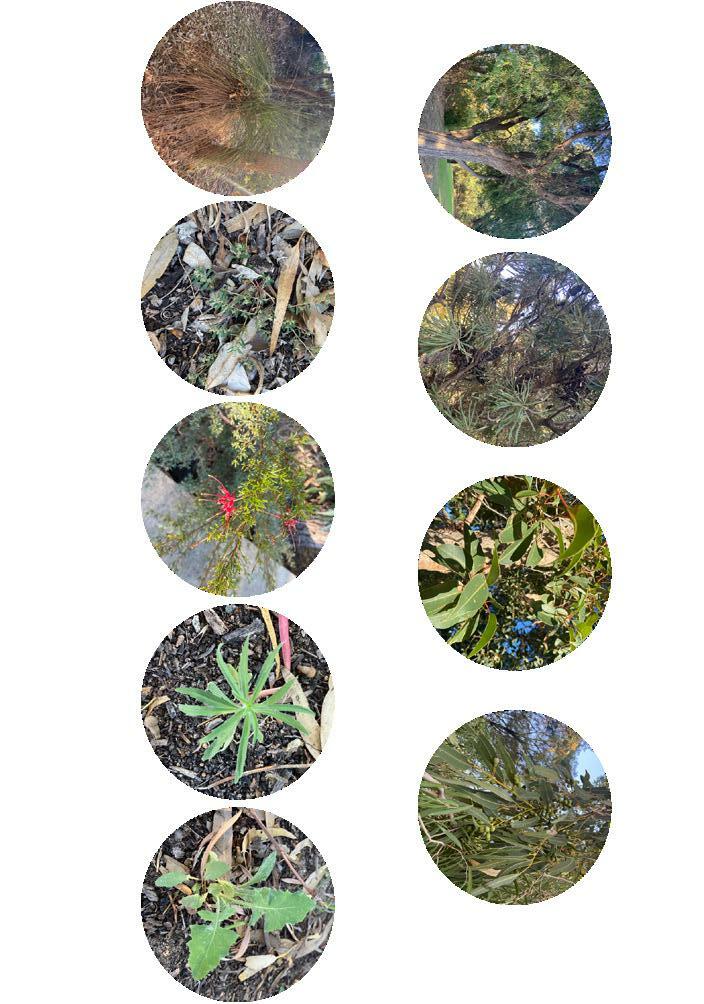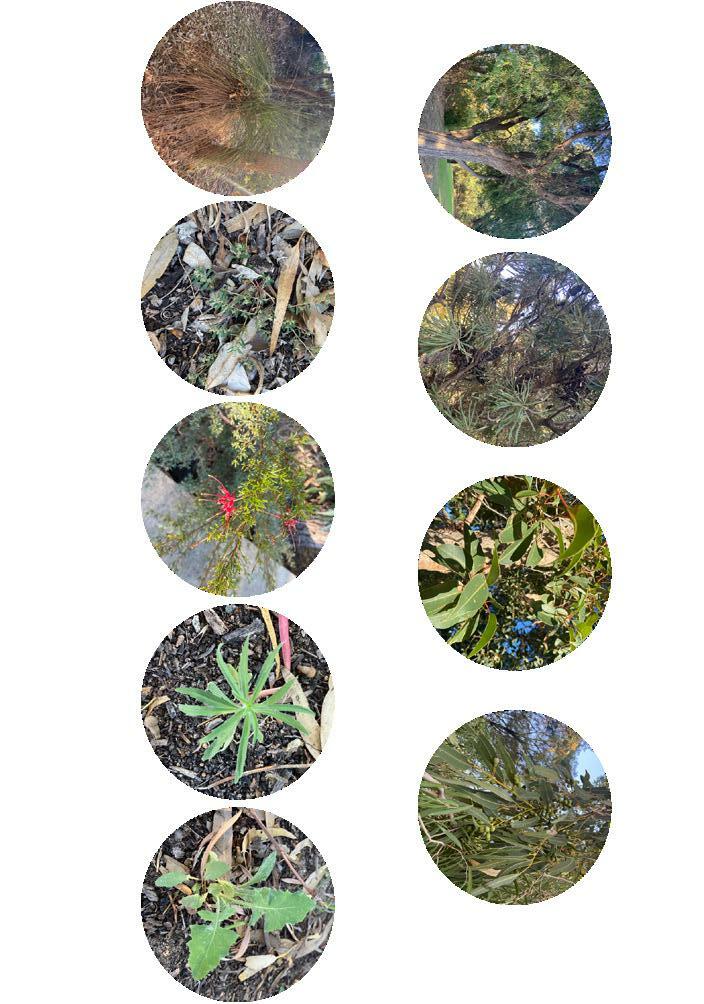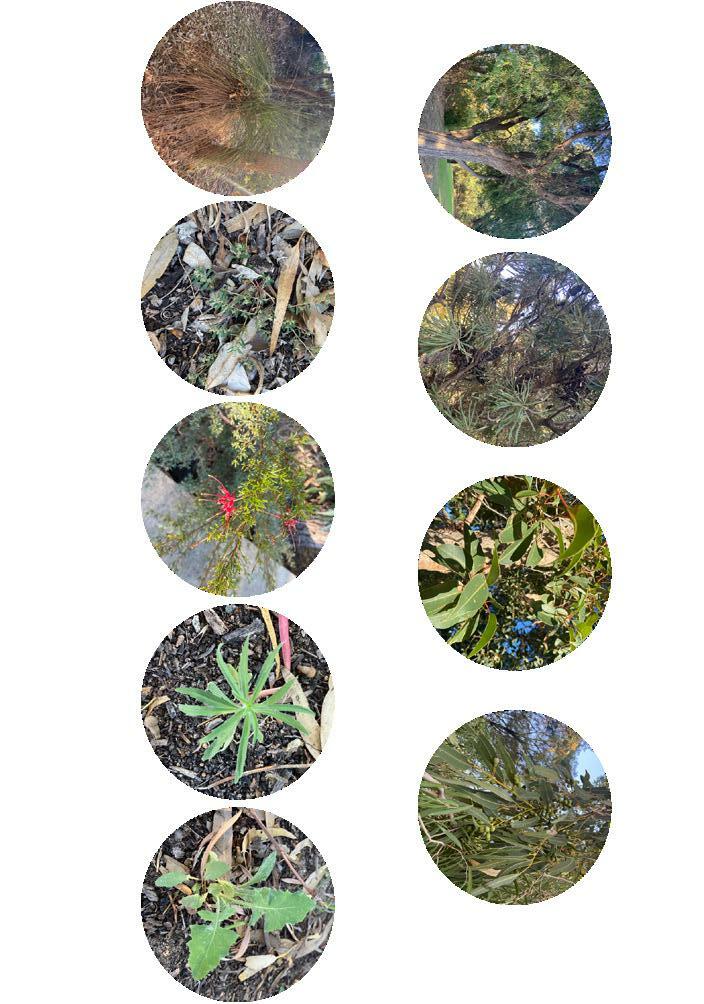 238
JOYCE VAN LEEWEN 'The Understory'
The aim of The Understory is to increase biodiversity and wellness in Shenton Park by extending native bushland vegetation found in surrounding and regional remnant parks. This is done by connecting the natural bushland of Kings Park to Shenton Park.
In this design, the bushland corridor extends the natural landscape, which is drawn into the suburb by using native verge plantings. The Understory increases habitat for birds and wildlife, and creates a place for people to enjoy, learn and connect with nature. Weaving in a mosaic of native plantings around verges, public spaces, schools and existing parks. It looks to create pockets for nature play, outdoor learning and offer opportunity to connect, relax and unwind. The local primary school and its community play a key role in celebrating the use of native vegetation in the suburb and supporting biodiversity and wellness now and into the future.
Image: The Understory, masterplan.
LACH3000 Landscape Synthesis Studio Unit and Studio Coordinator: Sarah May Teaching Assistant: Blake Stoddart 'Wellness and Biodiversity'
239
Image: Yarning Circle, Bushland Corridor and streetscape. 240
241
'The Shenton Park Living Museum'
242
LACH3000 Landscape Synthesis Studio Unit and Studio Coordinator: Sarah May Teaching Assistant: Blake Stoddart 'Wellness and Biodiversity'
MACKENZIE OUTRAM-BAGGS
Image: The Barrens Gallery (plan, section and perspective).
Typically, museums are buildings that exhibit the past. What if society conserved and celebrate things while they still reside in the present? The Shenton Park Living Museum aims to protect and rehabilitate Shenton Bushland. The Museum will offer respite for humans, and nature and is a place for meeting, learning and exploration. Shenton Bushland, is a majority of the remaining remnant vegetation within the City of Nedlands. The entire site has been subject to frequent fires, logging, weed invasion, clearing, and illegal rubbish dumping. Despite the majority of the waste being removed, 'The Barrens' is still inaccessible to the public as it poses health risks due to asbestos contamination, a result of illegal dumping. Accessibility to both humans and animals was paramount, as previously Shenton Bushland was inaccessible to people of different abilities. The main walkways have been raised to prioritise fauna movement within the site, and decrease barriers for people, all while maintaining an intimate sense of immersion within the bushland. Weed removal, and re-vegetating with local species will assist in the site's rehabilitation. This provides an opportunity to exhibit the full life cycle of nature within the museum; from saplings to matured plants, and decaying logs. Rather than re-vegetating, and restoring the degraded section of bushland, The Barrens Gallery utilises this wasteland for advocacy and education. It is a statement, a visual warning exhibiting the effects of human entitlement. The tunnel wraps around key Tuart trees and aims to avoid further destruction to the bushland. The concrete prefabricated construction minimises disturbance to wildlife, and the contaminated soil The Gallery rests on. Purposeful punctures frame views of significant vegetation, canopy, and the wasteland. The openings have space between the glass panes for site specific objects such as taxidermy animals, insects, and dried flora to exhibit.
243
Image: The Shenton Park Living Museum, (Left) Plan and perspective; (Right) Sections. 244
245
246
The Noongar words 'Boolyaba Kayep' translate to 'leaving water', referring to the ephemeral nature of the wetlands. As they fill with water during the wet seasons and dry during the summer, it demonstrates the natural processes of a Western Australian ecosystem.
My 'Boolyaba Kayep Square' design is a homage to the lost wetlands of Boorloo and aims to increase biodiversity whilst providing a space for education on Boorloo's pre-European landscape through exploration of ecosystem. This site, which was once surrounded by wetlands, is located in Northbridge on Whadjuk Noongar land.
Image: Perspective - exploring ephemeral wetlands.
The park provides both local Northbridge residents and visitors an escape from the city through the form of an ephemeral wetland surrounded by endemic Western Australian vegetation. Boolyaba Kayep Square aims to create an intergenerational, inclusive, and culturally sensitive space. Wooden boardwalks and platforms provide accessibility, play opportunities and further emersion in the landscape. The past life of the park (previously called Russell Square) is acknowledged through the dispersion of 30 pre-existing sculptures – providing another layer of exploration.
247
BELLA DAVIS 'Boolyaba Kayep Square – Ephemeral Ecology, Leaving Water'
LACH2000 Landscape Context Studio Unit and Studio Coordinator: Gillian Rodoreda Teaching Assistant: Emily Parsons 'Urban Overlap: Reviving Russell Square Northbridge'

Image: (Left) Sections of ephemeral wetland and fringing vegetation; (Right) Perspectives of ephemeral wetland and James Street entry. 248
249
Public green space is an increasingly important aspect in cities today with proven benefits to the population. To thrive, urban parks must maximise their space amongst their urban environments. This can be achieved through urban overlap, a key principle explored in this studio. Urban overlap recognises that multiple functions can be facilitated through a single design aspect.
'Urban Overlap: Reviving Russell Square Northbridge'
Teaching Assistant: Emily Parsons
LACH2000 Landscape Context Studio Unit and Studio Coordinator: Gillian Rodoreda
The studio objective was to bring new life to the underperforming, inner-city green space, Russell Square, with the challenge of incorporating this underlying theme of urban overlap into the design. The contextual location of Russell Square is key as being in the heart of Northbridge it has the potential to be a transformative, spirited place for all to visit. Following closely to my design responses of accessibility, safety and community, an inner-city oasis was imagined. Accessibility to the park is a vital element to ensure all individuals can use this space to its full potential. Safety is to be prioritised in order for the space to flourish and foster a constant, giving community. In its original design, Russell Square is shaped by a main axis of paths cutting through the space. This path system has been maintained in the redesign, but its formality has been dissolved as it now meanders across the space. Seating nodes surrounded by native plants are placed along these main paths to create engaging, multi-use spaces. An inclusive community and nature-play area facilitate the needs of a variety of individuals. In the design, native vegetation and trees that initially inhabited the area are reincorporated to acknowledge the traditional custodians of the land, the Wadjuk Noongar people.
'Russell Square and Urban Overlap'
Overall, the space has been designed with all visitors in mind and with the goal of establishing a high traffic public greenspace. Urban overlap is used to create a more dynamic and interesting location for all to enjoy.
250
ELLA MARTINAZZO
Image: Russell Square and Urban Overlap, plan.
251
Image: Russell Square and Urban Overlap, perspectives. 252
253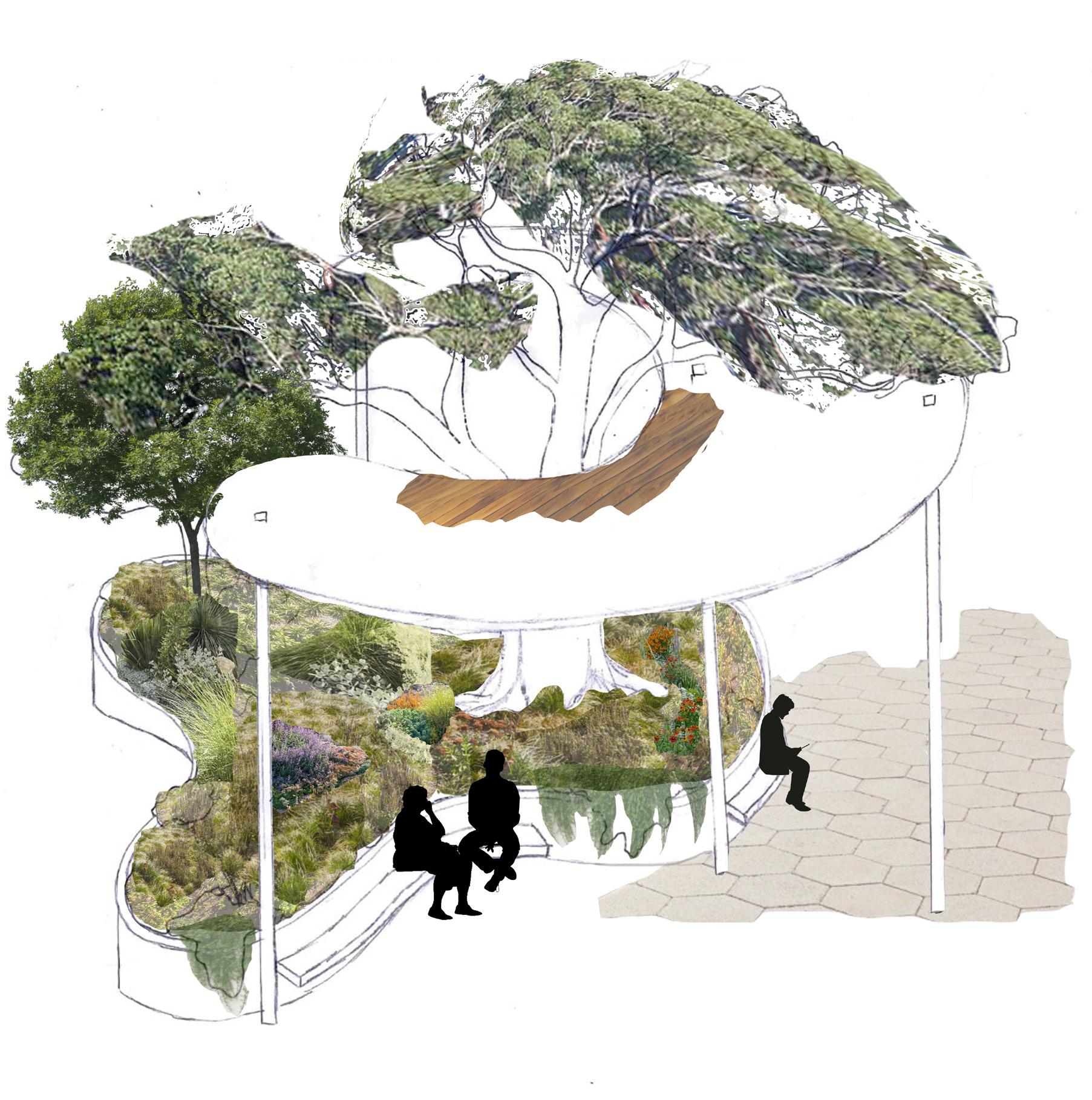 'Kongjian Yu's "Big Foot Revolution" Versus 'Classical Chinese Gardens' Abstract
Introduction Classical Chinese gardens have three thousand years of history in China (Jellicoe & Jellicoe 1995; Yang 2022). They have informed and defined what is considered beautiful and aspired to by the ordinary person, and with the growing population and movement to urban living, have influenced and informed the development of the private and public spaces of cities (Chen & Wu 2009; Yu 2012b, 2014). Kongjian Yu is a current voice questioning 254
LACH1010 History and Theory of Landscape Architecture Unit
Classical Chinese gardens have influenced for thousands of years and continue to inform the development of cities and urban spaces. Whether their aesthetics and design principles can meet ecological needs as they exist at this point in history is challenged by landscape architect Kongjian Yu, and his arguments and alternate approach are explored in this essay. With a global crisis of population growth, increased urban living and environmental destruction, comes a new aesthetic. This aesthetic embraces local native plants, returns to a connection to land in a producing and self-sustaining way, creates identity with a connection to local cultural history and the stories of common people, and celebrates the natural form (big feet) is what he calls for.
YOLANDA TRIGGER
the relevance of a landscape approach bound up in classical design principles, given the problems now faced have socially, economically, and environmentally impacts. This essay explores the key features of classical Chinese gardens and how these relate to the call Yu has made for a "Big Foot Revolution" (2006). Classical Chinese Gardens Historical records date the earliest gardens in China to the Zhou dynasty (c. 1046-256 BC) and describe them as vast parks used for pleasure and hunting by aristocrats (Jellicoe & Jellicoe 1995; The MET 2004). During the Han dynasty which followed, rare plants and animals became increasingly desirable for pleasure and to impress (Ignatieva 2018; The MET 2004). A precedent was established during these periods that saw grand and elaborate gardens built by members of the ruling classes continue in Chinese history (The MET 2004). A guiding theme being the garden as a microcosm of the ideal, containing exotic species from around the world to create a paradise (Ignatieva 2018). Rock and water were main elements from which artificial mountains and ponds were made, to capture the legend of the Isles of Immortals, who lived in a paradise of ease and plenty (Ignatieva 2018; Yang 2022).
Another type of garden also developed, that of the scholar, or literati, and has been celebrated in Chinese literature since the 4th century A.D. (The MET 2004; Yang 2022). These private gardens flourished due to the prosperity experienced during the Tang (618-906 A.D.) and Song dynasties (9601279 A.D.) and were influenced by the philosophy of seeking peace and solitude within the beauty of nature (Yang 2022). With frequent internal wars causing instability and transience, those in a position to do so
Coordinator: Professor Maria Ignatieva Teaching Assistant: Fahimeh Mofrad
255
Image: Lion Grove Garden in Suzhou (1342), an example of the private garden of scholars (Halun 2009).
Yu's "Big Foot Revolution" Yu (2012b) uses the metaphor of small feet (bound) and big feet (natural) to articulate how humans have bound nature and stifled her natural beauty and inherent function. Little feet (artificially caused by binding) were seen as the privilege of the high class, they were considered beautiful and revered in poetry and painting (Yu 2012b; Foreman 2015).
withdrew themselves, and "private Chinese gardens were thus the products of wealthy merchants, poets, painters and scholars" (Chen & Wu 2009, 40), rather than the common person. However, they were something aspired to by even the ordinary person and within this context, the producing functionalities of gardens gradually disappeared more broadly (Chen & Wu 2009; Yu 2012b, 2014).
256
They were associated with a civilised, unproductive Image: Shanghai Houran Park (Turenscape n.d.) (built 2010) creates clean water, creates biomass, produces food crops, provides wildlife habitat, controls flooding naturally (a concrete sea wall was removed), and provides urban social space and employment (local farmers are hired to maintain the park) (Beardsley 2012; Turenscape 2009). All these services are highly visible, and yet intrinsically beautiful, meeting "both artistic and didactic ends" (Beardsley 2012, 17).
Traditionally water was used as the peaceful element in Chinese gardens, with no open areas of grass (Ignatieva 2018), however, Western style lawns have increasingly become a symbol of modernity in China (Yang et al. 2019). Since the Chinese Economic Reform in 1978, lawns in landscape design have dramatically increased to the point of being considered an essential component (Yang et al. 2019). This has been fuelled by lawns being easy to implement, providing an immediate 'green' effect, symbolising a western lifestyle, and the globalisation of lawnbased sports (Yang et al. 2019). To Yu (2020), a lawn is an example of little-feet, a shallow form landscape that is superficial, serving only an aesthetic purpose, taking (consuming energy, money, and resources) but giving little. As Yang (2019) notes, many lawns in China are fenced off due to fear of damage and further maintenance if they were to be walked on whilst consuming water and releasing fertilisers and greenhouse gases into the environment (Yang 2019). Earlier classical Chinese gardens did make use of native ground cover species, this was due to less communication and knowledge of exotic species and transport limitations (Yang et al. 2019). The result was layered and varied ground covering, selected for its ecological characteristics and site suitability (Yang et al. 2019). However, in the 18th century, the Qianlong Emperor, in discussing the moral value of plants, wrote "When I see pines and bamboos I think of virtue; ….When I see weeds I despise dishonesty." (cited in Zhang 2018, 41).
Lawns vs "Messy" Weeds
Challenging this aesthetic and metaphoric view of weeds, Yu (2012b) passionately advocates for 'messy' honest herbaceous plants, agricultural crops, and native species in his designs. Rather than removing and poisoning vigorous local species that thrive in the natural conditions, Yu wants them to be cherished for their high ecological value and appreciated for their inherent beauty. Resource efficient maintenance and improved environmental outcomes are achieved with a cultural shift to the new environmental 257
urban life of leisure, representing social success and cultural superiority over rural survival-driven life (Yu 2012b; Foreman 2015). Yu (2014) argues that cities are also a product of this cultural expression, with civilizing of the urban landscape its own form of foot binding. The landscape has been deprived of its capacity for productivity, its natural beauty, and its ability to support life with focus on the artificial and decorative, on uselessness, and adornment (Yu 2006, 2012b). Like tiny feet women – these urban landscapes require constant maintenance; they are unable to self-sustain in their unnatural state and decay quickly (Yu 2012b). This binding metaphor also speaks to the way rivers have been lined with concrete, wetlands replaced with artificial ponds, and messy native shrubs and grasses replaced with exotic plants that require maintenance and high water and fertiliser consumption (Yu 2006, 2012b, 2014). He views classical Chinese gardens, both those of the emperors and the private gardens of the elite, as demonstrating little-feet aesthetics and little-feet results, such as ornamental trees no longer able to bear fruit and rockery that is fake (Yu 2006, 2012b). It is big feet, traditionally seen as provincial and rustic, crude and uncivilised, that we should be aspiring to Yu (2012b) argues. They are productive, healthy, capable of adapting, surviving to the changes and needs around them, and our landscapes should embody these same characteristics.
Chen & Wu (2009) argue that there is a long tradition of Chinese landscape architecture featuring aesthetics over the socioeconomic needs of people. Furthermore, the ecological functions of production and livelihood activities of humans have been separated and isolated, with much of urban development enlarged versions of these gardens (Chen & Wu 2009). Jellicoe & Jellicoe (1995, 398) write of humans and the modern landscape approach to space globally, that "in filling it, he is tending to become personally disjointed from it."
It is this focus on a particular type of aesthetic (little feet) and filling and disjointedness that Yu (2020) argues can be resolved with a return to the peasant (big feet) approach. He encourages the peasant to be viewed as aspirational rather than derided for their personal, connected, immediate and intimate relationship with nature, and the psychological, social, and ecological rewards that follow.
258
aesthetic that "weeds are beautiful" (Yu 2006, 39) and deep-form landscapes result.
The Art of Survival vs The Art of Pleasure & Adornment
Large feet are self-sustaining and able to engage in the "art of survival" (Yu 2006, 32). The art of working with the land, adapting rather than controlling, producing what is needed to sustain both humans and the environment, experiencing the resulting pleasure and purpose, and deriving a sense of identity from local nature and cultural references (Yu 2006; 2012a). It is within this experience that deep forms of landscape occur (Yu 2020). This contrasts with the art of pleasure and adornment, where the focus on aesthetics results in infertile, ornamental plants, and depleting shallow form landscapes in place of life-sustaining ones (Yu 2006, 2012a, 2020). Yu (2006, 2012b, 2014) acknowledges, that whilst all art, music and dance is 'unproductive' from a sustaining biological life perspective, in this current time of depleted, damaged, and threatened landscape, a new aesthetic of the built environment is necessary that is "grounded in appreciation of the beauty of productive, ecology-supporting, survival-enhancing things." (Yu 2012b, 43). The art of survival is embedded in Chinese culture, but in the culture of farming, not classical gardening (Yu 2006, 2012a). The art of survival is not a descendent of gardening for pleasure and adornment, because there is no relevance to be passed on for the problems we currently face and need to solve (Yu 2006, 2012a). Landscape architecture must be seen as a descendent of the survival skills of our ancestors, because our survival is at stake, and it is those authentic relationships between land and people that must be called upon in the face of current global, economic, and environmental issues (Yu 2006, 2012a). It is from that standpoint that Yu (2012a) advocates for mixed purpose and utility, enmeshment of activities, where producing fields intermingle with urban life, and are educational as well as beautiful and productive. Conclusion Classical gardens have thousands of years of history in China. They have brought pleasure, solitude, and contemplation however, they have defined an aesthetic that on an urban scale has disconnected people from the "art of survival." Landscape architecture must lead the movement to redefine what is pleasurable and beautiful, and embrace an aesthetic of survival so that a sustainable ecology can be achieved. Instead of a desire for the exotic, instead of creating artificial mountains and lakes, and gardens for pleasure and looking at only, Yu challenges us to embrace the beauty inherent to a functional, life-supporting landscape.
Yu compels us to action and uses the metaphor of bound feet for the constricted and constrained landscape aesthetic that classical gardens have cultivated as the ideal, and healthy big feet, natural and local, as the approach to landscape needed at this time of urban population growth and climate change. Like humans with healthy big feet who can take care of themselves, and lead productive lives, our urban landscapes need to be able to do the same and when they do, not only are they beautiful, but both nature and humans are better off for it. 259
Lion Grove Garden in Suzhou. Photograph. Wikimedia Commons. Published September 5, 2009. Ignatieva,Grove_Garden_4502.jpgcommons.wikimedia.org/wiki/File:20090905_Suzhou_Lion_https://Maria."LACH1010NotesChinaandJapan."
https://youtu.be/i2ixmsI4AiM Yu, Kongjian. "Kongjian Yu: The Art of Survival: Recovering Landscape Architecture." By Harvard GSD. YouTube Video, 1:21:46. September 30, 2008. https://youtu.be/JH96L4JxMyA. Yu, Kongjian. "Nature and Cities: Kongjian Yu, Creating Deep Forms in Urban Nature: The Peasant's Approach." By Texas Architecture. YouTube Video, 42:46. June 25, 2020. https:// youtu.be/rS3P9wkbsZo Yu, Kongjian. 'Position Landscape Architecture: The Art of Survival." Keynote Speech, 2006 ASLA (American Society of Landscape Architects) Annual Meeting and 43rd IFLA World Congress, Minneapolis, USA, October 7, 2006. Reprinted (with extensive editing) from Conference Speaker Summaries. Yu, Kongjian. "The Big Feet Aesthetic and the Art of Survival." Architectural Design 82, no. 6 (November, 2012a): 72-77. https://doi.org/10.1002/AD.1497 Yu, Kongjian. "The Big Foot Revolution." Turenscape Published February 13, 2011. https://www.turenscape.com/en/paper/ detail/13.html. Yu, Kongjian. "The Big Foot Revolution." In Designed Ecologies: The Landscape Architecture of Kongjian Yu, edited by William S Saunders, 42-49. Switzerland: Birkhauser, 2012b. Zhang, Donia. "Classical Chinese Gardens: Landscapes for SelfCultivation." Journal of Contemporary Urban Affairs 2, no. 1 (June, 2018): 33-44. https://doi.org/10.25034/ijcua.2018.3654.
Yang, Fengping, Maria Ignatieva, Anders Larsson, Na Xiu, and Shuoxin Zhang. "Historical Development and Practices of Lawns in China." Environment and History 25, no. 1 (February, 2019): 23-54. https://doi.org/10.3197/09673401 8X15137949592098.
History of Landscape Architecture 1010. Class notes at University of Western Australia, Perth, WA, 2018. Jellicoe, Geoffrey, and Susan Jellicoe. The Landscape of Man: Shaping the Environment From Prehistory to the Present Day, 3rd ed. London: Thames and Hudson, 1995. The MET, Department of Asian Art. "Chinese Gardens and Collectors' Rocks." In Heilbrunn Timeline of Art History. Published October, 2004. http://www.metmuseum.org/toah/ Turenscape.hd/cgrk/hd_cgrk.htm Shanghai Houtan Park. Photograph. Accessed April 21, 2022. https://www.turenscape.com/en/project/detail/443.html
Beardsley,ReferencesJohn. "Popular Aesthetics, Public History." In Designed Ecologies: The Landscape Architecture of Kongjian Yu, edited by William S Saunders, 10-19. Switzerland: Birkhauser, 2012. Chen, Xiangqiao and Wu, Jianguo. "Sustainable Landscape Architecture: Implications of the Chinese Philosophy of "Unity of Man with Nature" and Beyond." Landscape Ecology 24 (April, 2009): 1015-1026. https://doi.org/10.1007/s10980-009-9350-z Foreman, Amanda. "Why Foot Binding Persisted in China for a Millennium." Smithsonian Magazine. Published February 2015. Halun,footbinding-persisted-china-millennium-180953971/https://www.smithsonianmag.com/history/why-Jakub.
Yang, Yuqi. "Chinese Gardens." History of Landscape Architecture 1010. Class lecture at University of Western Australia, Perth, WA, March 30, 2022. Yu, Kongjian. "Kongjian Yu - Big Feet Revolution - agIdeas 2014." By Ideas on Design. YouTube Video, 5:04. June 16, 2014.
Image: Sense of place collage - ocean to river journey.
I was tasked to explore the sense and context of a site, respond through the design process of site analysis, intuitive response, and creative expression of ideas. I had four sites to investigate in North Fremantle along a journey from ocean to river. In this project, I responded with conceptual designs for interventions on three sites, then represented a journey to narrate place and time.
260
LACH1001 Landscape Architecture Studio - Groundings Unit Coordinator: Christina Nicholson KRISTEE LEGGERINI 'Sensing, Analysis & Response'
261
Image: Sense of place collage - ocean to river journey. 262
263
Image: UWA School of Design, Design HUB, Winter Collective 2022 Exhibition opening night, 15 June 2022. Photography by Samantha Dye. Urban Design 264
265
The Floating Grid aims to challenge the current method of subdivision, by introducing a modular system. The Floating Grid is based on a simple modular timber construction. The program is arranged and strongly guided by a set grid of 8m by 8m, for each module, either for private living or public space. The grid is set to differentiate the space subtly, to provide a comfortable living space, and to frame the vegetated garden area. The system focuses on flexibility, affordability, adaptability and sustainability.
Rather by providing a fixed house with a fixed amount of bedrooms, bathroom etc, in this development, the grid system allows to be built in accordance to residents' needs. Each module can be shared as urban farming, or purchased separately of which the residents can decide on how much space is required, which promotes flexibility, affordability, and adaptability. The materiality chosen is to encourage the use of recycled products in this development. As most resources are limited and definite, the project has chosen sustainable timber frame, acrylic sheet in replacement of glass, and recycled rubber paving. By the end of the materials' life cycle, the materials can be dismantled, recycled and reused, so that there will be no waste in material energy.
TIFFANY LAU 'The Floating Grid'
266
Since the 20th century, Kelmscott has transformed from agricultural land into residential development, causing huge environmental damage and the loss of agricultural land value. To compound this, there is predicted to be about 151,896 residents (a 155% increase) living in Kelmscott by 2040.
Coordinator: Dr Robert Cameron 'Kelmscott Activity Precinct'
Image: The Floating Grid, perspective. URBD5804 Urban Design Studio 1 Unit
Currently, local residential development encourages subdivision into battle-axe blocks. Despite the fact that this method provides extra housing, it has negatively impacted the local environment. Apartments and villa housing types are beginning to make appearance, but these primarily aim to house people, without taking environment and sustainability into account.
267
Image: The Floating Grid, isometric. 268
269
270
The aim is to help re-establish the local identity and create an inclusive, climate responsive and walkable neighbourhood for all ages. The activity precinct for 2040 focuses on a connected community with centralised hubs where residents can access local services and amenities within a short walk from their doorstep, removing the divide that Albany Highway currently creates in this space. The linear landscape has been divided into three centralised hubs, each catering to a different purpose. This includes the green area, living room and cultural hub.
All these themes help to mitigate climate change through reducing carbon footprint, recycling, cultivating, and providing better connection to place.
URBD5804 Design Studio 1 Unit
In 2040, climate change and population growth will be a major challenge facing the Kelmscott Activity Precinct, so a new intervention is required, one that focuses on promoting a sustainable and thriving neighbourhood for the future.
Coordinator: Dr Robert Cameron 'Kelmscott Activity Precinct'
Urban
JOCELYN WU 'The Missing Link'
271
Image: Living Room perspective.
The Missing Link aims to foster a strong active corridor that connects the East with the West and draws biodiversity back to the area through creating a link with Winfield Reserve and Fancote Park. This especially responds to the lack of amenities on the West and follows the principle of Green Orientated Development with higher infill development surrounding green areas.
Image: (Left) Masterplan; (Right) Sections of Green Area, Living Room and Cultural Hub. 272
273
SHUBHAM GAUTAM 'Kelmscott Activity Plaza'
Image: View of activity plaza from Kelmscott Station. URBD5804 Urban Design Studio 1 Unit Coordinator: Dr Robert Cameron 'Kelmscott Activity Precinct'
In 2040, the small suburban area around Kelmscott Station will be transformed into a vibrant activity precinct because of advances in technology, communication and the outwards urbanisation from the city centres into the urban fringes boosted due to the 2020 pandemic. The suburb of Kelmscott is situated within the City of Armadale, which is projected to see a population growth of more than 120,000 by 2040. A portion of this population increase will be accommodated around the Kelmscott Station Precinct, which will lead to further redevelopment of the surrounding area. The strip mall-like character of 2020 Kelmscott Precinct will be redeveloped into a pedestrian friendly activity Precinct with focus on improving connectivity across the east-west axis of the site. A pedestrian plaza connecting Kelmscott Station and Fancote Park will be developed which will include various essential shops, cafés and supermarkets, and have an enhanced shading and green cover to reduce surface warming and improving walkability. The main retail hub will also be turned into a vehicle-free zone by moving existing large parking spaces away from the frontage to underneath or behind the retail and residential buildings creating community and gathering spaces which will be safer and easier to navigate. The new redevelopments will be designed as mixed-use structures, and together with the increased density and character, Kelmscott will evolve into a vibrant neighbourhood.
Additionally, the surrounding spaces of the road network will be transformed into continuous walking and cycling trails, creating pedestrian connections throughout the Precinct. A major effort will focus on improving urban ecology throughout these trails,in Fancote Park and along the Canning River. The 2040 Kelmscott Precinct will be developed in sustainably and in stages to promote private investment and will act as a catalyst for further redevelopment of the surrounding region.
274
275
Image: Wetland restoration along Canning River at Fancote Park. 276
277
278
The masterplan of Kelmscott will feature areas that promote urban ecology and seek to ameliorate the issues identified. Firstly, a mix of dwelling types can increase density and attract a broad demographic, creating a resilient neighbourhood that caters for a diverse range of household structures, ages, and tenures. The Living Knowledge Stream, whose motto – "Knowledge for all, home of the dragonflies" –, doubles as a bioswale and an educational trail. The next feature is a forest trail with connecting canopies which allows migratory birds to travel and nest safely. Furthermore, "The Under Line", which is centred around the raised railway is a hotspot which features biodiversity boosting flora and will be home to shops and spaces where buskers and vendors can sell their products. Rooftop gardens will be home to the bees that already populate the area.
Coordinator: Dr Robert Cameron 'Kelmscott Activity Precinct'
Climate changes induce dire burdens on the global economy and the wellbeing of the population, and create sustainable urban infrastructure issues. These include deleterious urban water management and an undulating urban heat island effect.
Thus, the phrase to bee or not to bee is my motto for the future of Kelmscott. This is the opening phrase of soliloquy given by William Shakespeare's Prince Hamlet. This phrase urges the community to reflect on the actions they can take now and in the near future, until 2040. The campaign will feature notes of healthy urbanism, predominately increasing the biodiversity and connecting services, safety, culture, and public spaces.
URBD5804 Urban Design Studio 1 Unit
In an increasingly individualistic society, there is an ailing need from the environment which calls us to band together for the betterment of the ecosystem.
Unsurprisingly, bees are an integral part of the natural environment. As primary pollinators, bees play a key role in every step of the ecosystem. Without these super pollinators, our gardens would be sparse and plates empty.
Image: To Bee or Not to Bee, masterplan.
JESSLYN CHUA 'To Bee or Not to Bee'
279
Image: (Left) Conceptual diagram on healthy urbanism and bees in the urban environment; (Right) The Underline. 280
281
Image: UWA School of Design, G22, Winter Collective 2022 Exhibition opening night, 15 June 2022. Alana Blowfield Photography. 282
283
The University of Western Australia, School of Design M433, 35 Stirling Hwy, Crawley WA 6009 T +61 8 6488 2582 F +61 8 6488 CRICOShttps://www.uwa.edu.au/schools/Design1082ProviderCode:00126G