USDF MEMBER GUIDE
2023
Includes USDF, USEF, and FEI tests; education, award, and championship information.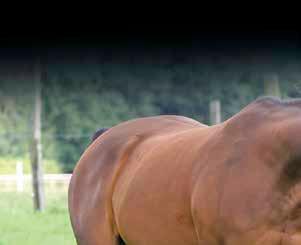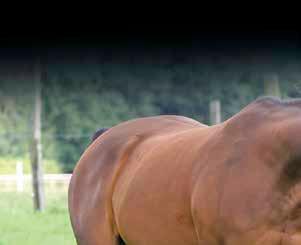 The Horse That Matters to You Matters to Us® Challenge: De ciencies in vitamin E and/or selenium Solution: Elevate® Maintenance Powder Natural Vitamin E Elevate ® Se Natural Vitamin E and Organic Selenium • Highly bioavailable. • Supports optimal muscle, nerve and immune functions. Satisfaction Guaranteed. Simple Solutions, Scientifically Proven® Got questions? Contact us: KPPusa.com, 859-873-2974 2022 Member Guide
About USDF
United States Dressage Federation™(USDF)
4051 Iron Works Parkway Lexington, KY 40511
Phone: (859) 971-2277
Fax: (859) 971-7722
usdressage@usdf.org www.usdf.org
USDF'S MISSION:
Dedicated to education, recognition of achievement, and promotion of dressage.
USDF is a nonprofit, tax-exempt corporation comprised of nearly 30,000 members, and over 100 Group Member Organizations (affiliated clubs). Founded in 1973, USDF was established for the purpose of promoting and encouraging a high standard of accomplishment in dressage, primarily through educational programs. USDF offers a variety of educational programs and opportunities through virtual events, live events such as clinics, education at the annual convention, and GMO Education Initiative events, as well as online through USDF University. USDF University features an extensive online educational library, as well as learning modules and online courses. USDF also accredits events through USDF University, allowing attendees to earn credits toward their USDF University recognition diplomas.
USDF administers a national year-end awards program based on test scores that horses and riders earn during the competition year. Award opportunities exist for every level of competition, and there are special categories for different breeds, as well as for juniors/young riders, adult amateurs, and riders aged 50 and over.
The USDF Regional Schooling Show Awards Program offers yearly awards and rankings in each of the nine USDF regions to USDF Group Members, competing in non-USEF-licensed/non-USDF-recognized competitions that have applied to participate in the program. The program runs December 1 through November 30 and recognizes many levels of dressage, within four award divisions.
USDF also offers several championship programs, including the Great American Insurance Group/USDF Regional Dressage Championships, the US Dressage Finals presented by Adequan®, the USDF Breeders Championship Series, the USDF Dressage Seat Medal Semi-Finals, and the USDF Regional Adult Amateur Equitation Program, presented by Big Dee's Tack and Vet Supply.
Publications include USDF Connection (the official magazine of USDF) which includes the annual yearbook and is now available by subscription. USDF Connection focuses on the USDF educational mission, as well as the interests and needs of the dressage community. The magazine offers educational articles and commentaries by many of the most recognized and respected experts in the sport.
Other print and electronic publications include YourDressage (USDF's publication website), the USDF Member Guide, Instructor/Trainer Manuals (Lungeing, Training, and Teaching), Pyramid of Training, Guide for Scribes, Underfoot, ShowBiz, Musical Freestyle, Quadrille, and Pas de Deux Rules and Guidelines, Judge's Checklist, Glossary of Judging Terms, and Technical Delegates' Checklist.