Scaling the Green Economy: Our Impact at Work 2022
Meet Unreasonable Impact
Unreasonable Impact is an innovative and multi-year partnership between Barclays and Unreasonable Group to launch the world's first global network focused on scaling up entrepreneurial solutions that will help employ thousands worldwide in the emerging green economy.
The unique partnership provides lifelong support to its fellows. From community resources and the mentorship of industry specialists from across Barclays and Unreasonable, the entrepreneurs receive support needed to scale their impactful solutions to reach new markets and create equitable green solutions for all.
Run in the Americas, Asia Pacific and the UK and Europe, Unreasonable Impact has proven that innovative business models and partnerships are needed to transition towards a more inclusive and cleaner future. With billions in financing already raised by its portfolio, the partnership's momentum continues to grow.
Portfolio Overview
260+ companies have joined the Unreasonable Impact community
Jobs
$10B+ in funding raised*
$5.5B+ in revenue generated*
Impact*
300M+ lives positively impacted by the goods and services of these companies.
27M+ units of products with sustainable features sold.
The companies have 19,500 full time employees (FTE) around the world.
Since the inception of Unreasonable Impact, the ventures have created 6,600+ net new jobs.
At least one year after completing the programme, over 60% of the companies reported job growth; this increases to over 80% after five years.
*Metrics are cumulative since company founding
80M+ metric tonnes of GHG emissions reduced as a result of their products and services.
500M+ kgs of waste avoided or diverted from landfills.
3
CHRISTIANA MUSK Chairwoman of Unreasonable Group
What would a world look like in which our global economy is built upon a foundation of renewable energy, materials and agriculture that is both efficient and regenerative? A world in which we have adapted to the radical shifts brought upon us by globalisation and digitisation to shape a more socially inclusive economy. Imagining that world we all want for all our children helps us realise the vital importance of supporting leaders who are actively engaged in building that world today.
The challenges we face in the world are immense and varied. The COVID-19 pandemic has accelerated these beyond anything we could have imagined. Global unemployment is projected to stand at 207 million in 2022. This is 21 million more than in 2019.1 We desperately need to counterbalance this disruption with job creation in a green economy that is low carbon, resource efficient and socially inclusive.
Unreasonable Impact focuses on leaders that are working on breakthrough solutions to our world's greatest problems. We are betting on them to transform our world. It's a powerful theory of change. From tackling food waste with cutting-edge AI, developing clean energy from our sun, and even creating the world's first air-based meat, brilliant solutions to urgent problems exist, but they are not easy to scale at speed.
4
True disruption is ignited when the innovation of startups collides with the expertise, scale and financial strength of large enterprises; and how those sparks have flown
FOREWORD
1 ILO's World Employment and Social Outlook Trends 2023
through the six years since the partnership launched. Since 2016, Unreasonable Impact has supported more than 260 ventures across the world who now collectively employ over 19,500 people and are positively impacting 300 million people around the world.
It's exciting to see Barclays' creative courage, input and impact in supporting entrepreneurs, accelerating the creation of thousands of new jobs. Never before have I seen so many people move so swiftly to support purposeled leaders to take action. The Unreasonable Impact partnership serves as a catalyst to educate and inspire the next generation. It's a partnership like no other, and here's to the progress we've made so far, and to the future we all know is possible.
5
At Barclays, we are proud to have co-founded Unreasonable Impact, a partnership that brings together an inspirational community of growth-stage entrepreneurs at the forefront of innovation. Together with Unreasonable, we support these entrepreneurs to unlock the next stage of their sustainable business growth.
6
The global entrepreneurs that participate in the programme are at the cutting edge of different sectors, including renewable energy and transportation, sustainable agriculture, efficient manufacturing and more. Through their growth, they can offer new future employment opportunities, creating thousands of jobs.
We established the partnership in 2016 with the aim of supporting 250 ventures to solve social and environmental challenges by the end of 2022, and we are incredibly proud to have now exceeded that target. Our partnership with Unreasonable has been key to the programme's success, as they bring a deep understanding of an entrepreneur's journey, and the tools that can support their growth. We supplement this with the collective expertise, mentorship, and connections across our global business to support entrepreneurs as they grow.
For 330 years, Barclays has supported sustainable businesses and the next generation of job creators. As we look ahead and navigate the changes to our global economy, our partnership with Unreasonable allows us to remain committed to supporting business innovation, economic growth and employment by helping entrepreneurs who are passionate about addressing global societal and environmental challenges.
It is a privilege to partner with Unreasonable as we work together to grow our community of groundbreaking entrepreneurs.
Head of Public Policy and Corporate Responsibility at Barclays
7
SASHA WIGGINS
Group
Supporting ventures to maximize impact
Working with large-scale enterprises, Goodr provides technology solutions for businesses to reduce food waste and combat hunger. With the help of Barclays, Goodr's CEO, Jasmine Crowe-Houston, has been able to streamline the business. Now Goodr is also servicing Barclays' corporate cafés in New York and New Jersey. In doing so, Goodr is helping Barclays channel surplus food to those in need. To date, Goodr has served more than 30 million people in need and diverted over 12 million pounds of food and organic materials from landfills – and it's wellpoised to grow exponentially.
About the programme
INSIDE UNREASONABLE IMPACT
Unreasonable Impact invites growth-stage companies who are already wielding the most effective solutions to world problems. They have financing, staff, and revenue. Entrepreneurs are handpicked to join the programme based on their companies' ability to scale, solve social and environmental problems, and spur job growth.
ECOSYSTEM OF SUPPORT
Each programme is highly curated and shaped around the entrepreneur's critical business needs – from growing company culture to shifting regulatory marketing to expanding to new markets and scaling manufacturing. With both virtual and in-person components, many of the sessions are designed to activate deep connections between the entrepreneurs and curated members of our global network.
UNREASONABLE FELLOWSHIP
After the programme, each entrepreneur becomes part of the Unreasonable Fellowship. It consists of successful entrepreneurs, Fortune 100 C-suites, industry experts, and global funders. With their own go-to relationship manager, fellows receive lifetime support to help their companies to scale.
THE TALENT OF BARCLAYS
Since it started, Unreasonable Impact has engaged more than 2,500 Barclays colleagues, who have shared their expertise as mentors and advisors. From connecting them to clients to offering industry insights, Barclays mentors have helped guide and grow these growthstage ventures to maximize their impact on the world.
The power of technology
Unreasonable's custom-built platform leverages technology to encourage entrepreneurs, mentors, and funders to connect and support one another on an ongoing basis. This digital ecosystem allows them to make warm introductions, post in the multi-channel forum, and stay up-todate with a real-time newsfeed. It also allows the partnership to track the entrepreneurs' impact and progress over time.
11
REGION Americas ENTREPRENEUR Dr. Lisa Dyson Co-Founder &
SECTOR Carbon capture
CASE STUDIES
CEO
Air Protein: Making meat from air
World's first
$32M from Google Ventures, ADM, Barclays & Unreasonable Collective
It was space travel that inspired scientist Dr. Lisa Dyson to create an unusual climate solution: protein made from air, which can be grown inside a tank instead of using valuable land. Air Protein is crafting the world's first air meat – by using cultures, water, renewable energy and elements found in the air.
Launched in 2019, Dyson based the technology on research carried out by NASA in the 1960s, which explored ways to feed astronauts on long space journeys. One proposal was to make food by combining microbes with the carbon dioxide (CO2) that the astronauts were breathing out, but the concept was never proven by NASA.
Agriculture and land use are major sources of greenhouse gas emissions. Air Protein's process is naturally low in emissions, helping restore the atmosphere and renew the planet. The California-based startup is in advanced stages of the regulatory process required to bring its products to market, and is working to scale up its technology and bring its products to consumers within the next couple years.
13 USA HEADQUARTERS
air-based meat
Raised
Winner of Davos World Economic Forum Technology Pioneer award
DR LISA DYSON Co-Founder & CEO, Air Protein
"Unreasonable Impact exceeded all my expectations. They have created a quality network of changemakers who work together to advance the missions and impact of the entrepreneurs in their programme."
H2GO Power: Zero-emission hydrogen energy
ENTREPRENEUR
Enass Abo-Hamed
Co-Founder & CEO
SECTOR Energy
REGION
UK & Europe
CASE STUDIES
67% lighter than equivalent battery counterparts
100+ megatonnes of CO2 saved yearly
Access to reliable electricity is often not possible, either grid extensions are too expensive or diesel is too costly to use and transport. H2GO Power is a pioneering cleantech company that develops and delivers smart hydrogen energy storage technology for zero-emission, reliable power supply, with AI driven end-to-end software solutions for a range of commercial applications. H2GO Power is revolutionizing hydrogen storage solutions to dramatically reduce costs by as much as 50%.
Co-founder & CEO, Enass Abo-Hamed, has over a decade of research and business experience in hydrogen production, renewable energy, and energy storage. Passionate about climate entrepreneurship, she is also a member of the Advisory Board at BeyondNetZero's General Atlantic Growth Fund.
400K metric tonnes of net greenhouse gas emissions reduced
In 2022, H2GO Power secured £4.3 million from the UK Department of Business Energy and Industrial Strategy (BEIS) to deploy its state-of-the-art commercial-scale hydrogen storage technology to bring greater energy security and reliability to the electrical grid of Scotland's Orkney Islands. The initiative could displace up to 7,500 gallons of diesel and 90 tonnes of CO2 annually.
17
UK HEADQUARTERS
"I had a fantastic experience joining the Unreasonable Impact programme. It has the most awesome people and community. The support, advice, and mentorship provided during the programme and since have been very valuable."
ENASS ABO-HAMED Co-Founder & CEO, H2GO Power
ListenField: Crop and Soil Management SaaS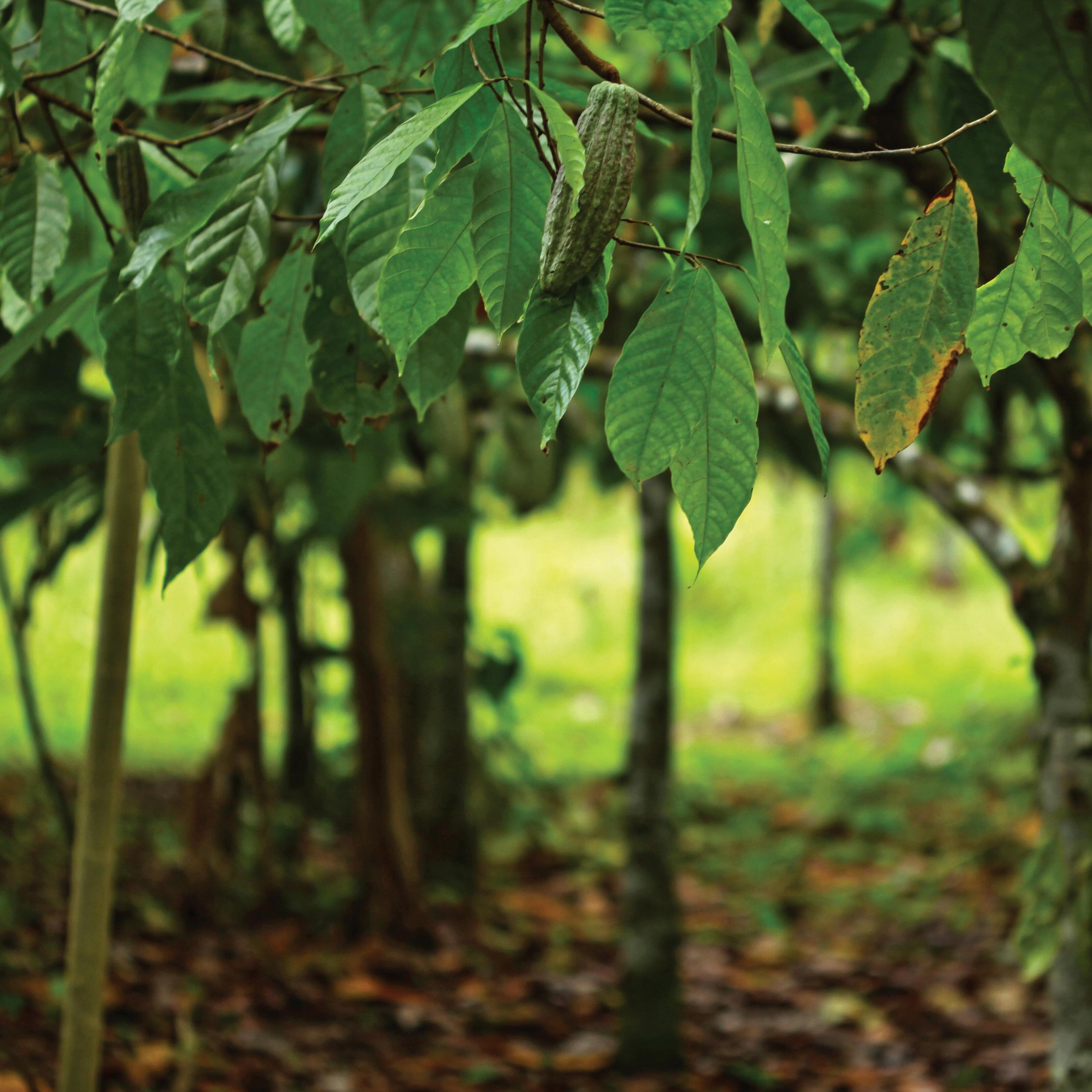 ENTREPRENEUR
Rassarin Chinnachodteeranun Founder & CEO
SECTOR
Agricultural technology
REGION
Asia Pacific
CASE STUDIES
Operations in 6 countries
50K+ clients and farmers using the technology
Can data analysis improve crop growth, development, and yield while reducing the impact on our environment? That's what Rassarin Chinnachodteeranun was investigating when she was a student. After finishing her PhD, she started ListenField in 2017 to take her research into practice.
The company provides affordable crop and soil management solutions for agri-food companies, and uses a mobile app tool called FarmAI. Besides monitoring, the software also acts as a service, giving practical advice to improve soil conditions and crop performance. Thus, FarmAI enables farmers to produce more while reducing the environmental footprint of agricultural production.
UNDP Low Carbon Award and R&D Award by the Japanese Society of Agricultural Information
Kubota is the strategic partner and investor of ListenField. The company is a global team of 20+ people from nine different countries serving corporate clients, mainly in Asia Pacific.
21
JAPAN HEADQUARTERS
RASSARIN CHINNACHODTEERANUN Founder & CEO, ListenField
"The network of Unreasonable Impact exceeded my expectations. All the mentors share their experience without hesitation. What I also like is the sense of safety to be open and vulnerable among the fellows who joined the cohort."
$400M REGION Americas ENTREPRENEUR Uma Valeti Co-Founder & CEO SECTOR Food technology UPSIDE Foods: Making real meat from animal cells CASE STUDIES
100% renewable energy in their facility
$400M series C funding
UPSIDE cultivates meat, poultry and seafood from real animal cells, a more sustainable and humane way of producing the meat we love. Its first product will be chicken, and UPSIDE can use a small amount of cells to cultivate the same amount of poultry that ordinarily would come from hundreds of thousands of traditionally farmed birds. At scale, it's projected that UPSIDE's cultivated meat will use 77% less water and 62% less land than conventional meat.
Co-founder and CEO, Uma Valeti, built UPSIDE on the belief that we shouldn't have to choose between the meat we love and a thriving planet. In 2022, UPSIDE received the green light for its cultivated meat from the FDA. The milestone marked a major step towards a new era in meat production.
39% of management identifies as female
The company's $400M Series C is the largest funding round ever raised for cultivated meat, it has the support of worldclass investors such as Bill Gates, Sir Richard Branson and Whole Foods. Pending USDA approval, UPSIDE plans to share its first products with consumers soon.
25 USA HEADQUARTERS
UMA VALETI Co-Founder & CEO, UPSIDE Foods
"The Unreasonable Impact team is very missionfocused and always has positive energy. I have made long-term relationships with other CEOs and gained a lot of new ideas for my business growth."
Project Etopia: Creating future eco-cities
Joseph Daniels Founder
SECTOR Sustainable construction
REGION UK & Europe
ENTREPRENEUR
CASE STUDIES
4 continents with net-zero buildings
7.8K metric tonnes of net greenhouse gas emissions reduced
Project Etopia is at the forefront of inventing all-in-one solutions for a more sustainable, efficient, affordable, and resilient approach to net zero carbon home building. They are doing this by producing sustainable building systems that enable contractors, developers, and housing providers to deliver net zero carbon homes that are built to last.
Joseph Daniels was motivated to start Etopia after periods of homelessness during his adolescent years. The company's motivation is to "give people the opportunity to own their own home. Homes that are future-proof, cost effective to run and with technology that is cutting edge."
Eco Initiative of the Year at The Resi Awards
Founded in 2017, Etopia began building homes in the UK, and over the last four years has expanded internationally, building in Saudi Arabia, the USA and Namibia, with around 200 homes built to date. Etopia was named as the first-ever carbon neutral house builder by the UN's Climate Neutral Now initiative. With the goal of building a million homes every year, Etopia can save six million tonnes of CO2 from the atmosphere.
29
Winner
UK HEADQUARTERS
"Unreasonable Impact is simply that. Unreasonable. It focuses on core technologies and organisations that will undoubtedly change the world. Having now expanded to our fourth continent, my vision was always to change the landscape of homes and energy forever. An unreasonable task for most but unreasonably impactful."
JOSEPH DANIELS Founder & CEO, Project Etopia
Lithium Urban Technologies: sustainable urban mobility
Krishnan, Founder & CEO
Asia Pacific
REGION
ENTREPRENEUR
Sanjay
SECTOR Transportation
CASE STUDIES
6.5M litre of fuel saved
90 new full time employees
Winner of World Economic Forum's Technology Pioneers Award
Delhi is one of the most polluted cities in the world, but Lithium Urban Technologies seeks to change that. As India's largest zero emission corporate transport service, Lithium is a pioneer in sustainable urban mobility, operating the most productive electric vehicle (EV) fleet globally. Founder and CEO Sanjay Krishnan was instrumental in launching India's first organised taxi service, another stepping stone to realising his vision.
In 2020, Lithium formed a partnership with another Unreasonable Impact venture, Fourth Partner Energy, to set up solar-powered EV charging infrastructure across the country under a joint venture, laying the groundwork for the company's growth.
Lithium's recent partnership with Tata Motors will deploy another 5,000 electric vehicles in India, a significant leap towards faster adoption of electric vehicles in the shared mobility space.
Barclays is utilising Lithium's electric vehicle fleet to transport colleagues to its offices in Pune and Noida. Since 2015, Lithium has supported a reduction of 50,000 metric tonnes of greenhouse gas emissions.
33
HEADQUARTERS
INDIA
"A life-changing opportunity to make lifelong friendships with an outstanding group of gifted individuals pursuing their passions. Nowhere else would you find people creating such an impact on humanity. From artificial blood, launching satellites to developing urban farms, they are changing the way we live, commute, work and play for a sustainable future."
SANJAY KRISHNAN Founder & CEO, Lithium Urban Technologies
Awards
Over the course of Unreasonable Impact, the partnership and many
In 2019, TIME recognized five Unreasonable ventures in its 100 Best Inventions of the Year Heatworks, Semtive, ECOncrete, AeroFarms, and Huue were celebrated for helping to make the world a better place.
The World Economic Forum has welcomed many Unreasonable ventures into its Technology Pioneer community: Avant Meats, Banyan Nation, Greyparrot, Natural Fiber Welding, Air Protein, Alesca Life, Full Harvest, and TIPA.
Five brilliant ventures have been recognized on the Forbes 30 Under30 list: Kuli Kuli, Via Separations, Huue, C16 Biosciences, and Project Etopia.
AeroFarm, LanzaTech, Global and Farms: what ventures common? been recognized Fast Company's Most Innovative Companies
36
many fellows have achieved key business milestones. Below is just a snapshot…
AeroFarm, Semtive, LanzaTech, SOURCE and 80 Acres what do these ventures have in common? They've recognized as Company's Innovative Companies.
In 2021, Unreasonable Impact was named Partnership of the Year at the Reuters Responsible Business Awards, alongside Best Environmental Programme (bronze) at the Corporate Engagement Awards.
In 2022, Unreasonable Impact received an honourable mention in Fast Company's World Changing Ideas for its work on extending collaboration grants to ventures addressing issues exacerbated by COVID-19.
In 2022, venture 44.01 won the Earthshot Prize and hopes to take its carbon-capture technology global. LanzaTech's carbon recycling technology earned it a spot as one of 15 finalists.
37
Daniel Epstein, CEO of Unreasonable Group, at Barclays in London, speaking to mentors and advisors for the Unreasonable Impact programme.
The power of an unlikely partnership
I'm truly humbled to be reflecting on the amazing strides Unreasonable Impact has made since its inception in 2016. Ventures in the Unreasonable Impact Portfolio now collectively employ over 19,000 people and are positively impacting 300 million people around the world. At Unreasonable, we focus our efforts on "scaling what works," and this is clearly working. Together with our friends and partners at Barclays, we've become an R&D engine, helping address the global unemployment crisis by scaling up entrepreneurs worldwide.
But this is just the beginning. I continue to say… yes, business is business. But more than anything, business is people. The greatness of what we achieve will be dictated by the quality of relationships we have with the people around us. Our partnership with Barclays reflects our shared belief that high-growth entrepreneurial solutions are best primed for scale when supported by a major corporation that is able to accelerate growth. Barclays is deploying its existing expertise and its most valuable resources – its colleagues – to make a positive impact on society by supporting these incredible ventures.
DANIEL EPSTEIN CEO, Unreasonable Group
Thank you to everyone who is making this critical work possible.
39
Through ongoing, meaningful collaboration, Unreasonable Impact is not only creating a better tomorrow, it's helping build a connected, vulnerable, powerful, inclusive, and influential global community – a diverse community of individuals dedicated to creating tangible, lasting, and intercontinental change.
Quote adapted from GEORGE BERNARD SHAW
"The reasonable person adapts themselves to the world; the unreasonable one persists in trying to adapt the world to themselves. Therefore all progress depends on unreasonable people."
42 Learn more by visiting unreasonableimpact.com @unreasonable @ unreasonable #UnreasonableImpact