THE ARCHITECTURE ISSUE
Austin real estate has a new home.
© 2022 DOUGLAS ELLIMAN REAL ESTATE. EQUAL HOUSING OPPORTUNITY. 100 CONGRESS AVE, STE 1445, AUSTIN, TEXAS 78701. 512.866.3795 elliman.com
Austin | Dallas | Houston | Aspen | Beverly Hills
SELLING AUSTIN 22 YEARS... SPANISH OAKS, BARTON CREEK, WESTLAKE, CENTRAL AUSTIN 6016 Spanish Oaks Club Blvd 4 BD | 3.5 BA | 3,605 SF | $3,350,000 www.spanishoaksvilla.com
All material presented herein is intended for informational purposes only. Information is compiled from sources deemed reliable but is subject to errors, omissions, changes in price, condition, sale, or withdrawal without notice. All measurements and square footages are approximate, but not guaranteed and should be independently verified. This is not intended to solicit property already listed. Nothing herein shall be construed as legal, accounting or other professional advice outside the realm of real estate brokerage. Compass is a licensed real estate broker. Equal Housing Opportunity. Dara Allen Director, Luxury Estates Ultra-Luxury Agent 512.296.7090 Dara@DaraAllen.com
VESPERATX.COM LIVE DOWNTOWN AUSTIN, FRONT AND CENTER.
VESPERATX.COM 512.600.2231 SHOWROOM 51 RAINEY STREET #140 AUSTIN, TEXAS 78701 NOW SELLING $540K – $2M+
Appreciation that never ceases.
Banksy LOVE IS IN THE AIR
Lisa Matulis Thomajan 512.739. 2460 lisa@thomajanladnergroup com Jennifer Ladner 512.827.9255 jennifer@thomajanladnergroup.com thomajanladnergroup.com Private Exclusive Opp ortunities in Tar rytown Compass is a icensed real estate broker Al material is ntended for informat onal purposes only and is compiled from sources deemed reliable but is sub ect to errors omissions changes in pr ce condition sale or withdrawal without notice No statement is made as to the accuracy of any description or measurements ( nclud ng square footage) This is not ntended to solicit property already isted No financial or egal advice provided Equal Housing Opportunity Photos may be virtually staged or digitally enhanced and may not reflect actual property conditions
10 OCTOBER 2022 tribeza.com OCTOBER DEPARTMENTS Social Hour p. 24 Kristin's Column p. 26 Tribeza Talk p. 28 Karen's Pick p. 104 Dining Guide p. 106 Arts & Entertainment Calendars p. 112 ON THE COVER Photo by Cate Black THIS PAGE Photo by Ryann Ford CONTENTS FEATURES Absolutely Prefab-ulous p. 60 The Devil Is in the Details p. 68 Timeless Tributes to the Past p. 82 Austin Eye View: Architectural Insights p. 93 GUIDE Design Guide p. 32
UrbanHomeBuilders.com 512.916.8700 24 years building custom homes in Austin Every home has been on time and on budget
W
ORDS THAT I NEVER THOUGHT I'D USE TOGETHER
— "luxury" and "tree house." Over the last few years, anyone who's been in the process of building a home has had the same headaches: shortages, supply chain issues, long waits and figuring out how to construct a new home sustainably and ethically. Insert the Escobedo Group. This 35-yearold family-run construction business has developed a prefab system called the DARIO Panelized System. They are able to assemble a home on site in a matter of days — not months — and create way less waste. One of their recent projects was a special guest house suspended 12 feet in the air, nestled in the trees. Originally dreamed up by two little girls, the house is set atop a steel support system that's designed to mimic tree trunks. The structure appears to be floating in the air among the foliage. Mirrored panels reflect the tree canopy and lake, and floor-to-ceiling mirrored glass cubes form the bedroom and bathroom spaces — truly breathtaking!
"This started as a tree house for the clients' children and morphed into an art project that everyone wants to stay in," says interior designer Fern Santini.
Whether you enjoy having your head in the clouds or your feet firmly planted on the ground, you'll want to check out this month's Austin Eye View series — focusing on architectural insights, including tips and tricks for creating your own space. We call on four local experts including Studio Penhaskashi, Raise Design, CG&S and Urban Home Builders. They lend their expertise in traditional architecture, landscape architecture, interior design and home building.
When asked what people should pay most attention to when work ing with an architect, Joshua Penhaskashi says, "The architect's ability to listen. There are so many details that are significant to a client and important to be incorporated into a project. An architect that listens will be able to bring these details to fruition with ease. Simply being a talented designer is not enough when it comes to having a highly functional space."
With the intense heat we're experiencing in Central Texas, we ask Rachel Raise what we can do to keep our landscaping alive. "Plant native plants; they are used to our drought conditions and can also handle when we do get heavy rain out of the blue. Other tips are to use drip irrigation systems, which use less water than sprinklers but are targeted on each individual plant and root zone. Also, have a rainwater harvesting system. Plants prefer rainwater and with the torrential downpours we tend to get, it is a great way to save water and help your landscape thrive. Plus, the city has a rebate program for them so it's a win-win," says Rachel.
Finally, our architecture issue spotlights three new restaurants and one bar that are proving that when it comes to design, it comes down to the very last detail. In "The Devil Is in the Details," we discuss how interiors set the tone for your meal and often complement the menu. As they say, "you eat with your eyes first."
Carrie Crowe Executive Editor
12 OCTOBER 2022 | tribeza.com
EDITOR'S LETTER PHOTO BY BRITTANY DAWN SHORT AT HOTEL MAGDALENA
EXECUTIVE EDITOR
Carrie Crowe
ART DIRECTION October Custom Publishing
DIGITAL MEDIA MANAGER Holly Cowart
DIGITAL EDITOR
Meher Qazilbash
DIGITAL COPY EDITOR Avery Matschek
SOCIAL MEDIA MANAGER David Clough
COLUMNISTS Kristin Armstrong Karen O. Spezia
WRITERS
Vanessa Blankenship Darcie Duttweiler Liz Harroun Mary Lancaster Meher Qazilbash Britni Rachal
COPY EDITOR Ashley Brown
EDITORIAL INTERN Camila Solis PHOTOGRAPHERS
Weston Carls Holly Cowart Casey Dunn Drew Elaine Ryann Ford Leonid Furmansky Summer Molden  Laura Morsman
CONTRIBUTING ARTIST
PUBLISHER Mark Fisher
DIRECTOR OF SALES Krissy LittleStar Hearn
ACCOUNT EXECUTIVE Julia Grisemer
SALES CONSULTANT Ashley Beall
ACCOUNTING MANAGER Joanne Pyburn
PRINCIPALS
George Elliman – CEO Chuck Sack Vance Sack Michael Torres
706A West 34th Street Austin, Texas 78705
ph (512) 474 4711 | fax (512) 474 4715 tribeza.com
Founded in March 2001, TRIBEZA is Austin's leading locally-owned arts and culture magazine.
Printed by CSI Printing and Mailing Copyright @ 2022 by TRIBEZA
All rights reserved. Reproduction, in whole or in part, without the express written permission of the publisher, is prohibited. TRIBEZA is a proud member of the Austin Chamber of Commerce.
KK Farinola SUBSCRIBE TO TRIBEZA
VISIT TRIBEZA.COM FOR DETAILS
14 OCTOBER 2022 | tribeza.com
AUSTIN CURATED OCTOBER 2022 NO. 247 20 YEARS
SPA RESTAURANT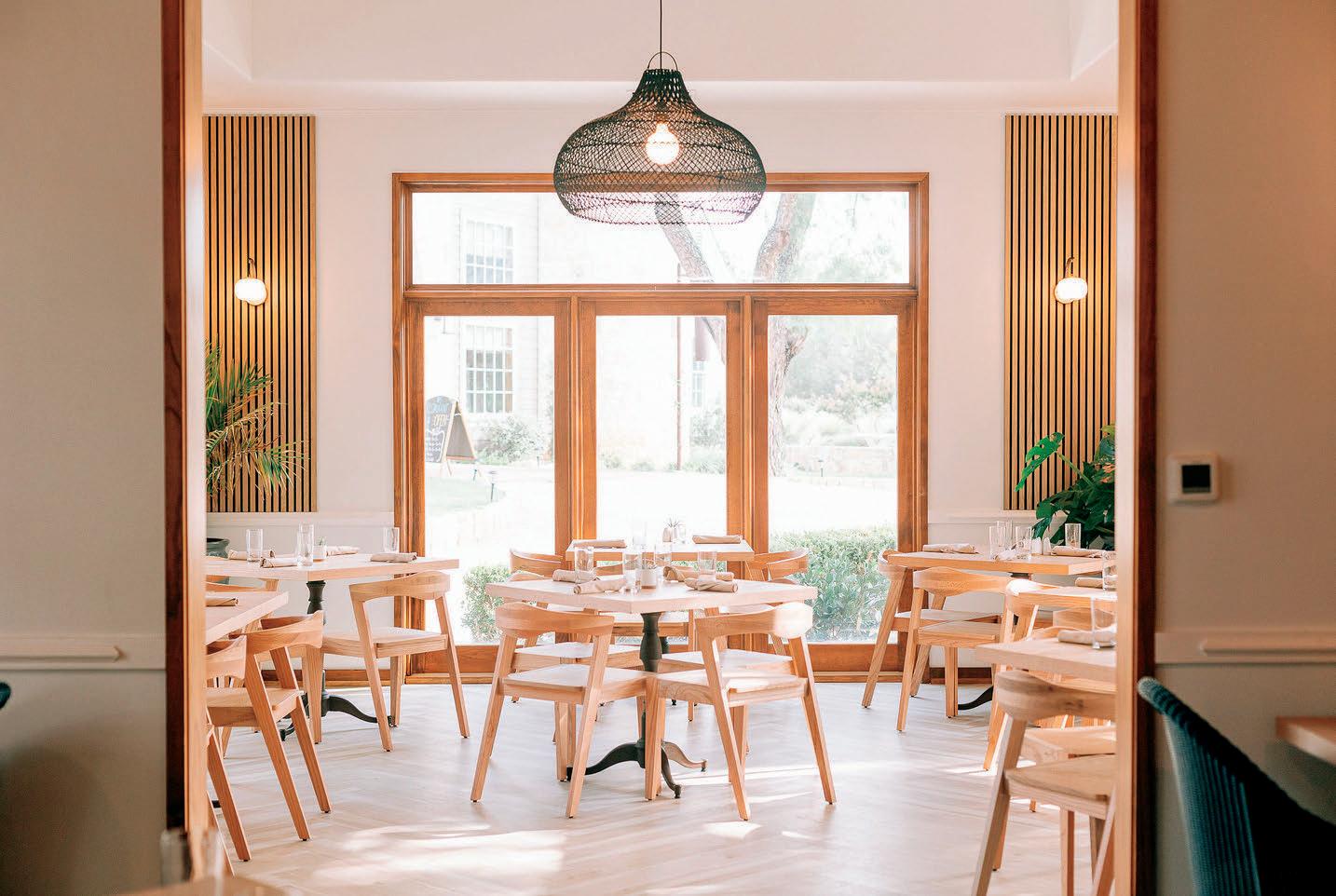 405 Whitney St | hillcountryherbgarden com | (830) 997 8615 GARDEN COTTAGES
Celebrating 50 Years of Success.
Kuper Realty was formed in 1972 under the leadership of Charles Kuper, Jr. and his family. That local legacy then combined with the Sotheby's International Realty brand as the exclusive affiliate for Central Texas, taking the power of Kuper Sotheby's International Realty to the next level for our agents and clients alike. It is our mission to be the leader of luxury real estate in Texas by providing service that exceeds expectations, delivering knowledge that surpasses the competition, and presenting progressive marketing and innovative technology that outperforms the industry demand. Nothing compares.
SERVICE THAT'S AS ELEVATED AS YOUR STANDARDS KUPERREALTY.COM
Kumara Wilcoxon
#1 AGENT IN AUSTIN
#35 AGENT IN THE COUNTRY
$359M SOLD IN 2021
With over 20 years of experience, Kumara Wilcoxon is the face of Austin's luxury real estate market, with unparalleled passion and commitment to the Austin Lifestyle. As the #1 Realtor in Austin, and top producer companywide for Kuper Sotheby's International Realty for six consecutive years, Kumara has sold over $1.3 billion throughout her career. Consistently honored among Austin's select multi-million dollar producers, she has been ranked #1 by Austin Business Journal for Residential Real Estate Agents for the last two years and is a distinguished member of both Austin's Elite 25 and Luxury League. Her connections to the top 1% of the industry affords her access to the most coveted properties, many of which are never listed in the highly competitive Austin luxury market.
AUSTIN'S #1 LUXURY REAL ESTATE AGENT GLOBAL REAL ESTATE ADVISOR 512.423.5035 KUMARA@SOTHEBYSREALTY.COM KUMARAWILCOXON.COM
#1 RANKED TEAM AT KUPER SOTHEBY'S INTERNATIONAL REALTY 100 YEARS OF COMBINED REAL ESTATE EXPERIENCE $850 MILLION IN SALES VOLUME The Lewis Group is led by top producer Kirk Lewis and composed of agents Greg Vassaur, Maddie Rubin, Seth Thompson, Leigh Ann Prewitt, and Kirk's wife, Jill Lewis. The Lewis Group has built a steady reputation in the luxury real estate industry in Austin over the years. Kirk is consistently ranked as one of the top agents by the Austin Business Journal and is a member of Elite 25 and the Luxury League. BROKER ASSOCIATE, GLOBAL REAL ESTATE ADVISOR 512.422.2495 | KIRK.LEWIS@SOTHEBYSREALTY.COM | LEWISGROUPATX.COM The Lewis Group #1 RANKED AUSTIN TEAM AT KUPER SOTHEBY'S INTERNATIONAL REALTY
YOUR DOWNTOWN AUSTIN AGENT
Carl
Shurr
Ready to upgrade your lifestyle? Finding a new home is more than just a transaction. It's a move that can change your life. Hopefully, for the better. But don't rely on hope for such a major move. Choose a true professional if you really want to upgrade.
Shurr believes that trust is the most important quality he and his team offer their clients. "We always have our clients' best interests in mind, and we truly listen to their needs and wants."
a top agent at Kuper Sotheby's International Realty and consistently ranked in the top 1% of all agents in Austin for more than a decade, Carl and his team provide first-class service, expertise, and advice you can trust.
Carl
As
LOCAL & GLOBAL REAL ESTATE ADVISOR 512.944.5977 CARL@CARLSHURR.COM CARLSHURR.COM
Bridget Ramey
Celebrated by more than $351 million in sales over the past two and a half years and currently ranked as the #2 agent in Austin, Bridget is the trusted leader for curating hidden gems, both on and off-market, for the world's most discerning buyers. Whether it's along the shores of Lake Austin, throughout the region's burgeoning in-city neighborhoods, or ranch properties, her personalized service and integrity artfully unites extraordinary homes with extraordinary lives. Bridget prides herself on providing luxury service at all price points. She is known for her intuition and attention to detail while employing a full concierge level of service. Her all-star team uniquely delivers a breadth of hospitality that transcends the grand residential opportunities that await your discovery in our great city.
$193M | SOLD IN 2021 $351M | SOLD OVER THE LAST TWO & A HALF YEARS $7.2M | AVERAGE TRANSACTION PRICE
YOUR EXPERT IN ALL THINGS LUXURY GLOBAL REAL ESTATE ADVISOR 512.796.2602 BRIDGETRAMEY@ME.COM @BRIDGETRAMEY | BRIDGETRAMEY.COM
Susan Barringer
Susan, a true Austinite, authentically assists her clients in finding luxury homes in Austin's most desirable neighborhoods. While the real estate market continues to evolve and grow, she provides her clients with professionalism, insight and expertise to guide them in their real estate journey. Susan is passionate about finding the right offerings for her clients and is dedicated to ensuring they find the perfect home.
YOUR EXPERIENCED REAL ESTATE AGENT
REALTOR® 512.426.9456 | SUSAN.BARRINGER@SOTHEBYSREALTY.COM SUSANBARRINGER.COM
Jenny
Ranked amongst the top 1.5% in the country by Realtrends, Jenny Law takes a strategic approach in her real estate practice. With a degree in International Relations and Business Administration from Boston University, she is well-versed in macro and microeconomics and their effects on real estate trends. She helps her clients navigate the real estate market through effective analytics to maximize their returns. Since her career in real estate, she has won numerous industry awards and has also been interviewed by media outlets such as CNBC, A&E, Culture Map Austin, Austin Business Journal, KXAN, and Austin Real Producers Magazine just to name a few.
Prior to Austin, Jenny was a Marketing and Public Relations executive for some of the most high-profile companies in the world including Saks Fifth Avenue, Rogers & Cowan, PUMA, and Michael Kors. Her background in communications has been a direct contribution to the success of her listings. Through effective marketing and networking, she succeeds in helping clients generate the maximum return on their investments through seamless transactions. Jenny is beloved by her clients, making each one feel like they are her only client and closing deals that seem impossible in the current market.
GLOBAL REAL ESTATE ADVISOR
Law YOUR TRUSTED REAL ESTATE ADVISOR
917.885.4854 JENNY.LAW@SOTHEBYSREALTY.COM
Tammie
Tammie Bennett is proud to represent Kuper Sotheby's International Realty in this remarkable market. Tammie specializes in luxury, resort, and waterfront properties in the Highland Lakes, Horseshoe Bay, and Lake LBJ areas. By leveraging her proven track record, unmatched reputation, and extensive networks, Tammie has earned membership to Elite 25 and Luxury League multiple years in a row. She has positioned herself as the number #1 agent in the Highland Lakes market by providing extraordinary marketing and exceptional knowledge and service to her clientele. But her true knowledge and love of her job come from living on Lake LBJ full time, knowing the lake from a sales standpoint while also understanding and enjoying the everyday luxury of lake life on Lake LBJ.
Bennett YOUR HIGHLAND LAKES AND LAKE LBJ EXPERT HIGHLAND LAKES // LAKE LBJ EXPERT 830.265.0550 TAMMIE.BENNETT@SOTHEBYSREALTY.COM
Social HOUR
"NORMAN SEEFF: FIFTY YEARS IN EXILE" EXHIBITION OPENING
On August 19, Modern Rocks Gallery hosted an opening reception for its latest exhibition, "Fifty Years In Exile," showcasing a collection of unseen vintage photographs from The Rolling Stones' 1972 session with photographer Norman Seef. Guests were given a first look at the exhibition while sipping on Stones' themed cocktails created by Mark Shilling, CEO of Susto.
JOYBIRD AUSTIN OPENING
Modern furniture and decor brand, Joybird, cel ebrated the opening of its Austin showroom on August 24. Located at the Domain NORTHSIDE, the private gathering featured light bites, cocktails and an inspiring panel conversation with local de signers Avery Cox, Anastasia Casey, Leah Ashley and Kathie Sever, moderated by Camille Styles. Attendees also took home one-of-a-kind portraits shot by photographer Riley Reed.
ICE BALL 2022
Big Brothers Big Sisters of Central Texas held Ice Ball 2022 at the JW Marriott Hotel on August 27. Laura and Kyndel Bennett were honored with the 2022 Ice VII award, while guests enjoyed ex citing silent auction packages, fun games, pho to booths and more throughout the night. Over $930,000 was raised, with all funds going towards life-changing friendships between at-risk youth and caring adult mentors in our community.
FIFTY YEARS IN EXILE OPENING 1. Andrea Villarreal & David Messier 2. Jerre Santini, Fern Santini & Steven Walker 3. Sue Purr & Marc Fort 4. Gretchen Bray, Christopher Durst & Mary Ann Matiello 5. Natalie O'Neal, Sophie Niles & Rachael Henke 6. Patricia Vonne & Nancy Coplin JOYBIRD OPENING 7. Gerardo Ornelas & Chris Stormer 8. Jackie Fitzgerald, Mazie Hail & Sayers Brown 9. Stacie Krajchir & Tierra Neubaum 10. Jason Smith, Anne Ramsburg & Kimberly Gonzales 11. Leah Ashley, Kathie Severs, Avery Cox, Anastasia Casey & Camille Styles ICE BALL 2022 12. Will & Pamela Hurley 13. Chance Casey, Katy Casey, Cristina Diaz & Jenaro Diaz 14. Arvind Srinivasan & Rootu Joshi 15. Blake Absher, Christine Absher, Elizabeth Elias & Nad Elias
24 OCTOBER 2022 | tribeza.com
ICE BALL PHOTOS
BY CHRIS CASELLI PHOTOGRAPHY AND GYPC GIRL PHOTOGRAPHY. "FIFTY YEARS IN EXILE" PHOTOGRAPHS BY BRYNN OSBORN.
JOYBIRD AUSTIN OPENING PHOTOGRAPHS COURTESY OF JOYBIRD
11 14 9 11 12 13 15
try easy
By Kristin Armstrong Artwork by KK Farinola
Portrait by Laura Doss
so much energy of struggle and disappointment into that area of my life that it became exactly that. In my thoughts, I put so much resistance into that subject that my desire for a beautiful love and my belief that I could have it canceled each other out and I was stuck. Desire and belief have to align if we want to see something (anything) manifest in our reality.
A
RCHITECTURE HAS ALWAYS FASCINATED ME. AFTER LIVING in many homes as a child, and living in Europe for years as an adult, I have a deep appreciation for the process and the art that make a structure significant. What makes a house feel like a home. What makes a building feel like a place of worship. What is it about the atmo sphere of a restaurant that makes the food taste even better? Certain spaces beckon a deeper sense of invitation. Just as I believe we recognize certain people rather than meet them, some spaces feel like we have history there even when we visit for the first time.
Perhaps one of the most intriguing forms of architecture is the designing of a life. I seem to meet most of my clients in this place, when they are in the process of a personal renovation. Sometimes we meet in the rubble of a dem olition, when a former structure no longer serves or resonates. This begets an entire new set of plans and construction. Other times we metaphorically tape plastic to seal off certain areas and they live in the midst of a remodel.
I love meeting people here, in this place of creativity and potential. Be cause there can be some pain or uncertainty inherent in the process, most people don't appreciate it as much as I do, at least in the middle of it. But later, when they are inhabiting their new space, they are more apt to savor the journey from there to here in retrospect.
Looking back at some of my own renovations, I can more clearly see where I have gotten in my own way. Before any plan can become a structure (or any dream can become a reality) it begins as a thought. And this is precisely where personal architecture originates, in our mind, in our thought life. I had thoughts that certain things were "easy," and certain things were "difficult" — and I labeled them as such, and so they became exactly that. For example, I never thought it was hard to make a living, you just find something you love to do and do that. I didn't infuse work with the energy of effort or struggle, so it never felt that way. Same thing with health or fitness — I thought it was easy to have good habits and so it was easy.
However, if you asked me about dating or love, I would have told you that was easy for some people but very difficult for me. It was hard to meet some one, or hard to date, or hard to sustain long term, blah blah blah. I infused
I did this for years, without seeing myself clearly or assuming responsibil ity for my own block. It was like I was stepping on the hose and wondering why I couldn't water my garden. I finally heard a quote that got my attention like the crunch of hitting something with my car, or stubbing my toe. Where you can't think about anything else. It was this quote from Esther Hicks:
You can't be a vibrational match for what you want and its absence at the same time. Make the absence irrelevant.
I mulled this over and over until a lightbulb finally illuminated the attic of my mind. Slowly I started shifting, infusing different energy into my thoughts about love, and into my conversations about dating and relationships. I start ed feeling so much appreciation for all the different kinds of love in my life that I started paying less attention to the absence of a partner. I felt happier, lighter, more radiant, more loving, more open, and more excited. I could see a beautiful couple walking on the beach and smile at their happiness instead of cringing with the internal ouch of absence. I could listen to love songs and feel my heart stir, open to possibility. Without understanding the awesome ness of what I was doing, I completely raised my own frequency from the low vibe of disappointment to the high vibration of love and appreciation. I practiced holding it there until it just stayed there. And once you lift your own energy to match whatever it is that you are wanting, suddenly there it is. This explains the old cliché my grandmothers and mom tried to tell me many times: "You will find what you are looking for when you stop looking, or when you least expect it." In other words, when you stop focusing on the absence of anything, it won't be absent for long. Once you really understand this, every thing changes.
When all I could see was love, sud denly Love was staring right back at me. His eyes are blue and deep like the ocean and pull me in like the tide. Lov ing him is the easiest thing I have ever known.
Think about the thing you want The Most. The thing you think is hard to do, or be, or get.
What if it could be easy?
26 OCTOBER 2022 tribeza.com
KRISTIN'S COLUMN
Outside in Style This Fall
EXTRAORDINARY ITEMS AND LOCAL SERVICES TO MAKE YOUR OUTDOOR DINNER PARTY — AND FALL — A SPECIAL ONE
7' Biergarten Table and Bench Set from Loot Rentals
Loot Rentals is a premiere event and wedding rental service company headquartered in Austin that specializes in vintage finds and an exceptionally curated selection of gorgeous furniture, tableware and décor. Loot has an incredible collection of tables and bars to rent for your next get-together. We recommend this refinished, vintage German Biergarten table set to take your outdoor dinner party to the next level. The table set folds for easy transport, so setting up in your outdoor space will be a breeze, and it can comfortably sit up to six people.
($120 daily) lootrentals.com
One
Blue Speckled Vase from Hey Moon Ceramics
beautiful pottery is Hey Moon Ceramics, carrying the work
of her one-of-a-kind pieces in her studio. Robertson's wheel-thrown
catch-alls, bowls, planters, vases and cruets. The designs are
array of earth tone colors.
touch
Blue Speckled Vase
outdoor dining space.
28 OCTOBER 2022 | tribeza.com
13
TABLE PHOTO COURTESY OF LOOT RENTALS. VASE PHOTO BY DEBORAH BARAK.
of our all-time favorite places to find
of ceramic artist Lauren Robertson who makes all
stoneware includes mugs,
modern, organically shaped and incorporate an
The
would serve as an excellent statement piece that will add a
of flair to your
The vase can hold your favorite bouquet of flowers or double as a fun beverage pitcher. ($54) heymoonceramics.com
Impala – Ankole Serving Bowls (Set of 3) from Molave
The Impala-Ankole Serving Bowls are handmade by artisan members of Women's Global Empowerment Fund, a nonprofit organization that provides women in northern Uganda with economic, social and political programs. These bowls are made from sustainably sourced, upcycled and each piece is carved and polished by hand. These serving bowls come in a set of three and are ideal for serving appetizers, savory dips and salads. The natural dinnerware is hand wash only and heat sensitive.
($90) molave.co
The Polaroid Bar by Wild Rose Photo Studio
Owner and main photographer of Wild Rose Photo Studio, Andrea Reesing is an Austin-based, full-time wedding and portrait photographer. Reesing's photography business has a fun twist to the standard photo booth — The Polaroid Bar! The photo studio offers two rental options: Photo Booth or Self Service. The Photo Booth option comes with a colorful backdrop, a photographer who will take the photos for your guests, film, props and much more. The Self Service Polaroid Bar includes the cameras, film and manual instructions.
(price varies)
wildrosephotostudio.com
Carrie Portable LED Lamp from Nannie Inez
Creating ambient lighting for those late-night dinner parties in the backyard can transform your space into a magical oasis. If you're looking for a cool glow without flames or a cord, we recommend the Carrie Portable LED Lamp from Nannie Inez. Lightweight, portable and minimalist design, this lamp is a great substitute for candles on an outdoor dining table. The lamp has dimming settings so you can set the light source to your desired mood, and it comes in three different colors — black, white and dark olive.
($200) nannieinez.com
2020 La Valentia Cinsault from Wine for the People
Texas winemaker Rae Wilson's Wine for the People is home to her two labels: Dandy Rosé (the flagship brand) and La Valentía. The 2020 La Valentía Cinsault is a delicious red wine made from the Cinsault fruit from the Phillips Vineyard in the Texas High Plains. The wine is a light-medium body that adds freshness, fruit and spice. It's a wonderful wine to drink outside and pairs well with roasted duck, grilled root vegetables, Moroccan lamb or gumbo.
($34)
tribeza.com | OCTOBER 2022 29
wineforthepeople.com
MOLAVE PHOTO COURTESY
OF
ARNELLE
LOZADA. THE
POLAROID
BAR
PHOTO COURTESY
OF
ANDREA
REESING. WINE PHOTO COURTESY OF WINE FOR THE PEOPLE.
Great Shapes Piecework Puzzles from take heart
A small boutique in the center of East Austin, take heart is one of our go-to places for meaningful and unique home goods, art, jewelry, books and much more. The store features a range of local artists and international designers focusing on Japanese design. If you're looking to add a game element to your outdoor dinner party, we recommend the Great Shapes by Piecework Puzzles, a line of jigsaw puzzles created in Los Angeles. The 500-piece puzzle is a great way to bond with your guests and encourages everyone to participate in a group activity.
($36) takeheartshop.com
Woodland Fairy Bracelet Kit from Paper + Craft Pantry
The Paper + Craft Pantry is a locally owned stationery shop and workshop studio consisting of all things paper with a curated assortment of cards, stationery, writing instruments, office and art supplies and home goods. Shoppers can even find goods made from Paper + Craft Pantry's in-house stationery and product line. Paper + Craft Pantry has an incredible variety of arts and crafts kits for little ones, and the Woodland Fairy Bracelet Kit is at the top of our list. The kit comes with enough beads to make ten bracelets and a selection of beads in the shape of flowers, leaves and geometric shapes. It's a great activity for kids to enjoy at any outdoor dinner party.
($35) thepapercraftpantry.com
The Cheese & Charcuterie Platter from Cultured Grazing Company
A dinner party isn't complete without an extravagant charcuterie spread, and Cultured Grazing Company specializes in making dinner-worthy boxes, grazing tables, platters and baskets. Colette Wetzel founded the company in 2017 and quickly mastered the culinary art of charcuterie boards. The Cheese & Charcuterie Platter includes three to four hand-selected cheese, two or three cured meats, seasonal fruits, dried fruit, olives, honey, jams, nuts, crackers and other tasty treats like cornichons and radishes. (small, $107) culturedatx.com
30 OCTOBER 2022 | tribeza.com TRIBEZA TALK PUZZLE PHOTO COURTESY
OF PIECEWORK
PUZZLES.
CRAFT PHOTO
BY COTTON TWIST. CHARTUTERIE
PHOTO COURTESY OF CULTURED
GRAZING COMPANY.
Zilker Soy Candle/Wax Melt from The Wild Susan Company
Set the mood outside with a scented candle from The Wild Susan Company. The Zilker candle — part of the brand's ATX series featuring candles named after neighborhoods and landmarks in Austin — is a candle you'll want to reorder again. The candle is infused with hints of earthy sandalwood, light cactus flower and minty eucalyptus to create a calming aroma. It's the perfect candle to light while entertaining guests. (price varies) wildsusan.com
Barton Springs Composite Paddle from Recess Pickleball
Pickleball has risen in popularity for years and is now the fastest-growing sport in the country. A hybrid of tennis, ping-pong and badminton, Pickleball is a racquet sport played on a smaller court, and it's quickly become a favorite pastime. Austinites Maggie Brown and Grace Moore
Green Milieu Linen Napkin Set from Apartment F
With a brick-and-mortar located in East Austin, Apartment F is an ethically sourced shop with a curated selection of homeware, apothecary, pantry goods and handmade Moroccan and Turkish rugs and pillows. Simple and elegant, these Green Milieu Linen Napkins are made from 100% European flax and sold in sets of two. The classic design and soft texture make these napkins well suited for an outdoor dinner party and will surely impress any guest. The Green Milieu is our pick, but other colors include Cafe Creme, Ash and Natural Stripe. ($36) shopaptf.com
Live Music with Texas Sun Music
Incorporating live music into a dinner party can inspire good conversation, great vibes and encourage your guests to get up and dance. Founded by Austin-based musician Mikaela Kahn, Texas Sun Music is a boutique music booking company that helps match clients with talented performers for special events, weddings, corporate parties and more. Texas Sun Music has a diverse range of local talent, from vocal soloists to duos and trios to jazz ensembles. (price varies) texassunmusic.com
TRIBEZA TALK
CANDLE PHOTO BY HOLLY COWART. NAPKIN PHOTO COURTESY OF APARTMENT F. LIVE MUSIC PHOTO BY MOODYOGRAPHY. PICKLEBALL PHOTO BY GRACE MOORE.
The Design Guide
Building a home can be a headache, but it doesn't have to be. The process requires an extraordinary amount of time, money and decisions, but with the right partners, a remodel or build can be a smooth process with a happy ending. A trusted design team that understands your vision can bring your dream home to life — with your sanity intact! The following experts in architecture, design and construction are a great resource to help you along every step of your journey to achieving that dream. Just tell them TRIBEZA sent you.
SPECIAL ADVERTISING SECTION ISTOCK.COM
Dalgleish Construction Company
tribeza.com | OCTOBER 2022 33 Grounded in excellence and built with a passion for fine architecture and craft. Dalgleish Construction has partnered with the best architects, designers, clients, and craftspeople for over 40 years to build some of Texas' most memorable and enduring homes. dalgleish.net @dalgleish_construction
Artisan Hardwood Floors
For over fifty years, Artisan Hardwood Floors has provided Austin and Central Texas with award winning, custom hardwoods that are selected and designed for each space. From boutique hotels to historic restorations, they have had the pleasure of working with some of the best architects and designers in the country!
With hopes of creating a new generation of skilled craftsmen, in 2022 they proudly founded the Arti san Certification Program. Designed to educate and train workers in their approach to hardwood flooring, Artisan's program provides the most comprehensive apprenticeship in the industry. artisanfloors.com @artisanfloors
SPECIAL ADVERTISING SECTION
Elite Austin
Elite Austin specializes in All Things Furniture, for Rent or Purchase. Since 2008, Elite Austin has grown to a talented team of 20 furniture experts, offering Home Staging focused on marketing and optimizing the sale of real estate and Furniture Rental that transforms personal interiors into designer residences.
Elite Austin creates beautiful spaces without long lead times and the process is all about you, the furniture, and concierge-style service. From their professional design team to in-house logistics crew, Elite Austin seamlessly handles all aspects of their clients' furniture needs from design and space planning to delivery, installation, and pickup.
With an always evolving warehouse of designer curated furniture, décor, artwork, and rugs they provide central Texas clientele with high-quality, unique, and stunning living spaces that exude style and sophistication. Meet Elite Austin, the design partner you have been searching for! eliteaustin.com
@eliteaustin
Live Oak Studio
Passion driven and Austin based, Live Oak Studio is a full service high end landscape design build studio. Meeting all of your outdoor needs to customize your unique exterior hardscapes and softscapes all with one firm. From pergolas, decks, and patios, to irrigation, masonry and metal work, we help by extending your home outdoors. LOS prides itself on being a relational company and not transac tional, building relationships for years to come.
loslandscapers.com
@loslandscapers
36 OCTOBER 2022 | tribeza.com SPECIAL ADVERTISING SECTION
HouseMill Design
HouseMill Design creates luxurious, functional spaces for families and professionals in Austin and the surrounding Hill Country areas. This family-owned boutique design firm is the creative talent behind some of Austin's most stunning homes. You may have seen this award-winning team's work in HGTV Magazine, Better Homes & Gardens or Austin NA RI's Tour of Remodeled Homes.
HouseMill focuses on residential projects including remodels, new construction, and interior/exterior furnishings, all leaning toward an aes thetic they call "Hill Country Modern". This signature touch showcases an inviting blend of comfort, style, and subtle charm. Founded by sixth-gen eration Austinite Lauren Ramirez, who believes a great home is a place of timeless peace and a thoughtful backdrop for the changing seasons of life. She, her husband Jonathan, and their design team work to translate clients' ideas into a cohesive and compelling vision with a strong technical foundation for easy execution.
tribeza.com OCTOBER 2022 37
housemilldesign.com @housemilldesign
New Native Gardens
Jackson Giles, a native Austinite, started New Native Gardens with his brother-inlaw, Matt McKenna, during the height of the pandemic in 2020. Jackson and Matt had a vision for satisfying a gap in Austin's market that has long been unfilled since the days when Gardens was a local favorite boutique nursery and purveyor of high-end containers. Since launching the business, and despite that year being 2020, they have successfully introduced their boutique plant design service to a growing collection of residential and commercial clients across the city.
The two entrepreneurs began importing some of the finest pottery containers found anywhere in the world – large-scale planters made by hand in Europe that are sculptural works of art for either interior or exterior plants. The planters are the "icing on the cake" when it comes to completing the design of homes with the beauty of those found in Austin.
38 OCTOBER 2022 | tribeza.com
newnativegardens.com @newnativegardens
Olson Defendorf Custom Homes
For 14 years, Olson Defendorf Custom Homes has been known for building architect-designed, one-of-a-kind custom homes in Austin and surrounding areas. Its homes have won awards with the American Society of Interior Design ers and MAX awards from the Home Builders Association of Greater Austin, and they are a multiyear winner for Best of Houzz. odcustomhomes.com
tribeza.com | OCTOBER 2022 39
@odcustomhomes
SPECIAL ADVERTISING SECTION
Urban Home Builders
40 OCTOBER 2022 | tribeza.com 24 years building custom homes in Austin Perfect homes, even better experience urbanhomebuilders.com @urbanhomebuilders
SPECIAL ADVERTISING SECTION
Sarah Wittenbraker Design
Sarah Wittenbraker Design is a full-service interior design firm specializing in a tradi tion-meets-modern approach, by layering prints, textures and unexpected color. They believe that homeowners need just enough of a nudge out of their comfort zone for their home to truly shine, and in doing so, beautiful, functional, sophisticated and bespoke spaces
are born. sarahwittenbraker.com @sarahwittenbraker
EPIC WESTERN COCKTAIL CO.
Born on the back of a truck bed parked in a dove field, Epic Western Cocktail Co. is rooted in authenticity. In fact, the only way to make 100% Blue Agave Tequila prod ucts, in a can or bottle, is to produce in the region where the agave plant is grown. That locale is the Highlands of Jalisco, Mexico, for Epic Western. After a 2-year process of developing the supply chain, the Co-Founders of Epic Western brought their liquid gold to market. Adam Love, Dub Sutherland and Royce Itschner knew this wasn't the easy way – but it's how they enjoy their Ranch Waters, Palomas and Margaritas at home, so there wasn't any oth er option when it came to the canned version.
try. There wasn't a true Ranch Water on the market – that is, one that is made in Mexico the right way. "If we couldn't make it in a can like we make it at home, we weren't going to do it at all," Adam confirmed.
After a 2-year process of developing a product, align ing with an importer, and designing the supply chain in Mexico, Epic Western Cocktail Co. was born. Around that time, Adam connected with a friend from Austin who had recently moved down the street from him in San Antonio. After hearing Adam's vision for the brand and tasting the product, Roy Seiders, Co-Founder of YETI, expressed interest in helping the Epic Western guys out with their new startup. Of course, Adam took him up on the offer to review the branding and route to market plan. One thing led to another, and YETI Capital came on board as the primary capital partner in the business. It made perfect sense for both parties - and every boat party - because Epic Western produces the most premium product in the space, similar to the rotomolded coolers that Roy and his brother Ryan brought to market over a decade prior.
Adam Love, CEO & Co-Founder of Epic Western, has a proclivity for building things in Austin. A successful commercial real estate developer, Adam is a graduate of both Westlake High School and the University of Texas. After 20 years in the real estate business, he decided to expand his horizons and dip his toe in the beverage indus
Today, Epic Western is a true lifestyle brand that hap pens to sell ready-to-drink cocktails. Through its partner ships with organizations like The University of Texas, Ten nessee Titans, Texas Tech and TCU, Epic is leading the charge on enhancing gameday experiences with an agave fervor. The brand has aligned with outdoor ambassadors, their "OA's," as a way of building community. From prom
inent fly fishing guides JT Van Zandt, David Mangum, and Rob Fordyce to professional golfer Jimmy Walker to the official state photographer of Texas, Wyman Meinzer, these Ambassadors are spreading the word of Epic's "por table cocktailing" mission.
Next time you're perusing the shelves of Total Wine, Spec's, Twin Liquors or one of the great independent re tailers here in the Austin area, consider a 4-pack of Epic Western. Better yet, grab an ice cold can at the next UT game. Our staff favorite is the Paloma, but you can't go wrong with the Chispa Rita or Ranch Water versions. Here at Tribeza, we like to support local businesses and we know that you do, too. While Adam Love and his Co-Founders clearly have no problem getting a business off the ground, they can certainly use the community's help building it
On the web: epicwestern.com
On the gram: @epicwestern
ADVERTORIAL
Luxury in the Heart of the City
A MICHAEL DEANE HOME REVAMPED BY JOEL MOZERSKY TO GIVE IT A '70S-INSPIRED EDGINESS
By Liz Harroun Photos by Summer Molden
WHEN MICHAEL DEANE, FOUNDER OF PREMIUM HOMEBUILDER
Michael Deane Homes, built his own home in the beloved Tarrytown neighborhood in 2012, he set out to create an urban retreat where he and his family could reside. The 0.78-acre lot is nestled within a cul-desac on Richard Lane — a serene tree-filled street in the heart of the city. He was excited to use the beautiful lot to build a home that would accommodate not only his family for the coming years, but many more families to come.
"The challenge was orientating the back of the house to the north," reflects Michael. "The lot was sloped heavily to the back of the lot and to the west. We wanted to limit the western exposure. We also wanted to keep all the large oak trees. We ended up with a very interesting footprint."
44 OCTOBER 2022 | tribeza.com
The Deane family moved into the breathtaking 7,700-square-foot home in 2013, eager to create memories within its walls as well as in the incred ible outdoor space. They enjoyed all the thoughtful additions including a resort-worthy pool and spa, an outdoor kitchen, a two-story treehouse and two levels of yard space. Located just minutes from downtown Austin, this exceptional home provides private luxury in the heart of the city. Native landscaping and shady oak trees surround the steps leading up to the front door. The inside main floor level includes an elegant dining area with exposed beams, followed by an elegant library featuring brick walls, steel shelving and a fireplace. A modern kitchen with concrete floors, white oak cabinetry and top-of-the-line appliances flows into a breakfast area
and seating nook. Large windows and an inviting covered porch weave the outdoors within the home's architecture, with sweeping hillside views at every turn. The sunset views are breathtaking, and the surrounding large oak trees create the feeling of being in a lavish treehouse.
Reclaimed hardwood floors complement a bright, airy interior. The mas ter bedroom — complete with his and her closets, a spa-like bathroom and a private outdoor sitting area — provides a peaceful, everyday oasis. The main level also has an office, laundry room, two powder rooms and a mud room connecting to the two-car garage. The adjacent carport is outfitted with an electric charging station, and Tesla solar panels serve as additional sources of renewable energy.
tribeza.com | OCTOBER 2022 45
Upstairs contains three bedrooms, each with an en-suite bathroom and walk-in closet. A cozy living area serves as the perfect lounge spot for kids and their guests. The lower level hosts a spacious media and game room, a wine cellar and an expansive storage room. A guest bedroom also on the lower level has an en-suite bath and a private entrance, while an exercise room and adjacent steam shower make for a luxurious home gym experience.
When the Deane family moved, Laura and Noah Lit, local artist and musician who also own a craft brewery together, purchased the five-bedroom, six-bathroom property in 2018. They loved all of the special touches that Michael had so thoughtfully built in for his own family and were thrilled to put their own touch on it to give it a little more flare.
Their friend and interior designer Joel Mozersky revamped the interior to give it a '70s-inspired edginess the new homeowners were seeking. Because they already loved the home and all of the thoughtful finishes, simply adding more color and funky decor was enough to make the space match the Lits' personal style. They also used lighting and light fixtures to add a rock-and-roll feel to the main spaces.
Recently sold by Brooke Mozersky in May 2022, the current homeowners are thrilled to give this home yet another life. This Tarrytown gem is certainly one that has everything a family needs (and more) and will continue to house many memories with a versatile, accommodating layout with spectacular views.
mdh.com
Architecture That Appreciates Nature
CHRISTOPHER SANDERS INTEGRATES SURROUNDING LANDSCAPES INTO HIS HOMES
By Liz Harroun Photos by Ryann Ford
AUSTIN-BASED FIRM SANDERS ARCHITECTURE WAS FOUNDED in 2009 and is known for attention to detail and a collabora tive approach to residential and commercial design. Founder Christopher Sanders grew up in Lufkin, Texas, where he spent his childhood camping, canoeing, hunting and fishing — which fostered a deep appreciation for nature that he brings to his projects. Christopher later traveled through South Asia, studying the colonial influence on local archi tecture and city planning. His architecture is inspired by his love for the outdoor environment, and each project is deeply intertwined with the site.
48 OCTOBER 2022 | tribeza.com
One recent project that demonstrates this is a house he designed in the Pemberton Heights neigh borhood, on a site located on the western slope of Shoal Creek. Primarily, goals of the clients were to visually engross the landscape and to allow light deep into the interior spaces. At the same time, maintaining privacy was important to them.
"Considering the proximity of neighboring houses, it was a challenge to balance all of these goals," says Sanders. "These challenges informed locations of the windows and inspired a light well that pen etrates two floors of the home."
The windows in the house are positioned so that the trees and landscape are experienced from within. To maintain privacy, a light well allows sunlight to enter from above in the kitchen on the ground floor as well as private spaces on the second floor.
The footprint of the 5,370-square-foot home and the form of the building were determined by the critical root zones and the canopies of the heritage live oak trees that are endemic to Shoal Creek.
"The natural landscape's colors and textures influenced the facade materials," says Sanders. "In addition to variegated brick, the team used wood siding made of thermally stabilized ash that will take on a gray patina over time. The exterior also features concrete and weathering steel, which are meant to visually ground the building on the sloped site."
The interior is strongly connected to the land scape, with incredible views throughout. The swimming pool is tucked into the landscape and exposed upon entry to the home, foregrounding
50 OCTOBER 2022 tribeza.com
the tree canopy that slopes down to Shoal Creek.
"As often is the case, the project's challenges led to our favorite design solutions," says Sanders. "Controlled views to the exterior of the house sometimes frame beautiful views to the exterior and other times offer ex pansive views into the tree canopies."
Another recent project by Sanders is "Rockin' 8 Ranch," a modern ranchstyle house that sits on a property of 350 acres in Brown County, about two hours northwest of Austin. When considering building on the property, the owners envisioned a house where they could fully take in the landscape. A couple with grown children and young grandchildren, they wanted a re
treat where they could host gatherings of family and friends.
"With hundreds of acres to choose from for the new home's site, our cli ent was particularly drawn to one area of lichen-covered sandstone boul ders, dotted with post oaks and mesquites," says Sanders. They chose to build on a site that's on the side of a hill, with views of the rugged, bouldered landscape in the foreground as well as an expansive north view over the alluvial plain of Jim Ned Creek.
On the rocky hill sits both the main lodge structure and a smaller guest house. The two-bedroom guesthouse creates a courtyard space where the pool overlooks the valley. With ample windows, placed to both maximize
52 OCTOBER 2022 tribeza.com
54 OCTOBER 2022 | tribeza.com
views and to allow for seasonal cross-ventila tion, every room at the ranch embraces the sur rounding landscape. The living room has huge windows that open up on three sides to allow for natural airflow and to highlight views of the Jim Ned Valley below. The office offers views to the south of the house, while the dining room offers views to the courtyard space.
The clients wanted the house to be built from locally sourced materials as well as to require minimal maintenance. Finding materials that will not deteriorate easily in the Central Texas sun is difficult, but Sanders chose local sand stone — laid by third-generation masons — a durable material that further connects the build ing to the land. Painted steel was also used, along with wood elements, the former limited to areas with less direct sun exposure. The juxtaposition of ashlar masonry with rubble chinking against the tailored metal panels creates a façade that feels both warm and modern.
Many of the light fixtures in the house were designed in collaboration with Britt Design Group, an Austin-based interior designer.
"We enjoyed a great working relationship with them," says Sanders. "These light fixtures were a real testament to this collaboration: living room pendants, the pendant over the bar and the exte rior steel light fixture at the front door."
These two projects are just a small represen tation of what Sanders Architecture has done around Central Texas. Christopher's eye and appreciation for nature bring a special touch to each space he designs. By intertwining outer landscapes into the interiors, he provides a last ing reminder to occupants of nature's power and beauty.
tribeza.com | OCTOBER 2022 55
sanders-architecture.com
Historic Renovation Meets
Modern Masterpiece
EMPTY NESTERS TRADE THEIR SUBURBAN LIFESTYLE FOR A HISTORIC 1915 CLARKSVILLE HOME
By Liz Harroun Photos by Casey Dunn
WHEN THEIR KIDS MOVED OUT, SYLVIA SHARPLIN AND Dan Sharplin, an Austin realtor and entrepreneur, sold their family home in suburban Westlake Hills in favor of a more urban lifestyle. They wanted to be close enough to downtown to be able to walk to restaurants and shopping along with the additional draw of city views.
The couple purchased their new home in the historic and highly desirable Clarksville neighborhood, which flanks the west side of Austin's downtown.
Built in 1915, the house was among the few remaining in the area that had not been demolished thanks to its previous owner — who had lived in the house for over half a century and didn't want to see it torn down.
Sylvia spent a great deal of time 'courting' the homeowner to sell, with a promise they would keep its historic integrity intact. They had to also pur chase the lot adjacent, which is on a super steep grade, in order to make the renovation and rebuild work. This was a long, arduous process that took years due to city approvals and ordinances on the home's historic preserva
56 OCTOBER 2022 | tribeza.com
tion. But the Sharplins were determined and stayed on the path until the property was theirs.
While new builds and modern architecture are attractive for many reasons, there's something special about preserving an his toric home, giving it a second (or even third, fourth or fifth) life. When LaRue Architects were brought in to restore the 107-year-old house, they started by spending time researching the home's histo ry and consulting with a historic restoration expert to help inform their work.
The home is perched on a hill with incredible views of the Texas State Capitol and the expanding Austin skyline — uniquely located at the intersection of the sparkling new downtown high-rises and the historic fabric of one of Austin's oldest and most storied neigh borhoods.
"We were inspired by the classic neighborhood feel of Clarksville as well as the striking downtown views that reflect the modern spir it," says James LaRue, architect and founder of LaRue Architects.
LaRue, along with Foursquare Builders, took great time and care to maintain the home's historic character. The team set out to as siduously restore and rebuild, melding the old with the new in the 3,900-square-foot home.
"We really enjoyed the opportunity to work with the constraints of the project as the home is in an historical overlay," says Emily Haydon, the architect who worked alongside James on this project. "We were not given a clean slate as we are usually accustomed to, so we welcomed the challenge to design something timeless, but it still has the LaRue Architects aesthetic."
They landed on using a simple material palette of boreal sliding that mimics the original exterior in the front, while expansive glass, stucco and metal panels were used for a more modern exterior. Teak decking was used on the porches and the terrace as a unifying element. The painted blue soffit above the porch pays homage to the neighborhood's history as one of the oldest post-Civil War set tlements west of the Mississippi.
"My favorite part of this project was having my 'ah ha' moment during the design process of how best to layer a new, more modern piece of the home to the rear of the lot while keeping the classic and historic Clarksville portion that faces 10th Street," says James.
The steep lot added structural difficulties for renovation and ad dition. "The soil and the drastic slope of the lot was a major chal lenge," says Emily. "From 10th street the residence looks very sim ple and unambiguous. But, in reality, this narrow lot sloped greatly, which we took advantage of with the placement of the pool to help lengthen the home and provide a beautiful outdoor living space to
enjoy the ever-changing views of downtown Austin."
With its hip roof and wrap-around porch, the reconstructed front exterior remains in alignment with the style of the historic neighbor hood.
"We reconstructed the traditional 10th Street facade to its original 1920's roots by repairing some poor renovations that had been done over the decades," says James. "The foyer kept its historic heritage for the first twelve feet or so until you transition into the 'wow' modern moment of the living and kitchen spaces."
Other historic details include art rails in the shiplap entry hall, re constructed traditional windows and original side lights that frame the new entry door. The deep blue of the entry opens to a modern, off-white space.
"The homeowner had multiple pieces of antique furniture and art, which are sprinkled throughout the home to further blend the tradi tional and the modern," says Emily Haydon.
The renovation essentially turned the house sideways, opening the living spaces to the eastern city views that were previously only visible from the side porch. A hint of this orientation is apparent from the front, where the steel frame of the screened box that extends from the living room can be seen extending onto the side porch.
The bedrooms and common living areas are on the home's main level, with two sets of stairs that connect to two new spaces tucked un der the house: the garage at one end, and the new exercise room at the other. The living, dining and kitchen come together in an open space with floor-to-ceiling glass walls that open to the beautiful infinity pool and terrace. A custom wine display shields the stairs that lead from the kitchen to the garage. The stairwell walls are lined with laminated "Life" magazine covers retrieved from the original basement, celebrat ing the home's endurance and longstanding history.
James and Emily used three-dimensional architectural modeling to create a virtual walk-through that allowed the Sharplins to expe rience the precise views from each room by specific time of day. In the more public spaces, 10-foot tall and six-foot wide sliding doors and four-foot transoms are accommodated by a structural system that removes the need for large headers with the soffit lifted to further ex pand the view, and a clerestory window wraps around the corner at the kitchen, allowing southern light into the space.
After years in the making, the Sharplins are now overjoyed with their new home. They are thrilled to start this new chapter as empty nesters in the heart of the city, with easy access to and incredible views of the city they love.
larue-architects.com
58 OCTOBER 2022 tribeza.com
ABSOLUTELY
By Darcie Duttweiler Photos by Cate Black
The Escobedo Group speeds up the construction process with its panelized system
Anyone who's building a home — no matter what state you live in — has had the same headaches over the last few years: shortages and supply chain issues, long waits and fig uring out how to construct a new home sus tainably and ethically.
That's where the Escobedo Group comes in.
The 35-year-old family-run construction business has developed a prefab system called the DARIO Panelized System, which can assemble a home on site in a matter of days — not months — and create way less waste.
Owner David Escobedo says, "Instead of five dumpsters on a job site, I would like to reduce it down to five garbage bags." DARIO is a panelized construction method where the building is constructed in the Escobedo Group's 60,000-square-foot, state of the art controlled facility in panels and then erected on site with minimal impact to the job site or environment. Every panel is constructed from light gauge and structured steel and measured to exact precision, ensuring a seamless final product that's transported to the final site and built within a few days.
According to David, it's the future of con struction. Escobedo Group has already built
almost 100 homes using this method, and that's only the beginning. The group also offers one of the most streamlined luxury construction processes of all: the DARIO Villas. Own ers can pick between three different floor plans and sizes (one-, two- and three-bedroom), choose their interior finishings, and then DARIO Villas are built in Escobedo's controlled facilities. This fresh, new elevated living option starts at $600,000 for a one-bedroom and one million-plus for the larger options. All Villas come with the same high-caliber details that the Escobedo Group is known for such as steel framing and a pier and beam foundation. The entire process from nothing to move-in can be achieved in just a few months.
"You know, this has been done all over the world," David ex plains. "Americans are just slow at catching on. There are a lot of people in the U.S. that are trying to do this, but they're trying to do tiny homes, where our focus has always been on the highend market. The Europeans are all building using a system like this, but obviously they don't build 10,000, 20,000-square-foot houses."
But it's not just luxury homes the Escobedo Group is build ing.
One recent project utilizing the DARIO method was a spe cial guest house suspended 12 feet up in the air and nestled into the trees. Originally dreamed up by two little girls, the owners reached out to David and his son Matt through a referral from Ryan Street Architects, and together they all created something special.
"If you can dream it, we can build it in DARIO," Matt says.
Set atop a steel support system designed to mimic large tree trunks, the guesthouse is seemingly floating in air amongst the foliage. Clad in reclaimed Douglas fir that mimics the owners' main home on the property, its mirrored panels reflect the tree canopy and lake. Other key elements, such as the floor-to-ceil ing mirrored glass cubes that form the bedroom and bathroom spaces in the tree house, are intentionally unique to the struc ture.
The original sketch the daughters drew is framed above the kitchen sink, and their beds line the top floor, where they are treated to unparalleled views of Lake Austin, while downstairs acts as a guesthouse for those visiting the property.
"This started as a tree house for the clients' children and morphed into an art project that everyone wants to stay in," says interior designer Fern Santini.
While David admits that building the tree house was a spe cial moment for him, he also is keen to note that the DARIO method is named after his father, whose footsteps he followed into the construction industry.
"When I was starting out helping my dad, I didn't think about following in his footsteps — it was just a way to make some extra money," David explains. "But working with my wife, my son and my daughters to grow my father's business and then being known as innovators in construction, it means so much to create this family tradition. And my dad is the inspiration for all of that."
escobedogroup.com
dariopanelized.com
"Instead of five dumpsters on a job site, I would like to reduce it down to five garbage bags "
Room with a View
SOUTHOLD FARM + CELLAR OWNERS' HOME BOASTS DAZZLING
VISTAS IN THE HILL COUNTRY
By Darcie Duttweiler Photos by Leonid Furmansky
IT'S ALL IN THE DETAILS FOR ARCHITECT Tim Brown.
When describing the home he created for Regan and Carey Meador, the owners of South old Farm + Cellar, he geeks out a bit. Sure, there are the sweeping, picturesque hills seen from an 18-foot-tall window under the 23-foot-high ca thedral ceiling within the 40-foot-long living/din ing room. He could explain the home's influenc es, including "Pennsylvania Dutch barn style," in great detail. And he thinks the herringbone wall created out of wine corks is a fun wink-wink to the winemakers' family business.
But the thing Brown loves discussing the most in regards to the 2,800-square-foot home is a quiet moment that happens before you've even stepped through the front door. It's not quite a porch or a foyer, but the entry has a subtle nod to Federal style where a huge pendant light hangs off of a cedar tongue and groove upside-down pyra mid. It's a detail that is almost impossible to see from photos unless you're beneath the entryway and looking straight up.
"You know," Brown laughs when asked what the thought process was behind this element," I don't have any reasoning behind it. I just saw it and I was like, you know what? It'd be cool to have the light hanging off of that."
Built in 2019, the home was first envisioned by Regan, who laid out the space in his head before the vines were even planted. Brown brought the abode to life after visiting the site, knowing he had to incorporate the 25-mile views from the hilltop spot. This, of course, led to the bright, airy living room space with its gigantic windows visible right from the entryway.
"The main driving factor for me was that north view. I wanted to walk in the front door and be introduced with that vast openness immediately," Brown says.
While Brown says the Meadors' home is the "most stunning site [they've] built on," he admits that the homes he works on are quite "humble when you talk about luxury homes."
"All of the homes are homes," he says. "They're not museum pieces. They're working and living homes."
66 OCTOBER 2022 tribeza.com
Brown should know. As the man known for "bringing the California Modern farmhouse style to Aus tin," Brown's aesthetic has long been that of humble elegance. Although trying to get away from the now-ubiquitous modern West Coast-style Victorian homes dotting the city limits, Brown has a hard time pinpointing his current style. Because he grew up in New England, which is steeped with Colonial, Victorian, Georgian and Federal styles, he's long been a student of historical styles, but he's also a fan of clean lines and stripping away some of those styles' ornateness. He also cites Scandinavia as a huge influence.
While Brown originally got his start in civil architecture after a stint in the military as a tank mechan ic, he fell in love with residential architecture at Texas A&M.
"I love designing homes," Brown explains. "When you're designing for specific individuals you can pull in all of those desires that they want because it's so individual and unique to them. It is so wonderful to see people enjoying those spaces you created specifically for them."
While Brown had much success with his own company Tim Brown Architecture, he always enjoyed collaborating with others on projects, and in 2017 when a developer brought on interior designer Lind
say Todd to help on some of the details, the two really hit it off and started working together more consistently. In 2021 the duo made it offi cial and created Blair Austin Studio in order to create a more integrated and holistic architecture and design practice.
"Being integrated from the start, from the initial conversation with the client, to that con versation of interiors and architecture going forward through the whole thing is so good, and my architecture is better for it. The design is fully formed from start to finish," Brown says.
While Brown and Todd are still crafting resi dential homes, the duo has been doing a ton of work recently with developers all over the coun try on what Brown calls "place making." The team will help with the concept of a whole devel opment, including amenities, buildings and all the homes to make a cohesive community.
"It's very exciting to be involved from the very start and have a hand in conceptualizing this whole community."
blairaustinstudio.com
The Devil Is in the
By Darcie Duttweiler
FROM HISTORICAL BUILDINGS TO NEW BUILDS, THESE
RESTAURANTS
(AND BAR) PROVE THERE'S MORE TO A FUN NIGHT OUT THAN JUST DELICIOUS FOOD AND DRINKS
HISTORY LESSON
The grand, two-story wooden Italianate-style house perched on Oltorf and South Congress Avenue looks completely out of place on its bustling intersection. Never mind the fact that it used to be a Wells Fargo branch until Harry Karr opened Greek coffee shop Freddo ATX in the summer of 2021 — the structure is literally out of place.
The 1876 building was built for the family of Walter Tips, a pros perous hardware merchant. A native of Germany and Confederate veteran, Tips served in the state senate from 1893 until 1896. When constructed, the house was originally located adjacent to the historic Bremond Block west of downtown Austin. The home was later re modeled in 1909 to its present appearance, and another prominent businessman, Theo P. Meyer, lived there from 1925 to 1966. Flash forward to 1975, and the house was rescued by Franklin Saving As sociation and moved to its current location. The house was actually moved along Congress Avenue, which at that time was the largest home to ever be moved in Texas.
While the building has had a few owners and inhabitants in its almost 150-year history, it's now getting a new lease on life with its Greek cafe/coffeehouse/wine bar/live entertainment venue. The shop serves Greece's most popular coffee, Freddo Cappuccino, as well as made-from scratch-Spanakopita (savory feta spinach pie), Tiropita (ham and cheese pie), and Greek Bougatsa (made with flaky Phyllo, dusted with cinnamon, powdered sugar and chocolate drizzle). Guests can enjoy a glass of wine while roaming the twinkle light-lit patio under the shaded oak trees or cozy up in a quiet nook in several of the former home's rooms featuring classic wallpaper and nostalgic feels.
"The Walter Tips House has so much history as a part of Austin and it gives a feeling of being able to slow down and enjoy life while within the property," Karr says.  freddoatx.com
tribeza.com OCTOBER 2022 69 PHOTO COURTESY OF FREDDO.
GEORGIA ON MY MIND
When Diner Bar was being built in the new Thompson Austin hotel, the Grey Spaces team knew they wanted it to have the same feel as their original restau rant, The Grey in Savannah, Georgia. So they tasked New York City's Parts and Labor Design, the original designers of The Grey, with maintaining the original essence of the space while also reinter preting and reimagining details to re flect both the modern, newly construct ed building and the local Austin culture.
Upon arrival at Diner Bar, guests are greeted by a contemporary, art deco-in fluenced chandelier with rows of blue, white and clear glass panes. An eclec tic array of furniture nods to the origi nal Savannah design, including faded black booths lining the front windows, while Bauhaus influence can be seen throughout the 126-seat space. Hand made ceramic blue tiles decorate the horseshoe bar, which is accompanied by
barber-style, tone-on-tone gray leather bar stools.
Throughout the restaurant, there's rich woods, stainless steel, tile, leather, concrete and local art, giving the space both a retro and contemporary feel to match the casual yet elevated menu of oysters, chicken fried quail, curried goat, grits and more curated by Chef Masha ma Bailey, who won a James Beard Award for Outstanding Chef this year.
While Diner Bar is tucked away qui etly inside the Thompson hotel, it both fits in seamlessly while also standing out, but it's hard to deny that the pièce de résistance of Diner Bar is that breath taking horseshoe bar — and for a good reason.
"Horseshoe shaped bars are commu nal by nature, and we really built the Diner Bar to embrace and be embraced by the Austin community," says Johno Morisano, co-founder of Grey Spaces. "Bellying up to that bar, watching some one shuck you a dozen oysters while you sip on an ice-cold martini, complete with sidecar, seems worthy of it being a focal point to us." thedinerbar-austin.com
PHOTO BY JASMIN PORTER.
FULL VIEW
Cocktail bar Here Nor There is a well-known "secret" in this town. The speakeasy is actually, quite physically, un derground, and the only way to get in is to request a res ervation on the app, which will then provide you with the code to enter through the gated alleyway before you de scend downstairs. They're known for serving some of the absolute best cocktails in town inside their very dark and intimate space. So, when it came to opening a new sister bar, the team decided for something a wee bit different.
In Plain Sight is perhaps a study in contrasts compared to Here Nor There. There are no secrets here. The Ital ian-style cocktail bar doesn't take reservations, and the whole space is bright and lively with a wide array of colors bursting from the changing ceiling lights.
"The intent was for the space to be a kind of counter point to Here Nor There," says Michael Zeh from Standard Architects. "Its location, size and large windows led the design to a brighter, more minimal space with the use of the color visible from outside as a connection to the street."
The team of Standard Architects, Audience and Jacob Lewis renovated the very small space, which was former ly the home of the since-shuttered juice bar Squeezery, to create an intimate experience by using simple lines and neutral colors to allow the gorgeous cocktails to be the focus. The interior plays off of the scale of the space and uses color in an edited manner to play off the lighting. The shelves hold glassware and earthenware collected over dif ferent eras and parts of the world as a nod to varied inspi ration of the craft cocktails on the menu. Artwork by Wes Thompson, curated by Audience, is framed at the end of the space.
While the eight-seat watering hole could feel tight, the long, curved bar and sweeping shelves create dynam ic depth. The use of refined materials in a sparse way, as well as the indirect lighting used to fill the space, allow for subtle shifts in the hues and intensity of light, which is picked up by the glassware, spirit bottles and plaster walls to change the mood of the space evoked by the color. ww
"With In Plain Sight, we set out to create a beautiful, bright, sleek and modern cocktail bar in which the drinks have been curated to match the interior with their light, delicate and elegant characteristics," Bar Manager Conor O'Reilly says.  inplainsightatx.com
tribeza.com | OCTOBER 2022 71
PHOTO
BY THE NINE SUPPLY CO.
THIRD TIME'S THE CHARM
Picnik is known for its healthy comfort food made from conscious ingredi ents (think cashew queso, Himalayan red rice bowl and keto frittata) as well as its sleek atmosphere. So when it came to building out their third location on South First Street — their first all-new build from the ground up — they got creative with a streamlined kitchen, bar, huge covered patio, walk-up coffee window and light-filled dining room.
Opened since June, the south spot has come a long way since Picnik Founder Naomi Seifter debuted the first location in 2013 out of a 150-squarefoot food trailer. The new colorful and airy 3,500-square-foot restaurant's design also harkens back to Seifter's original vision and is a natural evolution from the Burnet Road location.
The HapstakDemetriou+-designed space is filled with warm tones with bright color accents. White oak wood throughout provides a balance to the blush tiles and turquoise paint, while an expansive mural depicting a mod ern Texas landscape from Austin artist Micheline Halloul adds additional
pops of color above a row of wooden booths.
"We have chosen soft multi-toned colorful tiles for both inside and out because the idea is that the fun moves back and forth from both inside and out!" says Dan Mesches, CEO and partner of Picnik Restaurants. "The same goes for the colorful mural along both the dining room wall and patio wall, which provide a fun and approachable backdrop that echoes the brand."
The space is subdivided into a dining room and bar using a central book case and wait station, which allows for the concept to morph from break fast service to lunch and dinner services seamlessly without closing off the space. At night, patrons can choose from a more casual side at the bar or the more intimate dining side. The bar and marketplace were also strategically placed so that morning coffee service can also be morphed easily into cock tail hours. As an ode to Picnik's origins, a walk-up coffee bar is found at the side of the restaurant, opening up to the expansive patio.
"The experience at Picnik is warm, inviting and all about real food and good vibes, and we love that the space at South First really reflects that," Mesches says, "from the openness to the design to the dining room, full-ser vice bar and outdoor patio, where people can eat, drink and connect."
picnikaustin.com
72 OCTOBER 2022 | tribeza.com
PHOTO COURTESY OF PICNIK.
New Mueller Hotel Embodies Austin's Spirit
URBAN-CHIC DESIGN AND ACCOMMODATIONS MAKE UP THE ORIGIN HOTEL
By Liz Harroun
Photos by Chase Daniels
OPENED IN JUNE 2022, THE ORIGIN HOTEL is Mueller's first boutique hotel — designed by Lake|Flato and Lusk Architecture to complement its surrounding urban environment.
"Origin Austin was designed to immerse guests in the local area," says Christopher Kosor, General Manager of the hotel. "Our accommodations provide guests with a home base for ven turing out to explore the city and a fun and comfortable space to return to at the end of the day. Regardless of the reason for traveling to Austin, our goal is to enhance the travel experience by giving guests a taste of what the Capital City has to offer by experiencing it in a unique and fun way."
The exterior brick is made from local Texas plants, while the use of board-formed concrete and corrugated metal comple ment the surrounding buildings.
"The project was thoughtfully designed to leverage the connections to the pedestrian street," says Chris Krajcer from Lake|Flato Architects. "Through a series of tests, the design team configured the rooms to make the project a reality that works with the neighboring Thinkery and Diamond Building."
The five-story hotel features 116 guest rooms and four suites that embrace modern design and provide a thoughtful guest experience, including the Capitol Suite with a private terrace and a picturesque skyline view of downtown Austin. Petfriendly accommodations and specialty room types, like the bunk bed suites with capacity to sleep up to six people, cater to all types of guests.
The hotel's restaurant mimics the fun and inclusive nature of the hotel. Named Blue Lacy after the working dog breed that originated in Texas, the casual eatery has a diner-inspired layout and offers a fresh take on classic dishes as well as dog-specific menu options! The restau rant's idyllic courtyard spills onto the Aldrich Street paseo.
"To create a connection to the outdoors, a deep courtyard was incorporated into the design," says Matt Morris from Lake|Flato Architects. "The project's street presence and courtyard connect users to the neighboring district, reinforcing a sense of place within the existing urban fabric."
In addition to the public courtyard within the restaurant and lobby spaces, there are many other aspects that connect the space to nature. There is a terrace on the second floor of the courtyard as well as large balconies and terraces that allow guests to enjoy amazing views of the district and surrounding parks.
The hotel also celebrates Austin's rich history of art and music. Unique art is featured through out the property, with a large mural by a local artist taking center stage in the courtyard. There is also a heavy music element, from the vinyl record installation in the Blue Lacy to the custom acoustic guitar for guests to play.
76 OCTOBER 2022 | tribeza.com
The Origin brand pillars are venture, balance and connect, very much in line with the active spirit of Austin. As a part of these core ethos, they partner with aligned brands such as Rowing Dock (venture) and Barre 3 (balance) to encourage guests to explore the city and give them a taste of what living in Austin is like.
Amenities include an inviting lobby, spacious gym, outdoor gathering spaces, welcome gifts from local vendors and more. Their unique amenities feature fitness gear like yoga mats and Peloton bikes that can be delivered to rooms, pup packages for dog lovers, and adventure kits for children that include a tent and sleeping bag for an indoor "camping" experience. Everything you love about Austin — including an appreciation for nature and healthy living — is weaved inside and outside of the hotel doors.
Rooted in the brand tenants — balancing adventure and social connec tion — Origin Austin offers a fun and immersive experience for travelers who want an authentic Austin stay.
tribeza.com OCTOBER 2022 77
originhotel.com/hotels/austin
Taking Roots in a Barton Creek Dream Home
KELLE CONTINE CREATES A SPACE FOR ONE TV INDUSTRY POWERHOUSE COUPLE
By Liz Harroun Photos by Paul Bardagjy
WHEN LAUREN ZIMA AND CHRIS HARRISON, TWO PROM inent figures in the entertainment industry, decided to move out of California last year, they wanted to make sure they chose a new city where neither of them had lived before, so it felt like a fresh start. A place where they could put down roots together. Chris is from Dallas, and his kids are attending TCU, so his Texan blood runs deep. He'd already fallen in love with Austin while visiting over the years. Lauren, on the other hand, came to Austin for the first time with Chris as they were exploring potential destinations to call home, and immediately understood the lure. Austin encapsulated their fun yet ambitious spirits, and they decided it would be their new home base.
Now that they had chosen their dream city, it was time to start dreaming up their Austin home. Their vision for the house, much like that for their relation
78 OCTOBER 2022 | tribeza.com
ship, was to meld their lives and unique styles together. Also important to the couple was having a beautiful space to start their new, combined life. The 5,200-square-foot house they selected was completed by Heyl Homes in September 2021, in Austin's coveted Barton Creek neighborhood. And they brought in Kelle Contine Interior Design (KCID) to con summate their new home with impressive interior design.
"The initial starting point for this project was learning about them as a couple,'' says Kelle Contine, founder and principal designer of KCID. "Understanding how they live and what brings them joy was a big part of the process."
"Working with KCID was not only stress-free, but also truly a joy," says Lauren. "Chris and I look back on the de sign process with such fond memories thanks to Kelle Con tine and her incredible team. We loved every brainstorming call and delighted over what they'd bring to show us. They understood our aesthetic and goals and were constant ly surprising us in the best ways with their choices, and knew what we were looking for even when we had trouble describing it ourselves. KCID perfectly walked the line of bringing us options without overwhelming us."
As their first shared home together, Lauren and Chris wanted a space that reflected both of their interests and personalities. Entertaining was a priority, so that was a pri mary focus of the project. The KCID team wanted to ensure the home felt cozy and intimate when the couple was home alone but also open and equipped enough to host large par ties.
"We really focused on how to elevate entertaining poten tial and provide different spaces and functions that could cater to all different types of groups and formalities," says Erin Judge, lead designer and studio director at KCID.
KCID is a full-service firm and is typically brought into the initial plan and development stage before the founda tion is even poured. So this project was unique in that Heyl had already selected some of the flooring, plumbing, light ing and countertops, and those items were already ordered and being installed when Erin and Kelle were brought in during construction.
"Even though we entered this project more along in the process than usual, there was still a lot of open room to add special touches." Erin says. The neutral palette and open layout of the house provided a blank canvas. For example, they were able to add in a teal wine bar (made by a local
ceramicist) where there was an open niche — perfect for entertaining as it provides an easy, accessible spot for guests.
They also added a candy bar in the media room, where there was a big open wall. It came to life via custom cabinetry made by a local mill worker, using the same teal paint tone as the tile in the wine bar. They incorporated some accent lighting, creating a space to display photos and awards from the couple's careers.
"The media room with the candy bar conveys how fun and playful the couple really is," says Kelle. Including family heirlooms and photos was also important to the homeowners. KCID incorporated hints and pockets of their memorabilia throughout the home, but primarily in the study, which has a more funky layout and design. The couple want
ed the study to be a comfortable shared space where both of them could work at the same time. On one side, there is a big art wall, and on the op posite side is open shelving that displays decor and some nostalgic items, including family memorabilia. "We left opportunity and canvas areas to add to as they build their future together," says Kelle.
The couple wanted aspects of the design to represent a merging of their Texan and Californian roots, which can be seen in pieces like the two sideby-side photos — one of palm trees and the other of a bull rider — by Dallas photographer Steve Wruble that hang in the den.
They were also adamant about showcasing work from some local com panies and designers, in order to represent their new Texas life. There are local vendors and artisans featured throughout, including steelwork done by Rabbet Labs, who KCID worked closely with throughout the process.
Rabbet helped create everything in the study, including the shared desk system, the floating nightstands in the bedroom, the dining table, bar top and outdoor grill area. The outside area also features a beautiful pool and putting green (installed by Grass 365) so that Chris can enjoy some golfing in his own backyard.
Along the way when working with KCID, Lauren and Chris realized they have similar taste for decor. When Kelle and team would present what they had chosen for a room, they would almost always have the same reaction.
"Our vision for our home was Texas contemporary; modern and eclectic, but wrapped in that Texas charm that I grew up in," says Chris. "We wanted to feature local area craftspeople and artists, and wanted a home built for entertaining all the friends we've made and continue to make here in Austin. From the inside out, from the custom bar to the candy bar, we got exactly what we were hoping for."
kellecontine.com
Timeless Tributes to the Past
These Iconic Structures Provide a Window Into History
By Britni Rachal / Illustrations by Hannah Sierra
Driskill Hotel
With a rich history and rumors of ghost encounters, the Driskill Hotel, owned by Hyatt, has been part of Austin's entertainment scene, history and hospital ity for more than a century. Awaiting at the hotel are 189 guest rooms — and several other storied spaces and meeting rooms.
Built in 1886 and located off 6th street, the hotel stands in the heart of Austin's nightlife and live music. Iconic charm is seen through out both the exterior and interior of the building with architecture inspired by the Romanesque movement with what some people
call a "cowboy" touch. Elaborate porticos, arched openings and elegant interiors are embraced throughout the property.
Named the most haunted spot in Texas, the Driskill is also the oldest operating hotel within the entire state. The haunted rumor stems from several reported tragic deaths centuries ago at the Driskill — some which involve room 525.
Some other unique aspects of the Driskill include three onsite restaurants, The Driskill Bar and 1886 Café and Bakery, and Grill. driskillhotel.com
82 OCTOBER 2022 | tribeza.com
moonlight towers
The only 17 surviving moonlight towers in the world are also located in Austin. These 165-foottall towers still actively support outdoor lighting for parts of the city. Built in 1895 using power from Aus tin's first power plant on the Colorado river, the towers carbon arc lamps used to be lit manually every night by a worker who took an elevator to the top of them.
Paying tribute to the Moonlight Towers, Austin's "Christmas tree" in Zilker Park is a replica of the towers, serving as an iconic reminder of the city's past, present and assumed future.
austintexas.org/listings/moonlight-towers/5895
the paramount theatre
If the walls of the Paramount Theatre could talk, they'd have thousands of stories to tell regarding iconic films and performances gracing the stage since 1915. Har ry Houdini, Katharine Hepburn and Miles Davis are just some historic names who performed at the theatre in the heart of downtown Austin on Congress Ave. Another fun fact about The Paramount is that it's home to an original fire curtain which was discovered hanging in the rafters of the theatre in 1974. In pristine condition, the rafter is con sidered the oldest remaining fire curtain in the U.S.
Now a 501(c)(3) nonprofit, preservation is a priority at the historic theatre due to its Neo classical design that came from a Chicago architect. John Eberson built around 1,200 theatres in his lifetime, and today Austin's Paramount is one of only 25 of those structures that remain. austintheatre.org
tribeza.com | OCTOBER 2022 83
lundberg bakery
(now Old Bakery andEmporium art gallery)
Also located on Congress Avenue and about half a block from the State Capi tol, Lundberg Bakery, also known as the Old Bakery and Emporium, has a rich history that now includes honoring present-day artists.
Once a favorite bakery of draftsmen who worked in the General Land Office building, the Lundberg bakery is now designated as an historic building. Made with limestone and brick facade, an artistic eagle with perched wings also sits on top of the building that was built in the 1870s.
In the 1970s, the building was set to be torn down. But workers discovered stone used in the original State Capitol within neighboring build ings, and as a result, officials decided to save the Lundberg Bakery.
Today, under the name of Old Bakery and Emporium, Austinites and tourists can visit the facility to browse local, original, handmade art and enjoy sandwiches, coffee and drinks. Another unique feature? The art is primarily produced by artists over the age of 50. austintexas.gov/page/lundberg-bakery
neill - cochran house museum
Located a few minutes from the University of Texas campus, the Neill Cochran House originally opened as a residence in 1856. Showcasing a darker side to our city's past, the property includes the only intact former slave dwellings within Austin. By visiting the slave quarters building of Neill Cochran, anyone in Austin is able to observe and experience the past through an immersive experience. Museum guides tell the stories of specific enslaved people who lived at Neill Cochran, including Jacob Fontaine, who founded the first black newspapers west of the Mississippi river.
One of the museum's exhibits, "Reckoning with the Past: The Untold Story of Race in Austin" hon ors the contributions of every man, woman and child involved in these stories of a difficult past, how we reached a brighter future and information to learn from history so we don't repeat the past.
An historic example of Greek architecture, the Neill Cochran House is one of Austin's few antebel lum period buildings and features prominent Doric columns on the outside of its structure.
nchmuseum.org
historic hyde park homes
One of the city's most historic neighborhoods, Hyde Park homes started to be built in 1891. Located just north of downtown, homes are lined with older trees, contributing to streets filled with a charming atmosphere.
Every November the Hyde Park Neighborhood Association organizes and hosts an histor ic home tour where patrons can walk through the neighborhood and visit several prominent homes.
One home that is usually featured is the Bell Smith House, which was built in 1895 and show cases a folk Victorian architectural style. A tribute to history, the home is built that way because its carpenter-built structure features pieces that had become available by mail order in the 1890s due to railroad expansions.
Other unique architectural elements featured in Hyde Park include everything from late 19th century Queen Anne architecture to 20th century ranch and bungalow houses.
austinhydepark.org
84 OCTOBER 2022 | tribeza.com
french legation
One of the oldest houses in Austin — and the oldest struc ture to sit at its original site — French Legation is a mark that recognizes the historic decision by France to recog nize Texas as its own republic. In the 1840s, the building served as a diplomatic post for the French chargé d'affaires to the Republic of Texas, Alphonse Dubois.
Located on San Marcos Street, the house is an example of Creole vernacular architecture. A beautiful roof and gallery are featured within the building. Dormers, known as vertical windows, that project from a sloping roof are another classic feature.
Today the French Legation is open as a museum for the public featuring both virtual and in-person tours, options for private events and other public events planned for both children and adults. frenchlegationmuseum.org
historicgrillvictory
texas capitol
Perhaps one of the most widely known architectural structures in Austin, the Texas Capitol is also recognized nationally as one of the largest and most distinguished state capitols.
Some experts describe the Texas Capitol's architecture as a Renaissance revival building. Rounded arches and symmetrical composition are promi nent, including cast iron columns and ornamentation around the structure's dome. Other notable features include skylights, granite, original windows and doors, historic lanterns and unique mortar and architectural detailing.
The Texas Capitol allows self-guided tours, in addition to guided tours hosted by the State Preservation Board.
tspb.texas.gov/prop/tc/tc/capitol.html
Located off East 11th street, this building has rich history of blues and R&B music. Also known for some famous chili, the nightclub still books performances for the present day.
In the 1940s, this little-known spot made its mark by being part of the "Chitlin' Circuit," which hosted famous African American musicians, including B.B. King, Bobby Bland, Clarence "Gatemouth" Brown, Billie Holiday and James Brown. A safe harbor for those not welcome other places due to segregation, it was also a known and accepting place for African Americans to con gregate. It also served as a bar to welcome home black soldiers who fought in World War II.
A small and simple building with an historic preservation plaque at the front, Historic Victory Grill doesn't look all that impressive via its architecture. A reminder to not judge a book by its cov er, the inside of the building is artistic and plays homage to its rich musical history.
In addition to enjoying live music, visitors can enjoy a full menu of local favorites at Victory Grill, including everything from tacos to fried fish and chicken and waffles. austintexas.org/listings/the-historic-victory-grill/1915/
tribeza.com OCTOBER 2022 85
Designing Women
THESE FOUR AUSTIN LADIES ARE TAKING THE ARCHITECTURE AND CONSTRUCTION INDUSTRIES BY STORM
By Darcie Duttweiler Portraits by Weston Carls
ARCHITECTURE AND CONSTRUCTION HAVE BEEN PREDOMI
nantly men's worlds, but that's quickly changing. The following four women are just a few examples of the talented architects, builders and landscape designers that are operating at the top of their fields in our fair city — and they're all helping to pave the way for other women to follow in their footsteps.
Bhavani Singal, Founder of Workshop No. 5 workshopno5.com
Bhavani Singal has been an architect for almost 20 years, but she didn't originally set out on that career path. Singal's family is made up of doctors and computer scientists — no one was an artist or a designer. When she was a student at the Univer sity of Houston, she took a handful of classes after remembering how much she loved watching her dad steer the construction of their family home and was hooked.
"I fell in love with the craft of creating spaces that bring people together," Singal explains. "In Indian culture, we have big families and big gath ering spaces, and all of that resonated with me. When I saw my dad plan out the house, there must have been some subconscious level. I loved seeing all of that happen in front of me, to see our house, our family home, come to life — but I didn't realize it until I started practicing architecture."
Singal is affiliated with AIA Austin, NCARB, Rice Design Alliance and USGBC, was awarded the 2009 AIA Austin Design Award, and has been published in "Texas Architect" in 2009 and 2013
Bhavani Singal
PHOTO BY ROBERT
GOMEZ.
for her work on the Ella Wooten Neighborhood Park, Met Retail and Rackspace.
After the birth of her son in 2014, Singal realized she wanted to have more balance in her life, and that meant starting her own firm.
"I don't drive my office like the environments I used to work in," she says. "I wanted to create a firm where everyone felt like they had a balanced life and could have a family while still pursuing their passions and designing beautiful environments."
Singal likes to bring in her Indian heritage to her contemporary modern designs, and the majority of her projects are residential and small-scale commercial projects. She's most passionate about creating small-scale commercial projects that have heart and soul, like her recent project Karisha Community Center for Wellness, which was built with an all-inclusive intention for its East Austin environment.
While Singal admits that sometimes "being a woman in this industry feels limiting," she says it's getting better all the time, and she aims to help other women by launching a scholarship geared toward women of color and by making her firm welcoming to mothers, especially new ones.
"Once I became a mom, I became a better architect because of everything we have to design around in our lives," Singal explains. "I started to understand more what a client was going through. Now I understand how it feels, and I can design a space to make their lives better."
Kelly DeWitt, Founder of KKDW Studios kkdwstudios.com
"My passion certainly lies in creating spaces for other people's businesses and feeling inspired by their own dreams," says Kelly DeWitt when asked about what exactly her company KKDW Studios does.
While during the pandemic she added residential construction work to her company's rep ertoire, KKDW Studios now focuses solely on hospitality and workplace designs, and she prides herself on being a one-stop shop, all the way down to the furniture.
"We envision an entire space and create a very cohesive space that reflects the brand," De Witt says. "I always say that I'm creating immersive environments. I want someone who walks in to understand the brand right away."
One of these "immersive environments" is East Side's hotspot wine bar Birdie's, where the team designed and produced all the millwork, steel work, windows and custom furniture, which is where DeWitt originally got her start. The self-proclaimed crafter turned to furni ture making as another medium in which to create art. Then-boyfriend-now-husband Tra vis Norman had a cabinet shop at the time, so DeWitt began learning woodworking. She first started her company in 2013 to create custom furniture but started taking on bigger and bigger projects until she was eventually designing spaces from floor to ceiling, including Pinthouse Brewing, Civil Goat Coffee, Meanwhile Brewing, High Noon, Frazier's, Miranda Bennett Studios, Easy Tiger and more.
Good Eye Concepts
Kelly DeWitt
PHOTO BY ERIN CORRIGAN.
"Non-residential design is usually quite cold and impersonal, especially with offices. There's a thought fulness behind our design that brings that warmth into the non-residential world," DeWitt says.
As someone who's been a professional woodworker and welder, DeWitt knows how intimidating it can seem, especially to women. That's why she likes to help her community by offering classes, some specifically geared to women. She says there's "empowerment via education," and historically she finds that women are typically better at welding.
"There's an inherent tenderness to women, and welding is very tender, very subtle," DeWitt explains. "You have to listen. You have to use all of your senses. You have to hear the world. You have to concentrate. You see this little tiny connection point that you have to focus on. It is a very sensual thing, and it comes a little more naturally to women."
Krysta Lopez, Owner of PonyBoy Construction ponyboyconstruction.com
"This is going to sound really corny, but I love this sh*t because it really does actually help other women," Krysta Lopez laughs. "It's good to have exposure because women are really good at construction!"
The former "computer nerd" and fifth-generation Austinite studied sculpture in college and says she got into woodworking because as a thrill seeker she was orig inally scared of the power tools and wanted to overcome her fears. She eventually moved into construction because, as she says, "construction is an art form." Lopez credits Amanda Jones, aka "Handy Mandy," with helping her gain confidence in her construction skills and learn that women don't have to work under a "mountain of
mansplaining and ego."
After several years of working on crews with men, Lopez was sick of working for other people, especially in some caustic environments full of partying or where she wasn't allowed to do any of the more challenging tasks. So she created Pony Boy Construction — named after her dog, not "The Outsiders," by the way.
"I really just got sick of not being given any op portunities," Lopez says on why she started her own company. "I want to kick ass and do gnarly sh*t. Let me!"
With her best friend Bailey Cromwell and a general contractor, the team at PonyBoy Con struction does "literally anything" from struc tural renovations, framing, insulation, repairs and "we'll even hang your curtains!" The mostly female team has done historical preservation of Victorian buildings in Lockhart, built a music stu dio in a Lakeway home and even constructed the rooms of an upcoming East Austin boutique hotel that Lopez is very hush-hush about.
When asked about why she loves construction so much, Lopez likens it to problem solving, but she also admits, "It's fun as hell. It's so satisfying on so many levels. It's an artform. It's physical. It's
88 OCTOBER 2022 | tribeza.com
Krystal Lopez
PHOTO
COURTESY OF TWIST TOURS LISTING.
creative. I love the complexity of construction."
Lopez also says her clients have mostly been women, who really respond well to having a female general contractor. "They feel so much more comfortable with a woman in the house."
Sarah Yant, Founder of Twistleaf Land Design twistleaf.com
Landscape designer Sarah Yant got her love of the great out doors from her childhood spent growing up on her family's Northeast Texas farm. Now, after 20 years in the industry, she's happy to spend her days at her two-year-old landscaping design firm, Twistleaf Land Design, focusing on the local ecol ogy of Central Texas and native plants instead of designing green lawns that aren't eco-friendly or sustainable.
"Twistleaf has a very different perspective than more of a typical landscape approach that might be just about beauti fying a place but isn't really thinking about the wildlife that may live there or water conservation or building the soil or taking care of the trees," Yant explains.
By implementing what Yant calls "smart design," Twistleaf creates the landscape design of planned communities, subdivisions, commercial properties, apartment complexes, breweries, as well as large-scale residential projects and ranches. But she's especially passionate about restoration focused projects, especially the Horse shoe Bay Nature Park, where her team focused on prairie restoration by building berms and swales to capture overland water flows, and seeding those with native plants, grasses and wildflowers, so that rainwater can feed those seeds and restore the land.
The all-female team of Twistleaf lean heavily on hardy native plants and trees, like the twistleaf yucca the business is named after, which "exemplifies biodiversity and adaptability," bear grass ("it needs little to no water) and Texas sotol, "a beautiful but tough evergreen." She says with so many people relocating to Austin to build homes, it's important for newcomers to educate themselves on native plants. And while her designs may shift from project to project, Yant says that they are "primar ily motivated by ecology."
"We're motivated by the place that we live, the Hill Country and our native ecology and what things should look like here," she explains. "That's really the foundation."
Another foundation important to Yant is mentoring other female landscape de signers and helping to guide them in the field. She cites her own mentor Annie Gillespie for helping her succeed.
"She was so influential and helped me have confidence and understand the ropes when I was figuring it out, which is what a lot of young women are doing," Yant says. "It's really important to have a mentor. That's something I really believe in, and I do that for other women who don't work for me but are newer in our field, by support ing them when I can and helping them learn along the way."
Sarah Yant
PHOTO COURTESY OF TWISTLEAF.
Preserving Austin's Architectural Legacy
CONSERVING THE FUTURE
BY HONORING THE PAST
By Mary Lancaster
Photos by Drew Elaine
WHEN AUSTIN NATIVE MARGARET ADAMS
began the first Heritage Club in 1953, her vision was to preserve the city's unique landmarks during post World War II urban sprawling. Her innovative thinking for that time led to some of the first national register districts along South Congress and East 6th Street. Today, Preservation Austin (renamed in 2012 to reflect the diversity of their work and their progres sive approach to preservation in the 21st century) has helped save countless properties throughout the city with their grant programs, educational services and advocacy projects.
Current executive director, Lindsey Derrington, has the same passion and devotion for historical preservation one might expect Margaret Adams did. Her enthusiasm is infec tious and within seconds of speaking with her, it's clear that she has found her life's work.
"My main focus is to broaden the organization's impact, inspire city wide community engagement and lead by exam ple," says Lindsey. One thing she wanted to emphasize is that Preservation Austin does not focus on primarily upper class neighborhoods. "It includes all places of history because this is the fabric that shapes the city." The organization recent ly conducted a membership survey to bring to light under served groups. "Our goal is to have our membership reflect Austin's diversity by 2025," says Lindsey. "We get that the average citizen doesn't understand the inner workings of the
90 OCTOBER 2022 | tribeza.com
government and how they relate to pres ervation projects. We hope to bridge that gap and advocate for the people."
The most recent landmark that Pres ervation Austin is fighting to save is Dirty Martin's. Situated in a triangle between Guadalupe St., Nueces & West 28th, this very unassuming building has a very rich past. It opened in 1926 under the name Martin's Kum-Bak because if you have one of their burgers you're sure to come back for more. It was later nicknamed Dirty Martin's because of the dirt and sawdust floors. But that didn't discour age patrons from coming back for 96 years.
This iconic Austin restaurant at the north end of the Drag is now surrounded by other popular chain eateries such as Whataburger and Torchy's, but competi tion isn't what's threatening this Austin landmark. A new transit plan for Austin, Project Connect by Cap Metro, has des ignated a new rail line along the part of Guadalupe where Dirty Martin's current ly stands. The bright red sign on the side of the building with the hashtag #savedirtys is a clear indication that they aren't going down without a fight. And with Preservation Austin on their side, they stand a good chance at being here another 96 years.
Next on our historic Austin tour is the Bremond Block. Just 11 years after Austin was founded in 1839, the Bremond family began to build a family compound of 11 homes that mostly encompass the 600-block of Guadalupe St. These two- and three-story Victorian style houses, some of the last remaining upper class neighborhoods of its time, would have likely towered over any rivalry home built in the neighborhood, but today they almost look dollhouse-like among the enormous skyscrapers that surround the block. The large steel and glass towers are no match for the beauty of the intricately designed facades of the Bremond block.
East of IH 35 is Preservation Austin's East Austin Barios Project, which Derrington is very proud of. "There are over 1,500 designated heritage sites in Texas and less than 30 honor Mexican Americans," explains Lindsey. "We currently have only three in Austin, but through the work that PA has been doing, four more have recently been awarded."
Cisco's Restaurant, on East 6th, is one of the sites that will be receiving a
historical marker. Built in 1914, the space was used initially as a meat mar ket and other businesses until Cisco's took it over in 1950. This beautiful two-story turquoise building, with its two-sided mural, stands out among the newly built cookie-cutter apartments and shops that have made their way from the Domain to East 6th, and with this new designation Cisco's will surely be able to continue their legacy.
Another marker is going to the Herrera House at 1805 East 3rd. This was home to three trailblazing educators and activists in Austin for over one hundred years. These women were Consuelo Herrera Mendez, after whom Mendez Middle School is named, her younger sister Mary Grace Herrera and their niece Diana Herrera Castañeda. Consuelo and Mary Grace were the first Mexican American teachers in the Austin Indepen dent School District. The house was scheduled for demolition in 2019, but with efforts of Preservation Austin another piece of Austin's cultural his tory still stands.
Through their many programs and educational services, Preservation Austin continues to honor Austin's past by preserving the future.
preservationaustin.org
tribeza.com | OCTOBER 2022 91
LUCYMACQUEEN.COM | @LUCYMACQUEEN_ART | CONTEMPORY LANDSCAPES | COMMISSIONS STUDIO 217 CANOPY | 916 SPRINGDALE RD | OPEN STUDIOS AT CANOPY COMPLEX FIRST SATURDAY OF EVERY MONTH L U C Y M A C Q U E E N A R T Nor thwest Austin and beyond. Brooke Mozersky, Realtor® | brooke.mozersk 5y@compass.com 12.949.8189 Brooke Mozersky Group is a team of real estate agents affi iated with Compass Compass is a licensed real estate broker and ab des by federa state and local Equal Housing Opportunity laws
AUSTIN EYE VIEW ARCHITECTURAL INSIGHTS
Tips and tricks for creating your own space
By Britni Rachal Portraits by Weston Carls
Whether for traditional architecture, landscape architecture, interior design or homebuilding, both trends and personal preferences can play an important role in making your space your own. In recent years, design platforms like Houzz report an estimated 58% increase in home remodeling project leads, and Central Texas is no exception. Little details like limestone, a strategic plant or elements to protect your home from excessive heat are just some things local designers say can go a long way for practicality and a look that matches your own style.
JOSHUA PENHASKASHI
STUDIO PENHASKASHI / studiopenhaskashi.com
94 OCTOBER 2022 | tribeza.com
AUSTIN EYE VIEW PHOTOS BY FRANK GARNICA.
FOCUSING ON INTERCONNECTED
flow of spaces, textures and materi als, Joshua Penhaskashi is known for approaching his work like a painter who makes sure each unique architectural element stands out and works together with the entire structure. Most passionate about soft and ephemeral qualities of light, Penhaskashi's technique brings radiance and unique qualities into his clients' homes.
Are there any new trends you are noticing?
"I believe the design influence of the midcentu ry modern style is still permeating through all aspects of design and culture, and I have been amazed at its lasting effects. It's all-encompass ing, from the Bronco craze to the nostalgia over the simple ingenuity of midcentury furniture. The blank modern box left people wanting, and that void directed us to look back at the 1960s and 70s, which focused on a connection of in door and outdoor living, open floor plans, large windows and the highlighted use of natural building materials. I see this re-imagining of midcentury design as a hugely influential trend in architecture today."
What is something common in Central Texas that's not seen as much elsewhere?
"Austin and many Texas cities have a great stock of houses and buildings from the 1960s and 70s that are begging to be revamped. These proper ties grant designers, like myself, an amazing op portunity to update them to the current needs of the day. 'The Courtyard House' was made possible by keeping the bones of a beautiful brick midcentury gem and breathing modern life into it — all without losing any of its charm or character. The spirit of the original design is still firmly intact."
Has the recent pandemic affected architecture trends?
"One of the benefits of the pandemic is that it
allowed people to go inwards and create. It brought everyone — including designers — into their homes and forced people to feel their per sonal surroundings as their primary world. Nev er before have people been so focused on home. They never really had to be. As a result, I've noticed that people have developed an intense level of attention to detail and functionality — a level resembling that which designers and ar chitects like myself have already in their day-today lives."
What is your favorite aspect of the architecture design process?
"I love the process of creating a floor plan, and all the small adjustments that come together to make for an excellent space. I've always been fascinated by how powerful dimensions can be in affecting our senses including the invisible power of the height, width and depth in any space, and combining that with the character istics of different materials to bring a space to life."
What is the most important thing when meeting with a new client?
"TRUST. This can make or break a project, and the presence of trust is absolutely imperative to
achieve the desired outcome. It is a huge gift in the design process when someone trusts your vi sion and says, 'go for it.' That flow between client and architect is essential."
From a consumer perspective, what should people pay most attention to when working with an architect?
"Clients should pay most attention to the archi tect's ability to listen. There are so many details that are significant to a client and important to be incorporated into a project. An architect that listens will be able to bring these details to frui tion with ease. Simply being a talented designer is not enough when it comes to having a highly functional space."
Where do you draw your own inspiration from?
"My background in art history has been the sin gle most abundant source of inspiration. Artists such as Helio Oiticica helped me to learn to see spaces differently through their works. I started to understand the emotional and psychological power of creating unique spaces. When I am stuck in the design process of a particular proj ect, art that is purely visual and thought pro voking becomes a plentiful fountain for finding direction in the unknown."
Would you say rising home prices are affecting architecture for homebuyers and companies?
"Yes, rising prices have created a demand for faster production. When quickly produced new buildings and houses pop up all around the city, it provides for immediate housing needs, but unfortunately leaves us all with poorly designed structures for years to come. This is why, in my personal work, I am dedicated to making sure the design process is not cut short. I have been lucky that I continuously attract projects and people that understand and value the process and timing of great design."
tribeza.com | OCTOBER 2022 95
RACHEL RAISE
96 OCTOBER 2022 tribeza.com
AUSTIN EYE VIEW
RAISE DESIGN / raisedesign.studio
LEFT AND BOTTOM RIGHT PHOTOS BY BENJAMIN TIJERINA.
TOP RIGHT PHOTO BY RACHEL RAISE.
WORKING ON PROJECTS OF
all scale — both in private and public sectors — Rachel Raise takes pride in turning outdoor spaces into pieces of art, while also teaching clients about the benefits of native plants and certain pollinators. Her efforts aim to make landscape architecture "more approachable" — while always taking an educational approach within her landscape design suggestions.
It's so hot in Central Texas this year! What can people do to keep their landscaping alive?
"The main thing is to plant native plants; they are used to our drought conditions and can also handle when we do get heavy rain out of the blue. Other tips are to use drip irrigation sys tems, which use less water than sprinklers but are targeted on each individual plant and root zone. Also, have a rainwater harvesting system. Plants prefer rainwater and with the torrential downpours we tend to get, it is a great way to save water and help your landscape thrive. Plus, the city has a rebate program for them so it's a win-win!"
What sparked your passion for landscaping?
"How holistic the design approach is. That's what drew me in. We look at everything from soil type, solar orientation, site context, geology, geography and topography, but it is also a very creative field and there really is no limit to what you can create when you are using plants as the medium."
What is the most popular plant that people typically navigate toward?
"In Austin, I found people are really drawn to ar chitectural plants like agaves and sotols, which have very firm structures, as well as plants that soften hard lines, such as Bamboo Muhly grass or Palo Verde trees."
What types of plants and flowers are best for Austin due to its challenging climate?
"Despite our harsh summers, there are tons of native and adapted plant options that bloom throughout the year! Of course, there are the hardy cacti and agaves, but they do require a good amount of sun. There are so many great perennials that bloom in the summer — Mex ican Bush Sage, Datura and Copper Canyon Daisy — and beautiful native grasses that add texture and lushness in the fall, like Gulf Muh ly and Side Oats Grama. Attracting pollinators in your gardens will also help to extend your bloom times. Go bees!"
What are some favorite new trends you are seeing?
"Lately, I've been seeing and designing a lot more patios in the front yard, and I am all about it! I love the sense of community it helps to fos ter, and they tend to have a much more playful vibe than backyard patios. I am also hoping as the summers continue to get longer and hot ter we see more front yards that utilize native plants and materials versus just sod."
What would you suggest to someone who's hoping to have a nice landscape, but in a minimalized way?
"You can't go wrong with really honing in on a simple plant palette but planting in mass. I sug
gest thinking in terms of height and bloom time, so you have something in bloom the majority of the year and then from there choose at least three different plant species and have at mini mum three of each plant for masses. Planting in odd numbers is a good rule, as well, and remem bering that plants will grow! A lot of times it can look underwhelming at first but with a good ir rigation system and the right amount of light, everything will take off in no time!"
What is one of your favorite landscaping projects you've worked on?
"That's a tough one. I really have hit the jackpot with neat clients who want to push the bound aries of the typical landscape design. I do love when clients want to integrate edible or medic inal plants into the landscape, versus having separate raised beds for them. I think it adds a sense of wonder and exploration and connects us back to the land. I also love when clients say they want to plant for pollinators!"
We've heard that you give back to the community. Can you tell us more about that?
"I am the co-founder of an organization called Pollinate Austin, which led the initiative to get Austin certified as a Bee City. We do a lot of work around education of and advocacy for pol linators and have installed pollinator gardens throughout Austin and the surrounding areas. It all began with me emailing the city in 2018 saying I wanted to get Austin more involved with saving the bees and has turned into a ful ly funded and supported endeavor. It has been really inspiring to see what can happen with just a cold call! Raise Design also gives back a portion of every project to a non-profit organi zation each year. This year the organization is TreeFolks, which fosters community through the planting and maintenance of trees in Cen tral Texas."
tribeza.com | OCTOBER 2022 97
MADISON MULLINS
98 OCTOBER 2022 | tribeza.com
AUSTIN EYE VIEW CG&S INTERIOR DESIGNER, NCIDQ,
ASID
/ cgsdb.com PHOTOS BY RYAN DAVIS.
FROM DRAFTING CONSTRUCTION
documents for floor plans, demolition plans, reflecting ceiling plans, power plans and interior elevations, to deter mining details for residential renovations, CG&S
Design-Build takes interior design and con struction to in-depth and thorough levels. A firm that is all about making your living space work for you, Madison Mullins helps clients highlight and execute individual visions for unique, trendy and functional home spaces — through both ele ments built onto homes and removable design.
What are some current trends within interior design and how do they pertain to the architecture of a home or building?
"Wallpaper is back and here to stay, which makes me so happy! Incorporating wallpaper into a space can be subtle and accentuate the ar chitecture or it can add interest to a blank space where architectural features are lacking."
What is your favorite element of interior design?
"I love mixing colors and patterns in wallpaper, fabric and paint to customize the design of a space to the individual style of my client. There are so many possibilities, and honing in on what makes sense for them and makes them happy is what I take pride in. Their space should look like them, not me!"
What are some tips and tricks for those who want to do some renovation, but they are on a budget?
"Incorporate vintage! You can often find beau tiful, high quality vintage fixtures, furniture and décor priced similarly or less than new pieces. You'll get more bang for your buck in the long run by purchasing a well-made, sol id wood piece that will last forever instead of a brand-new piece made of MDF or plywood with a wood veneer that will fall apart and need
replacing in a few years. Another tip is using remnants of natural stone slabs for smaller countertops, like a bathroom vanity. If you only need a few linear feet of stone, don't buy a whole new slab. Many slab yards and fabricators sell remnants from past projects at a deep discount."
What would you recommend to anyone looking to hire an interior designer?
"Look for someone who understands your style, listens to your wants and needs, communicates well and will respect your budget. Browse portfolios of interior designers you are interested in and meet with more than one before deciding who to work with. The designer/ client relationship is such an important one, and it needs to be the right fit for both parties."
What is your favorite project you've worked on?
"My favorite project is a new build that just wrapped up in construction a few blocks from my own home. This house was a nearly threeyear labor of love, and a lot of my heart is in the design of the interior. It is a mix of traditional, mid-century and Prairie styles with a layered interior showcasing different colors and patterns in a way that feels fresh but also timeless, and not at all like new construction. I touched every surface in that house — from the cabinetry and
tile, to the window treatments and furniture. It challenged me as a designer and made me learn more about my own style. I'm so proud of it!"
What are some classic and timeless trends you often see?
"Some things that I think will never go out of style are white kitchens, marble countertops, subway tile and unlacquered brass that gets better with age."
Are there any unique interior design trends related to Central Texas that you might not see elsewhere?
"I think we tend to embrace bold color and pattern more than other regions. For example, on the east coast you see a lot of white and muted blues, whereas in Central Texas you'll see pops of saturated yellow or pink. This could be a product of the vibrant colors in the murals all around Austin!"
What are some of the upcoming trends you expect to see two to three years from now?
"In the next few years, we can expect to see warmer tones rather than greys, more private spaces rather than open concept floor plans, and an increased use of natural materials for tile, countertops, fabric, wallcoverings and furniture."
tribeza.com OCTOBER 2022 99
GARY ZYGMONT
HOME
100 OCTOBER 2022 | tribeza.com
AUSTIN EYE VIEW URBAN
BUILDERS / urbanhomebuilders.com TOP AND
BOTTOM
RIGHT
PHOTOS BY ELLIE FALCAO. LEFT PHOTO BY ELIZABETH MCGUIRE.
PASSIONATE ABOUT CUSTOM
built homes, Gary Zygmont takes perfectionism in the client experience to a new level by only committing to one to two home builds per year, allowing him to focus on a more personalized experience for each client. As a result, Zygmont is proud to hold a consistent record of all his projects being both on time and on budget.
As a homebuilder, what are some of your favorite current trends?
"My current client has complained of cold feet her entire life, even in Texas. She is so excited for her radiant flooring we are installing. With more people working from home now, we are really dialing in on home offices with attached bathrooms and kitchenettes. Outdoor living has really taken off too. It's not necessarily a new thing, but almost every home is now wanting it, and it is getting more and more detailed and amazing. We are doing outdoor areas that have covered screened in porches with fans and cov ered patios with built-in misters.
Along with that, there are outdoor kitchens that have grills, flattops, kegerators, ice makers, a fridge for beers and one for wine, plus televisions. We even have put in broilers and microwaves and hard-piped natural gas not only for the grill but also for the built-in heaters for fall and winter. Added to all that is a pool and hot tub, and families are reporting back that the kids are playing outside in the sun all day, and no one is talking about video games."
What about some timeless elements that don't seem to go out of style?
"Central Texas will always be home to stucco, limestone, outdoor living, low water use land scaping, hardwood flooring, painted cabinets, open concepts, decks and patios."
What are some current challenges in the home building process this year for people near Austin?
"Labor and material shortages and costs, de lays due to supply chain issues, and how long it takes for inspections by engineers and munic ipalities."
What are the benefits of an accessory dwelling unit (ADU) to a home?
"ADUs can have all kinds of benefits. They can be the answer to whatever your home is missing or needing the most. Some of those can be additional income or being able to expand your square footage when trees would prevent a second story addition. Others are a home office and gym, or a place for guests. ADUs can serve as the backdrop for incredible outdoor living with a pool next to it and a bathroom and outdoor kitchen."
Where do you draw your personal inspiration from regarding the architecture of a home?
"I like all styles of architecture, and I really love when a client gets giddy with excitement over their new home. Some of my current favorite styles of architecture are modern Balinese, soft modern French and any style that has varying interior textures whether that is wood, stucco, stone, plaster, etc."
What is the most important feature of a home's architecture?
"I realize this is going to change dramatical ly from person to person. I totally get how for someone it could be the master tub, the home theater room or the garage. For my family, life revolves around food and drink, so my answer is the open concept kitch en. One where the music is going, all small groups of people can see and hear each other, but yet, there is separation. Since I love cook ing, I get to watch it all from my wheelhouse."
What are some common things that people need to know about maintaining a home in Austin?
"Our hot Texas sun really damages wood. Wood that is on a house needs to be watched and re sealed based on sun exposure. Wood that is on the north side of the house won't need to get repainted or re-stained as often as wood on the south side of the house. Wood decking can take a real beating by the sun. Cedar decks used to be popular, but they just don't hold up as well as pressure-treated or synthetic decks. The biggest issue with wood fencing is sprinkler heads. Make sure they are not wetting your fenc ing every morning at 5 a.m."
tribeza.com | OCTOBER 2022 101
PHOTO BY PAIGE NEWTON
ATLANTIS ARCHITECTS 512.452.7800 db@atlantisarchitects.com AUSTIN 401 Center Ridge Dr., Suite 100 Austin, TX 78753 512.264.7444 SPICEWOOD 19012 Hwy. 71 West Spicewood, TX 78669 512.263.7625 Natural Stone | MetroQuartz
Fareground
A FOOD HALL WITH OVER 120 FRESHLY MADE ITEMS FROM SIX EATERIES
By Karen O. Spezia Food photos by Holly Cowart / Scenery photos courtesy of Fareground
T SOUNDS TOO GOOD TO BE TRUE: THERE'S A PLACE SERVING some of Austin's tastiest dishes prepared by some of its finest chefs, all in one spot. You heard me right. No more Ubering or scootering or circling for parking spots just to score a table at your favorite restaurant. No more debating about who wants tacos and who wants ramen and who wants sha warma. No more racking your brain about which bar to hit because it's all under one roof at a foodie fantasyland called Fareground.
Located on the ground floor of a downtown skyscraper, Fareground houses five restaurant kiosks helmed by some of Austin's best chefs, including several James Beard nominees, and offers Asian, Mexican, French, New American and Mediterranean cuisine, plus two craft cocktail bars. It's hard to put a label on Fareground: it's way more stylish than a food court, yet not quite as grand as a European food hall. Like so much in our city, it's uniquely Austin. But it's not just convenience and top-notch casual eats that are the draw,
it's also that Fareground is a lovely place to dine. The restaurant storefronts are clustered around a soaring atrium accented with marble, brass and wood, overlooking a lush hillside landscape. There are a variety of attractive seating options, including an airy indoor dining space and a shaded outdoor patio. In this secluded and chic ambiance, it's easy to forget you're at the nexus of one of downtown's busiest intersections.
With so many tempting choices at Fareground, it's hard to know where to start. But you can't go wrong with TLV, named after Tel Aviv's airport code
104 OCTOBER 2022 tribeza.com I
KAREN'S PICK
Diners can enjoy specialty cocktails from both DRINK downstairs and Ellis on the upper level.
and serving fantastic Mediterranean cuisine prepared by Israeli-born chef Berty Richter. I usually make a meal out of the superb salatim side dishes: Baba Ganoush, tabouleh, cucumber salad, tzatziki, cum in beets and a hummus so smooth and creamy that I start resenting the store-bought tub at home in my fridge. Scoop it all up with the best pita in town, fresh out of the oven and warm, light and puffy. For a more composed dish, try the Mushroom Shawarma, a bowl of hummus topped with roasted mushrooms, red on ions, tahini, fresh herbs, and drizzled with spicy amba mango sauce and an herbaceous schug condiment. It's a complex yet comforting dish that knocks my socks off every time. For dessert, don't miss the delicate, subtly sweet malabi rosewater custard.
Next, make your way over to Little Wu, an offshoot of Austin's beloved Wu Chow Chinese restaurant helmed by Chef Ji Peng. There you'll find noodle bowls and an excellent dim sum assortment. The combo sampler is a fun way to taste a variety of dumplings and potstickers. Or try my favorite noodle bowl, loaded with tender Yakisoba noodles and homemade broth, topped with braised mushrooms and marinated tofu, then garnished with fresh herbs, slivered onions and crispy shallots.
Celebrity chef and James Beard nominee Richard Sandoval and Aus tin-based Executive Chef Albert Gonzalez are the tastemakers behind Taco
Pegaso, offering a tasty variety of Mexican favorites. Start by nibbling on chips dunked into Queso Con Todo, chipotle-poblano melted cheese punched up with guacamole, picadillo taco meat and charred tomato salsa. Then move on to any of the first-rate tacos or burritos, including chicken tinga and shredded beef birra, all served on outstanding homemade tortillas.
Henbit is helmed by another pair of acclaimed chefs: Kevin Fink is a James Beard nominee and Tavel Bristol-Joseph was named one of Food & Wine Magazine's 'Best New Chefs of 2020.' They're both involved with other notable Austin restaurants like Emmer & Rye, Hestia, Kalimotxo and Canje. Henbit boasts a variety of fresh modern American favorites like a juicy burger and a fried chicken sandwich, plus seasonal bowls like a spicy ginger chick en and seafood poke. Don't miss two of Hen bit's signature items: the crispy sweet potato tots with spicy aioli and the massive Monster Cookie loaded with dark chocolate and pecans.
Austin Rôtisserie offers a touch of France in Texas. Inspired by the sidewalk rotisseries of Paris, its signature dish is succulent roasted chicken served with baby potatoes cooked in chicken drippings. There are also classic bis tro dishes like Salade Niçoise, French carrot soup and a simple but sublime Parisian ba guette sandwich with ham and swiss cheese. Co-owner Sophie Nathal grew up in Paris, and her husband Eric is a former Miami restaurant veteran.
You'll need something to wash down all this deliciousness, and Fareground has two terrific bars to imbibe. On the ground floor, DRINK pours beverages all day including coffee, kom bucha, wine, beer, cocktails and frozen drinks. On the upper level is Ellis, a striking U-shaped bar overlooking the bustling sidewalk and serving sophisticated cocktails paired with casual nibbles like flatbreads, wings and fries.
Fareground ticks so many boxes. It's a god send for downtown lunch breaks, providing something quick but good. In the evenings and on weekends, it has a more relaxed vibe, frequently enhanced by live music and a buzzing bar scene. For out-of-towners with limited time, it offers a convenient way to sample Austin's culinary bounty in one fell swoop. This enticing food bazaar showcases a world of flavors prepared by esteemed local chefs, satisfying everyone's cravings under a single stylish canopy. And that's the truth.
faregroundaustin.com
tribeza.com OCTOBER 2022 105
Henbit's Fried Chicken Sandwich Little Wu Dumplings
ELDORADO CAFE
3300 W. Anderson Ln. | (512) 420 2222
eldoradocafeatx.com
Eldorado Cafe exemplifies old school Austin, resonating the beat of the early 90's, sending out hot plates of the most decadently delicious and sometimes healthy eating you will find in Austin.
Mexican style comfort food with a deep honor towards the historical eateries that have made Austin great. Come see us.
24 DINER
600 N. Lamar Blvd. | (512) 472 5400
Chef Andrew Curren's casual eatery promises delicious plates 24/7 and a menu featuring nostalgic diner favor ites. Order up the classics, including roasted chicken, burgers, all-day breakfast and decadent milkshakes.
34TH STREET CAFE
1005 W. 34th St. | (512) 371 3400
This neighborhood spot in North Campus serves up soups, salads, pizzas and pastas — but don't miss the chicken piccata. The low-key setting makes it great for weeknight dinners and weekend indulgences.
ARLO GREY
111 E Cesar Chavez St. | (512) 478 2991
Arlo Grey is the debut restaurant from "Top Chef" 10 winner and "Fast Foodies'' star Kristen Kish. Found in side the LINE Hotel, the picturesque lakeside spot has received praise for its intentional design and elegant, French-and-Italian-inflected take on Texas ingredients.
ASTI TRATTORIA
408 E. 43rd St. | (512) 451 1218
This chic little Hyde Park trattoria offers essential Italian dishes along with a variety of wines to pair them with. Finish off your meal with the honey-and-goat-cheese panna cotta.
BARLEY SWINE
6555 Burnet Rd., Ste. 400 | (512) 394 8150
James Beard Award–nominated chef Bryce Gilmore
encourages sharing with small plates made from locally sourced ingredients, served at communal tables. Try the parsley croissants with bone marrow or Gilmore's unique take on fried chicken.
BLUE DAHLIA BISTRO
3663 Bee Cave Rd. | (512) 306 1668
A cozy French bistro serving up breakfast, lunch, and dinner in a casual setting. Pop in for the happy hour to share a bottle of your favorite wine and a charcuterie board.
BUFALINA & BUFALINA DUE
6555 Burnet Rd. | (512) 215 8662
This intimate restaurant serves up mouth-watering pizzas, consistently baked with crispy edges and soft centers. The famous Neapolitan technique is executed by the Stefano Ferrara wood-burning ovens, which runs at more than 900 degrees. Lactose-intolerants beware, there is no shortage of cheese on this menu!
CAFÉ NO SÉ
1603 S. Congress Ave. | (512) 942 2061
South Congress Hotel's Café No Sé balances rustic décor and a range of seasonal foods to make it the best place for weekend brunching. The restaurant's spin on the classic avocado toast is a must-try.
CARVE AMERICAN GRILLE
7415 Southwest Pkwy. | (512) 792 4450
Whether it's a date night dinner, a casual Friday lunch, or weekend family brunch, visit this amazingly mod ern-rustic dining room complete with a vibrant bar and patio with hill country views. Everything about CARVE is inspired by fresh and eclectic ingredients, with every dish reinventing the American grille experience.
CICLO
98 San Jacinto Blvd. | (512) 685 8300
Ciclo is a modern Texas kitchen featuring locally inspired flavors and ingredients with a Latin influence, brought to life by world-renowned restaurateur, Richard Sandoval. Ciclo's name reflects its focus on menu offerings that change seasonally from ceviches, crudos and grilled and smoked meats to inventive cocktails.
CLARK'S OYSTER BAR
1200 W. 6th St. | (512) 297 2413
Small and always buzzing, Clark's extensive caviar and oyster menu, sharp aesthetics and excellent service make it a refreshing indulgence on West Sixth Street. Chef Larry McGuire brings East Coast-inspired vibes to this seafood restaurant.
COMEDOR
501 Colorado St. | (512) 499 0977
Hiding in plain sight on one of downtown's busiest street corners, Comedor is a restaurant full of surprises. Lauded chef Philip Speer delivers a menu that is equally clever and unexpected, with contemporary cuisine riffs on Mexican culinary traditions.
EASY TIGER
3508 S. Lamar Blvd. | (512) 964 8229
6406 N I-35 Frontage Rd., Ste. 1100 | (512) 494 4151
1501 E. 7th St. | (512) 839 8523
Easy Tiger lures in both drink and food enthusiasts with a delicious bakeshop upstairs and a casual beer garden downstairs. Sip on some local brew and grab a hot, fresh pretzel. Complete your snack with beer, cheese and an array of dipping sauces.
THE GARDEN
Georgetown: 1500 Rivery Blvd Suite 2175
Bee Cave: 12432 Bee Caves Rd
South Austin: 3403 S Lamar Blvd (512) 230-2038
Inspired by The North End in Boston, The Garden strives to bring an authentic Italian seafood experience to the Austin area. Carefully curated by chef Tim Lane, our seasonal menu features only the freshest ingredients with lobster flown in from the Northeast and herbs picked from our garden. From bites + beer to full entrees and a variety of wine and craft cocktails, we have something for everyone. Join us at any of our three locations for brunch, lunch + dinner!
106 OCTOBER 2022 | tribeza.com
GUSTO ITALIAN KITCHEN + WINE BAR
4800 Burnet Rd. | (512) 458 1100 gustoitaliankitchen.com
Nestled in the Rosedale neighborhood of northcentral Austin, Gusto captures the warm, comforting, every-day flavors of Italian cuisine. Dishes range from housemade antipasti to handformed pizzas, salads, panini, fresh pasta, entrees featuring Texas farm-raised meats and scratch desserts. Craft cocktails, beer on tap and boutique wines. Open for lunch, happy hour and dinner.
EL ALMA
1025 Barton Springs Rd. | (512) 609 8923
El Alma's menu is a vibrant take on the contemporary flavors of Mexico, that also features local ingredients like redfish, lamb, and texas quail. Chef Alma Alcocer-Thom as approaches the food as if you were a guest dining in her own home.
ÉPICERIE
2307 Hancock Dr. | (512) 371 6840
A café and grocery with both Louisiana and French sen sibilities by Thomas Keller–trained chef Sarah McIntosh. Lovers of brunch are encouraged to stop in here for a bite on Sundays.
FONDA SAN MIGUEL
2330 W. N Loop Blvd. | (512) 459 4121
At Fonda San Miguel, authentic interior Mexican food is lovingly served inside a colorful hacienda-style restau rant. The art-adorned walls and indoor, plant-filled courtyard provide a pleasant escape in North Austin.
FOREIGN & DOMESTIC
306 E. 53rd St. | (512) 459 1010
Small neighborhood restaurant in the North Loop area serving unique dishes. Chefs-owners Sarah Heard and Nathan Lemley serve thoughtful, locally sourced food with an international twist at reasonable prices. Go early on Tuesdays for $1 oysters.
GOODALL'S KITCHEN AND BAR
1900 Rio Grande St. | (512) 495 1800
Housed in the beautiful Hotel Ella, Goodall's provides modern spins on American classics. Dig into a fried-mor tadella egg sandwich and pair it a with cranberry-thyme cocktail.
GRIZZELDA'S
105 Tillery St. | (512) 366 5908
This charming East Austin spot lies somewhere between traditional Tex-Mex and regional Mexican recipes, each fused with a range of flavors and styles. The attention to detail in each dish shines and the tortillas are made inhouse daily.
HANK'S
5811 Berkman Dr. | (512) 609 8077
Delicious food and drinks, an easygoing waitstaff and a kid-friendly patio all work together to make Hank's a favorite neighborhood joint. With happy hour every day from 3-6:30, the hardest task will be choosing between their frosé and frozen paloma.
HILLSIDE FARMACY
1209 E. 11th St. | (512) 628 0168
Hillside Farmacy is located in a beautifully restored 1950s-style pharmacy with a lovely porch on the East Side. Oysters, cheese plates and nightly dinner specials are whipped up by chef Sonya Cote.
HONEY MOON SPIRIT LOUNGE
624 W. 34th St. | (737) 209 0319
Vintage-chic hot spot with ample outdoor seating turn ing out imaginative cocktails and global mains.
HOPFIELDS
3110 Guadalupe St. | (512) 537 0467
A gastropub with French inclinations, offering a beauti ful patio and unique cocktails. The beer, wine and cock tail options are plentiful and the perfect pairing for the restaurant's famed steak frites and moules frites.
JEFFREY'S
1204 W. Lynn St. | (512) 477 5584
Named one of Bon Appétit's "10 Best New Restaurants in America," this historic Clarksville favorite has maintained the execution, top-notch service, and luxurious but wel coming atmosphere that makes it an Austin staple.
JOANN'S FINE FOODS
1224 S. Congress Ave. | (512) 358 6054
A South Congress neighborhood spot, a new take on the American diner, and a vacation for locals and tourists alike. Open early and late at the Austin Motel, Joann's is a welcome respite for early birds and night owls, outlaws and in-laws, all ways always.
JOSEPHINE HOUSE
1601 Waterston Ave. | (512) 477 5584
Rustic Continental fare with an emphasis on fresh, local and organic ingredients. Like its sister restaurant, Jef frey's, Josephine House is another one of Bon Appétit's "10 Best New Restaurants in America." Find a shady spot on the patio and indulge in fresh baked pastries and a coffee.
MARYE'S GOURMET PIZZA PUB
3663 Bee Cave Rd. #4G (512) 327-5222
Marye's Gourmet Pizza, a West Lake Hills favorite for over 25 years, serves gourmet pizza, fresh salads, classic sandwiches and more all made from scratch in our kitchen using the best ingredients we can source. We offer a large selection of gf and vegan options. Enjoy crave-worthy food, craft beer and boutique wines in our casual and inviting dining room.
tribeza.com | OCTOBER 2022 107
WATERLOO ICE HOUSE
Escarpment Boulevard: 9600 Escarpment Blvd. | (512) 301 1007 Burnet Road: 8600 Burnet Rd. | (512) 458 6544
360 & 2222: 6203 N Capital of Texas Hwy. | (512) 418 9700 Southpark Meadows: 9600 S IH 35 Frontage Rd | (512) 292 7900
waterlooicehouse.com
Waterloo Ice House is an Austin original restaurant, serving up scratch-made breakfast, lunch, and dinner options as well as Insta-worthy drinks for friends, families, and couples alike since 1976. Come see how we keep Austin's good vibes alive at one of our four locations. Waterloo Ice House; where neighbors become friends!
JUNE'S ALL DAY
1722 S. Congress Ave. | (512) 416 1722
This wine-focused restaurant is complemented by seri ous cocktails and a menu of approachable bistro favor ites. Inspired by Paris cafes, Spanish tapas bodegas and urban wine bars, June's encourages sipping, noshing and lingering.
JUNIPER
2400 E Cesar Chavez St. #304 | (512) 220 9421
Uchi Alumni Chef Nicholas Yanes fuses central Texas influences and local farm produce with Italian fare. Start with puffy potatoes and the Chef's Brand New Cadillac Negroni.
JUSTINE'S BRASSERIE
4710 E. 5th St. | (512) 385 2900
Justine's is a quaint French brasserie deep in East Austin. Don't let the short drive deter you — the experience of eating traditional French plates among exquisite works of art and decorative string lights makes for one idyllic evening with a significant other.
KEMURI TATSU-YA
2713 E. 2nd St. | (512) 803 2224
Kemuri Tatsu-Ya is a Japanese-Texan mash-up that in jects seriously good food with a sense of humor. The East Austin joint features Asian-inspired smoked meats and seafood, along with yakitori, ramen, and izakaya classics meant for sharing. Drinks are also an integral part of the meal, so come thirsty.
LA BARBECUE
22401 E Cesar Chavez St. | (512) 605 9696
Though it may not be as famous as that other Austin barbecue joint, La Barbecue is arguably just as delicious. This trailer, which is owned by the legendary Mueller family, serves up classic barbecue with free beer and live music.
LAS PALOMAS
3201 Bee Cave Rd. #122 | (512) 327 9889
One of the hidden jewels in Westlake, this unique restau rant and bar offers authentic interior Mexican cuisine in a sophisticated yet relaxed setting. Enjoy family recipes made with fresh ingredients. Don't miss the margaritas.
LE VACHER
136 Drifting Wind Run, Suite 101, Dripping Springs, TX (512) 337 6977
Head chef Jacob Euler imparts a sense of culinary heri tage with a creative twist, focusing on cuisine inspired by French technique and artfully prepared local ingredients. The scenic Dripping Springs landscape, a familial tiethat-binds, creates the perfect backdrop for an evening of fantastic food and revelry.
LENOIR
1807 S. 1st St. | (512) 215 9778
A gorgeous spot to enjoy a luxurious French-inspired prix fixe meal. Almost every ingredient served at Lenoir comes locally sourced from Central Texas, making the unique, seasonal specialties even more enjoyable. Sit in the wine garden for happy hour and enjoy bottles from the top wine-producing regions in the world.
LIN ASIAN BAR + DIM SUM
1203 W. 6th St. | (512) 474 5107
Located in a vintage West Sixth Street bungalow, Chef Ling and her team create sophisticated Chinese dishes that draw enthusiastic crowds day and night. Make sure to stop by during weekend brunch to taste the full mouthwatering dim sum menu.
LICHA'S CANTINA
1306 E. 6th St. | (512) 480 5960
Located in the heart of East 6th, Licha's is a quick trip to the interior of Mexico. With masa made fresh in house and a large range of tequilas and mezcal, Licha's Cantina is a celebration of authentic Mexican cuisine. The music, food and ambiance will get you ready for a night out on the town.
LORO
2115 S. Lamar Blvd. | (512) 916 4858
Created by James Beard Award winners Tyson Cole and Aaron Franklin, this Asian smokehouse is a welcome addition to South Lamar. The expansive indoor-outdoor space, designed by Michael Hsu Office of Architecture, is welcoming and open, and unsurprisingly the food does not disappoint. Don't miss out on the sweet corn fritters, smoked beef brisket, thai green curry or those potent boozy slushies.
MATTIE'S
811 W. Live Oak St. | (512) 444 1888
Mattie's is a glorious urban paradise offering upscale American classics. While the cocktails are top-notch and the cuisine is nothing short of outstanding, Mattie's am biance and atmosphere are unmatched.
NIXTA TAQUERIA
2512 E. 12th St.
The brainchild of James Beard-nominated chef Edgar Rico and Sara Mardanbigi, this East Austin gem has garnered national acclaim and in 2020 was named one of the best new restaurants by Food & Wine magazine. Nixta's artfully-crafted tacos are unlike any other and made with wildly creative ingredients — but the Mexican heritage corn tortillas are truly the star.
ODD DUCK
1201 S Lamar Blvd. | (512) 433 6521
Famed food trailer turned brick-and-mortar, Odd Duck is the first venture from acclaimed chef Bryce Gilmore. Expect seasonal fare and drinks with a strong Texas in fluence sourced locally whenever possible.
PARKSIDE
301 E. 6th St. | (512) 474 9898
Patrons flock to this downtown hideaway for its wide selection of oysters and other modern-American special ties. The 6th Street locale is filled with industrial details and plenty of natural light, so it's no wonder that reser vations are often necessary to get a table in the inviting space.
108 OCTOBER 2022 | tribeza.com
S HOLIDAY MAKERS' MARKET
AN AUSTIN CURATED EVENT
November 12th at The Long Center SHOPPING - FOOD - DRINKS - LIVE MUSIC
Follow us on Instagram for more information @tribeza
tribeza.com | OCTOBER 2022 109 '
SUBSCRIBE NOW! ANNUAL SUBSCRIPTION ONLY $36 DELIVERED TO YOUR DOOR, EVERY MONTH. Austin's leading locally-owned and printed arts and culture magazine tribeza.com/subscribe
Experience Sarah Oppenheimer's C-010106 at UT Austin
THE REFLECTIVE WORK OF PUBLIC ART IS NOW ON DISPLAY AT THE COCKRELL SCHOOL OF ENGINEERING
By Meher Qazilbash
C-010106, AN INNOVATIVE OUTDOOR INSTALLATION created by New York-based artist Sarah Oppenheimer, is now showing at UT's Cockrell School of Engineering campus. Commissioned by Landmarks, UT's public art program, C-010106 consists of two structures positioned at opposite ends of the Pey ton Yates Family pedestrian footbridge. Each part is composed of four panes of glass — two reflective, diagonal sheets sandwiched between two vertical sheets. At the intersection of the four panes, the glass passes through an inci sion in the bridge's surface, enabling passersby on the top of the bridge to see the reflections of those underneath, and vice versa.
Combining sculpture and architecture, the composition creates a com pelling social experience for pedestrians. Adding a dynamic element to the rituals of daily life, Oppenheimer's work asks viewers to see others in a new perspective, heighten their awareness of their surroundings and perhaps share an unexpected exchange with a stranger.
"C-010106 is a catalyst: it reconfigures social patterns emerging within the flux of public place," says Oppenheimer. "I am eager to see the piece ani mated by intimate exchanges passing through and around its contours." landmarks.utexas.edu
tribeza.com | OCTOBER 2022 111 Uchiko
ART PICK
PHOTOS COURTESY OF LANDMARKS, THE UNIVERSITY OF TEXAS AT AUSTIN PHOTO BY RICHARD BARNES.
MUSIC
THE SMASHING
PUMPKINS
October 5 Moody Center
ZACH BRYAN
October 5
Stubb's Waller Creek Amphitheater
ROGER WATERS
October 6 Moody Center
MAHALIA
October 6
Antone's Nightclub
BONE THUGS-NHARMONY October 6 Emo's Austin
BILLY STRINGS
October 6 & 13 Stubb's Waller Creek Amphitheater
JAMES BLAKE (DJ SET)
October 7 Emo's Austin
AUSTIN CITY LIMITS
MUSIC FEST
October 7 – 9, 14 – 16 Zilker Park
SOFI TUKKER (DJ SET)
October 8
Emo's Austin
OMAR APOLLO
October 8
ACL Live at the Moody Theater
MORCHEEBA
October 8 Paramount Theatre
SATURDAY NIGHT
CONCERT SERIES: GUY FORSYTH October 8
Hill Country Galleria
LARRY JUNE October 9 Antone's Nightclub
VINYL CONVENTION October 9 Mohawk
DAVE EAST October 9 Come and Take It Live
TOO MANY ZOOZ October 11 Empire Control Room
STEVE VAI October 11 Paramount Theatre
SKIP MARLEY October 12 3TEN at ACL Live
MARIACHI HERENCIA DE MÉXICO October 13 Long Center
SPOON October 14
ACL Live at the Moody Theater
UTOPIAFEST October 14 & 15 Reveille Peak Ranch
PAT BENATAR & NEIL GIRALDO October 15 Paramount Theatre
JAPANESE BREAKFAST October 15
Stubb's Waller Creek Amphitheater
SATURDAY NIGHT
CONCERT SERIES: TOMAR & THE FCS October 15 Hill Country Galleria
BENEE October 15 Parish DWIGHT YOAKAM October 15 Whitewater Amphitheater
THE BLACK KEYS October 17 Moody Center
JESSIE REYEZ  October 18 Emo's Austin DECLAN MCKENNA October 18 Empire Control Room
A DAY TO REMEMBER October 18 Moody Amphitheater at Waterloo Park
NICK MASON October 18 Bass Concert Hall
BAZZI October 19 Emo's Austin
SAFE & SOUND BENEFIT CONCERT October 20
The Far Out Lounge & Stage
EMMYLOU HARRIS & THE RED DIRT BOYS October 20 Paramount Theatre
LANE 8  October 20 & 21 Stubb's Waller Creek Amphitheater
TURNPIKE TROUBADOURS
October 20 – 22 Whitewater Amphitheater
DAYA October 21 Antone's Nightclub
PARKER MCCOLLUM October 21 Moody Center
DEANA CARTER  October 21 Haute Spot
ASO: OKTOBERFEST OF SOUND October 21 & 22 Long Center
POST MALONE October 22 Moody Center
BLUE OCTOBER October 22 Stubb's Waller Creek Amphitheater
THE DEER ALBUM RELEASE October 22 Parish
SATURDAY NIGHT CONCERT SERIES: VALLEJO October 22 Hill Country Galleria
TWO FEET October 22 Emo's Austin
ASO: HALLOWEEN CHILDREN'S CONCERT October 23 Long Center
MUSIC OF PHISH FOR KIDS October 23 Mohawk
INDIGO GIRLS
October 23
Stubb's Waller Creek Amphitheater
LIZZO October 25 Moody Center
ACL HALL OF FAME INDUCTION & CELEBRATION October 27
ACL Live at the Moody Theater
DIAMOND RIO October 27 Haute Spot OZUNA October 27 Moody Center
LEVITATION FEST October 27 – 30 Multiple Locations
JOSH ABBOTT BAND October 28
ACL Live at the Moody Theater REBA October 28 Moody Center
LUCKTOBERFEST October 28 – November 6 Luck Ranch
MAREN MORRIS October 29 Whitewater Amphitheater
FLOR DE TOLOACHE October 29 Bass Concert Hall
POLKAPOCALYPSE! 2022 October 30 Elisabet Ney Museum
112 OCTOBER 2022 | tribeza.com CALENDARS
BE SURE TO CHECK WEBSITES FOR UPDATED INFORMATION AND SAFETY PROTOCOLS Entertainment
TAUREN WELLS
October 30
ACL Live at the Moody Theater
FOALS
November 1
Stubb's Waller Creek Amphitheater
BONNIE RAITT
November 2
ACL Live at the Moody Theater
CARRIE UNDERWOOD November 2 Moody Center
ALEXANDER 23 November 2 Parish FILM
CHICAGO: THE LAST BAND ON STAGE WITH SPECIAL GUESTS
October 8 AFS Cinema
MOVIE NIGHT: SCREAM
October 11
Lou's Austin
MOVIE NIGHT: CONAN THE BARBARIAN
October 12
Central Machine Works
THE 100 YEAR ANNIVERSARY OF NOSFERATU
October 16
The Far Out Lounge & Stage
MOVIE NIGHT: HALLOWEENTOWN
October 18
Lou's Austin
MOVIE NIGHT: HOCUS POCUS
October 25
Lou's Austin
SCARY MOVIE (1991)
WITH LIVE Q&A
October 26
Alamo Drafthouse - Village
AUSTIN FILM FESTIVAL
October 27 – November 3 Multiple Locations
CARRIE October 28 – November 1 AFS Cinema
NOSFERATU WITH LIVE SCORE BY INVINCIBLE CZARS October 30
Alamo Drafthouse - South Lamar
HISTORY OF TELEVISION: HALLOWEEN
October 31 AFS Cinema
MOVIES IN THE PARK: LUCA November 4 Mueller Lake Park
THEATER
I LOVE HPT
Through October 8 Hyde Park Theatre
THE INHERITANCE
PART 2
Through October 9 ZACH Theatre
SHINING CITY BY CONNOR MCPHERSON
Through October 9 Trinity Street Playhouse
THE PACT
Through October 15
The VORTEX
A MIDSUMMER NIGHT'S DREAM
Through October 16 Round Rock Amphitheater
THE ELABORATE ENTRANCE OF CHAD DEITY
Through October 23 ZACH Theatre
ROSITA Y CONCHITA
October 2 – 30
Austin Scottish Rite Theater
RED HOT PATRIOT: THE KICK-ASS WIT OF MOLLY IVINS
October 14 – 16 Austin Playhouse
VIRGINIA GRISE & MARTHA CONZALEZ PERFORMANCE LECTURE
October 17 – 21
Bass Concert Hall Rehearsal Room
SALVADOR DALI'S NAKED FEAST
October 22
The VORTEX
MALUM MALUS SAMHAIN BURLESQUE October 27 – 29
The VORTEX
BLUE'S CLUES & YOU  October 28
H-E-B Center at Cedar Park
VENTANA BALLET: UNDEAD
October 28 & 29
The Ballroom at Spider House
BLUE MAN GROUP
October 28 & 29
Bass Concert Hall
CHICAGO
November 1 – 6 Bass Concert Hall
COMEDY
CRAIG FERGUSON
October 4 Paramount Theatre
"WE OUTSIDE" COMEDY TOUR October 7
H-E-B Center at Cedar Park
GABRIEL "FLUFFY" IGLESIAS October 7 Moody Center
O. HENRY PUNOFF WORLD CHAMPIONSHIPS
October 8
Emma S. Barrientos Mexican American Cultural Center
LED VARELA
October 12
Cap City Comedy Club
JB SMOOVE October 13 Paramount Theatre
VIOLATING COMMUNITY GUIDELINES
October 13 Stateside at the Paramount
CRAIG ROBINSON October 13 – 16 Cap City Comedy Club
LIL SASQUATCH
October 14 & 15
The Creek & The Cave
ONE LOVE STAND-UP COMEDY SHOW October 20 Pershing
MICHAEL RAPAPORT October 20 – 22 Cap City Comedy Club
HEARTTHROB LIVE
WITH ROB ANDRSON October 21 Vulcan Gas Company
AMY SCHUMER October 22
ACL Live at the Moody Theater
NICK COLLETTI October 23 Cap City Comedy Club
LEWIS BLACK November 3 ACL Live at the Moody Theater OTHER
PUMPKIN NIGHTS
Through October 30 Pioneer Farms
FIRST ANNUAL OKTOBERFEST
Through October 30 Koko's Bavarian
DRIPPING SPRINGS PUMPKIN FEST  Through October 31 Dr. Pound Historical Farmstead
OKTOBERFEST 2022 October 6 – 8 Banger's Sausage House
tribeza.com | OCTOBER 2022 113 PHOTO BY MARK BISHOP.
Entertainment
DÍA DE LOS MUERTOS MIXOLOGY
MASTERCLASS
October 6 – 27 Ellis at Fareground
AUSTIN OKTOBERFEST
October 8
German-Texan Heritage Society
FAREGROUND FOOD & WINE FEST
October 8 Fareground
QUESOFF
October 8 Mohawk Austin
FORTLANDIA 2022 October 8 – January 29
TALES ON THE TRAIL October 9 Waterloo Park
HOTEL ZAZA'S FALL TASTING SERIES
October 13 Group Therapy
HERSTORY X LOVESHACKFANCY TRUNK SHOW
October 13 – 15 LoveShackFancy
ROUND TOP FALL ANTIQUES SHOW
October 13 – 30
Round Top, TX
BOO AT THE ZOO
October 14 – 29 Austin Zoo
TLC OYSTER FEST 2022 October 15
TLC Austin
ROLLING SCULPTURE CAR SHOW October 16
Hill Country Galleria
Arts
FORMULA 1 ARAMCO US GRAND PRIX
October 21 – 23
Circuit of the Americas
STRAW FEST 2022 October 23
UMLAUF Sculpture Garden & Museum
LIVESTRONG CHALLENGE October 23
Palmer Events Center
DEEPAK CHOPRA October 26 Long Center
VIVA LA VIDA FESTIVAL & PARADE  October 29 4th St. & Congress Ave.
PUPTOPIA AUSTIN October 29 Mueller Lake Park DÍA DE LOS MUERTOS
November 1 & 2 Moody Amphitheater at Waterloo Park
GIRLSTART'S GAME CHANGERS
LUNCHEON  November 4
JW Marriott Austin
AUSTIN FOOD + WINE FEST
November 4 – 6
Auditorium Shores & Republic Square Park
TEXAS BOOK FEST
November 5 & 6 Texas State Capitol Grounds
BEYOND THE WESTERN SKY
Through October 15 Davis Gallery
JENN HASSIN: PULP ALCHEMY
Through October 15 Ivester Contemporary
CONNIE ARISMENDI: EVERYONE
Through October 15 Flatbed Center for Contemporary Printmaking
HISPANIC HERITAGE MONTH
Through October 15 The Cathedral
YOONMI NAM: DELIVERED AND DISCARDED
Through October 16 grayDUCK Gallery
SPECTACULAR GROUP SHOW
Through October 21 Art for the People
HALLIE RAE WARD: CLASSICAL POP!
Through October 22 Art for the People
BRAD TUCKER, TRANSMOUNTAIN: OUTER MIDDLE
Through October 22 Northern-Southern
ALEX CORONEL: CLUSTER DUCK
Through October 24 Contracommon
TIFFANY HENG HUI LEE: FRAGMENTS OF THE LANDSCAPE Through October 24 Julia C. Butridge Gallery
SAUL JEROME E. SAN
JUAN: THE BLISS OF SOLITUDE
Through October 24  Julia C. Butridge Gallery
ADRIAN AGUILERA: HOW SOON IS NOW??
Through October 29 Co-Lab Projects
JONAS CRISCOE & B. SHAWN COX: AS IT WAS Through October 29 ICOSA Collective
CINDY ELIZABETH: EVE
Through October 30 Elisabet Ney Museum
VALERIE FOWLER: SUM OF THE PARTS Through October 30 Lydia Street Gallery
JEN ROSE
Through November 5 Camiba Gallery
ELA 26: HISTORIES OF TRANSFORMATION / HISTORIAS DE TRANSFORMACIÓN
Through February 5 Mexic-Arte Museum NUESTRA COMUNIDAD/ OUR COMMUNITY: MEMORY AND REMEMBRANCE OFRENDA
October 1 – November 20 Mexic-Arte Museum
HILOS DE TRADICIÓN
(THREADS OF TRADITION)
October 1 – February 26 Bullock Texas State History Museum
RED DOT ART SPREE 2022 October 6 – 15 Women & Their Work
JON LANGFORD: NEW ART October 6 – 30 Yard Dog Art Gallery
CAROL DAWSON: MONOCHROMES October 8 – 30 Wally Workman Gallery
ALICIA PHILLEY: THE SEEDS WE PLANT October 8 – April 2023
SONGS IN THE SKYSPACE: JELLY ELLINGTON October 16 James Turrell's Skyspace
KEVIN GREENBLAT: 20 YEAR LOOK
October 22 – November 19 Davis Gallery
JENELLE ESPARZA
October 22 – December 15 Women & Their Work
LAURA THOMAS SOLO SHOW
October 29 – January 30 Art for the People
114 OCTOBER 2022 | tribeza.com
CALENDARS BE SURE TO CHECK WEBSITES FOR UPDATED INFORMATION AND SAFETY PROTOCOLS
PHOTO BY CHRISCASELLI.
Zell Team is a team of real estate agents affiliated with Compass. Compass is a licensed real estate broker and abides by federal, state and local Equal Housing Opportunity laws. Finding Your Place Zell Team 512.820.4918 zellteam@compass.com
Art SPACES
MUSEUMS
BLANTON MUSEUM OF ART
200 E. MLK Jr. Blvd. (512) 471 5482
Hours: Tu–F 10 5, Sa 11 5, Su 1 5 blantonmuseum.org
THE BULLOCK
TEXAS STATE HISTORY MUSEUM
1800 Congress Ave. ( 512) 936 8746
Hours: M–Sa 9 5, Su 12 5 thestoryoftexas.com
THE CONTEMPORARY
AUSTIN–JONES CENTER
700 Congress Ave. ( 512) 453 5312
Hours: W 12 11, Th–Sa 12 9, Su 12 5 thecontemporaryaustin.org
THE CONTEMPORARY
AUSTIN–LAGUNA GLORIA
3809 W. 35 th St. ( 512) 458 8191
Driscoll Villa hours: Tu–W 12 4, Th–Su 10 4 Grounds hours: M–Sa 9 5, Su 10 5 thecontemporaryaustin.org
ELISABET NEY MUSEUM
304 E. 44 th St. (512) 974 1625
Hours: W–Su 12–5 austintexas.gov/department/ elisabet-ney-museum
FRENCH LEGATION MUSEUM
802 San Marcos St. (512) 463 7948
Hours: Tu–Su 1 5 frenchlegationmuseum.org
GEORGE WASHINGTON CARVER MUSEUM
1165 Angelina St. ( 512) 974 4926
Hours: M–W 10–6, Th 10–9, F 10–6, Sa 10–4 ci.austin.tx.us/carver
HARRY RANSOM CENTER
300 W. 21st St. ( 512) 471 8944
Hours: Tu–W 10 5, Th 10 7, F 10 5, Sa–Su 12 5 hrc.utexas.edu
LBJ LIBRARY AND MUSEUM
2313 Red River St. ( 512) 721 0200
Hours: M–Su 9 5 lbjlibrary.org
MEXIC–ARTE MUSEUM
419 Congress Ave. ( 512) 480 9373
Hours: M–Th 10 6, F–Sat 10 5, Su 12 5 mexic–artemuseum.org
O. HENRY MUSEUM
409 E. 5th St. (512) 974 1398
Hours: W–Su 12 5
THINKERY AUSTIN
1830 Simond Ave. (512) 469 6200
Hours: Tu–F 10 5, Sa–Su 10 6 thinkeryaustin.org
UMLAUF SCULPTURE GARDEN & MUSEUM
605 Azie Morton Rd. ( 512) 445 5582
Hours: Tu–F 10–4, Sa–Su 12–4 umlaufsculpture.org
GALLERIES
ADAMS GALLERIES OF AUSTIN
1310 RR 620 S. Ste C4 (512) 243 7429
Hours: M–F 10–6, Su 10-2 adamsgalleriesaustin.com
AO5 GALLERY
10000 Research Blvd., Ste. 118 ( 512) 481 1111
Hours: M–Sa 10 6 ao5gallery.com
ART FOR THE PEOPLE
1711 S. 1st St. ( 512) 761 4708
Hours: Tu–Th 11 6, F-S u 11 7 artforthepeoplegallery.com
ARTUS CO.
10000 Research Blvd., Ste. 141 (512) 761 6484
Hours: M–Su 12–6 artusco.com
ARTWORKS GALLERY
1214 W. 6 th St. ( 512) 472 1550 Hours: M–F 10 5, S a 10–4 artworksaustin.com
ATELIER 1205
1205 E. Cesar Chavez St. (512) 434 9046 Hours: Tu-F 11-4 atelier1205.com
AUSTIN ART GARAGE
2200 S. Lamar Blvd., Ste. J (512) 351 5934
Hours: Tu–Su 11–6 austinartgarage.com
AUSTIN ARTSPACE
7739 Northcross Dr., Ste. Q (512) 763 0646
Hours: F-Sa 11–5 austinartspace.com
AUSTIN GALLERIES
5804 Lookout Mountain Dr. ( 512) 495 9363
By appointment only austingalleries.com
BIG MEDIUM GALLERY
916 Springdale Rd., Bldg. 2 (512) 939 6665
Hours: Tu–Sa 12 6 bigmedium.org
CAMIBA GALLERY
6448 Hwy 290 East, Ste. A102 (512) 937 5921
Hours: F-Sa 12–6 camibaart.com
CENTRAL LIBRARY GALLERY
710 W. Cesar Chavez St. (512) 974 7400
Hours: M-Th 10-9, F-Sa 10-6, Su 12-6 library.austintexas.gov/ central/gallery
CHRISTIAN-GREEN GALLERY
201 E. 21st St. (512) 471 0254
Hours: W- F 12-5, S a 11-2 galleriesatut.org
CLOUD TREE STUDIOS & GALLERY
3411 E. 5th St. (512) 797 8852
By appointment only cloudtreestudiosandgallery.com
CO-LAB PROJECTS
5419 Glissman Rd. ( 512) 300 8217
By event and appointment only co-labprojects.org
CONTRACOMMON
12912 Hill Country Blvd. #F-140
Hours: M–F By appointment only Sa–Su 12-6 contracommon.org
DAVIS GALLERY
837 W. 12th St.
( 512) 477 4929
Hours: M–F 10 6, Sa 10 4 davisgalleryaustin.com
DIMENSION GALLERY
SCULPTURE AND 3D ART 979 Springdale Rd., Ste. 99 ( 512) 479 9941
Hours: Th-Sa 10–6 dimensiongallery.org
DOUGHERTY ARTS CENTER
1110 Barton Springs Rd.
( 512) 974 4000
Hours: M-Th 10–10, F 10–6, Sa 10–4 austintexas.gov/department/ dougherty-arts-center
FLATBED CENTER
FOR CONTEMPORARY PRINTMAKING
3701 D rossett Dr.
( 512) 477 9328
Hours: W–F 10 5, S a 12–5 flatbedpress.com
FLUENT
COLLABORATIVE
502 W. 33rd St.
( 512) 453 3199
By appointment only fluentcollab.org
GRAYDUCK GALLERY
2213 E. Cesar Chavez St.
( 512) 826 5334
Hours: Th–Sa 11 6, Su 12 5 grayduckgallery.com
ICOSA COLLECTIVE
916 Springdale Rd. #102
( 512) 920 2062
Hours: F–Sa 12 6 icosacollective.com
IVESTER CONTEMPORARY
916 Springdale Rd. Bldg 2, ste. 107 (737) 209 0379
Hours: Tu–F 10-6, Sa 10-4 ivestercontemporary.com
116 OCTOBER 2022 | tribeza.com
CALENDARS BE SURE TO CHECK WEBSITES FOR UPDATED INFORMATION AND SAFETY PROTOCOLS
SUSTAINABLE UPSCALE FASHION TRENDY • DESIGNER • VIN T A G E UP T O WNCH E AP S K A T E A U S TI N.C O M SANMARCOS DAILYRECORD AUSTIN on So. Lamar | San Marcos & College Station 3404 Jefferson Street Austin, TX 78703 sparrowinteriors.com
Austin's leading locally-owned and printed arts and culture magazine SUBSCRIBE NOW! ANNUAL SUBSCRIPTION ONLY $36 tribeza.com/subscribe
ADLA Studio 25 adlastudio.com
Architectural Surfaces 103 acsurfaces.com
Artisan Hardwood Floors 34 artisanfloors.com
Atlantis Architects 103 atlantisarchitects.com
Compass - Brooke Mozersky .................. 92 compass.com/agents/brooke-mozersky/ Compass - Dara Allen 2, 3 daraallen.com
Compass - Lisa Matulis-Thomajan & Jennifer Ladner 9 thomajanladnergroup.com
Compass - Zell Team 115 zellteam.com
Dalgleish Construction Company c/o Craddick PR 33 dalgleish.net
DEN Property Group 73 denpg.com
Douglas Elliman Real Estate IFC, 1 elliman.com
Douglas Elliman - Stuart Watkins BC Stuart.Watkins@elliman.com
Eldorado Cafe 106 eldoradocafeatx.com
Elite Austin ................................................. 35 eliteaustin.com
Epic Western Cocktail Company ........... 43 epicwestern.com
The Garden 106 thegardenatx.com
Gusto Italian Kitchen + Wine Bar 107 gustoitaliankitchen.com
Hill Country Herb Garden 15 hillcountryherbgarden.com Housemill Design 37 housemilldesign.com
Kuper Sotheby's International Realty 16-23 kuperrealty.com
INDEX
LaRue Architects 119 larue-architects.com
L Majors Jewelers IBC lmajorsaustin.com
Live Oak Studio Landscapers 36 loslandscapers.com
Lizzie Pincoffs Interiors 102 lizziepincoffsinteriors.com
Lucy MacQueen
92 lucymacqueen.com
Marye's Gourmet Pizza Pub 107, 117 maryesgourmetpizza.com
Moreland 42 moreland.com
New Native Gardens 38 newnativegardens.com
Olson | Defendorf Custom Homes 39 odcustomhomes.com
Peacock Alley 7 peacockalley.com
PGM Design + Build 13 pgmdesignbuild.com
Refine Aesthetics 117 refineaesthetics.com
Sarah Wittenbraker Design 41 sarahwittenbraker.com
Sparrow Interiors & Gifts 117 sparrowinteriors.com
THOUGHTBARN
115 thoughtbarn.com
Uptown Cheapskate
117 uptowncheapskate.com
Urban Home Builders 11, 40 urbanhomebuilders.com
Urbanspace Interiors + Real Estate 6 urbanspacelifestyle.com
Vesper ATX 4, 5 vesperatx.com
Waterloo Ice House 108 waterlooicehouse.com
West Chelsea Contemporary 8 wcc.art
.......................................
..................................
................................
AD
A TREAT FOR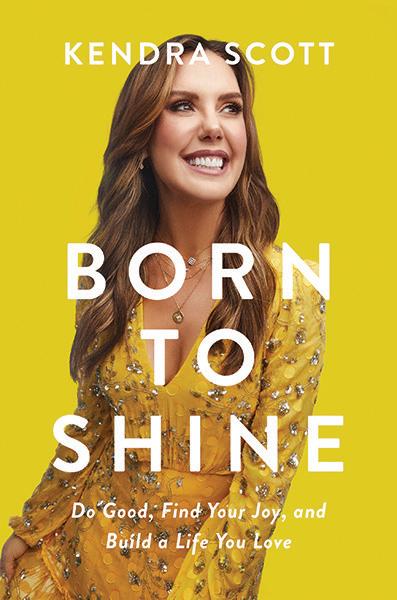 GET WITH THE BAND
120 OCTOBER 2022 tribeza.com NIGHT CAP PHOTO COURTESY OF NIGHT CAP. NICKEL CITY PHOTO BY HOLLY COWART. BORN TO SHINE PHOTO COURTESY OF KENDRA SCOTT WHAT'S NEW ON TRIBEZA.COM BECOME A REGULAR Savor the unpretentious and eccentric atmospheres from Tribeza's picks of the best dive bars in town. tribeza.com/austin-city-guides/drink/ best-dive-bars-in-austin
Austin-based quintet Night Cap is serving up spirited tunes with sentimental lyrics. Watch their playful new music video for the song "Eileen." tribeza.com/night-cap-austin-new-music-release
BOOKWORMS Get a glimpse into the life of Kendra Scott, famed designer and entrepreneur, in her new memoir titled "Born to Shine." tribeza.com/kendra-scott-born-to-shine-book-release Follow us @Tribeza on Instagram, Facebook and Pinterest. Stories from this issue are available at tribeza.com, in addition to fresh content daily. Keep up by subscribing to our Tribeza Talk newsletter. tribeza.com/sign-up-newsletter
Stuart Watkins | REALTOR® | @StuartATX Katherine Stinson | REALTOR® | @KatherineStinson © 2022 DOUGLAS ELLIMAN REAL ESTATE. EQUAL HOUSING OPPORTUNITY. 100 CONGRESS AVENUE, SUITE 1445 AUSTIN, TEXAS 78701. 512.866.3795 elliman.com