eat shop play local Holiday Issue 2022 looklocalmagazine.com HOLIDAY SWEETS & TREATS FESTIVE LIGHTS WHAT'S INSIDE?
Volume 5 Issue 7
Simcoe County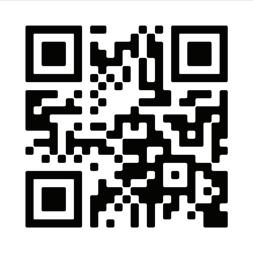 Look Local Volume 5 | Issue 7 LIVE BALANCED – LIVE BETTER 450 YONGE STREET, BARRIE, ON L4N 4E2 www.LivingLivita.com GET COZY WITH US! PHONE: 705-309-5560 or EMAIL: info.barrington@livinglivita.com The Barrington Retirement Residence Welcomes You Home
looklocalmagazine.com December 2nd January 1st TILL MYSTICAL LIGHTS TI C K E T S O R D E R MYSTICALLIGHTS .C A | $15 A CAR OVER 50,000 LIGHTS! 6-9PM ORO FAIRGROUNDS #80 15/16 SIDEROAD EAST ORO-MEDONTE (CORNER LINE 7 NORTH) INFO@OROMEDONTECC.COM • 705-794-4793
Look Local Volume 5 | Issue 7 2022 © All Rights Reserved. Closets by Design, Inc. Closets byDesign® Imagine your home, totally organized! Custom Closets Garage Cabinets Home Offices Wall Beds Wall Organizers Pantries Laundries Wall Units Hobby Rooms Garage Flooring Media Centers and more... SPECIAL FINANCING FOR 12 MONTHS! With approved credit. Call or ask your Designer for details. Not available in all areas. Call for a free in home design consultation 705-535-1561 LL closetsbydesign.ca Follow us Terms and Conditions: 40% off any order of $1000 or more or 30% off any order of $700-$1000 on any complete custom closet, garage, or home office unit. Take an additional 15% off on any complete system order. Not valid with any other offer. Free installation with any complete unit order of $850 or more. With incoming order, at time of purchase only. Expires 1/31/23. Offer not valid in all regions. 40% Off Plus Free Installation 15% Off PLUS TAKE AN EXTRA
COOKIESBYDESIGN.CA We Offer Fresh Gourmet, Hand Decorated Cookie Bouquets , Cookie Cakes, Cupcakes And Edible Imaging For Corporate Orders Hand Delivers And Ships Throughout Canada 96 Park Place Blvd., Unit 2, Barrie Ontario | 705-735-2232 | 1-833-48TASTY (82789) f FOLLOW US ON INSTAGRAM @cookiesbydesign_barrie HAPPY HOLIDAYS! LET US HELP YOU WITH ALL YOUR GIFT GIVING AND CORPORATE GIFT GIVING NEEDS
look SIMCOE COUNTY CONTENTS VOLUME 5 | ISSUE 7 HOLIDAY ISSUE 2022 HOME & GARDEN 12 Unique Holiday Decor 18 DIY Holiday Ornament COMMUNITY 20 Holiday Lights in Simcoe County 28 Community Events 24 SHOP LOCAL Look Local's Favourite Things JUST FOR FUN 30 Festive Sweets & Treats FOOD & DRINK 36 Recipe: The Brookie 38 Top Holiday Wines 40 Ode to the Humble Potato 46 Recipe: Roasted Potatoes
looklocalmagazine.com OC EMPORIUM INC. 6 Doors Up Interiors 96 MISSISSAGA ST E • ORILLIA, ON FURNITURE • HOLIDAY DECOR & ACCENTS IN-STORE FLOWER SHOP • UNIQUE GIFT IDEAS OC 96 MISSISSAGA ST E • ORILLIA, ON
This year, as you go about your holiday celebrations and food and gift shopping, we encourage you to Shop Local as much as you can. Keeping those dollars circulating in our local economy helps all of us, especially the independent retailers and restaurants who may depend on strong sales in November and December to carry them through the Winter months. It has been our sincere pleasure to work with so many local businesses this year, whether it be through advertising, distributing the magazine or attending events. We look forward with optimism to what opportunities 2023 will present and wish all of our faithful readers, clients, their families and friends the very best!
VOLUME 5 ISSUE 7 PUBLISHER Laura Mayo CREATIVE DIRECTOR Jonathon Root EDITOR Anneliese Lawton CONTRIBUTING WRITERS Lisa Evans, Erin Pepler, Jenny Ratcliffe-Wright ART DIRECTORS Sarah Noble Jennifer Brewster A CCOUNT MANAGER Joanne Blouin-Dafoe ADDITIONAL PHOTOGRAPHY Laura Mayo For Advertising or General Inquiries 705.796.5343 barrie@looklocalmagazine.com Look Local Magazine is published 8 times per year and is distributed for free at over 300 locations in Simcoe County and surrounding areas. Copies are also distributed to select neighbourhoods using direct mail. Look Local is a registered trademark of Novavita Publishing Limited. Look Local Simcoe County is published by BRAC Marketing Group Inc., under the license of Novavita Publishing Limited. Copyright: All rights reserved. Reproduction of any article, photograph or artwork without written permission
the Publisher is strictly prohibited.
contributions: Look Local encourages contributions of articles, recipes, photographs and other creative materials
the community. Please
barrie@looklocalmagazine.com or
8,
to edit materials received and can
no
for
materials. Select photos
look SIMCOE COUNTY PRINTED IN CANADA
at Look
cf LOOKLOCALBARRIE publisher Laura Mayo FROM THE PUBLISHER
from
Editorial
from
email
mail to 1464 Cornwall Road #
Oakville, Ontario L6J 7W5. We reserve the right
assume
responsibility
unsolicited
courtesy of Ontario Tourism Marketing Partnership Corporation Disclaimer: Advertisements published in Look Local Magazine are supplied solely by the advertiser and the Publisher accepts no responsibility for opinions expressed in advertisements or for copyright issues with respect to them.
Season's Greetings from all of us
Local!
BRITTNEY CHIROPODIST DIAMOND WINNER AWARD FOR BEST üChiropodist üFoot Care Clinic üOrthotics DIRECT BILLING AVAILABLE! 222 MAPLEVIEW DR. W. UNIT #10, BARRIE 705-733-9990 • footprintwellness.ca BOOK ONLINE TODAY DIABETIC FOOT CARE INGROWN TOENAIL CARE/ SURGERY PLANTAR WART REMOVAL FUNGAL TOENAIL TREATMENTS HEEL & ARCH PAIN BUNIONS & HAMMER TOES CHILD FOOT ASSESSMENTS KELLY CHIROPODIST IN B A R RIE YOU R L O CAL Foot Care & Wellness Clinic Happy Holidays AND ALL THE BEST FOR 2023!
When we start planning our holiday issue, the Look Local team gets giddy with anticipa tion. We thoughtfully curate the edi torial, hand-pick the items in our Shop Local, and seek the most scrumptious recipe for your devourment. I hope the festive spirit of our Holiday Issue fills you with the same excitement my kids exude (bright and early) on Christmas morning. Let's dive in!
Are you looking for the perfect side for your holiday breakfast, brunch, lunch, or dinner – you can't go wrong with a potato. Bite into our Food feature for great inspiration. Plus, check out our bubbly Wine feature for meal pairings.
Whether you're leaving a stocking by the chimney for Santa, a wooden shoe out for Sinterklaas, or celebrating one of the many other holidays, you can never go wrong with adding a sweet treat. Explore tasty recommendations in our Just for Fun Feature.
One of the things I love most about the holidays is unpacking seasonal décor, especially the heirloom ornaments from great-grandparents and handmade ornaments by our babies. Our Home & Garden feature has some great suggestions for adding special decorations to your collection. There's a DIY craft for your little ones, too.
Another thing I love this time of year is exploring all the beautiful light displays. We've rounded up the biggest and best in Simcoe County. Be dazzled in our Just for Fun feature.
Happy Ho-Ho-Holidays,