RealEstateBook.com For Advertising Information, Contact: RONNIE LAYTON 405-850-2984 HOME & LIFESTYLE GUIDE Volume 25, Issue 13 PRSRT STD ECRWSS U.S . POSTAGE PAID EDDM RETAIL LOCAL POSTAL CUSTOMER Valdosta & Surrounding Areas DERRICK YARBROUGH 770-789-1535 Coldwell Banker Premier Real Estate dyarbrough@valdostarealtors.com More photos and information on Page 2 GATED-COMMUNITY CREEKSIDE WEST SUBDIVISION
Nestled in gated-community Creekside West Subdivision, this single-owner home is a sight to see! The home is equipped with custom cabinets with underneath lighting, granite countertops, and hard wood floors in the common areas. The home is a split-floor plan which features tall ceilings and immaculate crown molding and finishes throughout the home. The home also features an office room that can also be used for multi-purposes. The master bathroom contains a garden tub, a double vanity, and a tiled shower which includes double shower-heads! Finishing touches on this home contain a spacious closed-in and tiled, screened in back porch. The subdivision also has a park and a pool for it's residents! This property is eligible for 100% USDA financing to eligible buyers. MLS#133394 $424,900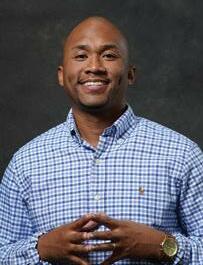 Cover Home Derrick Yarbrough (770) 789-1535 dyarbrough@valdostarealtors.com 2
two-story rejuvenated
the
(229) 244-3535 1108 Gornto Rd., Valdosta GA 31602
Check out this
home in
heart of Valdosta. This home features a mix of original wood flooring and new LVP. Upgraded kitchen and nice spacious living areas on the bottom floor. There is no carpet in the home. Home is within 10 miles of Moody AFB and Valdosta State University. MLS#132983 $199,900 Spacious 3 bdrm, 2 bath home with great potential! Open plan with numerous windows throughout. Kitchen with granite counters & SS appliances, spacious living room, large extended patio for entertaining, huge master with his & her walk-in closets, master bath with large garden tub. Fenced yard. Newer water heater & roof. Home comes equipped with an ADT alarm system! $214,900
3 1108 Gornto Rd, Valdosta, GA 31602 l 800.729.3530 [Toll Free] 229.247.2477 [F] 229.244.3535 [O] www.ValdostaRealtors.com The Market is HOT, rates are low ….give us a call today for a FREE Market Analysis Vicky Knowles 229-251-8169 vicky@valdostarealtors.com Tony LaMarca 229-292-2482 tony2boa@yahoo.com Sylvia Hutton 229-560-6647 sylviahutton@valdostarealtors.com Text RBHRFXM to 52187 3374 Dinky Run - Valdosta 3 Bedrooms, 2 Baths. 2275 Sq Ft MLS#128569. $314,600 3025 Houser Way - Hahira 4 Bedrooms, 3 Baths. 2230 Sq Ft MLS#130485. $424,900 Text RBJFFHY to 52187 Karen Faucette 229.560.4289 kmkkf@msn.com 3013 Houser Way - Hahira 4 Bedrooms, 3 Baths. 2200 Sq Ft MLS#130377. $419,900 Text RBJDWLS to 52187 3880 Cutshaw Trail - Hahira 4 Bedrooms, 2 Baths. 1925 Sq Ft MLS#132886. $289,900 Text RBJGTFN to 52187 2511
The perfect established neighborhood in NW Valdosta is home to this totally renovated home that rivals any new construction on the market! 4 bedrooms, 3 full and 2 half baths. Two living areas plus a conditioned indoor/outdoor living space with complete outdoor kitchen. Open the doors from this room to your 30 x 18 heated salt water pool. Interior offers open floor plan with a dream kitchen with marble counter tops, soft close cabinets, top of the line appliances. The owner suite bath offers all the luxury you could ask for including a huge walk in closet! This home must be seen to be believed! Call for your appointment today. MLS#133183 $669,900 Text RBJDWLR to 52187 3033 Houser Way - Hahira 4 Bedrooms, 3 Baths. 2336 Sq Ft MLS#130683. $419,900 Text RBJGCDJ to 52187 3021 Houser Way - Hahira 4 Bedrooms, 3 Baths. 2217 Sq Ft MLS#130679. $398,000 Text RBJGCDH to 52187 3024 Houser Way - Hahira 4 Bedrooms, 3 Baths. 2217 Sq Ft MLS#132860. $419,900 Text RBJGRVX to 52187 PENDING SOLD!
Winding Way- Valdosta
(229) 333-4622 - 1303 Baytree Rd., Valdosta, GA 31602 MIKE SWAN 229-560-9199 mswan@c21realtyadvisors.com JILL YOUNG 229-546-7455 jyoung@c21realtyadvisors.com MIGUEL VICENTE 229-531-6230 mvicente@c21realtyadvisors.com MELINDA THOMAS 229-563-6556 mthomas@c21realtyadvisors.com GARY WISENBAKER 912-713-2553 gwisenbaker@c21realtyadvisors.com TRISTAN YOUNG 912-281-7556 tyoung@c21realtyadvisors.com MATTHEW NELSON 334-718-4854 mnelson@c21realtyadvisors.com AIJA (eye-uh) SHRADER 229-269-3803 ashrader@c21realtyadvisors.com ETHAN PARKER 229-292-7071 eparker@c21realtyadvisors.com SARAH NORMAN 229-563-4954 snorman@c21realtyadvisors.com STEPHEN SANDBACH 229-630-3926 ssandbach@c21realtyadvisors.com JAMES SHRADER 580-748-1747 jshrader@c21realtyadvisors.com JORDAN GANAS 229-269-1380 jganas@c21realtyadvisors.com KIERRA IRVIN 229-375-3867 kirvin@C21realtyadvisors.com MICHAEL HIRES 229-507-1822 mhires@c21realtyadvisors.com KURT HARBAUGH 360-430-1978 kharbaugh@c21realtyadvisors.com SHARI HUNT 229-507-6725 shunt@c21realtyadvisors.com DEVEN KIRKLAND 404-426-2766 dkirkland@C21realtyadvisors.com SARAH CHAMBLESS 229-349-0449 schambless@c21realtyadvisors.com ANTOINETTE FORD 229-474-5104 aford@c21realtyadvisors.com LEAH DANIELS 229-375-3837 ldaniels@c21realtyadvisors.com CRYSTAL CRAVEY 229-507-2312 ccravey@c21realtyadvisors.com ANITA DAVIS 229- 563-5289 adavis@c21realtyadvisors.com ASIA FOSTER 229-548-2412 afoster@c21realtyadvisors.com www.RealtyAdvisors.C21.com CLAY BROWNING 229-333-4622 clay@realtyadvisorsga.com KYLE BANKS 229-415-0863 kbanks@c21realtyadvisors.com LIBBY ANDERSON 229-740-3571 libbya@realtyadvisorsga.com BLAIR ANDERSEN 970-222-9686 bandersen@c21realtyadvisors.com BETH BAKER 229-251-1143 bbaker@c21realtyadvisors.com ERICA BROWN 229-563-2101 ebrown@c21realtyadvisors.com 4
VALDOSTA
QUITMAN
LAKE PARK
Lace
HAHIRA
HAHIRA
Beautiful
Blake
Sarah Norman 229-563-4954
Aija Shrader 229-269-3803
VALDOSTA
NAYLOR
MLS#133364. $289,999
Stephen Sandbach 229-333-4522
Great
VALDOSTA
Located in Valdosta City Limits! 1/2 Acre lot. Paved road frontage. MLS#132857. $30,000 Stephen Sandbach 229-333-4522
www.RealtyAdvisors.C21.com
Construction built by Firm Foundation Construction in the premier golf course community of Kinderlou Forest.
 Text RBJBQMH to 52187
New
MLS#129949. $720,000 Blair Andersen 970-222-9686
access, large lot, 8 car parking, & one immaculate 4 bdrm/2.5 bath.
area that flows into the kitchen and
 Text RBJGXDF to 52187
Open living
crown molding throughout. MLS#132926. $521,000 Sarah Norman 229-563-4954
Historic LARGE home with many possibilities and uses for the space! Sits on a half acre corner lot! Almost completely refurbished.
Daniels
 Text RBJGQCC to 52187 VALDOSTA Wonderful custom built brick home featuring 4 large bedrooms with 3 full baths on almost a full acre lot!
$425,000
Ganas 229-269-1380  Text RBJHJLR to 52187
Beautiful
MLS#130830. $249,900 Leah
229-375-3837
MLS#133047.
Jordan
a year old AND Seller is ready to buy down interest rate for Buyer – let's negotiate! Vaulted ceiling & stained beams in Great Rm
$349,900
 Text RBJHQPV to 52187 VALDOSTA Great 3 bedroom 2 bath home in North Lowndes County. Picture your rocking chairs on your covered patio MLS#133095. $214,900 Shari Hunt 229-507-6725  Text RBJHQPN to 52187
Hardly
MLS#133096.
Aija Shrader 229-269-3803
large brick home with tons of updates! New LVP flooring and carpet throughout.
 Text RBJJTPB to 52187
VALDOSTA Beautiful
MLS#133307. $379,900 Jordan Ganas 229-269-1380
VALDOSTA
Taylor new construction finished! No houses behind, short cul-de-sac.
Big rms, lots of natural light. Oversized 2 car, 3rd golf cart Garage. MLS#133357. $694,900
 Text RBJKBLS to 52187
home in Nelson Hill SD on larger, wooded lot. Open floor plan between living area & kitchen along with porcelain tile flooring. MLS#133311. $239,900
 Text RBJJTZR to 52187
A beautiful private House located on 3.1 Acres of land. Very spacious. Home has an in-ground Pool and shares a Pond.
 Text RBJKBSD to 52187
 Text RBJGRTF to
52187
3.8 acre lot! Ready for you to build your
 Text RBJGXGJ to 52187 2 5
dream home. Access to the 225 acre beautiful Lake Alapaha, perfect for fishing, boating, skiing, etc. MLS#132931. $68,000 Ethan Parker 229-292-7071