2 minute read
Book Review's by Christy
BOOK REVIEW'S BY CHRISTY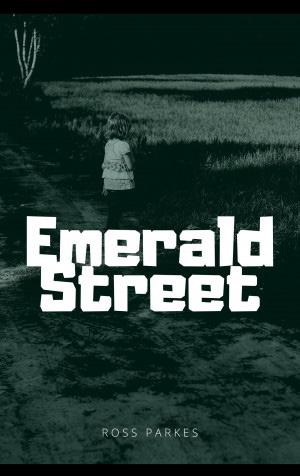 SmashWords Data: Category: Fiction » Thriller & suspense » Supernatural - Fiction » Horror » General Published: Aug. 17, 2019 Words: 89,950 Language: English ISBN: 9780463245187 Emerald Street Ross Parkes
Dallas has spent years chasing his father's shadow to understand what lies beneath the grounds of Emerald Street. Only he can stop the deadly rising of Legion by travelling through the nightmares of his dead sister.
The borderline alcoholic Dallas Mitchell is plagued by the nightmares of his lost sister Katie. Her demonic visions impact the relationships he tries to build and ultimately lead to his isolation. He spends evening after evening fighting the presence of evil as he is chased by a collection of Demons and law enforcement. After he uncovers truths about those around him he will embark on a journey to the edges of the Earth where he must fight his own demons in order to save mankind from Katie.
Christy's Star Rating: ★★★★✩
I chose two books to read and review for the Halloween edition of The Corral. I was looking for a tale that would that fit the spirit of Halloween and maybe give me a few goose bumps along the way. Emerald Street was my second choice, the first fell way short of my expectations.
The blurb on Smashswords, seen above, is not misleading and an accurate synopsis of what you will find within the pages of Emerald Street. Before I had completed the first chapter of Emerald Street a fight with a demon had broken out and I was hooked. I knew this was the book for the Halloween edition of the magazine. Emerald Street starts with action and carries it throughout the book. The plot is solid and the characters strong and believable, including the demons. The ending well let's just say it was a surprise! With all books that are in this genre you will come across a scene that is farfetched and unbelievable. That holds true for Emerald Street but it doesn't take away from the story.
The reason I didn't give the book 4.5 stars was because of spelling errors, names that were hard to pronounce, along with introducing a slew of characters at one time
and formatting. I understand no book is perfect and misspellings are expected. I feel Emerald Street could use a professional editor as there are more than a few misspelled words and/or typos.
The Corral's Director of Contest Joan Clay also read Emerald Street. "Ross Parkes has one heck of an imagination that shows in his writing. I'm not fond of this genre but after reading Emerald Street I highly recommend that the fans of supernatural and horror read this book. You won't be disappointed." – Joan Clay – The Corral Director of Contest
You can connect with Ross Parkes on the following sites: Twitter: @rosatron20 and/or blog: https://rosatron20.blogspot.co.uk. Emerald Street along with the other works by Ross Parkes can be found on Smashwords.
Are you an author who would like your book reviewed by Christy? The best of the best are published in The Corral. All reviews are published to ThunderHorse Publishing's website. Contact Christy at TheCorralChristyW@journalist. com to learn how to make it happen.