2022 Mon 15 Aug–Thur 01 Sept Book online at www.thelir.ie
Running until September 1st An exhibition displaying the costumes, model boxes, set and lighting designs by MFA Design students during their training at The Lir Academy. Free for everyone.
EXHIBITIONDESIGN2022
2022DesignStageMFABailey,ToniImage:
GRADFEST 2022 is a season of productions directed and designed by this year's MFA students. The four plays being produced are a culmination of an intensive year of hands-on training in theatre directing, lighting design, costume design and set design. The cast of each production consists of final-year acting students and the backstage roles are undertaken by final and second-year Stage Management and Technical Theatre students.
Monday 15th August – Thursday 18th August at 7:30pm
CREATIVE TEAM Director Maku Sisáková Set Design Clara Cohen
PRODUCTION HEADS OF DEPARTMENT
Lighting Chief Iain Synnott Lighting Programmer
Costume Design Toni Bailey
Assistant Production Manager Luke Jenkins Set Construction Sean Cassidy Tyrell Costume Supervisor Maisey Lorimer
THE PRODUCTION "No… I will make it a temple."
Josh Quigley Power Scenic Artist Aimee Crilly Sound Department Leo Sheridan Sound Department Tom Barry
CAST Rothko Simon Alteen Ken Emmet Farrell
Stage Manager Maeve Smyth Assistant Stage Manager Ross Smith
After finally breaking out of the shadow of obscurity artist Mark Rothko is given the commission of a lifetime. To create a series of murals for the Four Seasons restaurant in Midtown Manhattan in exchange for thirty-five thousand dollars. And yet he stalls. A young aspiring painter is hired to assist him and as the two artists grapple with the task, questions surrounding the heavy burden of legacy, the meaning of art and its inevitable costs begin to surface. Threatened by the cynical reality of the art world, could Rothko's masterpiece become his downfall? A vibrant drama based on true events; RED is a layered portrait of the raw act of creation and the birth of an artist. "RED" premiered at the Donmar Warehouse Theatre, London (3 December 2009). Michael Grandage, Artistic Director Original Broadway Production Produced by Arielle Tepper Madover, Stephanie P. McClelland, Matthew Byam Shaw, Neal Street Productions, Fox Theatricals, Ruth Hendel/Barbara Whitman, Philip Hagemann/Murray Rosenthal and The Donmar Warehouse. Image Credit: Dan Collins To artists old and new, may you never sign menus for money.
Preview: Monday 15th August at 7:30pm Matinee: Thursday 18th August at 1:00pm Studio Two – The Lir Academy
by John Logan
Lighting Design Pedro Pacheco Sound Design Padraig Ryan
Hair and Makeup Val Sherlock
THE PRODUCTION "Their truth is always eveningsTwo–elsewhere…"Jean-PaulSartremaidsspendtheirplayactingthe ritual strangulation of their employer. But, one day, the game takes a turn and they find themselves prisoners in their own plot. Inspired by the real-life crime of the Papin sisters, The Maids is an apocalyptic whirlwind that explores the human desire to find meaning in life. Image Credit: Exercise in Cubism by Caroline O'Connor* By Jean Genet in a translation by Martin Crimp Tuesday 16th August – Friday 19th August at 7:00pm Preview: Tuesday 16th August at 7:00pm Matinee: Friday 19th August at 1:00pm Studio One – The Lir Academy THE MAIDS CAST The Mistress Cúán Hosty - Blaney Claire David Rawle Solange Konstantin Stanchev CREATIVE TEAM Director Kady Duffy Set Design Caroline O'Connor* Costume Design Victor Sanchez Manso Lighting Design Colin Doran* Sound Design Cameron Macaulay Hair and Makeup Val Sherlock PRODUCTION HEADS OF DEPARTMENT Stage Manager Rachel Ellen Bollard Assistant Stage Manager Dara Gill Assistant Production Manager Luke Jenkins Set Construction Emmet 'Brady' Dunne Sound Department Tom Barry Sound Department Leo Sheridan Costume Supervisor Aoife Malin Lighting Chief Archer Bradshaw Lighting Programmer Lucy Varley Scenic Artist Thomas O'Shea * Welcome back to all The Lir Graduates working on these productions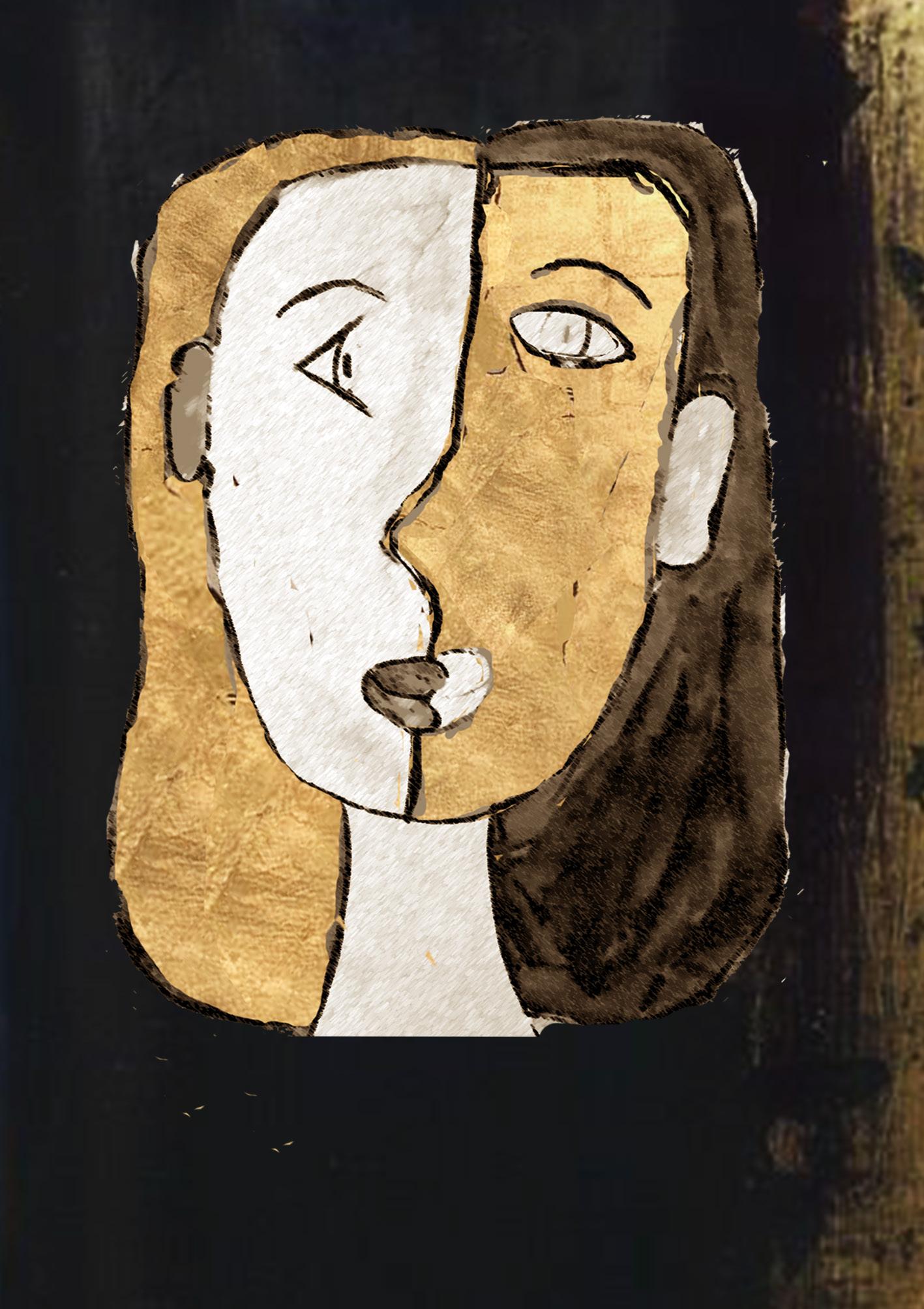 THE PRODUCTION "At school, were you one of the girls who talked about snogging, or assessment objectives?" Other friends have come, got boyfriends and gone. So what? Tosh and Lou have each other. They swear they'll never be like the other girls. They refuse to sit in a narrative someone else thought up. They don't need a happily ever after – they're not interested in becoming cliches. This is love. This is enough...isn't Ait?searing interrogation of female friendship; all its beauty, power, toxicity and contradictions. By Miriam Battye Saturday 27th August – Wednesday 31th August at 7:30pm Preview: Saturday 27th August at 7:30pm Matinee: Wednesday 31th August at 1:00pm Studio Two – The Lir Academy WITHSCENESGIRLS CAST Lou Aoife Morgan Jones Tosh Hannah Brady Fran Rachel Charny CREATIVE TEAM Director Ursula McGinn Set Design Florentina Burcea* Costume Design Toni Bailey Lighting Design Israel del Barco* Sound Design Lara Gallagher Hair and Makeup Val Sherlock PRODUCTION HEADS OF DEPARTMENT Stage Manager Eoin Daly Assistant Stage Manager Emily O'Riordan Assistant Production Manager Luke Jenkins Set Construction Sean Cassidy Tyrrell Scenic Artist Thomas O'Shea Sound Department Leo Sheridan Sound Department Tom Barry Costume Supervisor Hanna Novak Lighting Chief Oisín McMahon Lighting Programmer Josh Quigley Power Boy Cúán Hosty-Blaney * Welcome back to all The Lir Graduates working on these productions Copyright by Miriam Battye Copyright Agent: Alex Rusher of Independent Talent Group Ltd. 40 Whitfield Street, London WIT2RH. Image Credit: Dan Cretu
"Can we sit around being casually dysfunctional later and focus for one second?"
Lafayette Oliver Flitcroft François
Matinee:
By Branden Jacobs-Jenkins 30th August – Thursday 1st September at 7:00pm Tuesday 30th August at 7:00pm Thursday 1st Kramer-Lafayette Kelly Kramer-Lafayette Rayner Gibson* Thurston 'Bo' 'Franz/Frank' Kramer-Lafayette
Shona
Gus Holmes CREATIVE TEAM Director Joy Nesbitt Set Design Fibs Porto Costume Design Juliana Schmidt Lighting Design Sophie Cassidy Sound Design Iain Faulker and Leon Henry Hair and Makeup Val Sherlock PRODUCTION HEADS OF DEPARTMENT Stage Manager Alannah O'Leary Assistant Stage Manager David Brydone Assistant Production Manager Luke Jenkins Set Construction Emmet 'Brady' Dunne Scenic Artist Aimee Crilly Costume Department Gráinne Earley Lighting Chief and Programmer Melania Sułowska Sound Department Tom Barry Sound Department Leo Sheridan By arrangement with Josef Weinberger Plays Ltd. This is an amateur production Image Credit: Copyright Ken Gonzales-Day Insta Twitter@kengonzalesday@kengonzalesday We'd like to give eternal gratitude to our families, our friends, our confidants, and our ancestors * Welcome back to all The Lir Graduates working on these productions
Rhys
Pattie Maguire River
Lafayette Daniel Mahon Ansley
September at 1:00pm Studio One – The Lir Academy CAST Antoinette 'Toni' Lafayette Kia Gates Rachael
THE PRODUCTION
Cassidy
Preview:
Karen
Peter Rothwell Beauregarde
Tuesday
The estranged Lafayette family descend upon their crumbling Arkansas homestead to settle the accounts of their recently deceased Father. As his three adult children sort through a lifetime of hoarded memories while colliding over the house's debris and debt, something is lurking just under the surface. But when disturbing discoveries surface among their father's possessions, the reunion takes a turn, and the family is forced to confront the sins of their Father.
Sophie Cassidy is a Lighting Designer and Technician from Drogheda, Co. Louth. They graduated from Trinity College Dublin with a BA in Drama and Theatre Studies, during which they specialised in lighting design and devising. During their time in Trinity, Sophie designed shows in both the Samuel Beckett Theatre and the Dublin University Players Theatre. They served as the inaugural Festival Technician for the Trinity Arts Festival. Recently Sophie has designed: "Shakers" at Smock Alley Boys School, directed by Claudia Kinahan; "Gaia" at the Samuel Beckett Theatre, directed by Jade Silk Featherstone; and "Nine Weeks" alongside Ciaran O'Melia as part of the Dublin Fringe Festival. As well as designing, they have been working as a lighting technician in various venues throughout Dublin, Drogheda and at the Edinburgh FringeSophie'sFestival.other pursuits include production management, youth work, and playwriting, Most recently their play "Tech! The Musical" was selected by Youth Theatre Ireland as one of their new plays for Playshare 2021.
Clara Cohen is a Set and Scenic Designer from France. Upon completing her studies in Literature and Architecture, Clara went on to graduate with a Masters in History of Art. She has since worked as an assistant set designer for the past two years assisting with theatre productions, Ballet and Opera.
Juliana Schmidt is studying for an MFA in Stage Design at The Lir Academy where she is majoring in Costume Design. Juliana studied Fashion Design at Anhembi Morumbi University in São Paulo, Brazil. She has worked in multiple areas in the fashion industry including styling, manufacturing, fashion journalism and e-commerce. In 2017, she founded the Hype Vintage brand to rescue and customise second-hand garments. In 2019, she also became a creative sewing teacher and a volunteer in women's empowerment projects. She has always been fascinated by costumes and started creating small theatre productions and dance performances at the University of Campinas (Unicamp) while writing about her favourite film and TV costumes on Instagram. Juliana is one of the recipients of the Haddad Fellowship.
Víctor Sánchez Manso is a recent graduate in Design at the Complutense University of Madrid in Spain. Victor has been actively engaged with theatre from a young age. At the age of eight, he became a member of an amateur musical theatre group where he began performing as an actor. Over time, he took an interest in other disciplines such as set construction, prop making, stage management, musical direction and choreography.Whilestudying Design at University, Víctor began to fully embrace all aspects of designing for the stage. During the final two years of his degree, Víctor was accepted into the CTE (Centre of Technical Theatre), a school in Madrid dedicated to the education and training of theatre technicians. From there he enrolled in set construction, prop making and stage crew disciplines. Following these studies, Víctor has come to The Lir Academy to finesse his professional ambitions by studying for an MFA Stage Design.
PachecoPedroSchmidtJulianaPortoFibsCohenClara
Fibs is one of the recipients of the Haddad Fellowship Scholarship 2022.
MFA GRADUATING STUDENTS
Pedro Pacheco is a lighting designer and producer from Brazil. He has been working in lighting design since 2017 and graduated from the Scenic Production Technology Programme at the Federal University of Paraná (Brazil) in 2020. Since then, he has worked extensively as a designer across multiple productions in theatre, dance, music, and outdoor events across Brazil. He won two prizes for the best lighting design with the play "Casarão da Rua Malinowa", directed by Jester Furtado. This experience in the industry has allowed Pedro to further develop his working knowledge as a theatre technician, programmer, and designer for events. Pedro is one of the recipients of the Haddad Fellowship Scholarship. This has created the opportunity for him to pursue his dream of becoming a professional lighting designer by studying for an MFA in Stage Design at The Lir Academy.
BaileyToniMansoVíctorCassidySophieSánchez
Toni Bailey previously studied Costume Design at Inchicore College of Further Education. She has a wealth of experience in film and TV, specifically working in makeup and special effects but has always found herself returning to her passion for costume.Toniislooking forward to exploring dramaturgy this year along with the new experiences that her focus on costume will bring.
Clara has recently worked as a set designer as part of the "Festival International d'Art Lyrique d'Aix-en-Provence". As a result of her experience to date, Clara was eager to further develop her own artistic signature and technical skills leading her to begin her studies in stage design at The Lir Academy.
STAGE DESIGN INCLUDING LIGHTING, COSTUME AND SET DESIGN
Fibs Porto is an Architect and Designer from Rio de Janeiro, Brazil. She graduated from Ponifícia Universidade Católica do Rio de Janeiro (PUC Rio) in 2017 with a Bachelor's in Architecture and Urbanism. After that, she moved to São Paulo, where she worked as a collaborator at an architectural studio, acting as the architect in charge of projects for events, exhibitions, and concerts. Highlights from this include the Johnnie Walker Women's Month event with Gilberto Gil and the Björk Digital Exhibition in São Paulo, Brasília, and Rio de Janeiro. Fibs moved to Dublin, Ireland, in 2021 to start her MFA in Stage Design at The Lir Academy, where she is majoring in set design and minoring in dramaturgy. Her focus will be on ecological design, taking into consideration how the decisions made throughout the whole process will affect the environment and society.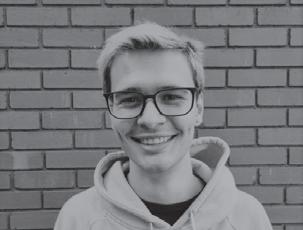 Maku Sisáková is a theatre director from Prague. It was there she discovered her directorial passion at the age of nine by boycotting Nativity plays in her elementary school and replacing them with her unlicensed take on "We Will Rock You, The Musical". Much of her free time was spent around Prague's Englishspeaking theatre community, which exposed her to an entirely different theatre tradition.Inhigh school, Maku lead the drama club and worked as an actress at the Blood, Love & Rhetoric theatre, where she directed her first original play, "Vienna".
Her recent assistant directing credits include: "The River" (Cathal Cleary, The Lir Academy), ("Rescue Annie" (Lauren Shannon Jones & Eoghan Carrick, Dublin Fringe Festival 2021), "Before You Say Anything" (MALAPROP, Dublin Fringe Festival 2020) and "BlackCatfishMusketeer" (MALAPROP, Touring Director, InsideOut, Beijing, The Lyric Belfast 2019), "Susie and the Story Shredder" (Bombinate Theatre, National Tour 2019, Dublin Fringe 2018).
MFA GRADUATING STUDENTS MFA THEATRE DIRECTING STUDENTS
SisákováMakuNesbittJoy
Joy's productions have included: "Reflections" by Joy Nesbitt and Pedro Pacheco (2022), "Canonical" by Scout Black (2022), "Reasons to be Pretty" by Neil LaBute (2021); "R+J: An Ultramodern Fantasia" by William Shakespeare (2020); "God of Carnage" by Yasmina Reza (2020); and "Dreamgirls" by Henry Krieger and Tom Eyen (2020). She has also directed musical productions such as "Mamma Mia" (2019) and "A Very Potter Musical" (2018). She has assisted productions at the American Repertory Theater in Boston, Massachusetts such as "Jack and the Beanstalk" (2021, dir. Rebecca Aparicio) and We Live in Cairo (2019, dir. Taibi Magar).
DuffyKady
Joy has also worked as an Early BIPOC Theater-Maker at the Williamstown Theater Festival in association with Black Theater United. She is currently a George J. Mitchell Scholar through the US-Ireland Alliance as she studies at The Lir National Academy of Dramatic Arts in Dublin, Ireland.
Ursula is Co-Artistic Director of Bombinate Theatre, an award-winning theatre company, creating plays and workshops for families and young audiences, most notably "Half Light" and "Susie and the Story Shredder".
Maku proceeded to spend four years in London, where she completed her LLB at King's College London, and also completed a year in LAMDA, studying for a PTASS (Production & Technical Arts: Stage & Screen). Returning to Prague in 2020, she founded the Sady 10 Apartment Theatre creating site-specific theatre inspired by the history of the building she grew up in. Throughout the various cracks and crevices of lockdown, Sady 10 produced "The Corona Monologues", a collaborative piece of new writing centring around the Covid-19 pandemic. Maku's ambition is to develop Sady 10 into a full theatre company.
Kady Duffy is an actor and director based in Annecy, France. Originally from the United States, she graduated with a degree in Theatre Arts and French from the University of Iowa and holds a certificate of theatre studies from the Regional Conservatory of the Haute-Savoie. She is the co-founder and artistic director of the theatre company, District 41. Directing credits include the 2020 French premiere of "The Wolves" by Sarah Delappe, which she translated, and the one-woman short, "(Un)saintly Joan". Kady was assistant director to Danya Taymor for the 2022 Gate Theatre production of Samuel Beckett's Endgame.
Ursula's recent directing credits include "Hunt" (Playacting Youth Theatre, The Lyric Belfast as part of NT Connections 2022), "Goodnight Egg" (Bombinate Theatre, DCC Tour 2022, digital release 2021), "The Windstealers" (Dublin Youth Theatre, 2021) and "What You Will" (Carlow Youth Theatre, VISUAL Carlow, 2019).
Ursula graduated from Trinity College Dublin in 2017 with a BA in Drama and Theatre Studies.
Joy Nesbitt is a theatrical director and musician originally from Dallas, Texas. She is a recent graduate of Harvard University with a dual degree in Social Anthropology and Music, as well as a secondary in Theater, Dance and Media. In her art, she is primarily interested in the search to define and explore personal identity in every sense of the word. Joy is a 2021 recipient of the Louis Sudler Prize in the Arts for the sum of her artistic activities as a student at Harvard.
Her associate directing credits include: "Susie and the Story Shredder" (Fringe 2018, National Tour 2019), "Infinity" (Vaults Festival 2019, winner of the First Fortnight Award at Dublin Fringe 2018) and "Summertime" (Murmuration, Dublin Fringe Festival 2018).
McGinnUrsula Ursula McGinn is a theatre-maker; working between Kildare and Dublin. She works as a director, facilitator and stage manager, producing theatre for all ages.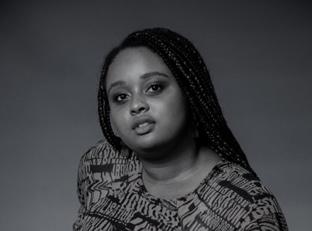 GRADUATING ACTING STUDENTS MorganAoife Jones Hosty-BlaneyCúán MahonDaniel RawleDavid FarrellEmmet BradyHannah KellyKaren GatesKia StanchevKonstantin FlitcroftOliver MaguirePattie RothwellPeter CharnyRachel AlteenSimon LenglingerSophie GRADUATING STAGE MANAGEMENT & TECHNICAL THEATRE STUDENTS MaloneAdam O'LearyAlannahMurray DalyEoin VarleyLucy SułowskaMela Rachel Ellen Bollard TECHNICAL CREW Alison O'Shea Avram Rosewood Chris Nolan David McGee (ASM) Peter Bond Sarah ThomasDoyleWall SET & STAGE CREW Cathal Brace Isaac Mc Grath Long Jovetta Tan Ler Sin Maeve Talbot Oliver Kampman SCENIC & STAGE Alison Meehan Arden TJJennaDraganaCallumTierneyStanleyStevanicCrossanDanielsson COSTUME DEPARTMENT Alessandro Molina Bianca Baguio Chiara TheaNiamhElizabethMangoldthomasMcGrathDong ASSISTANT PRODUCTION MANAGER Luke Jenkins SOUND DEPARTMENT HOD'S Tom Barry Leo Sheridan SCENIC DEPARTMENT HOD'S Aimee ThomasCrillyO'Shea VENUE TECHNICIAN Thomas 'Tony' Allen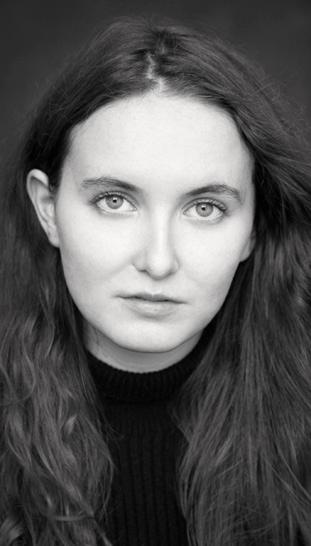 in the
THANK YOU TO OUR SPONSORS, PARTNERS AND SUPPORTERS Corporate Sponsors Outreach and Diversity Sponsors
section of our website thelir.ie/events
* Welcome back to all The Lir Graduates working on these productions
Many thanks to our staff and tutors who have supported the realisation of this production. We would also like to extend a special thanks to Dan Cretu and Ken Gonzales-Day for the kind use of their images in these productions. Special thanks to the Gate Theatre, The Abbey Theatre and Padraig O'Riordan. We would also like to extend our sincere thanks to all our supporters who give so generously to our students. As always, we are immensely grateful to our bursary supporters who work with us to ensure that training at The Lir Academy is made possible for more emerging talent.
Lead Technical Sponsor Technical Supporters find out more about shows The Lir What's On THANK YOU
at
BOOKING TICKETS Book tickets and
UNDERGRADUATE COURSES – Foundation Diploma in Acting and Theatre – Bachelor in Acting – Bachelor in Stage Management and Technical Theatre POSTGRADUATE COURSES – MFA Playwriting – MFA Theatre Directing – MFA Stage Design (Lighting Design, Set Design and Costume Design) SHORT COURSES A range of short courses offered throughout the year including… – Introduction to Acting – Technology and the Stage – Musical Theatre – Junior Academy And much more… For further information and online application forms visit:www.thelir.ieTRAIN AT THE DUBLINTRINITYACADEMYLIRCOLLEGE