Contents
>> Who Attends MAINSTREAM
>> The MAINSTREAM Lecture
>> Inspire Sessions
>> Perspectives, Case Studies & Interactive Sessions
>> Workshops
>> Agenda Overview
>> Partners
>> Tickets
>> Venue & Accommodation
>> Advisory Team
The MAINSTREAM Lecture
SAUL GRIFFITH
Inventor, Author, Founder and Scientist
Saul is an inventor, author, founder and scientist, and founder of multiple companies and non-profits. He has led projects for agencies including NASA, DARPA, National Science Foundation and more. He has founded and co-founded multiple successful companies, including one acquired by Google, another by Autodesk, and another by a consortium of vehicle manufacturers including Toyota. In 2007 he was awarded a Macarthur Fellowship, the so-called 'Genius Grant', for inventions in the service of humanity.
ONE HUNDRED MILLION MACHINESDECARBONISATION DEMYSTIFIED
With wildfires, torrential floods, parched reservoirs, and other dramatic signs that the climate crisis is upon us, we would all like to flip a switch and stop our carbon emissions so that we can save the planet for our children. But in a world full of fossil-fuelled machines (and regulations that support them), it's hard for many people to imagine the pathway to achieving net-zero emissions in time to keep global heating under 1 5–2 0 degrees C above pre-industrial levels. But that pathway can be simply stated: electrify (almost) everything.
It's time to demystify decarbonisation so that we understand what we need to do to switch our economy from one that relies on fossil fuels to one powered by clean electricity. This requires understanding the machines we use, their energy needs, and how, and how quickly, we can transition those machines to ones that are fuelled by renewable energy (predominantly wind and solar).
Australia can be the world's foundry, we can make the world's ammonia and hydrogen, and we could even store the world's carbon in rebuilding our soils through agricultural sequestration.
We will create savings in our suburbs, and jobs in our regions and show the world the pathway to whole-economy success. The time has come for action; the time has come to lead. As a small nation of hard-working, quiet achieve everything to lose, we should go first, and we should children and for ours.
Inspire
Five inspiring keynote speakers tackling the most pressing challenges and barriers to achieve asset and reliability management excellence:
> Upskilling Your Maintenance & Reliability Teams in the Era of Automation
> Saving Instituational Knowledge from our Ageing Workers
> The Workforce Crisis: Rising to the Challenge
> Human Error and its Link to Reliability Excellence
> Risking it all on a ChatBot: Reliability and Safety in AI
UPSKILLING YOUR MAINTENANCE AND RELIABILITY TEAMS IN THE ERA OF AUTOMATION DARREN NERLAND
Sr. Global Leadership and Learning Manager Amazon (US)
In the era of automation, we need to prioritize upskilling to remain competitive and future-ready. Automation and advanced technologies are transforming the nature of work, leading to an increased demand for new skill sets and the obsolescence of others. We need to retain and develop talent, stay competitive, close the skills gap, and enhance operational efficiency. We need to do this and foster employee satisfaction and loyalty.
Key learnings from this session:
Take advantage of technology and automation to reshape the future workforce, supply chain management, and asset management. Utilize innovative technologies to attract, train, and retrain employees to drive organizational success. Learn strategies to equip organizations to succeed in an ever-changing digital world by understanding the impact of technology on workforce development, supply chain disruptions, and asset management.
Utilize skill frameworks for identifying the necessary skills and next steps to upskill and reskill the maintenance workforce, improve supply chain management, and excel at asset management.
SAVING INSTITUTIONAL KNOWLEDGE FROM OUR AGEING WORKERS
MARIUS BASSON President Aladon Network (US)
Many of our companies have institutional maintenance and reliability knowledge residing with an ageing workforce of engineers and trades. Without appropriate informationsharing strategies there is significant business risk that the knowledge leaves with them
Industry is starting to rely on AI to better operate and maintain plants and to start replacing human judgement. AI comes from two words Artificial and Intelligence and according to the Cambridge Dictionary, the words mean the following:
Artificial: made or produced by human beings rather than occurring naturally, especially as a copy of something natural Intelligence: the ability to learn, understand, and make judgments or have opinions that are based on reason
The first being artificial, should be concerning, even scary when made up or produced by inexperienced, and incorrect practices and methods. AI can only be as good as the elements producing the information and the intelligence to learn and make judgements need knowledge for correct interpretation
Industry is in need for a systematic, robust, and repeatable method of retaining and sharing the knowledge to the new generation. This does not mean simply recording and transferring what the exiting workers did, or blindly follow our machine sensor and indicators but rather a methodology for capturing the information and knowledge, analyzing the data and presenting it in a way that is sensible and defensible.
RCM is still the best method to enable operations and maintenance to capture and retain the knowledge and information in a technically correct way (if performed correctly). RCM is a zero-base approach where all assumptions are unearthed, and decisions are made in a structured way. If applied correctly, RCM can be very useful to ensure that AI is meaningful (decisions based on facts and not just gut feel), that the knowledge of the retiring workforce is captured and retained and to ensure improper practices are not transferred to the new generation.
THE WORKFORCE CRISIS: RISING TO THE CHALLENGE MICHELLE
ASH Technology Executive,
The next decade brings with it the greatest Maintenance & Reliability workforce challenge we've ever faced. As we strategise for autonomous workers and decarbonisation, we need to think very carefully about how we build the foundation for the future. It is vital for us to increase the rate at which we innovate – so that we match the ever-increasing speed of technology development.
To match the ever-increasing speed of technology development it is more important than ever that we increase the rate at which we innovate too. As Asset Management leaders we must create a culture that enables rapid innovation through co-creation and collaboration
the role technology could play in helping maintenance and reliability functions evolve the importance of people and partnerships the importance of a culture willing to embrace change creating of solid ecosystems soft skills are as important as technical skills
Michelle is Technology Innovator of the Year Award, and Chair of the Global Mining Guidelines Group (GMG).
OZ Minerals
HUMAN ERROR AND ITS LINK TO RELIABILITY EXCELLENCE LT. COL. DAVID WILBUR
US Marines Corps & President Vetergy Group (US)
Human error is inevitable and serves as a symptom of systemic failure. As with all symptoms, it becomes a signal spurring systemic change. The idea is to welcome human error as an indication that leadership should investigate the dark, murky, uncomfortable cultural issues that made the error seem like a good idea at the time.
Through this captivating case study of four US Marine F/A-18Ds and eight lives as they approach certain disaster, you will experience why resilient leaders constantly ask…" What are we not seeing?" Fortunately, your own system holds the answer, but not where you expect to find it. We will see how dramatic differences among leader behaviors produce more resilient, more competitive, higher performing, future industry leaders Or not.
You will be introduced to human error as a tool for improving organizational reliability. As a rule, people do not set out to cause failure; rather, they aim to contribute to the larger success of their organization. Nevertheless, as part of a multi-dimensional operating framework, individuals are sometimes shepherded by complex events into making decisions that instead contribute to failures
David has served as a Fighter Pilot and Commanding Officer in the US Marines, and a Business Unit Manager and Entrepreneur in private sector industries. From the pressure of combat to unforgiving environments in industry, David experienced a parallel demand for unparalleled human reliability. He has designed and implemented enterprise programs to deliver human reliability in operations where mistakes can be life threatening, economically disastrous, and environmentally catastrophic on a global scale David has learned that reliable human performance distills to a set of key principles.
RISKING IT ALL ON A CHATBOT: RELIABILITY AND SAFETY IN AI
DR SHAANAN COHNEY
PhD, MSE, ML - Lecturer University of Melbourne
Foundation Models like ChatGPT have captured the public consciousness with their promise and potential.
Yet, business leaders are questioning what risks these powerful AI tools will introduce. This is even more important in heavy industrial industries where reliability and safety are key.
Dr. Shaanan Cohney is a Lecturer at the University of Melbourne's Centre for AI and Digital Ethics where he researches how AI can help–or harm–society.
Foundation AI Models how do they work Capabilities and limitations most relevant to industry
Ethical considerations to be heeded before deploying or using a Foundation Model (such as ChatGPT) in a high-reliability environment setting like Plant Maintenance
Evaluating the use of AI such as ChatGPT within an enterprise environment Likely advances in near-term AI capabilities
PERSPECTIVES, CASE STUDIES & INTERACTIVE WORKSHOPS
from
Aladon Network (USA)
Amazon (US)
Arrow Energy
Australia Post
BHP
Energy Queensland
Essential Energy
European Federation of National Maintenance (Netherlands)
Glencore
KPMG
OJI Fibre (NZ)
OZ Minerals
Rio Tinto
Sunwater
University of WA
Windlab
Z Energy (NZ)
THE FEMALE MAINTAINER CONUNDRUM BONITA
CARROLL
Doctoral Researcher - The Female Maintainer Condundrum, UWA
A fascinating seven-year study, exploring the lived experiences of women working in manual trades in heavy industry. Fieldwork was conducted in a remote mining town in Western Australia's Pilbara region. Time was spent working alongside maintenance teams from both an iron ore and an oil and gas company.
The work investigates the conundrum surrounding women's enduring low representation in skilled manual trades. Although the impetus of the work was to understand the working life of a female maintainer, what emerged is a rich understanding of the lived experiences of both male and female maintainers and the impact of gendered practices on social change in multiple facets of modern life.
Bonita has a bachelor's degree and First Class Honours in Sociology and Anthropology. She has just completed her work as a doctoral researcher at the University of Western Australia and has submitted her PhD for assessment. Her thesis bridges the fields of Sociology and Engineering as she explores the lived experiences of women in manual trades. Bonita is passionate about influencing the development of positive social transformation, smart diversity and inclusion initiatives and achieving gender parity.
CREATING A HIGH TRUST CULTURE AT Z ENERGY DURING INCREDIBLE CHANGE
JULIE FITZGERALD
Organisational Learning Manager
Z Energy
ELICIA HILL
Enterprise Change Lead
Z Energy
Z Energy is a New Zealand's largest retail fuel company, providing just under half of New Zealand's total fuel needs. Alongside the service station network, Z is also a fuel wholesaler to the Caltex branded service station network along with suppling fuel to retail customers and large commercial customers, airlines, trucking companies and vehicle fleet operators. Z owns and manages nearly 200 Z branded service stations, approximately 160 truck stops and nine bulk fuel storage terminals across Aotearoa New Zealand. Our purpose is 'solving what matters for a moving world' and we aspire to be more than a hydrocarbon related company'.
In 2022, New Zealand's Marsden Point Oil refinery, responsible for processing and providing approximately 70% of the countries fuel needs, stopped importing and refining crude oil. This required NZ to transition to an import only supply model, triggering the single biggest structural shift in our industry since the Marsden Point refinery started operation some 60 years ago. Given the significance and implications on the country's security of supply, public interest in this change from politicians, customers, staff, and a wide range of other stakeholders was high – keen to see that it was done safely, professionally and with no negative impacts on customers or our economy.
Z's 'Pae Tawhiti' change programme, focused on managing Z's exit from the crude oil supply chain through this transition, while building the capability needed to manage the responsibilities inhouse and position our supply chain for optimisation in the future. The role of Z's Organisational Development (OD) team was to design and implement the business change management and capability development to ensure Z was first and foremost, ready and able to safely transition to an import terminal model on Day One, stabilise our operations and then optimise Z's supply chain.
CREATING THE FUTURE OF WORKFORCE HEALTH AND WELL BEING STRATEGY SIMON
BROWN-GREAVES Chief Mental Health Officer Australia Post
In this thought-provoking session you'll hear key learnings and experiences from Simon Brown-Greaves. We'll draw on his 20 years career as a workplace psychologist and his more recent experience as Chief Mental Health Officer at Australia Post.
Workplace mental health – rarely has one topic received so much attention. The topic was clearly the no 1 issue impacting the Mainstream community Yet despite so much time, energy and resources being thrown at the issue are we seeing any real evidence of impact and improvement and are we really managing employees' expectations and demands when it comes to wellness?
DATA INSIGHTS TO CONNECT MAINTENANCE STRATEGY WITH TACTICAL ACTIONS
OSCAR PARRA TROUCHINA
Principal Asset Productivity
Rio Tinto
During the supply chain planning processes in a mine operation, several elements need to be considered such as maintenance shuts schedules, system constraints, material available, and production needs. Being able to anticipate mid-term maintenance challenges in the mine plans through effective insights and adequate use of baselines could help the short-term operational maintenance teams to prioritize Defect Elimination campaigns
By creating a bridge between the maintenance tactical and strategical approaches, operations will have new elements to identify main reasons for deviations, prioritize work capacity and budgets on main contributors, and use continuous improvement processes to implement effective and sustainable solutions.
VALUING YOUR MAINTENANCE & RELIABILITY PEOPLE: THE KEY TO SUSTAINABLE SUCCESS DARREN NERLAND
Sr. Global Leadership and Learning Manager Amazon (US)
In an increasingly competitive business environment, prioritizing people is more important than ever. Building a successful and sustainable organization requires retaining top talent, upskilling employees, and treating them as valuable assets. Unfortunately, many companies struggle to implement these practices effectively, resulting in high turnover rates, skills gaps, and disengaged employees.
Focusing on the importance of retaining, upskilling, and treating people as valuable assets in companies, we can gain an understanding of why these practices are essential for building a successful and sustainable organization, and how to implement them effectively. By focusing on talent retention strategies, upskilling, and reskilling programs, and creating a culture of trust, respect, and inclusivity companies can sustain business success for years to come.
As a Leadership and Development Leader within Amazon in the USA, Darren Nerland has a global reputation for learning excellence, delivering innovative strategies and i f growth.
YOUR MAINTENANCE & RELIABILITY TEAMS' MOST VALUABLE RESOURCE: THEIR BRAIN!
TOMAS JAJESNICA
Chief Meditation Officer
Mr Meditate
Your employees are being overstimulated and their brains cannot cope with this constant onslaught of information. There is a digital deluge, causing distraction and energy dissipation. Across industries, Managers report the following four commonalities experienced by their teams: brain fog, exhaustion, sleep-deprivation and burnout. Being able to course correct now, will have a big impact on team performance and mental sustainability in the future
At any moment in time, your teams' brains either enhance or deplete. They grow or are in atrophy. Join this experiential session for an introduction of a positive, practical, achievable and evidence-based framework that helps the minds of employees be happier, healthier and less distracted.
VISUALISING VITAL ENGINEERING DATA IN A MEANINGFUL AND INSIGHTFUL WAY TIFFANY
FORNO
Asset Maintenance Specialist
Energy Queensland
How can organisations translate and communicate complex asset management and engineering data-decisions through valuable and comprehensible visualisations, supporting data confidence, quality and reliability.
Hear how we engaged with Stakeholders across multiple levels of business to identify requirements of digital Asset Management and data optimisation
Identified opportunities for process improvements through dashboard visualisations. Built conditions/calculations to customise the needs of Stakeholders and build confidence in the data being used.
Built visual interpretations in the form of graphs, charts, geographical maps and tabled data to provide better understanding of the data being captured and the asset being managed, including asset location and trends identified geographically
HUMAN-CENTRICITYINDUSTRY 5.0 IN ASSET & MAINTENANCE MANAGEMENT JAN STOKER
Sr. Lecturer/ Researcher SSAMM Chair EFNMS- ETC (European Training Committee)
We live in one of the most inspiring timeframes for our future Asset and Maintenance Managers, -Technicians and -Engineers. This timeframe is full of choices to make and create a sustainable future. Now at the end of Industry 4.0, it is time to reconsider the roles of the human factor, resilience and sustainability in an increasing smart technological environment.
How can we prepare, educate, train and motivate our professionals and NextGen's. We'll also examine how organisations should look to digital readiness and why Asset Management is the answer to many of today's climate and geopolitical issues.
Jan is the Senior Asset Manager at Rijkswaterstaat, the Dutch Ministry of Infrastructure and Water Management, responsible for the design, construction, management and maintenance of the main infrastructure facilities in the Netherlands He is also Chairman of the European Training Committee (ETC) for the European Federation of National Maintenance Societies.
WHAT MAKES THE BEST RELIABILITY ENGINEER - THEORETICAL KNOWLEDGE OR PRACTICAL EXPERIENCE?
JOHN SEAMAN
Asset Optimisation Capability Lead
KPMG Australia
Reliability Engineering is a critical field that ensures the safety, functionality, and longevity of complex systems, but what is the best pathway to becoming a great Reliability Engineer. Is it through study or a more practical approach that gives you and your organisation the best results?
Both pathways have their advantages and disadvantages, but which is better or is it a combination of the two that is most effective. Either way, a strong foundation in reliability engineering concepts combined with real-world experience provides a Reliability Engineer with the knowledge and skills necessary to solve complex problems and ensure the reliable operation of critical systems.
Drawing on personal view points, we will investigate what it means to be a reliability engineer and contrast and compare pathways to becoming one
AMAZON'S CMMS IMPLEMENTATION: OVERCOMING CHALLENGES TO IMPROVE RELIABILITY & REDUCE COSTS
BART GIERALTOWSKI
Senior Regional Reliability, Maintenance and Engineering Manage, Amazon Australia
Amazon.com.au launched in 2017 and now offers customers access to 200 million items across 31 categories. In Australia, Amazon operates a network of six fulfillment centres and a series of logistics sites, providing efficient and prompt product delivery to customers across the country. In January 2021 we opened Amazon's first robotics fulfilment centre in the Southern Hemisphere in Western Sydney. This site has 14km of conveyancing equipment to move product around the building and more than 2,000 robotic drives working alongside the 1,500 people who work there.
To enhance reliability and reduce costs, Amazon implemented a Computerized Maintenance Management System (CMMS) in Australia. Reliability Maintenance Engineering team collaborated with Amazon Australia business leaders to develop a comprehensive strategy aimed at integrating each location. As a result of the plan, all equipment was brought under Preventive Maintenance coverage based on OEM recommendation and data collected from the global network.
All these actions provided
(1) better control of spare parts stock, decreasing the stock intake and limitedthe value, (2) tracked record of maintenance activities, (3) ability to balance the spare parts across the network, (4) the breakdowns history and their relation to specific pieces of the equipment. Overall, the successful implementation of the CMMS is expected to provide Amazon with a highly standardized and optimized system that will improve maintenance management across the Australian network, leading to higher customer satisfaction and reduced costs.
BUILDING A BETTER BRAND FOR ASSURANCE
CAROLINE HEALY
Principal Risk & Assurance
Rio Tinto
In this session, Caroline will discuss the journey within her team, starting in 2019, as they developed a process that was then implemented from 2020 onwards. There have been lots of challenges along the way and we have worked hard to flex and continually improve.
Improving capability of SME's working in the AM processes Assessing maturity of processes on the site
Working with action owners to develop and prioritise actions to close gaps and improve AM process application.
Governance over actions
1
2.
3.
4.
UNLOCKING THE POWER OF DIVERSITY EMILY LOK
Consultant
KPMG Australia
The importance of diversity in asset management, reliability engineering, and maintenance organisations cannot be overstated. By embracing diverse perspectives, we can drive innovation, enhance adaptability, and improve overall performance. In this interactive workshop, we will delve into effective strategies for attracting and retaining a diverse workforce, addressing unconscious bias, and fostering a culture of inclusion.
Participants will engage in a hands-on "Diversity Roundtable" activity, where they will be divided into small groups and assigned hypothetical workplace scenarios. Each group will analyse their scenario, identify potential barriers to diversity and inclusion, and develop actionable strategies to overcome these challenges. By collaborating and sharing experiences, attendees will gain valuable insights and practical tools to create more inclusive and equitable environments within their organisations.
Embracing diversity in asset management, reliability engineering, and maintenance organisations is not only a moral imperative but also a strategic advantage. Cultivating an inclusive atmosphere leads to better outcomes, increased adaptability, and a stronger sense of belonging for everyone involved.
LINKING FUTURE ASSET RELIABILITY AND OPERATIONAL READINESS
BURCIN OZTURK
Manager Operational Integration | Global MEI Project Zinc Assets, Glencore
Digital transformation will require companies to enhance their asset strategies across Engineering, Technology, Supply and Maintenance Machine applications will create a single integrated digital platform across the whole asset life cycle, enabling real-time decision-making based on sensors and intelligent data. While safety, profitability and sustainability will continue being key business drivers, operational readiness is more critical than ever.
Observe and monitor operational practices – to align with future asset reliability root causes
Accurately predict work capacity – not just specific to your company, but also to the demands and expectations of your industry
Creating a new era for asset readiness – using AI applications to identify demand and risk
Using technology to define and monitor root cause of future asset efficiency – by workforce and equipment-force
ALIGNING ASSET STRATEGY WITH ENTERPRISE STRATEGY BRIAN ROPITINI
Managing Director Mana Consulting (NZ)
One of the challenges with Asset Management is that it often viewed as a cost rather than an investment. When markets fall then generally the pressure to reduce costs is often an action taken by companies to stay on the right side of the cost curve. Generally, the easiest place to make the cost reductions is in the area of asset management. This may show up in the form of deferred capital, major maintenance, and removal of some CM/PM programmes It is often described as deferral of work but do you ever really catch up?
None of us would feel comfortable flying with an airline that had made significant cuts to their maintenance and replacement programmes to save costs so why are companies happy to do this within a production/manufacturing business environment?
The challenge for good asset managers is to shift the focus from cost to that of being a value-add investment in the business, through reduction of risk, increased uptime, improved productivity, and efficiency etc. It should be communicated in a way that identifies and connects the asset management strategy with the overall strategy of the enterprise.
HARD SKILLS OF EMPATHY FOR ENGINEERS: LEADING A CULTURE OF CONFIDENCE THROUGH UNCERTAINTY
DANIEL MURRAY
Leadership Trainer
Empathic Consulting
Of all the complexities within our modern workplaces driven by uncertainty, globalisation and technology, the most challenging factor in driving and sustaining performance remains leading people. There are few things that derail a project or expose an organisation to risk more than unmotivated or disengaged employees. Building high-performing teams require great strategies and inspiring people leaders. Leaders who build trust, provide effective feedback, and are able to create a committed team focused on shared outcomes. The key to building these high-performing teams is empathic leadership.
In this entertaining workshop, Daniel Murray, will provide practical tactics and specific examples of how everyone can lead with empathy to drive performance. Empathy is a hard-skill that people of any age, from any industry, can learn, develop and harness to improve their leadership and performance.
OPERATIONAL READINESS: BRIDGING THE GAP
EMMA SMITH
Asset Manager Windlab
The team building a wind farm are rarely the team to operate the wind farm. This is my story of joining a wind farm project as the Asset Manager, part way through construction.
With a large wind farm soundly set up for the success to execute construction, initial thoughts to day one commercial operations and asset life operability were limited. Operational and Maintenance strategies had not yet been agreed, scopes undefined, contract services not yet procured.So what changed? A business who recognized the value and benefits of engaging early with an Asset and Operations team.
With a dedicated resource and team with an operations focus, working closely with the construction team, gap analyses easily occurred, plans on next steps agreed and a path forward detailed and communicated.
DEFEATING IMPOSTER SYNDROMEBREAKING INTO THE BOYS CLUB
NADINE MORE
Planning & Shutdown Manager
Oji Fibre Solutions
In my first month on the job I was asked to step up as the Reliability Manager. The first thing that was said from another male manager was 'She is not good enough, she cannot do that job'. After the longest minute of silence my manager said 'She is good enough and she will prove you all wrong'. I am a very confident young women who always stands up for herself - but in that moment I chose not too. For many reasons, one of them being maybe he was right? Maybe someone with more experience should be allowed the opportunity - not the new kid on the block. It had me questioning all my skills and experience to the point I thought I had made a mistake in taking this job.
I changed my mindset and decided to look at this as a learning opportunity, a challenge. The next month flew by and I held my own in being able to manage both the maintenance planners and engineers on site. If I didn't have the answer I could find someone who did We saw productivity increase and the engineers felt motivated in the work they do. I encouraged them and supported them as human beings not just as engineers - prioritising mental health and creating a safe work place culture.
Those first few months were the hardest, but I earned the respect of the other managers and in turn, acceptance into the boys club.
REDUCING PRODUCTION DOWNTIME BY IDENTIFYING CRITICAL SPARES
VICKI HLINOVSKY
Business Process Lead (EAM)
Sunwater
In April/May 2022, there was a failure of a pump at Stanwell Pump Station. There are two pumps at Stanwell Pump Station, one stand by and one duty which rotate in different directions. The bearing on one pump failed, and it was sent for emergency repair in Gladstone. They needed to find bronze to fix it which was eventually sourced from another depot. They were unable to start the second pump.
Stanwell Pump Station also has two transformers - the first was out of service for some time and they couldn't swap it to the other pump as the pumps are different. We had 10 days outage, with only 4 days until Stanwell Power Station ran out of water and had to be shut down taking out power to everywhere from Rockhampton north.
We needed to identify critical spares on a region by region basis and collate the data across all of the Sunwater business to provide a risk ranked critical spares list for the business to work through purchasing or enter in to supply contracts for.
Creating a logical repeatable process for determining critical spares
Gaining input from field staff to get accurate data. We assumed it would be largely a desktop exercise however this was not possible due to missing data in our system
If your spares aren't set up as Materials in your system, there is no point in doing any of it! We didn't have accurate data to analyse which made the process more difficult
ASSET LIFECYCLE MANAGEMENT
MARIUS BASSON President
Aladon Network (US)
The theory of life cycle management and delivery is well known and applied by many asset management practitioners. Experience shows that the different elements of life cycle management are often applied in a fragmented approach, meaning that certain areas of the life cycle is addressed whereas others are not. The challenge facing asset management practitioners is to apply a comprehensive life cycle management program in an integrated approach.
- Introduction and the Impact of Bad Design
- Reliability in Design
- Technically Feasible and Worth Doing Failure Management Strategy
- Asset Criticality and Prioritisation
- Asset Condition Assessment
- Replacement or Refurbishment and the role of LCC
- Optimizing the Spare Part Strategy
- Continuous Improvement - Root Cause Analysis (RCA)
- Optimising Existing Maintenance – Maintenance Task Analysis (MTA)
- Change Management
- Integrated Software Tool
MAKING USE OF THE ENORMOUS AMOUNT OF DATA COLLECTED BRIAN ROPTINI
Managing Director Mana Consulting (NZ)
The ability to accumulate data has increased over recent years due to advances in digital technology, improved monitoring capability and ever-expanding fields within Asset Management systems and data bases.
Often data is collected from multiple sources and varying management systems. Some is automated production and process information; some is entered manually and other information is updated based on activity. While all of the information retrieved can be justified, often much of it is never referred to.
The challenge is to ensure that the important information is readily available to the right people and this will vary across the different layers and functions within any business. Technical subject matter experts will be interested in details of operation while senior managers are interested in high level information, the procurement people are interested in stock movements, asset technicians are interested in failure rates and operators' day to day production performance and accounts are obviously interested in financial performance.
MAKING ASSET MANAGEMENT A STRATEGIC PRIORITY FOR YOUR ORGANISATION
SANDY DUNN Managing Director Assetivity
One of the greatest challenges that Asset Managers face is driving change from within a partially empowered position within the organisation. Achieving success means having to manage upwards to senior management, downwards through to the shopfloor, as well as sideways to support functions such as HR and IT. What are some of the levers you can pull and tools you can use to generate momentum for change while winning both the hearts and minds of the relevant stakeholders?
The benefits of better Asset Management may be financial and non-financial, tangible and intangible
Identify key stakeholders, identify their hot buttons and win their hearts as well as minds
ISO 55001 provides structure to assist in creating organisational alignment
ASSET MANAGEMENT COUPLED WITH
HEIGHTENED REGULATORY REQUIREMENTS IN A TWILIGHT INDUSTRY
MATT TINNELLY Engineering Manager, Lead Technical Authority Z Energy
Asset management in a twilight industry faces unique challenges due to heightened regulatory requirements. This abstract examines the implications of stringent regulations on asset management practices in industries nearing obsolescence or decline. It explores how organizations navigate complex compliance landscapes, balancing the need for operational efficiency with regulatory demands. The abstract highlights the importance of robust asset tracking, documentation, and reporting systems to meet regulatory standards. It also discusses the role of proactive risk management and mitigation strategies in mitigating regulatory risks. Ultimately, the abstract emphasizes the need for adaptive asset management frameworks that accommodate evolving regulatory requirements while optimizing resource allocation and ensuring sustainable operations in twilight industries.
There is always wiggle room within the most stringent regulations
ISO55001 is great, but it's not the catch all!
People will (ultimately) show you the best way of doing things
WORKFLOW DEVELOPMENT AT ESSENTIAL ENERGY AARON PISANI
Operational Improvement Manager, Essential Energy
Essential Energy's investment management system is used by multiple teams throughout the end-to-end investment pipeline (from ideation through to construction and closure) allowing better resource planning and aconstant flow of work across teams. At certain phases of the project lifecycle,different governance and approvals are required which are dependent on cost,complexity and funding source. To simplify life for end-users, ensure documented handovers, apply the governance requirements from the investment framework and improve data quality, Essential Energy implemented a series of systemized workflows. In this session, Aaron from Essential will cover their needs, implementation and steps to success, workflows design and their implementation approach along with the lessons learnt and the benefits they have received. Key learnings include;
1. Systemised workflows improve the experience for end users and ensure appropriate handovers within and between teams, ensuring appropriate governance is applied with minimal administrative burden
2. Successful workflow implementation is based on a strong design, both within the structure of a single workflow and the interactions of them as a system
3. On-going support and maintenance of the workflows are critical to maintain user confidence and business growth
ENHANCING ASSET INTEGRITY: THE FUTURE OF DIGITAL STRUCTURAL INSPECTIONS
RHYS LEWIS
Executive General Manager, Bureau Veritas
Bureau Veritas faced challenges in prioritising critical inspections, streamlining reporting, and providing actionable data to clients. OnPlan tailored its digital structural inspection system to bolster Bureau Veritas' processes, delivering an inspection app for efficient data recording, an admin area for enhanced monitoring and recommendation management, and a comprehensive client portal featuring real-time analysis tools and report access. This solution accelerated report delivery, facilitated seamless integration with clients' maintenance workflows,and enabled in-depth analysis of raw data for uncovering vital trends and patterns to help avoid structural integrity issues.
- Addressing inspection data collection challenges
- Streamlining client reporting with digital tools
- Enhancing client data accessibility
- Uncovering trends for improved decision-making and better equipment integrity
Key learnings from this session include;
1. The Importance of digital inspection systems
2. Streamlined reporting to produce efficient work flows
3. Leveraging data analysis for informed decisions
HOW DO YOU EAT A 27,000 TONNE ELEPHANT CMDR ROBERT
THOMPSON
Principal Engineer - Amphibious Combat Sealift System Program Office
Royal Australian Navy
Everybody wants to improve their asset reliability and availability. Everybody wants to cut their life cycle costs. But where should an asset manager start? And where on earth do you start when your asset base is a pair of 27,000 tonne Landing Helicopter Docks?
The success of Asset Improvement Programs hinge on multiple factors that must all work together smoothly to enable the realisation of performance and cost improvements. Without the supporting framework of robust processes, top cover from management and access to key Subject Matter Experts, your Asset Improvement Program will likely stall.
Using the example of the Asset Improvement Program for the LHD Capability, we will explore sound and logical approaches to breaking down large and seemingly overwhelming assets into bite-sized chunks. We will then discuss how we conducted the subsequent sub-system reliability analysis and the benefits that flowed from it.
Workshops
Workshops designed to develop capability, and led by subject matter experts
Decarbonisation and the Impact on the Maintenance Manager
Asset Performance Management
ChatGPT and Maintenance
Managing Storerooms
Retaining Knowledge from an Ageing Workforce
Asset Management Digitisation
Maintenance Workforce Health and Well-Being
Data Quality, Access, and Visualisation
Predictive Analytics Tools
Navigating Supply Chain Disruptions
Diversity, Equity, and Inclusion
Operational Readiness
Underappreciating the Reliability Engineer
Impediments to Executing Work Management Fundamentals
Decarbonisation and the Impact on the Maintenance Manager
Decarbonisation will frame the operating context of so many asset classes and sectors over the next decade. It is disrupting previous lifecycle plans, investment and reinvestment decisions, asset management strategies and tactics, and the physical asset manager's role
Asset Performance Management
What are the reasons companies have not realised the promises of an asset performance management implementation, and positioned Integrated APM as an evolution of traditional approaches which drives the connection between current disparate data sets and supports asset performance improvement at scale?
ChatGPT and Maintenance
There is no doubt that the future is here with us and applications like ChatGPT are just a tip of the iceberg Will we still need Maintenance SMEs or Advisors to tell us how to troubleshoot or direct us on possible causes and resolution? Or will the machines take over and do it better than us?
Managing Storerooms
With the benefits of data analysis, inventory management improvements go hand in hand with maintenance efficiencies. The ease with which we can track things such as MRO part needs and availability, means that more manufacturers will be aware of the inefficiency of their current inventory practices. They will also be mindful of the benefits that they can gain from implementing a technology- and data-driven inventory plan Benefits include accurate ordering and forecasting, easier location of spares, more control over storeroom management and faster, efficient maintenance.
Retaining Knowledge from an Ageing Workforce
Many of our companies have institutional maintenance and reliability knowledge residing with an ageing workforce of engineers and trades. Without appropriate information-sharing strategies there is significant business risk that the knowledge leaves with them.
Asset Management Digitisation
Large digitisation projects are all the rage. How do we prioritize these projects and investments in Asset Management? Is it digital twin, mobility, augmented reality, or predictive analytics? Where is the low hanging fruit? Which digital platforms are best?
Maintenance Workforce Health and Well-Being
Companies reported that the issue is greater than it's ever been and getting worse Relentless organisational change, high job demand, pressure to perform, lack of empathy and understanding from leadership, and the imbalance between effort and reward Poor mental health has a significant impact on an individual's health, attendance, performance, engagement, and safety.
Data Quality, Access and Visualisation
We are drowning in data. If it's agreed that assets are important for the business and that data is important for the business to optimise these assets, then it follows that capturing, storing, and making dataled decisions should be of equal importance However, organisations are now generating enormous amounts of data from their plants and assets
Predicative Analytics Tools
The early adopters of Predictive Analytics Tools and Software might be burning their fingers, but they are setting themselves up for long term success and competitiveness for the long haul. Can your organisation overcome the fear factor of a digital future by scoping correctly and piloting projects to demonstrate value? Does your organisation have a clear business case to invest? Do you understand the impact that Predictive Analytics Tools and Software can have?
Navigating Supply Chain Disruptions
More than 75% of our community reported experiencing major supply chain disruption over the past 12 months How is our community coping with a perfect storm right now We are still feeling the impact of COVID. But add in the complexity of wars, climate change and cyber security threats are forcing us to implement creative solutions.
Diversity, Equity, and Inclusion
There is an acceptance that DEI is a crucial issue for the future success of their organisation But many significant questions remain in how to practically make this a reality How can we attract and retain a diverse workforce in maintenance and reliability? What role can maintenance and reliability teams play in promoting DEI throughout the organisation? How can we create a culture of inclusion where all employees feel valued and respected?
Operational Readiness
Our research still suggests that their organisation's operational readiness model is not good enough How much time and money should we spend on operational readiness? What is a best practice operational readiness framework? Should we align with ISO 55001?
Underappreciating the Reliability Engineer
The need for Reliability Engineering in High Reliability Organisations (HRO's) is clear: to avoid catastrophes in an environment where normal accidents can be expected due to risk factors and complexity. The consequence of poor reliability in HRO's is severe. In other industries this need is less obvious, so business leaders are challenged with finding the correct level of investment in reliability and reliability engineers
Impediments to Executing Work Management Fundamentals
Manual work management processes can often be labour intensive and ineffective Many organisations have adopted systems to digitally capture the information required These systems are making decisions on how you go about your work to ensure that the right work is done the right way at the right time. A common pain point r continuous improvement ood work management herence – identifying work, scheduling, work execution, breakdown maintenance, ement.
5.00pm – 6.30pm: Pre-Registration 6.30pm – 7.30pm: JumpStart Networking Overview Agenda 1/08 Tuesday 2/08 Wednesday 7.15am - 8.15am: Registration 8.15am – 6.00pm: Conference Day 1 6.00pm - 8.00pm: Networking 3/08 Thursday 8.15am - 9.45am: Masterclasses 9.45am – 4.00pm: Conference Day 2 4.00pm: Conference Close
Diamond Partner
ARMS Reliability is a leading, global provider of reliability solutions. Transforming the way asset intensive organizations manage asset reliability, through innovative technology, advisory services, and decades of reliability engineering experience.
ARMS Reliability and MAINSTREAM have worked together since 1996, serving the Australian and New Zealand community, enabling asset intensive companies, and erating the performance of reliability and maintenance rs and their teams.
Meet Our Partners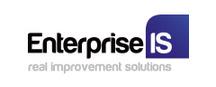 WHAT DO YOU GET?
Curated Content Across 7 Tracks
Access to all Keynotes, Breakouts and Demos
Lunch, Morning & Afternoon Teas
All Networkings Parties and Functions
Mobile App & Meeting Planner
Personalised Schedule-Builder
Searchable Attendee List
Access to all Content after the Event
Year-round Membership to MAINSTREAM Community Online Platform
COMING SOON Get Your Tickets Standard Rate $3700 valid until 23 June Per Person + GST Industry Practitioners: Working for Mining, Energy, Rail, Manufacturing, etc. Companies See website for Service Provider pricing (Consulting, Technology, Advisory, Service and Solution Providers) 2-for-1 Special $1850 Per Person + GST BOOK NOW
Venue
&Accommodation
Crown Promenade, Melbourne
MAINSTREAM acknowledges the Wurundjeri Woi Wurrung and Bunurong Boon Wurrung peoples of the Eastern Kulin as the traditional owners of the greater Melbourne area. We pay our respect to the ancient and continuing cultures and connections to land and to Elders past, present, and emerging.
$950
The 5 star Crown Promenade is located within the vibrant Southbank precinct and is within walking distance to the CBD and many of the city's most famous arts and sporting facilities.
Special accommodation rates of $295 per room per night (including breakfast) are available at Crown Promenade.
BOOK ROOM
Hosted by Andrew Daddo
Thrilled to announce that Andrew returns to host MAINSTREAM. And by POPULAR DEMAND!
Energetic, enigmatic, and witty, Andrew's managed to have a crack at just about every aspect of the entertainment industry, probably more out of necessity than by design. He's appeared on TV – some good, some great and some entirely forgettable, presented radio programs, podcasts, appeared on stage and a long, long time ago, even made a few movies.
But much closer to home, Andrew's an accomplished engineering and maintenance hack...but more about this at MAINSTREAM!
Wayne Swanepoel Manager Engineering & Reliability, Fortescue Metals Group
Shane Walden Director Assets & Operations, Macedon Ranges Shire Council
Russell Noon Group Reliability Engineer, Glencore
Mike Greyling Head of Asset Management, CBH Group
Kala Buser Maintenance Superintendent - Refinery, Covalent Lithium
LtMartin Sassenberg Manager, Asset Management & Assurance, Queensland Sugar
Eric Boyle Senior Manager Maintenance and Operational Support, Power and Water Corporation
Advisory
Caroline Healy Principal Advisor Risk & Assurance (P&A), Rio Tinto Iron Ore
Drew Hellyer Manager Asset Data & Assurance, Aurizon Holdings
Archana Viswanathan Head of Function Asset Performance, Western Power
Burcin Ozturk Manager Global Operational Integration, Glencore
David Bartolo Head of Asset Management, AGL Energy
Michael Johnstone Head of Renewable and Firming Operations, CS Energy
Team
2 0 New
Ian Bradley Principal - Asset Capability, In-Service Assets Regional, Water Corporation
Nathan Campbell Manager - Engineering and Maintenance, Tianqui Lithium Energy Australia
Drew Twigg Area Manager, Snowy Hydro
Gwyn Garland Senior Manager Asset HealthGlobal Fixed Plant, Newmont Goldcorp Australia
Andy Jewell National Electrical and Automation Reliability Manager, Visy Paper
LtCol Adam J Dobney Land Domain ERP Program Manager Department of Defence
Bradley Marsich X'Trapolis
Train Integration Manager - Rolling Stock, Metro Trains Melbourne
Sarah Hannah General Manager, Windlab
Ian Renall Maintenance SuperintendentIronmaking, New Zealand Steel
Allison Spicer WA Engineering Manager, WesTrac
Burcin Ozturk Manager Global Operational Integration, Glencore
MAINSTREAM Conference 2 - 3 August 2023 Crown Promenade, Melbourne WWW.MAINSTREAMCOMMUNITY.COM CONTACT Lisa Irving MAINSTREAM Community Director lisa.irving@theeventfulgroup.com +61 411 883 266