MEN'S CULTURE//BARBER TRADE JOURNAL
ISSUE # TWENTY 2023
AUD $24.95 NZD
$19.95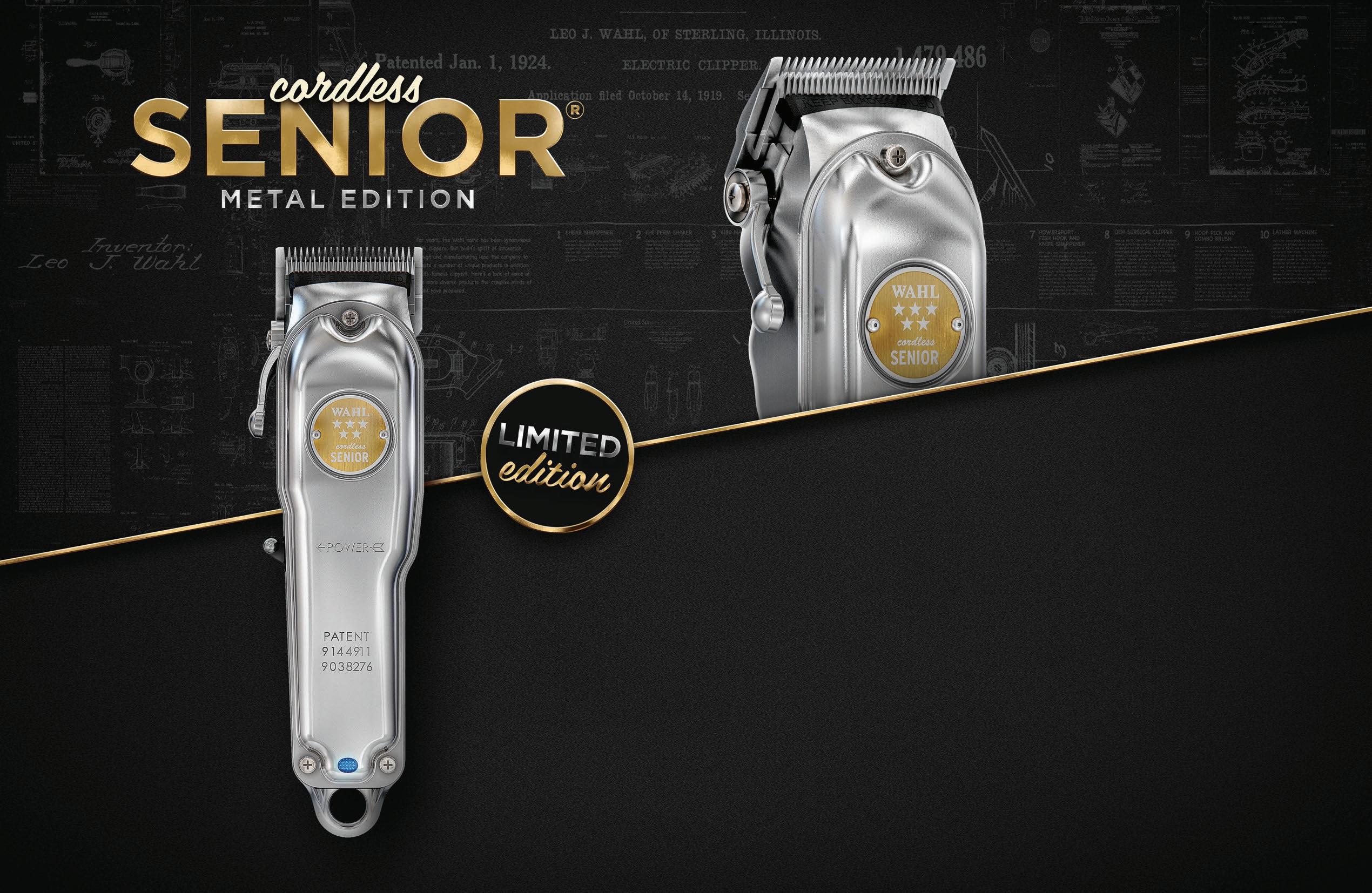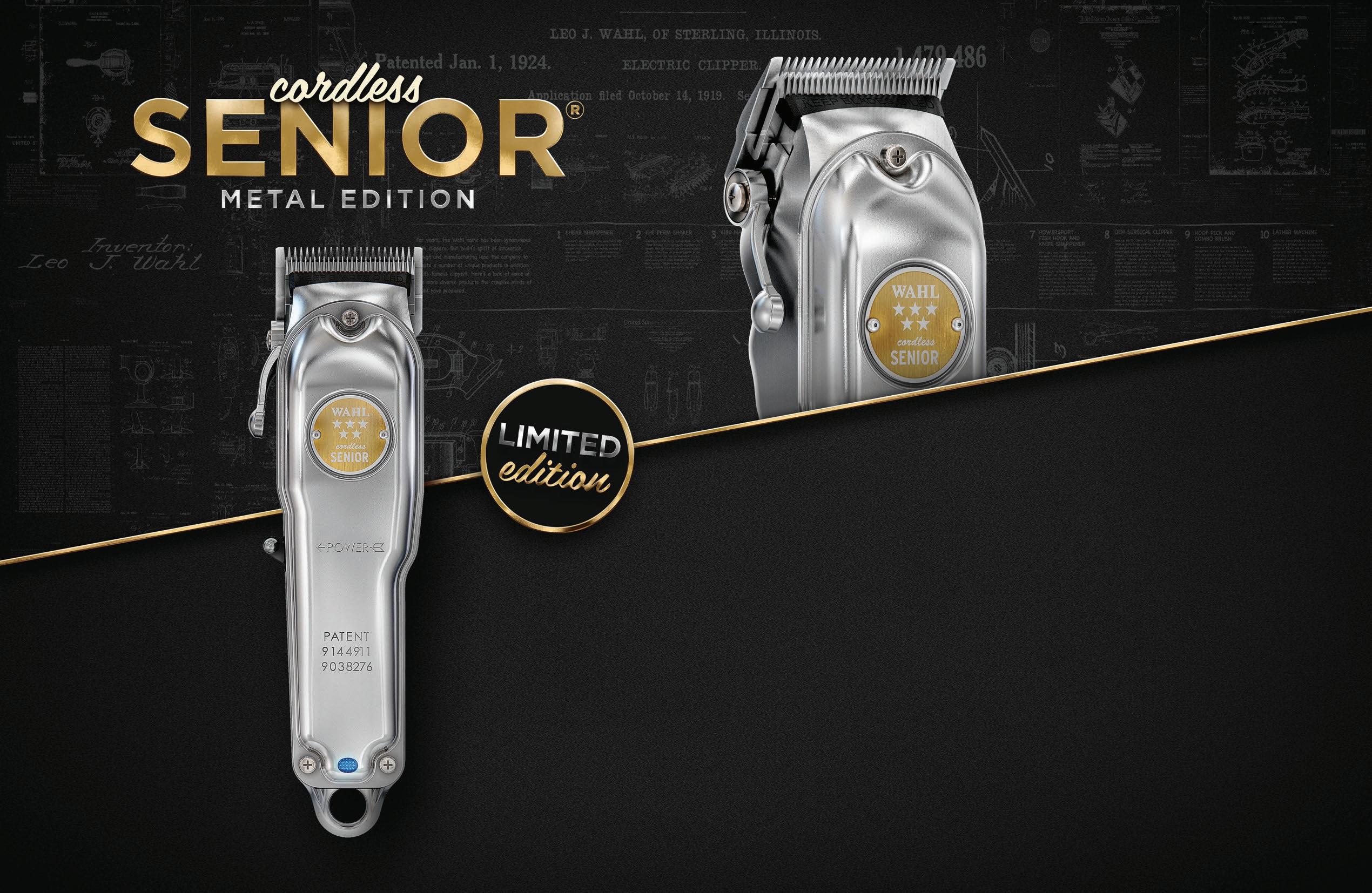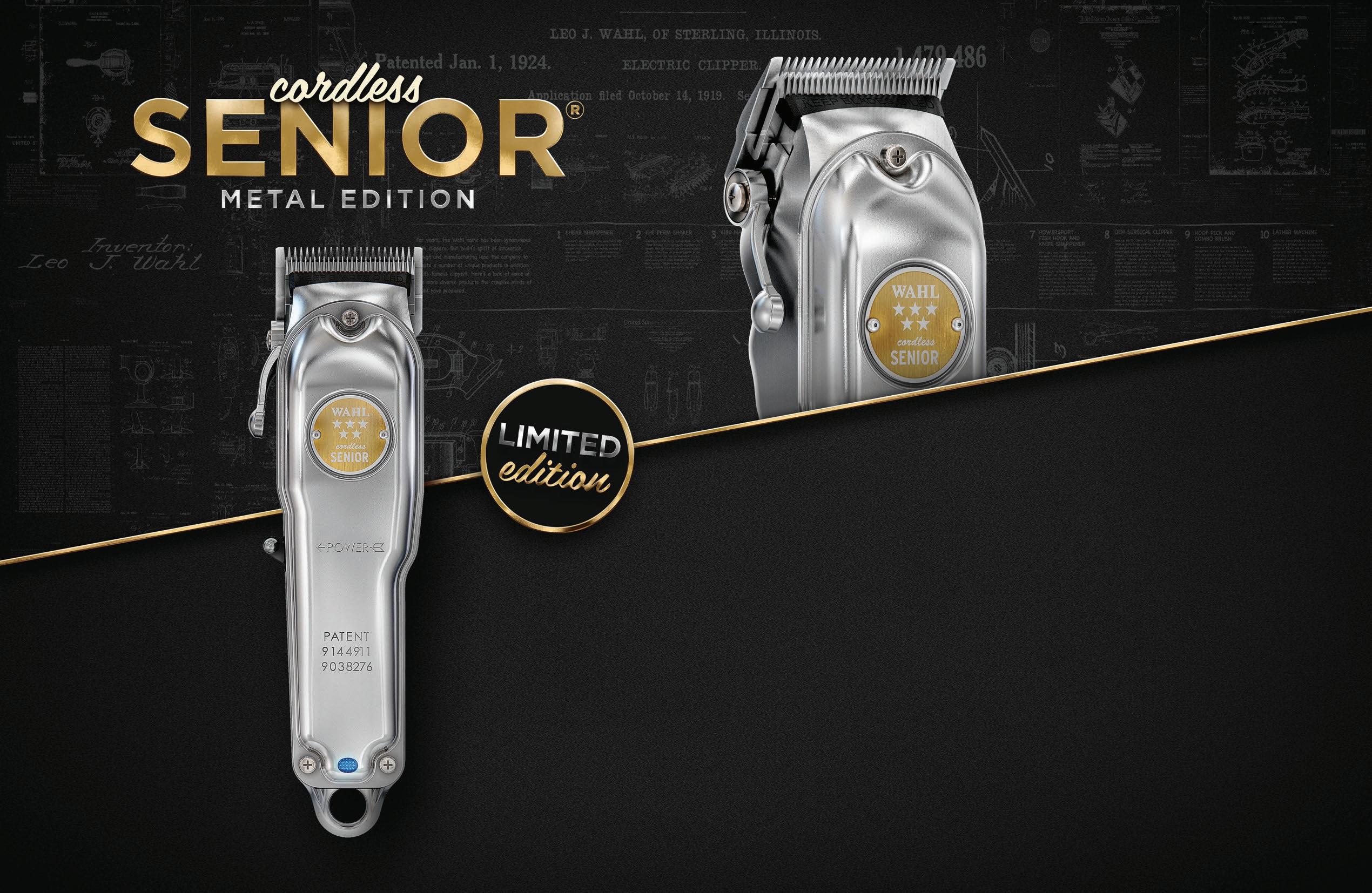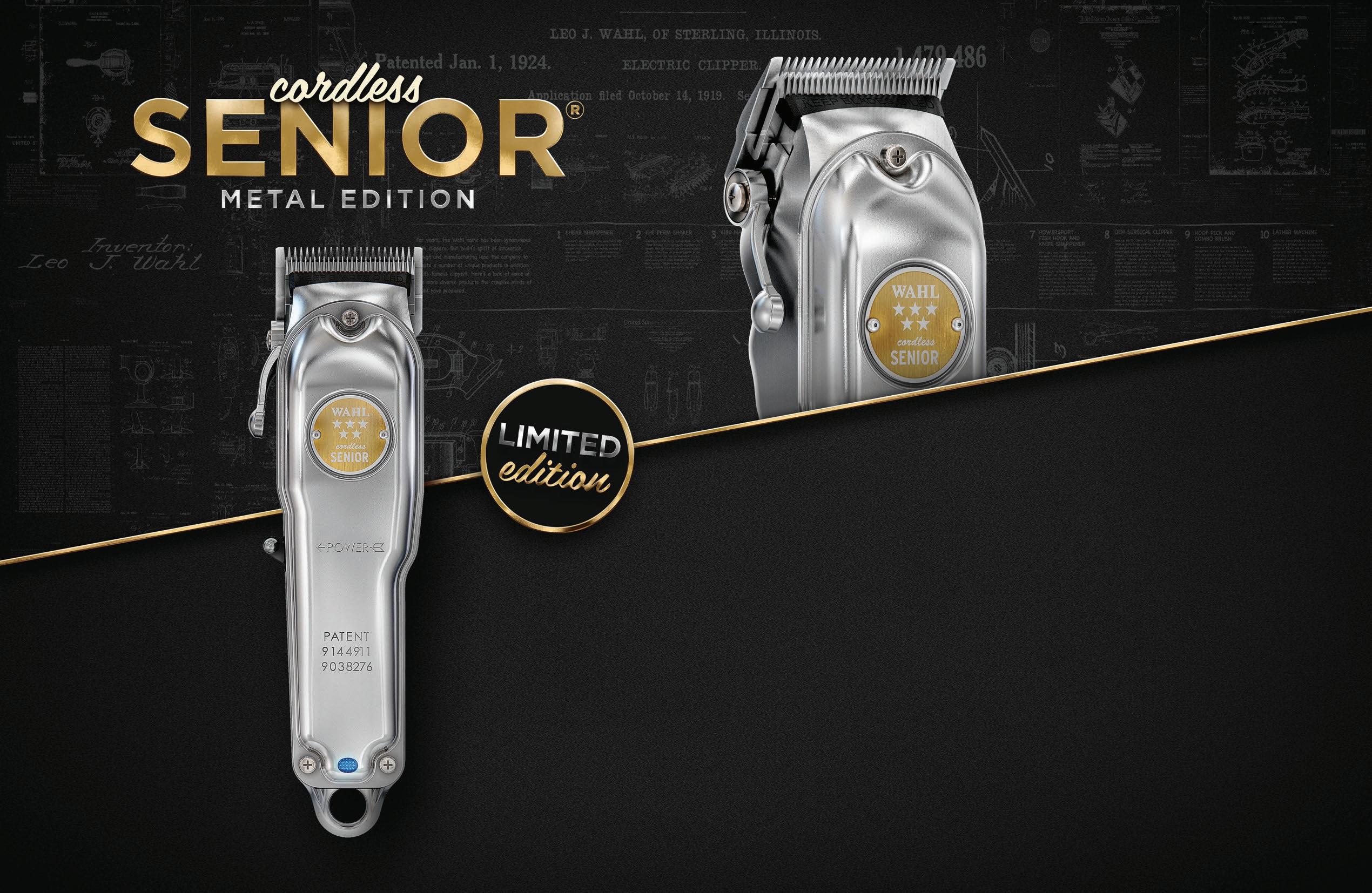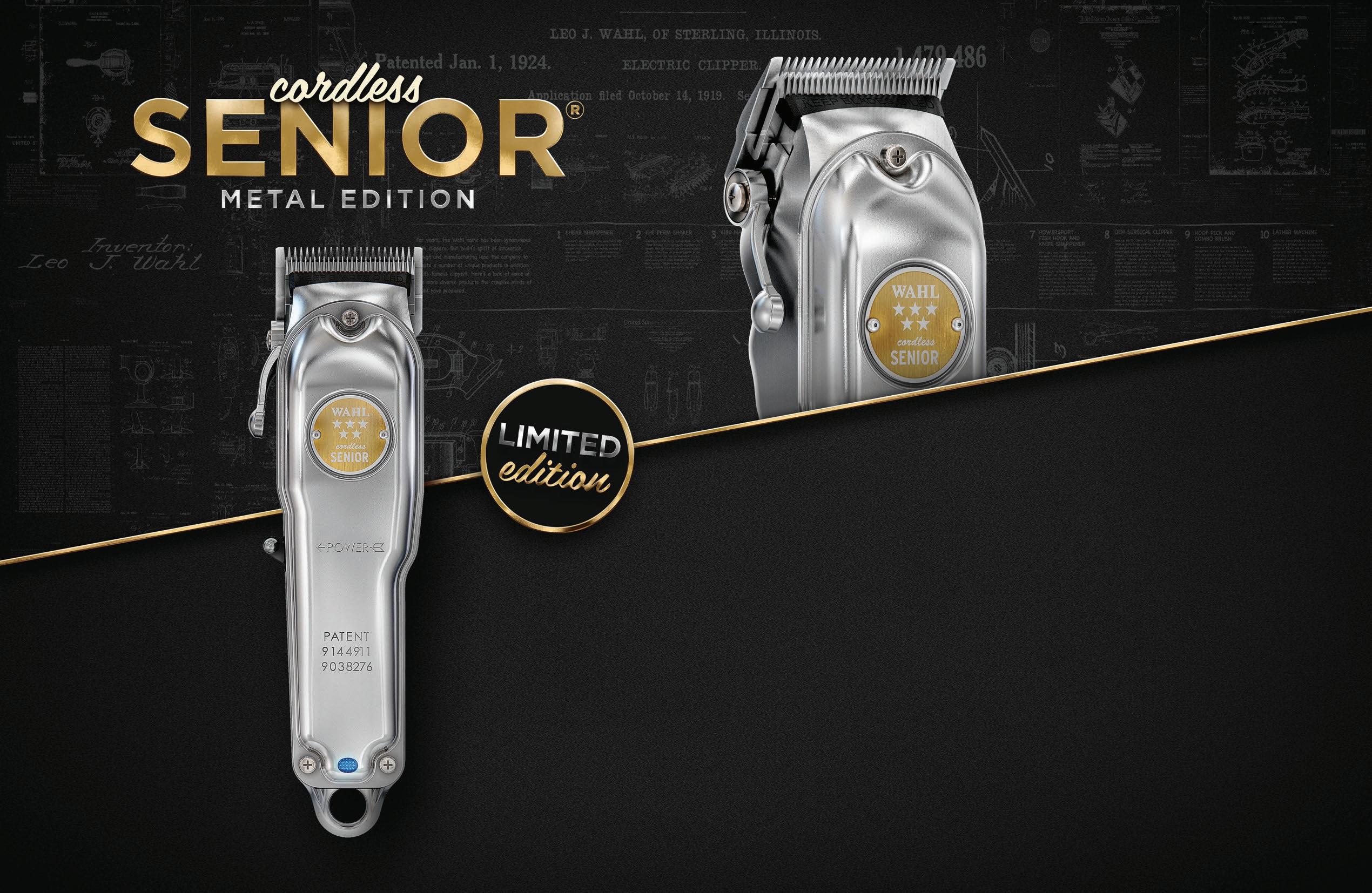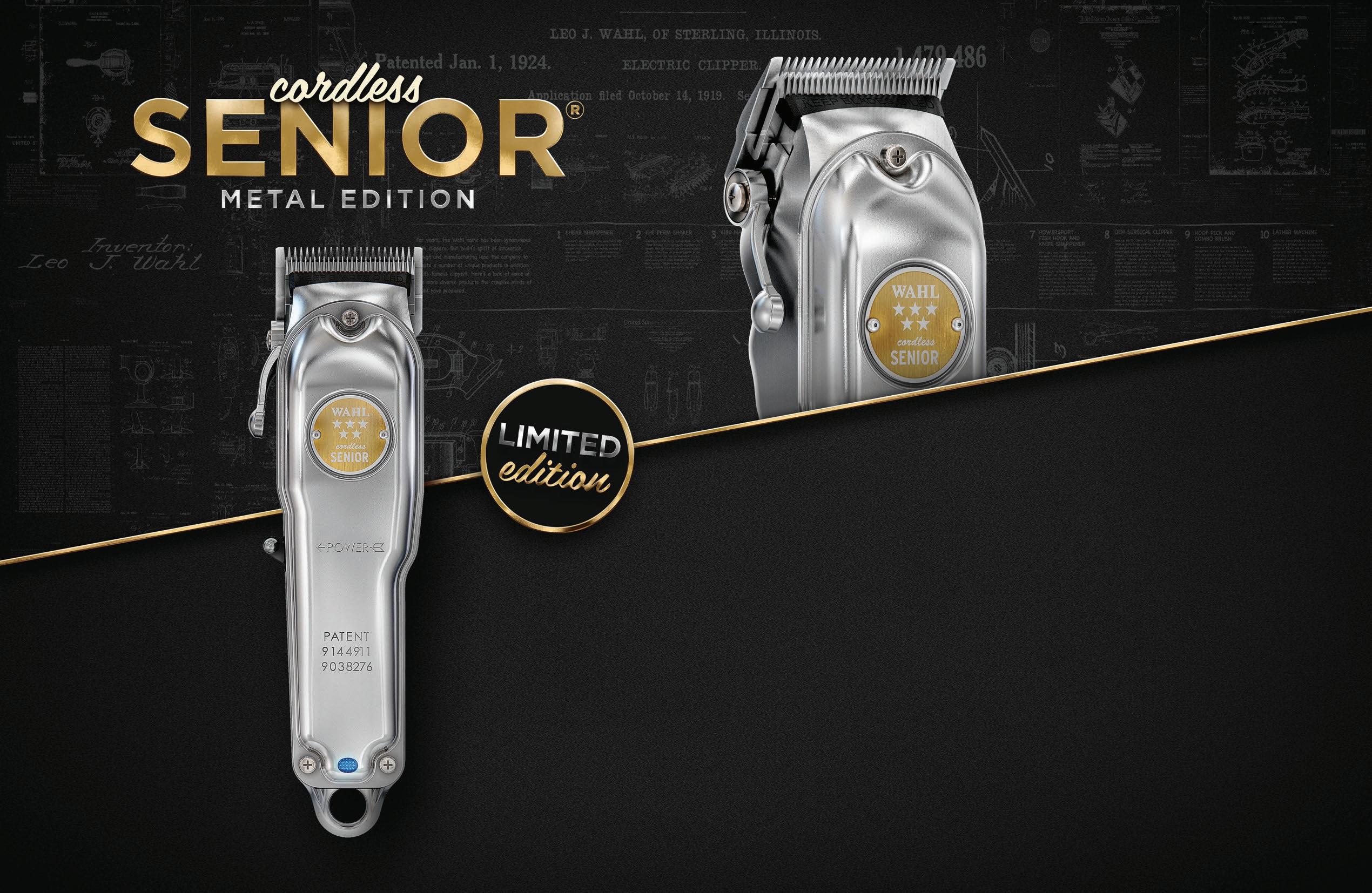 ISSUE 20
PUBLISHE R /EDITOR
Sean Edwards sean@thecutthroatjournal.com
SALES MANAGER
Paul Valentine
paul@thecutthroatjournal.com
+61 423 548 208
CREATIVE DIRECTOR
Ben Creighton AreCreative info@arecreative.com.au
GRAPHIC DESIGNER
Bethany Lowth bethany@thecutthroatjournal.com
EDITORIAL ASSISTANT
Kathryn Kraska
MEDIA info@thecutthroatjournal.com
COVER PHOTO
Bethany Lowth bethany@thecutthroatjournal.com
CONTRIBUTION
Paul Valentine Jimbo
Mikey Denton
Laura Johnson (Mulletfest)
James O'Brien
Sandy Chong
Dave Edwards (Dirty Chops)
Lindsay Steele
CONNECTED
BEHIND SCENES THE
It's been a big break since our last printed issue of The Cutthroat Journal. Covid not only took out many Barbershops, it also prevented us from printing and connecting to the industry which supported us. But we are back full steam ahead for 2023 with a new magazine and finally a new Expo.
Firstly, I would like to welcome a new team member on board the ship. Paul Valentine, a long time barber supplier has joined us as a business partner of The Cutthroat Journal. Paul's vast industry knowledge and contacts will help build the journal to new heights over the next few exciting years. We have two new Graphic Designers with Ben Creighton and Beth Lowth supporting each other with this comeback issue. Our Media Business is also working with consulting General Manager Bruce McIntyre who is there to help us navigate the new future of the business. "Welcome on board Team Cutthroat".
The overall feel of this journal is about 'Revival', and we have reached out to the industry for some solid direction of what the new Barber business should look like. We all have struggled but we can now see a future and we can all look at what opportunities lie ahead and turn some negatives into positive outcomes.
Another big Announcement for us is an exciting partnership with Wahl who have come on as naming rights sponsor for our upcoming Barber Expo in
Newcastle on the 4th and 5th of March 2023. The Expo has been postponed twice and is now a reality, it is being well received by the industry and will be held at the NEX (Newcastle Exhibition & Convention Centre).
The Wahl Barber Expo will feature our industries elite as exhibitors, educators and competitors. The event will be held over two days with day one featuring our specially selected education sessions, followed by a barber party sponsored by Dr Pickles. Day two will highlight the expo event, along with some fun industry competitions such as the Layrite Deluxe Barber of the Year, the Proraso Beard and Moustache competition and the NSW TAFE Apprentice Barber competition. The event will be a fun weekend and will feature leading products and suppliers, backed up by the best educators from around the globe.
Australia and New Zealand have an amazing industry and it's time to get back together and start over, building a solid industry again.
I look forward to sitting back soon and having a few beverages at the Wahl Barber Expo with old and new friends. Yours in Barbering
Sean
4 TCJ INSIDE
STAY
No part of this publication may be used, reproduced or transmitted in any form or by any means without prior written consent of the publishers. DISCLAIMER: A large portion of original material is created by Cutthroat and its contributors, including text, fonts, photography, and art work - content used from public domains like social media sites we agree are not the property of the Cutthroat Journal, and in all cases media permission has been sought via electronic or verbal agreement. The content and views expressed in this journal by individuals and the Cutthroat Journal are provided in good faith as information only. No guarantee is made of the accuracy of the information provided. The Cutthroat Journal takes no responsibility for any action taken by others as a result of the content of this magazine.
WE ARE BACK FULL STEAM AHEAD FOR 2023 WITH A NEW MAGAZINE AND FINALLY A NEW EXPO.
SEAN EDWARDS - PUBLISHER OF THE CUTTHROAT JOURNAL
INSIDE

COVER STORY-14
It's RAT smashin time!
The brief (from the editor in chief): To illustrate the concept of the barbering world recovering after the impact of COVID19 and the changes the industry has undergone as a result of the global pandemic.
We hope you enjoy this special edition of The Cutthroat Journal and find it a useful resource for maintaining and honing your business's edge.
Ben Creighton - Creative Director The Cutthroat
TCJ 5
Bleeding Edge - Barber Brands 08 What is the Australian Hairdressing Council - Editorial 21 Write - Up - Barber Reviews 40 Education + Staff Development, Where is it heading? - Editorial 50 6 Tips to Successful Retail Selling - Editorial 76 Post COVID in the USA - Editorial 78 INDUSTRY Recovery Much - Feature Article 14 Dirty Chops - Feature Article 16 Broken but Getting Better - Feature Article 18 From the Chair - Feature Article 33 Caffeinating your Barbershop - Feature Article 34 Sun Zapper - Product Feature 36 Forgery is Legal - Feature Article 38 Dr Pickles - Product Feature 58 Tarakona Brand Agency - Feature Article 61 Layrite Deluxe - Feature Article 64 Dr Pickles Pro Team Artists - Feature Article 68 Short Back & Sidewalks - Feature Article 72 Barbageddon! - Feature Article 80 FEATURES Wahl Barber Expo 2023 - Article 22 Barber of the Year Comp - Article 24 Beard & Moustache Comp - Article 26 Expo Education Sessions - Article 30 Mulletfest - Article 69 EVENTS INSIDE
PLEASE NOTE: Some RATs were harmed during the making of this cover.
Journal
PAUL
at the time. Our time ended with the brand in 2007 when the owners decided to go direct and change the entire model of distribution.
I then started working with another success story when NZ launched Michael Hill Jewellers. Starting as a Regional Manager overseeing the South Island and Wellington areas, I was lucky enough to travel regularly to some of the most beautiful places on earth and work with amazing people.
Michael Hill Jewellers is the most retail and sales driven business I've ever been a part of. Sales management systems, performance coaching and a culture that drove success through achievement. It was a time of great personal growth for me, and I loved every minute of it.
My region won the award for best financial performance across the group (AU, NZ, Canada and the US) and achieved a full year budget for the first time in 10 years. On the back of that success, I was asked to move to Australia where I took up a position running the Victorian sector that was underperforming at the time. With a new market, despite many challenges, we were able to turn around the result within a year and hit budget as well as improve profits dramatically.
I WOULD LIKE TO INTRODUCE TO THE BARBER COMMUNITY PAUL VALENTINE WHO HAS BECOME AN ACTIVE BUSINESS PARTNER AT THE CUTTHROAT JOURNAL AND THE BARBER EXPO. PAUL HAS BEEN INVOLVED IN THE INDUSTRY FOR A LONG TIME - MOSTLY IN GLOBAL SALES ROLESAND WE ARE EXCITED TO USE HIS SKILLS AND KNOWLEDGE TO BRING THE JOURNAL BACK TO ITS LEADING POSITION IN OUR MEDIA SPACE. PLEASE READ A LITTLE ABOUT PAUL'S JOURNEY.
After a move to NSW to lead and correct that division, I landed the promotion to Retail General Manager in the group for Australia. Managing a staff of over 600, including 5 regional managers, HR department, training department, 103 retail shops and a combined revenue of $165 million. No small task!
Involved in all advertising/marketing directions, I assisted in TV ad content, catalogue content and hero product developments, so I was able to support the many levels of the business that drove sales across the retail group.
Ihave had extensive experience in the retail, Business to Customer (B to C) and Business to Business (B to B) sectors.
My most significant journeys originated in NZ, where I'm from (I'm a proud Kiwi), where I launched the very well-known brand GHD in
2003. As the exclusive distributor for NZ, my business expanded the brand quickly and we won awards for best customer service in the industry, which was very pleasing. We developed a very healthy circulation network and per head of capita were the most successful distributor
My team was able to hit financial year budgets and profit targets for the first time, which was extremely pleasing and of course as this is a publicly listed company it helped drive very healthy share prices for all stakeholders.
I left the business 6 years ago after a massive
6 TCJ
VALENTINE
restructure where they cut the executive team right back across all countries, but what an experience I had there!
I then moved back into the hair industry with Barber Brands International, where I was the national sales manager.
It was a refreshing change and certainly not the corporate lifestyle I had been living, but equally rewarding. Working with a smaller business to grow market share and provide a more meaningful customer experience was such fun and I really enjoyed my time with this company.
However, the need to do my own thing was weighing heavily on my mind as I was seeing many opportunities that were not being filled, especially as the market conditions changed with price increases at all points of importing and manufacturing.
Hence, the birth of Tarakona Brand Agency, where we support predominantly Australian brands in the market. There are so many amazing brands that don't have the vehicle to get to market in a concise way, and so it was time to support those which had a point of difference and also weren't too expensive for the industry to adopt. While this was taking place, I entered into business with Sean to run and operate The Cutthroat Journal, and also to relaunch The Barber Expo, an exciting proposition and one that has increased my exposure and knowledge of the local market more than ever.

I am proud to be a part of this team and the reintroduction of the Journal back into market. There are so many amazing, passionate businesses across Australia in this industry and we hope to be a part of many of their journeys.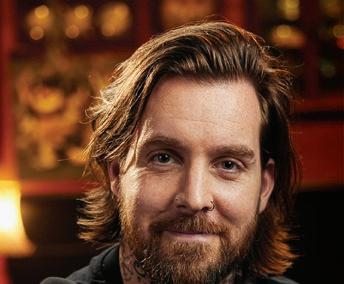 We are different- not so trade focused, so the read is diverse, covering lifestyle, mental health, charities, tattoo, and anything else we deem to be associated with our incredible industry. Your customers will enjoy the read as much as you do and that's also important to us. The Expo is a chance to collaborate, network and bring people and the industry together. We need to step this up and embrace what we all have to offer. We want to be a vehicle of collaboration and showcasing the next generation of talent, so it's an exciting and sometimes challenging ride, but one I love.
I look forward with anticipation and open eyes to the next steps with the Journal and Expo and I hope that you join us wherever we go, as you have such an influence on our direction.
TCJ 7
THE EXPO IS A CHANCE TO COLLABORATE, NETWORK AND BRING PEOPLE AND THE INDUSTRY TOGETHER. WE NEED TO STEP THIS UP AND EMBRACE WHAT WE ALL HAVE TO OFFER.
EDGE BLEEDING
BARBERBRANDS.COM.AU
ORIGINAL POMADE
Original Pomade by Cavalry Men's Goods is a high shine/medium hold, water soluble pomade that is ideal for controlling and defining styles that require volume, hold or texture. The entire Cavalry range has an amazing price point that does not compromise on quality. We're pumped to see the Cavalry range grow in 2023 with new and exciting products being added to their range!
BARBERBRANDS.COM.AU
Developed by New Zealand heavyweight, Triumph & Disaster, is their frontrunner product! With a complete grooming range covering hair, skin, shave, body, and the brand-new beard collection, we are excited to offer Coltrane Clay and its fellow products to the Australian market!
TRIUMPHANDDISASTER.COM.AU
8 TCJ
EDGE
BARBERBRANDS.COM.AU

ZEXA CLIP IT CLIPPER SPRAY
Zexa Clip It
Clipper Spray is ideal for Barbers and Hairdressing
Salons to clean and disinfect clippers, blades and combs. Its 5-in-1 formula cleans, sanitises, lubricates and cools blades and prevents rust build up. All of which prolongs clipper life!
Perfect for sanitising between clients to prevent cross contamination from one client to another.
ZEXACLEANSALON.ZEXA.COM.AU
TCJ 9
BLEEDING
JERICHO BEARD BUTTER
Legend says, The Devils most prized possession was his bottle of rum. One day it was stolen from him... He searched universes to find it, yet it never was found.... until now...
This Beard Butter is a special formula that will nourish and help control your beard. Light and non-greasy, it will take your beard game to the next level with its moisturising properties. Made from optimal and nutrient-dense butters and oils then whipped to perfection, your beard will be left noticeably softer, fuller and healthier! Plus, you'll smell heavenly.
SAINT ROMEO A LABOUR OF LOVE
Within the very depths of the Saint Romeo soul lies deeply rooted ethics and values that embody kindness. Kindness on your skin, kindness towards the
Saint Romeo is highly ethical and sustainable, 100% all-natural, Australianmade and owned, vegan, cruelty-free skincare that is uncomplicated. The range is professionally formulated with ingredients derived from Mother Earth - many organic and featuring native Australian botanicals. Our purpose is to deliver epic results for all skin types including the most sensitive whilst having a minimal impact on the planet.
Intentional about our choices, we ensure that each consideration exists within the realms of the Circular Economy. Our ingredients, labels and packaging are sustainable, recyclable + fit for repurpose. Our postage, courier and print production partners are of a B-Corp status +/or entail a clear sustainability roadmap.
A summer lovin' bunch, we are deeply connected to the ocean and water, spending much of our time out at the beach or near any body of water. We want for our offspring and future generations to enjoy it as much as we do, so we do things like support the efforts of the Australian Marine Conservation Society (AMCS) - Australia's only independent charity who do a stellar job in defending and protecting our oceans.
10 TCJ BLEEDING
Passionate about natural beauty, the planet and animals, every road travelled
WWW.SAINTROMEO.COM.AU
JERICHOAUSTRALIA.COM
Dr Pickles
Deluxe Antibacterial Foam Wash with Hemp Oil
Dr Pickles Deluxe Antibacterial Foam Wash is a soothing aloe-based sanitising foam, perfect for studio tattoo artists use and for tattoo enthusiasts to use with the Dr Pickles Tattoo balm for healing.
This product has two key sanitising purposes, firstly for the artists to use whilst tattooing and secondly, for tattoo enthusiasts to keep the pigment in their artwork vibrant by preventing infection.
Our purifying foam is ideal for professional artists to prepare the skin for tattooing, during the tattoo and after the tattoo to remove any excess ink or body fluid.
Packed full of enzymes, nutrients, vitamins and minerals, aloe was added to our tattoo foam to provide moisture and hydration to sensitive skin.

TCJ 11
BLEEDING
EDGE
BARBERBRANDS.COM.AU
DRPICKLES.COM
One of the essential pieces of furniture in any barber shop is the perfect barber chair, which provide both style and comfort. Comfortel offers a range of barbers chairs as well as barber shop essentials designed to meet the needs of barbers and their clients, while ensuring that they are both functional and stylish. By providing trendsetting, high-quality salon furniture and equipment, Comfortel are committed to helping salon professionals create beautiful results and inspire creativity within their salons.
Check out their latest salon interior inspirations and the latest range of barbers chairs and barbers furniture & equipment.
Layrite Deluxe Dual Chamber Cement + Original
The Layrite brand champions products that wash out easily and offers supreme control over one's style. Layrite's Cement Clay is another customer favourite, offering exceptional hold with texture and definition.
The Layrite Deluxe Dual Chamber includes the Cement Clay and Original Pomade. The Cement Clay gives a strong hold and matte finish. While the Original Pomade gives a medium hold and medium shine. The best of two worlds in one container! Creating great hairstyles, one cocktail at a time.
12 TCJ BARBERBRANDS.COM.AU
BARBERBRANDS.COM.AU
It starts with the perfect barbers chair... & Comfortel can help!
COMFORTEL.COM.AU
Dr Pickles Original Paw Paw Balm
Made in Brisbane, Queensland using both fresh and fermented Australian pawpaw, coupled with soothing D Panthenol, Dr Pickles Original Paw Paw Balm is a natural antiseptic and provides relief from a variety of skin complaints. Packed full of skin friendly nutrients, Dr Pickles Original Paw Paw Balm has been specifically designed to heal dry, burnt, chapped and rashed skin, lips and dry cracked heels, whilst still being all natural and environmentally friendly. It has excellent healing and moisturising properties with the added D-Panthenol for skin cell rejuvenation. Our non-greasy formula will allow your skin to breathe whilst promoting fast skin repair. This product can also be used to treat fresh tattoos, the ingredient combination has proven successful in reducing scab formation and skin dehydration, whilst soothing tender freshly tattooed skin.
Zexa Soak It Jar
SUN ZAPPER ZINC STICKS
Zinc-based products are known as Mineral Sunscreens which act as a shield, blocking harmful sun rays and
Chemical Sunscreens work, which allow the harmful sun rays to absorb into the skin and then neutralise the ray's effects. Not only is Zinc a natural ingredient it also has many health benefits, like being anti-inflammatory and has healing properties perfect for people with sensitive skin and young children. Sunscreens are safe to use on children over 6 months old, before this age keep them
The Zexa Soak It Jar is a 1L, breakresistant acrylic jar designed for use with Zexa Soak It Disinfectant Soaking Solution.
Ideal for Barbers and Hairdressing Salons to effectively immerse and sanitise utensils between clients and end-of-day clean up.
Sized for total utensil immersion and easy retrieval using the pull-up basket, this is an excellent, durable sterilising and disinfecting tool. Just dispense a 50mL shot of the Zexa Soak It Soaking Solution from the 1L refill pack into the jar. Top up with water. Done!
ZEXACLEANSALON.ZEXA.COM.AU
SUNZAPPER.COM.AU
TCJ 13
DRPICKLES.COM
COVIDF#%KYOU
RECO VERY MUCH
THE BARBER AND HAIRDRESSING INDUSTRIES WERE AMONG THE MOST EFFECTED DURING THE COVID PANDEMIC. THE CLOSE PERSONAL CONTACT MADE IT VERY DIFFICULT TO COMPLETE A SIMPLE HAIRCUT. LOCKDOWN RULES ALSO CRIPPLED MANY OF OUR LARGE CITIES, MAKING IT NEARLY IMPOSSIBLE FOR THE INDUSTRY TO TRADE.
WE ARE BOUNCING BACK
SEAN EDWARDS
The barber and hairdressing industries were among the most effected during the Covid Pandemic. The close personal contact made it very difficult to complete a simple haircut. Lockdown rules also crippled many of our large cities, making it nearly impossible for the industry to trade. We can focus on the negativity, but the end of this pandemic is here and it's time to reflect on what good concepts and trends came out of this disaster. Australians are true battlers and I think we always know how to come out of the corner swinging. Let's look at some of the new trends that Covid helped us initiate.
CASHLESS PAYMENTS.
There was lots of debate around the rights of people having the choice to pay cash, resulting in most businesses forced to go cashless because of the hygiene factor of dirty money spreading disease via hand to hand contact. Payment gateways have sprung up everywhere and smart businesses like Tyro and Square have developed simple to maintain Point of Sales software which was directly linked to current systems of smart phones and tablets. For a very minimal cost barber shops could get started and eliminate cash transactions. Nearly 80% of all transactions are now cashless and in Australia our banking systems have been at the forefront in working with this technology and its partners.
14 TCJ
RECOVERY
BOOKING SYSTEMS.
Barbers were normally notoriously bad at making people wait for a cut, with a first-in-line system which may have worked in the old days when barbers were just cutting for the old, retired blokes who had all day to hang about telling stories. Walk-ins were fun for a time but I couldn't see that this style of system was going to be sustainable, as we have many labour shortages in our industry.
Times have definitely changed and people are time poor, especially now many of us are working multiple jobs, so we need to be organised to fit in the time for a haircut. Online booking systems have boomed over Covid in all industries and barbering businesses have some good software options to choose from. We have seen a big development in these bespoke packages designed to fit the culture of the Aussie barber shop. Shortcuts have been developing turnkey solutions for barbering and the hair industry for a decade and they offer some great starter solutions and inexpensive packages for most barber shop models. Many technology companies like Shortcuts have good industry knowledge because that was where these developers started from. Many barbers are spending more time now on the floor, back on the tools and haven't got the time to do paper work, so good technology to assist them is vital to profitability.
CLEANING.
When I first started The Cutthroat Journal, I was blown away by how bad the cleanliness was of many shops in our country. Being from the hospitality industry where cleanliness was essential, I knew it directly affected your bottom line. Covid achieved one massive improvement - it made barbers look at the cleanliness of their
businesses, as health and hygiene became everybody's business. If you did not comply, people soon told you! We saw a lot more personal hand cleaning and better care of tool hygiene. Barbers have a very large choice of cleaning products in the marketplace and this greater care to attention has been a good thing. As a media business we decided early into Covid to join forces with a chemical manufacturer, Zexa Clean, to assist in developing a Barber Range that barbers could afford and would be easy for them to use. One product that we were very proud to introduce was 'Clip It', a powerful spray pack that would clean, sanitise and lubricate clippers. This product was designed to use between customers and stop the spread of diseases like Folliculitis which I have personally experienced from dirty clippers in a barbershop.
TRAINING SYSTEMS.
We have seen a mass exodus of barbers from this industry, where opportunities stopped for many young barbers who left to find other careers. After recent research with longtime barbers, I have discovered many shops are turning to registered training organisations for help with the trainee and apprentice procurement and training programs. It is sometimes overwhelming to recruit and train in your own business, so outsourcing makes sense. We have also seen the rise of online training come into vogue and some of the world's best educators have set up businesses in this arena. Area Academy have really made inroads in this space and have been very active in teaching barbers the latest trends in the global barber industry. Eoin McCarthy has developed a smart Vlog where he and other industry professionals discuss industry happenings in a fun-towatch format.
OTHER REVENUE STREAMS.
Barbers have never been great retailers, compared to hairdressers. I believe it's been a good time for barbers to shine in this space as there are hundreds of great products out there in the marketplace that can be incorporated into a smart revenue stream within the shop. I love seeing good, dedicated retail spaces in barbershops where products are displayed. Most Trade Only Barber Products have a good margin of around 30% and is an easy revenue income. Franchise barbers understand this well and it's a big part of their business models, to carry certain products that have high turnover benefits with good profit.
PROCEDURES AND POLICIES.
Pre-Covid saw a lot of us rewrite our own business procedures, or start them.
Time has given us a major benefit of looking at our businesses under the microscope and fixing the broken bits. As a business consultant I like to revisit business plans, Policies and Procedures every few years. The hygiene issues forced by Covid saw us create new procedures around social distancing, masks, hygiene, and employee sickness policies. It's now time to look at how more procedures can be added into the operation manual, such as opening and closing practices, Health and Safety and risk recognition and the processes around creating a safer workplace. I also love seeing smart businesses incorporate procedures with their customer relationship management. Look at how policies can help with employee welfare regarding issues of mental health which have been brought on by the effects of Covid.
To summarise this article, it is a great time to start building business models again. There are some huge opportunities to put better workplace practices in place. There is also the factor of more reasonable sites available from abandoned businesses in key locations. It's always fun to build, so put a smile on your face and enjoy this new era of recovery.
TCJ 15
16 TCJ
EVER VISITED PIALLIGO IN THE ACT? WELL IF YOU DO AND YOU'RE IN NEED OF A FRESH CUT, OR WANT TO GO AND CHECK OUT A SHOP THAT IS TRUE TO OFFERING AN EXPERIENCE FOR THEIR CUSTOMERS, THEN DIRTY CHOPS IS THE DESTINATION FOR YOU.
Hilarious banter, skilled barbers and an ethos of inclusivity and fun, this shop run by Dave is a breath of fresh air. It's not just the shop itself that creates this experience but rather the team who operate there.
Dirty Chops was started in 2020, when founder - Dave - found himself in a position where he was unable to work in Canberra, due to the rising pandemic. Originally the business was just Davo chopping in his garage, talking smack, listening to swear word music, and sinking cans.
These are the driving forces behind everything we are here to do. Always working on our skillset, our team goes spare for their abilities to cut any head shape, hair length, growth pattern, style or texture, and do it with flair and charm.
CHOP HEADS, HAVE CRAP BANTER, BE INCLUSIVE OF EVERYONE, AND BE YOURSELF. THESE ARE THE DRIVING FORCES BEHIND EVERYTHING WE ARE HERE TO DO
Somehow, locals seemed to love the guts out of this, and came into the garage in droves. Skip forward 3 years, and Dirty Chops is in a 5 chair space in Pialligo, ACT.
We asked Dave to share his journey and what makes his business such a refreshing success.
We have 6 barbers working with us, and we are linked with our best mates in the hairdresser - Elluca Hair - next door.
Rather than tell you how we are based on some 'old school' values, and that we are 'redefining' barbering, the Dirty Chops team decided that we are not here to reinvent the wheel. Chop heads, have crap banter, be inclusive of everyone, and be yourself.
Being a part of our community is a giant part of what we do. Running Daddy Daughter Hair Workshops, Men's Mental Health nights, Wine Tastings, Punk Rock shows, bloody heaps. We just want ace people to feel ace about themselves.
Watch this space, we already have massive plans for growth, but our shop is still a place to come in, talk smack, listen to swear word music, sink cans, and get ace chops, and always will be.
TCJ 17
INDUSTRY . BARBER BANTER
BROKEN BUT gettingbetter
BRUCE MCINTYRE (BM) INTERVIEWS LINDSAY STEELE (STEELEY), FORMER
PROFESSIONAL DRUMMER, EVENTS PROMOTER AND EDUCATOR IN THE MUSIC INDUSTRY, THEN SERVED FOR 9 YEARS AS A NSW POLICE OFFICER.
In this interview Steeley is brutally honest and open about his mental health journey and road, not to recovery, but to living with it.
BM: Now Steeley before we get into the interview, I've heard you talk about a metaphor for Post-Traumatic Stress Disorder – PTSD, would you mind sharing that for context?
Steeley: Yeah of course mate, PTSD is like a cup being filled, all the traumatic events you witness continue to fill it up and eventually you lose the ability to empty it. That's how I would describe my personal journey with PTSD.
BM: So, leading to your story can you give me the turbo on some of the important background and big messages you want to get out?
Steeley: Sure, I had a great career in the music industry in my 20's but eventually had to scratch the itch and I was recruited by the NSW Police. I spent 9 months enduring the physical training and education and was sworn into the NSWPF in 2010. Interestingly, throughout my training at Goulburn there
was only one 40 minute lecture regarding our mental health in relation to Police work.
I was posted to the Mid North Coast and commenced work in general duties (uniform), eventually I moved into investigation roles. My first real dance with mental health came after having to review child abuse material. I had young kids at the time too, and it left me feeling infected. I kept on with things, but after breaking down at home one evening over something as simple as a TV commercial involving kids, I realised I needed to talk to someone. I didn't think it was the job though!
I thought it was just my age and pressures of family/ career.
I moved around in different roles, mainly in plain clothes, drug work, proactive team, and I spent two years working on the William TYRELL case. I loved going to work and the people I worked with. For me
the pointy end of the job wasn't the dead bodies, fatal accidents and domestics, as horrific as these scenes can be - it was child abuse. And to compound matters there was no real help on offer to officers in my role.
In retrospect, I had also started to develop some physical tics, like sniffing and wincing. Crooks found this hilarious and constantly accused me of having a drug problem! These tics, I would later learn, were associated
18 TCJ
PTSD IS LIKE A CUP BEING FILLED, ALL THE TRAUMATIC EVENTS YOU
with my hyper-vigilance and anxiety. They remain to this day.
BM: Mate, thanks for your openness and brutal honesty in sharing just a snippet of your massive journey. What do you say to people who are on a mental health journey or to those who have people in their world that are struggling with mental health?
Steeley: First point is, I'm purely sharing MY experience and MY journey, I know it's different for every individual. But I can tell you this - if someone in YOUR world seems to be struggling, they probably have had that devil on their back for a long time. It
will be a difficult conversation but you can't be afraid to use the word "suicide". I came very close to taking my own life and it came down to honest friends and family having the difficult conversations to really get me to seek the appropriate help.
BM: So, what is your encouragement for those who are on a mental health journey?
Steeley: You can get better, and you CAN learn to cope. We're not talking about a broken leg, it doesn't just eventually mend and you're back to running again. But sometimes you've just gotta learn to walk all over again, it may be with a slight limp, but you earned that limp and now you have a cool walk! Ha.
Am I still injured? Absolutely, but the further I push on, the better I get.
BM: Steeley, I really appreciate your time and opening up to tell The Cutthroat Journal readers your valuable story.
If you are experiencing mental health and not getting help, be brave and take action, please see your GP or contact Lifeline: phone 13 11 14.
COMMUNITY GROUP PROFILE
A great initiative happening on the Mid North Coast of NSW to support men's mental health with the ambition to create hope in the community, to change the very present mental health stigma and the way community, friends and family support each other.
Self Seen is a support network for men, to help them through their personal battles with mental health by creating connection and encouraging vulnerability in safe spaces.
Helping individuals understand the reasons behind behaviours and addictions, releasing stories and trauma they have been carrying in their lives, helping them step back into healthy selfregulation and empowerment.
Through vulnerability and connection we recognise that we are not alone. Through the sharing of our lived life experience, we can empathise with people, show them that we understand where they're at, what they're struggling with, so they know they're not alone in their darkest times and struggles.
The impact on the community has been recognised with SELF SEEN, winning Organisation of the Year and Ben Cudmore (cofounder), winning joint Citizen of the Year. Congrats team SELF SEEN.
Check out what the team are doing in the community and access great resources at: www.selfseen.com.au
WITNESS CONTINUE TO FILL IT UP AND EVENTUALLY YOU LOSE THE ABILITY TO EMPTY IT
The Barber's Choice Since 1948 prorasoaustralia.com.au The Barber's Choice Since 1948 prorasoaustralia.com.au The Barber's Choice Since 1948 prorasoaustralia.com.au
WHAT IS THE AUSTRALIAN HAIRDRESSING COUNCIL?
THE AHC IS A MEMBER ORGANISATION WHOSE SOLE PURPOSE IS FOR THE BETTERMENT OF THE INDUSTRY ACROSS A WIDE SPECTRUM OF OBJECTIVES.
We work on uplifting our industry's reputation, image and credibility. We support, inform and connect our community around Australia. Representing our Industry to the Government and the media is one of our key drivers.
We advocate for businesses, education and training.
WHO REPRESENTS THE BARBER INDUSTRY?
Creating an Industry body does not happen overnight! In fact, it has taken 12 years for the Australian Hairdressing Council to build our network and reputation as the trusted representative for the industry.
Currently, Barbering does not have an Association that is unique to its industry.
Therefore, the Barber Industry defaults under the AHC, as we have much in common, for example, the Award, apprenticeships, and skills shortages.
WHY DOES THE AHC SPEAK ON BEHALF OF THE BARBER INDUSTRY?
Government departments, regulators like the FWO and ATO, politicians and bureaucrats, treat barbering under the same banner of hairdressing. The AHC represents both Hairdressing and Barbering when we lobby or advocate to the Government.
GIVE ME AN EXAMPLE!
In 2019, Home Affairs announced Hairdressing and Barbering would be taken off the Skills Migration List. The AHC has continually lobbied against this to maintain our position to be able to sponsor overseas barbers and hairdressers. This meant countless submissions and meetings with Ministers and Senators, the Department of Home Affairs, Department of Employment, Department of Education, the Senate, the Skills Commission, roundtable meetings and even the media. We've invested a lot of time (and money) to protect both of our industries.
BUT IF I JOIN THE AHC, WIIFM?
What's in it for you? The AHC understands the challenges that all small businesses experience. As hairdressers and barbers, we may be great at our craft, but few of us wear ALL the "hats" that we are expected to wear as the owner of a business.
Employment law is confusing, yet the Fair Work Ombudsman (FWO) maintains you should know everything. Exploitation of staff and wage theft is on the agenda of the FWO. Renting a chair? Be sure to have a contract, otherwise the Australian Taxation Office (ATO) and FWO may decide your contractor is an employee… And the fines are substantial.
I CAN'T GET STAFF. WHAT'S THE AHC DOING ABOUT THIS?
The AHC launched HeadHunter Recruitment Australia to help the hairdressing, barber and beauty industry find staff. AHC members get a $100 discount on all packages. The platform we use is AI driven to find applicants across many recruitment boards and will target your ads at candidates, wherever they may be when online.
SO, WHAT'S A MEMBERSHIP WORTH?
What is it worth to any business owner to feel assured that they have access to unlimited HR advice, business resources, be included in a likeminded network and community to answer questions and give support, plus know there is an experienced organisation that has the interests of small business at heart when speaking to the Government? How much would it cost to engage advice outside of the AHC?
OK, BUT WHAT'S IT REALLY GOING TO COST ME? Membership fees are tax deductable! You can pay monthly or save $$ and pay annually.
Sole traders' fees are $416 paid annually or $39 paid monthly.
Businesses with staff pay $1029 annually or $95 monthly.
WHAT ELSE DO I GET?
The AHC has several member benefits and support. Our Associate Member network covers education, insurance, leasing advice, how to buy or sell your business, accountants, software, payment platforms, advertising and marketing, business coaching, salon design, suppliers, and also support on mental health, including suicide intervention and prevention, understanding domestic violence, supporting charitable community events such as Short Back and Sidewalks and Hair Aid. Our industries love to help the homeless in our community.
I WANT MORE…
Business podcasts and short videos on business tips, advice and information. An active social media community, timely informative eDMs, our annual Leadership Summit, collaborating on the best training for our industry, and so much more. And then there's SCHMOOZFEST, the AHC's hugely popular networking event in June - which is exactly that - schmoozing with food and drinks!
WHAT ABOUT BARBER QUALIFICATIONS?
Only in NSW and SA is it mandated that a Barber or Hairdresser must have a qualification to do hair for money! How do you feel about this?
The AHC understands the existing Apprenticeship system and Training Package (what they learn at college) does not suit the Barber Industry. Students/apprentices and even employers become demotivated by what they are expected to learn and teach when they just want to cut hair. There are some amazing, skilled barbers in our industryshould they have a qualification?
The AHC regularly meets with all stakeholders to collaborate and consult on what's the best learning experience for a barber. The outcome is the industry wants skilled barbers. So, what is the best way forward? Let's talk together and become a part of this important conversation.
WHY HAVE A QUALIFICATION?
This is one way that every individual barber and business owner can uplift the industry's reputation. The AWARD shows a pay rate for a qualified Barber. We all never imagine and hope that anything will go wrong in our businesses, but consumer complaints and claims are increasing.
HOW CAN WE BETTER THE INDUSTRY?
Being a part of the AHC strengthens our representation with Government Departments that make decisions affecting our barbers and businesses. A fragmented industry does not help an industry voice.
WHAT ELSE IS THERE?
The AHC Barber checklist sets you apart by recognising ethical business practices. It's recognition for you, your staff, and your clients that you proudly run a professional business. How you can support your industry's future and sustainability is to join the AHC. We have your interests at heart and want to see your industry respected and valued.
SO…DOES THE AHC WANT TO TAKE US OVER?
No, not at all. We are committed to the betterment of the industry and offer support for information when needed.
Thank you Cutthroat magazine for the opportunity to share what the role is of the Australian Hairdressing Council.
HOW DO I JOIN?
Simply via the website: theahc.org.au/
TCJ 21
memberships
thebarberexpo.com
THE RUN DOWN
SATURDAY 4TH MARCH
Doors open 12:30pm for a 1:00pm start
EDUCATION SESSIONS
1:00PM Luke Munn
(2 x AHFA Mens Hairdresser Of The Year, 20' American Crew ASC Global Winner)
*15min break
2:00PM
Immortal, Blacksmith Barbers and Ministry share the stage
*15min break
3:00PM
The Wahl Ambassador Session with Rob Szincsak
*15min break
4:00PM
The Proraso & Cutthroat Shave Masterclass
*15min break
5:00PM
Club Products with Jordan Tabakman
6:00PM - 10:00PM
Dr Pickles Expo Party At The NEX
SUNDAY 5TH MARCH
Doors open at 9:00am
EXPO DAY
EXHIBITORS
THE LAYRITE DELUXE BARBER OF THE YEAR COMPETITION 2023 FINALISTS
Open Division Judging
Apprentice Division Judging
Creative Division Judging
THE PRORASO BEARD & MO COMPETITION
THE CUTTHROAT TCOMPETITION
TCJ 23
Barber OF THE Year 2023 COMPETITION
OPEN DIVISION COMPETITION
1ST PRIZE
$5,000 CASH PRIZE
Along with the $5000AU cash prize, 1 box of Layrite products each month for 1 year delivered.
Video and photographic content to be used by Layrite Deluxe media for international exposure (subject to any
APPRENTICE COMPETITION
1ST PRIZE
$1000AU cash prize and a Proraso product hamper
2ND PRIZE
$500AU cash prize and a Proraso product hamper
3RD PRIZE
$250AU cash prize and a Proraso product hamper
PROUDLY SPONSORED BY TAFE NSW AND PRORASO
thebarberexpo.com
BEARD & MOUSTACHE COMPETITION
each receive: Proraso Hamper and a $50 Dan Murphy's gift voucher.
1ST PLACE IN: Free style category receive a $100 voucher and a super sized Proraso hamper. thebarberexpo.com
TCJ 27
THEE BE JUDGED
THESE BE JUDGES EL JUDGE SUPREMO - DAN DIXON
I am passionate about our industry and have had many great career highlights on 'the tools'. I have competed and won numerous regional and state awards for hairdressing and have represented American Crew, EVO and Kevin Murphy on stage and in salon. My work has been featured in GQ, Men's Health, FHM, VOGUE & Inked Mag. I still own a business, contribute to The Cutthroat Journal and enjoy offering my time to mentor business owners."
I'll be looking for Showmanship & Attitude, they pay homage to the older ways and I believe they create a difference between a good haircut and a great one. Obvious technique, directional cutting and power moves that show method and thought will
I will be looking for skill, technique, shape and form, suitability, cleanliness, professionalism and attention to detail.
@ROCCODAMORE.HAIR
28 TCJ
D'ADDERIO
I've always loved looking ahead... it'd be cool to see some fashion forward work... pushing the envelope and building really cool shapes. I've always been a perfectionist and so for me it's all about the detail... so i would love to see really cool, crisp finishes especially through the taper if you're going short and lots of movement and direction with purpose if it's a longer look. After last year's amazing work i can't wait to see what you all bring to the table.
@LINODADDERIO_AC_ALLSTAR
BRENDEN VENGOA
The main thing I'll be looking for in the barber competition heats is attention to detail & creativity. I think they are a must in today's modern barbering. The use of many techniques within the one haircut to create a unique style.
@BRENDEN_VENGOA
SUZI KELLY
I'm looking for a visionary and innovator in technique and style. For me, it's not always about the most outrageous, creative cut. But sometimes more about being disciplined in execution creating something beautiful with a little edge and personality.
@X.SUZIK
ROB SZINCSAK
I'll be looking at technique, suitability and styling of the finished look.
@HAIR.BYROB
CHRISTOPHER DUNKLEY
Thinking outside the box is my winner… barbering can easily be branded as skin fades and short cropped tops, whereas coming from an American Crew education background, hair is much more and I think celebrating length with shape with the ideas of masculinity is something that's truly missed when we talk men's business.
@CHRISMEDDLERS
SANDY CHONG
Definitely skill! I love a wellexecuted haircut or shave..
@MUMMACHONG
TCJ 29
thebarberexpo.com
EDUCATIONAL SESSIONS
Multi-award-winning Men's Hairdresser Luke Munn will be showcasing modern men's cutting techniques that will take you through shape, movement, scissor work, and clippers.
Take a sneak peek inside the workflow of how he creates his award-winning editorial looks as well as keeping his day-to-day clients looking their best with simple, broken-down techniques that are adapted for the shop floor.
Modern men's hair has taken a turn as of late and this is a great opportunity to keep up to date with the
MJ
Instagram sensation and some of Sydney's freshest fades are all thanks to MJ from Ministry Barbers.
MJ will be showcasing his 13 years of barbering on stage to show you how to properly execute the modern-day skin fade.
From the techniques he uses down to using the right tool for the right job, MJ will break down the steps and the walls to show you how a skin fade can be done with minimal effort even for the newest aspiring barber. From the techniques, the tools used, the shape and how to style and finish, MJ will cover everything needed to execute the freshest fades day in and day out in the barbershop.
@MINISTRYBARBERS
CAMERON
Having 13 years of barber industry experience, Cameron will showcase how men's grooming has had a turn from just fresh fades and hairstyles to well groomed beards and the art of a clean cutthroat finish. Everything from cutting to styling to the maintenance of a well groomed beard, Cameron will run through the aspects while showing you how easy it is to trim and style even the most unruly of beard, and how this can have a massive positive impact on dollar value to your business.
Join Cameron as he shows you the art of beard shape and style all with a cutthroat finish.
@THEBLACKSMITHBARBERS
JUSTIN
Almost as a veteran in the game, Justin brings you 17 years of barber expertise to showcase a traditional cut and style, working with longer lengths, he will show how easy it can be to not only cut and work with length as a barber but how a client can style and maintain in-between haircuts too.
It's not all about fades, opening up your mindset to new styles and traditional haircuts can improve dollar value, teach you new tricks of the trade and make you a more well rounded and exclusive barber to work with. We are seeing a lot more of this in 2023 and Justin is the man to showcase this. You won't want to miss it.
@JEDI_BARBER_
1PM: LUKE MUNN
2PM: IMMORTAL, BLACKSMITH BARBERS AND MINISTRY SHARE THE STAGE
CUTTHROAT SHAVE
3PM:
WAHL AMBASSADOR SESSION WITH ROB SZINCSAK
THE
Rob Szincsak is one of Australia's leading names in hair and a Wahl Professional Educator based in NSW. Robs passion lies within the mechanics of the hair and the technicality behind cutting, the understanding of shape and structure in each haircut.
Along with being a judge for the Barber of the Year, Rob will also be on the mainstage Saturday 4th March from 3pm-3.45pm where he will execute and educate about the trending Modern Mullet. Make sure you are there to get expert tips and tricks from one of Australia's finest Barbers and Stylists.
@HAIR.BYROB
for delivering a pleasurable and impeccable shave.
The Proraso master class will showcase a wet shave demonstration, focusing on correct product use and technique. You will learn how to maximise this service in your own business, and develop the core skills required to deliver an impeccable Proraso shave – 'The Proraso Experience'.
@ANTHONY_TAV1
5PM: CLUB PRODUCTS WITH JORDAN TABAKMAN
A modern approach to a salon efficient haircut, focusing on key techniques that will allow you to speed up your process of cutting without compromising techniques.
TCJ 31
thebarberexpo.com
32 TCJ
Chair FROM THE
Barber shop owners need to take on more apprentices now! If not, the pain in finding staff will become harder and harder. Senior barbers are asking for $30 or more an hour.
JAMES
( JIMMY ) O'BRIEN
2023 HAS STARTED WITH A BANG!! AFTER YEARS OF HARD TIMES FOR ALL BUSINESSES IT SEEMS THAT PERIOD HAS PASSED AND IS NOW BEHIND US. LOOKING INTO THE FUTURE, IT'S ALL UP FROM HERE. AGAIN, I START BY ASKING
'WHERE IS YOUR BUSINESS GOING?
WHAT IS THE PLAN?' WITH THE WORD RECESSION NOW IN THE CONVERSATION ALONG WITH RISING INTEREST RATES, UPDATING YOUR BUSINESS PLAN IS SOMETHING YOU SHOULD DO NOW.
WAGES ARE GOING UP, RENT IS INCREASING! START HAVING A PLAN IMMEDIATELY. LOOK INTO ACQUIRING A BOOKKEEPER TO HELP YOU SETUP A CASH FLOW FORECAST. IT IS YOUR NUMBER ONE TOOL IN BUSINESS.
I think that is great, but you need to be able to bring in 3x the wage. This has been the industry standard for as long as I have been in barbering. Recruiting barbers from other businesses, specifically apprentices, are an incessant occurrence at the present time. While we are funding the training and development of these apprentices they are being poached by other businesses prior to the completion of their qualification. Rather than cowardly undermine other chains and purposefully headhunt barbers, who have spent money and time to educate these apprentices, employers should be investing their own finances and offering job vacancies to young and unemployed members of the community, who are interested in obtaining a barbering apprenticeship. More stores are opening but the increase in training doesn't match the growth in apprentices. I receive so many emails each week from people who want to start barbering but shop owners don't want to put them on because they have no experience. Just remember, someone gave you the opportunity so let's pay it back! I respect all business leaders, specifically in an industry like barbering, where it has expanded so quickly. As a result of this development and the requirement to maintain industry standard, healthy competition between chains is expected. However, barbers should also be working together to strengthen the trade in its entirety. I have partnered up
with The Barber Academy to help with the education of my apprentices. So, I asked Gareth, CEO and Founder, to describe what The Barber Academy is about.
The Barber Academy's vision for what their students experience, learn and achieve at their institution, is a meticulously well thought out program that culminates from the benefits of his years of experience in the Registered Training Organization trade across many varied industries.
Couple this with their enthusiasm for the Barbering and Men's Grooming Industry and their tendency to think outside the box in terms of how they gather all the information and skill sets, both practical and theoretical, Gareth feels their students need to complete their courses at The Barber Academy. And we see not only a cracking team of highly skilled in-house educators but also many specialists from all facets of the industry involved to achieve the goal of giving their students the best start they can. The results are speaking for themselves with the numbers of Barber Academy Alumni successfully being placed in employment upon graduating.
More barber schools, more apprentices and let's work together to build a barber industry that continues to grow for years to come.
Barber Expo 2023!! I can't wait to go to a barbering expo again, it has been too long.
A big shout out to the team at Cutthroat Journal for hosting such an amazing expo. Beers, barbers and banter…
Live fast & look sharp
Jimmy Rod
TCJ 33
MORE BARBER SCHOOLS, MORE APPRENTICES AND LET'S WORK TOGETHER TO BUILD A BARBER INDUSTRY THAT CONTINUES TO GROW FOR YEARS TO COME.
Caffeinating your Barbershop
SEAN EDWARDS
Ihave two strings to my bow!
Not only do I have an interest in Barbering, I am also at the forefront of media for the Café Industry and travel the globe with our coffee consulting business. Many Barbers have asked me what the best coffee systems are for their shop, that can be run efficiently without too much labour input. Previously, this would have been a hard question to answer as manual espresso systems were always the best in quality coffee
Times have changed as automation in coffee has improved and has become more affordable
milk-based espresso drinks, such as flat whites, lattes or cappuccinos. So, replicating those drinks well without a skilled barista can be a challenge, until now, with some help from smart technology.
If I was to design a coffee system for a barbershop, I would be looking into a fully automatic espresso machine that also had quality milk steaming capability. Most manual systems require a large footprint of around a square metre, if you combine a machine and a grinder. In half this space you can put in a fully automatic system that will replicate the manual version, achieving a presentable coffee for your customer.
About five years ago I had the pleasure of working with the Swiss company Eversys who developed a fully automatic machine which had a very good adjustable grinder that slowed down the extraction process and delivered an excellent espresso shot. Since then, many other machine manufacturers have taken note and have improved their designs creating long espresso brew parameters. Manual machines operate at a time value of 30 seconds for a 30ml espresso shot. Most fully automatics extract coffee in 10 seconds which does not give enough brew time to deliver the correct taste profile of espresso. An automatic espresso
In Australia and New Zealand we don't expect to receive a bad coffee anymore and so if you want to impress your customer when you give them a free coffee, it needs to be bloody great. The best way to see if a system works for you is to look at the following scenarios.
If you have plenty of space and you love your coffee and have the time to dedicate to this passion, go for a manual system of a standalone machine and grinder. These systems can have a starting cost of around $5,000 for a decent boiler machine and a small commercial grinder. There are many small semi-commercial/domestic machines on the market that will work for you. If you shop smart and check out online reviews, you can get going pretty quickly. You will, however, need some training if you have not used manual equipment before.
If you have no time to stop and make a customer a coffee, I would be leading towards a fully automatic machine, which is often called a Bean to Cup system. As explained in my introduction this system has now become affordable and the quality is much higher. Systems can range from $3,000 to $10,000. Companies like Jura, Gaggia and DeLonghi are leading the way in high end domestic Bean to Cup coffee systems. With a Super Automatic you get what you pay for, like buying a car, so you need to work out what your needs are and what your coffee usage is likely to be. Another consideration is whether the machine needs to be plumbed in with a water supply. Jura has a larger super automatic that can be plumbed, and this will save time having to fill internal water tanks. Most domestic fully automatics run on 10amp power so if you switch up to a commercial machine you may need a 15-amp power supply.
Quality: The secret to all good coffee systems is fresh roasted beans that suit the brewing method. I am a part owner of Peak Coffee and we have designed a blend called "Pulse", specifically for super auto machines with a darker roast profile and 10% Robusta bean to work with a quicker extraction methodology, which most automatic machines operate on. There are over 1000 coffee roasters in Australia who sell fresh roasted coffee, so please steer clear of supermarket coffee without roast dates. Coffee only lasts six weeks from roasting if you keep the bag well sealed when opened.
Maintenance: All coffee systems need to be cleaned and maintained with regular servicing. Milk systems on auto machines need to be cleaned daily so bacteria's do not build up in internal pipe work and milk tanks. Most new equipment has auto clean functions that you need to follow, which only takes a few minutes at the end of each day.
To summarise on how to choose a coffee system to suit your business - try and taste the coffee first through the machine before you purchase it. Many of the major retailers have working machines in store that you can use. There are also lots of independent machine reviews on YouTube channels. I hope you enjoy this journey and find the quality system that suits your caffeine needs.
Sean
TCJ 35
SPACE
BUDGET Time Maintenance Infrastructure
TRY AND TASTE THE COFFEE FIRST THROUGH THE MACHINE BEFORE YOU PURCHASE IT
Quality
SUN ZAPPER WAS FOUNDED IN 1997 WITH THE GOAL TO FORMULATE AUSSIE MADE SUNSCREEN WITH THE HIGHEST PERFORMANCE FOR OUR BEACH LOVING COUNTRY.
For over 26 years their Zinc Sticks and Sunscreens have provided hundreds of thousands of people across 40 different countries with the highest degree of Broad Spectrum UVA+UVB SPF 50+ and 4 Hours
David and Christina Parnham took over Sun Zapper 10 years ago and started to make some major product changes to the existing range to suit a greater global market. The USA is now one of the large receivers, having a good summer market with coastal sports and a strong winter market with the ski season. Europe is also following the same growth trends.
Covid slowed the business down considerably, but the couple took the time to innovate whilst all travelled stopped. This forced break ended up being a great move for the business and Sun Zapper bounced back and sales have been exceptionally strong. One of the new product ranges that has boomed is the Tinted Moisturiser (BB Cream), which is an Australian made mineral sun cream.
Zinc-based products are known as Mineral Sunscreens which act as a shield, blocking harmful sun rays and reflecting them from

the skin. Very different to how Chemical Sunscreens work, which allow the harmful sun rays to absorb into the skin and then neutralise the ray's effects. Not only is Zinc a natural ingredient it also has many health benefits, like being anti-inflammatory and has healing properties perfect for people with sensitive skin and young children. Sunscreens are safe to use on children over 6 months old, before this age keep them out of direct sunlight.
Sun Zapper is best known for making Zinc Sticks in 7 colours. Adults can enjoy wearing a Skin Tone or Classic White Zinc, while the kids can go crazy with fluro Pink, Blue, Green and Yellow. A splash of colour is always fun at the beach, party or on your next outdoor adventure. Sun Zapper have been working on improving their formula, and in April will launch the Extreme Zinc Stick SPF 50+ range featuring new colours like Purple, Red and Orange. The Extreme Zinc Stick range has been tested to last longer in the harsh Aussie sun, surf, and snow.
Over the years we have become more aware of the harmful global warming effects on our reefs, especially the Australian Great Barrier Reef, a UNESCO World Heritage Site.
Many studies have shown the chemicals used in sunscreens bleach coral and harm marine life. Sun Zapper have done their part by formulating a 'Reef Safe' Sunscreen featuring 25% Zinc – Pure Zinc SPF 50+ Sunscreen 100mL (RRP $18.99). Sun Zapper's Pure Zinc Sunscreen has no chemical sun filters, only using Natural Zinc sun filters, it's also Vegan, Fragrance Free and Paraben Free.
YOU CAN FIND SUN ZAPPER PRODUCTS AT WOOLWORTHS, COLES AND MANY INDEPENDENT SURF SHOPS AND PHARMACIES. OR POP OVER TO THE SUN ZAPPER'S WEBSITE TO BUY AND SUPPORT THEM DIRECTLY sunzapper.
com.au
sunzapper
@sunzapper
Forgeryis legal!
FORGED DRINKS MELBOURNE ORIGINATED FROM ITS FOUNDERS' BREAK FROM ALCOHOL AFTER A MAJOR SURGERY.
Well-known global identity in the coffee/cafe space, Sean Edwards,
Whilst recuperating he gave up alcohol, yet still wanted to be part of adult life and have a refreshing evening beverage. During his research, Sean exposed this lifestyle choice was growing, however the product range was not keeping up with consumer demand in quality and expectation.
During Covid isolation Sean also built a successful cocktail bar called Stick in the coastal town of Port Macquarie, through his passion of mixology. Sean was very disappointed with the range of non-alcoholic spirits on the market and decided to experiment on a home-still and run alcohol to zero yet maintaining the original flavours from the botanicalbased washes. This was a good flavour starting block to hand over to a Melbourne based manufacturer with whom Sean had been involved in developing high end cafe products. Together the magic happened as science and marketing collided.
The Australian consumer has really taken check around health and lifestyle decisions and is slowing up on alcohol consumption by drinking less or switching to replicated beverages in zero alcohol offerings. There has been a small range of beer and wine in the marketplace for over 20 years,
but the quality and taste were not good enough to hook in the consumer fully. As science around beverage production evolved so has the quality of nonalcohol choices. The spirits collection has been very limited, mainly through the difficult processes that goes into the fermentation and distilling of manufacture. Again, many alcohol producers have been discarding flavour aspects of the distillation run that could be aging and formulated into a workable low or no alcohol spirit base. Forged is unique because the base range has been developed especially for the cocktail bar scenario. Many non-alcoholic bases lose their intensity when mixed with other beverages and most fade out in important taste profiles, like mouthfeel and the alcohol burn. Through a year of research and development Forged Drinks have come very close to original alcohol-based drink profiles when mixed as a cocktail. The team looked at which were the top 10 cocktails in the global market, they then started from this consumer angle developing quality non-alcohol, mainstream bases like whiskey, gin, vodka, rum and tequila. The team were very conscious to not just make another herbal based water which many of the other players had created. Sean wanted a zero alcohol base a cocktail barperson could pick off the bar shelf and replicate an alcoholic based cocktail.
The Forged range look impressive on the bar display and will appeal nicely to the consumer. The range has eight products
Dark Rum, Vodka, Whiskey, Gin, Pink Gin, Tramonto Bitters (Aperol), Agave Tibieza (Tequila) and Espresso Martini. The bases have all been Beta Tested and have also
been approved by some of Australia's best bartenders, while recipes have been created by an industry panel. The team are very excited to go to market and fill this unique
mixology space of the commercial and home bar. Sean and his team will be forging their way forward to become leaders in this nonalcoholic beverage marketplace.
–
WRITE-UP
5000BC
PAUL VALENTINE
I HAD THE PLEASURE OF VISITING THIS VERY COOL BARBER SHOP IN THE HEART OF THE SYDNEY CBD AND SPEAKING TO TAY AND JIMMY ABOUT THEIR BUSINESS.
WITH A NEW EDGE LOOK TO THEIR SHOP AND A SERVICE OFFERING TO APPEAL TO THAT INNER CITY CLIENTELE, 5000BC IS ANOTHER EXAMPLE OF PUSHING THE BOUNDARIES OF TRADITIONAL BARBER SHOPS TO MEET THEIR TARGET MARKET.
WHAT MOTIVATED YOU TO OPEN YOUR SHOP?
It's always been a pipe dream of ours to create our own space. Hairdressing is where we both started our careers, so we created something Sydney was missing. Melding the two worlds of hairdressing and barbering together. We saw a real gap in the market and wanted to create a space where clients would receive a classic barbering experience but in a modern, luxurious and refined setting. We've always known we could elevate the industry and bring something totally new and unique to the hair scene.
TAY AND JIMMYBUSINESS OWNERS
5000BC
OF
WHAT WAS YOUR BIGGEST CHALLENGE IN OPENING?
COVID 2021 was a nightmare, trying to liaise and project manage a shop fit out during a statewide lock down wasn't a walk in the park. There was uncertainty around when restrictions would be lifted and our business could finally open its doors. Upon opening, the majority of people were still working from home and the CBD was a ghost town. We're very grateful for our loyal clients that have supported us through it all.
HOW DO YOU CONTINUE TO KEEP THINGS "FRESH AND RELEVANT" FOR YOUR CUSTOMERS?
At 5000 BC we are all very passionate about keeping up with all the latest trends and fashion allowing us to incorporate this into our style and focusing on making all our clients look their personal best.
We are constantly adding to our highly curated list of Australian and New Zealand owned and made products. Making sure that our clients always have a choice of products that are at the forefront of the haircare industry in Australia. Every time they enter our doors they will see something new and exciting.
WHAT IS THE VISION FOR YOUR BUSINESS?
We aim to become not only a household name when it comes to hair and self care, but also Australia's leading bespoke and progressive barber shop, blending the two worlds of modern hairdressing and one of the oldest trades, barbering.
We are also creating a community based around our brand. With the addition of our apparel line, we aspire to make our customers feel like they are part of something bigger than just a financial transaction at another barbershop.
WHAT IS YOUR PROUDEST ACCOMPLISHMENT?
Professionally, without a doubt the day we opened our doors. As a barber/stylist, your ambition is to always be your own boss, to create something you can call your own and express yourself everyday.
Opening post lockdown, in a very tough financial climate the majority of people thought we were crazy but we have just gone from strength to strength.
WHAT ARE THREE ITEMS YOU'D TAKE WITH YOU TO A DESERTED ISLAND?
Endless supply of drinking water
Fishing rod
Book of "Poisonous Fish"
WHAT HAIR TRENDS DO YOU SEE CURRENTLY AND HOW DO YOU ADJUST TO IT?
Longer hair is definitely becoming more popular. I think this is where we strive, having our background in hairdressing really helps with this aspect.
A trend we are also seeing currently is people with curly hair wanting to no longer smooth out or straighten their hair but instead embrace their natural curl. Education around using certain curl enhancing and maintaining products and the use of a diffuser has really changed people's mentalities around living in their curls.
WHAT DO YOU THINK ARE THE BIGGEST CHALLENGES TO THE INDUSTRY AT THE MOMENT AND HOW ARE YOU WORKING TO OVERCOME THEM?
Our biggest challenge has always been educating people on how their experience should be when it comes to receiving a haircut. Breaking that stigma that haircuts are worth $30 and you just sit down and wait your turn.
The hair industry has evolved and progressed so far that the cost of your service now reflects the end product. Classic case of "you get what you pay for." Everyone is short on time and that's why our online booking platform is the most crucial and essential tool to growing our business.
SHOP 1/31-43 KING ST, SYD CBD 5000BC.COM.AU INDUSTRY . BARBER REVIEWS
WRITE-UP
BOY BARBERSHOP
PAUL VALENTINE
WHAT MOTIVATED YOU OPENING THE SHOP?
We have both been motivated by the basics that are often lacking in the industry. The ability to show up on time and do the job within the hours that you have committed to is one example of how a barbershop can let itself and clients down. Both of us have a natural understanding of these values and we thought was a good basis and foundation to start a shop.
WHAT WAS THE BIGGEST CHALLENGE IN OPENING?
Location!
We always had our hearts set on working in the greater Mermaid Beach area. Our motto was always "Nobby's or no where", and after looking at several potential frogs we finally found a place we were more than happy with and where we operate today.
WHAT IS THE VISION FOR YOUR BUSINESS?
The vision for the business is to stand out in the Industry as one that will last the test of time through consistency and adaptability. And to adhere to the values of BOY as a brand that we hold dear.
WHAT IS YOUR PROUDEST ACCOMPLISHMENT?
The day we opened to where we are now.
February 2020 we opened in the midst of heavy covid announcements and restrictions. People were scared and unsure as to how this would affect them personally and financially. We had periods in our first few months where we would literally cut 1 person the whole day. Fast forward 2 1/2 years we have a fiercely loyal team of barbers and apprentices, we are constantly booked and have 400 plus 5 star reviews spread across multiple socials.
WHAT ARE THREE ITEMS YOU WOULD TAKE ON A DESERTED ISLAND?
A 9 iron
An 80L bottle of scotch
A guide to not getting found on a deserted island.
WHAT HAIR TRENDS DO YOU SEE CURRENTLY AND HOW DO YOU ADJUST TO IT?
Here in QLD we are still stuck on the mullet, crop, mull or whatever other variation is going right now. We are far more cautious than other states in our decision to be different so it's a much slower process and normally we have plenty of time to adapt. It's the early adopters that challenge us but we are normally ready & excited for someone who asks for real change.
WHAT IS YOUR FAVOURITE THING TO DO WHEN YOU ARE NOT WORKING?
Other than hanging with our kids. Golf!! And maybe a "Call of duty session" hitting the beach and eating good food (or bad). Although we love work, we both enjoy being at home and taking time out to enjoy our beloved Gold Coast lifestyle with our families.
42 TCJ
WHAT'S THE BEST PIECE OF PROFESSIONAL ADVICE YOU HAVE EVER RECEIVED?
"Keep it simple", you can add whatever artistic flourishes and flair you like once you have a simple core philosophy down. Don't over complicate a simple but sound program, and always try to employ staff you respect.
WHAT IS THE BIGGEST CHALLENGE TO THE INDUSTRY AND HOW ARE YOU WORKING TO OVERCOME IT?
Market saturation! We are facing the same dilemma that hairdressers have been dealing with for the last 50 years. The deluge of new shop owners. Our natural philosophy is to accept the fact that local competition doesn't have to hurt you but can indeed help you. Look for ways to capitalise on a wandering client base. Focus on keeping the quality and service better than your competitors & you will turn a bad situation in your favour.
TCJ 43
INDUSTRY
BARBER
2251 GOLD COAST HIGHWAY, MERMAID BEACH QLD WWW.BOYBARBERSHOP.COM.AU
.
REVIEWS
@osakascissors
Zeta
Hitachi 440C
Power Blades: Scissor over comb, blunt cut, slicing
Handle: Ergo
Size (inches): 5.5, 6.0, 6.5. 7.0
Available in left hand
44 TCJ
asc sso s
@osa
www.passion-osaka.com
Zeta
Hitachi 440C
Power Blades: Scissor over comb, blunt cut, slicing
Handle: Ergo
Size (inches): 5.5, 6.0, 6.5. 7.0
Available in left hand
www.passion-osaka.com
@osakascissors
TCJ 45
WRITE-UP
MOLDIELOX BARBER SHOP
PAUL VALENTINE
FOUND IN MACKAY, NORTH QUEENSLAND IS AMY FROM MOLDIELOX BARBER SHOP. EPITOMISING THE DEFINITION OF A GENERAL VIBE OF 'COOL', AND CREATING A CUSTOMER EXPERIENCE – WITH OFFERINGS FROM WHISKEY TO A POOL TABLE –RESULTING IN A CLIENTELE WHO RETURNS TIME AND TIME AGAIN, IS THIS BARBER SHOP HAVEN THAT DESERVES TO BE RESPECTED.
46 TCJ
I ASKED AMY SOME QUESTIONS ABOUT HER JOURNEY AND WHAT LED HER TO WHERE SHE IS TODAY.
WHAT MOTIVATED YOU TO OPEN YOUR OWN BUSINESS?
I have always had a dream of owning my own shop but lacked the confidence to take the dive. After COVID dissolved my position from where I was working in 2020 I decided to take control of my dreams and make them a reality.
WHAT WAS YOUR BIGGEST CHALLENGE IN OPENING YOUR OWN BUSINESS?
Opening a shop in the midst of a worldwide pandemic was a massive challenge, both professionally and personally. There were many days where I would see only a few customers, leaving me to my own thoughts and fears with no distractions. The internal battles I had to work through were my biggest obstacle.
HOW DO YOU CONTINUE TO KEEP THINGS "FRESH AND RELEVANT" FOR YOUR CUSTOMERS?
We like to utilise a lot of tools like shop decor, social media and communication between our team and customers, which allows for constant feedback on what they would like to see our industry offer and to make a comfortable and modern environment for them and our team.
WHAT IS THE VISION FOR YOUR BUSINESS?
I have always wanted to create a safe and open place for clients and team members alike. My only vision is continuing this goal and hopefully expand the shop and offer the space to more people.
WHAT INSPIRED THE SHOP DESIGN AND FEEL?
I love the industrial workers pub aesthetic, like the Garrison in Peaky Blinders. I love the feeling of being comfortable in your 'local', where you meet friends and new people, that the main purpose of being there is to make connections, or to have a 'deep and meaningful' over a beer haha. I'm also a fan of the tattoo, skate and punk/metal scenes, which I've sprinkled throughout the shop and with the music we play.
WHAT SERVICES DO YOU OFFER AND WHAT AREA DO YOU SEE THE BIGGEST GROWTH IN?
We offer everything from old school to new school, but our service that has seen the biggest growth is our private bookings for weddings and special occasions, which tend to bring the spotlight back to the age-old favourite of hot towel shaves.
WHAT IS YOUR PROUDEST ACCOMPLISHMENT?
The shop and my team. No matter where Moldielox ends up, they are a dream I've always aimed for.
WHAT IS ONE OF YOUR FAVOURITE PRODUCT BRANDS, AND WHY?
Jericho has become a fast favourite in our shop, between the amazing scents and the versatility of the range - we are sold.
WHAT ARE THREE ITEMS YOU'D TAKE WITH YOU TO A DESERTED ISLAND?
Music, good company and pina coladas!
WHAT HAIR TRENDS DO YOU SEE CURRENTLY AND HOW DO YOU ADJUST TO THEM?
Mullets! These bad boys are a huge favourite for our team. Nothing makes me prouder than seeing a moldy mullet in the wild, especially as my team likes to bring our own flare to each one.
WHAT'S THE BEST PIECE OF PROFESSIONAL ADVICE YOU'VE EVER RECEIVED?
The best advice I have ever received is to "be you, stay true to yourself and the rest will come". I think it's easy to be swayed by social media and the empty, inauthentic portrait it can paint of people and brands alike, so staying true to yourself and being as authentic as you can is a hard task but gives you drive and contentment.
WHAT DO YOU THINK ARE THE BIGGEST CHALLENGES TO THE INDUSTRY AT THE MOMENT AND HOW ARE YOU WORKING TO OVERCOME THEM?
Lack of easily accessible face to face education for areas outside of major cities, and the competitive nature of people in our industry. I feel like we should be coming together to help each other out and create a healthy industry for the next generation of barbers and hairstylists. Dissolving the ego is a huge task and it will take all of us to accomplish it.
IS THERE ANYTHING ELSE YOU WOULD LIKE TO ADD?
We would like to thank The Cutthroat Journal for shining a spotlight on small shops in rural areas. We appreciate all the support!
TCJ 47
1/52
INDUSTRY . BARBER REVIEWS
GORDON STREET, MACKAY, QLD @MOLDIELOXBARBER
THE CLUB RANGE IS DEDICATED TO THE GROWING MOVEMENT OF MEN WHO CARE ABOUT THE WAY THEY LOOK & WANT PRODUCTS THEY CAN TRUST TO WORK, WITH MINIMAL FUSS.
The team behind CLUB understand the barbering industry with over 30 years of collective industry EXPERIENCE on the tools, running barbershops & education.
FAMILY OWNED, AUSTRALIAN MADE & CRUELTY FREE.
For more information please contact Lucas at Club Products HQ
sales@clubbarberpro.com @clubproducts +61 400 433 054
Inspired by the finest ingredients that Mother Nature and the ocean can provide, the TB range of skin and hair products is the collaboration of function and luxury with the added benefit of naturally derived, effective ingredients. AN INNOVATIVE RANGE OF MEN'S PRODUCTS THAT PUTS HAIR & SKIN HEALTH AT THE FOREFRONT For more information please contact Lucas at Tucker Browne HQ tucker@tuckerbrowne.com.au @tucker.browne +61 400 433 054 Developed in our Melbourne Laboratory Paraben & Sulphate Free / Ocean Extracts
staff development in our industry Education+
where is it heading?
As a business you need to develop a culture of success if you want to survive. This is predominantly achieved by having an engaged team who feel supported, have standards/ expectations of performance they know they need to meet, and regular and supportive feedback/ coaching to improve.
"WE WANT MORE" SEEMS TO BE THE MAIN TAKEAWAY, BUT HOW DO YOU KNOW THE RIGHT TYPE OF EDUCATION TO PROVIDE FOR YOURSELF AND YOUR TEAM? AND VITALLY WHEN IT IS PRESENTED, WHO REALLY WANTS TO
A team feeling engaged is not just about how much they earn – it's far more than that. It's about an investment in their development, an understanding that they play a significant part in the business and having them feel like they are being encouraged to become the best they can be. It should be every business owner's key focus, as team development leads to higher sales and profits – pretty simple. The barbering industry is evolving, we all know that is a fact, but it comes with significant challenges. With the influx of new businesses opening up, raising our industry standards to meet customers' expectations, and providing a service that sees them returning time after time is critical to ongoing success. Especially as the prices of services are growing due to economic impacts, value in what's being offered is scrutinised by customers. Due to the number of businesses that are in market now it's also highly competitive, so if you don't meet your customer's expectations they will simply go elsewhere, the issue here is, 95% of customers won't tell you they are not happy, they simply don't
Finding suitable barbers who are well trained and can actually make a positive impact on the floor is also becoming more difficult. Why? The answer is, we don't have enough trained barbers coming through the current systems to meet demand, while also the amount of sole trader operators has significantly increased. In addition, the demand for barbers means we are sacrificing experience and genuine skillset and paying more in wages, all out of
IT'S A TOPIC I HEAR A LOT ON MY TRAVELS INTO MANY BUSINESSES AND IN DISCUSSIONS WITH BARBERS AND
desperation and as a result, not seeing the levels of service and skill you need – tough situation to be in as it's crippling the industry in many ways and creating a culture of entitlement that is not healthy in the slightest. Therefore, the engaged and passionate barbers you do have need to be nurtured and have a reason to stay, and ongoing education is one way to do this.
All this being said, what is available in market and where are we heading? Educating yourself and team on how to interact with customers, personal development, product knowledge, retail sales skills and keeping up to date with current trends are all vital, but to be honest there hasn't been a lot of action in the industry to support this over recent years, until now.
Online training and accessibility is a fastgrowing sector that can have immensely positive impacts on self and business. Having the ability to develop your team in a timely, cost effective and easily accessible way ticks all the boxes and the content that is available to do this is becoming first class. Some of the leading businesses in this field are exceptionally busy as they also provide personalised and tailored in-house sessions that promote self-development and healthy mindset. This all leads to positive results.
Utilising brand ambassadors to create impactful content is changing the shape of traditional education methods and it means that remote businesses that don't have the luxury or cashflow to be able to attend the main city workshops can still create a culture of success and development. That is a big tick in my book! So, this option could be ideal for you or your business.
Melbourne-based business The Network by Area Academy is an example of this. Eoin McCarthy heads it up and has developed a significant new direction in industry training, which is refreshing and needed.
I asked Eoin how his business has evolved and how The Network operates:
"Our online platform allows anyone, anywhere, at any time the opportunity to learn all of our
philosophies, principles and skills. It contains most of the necessary tools one needs to excel in their career, in one easily accessible place.
After spending 4+ years educating the barbering and hairdressing industries here in Australia, my partner in crime Leigh & I realised that education wasn't easily accessible for everyone. Therefore, The Network is our entry-to-market product. We spent about a year developing it and the library now sits at over 100 lessons.
In terms of education actually working, it will never replace the impact that our in-person training has. The statistics show that if you
them and their business partners. That's a win-win for all involved.
Barber Temple based in Brisbane city has also burst onto the scene recently. With traditional live workshops, coupled with food trucks and gift packs for attendees it's been a needed development for education, in arguably the barber capital of Australia. With a highly skilled team of educators, an offering of different workshops and an environment that creates energy and learning, they have seen success in being able to provide education for different brands and trends.
They also operate a successful RTO in partnership with Matters in Grey and are developing the new wave of barbers for the industry.
I asked Sam Jarrod, director of Barber Temple how he has seen education advancing and what part to play in it has Barber Temple had.
"I think the biggest change I've seen has been the energy and appetite for quality, relevant education. Barbers are increasingly discerning about what they want from education. They see what's happening globally, and that really drives us to provide an offering that inspires while also respecting the fundamentals of good technique and process. We've always tried to stay true to that and provide a destination for barbers from all backgrounds to grow, learn and share their knowledge."
merely sit there, watch, and listen to education you may retain 7-14% of the information. If you take notes that jumps up to around 26%, the real results come from physical participation. Actively engaging in and doing the work shoots our retention up to 56%. That's where the real change happens. However, it's nice to have something that's available for everyone. We have shop owners buy the platform for their team as an incentive and they have reported back amazing results!"
Different brands in market are now also starting to develop their own online education platforms as the need to provide better support to their customer base is becoming more apparent.
Brands that embrace and invest in this will see a higher brand engagement and loyalty from customers which will lead to higher retail sales for
In summary, education is becoming more of a focal point and as it should. There are options available to everyone or any business that WANTS to provide a stimulating, creative and professional business culture.
This industry has so much to share, so much inspiration and talent, so why don't we embrace what's around us, who is around us and take a positive step to development and ongoing learning.
Bottom line – there are no excuses anymore and while the education piece is still developing across the industry, you can access relevant, professional and inspired training no matter what part of the country you live and work in. That's a very big step and one that will continue to grow.
Get amongst it and happy learning!!
TCJ 51
A TEAM FEELING ENGAGED IS NOT JUST ABOUT HOW MUCH THEY EARN – IT S FAR MORE THAN THAT. IT S ABOUT AN INVESTMENT IN THEIR DEVELOPMENT, AN UNDERSTANDING THAT THEY PLAY A SIGNIFICANT PART IN THE BUSINESS AND HAVING THEM FEEL LIKE THEY ARE BEING ENCOURAGED.
Proud Sponsor of the Barber Expo 2023
Proud Sponsor of the Barber Expo 2023
When you enrol in a TAFE NSW barbering course, you'll develop superior scissor skills and cleaner clipper techniques to deliver tighter styles and fresher fades.
When you enrol in a TAFE NSW barbering course, you'll develop superior scissor skills and cleaner clipper techniques to deliver tighter styles and fresher fades.
With access to purpose-built facilities and industry experienced teachers, you'll learn the hands-on, practical skills needed to make your mark in this creative and exciting industry.
With access to purpose-built facilities and industry experienced teachers, you'll learn the hands-on, practical skills needed to make your mark in this creative and exciting industry.
52 TCJ
tafensw.edu.au/barbering 131
Bring some style to your life. Study Barbering at TAFE NSW. RTO 90003 | CRICOS 00591E | HEP PRV12049
601
TAFE NSW
tafensw.edu.au/barbering 131 601 Bring some style to your life. Study Barbering at TAFE NSW. RTO 90003 | CRICOS 00591E | HEP PRV12049
TAFE NSW
Jericho Australia was created as a solution to a problem. Being in the Australian Army I had to shave every day for years which caused my face huge amounts of irritation After leaving Defence I decided that growing a beard was the best option for me. Although, sporting an awesome beard has its benefits, I discovered it was not without its downfalls
I've struggled with skin irritation, itchiness and obvious dry flakes to name a few When my partner suggested I incorporate oils into my daily routine to help combat the issues I was having, I got to see first hand how much improvement I was able to get using this method
We started playing around with using a few different oils, it was after this I discovered that when using a combination of oils I was able to reap the most benefits. The skin underneath my beard was calm ins tead of inflamed, the dry flakes were gone and I was no longer feeling itchy all the time This allowed me to have more confidence and less worries Hakuna Matata.
After a lot of researching and learning about what works and what doesn't, we were able to make our own These products we could guarantee were up to our standards as well as create ideal scents without all the chemical overload nonsense (t hat can end up doing more harm than good) So there it is, the reason why we have made our very own products and we hope you enjoy them just as much as we do.
Having a healthy, soft and great smelling beard doesn't come naturally- trust us, we get it
We've made this easy with our range of natural products thoughtfully handmade to get these desired results.
Using locally sourced produce like organic seed hemp oil, coconut oil, Shea Oil and more You won't regret it, not by the hair on your chinny chin chin
Jericho A u s t r a l i a
THE BARBER Blended
BARBERS ARE A FORCE TO BE RECKONED WITH. YOU'VE CARVED OUT YOUR OWN NICHE IN THE HAIR INDUSTRY – CREATING SUCCESSFUL MODERN-DAY BARBERSHOPS BUILT ON THE FOUNDATIONS OF TRADITION AND HEROING ONE OF THE LONGEST STANDING TRADES.
With the prevalence of walk-ins being one of the most distinctive aspects in the barber industry, as a homage to their roots, most barbers until recently haven't entertained the notion of bookings. This is like chalk and cheese to other businesses in the self-care industry, such as salons and clinics – which rely on appointments to run their business. Walk-ins are just a bonus for them! For barbers, walk-ins are the bread and butter of the biz.
THE BLENDED MODEL
Since 2020, we've seen many barbers adapting to take appointments, and change-up their overall client experience approach. At Shortcuts, we like to call this the blended model – where walk-ins and bookings can be handled in harmony.
For Shortcuts, our focus has really centralised around the blended model and creating a more userfriendly experience for barbershops and guests alike. Technology has been ingrained in our society for a few decades now, which means younger generations – the digital natives – are becoming a bigger part of our audience than ever before. Integrating tech with a bricks and mortar experience is becoming more commonplace and anticipated.
We've seen that and have given our software a spruce-up to facilitate those changes. When it comes to the walk-in side of the blended model, Shortcuts have made it so much easier for you to manage last minute appointments and walk-ins with intuitive design changes, scheduling improvements and improved visibility.
MANAGE GUEST EXPECTATIONS
Keeping guest expectations in check is crucial when you run a walk-in based business. If there's a queue, busy clients need to know how long they may have to wait.
Along with some user experience updates to make using the Walk-in Manager so much simpler, there's also been some significant updates to visibility over guest wait and service times functionality.
One of the user experience updates to the Walk-in Manager is a quoted start time, which is now displayed below the estimated start time for
any guests waiting in the queue. This will help your staff manage guest expectations, with clear visibility of when the guest is expecting their service to begin.
Another revamp is an estimated finish time, which now displays both the time the service is due to finish and the amount of time remaining until the end of the service, all in the one column for easy viewing.
You'll also be able to see the current service status, such as in progress, finished, or running over, more clearly in text for in-service visits.
When you can see exactly where all
your guests are in the queue and how your staff are handling the services, you are much better equipped for managing guest expectations.
VISUALISE YOUR DAY
Part of the blended model experience is giving you complete visibility over both your walk-in business and appointments all from the one place. In your Shortcuts Appointment Book, there's now a single view of both pre-booked appointments and walkin visits to help give you an overview of what your whole day looks like from all angles.
The Walk-in Manager estimated start times are updated frequently, with the visits automatically reflected in your Appointment Book, making guest management that much easier.
QUICK GUEST CHECK-INS
For guests who wish to have a lightning quick visit or don't want their details to be kept on file, they can now check-in with just a name. No other details needed! What this means is if they revisit, they won't have a history record to draw upon at their visit, but they will have a quicker check-in experience – which is perfect for clients in a rush.
The name your guest provides will display on the Wallboard and your team will call out that name when they're ready for your once-off guest which is why the only detail they need to give at check-in is a name. It's a win-win situation for those who value their privacy or are just after a super quick in-and-out cut.
The Walk-in Manager has always been well loved by Shortcuts barbers – helping them streamline their businesses and deliver a zero-fuss experience. As the industry adapts and changes to facilitate a more blended model and client booking experience, Shortcuts are here to support that.
To learn more about Shortcuts Walk-in Manager and the blended model, visit www.shortcuts.com.au/features/ walk-in-management/
56 www.dastaanlife.com.au Facebook/Instagram: dastaanlife info@dastaanlife.com.au Pictured L-R: Hair Rejuvenation Spray, Fortifying Pump Shampoo, Face Wash, Moisturiser, Eau de Parfum, Finishing Paste and Beard Oils - Sandalwood and Fresh Haze. Contact us for details of full product range.
and personal affordable price. Made ingredients so your feel their best in
Premium quality men's haircare and personal grooming products at an affordable price. Made with the finest high end ingredients so your customers can always look and feel their best in today's rush-hour world.
Premium quality men's haircare and personal grooming products at an affordable price. Made with the finest high end ingredients so your customers can always look and feel their best in today's rush-hour world.
Premium quality men's haircare and personal grooming products at an affordable price. Made with the finest high end ingredients so your customers can always look and feel their best in today's rush-hour world.
Available to approved stockists only. To apply to have Dastaan products available at your salon, get in touch with us today.
Available to approved stockists only. To apply to have Dastaan products available at your salon, get in touch with us today.
Available to approved stockists only. To apply to have Dastaan products available at your salon, get in touch with us today.
Available to approved stockists only. To apply to have Dastaan products available at your salon, get in touch with us today.
57
The business started humbly when cofounders, tattoo enthusiasts and above all, brothers Luke and Xenon Soden noticed that due to a lack of an alternative, people with fresh tattoos were applying nappy rash cream, or petroleum jelly filled 'paw paw' ointments (which contained less than 2% papaya) to treat their fresh artwork. With neither product being tailored to healing a delicate fresh tattoo, Xenon and Luke started researching the best way to heal a fresh tattoo. After having tried every product on the market, the team at Dr Pickles was established and started researching ways to take the best assets of all of these products and create something unique for the tattoo lovers.
Fueled by the passion to deliver a high-quality Australian made product to their community, Dr Pickles worked hard to create its first signature product the Original Formula Tattoo Balm. This revolutionary product contains both the active ingredient from the nappy rash cream (D-Panthenol), coupled with real, Australian papaya and was an instant hit with customers.
This innovative thinking positioned Dr Pickles as industry trailblazer and paved the way for the business to grow from selling in small boutiques and tattoo studios, to distributing multiple products from their range world-wide and selling in Woolworths.
Using the same principles and integrity, Dr Pickles rebranded and developed its 3 in 1 Body Wash, creating a product that was able to be used every day for all ages, skin and hair types.
Dr Pickles now has several products, including an apparel range, and will continue to pioneer through the market creating both innovative solutions for tattoo after care together with body care for the whole family.
DRPICKLES.COM
Dr Pickles-3 in 1 Body Wash
Dr Pickles have formulated its 3in1 Wash with the same principles it has for its high quality tattoo aftercare – all natural, all Australian, only made with high quality products and no hidden nasties.
Designed to be used in hair, on the face, beard and as a body wash, Dr Pickles' 3in1 Wash offers a minimalistic approach to self-care that replaces four products with one handy pump bottle. With an ingredient list that reads like a grocery list, here are a few of the key ingredients that make the recipe for our 3in1 Wash extra special:
• Sweet Almond Oil – Derived from high quality, Australian, edible almonds. Sweet Almond Oil is a gentle hypoallergic oil that is rich in vitamin E and perfect for skin hydration and protection
• Hemp Oil – Known for its properties to
hydrate the skin, hemp oil moisturises the body and strengthens hair to prevent breakage
• Citrus Oil – Protects and heals the skin. Famous for its ability to both brighten and create a barrier for the skin
• Peppermint Oil – Provides a refreshing scent that cools the skin and supports blood circulation.
Both 3in1 Wash options are vegan friendly, cruelty free, paraben and sulfate free, suitable for use on the hair, body and face, and are proudly Australian-made with a hypoallergenic formula. And of course, they feel and smell great!
TCJ 59
DRPICKLES.COM GET YOUR TICKETS AT: thebarberexpo.com DR PICKLES EXPO PARTY SATURDAY 4TH MARCH 6:00PM - 10:00PM AT THE NEX
T o f i n d o u t m o r e a b o u t s t o c k i n g D e p o t C o n t a c t B r a n d M a n a g e r , P a u l V a l e n t i n e o n ;
@ d e p o t m a l e t o o l s a u
60 TCJ
L
>>
S T YLING CAPSU
E
0 4 2 3 5 4 8 2 0 8 I G
<< T O V I E W T H E E N T I R E D E P O T P O R T F O L I O
A FAMILY OPERATED SALES AGENCY AND DISTRIBUTION BUSINESS THAT FOCUSES PRIMARILY ON AUSTRALIAN MEN'S GROOMING BRANDS FOR THE BARBER AND HAIRDRESSING MARKET. With international brands skyrocketing in costs, supporting local brands has never been more important, making amazing, inspired, professional products affordable with great returns to your business of course!
We aim to bring you the best local brands across the different retail categories, including style, shave, fragrance, beard, body, skin, and tattoo, enabling you to maximise retail sales and services for your business.
Each brand offers you an exciting proposition for your staff and customers, showing support to your business like no other.
We do also have a selection of high quality international brands that we feel superbly fits the market too, so please browse our brand offering online by scanning the QR code below to see what appeals to you. We have extensive knowledge of the Australian market as well as the products available so feel confident in our ability to provide you the best brands for your business.
TCJ 61
FRAGRANCE SKIN STYLE BEARD TATTOO SHAVE BODY TARAKONABRANDAGENCY.COM.AU WELCOME TO TARAKONA BRAND AGENCY.
FOR BARBERS, BY BARBERSLAYRITE DELUXE HAVE PUT THEIR MONEY WHERE THEIR MOUTH IS, AND IT IS A DELIGHT TO ANNOUNCE THIS ICONIC BRAND AS THE OFFICIAL SPONSOR FOR THE LAYRITE
LAYRITE DELUXE IS A NAME THAT'S SYNONYMOUS WITH THE BARBERING WORLD. SINCE 1999, LAYRITE HAS DOMINATED THE INDUSTRY AS THE ORIGINAL BARBER SHOP POMADE.
As the brainchild of Donnie Hawley, a barber himself still to this day, Layrite's products were created specifically for barbers seeking quality, originality, and functionality, with a product that holds like a wax and washes out like a gel. These products have been embraced by barbers and consumers worldwide due to their water-soluble nature. A barber's hands are their life and there's nothing worse than having dry, sore, and cracked hands from constantly washing petroleum-based products off. Layrite products are a dream to work with and help to keep a barber's hands in good shape, so you can do what you do best.
We have been extremely excited to see the Layrite Deluxe brand grow this year with the introduction to their new shave range that includes a Liquid Cream Shave and After Shave Balm. These additions have been warmly received and are now being put to work across the country.
Layrite Deluxe continues to prove their place and stand the test of time with
creativity and continual innovation. 2022 also saw Layrite release the much anticipated and revolutionary Dual Chamber! This 2-in-1 styling product has taken the concept of barber cocktailing to a new level.
Like any incredible drink, a variety of ingredients are needed to create an amazing head of hair. Donnie has become our own mixologist by cocktailing his Supershine Cream and Natural Matte Cream, as well as pairing Layrite's Original Pomade and Cement Clay, in order to achieve truly unique and creative hair styles.
For Barbers, By Barbers - Layrite Deluxe have put their money where their mouth is, and it is a delight to announce this iconic brand as the official sponsor for the Layrite Deluxe Barber of the Year competition at the 2023 Wahl Barber Expo. Layrite has generously provided some outstanding prizes that will be sure to attract the best barbers this country has on offer. In previous years, Layrite has been the chosen brand to provide grooming
products to the competitors, so already has a longstanding relationship with this particular competition. Due to the absence of The Barber Expo over the past couple of years, we are keen to see it back bigger and better than ever and are pumped to see the competitors put their barbering skills to the test in the battle for the prestigious title of Barber of the Year. 2023 will see three competition categories: Open, 1st and 2nd Year Apprentices, and Creative. Sign up now to enter via The Barber Expo website!
With the growth of Layrite Deluxe and how the products have been embraced worldwide over the last 23 years, we are proud to be the Australian distributor for such an outstanding brand and to offer it to our incredible customers Down Under. Layrite is the first brand that was created by a barber, and it is because of Donnie's understanding of a barber's role and needs that his empire goes from strength to strength. Please do not hesitate to get in touch with Barber Brands International to become a stockist or to learn more about the famous brand, Layrite Deluxe.
TCJ 65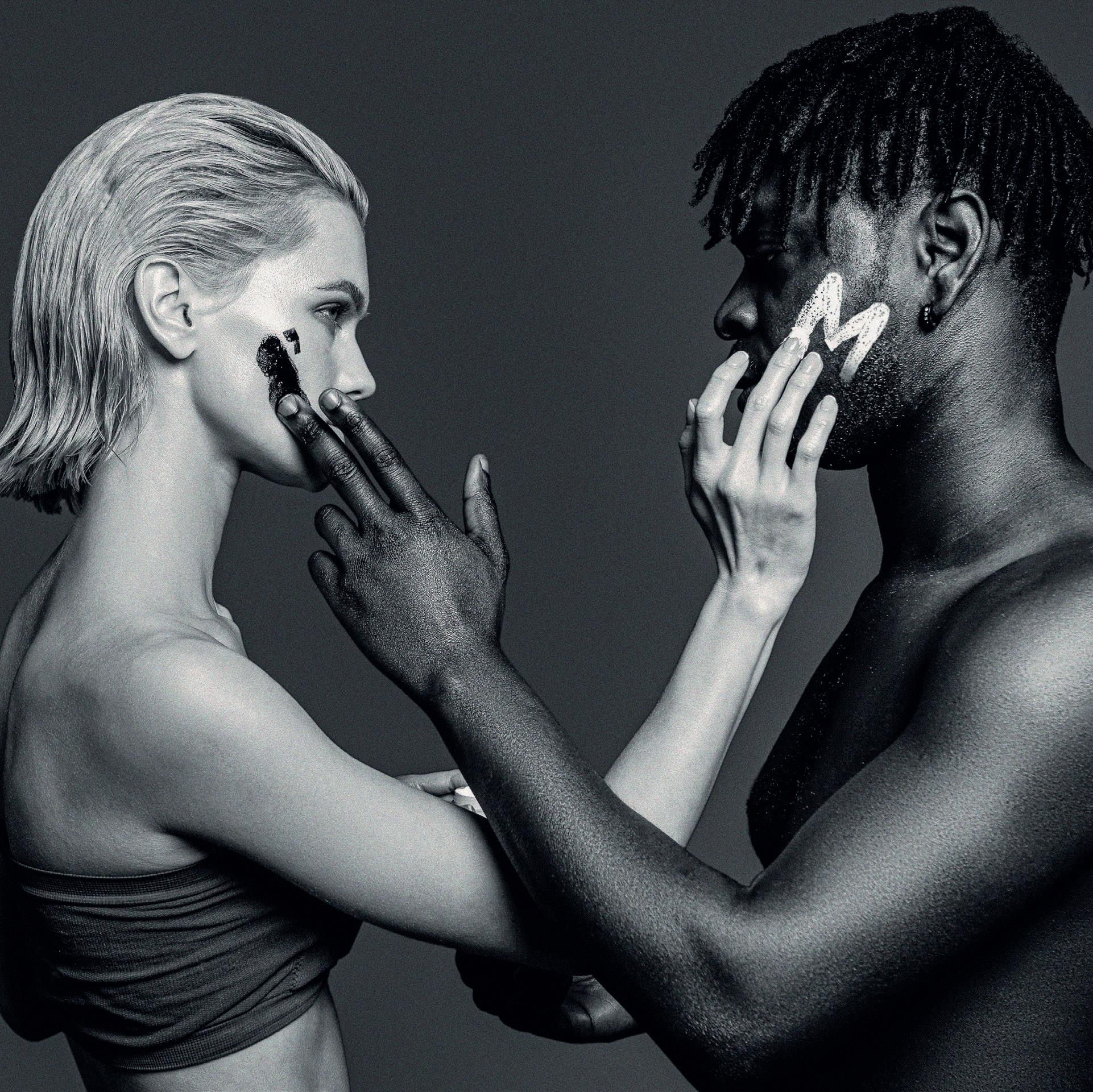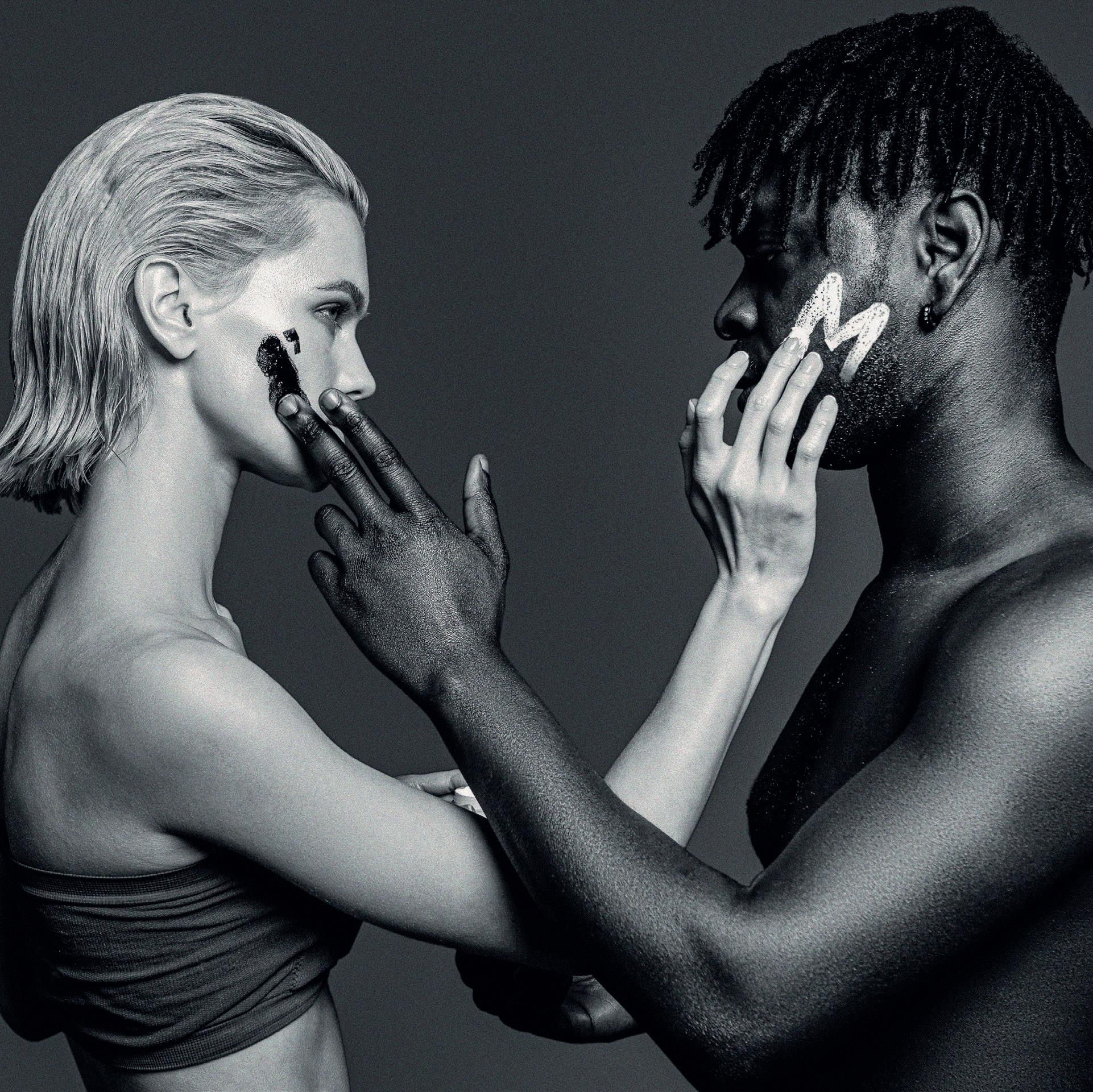 DR PICKLES ARTISTSPro Team
Elric GordOn:
Elric Gordon joined the Dr Pickles Specialist Team in April of 2022. Elric started his career as a tattoo artist approximately 10 years ago, since then, he has been afforded the opportunity to attend many domestic and international tattoo conventions, interact with artists and judge multiple competitions.
Dr Pickles is honored to be partnering with Elric on some future projects, we can't wait to show the world what our incredible artists have to offer.
Karlla Mendes:
Karlla Mendes has been a part of the Dr Pickles Specialist Team since November 2022. Karlla founded her studio Stylo Tattoo in 2002 and has since received myriad awards and mentions in major national and international events. In 2003, she was the first Brazilian woman to get an accolade in an international tattoo convention.
Karlla is passionate about transforming her clients' trauma orientated scars into art they can be proud of.
Check out her social project "We are Diamonds" on her website for more information on the wonderful work she does.
68 TCJ
FEST Mullet
THE TINY TOWN OF KURRI KURRI IN AUSTRALIA IS HOME TO 6,000 PEOPLE. LIKE MANY SMALL TOWNS, THE LOSS OF A GENERATIONAL EMPLOYER CREATED AN ECONOMIC CRISIS AND LOCAL BUSINESSES FELT THE IMPACT.
LAURA JOHNSON
In a country town, the pub serves not only as a watering hole but as a place for social connection. As the publican of the Chelmsford Hotel I was looking for something to create a tourism injection while also maintaining the sense of community that was so important. And so, the timing was perfect when an unlikely hero stepped up to the plate. All business in the front and party in the back. This town was saved by the mullet! I grant you, this seems like a lot of pressure to put on a haircut but in 2018 the first annual Mulletfest was run in Kurri Kurri, where those who had chosen the Mullet as a lifestyle, not a hairstyle, went head-to-head. Mulletfest credits the return
of the Mullet into the high fashion arena of the world as a direct result of the runaway success that was the birth of Mulletfest.
The event attracted more than 4000 people and media coverage in the US, and the UK. By 2019 it was 8000 people and had documentary crews arriving from Ireland and Croatia. Mulletfest had always had an international category where entrants could apply online, but by 2020
with the "Best Mullet of them All"  crowned at the Grand Final in December each year in the Hunter Valley NSW, takes home that worthy honour.
Though the style is iconic, it remains controversial, even mocked by some. There are regular stories about Mullets being banned from schools or hotels. If you feel like an outsider everywhere else, at Mulletfest you will feel like part of the family. We understand that it's the man or woman beneath the mane that matters. You need to be willing to look around, celebrate diversity and understand that maybe the heart is as big as the hair.
international mullet-clad hopefuls began arriving at the pub in person, from Norway, Philadelphia, Canada, and the UK.
After Covid turned the world upside down, Mulletfest didn't miss a beat and was still able to hold a Covid safe event for 2021. In 2022 with the world slowly returning to normal, we decided it was time to spread the love. The tourism and hospitality industries, which Mulletfest was designed to bolster, had been decimated by the pandemic. We took Mulletfest on tour, to do for other small towns what it had done for Kurri Kurri. The event's success was multi-dimensional, just like the style itself. We celebrate every form of the style from Grubby, Vintage, Ginger, Everyday, Extreme, and Rookie for those growing their Mullets for less than two years, as well as four aged categories for our juniors. All competition entrants are judged on their haircut, overall presentation and stage presence, and the person
From the beginning, Mulletfest has been raising money for the Mark Hughes Foundation, for research and care for those who have been diagnosed with brain cancer. It's a cause close to our hearts. Mark Hughes, a celebrated national rugby league player, grew up in Kurri Kurri and was diagnosed with brain cancer in 2013. He has worked tirelessly to create a better outcome for those in his situation. Mulletfest organiser, Laura Johnson, lost her friend Matt Foster to the disease in 2019. His wife Carly remains involved with the event and the Rookie category is now named in his honour. Laura's on-stage co-host for 3 years Prousty, also lost his battle with brain cancer in 2021. They are the reason why Mulletfest must continue.
The most unique beauty contest in the world is ready and waiting for your luscious locks. Now's the time to get involved. More information available at www.mulletfest.com.au
TCJ 69
ALL BUSINESS IN THE FRONT AND PARTY IN THE BACK. THIS TOWN WAS SAVED BY THE MULLET!
70 TCJ Cleans& disinfects A ustralian made Smells fantastic We are a proudly Australian owned company providing Australian made cleaning solutions to our customers. Zexa Clean products have been specifically developed to help maintain health and hygiene standards in your barber shop or hair salon. "Clean Fast, Clean Safe" is our focus on everything we do here at Zexa. Enjoy using our products... they smell fantastic! HELP PREVENT CROSS CONTAMINATION BETWEEN CLIENTS PAUL VALENTINE . 0478 864 244 PAUL@TARAKONABRANDAGENCY.COM.AU
The Barber's Choice Since 1948 prorasoaustralia.com.au
7000 haircuts delivered to those in need - free of charge and free of judgEment
SHORT BACK & SIDEWALKS PARTNERS WITH LEADING AUSTRALIAN HAIR CARE BRAND EVO TO REACH MAMMOTH GOAL
The lives of 7000 people experiencing homelessness have been positively impacted through receiving a free haircut from Short Back & Sidewalks (SBSW) as of Monday August 29.
"When you're cold, hungry, scared, and don't know where you'll be sleeping, your appearance isn't a high priority," said founder and CEO Craig "But positive connection and enhanced appearance are integral to your selfconfidence, mental health and well-being.
"It could be the confidence boost someone needs to apply for accommodation or for a job."
Hairdressers and barbers are the accidental counsellors of society and it's the meaningful connections through conversations that help the volunteers at
SBSW make a difference to some of the most marginalised community members in Australia.
"One of the common things we hear from our haircutting community is that they would love to volunteer their time, but aren't sure where to start," said evo's head of brand Nina Junin.
As they move towards a goal of 15,000 free
haircuts per year across Australia by 2025, SBSW is partnering with global hair care brand evo through connection with salons and hair cutters, plus ensuring all services are equipped with evo products and tools.
"What started as a few folk heading into car parks in Northbridge on weekends has now grown national and we're extremely proud to be positively impacting the life of our 7000th client," said Craig. "Partnering with an awesome, like minded organisation such as evo will give Short Back & Sidewalks the opportunity to scale our impact, and help more people in need as we move towards our target of 15,000 free haircuts a year by 2025."
The 7000th haircut was delivered during service at Passages Youth Engagement Hub in Perth, and was attended by The Hon. Patrick Gorman, Assistant Minister to the Prime Minister and Federal Member for Perth.
On any given night, over 116,000 people in Australia are experiencing homelessness. Homelessness is not "rooflessness". Only seven per cent of people without a home are sleeping rough. The majority of homelessness is hidden - people in crisis accommodation, rooming houses, insecure housing, overcrowded dwellings or couchsurfing.
GET INVOLVED, VISIT shortbackandsidewalks.com GET INVOLVED, VISIT shortbackandsidewalks.com
ON ANY GIVEN NIGHT, OVER 116,000 PEOPLE IN AUSTRALIA ARE EXPERIENCING HOMELESSNESS. HOMELESSNESS IS NOT 'ROOFLESSNESS'. ONLY SEVEN PER CENT OF PEOPLE WITHOUT A HOME ARE SLEEPING ROUGH. THE MAJORITY OF HOMELESSNESS IS HIDDEN - PEOPLE IN CRISIS ACCOMMODATION, ROOMING HOUSES, INSECURE HOUSING, OVERCROWDED DWELLINGS OR COUCHSURFING.
American Barber Haircare american_barber_haircare (03) 9555 1533 | sales@muimports.com.au | www.muimports.com.au 662 South Rd, Moorabbin Victoria 3189 Australia
6 tips to successful
SOMETIMES BARBERSHOP OWNERS FORGET ABOUT ONE OF THE EASIEST REVENUE
STREAMS, RETAIL!
PAUL VALENTINE
shops have plenty of wall and floor space to showcase products and it just needs a creative process to figure out utilising it well to generate retail money. Hair salons make an extra 30% per customer on retail purchases. I have looked back at some concepts I've personally used as a sales director for global haircare companies, and have attached them as follows:
BUILD TRUST WITH YOUR CUSTOMER
A customer chooses to visit your business and sit in your shop, and you have 30-45 mins on average of a captive audience to showcase your skills and develop trust. If they trust you with their hair, to make them feel amazing and build their confidence, then it stands to reason that they will also trust your judgement when it comes to the correct products to use in their hair or beard.
MostBUILD VALUE
Trust and value are the two reasons people buy anything. Combine them both and you have a powerful retail foundation to work from. Building value in retail products is as simple as advising the unique selling points that link directly to the style, shape of cut you are creating.
3IF YOU DON'T PROMOTE THE RETAIL PRODUCTS, GUESS WHAT? YOU WON'T SELL THEM!
Asking your customers to take home products that keeps maintaining the style they have just asked for is not being pushy- it's an extension of outstanding customer service, and quite frankly makes you look good.
2
1
in your Barbershop retail selling
DON'T ASK THIS QUESTION- "ARE YOU OK FOR PRODUCTS?"
99% of the time you'll get "yip I'm good" or similar. It's like when you are in a retail shop and a salesperson asks, "can I help you?" We nearly always respond with "I'm just looking", whether we are or not.
Asking this question kills the retail opportunity. Instead, say – "so I recommend that you use this type of product in your hair to maintain the style I've created", or "what are you currently using?" This opens up the conversation and allows you to showcase your knowledge, which both you and your customer will benefit from.
EDUCATE THE CUSTOMER IN THE CHAIR, WHILE USING THE PRODUCTS.
"Ben, I'm using this lightweight texture spray in your hair to give it more volume and texture. Then I'm going to add this finishing paste on the top to secure the shape without losing the volume I've created. It's just what you need for this type of style". This leads you to the promotion of the products at the conclusion of the service.
CONFIRM AND SUPPORT THEIR DECISION TO BUY
By saying "Ben these products are exactly what you need to keep this going at home with ease. It's what I'd use for sure, so I'm certain you will be very happy with the results you will get at home."
This may seem a lot but when you use these suggestions in simple steps and build your confidence in this area you WILL see your personal and business retail sales grow. Not only that, but you are offering a full complement of service and guess what? Your customers WANT you to sell them good products for use at home. By not doing this you are actually giving them a disservice and undermine the time you've spent creating their fresh new cut.
4 6 5
POST COVID IN THE USA
MIKEY DENTON
THE BEAUTY INDUSTRY IS ON THE RISE. WITH BARBERS, HAIR SALONS AND NAIL SALONS PROJECTED TO GROW 8.1 PERCENT FROM 2020-2030, FIVE TIMES FASTER THAN THE AVERAGE 1.7 PERCENT GROWTH FOR TOTAL EMPLOYMENT, IT'S CLEAR THAT THE BEAUTY INDUSTRY IS THRIVING. BRANDS ARE HAVING A GREAT YEAR AND HAIR COLOR SALES HAVE HIT ALL-TIME HIGHS.
THE STATS
PROJECTED EMPLOYMENT CHANGE IN THE PERSONAL CARE SERVICES INDUSTRY COMPARED WITH TOTAL ALL INDUSTRIES EMPLOYMENT, BY PERCENTAGE, 2020-2030
Percent change due to expected pandemic recovery
Percent change excluding pandemic recovery
Percent employment change, 2020-2030
The shift towards digital education and retail opportunities is driving the industry forward. Across the beauty sector, businesses are running 20% above 2019 levels and some are even surpassing the 2021 indicators. Barbers and hairdressers who are doing well are charging higher prices, which are being well received by consumers. However, according to a report from Yelp, salons and barbershops were ranked the highest for charging "too much," despite this report, many businesses have raised their prices in a justified manner.
The pandemic had an impact on the beauty industry, with people trying to cut and color their own hair at home. So, once the quarantine period was lifted, the appreciation for and the value in the experience and knowledge that salons and barbershops provided returned.
The retail aspect of salons and barbershops has seen huge spikes in sales, with 2021 salon service revenue at $50 billion and salon product sales for consumers at $3 billion.
There is also a growing trend towards eco-friendliness in the industry, with products using more recycled packaging and natural ingredients. The male customer base is also expanding, resulting in barber shops becoming more appealing and with additional services being offered beyond basic haircuts. Tips have gone up since the pandemic, with the average tip increasing from 1518% to 20%.
Many former owners and booth renters have become employees, while some employees have become business owners. The trend of men's specialists in salons has also been on the rise.
In conclusion, the beauty industry is thriving, driven by the shift towards digital education, retail opportunities, eco-friendliness, and the growing male customer base. With the abovementioned projected growth from 20202030, it's clear that the beauty industry is here to stay.
TOTAL, ALL INDUSTRIES
78 TCJ
Bio
Mikey is a hairstylist and former educator for the L'Oreal brand Baxter of California, Summit Academy in Portland, Oregon, and R+Co. He started working at a barbershop in Portland in 2012 and in 2015, he and his wife opened their own hybrid barbershop. The building was split into two, one side being a high end retail store and the other having a 7 chair barbershop. Mikey became an educator for Baxter of California in 2016, shortly after carrying the brand himself. During the last six years he has taught all over the United States and Australia and has a passion for scissor and clipper techniques and styling. Currently, Mikey works as a haircutting specialist at The Parker House Salon in Franklin, Tennessee. He also works as a salesman for Travis Parker Academy, PR for EditButter Studios and an ambassador for Kimiko Shears.
TCJ 79
0 5 15 25 10 20 30
PERSONAL CARE SERVICES
Barbageddon!
JIMBO - EX - BARBER
All throughout the ages, Barbers and Barbershops have been a mainstay in our society. You can count on one hand – actually, more like one finger come to think of it – times in history where people have turned away in droves from the humble barber experience. That one time that we can count on that one finger, Beatle-bloody-mania. When those 4 young lads from Birmingham first hit the scene in the early 60's, they were all sporting their fashionable 'mod mop cut' as they called it. But by the time it hit 1969, the Beatles had evolved from their clean-cut bowls to shagadelic long locks baby. The effect? During a chat with a barber in a rural country NSW town, he told me it was catastrophic. Barbers staying old school and set in their ways soon found they were phased out, with towns such as the one mentioned, losing 5 of their 6 barbershops during that point in history.
It was officially Barbageddon. So, could history be ready to repeat itself? It seems unlikely that a band will ever take the world by storm and influence the culture as much as The Beatles did. But fashion is ever changing. Let's face it. The barber culture has been feeding in a good paddock for a while now. With the popularity of fades, high medium or low, I could safely say that a good amount of our clients would come in every 1 to 2 weeks now to keep their fades fresh. So, what to do when fashion changes and it isn't all about the fade? When clients come in for a trim every 4 to 6 weeks instead? Or when the fashion turns to longer hair again?
It's unlikely we'll be reluctant to change as barbers were at the time of The Beatles. These days we are much more open to moving with the times and adaptation.
But what will that look like? What are the solutions? We've posed these ponderings to
some barber shop owners around the place, and here's what they had to say.
David Morton owner of Barber Brands who supplies 1000 of Barbers shops in Australia and New Zealand also has some concerns of where the industry is heading and is looking
80 TCJ
Barbageddon!
ahead for future obstacles. David was in a senior management role in a global hair product company and saw first-hand what happened to the industry when barbers refused to follow long hair change trends. He saw how hair salons adapted quickly to change and barbershops went into decline because young men went to the hairdresser and not the barbershop.
David sees customer service being the focus now and recommends Barbers build rapport by creating strong friendships and having
the right feel to the business that makes clients keep wanting to come back. The barbershop must feel like a safe space to encourage an environment where all topics can be discussed inhouse. A Barbershop is an institution for making customers feel great about themselves, both physically and emotionally.
David also supports barbers to look at aftercare programs. This means supporting clients with homecare options of products and tutorial and keeping in touch with them on a regular basis through some form of communication channel.
Ash Benson from regional barbershop, Benson's Barbershop in Port Macquarie, also has felt there is a strong need to understand long hair trends and cutting techniques and has staged some one-on-one training sessions with a professional educator focusing on scissor work. Ash has seen a slow take up of long hair and is confident with ongoing training he can keep up with the styles coming through. He was very apprehensive to do long hair styling but is enjoying the scissors skills they are learning.
BARBERS STAYING OLD SCHOOL AND SET IN THEIR WAYS SOON FOUND THEY WERE PHASED OUT, WITH TOWNS LOSING 5 OF THEIR 6 BARBERSHOPS DURING THAT POINT IN HISTORY.
Paul Valentine from Tarakona Brands visits hundreds of barbershops annually and talks to lots of barbers. He says that the chat on the ground is trends are slowly changing and more barbers are gradually adapting to new longer hair styling and most see the importance of scissor work for long hair layering. He is also seeing trends for colour treatments that is not normally offered in traditional barbershops. Paul's tip is to adapt and recognise that you must keep innovating so you don't get caught sitting on the fence.
Is Barbageddon going to happen? Maybe, but it might be a slower transition than first thought. One thing that is always predictable in life is change.
TCJ 81
SAME DAY DISPATCH Legendary Customer Service Price Match Guarantee Same Day Dispatch Family Own Business W: barberco.com.au P: 1300 794 Unit 12, 10 Pioneer Avenue, Tuggerah, N
Unit 12, 10 Pioneer Avenue, Tuggerah, NSW, 2259 USE CODE: STUDENT23 One Stop Shop For Barber Supplies Price Match Guarantee Student Barber Kits Family Owned Business Easy Online Ordering W: barberco.com.au P: 1300 794 088 Unit 12, 10 Pioneer Avenue, Tuggerah, NSW, 2259 STUDENT DISCOUNT AVAILABLE USE CODE: STUDENT23