Volume 02, Issue No. 05 • OCTOBER 2022 SCOTT MCELROY DeniedAccessibility:butNotDefeated NORMA CRESS Thankful: How One Woman Turned Trials into Triumphs CARL SCHNEIDER Above the Clouds: Celebrating a Career Dedicated to Flight 23 08 28
BUYING OR SELLING AS EASY AS 1, 2, 3 A HOME Lina Piedrahita, Broker 2801 SW College Rd #10 Ocala, FL 34474
NMLS ID # 2251336 | REAL ESTATE LICENSE # SL3540904 | NPN # 3528346 WE'RE YOUR PLACE 352.415.4589 YOURPLACEOCALA.COM WITH ONLY ONE CONTACT, YOU SAVE TIME & MONEY REAL ESTATE TRANSACTIONS1 MORTGAGE OR COMMERCIAL LOAN2 TITLE & SETTLEMENT SERVICES3
FOLLOWINFO@LOCALAMAG.COMUS Facebook @LOCALAMAG Instagram @LOCALAMAG LinkedIn LOCALA MAGAZINE Twitter @LOCALAMAGAZINE Pinterest @LOCALAMAG TikTok @LOCALAMAG YouTube LOCALA MAGAZINE LISA ANDERSON MEDIA, LLC chief executive officer LISA ANDERSON website LISAANDERSONMEDIA.COM © Lisa Anderson Media, LLC and Locala™. All rights reserved. Online: ISSN 2771-1056, Print: ISSN 2771-1048, October 2022, Volume 02, Issue Number 05. Locala™ is a monthly publication, which is published by Lisa Anderson Media, LLC, 2320 NE 2nd Street, Unit 5, Ocala, FL 34470. Nothing may be reprinted in whole or in part without written permission from the publisher. For reprint or reuse permission, email info@localamag.com. Cover price for sale distribution is $5.84. Proudly printed at First Impressions Printing, 1827 SW 27th Avenue, Ocala, FL 34471
media manager JOSHUA JACOBS contributing photographer MARK ANDERSON stock photography service DEPOSITPHOTOS.COM stock photography service
SALES & DISTRIBUTION media kits LOCALAMAG.COM/SUBSCRIBE general inquiries SALES@LOCALAMAG.COM phone number 352.360.7206 sales manager ROBIN SCHERAGA email ROBIN@LISAANDERSONMEDIA.COMWWW.LOCALAMAG.COM phone number 352.360.7206 general email
LISA ANDERSON, PUBLISHER lisa@lisaandersonmedia.com
senior copy editor JODI ANDERSON staff advisor CHAD TAYLOR
ART DEPARTMENT
contributing writers APPLETON MUSEUM TEAM MEMBERS contributing writer MARK ANDERSON contributing writer DR. MANAL FAKHOURY contributing writer CYNTHIA MCFARLAND contributing writer CIERRA ROSS contributing writer TAYLOR STRICKLAND
EDITORIALPEXELS.COM
ON THE COVER 23 08 28 TABLE OF CONTENTS LETTER FROM THE PUBLISHER Dear HistoryOcalaofUs BREAKING SOCIAL NORMS HowThankful:One Woman Turned Trials into Triumphs FROM THE PADDOCK Tiny but Big Impact: Mini Therapy Horses Bring Comfort to Many ACCESS DeniedAccessibility:butNot Defeated THE CHEWS LETTER The Journey: One Woman's Passion To Create Opportunity ARTIST CORNER Unreal PhotographerObservations:Reflects on the Evolution of His Work Sunshyne Maxwell: Artist Q&A HISTORY OF US Cost of Kindness: Retired Postmaster Continues To Give CivilCommunity:RightsActivist Recalls a Life of Service Creative Thinking: A Passion Becomes a Career FEATURE Above the CelebratingClouds:aCareer Dedicated to Flight 04 08 19 23 33 37 39 11 14 16 28 localamag.com 3
An additional change includes a new department in the magazine called Access. This department will focus on the group of people who need accessibility and don't always get it. Over the next few months, you'll read stories from the deaf community, hard of hearing, blind, and more.
As always, I hope you enjoy this issue. Be safe and have fun as we head into the busy holiday season.
Most Sincerely,
LETTER FROM THE PUBLISHER
You may note that this letter is my only contribution to this issue. It is bittersweet, but I am excited to introduce you to some new writers: Cierra Ross and Taylor Strickland.
FilmDenbyPhoto
This month, we focus on the 55-plus community and their contribution to our nation, community, and history. From civil rights activists to NASA employees, you will love learning more about the "older" generation.
While dwelling in the past isn't always the healthiest of approaches, understanding and learning from it are essential. Our large senior community offers us a unique opportunity to learn from the people who actually lived it.
This new department does replace our From the Experts department. However, we know how much you enjoy Dr. Manal Fakhoury's articles about leadership, and she has agreed to keep writing them for our blog. So, be sure to head to our website and subscribe to our e-newsletter if you don't want to miss a thing!
LISA ANDERSON
localamag.com4
DEAR OCALA, Jurassic Park author, Michael Crichton states, "If you don't know history, then you don't know anything. You are a leaf that doesn't know it is part of a tree."
COMMUNITY MUSIC CONSERVATORY THE BEST IN LIVE ENTERTAINMENT All ages and skill levels Summer and Fall classes Fun and affordable Scholarships available Accessible programming Group Classes | Private SLessons can the QR code to view the full listing of events Call 352.351.1606 or visit us at 500 NE 9th Street Ocala, FL 34470 MUSIC Classes National and Regional Artists • Ocala Symphony Orchestra Unforgettable Concert Experiences
AUTHORS CONNIE ROSE DANA WENDYSYDNEYSHEREESEMANALLAURENLAURAKHADÍJIHKATERINAJODIJEANNEJACQUELINFANNIEESMIRNAOLMSTEADCARABALLOOCASIOKORPELAHENNINGSENANDERSONMACKENZIEMITCHELL-POLKAFLORESDEBICKFAKHOURYFLOYDRAFFERTYMESTAS NOW AVAILABLE ON AMAZON
NORMA CRESS
Story by CIERRA ROSS Photo by JOSHUA JACOBS
Thankful ONE WOMAN TURNED TRIALS INTO TRIUMPHS
HOW
BREAKING SOCIAL NORMS localamag.com8
LOVE AND FAITH
The hardships Norma faced didn't diminish her zeal and love for life. In 1997, Norma married Hollis, who was diagnosed with colon cancer. The surgeons removed a quarter of his colon, and he recovered. However, in 2007, Hollis was
"[Hollis] is a very positive person. He doesn't just help me to deal with things, but he himself heals fast because he's very spiritual. He goes in full 'if I die it's because I'm supposed to.' I don't stress as much." The faith her husband possesses overflows and rests upon Norma's shoulders. Despite the challenge of watching her husband battle with cancer, she says, "I am most grateful for the experiences that life has put me through, because I believe they made me who I am."
Norma entered the U.S. in 1972 and didn't speak English. She could read English and understand some spoken English. However, at that time, she distinctly remembers being told she could never achieve her goal. "The principal of the high school wouldn't accept me, because he said I was going to fail," Norma recalls. Without the advocacy of her family, she may not have been able to go to school. "I proved him wrong, because the first report card I got three As and two Bs." Norma beams as she recounted the moment. "So, to me, that's like the biggest accomplishment in my life that somebody said, 'you can't come to my high school because you're going to fail,' and I didn't fail." That drive seems to have become a mantra for Norma's life. "Don't tell me I can't do it, because I'm going to do it."
A
BREAKING SOCIAL NORMS localamag.com 9
diagnosed with Hairy Cell Leukemia and had to undergo chemotherapy for eight days, but not even that could slow him down. A year later, the doctors found a tumor on his back; the surgery took a total of 21 hours. Hollis went in for surgery for 10 hours. "I almost lost him then. The first 10 hours, his blood pressure plummeted, so they had to close him up." Then, in the middle of the night, Hollis was rushed back into surgery. "[T]hey didn't know if they were going to be able to save him." After 11 hours, Hollis made it out with a titanium metal spine, because the tumor had already eaten through his bone. Norma and Hollis' journey with cancer resurfaced in February 2022, when Hollis lost another third of hisNormacolon.noted that
Norma was born in Juarez, Mexico. She had three goals that drove her forward. The first goal she wanted to achieve was to pursue higher education past the sixth grade, which was the highest education girls typically achieved in the late 1960s in her home town. Along with her education, she states, "Number two, I wanted to learn [English], and then, three, I wanted to get in the military." To accomplish her goals, she needed to cross the border. Mexico didn't allow women into their military, and the United States offered the opportunity to learn English, as well as provide her with the education she desired.
t the age of 15, Norma Cress crossed the border from Mexico into the United States. After a month of living on her own in Tijuana, waiting for her visa, she was finally able to join her family in California.
After graduating high school, Norma enlisted in the military. In July 1975, she headed to basic training. Her desire for joining the military started young. Norma said, "I saw pictures of my ancestors [with] their horses [in] their uniforms. [They] looked so amazing to me." She became a construction and utility worker before accepting a position in Fort Meade, Maryland as the mail clerk. Her time in the military came to an end in 1979, when she realized her job prevented her from building a relationship with her daughter. "I enjoyed being in the military. To this day, I wish I would have stayed longer," Norma said. She tried going back years later, but there was no one she trusted enough to tend to her children in case she was deployed.
In 1988, Norma moved to Ocala, Florida, and her passion for people began to stir. For 25 years, Norma worked as a human and civil rights advocate and as a union organizer for the Florida Education Association. She advocated for the support personnel and loved what she did. "They kinda were my people, because I started as a secretary and then I became a professional." It was more than a promotion for Norma; it was a way to help those individuals in a variety of capacities. "I represented everything from bus drivers, who were accused of pushing a kid off the bus, to teachers, who were accused of the worst."
JOINING UP
A PASSION TO HELP OTHERS
In 2014, Norma became involved with Toastmasters. "The reason why I started Spanglish Toastmasters is because there are a lot of people in Ocala–in Florida in general–that are Spanish speakers that are either trying to learn English or even Englishspeaking people who want to learn Spanish." The Spanglish Toastmasters provides Norma the ability to bridge the gap between English and Spanish. "I really enjoyed it… And the fact that it's helping people…It turned out to be a really rewarding club." The idea of helping people seemed to shape the course of Norma's life.
Photo Credit: Dave Miller
www.nomaocala.com
Cost of Kindness
HISTORY OF US
RETIREDCONTINUESPOSTMASTERTOGIVE localamag.com 11
localamag.com12
DIANNE MATHESON
Story by TAYLOR STRICKLAND Photo by JOSHUA JACOBS
HISTORY OF US
Though some may have grown to resent the communal living, Dianne was just happy to be of service.
Despite the scarcity, Dianne's large family remained generous and accommodating throughout her youth. "Mama was always taking someone in. My four adopted siblings were originally neighbors. Their father was a truck driver, and their mother took off while he was working and left them alone."
Once she found a way in, Dianne spent 19 years with the Postal Service. "Post offices were a lot like general stores, back in the day," she explains. "They were gathering places. I loved it, because I love helping people. I had so much contact with the community. I talked and prayed with people that needed help. It's a shame people don't have the time nowadays."
When asked how she endured those tumultuous years, Dianne points to the sense of purpose instilled in her at a young age. "There is no time for crying when others need you."
In fact, Dianne doesn't remember a time in her childhood where she didn't have to share. "All of my aunts and uncles had children around the same age, so every year before school started, an aunt would bring clothes for us. In return, Mama washed and packaged all of our clothes and sent them to some other family."
Since her retirement from the post office, Dianne now serves her community through the church where her son ministers. She makes hospital visits to comfort the afflicted, participates in community parades and charity drives, quilts blankets for those who have lost loved ones, and always makes sure to reach out to herIfneighbors.Diannecould impart anything about herself to others, it would be that community and kindness the basis of unity. "No matter your hardships, don't let them keep you from being kind. Kindness costs you nothing."
"In school, I always wanted to be a helper. I was a people pleaser—sometimes to my detriment."
To support her little family of two, Dianne worked many jobs before finding her way to the U.S. Postal Service. At one point, Dianne was taking a shift at the post office in the morning, a shift at the bank in the afternoon, and returning to the post office in the evening. "I didn't have time to go home, so I brought clothes to change into at the bank, freshened up after my shift at the post office, and then went back to the bank to finish the day. I did whatever job I could [at the post office]. I wanted a foot in the door."
THE BASIS OF UNITY
localamag.com 13
Unfortunately, Dianne soon learned that the lessons in kindness and humility her family imparted to her were not universal. "I had a couple of abusive marriages," she shares hesitantly. "I didn't want to disappoint anyone, so I stayed a lot longer in some of them than I should have." It was in the midst of one of these unhappy relationships that Dianne moved to Florida.
"Community is all about serving others," claims Dianne Matheson, retired postmaster and mother to local pastor Craig Jacobs. As one of 10 children, this was a lesson that most certainly started at home. Born and raised in the bitter cold of Northern Vermont, Dianne spent most of her early life moving around a series of small tenant farms. "We were poor folks, but we didn't know it. Mama never said we were poor, because we had a farm where we grew our own vegetables. Daddy filled our freezer with venison. Our beds were clean, and we had clothes to wear."
third divorce and the death of Dan's wife, "I sent a card to offer my condolences, and Dan's daughter told him to pick up the phone and callUnlikeme." her previous marriages, relationshipDianne'swithDan was the kindest she had ever known. "It was like we had always loved each other, because we grew up together. It was like coming home." Dan and Dianne spent 18 happy years together before his passing in Though2018.grateful for the time they had together, Dianne wonders how different her life might have been had she chosen him from the beginning. "If I had married the last first, I could have saved my son and myself a lot of suffering."
Between Dianne's father, mother, uncle, grandfather, natural and adopted siblings, and a rotating number of neighborhood friends, there was always a full house—which meant that there was also always more than enough work to go around. "We all had to pitch in," shares Dianne. "The older children had to care for the little ones. You had to share your room and share your clothes."
Dianne met her fourth and final husband when she was only 9 years old. Daniel Matheson was the best friend of her elder brother and among the rotating list of children that lived with Dianne's family for a time. They reconnected after Dianne's
COMING HOME
HISTORY OF US
Despite three marriages during her son's childhood, Dianne often found herself either acting or actively living as a single mother. It was often only through faith and the kindness of others that they were able to get by. "Sometimes, I couldn't do it on my own, and people from the community would reach out and offer to help us."
HARD TIMES
Community CIVIL RIGHTS
RECALLS A
WHITFIELD JENKINS HISTORY OF US
Story by TAYLOR STRICKLAND Photo by JOSHUA JACOBS ACTIVIST LIFE OF
SERVICE localamag.com14
HISTORY OF US
One such early volunteer was Rudy Bedford, a man who would eventually become the first white principal of Howard Middle School. Bedford was in need of a physical education teacher, so he contacted Whitfield to leave his post at Osceola to join the faculty at Howard. Whitfield agreed.
As to why Whitfield struggled to refuse the former president, she was a beloved former teacher of his from Fessenden High School. "She used to comb my hair, wash my face, and make me straighten my clothes. It was obvious she loved me in the way she cared for me." For a boy who grew up without a mother, Vera had been a rock in fast water, and Whitfield was loathe to disappoint her.
Aroundblocks."1968, the Marion County Board of Education was pressured by the Department of Justice to integrate. "[Integration] was such an undesirable task that the Marion County School Board asked teachers to take integration into their own hands."
"There were several incidents that occurred with local government and law enforcement in which I felt compelled to speak up," declares Whitfield. "That led to my involvement with the NAACP. In 1980, then-president Vera Alexander approached me to lead the Marion County Branch, and I very reluctantly agreed, because I was young and only wanted to do what Whitfield wanted to do."
"The election took place in 1983, and my first day as president of the NAACP was January 1, 1984. I stayed in that position for approximately 11 years."
In his later years, Whitfield has found that no one is above the need for community support. He was convicted of grand theft, in 2007, for using his non-profit's debit card for personal expenses and received a DUI in 2015. "I felt that I had disappointed
"I would have liked to have seen it happen in my lifetime, but the only way to measure success in this work is 10 to 20 years from now. I no longer have the anxiety that [change] has to happen now. When I go out and engage with the community, I recognize that it's a work in progress."
localamag.com 15
so many don'tpositionedneedtoughtherepeopleIt'sprisonersgood.experienceWhitfieldthegotcounselingImewrongIthatme.topeopleonWhitfieldpeople,"recallssolemnly."Thosethingsweighedme,buttheamountofthatsurroundedsupportme…ItshockedLookingback,Ifeltneededtohappen.washeadeddowntheroad,andthatledtothehelpIneeded.enteredseveralgoodprogramsandanewleaseonlife."Inwhathereferstoasspiritofcommunity,turnedthisintoaforcefor"Ireachedouttotooffersupport.easytoworkwithdoingwell,butarealotofpeopleinsituationswhotrulyhelp.Now,IhavemyselfwhereIgiveuponpeople."
SPIRIT OF COMMUNITY
BUILDING FOUNDATIONS
"He became one of my best friends," Whitfield reminisces. "He was a very positive influence in my life." Though the value of his experience at Howard was incalculable, Whitfield left teaching in favor of other pursuits, but eventually came back to work in the Florida Department of Corrections. It was during this time Whitfield became more concerned with the persistent inequities that repressed the Black community in Ocala.
B
Whitfield's responsibilities as NAACP president were related to monitoring the relationship between the county and recently annexed West Ocala, a historic Black community that struggled with low civic and political engagement.
orn in 1940, civil rights activist Whitfield Jenkins understood the value of community from a young age. He was raised on a 40-acre homestead in rural Florida in a town called Bethlehem, which consisted of little more than a small wooden home, a church, and a two-room schoolhouse that most children were too busy laboring on the surrounding farms to attend. His mother died when he was 5, so Whitfield and his four brothers were forced to grow up
"My greatest accomplishment came as a result of collaborative work to increase voter registration and voter education and to provide transportation to the polls in the Black community. That project will be the bellwether of my success," affirms Whitfield.
Not every issue could be solved with a few donations and free dinner. Black communities faced extreme discrimination—a problem that became hard to ignore once Whitfield started his own family and began teaching in Ocala. "Unlike in Bethlehem, there were no places for Black children to congregate in Ocala. For many of our kids, you had to travel 10 to 15 miles from home. White kids from the city only had to go four or five
LESSONS FOR THE FUTURE At 82, acknowledgesWhitfieldit is time to pass on the mantle and put faith in the leaders of tomorrow. Thankfully, Whitfield believes that Ocala is in good hands. Community members, such as Manal Fakhoury, Jerry Lourenco, George Albright, and Craig Curry, bolster his hopes for a brighter, more diverse future.
Despitequickly.theadversity, Whitfield and his family found succor among their friends and neighbors. "People had a lifestyle of supporting each other," he explains. "People looked out for each other. When someone was ill, the community would reach out. If someone butchered a cow or a pig, they would share the meat with everyone."
ROBIN SCHERAGA
HISTORY OF US localamag.com16
Story by CYNTHIA MCFARLAND Photo by LISA ANDERSON
Creative Thinking A PASSION BECOMES A CAREER
While the pandemic prompted some people to retire early, that didn't appeal to Robin. She'd heard about Senior Resource Foundation of Ocala and checked the website for job postings. "A few hours later, Phyllis from the foundation called and said she had a perfect job for me," says Robin.
"For my birthday, my husband gave me some photography classes. I'm a DIYer at heart, so I really like making things from nothing. I like to bake; I also quilt and love to read," says Robin, who's drawn to biographies and how-to books. "I like to learn, and I like people's stories," she says.
For Robin, the appeal of marketing is two-fold, "One, marketing is really about people," she says. "Two, I love the creativity. There's not just one answer to solve a problem or help a company grow. It's not brain surgery, but problem-solving is important. I like the problem-solving and creativity."
Robin and her husband have always been close to his cousin who had lived in On Top of the World [OTOW] for many years, so one weekend, they decided to drive up to Ocala and visit her. "Sometimes, you don't know what you're missing until you see it. One of our cousin's good friends was a realtor, who offered to take us around that weekend," says Robin. "We toured the neighborhood and looked at five or six properties. That was it. While driving home to South Florida, my husband and I decided we could see ourselves living in OTOW. We called the realtor and put in a bid on the open house we'd seen."
Robin notes that although they don't typically make fast decisions, this one was easy. "Other than being so far from the beach, I love it. We're very happy; it was the best choice. Other than the itinerant palm tree, Ocala looks like New Jersey. I realized I missed the open spaces living in South Florida, and it just felt right here," Robin
Raised in northern New Jersey, Robin explains that where you lived in the state determined your "allegiance." "The northern part thinks of itself as a suburb of Manhattan and the southern part as a suburb of Philadelphia. As a girl, I'd take the bus into Manhattan to go ice skating at Rockefeller Center, go to the theater and the museums," recalls Robin.
"We were really happy in South Florida. There was a lot to do. We were eight miles from the beach, and I really like to walk the beach," says Robin. "It was beautiful but very, very crowded. It got even more crowded after we moved there."
Then COVID-19 changed everything. Lockdowns meant Robin couldn't meet with the seniors in person.
"Whensmiles.we
Have
got to Ocala, I worked for a senior living community in marketing and sales. My parents are both deceased, and I missed the connection with seniors, so I really enjoyed helping seniors find a place to live," she says.
Robin and her husband are also "grandparents" to a personable cat. "Our youngest son got a cat while in college; after he graduated and moved out of state, we kept Sunny. That was about 12 years ago. She's become my husband's best friend. He doesn't like cats in general, but he likes her," smiles
Robin and her husband Mark raised their two sons in the charming town of Glen Rock, New Jersey. Once their youngest graduated college, Robin had dreams of retiring to Cape Cod, but Massachusetts taxes were prohibitive. That's when her husband suggested, "Why don't we move to South Florida?"
just one conversation with Robin Scheraga, and it's obvious her peopleloving self is most engaged when she can solve problems and put her creative mind to work. How this New Jersey native found her way to Ocala and her current position as sales manager for Locala magazine is a winding tale—as most good stories are.
Turns out, she was right. That job happened to be the sales manager position with Locala. The rest, as they say, is history.
"He had some relatives in West Palm. I'd been to Florida for vacation as a child. I went to Disney the year it opened, back when Orlando didn't even have an international airport," remembers Robin. The couple moved to Boynton Beach in 2016.
Robin.HISTORY OF US localamag.com 17
"I started by reading every magazine and making notes about the local businesses. It's been the perfect job for me, because I really like people and the magazine is about people. Lisa's really a visionary in media," says Robin, who is thrilled that Ocala is growing."WhatI really like about Ocala is the diverse population. It makes life much sweeter when there's a variety of people in your world, who come from different places, eat different food, etc. I don't focus on the differences between people, but in finding similarities," she notes.
"It's exciting to see the mix of people. That's the focus of the magazine, and I love that."
PANDEMIC UPHEAVAL
SUNSHINE STATE LIFESTYLE
After completing her undergrad studies at Syracuse, Robin obtained her MBA in marketing from Rutgers. Although she once taught in a nursery school, her passion was marketing, which she made her career, working for such large corporations as Faber-Castel, Verizon, and others.
When Robin isn't calling on customers and working on ad sales, hobbies keep her busy.
Trip Green, Esq. U.S. Army Vet • Offices Ocala TicketsOcala ON SALE NOW November 12, 2022 10:00 a.m. - 4:00 p.m. College of Central Florida Fine Arts Auditorium https://www.eventbrite.com/e/tedxocala-2022-tickets-399668177277 Visit our website: www.tedxocala.com Power THEOF... Ocala admin@hispanicbusinesscouncil.comwww.hispanicbusinesscouncil.comFacebook@hispanicbizcouncilocala LEARN ABOUT OUR TRAININGS, NETWORKING & MORE! HISPANIC BUSINESS COUNCIL –ALIANZA HISPANA–INTEGRITY • RESPECT • SERVICE Our mission is to help all members of the local small business community to grow, network, learn, support, engage, & advocate for each other & the community at large!
localamag.com 19
MINI
Tiny but Big Impact THERAPY HORSES BRING COMFORT TO MANY
Jorge with Sweetheart
Jorge with Sweetheart
Jorge with Takoda
Jorge with Moonshadow
FROM THE PADDOCK
ScoutRangerwithrunningJorge
localamag.com20
JORGE GARCIA-BENGOCHEA
FROM THE PADDOCK
Story by CYNTHIA MCFARLAND Photos submitted by G ENTLE CAROUSEL MINIATURE THERAPY HORSES
FROM THE PADDOCK
ENTER EQUINES
O
RECOGNITIONNATIONAL Gentle themepeopleseeingsaystheseintroducenottoWetrust"Ithorsesanddoesandalongwalkinggoingunpredictable"therapists"thesegoesofveterans'atregularlysurvivors,tornadotraffickingInSurfsideintheHookshootingsresponderssurvivorstinycontributions,manyservedonationsdependorganization.winningasnationalHorsesMiniatureCarouselTherapyhasreceivedrecognitionanaward-non-profitTheysolelyontotravelandwhereneeded.AmongtheircommunitythesehorsescomfortedandfirstaftertheatSandyElementarySchool,PulsenightclubOrlando,andthecondocollapse.additiontochildvictimsandandhurricanethehorsesvisitpatientschildren'sandhospitals.Animmenseamounttimeandtrainingintopreparingpetiteequinetonavigatesettings—intoelevators,upstairsandhospitalhallways,muchmore.Jorgeallofthetrainingloveshandlingtheineveryscenario.reallycomesdowntoandrelationship.don'taskthehorsesdoanythingthey'recomfortabledoing."It'sanhonortopeopletospecialanimals,"Jorgehumbly."Justthereactionofiswhatmakesfeelit'sworthalleffort."
Jorge's own introduction to horses was indirect, but ultimately led to making equines his life focus. In 1997, he and Debbie began working with foster and at-risk children. Because of the emotional issues of many of the children, the couple was exposed to EAGALA (Equine Assisted Growth and Learning Association) programs.
LEARN MORE bit.ly/GentleMini
Born in Cuba, Jorge was just 9 months old when his family came to the U.S. in 1959, relocating to Central Florida where Jorge has lived ever since. "My father was doing some work with Americans in Cuba and was invited to come work for an engineering organization in Gainesville. I appreciate that my parents made some tough decisions, changing countries like that," recalls Jorge, whose parents are both still alive.
After seeing first-hand how effective equine therapy can be, Jorge began considering how he could take that help directly to people, rather than have them travel to the horses. "It's one thing to go to a farm and visit big horses, but when you have a small horse that can come into your environment and interact with you, it can be very special," he expounds. "We wanted to go where children are, and we'd also received some requests to visit bed-bound people, both elderly and young."
EAGALA involves no riding but uses sessions on the ground with horses to help those dealing with anxiety, trauma, depression, behavioral disorders, domestic abuse, and addiction. "We saw that equine therapy was very powerful and that there was a good response from the kids," says Jorge. "It was the kids who got us to try horses for therapy reasons, not that we were into horses and wanted to try them for therapy with kids."
Although he's always enjoyed animals, Jorge grew up in a town and was never around horses as a child. However, his wife Debbie Garcia-Bengochea was a "horse kid."
After buying their first mini horses in 1984, Jorge and Debbie eventually began breeding their own to have exactly the type of horses they knew would be best for therapy. "We have a team of 20 horses now, and no, they don't live in our house," laughs Jorge. "They live like regular horses in a barn and a herd environment in the pasture."
"There are still sights, sounds, and smells in a hospital that bring back memories of when I was hospitalized," says Jorge, whose own experience gives him great compassion for the people—especially children—he regularly visits in health care settings.
GOING SMALL Gentle Carousel Miniature Therapy
n any given day, Jorge Garcia-Bengochea spends most of his waking hours surrounded by pint-sized horses. He wouldn't have it any other way. As founder-and-handler of Gentle Carousel Miniature Therapy Horses, Jorge has made it his life's mission to help people in need with his four-legged ambassadors of comfort.
Of all the Gentle Carousel horses, the most well-known is probably Magic, the charismatic mare with a shiny black coat and blue eyes. She's even a Breyer Portrait Model Horse. Now 15, Magic has been with Jorge and Debbie since they bought her at 4 months old. Jorge says Magic has a special affinity for the youngest kids.
localamag.com 21
"We're very proud to be part of this country; we feel very blessed to be here," he adds.When he was 9 years old, Jorge was involved in a terrible accident. "I was riding my bike home from a baseball game and got hit by a car. I was in the hospital for about 10 days. It was pretty traumatic," recalls Jorge, who suffered a fractured skull, broken nose, and broken browbone.
Among her many awards, Magic has been recognized as "Most Heroic Pet in America" by AARP, "One of History's 10 Most Courageous Animals" by TIME Magazine, and "One of Seven Most Notable Animal Heroes in the World" by The Daily Mirror in 2014.
Horses became an official 501(c)(3) non-profit charity in 2008, but Jorge and Debbie have been working with horses and therapy since 1989. "When you work with a miniature horse, they're less intimidating, and they can come into your space," notes Jorge, adding that kids who've never been around horses are often more accepting of miniatures than full-sized equines.
Shameless: 15 Women Share Their Journey of Self-Awareness, Self-Love, and Leading with Light is a powerful and engaging work of essays from women who wrestled with hardship, trauma, body image, divorce, discrimination, and more. Women who rose above their circumstances, took the message life gave them, and handed it back. They turned their shame into shamelessness and found the courage to be leaders of light, shining the truth on the path for us all. This book serves as a blueprint to help you understand how your failures can serve as momentum for a positive life.
Leading with Light Live on Stage
COMING SOON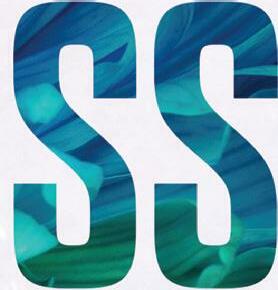 SUMMIT
• Author Talks • Book Signing • Swag Bags Come hear the authors tell their stories Live on Stage! Date and Location Coming Soon! Follow Us @lisaandersonmedia on IG & FB Watch Our Website for More Information www.lisaandersonmedia.com
localamag.com 23
DENIED BUT NOT DEFEATED
ACCESS
Accessibility
Story by CIERRA ROSS Photos by JOSHUA JACOBS
localamag.com24
ACCESS
SCOTT MCELROY
cott McElroy was born in Naples, Illinois in 1957. At 16 months of age, he contracted meningitis and lost his hearing. Growing up, the only way to communicate with his parents was through gestures and finger spelling and by speaking slowly to him. Only one member of his family of six could fully communicate with him in a language he understood.
BUILDING A CAREER
After back-and-forth written notes, an X-ray, and a room change, Scott found out that he had a kidney stone that was stuck, which meant he needed surgery. Little did Scott know that once he transferred to a different hospital, those following four days would be met with powerlessness and oppression.
For the next 27 years, Scott worked at a car factory. Aside from the three-week training, Scott never saw another interpreter at his work. During his time at the factory, he communicated using gestures and written notes. Scott also taught some of his colleagues sign language.
WILLFUL NEGLIGENCE
Scott checked in on Thursday, was transferred Friday night, and waited all day Saturday to hear about his surgery. "I hoped they would have an interpreter for me," Scott says. After hours of waiting, a nurse finally wrote he would have surgery on Scott'sSunday.wife, who is also Deaf, repeatedly requested for an interpreter, but the nurse never responded to her right for an interpreter. They were left without any way to successfully communicate with anyone inside the hospital.
ACCESS
Scott, with the help of the Center for Independent Living, wrote the hospital a formal letter of complaint. They have been met with silence. Even when they resubmitted the letter, the hospital refused to address the issue.
Despite the lack of communication, Scott was a reliable worker. At 11 years old, he swept, mopped, and hung inventory in his father's clothing shop. Scott also helped at his uncle's farm. "It was fun working at the farm. I miss the farm. There was always something to do," Scott says.
Two days later, Scott grew concerned about his surgery and made an appointment, which he requested an interpreter for. He spoke with three people about an interpreter before they told him they would call him back, which they never did.
"We need all hospitals to wake up. The ADA law was started 30 years ago…We have a right to interpreters," Scott declares. By law, hospitals are required to provide interpreting services.
In January, Scott began to feel discomfort in his lower abdomen. The pain intensified, and when his wife arrived home, she rushed him to the ER.
A week later, Scott had a check-up, which he requested an interpreter for. Scott commented about the lack of interpreter again by stating, "The doctor said, 'I forgot to call the interpreter.' I forgot. I was a bit upset about that. I wanted an interpreter." Three weeks later, he experienced the same issue. "I never went to see that doctor again."
Sunday came and with it the surgery. "Most of the doctors and nurses wore masks; I couldn't read their lips," Scott recalls. His wife begged them to use the Video Relay Interpreter (an interpreter on a screen), but they refused. The hospital prevented Scott's access to communication. Instead of an interpreter, the doctors hand wrote the information. "It wasn't legible," Scott recalled. "I had no idea what they said."
localamag.com 25
The day of the appointment, Scott called again and requested a specific interpreter and provided the hospital with the interpreter's number. However, based on his experiences, Scott reached out to the interpreter himself. The interpreter hadn't heard from the hospital and volunteered to interpret for Scott, because he understood the significance of access. "[I wanted] to make them wake up. I needed an interpreter," Scott said. The interpreter even provided the doctor with his business card.
After Scott graduated from college with an AA in architecture, he started working for GE. During his two years at GE, he was able to get to know his future wife's father and brother, who were his co-workers.
A HEALTH SCARE
Despite the challenges, Scott has made a full recovery and is looking forward to his pickleball tournament.
"I wish [my family] knew sign language," Scott signs. Without the ability to converse freely with his family, he was prevented from learning about his family's history or about his parents' backgrounds. The limited communication kept Scott in the dark. It prevented him from learning about those closest to him.
After being laid off from GE, he put his degree to work and began building homes. He enjoyed the work, but the lack of insurance and benefits prevented that career from being long-term.
When he was 59, Scott and his wife moved to Florida, and he states that, "[We] are so happy to be here. There are so many things to do here. It's never boring." From water volleyball with friends to pickleball tournaments, Scott and his wife are making the most of their Florida life.
The day after his surgery, Scott arrived home, furious. All four nights, he had no access. "They never asked me any questions. I felt like a dog. There was no communication." No one told him about what to expect before, during, or after the procedure. No one knew if he was allergic to any medication, which could have been fatal.
S
presents LOCAL MUSICIANS SHARING STORIES & PLAYING ORIGINAL MUSIC Watch Live on Locala Magazine Facebook or Locala Podcast YouTube Live-Stream Every 2nd & 4th Monday Evening @ 7:00pm OCTOBER 10: Hosted by Joshua Jacobs with guest Shelby Salako OCTOBER 24: Hosted by Becky Baby with guest (TBD)
localamag.com28
With his father totally engrossed in aviation, his parents' marriage deteriorated, and they eventually divorced. "The law in Israel was that the mother gets the daughter, and the father gets the sons. My mother and sister left Israel and went to New York; my brother and I stayed with Dad," says Carl.
Celebrating a Career Dedicated to Flight
localamag.com 29
FAMILY INSPIRATION
LIFE IN ISRAEL
"My dad was a national hero and wanted to remain in Israel, but he left the decision about moving with my brother and me," Carl states. "We wanted to move back to America, because it had the Howdy Doody Show." He was 11 when they left the Middle East.
Samuel Schneider left for Israel in 1949; his family followed in 1950. Carl was 6 and didn't speak a word
"In 1949, he was recruited by the new state of Israel to help organize the Israeli Air Force. They have such a reputation of having a great Air Force and my dad had a lot to do with that," says Carl.
Story by CYNTHIA McFARLAND Photos by JOSHUA JACOBS
of Hebrew. "It's amazing how quickly a child picks up a newInlanguage."aradicalchange from life in America, the Schneider children lived with Israeli families at a kibbutz in Mishmar Hasharon. "On the kibbutz, kids live and sleep in a dormitory. Their parents get together with them in the afternoons and evenings. There were sheep, goats, donkeys, and we even had a hidden area where we were raising a few pigs," recalls Carl wryly.
Carl was directly inspired by his father's adventurous spirit and love of flying. "My dad, Samuel Schneider, gave me a great legacy. When he started in aviation, he was a barnstormer," says Carl, who was born October 10, 1944, in Clewiston, Florida, where his father served as a flight instructor for the Royal Air Force (RAF) at a secret Army Air Corps training base.
n a clear summer morning in Ocala, Florida, Carl Schneider checks the battery in his Eflite Extra 300 before sending the meticulously-crafted remote-control plane soaring into the sky. After 30 years in the aerospace industry, Carl's passion for flight and technology is still flying high.
"It was a very unusual experience, but I wouldn't take a million dollars for it," he says of those five years spent in Israel.
CLOUDSABOVETHE
O
NASA CALLING
Back on American soil in 1955, Carl settled into school. His father became a flight instructor for Army Aviation at Fort Rucker, Alabama.
At the University of Alabama, Carl majored in Aerospace Engineering. In his sophomore year, he enrolled in the Co-op Program at the National Aeronautics and Space Administration (NASA) Marshall Space Flight Center (MSFC) in Huntsville, Alabama. Similar to an internship, the program incorporated work with school. Carl participated all four years.
"I worked at MSFC under Werner Von Braun in developing and testing the gigantic F-1 Rocket Engine that was used to launch the Apollo Program to the moon," says Carl.
Directly because of Carl's experience with rocket engines during 18 years at Rocketdyne, he was
In 1970, Carl got his pilot's license at Van Nuys Airport, which was the country's busiest civilian airport at the time. He bought his first plane—a Cessna 172—before he even got his pilot's license and would own six planes through the years, including an experimental one he built.
LEARNING TO FLY
localamag.com30
"The investigation took 1-½ years and concluded that there were no deficienciesdesigninthe space shuttle. The cause of the accident was determined to be a flawed decisionmaking process that allowed the shuttle to be launched from Cape Kennedy on a 27ºF
"This cold temperature prevented the O-rings from sealing in the hot gases on the solid rocket wereaddress.hisinannouncebecauseChallenger'swasPresidentCarlbooster."relatesthatRonaldReganeagerforthelaunch,hehopedtotheTeacherSpacePrograminStateoftheUnion"Basically,therealotof'paper
recruited by HeadquartersNASAtohelp in the investigation of the 1986 Challenger accident.
RETURN TO THE U.S.
Carl's experience in the program paved the way for a pivotal job after graduating college in 1968. "I was offered a development engineering position at Rocketdyne in Canoga Park, California. Rocketdyne was NASA's contractor to design, develop, test, and manufacture the F-1 engine," he notes. "As the Apollo Program matured, I was selected to participate in the design, development, and testing of the space shuttle main engines."
Von Braun developed rocket technology in Nazi Germany. After surrendering to the Americans at the end of WWII, Von Braun was sent to the U.S. to work on rocket development for the U.S. Army as part of a military operation known as "Project Paperclip."
During Carl's senior year of high school, he heard an announcement over the PA system that the U.S. had launched Alan Sheppard into space. "That was the spark that led me to join the space program for the rest of my professional career," he says.
morning," explains Carl.
Looking back, Carl believes a mutual passion for science overrode any possible awkwardness about a former Nazi and a Jew working together. "It was more 'here and now' than what happened before," says Carl about learning under Von Braun. "He developed that rocket technology for the Nazis but wasn't a devout Nazi; he was more a technology geek."
"Aviation was a big part of my life living in California," he adds. "I got my instrument rating and joined the Flying Samaritans, an organization that flew doctors, nurses, and dentists to remote areas of Mexico to set up medical clinics. One of the nurses I kept flying with was Jo Ann from Los Angeles." Carl and Jo Ann married in 1989.
The highlight of his career was meeting President Reagan in 1989, when he and the senior engineers who worked on the Challenger investigation were invited to
the White House. "That's something I will cherish forever," says Carl of the memorable evening in the Rose Garden.
Although he doesn't climb into the cockpit any longer, Carl still takes to the skies regularly, flying remote control planes, a hobby he's been passionate about for many years.
He established numerous safeguards to minimize launch risks during succeeding launches. In 1989 and 1990, Carl's NASA team identified potential problems and stopped two shuttle launches that were ready to go.
STILL FLYING
After he retired in 1998, Carl and Jo Ann lived in St. Augustine for eight years before moving to On Top of the World in 2018, a move inspired by the fact that the community has a worldclass RC flying field.
pushers' but there was no technical person to say, 'No, it's too cold to launch,'" says Carl.
localamag.com 31
"Building and flying RC planes keeps me very busy." Carl says he has about a dozen. "That number can diminish when one crashes, but the beauty is that there's no blood involved."
Carl's NASA career accelerated, including promotion to the position of Director of Reliability and Quality Assurance. "This position was specifically created to make sure something like the rushed decision to launch the space shuttle never happened again," says Carl, who pulled the best talent from NASA Centers around the country to form his team.
• PRINT SERVICES • PROMOTIONAL ITEMS • APPAREL • SIGNS & BANNERS • MAILING SERVICES 1847 SW 27th Avenue Ocala, FL 352.237.614134471 www.fipprinting.com Reach our 1,000's plus social media subscribers and over 14,000 website visitors! Become a podcast sponsor starting at $225/mo. Contact sales@localamag.com or call 352-360-7206 to learn more.
THE CHEWS LETTER The Journey ONE WOMAN'S PASSION TO CREATE OPPORTUNITY localamag.com 33
localamag.com34
THE CHEWS LETTER
BEV HANSEN
Story by CIERRA ROSS Photo by JOSHUA JACOBS
Bev says the purpose of everything she is doing comes down to her two callings colliding. Her goal is to open a good ole' fashion brick-and-mortar bakery in Ocala, but with a unique twist: Her bakery will "only [employ] special needs adults, so they learn the trade. They are very creative, very capable; all they need is someone to make the accommodations that they need." Her passion is to provide a space for young adults or older adults with special needs to learn the trade of baking. Those individuals could take the skills they learn to other places of employment, like a supermarket bakery.
RAISING OTHERS UP
In 2019, Bev opened her own bakery, but her goals keep expanding.
LEARN MORE bevscustombakery.com
— Bev Hanson
Bev Hansen was born in England to an American father and an Irish mother and raised on a U.S. Air Force base in Suffolk County, England. The cultural experiences expanded her palate, and she received the best of all three cultures: American, Irish, andBeforeBritish.Bev was 3 years old, she was by her mother's side, helping her frost roses for her mother's cakery. "I would help her by piping buttercream roses as soon as I could hold the piping bag. I would eat most of them, but I tried to save a few," Bev recalls. Though her heart remained set on law school, life had a way of opening new roads. "Sugar art is a luxury and not everyone has access to it. So, I wanted to bring good food to good people, and that's where my obsession turned into something more."
THE CHEWS LETTER
Bev was offered an experimental surgery to understand her hearing loss, but she questioned whether or not the reward outweighed the consequences. "[Y]ou would lose part of your [sense of taste]…I didn't choose it, because taste was important to me." Three years ago, Bev earned her degree in bakery and pastry arts, but she has 50 years of experience that began with frosting buttercream roses and led her to open her own bakery.
TESTING HER LIMITS
where I was going; nothing was going to stop me until…" Bev says. That five-letter word changed the entire course of Bev's life: from interning during the summer for a congressperson with her mind set on studying law to earning her degree in philosophy, which later led to her being French cuisine-trained and earning a pastry certificate.
However, when Bev realized the course she wanted to take in the pastry world, she was contending with another significant challenge. "I have about 15 percent hearing left [in my left ear] and [the right ear] is down to 5 percent. It was gradual, and I didn't notice it. I didn't know I was doing most of the work in conversations," she recalls. "It wasn't till I was about 35 and went to that ENT, and he said, 'Oh yeah, you have hearing damage. Severe ear damage.'" Yet, in the last five years, Bev's hearing loss went from gradual to being submerged in silence. "Imagine being under water all the time; that's what my right ear sounds like," she explains. "You always want to clear it but can't."
It seemed as though Bev's hearing loss would prevent her from achieving her goal. Bev says, "Broadly speaking, I opened my own bakery, because I couldn't get hired in a bakery because of [being] a later sugar bloomer with a hearing disability that they may have to make accommodations for."
localamag.com 35
Challenges are familiar to Bev, and overcoming them is another step in her journey. When she was in her early twenties, she had a baby girl that had unique challenges of her own. Bev states, "Being an advocate for my [daughter] is certainly something I've had to do all my life." Through the advocacy for her daughter, Bev became an advocate for herself when she lost her hearing.
I wanted to bring good ingredients— quality ingredients—to someone who wouldn't necessarily afford them.
Both of her parents were skilled in the kitchen, with her mother focused on desserts and her father on the savory side of the dishes. "I was obsessed with food," Bev says with a smile. "The stuff you can get at certain places is certainly cheap, but it's not tasty and I wanted to bring good ingredients—quality ingredients—to someone who wouldn't necessarily afford them." This passion drove her to earn her degree in pastry and the arts instead of a law degree.
Bev has a stack of recipes she needs to try. With food, the possibilities are endless. Bev notes, "I have to see if I can get all three flavors in one bite!" Her inspirations come from the physical: "I just look around, and I'm like, 'I'm going to cookie that.'"
"That's
Together with Reboot Self Care, we provide tailored programs to meet your needs before, during, and after pregnancy. This includes support for those struggling with recurrent miscarriage and infertility.
ourheartsalign.org
Struggling to naturally conceive?
ourheartsalign@gmail.com @ourheartsalign
Contact us for support and resources |
Trying to have a baby after pregnancy loss?
ARTIST CORNER
PHOTOGRAPHER REFLECTS ON THE EVOLUTION OF HIS WORK
localamag.com 37
Unreal Observations
Story by JASON STEUBER
ARTIST CORNER
How has social media helped, hindered, or changed how you shoot as a photographer?
What are you working on now?
My current photography has revolved around the construction taking place mostly on I-4. This series is now in its sixth year! It is in color because I want the viewer to experience the real presence of the infrastructure process. At the same time, I've been working on a series of Florida landscapes—also in color.
How did you become interested in photography and end up a professor in Florida?
PrintPigmentArchival1978,NYC,Park,Central"Dog,"Benson,StevenArt,ofMuseumAppletonbysubmittedPhoto GumpertMeaganbyPhoto
What do you like/dislike about shooting on film and digital?
For photographers, social media has proved to be an important addition to any marketing strategy. It's another way to share photography and video with the world (potentially). Over time, a sense of community takes shape and new contacts are made. Several opportunities have been initiated by someone first seeing my photography on Instagram (@stevenbensonsphotographer and @stevenbensonphotos).
teven Benson has been an educator and a fine art and commercial freelance photographer for more than 25 years. Recently retired from the Southeast Center for Photographic Studies, Daytona State College, he is on the national board of directors of the Society for Photographic Education and the board of the American Society of Media Photographers-Central Florida. A solo exhibition of Benson's black-and-white film photography is on view at the Appleton Museum of Art through November 8 in an exhibition titled "Invented Observations." Appleton Director Jason Steuber chatted with Benson.
S
ABOUT THE WRITER Jason Steuber is Director at the College of Central Florida's Appleton Museum of Art. Previously, he worked at the NelsonAtkins Museum of Art, Glasgow University, and Samuel P. Harn Museum of Art at the University of Florida.
Michigan was my home most of my life until moving to Florida to teach at the School of Photography and Media Studies, 14 years ago. Both of my parents were very creative people. There were visits to art museums and weekend oil painting at the park down the street. As a family, we would go out into the 'country' to look for fossils. In many ways, it seems my sister and I were raised to do something in the arts or sciences. It is largely the combination of technology and creative problemsolving I find so intriguing.
It's been 15 years since the last time I shot film. The transition from black-andwhite film to digital color was difficult for me. It took a year to get used to the idea that my brain is seeing in gray tones utilizing a camera that is seeing in color. I finally came to realize that I can still respond to the world in color without losing my visual and conceptual armature established with my black-and-white photography. The personal test for me is to visualize one of my color images as a black-and-white photograph. Does it still have the qualities I look for in a complex photograph?
localamag.com38
Musicianspresentsapply www.localamag.comat localamag.com 39
ARTIST CORNER
Talk about my art on social media and help to provide access to public venues to display my art.
Visual-acrylic
Sunshyne Maxwell
How do you define success as an artist or person?
What are you besides an artist? How do you define your role in life?
MaxwellDebrabyPhoto
What types of art and culture do you like to consume?
I am a mother of six, bonus mom to three. I am also a Cat Scan Technologist.
Success, to me, is being able to share my craft and story with others. I currently host mobile paint parties but hope to add a brick-and-mortar in which I can hold workshops for kids and adults to use their emotional energy in creative expression as a form of therapy.
I like fluid/pouring, abstract, retro, and pop art.
What type of an artist are you?
What do you hope to accomplish?
Is there a connection between your message and the way you make your art?
My art is my therapy. Being creative allows me to clear my head and just do what comes to me.
How can we support you?
ARTIST Q&A
A COLLECTION OF SHORT STORIES, POEMS AND ESSAYS ON HOW 21 WOMEN LET GO AND MOVED ON…OR DIDN'T an anthology "Forgiving him was beyond comprehension, but I could have full closure if I forgave myself; for staying and not speaking up for nearly 20 years." — LISA ANDERSON, AUTHOR Forgivene is the Hardest Thing
NOW AVAILABLE WHEREVER BOOKS ARE SOLD Published by LESCHENAULT PRESS (Australia)