COZY + MeTime Candles
Sept./Oct. 2023 Vol. 9 Issue 3 TRIAD ®
John Goins
ONLINE ONLY ONLINE ONLY ONLINE ONLY
Align Your Assignment With God
Your assignment is not the assignment of everyone else. Once I learned what those nine words truly meant, my focus on life changed. Of course, I have been told that God gives His toughest battles to His strongest warriors, but that memo didn't include details of when the battles would end. Instead of sticking my chest out during my victories and hanging my head during the moments of defeat, I've decided to learn from each circumstance, and by doing so, I am prepared for the next battle with each new day.
The best advice I have ever given myself is to be satisfied in my attempts to be better. When I first launched Huami Magazine, I was presented with a situation that adversely impacted the quality of my relatively new publication. I was frustrated, but I also knew what had occurred and why it happened. The idea of quitting never came into my mind, even while I sat motionless, staring at the balled-up copy in reference. I didn't know then, but God was preparing me for something greater.
In November of this year, we will begin our seventeenthanniversary celebration of the birth of Huami Magazine. When I think about all of the layouts, the photo shoots, the interviews, and the distributions that have taken place, all I can say is God has been faithful and continues to keep His promise.
Had I given up in the beginning, the stories and testimonies of countless individuals may have never been published. Had I given in to the pressure of operating in the unknown, my mother would have never been able to mail magazines to her friends. Had I not decided to pour everything I have in me into producing something my community would celebrate, the hope that others have in God doing a great work for them may not exist.
All of my assignments have come with a lot of responsibility. What is more interesting is that the same set of instructions has accompanied them all: to seek God first and operate according to His plans. My assignment is not everyone else's, and I know everything I desire is connected to how it aligns with God's plan. Learn your assignment and align it with God. He will handle the rest for you.
Howard Gaither Photography Tamara Smith Email www.huamimagazine.com Terry L. Watson Publisher Dorjae' McClammey Writer Monica Montgomery Writer Terry L. Watson Writer Dr. Marrissa Dick Writer Snuggs Photography Photographer Alphonso Albott Photographer Still Shots Photography Photographer Todd Youngblood Photographer Want To Advertise? Call 336-340-7844 Mykel Media Company LLC Greensboro, NC 2023 All Rights Reserved Scan The QR Code Above To Visit Our Website Email or Telephone terry.editor@yahoo.com 336-340-7844 A Letter From The Editor
Terry L. Watson
5 Yalik's
Bridges
Kid Committee Phyllis
She Is The Saucy Chick Nikki Knox
Contemporary Batik Artist Henry E. Sumpter
Life Smells So Good Daria Via & Cozy + Me Candles SEPT./OCT. 2023 TRIAD EDITION CONTENTS Also Featured 34 41 06 24 18 32 8 Cutest Baby Photo He is a real cutey. Introducing Ashton Hairston. He is featured as Huami Magazine's Cutest Baby Wheels 4 Hope Organization is still providing transportation ownership to citizens in the Triad. Greensboro, NC Greenville, SC Gulfport, MS Greensboro, NC Richmond, VA 36 40 07 30 Doula & Nanny LLC Victoria Hart Young Male Mentoring Program The Purposed Male Broken Men Foundation Ellery Lundy Fostering Great Ideas Latece Logan On The Cover
The Signing Agent of Wayne County T. Alexis Byrd
Photos and Information
Provided by Wheels4Hope
Wheels4Hope is a nonprofit car donation agency dedicated to helping economically vulnerable families and individuals by providing them with their own affordable and reliable vehicles.
With the help of donors, volunteers, and a small staff of seven, our nonprofit has placed more than 4,000 vehicles with referred families. Since opening the Triad office in 2012, over 450 families have received cars from our program. The impact has also changed the lives of over 480 children connected to our adult participants.
Community partnership is at the forefront of our mission. Our Greensboro office has over 45 referring partner agencies. Wheels4Hope partners with StepUp Greensboro, Urban Ministries' Partnership Village, Family Services of the Piedmont, Nurse Family Partnership, Room at the Inn, Family Success Center, Salvation Army, Goodwill, National Caucus on Black Aging, Children and Families First, Interactive Resource Center, NC African Services Coalition, and many others.
Once a partner agency identifies a client who needs transportation, a case manager refers them to Wheels4Hope with an application.
Transportation is key to economic stability. Having a reliable car helps adults better support their families. Having transportation catapults Wheels4Hope participants towards reaching self-sufficiency, stability, socialization, continued education, and emotional and economic wellbeing.
All car donations are welcome. For more information on how to donate a used car or make a financial contribution, please contact Wheels4Hope today.
6
Wheels4Hope www.Wheels4Hope.org 336-355-9130 h
Young Male Mentoring Program Launched In The Triad Area
By Terry L. Watson
Provided by Mykel Media Company LLC
The Purposed Man Mentoring Group (TPM) is currently seeking to partner with individual and corporate sponsors to assist with making our upcoming "KICKIN IT" Sneaker Campaign 2023 a success.
TPM is a 501(c)(3) Non-Profit organization based in Greensboro, NC. Executive Director, Terry Watson, says, "Our mission is to meet the needs and concerns of young males while assisting them with becoming positive citizens through positive role modeling and hands-on activities. We also aim to provide them with guidance and assistance to develop great males of purpose."
Terry also shares, "We strongly believe in the strength of individual and community empowerment through community building, community reinvestment, and peer-to-peer networking and connections."
TPM is excited to host its first sneaker giveaway, designed for ten young males ages 8 to 13. The sneakers will be awarded to those that demonstrate a need. Each participant must submit a completed application to be considered for the awards. Those accepted participants will be awarded a shoe voucher for $150.
TPM is also looking for sponsorships and donations for the Kickin It Sneaker Campaign that will allow us to purchase T-Shirts, food, and supplies for the anticipated awards ceremony scheduled for October 22, 2023. At this event, the participants will be entertained by a guest speaker and receive other empowering information.
Any donations are tax deductible and are greatly appreciated. Donations can be made by visiting their website. h
Jackie B. Williamson Professional Massage Therapist Swedish, Hot Stone, Sports, Prenatal Deep Tissue, Trigger Point Myofascial Release Hydrotherapy, Refelexology and Rom 336-541-2453 Services That Are Offered LMBT#14690
www.thepurposedmanmentoring.org 336-221-3623
Photos
By Appointment Only
Dena Harley
Life Smells So Good!
By Dr. Marrissa Dick
Candles are everywhere you look nowadays. Candles, specifically citronella candles, are used by people to ward off annoying insects and mosquitoes while enjoying a relaxing evening outside. Even more, candles have become integral to most ceremonies and are a welcomed part of American culture.
The history of candles dates back many years, even centuries. According to The National Candle Association, one of the earliest uses of candles can be traced to the Ancient Egyptians in 3,000 B.C. as a way to provide light. Candles have also been central to worship and religious ceremonies thousands of years ago.
Did you know that in the 1800s, candles were used by miners as a way to keep track of time? The candles were marked with 12 lines, and when the wick burnt to a specific line, the miners would know it was time for a shift change. Today, most people use candles to make their homes feel cozier. They have become decorative pieces, proven to enhance one's mental vibe. Greensboro, NC, resident Daria Via has made it her business to bring the art and culture of candle-making to the forefront.
Daria is the owner and operator of Cozy + MeTime Candles. Originally from Martinsville, VA, Daria is married to Brandon, and together they share one son, Braylon, whom she describes as her "why" and motivation.
Daria also understands the nuances of candles, how they complement an environment, and most of all, how impactful they can be in providing a feeling of peace and serenity to those who utilize them. She attended the Art Institute of Charlotte, NC, and majored in fashion and marketing. She also attended Guilford Technical Community College and received an associate degree in business administration and marketing.
9
Photos Provided by Alphonso Abbott
Daria shares, "For me, candles have always set a vibe in any space they're in. If you think about it, candles have been setting the vibe for well over 5,000 years. Most people may not be aware of that. You could be at a funeral, a birthday party, or a celebration; when you light that candle, you set the emotional vibe at that moment. I need to have positive energy around me; that's very important," she says.
Daria has worked in the hospitality industry for many years but shares she never felt fulfilled. "It's funny how things can transpire and cause you to step out on faith. For me, it happened during the unanticipated 2020 Covid 19 pandemic. My normal source of income was decreased by more than 60%, and that experience caused me to realize that I didn't have anything to fall back on. So, I started figuring out what I could do to make up for the loss of income. I knew whatever it was, it had to be something that I was passionate about," she says. "I knew I would need to build my own brand and use my own energy and skill set."
Though she's married and describes her husband Brandon as a wonderful provider, Daria found enjoyment in knowing she was bringing something to the table, too. After the pandemic, she wanted to ensure that when she did find another job, she wouldn't find herself in a similar situation again. Soon, she began reflecting on the things she enjoyed. Next, she says, "I've always appreciated candles and purchased them frequently for decorations around my home. Candles have been a stable part of my "MeTime". I eventually dove into researching everything about candles and learned about the different waxes and wicks and how they burn when combined with different types of wax. I had no clue so many wax variances existed. My research helped me to realize why some of my candles burnt the way they did."
HuamiMagazine.com Triad - Sept./Oct. 2023 10
Daria's mind was made up, and the idea of Cozy + MeTime Candles was about to come to fruition.
She knew she wanted to create a candle that she would enjoy. She also wanted to create a candle that would smell great and exceed her standards. Her research paid off, and though it took nearly a year, once Daria understood how everything worked together, there was no stopping the young and talented entrepreneur. The formula she created is the same one she now uses in all her productions. In only two years of operations, her company has grown tremendously. "I have learned that following your passion can pay off. What would seem like work to some can be very interesting to others. For Daria, learning about her passion satisfied her inner being and provided a new stream of revenue for her family.
For avid candle lovers, candles are an integral part of their personal downtime. Whether relaxing at home in a hot bath with a scented candle or simply sitting in your favorite chair enjoying your quiet time, candles help to set the mood. According to Daria, "During my "MeTime" I can relax, clear my head, and focus on what I need to do next. Clarity is important; if you're burning candles to relax, you don't want candles with chemicals and unnecessary additives. Those things can lead to health issues. My candles are all-natural soy candles, a safer and healthier product to burn. I truly believe that's why they sell so well, especially at the farmer's market. When I first started selling them there, I would sell out every time. Then I thought, if they're selling really well here, let me see if I can get my candles in a boutique. So, I started going into the different shops in Greensboro
12
It's funny how things can transpire and cause you to step out on faith........... I knew whatever it was, it had to be something that I was passionate about.
and Kernersville, introducing myself and my product, and asked if I could leave a few candles there," she says. The answer was yes. "Doing that leg work allowed me to become familiar with the surrounding communities and the different establishments inside of them."
Some of the flavors of candles Daria offers are Watermelon Sugar, Coconut Lime, and Jamaica Me Crazy. There is also a Men's Perspective line with scents like Black Ice, Kentucky Bourbon, and Cool Water. Currently, Cozy + MeTime Candles can be purchased at Eclections in downtown Kernersville and at Unique Gifts & More in Ridgeway, VA.
When not meeting the demands of being wife, mother, and career woman, Daria finds time to reflect on how to incorporate her candles into more business establishments, and the result was an idea of team-building exercises. "Once I started connecting with different companies, I couldn't believe how receptive they were. Things began to move really fast, and now I'm doing girls' nights out at different venues, which strengthens friendships. My clients come away with a beautiful creation that solidifies the memory of the time spent together. I also appreciate the candle-making sessions I conduct at churches and women's conventions. These teambuilding sessions are so impactful. I have been able to give people the space to ask questions about themselves anonymously and create an opportunity for them to provide healing feedback. I didn't think it would evolve into this, but it has. I'm so grateful I stepped out on faith and followed my passion. Life is about taking chances. If you don't ever take a chance or just start, you don't know where you could be or ever discover what your future holds. I would encourage anyone who has a passion or enjoys a hobby to not limit themselves and don't be afraid of failure. The important thing is to take that first step."
15
Who knew the Covid 19 pandemic would be the impetus for Cozy + MeTime Candles? Who knew that her passion for making candles would become the success it has? Daria believed enough within herself, and that is all that mattered. She is determined not to be at the mercy of any such unforeseen disorder ever again.
Under Daria's direction, Cozy + MeTime Candles is set to change the way people enjoy the art of candle burning. For companies who are interested in taking team-building exercises to the next level, she is ready to help. Daria also is available to provide her unique candlemaking experience for church meetings and assist with building closer relationships during "girl's nights out" events.
For more information, please visit their website. h
16 www.cozymetime.com @Cozy + Metime Candles @cozymetime
Artist Visual Arts Studio
By Dr. Marrissa Dick Photos
Do you remember when you took art classes in elementary school or dabbled in art while at your afterschool program? Do you remember making Play-Doh figures and gluing them onto a paper plate, tracing your fingers to form a turkey figure, and then placing different colored pieces of construction paper on them to resemble feathers? Remember rushing home to present your artwork to your parents so they could hang it on the refrigerator with a magnet? Now, parents, tell the truth and shame the devil. Did you ever look at that artwork and ask, "Now baby, what is this supposed to be?" How about the response didn't match the picture or, better yet, the picture didn't resemble you? Nonetheless, your child designed and glued that picture just for you, so you hung it up anyway. Now that many of us are parents and grandparents, we most likely have our children's or grandchildren's artwork dawning our refrigerators.
Parents, have you ever asked your child how they came up with that design or what they were thinking about when creating their unique art piece? Art is a conceptual idea. It's an expression of the imagination in a visual form. Some art forms are more intricate than others, such as Batik art. Let me help you connect with this 2000-year-old type of art.
Do you remember melting crayons onto paper and using that melted, colorful wax to create an abstract image? Without your knowledge, you were in the infancy stages of Batik art. It's one of those artmaking processes requiring much preparation and skill. Batik means wax painting and is a technique of using wax-resist dyeing applied to whole cloth. Batik is made by drawing dots and lines of the resist with a spouted tool called a canting or by printing the resist with a copper stamp called a cap. The applied wax resists dyes, allowing the artisan to color selectively by soaking the muslin cloth in one color, removing the wax with boiling water, and repeating that process if multiple colors are desired. This tradition is cultivated in Indonesia, Singapore, Malaysia, India, Bangladesh, Sri Lanka, and Nigeria. However, the Island of Java, Indonesia, is the most famous country for this type of art. One of the most famous Batik artists lives in Greensboro, North Carolina, and his name is Henry E. Sumpter.
19
Provided by Suzzanne Snuggs Photography
Mississippi Migration
Reseeding the Rainforest
Stolen Kiss
Born in Myrtle Beach, SC, Henry is a Contemporary Batik Painting Master. Those who have viewed his artwork believe he is a hybrid of Picasso, DaVinci, and Raphael. They also believe his talent for creating Batik should have propelled him to greatness long ago, except Henry wasn't ready to grace the world; instead, he chose to remain in his shell. "I'm a very simple sort of guy. And at 77, I'm still naïve. That's the thing that helps me to create – my naivete."
So, where exactly does Henry's inspiration come from? He says, "God gives me visions in my dreams when it's time for me to create. I'll give you one example. One night, I heard this voice talking in my room. When I woke up, I thought it was Satan, so I said Satan, get away from me, and I went back to sleep. When I went back to sleep, I picked back up on the same dream, and here comes this voice again. So, I said, Hey, Satan, you can't talk to me! This time, the voice spoke back and said This is not Satan; this is God, so I got up and began painting the vision He was showing me in my dream."
As Sumpter grew up, he knew he was different from his peers. At an early age, he could hold conversations with his elders, which is one of the reasons his mother dubbed him with the nickname of 'Fessor short for professor. Henry recalls, "I was a different type of kid on the beach. At seven and eight years old, I wandered everywhere. I would roam almost three or four miles away from home at night just to get on the Air Force base to speak to the airmen/pilots and get all the information I could from them about their travels, thinking I was a kid on base, they would talk to me. Even during that time, it was really dangerous for me to be alone, but I didn't have any fear or ever thought about anyone hurting me, especially because I had a big white German Shepherd who would accompany me when I sneaked away from home. I feel like that was God protecting and guiding me. He went everywhere with me; I know now it was God. I'm just as curious now as when I was a child. Sometimes, with flashlight pressed against my hand at night, I'm still amazed at the bright blood running through my fingers. I get up daily, look at the sun, and marvel at how photosynthesis makes the flowers grow. I've even asked my doctors why I am still that way, and they just say that it's a part of my DNA."
Another piece of Henry's DNA is his ability to draw. As a child, he couldn't draw anything more than stick figures while his family members were able to surpass him. "I couldn't always draw. It wasn't until I started working in the country clubs and cleaning floors, and working in white people's homes cleaning their floors that I could connect the dots. The folk I worked for never understood why I enjoyed doing the floors, but I did that so I could look at the pictures hanging on the walls. I would be working and looking at the details. Even though they thought I was strange because I received enjoyment while hand polishing their floors, nobody would stop a black man from that type of work, especially since I had the best floors wherever I worked. Nobody knew that I was steadily waxing, studying, and developing my technique. When I was 13 years old, I just woke up one morning and could draw, and that's how that happened."
Painting on opposite page: Hidden Treasures
20
I get up daily, look at the sun, and marvel at how photosynthesis makes the flowers grow. I've even asked my doctors why I am still that way, and they just say that it's a part of my DNA."
Sumpter has a rich history of working as a protégé of some of the greatest contemporary drawing artists, such as Charles Schulz, the creator of Peanuts (Charlie Brown and Snoopy), and Leo Twiggs, a professor at South Carolina State University and Claflin University Alum, and who is also an acclaimed Batik master. Sumpter recalls, "I attended Claflin as a freshman. Professor Twiggs took me over to his place, and I watched him doing this weird stuff with wax and dyes, and I said Sir, who taught you this? He didn't answer that question; instead, he said Son, you'll never be able to do this. He said that I wouldn't have the intellect to do it and that I wouldn't have the initiative or the desire to do it. He said Batik was beyond me. He should have never said that to me because those words were the impetus that caused me to want to prove him wrong. After that, I began experimenting with the art on my own, and the rest is history. I became enamored with this process; you must understand what the finished painting will look like before you start painting and also understand color." The process of Batik art is time-consuming. These artists spend countless hours consumed with this craft. Sumpter has attested to working on one piece of art for nine years. Leo is still the best.
One may ask why drawing and painting one picture would take so long. Henry says, "I have some pieces that I've worked on for nine or more years perfecting. You see, my artwork is different because I have designed it using a three-D effect. You can see my effect up close, and you can see it just as well far away. For someone working with a hot wax tool, my hand speed is like Mohammad Ali's. My hand speed is so fast the cameras can't catch it. This is a time-consuming process where you can lose yourself and lose track of time. The tools needed are a process by itself. First, you have to envision your picture and see the colors. I've mastered the capability to make any color on the spectrum to paint. I literally get lost because I become intoxicated with the process from the beginning. I must use the perfect fabric or Muslin, my dyes, brushes, beeswax, hot plate, and pot to melt the wax. I then lay down the fabric, draw my vision, and apply the first wax layer. It's the wax that provides the resistance. Then, I actually create my own dye colors; then, I have to remove the wax with a hot iron and newspaper. The whole process is very timeconsuming, but to me, the days are more like seconds," he shares.
During the Vietnam War, Henry was drafted into the US Army, where he was assigned to the material performance branch in a craft shop, perfecting his art. After his tour in the Army, Henry began exhibiting his art and winning recognition. Several of his pieces can be found in New York, Atlanta, and London. Often, people are not recognized as great in their hometowns. However, Henry wants his artistry to stand the test of time long after he is gone. He shares, "I want the world to know that I have worked for over 40 years to create a unique body of work that will be aweinspiring and historical and archival work that will last for about 1,000 years."
If you want to learn more about Henry E. Sumpter and purchase his works, visit https://visualdesignsstudio.com
23
Henry E. Sumpter
www.visualdesignsstudio.com 712 Summit Avenue - Greensboro, NC 27405 336-275-6361
Coming and Going Queens h
Hidden Treasures II
Painting on opposite page: Red Skies Over Tamara
Chef
The Love Is In The Sauce
By Terry L. Watson
There is no secret in her sauce; nothing but savoring deliciousness. Chef Angela (Nikki) Knox is known as "The Saucy Chick". She is also the owner and founder of The Vine Catering.
She is a native of Cleveland, NC, a small town that neighbors Salisbury. At the age of seven, her family moved to Greensboro, NC. There, she attended Peeler Elementary School before graduating from Ben L. Smith High School. After attending Guilford Technical Community College and Guilford College, Nikki thought her career path would be accounting. However, while preparing for her own wedding, she found herself in need of a caterer. She also learned how expensive the cost of catering services was. Little did she know that her interest in food would open the doors to greater opportunities.
As a child, the structure of Nikki's family consisted of her mother, father, and stepmother. Nikki's grandmothers' she says, had a significant influence on her. "As a small child, I would stand in the kitchen and watch my great-grandmother and watch her cook. I would join in when she allowed me to. I would snap the beans, shook the corn, and even clean the chitterlings." That exposure helped shape Nikki's mind, and her love for food and serving others was conceived.
Nikki's interest in culinary grew from the ground level. She shares, "I got my degree in culinary from the school of hard knocks. I received the title of chef from Executive Chef Femi Frazier." After marriage, Nikki started selling plates from her home. She also took some to her job, and a coworker recognized her gift and asked Nikki if she offered catering services. At that time, she had never catered anything, but her answer was still "yes". Her coworker offered Nikki the job, and her journey as a caterer began.
Triad - Sept./Oct. 2023 HuamiMagazine.com 25
Photos Provided by Still Shots Photography
That was in 1997, and Nikki only charged five dollars a person. The name of her first catering company was Genesis Catering. She would also open a restaurant in Asheboro, NC, called Angela's Chicken & Ribs. After closing that business, The Vine Catering came to life in 2003.
In 2020, during the onset of the COVID-19 pandemic, Nikki began to find new ways to sustain her business. She launched a YouTube show called Xtra Sugar Cooking In The Kitchen With Nikki. She also wrote a book that complimented the show. She shares the book was not only a cookbook but a story about her entrepreneurial journey. Today, besides her personal chef services, Nikki focuses on Xtra Sugar and Saucy Chick Gourmet Sauces.
Nikki has a heart to serve and is dedicated to giving back to her community. "I love life and God's people. My desire is to see people come to the knowledge of the love of Christ, not being judged by who they are or what they do, but to know God loves us unconditionally and sent His son, Jesus so that we may have eternal life," she says. Nikki has partnered with Cone Health and other non-profit organizations to prepare and serve weekly meals to those in need. Nikki is a mentor to inspiring chefs and offers internships to culinary students.
26
"With my personal chef services, my goal is to create experiences," she says. Some of the gourmet sauces Nikki produces are "She Makin Me Krazee , Sweet Thang, She Hot, She Bossy, Triple Berry Bourbon". Nikki says my favorite is Triple Berry Bourbon, which is marinade. My customer's favorite is Sweet Thang.
Nikki says what she loves most about her company is the ability to go back and train and mentor others. She also appreciates the opportunity to provide her children with a sound and stable example to look up to. "My journey has come with many challenges and obstacles and hasn't been easy. I have built my brand from scratch. I have lost some things, but I have learned to trust God. Amazingly, I still feel like I am just beginning, and everything I have accomplished has come by faith."
The life of an entrepreneur can often be a trying and risky experience for some. If allowed to change how things have happened in her business, Nikki says she wished she had acquired more financial education initially. She also advises others who may follow in her footsteps to study their craft and learn from watching others doing something similar.
Moving forward, Nikki plans to continue producing material to air on her YouTube channel. She also hopes to see her line of gourmet sauces on grocery store shelves nationwide. She also plans to be a guest on the Sherri Shepherd Show. One thing is obvious: Nikki can get the job done if anyone is looking for professional catering services. And by the way, her sauces are also great for personal use and make great gifts.
To learn more about Nikki Knox, please visit her website.
29
Nikki Knox www.xtrasugar.com IG: sauceychicksauces Sauceychickllc/Xtra Sugar Creating Experiences Personal Chef Services youtube: Xtra Sugar Cooking In The kitchen with Nikki 336-508-8213 h
Eller Lundy Broken Men Foundation
Provided by Ellery
Ellery Lundy is the President and Founder of The Broken Men Foundation. His nonprofit organization is designed to help men deal with trauma from various life situations, whether it be divorce, separation, drug abuse, gun safety, gun prevention, and more.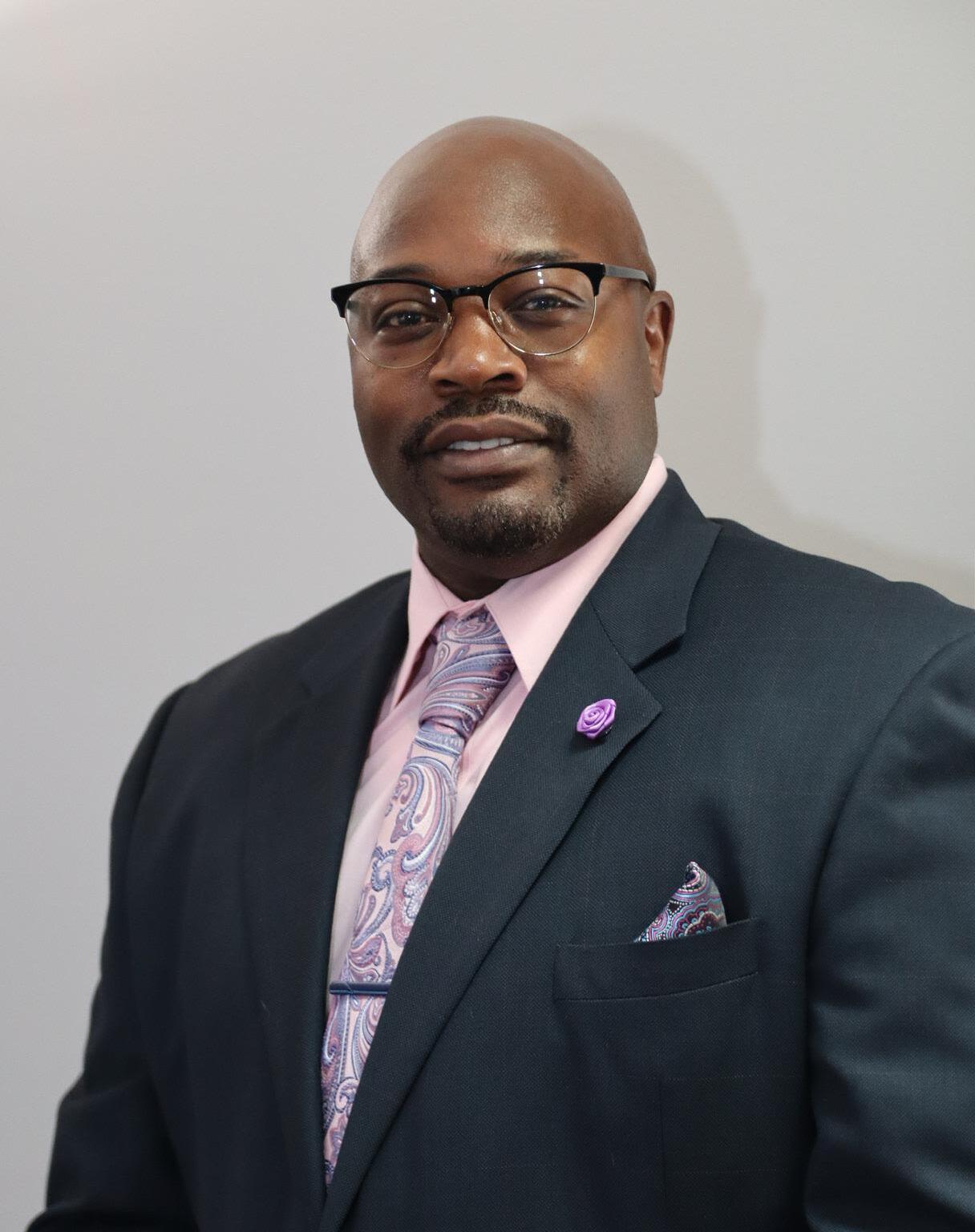 A native of Richmond, VA, Ellery says that just because someone is broken, it doesn't mean they should stay broken. "We want to teach men through our program how to take back the community and lead in a positive way. We also want to extend our hands to the youth and raise boys to become men," Ellery says. "Men have a tendency not to communicate. We act out in different fashions, sometimes resulting in domestic violence, becoming abusive parents, or worse. Men must understand they aren't alone in this journey, and it is okay to talk about the past and move forward."
In 2014, the Academy began with only three participants. Since then, its focus has specialized on mentoring young men between the ages of 12-18 and offering a 16-week curriculum covering a variety of topics aimed at better understanding adolescent behavior to allow our mentors to teach problem-solving skills.
HuamiMagazine.com Triad - Sept./Oct. 2023 30
Our ultimate goal is to make young men accountable for their actions, thus enabling them to become productive members of our community."
By Terry L. Watson Photos
Lundy
Ellery shares his organization is deeply rooted in academic achievement, the establishment of social skills, self-esteem and responsibility, citizenship, and community involvement. "Our ultimate goal is to make young men accountable for their actions, thus enabling them to become productive members of our community." As of 2023, they have graduated over 500 men.
Ellery has been certified in the Fatherhood Initiative program for fragile families through the Virginia Department of State Social Services and Certified in Crisis Intervention. He has coached various sports in the community, from girl's basketball to little league football, and has also officiated numerous games from little league, high school, and even semi-pro.
The Broken Men Foundation gives back to its community with its outreach program. In September, they conducted a back-to-school supply event. In October, they will conduct a breast cancer walk to raise cancer awareness, and in November, they will conduct a Thanksgiving food drive and give food to families in need. Additionally, they will partner with other organizations in December to give away toys to families.
Ellery shares that what he loves most about his foundation is dealing with the unknown. "When we have young men into our program, we may not always know what they are dealing with. We began by letting our mentees know that we love them. We want them to know that none of us are perfect, and we are all in this thing together," he says.
Ellery acknowledges his mother, Lydia Lundy, for instilling sound values into him and his siblings. "She always told me as a young man that I was no less than any other man. My mother told me whenever I needed to tell a man something, to look into his eyes and tell it. She taught us to be respectful and confident," he says.
Of course, Ellery couldn't do all that he does alone. A stellar group of individuals, such as Steve Clarke, the Executive Director and Vice President of the organization, surrounds him. There is also James Fobbs, Keith Adams, Pastor Calvin Harris, Shawn Hobbs, Troy Mithcell, James Jones, Charles Johnson, Chris McNeil, Ray Smith, Rickey Brown, William Simmons, and Leroy Terry Cain, Jr. Some additional assistance comes by way of Doreen Lundy, Joe Lajoie, and Rachel Fenton.
When asked if he would change anything about his journey with the organization, Ellery says he wishes he would leave his job sooner. "Other than that, there is nothing I would change. I believe we are where we are supposed to be in life. I appreciate every part of the journey," he says.
Looking ahead, Ellery hopes to take his organization to higher heights. "I want to make our organization bigger than organizations like ours. I want to secure more grants and help our organization to be bigger than the Boys & Girls Club and the YMCA. Those are both great organizations, and we have the opportunity to reach even more young men. I want to secure a building and buses to transport our group to events outside Richmond. I want to ensure they are exposed to the things that will help them continue to succeed.
To learn more about the Broken Men Foundation, please visit their website. Ellery
Lundy
31
www.brokenmenfoundation.org h
Astylux Notary & Courier Services
By Terry L. Watson
Hailing from Catawba County, NC, particularly Hickory, NC, T. Alexis Byrd is deeply connected to her roots. However, her upbringing carries a unique twist due to her family's military background spanning an impressive five generations. Her legacy was further enriched by formative years spent in Germany, a testament to the enduring commitment of her family to serve. Alexis says those diverse experiences have shaped her.
In 2001, Alexis embarked on a new journey with the United States Air Force as a dedicated Logistician. In her role, she gained invaluable skills, exhibited a strong sense of discipline and duty, and enjoyed a career lasting 20 years. Having concluded this illustrious chapter, Alexis now resides alongside her teenage son in Wayne County, NC. Wayne County, she says, has become her cherished home, a place where she is forging a fresh path as an entrepreneur, driven by the values and principles instilled by her family's rich military history.
Throughout her career, Alexis has had the privilege of shouldering diverse responsibilities within the intricate supply chain process. These roles ranged from offering indispensable customer support to military personnel and civilians to orchestrating management of
issuance, storage, order requests, transportation logistics, inventory upkeep, real-time tracking, security protocols, repairs, and addressing general inquiries regarding an extensive assortment of supplies and invaluable hazardous equipment. Alexis was also entrusted with safeguarding Personally Identifiable Information (PII), reinforcing the importance of data security and privacy. Furthermore, Alexis acquired valuable skill sets that she still utilizes today.
Alexis also holds the distinction of being an Iraq veteran, having undertaken a deployment to the region. This experience bolstered her expertise and honed her ability to navigate complex and challenging situations. Over the course of her Air Force career, she achieved significant academic milestones and earned an Associate's Degree of Applied Science in Logistics from the Community College of the Air Force. She also attained a Bachelor's Degree of Arts in Social & Criminal Justice with Magna Cum Laude honors from the University of Arizona Global Campus, formally Ashford University.
Photos Provided by T. Alexis Byrd
Today, Alexis owns Astylux, LLC, a diverse notary company based in Wayne County. Their services include Notarizations, Mobile Notary Services, Electronic Notarization, In-Person Electronic Notarization (IPEN), I-9 Employment Verification Forms, Efficient Courier Services, Comprehensive Administrative Support, Notary Signing Agent, Witnessing Services, and Apostille Agent Services.
"Our services come to you," Alexis says. "We utilize our extended knowledge of the federal and state laws, immeasurable customer service skills, leadership, and compassion to ensure essential documents of community patrons are legally authenticated, protected, and transported safely with the utmost confidentiality and care." Convenience is provided at your doorstep with exceptional Mobile Notary Services. "Our team brings the notarization process to you. Whether it's your residence, business, or place of employment, we are committed to making notarization hassle-free and accessible," she says. Astylux was recently aligned with the EscrowTab platform to integrate IPEN Services. "We expertly fuse in-person and electronic processes," Alexis says, "redefining notarization for enhanced efficiency, real-time updates, and advanced encryption techniques."
As a Notary Signing Agent, Alexis partners with various Title Companies, Lenders, Borrowers, Sellers, Escrow Officers, Loan Officers, Attorneys, Settlement Agents, Real Estate Agents and various Signing Agencies. "We ensure a seamless process, acting as impartial witnesses and ensuring swift communication with lenders." Providing Apostille Agent Services ensures her client's documents are properly authenticated by the Secretary of State for international use. Whether it's a vital record, legal document, or business agreement, her company navigates the complexities of the apostille process.
So how did Alexis start her company? She says, nearly five years prior to her retirement from the U.S. Air Force, a journey unfolded that would shape her into a business owner. She learned the role of a notary held the potential to greatly enrich and uplift her community. Her vision went beyond the conventional, encompassing the creation of a meticulously tailored mobile notary service to meet the unique needs of Wayne County and its neighboring regions. She emphasizes, "While our services are finely tuned for this specific region, it's crucial to note that they are designed to benefit everyone, regardless of location or background. We aim to reach a wide, diverse audience, ensuring that quality assistance is accessible to all."
Drawing on her expertise as a Logistician and her educational background in Social & Criminal Justice, Alexis developed an integrated notary and courier service that aligned with the convenience-driven ethos of the community. She also aimed to create opportunities for employment and mentorship, nurturing local talents in business and notarial domains. She immersed herself in over twenty Small Business Association courses, both in physical and virtual spaces. She served as an Apostille Agent, an I-9 Employment Verification Authorized Representative, a Notary Signing Agent, and even a Courier. Alexis enrolled in the Notary class at Wayne Community College and the Electronic Notary course at Wake Tech Community College. By August 2021, she proudly became a Commissioned Notary. She was then
certified as a Notary Signing Agent in March 2022. She obtained her courier license in June 2022. On February 14, 2022, Astylux LLC was formed. The grand inauguration of Astylux Notary & Courier Services on July 1, 2022, marked the beginning of a significant chapter devoted to redefining notarial and courier services in her community.
Alexis says she appreciates the opportunity to make a meaningful contribution to her community. "Every day brings the chance to connect with diverse individuals, expanding my network while keeping stress at bay. The continuous learning, whether it's about business dynamics, local insights, or new regulations, keeps me engaged and educated. This knowledge is a gift I'm eager to share, allowing me to teach others along the way."
Alexis appreciates the individuals who have had a significant influence in making her the accomplished woman she is today. One is Reverend James N. Holloway, her grandfather. He pastored while concurrently owning a highly regarded janitorial service in Hickory, NC. Alongside him, she credits her grandmother, Nettie G. Liles-Holloway, who served as a dedicated first lady and a missionary, deeply involved in community outreach.
Alexis also acknowledges the support of her customers. "Each time they reach out, or I arrive at their location, their genuine gratitude and sense of relief leave a lasting impact. Their overwhelmingly positive reviews are uplifting and serve as a driving force, propelling me to push forward and consistently enhance the services I offer," she says.
Looking ahead, Alexis shares her plans involve a steadfast dedication to continuous learning as a notary and business owner. " I'm committed to elevating my brand's presence by acquiring innovative skills, enabling me to effectively engage with a broader audience. In summary, my vision includes a continuous journey of self-improvement, expanding my brand's influence through innovative skills, and extending my impact beyond local boundaries," she concludes.
To learn more about Astylux, LLC and the services they offer, please visit their website.
A Stylux
& Courier Services www.astylux.com 919-756-3986 h 33
T. Alexis Byrd
Notary
Great Leaders Create More Leaders, Not Followers
Information and Photos
Provided by Yalik's Kid Committee
On June 24, 2023, Yalik's African American Art & Cultural Movement (YAAACM) installed its first board of young leaders, the Yalik's Kid Committee (YKC).
It was a dream come true; a group of phenomenal kids to serve as brand ambassadors for YAAACM, as well as community leaders. Founders share they are very excited to share all of the things YAAACM has planned for the High Point, NC, community and their fellow peers and participants of this program.
"Yalik's Kid Committee is making history. Not only are they one of the first mentored groups of young leaders with an eleven-yearold Vice-Chair, but they are also learning history, building history, and inspiring their peers to be a part of this history," founder, Phyllis Bridges says. "YKC is organizing events that support their peers. They know all too well what it means sometimes to be emotionally disconnected. Even more, they bring their own stories to the table and solicit the resources to help their fellow youth heal, cope, and soar."
The visions and dreams of this group of future leaders are fueled by fundraisers that will elevate High Point's rich history, such as the rehabilitation of the home of the legendary John Coltrane. This is planned, along with a historical balloon launch and an epic original comic book highlighting two board members headed to study abroad in Greece.
The excitement doesn't stop there; The schedule for 2024 is going to be amazing. YKC plans to host events that expose fellow youth to excellence, history, adventure, culture, and activities that elevate the entire community. "This is well-rounded leadership at its best. First, we reach out, and then we reach up," Phyllis says.
34
115 Parkview Terrace Lane Jamestown, NC 27282 pbridgesa@gmail.com 336-989-0047 www.yaaacm.com h
Yalik's Kid Committee
35
Alianna Snowden Vice-Chair
Sophia Vaughn Secretary
Dashawn Ervin Chair
Josiah Beatty Treasurer
Latece Logan
Fostering Great Ideas
By Terry L. Watson Photos Provided by Latece Logan
Greenville, SC, native and resident Latece Logan doesn't appear to have issues standing out front. She proudly holds the title of North Greenville College's first African American Homecoming Queen. Latece also performed in the Opening Ceremony of the 1996 Olympics in Atlanta, GA. Today, she is the Director of Fostering Great Ideas Life Support Mentoring Relationships Program, which focuses on helping youth who are in foster care. These individuals often lack consistent relationships and may struggle academically, developmentally, and relationally. "High-quality relationships are the foundation for all other learning," Latece shares. In her role, she oversees over 100 mentor relationships between highly qualified mentors and youth in foster care. She is also enrolled at the Life Purpose Institute out of San Diego, CA, studying to become a certified Life Coach.
Fostering Great Ideas Life Support Mentoring Program is the largest mentor program for youth in foster care in the southeast. Additionally, Latece serves as a Transitional Coach at Legacy Early College and mentors senior scholars as they transition from high school to college. Most recently, Latece was promoted to Fostering Great Ideas Chief Culture Officer, an executive leadership position responsible for fostering an inclusive, collaborative, and engaging organizational culture that aligns with FGI's mission and values. She is also responsible for leading cultural initiatives, supporting staff development, and implementing programs that enhance the overall organizational environment.
"Through the work of the dedicated team at Fostering Great Ideas, healing is possible and success is attainable," Latece says. "Fostering Great Ideas is a charity to support children and youth by offering each youth ages 14 and up with a mentor through its Life Support Program. They also offer a Tutor Match Program for school-age youth in foster care. Older youth can join their Aspire program, which provides a certified life coach to help transition from high school to college and beyond. Another program, It's All Relative, offers supportive training for family members when children are removed from their homes. To ensure that siblings who are separated from their brothers and sisters have regularly scheduled visits with each other, they've developed the Sib-Link Program. "When we say family, we mean parents as well. Our Mom's Matter program is a service that offers training and support while encouraging moms to reach their reunification goals," Latece says.
Fostering Great Ideas is also big on community connections and education through its Care2Foster program, which supports current foster families and recruits new ones. They also advocate for youth in foster care and help amplify their voices through their Speak Up Program. Lastly, they offer an interactive role-play workshop called Life in Limbo, that gives a perspective of what the experience is like for those in foster care.
37
I did not get where I am today because of my education. I got where I am today because I'm operating in my gift, and it has made room for me."
Latece's journey at FGI began in 2015. After her friend, Ava Smith, the owner of Flatfee Recruiting, submitted Latece's resume to David White, CEO of Fostering Great Ideas, she was hired for an entry-level position. In eight short years, she earned the executive leadership position as the CCO, and she's not finished, as her story is still being written.
Inspiring people to be their best selves Latece says, is what drives her. "I love God, and I love God's people. He is my source and my strength and it is through Him I live and have my being. His love for me has compelled me to treat people how I would like to be treated, and I want to demonstrate His love everywhere I go through words of encouragement, affirmation, and simple acts of kindness." Even more, helping others is something she loves to do, unconditionally. She adds, "With FGI, I have the ability to express who I truly am. Proverbs 18:16 says, "A man's gift maketh room for him, and bringeth him before great men". I did not get where I am today because of my education. I got where I am today because I'm operating in my gift, and it has made room for me. Empowering people to thrive and support them as they help others do the same gives me life!"
Latece also acknowledges the impact her mother had on her life. "My mother was a beautiful woman. She was wise as a serpent yet gentle as a dove. She passed away in 1999, yet the love she carried in her heart for her family is why I love as hard as I do. I want to be just like her; someone who is loved and adored, not because of my accomplishments, but because of how I treat people and love God."
Latece has enjoyed her journey and shares there isn't much she would change about how things have happened. "If I could change anything about my journey with our organization, It would be to push to go statewide sooner because too many children are still waiting to feel the support and love that Fostering Great Ideas offers. It takes funding from individual donors, corporations, and grants, and we need to push harder for these children daily."
As the future unfolds for Latece, her purpose will be the same. She says, "On a professional note, I will strive to enable Fostering Great Ideas to be known as a one-stop shop for the needs of youth in foster care and will equip our volunteers and staff to do just that. Personally, I plan to continue to educate myself on building leaders to empower youth and families to live life out loud and unapologetically. Soon, I will be a certified life coach and own a Performance Coach Practice to help people perform in whatever capacity they desire."
Latece has been married to Bud Logan for 24 years, and they have two accomplished daughters, Shekinah Ellis and LaChara Logan. She also has a bonus son, JaQuan Logan, and grandson, Landon Logan. Latece is also under the Worship & Arts Pastor, Jessica Duckett, of the Divine Worship Center Praise Team.
www.fgi4kids.org h
Please visit their website to learn more about Latece Logan and Fostering Great Ideas Life Support Mentoring Relationships Program.
38
Victoria Hart
By Terry L. Watson Photos Provided by Victoria Hart
According to Merriam-Webster's online dictionary, the definition of a doula is a person trained to provide advice, information, emotional support, and physical comfort to a mother before, during, and just after childbirth. This definition accurately describes Victoria Hart.
The Mississippi Gulfport resident owns Doula & Nanny, LLC. Her company offers various levels of support, such as physical, emotional, mental, and spiritual. With her nanny services, Victoria provided exceptional childcare as well. "My services are designed for all but mainly for those who need that extra hand," she shares.
At just 27, Victoria has already accomplished a lot. She has enjoyed four years of marriage with her husband, Jarell, and besides being an aspiring entrepreneur, she has a bachelor's degree in Natural Science. Even more, Victoria was on the road to obtaining her BSN but God said otherwise. More touching is how she describes motherhood. "I am an Angel Mom to five Angel Babies. My time will come when God says that I am ready."
Victoria launched her business in October 2021 after Victoria's cousin, who was expecting her second child, asked her to be her doula. "My cousin's first birth experience was the opposite of how she planned it. She researched that having a doula by her side might empower her to take control of her birth. Once she asked me, I immediately fell in love with everything a doula stands for. In January 2022, her VBAC (Vaginal Birth After Cesarean) was extremely successful. That experience hugely impacted my doula business, and as a result, it flourished. Currently, I have 25 Doula Babies," she says.
While Victoria started her nanny business in April 2022, she has served as a nanny since she was 19. "It was basically a summer job while on break from college. However, I have always loved watching kids, even as a kid myself," she says. Victoria now has 45 "Nanny Babies".
When asked what inspires her the most about her business, Victoria shared that, regarding being a doula, seeing how black women were mistreated during pregnancy and even childbirth made her realize how much of an impact she could make in their lives. "I have been discriminated against in the medical field concerning infertility issues, so I know firsthand what that can feel like." In response to the same question pertaining to being a nanny, she says, "In this day and age, it is hard to trust people with your kids because you never know their true intentions. With me, on the other hand, my intentions are pure from the start, and my parents can tell. I desire to be the extra help they need when they cannot find it anywhere else."
Victoria says she really loves what she does. She shares that hearing how her attendance during the birthing experience or watching her client's children changed their lives for the better makes it all worth it. "I just do what I love. I have been told numerous times that I inspire other people to follow their passions. The fact that I followed my passion and can help families in need and still pay my bills is all that I need."
Growing both businesses has proven to be a little challenging, but fortunately for Victoria, the assistance of social media has helped in many ways. Additionally, finding ways to fund her businesses has been a learning experience. Victoria says she wished she had obtained funding before jumping into entrepreneurship. "I just jumped in, head and HART first, no questions asked," she says.
In the future, Victoria hopes to open a birthing center in her area. Currently, there isn't one, and she says doctors are afraid to open one due to liability issues. She also hopes to open a postpartum care center to provide care for the first few weeks after birth, which can sometimes be rough with the transition into being a newborn mom. Victoria has plans in the works for a daycare center with afterhour options.
h
40
Ashton Hairston
The son of Shannon Hairston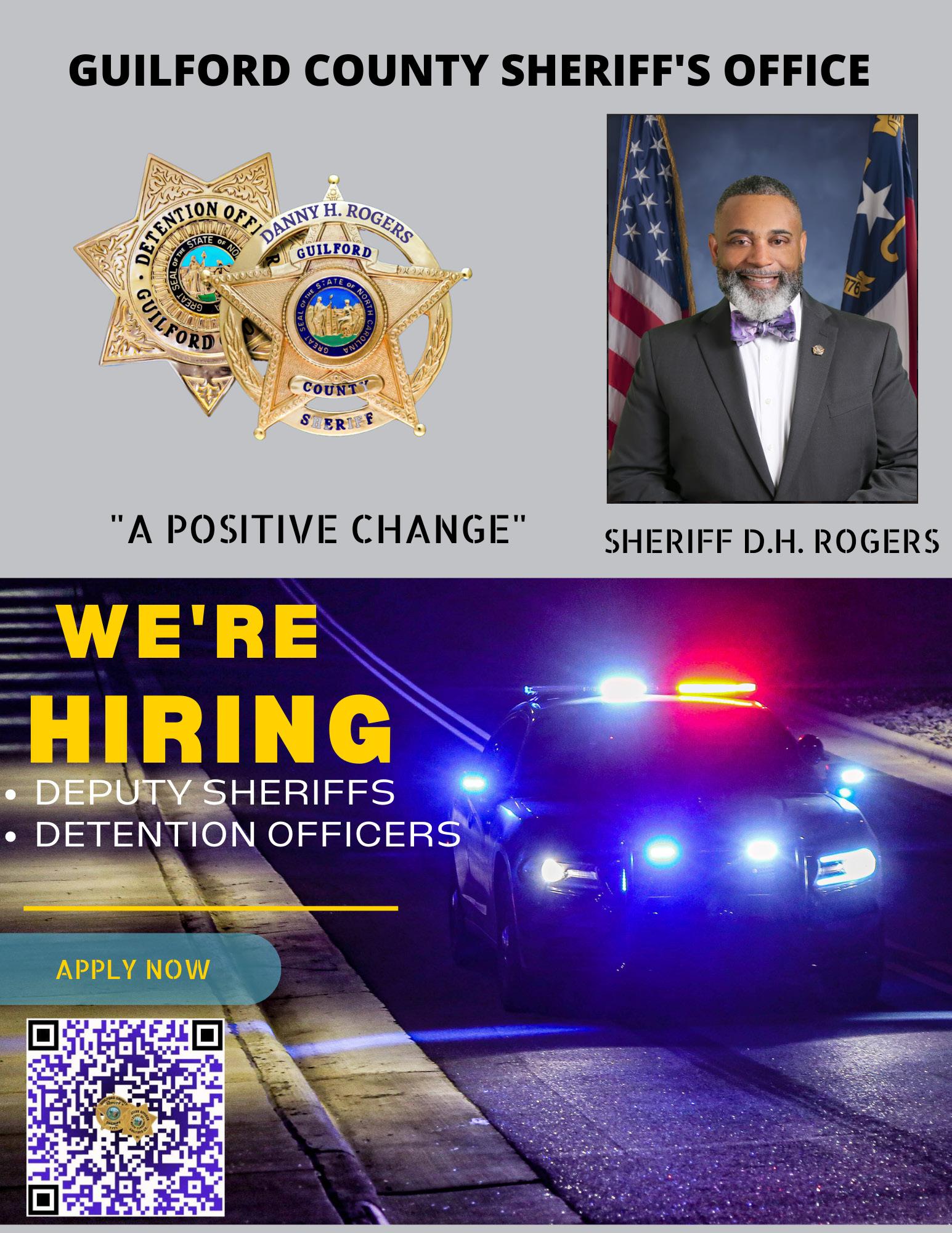 Triad - Sept./Oct. 2023 HuamiMagazine.com 43
you need help choosing a Medicare plan, purchasing a Life Insurance policy, or setting up an Annuity to secure your financial future, I have you covered!" Licensed Independent Insurance Advisor Specializing in Fixed Index Annuities, Life Insurance & Medicare Plans 336-255-0633 roysterseniorinsuranceoptions@gmail.com www.roysterinsuranceoptions.com Community is formed with Coffee www.demhajpoetrylounge.com IG@ DemhajCoffee
Lounge serves as a venue for people to experience world-class coffee in a serene atmosphere powered by innovation through the art of poetry." 805 N. Main Street - High Point, NC 336-307-4105
"Whether
"Demhaj Poetry
"Our
www.cozymetime.com Corporate Team Building Girls Night Out Birthday Parties Lunch & Learn Mobile Candle Making Party
Candles Are Made With 100% Soy Wax and Non Toxic Fragrance Oils"
Anna Raes Restaurant & Catering4u 3027 Randleman Road - Greensboro, NC 27406 - 336-897-0087 Open: Monday, Wednesday, Thursday Friday, Saturday & Every Other Sunday Dine In or Take Out www.annaraes.com 2201 Martin Luther King Jr Drive Greensboro, NC 27406 336-790-4795 AShine That Lasts
Kay
Mary
The Coronation of Isabell
Work celebrates the inauguration of Johnnetta Cole as President of Bennett College. It also pays homage to the artist friend and mentor, Leo Twiggs use of the confederate flag in his work.
Production provided by Contemporary Batik Artist, Henry E. Sumpter Visual Designs Studio www.visualdesignsstudio.com 712 Summit Ave. Greensboro, NC 27405 336-275-6361
HuamiMagazine.com Triad - Sept./Oct. 2023 FAYETTEVILLE STATE UNIVERSITY has NC PROMISE www.uncfsu.edu/ncpromise You Heard Right! Apply Today! College You Can Afford! Fayetteville State University is thrilled to be the state's newest NC Promise school. We want you to be focused on building your future, not worried about how to pay for it. FSU will continue to offer the same high-quality degree programs and the same expansive course catalog. The funding for NC Promise has been awarded to FSU by the State of North Carolina, meaning nothing changes but your budget. $500 $2,500 In-State Tuition Out-of-State Tuition