CHICAGO ® Jan./Feb. 2023 Vol. 1 Issue 12
Dream Real Theatre Company
www.ladyespecs.com
ExclusiveSpecsForMen and Women
My Dreams Are Windows To My Freedom
A Letter From The Editor
I am a self-proclaimed dreamer. Many of the things I possess or may be involved with, at some point, I probably dreamed about it. Being physically fit, I dreamed about losing all the weight I was carrying around while stuffing my face with food. Singing in the church choir, I dreamed about it, while practicing in my car over one of WOW Greatest Gospel productions.
In short words, I will typically act on something if I dare to dream about it. I have used the gift to dream while sinking in some of my lowest moments. I wanted more, and dreaming of something better made it almost feel like I was there. I learned that there is power in what we dream about.
In that same breath, my dreams have been filled with thoughts of hope and sometimes regret. If I could turn back the hands of time, I would. If I could reverse some of the experiences of my life, I would. If I had the ability to reach back into my past and open some of the doors that were shut and close some that I walked through, I would. One might ask me why, and my response is quite direct; I would if I could.
Now, it's not my intent to sound as if I do not appreciate the life God has blessed me with. My message is quite the opposite. I love my life and all that has helped to make it what it is. Still, I wish I could have avoided some unnecessary experiences. However, I am wise enough to know that everything has been necessary. It is all part of God's plan for me.
Acknowledging and accepting where and how my life began instills a sense of reality into my heart. Dreaming of places where I wish I could be also encourages me to keep striving for that which is greater.
My message is simple. Life is but a whisper, and I refuse to get lost in the chaos and confusion. There is way too much for me to do, and if I never achieve all that I dream of, I will remain enthusiastic about what tomorrow promises. Tomorrow, if it comes, is provided by God. And when God blesses me with another day to live, He also blesses me with another day to dream and get to work.
L. Watson
www.huamimagazine.com
Terry L Watson Publisher
Dorjae' McClammey Writer
Terry L. Watson Writer Joy Rogers Writer Monica Montgomery Writer
Tamara Smith
Still Shots Photography Photographer Todd Youngblood Photographer
General Inquiries huami.chicago@gmail.com
Howard Gaither Photography
terry.editor@yahoo.com 336-340-7844
Mykel Media Company LLC Greensboro, NC 2022 All Rights Reserved Scan
4
Email Want To Advertise? Call 336-340-7844
To Visit
The QR Code Above
Our Website
Terry
Patrice Johnson
Do we hear wedding bells? If so, there is no need to panic. Patrice J. Bridal has you covered. St. Louis, MO
Also Featured
Keishon Davis
It started with a love for creativity, and has grown into a full blown business. Learn more about her journey. Denver, CO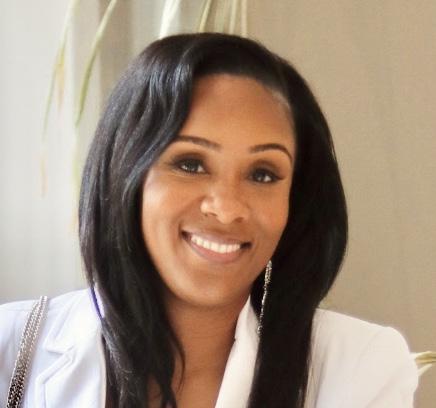 Khadijah Butler
She continues to use her trajedy so help and serve others. Learn more about who she is. Philadelphia, PA
The Dream Real Theatre Company
JAN./FEB. 2023
CONTENTS 6
Karla Shaw
CHICAGO
On The Cover
12
18
Huami Magazine Cutest Baby Juliana Jackson
TheBeardedOne. Michael Arnett
The Project Community Center Monnai McDowell
11 34 30 24
The Dixon Group Ryan and Cherri Dixon
26
6
Dream Real Theatre Company
By Dr. Marrissa Dick - Photos Provided by Karla Shaw
William Shakespeare wrote, "All the world's a stage, And all the men and women merely players; They have their exits and their entrances, And one man in his time plays many parts." That statement is merely a short introduction to the theatrical world. In truth, some people can identify with this statement because they have family and friends who possess dramatic personalities. Actually, they are living their lives out loud as though they are on stage for the entire world to see. These dramatic family and friends would be prime characters to star in a theatre production. So, what exactly is theatre? I'm glad you asked. Professional theatre is a collaborative art form that combines words, voice, movement and visual elements to express meaning. The field of theatre not only encompasses live improvised and scripted work and has attributes in dramatic forms such as film, television, and other electronic media. Just like the dramatic people, you know theatre has two faces - - one that smiles and one that laughs. In the theatre world, these two faces are essentially a representation of drama. The laughing mask symbolizes comedy, while the crying mask represents tragedy. In essence, these two faces represent extreme human emotion. Often only our closest family and friends can tell the difference between the theatrical faces those creative personalities are wearing.
One person who could identify which face is being represented would be Mrs. Karla Shaw, Chief Executive Officer of The Dream Real Theatre Company of Chicago, Illinois. Better known as Karla Monay Shaw, her theatrical company is intentional with its unique blend of theatre and could assign these dramatic personalities roles in one of her plays. Karla's productions cater to various interests, such as the youth, teens, young adults, and more seasoned adults. Her staged performances do more than just tell stories; her productions inspire change from within. Read on and see how Karla plans to continue to blow away the Windy City with her theatrical productions. Karla shares, "I was born and raised in Chicago. Ever since I was a young girl performing in school, I would pretend to be producing my own films and directing my own plays. Back then, I realized that theatre could help release stressors in teens' lives, and that's what The Dream Real Theatre Company of Chicago sets out to do. We intentionally provide a space where dreams become a reality, and our youth are engaged in positivity through theatrical productions. I want to introduce teens to classical works and teach them to take their own experiences and be creative through performance, writing, and producing plays. That's how it all began for me, so I know other young people out there need healing, and theatre arts can be a vehicle for that. As adults, we understand that the pressures of life can alter our moral compasses. The battle is already won if we can make wise decisions and choices with a clear heart and healthy mind."
The mission of The Dream Real Theatre Company of Chicago is to be a place where dreams can become a reality. This theatrical company inspires, engages, and entertains audiences with theatrical productions through creative processes that range from new plays to classic works. They train and support the next generation of theatre artists. Karla explains, "We have created a theatre community that brings shows to diverse communities by working with our teens and young adults through the arts by providing a place where they can be creative through stage and film. I'm an out-of-the-box thinker, so when I create, I do it in ways that constantly add theatrical nuances to my plays. Because I cater to the masses, you may see a production where film is incorporated into a play, or you may see a play written for adults only. When I talk about nuances, I'm talking about creating a space for theatre arts, even when things look dim. For example, everything shut down when the world was on lockdown due to COVID-19. Nobody was producing, and Broadway was closed. That wasn't the case for
company because I thought outside of the box. On May 16, 2022, I put on the first Zoom theatrical show called Quarantine Court. I was the first one to do it. I soon learned that Zoom Quarantine Courts were being held from the United States to London, England, but I was the first," she says.
7
my
"Ever since I was a young girl performing in school, I would pretend to be producing my own films and directing my own plays. Back then, I realized that theatre could help release stressors in teens' lives, and that's what The Dream Real Theatre Company of Chicago sets out to do. We intentionally provide a space where dreams become a reality...."
8
Since receiving nonprofit status, Karla would like to begin fundraising to establish the Burch Shaw Williamson Media and Performing Arts Center. The center will be dedicated to her parents, husband's father, and grandparents. The center's mission is to offer theatre classes that will teach teens all aspects of theatre. The actors and actresses would come from the community and travel with these shows. This venture is vitally important to her because she understands the stressors associated with growing up in Chicago's black and brown communities. Karla says, "Our senior citizens have so much wisdom to offer our youth and our youth have technology skills to offer our seniors so they can help one another. The seniors can mentor the youth with decision-making and life skills, and the youth can teach the seniors how to operate technology and navigate social media platforms. I also want to feed the homeless and help them get back on their feet. I know it sounds like a lot, and I can't do it all, but I can do my part. I just want to bring the vision to pass that God has laid on my heart through this center."
Another goal Karla has is establishing Saving Our Communities Through The Arts Foundation, a mentoring program. Her mission with this foundation is to go into the communities and schools and mentor teens through theatre. She shares, "We have teens and young adults who experience stressors but don't know what to do with that energy. In 2015 I collaborated with the Department of Children and Family Services here in Chicago. I used some of the teenagers from one of the group homes to produce a play I wrote called, The Tale of Sister and Brother Scrooge. The teenagers participating in this play realized they were working on themselves. The play became a healing mechanism for them. For instance, there was a young girl who could share how she ended up in the group home. It was because she lost both of her parents in a car accident and didn't have anyone to take her in their home. Of course, everyone didn't open up, some thought it was a joke, and some actually dropped out of the play but what was phenomenal to me was that after the first play, those same kids who thought it was a joke or who dropped out wished they had taken it more seriously. I want this foundation to go into these communities and schools and invite teenagers in so they can have the stage to "act" out their feelings and learn how to make better choices despite their situations. I want this foundation to be an educational resource for saving lives."
Patrons of The Dream Real Theatre Company of Chicago can look forward to their next musical production, which was written to honor the memory of her mother, Carolyn "Pretty Pat" Burch-Dandridge, who passed away in May 2022. The stage production is entitled "My Momma's ERA". The theme behind this musical production is to share the history of Chicago's 39th Street Oakwood Blvd in Chicago, also known as Bronzeville and Blackville, through her mother's lens. Karla hopes this historic play will enhance the cultural knowledge and behaviors of African American teens.
She shares, "Growing up I enjoyed hearing my mother talk about her parents moving from the South to the North and how they made it through adversity. I want to share her story because she advocated for family and community. You know, I lost my eldest sister, who had a son, Pharez. Well, I took my nephew and raised him as my own; he's my son, and now I'm overjoyed at being a grandmother. I thank God for the privilege of being able to raise him. Pharez has been such an inspiration to
me. I knew he needed to see me trust God and make solid choices for my life, so I went back to school. I received my first degree when he graduated from the eighth grade. It was only God who allowed me to receive my degree from Chicago State University with a BA in Communications Media Arts and Theatre with honors. I also have a BS in Business Administration with honors from Colorado Technical University. I achieved both those degrees within the same year. I worked myself to the bone for those degrees and again, it was all God. I went on to earn my MBA from Grand Canyon University and I also have an associate degree in Theatre from Kennedy-King College here in Chicago. I was going to earn my doctorate degree, but life started happening, so I decided to put that on hold until I could really focus on that educational aspiration. So, education is very important to me. I want our youth to recognize how important having both God and an education is too."
www.dreamrealtheatrecompany.org
Throughout her life, Karla has met many people who have poured into her life but none as impactful as her husband, Clarence B. Williamson, III. Karla said, "My husband has been my backbone in all of this. He inspires me towards fulfilling my goals. He wants to build with me, and he constantly encourages me to keep things going. He often tells me that "God has a plan". He constantly speaks to my spirit and reminds me to trust God's process. I am so thankful that he's a supporting husband. I think it's important to recognize the people that God places in our lives. Not only has God given me a supporting husband and son, but He's also given me family in my sisters LaDrena Stewart and Monica Shaw, and my mother-in-law, Belinda Proctor. They are there at every turn, and I'm grateful to have them in my corner. It's not just family who support me but women like Ericka Porter, Prophet June Hollingsworth, and Prophet Latisha Thomas. When I tell you that these women inspire me daily they do just that. They are advocates and supporters of the vision that God has placed in my heart. They inspire and motivate me constantly."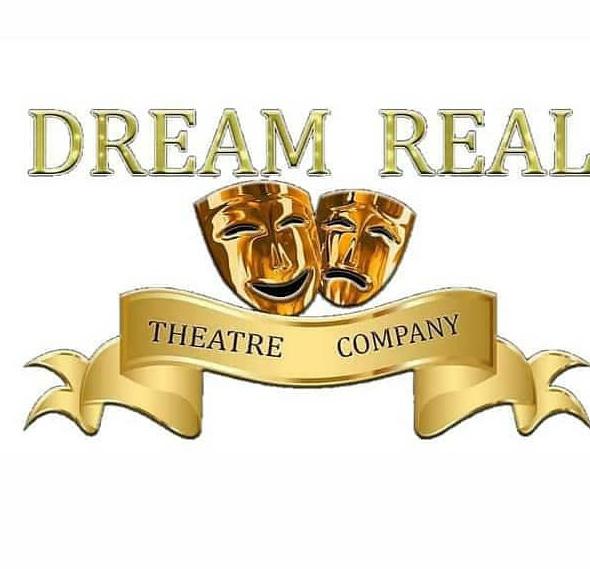 9
Karla says it's her goal to inspire youth. "I want our youth to be creative in their choices and let them know that they do have positive options. This theatre company, the center and the foundation speaks to educating, healing, and ministry. It also inspires our youth through theatre and performing arts. I don't see many resources in Chicago offering what we do for our children."
Viola Davis once stated, "And that's what people want to see when they go to the theatre. I believe at the end of the day they want to see themselves - - parts of their lives that they can recognize and I feel if I can achieve that, it's pretty spectacular". I believe Karla Monay Shaw is doing just that with her plays - - connecting and inspiring lives in real time.
Being on the pulse of her community, Karla's peers recognize her passion for serving, so they thought well enough of her to place her on the ballot for Lt. Governor in Chicago. Though she didn't win, she was honored that her community of peers was confidant in her integrity and heart to nominate her for the position. The future looks bright for Karla Monay Shaw, and with God's blessing, she will continue to touch and inspire her community through theatre.
To learn more about The Dream Real Theatre Company, please visit their website.
KidPreneur Business Expo & Talent Showcase 2022
We Had Fun!
h
HuamiMagazine.com Chicago - Jan./Feb. 2023 10
Cutest Baby
The daughter of Brianna Jackson Granddaughter of Ed & Raquel Browning Great Granddaughter of Annie Browning & Lisa
To submit photographs to be placed in the Huami Magazine Cutest Baby feature, please send a detailed email to huami.cutestbaby@gmail.com
MAGAZINE
Juliana Marie Jackson
The Vision. The Foundation
By Terry L. Watson Photos Provided by Ward Legacy Studios
When passion and purpose align with one another, great things are usually created.
Khadijah is best described as someone kind in nature. While she has faced several obstacles in life, Khadijah Butler of Philadelphia, PA, has persevered. She shares, "The parallels of my life are researching and giving back. I love providing aid to my community and helping others find ways to live fruitful and fulfilling lives."
As a young adult, Khadijah endured the tragic loss of her father, Craig Butler. When she was only 19 years old, her father was murdered by a 14-year-old boy over a dispute. While the sudden loss of her father was tragic and left a huge void in her life, Khadijah repulped her tragedy into triumph. In memory of her father's legacy, she formed the Craig D. Butler Scholarship Foundation. Its focus is to provide financial assistance to African-American citizens in Philadelphia. Khadijah stresses the importance of providing aid and resources for the black youth in Philadelphia and says that when children know they have options, it gives birth to hope within them.
The Craig D. Butler Scholarship Foundation also strives to redirect the youth's focus off of gun violence and support education. "We want to address the educational gap and inequities that exist among black students compared to their white counterparts," she says.
Chicago - Jan./Feb. 2023 HuamiMagazine.com 13
Another byproduct of The CBD Foundation is a book that Khadijah has written titled, Laying the Foundation Brick by Brick. She says the focus of her book is to essentially show others how to start a scholarship foundation or nonprofit organization. "My book was developed to assist with the healing of my father's death and also to help promote the scholarship. When I began working on the CBD Scholarship Foundation, I could not find information on beginning a scholarship. I also did not realize the therapeutic benefits until I started writing. I didn't have any prior aspirations to write a book, but I'm glad I did," she says. "This book has bylaws in it, checklists, and website links. Any mistake I made along the way they are in there."
Inspiration for Khadijah derives from her desire to be a business owner. "I always knew I wanted to start something I'm passionate about. Beginning this organization in my father's honor was my pain point. Not just my pain point of healing from his death, but also with education and knowing that I am filling a void," she says. "I was able to utilize my father's love and address my concern of the education gap at the same time."
Khadijah remains driven and sustains the vision and mission of her organization from the people she serves. "Feedback from the community and the parents does it for me. Understanding the need and finding ways to meet the need remains my most important objective," she says.
HuamiMagazine.com Chicago - Jan./Feb. 2023 14
Khadijah cites that her identity and utilizing social media as a connectivity tool to link students to her scholarship has been successful. "I have learned that when you have someone who looks like you and shares similar goals, it is easy to make a connection," she says.
Khadijah says her future endeavors involve promoting her book throughout her community and working with public libraries within the city of Philadelphia. "There is no excuse for students not to get this valuable information. Every guidance counselor should have it. When I first began, If I had access to information to help get my foundation off the ground, there is no telling where I would be," she says. Khadijah also plans to hold scholarship workshops for the community as well.
A second initiative that Khadijah has in the works is a project that would align the book and the scholarship in what would be called the Books and Bars Program. This new initiative is designed to help reform inmates as they prepare for reentry into society. "It may be difficult for inmates to find jobs. I want to help them navigate the world of entrepreneurship and provide other options upon release," she shares.
It is apparent that Khadijah will continue to be a catalyst for change in Philadelphia. She plans to continue using her father's legacy to evoke change, uplift the youth, and introduce them to positive trajectories. Please contact Khadijah directly or visit her website to learn more about the CBD Scholarship Foundation or to purchase a copy of her book.
www.craigdbutlerscholarship.com
16
There is no excuse for students not to get this valuable information. Every guidance counselor should have it. When I first began, If I had access to information to help get my foundation of the ground, there is no telling where I would be."
h
Patrice J. Bridal
By Terry L. Watson Photos Provided by Patrice J. Bridal
If the bride isn't happy, well, more than likely, the wedding may not go as planned. That is why it's vitally important to utilize the services of skilled professionals for the big day. This is an area where Patrice J. Bridal excels and is always ready to serve.
Have a custom dress in mind? Patrice J. Bridal can custom-make your ideal gown or create a replica. Owned and operated by Patrice Johnson, Patrice J. Bridal based in St. Louis, MO, offers bridal gowns from top brands, in-house alterations, and custom dressmaking for brides, the bridal party, proms, and various special occasions. Patrice officially launched her company in January 2020 as the first black-owned bridal retailer in the midwestern metropolis, however, Patrice has been sewing for more than two decades.
Patrice is a native of New Orleans, LA, and has lived in St. Louis for a great portion of her life. She has been married for 22 years and is the mother of two boys, ages seven and eleven. She has a Bachelor's degree in Accounting and a Masters degree in Accounting, and one in Non-Profit Administration. Respectfully, she is a member of Delta Sigma Theta Sorority.
Chicago - Jan./Feb. 2023 HuamiMagazine.com 19
HuamiMagazine.com Chicago - Jan./Feb. 2023 20
invaluable.ThereisnowayIcouldproducethequalityof workIdowithoutsuchexperiencesassewingpocketsbackward ormakingdressesthatdidn'tfit."
"Iwouldn'tchangeanything.Myexperienceshavebeen
When asked what she loves most about what she does, Patrice says it is the opportunity to work with people and dress them for some of the most significant moments of their lives. "I love celebrating and being with people in their happy moments," she says. Patrice admits without hesitation that she wouldn't be able to do what she does without the assistance and support of her husband, Ian, who she says has been her biggest supporter. "He has been one of the most prominent voices pushing me into my gifts when doubt crept in."
While the Covid 19 pandemic was ravishing the world in 2020, Patrice J. Bridal was in its infancy stages. Patrice had just opened the doors of her company and was soon faced with the unknown. Covid eventually caused her to close her doors for three months, but fortunately, she was able to improvise. She provided facemasks and when the restrictions eased, she was one of the few bridal shops open as brides planned microweddings. Patrice J. Bridal would survive.
Now operating as a proven business that is capable of weathering the unknown, Patrice J. Bridal offers advice to others who may follow a similar journey such as the one she has. She says, "Be mindful of the entire journey and celebrate all the small wins as you work towards your big goal. Don't be afraid of competition, realizing that no one can do you like you can. There is abundant room for you as long as you remain true to your gift and purpose."
Patrice says there isn't anything she would change about her journey in business. Everything hasn't been perfect, but Patrice says she appreciates the things that have come, both good and bad. "I wouldn't change anything. My experiences have been invaluable. There is no way I could produce the quality of work I do without such experiences as sewing pockets backward or making dresses that didn't fit."
Moving forward, you can expect Patrice J. Bridal to continue to offer its signature brand of customer service and quality products. Additionally, Patrice is working on her own collection of bridal and bridesmaid gowns that will be available in January 2024.
To learn more about Patrice J. Bridal, please visit their website. www.patricejbridal.com
h
23 23
The Dixon Group
By Terry L. Watson Photos Provided by Ryan Dixon
It's been said that it takes two to make a thing go right. In the case of Ryan and Cherri Dixon, that assertion couldn't be more accurate. Together, they make up the Dixon Group, which operates under the RE/MAX Champions Realty The Dixon Group Greensboro, NC. This full-service realty brand provides professional real estate services for purchasing or selling Commercial, Residential, and Investment Properties throughout North Carolina.
Ryan is a father, grandfather, and husband to Cherri. He is also a Greensboro native and James B. Dudley High School graduate. He is a proud U.S. Air Force veteran who served for 20 years. Some of his deployed locations were Iraq, Kuwait, Cuba, and Australia. He shares he met Cherri at his first military duty assignment at Charleston Air Force Base in South Carolina.
Cherri is a native of the Bronx, NY, and moved to Charleston, SC, during her grade school years. She is a devoted mother, grandmother, and wife to Ryan and says she loves traveling with Ryan, meeting new people, and giving back to the communities they are a part of. In addition to the brand she is building with Ryan, she works as a Human Resources Specialist for the United Postal Service. She pursuing a Bachelor's Degree in Workforce Education Development and one in Human Resource Management from Southern Illinois University. Together, Cherri and Ryan have six children, and two grandchildren.
Ryan and Cherri say they love witnessing a family's happiness when buying their firsttime home or a forever home. "We both were inspired to pursue Real Estate mainly because many of our close family and friends have succeeded in this field. We also love being business owners and helping people achieve their dream of home ownership. We love seeing entrepreneurs' dreams come when they purchase an investment or commercial property. Most of all, we love working as a husband-and-wife team and building a foundation for our family and a business for future generations."
Looking forward, Ryan and Cherri plan to expand. They hope to accomplish this with their children joining their business and also venturing out to other states. "Our goals for 2023 is to get more face-to-face contact with potential clients, network, and promote our business. We also want to increase our sales and see more smiling faces, knowing that we helped someone buy or sell a home," they said. To learn more about The Dixon Group, please contact them directly.
25
h
Divine Dream Designs
By Terry L. Watson Photos Provided by Divine Dream Designs
Born in Aurora, CO, and partially raised in Bainbridge, GA. Kieshon Davis has enjoyed small-town living and the bigger city lifestyle. This young and budding entrepreneur is also a mother of two wonderful children and says they are her motivation and inspiration for everything she does. "Everyday, I push hard to one day make them proud and leave our family with a legacy they can enjoy and pass down to their families. Next to my children, my Christian faith is my greatest blessing. My faith in God has enabled me to look forward to each day with gratitude and encouragement," she says.
Kieshon owns Divine Dream Designs, a full-service, lifestyle-based, professional event planning and design company. Divine Dream Designs specializes in corporate events, dinner galas, luxury outdoor dining, grand openings, and private events. Her commitment to providing great customer service from start to finish, while keeping her client's goals, vision, and budget in mind, sets Kieshon's brand apart from others. "I am committed to delivering on every detail while offering less stress and more fun," she says.
Chicago - Jan./Feb. 2023 HuamiMagazine.com 27
Kieshon describes herself as a serial entrepreneur and says her journey began when she was a lot younger. "In grade school, I sold candy, cool pencils, silly bands, and more to the other kids. I did this so that I could have money for extra snacks. That ambition followed me to my adult years. I have owned a natural skincare line and various craft businesses. My skincare products were what pushed me to plan my first event. I had all these great products and needed a way to market them locally and generate sales. So, in September 2020, I decided to have a craft market that featured myself and 19 other African American female entrepreneurs. There was food, music, and games. The event went so well that I started having them once a month. Next, I began having an annual Cup in Hand Kickball Game and an Adult Field Day event. There, I tried to decorate my first seven-foot balloon arch and learned that it was way more difficult than I expected, and I ended up paying someone else to do it. I was inspired, and I began doing more and more balloon decorating at family events. I eventually realized I wanted to focus on the designing and overall planning of events," she says.
Some of the products and services Kieshon offers are full event decor, main displays, draping, centerpiece making, planning, day-of coordination, and hosting. Each package includes a complete set-up and take-down, table settings (place settings, cutlery, glassware, centerpieces, balloon decor with flower garnishments, candles, and a complimentary bottle of wine, complete with lights for optimal romance. She also offers rentals for games and stands. "My favorite service is the Luxury Outdoor Dining Experience, which features a see-through, 10x10 bubble tent that encapsulates the best picnic experiences," she says.
Kieshon says she loves being creative in everything she does. "I enjoy bringing my client's dream events to life and seeing the look of pure joy on their faces when they realize that I took care of every last detail. All they need to do is enjoy themselves. That is what I enjoy most," Kieshon shares.
Like most businesses, Kieshon has faced some challenges. One, she says, has been able to delegate responsibility. "Small business owners sometimes think we can do it all. We often put too much on our plates, which can eventually diminish the quality of our work. To overcome this challenge, I have built up a team of loyal employees who see my vision and want to help me reach my goals. I appreciate my mom, Autumn and Aurie. Without them, I would not have made it this far," she shared.
Futuristically thinking, specifically within the next 5-10 years, Kieshon hopes to have her own venue and cater to luxury weddings and events. Until then, she plans to continue to perfect her craft and stay on top of trends. Her advice to other aspiring entrepreneurs who may follow a path similar to hers is never to lower your price. She says, "If your clients complain about charging what you are worth, get new clients. Someone will see your value, and you won't have to convince them why they should pay you what you deserve. Secondly, build a solid team of those who believe in you and your vision. Behind every great leader is an amazing team of brilliant people who want to see you win. You can't be afraid to network with other entrepreneurs who do the same thing as you and, most of all, stay positive and keep going no matter what," she says.
To learn more about Kieshon Davis and Diving Dream Designs, please visit her website.
h
www.divinedreamdesign.com
28
Project Community Center
By Terry L. Watson Photos Provided by Monnai McDowell
With a population of nearly 630,000, Louisville, KY, is regarded as the biggest city in the bluegrass state. Of that number, African Americans make up 28%, invoking a presence full of culture, history, and promise. One of Louisville's prominent residents has made it their lifes' journey to give back and create opportunities for others.
Quintina Monnai McDowell is the founder of Project Community Center Inc., a 501(c)3 nonprofit organization whose mission is to bring urban projects from the West End and the East End of Louisville together using an intergenerational approach to become the center of success for everyone. To accomplish this, the organization uses the following principles; Creative and Performing Arts, Health and Wellness, Education and Leadership, and Services for families and Military Veterans.
Monnai was born and raised in Louisville, KY. She's a mother of four children and a two-time business owner. She has a passion for children and health and wellness. Additionally, she has two degrees, one in Business Administration and one in Human Resources. Monnai enjoys meeting new people, spending time with family, and connecting with others.
Another thing Monnai enjoys is sharing her testimony of how she began her traditional lifestyle journey. "I've had some challenges along my journey, but I've overcome many of them. I've been married and divorced. I've been at my lowest, and I've mentally quit on myself. I felt like I lost just to only realize that it was a test of my faith, and that I had to lose to win. One thing I am proud of is that I never physically gave up. I've always been a fighter at heart and I love hard. I'd rather blame myself than blame anyone else. I don't have any regrets in my life. Everything happened according to God's will, not mine. I thank God everyday for what He has already done, what He's doing now, what He's about to do."
31
Some of the services offered by the Project Community Center are Business Entrepreneurship, Financial Literacy Mentoring, Belize Cultural Dance, and Health & Wellness. "We have implemented a health and wellness program through our nonprofit. It helps to educate children about health and wellness and how to build a healthy immune system. We also provide a transitional lifestyle program that prepares them as they mature and make lifestyle decisions and choices," Monnai says.
One other business Monnai has produced is Sea Moss by J. Cortez. Like her nonprofit, this brand came to life in 2020. She says, "For three years I kept running from the dream that kept chasing me. I finally prayed to God and I ask "what is your dream for me?" Then it was revealed. One day, I was talking to my brother on the phone, telling him I want to start my own nonprofit. Not realizing that I was manifesting my vision. Then I wrote it down. Thereafter, I started it with three children. Soon I had 63 children. The next year came and I had 150 children. All these blessings without a permanent location to call our own. While we still don't have a permanent location to call our own, we plan on having 300 plus children during our free summer camp this year. We're excited and can't wait to see what God does," she says.
It is evident that Monnai is walking in her calling, and while walking purposefully, she has acquired a greater appreciation of love for others. "I love engaging and educating everyone about health and wellness and connecting with others spiritually. I am a huge giver and love to see everyone become successful. I love all my children, and my passion involves them. I've always believed that if I could help or change one person, I could change or help many," she shares.
Like most business owners, Monnai has faced some challenge along the way. She says, "One challenge I've faced in business is "trust". It's hard for me to trust anyone. I had to learn how to overcome that obstacle in my life, especially in business. I was listening to a motivational clip from DMX and he explained trust. "Trust a person to be who they show you they are. Trust a snake to bite you, trust a thief to steal from you, and trust a liar to lie to you". I wanted trust, but I had to also show that I could be trustworthy. I'm a very loyal person, so when trust is betrayed, it's hard to trust again. In business, I had to learn how to trust without implementing emotion. What I mean by that is, removing my feelings from my business by separating the two. Business is business, it's not personal. This could be a challenge for givers because you'll always have to watch out for the takers."
As life continues for Monnai, she plans to continue serving the Louisville community with great products and services via her brands. She also plans to continue to be a blessing to others and expand her organization in other states. "My passion is worldwide. I'm not saved to sit. I am saved to serve. Therefore, whatever path God has for me, that's the path I'm taking," she says.
Please visit their websites to learn more about the Project Community Center and Sea Moss by J. Cortez.
32
h
For three years I kept running from the dream that kept chasing me. I finally prayed to God and I ask "what is your dream for me?" Then it was revealed."
www.pcclouisville.org
TheBeardedOne.
By Terry L. Watson Photos Provided by Michael Arnett
The saying goes that when a man looks good, he feels good. Budding entrepreneur Michael Arnett of Charleston, SC, has set his sights on ensuring it becomes a reality for all men who desire it.
The 59-year-old father, husband, caretaker, and retired Police Officer is a native of Harlem, NY, but was raised in the Bronx. Living in a melting pot, Michael saw different nationalities and cultures of people. That experience helped him grow as an individual. He says he was determined to escape his environment and see the world.
His story is that of someone who has persevered despite what his surroundings presented to him. He shares, "I lived in public housing (the PJ's) for 25 years. I come from a two-parent household, along with two other siblings. We had great examples as parents; my father was a Police Officer, and my mom worked as a Secretary. My parents always told me to work hard, and that anything is possible. My dad told me I could be better than him and that nobody was going to give me anything."
Michael always loved fashion. After graduating from vocational high school in 1981, he enrolled at a community college. He attended school full-time and worked full-time. His major was graphic arts and advertising. Michael successfully received his associate degree in 1985. "After college, I worked several jobs but wasn't satisfied. In 1987, I joined the US Air Force, served for five years, and spent time in the Gulf during Desert Storm. After leaving the military, I worked until I became a police officer and was accepted into the academy in 1997. I later retired in 2018 and started on a mission of entrepreneurship, fueled by my love for fashion and to be different," he says. In 2020, Michael relocated to his current home in Charleston to care for his mom.
Chicago - Jan./Feb. 2023 HuamiMagazine.com 35
Today, Michael is the owner of TheBeardedOne., a clothing apparel company that produces T-shirts, Hats (Bucket and Farmer), and Hoodies. Michael's clothes are geared toward the Bearded community and cater to individuals with mustaches, goatees, etc.
Michael says TheBeardedOne. began after he grew a beard in late 2017. "I began to think about how to incorporate my beard into my business model. After going back and forth, I figured out how to make it happen in December 2020."
While he has a genuine love for fashion, Michael says he also finds enjoyment in being different. "Fashion is what you make it! I have made a business out of fashion, and because I am the owner, I can do what I want and not answer to anyone," he says.
Like most small business owners, TheBeardedOne. has faced its share of challenges. Michael says some have been finding a way to navigate through a saturated T-shirt market and rough economy. He has also had to deal with operating with limited resources. "I have overcome the saturation by offering different and unique clothes of good quality. I have found good quality clothing and still profit from my prices. With limited resources, I have attended more networking workshops and located events that allowed me to vend and showcase my apparel," he says. Michael is also a member of the cigar club, Good Times Gang. That connection, he says, allows him to network with people from all over the country.
While his journey has been a little challenging, Michael says he wouldn't change much about the way things have happened. "I would not change anything. The trials and tribulations are a part of life. You can grow from them or fall back and blame everyone else for your misfortunes. My advice to others who may follow in my footsteps is to keep God first in everything you do. You must have a plan, execute, network, and bring the love of what you do to your business. Stay focused and cut back folks that don't have the same energy as you. And don't be scared to let the world know you are here," he says.
Living in New York prepared Michael for life at an early age. Moving forward, he plans to continue to grow his brand. He also hopes to purchase a van and convert it into a mobile store. He also hopes to have a storefront to display his apparel and help out other local fashion-based companies by displaying their apparel in his store.
HuamiMagazine.com Chicago - Jan./Feb. 2023 36
Instagram @TheBeardedOne. h
www.SymoniousFusion.com
and
A Fusion of Scents & Harmony for the Body
Handmade Soaps Body Scrubs Body Butters
more.....