CHICAGO ® July/August 2023 Vol. 2 Issue 1 Eventfulsoul Catering LLC
Defeating The Distractions
I'm a firm believer in God-given purpose and assignments. Huami Magazine is a result of answered prayers and isolated conversations with God. I could hear God's voice mainly due to my ability to block out any unnecessary noise and ultimately focus on what I was seeking God for. I had a yearning for something more, something greater than myself, but I knew I didn't possess the ability to visualize it by my own efforts. I had no choice but to rest on what I needed for God to show me.
The experience I just described exemplifies the power of defeating distractions blocking and holding our blessings and purposes hostage. Distractions are often present as a means to prevent us from seeing or hearing the things needed to grow. Distractions are only effective when we allow them to be. Even more, distractions have no power unless we give them power.
What are you allowing to have relevance in your life that serves as a distraction? What are you giving energy and attention but serves you no purpose or benefit? If you can identify what is fruitful and what is not in your life, you will take the first step in clearing the path to what is purposed for you—your destiny.
Distractions can present themselves in various ways and forms. Distractions can be friends or associates. Distractions often appear in text messages, emails, and other places such as social media platforms. Distractions can begin as small meaningless occurrences but can grow into things that consume your time and affect how you act, move, and live.
We must eliminate distractions to reach our goals and live more purposeful lives. We must focus on the things that help us become the most excellent versions of ourselves. While many things in life can be reproduced and duplicated, time isn't one of them, and with the time that life offers us, we must make the most of it.
My best advice is for you to live your life to the fullest potential by identifying and defeating distractions.
4 Howard Gaither Photography Tamara Smith Terry L Watson Publisher Dorjae' McClammey Writer Terry L. Watson Writer Joy Rogers Writer Monica Montgomery Writer Still Shots Photography Photographer Todd Youngblood Photographer General Inquiries huami.chicago@gmail.com www.huamimagazine.com Email Want To Advertise? Call 336-340-7844 Mykel Media Company LLC Greensboro, NC 2022 All Rights Reserved Scan The QR Code Above To Visit Our Website terry.editor@yahoo.com 336-340-7844 A Letter From The Editor
Terry L. Watson
Eventful Soul Catering Virginia Simon JULY/AUGUST 2023 CHICAGO CONTENTS 6 On The Cover Also Featured 20 Angel Johnson Her goal was to provide other women with more suitable active wear options. Learn more about how she did it. Denver, CO 38 Black Excellence on Display The Huami Magazine Awards Gala showcased black excellence from around the United States. Greensboro, NC 36 Porter House KC Learn more about a program that is committed to creating opporutinites for others in their community. Kansas City, MO OutHustle Your Struggle Therosia Reynolds Iconic Truth Kiing Le NC Go-Go Flavor Alter Egos Band 10 48 30 Huami Magazine Cutest Baby Robert Duece Austin 49
Eventfulsoul Catering LLC
By Terry L. Watson - Photos Provided by Leo Harris of OEP Photography
Eventfulsoul Catering LLC is a catering company owned by Chicago, IL, native Virginia Simon. Her company offers products and services designed for those that love good down-home soul food with a twist. "We love to take food and make creative masterpieces blending food that typically are not blended together," Virginia says. Some of the products offered are Customized Cakes, Buttercream and Fondant, Cupcakes, Dessert Trays, Pastries, Cake in the Jar, Pies, Full Customized Catering Services, Gourmet Soups/Salads/Sandwiches, as well as Table Decor and Balloons.
Virginia was born and raised on the south side of Chicago in a vibrant community called Chatham. She is the fourth child of three siblings and the only girl in her family. She shares, "I was always an independent child, eager to help and do what I could to serve before understanding what it meant to really serve. I graduated from Simeon High School, Chicago, IL, in June 1998 with a diploma in Cosmetology. I knew I wanted to be self-employed, but I wasn't quite sure what that something was, so I went on to pursue college at Chicago State University, majoring in Political Science. I wanted to become a lawyer, so I thought."
Practicing law didn't stick with Virginia as her focus changed to the nonprofit sector. While working in this field, she became acquainted with meetings and convention management and realized her niche for administration, creativity, planning, and organization. She soon found herself traveling extensively across the US and abroad, managing and directing the logistical planning of conferences for various associations. She has worked in the same capacity for nearly 20 years.
In 2014 Virginia added culinary into the mix, and Eventfusoul Catering was born. "I had always cooked with my mother since I was a little girl starting at the tender age of eight. My mother would have me in the kitchen, teaching me how to cook meals for our family and extended family. I was cooking full-course meals. I didn't think I would begin a career as a chef, but that's the way the Lord took me," she says. In the fall of 2014, Virginia enrolled in LeCordon Bleu to perfect her skill and craft and says that God has been directing her steps ever since.
Chicago - Jan./Feb. 2023 HuamiMagazine.com 7
"My mother would have me in the kitchen, teaching me how to cook meals for our family and extended family. I was cooking fullcourse meals. I didn't think I would begin a career as a chef, but that's the way the Lord took me."
Virginia started off baking cakes. Her signature cakes were Hershey Double Chocolate, Red Velvet, Taffy Apple Cake, and a variety of Berry Pound Cakes. She started experimenting with three-tier cakes, wedding cakes, and what she calls Cake In a Jar.
Today, Eventfulsoul Catering aims to provide its customers with fair-based pricing and excellent service. Virginia says her company strongly believes that everyone deserves a helping hand. "I love seeing the smiles on my client's faces when we've exceeded their expectations in service. It brings me joy to serve."
Without question, Virginia wouldn't be able to do what she does without having faith in what God has given her to do. She says, "God inspires me, and His gift that He has trusted me to steward has the most profound impact on my life. God, along with my mother and Him using her to cultivate and nurture these gifts from a child, has been the greatest that has ever happened to me."
Virginia has been blessed and fortunate to gain opportunities for her business to progress. "I have had the opportunity to service the likes of Jesse Jackson and members of the Rainbow Coalition in Chicago, which has opened doors to serve other well-known familiar companies around the Chicago area." On the other hand, she has faced some challenges along her journey. "I've learned that the public will love your work and level of excellence, but, at times, they can be unappreciative and disrespectful of the time and cost it takes to pull an event together," she explains. "I've learned to value my worth and time by setting costs and sticking to that. If I don't value my work and ability, no one else will do that for me. I've learned to listen to keywords at the beginning of the conversation. Doing so will let me know if an event will be good for us to take on. I've learned that all money is not good money, and you have to learn how to decipher the good contracts vs. the contracts from hell. Discernment is critical even in business. You must be able to discern well who and what is good for business and partnership."
Virginia says it's her goal to make her catering business the #1 in catering, event consulting, and planning service in the Chicagoland area. Eventfulsoul Catering is just one of the entities of the Eventfulsoul brand. They are currently looking for a location in the Chicagoland area to extend their services further and looking for sponsors to help invest in this endeavor. In acquiring this space, they plan to expand with its shared kitchen facility, event entertainment room facilities, and the future five-room banquet hall facility, with aspirations of the banquet facility being located in the south suburban part of Illinois. "Our Plans are simply to expand and help in any way we can in the community where God plants us," Virginia says.
www.eventfulsoul.com h
OutHustle Your Struggle
By Terry L. Watson Photos Provided by Therosia Reynolds
One thing is for sure; there is no quit in Therosia Reynolds. She is the Renaissance and Creole artist from South Phoenix, AZ. She is also an entrepreneur with diverse talents in visual art, spoken word, and vocals. Her creations are deeply rooted in her spiritual beliefs and revolve around hope, love, and liberation themes. That is who she is.
Therosia obtained her BA in Psychology from Ottawa University. She is a renowned live painter, winning the city Art Battle championship with 20-minute full portrait paintings that captivate fans. She's the resident live painter for Poetic Soul and Homebase events, known for their large followings. Her dynamic live paint performances and vibrant portraiture have wowed audiences. Notably, at the East Valley NAACP freedom fund awards, Therosia's live painting, accompanied by dance to live music, immediately sold the completed piece. Her art exhibitions showcase live paintings and studio works at esteemed institutions like ASU, Millet House Gallery, U of A, Scottsdale Center for the Performing Arts, and Modified Arts.
Therosia, the spoken word and vocal maestro, has blessed the stage with her artistry, opening for heavy hitters like the Roots, Erykah Badu, and Musiq Soulchild. Yasiel Puig was blessed with Therosia's presence as a featured artist at his poetry event. She's the real deal, setting the urban scene ablaze with her lyrical prowess and soulful vibes.
The company that Therosia owns is called OutHustle Your Struggle, but she operates with three brands. There is her personal brand as an artist, Therosia. There is the clothing brand called OutHustle Your Struggle, and lastly, there is her current work and separate brand, Soul Food & Superheroes.
As an artist, Therosia provides fine art centered around people of color and their unique experiences. Additional services she offers include live painting, speaking, teaching, and performing as a spoken word artist and singer. Her business includes fine art, prints, and various art merchandise, including clothing, based on her artwork.
Therosia is a Creole descendant of the African diaspora and Indigenous American tribes. She shares that she grew up between worship of the Black American church and the war stories of a red-lined, predominantly African American South Phoenix. "My mother is an Evangelist and Pastor who raised my brothers and me. My father is a mechanic who has struggled with addiction. I am biologically the youngest of three children, but when you add my step and god siblings, there were about 20 of us, mostly male," she says.
11
Interestingly enough, Therosia's art education began without any formal training. She says, "My mother says I began being an artist as soon as I knew paper and pen went together." Regarding poetry, signs of that gift appeared at a young age for Therosia also. "I have been doing little mini concerts in my bedroom since I was about three years old. It began by listening to my mother, who was a poet, do poetry," she says.
Art continued to play a huge role in his life. "In the 8th grade, I developed Pseudotumor Cerebri or Idiopathic Intracranial Hypertension. It is a debilitating condition, meaning I would spend months in and out of school. While out of school, I would have to take classes at home. The only elective that could come to my house was art. That is how I gained private art lessons. My teacher was disabled, paralyzed from the waist down. My condition meant I went through intermittent paralysis, and he was the perfect teacher for me at the time. He required that I do my work. He gave me grace but no excuses. I learned a lot from him, not just about art but also about perseverance."
Community service is also very important to Therosia. She says, "I serve my community because they belong to me, and I belong to them. They are the people who nourished, mentored, loved, taught, and cared for me. They are my ancestors, brothers, sisters, aunties and uncles, nephews and nieces, and my family. Without them, there is no me."
A number of things have impacted Therosia's life and career. "Having idiopathic intracranial hypertension was one of them. It has also had the biggest impact on my relationship with God. When I look at humanity, I see the Imago Dei. Each human is the image of God, and I strive to honor that and live in a way that honors the presence of God in everyone," she says.
In regards to sharing information with those who may follow a similar path as she has, Therosia gives a strong message. She says, "Fiercely defend your own voice but also be willing to grow in learning who you really are. Be very gracious and loyal to yourself. Do not take offense when people don't recognize your beauty or greatness. It's not personal, it's ignorance."
12
Moving forward, Therosia is preparing for the second installment of her soul food and superhero series, which is scheduled for August 11, 2023. The installation includes a collaboration with the University of Arizona and has been backed by the Arizona Commission on the Arts. The show features an augmented reality tour of the show and AI and digital art collaborations. This show is also her seven-year anniversary show as a full-time artist. "I couldn't be more grateful, and I'm excited to see people's experience of the work, and I am so overjoyed to be able to share this work and the collaborations behind the scenes to make it possible," she says.
13
Facebook @Therosia Instagram @therosia @soulfoodsuperheroes
h
"I serve my community because they belong to me, and I belong to them. They are the people who nourished, mentored, loved, taught, and cared for me. They are my ancestors, brothers, sisters, aunties and uncles, nephews and nieces, and my family. Without them, there is no me."
Therosia Reynolds OutHustle Your Struggle
Dr.
By
L.
Dr. Glenn T. Miller of St. Louis, MO, is a highly-respected chiropractor, esteemed educator, ardent wellness advocate, and pioneering personal and professional development thought leader He is also the face of the brand "Dr. Wellness," which encapsulates his holistic health philosophy.
"Dr. Wellness" and "Neopreneur®" are the tangible manifestations of Dr. Miller's philosophy of holistic well-being and individual growth. "These brands are more than just names—they are platforms designed to transform lives," he says. Under the banner of Dr. Wellness, Dr. Miller offers comprehensive wellness coaching, mindset shifting, and a range of products to improve his client's overall health and well-being. The brand is deeply intertwined with Dr. Miller's identity—it is his philosophy, approach, and dedication to wellness made accessible to everyone.
Neopreneur®, on the other hand, extends Dr. Miller's impact on professional development. This transformative learning platform and its unique curriculum, the "Ninefold Path," is a testament to his understanding of the needs and challenges entrepreneurs, intrapreneurs, and side hustlers face. By providing resources, guidance, and community support, Neopreneur® aids in turning individuals' aspirations into reality. Both brands are extensions of Dr. Miller's mission—helping individuals lead healthier lives and achieve their professional goals.
Born from the south side of Chicago, Dr. Miller attended Kenwood Academy High School and was part of a leadership and skill-developing club. That experience sparked his interest in self-development and community building. He later attended SIUE and soon graduated from Logan University as a Doctor of Chiropractic.
Terry
Watson Photos Provided by Dr. Glenn T. Miller
As a student doctor, Dr. Glenn worked with diverse individuals and recognized the need for a more comprehensive approach to health and success that extended beyond physical well-being. " I was inspired by what I learned and began developing a holistic framework that would address all aspects of an individual's well-being—mental, emotional, social, financial, environmental, occupational, intellectual, and spiritual," he says. This led to the creation of the Ninefold Pathways to Wellness and Success.
His extensive experiences as a chiropractor and his interactions with the 100 Black Men organization played a critical role in the evolution of his journey. Dr. Miller shares he loves the opportunity to witness individuals discover their full potential and grow into the best versions of themselves. "Every day, I am reminded of the power of holistic wellness and the incredible change that can be achieved when individuals are empowered to take control of their well-being."
Beyond the personal transformations he facilitates, Dr. Miller also cherishes the relationships created. Each person he works with brings a unique perspective and story, enriching his understanding of wellness and success. This continuous learning process has become integral to his professional journey, sparking new ideas and shaping his approach. Along with his philanthropic work with various organizations, he shares that he is privileged to participate in a more significant movement of empowerment and mentorship. "The chances I have to contribute to the growth and development of young individuals on their journeys of discovery and success, and the opportunities to inspire, guide, and uplift African American and broader communities is a rewarding part of my work."
Dr. Miller says the birth of his daughter has been pivotal in shaping his approach toward empowerment, education, wellness, and success. Through his work, Dr. Miller's goal is to leave a legacy his daughter would be proud of and inspire her to build upon.
HuamiMagazine.com Chicago - Jan./Feb. 2023 16
For a decade, Dr. Miller grappled with having multifaceted interests. Being a chiropractor, professor, life coach, and business coach aligned with his desire to serve. Yet, translating this diversity of roles into a cohesive brand took a lot of work. "The issue was not just about personal branding but also about defining my professional identity. I loved my work, yet I yearned for a unified platform that covered every part of my professional life," he shares. Wellness and professional development was his solution and offered a comprehensive framework that could accommodate his diverse skills and interests and provide a platform for holistic personal and community upliftment.
Dr. Miller also realized entrepreneurs, side hustlers, and intrapreneurs often need more practical skills and knowledge to navigate their careers and ventures effectively. Without question, he took it upon himself to learn, grow, and acquire the "intangible currencies" necessary for success.
While Dr. Miller remains committed to helping others succeed in all aspects of their lives, he offers some direct advice to anyone who may follow a journey similar to his. He emphasizes the importance of identifying one's unique strengths and interests. "This self-awareness is the foundation of a successful journey. Understand what drives you, what you're passionate about, and what unique contributions you can bring to your field. Yet, keep identifying these traits; also, learn how to communicate and brand them to maximize their impact effectively." The importance of lifelong learning is something else that Dr. Miller drives home. "The entrepreneurial and intrapreneurial landscape constantly evolves, and staying abreast of these changes requires a commitment to continuous education," he says.
The future holds boundless potential for Dr. Miller and his mission of whole well-being and professional development. He plans to expand the reach of his work and extend his transformative influence to diverse communities and organizations, including fostering partnerships, leveraging technology, and tailoring strategies to meet evolving needs. He also plans to refine and build upon his innovative framework, the Ninefold Pathways to Wellness and Success, incorporating new insights, practices, and strategies as he continues to learn and grow in his field. "I envision a world where holistic wellness practices and success strategies are not just accessible but also integrated into everyday life.
To learn more about Dr. Glenn Miller, please visit his website.
www.iamdrwellness.com
Chicago - Jan./Feb. 2023 HuamiMagazine.com 19
"The issue was not just about personal branding but also about defining my professional identity. I loved my work, yet I yearned for a unified platform that covered every part of my professional life."
Dr. Glenn T. Miller
Dr. Wellness
h
I Can Overcome,
By Terry L. Watson Photos Provided by Angel Johnson
Angel Johnson is sort of a world traveler. Her feet have touched down in many places, such as Kuwait, Qatar, and Afghanistan. However, she is still a true Southern girl.
Originally from Charleston, SC, she attended the Citadel Military College there and is one of the first one hundred black women to graduate from there in its 150 year history. Her next move, she was commissioned into the United States Air Force as a Second Lieutenant and enjoyed an eight-year career there, obtaining the rank of Captain while, of course, traveling abroad.
All of her experiences have shaped Angel into the person she is. Today, she resides in Denver, CO, and owns ICONI. "I consider myself a start-up founder that likes leggings," Angel says. Her company offers products for men and women, such as leggings, sports bras, shirts, shorts, and tops. Angel adds, "ICONI activewear delivers motivation and empowerment, and we guarantee to safeguard and support our customers' bodies. More importantly, we aim to ensure our customers can focus on their workouts instead of see-through, non-supportive, low-quality, and boring activewear."
ICONI is an acronym for "I Can Overcome, Nothing Is Impossible"."The ICONI logo represents power, strength, and versatility. The base is a power button representing your power to accomplish your goals. The overlay is the Adinkra symbol for strength and versatility. It takes all these elements to control your total wellness, especially when starting a fitness journey."
21
"I consider myself a start-up founder that likes leggings."
ICONI
www.iconi.com
Facebook @ICONI Leggings
Instagram @ iconileggings
Tiktok @ iconileggings
Twiter @ iconileggings
22
Leggings
While still in the military, Angel started her company. The idea came about in October 2019, but the company was launched in January 2020. Angel says, "I got tired of spending so much money on activewear. I never understood why women's activewear was see-through, and I wanted to change that. I also learned that other women shared the same concern, as well as others regarding active wear."
To build the ICONI brand, Angel utilized the power of social media. "I asked questions about the issue other women had about activewear. One thing I learned was the issue they had with leggings falling down. I thought to myself, well, I need to ensure that leggings will not fall while my clients work out. I need to make sure they are not see-through and have compression. I used social media and the feedback from my friends to help create the best products."
In addition to finding ICONI products on their website, they can be purchased from their Amazon store. Their goal is also to have them available in five to seven boutique stores and gyms by the end of 2023. "We are moving slowly with distribution because gyms will reach out to us to have our products available in their business, but they are not an inclusive environment. We only want to work with inclusive environments because our customer base is very diverse."
Angel credits her mother, Pearl, with having the most considerable influence on her life. "She has always taught me the value of having a hard work ethic. She taught me the value of working hard at some things and keep going," Angel said.
After launching her brand, Angel faced the challenge of the Covid 19 pandemic. She had an activewear line, and her original marketing goal was to go into the gyms, but most gyms across the country were closed. She overcame this challenge by networking and applying to various databases and even hired a marketing company to assist with her marketing needs. Those challenges Angel shares have only made her a stronger and wiser businesswoman.
There have been some highs and lows with running her company, Angel shares. One high was when it was listed as one of Oprah Winfrey's favorite things in November 2020. Angel says that experience turned her side hustle mentality into a fully-fledged business. Since its inception, they have done over half a million dollars in sales. Now, with the assistance of outside investors and a marketing company, the projections look promising.
Looking ahead, Angel says she hopes to give back and mentor other aspiring entrepreneurs. She also wants to expand their size range and incorporate more fabric technologies into their clothing.
To learn more about ICONI, please visit their website. h
Chicago - Jan./Feb. 2023 HuamiMagazine.com 23
Nicole Dansby
The Scent of Determination
By Terry L. Watson Photos Provided by Nicole Dansby
Nicole Dansby of Nashville, TN, is a driven entrepreneur and businesswoman with a diverse range of experiences and expertise. She obtained an MBA from Trevecca Nazarene University and complements that with 25 years of accounting experience, finance, and management. In addition to her accounting background, Nicole has been a successful realtor since 2005, showcasing her skills in the Middle Tennessee area.
In 2009, Nicole established two businesses, On The Way Tax Prep, a tax preparation service, and Airlusions, formerly known as T&T Exclusive Candle, a brand specializing in handmade products.
Nicole has devoted her life to caring for her mother, who is battling advanced Alzheimer's disease. Alongside her sister, Nicole takes on the role of full-time caregiver.
Airlusions offers a range of hand-poured candles and luxury body products. Their product lineup includes a phenomenal Shea butter, a top-selling item. "Fye" is the most popular among their extensive collection of scents. The name "Fye" captures the essence of the scent, as it is truly sensational and captivating.
How did Airlusions come to be? Nicole's brother owned an auto detail shop, and in 2009, she noticed customers expressing interest in purchasing the fresheners he used in their vehicles. That experience led her to dive headfirst into the world of candles and scented body products.
Nicole lacked knowledge of candle making, so she sought help and enlisted a chemist's help to understand better the secrets of candle making and body product formulation. Her company, TNT Candles, was realized. In 2011, after being laid off from her corporate accounting job, Nicole brought her products to her community by hitting the streets, visiting beauty shops, barbershops, and festivals such as the Bronner Brothers Hair Shows and the Southern Women's Show. Her dedication paid off, and in 2013, she established a brick-and-mortar boutique.
25
"My ultimate goal is to create tranquil environments and promote self-care by harnessing the power of scent through luxury body products"
Having the opportunity to provide quality products that not only smell amazing but also contribute to one's well-being is what Nicole says she loves most about her business. "It's fulfilling to offer products that enhance both the body and mood. Moreover, being involved in the community allows me to interact daily with individuals, forging connections and creating memorable experiences. My ultimate goal is to create tranquil environments and promote self-care by harnessing the power of scent through luxury body products," she shares.
The road that Nicole has traveled has been a challenging one. She shares that coming from humble beginnings and growing up during the height of the crack epidemic instilled in her a strong determination to succeed and not become a victim of her environment. "Pursuing higher education laid the foundation for understanding business principles and opened doors to various opportunities. Along the way, I had the privilege of meeting influential women in Corporate America who became mentors, shaping me into the businesswoman I am today." Another hurdle she faced happened in 2013 when both of her businesses experienced an electrical fire and burned down in April 2013. That experience led to her returning to the corporate world. Though Nicole wasn't done, in March 2016, fueled by faith and a passion for entrepreneurship, she left her job to become a full-time entrepreneur again.
"The fire incident was a significant hurdle, but I persevered and rebuilt. Managing the transition between corporate life and entrepreneurship was challenging, but I learned to adapt and stay focused on my vision. Building a solid team and being open to change were key factors in managing and navigating through everything." That is how Nicole says she survived.
Her advice for other aspiring business owners is to embrace the journey itself. "Stay focused on your goals, surround yourself with a reliable and supportive team, be open to adapting to changes in the market, and above all, stay true to your vision. The path of an entrepreneur can be challenging, but with dedication and resilience, you can overcome obstacles and achieve success," she says.
Looking ahead, Nicole's brand Airlusions will continue operating in its Rivergate Mall location. Nicole says she is thrilled to announce the new sales rep affiliate opportunity. "We are excited to expand our reach and empower individuals to join our mission of creating tranquil spaces and promoting self-care through our luxurious products." To learn more about Airlusions, please visit their website.
www.airlusionscandles.com
26
h
Uncle Reggie's Catering
By Terry L. Watson - Photos Provided by Uncle Reggie's Catering
If you are looking for proof, check their reviews. Uncle Reggie's Catering is regarded as one the best catering services available in the Richmond, VA, area and is known for its Mac n Cheese (Smac Mac).
Owned and operated by Richmond native Reggie Rhoades, Uncle Reggie's Catering offers a variety of items for their clients, including brunch, lunch, and dinner. They also offer a buffet, drop off, or drop off with setup services for events. Additionally, they allow their clients to customize menus to fit their events. Reggie shares that his services are designed to be professional and affordable.
Reggie describes himself as someone who loves to cook. He earned his culinary degree from Virginia College in 2007 and started his catering company shortly after. He has been married to his wife, Alisha, for 20 years, and they share four beautiful kids; Quintrell, Mariah, Jordan, and Reginald Jr. They also have a grandson, Dazai.
Uncle Reggie's Catering came to life because Reggie was connected to the right person and at the right time. He shares, "My wife's best friend Kenya Bundy had a catering business when I graduated from culinary school. Her business was thriving, and she would have to turn down many potential clients due to her already being booked. She brought the idea of catering to me, and I thought it sounded like a good idea, so I gave it a try. Kenya took me under her wing and taught me everything about catering, and I have been blossoming ever since."
Besides cooking, Reggie says he loves making people happy through his food. He also loves meeting different people regularly and experiencing different venues. He credits his mother for instilling the importance of working hard and being consistent in everything he does. "My mother is my rock, and I love her to the ends of the earth," he says.
Reggie advises others who may follow a path similar to his to have realistic expectations. "Running a catering business is a fun but sometimes stressful job. You have to ensure with every event that you give 100% to your clients no matter what. It is your job to help make their event as successful as possible," he says.
Moving forward, Reggie says he plans to own a food truck. He says he would also like to do more travel catering jobs for artists. He mentions that he just finished a catering job for the Lacrae tour. To learn more about Uncle Reggie's Catering, please visit their website.
29
h
www.unclereggiescatering.com
Bringing North Carolina Flavor to D.C. Gogo!
By Monica Montgomery
The room is decked out in all things elegant. Women in dazzling evening gowns and gentlemen in tuxedos. Formal was the theme for the evening. The entertainment for the night is announced, and the band stands at the ready as three unassumingly beautiful women take their place out front. Anita Baker's Rapture of Love started, and the women started to sway. As the patrons dined, they weren't swaying but bobbing their heads to a familiar song with a distinct D.C. GoGo drumbeat. The lead singer's voice was sultry and robust, complimented by the harmonies of her bandmates. Before the night was out, all formality went out the door as the three ladies dressed in crimson red, saffron yellow, and seductive green joined patrons who had shed their heels and picked up their hems to let their hair down. Alter Egos Band was in full effect.
"We bring the party!" Donalja James aka The Voiceness, the band's founding owner and big sister, said enthusiastically. "The music genre GoGo is all about keeping the party going."
Alter Egos is an All-Female Front-Line Band that brings a unique style of entertainment through the eclectic sounds of funk, jazz, neo-soul, R&B, and rock. They command and captivate audiences while prompting them to dance to the dynamic sounds of go go music.
The success of this band is all in the name… Alter Egos. "The name Alter Egos represents who we are as individuals and how all that comes together to create our flavor of the genre GoGo," explains Jacqui Pippens , part owner and one of the front singers. "D. Mia is the rocker, I'm the Neo-Soul singer, and Donalja is a jack of all trades. She sings she's a lyricist, writes plays, acts, and is one of the dopes poets and spoken word artists in the area. She does it all and does it well!" Jacqui's sentiment is Amened by bandmate D. Mia Hill.
The formation of Alter Egos was literally a dream come true. "We were all friends before the band's formation," explains D. Mia Hill, the multi-talented rocker and jolt of energy behind the band. "I've known Donalja since 2005 and met Jacqui in 2011. We were all part of another group Donalja formed called the Stiletto Ladies. We had gone on to pursue our individual music projects or bands but remained close friends. Donalja James, known for her adventurous spirit, is a visionary and inspiration for the group. She's not just a dreamer; she encourages others to realize their dreams.
"The way things usually happen for me is they come to me in a dream. In this particular dream, I was in a theater, and I had my two friends. There was Jacqui Renee on one side and D. Mia on the other. When I woke up, I was super excited. I told my partner at the time, "Look, I think I want to do a GoGo show!"
31
Photos Provided by Still Shots Photography
Lisa Ferguson - Manager
Donalja called Jacqui, who came on board without hesitation. Next, they brought D. Mia in. "In 2015, I was on hiatus from music and was managing a local bar when Donalja and Jacqui walked in, looking like they were up to something. I poured them a drink and waited for the pitch." Then Donalja says, "I had a dream…" que ominous music!" The women laugh as they reminisce on the moment. When D. Mia heard the idea of the three of them doing a GoGo show, she was all in.
"I thought it was going to be this one-time thing. Me and my two good friends putting on a show, entertaining the people, and having a great time was just what I needed at the time," Donalja shares. Little did either of the ladies know at the time that it would instantly become the musical force of nature it is today.
Six weeks later, they performed to a sold-out crowd, officially putting The Alter Egos band on the radar of every GoGo fan in the Greensboro area. "The show took place on September 6th at Churchill's. It was standing-room only, and we had a blast!" D. Mia explains. "After the show, someone came up and asked, 'What's the name of your band,' before I could think about it, Jacqui said, 'Alter Egos.' That was the moment I knew I was in a band," she laughed. "The rest is history."
By history, D. Mia means that they were approached by the concert promoter and asked if they wanted to perform at another one of their major events. "R&R productions approached us. They have been in the business for twenty-plus years, and everything they do is big!" Donalja explained. "They invited us to perform at the North Carolina A&T Homecoming. That launched us in ways we hadn't imagined all from the one show we threw together in six weeks."
True to their name, each band member brings an invaluable wealth of knowledge, talent, and resources that have helped grow Alter Egos from a one-night-only opportunity of a lifetime to the ever-evolving, momentum-gaining juggernaut it is today. "What Jacqui doesn't advertise is that she is a walking, talking music library," Donalja explains. "As a former DJ who still moves in those circles, she is an unlimited resource for music in just about every genre. After the first show's success, Jacqui came up with so many amazing ideas for music and styles we could put our spin on that the one show effortlessly became a lifestyle."
The connection to music and each other was effortless, but becoming a band with sister friends strained their relationships. "We aren't just bandmates. We are a family," Donalja said with sincerity. "Going from being just sisters to bandmates and business partners can be a rough transition." The connection between Donalja, D. Mia, and Jacqui has seen them through marriages, divorce, the birth of children, domestic abuse, financial hardship, and devastating loss. They have celebrated victories and mourned losses together more times than they care to admit, so it was essential to the health of their relationships to prioritize what was most important. As the founder, band manager, and booking agent Donalja found herself wearing several heavy hats that threatened the health and balance of the band.
HuamiMagazine.com Chicago - Jan./Feb. 2023 32
Jacqui Pippens
"This band life has been a journey of ups and downs for all of us," Admits D. Mia. "I have quit three times. When I say I love these ladies, it is no exaggeration. I truly love them. Donalja and I have been through so much that I can't tell it all. When the business aspect of our relationship began to bleed into and overshadow our personal relationship, I had no problem choosing which was more important. I wanted my friend and wasn't willing to sacrifice that relationship for anything. So, if that meant quitting the band to maintain my relationship with my sister, it was an easy decision. Then came Lisa."
Lisa Ferguson is the band manager and booking agent for the Alter Egos. As a career entrepreneur and business owner, she knows how to run and maintain a successful business operation. As a sister-friend and super fan of the band, her role goes well beyond booking gigs, setting schedules, and keeping the band organized.
"I thank God for Lisa. She brings the balance we were missing and desperately needed," D. Mia explains. "Oh my God, yes! We love Lisa so much!" Donalja exclaimed. "I was struggling to keep up. The stress of managing the band and maintaining a life and friendship balance was taking its toll on us all."
Lisa, a fan of great music, met Jacqui in college. She came to the first show and instantly believed in the Alter Egos movement. "When I say these ladies bring it, I mean they let it all go! When the show is over, they have left it all out on the floor," Lisa explains. "I was sold after the first show. When they started performing regularly, I kept going to the shows and saw them giving their all every time. I also noticed that they needed help keeping the train on the tracks. I know firsthand the struggle that creative people have as they straddle the fence between creativity and the logistics of the business. I also know how hard it is to trust someone to help carry your vision in the direction you want." It took time, but Lisa was able to gain the trust of Donalja and Jacqui. Alter Egos has flourished in unimaginable ways with all the pieces in place.
Despite continuing to maintain individual pursuits, whether it be other music projects, careers, and families, the ladies of Alter Egos vision remain aligned. The culmination of their individual greatness fuels the growth of the band. The group is looking to the future with great expectations.
HuamiMagazine.com Chicago - Jan./Feb. 2023 34
D. Mia Hill
"We are looking to move into the corporate entertaining arena. We have been approached about doing different events, and think we would do extremely well there," Donalja explains. "Not to mention making our original music," D. Mia adds. "Jacqui has a project coming out soon, and we are so excited for her!" Jacqui blushes, and the group cheers. "I am about to release an EP, 'The Reveal.' The single 'Story' will be out at the end of June," Jacqui shared. "As for the future of the band, I see us getting better and better over time. As we live, learn, and grow, I see us staying true to the culture of GoGo and exposing more people to this amazing all-inclusive genre."
"I agree," D. Mia adds. "I see us staying true to the culture while making it our own. Shout out to Chuck Brown, the godfather of GoGo, who's from North Carolina. Most people are familiar with D.C. GoGo, but we do it a little differently, which helps to set us apart. So taking things to the next level and continuing to stand out while honoring the culture is what I see in the future for us."
"I can see lights and major stages in their future," Lisa says confidently. "They are so flexible and malleable that they can easily take on any arena and make it their own." "As everyone has explained, it is important to stay true to the culture of GoGo. We also want to commit to evolving the culture to make sure this music and genre we love stay relevant. We want this music to keep the party going for generations," Donalja explains.
The Alter Egos band is rooted in each member's love and respect for the other. Their relationships have grown, causing individual growth in each of them. GoGo is the ultimate party music that fuses R&B, Latin, and Jazz, all propelled by the excitement of the percussive drum beat.
35
Donalja James aka "The Voiceness"
"I thought it was going to be this one-time thing. Me and my two good friends putting on a show, entertaining the people, and having a great time was just what I needed at the time."
Donalja James h
Dan Smith & Charon Thompson The Porter House KC
By Terry L. Watson - Photos Provided by The Porter House KC
The Porter House KC is an inner city-based co-working community that provides entrepreneurship access and resources to underserved populations in the Kansas City, MO, Metro area. Founded by Dan Smith and Charon Thompson, the organizations' mission is to be a bridge for underrepresented individuals who typically don't have access to the entrepreneurial dream. They also assist in representing entrepreneurs of color by providing an affordable business space to grow an idea into a full-fledged business.
Dan is a native of Kansas City and graduated from Bishop Hogan High School. He has worked in for-profit and not-for-profit sectors for the past 18 years, and in addition to the Porter House KC, he has started, owned, and operated five businesses. Dan's affinity for the notfor-profit sector, explicitly helping underserved populations, started over 20 years ago when his mother exposed him to the importance of helping others. This experience gave him a deep appreciation for the not-for-profit work in underserved communities of color and fueled his drive to help those in need. Dan will serve his first year as a professor at the University of Kansas School of Business this fall. He previously taught at the University of Missouri in Kansas City. He shares two boys, Michael and Daniel Jr, with his wife, Aisha.
36
Charon is not a native of Kansas City, but he has lived in the "City of Dreams" since he was seven years old. Most of his family lives in Dallas, TX, and Shreveport, LA. Charon was a military brat who traveled all over and found his way there by way of his grandmother, a Kansas City resident. He attended Lincoln College Prep and the University of Missouri in Kansas City. At UMCK, he majored in Electrical Engineering, and from there, he started several businesses with Dan and worked with the BNSF Railway for 17 years. One of the businesses he and Dan created was a coffee wholesale company called Black Drip Coffee. Dan is married to Lauren, and together they share two boys and a girl, Caleb, Dylan, and Bryson.
The Porter House KC was developed when Dan and Charon were challenged with access to few resources when starting their business. "We wanted to help entrepreneurs in the community have a sustainable business. We reached out to a couple of businesses and noticed gaining access wasn't easy. We had to ask the hard questions to make it easy for others who look like us to have access and operate successfully," they share. "The plight of the minority entrepreneur is one with many struggles and hardships and very few victories. We aim to reverse this narrative and help entrepreneurs grow in victory."
Why do they serve their community, one may ask? The answer is simple. Dan and Charon are committed to bringing change and opportunity. "We love improving our community and seeing generational wealth pour in."
Others have shaped and molded the minds of these servants, whom they both acknowledge. Dan says his grandfather and mother impacted his life while growing up. They showed him how to be the man he has come to be. Charon says his mother, twin sister, and brother, John Wilson, helped make him the man he is today. Additionally, he had role models in Deion Sanders and Derrick Thomas as a child.
Running a business will always come with its own challenges, and the Porter House KC is no exception. Charon says marketing and getting known in Kansas City is one, while Dan says one of his challenges has been figuring out better ways to connect with his community. "Even though I come from the same community as our target population, the population we're serving is ever-changing for business owners and changing for them as well," Dan said.
Their advice to other entrepreneurs, whether in business or thinking about getting into business, is to keep grinding. "Believe in yourself and have confidence in your abilities and your vision. Those two things are very crucial. Also, trust your instincts, stay true to your values, and believe in your potential to positively impact your business." Dan emphasizes that it's essential to have the power to create a successful business and inspire others as a minority entrepreneur. "Stay resilient, persevere, and let your passion guide this rewarding journey," Dan says.
In the future, Porter House KC will open another space at 811 W 31st St in Kansas City. The opening is planned for August. "Instead of trying to figure out eCommerce and how to get in the next pop-up show or 'First Fridays' type deals, we want founders and business owners to be able to have stores and be a retailer out of their own space. We want to create opportunities for entrepreneurs," they shared. There will be a lot of surprises when their new space is finished, that is for sure.
37
"The plight of the minority entrepreneur is one with many struggles and hardships and very few victories. We aim to reverse this narrative and help entrepreneurs grow in victory."
h
Dan Smith & Charon Thompson
www.theporterhousekc.com
June 9th, 2023
Marriott Hotel - Downtown Greensboro, NC
HuamiMagazine.com Chicago - Jan./Feb. 2023 38
Photos Provided by Still Shots Photography
Chicago - Jan./Feb. 2023 HuamiMagazine.com 39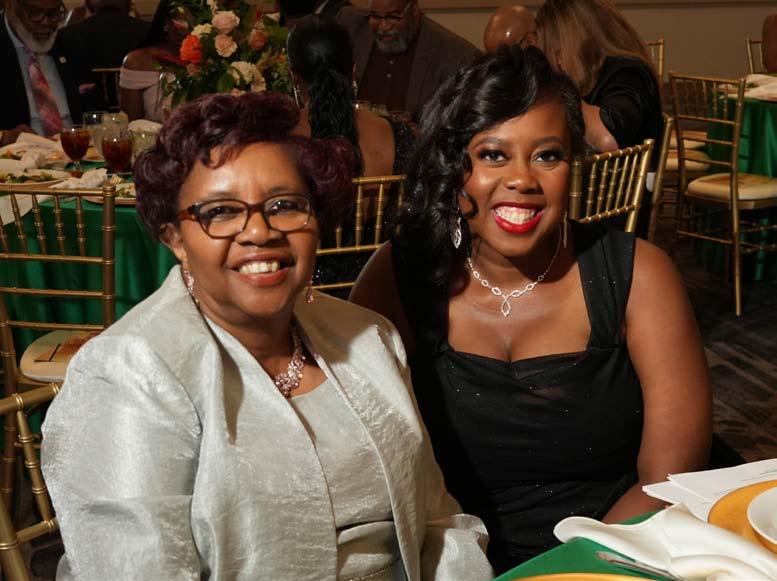 HuamiMagazine.com Chicago - Jan./Feb. 2023 46
Chicago - Jan./Feb. 2023 HuamiMagazine.com 47
Kiing Le. The Leader of Iconic Truth
Are you looking for new music to add to your playlists? If so, then you must consider Charlotte, NC, very own Kiing Le and the Iconic Truth Band. Iconic Truth Band has the "I.T." factor capturing a unique and infectious Go-Go vibe. While displaying various components of percussion and vocal excellence, audiences will always be enlightened and entertained.
Born and raised in South East Washington, DC, Kiingi, a natural neo-soul artist, moved to North Carolina in his thirties to pursue music. Surprisingly, he didn't start as a go-go artist; Kiing was pursing other interests. He was a personal trainer and owned a company, Get Fit For A King. Soon his focus would change, or more so, get in alignment with his true passion for music.
Kiing's pursuit of music grew while living in Charlotte. He joined a few R&B bands as a lead vocalist. This was his platform until a friend took him to see a go-go band in Charlotte. After attending a few of their shows, Kiing auditioned to be a vocalist, but he didn't make the cut. Determined to succeed, he didn't let that stop him and eventually earned the role of the band's talker. He says, a talker is like an orchestrator; they give shoutouts and help boost the crowd's energy. "If you know the talker and the talker knows you, you're popular." From the platform of band talker, everything started to fall into place for Kiing.
He would stay with that particular band for nearly eight years before leaping to do his own thing. Thus the birth of The Iconic Truth Band happened. Launched in 2020, Iconic Truth started with Kiing, his cousin Darnell, and Keena Thompson. The band chose the name 'Iconic Truth' because it genuinely reflects their energy. Kiing says his mentee told him, "You all are iconic, and that's the truth". The group was excited about the opportunity to be a fresh new face on the band scene and a new voice for Go-Go.
Like anything else that starts from scratch, there were some hurdles and obstacles the band had to endure. Kiing says, "It was a struggle at first. We would practice in a little section of my home. We had different artists moving in and out, but everything eventually fell into place."
At one point, Kiing was ready to give it all up. When he started Iconic Truth, it took a toll on his family because of the time and focus he was putting into the band. However, after hearing his music on the radio and his brother's constant encouragement, he was motivated to continue the journey. He, unfortunately, lost his mother in 2022, but before she passed away, she gave him a folder with his complete bio of work that he did in D.C. When he asked why, she said, "It's yours." He says that was her way of reminding him who he was. "You're Kiing Le, don't stop; keep it going. She was so proud of me." From that moment, no matter the trials and tribulations, he decided to move forward.
When asked what he loves most about the band, Kiing says he loves the creativity his band brings. "Everyone is so individual, and together, we make Go-Go magic. We can take Mary Had a little lamb and make it into a cranking Go-Go song. What's interesting is how we work to formulate an original sound through each song and have fun with it simultaneously. As a band, we focus on doing what feels good without trying to fit anyone's mold. We want everyone on that stage and in the audience to live in their iconic truth."
Kiing isn't just a musician; he is also a businessman. He owns a production company, DC2NC Productions, which allows musicians and bands to go schedule live performances. He also contracts DJ's, comedians, vocals, and more. He also has a clothing line called 'I Don't Think You Ready", a spinoff to his onstage performance. Kiing has also found a way to combine his music love with personal training. On his podcast Cardio Conversation, Kiing talks music with guests while they work out. Additionally, he has enjoyed some memorable moments in his career, such as performing with Mint Condition and SWV, traveling, and performing with other big bands and celebrities. He has also written a song for Tone-X, the voice of V101.9 FM in Charlotte.
Kiing advises upcoming artists to persevere, stay consistent, and connect themselves with people who will challenge them. "Remember always to follow your heart and passion and trust your gut. Most importantly, always put the creator first with everything you do, and everything else will fall in place."
Kiing's primary goal is to be known as The King of Southern Go-Go. He says it's time for Iconic Truth to be known as the "go-to Go-Go band" in the South. He wants his name to be in the company of other greats such as Chuck Brown, Little Benny, The Masters, Big G from Backyard Band, and many more.
In the future, Kiing Le and Iconic Truth Band will continue to be involved with community awareness programs and teach kids more about live music and performing arts, "Performing arts saved my life, and that is something I want to give back to the community."
By Dorjea' McClammey Photos Provided by Todd Youngblood h
48
MAGAZINE Robert Duece Austin
Cutest Baby
To submit photographs to be placed in the Huami Magazine Cutest Baby feature, please send a detailed email to huami.cutestbaby@gmail.com
The son of Staci Simms and Antonio Austin
ARKANSAS DALLAS/ FORT WORTH CALIFORNIA CHARLOTTE MISSISSIPPI NEW YORK/NJ PHILADELPHIA HAMPTON ROADS CHICAGO MEMPHIS NASHVILLE DENVER INDIANAPOLIS RALEIGH/ DURHAM MILWAUKEE Established 2007 A Mykel Media Company LLC Publication www.huamimagazine.com Published for 23 States and 30 Markets / Online & In Print Scan Our QR Code For More Details