March/April 2023
Vol. 2 Issue 11
Versa Library
ATLANTA ®
A Fusion of Scents & Harmony for the Body www.SymoniousFusion.com Handmade Soaps Body Scrubs Body Butters and more.....
What Else Could I Say?
There Are No If, Ands, Or Buts About It!
On a recent evening, I was invited to sit on a panel alongside a couple of other gentlemen. Our mission was to share our experiences and answer a few questions on the challenges and joys of being a black man and father. Though some questions were shared with us beforehand, I hadn't prepared much for the event. Little did I know, the night would be full of surprises and lessons learned.
A Letter from the Editor
What if tomorrow didn't arrive? All of your plans, hopes and dreams wouldn't have a street to park on. What if everything that you decided to put off until tomorrow never happened? There would be no reason to save for a rainy day, and you could spare someone the trouble of making promises. What if your last opportunity seemingly expired today? What would you do?
One panelist sitting beside me appeared to be great at public speaking. I determined this by how he held the microphone close to his face so that his voice would project throughout the room of people with clarity and precision. He was good. For me, I consider myself to be an average speaker, and I am not often intimidated when faced with the challenge of speaking publicly. Well, all of that was off the table that evening. While I knew what I wanted to share, I felt a little speechless when it was my turn to speak.
I've been told that I often seem like I do too much. Honestly, I feel like I am not doing enough and I'm a firm believer in knowing that God wouldn't put anything on me that I couldn't handle. I sometimes wonder how life would be if I chose to sit idle and accept what it presented to me. I have found that to be very boring. In my opinion, opportunity is a blessing that isn't afforded to everyone. A challenge to me is an adventure. What is the worst that can happen? If I do nothing, I fail, and if I try I don't, but instead learn something new about myself. Relinquish your pride and in return acquire life.
As the evening came to an end, a feeling of regret washed over me. Despite being invited as a panelist to share my thoughts and experiences, I couldn't help but feel that I had left a lot unsaid. It's a shame, really, because I know what I felt inside could resonate with someone in that room. After all, isn't that why we were all there? To share our unique perspectives and shed some light on what being a black man and father is like.
The best advice ever given to me happened when someone told me to make my tomorrow happen today. In doing so I have pressed my way through doors with a key that only hope provided. I have also learned the difference between what God blesses me with and what life can burden me with as well. I compare it to knowing when to be confident and when to be quiet, because someone may get it confused with being arrogant.
That evening was a valuable lesson in many ways. One of the key takeaways was the importance of preparation before speaking. Another lesson learned was the need to seize every opportunity and own the moment. As the saying goes, you only get one chance to make a first impression. Most importantly, I was reminded of the power of sharing my experiences and how it can change someone's perspective. It was a great reminder not to waste any opportunity to connect with others and make a positive impact.
Make you tomorrow happen today, but most importantly make it count.
Life is but a whisper and we must put ourselves in a position to hear what it is telling us.
Imagine that, me at a loss for words.
Terry L. Watson Editor/Founder
4 4 HuamiMagazine.com November/December 2014 Want To Advertise? Call (336)340-7844 Editor In Chief Terry L. Watson Alana Allen - Deputy Editor Writers Tonya Dixon Terry L. Watson Alana Allen Jeuron Dove Photographers Perfect Lenz Photography Shaw Photography Group Still Shots Photography Who Shotya Photography Layout www.huamimagazine.com HUAMI MAGAZINE is published quarterly by the Mykel Media Company. Any reproduction of any portion of this publication is prohibited without written permission from the publisher prior to doing so. Mykel Media doesn't accept responsibility for statements made by individuals featured or advertisers. Comments concerning this publication E-mail at terrywatson@huamimagazine.com On The Cover Photo by Shaw Photography Group
Monica Montgomery Writer Ward Legacy Studios Photographer Pink Poppie Media Photographer Crush Photography Photographer Photography by Bricen Photographer www.huamimagazine.com huami.atlanta@gmail.com (336)340-7844 Email Want To Advertise? Call 336-340-7844 Mykel Media Company LLC Greensboro, NC 2023 All Rights Reserved Scan The QR Code Above To Visit Our Website terry.editor@yahoo.com 336-340-7844 A Letter From The Editor
Howard Gaither Photography Todd Youngblood Photography Tamara Smith Terry L Watson Publisher Joy Rogers Writer Terry L. Watson Writer Dorjea' McClammey Writer
Terry L. Watson
MARCH/APRIL 2023 ATLANTA CONTENTS Versa Library Adrienne Reeves 6 On The Cover Also Featured John Jenkins He wanted to create more opportunities in his community. Learn more about the face on NVision Source Technologies. Gulf Port, MS Opportunity For Everyone Chanitta Westbrooks 14 Huami Magazine Cutest Baby Zoelle Scott 38 Father of The Bride LLC Michael Boston 30 Open By Suprise LLC Tyara Lee 18 10 22 26 CJ Broderick Learn more about the leader of The Greater Durham Black Chamber of Commerce. Durham, NC Las Amigas Incorporated The 62nd Annual Conclave takes place in the Triad. Learn more about what they are doing. Greensboro, NC
Versa Library
By Terry L. Watson Photos Provided by Adrienne Reeves
Growing up in South Atlanta, Adrienne Reeves found herself doing everything under the sun, from playing sports like basketball and softball to playing the trumpet in the band and performing in talent shows. Adrienne quickly learned she couldn't sing to save her life, so she had to pivot into something more fitting.
Her parents supported her along the way and instilled passion, determination, and the willingness to never give up. Her mother, Tanya Reeves, a teacher, taught Adrienne and her brother discipline and the importance of education. Her dad, Adrian Reeves, an entrepreneur, inspired Adrienne to be free and be her own boss. With that combination from her parents came Adrienne's sense of intelligence and a hard-working mindset.
Growing up with her twin brother, DeMariee, Adrienne naturally found her own identity. Upon graduating high school, she was awarded the Gates Millennium Scholarship and later attended Georgia State University on a full academic scholarship. There she found a new love for marketing and learned all about advertising, market research, marketing metrics, and other business courses. She also developed interests in writing, theater acting, going to concerts, and selling CD's composed of custom playlists.
At Georgia State, Adrienne actively pursued her modeling career. She would land an internship with Radio One, which propelled her into a career as a music executive. She has developed brands such as Radio One, Means Street Studios, and the publishing company, StreamCut.
7
"Moving with purpose is my goal every day, so it's always rewarding to have an idea and bring it to life with the help of other creatives who also share a similar vision."
As an intern in the music industry, she has worked with DJ Drama, Killumantii, Latto, Ann Marie, K Camp, Baby Fendi, Cliff Vmir, and more.
Today, Andrienne is the face of Versa Library, a company she built on her own. "We are a music library that produces music of all genres for film and television. Our collective consists of independent songwriters and producers from all over the country," she says.
Versa Library boasts a team of versatile songwriters and producers who work directly with music supervisors and production companies to create music. This music is generally synced to picture for a variety of films, television shows, commercials, and video games. Adrienne says, "We work with a unique and exclusive group of independent and versatile creatives. We are known for working on the popular reality series Zeus Network's "Baddies". We've also worked on shows such as VH1's "Love and Hip-Hop Atlanta," ABC's "The Rookie Feds", and SoundCloud "First on SoundCloud."
Versa Library started in 2020 during the Covid 19 pandemic. Adrienne had left her full-time job to pursue entrepreneurship. After some time in solitude, she felt it was a God-sent idea to launch Versa with the intent of helping artists and producers land placements in film and TV.
Adrienne says she loves seeing where an artist started and watching them achieve goals they never imagined. "Moving with purpose is my goal every day, so it's always rewarding to have an idea and bring it to life with the help of other creatives who also share a similar vision. The most humbling moment is when someone shares with me how I was able to change their life by just being kind or sharing knowledge."
Adrienne says those who came before her and pushed the needle of revolutionizing the sound of music have inspired her. These are artists such as Missy Elliott, Timbaland, and Pharrell. "These individuals pioneered a new wave, and everyone else followed. Being a part of the new generation and having a tremendous influence on culture - from music, fashion, to film - inspires me."
Adrienne says her journey has been anything but smooth. She describes moments when she didn't feel valued and appreciated. She also says the best decision she made was focusing on building genuine relationships. "Sometimes those you want to be in your circle are the very people who can't go with you. If you can accept that, then all will be ok. There are also those who are loyal, communicative, trusting, and have the same vision as you. Those are the people I want to work with. I'm grateful to have a team who loves what they do and are committed to making history."
Moving forward, Adrienne says that Versa will produce music for major motion pictures. She also says that writing music for characters to sing on camera and creating music from scratch are all on her team's "to-do" list. Additionally, Versa will publish our first book in 2024, combined with original content such as tv shows and films to live on major platforms.
To learn more about Versa Library, please visit their website.
9
www.versalibrary.com Adrienne@versalibrary.com Instagram: @ms.reeves h
The Greater Durham Black Chamber of Commerce
CJ Broderick prides himself on connecting members of his community. He is an entrepreneur, student leader, community leader, and educator.
He is the son of two single parents, both of Liberian descent. He grew up having access to many things. His father and grandmother were both educators, and he shares that brought him to the Bull City. "Twenty-Five years ago, I attended Duke University and studied Mechanical Engineering. I fell in love with the community of Durham and wanted to stick around. Entrepreneurship was one of the things that I connected with and has kept me in Durham," he says.
Today, CJ is the face of the Greater Durham Black Chamber of Commerce. CJ started a few companies before leading the chamber. One was called TYPE USA (The Young Professional Experience). He supported the company with its marketing needs in concert with the chamber. He was impressed by what he saw happening and decided to join. Eventually, the opportunity to lead the organization presented itself, and CJ was ready and willing.
In his role as the leader of the Greater Durham Black Chamber of Commerce, CJ strives to support the growth and development of black entrepreneurs, black businesses, and the black ecosystem. As an organization, they do that by providing access, advocacy, education, and opportunity. As the chamber president, CJ is responsible for leading the tactical work in designing and executing its programs and efforts to deliver on its mission.
Under CJ's leadership, the chamber has gone from a start-up agency to a more robust organization. They have established a business boot camp that is offered twice a year. The boot camp teaches businesses different business principles. In 2022, they purchased their office space, eliminating the need to rent. They have also conducted an annual black business gala, highlighting the successes and accomplishments of black businesses in their community.
Atlanta - May/June 2023 HuamiMagazine.com 11
Additionally, the chamber has increased its value by partnering with various organizations, such as the US Black Chamber of Commerce based in Washington, D.C., which is recognized as the voice of black business in America. On a local level, they have built strong relationships with the city and county organizations, providing chamber members with more opportunities.
CJ shares that the idea of building strong communities inspires him. He quotes a term by Shambo Palmer, "African Communalism". "That was the first time I had ever heard that term. He spoke about the importance of community and how you are taught to value the success of everyone in your community in many different African communities," CJ says. He also acknowledges the impact his grandmother had on his upbringing. "She always did community-centric things. Her example of leadership and taking the time to pour back into her community positively impacted me."
CJ is determined to create opportunities for black-owned businesses to succeed in his community. He also identifies some of his organization's challenges and how he has navigated them past them. "My Alexa started a racial equity consulting firm. Working with her allowed me to deeply interrogate race and racial identity development. I had worked with the chamber for seven years before we started our company. I thought I knew everything about blackness and how it showed up. When I started getting involved with my wife's work, I realized there was so much I didn't understand. Some people have not taken the time to think about what racism as a system has done to them and how it has shaped them. Because we don't understand how the past has delivered our present, we may not understand what is next," CJ says.
CJ plans to continue leading the Greater Durham Black Chamber of Commerce to greener pastures. He also encourages more individuals to become involved and learn more about the available opportunities and resources. To learn more about the organization, please visit their website.
www.thegdbcc.org h
12
Owning Every Opportunity
By Terry L. Watson
Chanitta Westbrooks is a serial entrepreneur. Her brands include the youth organization, Minds With Motives and Owning Opportunity Consulting, where she serves as a Credit Specialist and Business Consultant. She has her own wine brand, Amani Vines, and is the author of Monte Takes The Lead. In her role with With Motives, Chanitta offers one on one mentorship. As an author, her focus is to provide others with leadership development. With Owning Every Opportunity, she helps individuals restore and build credit, assists business owners in obtaining funding, and helps new business owners properly structure their businesses. All of her brands were developed during 2020 and 2021.
Born and raised in Cleveland, OH, Chanitta is the second born of four children. She graduated from Cleveland's John Hay Early College and recently was inducted into her highschool's hall of fame. She is also a graduate of Kent State University and a former Division One collegiate track and field athlete.
Chanitta describes himself as a free-spirited person. "I love spending time with my dog, cooking, and being in the kitchen. That's my time away to relax. I'm also a foodie, so I often travel to try different tasting foods and cultures," she says.
"Every business I own, I'm able to live out my God-sent purpose, which is to serve," Chanitta shares. "I get to help individuals in different environments. This involves helping youth to become leaders and assisting others to become first-time home buyers. I love what I do because it brings others joy."
Atlanta - May/June 2023 HuamiMagazine.com 15
Photos Provided by Chanitta Westbrooks
"My high school coach
Carmen Priester saved my life while I ran track in high school. After my mom passed away, I felt very confused and alone, yet nothing else mattered when I ran on the track. All I saw was peace."
With the help of her support system, Chanitta has been able to fulfill her dreams. She credits her grandparents with having the greatest impact on her life. She says, "I have a very supportive family and friends who motivates me to keep going and growing. I have amazing mentors who push me outside of my comfort zone. My high school coach Carmen Priester saved my life while I ran track in high school. After my mom passed away, I felt very confused and alone, yet nothing else mattered when I ran on the track. All I saw was peace. I was able to recognize what peace was for me, and I never looked back!"
Growing and scaling her businesses and brands, Chanitta says, has been one of the biggest hurdles she's faced in business. "Scaling was difficult. I am still figuring out how to use every marketing platform." She has also acquired a virtual assistant and shares that running various businesses can be difficult. "As an entrepreneur, you have to make a lot of sacrifices. I've missed family functions and stayed up for long hours (especially in the building stages). I have taken losses while trying to figure out what works for my business and what doesn't. It's tough but rewarding knowing that I am truly helping people become their best selves".
As Chanitta described, her journey has come with several ups and downs, but she confesses she wouldn't change anything about how things have happened. As she moves forward, her hopes and dreams are just as big as the moves she already made. "I believe in manifestation, so I will have a small wine eatery. From May-August 2024, I will conduct wine tours in several states. I am currently connecting with business owners and offering customer servicebased resources, and I am also working on getting wine in grocery stores and blackowned businesses," she says.
Chanitta also plans to open a youth center within the next 8-10 years to provide a safe and fun learning space for others and offer information about life, financial literacy, self-accountability, self-respect, and more). She is also scheduling an author engagement tour for her children's book "Monte Takes The Lead". Her future also involves developing an app that houses all her brands. h
HuamiMagazine.com Atlanta - May/June 2023 16
Open By Suprise
By Terry L. Watson Photos Provided by Tyara Lee
Louisville, KY, native Tyara Lee is the face of Open By Surprise Event & Design. Open by Surprise was then created in 2018 and became established in Kentucky in 2021. Her company provides custom products and event services, including backdrops, banners, floor wraps, life-size props, and more. "Customers can purchase these items and get them designed to their liking for celebrations, whether a birthday party, wedding, repass or business.
"We provide full event services creating unforgettable and magical experiences, incorporating a unique style and breathtaking designs. We help plan it all to identify our client's style, budget, and vision, ensuring a unique experience," she says.
In 2016, Tyara began her journey as a self-taught Graphic Designer. She says, "I remember creating personal projects and using them as practice, and soon created my own (Custom Chip Bag) after seeing the trendy product on Instagram. I always had an eye for design, but I wanted to make more than just party favors; I wanted to bring my designs to reality. Even more, I wasn't designing just for myself, family, and friends but for others who admired my work. That was the moment I realized I wanted to be an Event Planner."
Tyara has also achieved educational success. She graduated from Brown Mackie College with an Associate of Applied Science in Medical Assisting. Additionally, she served as a Product Broker for five years and has experience as a Floral Designer and Master Floor Wrap Installer.
Atlanta - May/June 2023 HuamiMagazine.com 19
Tyara says what she loves most about being a designer is connecting with potential customers and clients to ensure she makes their dream a reality in both event and design. She also enjoys surprising and putting smiles on their faces upon execution of their planning. She goes on to share how important serving others is to her. "I have a passion for helping people. It's also a dope feeling to have an impact and connection with others within the community through artistic expression."
Tyara says there was a time when she felt her target audience didn't understand her business model. That was challenging, she says, but things changed. She soon noticed she was getting more attention for her custom products versus her events. "I told myself I didn't want to be known just for my custom products, I wanted for them to know that we can do it all. I overcame this challenge by rebranding and revamping my business. I jotted down ideas for a new business name and determined my brand's appearance to attract my target audience. I hired a graphic designer who specialized in business branding and worked with her to develop a website that better fits my brand."
Tyara says rebuilding her business has helped her become wiser and more aware. She says, "I believe that everything happens for a reason and that the changes I've made thus far are for the better. Potential customers and clients shall take my business seriously because I am more serious about it."
To learn more about Open By Surprise Events, please contact Tyara Lee directly.
20
h 502-965-5703 openbysuprise@gmail.com Open By Suprise
"I told myself I didn't want to be known just for my custom products, I wanted for them to know that we can do it all."
John Jenkins
By Dorjae' McClammey Photos Provided by John Jenkins
John Jenkins of Gulfport, MS, is the founder and CEO of NVision Source Technology.
The focus of NVision Source Technology is to integrate technology that will support other businesses. Their products are designed to serve corporations and organizations throughout the southern region of the United States and abroad. These may include churches, productions, and others that require heavy tech work for major live events. They also specialize in networking infrastructure, architecture, audio, video, and more. John emphasizes that customer satisfaction remains their top priority, and in addition to creating products, they offer customer support around the clock, 24 hours per day, seven days a week.
John's journey to where he is today began long ago. He had always been interested in technology and electronics and loved working with his hands. Before starting NVTS, he owned a few companies; however, as time went on and the more he worked, he realized there was a considerable need for tech integration and support companies in Mississippi. He shares, "We started out of necessity. I felt there weren't many opportunities, especially for blacks in Mississippi, and I wanted to change that narrative." Eventually, he dissolved the previous company, moved to the Gulf of Mississippi, and established NVision Source Technology in 2002. Today, NVTS offers many opportunities for black people in his community who may be interested in tech.
When asked what a typical day at NVision Source Technology involves, John describes the experience with one word, "everything." Their primary focus is always the clients, helping current ones, finding new ones, and checking in on old clients. "It's never just one job, and we're done. It's so much involved in this business." John and his team designed almost every product from scratch. Their theme is "We are your technology partner," meaning they arm clients with all technology needs.
Through his company, John has made connections all over the world. He's serviced clients in Canada, Thailand, South America, and more. Even when he's not on the clock and traveling for himself, he still connects with those in his field. "When it comes to technology, we can't always limit ourselves to what's acceptable here," he says. John strives to help other tech companies, whether it's brainstorming, consulting, or being hands-on with a project. "The bigger the project, the better the team," John says.
And while only a few materials utilized in the tech industry are manufactured in the U.S., John uses his connections in other countries to help build his business in Mississippi.
23
As a small business owner, John has encountered a few challenges here and there. Some have been a lack of acceptance and support, especially from people who don't fully understand the scope of his capability. "Being a black man from Mississippi, most people judged me and assumed from the outside looking in that I do not have the complete knowledge to run my company," he says. John's solution was to let the company speak for him. Rather than label himself as the founder and owner, John runs his business from behind the front line per se. He titled himself the 'Technology Director' instead of being recognized as the owner of NVST. "I feel this is a better way to help my company continue to grow and open opportunities for me, my team, and other young black minds wanting to get started in the field. The bottom line is to provide an opportunity or avenue for people to make money, especially those who look like me. Sometimes you have to put yourself in the backseat. If my being out front reduces the opportunities for other people, then what did I really accomplish?".
Owning his own company is something that John loves. He shares that he loves the ability to build opportunities for others. Growing up, nobody thought that someone who looked like him knew anything, so to create an opportunity and show other young black men that there is no limitation, no matter where or who you are, is confirmation of his purpose.
Tech and electronics are all John knows. It is what keeps him inspired and motivated. Moving forward, John and his team plan to implement several new products and design some of their own. He plans to invest in other tech and marketing forms to keep up with the growing field. He has also partnered with the Mississippi Applied Tech Association to bring awareness to the state's need for more technological products and jobs. He currently serves as the organization's president.
If you are looking to follow in John's footsteps, his advice for you is to remember that this field can become very difficult. "Be ready to work long, hard hours. This industry is constantly changing and may require you to reinvent yourself. Please remember to keep your individuality and stay humble. Most importantly, always know that your drive for change has to outweigh your need for success," he shares.
To find out more about Mr. John Jenkins and NVision Source Technology, please visit their website.
24
"Sometimes you
to put yourself in the backseat. If
being out front reduces the opportunities for other people, then what did I really accomplish?" John Jenkins NVision Source Technology www.nvisionsource.com 228-383-0497 h
have
my
May 08, 2023
The Greensboro Chapter and the Southeast Region are excited to serve as hosts for Las Amigas, Incorporated's 62nd Annual National Conclave in the city of Greensboro, North Carolina. Greensboro is the residence of their 21st National President, Agatha Bouvìer Martin Grimes, and their Southeast Regional Director, Faye Stanley. The chapters in the Southeast Region are Cumberland, Fayetteville Elite, Greensboro, Lumberton Robeson County, Raeford, Raleigh Durham, Red Springs, St. Pauls/Bladen County, Whiteville, and Wilmington. This is the first time the National Conclave has been held in the city of Greensboro since 1991. We will not have an opportunity to showcase our city, Greensboro, for another 30-plus years. Sisters from the states of Georgia, Maryland, North Carolina, South Carolina, Virginia, and West Virginia will convene to manage the business of the organization. The Conclave will be held at the Embassy Suites located at 204 Centreport Drive from June 21 – June 25, 2023.
Las Amigas, Incorporated is a 501c3 organization of women founded by two educators, Mary Q. Moore and Dora R. Mason. The organization was founded on the principles of Sisterhood and Service. The Greensboro Chapter has been known in the city since 1967. The chapter continues to keep the legacy of the Co-Founders alive and address the organization's five programmatic thrusts: Education, Economic Development, Health, Family, and Political Awareness, by providing numerous community service projects, including serving meals, providing tutoring, awarding scholarships, participating in COVID-19 vaccination programs and projects, voter registration drives, Comfort of Love blanket donations, supporting the annual MLK Breakfast and Lupus projects and programs, street cleaning in the Fisher Park Neighborhood, and supporting Hayes Taylor YMCA and Bennett College.
HuamiMagazine.com Atlanta - May/June 2023 26
The public is cordially invited to join us at the following Conclave activities as we paint the town pink and orchid:
Thursday, June 22, 2023, Opening Town Hall Meeting from 6 pm to 9 pm at the International Civil Rights Museum (ICRM). It includes a museum tour, heavy hors d'oeuvres, music, and greetings by City Officials. The cost is $50.00.
Friday, June 23, 2023, Las Amigas Got Talent Show from 8 pm to 11 pm. The cost is $70, and it includes entertainment, music, a talent show, and dinner. Our distinguished panel of judges will be First Lady Debra Pierce, Ms. Shayla Thompson, and Ms. Tam Yelverton.
Saturday, June 24, 2023, Dora R. Mason Awards Luncheon from noon-3 pm. The cost is $75.00 and includes an awards luncheon, a stellar speaker, Bishop Valerie Melvin, recognition of Las Amigas Most Outstanding Chapter and Most Outstanding Member Awards, Humanitarian Award, and Community Service Award recipients. Our judges for the Most Outstanding Chapter and Most Outstanding Member Awards are Mrs. Beverly Cleveland, Dr. Michele Eley, Mrs. Bettye Jenkins, and Ms. Linda Wilson.
Saturday, June 24, 2023, Mary Q. Moore Orchid Gala from 6:30 pm to 10:30 pm. The cost is $125.00 for this formal affair which includes a live band, the naming of three Honorary Members, Honorable Congresswoman Alma Adams, North Carolina Senator Gladys Robinson, and the Honorable Judge Diane Surgeon.
Saturday, June 24, 2023, The After Party from 11 pm to 1:00 am. The cost is $50.00 and the attire for this affair is Sweat Suits and Sneakers and includes music, dancing, and games.
Co-chairs for Conclave 2023 are Felicia Andrews, LaSonya Holmes-Boulware, and Brenda James.
If you have any inquiries or if you would like to purchase tickets, you may contact LaSonya Holmes-Boulware, Greensboro Chapter President - (336-580-2306). h
GREENSBORO CHAPTER MEMBERS
AGATHA BOUVIER MARTIN GRIMES
LASONYA HOLMES-BOULWARE
TINA GRAHAM
JAMILLA UPCHURCH
ADRIENNE WOODS
DR. AISHA MILLER
LOLA ANNE MCADOO
RUTH GOLDSTON
BRENDA JAMES
FAYE P. STANLEY
FELICIA ANDREWS
BIANCA WOODS
RHONDA WILSON-HENRY
CHANDRA GREEN
EVELYN FARMER
JOANN W. WILLIAMS
www.lasamigasincorporated.org
Facebook @ Las Amigas Incorporated
Instagram @ lasamigasinc
Atlanta - May/June 2023 HuamiMagazine.com 27
Chef
The Block Bistro and Grill
By Terry L. Watson
Terry Anthony is the owner of The Block Bistro and Grill, based in Indianapolis, IN. Terry is a native of Louisville, KY. He attended Murray State University, the school where he received a college education and played basketball. He later moved to Indianapolis after being awarded a football scholarship and would soon settle for a corporate-America career.
In 2015, Terry exited corporate America and purchased his first Subway franchise in Indianapolis. He would eventually purchase several other Subway franchises, and everything was going great, and then the Covid 19 pandemic happened. Terry lost all but one store. From that ordeal, Terry endured the social unrest that occurred in Indianapolis due to the deaths of Brianna Taylor and George Floyd, among others. The unrest resulted in much of the downtown area of Indianapolis being destroyed. During that time, a downtown area property owner reached out to Terry and asked him if he would be interested in opening his business there. He was onboard and opened The Block Bistro in 2021 and hasn't looked back since.
The Block Bistro is the first African-American-owned business in the heart of downtown Indianapolis. "In the fall of 2020, I started a business while no one was outside. I applied for my license online, rolled up my sleeves, tore down some walls, and now we have what the world experiences today," he says.
Football was Terry's first passion, not food. "I thought that football would be my ticket," he says. He also says his mother instilled hard work into him at an early age, and those values helped to prepare him for what he is doing today.
His advice to those who may follow a path similar to his is to believe in yourself. You might not make it if you don't believe in yourself enough to fight for what you want. There will be some hard days and some tough days, and you must want it more than you want to breathe. If you don't have those values, you may not make it," he says.
While there have been some good times along his journey, Terry says there have been some tough ones also. He shares how his marriage has been compromised, and he wishes that he would have invested more time spent with his family while building his business. "There have been some sacrifices I had to make to make this happen for everyone else. I wish I could have done some things differently."
Moving forward, Terry plans to open additional locations of the Block Bistro around the country. "I just want to do what God has called me to do, which is to serve everyone, regardless of who you are or where you come from," he says.
Please visit their website to learn more about Terry Anthony and the Block Bistro.
www.theblickbistro.com h
Atlanta - May/June 2023 HuamiMagazine.com 29
Photos Provided by The Block Bistro
By Dr. Marrissa Dick Photos Provided by Alphonso Abbott
Your wedding day is one of the most memorable moments of your life. It can also be one of your life's most expensive and nerve-racking experiences. From deciding upon the perfect wedding gown, to the venue, to the caterer, to the wedding colors and the decorations, and the number of guests takes a person with nerves of steel to pull it all together and make the wedding day a successful and seamless event. A Certified and Detailed Oriented Wedding Planner manages, coordinates, and designs your memorable day. The wedding planner meets with the couple to discuss the type of wedding they envision and ascertain if their budget meets that vision. Successful wedding planners should be methodical and proficient at handling difficult or stressful situations; they should be professional when dealing with people with unique personalities; they should be abreast of the latest wedding trends; and they should demonstrate exceptional interpersonal communication and organization skills.
In 2023 the average wedding can cost the couple around $30K due to inflation. Let it be known that the fee doesn't necessarily include the transportation for the wedding party, the rehearsal dinner, the florists, the photographers, the caterers, the entertainment, the cake designer, or even the invitations. Yes, that's right. So where can you go when you desire a classy wedding but operate on a smaller budget? You can call Father of The Bride, an event planning company based in Greensboro, NC, and owned and operated by Michael Boston and his daughter, Aisha Boston.
Michael A. "Mike" Boston, Sr. is no stranger to the spotlight. Most citizens in the Triad area and beyond already know him from Boston's House of Jazz, Boston Realty Group, Mike Boston Entertainment, and as the Co-Founder of the Mike & Anita Boston Foundation. These are a meager sampling of Mr. Boston's thriving business endeavors. For these reasons, he wants to propel his daughter, Aisha, or his "Baby Girl," as he dubs her into the business world by gifting her with a business of her own. Read on and learn how Father of the Bride was realized.
31
Mr. Boston shares, "My daughter called and told me she was getting married and asked how much she could count on me contributing to her budget. She said she already had a commitment from her mother and needed to know how much I could contribute because she needed to let the wedding planner know her budget. I thought about it briefly because she's a school teacher, and we all know they don't make much money. So, between me and her mom, we gave her $10K. No matter who you are or how much money you have, that's a lot of money, and I thought that would be enough for her to have a nice wedding. Well, Aisha took that to her wedding planner and was told that wasn't enough money, and she didn't do weddings under $18K! When my daughter shared that with me, I thought that woman had bumped her head, but I know my baby girl, so I already knew she wanted something nice and classy, and at that moment, I started thinking about my mother. I'm 70 years old, and I remember her telling me that my grandmother gave her a hope chest with china plates and cups, some silverware, a sterling silver tea set, and some bloomers. I started calling around to inquire about the cost of a wedding planner and everything my baby girl would need, and I discovered that the young lady was right. Shoot, I told my daughter we were in the wrong business, and that's when the idea came to me. This could be something I could give to my daughter as a legacy. Aisha has always been a supportive daughter and has never given me a bit of trouble. She's a hard worker, has served this country in the military, is an exceptional teacher, and loves what she does. Even Winston-Salem has recognized her as one of its outstanding teachers, and she's also an extraordinary mother. I thought she deserved a memorable wedding, and gifting her this business would be a good way to introduce her to being a business owner, so I did this for her. She's the owner of Father of The Bride. That's my gift to my baby girl. Her brothers have been in business with me for a while and are accomplished businessmen in their own right. 'It's Her Time.' Now she has her legacy." Being blessed with a legacy is far from a back-inthe-day hope chest. This is a prime example of generational love and wealth.
Father of The Bride is designed to be an affordable fullservice wedding production and planning establishment. Here couples will receive wedding planning, designing, and coordination under the same roof. At Father of The Bride, couples can create an affordable budget and make their wedding dreams come true. No matter who you are, everyone deserves a memorable wedding day that they can be proud of without worrying if everything will run according to plans. Here the couple shouldn't be concerned with the logistics and the event's overall aesthetic. Together Mr. Boston and his daughter, Aisha, will remove the worry and guesswork from the equation. They will maintain your budget, help you brainstorm your theme, assist you with locating a vending site, design and provide the aesthetics and connect you with professional vendors that will work with your budget. They will manage the rehearsal and professionally execute everything on the wedding day. You can come to Father of The Bride when you don't know where to start when it comes to planning your special day.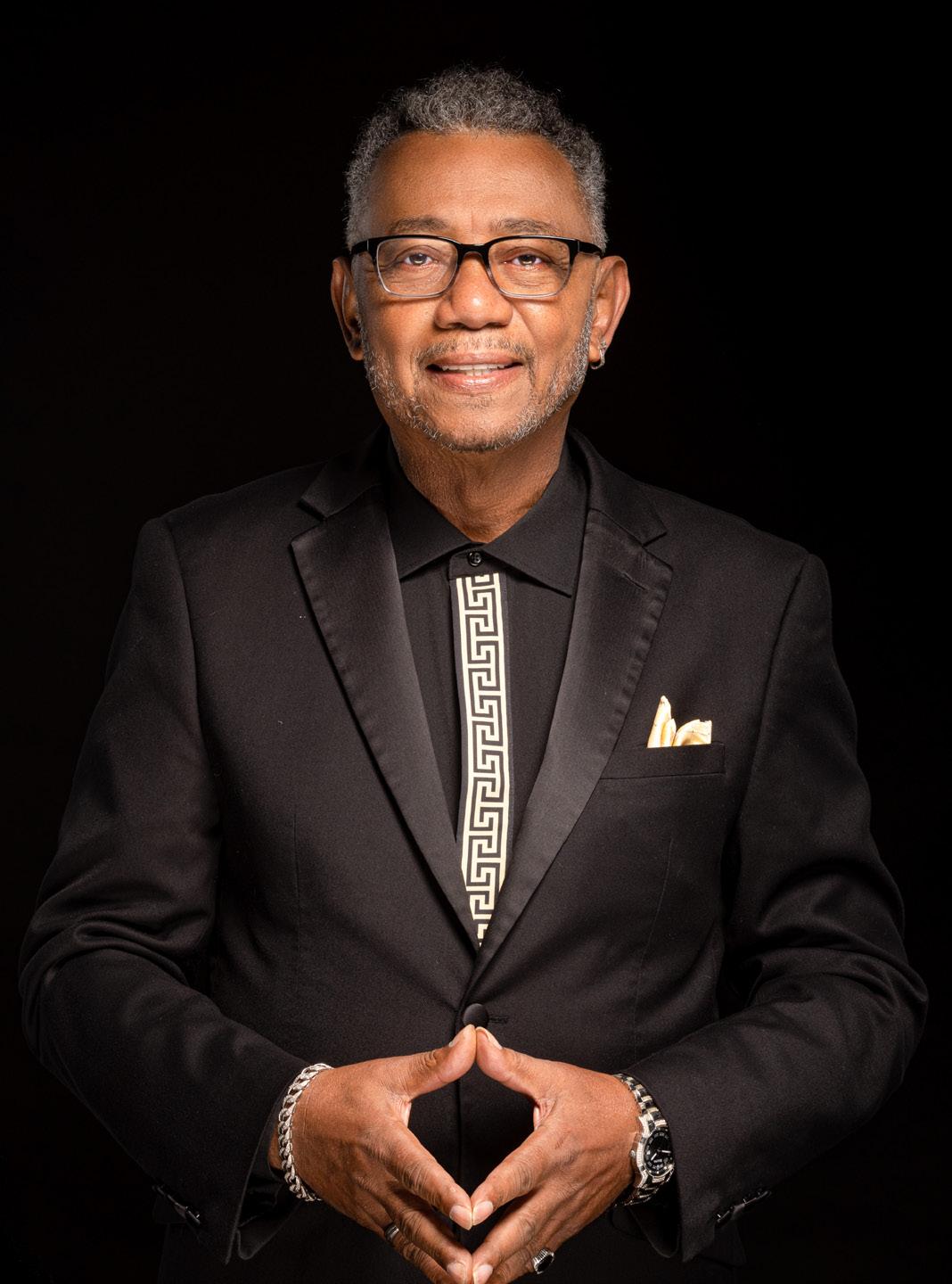 33
The Boston's have decades of experience when it comes to creating ambiance and hosting sophisticated events. If you are in a quandary about where to hold your special occasion, you can rent their designer venue, fully furnished with tables, chairs, fine linen, furniture, and name-brand flooring. You can also rent king and queen plush chairs that can be delivered to your vending space. Father of The Bride can take your concept and transform your special day into one that will be remembered for years. Finally, as your day approaches, Father of The Bride will leave no stone unturned as they take the reins in making sure that last-minute details have been addressed. They will be the point-person on your wedding day, follow up with your vendors, perform a walkthrough of your wedding and reception spaces and execute all timelines, ensuring everyone is on one accord.
You can trust that these owners understand the importance of detail, organization, and timelines, a skill necessary in the wedding industry. Aisha has been planning her wedding for over a year and is off and running.
She shares, "I'm getting married in June, and I've been planning my wedding for a while. I secured my vending space over a year ago, so I know how this is supposed to work, from the planning to the designing to the coordination of it all. I'm fortunate to have parents who can afford to help me have the wedding I desire. My dad has always been one of my biggest supporters, so when I asked if he would contribute to my budget, I already knew he would; I just didn't know how much. He's more excited about this wedding than I am. It's almost like it's his wedding. I recognize that everyone doesn't have that level of financial security, but everyone deserves a classy wedding. After my father and I started researching the wedding industry, we reached out to several people and realized that the cost was just too expensive, so now I'm the wedding planner, the designer, and the coordinator of my wedding. My father and I started thinking about the people who can't afford to put out thousands of dollars for a wedding and reception. Who's there to assist them? Initially, we were going to be a vending business and just rent the tables and chairs. Still, with more research, we realized we could offer a full wedding production, and since we already own the venue, we could also host special events like anniversary and sweet 16 birthday parties. My father and I decided we would be the ones to provide couples with a full wedding production that they could be proud of on a lesser budget."
Atlanta - May/June 2023 HuamiMagazine.com 35
When you see the logo for Father of The Bride, you may be reminded of Rich Uncle Penny Bags from the board game Monopoly. He is depicted as a portly old man with a mustache who wears a morning suit with a bowtie and a top hat. In large parts of the world, he is exclusively known as the Monopoly Man or, simply, Mr. Monopoly. As a daddy's girl, Aisha has been spoiled by her father, as every daughter should be.
Aisha lovingly shares, "I'm the only girl, so my dad has spoiled me all my life and pretty much gives me whatever I want. He's always throwing money at me, so that's where the logo concept comes from. I'm the bride running after my dad while he's throwing the money out of the bag. At this moment, he is the Father of The Bride. I believe many fathers want to support their daughters by helping them with a classy and affordable wedding production. My dad and I can offer an exclusive experience for an affordable price. I want this business to help those families operating on a fixed budget to have a phenomenal wedding experience by bundling our services. It means the world to me that my father is gifting me with a business that has the potential to become a franchise. Even though I'm a teacher, I do not have the words to describe how I feel working alongside my dad and learning from him. He has so much wisdom and business experience to offer me. He's a successful self-made businessman and entrepreneur, and on top of that, he's my dad. Doing this venture with him is priceless. I have the best daddy in the world."
Though Mr. Boston's accolades run deep, we would be remiss if we didn't mention Aisha's accomplishments. She served in the military from 2008 – 2012; earned a bachelor's degree in education from birth–kindergarten with a minor in special education from Winston Salem State University; and earned a master's degree and teaching license from the University of North Carolina – Greensboro. Father of The Bride will open in Greensboro, NC, within a few weeks. Within the next few months, the establishment will also have establishments in Winston Salem, NC, and Atlanta, GA.
Father of The Bride LLC
1019 Arnold Street Greensboro, NC 27405 336-285-6888
www.fatherofthebride.com
36
h
MAGAZINE Zoelle Alaiya Scott
Cutest Baby
To submit photographs to be placed in the Huami Magazine Cutest Baby feature, please send a detailed email to huami.cutestbaby@gmail.com
The daughter of Charita Jackson
Atlanta - May/June 2023 HuamiMagazine.com 39 FAYETTEVILLE STATE UNIVERSITY has NC PROMISE www.uncfsu.edu/ncpromise You Heard Right! Apply Today! College You Can Afford! Fayetteville State University is thrilled to be the state's newest NC Promise school. We want you to be focused on building your future, not worried about how to pay for it. FSU will continue to offer the same high-quality degree programs and the same expansive course catalog. The funding for NC Promise has been awarded to FSU by the State of North Carolina, meaning nothing changes but your budget. $500 $2,500 In-State Tuition Out-of-State Tuition
ExclusiveSpecsForMen and Women www.ladyespecs.com