DEMONSTRATING A BETTER FUTURE
Annual Report 2022
TABLE OF CONTENTS
TECH2PEACE PAGE 02
Our
Demographics Alumni Spotlight Seminar Outcomes Community and Impact Financials Partners
A note from our CEO
Growth Seminars and
We are cultivating a new reality:
Palestinians and Israelis innovating together while addressing the realities of the conflict, leveraging the power of high-tech to create a better future for all.
year's overview
A NOTE FROM OUR CEO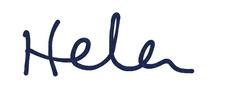 This year has been defined by resilience, shared innovation, wide impact, and growth.
In 2018, Tech2Peace started a journey with three enthusiastic founders, who had a vision for a better reality for Palestinians and Israelis, right now, today. Not waiting for the politicians to create change, Tech2Peace found a way to harness the power of the Israeli tech ecosystem to train Israelis and Palestinians in tech and entrepreneurship, while addressing head-on the tensions and fears between us.
Rather than retreat to our national sides, as most do, this community demonstrates that they refuse to be enemies.
To capitalize on this success, and to grow the impact of this magic, Tech2Peace has focused in 2022 on capacity building, to ensure that we have a steady infrastructure that will allow sustainable continued growth, and more importantly, impact.
The combination of the allure of tech education and mentoring, alongside genuinely getting to know each other, created something even bigger than what the founders had predicted - it created a community. A sustained and resilient community, that has persevered through the toils of the rising violence in the region, the change of governments and so much more.
And in the words of one of our more recent alums (August 2022, Seminar #14) "we must find a way to take the magic we created here, and spread it. For if we can create it here in Nazareth, we should be able to make it a reality for the region as a whole" .
Hela Lahar, CEO
TECH2PEACE PAGE 04
Programs Beneficiaries 2018 2019 2020 2021 2022 2023 (estimate) 750 500 250 0 OUR GROWTH
SEMINARS last
year's
In 2022 we continued tweaking and perfecting our 'classic' 12-day seminars.
In our classic seminars, 30 Palestinians and Israelis, age 2030, live and study together for 12 days under one roof, spending half of each day learning high-tech (e.g. Python, Web Design, Video Editing, and more), half of each day in conflict dialogue, touching the hardest issues of the conflict, and completing a 24 hour hackathon with Google for Startups.
We were effective in recruiting diverse participants, building high-tech and entrepreneurial skills, mutual understanding, cross-cultural partnerships, and inspiration to work towards peace. These outcomes position alumni to be able to innovate together across conflict lines and continue engaging in our community.
We held five classic seminars in 2022, in Jerusalem, Hatzeva, Yeruham, and Nazareth.
TECH2PEACE PAGE 06
Average rating of T2P seminars 4.6 / 5 8% From Israeli Central Region 73% Center to Right-Wing Political Views 57% Female Beneficiaries and Staff Participant Demographics and Evaluation
Zada Haj
ALUMNI SPOTLIGHT
It started with a Facebook message in 2018. "Please accept me to your program, I want to learn."
Like many others, Zada - from a peripheral Arab village - came to T2P for the professional opportunities, but left with a deeper understanding and connection to the 'other side' and a lifetime passion for making a change in her society.
Today, Zada is the co-founder, with Jewish partners, of an accelerator for women-led startups. Zada is publicly demonstrating the possibilities of Arab-Jewish cooperation by reaching millions through the media, speaking on panels with key leaders like the Mayor of Jerusalem, and was even named to Forbes 30 under 30 list this year.
TECH2PEACE PAGE 08
83% Increased Professional Opportunities 87% Increased Entrepreneurial Skills Increased Mutual Understanding 99%
gained a deeper understanding of what life is
for the other side and how they see the conflict." Seminar Outcomes 98% Built CrossCultural Partnerships
"I
like
COMMUNITY AND IMPACT
In 2022 our alumni community of now 430 young Palestinians and Israelis stood strong in the face of violence and crisis, choosing to confront the difficult realities of the conflict head-on, and to continue working together towards a better future for both sides. Our community met at the hardest times, such as an Advanced Dialogue Weekend in Rahat just days after an attack in neighboring Be'er Sheva, and an Iftar held in the West Bank during a tense and violent Ramadan.
Businesses, partnerships, and relationships that fail due to the ever-occurring crises in Israel and Palestine are worthless - we are developing and demonstrating a model for how to make these partnerships last.
Community members have spread the impact by creating collaborative projects and initiatives that demonstrate positive cooperation to their societies, as well speaking about T2P to their close circles.
In 2022 the alumni community continued to deepen its vibrance and sustainability, with 67% of alumni participating, and 17% taking on leadership and staff roles.
We held over 25 alumni program activities, including Advanced Tech Training Weekends (e.g. Artificial Intelligence weekend w. Nvidia), Advanced Dialogue Weekends, professional development sessions (e.g. resume workshop with Microsoft), and social activities.
TECH2PEACE PAGE 10
97% 25% 67% Community and Impact Outcomes 89% Shared about the program in their circles Created a joint collaborative initiative Alumni Participation Rate "I add the 'Other side's perspectives' I heard at T2P to political discussions" Feel strong connection to the community
More about financial status... Program 39% Operations 32% Community 29% ForeignGovernment 61.3% Individual/Family 16.2% Foundation 13.5% InKind 9% TECH2PEACE PAGE 12 FINANCIALS Last year's Expenditures Income
"Tech2Peace impacted every single part of me and the person who I am.
I am going to the same reality with a different me."
TECH2PEACE PAGE 14
OUR PARTNERS