Brand passion you can hold in your hands LOYALTY, REWARDS AND INCENTIVES
BUILD AND REWARD BRAND PASSION
It's more than just a card. Rewards and loyalty cards are all about a tangible and personalized experience – one that cannot be recreated digitally. Use loyalty and rewards cards to:
• Drive in-store traffic
• Increase dollars spent per transaction
• Create a memorable buying experience
What card fits your brand?
Contents Cards 4 Materials and Embellishments 6 Packaging ...................................................................... 8 Fulfillment ...................................................................... 10
Solutions
Cards
The size, shape and style of card that you choose can have a dramatic impact on the effectiveness of your entire card-based program. Think about how, when and where your card will be used and select a format that ensures your program is always top of mind.
• CR 80 cards
• Key fobs
• Unique shapes
4 | Taylor
• Combo cards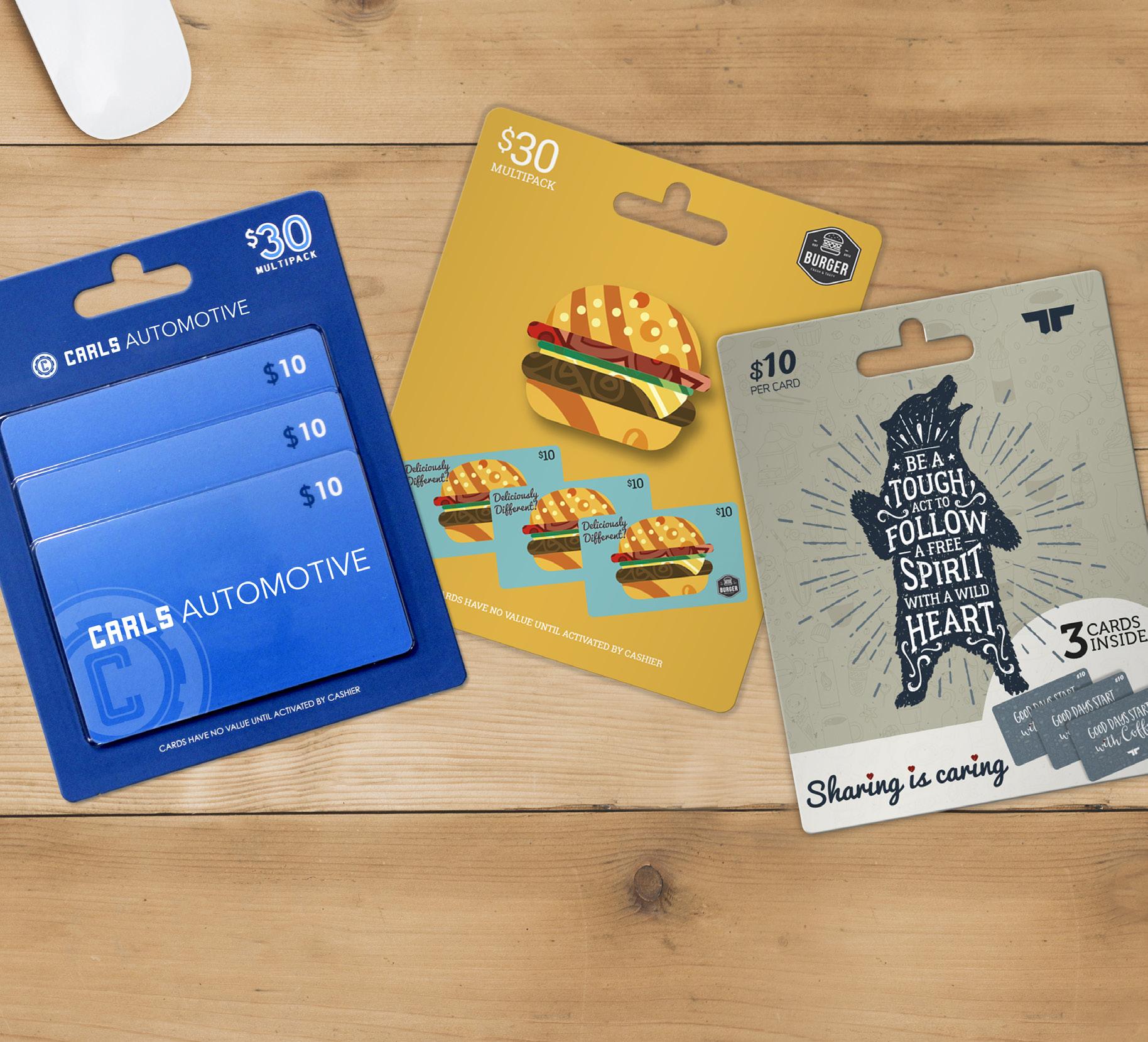 Rewards and Incentives | 5
Loyalty,
Solutions
Materials and Embellishments
Taylor offers diverse print capabilities and a wide selection of materials, treatments and embellishments. Choose a look and feel that best represents your brand.
• Flocking
• Four-color and spot color
• Glitter and pearl inks
• Glow-in-the-dark inks
• Heat and light sensitive
• Hydrochromatic
• Matte and gloss spot
• Metallic inks
• Mosaic
• Patented motion lenticular
• Raised-surface silkscreen
• Scented surfaces
• Soft-touch surfaces • Water reveal
• Writeable surfaces
6 | Taylor
Loyalty, Rewards and Incentives | 7
Solutions
Packaging
Create a memorable, gift-like experience for your loyal customers. Taylor offers packaging for cards with an array of capabilities including personalization, affixing, insertion and mailing.
8 | Taylor
Loyalty, Rewards and Incentives | 9
Solutions
Fulfillment
Complement your multichannel approach with card fulfillment that informs and delights. Whether small or large card production runs, our centrally located fulfillment facility can meet your needs for a successful busy season.
10 | Taylor
Loyalty, Rewards and Incentives | 11
LEARN MORE
We use our deep knowledge of loyalty, rewards and incentives to strengthen your customer's brand experience, enhance business efficiency and improve your bottom-line profitability. Contact your Taylor representative to learn more.
©
1725 Roe Crest Drive, North Mankato, MN 56003 800.631 7644 | taylor.com
2021 Taylor #2921