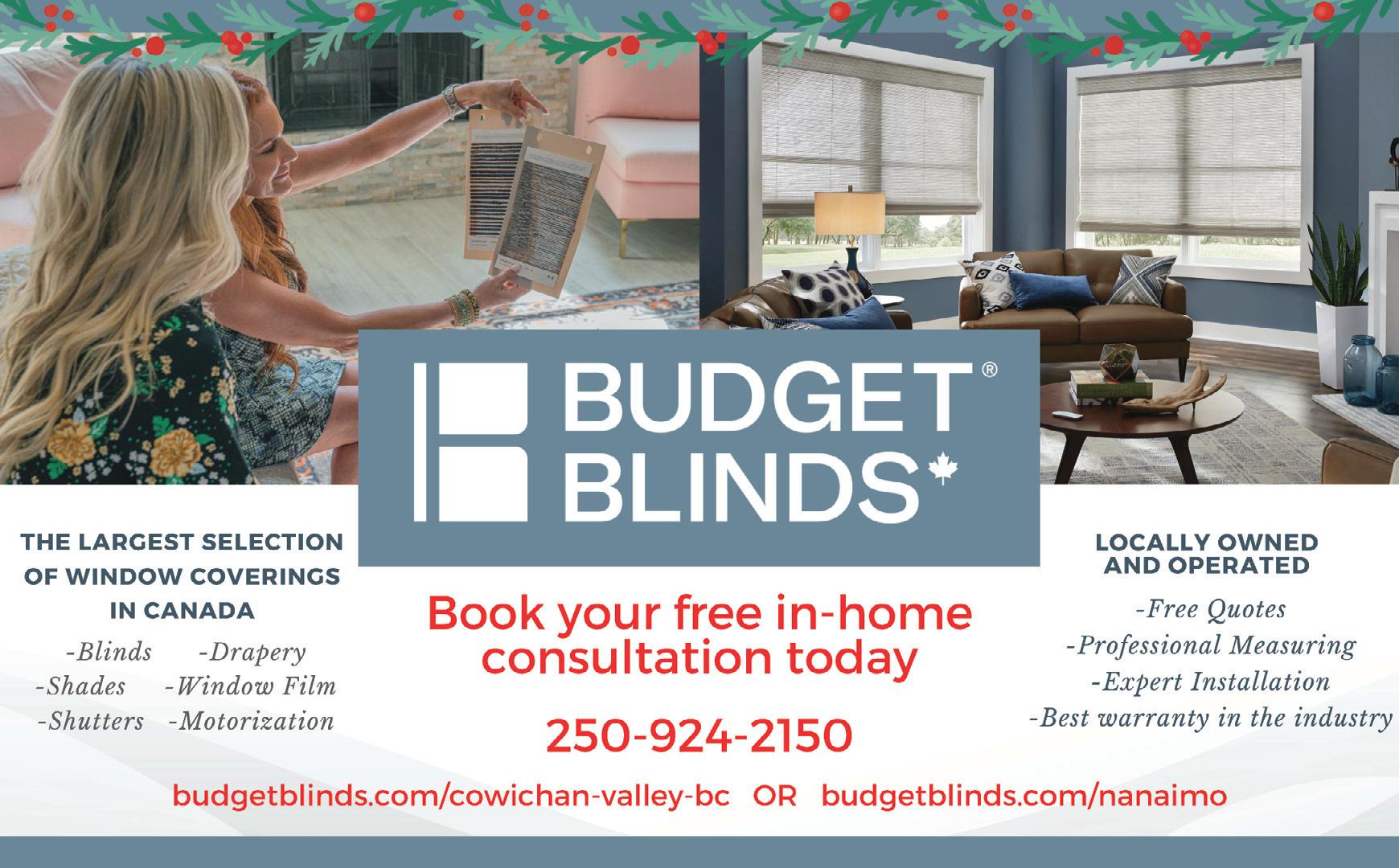 2 take5.ca DEC/JAN2023
TAKE5 take5.ca 3
TAKE5 take5.ca 5

Letters Shopping Local
Your November issue stressed the importance of shopping locally. Probably most people in Ladysmith want to, but there are evidently very many who can't.
In particular, people like me who are elderly and/or have health issues have to use vehicles when shopping, but time and time again, we fi nd that THERE IS NOWHERE TO PARK.
We can drive back and forth repeatedly through town, only to find no parking spot anywhere, so we're unable to pick up mail, visit the bank, get some toiletries, purchase clothing, meat, pet supplies and so on — all the while using up precious gas and what remains of our energy and patience. So, defeated, we have to drive to another town to shop where parking is freely available.
Many people can't stagger up and down the steep High Street, for instance, perhaps carrying shopping bags, after leaving their vehicles in a Town of Ladysmith parking area: they're lucky if they can fi nd a parking space there anyway. There are only five parking spots allocated to disabled persons in the downtown core too. Incredible but true. Meantime, three or four in-demand parking spots have been taken over for two restaurants' clientele who wish to eat outdoors in all weathers. And I've learned that business people and retailers customarily use curbside parking, thereby preventing many clients and cus-
TAKE5 take5.ca 7
tomers, on whom ironically they rely, from accessing their places of business.
And where, oh where, downtown will there be additional parking for the steady in flux of people who purchase newly-built condos and townhouses? Of course, they won't fi nd any parking either and will have to shop elsewhere. Shouldn't providing adequate downtown parking have been addressed well before residential developers ingratiated themselves with the mayor and Town Council and got permission to build?
As for buying products at the two supermarkets in town, their outrageous prices for produce, for example, include the considerable cost of shipping from or via the USA. Many staples such as apples, pears, onions, cauli flowers, lettuces, cabbages, cucumbers, carrots ($1.09 for just one? No, thank you!), even parsley are shipped from the States, yet there are BC farmers, including those on Vancouver Island, who grow and can supply these items. (Wasn't the carbon tax supposed to act as a deterrent to long-distance shipping and a way to reduce greenhouse gases and air pollutants too?)
So, though wanting to be loyal to the many kind and friendly shopkeepers and businesses in this lovely little town and though undoubtedly eager to purchase local products, I think a signi ficant number of people reluctantly fi nd that they have to do their shopping elsewhere.
— J.J. Sheridan,
New directors
Ladysmith
I am sure that it has just been a oversight on Jessica's behalf to not include a contact number or an email contact for the director of Area A in her recent article in TAKE 5. In her article, she quotes of the very low voter turnout of 14.3 per cent — well, I am sure I am not alone when I would like to forward to her how she can better serve all of Area A. Looking forward to helping to improve our wonderful area. — Mark Fiddick
Ed Note: Email is included at the end of this month's column. Thank you.
Letters to the editor on community topics and concerns are welcome. Opinions expressed here do not necessarily represent those of TAKE 5 and its affiliates. Send letters to editor@take5.ca or Messenger on Facebook.
8 take5.ca DEC/JAN2023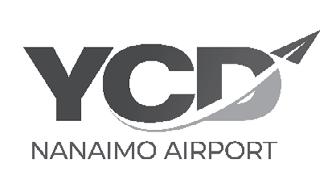 TAKE5 take5.ca 9
BY KERITH WADDINGTON
Tired of battling crowds for mass-produced items every holiday season?
Step off the wheel and shop close to home! Options for quality, meaningful gifts and pretty holiday décor abound within the communities of Cedar and Ladysmith. So, replace your parking lot frustrations and lineup woes with a stroll along the Festival of Lights, a chat with shopkeepers, a scenic country drive and refreshment stops along the way.
Neck of the Woods General Store in Ladysmith is a great place to start.
Although somewhat small in acreage, this shop is immense in scope and whimsy: there are beautiful, one-of-akind items from more than 140 artisans in just one place!
From gorgeous pottery to unique jewellery, art cards, body products, wall hangings, glassware, wire art, decorative throw pillows and quality food items, Neck of the Woods has it all.
Owner Kathleen Hayden laughs when she explains her purchasing procedure.
"Is it West Coastish? Is it cute? Does it resonate with me? And does it either tell a story or come with one?" she says. "Customers enjoy hearing about the
artists, and much of what I carry here represents the beauty of living on the coast."
Need a delicious tea to go in that pottery mug? Look no further than Black Door Décor, a long-standing area favourite for luxury blinds, bedding and bath products.
New owners Bailey Hill and his mother, Melanie, have started their own line of loose leaf, ethically-sourced teas, including their popular Moon Tea, which is a delicious bedtime tea and calms the body. They also carry Wakocha Black, Sweet Berry Rooibos and Chocolate Chai, among others. With an ever-
changing array of seasonal offerings, Black Door Décor could become your go-to for soothing teas.
The shelves at Black Door Décor are lined with items of beauty and comfort to see you through any season: crisp linens, organic flannelette sheets, duvets, pillows, house coats and scrumptious towels in every conceivable colour.
Hill stresses the conscientious nature of what he and his mom carry.
"We love this planet and care that things are ethically sourced, sustainable and manufactured in responsible countries," he says. "We've also brought in more local items, like shampoo and conditioner bars from Fernie that have minimal packaging but work beautifully and last a long time."
10 take5.ca DEC/JAN2023
Black Door Décor new owner Bailey Hill. Photo: Kerith Waddington
Neck of the Woods owner Kathleen Hayden. Photo: Kerith Waddington
Decorative touches for the home and luxurious bath products round out the shop's selection. As both Hill and his mother are woodworkers, however, customers can expect to see live edge pieces and reclaimed furniture in Black Door Décor soon.
Speaking of wood, how about a stunning charcuterie board? Or rustic wood products and hand-crafted home décor? Yonder Wood Country Store in Yellow Point boasts all of that and more, including live-edge tables, steampunk lamps, paintings, fi ne jewellery and much more.
Owner/operators Linda and Bill Thompson are ready to welcome you.
"I think people are starting to feel a little more comfortable about socializing," says Linda, referring to the dwindling effect of the recent pandemic. "There seems to be a lot of pent-up energy and money. One thing the pandemic did is make people aware of the importance of shopping close to home if they want to keep their favourite local shops open. So, we are anticipating a very busy season."
Bill acknowledges that both he and Linda get up and get to work most days
not because they have to, but because they want to. "We love what we do," he says. "And wood is a wonderful medium to work with. It is always surprising. We may approach a piece with an idea in
TAKE5 take5.ca 11
James Graham, horticulturalist and Master Organic Gardener who works seasonally at Kleijn Nursery.
Photo: Catherine Kleijn
Linda and Bill Thompson, Yonder Wood Country Store.
Photo: Kerith Waddington
mind, but it often changes as the wood reveals itself."
When asked what his favourite kind of wood to work with is, Bill laughs and says, "Free!" Joking aside, he says it isn't unusual for friends and neighbours to show up with interesting pieces they've salvaged. "Mother nature is our inspiration," he says.
Finally, head to Kleijn Nurseries and Garden Centre in Cedar for the plant lover on your list. Owners Catherine and Nol Kleijn — along with horticulturalist and Master Organic Gardener James Graham — have been busy creating seasonal Christmas planters, which can be broken apart and planted in your garden. "Everything we have is grown here and for here," says Catherine. "Our products are local, reasonably priced and get high results."
Shoppers will also fi nd a large number of amaryllis bulbs, flowering poinsettias, quaint ornaments, specialty food products and some of Catherine's own paintings at the nursery.
With so many options so close to home, shoppers can make Christmas a little more magical — and a lot more personal — by shopping in their own community.
Gift Ideas
Gift certi ficates are always practical. Many local businesses offer them so it's a great way to support locals and not worry about sizes! From décor shops such as Whitespace Living, and Black Door Décor to Art of Brewing watch for in-store specials plus stocking stu ffers and gift cards for whatever amount you'd like. Gift cards to cultural events are also appreciated. Think theatre tickets or a course for youth from Ladysmith Theatre.
12 take5.ca DEC/JAN2023
Museums are great places to shop and Nanaimo Museum offers unique gifts and gift certi ficates. Ladysmith Museum's new gift shop also has gift certi ficates available and is GST free. A good feeling knowing you are shopping and supporting local art and heritage.
Give the gift of good health!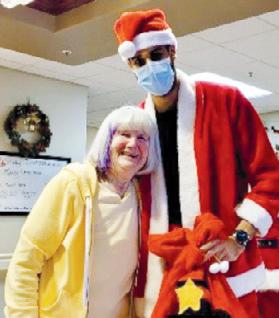 Ladysmith Health Food Store has lots of gift ideas in store from salt lamps, di ffusers and essential oils, honey candles, soaps, lotions, bath products, gift sets, and more!
Pharmasave Ladysmith always has a wonderful selection of gifts. You can check out their holiday gift guide magazine with their specials – www.pharmasave.com
Pharmasave is one of Canada's leading independent pharmacy and drugstore retailers. Visit them in-store or online .
The Healing Nest Gift Certi ficates offers 2-Hour Healing Starter Package includes an analysis of your overall energy field and functional state of your body with recommendations, plus a customized, powerful experience that bathes your body in a 360-degree vortex of sound, light, and colour frequencies.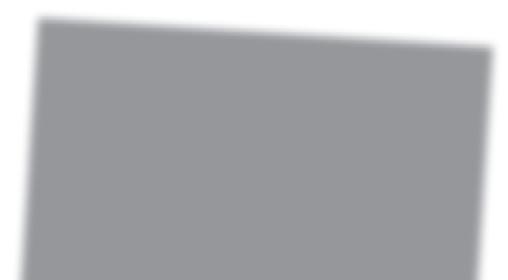 Gift a gift of being active! A pass to a gym, aquatic center or a new sport. The Nanaimo Curling Centre offers Christmas Shopping available at the Pro Shop Sunday 11 – 3; Mon & Fri 10 – 6; Tues, Wed, Thurs 11 – 4. Gift items such as clothing, equipment, shoes, and gift certi ficates. Watch their Facebook page for Santa Specials!
Put a little bling on for New Years' or just because. Earth & Sky Connection is offering jewelry at 25% off if you mention their ad in TAKE 5 during December and January. Half Hour Psychic Sessions are 15% off
And who doesn't enjoy a tasty gift? Restaurants offer gift certi ficates and takeaways. From fi ne dining Mahle House, vegan-friendly Plantitude or your local pub, these gifts are always appreciated. And don't forget your local farms. Yellow Point Farms has tons of unique local gift ideas for hosts, teachers, friends, and families, such as honey, blueberry leaf tea, wool socks, and goat milk soap. "This is the last chance to stock up for the year as the farm will close for the season after Christmas and then reopen in the spring," says owner Rebecca Dault.
TAKE5 take5.ca 13