1
make your vehicle last
Lorry Parts
Swedish
is a leading brand on independent quality spare parts for the Swedish heavy vehicle brands Volvo and Scania. In 91 countries we offer reliable supply and cutting edge support, 24 hours a day. We
longer 2
Business idea
We develop and market a professional range of spare parts suitable for Volvo and Scania trucks, buses, construction equipment and engines. We aim to always offer our customers the best possible service and to supply products that meet their high expectations.
Spare parts from SLP are to be the natural alternative to OE parts for demanding heavy vehicle owners all over the world over.
3
Our history
Lars Hedlund, owner and founder of SLP, started 1972 developing drawings and having parts made by Swedish subcontractors. He was first to create a replacement program of spare parts suitable for:
• Volvo passenger cars 1974
• Volvo Penta light engines and drives 1987
• Volvo trucks and buses 1993
• Volvo construction equipment 2004
The passenger car side and marine department were sold 1991.
The range of products increases with approx. 1.500 items per year and is now nearly 13.500.
Lars Hedlund
Founder
4
In-house development
Our skilled and experienced technicians develop their own design drawings and constructs their own tools for the main part of our products. Our products are designed and manufactured mainly in Sweden, an advantage as they are intended for Swedish heavy vehicles.
Quality without compromises
Commercial vehicles are used daily under really tough conditions, thus durability and reliability of each part are therefore of highest importance. We compete against original parts, but we aim to be better and more affordable.
Certified for ISO 9001
6|
Swedish quality parts
Independent spare parts for Swedish brands
Volvo and Scania.
• trucks
• buses
• wheel loaders, articulated haulers
• excavators, loaders
• marine & industrial engines
7|
Transportation & Logistics Services
OUR WAREHOUSE TRANSPORTATIONLOGISTICS
Located in Kumla our warehouse is a modern plant for both manual and automatic storing and picking.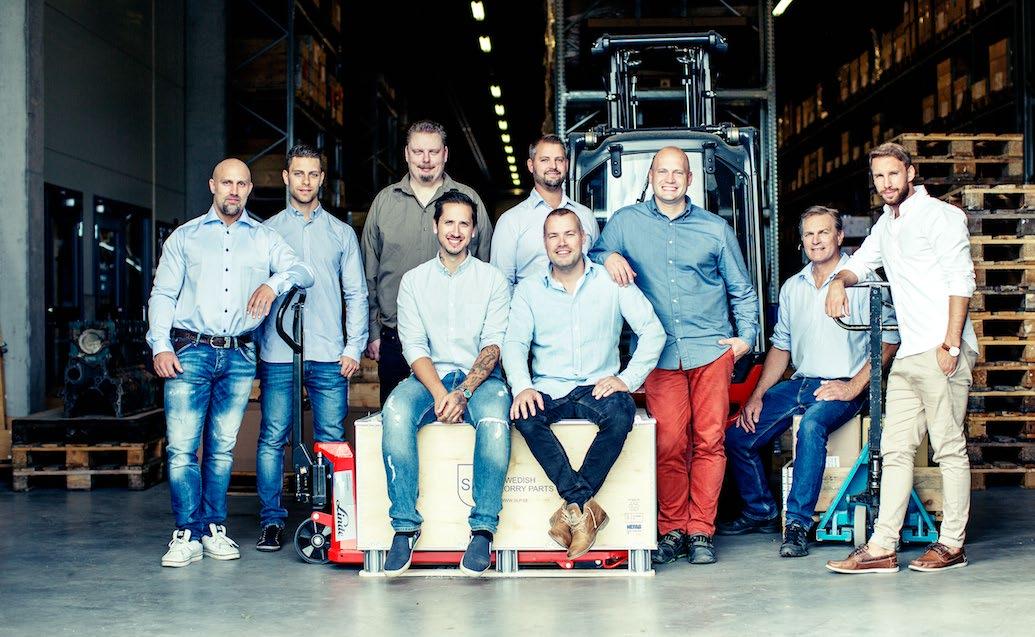 Working with frontline equipment and systems we make sure that orders are picked and packed with speed and precision.
Orders are normally dispatched on the same day that the order is placed. We are close to all forms of transport and can deliver via sea, air, truck and courier such as TNT, DHL, FedEx.
8|
8
Quality Certificates
We comply with many quality standards and certificates.
Personal & efficient support
• Our technical experts has extensive knowledge and experience in their respective product areas.
• All questions are normally answered within a day.
10|
Printed and online catalogues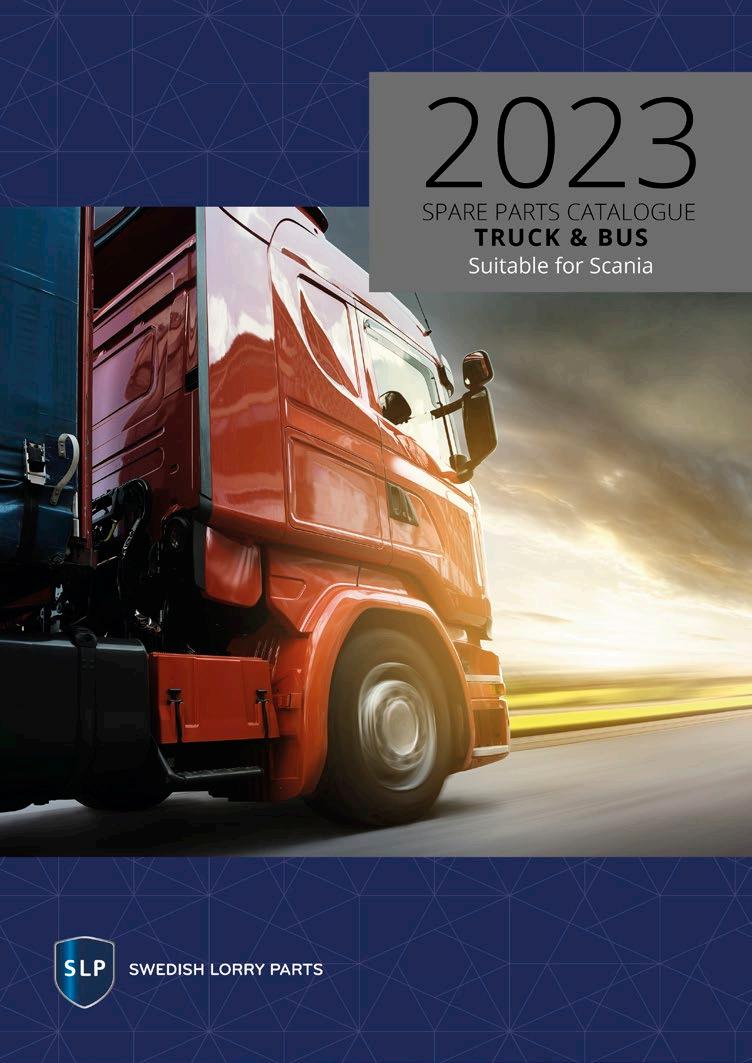 11|
12| Order online SLP online store open 24/7 New products are presented monthly at slp.se and in our newsletter.
More than 1700 kits for delivery
13
Definitions OEM – Original Equipment Manufacturer OES – Original Equipment Services IAM – Independent After Market 14
SLP warranty now three times as nice
We have extended our warranty to 3 years. Three times compared to original parts. We deliver the quality we promise.
15|
15
Business model
Volvo / Scania Marine & Ind.
Volvo / Scania Truck & Bus
SLP TRUCK & BUS SLP MARINE & INDUSTRY SLP CE & OFF ROAD Volvo CE
World wide delivery Fast delivery by land, air, train and sea. 100.000 deliveries per year to 91 countries world wide.
95% product availability and quick delivery
Depending on the size of your order and the transport method, most orders are shipped the same day the order comes in.
100.000 deliveries yearly • 95% of all articles always in stock. • 10.000 sqm warehouse space. • 13.500 items in stock. • 1.000.000 SLP spare part kits per year.
New corporate design
• New corporate design separating us from unserious copy cats. • Making our packaging more environmentally friendly. • Phasing out the older packages gradually during the coming year.
Rapid growth
We have outgrown our existing premises in less than seven years. Now we have doubled the warehouse and production area.
22|
23| Thank you!