THE DRAGON
FORTNIGHTLY NEWS AND EVENTS FOR ST GEORGE'S PARENTS
Knowledge Faith Service
From the Principal Tina Campbell
Farewell Year 12s, the Class of 2022 - What a magnificent school!
The positivity and warmth of staff, students and the entire St George's Anglican Grammar School Community has been truly heart-warming as we have commenced Term Four with all the emotions that this term brings.
Term 4 represents both an end and a beginning.
In many ways the cycle of life is imitated in this one single term and during this time the values and attitudes which we take with us along that cycle defines both the journey and who we are.
This week we have seen Wisdom, Grace, and Service in abundance here at St George's Anglican Grammar School. The Opening of the wonderful annual Art Exhibition, the Academic Awards Assembly, the Handover Assembly, the 'Wannabe' Day, the Year 12 Breakfast, the Year 12 Pilgrimage through the School with Father Gift, the Year 12 Farewell Assembly and Video and finally the Valedictory Service. It has all provided a wonderful sense of occasion and a fitting farewell to the Class of 2022.
I would like to congratulate all Year 12 students on their many fine achievements and accomplishments this year. I wish those steadily preparing for their final examinations the very best of luck. I encourage them to embrace every examination that they face by seeing it as an opportunity to demonstrate their rich learning and academic flair. I am certain that they will all do brilliantly, and I remind them that their teachers are here to support them if they need to visit in the lead up to their ATAR and WAUFP examinations. It is wonderful that this year's exams are being held at 441 Murray Street for our St George's students.
Over the September school holidays we received the delightfully exciting news that all our inaugural Murdoch Flexi Track High Students graduated, a sensational accomplishment and one for which I am deeply indebted both to the students themselves for their hard work and commitment to their studies but also to their teacher, Mrs Sharan Tagore. Mrs Tagore joined the ranks of St George's Staff this year and has been there to guide and support these students along the way. Many doors are now wide open for
St. George's Anglican Grammar School – THE DRAGON
1
Edition Fourteen 21 OCTOBER 2022
these students to take their next steps post school and a new pathway has been firmly established for future St George's students to follow.
On Tuesday, we saw the Year 12s come dressed for their 'Wannabe Day' as St George's staff. It was just sensational, very well executed, meticulously planned and an extremely well-kept secret I might add. I loved the student Senior Executive Team and the many character traits that they mimicked to a tee throughout the day – Well Done Year 12s.
My thanks to the Year 12 Class of 2022 for the positive energy, vibrancy, enthusiasm, and compassion that they have shown throughout all their farewell events. They have been resilient and responsible as a year group, and we are so very proud of the emerging young adults that they have so quickly become. I know I speak for all the staff in saying that they will indeed be missed, we have cherished our relationships with them. In the words of the lovely Mrs Kerfoot who was the invited staff speaker to the Year 12s at their final assembly – 'Hambani kahle' – which in the Zulu language of Southern Africa means go well, farewell, travel safely and go in peace till we meet again. These sentiments are echoed in the blessing that I offer each graduating class as they come to the end of their St George's journey.
This week we announced and celebrated the appointment of our 2023 Student Leadership group with the baton of leadership ceremonially passed over to Tom and Milla as our 2023 School Captains.
These students have already stepped up to be seen as the very public face of leadership within the School. Alongside the other Captains and Prefects as well as the whole of the Year 12 Class of 2023, I am confident that we are in safe hands.
I welcome the journey ahead, the impact that the Class of 2023 will make and the new initiatives and ideas that they will undoubtedly bring as the new leaders of our school, seeking to build on the strong foundations left by our 2022 graduating class.
I wish all of our students and families a wonderfully relaxing and refreshing weekend after such a busy start to Term Four. Warmest wishes, Tina Campbell Principal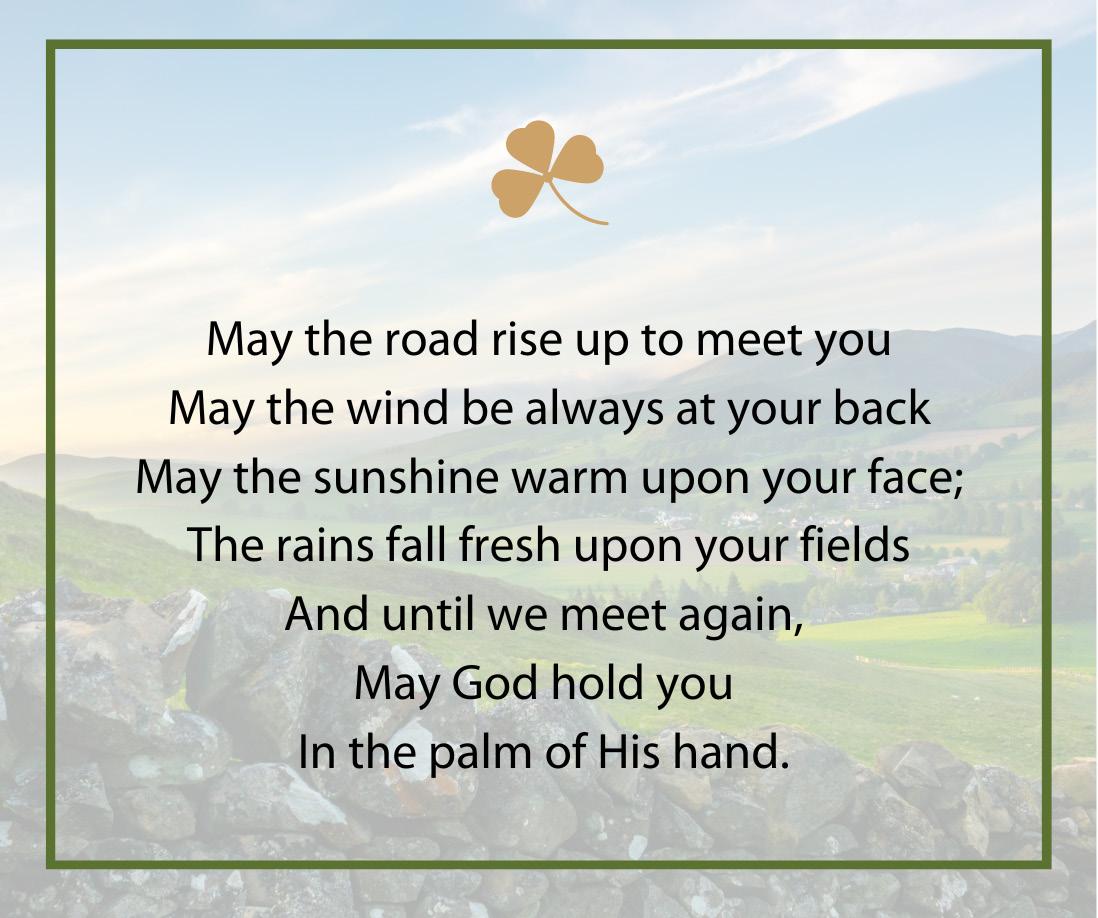 2
St. George's Anglican Grammar School – THE DRAGON