This last week as Principal of St George's Anglican Grammar School, I have had many things for which to be grateful… I am grateful for Team St George in their incredible fundraising efforts to support those experiencing homelessness or hardship as part of the annual Anglicare Sleep Out at Optus Stadium. Our largest ever team ably led by Father Gift, Mr Ryan McBride, Mrs Fabrianne Brown and Ms Jade Bauer were outstanding in raising both awareness and significant funds for such a worthy cause.
Team St George's raised almost $10,000 to support the Street From the Principal Tina Campbell
FORTNIGHTLY NEWS AND EVENTS FOR ST GEORGE'S PARENTS
THE DRAGON
Edition Eleven 19 AUGUST 2022
Gratitudedoor. is an attitude that can positively change one's mindset and make a real difference in the people with whom you interact and share your day.
Being thankful and counting one's blessings is a trait that we seek to encourage often at St George's. Father Gift frequently begins his Chapel Services each week by asking each of us to turn to our neighbour and thank them for the many positives they bring to the school, in our lives each day and in supporting one another through difficult or challenging times. Gratitude is a wellbeing superpower. Being grateful empowers us to create meaningful and beneficial experiences in our everyday lives. Gratitude is defined as being thankful and showing appreciation, including a willingness to strive to return kindness. We can show gratitude in so many ways from the simple gesture of smiling at someone or saying thank you, to the larger gestures of purposefully helping someone who is in need, by being an active listening ear to a friend or by being involved in 'paying it forward' at the Game City Coffee House next
Knowledge Faith Service 1 St. George's Anglican Grammar School – THE DRAGON
WOW! What an incredible day today has been. We opened our doors to more than 100 families to showcase the terrific facilities, amazing students and outstanding teaching that occurs on a daily basis here at St George's Anglican Grammar School as part of our 2022 Open Day. Our academic staff and students shone brightly, our Year 11 Tour Guides were exceptional, and our new families all left with smiles on their faces eager to take the next step in their St George's journey. It truly was a day to celebrate the many things we have to be thankful for in our lives.
St. George's Anglican Grammar School –
Shannon Allen Despite being a busy term, school life has settled in the past week as we have re-engaged with the rhythms of life at St George's.
Increasingly students are stopping me throughout the day to ask questions about changes to their timetable or rooms, school events or daily information, most of which can be found on SEQTA and in notices. Whilst I am always happy to help any student, a lot of answers can be found through the communication channels of the school, including SEQTA and Direct Messages. I encourage all students to be proactive in first seeking answers themselves. Finally, a reminder to all students about the upkeep of lockers. The contents of lockers need to be organised and neat. Currently many lockers are overwhelmed with paper and rubbish. Cleaning and sorting these is a priority. Also, you must have a locked lock on your locker at all times.
I am grateful for the wonderful sunshine that allowed us to host our Inter House Athletics Carnival at UWA Sports Park amidst the rain clouds and showers that have overshadowed Perth of late. It was a sensational day and one where the whole school enjoyed the sunshine and festivities of our uniquely special and inclusive athletics carnival. I am grateful for the work of Miss Jamie Pedler, Mr Yousri Gharsallah, Mrs Jackie Sullivan, Mrs Jason Wakefield, Mrs Leanne Fowler and Mr Conrad Sloan for making sure the day came together so well.
School Operations
I am grateful to our Science Team, ably led by Ms Charlotte Donovan who have worked tirelessly this week to bring National Science Week with its 2022 schools' theme of Glass: more than meets the eye to life
The large amount of lost property from the Athletics Carnival provides two timely reminders; make sure that all personal items are clearly labelled and regularly check Lost Property (on the Ground Floor) for any missing uniform or equipment. Please make this a priority over the next week as lost property is due to be cleared out at the end of Week 5. As always, all students must ensure that they wear their uniform appropriately. There are a number of upcoming School events that require formal and neat presentation, starting with this week's Open Day. In particular, shirts need to be tucked in, with top buttons done up and ties tightly fitted.
I am grateful to all 25 of the Year 11 students who have nominated themselves to be student leaders in 2023. The process includes a formal written application, an overview of what leadership means to each candidate, an interview with members of the Senior Executive Team and a speech to the School by our top 6 students. It is incredibly brave to stand for leadership and I wish all our students the very best in their leadership endeavours. The first round of voting takes place on Monday 22 August. The speeches will be part of our assembly on Monday 1 September and the final announcement of our Student Guild and Prefect Team for 2023 will be made at our 'handover' assembly in Term Four.
Coming up in the next fortnight 22 August High Jump and 1500m 22 August RAP Committee meeting 23 August ACC Senior Basketball Championships 23 August FlexiTrack "Acculturation Day", Murdoch University 24 August Parent Speaker Series Dr Jodi Richardson, The Laurence Library 24-26 August Year 10 Camp, Woodman Point 29 August Father Gift's Commissioning Service, St George's Cathedral 30 Aug - 2 Sept OLNA Round 2 31 August ASC Piano Competition 2 September Book Principals'WeekCoffee Morning and to help build continued engagement, passion, enthusiasm, and whole school participation in a range of hands-on activities to celebrate the wonders of Science in our lives.
Each day we are blessed as a school community to have so many helping hands that go the extra mile for our students, for our staff and for each other. We all have much to be thankful for - God Bless you all, Mrs Tina Campbell Principal
2
THE DRAGON
Connect bus and its youth workers to continue to provide their highly regarded daily outreach program within the heart of the City of Perth.
Chaplain's Corner
3 St. George's Anglican Grammar School – THE DRAGON
Other speakers at the ASA Conference repeatedly emphasised Service-Learning programs in which these values of justice, inclusivity, diversity, togetherness, and others are practiced as an expression of our beliefs as Christians. I am therefore pleased to announce that our St George's Religious Education Curriculum will, from January 2023, be called BELIEF AND VALUES so that we can continue to focus on the value of service within our society. Our students are already engaged in serious service-learning programs. We had 40 students attend the Anglicare Sleep Out at Optus Stadium last week Our students are hungry for justice for the poor. The Optus Stadium Anglicare Sleep Out was their practical way of expressing solidarity with those who 'sleep and live rough' in our city. They desire to end this injustice and I look forward and welcome other members of the School Community being involved in our Sleep Out on the Roof which will take place on Friday 16 September.
Father Gift
The Lord's Prayer indeed is a summary of what "We Christians" are about. It is a summary of our identity as Christians. We identify ourselves as 'children of God,' hence we pray saying, "Our Father." We identify as 'the family of God' together with those who say God is their Archbishopfather.
Stephen Cottrell, the Archbishop of York, England, in his Keynote Address at the Anglican School Australia (ASA) Conference on Monday 15 August, pointed out that the Lord's Prayer lays down the ethos, ethics, and values that we advocate as the Church of God. Saying "Our Father" shows our inclusivity. "Thy Kingdom Come" is a yearning for God's reign of justice. "Give us this day our daily bread" is asking for what is enough for the day and a resisting of the temptation to have more than we need. "Forgive us our sins" is an expression of our humility while "as we forgive those who sin against us," expresses our humanity—we wish for others what we wish for ourselves.
• The origins of anxiety
It is not often we get guest speakers from interstate coming to present to our parent body, but we are excited to have Dr Jodi Richardson present as part of our Parent Speaker Series this Drterm.Jodie Richardson is a leader in the area of Anxiety and will be running a session with St George's parents on, Moving Kids from Anxiety to resilience on Wednesday, 25 August from 5:30pm –Whether7:30pm.
• How to respond when a child is highly anxious
The audience will discover:
you are anxious, you are the parent of an anxious child, an educator supporting anxious kids in the classroom, or anxiety is getting in the way of purpose and productivity in the workplace, it can be hard to know where to start. It is natural to want to get rid of anxiety, but this struggle only serves to amplify it. With carefully curated, effective strategies from a professional who really gets anxiety, it is possible to manage and minimise anxiety, dialling it right down, and get on with living life with more CALM, CONNECTION, MEANING, and purpose. This is the purpose of Dr Jodi Richardson's Drpresentation.Richardson will share practical, evidence-based insights, strategies, and skills to help parents, educators, and other professionals, and the children in their lives, move anxiety to its rightful place.
Extensive study and personal experience enable Jodi to speak right to the heart of family issues surrounding anxiety. Her knowledge, empathy, and candour make parents feel like she is part of the family, or a caring friend who really understands them and just wants what is best for them.
• The physical and emotional impact
• What is normal and what is not
• How to identify and regulate anxious feelings
Join Dr Jodi Richardson in this presentation made popular through its tour right across Australia and New Zealand. Here Jodi speaks about the tools and strategies for helping children recognise, regulate, manage and minimise anxiety.
About the session: MOVING KIDS FROM ANXIETY TO RESILIENCE
• How to break the cycle of worry
4 St. George's Anglican Grammar School – THE DRAGON
Childhood anxiety is one of the most prevalent conversations in schools, families, and the media today. It is an epidemic impacting children, parents, and teachers across the world; more so now than ever before because of the COVID-19 pandemic.
Places will be limited so please reserve your place early so you do not miss out on this excellent presentation.
Pastoral Focus Hilton Hardman Term 3 Parent Speaker Series
Dr Richardson has a combined nine years of university study with more than twenty years of professional work in education, clinical practice, and elite sport. Through this, and her lived experience, she has seen it all, heard it all, felt it all, and moved through it all.
• When to seek professional help Book your place here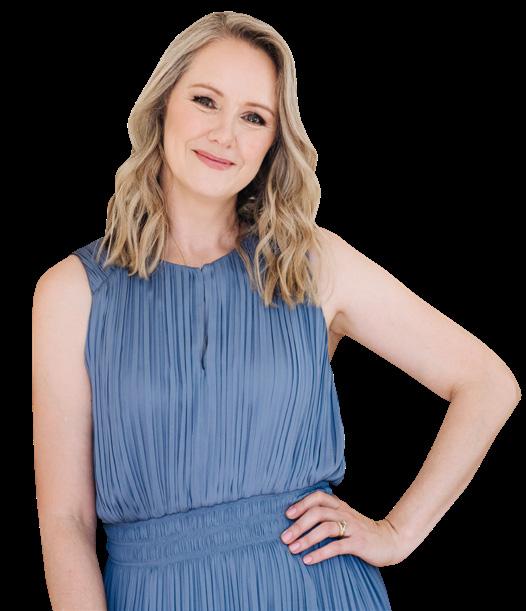 Tuesday
Year 7 Year 8 Year 9 Year 10 Year 11 Year 12
• Mondays (led by Mrs. Allen): 3:30pm - 7:00pm
Students involved in OLNA have been informed of these details and dates. PISA On Wednesday 10 August, 25 students across Years 10 and 11 participated in the Programme for International Assessment (PISA). The PISA is an international assessment that measures 15 and 16-year-old students' reading, mathematics, and science literacy every 3 years. First conducted in 2000, the major domain of study rotates between reading, mathematics, and science in each cycle. I would like to thank our students for participating in this programme.
• Thursdays (led by Mrs. Campbell): 3:30pm - 7:00pm
Year 11 2023 Subject Selection Update
Thursday 1 September OLNA Reading Periods 1-2 2 September OLNA Numeracy Periods 1-2 6 September OLNA Reading and OLNA Catch-UpNumeracy Periods 1-2
We highly encourage our Year 12 students to continue to make use of this space. The Laurence Library opening hours for the remainder of this term are as follows:
Friday
Year 12 Mock Exam Timetable
5 St. George's Anglican Grammar School – THE DRAGON
TheStreet.timetable has already been shared with students. However, this is one for the fridge at home!
The Subject Selection Team has had a wonderful time meeting with each of our Year 10 students individually to discuss desired pathway and subject choices for Year 11 2023. I commend our students for asking excellent questions to help guide their decisions. The next step in this process is for me to begin working on the timetable for next year. This is a complex task and my aim to build a timetable that support student preferences. Year 11 students will hopefully be advised of the outcome of their subject selection choices at the end of this term. Any subject changes will be managed in consultation with both students and their families.
Our Laurence Library's extended opening hours have been well utilised by our Year 12 students. It has been fantastic to see students use this space to individually study for their upcoming exams or work together in small groups to rectify misunderstandings of course content. Hot chocolate and coffee have been flowing with students able to utilise the whiteboards and breakout spaces to their fullest potential. We also have our Year 12 subject teachers regularly attending to assist with course-specific help; it is a fantastically productive environment to be in and we certainly encourage you to invite your Year 12 child to join the fun!
Tuesday 30 August OLNA Writing Periods 1-2
Curriculum Update
All staff are asked to inform myself as Head of Curriculum of any and all changes to this assessment schedule. If you have any questions or concerns, please do be in touch with me.
Anthony Bochrinis OLNA Round Two 2022 OLNA Round Two is fast approaching.
Term Three Assessment Schedules Please find below our assessment schedules for Year 7-12 for the remainder of this Term.
Legendary Learners Update
• Wednesdays (led by Mr. Hardman): 3:30pm - 7:00pm
Wednesday 31 August OLNA Writing Catch-Up Periods 1-2
Please click here for our Year 12 Mock Exam Timetable, which will be held at the same location as our Semester One exams, at 441 Murray
• Tuesdays (led by Mr. Bochrinis): 3:30pm - 7:00pm
Mrs Sharan Tagore APEx and Careers Coordinator
Further Learning
Read more about your gap year options here
Combine your options
Interested in the world of work? Look at resources here Gap year Not quite sure what you want to do just yet? That is totally fine! You can always take some time off to evaluate your options and spend time growing as a person.
You might have already figured this out, but one of the best (and most common) things to do is combine your options.
TAFE/VET Speaking of study, university is not your only option. Vocational Training and Education (or VET) is a great way to get skilled for work, often in a much shorter time frame than university. Most VET courses do not have any entry requirements either, so you do not need to stress about results. And if you decide you do want to study at university one day, you can use your VET qualification for entry. You could even combine work and study by doing an apprenticeship or Findtraineeshipoutmore about VET pathways and options here Work Maybe you do not want to do anymore study, and that is okay too. There are lots of jobs out there that you do not need a qualification to jump into. Or you could start at the bottom and work your way up – maybe you have had your retail job for a while, and there is an opportunity to become manager. Even better, you might come up with the next big idea and start your own business. You might even find that you can access some pathways you thought you needed a degree for – but this will usually take lots and lots of time and experience.
6 St. George's Anglican Grammar School – THE DRAGON
What are my future options?
Traditionally people take a gap year to travel, though this changed a bit thanks to COVID. Luckily, lots of travel and exchange programs are opening back up. You can combine your travel with work, or just get out there and have some great experiences. Even if you do not want to travel, there is so much you can do – you could volunteer, pick up a new hobby, learn a new language, build your soft skills… The list is nearly endless.
While you are studying, you might like to get a casual or part-time job. If you want to work full-time, you could upskill with microprograms or short courses that will not take time out of your busy day. Pick up a job while you travel overseas. Get a VET qualification, then use it to get into university. Take some time off to rest and relax, then start studying mid-year.
Wherever you want to go, there is probably more than one pathway you can take to get there. You can find heaps of resources to help you on your journey on Study Work Grow
The options out there are nearly endless! And if you do not end up liking the pathway you have chosen? You can always try a different one. Even if it is after six months, or twenty years down the track.
After you finish school, there's a whole wide world of options out there for you. Maybe you want to study. Maybe you want to work. Maybe you want to travel. But how do you know what the right choice is for you? Well, you've got lots of options. And if one pathway doesn't quite fit, there's bound to be another. Let's take a look. University This is probably what most people think of when they are asked about what they want to do after school. University is a great option if you have a career in mind and know what you need to study to get there (for example, if you want to be a doctor, you're going to have to study medicine). Most students finish Year 12 and use their ATAR to gain entry to university. But this is far from the only way. There are a ton of alternative pathways you can take if your first option does not work out (look at some here). You can find out more about applying to university on the Study Work Grow website here
were welcomed down into the labs to participate in some fun Science activities. Students built glass terrariums, kaleidoscopes, made soft slime and played with Dry Ice, before being challenged visually with illusions and inkblot tests.
7 St. George's Anglican Grammar School – THE DRAGON Science Week
Students and staff were encouraged to enter the Science Week Photo Competition, with photos incorporating glass in some way, shape or form. Think reflection, refraction, lights, prisms, photos through glass or photos of glass! All entries are now on display on Level 4, and students have been asked to vote for their favourite. The People's Choice Award will be announced on Friday 26 August. Open Day on Friday saw our Science labs turned into a working Forensics lab and crime scene, as we immersed some intrepid Year 8's into the multidisciplinary world of forensics science. The students honed their skills and managed to solve the 'Mystery of St LastGeorges'!week, Murdoch University conducted the 'Scintillating Science Quiz' with our Year 9 and 10s. The competition was fierce, and we wait eagerly to hear from Murdoch how Team St George's placed against other schools in the state.
Our Year 12 Human Biology students will be visiting Perth Zoo next week to conduct their studies of Primates and hominin evolution. A massive thank you to the tireless Science Department, who are always invested to excite and engage our students in the wonderful world of Science. Ms Charlotte Donovan Head of Science
The Extended PCG lesson were also dedicated to Science, with PCG's competing in the Science Scavenger Hunt. Congratulations to Miss Hewitt's PCG, Mandela 6, for taking out first place..
Each#findyourscience.lunchtimestudents
National Science Week has arrived! This year we are celebrating 'Glass: More than Meets the Eye' and the students and teachers have been delighted with the display that was built in the basement. Inspiration was taken from International Year of Glass, and we have enjoyed the neons and refraction patterns creatively Eachdisplayed.daythis week we have been immersed into Science and as always encouraged every member of the school community to
Around the School
During Extended PCG in Week 3, our Year 7 students were fortunate to have Youth Policing Officer Aaron Hickey present to the group on the topic "Personal safety and awareness in the city". Officer Hickey shared five main points for our students to remember when they are out and about in any city.
1. Always know where you are in case of emergency. Know the address, location or how to describe where you are.
Mr Ryan McBride Service-Learning Coordinator
4. Where possible, stay with a group.
This is where Team St George's came in. Each student sent their personal donation page to their family and family friends, or people donated via Team St George's. We can still donate to this worthy cause.
Ms Taryn Sephton Head of Year 7 (Acting)
3. Don't take short cuts through alleys or back streets. Stay on main roads where there are lots of people.
Students were encouraged to remember the phone numbers 131 444 and 000 and understand when to use each of them.
Of course, more important than money is our voices. The only way homelessness will stop forever is if each of us speaks up for change. On Friday night, everyone showed how important the Anglicare Sleep Out was and how important the Street Connect Outreach bus is in bringing about change and eradicating homelessness.
My personal thanks to Ms Fabrianne Brown, Fr Gift Makwasha and Miss Jade Bauer for their support of the students and sacrificing their Friday night and Saturday morning for such a great activity. I would also like to thank Mrs Campbell and the St George's Executive Team for attending the start of the event.
8 St. George's Anglican Grammar School – THE DRAGON Drama Showcase Drama students from across the School will be showcasing a wide range of performances next weekend at Subiaco Arts Centre. You will see an amazing array of performances, including: • Year 12 Original Solo Performances • Year 12 APEX Devised Performance • Grease – A 20 minute musical (Year 11 Drama) • Year 11 Monologues • Playing the Fool (Short and Sweet Festival) • Someone Told Me it's All Happening at the Zoo (Short and Sweet Festival – major award winner) • 2 x World Premier Performances Devised with Black Swan State Theatre Company and WA Youth Theatre Company
Tickets are on sale now. Mrs Renee Miller Drama Teacher Anglicare Sleep Out Last Friday night and Saturday morning (12 and 13 August), 35 Year 10, 11 and 12 students slept rough at OPTUS Stadium for the annual Anglicare Sleep Out. Team St George's raised almost $10,000 to go towards keeping the Street Connect Outreach bus on the Anglicarestreet. and Street Connect support young people who experience homelessness. The same people we see on the streets outside our school were not always homeless; but without our support we will begin to see younger faces of homelessness more and more every day.
Safety and Awareness in the City
5. Young people should be with parents/guardians if out in the city after dark.
2. Walk with purpose, look ahead, don't engage in eye contact, and don't react if someone is bothering you or trying to bring you into a conversation.
Tug of War with Mrs Allen was a hit and Mr Kerrigan an Ms De Witt ran some enjoyable team games. Throughout the field events of discus, javelin, and shotput students ran their track events; 100m, 200m, 400m and 800m. As always, the day finished with the exciting relay races and we also squeezed in the Student Guild v Staff relay. Though the staff tried very hard, the Student Guild were too fast and took the win by about 20m.
Inter-House Athletics Carnival
The pre-Carnival turned post-Carnival events will be held on Monday 22 August where students will compete in high jump and the 1500m. Once the scores are in, the Champion House will be Maycrowned.thebest house win. Miss Jamie Pedler Head of Mandela House
The Inter-House Athletics Carnival was a great success, and we were blessed with a glorious, sunny day, with some staff and students ending the day with rosy red cheeks. There were multiple displays of athleticism, and the camaraderie and team spirit were abundant.
9 St. George's Anglican Grammar School – THE DRAGON
ST ANGLICANGEORGE'SGRAMMARSCHOOL A school of the Anglican Schools Commission Inc. Knowledge Faith ServiceWisdom Grace Service