REACH ARCHIVES
REACH ARCHIVES REACH ARCHIVES
THE FIRST DECADE
1 2012
4 2012
"To belong to him… to be taken up into what he is doing in the world so that what he's doing becomes your very life, is the greatest opportunity one will ever have."
Dallas Willard
6
When I reflect on where my own Reach story begins, I think of the night in September 2003 when I couldn't sleep because I was daydreaming into my journal about how amazing it would be to be a pastor, and to start a church someday. I was a 22 year-old senior at Northwest University, writing in an apartment about 100 yards from the chapel Reach would one day gather in, and I could think of nothing I'd rather give my life to.
I think of what I drew in my notebook during a church leadership conference in 2006 — the words "SEND ME!" written in all-caps, with the names of five cities right underneath — "Seattle (Kirkland)" among them.
I think of the dear friend in ministry who pulled me aside at the church I was serving in as a youth pastor in 2009, and how he told me he believed God was preparing Emilie and me for our next assignment — planting a church together. I think of how scary it was for us to quit our jobs in Texas, sell our house, and move in with Em's parents in Snohomish (with a one year-old son in tow)…all because we were convinced God had called us to the Eastside for this very specific purpose..
I think of our first info BBQ at Juanita Beach Park in July 2012, the chaotic Sunday gatherings in Je & Shannon Coy's living room that eventually spilled into the front yard, our awkward gatherings where we sat in a semi-circle at the local teen center in Downtown Kirkland, and our public launch at Lake Washington High School in January of 2013. Of course I do… they were all such sacred moments.
However, I am also fully aware my own Reach story (and Reach's story as a whole) wouldn't exist without the faithfulness of a multitude of others.
I think of Ed Robb, who In January 1978 — 3 years before I was born—was sent by a bishop of the United Methodist Church to a brand new master-planned community North of Houston called The Woodlands, Texas to plant a new church.
Some 20 years later — almost to the day — that church would host a youth event where I first gave Jesus my everything.
I think of the leaders at Cedar Park Church in Bothell, who deposited a love for God in Emilie during her teenage years so deep that it has been bursting out of her ever since. And pastors like Bob Stone and Wes Davis, whose investments in Josh and Amy Siegel paid such huge dividends from the first time we invited them into our apartment to dream about how a new church might bless our city.
I think of a half dozen churches across our region who discipled those in our core group long before they decided to become planters with us. There are so many others, that recalling even a fraction of them would fill the entire book you're holding.
So perhaps the best way to summarize is this: about 2,000 years ago a man named Jesus of Nazareth lived a perfect life, died in our place, rose from the grave, and sent his Spirit so those who bear his name might become the primary way he brings hope and healing into the world. That is the grand story — the one that truly matters. The people and moments chronicled throughout this book are only meaningful because they were caught up in what God is doing in the world…and the result was this beautiful, messy, wonderful family called "Reach."
Reach is now over ten years old, and by the grace of God, it will span decades more. But in the end, the only name anyone will remember is "Jesus." This doesn't make commemorating each year pointless — the opposite is true. Because the hearts of those chronicled here have always and only wanted to make much of him…and the pages to come prove that very thing has come to pass, over and over again.
Our names will be forgotten, his name never will be…and that sounds just perfect to us.
7
"Finding the starting point in the story of how a church came to be sounds like it should be quite simple — it is not."
From Reach's Church Plant Prospectus.
8 2012
Our first (and only) direct mailer.
9 2012
When the core group of Reach first came together, living rooms, front yards, and even an apartment complex exercise room served as sanctuaries for worshipping together, building relationships, and equipping people to serve and lead.
10 2012
11 2012
Je and Shannon Coy's House North Rose Hill, Kirkland
When we no longer fit in a living room, for a short time Reach gathered at the Kirkland Teen Union Building on Sundays, but we never used the stage. Everyone sat in a semi-circle for teaching and singing, and then enjoyed breakfast together.
12 2012
Back when we handed out song sheets for worship.
13 2012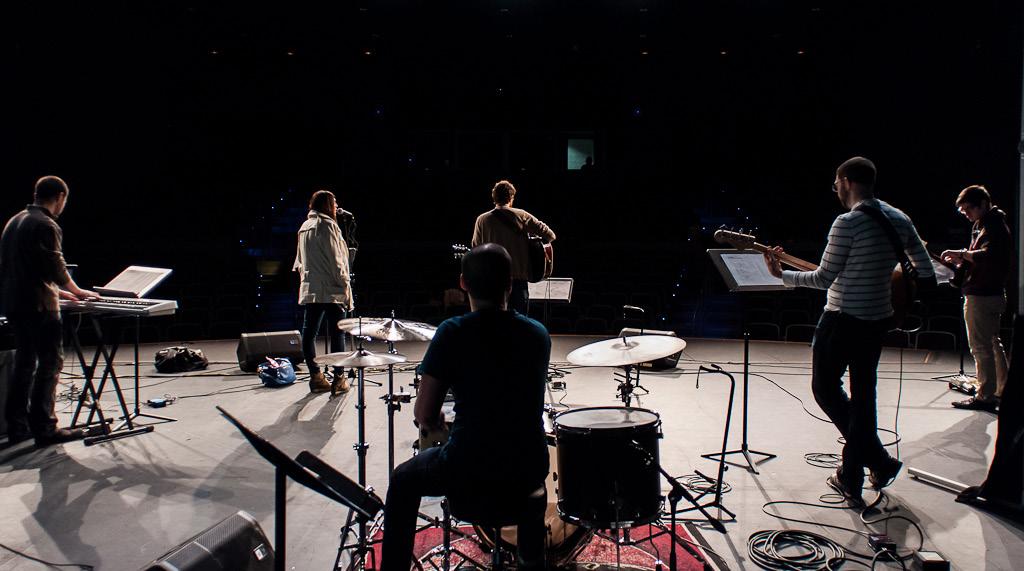 14 2012
Preview Service Lake Washington High School
was our first preview service at Lake Washington High School..."
Today was our first preview service at Lake Washington High School.
Several dozen committed members of our core team arrived at 8:30am, prayed together, and went to work getting the space prepared to welcome the people we hoped would show up 90 minutes later. It was truly incredible to see how much of a team e ort it was.
There were snags: the sound guy was an hour late, and struggled to figure out how to use the sound board. Sound check for the band STARTED at 10:00, when service was supposed to start.
I spent the hour before go time putting finishing touches on my sermon, wondering how many (if any) people were gathered in the lobby. The number I was preparing myself for was 75. "If 75 people come, we can feel good about that."
I was blown away when the final head count was over 160. There were 125 adults in the theater, another 15 serving in kids ministry, security, etc. While we worshiped together, 40 children were being taken care of by our team.
People met each other. People sang. People listened. People gave.
It went incredibly well.
Many people came from their own churches just to support us on a big day — but many others came to see if Reach might be their home.
• The couple who lives down the street, who came to investigate since they live so close.
FROM BRIAN'S JOURNAL
• The Lake Washington High School teacher who just wandered over to see what was going on, and ended up attending the whole service.
• Emilie's high school classmate she hasn't seen in years.
• A former coworker of mine I used to wait tables with at the Slip.
• Our next door neighbor and his three girls who helped in kids ministry. He said he wants to get connected and start serving.
Encouragement and congratulations have flooded in all day from people across the city and the country via text message, email, and social media — truly humbling.
And so it has begun.
God is faithful. He is already building his Church the way he promised to.
There is much work to do: following up with visitors. Making improvements for next month's service. Providing a clear path to maturity in discipleship.
But in this moment, I'm just grateful for a God who has chosen to use a flawed individual like myself to lead a new family for his glory.
Yes, 160 people showed up today, but the one who really showed up was Jesus. He brought everything together in spectacular fashion.
I know the best is yet to come — which is always true if our hope is in him...and it is.
15 2012
"Today
SUNDAY, SEPTEMBER 9, 2012
16 VALUES
OUR VALUES
GOSPEL
God is reaching out to you. We call that GOSPEL. The good news is this — through Jesus, we have all been invited into a life-changing relationship with God himself. And you are not the exception. No matter who you are or what you have done.
COMMUNITY
We reach out to each other. We call that COMMUNITY Being the church means we don't just go to church, we are the church. God has made us family, and that's not just a buzz word for us. Does trusting others and growing together get messy? Yes. But is it worth it? Absolutely.
WORSHIP
In response, we reach out to God. We call that WORSHIP The goal is to make our entire lives a "thank you" to God for all he's done for us. He gets the glory, and we get more joy than we thought possible, regardless of our circumstances.
MISSION
We reach out to our cities. We call that MISSION. We once were hopeless, but now we're ambassadors of hope. So we invite others to follow Jesus with us, we serve the hurting and marginalized, and we send people across the country and the globe to do the same.
17 VALUES
"We've got no money and no people, but we've got four words."
AND SO IT BEGAN.
When everything is new, everything is exciting. 2013 was a year of firsts. We had so many ways we needed to grow, but we were hungry to learn. Our launch service fell on the same day as the most anticipated sporting event in recent memory for Seattlites — so from day 1 we learned to roll with the punches, and to not take ourselves too seriously. Some church plant stories are all about survival, daily wondering "are we going to make it?" That wasn't our story though. He was with us. He gave us favor. He went before us. They told us planting a church would be a lot of things, but it wouldn't be fun. It was hard, no doubt. But we had a blast. Together.
2013
20 2013 January 13, 2013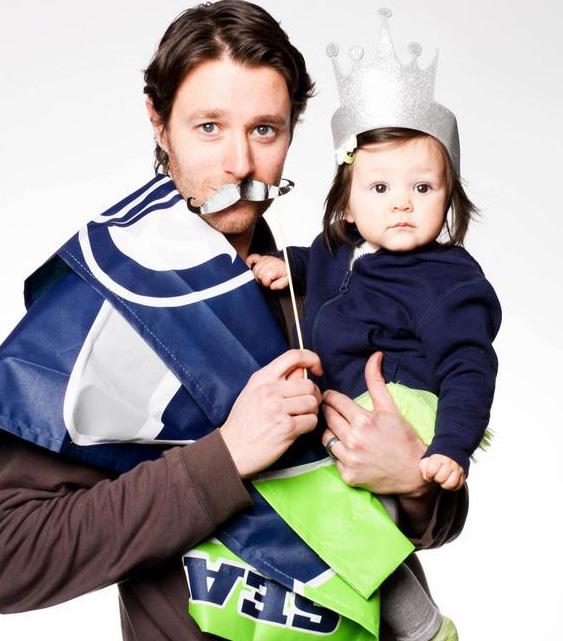 21 2013
Launch Sunday Lake Washington High School
22 2013
Launch Sunday Lake Washington High School
23 2013
Sermons
24 2013
notes from our first sermon series.
25 2013
Sunday service order
WHERE DO I GROW?
An opportunity to be reminded of your true identity in Jesus and be encouraged by people you trust as you learn to love and serve others.
FOR MORE: Reach425.com/Resources
WHAT'S THE GOSPEL?
GOD'S IMAGE, OUR IDENTITY
The Gospel isn't just about what God has done for us – it is also about who He has made us to be. As seen below, our identity comes from the God we serve, who is one God in three persons. Since God himself is community, we show those around us what God is like by living in community.
WHERE DOES THIS HAPPEN?
Missional community is not a series of events one attends, but rather a lifestyle one commits to. Our desire is to worship God with our whole lives by reflecting his 3-fold image - missional communities are meant to facilitate this very thing. So, what should life in missional community look like? The answer looks something like the image below.
Living on mission in community is the primary way we embrace our God-given identity, and respond to the radical love He gives us through the Gospel.
Simply put, missional communities are families of disciples living on mission together with Jesus.
Early resources Reach used for training and discipleship. Much of this content was from Je Vanderstelt and our friends in the Soma family of churches. We developed the 5-S Gospel (top right) in this early season, and still use it today.
26
2013
DNA IS... MISSIONAL COMMUNITIES [Groups at Reach] This simple collection of drawings is meant to show what we believe life as a follower of Jesus can look like. People often ask "What is Reach all about?" To arrive at the right answer, we must first ask the right question: A weekly connection point for 3 or 4 people of the same gender to grow deeper in their relationships with Jesus and one another.
27 2013
28 2013
Reach's first worship night, and first baptisms. Life Community Church
29 2013
Summer BBQ, July 2013 Juanita Beach Park
Some of Reach's first social media graphics. We have come a long way.
30 2013
31 2013
Reach's first Easter Sunday. "Love Came to the Rescue"
32 2013
Hundreds of children have been dedicated at Reach. These were the first.
Our first o ce space was in a plumbing warehouse. Our interns wrote prayers on the walls before renovation. It became homebase for connection, equipping, and dreaming.
33 2013
34 2013
Rhyme and Reason, College Event Kirkland Teen Union Building
35 2013
Reach's first Sunday program
36 2013
The Reach internship program launches. We still love young leaders.
Gospel. Worship. Community. Mission. From the very beginning.
Arlan (left) was Reach's first part-time employee.
Early leadership meetings were all business. College students waking up early to study the Word with at the Houghton Starbucks.
Brian's alarm on launch Sunday.
NFL MVP, Shaun Alexander, spends Easter Sunday with Reach.
Jake, one of our first interns, and Boston reading stories.
Handmade promo for Reach. Creative brilliance from Josh & Amy Siegel.
Trevor's story was one of the first miracles we had front row seats to as a church. Despite spending three weeks in the ICU after a boating accident (most of it in a coma), he made a miraculous recovery and even spoke of God's faithfulness on stage during a Sunday service.
37 2013
38 2013
Christmas Eve 2013
39 2013
Christmas Eve 2013
40 2013
Hundreds have served as interns at Reach, but these were the first.
From the very beginning, we have always commit to be a church that multiplies.
David and Fletch put together kids supplies, with some help from Boston.
Zach and Shelby Hendricks lead worship at Reach for the first time.
Leaders pray for Pastor Je Vanderstelt, who was one of the first to train our team.
An anonymous response card. Our first church-wide scripture reading initiative. We have always been Bible people.
Group leaders gather for community and to be trained to live on mission together.
Scot Pollok preaches to us in Salt House Church, when LWHS double booked us.
41 2013
Another packed house for leader training. (Jeremy & Maren Vallerand's house)
School supplies collected for local students in need.
Building community in the summer.
College students cleaning up a local park in Kirkland.
Reach's launch was featured in several papers, including the Kirkland Reporter.
Tomoe & Joy Mothers Day 2013
A series of lectures where college students learned of how big the Gospel truly is.
Some of Reach's own shared how they use what they love to fight what they hate.
Some "biblical mathematics" on the whiteboard in the Reach o ces.
PLACES TO GROW.
Our neighbors needed a place to sit on Sundays.
Our teenagers needed to know they were not alone. Our college students needed space to follow Jesus together, and to invite their friends to do the same.
So we prayed, and we planned, and people stepped up to make it happen. Dozens of them. Nearly all of them volunteering their time, joyfully doing whatever it took to serve others in need.
God was moving, and we all wanted to be a part of it.
So we sacrificed much, and experienced more joy than we thought possible.
That's been the gameplan ever since.
2014
More people are baptized, including Stephen Garcia, who would eventually join our sta full-time.
44 2014
Just a year in, we were out of seats. So we made room.
45 2014
46 2014 Easter 2014
47 2014
He is risen, indeed.
Having outgrown several living rooms and back yards, our friends at Cafe Rococo (now Thruline Co ee) agreed to stay open an extra hour every Thursday night so our College Group could take over.
48 2014
49 2014
Reach Youth is launched in the fall of 2014.
2014 was the year one of Reach's own became a Superbowl Champion. But to us, Chris & Serah Maragos were "that friendly couple that is always helping with set up and tear-down."
#GoHawks
50 2014
As part of our commitment to be a prayerful church, we started distributing seasonal guides to unite us in prayer for our church, our city, and the world.
51 2014
and Reason 2014 Kirkland Teen Union Building
52 2014
Rhyme
53 2014
Christmas Eve 2014
In
Reach
54 2014
The interns enjoy some Chipotle and good company at the McCormack's after church.
College students in their weekly DNA at Cafe Rococo in downtown Kirkland.
starts supporting Young Life in their e orts to reach local teens with the Gospel.
the height of Seahawks hype, all jerseys were welcome. (Final score: 43-8.)
Josh and Brian o cially verify Brian's height. Weekly DNA at Rococo with the college crew.
Reach hosts a city-wide training with Je Vanderstelt on Gospel Fluency.
The Hendricks move from Texas to join the Reach family.
Sometimes being an intern looks like driving all over Kirkland putting up signs for Easter.
55 2014
Luke and Erin dress up as the McCormack's for Halloween.
The first thing you see when walking into our o ce space.
Our own Jeremy Vallerand founded Atlas Free the same year Reach was born.
David Preaches his first sermon alongside Brian on a Sunday morning.
Nick & Patricia Shafto are commissioned as our middle and high school leads.
Reach Youth Christmas Party
A group of men gather early at the o ces to learn from Dick Foth.
One of our earliest traditions - Whirleyball with the interns the day before Easter.
Creativity is key when you rent a school for Sunday services & folks want to get baptized.
ARROWS OUT
It's a beautiful thing when ideas on the whiteboard become stories actually being lived out in everyday life. 2015 was the year we started believing we are all missionaries, and "Be the Church, Reach the City" became a way of life instead of just a catchphrase.
Serve the City Days launched.
People started inviting their friends — yes, to Sunday services, but more importantly, into their lives.
The arrows of our church started pointing out...as they should.
2015
58 2015
Happy 2nd birthday, Reach.
Sunday mornings together.
59 2015
60 2015
The first ever Men's Weekend happens, including one very cold, spontaneous baptism.
61 2015
Columbia River Wenatchee, WA
62 2015
One of Reach's favorite traditions is born: The Summer Baptism Party.
63 2015
Peter Kirk Pool Downtown Kirkland
An anonymous donor gave Owen $3,000 to help pay for college tuition.
"I've learned that some of the biggest acts of love involve sacrificing personal gain for someone you don't know. I was blown away by how faithful the anonymous donor was, and I think they have taught me multitudes more than they think."
Owen Cheong
Sam helps start a new missional community in a backyard in Renton.
130 women learn from Emilie at Reach's first ever Women's Weekend.
64
2015
65 2015
RY Team Training Doc 2015
Even though they didn't have any teenagers of their own yet, Robby and his wife Charity hosted Reach Youth at their home on Wednesday nights all summer.
66 2015 Easter 2015
The bunny suit quickly became a crowd favorite.
67 2015
70 2015
Another beautiful night of worship, communion, and baptisms. Life Community Church
71 2015
Over 400 students pack out the Kirkland Performance Center with Je Bethke and Citizens for our Fall College Kick-O
72 2015
Dozens scatter across the region for our first Serve the City Day.
If you came to Reach on a Sunday in 2015, you were handed one of these.
73 2015
74 2015
Christmas Eve 2015
Oh come let us adore Him.
75 2015
The
76 2015
College Kick-o Promo
Scot Pollok and Matt Carter, part of Reach's Advisory board, visit Seattle.
Reach Youth goes paintballing.
tradition of root beer on Father's day begins. And all the dads said "amen".
Reach hosts a group of ministry residents from Texas for the weekend.
A missional community uses National Night Out to connect with their neighbors.
Danielle's mom was so inspired by her daughter getting baptized, she did, too.
One couple wasn't physically able to move into their apartment, so folks showed up.
We saved this Bronco from a surprise thunderstorm. We look out for our fam.
The rhythm of setting up and tearing down every Sunday...
Over 100 backpacks full of school supplies go to local families in need.
77 2015
Nick leads a crew of hungry students through a Bible study.
The beautiful chaos of Brian's sermon notes.
Reach Youth gives 85 pies to local food banks for Thanksgiving.
Don't do life alone. College students at Urban Co ee Lounge.
College students learning about Gospel Identity from Emilie on a Thursday night.
Reach raises $130K for Atlas Free to buiild a rescue home in India. Someone using a response card to take a big step toward a life of following Jesus.
FAITH IS SPELLED R-I-S-K.
If you want to make a greater impact, you have to be willing to take greater risks. So that's what we did in 2016.
When you start new things, you risk failure. We started Forums and an evening service anyway.
When you address new topics you risk controversy. We hosted a large event on biblical sexuality anyway.
When you decide to pass on a building campaign and prepare to plant churches instead, you risk...well... everything. We started a church planting residency anyway. We knew there was a lot we didn't know. But we knew he was with us. And that was enough.
2016
82 2016
Reach Youth Winter Retreat
83 2016
Camp Ghormley Naches, WA
84 2016
Reach's 3rd birthday.
85 2016
Tomoe Dunning was part of the Reach family from day one, and no one ever served with more consistency and more obvious joy.
86 2016
Easter 2016
(The coldest baptisms we have on record.)
87 2016
Nearly 250 people served a dozen di erent organizations across the region for Serve the City Day.
2016 marked the start of Forums, which were public spaces for equipping and discussion. Forum #1 was about hospitality, and took place at a local winery in Woodinville.
88 2016
89 2016
Forum #2: "Welcoming the Other" Wilde Rover Irish Pub Downtown Kirkland
90 2016
Under Megan Johnson's leadership (top right), the Story Team became a powerful means of sharing God's power at Reach.
"I thought that I had to wait until I was ready and was as perfect as I could be before being baptized... I now understand that baptism is not a declaration of my own perfection, it is a declaration of Jesus' perfection and of my submission to Him."
Rachelle Suko, RY Student
91 2016
92 2016
Summer Baptism Party 2016 Peter Kirk Pool Downtown Kirkland
In the summer of 2016, Brian and Sam were called to Swedish Hospital in Issaquah to pray for a woman, named Sheryl, who was brain-dead and scheduled to be removed from life support the following morning. Several days later, they received word that Sheryl had woken up the morning after being prayed for. Just weeks after that, she attended Reach for the first time on Easter Sunday, and became a part of our community. We were planning her baptism a few months later when she passed away from complications. She is not forgotten, and her story of God's miraculous power lay a foundation of expectancy as we continue to pray boldly for God to heal to this day.
"Deciding to be a Christian is deciding to stay. Taking time o from communion taught me a deeper kind of faithfulness. When I decided to start taking communion again, it was me learning to declare that Jesus is enough and I'm not."
"People are not irredeemable, but that's what I had thought about my uncle. All this time, God was showing me through my mother what it looked like to be pursued relentlessly."
93 2016
Amanda Campbell
Kaisa Hall
94 2016
A community BBQ after the 5pm service.
To the hundreds of set-up volunteers who emptied and filled these carts, THANK YOU.
95 2016
96 2016
JACKIE HILL PERRY A FORUM ON SEX AND SPIRITUALITY SUNDAY, NOVEMBER 6, 2016
97 2012
"GOD MADE YOU FOR SOMETHING GOOD—THAT SOMETHING IS HIMSELF."
Sundays together.
98 2016
99 2016
The first ever Reach Youth summer camp.
In 2016, over 130 ladies registered for the Women's Bible Study.
One participant said, "My Bible study group raised money to buy new tires for my car. After weeks of walking through life together while learning about su ering, they knew I was unemployed and couldn't a ord them. I was overwhelmed by their generosity. I felt very loved."
100 2016
"Fear is still part of my reality, but so is Christ. And that makes me free." - Kendra
101 2016
Reach Kids Fall Costume Party
On Day 1 of our church-wide fast during the Sermon on the Mount sermon series:
"Today is my first day fasting. I am in high school. During my lunch period, I was reading my bible and I came across this verse: "I have not departed from the commandment of his lips; I have treasured the words of his mouth more than my portion of food." (Job 23:12) Today I have been very hungry, but God is helping me to savor his words more then I savor my lunch.
Jackie Marchioro
"Despite my failure, and constant attempts to improve myself, there is always an identity that has more power and more truth than my circumstances. The truest thing about me will always be what God says about me."
Stephen Garcia
In response to our summer series on the Psalms: "Psalm 16 reminded me that Jesus holds my everything: my story, my grief, my future husband. It was also a reminder that no matter how painful and ugly this world can be, my inheritance is in heaven."
102 2016
Sami Price
Stories curated by the Story Team
103 2016
Christmas Eve 2016
Hard to find Mariah not smiling as she serves in Reach Kids.
104 2016
Joe teaches a packed house of college students at Cafe Rococo.
Nick preaches his first Sunday sermon at Lake Washington High School.
A spontaneous sta strategy session, as the Seattle skyline watches from behind.
Brittney leads a sta devotion.
Ryan setting up signs in the pouring rain.
A Serve the City team cleaning apartments for homeless and at-risk families.
"Thankfulness is the enemy of selfishness."
- Krist Wilde, Big Family Series
Worship together, eat together.
105 2016
The Reach Youth team enjoys some down time together at the park.
Sean and Kara Gasperetti are introduced as church planting residents.
Sta Christmas Party Kirkland Teen Union Building
Sean, Sam, Steve and Brian get a picture with Tim Keller after a training in NYC.
Sacred moments, praying as a family.
A crew from Reach cheers Brian on at the Seattle Pro-Am.
Kids eager to get to their favorite ninety minutes of the week.
An info meeting for those wanting to help launch the 5pm gathering.
New service, new class, new study.
JOY AND PAIN
Two things were true of 2017 — it was our most fruitful year yet, and it was also our most di cult.
Our four year-old church sent out three church plants of its own. INCREDIBLE. This was an explosion of excitement and awe, but it hurt, too. Sending people you love—to college, to war, or to plant a church—is always an emotional endeavor.
Simply put, by year's end, we really missed our friends.
We had never given away so much, but God seemed to be entrusting us with even more—a new o ce and event space, and everything we needed to start new initiatives to see more people encounter the love of Jesus.
2017
I NEVER HAD A SOBER DAD, BUT I BELIEVE GOD IS A GOOD FATHER.
"God simply does not change. He isn't going to go o on a tirade and then show up the next morning crying at the kitchen table telling me He's sorry. God keeps showing me his unchanging character."
Zach Hendricks
"You don't have to go and start something new. It doesn't have to be an overwhelming experience. It could be something as simple as getting to know the people in your neighborhood and growing to love them."
Rachael Patenaude
"I have never cried so much and yet I have never laughed as much as I have as a church planter. It is not easy. It will stretch you. But if you decide to step out of your comfort zone, I firmly believe that you will grow time and time again."
Wildeboer
108 2017
I DIDN'T KNOW MY NEIGHBORS, UNTIL JESUS ASKED ME TO SERVE THEM.
WE WERE CONSUMERS OF CHURCH, UNTIL GOD TOLD US TO HELP PLANT ONE.
Joel
109 2017
Reach Youth Winter Retreat 2017 Camp Ghormley Naches, WA
110 2017
111 2012
WE CELEBRATED THE OPENING OF AN ATLAS FREE HOUSE IN NAGPUR, INDIA, PAID ENTIRELY BY THE PEOPLE OF REACH, TO HOUSE AND CARE FOR CHILDREN RESCUED OUT OF SLAVERY.
112 2017 Easter 2017
If the tomb is empty, His promises are not.
113 2017
114 2017
Summer Baptism Party 2017 Peter Kirk Pool Downtown Kirkland
Reach moves into our new 7,000 square o ce and event space in Redmond.
115 2017
116 2017
Reach Everett Info BBQ August 2017
"I want to see a church where both committed disciples and imperfect prodigals find home. Even if they return tattered and beat up from a life of rebellion, I want them to find a place in a community that is ready to remind them of their true identity."
Gasperetti Reach Everett, Lead Pastor
117 2017
Reach Everett Pre-Launch Meeting @ Foundation Church
Sean
118 2017 Serve the City Day 2017
119 2017
An evening BBQ after the 6pm service. Life Community Church
Reach releases its first single, a new rendition of "Jesus Paid It All".
Reach
120 2017
Youth serves the First Nations Community in Esperanza, Canada for its first ever missions trip.
JOSHUA RYAN BUTLER
OLD TESTAMENT LAW" SUNDAY, MARCH 12, 2017
121 2012
"OUR CHIEF PROBLEM IS NOT THAT GOD CAN'T STAND THE PRESENCE OF SIN, IT'S THAT SIN CAN'T STAND THE PRESENCE OF GOD."
"UNDERSTANDING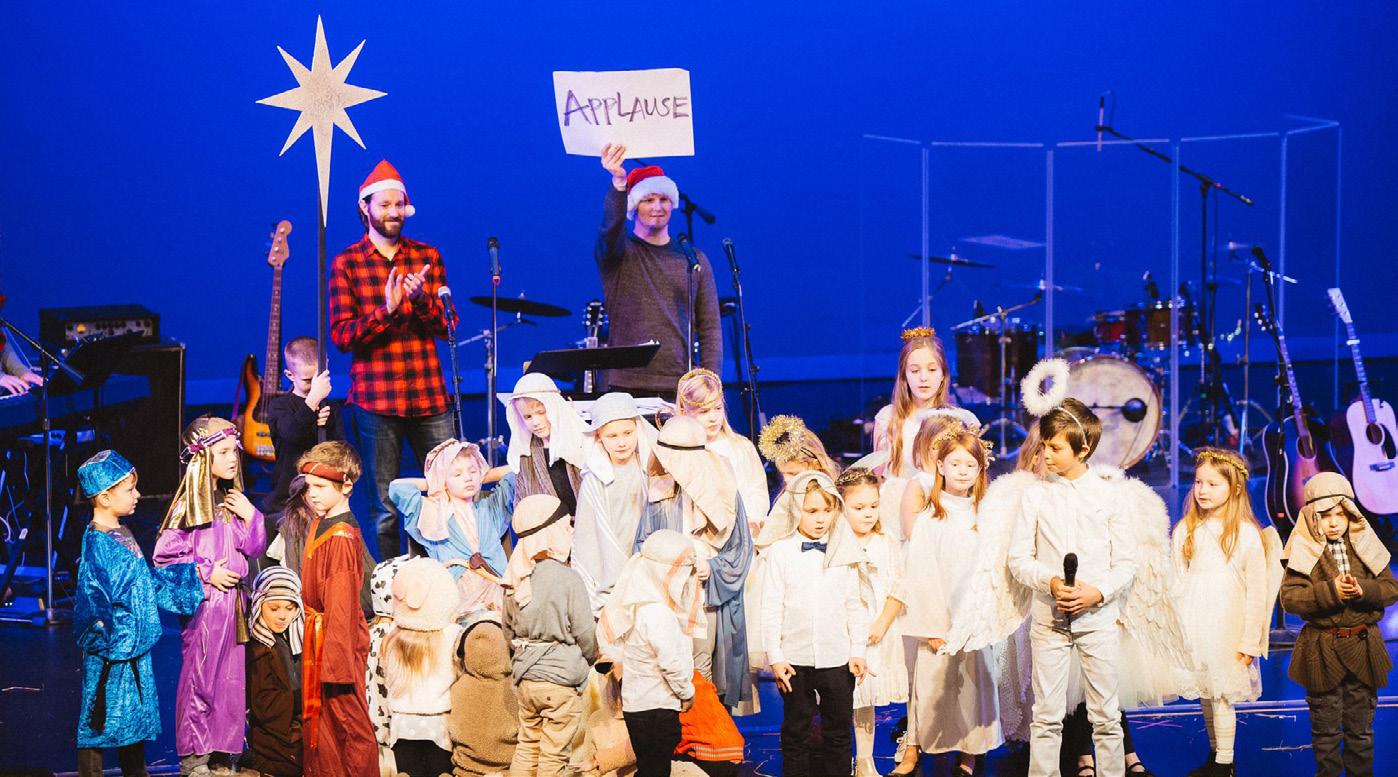 122
2017
Christmas Eve 2017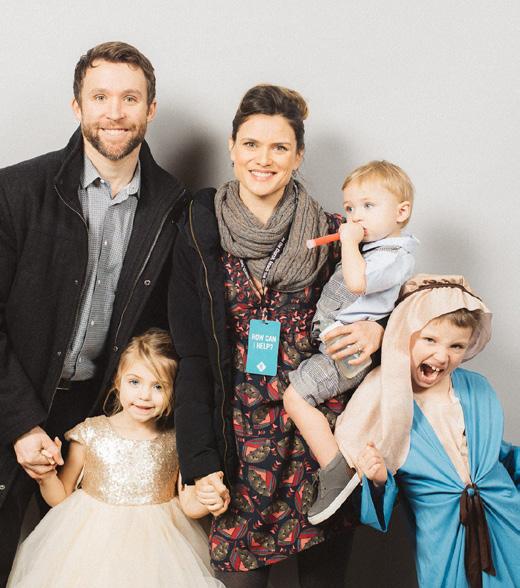 123 2017
Let Earth receive her King.
Important to know: Reach kids are the cutest kids.
124 2017
Duck, duck, goose!
Nick and (now elder) Don hold nothing back for the youth Christmas costume party.
The two brave souls who were first to join our leadership program with Northwest U.
A sign of a rmation for parents navigating the long hallways of LWHS.
Luke became a school district employee just so he could run sound on Sundays. HERO.
A bittersweet goodbye to Siobhon as she moves back home to Guam.
Liam makes time for a moment of fun during Serve the City Day.
Three volleyball players from Norhwest University get baptized in Lake Washington.
There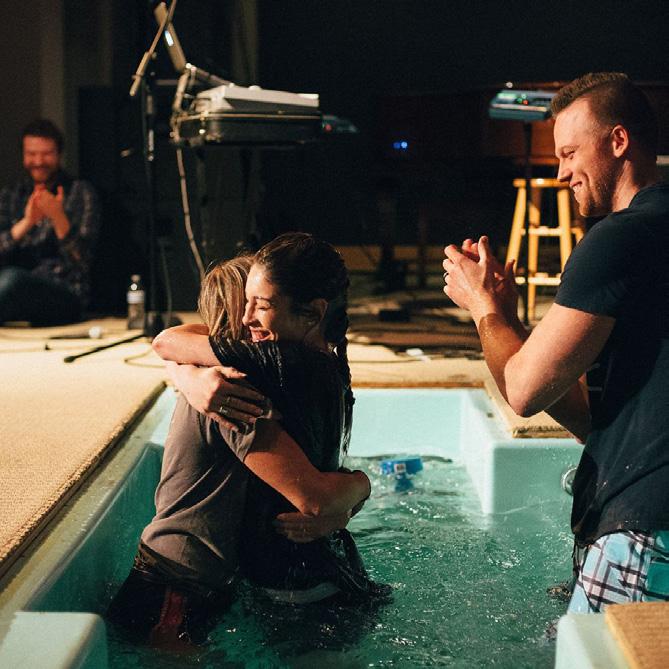 The
We
125 2017
pastor's kid life is clearly not for the faint of heart. Especially after three services.
are not sure there has ever been a serve team Ryan was not on at some point.
Angelic children await their cue to take the stage for the Christmas performance.
Happy 4th birthday to Reach!
James and Callie, faithfully serving on both the welcome team and the kids team.
A spontaneous baptism in Lake Washington after the evening service.
One Group fully funded a first birthday party for a foster family at Reach.
Some of the most precious moments in our history have happened at Life Community.
are few joys greater than getting to serve alongside friends.
BELIEVE THE TRUTH, DO THE STUFF.
Three church plants went out in 2017. In early 2018, another incredible couple would faithfully heed the call to start a new church in their homestate on the East Coast. All incredible, but all costly.
2018 was about getting back to basics. It was about health, connection, and deepening roots. Whatever the future held, we wanted to be equipped to carry one another through the good and the bad.
We launched Meet-Ups to help people make meaningful friendships in which real discipleship could happen.
We did a series on the Gospel and Mental Health, believing God wanted us to get better at walking with people through their su ering, so we might all flourish in Christ together.
We would cling to the promises of God, and form our lives according to the practices of God.
Simply put, we would believe the truth, and do the stu .
2018
128 2018 DNA Guide 2018
129 2018
Reach Youth Winter Retreat 2018 Camp Ghormley Naches, WA
130 2018
The Bothel Family is prayed for as they prepare for a move to Spain to serve victims of sex tra cking and exploitation.
Sundays at Reach
131 2018
132 2018 Easter 2018
Hope is alive.
133 2018
Meet-Ups are launched to create new ways for people to find community.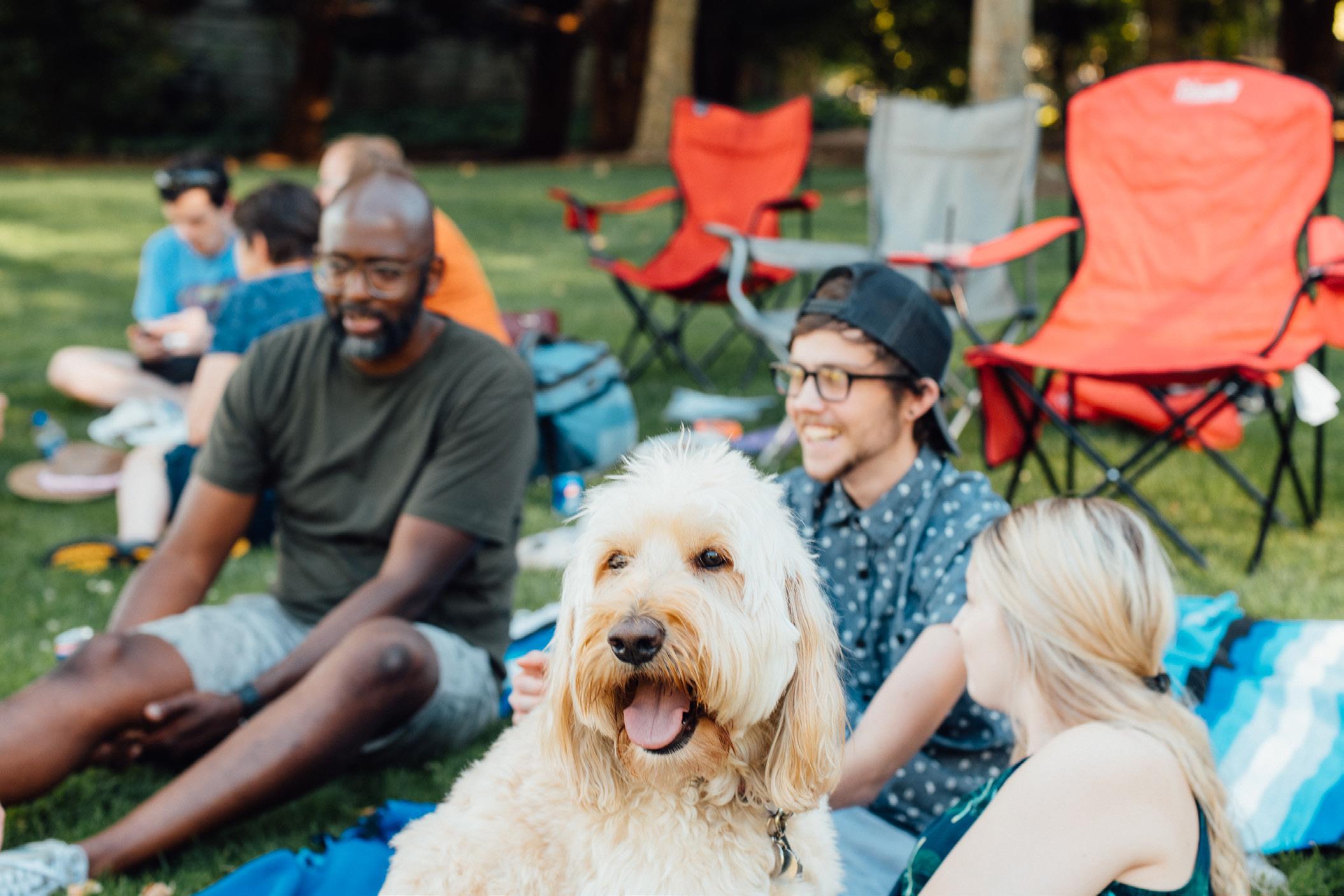 134 2018
Reach Women releases two Bible studies, both written and created in-house.
135
2018
"I spent my life selfishly believing that MY choices and MY actions were what would decide my entry into Heaven, and that I did not need to accept some stranger who died thousands of years ago in order to accomplish that. It wasn't until I met my husband, who is a Christian, that I started to realize that there is no way I could have gotten to this point in my life without the guidance of the Lord. Independently, I started seeking a relationship with Jesus until finally I was comfortable enough to ask my husband to help guide me toward a closer relationship with him. It has been 3 years since I met Jesus, and 7 months since I actively started pursuing my relationship with him."
Megan Anothen
136 2018
"Jesus saved me from a life of anger and darkness. I came from a broken home with a dad who was a recovering junkie that eventually ended his own life. In my teenage years I sought a new family in my local church who helped me navigate those di cult years. It was then I began to learn about God the Father and what his Son Jesus Christ did for the sake of humanity. I was deeply moved by the unconditional love between the Father and Son and the sacrifice Jesus Christ endure for us through his su ering and death on the cross."
Auzdon Anothen
137 2018
"Christ's example of enduring hardship tells me that if I leave this earth, my story of trying to follow Jesus as best as I can has the potential to help others encounter God -- perhaps even more than I would have been able to myself." - Jon Schold
Jon passed away in 2019 after a long battle with cancer.
138 2018
One of the most important aspects of 2018 was our series on the Gospel and mental health. For three weeks we focused on tearing down unhelpful stigmas and building a healthy framework around issues like anxiety and depression. The impact of this initiative still reverberates in our community today. The launching of the Reach Counseling Center in 2022 was made possible by the work started in 2018.
139 2018
140 2018
I FIND REST KNOWING THAT HE IS SOVEREIGN AND HIS TIMING IS PERFECT.
Charity spent five years trying to manage chronic pain that had interrupted her normal life. Charity had been prayed for many, many times before. All of these people had great faith and Charity was confident in God's ability to heal as well.
Ultimately, Jesus did heal Charity, but he went above and beyond a diagnosis or a new diet to restore her. Instead, he chose to heal them through an unlikely connection and their close knit community who held them up on the days they were tempted to lose hope.
141 2012
Maria needed some help. So, one day God put Jake in her life to help provide food, a ride to church, and a circle of real friends. That summer, Maria was baptized.
142 2018
The Aults move back to Pennsylvania to plant Reach New Castle.
Reach releases it's second single, "Before the Throne".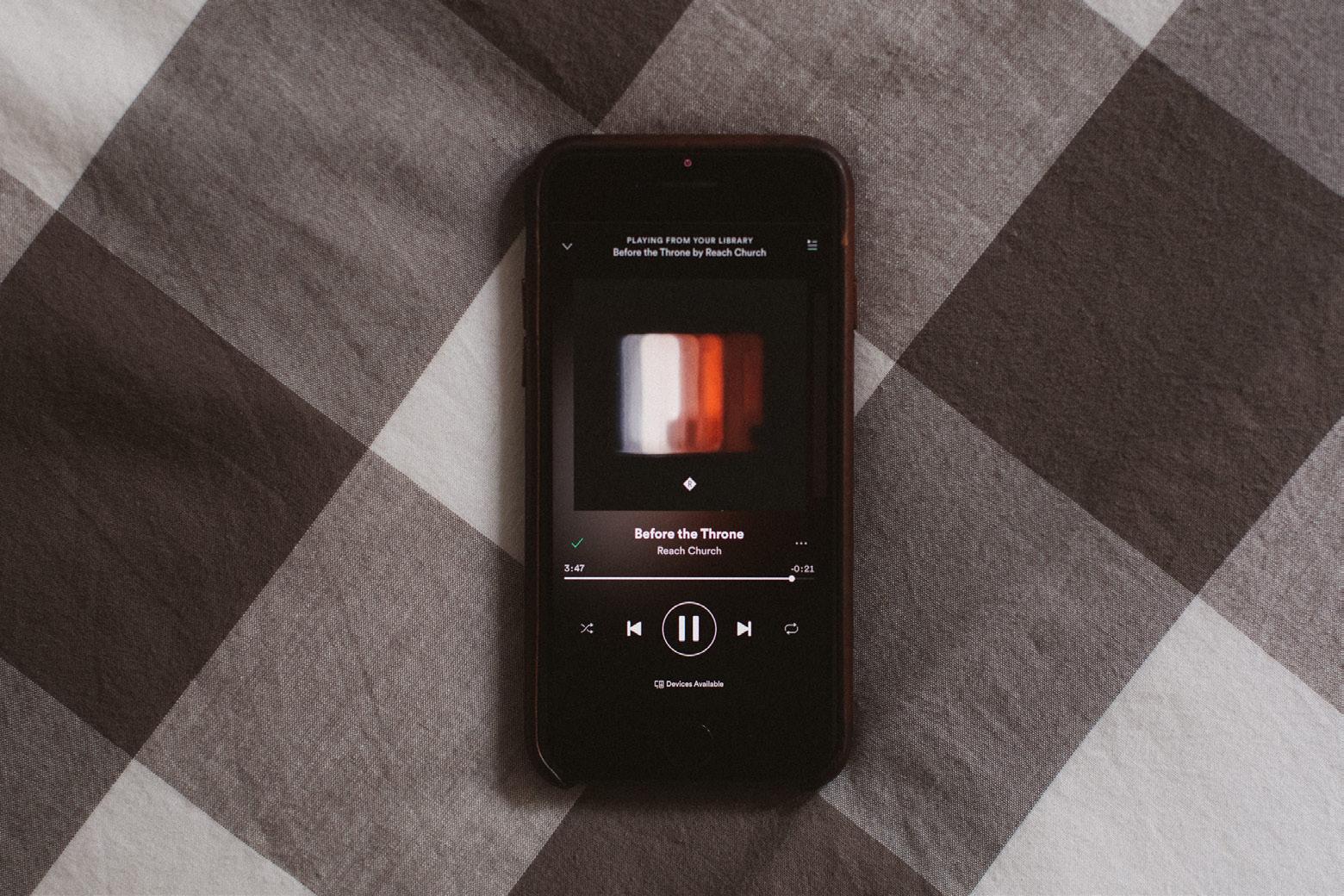 143 2018
The Dugdale family starts opening their home every Wednesday night so high school students can encounter the love of Jesus.
144 2018
The Mountlake Terrace Group regularly served teen moms and their kids in Everett through a non-profit called YoungLives.
145 2018
Fall Child Dedications
Fall Baptisms 2018
148 2018
149
2018
Christmas Eve 2018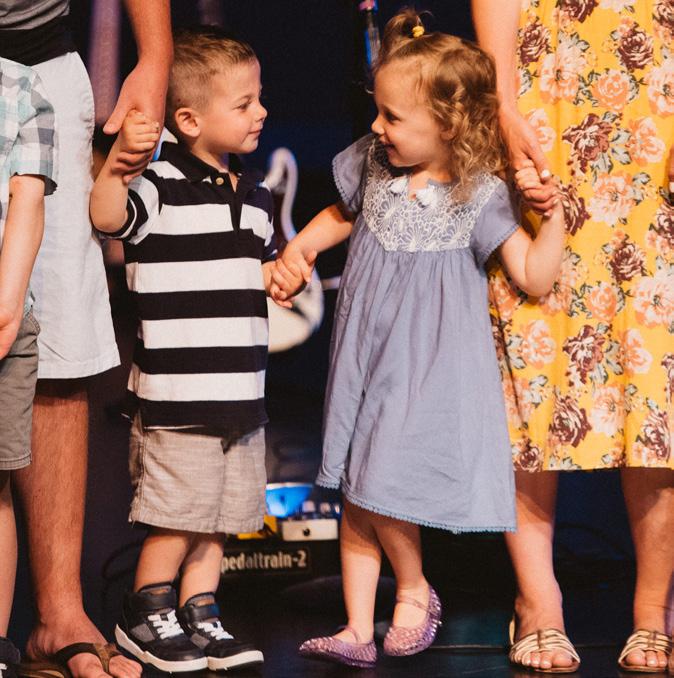 150 2018
Precious moments on stage during Child Dedications.
Reach releases its first live recordings. Tim's faithfulness led to the opportunity to baptize three of his new friends.
A serve fair at the Reach o ces for those wanting to help foster & adoptive families.
Bob Stone graciously pours into our sta and the church as a whole.
Reach Youth embarks on their second annual missions trip to Esperanza.
Keri teaching about the Pentecost.
A support team is started to care for kids with special needs.
New friendships born from a weekly soccer Meet-up.
Step
151 2018
Jason prepares to baptize someone after a powerful time at Men's Weekend.
1 of sermon prep on Ephesians. A beautiful mess.
Reunion, a Reach church plant in Beacon Hill. The Austin's and the Walter's are publicly honored for their service in Reach Kids.
A Reach plant in Kingsgate faithfully sharing the Gospel.
Reach the city. Rich makes time to pour into our team during a Tuesday sta meeting.
Brian apprentices under Gerry Breshears, who will train many leaders at Reach.
Happy Mother's Day, Lindsey.
GET READY
Throughout 2019, we sensed God was preparing us for something.
It was obvious even when guest preachers came to share with the people of Reach.
Rich Perez told us to "make spaces of safety and joy for people for people to belong to."
Eugene Cho warned us: "This is going to get hard. But don't quit. Persevere. It will be worth it."
Jonathan Rainey exhorted us to remain wholeheartedly committed to discipleship—following Jesus, and teaching others to do the same.
The intentionality of their collective message is eerie when one considers the hardship we would all walk through in 2020:
"Create safe spaces for others, and remember what matters most as you do so. Keep going."
So we listened. We increased our capacity to support one another. We invested in care, and counseling, and prayer.
And He went before us as like he always does.
2019
Hundreds of women gather at our Women's Conference to learn what it means to love our neighbor like Jesus did.
154 2019
A STUDY OF GOD'S BLESSING FROM EDEN TO ACTS
blessed
Blessed, a study for women at Reach, written by Megan Johnson, is released.
155 2019
BREAKING THE CURSE OF COMFORT IN A POST-CHRISTIAN SOCIETY
156 2019
A packed out gym for Easter 2019
157 2019
Jesus is alive.
158 2019
Reach Youth Summer Camp 2019 Wallace Falls Lodge Gold Bar, WA
Sundays at Reach
159 2019
160 2019
2019 Reach Interns
Maren leads an info meeting for those interested in serving on the Foster Care Team.
161 2019
Due to construction, Reach moves services into LWHS cafeteria for the summer.
162 2019
Reach launches a new website, created completely in-house.
MEET CHUCK AND JULIE
After serving in children's and youth ministry for two decades, Chuck and Julie felt the call to return to serving kids and began teaching in the 3's & 4's class. In addition to knowing over 35 kids by name and praying for them throughout the week, Chuck and Julie have an incredible gift for teaching.
Puppets, scavenger hunts, and Mr. Potato head are just a few of the tools they used to keep the kids engaged and learning about Jesus week after week.
JUST KEEP SHOWING UP
"The great thing about DNA is how simple it is. You just keep showing up and being real, right where you're at. By God's grace and through our DNA, we are not the same men we were a year ago. God has given us an increasing safety to opt into being known and loved by other men. He's used each of us to both speak and receive words of courage and grace to and from one another."
FREEDOM IS ONLY FOUND IN JESUS
"I learned to use food as a coping mechanism when I was hurting. When I indulged, I thought if I just punished myself hard enough, I wouldn't binge anymore. Now when I realize that I'm using food for comfort instead of turning to Jesus for satisfaction, I envision my loving father telling me, "I love you. I see what you really need. I forgive you. And I still love you and accept you no matter what."
163 2019
Alex Shane
Carla Lee
164 2019
Summer Baptism Party 2019
165 2019
Peter Kirk Pool Downtown Kirkland
The power went out while Jeremy Patenaude was preaching his final sermon before being sent out to plant Risen Hope in Kingsgate. So, everyone used their cell phones to light up the room so he could finish.
166 2019
"We are to be people who create spaces where hurts are not resisted or examinated or judged, but welcomed and embraced."
Rich Perez
"Jesus was known as a friend of sinners before he was known as a savior of sinners."
Rainey
"The work of the kingdom of God can never be done by just one person, one gender, one age group, or one church... we must come together."
167 2019
Jonathan
Eugene Cho
170 2019
Christmas Eve 2019
O Holy Night.
171 2019
172
2019
Big smiles in Reach Kids.
"There is a love that is an anchor for our souls. It will hold us."
College crew
Sean Miller teaches about faith and finances. DNA Guides are launched to equip DNAs to thrive.
Seahawks chaplain, Jonathan Rainey and his family join us for Christmas eve.
Reach gets spoiled with some of the best co ee around.
Brittney preaches her first Sunday sermon. Happy 6th Birthday, Reach.
173
A lesson on the bigness of the gospel on campus at Northwest Universty.
2019
College Group has a three week class on discovering purpose.
Some whimsical promo for the fellas.
Renee leading us in worship.
A rare snow day cancels services in Feb 2019.
Steven and the legendary co ee machine. Peggy and Bill faithfully serving communion.
Sweet moments after service. A flood in the men's bathroom was no match for the security team.
HIS LOVE REMAINS.
The first six weeks of 2020 were powerful. We had prepared for our new series, "Reach United," for several years, and the fruit was powerful to behold.
Our morning services were completely full, and so were our hearts as we dreamed about the future.
And then the world seemed to flip upside down, almost overnight, as disease, and disunity, and death spread across our city, our country, and the world.
In the chaos, his love remained. In the chaos, our trust remained. In the chaos, the mission remained. And as we did whatever it took to stay connected and committed, we found the most contagious thing around us…was hope.
2020
176 2020
We kicked o 2020 with a series devoted to pursuing true unity by leaning into conversations that often try to divide us.
CHO REACH UNITED SUNDAY, JANUARY 12, 2020
177 2012
THROUGH SAMARIA TO BREAK DOWN BARRIERS OF HATRED, CULTURAL, ETHNIC, RACIAL PREJUDICE, AND INSTEAD TO REPLACE THESE BY BUILDING BRIDGES OF FORGIVENESS, RECONCILIATION, PEACE, LOVE,
"JESUS
WENT
AND HOPE."
EUGENE
One of our final gatherings at Lake Washington High School, shortly before the pandemic. We had no idea we would not get to say goodbye to the space we had worshiped together in for 8 years.
Although written months before 2020, "Peace & Madness"—a 6 song project about trusting God in times of anxiety, grief, and depression—provides a prophetic encouragement to thousands as they navigate an incredibly di cult year.
180 2020
181 2020
Phone wallpapers using lyrics from Peace & Madness.
February 29th, 2020
182 2020
Reach pivots to online services.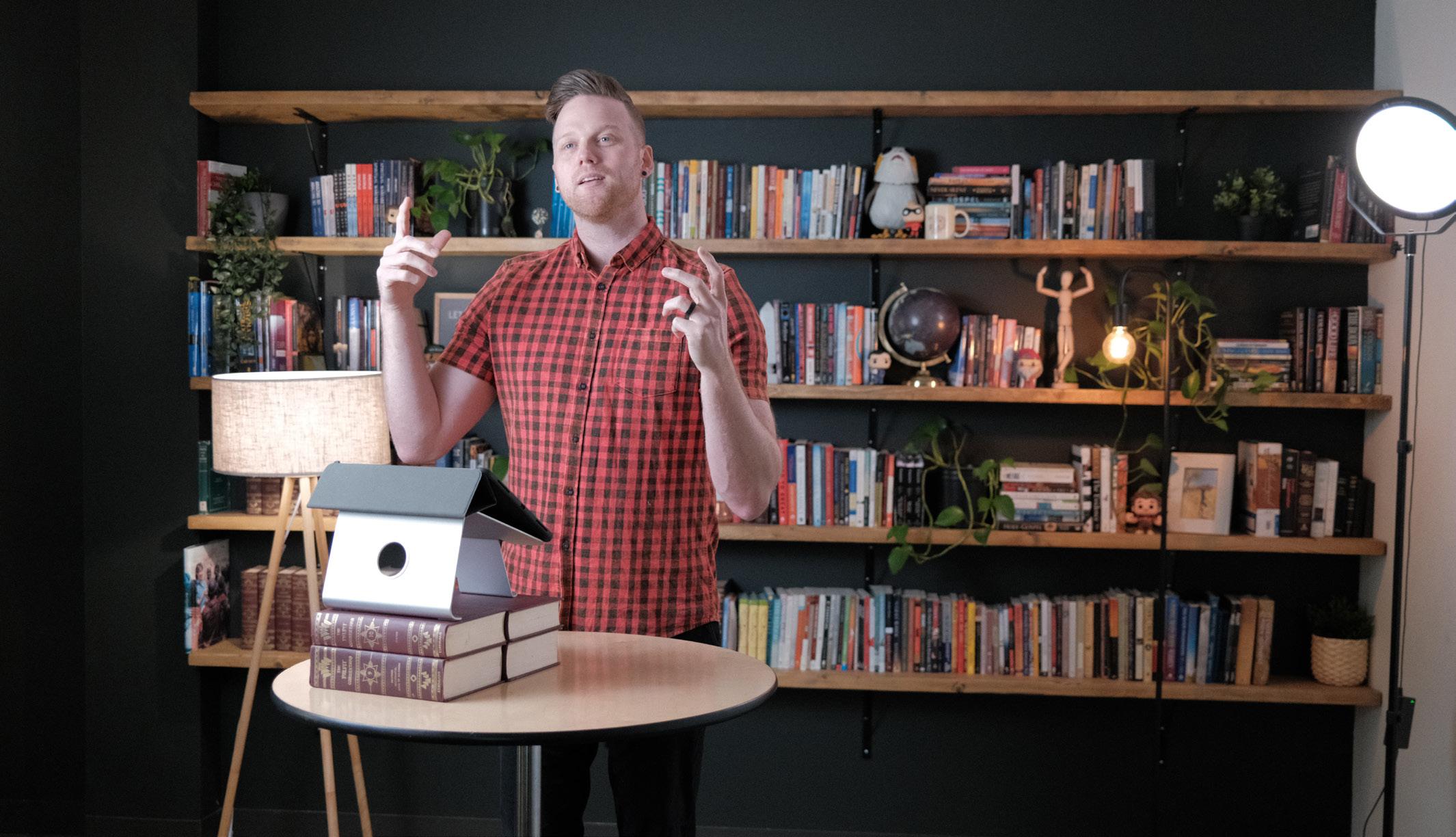 183 2020
May 2020, when it was clear the high school would no longer be our home.
184
2020
Reach releases guided prayers to help people talk to God.
185 2020
186 2020
One of our foremost responses to the pandemic was the further establishment of a culture built on expectant prayer. Throughout the summer, new expressions of this commitment were launched, including Monday Night Prayer, Pre-Service Prayer, and daily prayer meetings on Zoom.
187 2020
"God impressed on me to start encouraging one person in my life every night. Since then God has very clearly shown me someone in my life and quite often has given me exactly what to say. The amount of times that I have woken up the following morning to texts like, "Oh my gosh! How did you know I was going through this and needed encouragement?" is absolutely ridiculous. God has been incredibly faithful."
SPEAKING LIFE Alicia
BEAUTY FROM ASHES
"We got married this past September - our first ceremony being a small, private one at Joe's family cabin - a cabin that has been a place of death and sorrow for Joe and his family. So we chose to be baptized there together as well as be married to declare it as a place of life and hope! It was one of the most special days of our lives and an overwhelming reminder of God's faithfulness and His heart to bring beauty from ashes and make all things new."
Ariel & Joe
THE POWER OF COMMUNITY
"For over a year, my DNA has played an instrumental role in radically transforming my relationship with God. Before we started meeting together, my walk with Jesus felt aimless. I knew the significance of meeting with other believers regularly but a part of me wanted to remain complacent in the spiritual disciplines that I had developed thus far. My DNA inspires me and challenges me to radically pursue Jesus with the whole of my heart, soul, mind, and strength."
Julian
188 2020
Reach Kids believed wholeheartedly that God can use anything as a means to communicate His love to little children, even a weekly Youtube video filled with shenanigans.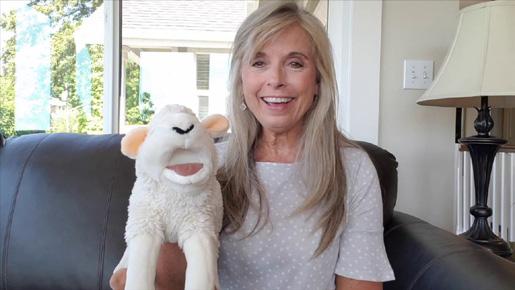 189 2020
Reach released an instrumental album to serve as a soundtrack for moments of stillness with God. To date, it has been streamed hundreds of thousands of times.
190 2020
191 2020
Small crowds are invited to attend Sunday services and recordings at the Reach O ces.
192 2020
Reach Kirkland and Reach Everett gather together for the first time for a night of worship. Everett, WA
"I can proclaim with confidence that Jesus' saving grace is threaded through every piece of my life. This past year, my mental health reached a depth it hadn't before. In those moments Jesus showed up and kept me safe. In moments of me crying out in exhaustion, "Jesus I don't have the strength to fight my chronic illness anymore," Jesus shows up. He's already there. He gives me strength with each step."
193 2020
The Reach Women's team releases a digital workbook and video teaching series on God's storylines in the Bible.
Katie Jenkins
Meet the Harvey's. By partnering with local organizations they were able to create their own food bank in their front yard. Their passion project regularly provided for dozens of families in need, and blessed them with new relationships they never would have had otherwise.
194 2020
195
2020
Christmas Eve 2020 Cedar Park Church
"He is a gracious God who has met me in my doubt. In fact, He still meets me there "
"I do not give to you as the world gives. Don't let your heart be troubled or fearful."
Having Easter online did not lessen Reach's generosity one bit.
"The DNA study by Reach Women has once again been such an impactful study for me."
We used digital means to care for one another.
"DNA spurs fellowship on a more individual level. (ESPECIALLY during quarantine)."
196 2020
Our friend, Je Bethke guest preaches from Hawaii.
Jake + Emily, Reach missionaries in Taiwan.
Release day for "Peace & Madness".
197
One, two, three, FAMILY.
Reach Kids hijinx. Megan's voice was always one of wisdom and compassion.
2020
The last of hundreds of child dedications that happned at Lake Washington High School.
Being the church, whatever it takes.
A podcast that accompanied the "Reach United" sermon series.
Reach Youth Winter Retreat Jan 2020
Reach dedicates 40 days to prayer and fasting. Folks finding community online.
THE LORD WILL PROVIDE.
2020 ended with God providing a place for us to celebrate Christmas as a homeless church. This grace was a foretaste of what was to come.
He provided a temporary refuge where we could finally regather and worship together at the Bellevue Hyatt, just in time for a wonderful Easter. (Resurrection Sunday had some additional meaning that day.)
He provided an ideal new Sunday home at Northwest University, where we grew roots deeper into the ground, reestablished community across the life of the church, and baptized people…in a pandemic.
He provided new leaders and sta members to lead and serve as we looked to the future.
But his most game-changing provision toward us was a fresh encounter with the Holy Spirit. Hearts were changed, and bodies were healed. We did not expect a study of Galatians to be our means of receiving such a gift, but it was because of this provision that we knew we had everything we needed to be all the more faithful and fruitful as we stepped into our tenth year as a church.
2021
385 days after our last in-person service, Reach gathers to worship Jesus on March 7th, 2021.
202 2021
203 2021
Hyatt Regency
Downtown Bellevue
"It's impossible to live life to the fullest without experiencing it together. Over the past couple years, our family has been through some of the hardest experiences we will ever face. Without our Group we would have been isolated and lonely. We are all called to be in a close community – it's what God intended."
The Gross Family
When Kelli's life was turned upside down with a cancer diagnosis, she realized more than ever, how important consistent, deep relationships were.
"Being in a DNA has been very helpful to me. These women are the closest to me and know all about what's going on in my life. We have had struggles and drama, at times, but we truly enjoy each other's company, learn together, encourage, and pray for one another."
Kelli Sato
Being in a Group has truly changed the way we do life together. We believe it's so important not only to feel connected to the church, but to foster lasting relationships to serve the neighborhood and city around us. We pour into other peoples' lives and vice versa. God has used our community to give us the boldness to meet new neighbors and share the Gospel."
The Maier Family
204 2021
205 2021
Welcoming Dan and Kristen to the family.
In May 2021, Northwest University became Reach's new home.
206
2021
Sundays at Reach
207
2021
Of the many baptisms we have celebrated over the years, these were the first we were ever able to do during Sunday morning services.
208 2021
In 2021 we declared the five things we want to be known for.
209 2021
210 2021
FAITH IS MY MIDDLE NAME
Christine grew up going to a Presbyterian church, but only went about ten times in her life. She had also attended a few Catholic masses every now and then.
However, when she went on a girls' weekend with a group of Catholic friends about four years ago, Christine recalls the priest asking her to answer a question out of a room filled with people. "After that, I started reading a book he gave me. That was the start of something stirring in me."
"If you're 48, you can still become a Christian. If you would have told me I'd find myself in a pastor's o ce, serving my church, or even having these kinds of conversations I would've said 'No way!'"
"Through people at Acuo Crossfit, we ended up at Reach," she explained. "These were really cool people in our life and I came to find out they are all Christians. We started connecting the dots. So when I would see people worshipping and waving their hands in the air at church, I was a little freaked out. But little by little, everytime the worship would begin, I would cry."
Now as a professing Christian who has faced some very hard things in the last decade of her life, Christine has learned that God's invisible, but compassionate hand, is working all things together.
"I look back and see all the times that God was there for me. I wish I would have known, because I felt so alone at the time. I was trying to control everything myself and I didn't need to."
211 2012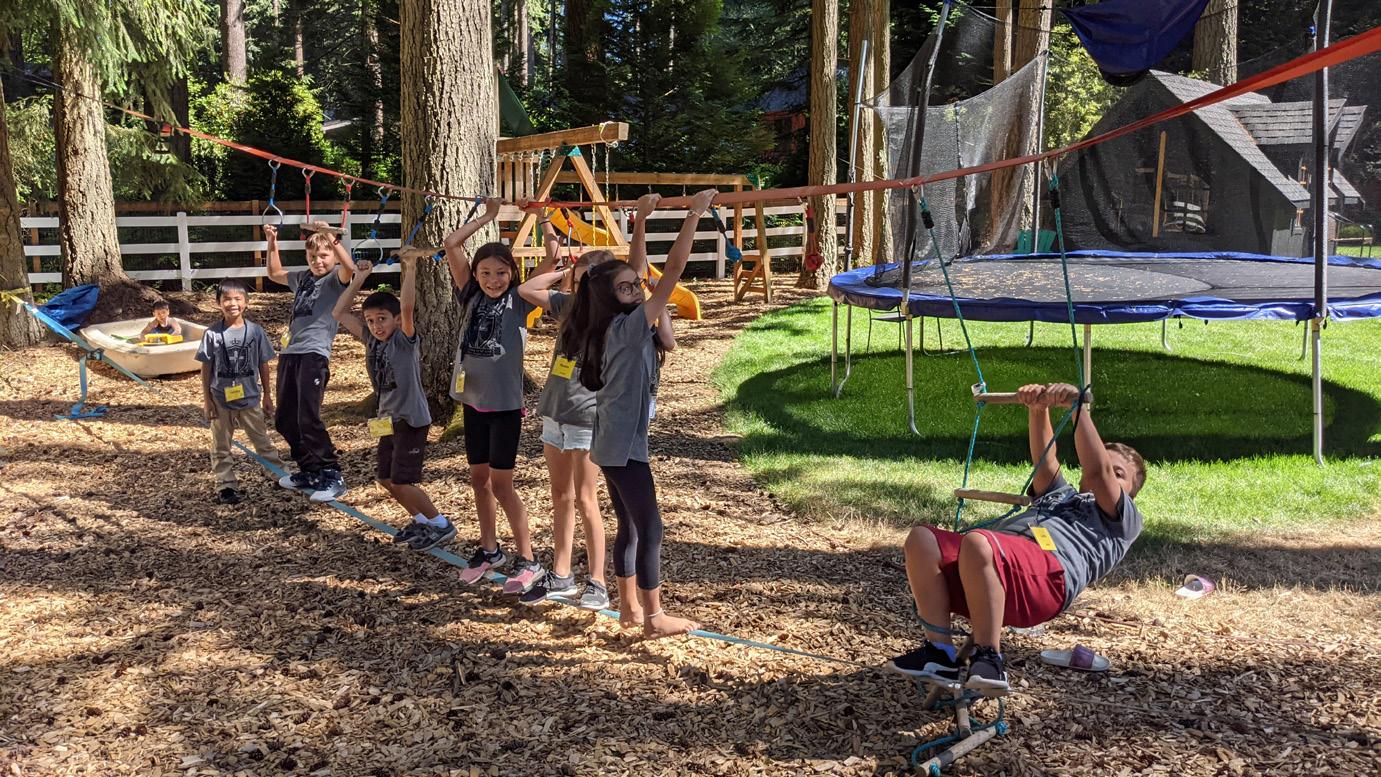 212 2021
79 kids singing songs, having fun, and learning about Jesus at the first ever Reach VBS. The entire event was organized and led by volunteers.
"We kept asking ourselves, 'Are we crazy? Are we really open to this?' And then we both decided, yeah, we are crazy. Sometimes that's what walking in faith looks like."
The May's adopted two babies within months of each other.
213 2021
Keepsakes from our study on the book of Galatians.
214 2021
215 2021
"The cross of Christ is the 'high note moment' of the sweet song that is the Gospel. Jesus declaring that it is finished is the crescendo of the story of God."
"The God of the universe is building a family for himself, and he will have it. You cannot stop him -- you will not stop him. He is committed to showing you how much he loves you."
Jevon Washington
"What if we actually believed that knowing Jesus was more transformative than being rescued from a brothel? What if we believed freedom was possible for people who don't believe such things for themselves? What would our lives look like?"
Vallerand
216 2021
"To help hurting people you will need to draw close to them, and take their hurts upon yourself in some way. Yes, it will be painful. But remember, this is precisely what Christ did for us."
Jeremy
Gerry Breshears
Rob Faucette
"The world is okay with Jesus, as long as you're talking about the that teacher who died 2,000 years ago. But a resurrected Jesus is a problem to the ways of the world. Speak about him anyway, and speak loudly. It's too important."
"This always has been, is currently, and always will be my prayer for Reach -- that you would be ordinary people who have gone after Jesus, getting to be a part of the extraordinary things God has planned for our city."
"Regardless of what you've done, God says 'I saw you, I still see you, I choose you. I am pleased with you." That's true right now whether you feel it or not, and it's the best news in the world."
217 2021
"Discipleship is the key that unlocks the door for transformation in culture and society. If you want to see such transformation, introduce people to Jesus, and teach them to follow him."
Emilie McCormack
Jonathan Rainey
Josh Loy Nick Shafto
218 2021
Women's Worship Night Reach O ces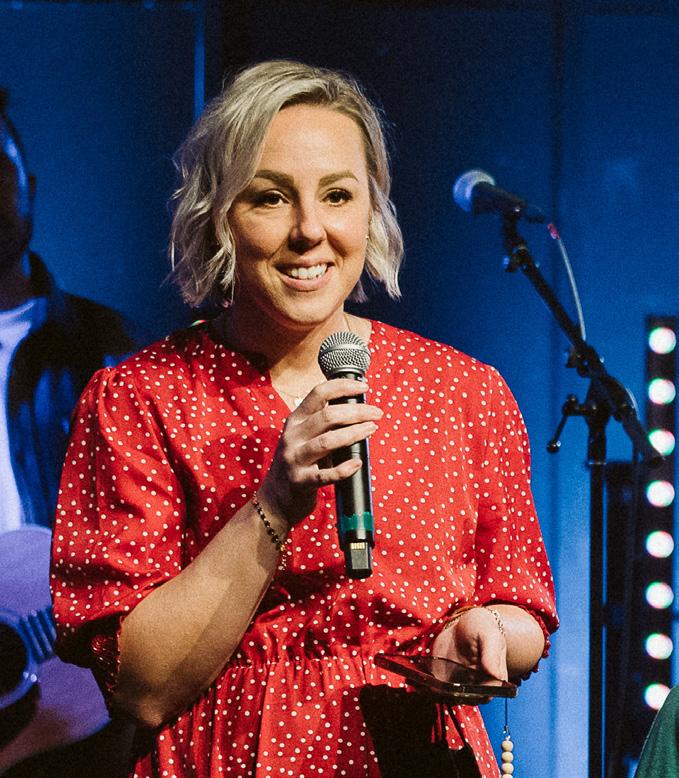 219 2021
Christmas Eve 2021
220 2021
Kelsey and Jenny serving at VBS. Gerry Breshears trained nearly 100 leaders in theology while serving Reach as an elder.
Reach the city.
Marie organized a self-care day for single moms, giving them a chance to rest.
A bittersweet goodbye to the Shaftos who faithfully served Reach from day one.
Reach Interns 2021-2022
Our move to NU provided Reach Kids an incredible place to have fun.
Hundreds sticking around after services in the summer to meet friends and eat tacos.
The Spirit was at work as we gathered for our first Worship Night in over 18 months.
"I've never felt welcomed anywhere until now. I have fallen for this community."
221 2021
One DNA has been serving the teachers and families at a local elementary school.
Diana Wu has been serving in Reach Kids for years. She's a gift to our church.
Making new friends at a women's connect event.
Summer fun with the college crew.
1 of the 17 children dedicated on this particular Sunday.
When the biggest news of the spring arrived.
Lyubov and Viva feeling the joy.
Some Bible study over tacos.
MANY VOICES, ONE MESSAGE
People stepping up, and people speaking up. That's what made 2022 the time of growth it proved to be, and created such expectancy for the path forward.
Reach has never been about any one voice — and this was the year we proved it all the more. A multitude of voices said a multitude of di erent things, each as meaningful as the last.
"I'll plan a VBS so kids can learn about Jesus."
"I'll move across the country with my family to help shepherd this community."
"I'll publicly profess my faith through baptism, even though I'm terrified."
"I'll contribute six figures to help bring a counseling center into existence."
"I'll use some of my vacation days to volunteer at Summer Camp."
"I'll step up in serving, so you can step out on mission."
At one point over the summer, a box of puzzle pieces was dumped out on the front of the stage, and we were all invited to come forward, take a piece, and bring it home — a reminder that we are part of something bigger than ourselves — no piece any less important than the next.
We are learning to live out this truth day by day — and the picture we are creating is beautiful to behold.
2022
Easter 2022 felt like a homecoming as we packed the NU chapel twice over to celebrate new life through baptism, and sing to the God who had brought us through…together.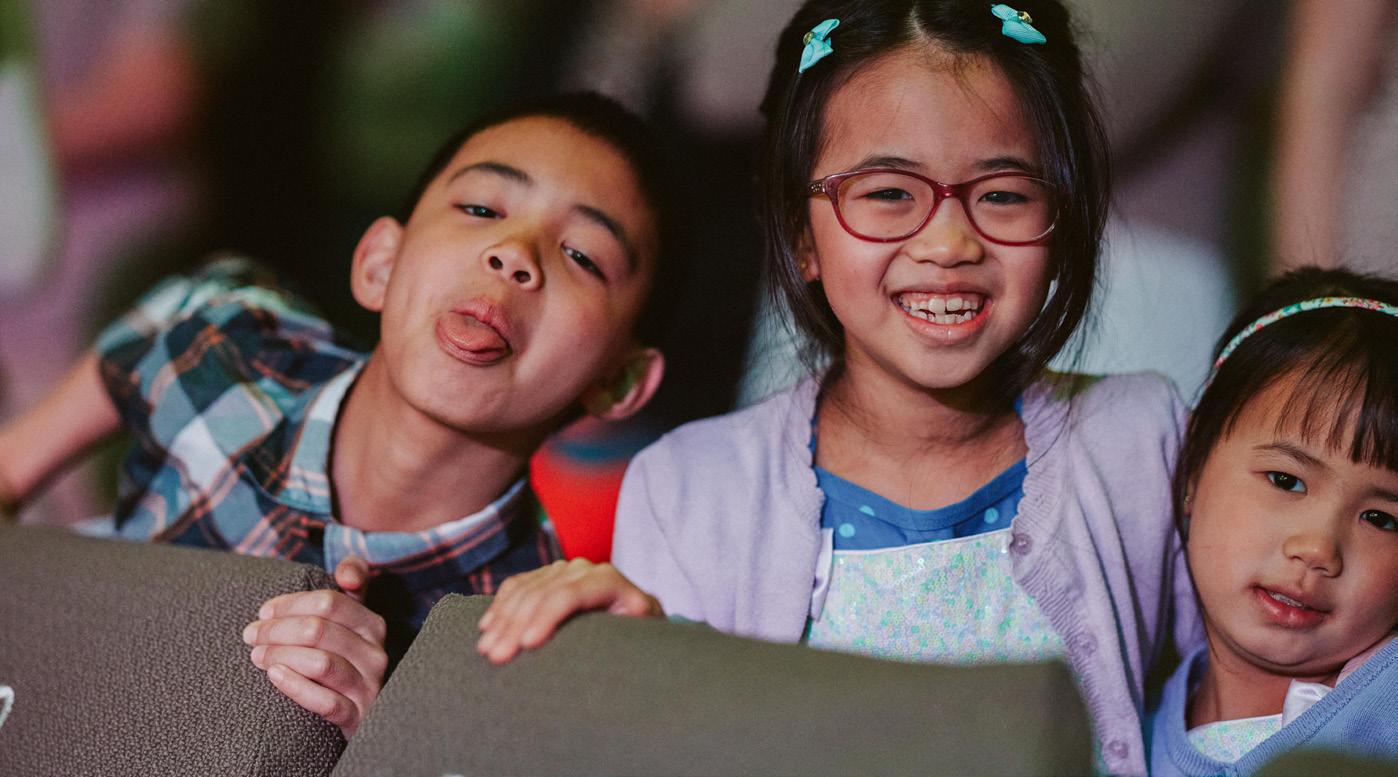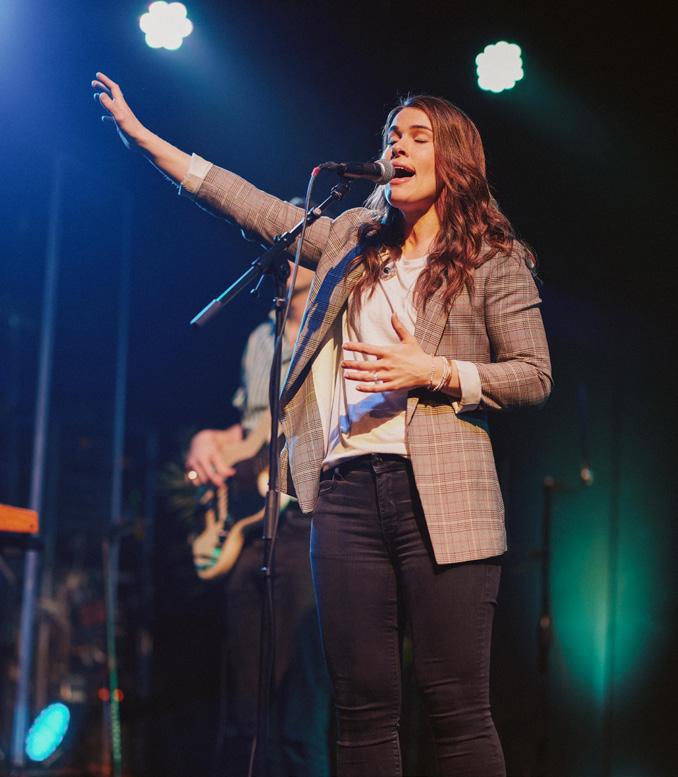 226 2022
Easter at Reach 2022
We had never baptized people during Easter services before. The joy was electric.
227 2022
The Reach Counseling Center is launched, thanks to the leadership and vision of Pastor Josh Loy, and the generosity of our friends at Westminster Chapel. A ordable, gospel-centered care is now being provided at a scale we had previously only dreamed of.
228 2022
229 2022
A new single, "Solid Rock", is released. Playlist Artwork
The summer of 2022 marked the emergence of several new preaching voices from within the church.
230 2022
231 2022
Guests bless our church during the "Big Family" series.
Dozens of middle school students gather on Sundays, filling the first few rows of the 11 AM service for worship, then dismissing for their own time of teaching and community.
232 2022
A powerful moment of recognizing and empowering our pastoral sta .
233 2022
234 2022
Formally introducing Don, Rick and Charlie as new elders to the church.
235 2022
Scot reminds us we're all in this together.
236 2022
Brian and Emilie announce their season at Reach is nearing completion, as sta and elders show their support from behind.
237 2022
RY Summer Camp 2022 Black Diamond Camp Auburn, WA
238 2022
VBS 2022, completely run by volunteers. Vasa Park, Lake Sammamish
A special Sunday where scripture was read and songs were sung in native languages from several nations represented at Reach.
239 2022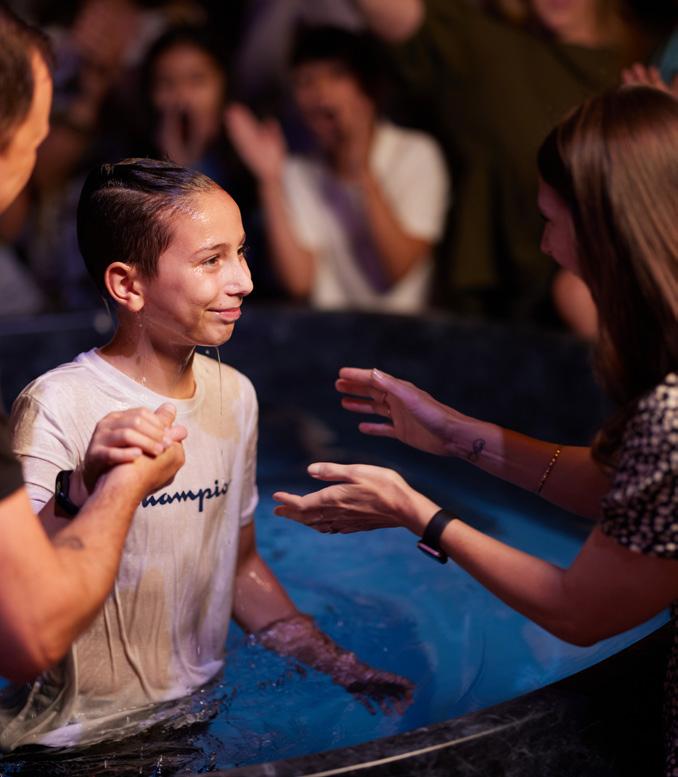 240 2022
August Baptisms 2022
241 2022
Next Gen Worship Night Reach O ces
242
The Reids have invested into countless engaged and married couples at Reach.
Our friend, Richard, taking communion.
Pre-service prayer Thank you, Brad, for serving so faithfully.
2022
Kids of all sorts of ages serving on the Sunday Production Team.
Middle School girls raise money for A Generosity Project.
Kelsey and the interns for 2022.
The self-proclaimed "Animal Squad".
The Smith's join us while visiting from Taiwan, where they live and serve as missionaries.
The most important thing we do.
243
Leela & Easo share what God is doing in the freedom home Reach built years ago in India.
A special moment for Ariel and her newborn.
Anny greets a visitor at the front door with a smile.
2022
Nick shares about Trail Life, an opportunity to develop boys into godly men.
Lyubov spontaneously raps at RY Summer Camp.
Thankful for musicians like John who give their time and talents to lead us well.
Nolan pondering the greater things.
Jessica faithfully serving kids, as always.
"I fear Christ is too often but a shadow to us rather a myth than a man rather a person who was than he who was, is, and is to come the Almighty.
I would propose that the subject of the ministry of this house, as long as this platform shall stand, and as long as this house shall be frequented by worshippers, be the person of Jesus Christ."
CHARLES SPURGEON
At the opening of Metropolitan Tabernacle in London March 25, 1861
AND BEYOND
"The Gospel has not gotten old or tired for us."
The Gospel has not gotten old or tired for us — it only grows bigger and more brilliant as time passes.
We talk about Jesus with each other with even more frequency and passion, and as a result, we talk about Jesus with those outside our community, too.
We are courageous in the face of rejection, because we are constantly experiencing acceptance — from God, and from one another. We all know that it has been statistically proven that over half of our neighbors, coworkers and classmates are hoping we never talk to them. We talk to them anyway. We know their names. They know what color our living room carpet is, and we know if their kids have gluten allergies or not.
There's a wait list to get on our Sunday serve teams, so more and more people are serving the city regularly instead. Local non-profits call us first when they need volunteers or dollars. We are known across the region for being reliable, joyful, and never caring about credit or visibility. We have developed eyes to identify real needs in our cities, and have trained ourselves to stop looking to our left and right waiting for someone else to do the right thing, instead operating on the assumption it's our job to do so. This has become muscle memory, second nature, and a source of joy we didn't think was possible.
Our community is a messier than we thought possible. People with battle-tested belief, no belief, and completely sideways beliefs bump into each other in shared lives of mutual grace. We fumble forward in love, giving each other permission to be clumsy, ready and waiting with forgiveness for those who will inevitably hurt us in community sometimes on accident, sometimes on purpose.
We have traded ambiguity for clarity in our beliefs and our rhythms. The result is a deeper sense of belonging, a
stronger bond of commitment, and a more powerful grasp of ownership.
We can't deny God is up to something we've never seen before, so we invite others into the beautiful mess often. We can't even fathom the thought of being okay with a scarcity of open seats in our sanctuary, or around our kitchen tables.
We have declared together that we long to be a church that makes God proud, not ourselves comfortable.
We lean in closer as new friends speak in English so broken we can't quite make out what they are trying to say. If we walk away from such conversations, its to find someone who can translate. We assume it's all of our jobs to problem-solve how to get them subtitles or headphones that will make the glory of the gospel audible to them. Some of us have asked for Rosetta Stone for our next birthday present.
The front rows of the 11am service are reserved for those who will have their eyes glued on the American Sign Language translator during the sermon. During worship they sway to music most of them can't hear, and lift their hands to a God whose voice they will hear for the first time when he calls them by name and welcomes them to their eternal home.
A teenager with special needs and a significant speech impediment stumbles his way through the day's scripture reading. Many of the sentences require 2nd and 3rd restarts to get through. It sounds perfect to us.
Local politicians and city o cials accept our invitation to pray over them, regardless of their partisan a liation. We don't grill them on their positions. We just bless them.
We learn faith from our children, passion from our teenagers, risk from our college students, and sacrifice from our young adults. The rest of us are thrilled to follow their lead in these
246
A GLIMPSE OF WHAT MIGHT BE
ways. We pray for them. We cook meals for them. We show up for their games, performances, surgeries and weddings. We don't care what the music sounds like, or what the visuals look like, or really anything at all as long as they are falling more in love with Jesus and their friends are coming along for the ride.
When untimely deaths happen and they will we have to rent a larger venue to accommodate the crowd. Because all of us go. We're a family (even if we never met the deceased), and that's what families do.
We still get nervous when we think about the diversity of belief on nonessentials when we look to those on our left and our right, but the nerves disappear as the clarity of the Gospel of Jesus remains undeniable regardless of the book being walked through or the topic being studied.
We have too much work to do, too many people to serve, too much justice to seek for us to get hung up on things that are not of utmost importance.
Our classrooms are filled to capacity with refugees learning English on Mondays, the formerly incarcerated learning life skills on Tuesdays, those bravely walking through addiction recovery on Wednesdays, future church leaders/pastors/ planters learning gospel leadership on Thursdays, single moms being pampered while their laughing kids play together on Fridays, adoption and foster care agencies interviewing potential parents on Saturdays, and yes, children encountering the truth and love of Jesus on Sundays.
Our auditorium is packed, but our volunteers have no problem helping people find seats. It feels like home. We are full of gratitude, excitement, and expectancy every time we gather to worship Jesus in there.
We host conferences and trainings for those from other churches, or those with no church at all.
are are just getting started."
We've gotten very good at preaching the gospel to one another, and caring for each other when we need it, which is often. DNA's constantly speak life over each other. Group leaders shepherd the hurting with confidence. Counseling is available and celebrated. Shame has no place in our culture of grace and healing. Hands go up to volunteer to be trained in Gospel Care before the next wave of visitors arrives. It feels like a miracle every time, but our care capacity stays ahead of our seating capacity.
We have a building. God came through. There's a warehouse space that never seems to run out of diapers for single moms, food for hungry families, or supplies for the next natural disaster.
The city asks to rent the space for sta trainings and town hall meetings. They try to pay us, but we never let them.
We are learning to truly live out the things we have always talked about — and we are starting to make plans that will set our kids and grandkids up to do the same.
We are being the church and reaching the city... ....and we are just getting started.
247
A GLIMPSE OF WHAT MIGHT BE
"We
250 SUNDAYS AT REACH
251 SUNDAYS AT REACH
252 SERMON SERIES
253 SERMON SERIES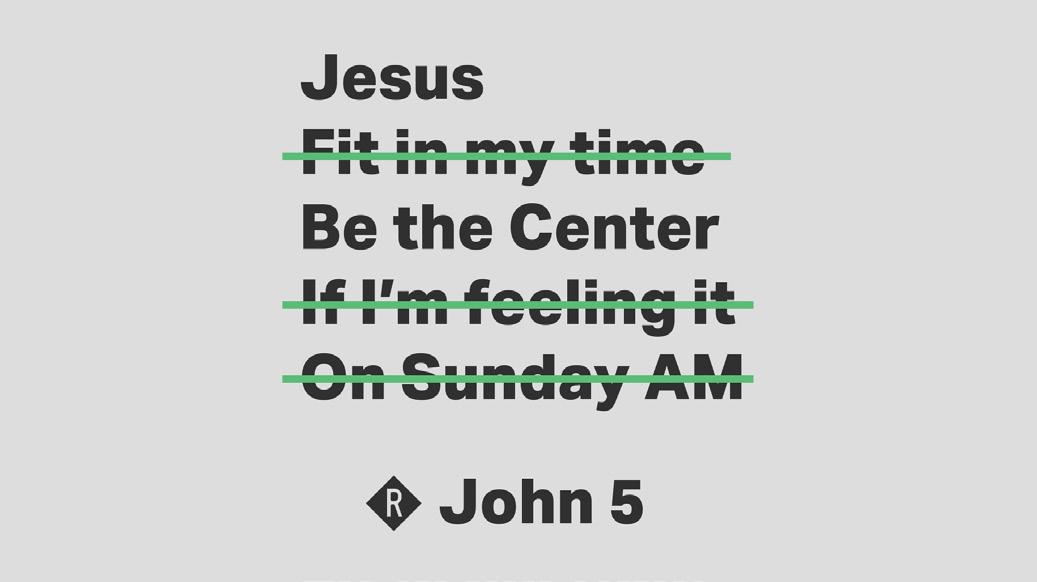 254 SERMON SERIES
255 SERMON SERIES
256 2012
"Have you been holding back from a risky, costly course to which you know in your heart God has called you?
Hold back no longer!
Your God is faithful to you, and adequate for you.
You will never need more than he can supply, and what he supplies, both materially and spiritually, will always be enough for the present."
J.I. Packer
257 2012
258 2012
259 2012
BE THE CHURCH, REACH THE CITY
260 2012