CATCH SET
Med 2 st handplattor och 1 st boll. Med färgglada Funny Face motiv som tilltalar barnen.
En klassiker där bollen fastnar på plattans karborre. Diameter på handplattor: 18,5 cm. Packas i mesh nät med hangtag för upphängning.
ART.NR 4538 FP: 6
SOFT TENNIS SET ART.NR 4539 FP: 12 Soft tennis set: 2-pack med mjuk tennisboll och badmintonboll. Setet innehåller 1 blått och 1 grönt lättviktsracket med mjuk ram med neopren tyg och meshnät. OBS: Storleken på racketar är: 54 x 28 cm.
FLYGANDE DRAKE Två st nya flygande drakar med fina Bamse motiv! Klassisk "diamantdrake" som är enkel att flyga och passar nybörjaren. Storlek: 50x70cm med 2 m lång svans. Material: 4mm glasfiberram. 40 m långt nylonsnöre med handtag. Manual med enkel monteringsavisning på svenska och engleska. Bamse med vänner 4574 Bamse på Äventyr 4575 PRODUCT ART. NR FP: 6 BAMSE PÅ ÄVENTYR BAMSE MED VÄNNER
SHARK WHISTLER
Rolig kastleksak i lättvikt foam som flyger långt i en båge och avger ett visslande ljud. Lätt att kasta och fånga. Årets roliga strandleksak som går lika bra att kasta hemma som på stranden vid vattnet. Storlek 28 cm. Från Waverunner. Från 3 år och uppåt.
ART.NR 4537 FP: 12
JACK ATTACK GAME
Ett riktigt roligt och enkelt utomhusspel
bounce boll
markörer, spelas på asfalt. Perfekt på skolgården. Med spelregler och praktisk
Många
tillsammans, det blir bara roligare! (2-players
up.)
regler
ART.NR JA2000 FP: 12
med en high
och
påse.
spelare kan spela
and
Enkla
med översättning till svenska, norska och finska.
VOLLEY RAINBOWBALL
SportMe's populära regnbågsboll finns nu även som volleyboll!
Alla tidigare regnbågsbollar finns kvar i sortimentet. (Fotboll, Basket, Am.fotboll.)
ART.NR 4555 FP: 10
EMOJI BOLLAR: MIXED SET
Butikserbjudande: Mixed set med 200st emoji bollar (pumpas till ca 14cm) Mixade färger och med 20 olika motiv på våra mest älskade emojis. Studsa, samla dina favoriter eller ge bort en rolig present! I paketet ingår även skyltmaterial. Ftalatfri pvc.
ART.NR 4558 FP: 200
POPUP SOCCER
Popup Soccer set med 2st större popup mål med förankring, plastboll och pump + väska.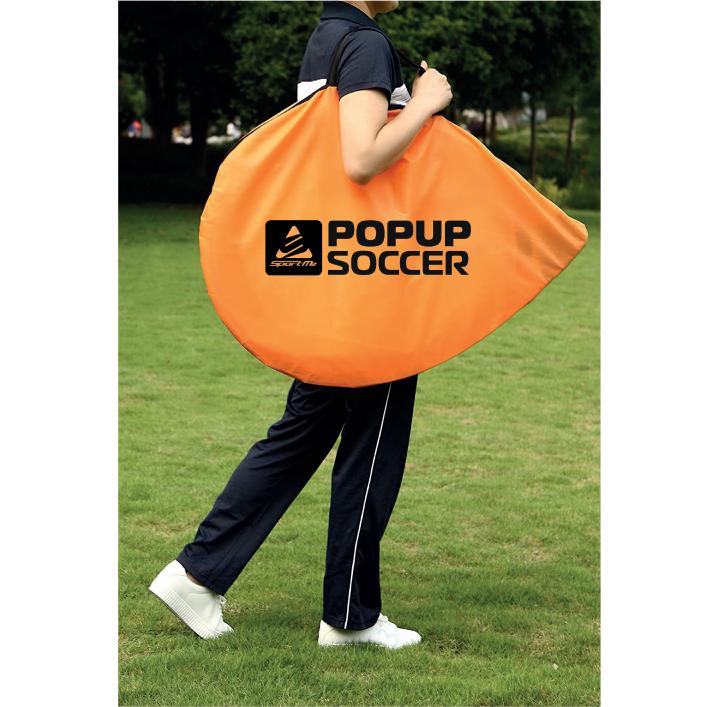 Komplett set som tar minimal plats ihopvikt i väskan - perfekt på resan!
Storlek på mål: 120x80 cm.
FP: 10 ART.NR 4570
HYBRID TECH - size 3
Den populära allvädersbollen SportMe Hybrid Tech kommer även i storlek 3 Fin kvalitet med hidden stitching. Ftalatfri pvc. Färger är preliminära.
ART.NR 4569 FP: 12
PLAY TECH FOTBOLL Play Tech fotboll med ny design i 3 nya färgglada kulörer med svarta detaljer. Fire Orange, Ice Blue, Lime Green. Material: ftalatfri pvc. Storlekar: size 5, 4 och 3. + teknikboll size 1. Teknikbollar size 1 FIRE ORANGE, SIZE 5: 4564 ICE BLUE, SIZE 4: 4565 LIME GREEN, SIZE 3: 4566 ICE BLUE, SIZE 1: 4567 LIME GREEN, SIZE 1: 4568 PRODUCT ART. NR FP: 6
NEOPREN Beach bollar 3 varianter av neopren Beach bollar med ny design i olika storlekar. Neonfärger med svart SOCCER BALL SIZE 5: 4561 VOLLEY BALL SIZE 5: 4562 BEACH BALL SIZE 2: 4563 PRODUCT ART. NR FP: 6
Simglasögon med enkel storleksjustering som barnet själv kan fixa. Dra i var sin ände av bandet för att de ska sitta mer tajt och tryck bara på knappen för att lossa dem efter önskemål.
BLUE/WHITE 88EBBLW FUSHIA/PINK 88EBFUR YELLOW/COBALT
PRODUCT ART. NR FP: 6
EASY STRAP GOGGLES
88EBGEK
DIVINGSTICKS & RINGS Dykpinnar och Dykringar i neopren i klara färger med mönster. 3-pack. DIVING STICKS 3p 4551 DIVING RINGS 3p 4552 PRODUCT ART. NR FP: 12 FP: 8
DISPLAY PAKETERBJUDANDE MED
VATTENSTUDSBOLLAR
Display med massor av vattenstudsbollar i förmånligt paketpris! Uppdaterad med många nyheter från Waverunner! Displayens hyllor är anpassade efter bollarna med produktinfo och plats för pris. Samtliga bollar går sedan att komplettera.
ART.NR SIZE PRIS ANTAL
WR800B-SOC 9 cm 59,00 kr 24
WR800B-TIE 9 cm 44,00 kr 24
WR126B-TIE 6 cm 44,00 kr 24
WR350 7 cm 44,00 kr 24
WR125BX 5,6 cm 44,00 kr 48
WR125BX Waverunner Grip Beach Ball 5,6 cm Popular water bouncing ball with extra grip (Silicone gel printing) and great bouncing effects! Floats. Size: 5,6cm. 6 colors. In set pack + ball packing.
WR800B-SOC WaveRunner MegaSoccer Ball. 9cm Mega ball (9cm) that bounces on water! Debossed soccer lines for extra grip. PU Foam with rubbery feeling. Size: 9cm. 4 colour combinations assortment. Delivered in set package + ball packing.
WR126B-TIE WaveRunner Beach Ball, 6cm. New popular Tie dye series designs. Throw across the water and see it skip in high speed! Floats. Size: 6cm. Delivered in set package + ball packing.
WR800B-TIE WaveRunner Mega Ball Tiedye series. 9cm Mega ball (9cm) that bounces on water! In a new popular Tie dye debossed design that comes in 4 colours with all-over print. PU foam with glossy feeling. Delivered in set package + ball packing.
WR350 Waverunner Skidder 7 cm Make a side-arm-throw and see it bounce on water several times! 7 cm water disc in neoprene that floats. Blister packaging and is available in 6 colors. Set package + disc packing.
ART. NR DW23
HIGH BOUNCE STUDSBOLLAR Displays med high bounce studsbollar i förmånligt paketpris! Uppdaterade med många nyheter från Nero och nya Jack Attack! Displayens hyllor är anpassade efter bollarna med produktinfo och plats för pris. Samtliga bollar går sedan att komplettera. DISPLAY PAKETERBJUDANDE MED ART.NR SIZE PRIS ANTAL JA-G9 9 cm 59,00 kr 24 JA-XTR 10 cm 44,00 kr 24 NSOC100-BMU 6,8 cm 44,00 kr 24 NSS5 5 cm 27,00 kr 48 7247 6,3 cm 36,00 kr 24 Debossed cracks for great throw and catch! 4 color combo assortment NSOC100-BMU Goal Ball 6,8 cm Soccer debossment line,super grip and superbounce! Cool black assortment, HighBounce PU NSS5 NERO Super Sonic High Bounce. 5cm Samll and handy and great bouncing performance. 4 colors. Bounces in different directions - reaction ball. 7247 NERO SPORT High Bounce ball 5,6 cm Sports Edition - 6 sports styles (Baseball, Golf, Basket, Soccer and Tennis) Great texture and bounce! ART. NR DHB23
TENNIS NET Utdragbart pingisnät som enkelt monteras med en knapptryckning och förvandlar köksbordet till ett pingisbord på ett kick! Utdragbart till max 160 cm. 19 cm högt. Förpackning: Liten upphängningsbar färgkartong. ART.NR 4535 FP: 6
TABLE
BADMINTON NET
Nät till badminton spel. (Endast nätet, racket och boll säljes separat.)
ART.NR 4554 FP: 6
TENNIS TRAINER BALL
Tennisboll med gummiband och fäste. Passar bland annat till SportMe Tennis Trainer.
ART.NR 4536 FP: 12
CONES 10p
Set med 10st låga koner i orange och gul färg. (5+5) Material: LDPE. Inkl. hållare. Förpackad med meshnät och hangtag för upphängning.
ART.NR 4557 FP: 12
BASKETBALL PRODUCTS IN NEW COLOUR BOXES + NET SPAREPART Alla sportme basketkorgar kommer att få färgkartonger till sommaren 2023. Vi adderar också ett vädertåligt nylon nät som reservdelsprodukt som passar alla våra korgar. ART.NR 4512 FP: 6 BASKETBALL NET 7333 Basket Backboard Nyhet! 7334 Wall mounted basketball hoop 4512 Basketball Net