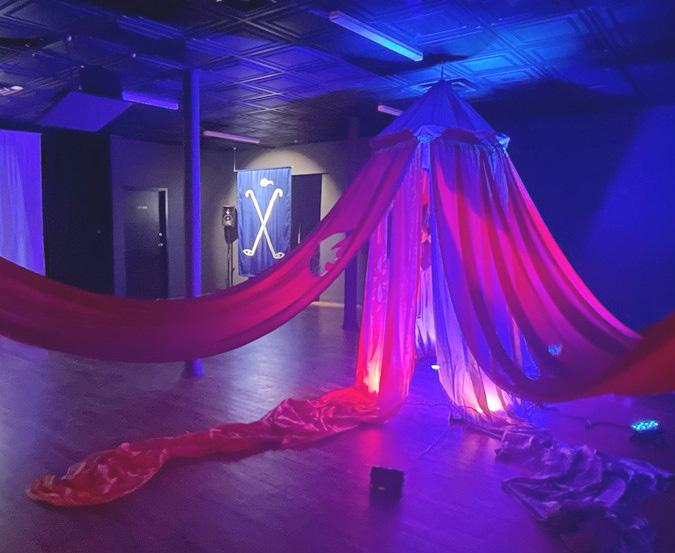 2022 Annual Report
2022 Board of Directors
OFFICERS
Chair: Gail Fortes
Vice-Chair: Jayne Rebello Korn
Treasurer: Jonathan Rounds
Clerk: Carl Cruz
Assistant Clerk: Maria Rosario
Immediate Past Chair: Linda Bodenmann
President & CEO: Leonard Lee
Trish Arnold
Damón Chaplin
Priscilla Ditchfield
Jeffrey Pagliuca
Denise M. Porché
Cynthia Rose
Jonathan Rounds
Louis Sousa
Executive Committee
Chair: Gail Fortes
Vice-Chair: Jayne Rebello Korn
Treasurer: Jonathan Rounds
Clerk: Carl Cruz
Assistant Clerk: Maria Rosario
Immediate Past Chair: Linda Bodenmann
President & CEO: Leonard Lee
Arts Advisory Committee
Chair: Priscilla Ditchfield
Lisa Schmid Alvord
Michael Benevides
Irene Buck
Janet Coquillette
Carl Cruz
Yvonne Drayton
Jackie Francisco
Sandy Fraze
Kathleen Hancock
Helena Hartnett
2022 Staff
Leonard Lee
President & CEO
Werlaine Badio
Programs Officer
Nhamaa Cortes
Accounting Clerk
Tricia Grime
Development Manager
Adrianna Heard
Donor Services Associate
Kim Heard
Office Administrator
Charles Holley
Director of Finance & Administration
Sandra Ray
Programs Officer
Sarah Rose
Director of Engagement
Kristen Sarkarati
Director of Marketing & Communications
Lawrence Jenkins
Fitzcarmel LaMarre
Viera Levitt
Jim McKeag
Charlie Merrow
Ashley Occhino
Patti Rego
Eve Rounds
Margo Saulnier
Audit Committee
Chair: Jeff Pagliuca
Linda Bodenmann
Nicholas Christ
Jonathan Rounds
Louis Sousa
Development Committee
Chair: Trish Arnold
Adrienne Catherine Baeuregard-Rheaume
Tia Bullard
Robert Collins
Colleen Carney Courtney
Doug Glassman
Beppie Huidekoper
Jennifer Menard
Abigail Edwards
Jeff Pagliuca
Education Committee
Chair: Cynthia Rose
Trish Arnold
Maria Rosario
Jonathan Rounds
Finance Committee
Chair: Jonathan Rounds
Kate Alves
John Beauregard
Rachel Charrier
Priscilla Ditchfield
Mike Falvey
Dawn Salerno
Lou Sousa
Anne Tangen
Governance Committee
Chair: Jayne Rebello Korn
Maria Rosario
Cynthia Rose
Jonathan Rounds
Dawn Salerno
Grants Committee
Chair: Carl Cruz
Jeff Bradley
Michael Falvey
Julie Ramos Gagliardi
Seth Garfield
Zach Gerson-Nieder
Jayne Korn
Glenn Oliveira
Denise Porché
Andrea Rodrigues
Cynthia Rose
Tricia Schade
Investment Committee
Chair: Eric Strand
Kate Alves
Peter Bogle
Michelle Buckley
Matt Downey
Tim Dyer
Mike Pierre
Jonathan Rounds
Gil Shapiro
Richard Wolfson
Racial Equity Committee
Chair: Maria Rosario
Linda Bodenmann
Gail Fortes
Denise Porché
Jonathan Rounds
Scholarship Committee
Chair: Dr. Erik Domingues
Courtney Champagne
Merry Conway
Carl Cruz
Seth Garfield
Romayne Grace
Darius Haghighat
Zoe Hanson-DiBello
Donald Kerr
John Korn
Lynne Mastera
Cynthia Rose
COVER PHOTOS credit, clockwise from top left: New Bedford Ballet; SouthCoast Wind; New Bedford Fishing Heritage Center; Fall River Museum of Contemporary Art.
Message from the Chair
Dear Friends of the SouthCoast Community Foundation,
The past year has been one of great change, as well as opportunities to reflect, learn, and adapt. Yet, through it all, the SouthCoast Community Foundation has continued to make a positive impact in our region. With the unwavering support of our donors, partners, and volunteers, we have been able to fund and provide needed resources for a wide range of programs and initiatives that address critical community needs in our three priority areas:
• Arts and creativity for a vibrant and inclusive region;
• Education success for youth and adult learners;
• Economic sustainability and workforce opportunity.
In addition to these three priority areas, in 2022, the Community Foundation distributed $1.3 million in state emergency response funds relative to the effects of the pandemic, enabling many organizations to continue serving our communities through programs addressing issues such as food insecurity and housing.
In this annual report, you will find stories that illustrate the impact of our work. You will learn about the inspiring organizations and individuals that we have partnered with to make a difference in the lives of those in our community. And, you will see how your contributions have helped to make our community stronger and more resilient.
I want to take this opportunity to express my gratitude to everyone who has contributed to our success. Together, we are making a difference and building a stronger South Coast community. I hope you will take a few moments to read through this annual report and share in our pride in what we have accomplished. And, please reach out and let me know what you think.
In gratitude,
Gail Fortes Board Chair
Annual Report 2022 1
3rd Eye Youth Empowerment
All Hands and Hearts
Alma del Mar Foundation, Inc.
Angels Anonymous
Attleboro Area Interfaith Collaborative
Big Brothers Big Sisters of Massachusetts Bay
Boys and Girls Club of Greater New Bedford/ Wareham
Boys & Girls Clubs of Metro South
The Bridge - A Center for Hope and Healing
Bristol Community College Foundation
Bristol County Chamber Foundation
Brockton Area Multi-Services, Inc. (BAMSI)
Brockton Day Nursery, Inc.
Brockton Family & Community Resources
Brockton Interfaith Community
Brockton Neighborhood Health Center
Browning the Green Space
Buzzards Bay Coalition
Cape Verdean Association in New Bedford, Inc.
Cape Verdean Association of Brockton, Inc. / The Immigrant Assistance Center of Greater Brockton
Cape Verdean Recognition Committee, Inc.
Catholic Charities South
Catholic Social Services of Fall River
Catholic Social Services - Sr. Rose House
Centro Comunitario de Trabajadores
Change Makers Network
Child & Family Services, Inc.
Children's Advocacy Center, a program of JRI
Children's Museum of Greater Fall River
Citizens for Citizens
City of New Bedford - Department of Community Services
Coaching4Change
Coastal Foodshed, Inc.
Coastal Neighbors Network
Community Boating Center
Community Economic Development Center
ConfiKids, Inc.
Dartmouth Natural Resources
Dennison Memorial Community Center
Dream Out Loud Center
East Bay Food Pantry
Fairhaven Little Baseball League Inc
Fall River Council on Aging
Fall River Deaconess Home
Fall River Fabric Festival
Family Pantry - Damien's Place
Family Pantry of Cape Cod
Farm and Community Collaborative
Father Bill's & MainSpring
First Baptist Church - Fall River
Freetown Council on Aging
Fundação Faialense, Inc.
Gallery X, Inc.
Global Learning Charter Public School
Gnome Surf
Greater Fall River Art Association
Greater Fall River Community Food Pantry
Greater Fall River Recreation
Greater New Bedford Youth Development Inc.
Groundwork Southcoast
Hands Across the River Coalition
Health Imperatives, Inc.
Hockomock Area YMCA
Immigrants' Assistance Center, Inc.
Inter-Church Council of Greater New Bedford
Interlace Commons Inc.
Journalism Education Foundation of New England
Junior Achievement of Southern Massachusetts, Inc.
Kennedy-Donovan Center
Lakeville Council on Aging
Leadership SouthCoast
The Literacy Center
Little Compton Community Center
Little Compton Food Bank
Lloyd Center for the Environment
Marion Institute
Massachusetts Design Art & Technology Institute
Mercy Meals and More
Millicent Library
M.O.L.I.F.E., Inc.
My Brother's Keeper
Nativity Preparatory School of New Bedford
New Bedford Art Museum/ArtWorks!
New Bedford Ballet Foundation, Inc.
New Bedford Children
New Bedford Creative / New Bedford Economic
Development Council
New Bedford Fishing Heritage Center
New Bedford Historical Society
New Bedford Light, Inc.
New Bedford Port Society
New Bedford Star Kids Scholarship Program
New Bedford Symphony Orchestra
NorthStar Learning Centers
Nova Southeastern University
Old Colony YMCA
Old Dartmouth Historical Society
Old Rochester Regional School District
Our Daily Bread Food and Resource Center
Our Sisters' School
PAACA
PACE, Inc.
Pope Francis Outreach Center
Portsmouth Abbey School
Portuguese United for Education d/b/a/ Discovery Language Academy
Prince Henry Society of Massachusetts, Inc.
Reach Out and Read
River to Recovery
Rochester Council on Aging
Rotch-Jones-Duff House & Garden Museum
Salvation Army Canton
Salvation Army Fall River
Salvation Army New Bedford
Salve Regina University
Santa Cecilia Band
School on Wheels
Schooner Ernestina
Schwartz Center for Children
Seaglass Theater Company
Serve Home, Inc.
Seven Hills Behavioral Health
Seven Hills Food Pantry
Smith Farm at Borderland State Park
Somerset Council on Aging
Southcoast Chamber Foundation
Southcoast Health
Southcoast Health Systems - VNA
SouthCoast LGBTQ Network, Inc.
South Shore Community Action Council
Spirit of Somerset Festival
Swansea Council on Aging
Teach for America - Greater Boston
Tifereth Israel Congregation
The Trustees of Reservations
UMass Dartmouth Foundation
United Interfaith Action of SE Massachusetts
United Way of Greater New Bedford
United Way of Plymouth County
Veterans Association of Bristol County
Veterans Transition House
Westport Council on Aging
Westport Education Foundation
Westport Food Pantry
WHALE - Waterfront Historic Area League
Women's Fund SouthCoast
YEAH! Corps
YMCA Cape Cod
YMCA Southcoast
Your Theatre, Inc.
Youth Opportunities Unlimited, Inc.
YWCA of Southeastern MA
Zeiterion Theatre, Inc.
The mission of the SouthCoast Community Foundation is to mobilize philanthropy by matching donors and resources with community needs for the benefit of our region.
SouthCoast
2
The SouthCoast Community Foundation is proud to have supported the following organizations in 2022 through our foundation-directed and donor-advised funds.
Community Foundation
Grantmaking & Scholarships
9% WELLNESS, INCLUDING ENVIRON.
11% FOOD SECURITY
40% EDUCATION, INCLUDING SCHOLARSHIPS 19% ARTS & CULTURE 21% COMMUNITY & ECONOMIC DEVELOPMENT