SEPT • OCT 2022 MEDIA MAVEN Neal Spelce Reflects STEP RIGHT IN Shoes That Inspire BEST IN CLASS Top Lifestyle Insights LIFE of the PARTY BECCA CASON THRASH'S LOUVRE EVENT TRIUMPH: AN INSIDE LOOK AT THE THREE DAY GLAM A THON
2023 CADILLAC ESCALADE V THE ROAR OF LUXURY Preproduction model shown. Actual production model will vary. Available late summer 2022. ©2022 General Motors. All Rights Reserved. Cadillac® Escalade V®
CAVENDER CADILLAC 7625 N LOOP 1604 EAST (210) 226-7221 KEN BATCHELOR CADILLAC 11001 INTERSTATE HWY 10 (210) 690-0700 VISIT YOUR SAN ANTONIO CADILLAC DEALER TODAY. mysanantoniocadillacdealers.com
DALLAS - 1707 Oak Lawn - Tel. (972) 239-4430 HOUSTON - 4810 San Felipe Street - Tel. (713) 629-0442 In-store interior design & 3D modeling services * Bubble 2. Curved 3-4 seat sofa, designed by Sacha Lakic. Astréa. Armchair, designed by Sacha Lakic. Rocket. Cocktail tables, designed by Nathanaël Désormeaux & Damien Carrette. Sun Tropic. Rug, designed by Nany Cabrol.
French Art de Vivre
Park-sideHigh-riseliving.luxury. 99 luxury condos on top of Houston's first Thompson Hotel. Residences at The Allen offers resort-style amenities in the comfort of your own home.
Sales Gallery: 759 Gillette St, Houston, TX 77019 | 832.981.3350 | residencesattheallen.com Located on Allen Parkway across from Buffalo Bayou Park scan exploreto Delivering 2023 Starting at $1M
Our mission is to enrich the lives of our clients, colleagues, and communities through sound financial advice, integrity, and a commitment to service beyond expectation.
Founded in 1997 in Raleigh, North Carolina, CAPTRUST is an independent, investment advisory firm. With offices located across the U.S. and more than 1000 employees, we specialize in providing investment advisory services to retirement plan fiduciaries, endowments, and foundations and comprehensive wealth planning services to executives and high-net-worth individuals. We represent more than $23 billion of wealth management assets and have a significant business providing investment consulting services to institutional clients around the country. To give back to the communities we serve, our employees run the CAPTRUST Community Foundation, a registered 501(c)(3) charity founded in 2007 with a mission to enrich the lives of children and those in need. We have offices in: Austin, Boerne, Corpus Christi, Dallas, Houston, and San Antonio 800.216.0645 | captrust.com
The Volkswagen ID.4 AWD
Coming this September Visit Grapevine's Newest Resident Principle Volkswagen Grapevine With more than two years of planning, design and development, Principle Auto's newest addition is a 28,000-square-foot facility crafted with your needs in mind. Each detail was thoroughly vetted to ensure you have the best experience at every turn. From our lavish showroom to our state-of-the-art service facility staffed with Volkswagen Master Certified Technicians, and business center waiting area, we are prepared to serve you! 2351 William D. Tate Ave. Grapevine, Texas 76051 (972) 659 9999 • principlevw.com At Principle Auto, we are driven every day by our promise: • We Respect You and the Opportunity to Serve You. • We Value Your Time. • We Take The Risk – Never You. • We Deliver Exceptional Value.
Representing Austin's most remarkable properties, from Downtown Dwellings to Lakefront Estates. DARA ALLEN DARAALLEN.COM CHARLOTTE LIPSCOMB CHARLOTTELIPSCOMB.COM
Compass has the most Elite 25 agents in Austin . MONICA FABBIO THEFABPROPERTYGROUP.COM GARY & MICHELLE DOLCH AUSTINLUXURYGROUP.COM Compass is a licensed real estate broker and abides by Equal Housing Opportunity laws. All material presented herein is intended for informational purposes only. Information is compiled from sources deemed reliable but is subject to errors, omissions, changes in price, condition, sale, or withdrawal without notice. This is not intended to solicit property already listed. Photos may be virtually staged or digitally enhanced and may not refect actual property conditions.
Now more than ever, access to the elite network of Austin through a luxury agent is vital to getting you the highest and most accurate price for your home.
Dara Allen enjoys an exemplary reputation among real estate professionals in her 23 year career. As Director of Luxury Estates, founding Sales Manager for Compass Austin, and founder of Dara Luxury Group, Dara Specializes in Austin's most desirable luxury areas. Dara is long-time member of Elite 25, giving her access to the elite and exclusive Austin real estate market that few are privy to. As a result, Dara's clients receive the highest level of luxury real estate services in the city. Her unique marketing strategy has placed her in the top 1% of luxury estate sales in Texas. Bringing a particular "West Coast savvy" to all of her real estate practices, ara previously e celled in the high pro le mar ets o os ngeles amed "platinum triangle" which include the exclusive enclaves of Bel Air, Beverly Hills and Holmby Hills. Her many celebrity clients include entertainment industry elite, star athletes and Grammy Award-winning musicians.
Your Austin Luxury Expert.
Compass is a licensed real estate broker and abides by Equal Housing Opportunity laws. All material presented herein is intended for informational purposes only. Information is compiled from sources deemed reliable but is subject to errors, omissions, changes in price, condition, sale, or withdrawal without notice. This is not intended to solicit property already listed. Photos may be virtually staged or digitally enhanced and may not refect actual property conditions.
For the Savvy. For the Refned.
Dara Allen Director, Luxury Estates Dara@DaraAllen.com512.296.7090
harlotte s decades o success in the ustin lu ury mar etplace are con rmed by her 27+ years as a member of Austin's Elite25. Her consistent presence at the top of the luxury market is fueled by a lifetime of exceptional business, social, and real estate relationships that connect ustin s nest real estate with just the right people. Real Estate is About People and Relationships Charlotte Lipscomb Lipscomb Luxury Group Charlotte.Lipscomb@Compass.com512.789.6225 CharlotteLipscomb.com Delivering powerful expertise, knowledge, network and commitment. AIA AWARD WINNING PROPERTY IN BARTON CREEK PRICE UPON REQUEST ompass is a licensed real estate bro er and abides by ual ousing pportunity laws. ll material presented herein is intended or in ormational purposes only. n ormation is compiled rom sources deemed reliable but is sub ect to errors, omissions, changes in price, condition, sale, or withdrawal without notice. This is not intended to solicit property already listed. Photos may be virtually staged or digitally enhanced and may not refect actual property conditions.
THEACTIVEINDEPENDENT $4,995,000 THESOLDAUSTONIAN | DOWNTOWN $3,495,000 LAKESOLD AUSTIN WATERFRONT $3,300,000 WESTACTIVELAKE HILLS $10,950,000 DAVENPORTSOLD ESTATE $4,500,000 LAKEACTIVETRAVIS WATERFRONT $3,950,000 Some Feature Listings and Notable Sales Compass is a licensed real estate broker and abides by Equal Housing Opportunity laws. All material presented herein is intended for informational purposes only. Information is compiled from sources deemed reliable but is subject to errors, omissions, changes in price, condition, sale, or withdrawal without notice. This is not intended to solicit property already listed. Photos may be virtually staged or digitally enhanced and may not refect actual property conditions.
Monica Fabbio Realtor® | Luxury Home Expert Founder, The FAB Property Group thefabpropertygroup.commonica@thefapropertygroup.com512.825.8891 DAVENPORT ESTATE $14,400,000 | BUYER REPRESENTED SOLDLAKESOLD AUSTIN WATERFRONT $7,950,000 SPANISHSOLD OAKS $7,500,000 WESTLAKESOLD HILLS $6,750,000 LAKESOLD AUSTIN WATERFRONT $9,500,000 | BUYER REPRESENTED LAKESOLD AUSTIN WATERFRONT $5,750,000 WATERFRONT | LUXURY | RANCH & LAND Providing a FABulous Real Estate Experience For 20+ Years in Austin and Surrounding Areas
19SEPTEMBER• OCTOBER 2022 We're honored to be recognized among Austin's top luxury agents year after year, but it's our client's success that matters most. Gary & Michelle Dolch Luxury Real Estate Advisors austinluxurygroup@gmail.com512.656.5627 austinluxurygroup.comLAKETRAVISINC.COM $45,000,000 2212MOUNTAINVIEW.COM $4,500,000 LAKEAUSTINVIEWS.COM $7,250,000 2707 TRAIL OF THE MADRONES OFFERED AT $7,495,000 MYLAKEAUSTINHOME.COM $3,700,000 4310 RIVER GARDEN TRAIL OFFERED AT $12,250,000 * #1 Team in AustinABJ 2022 #1 *BUYER REPRESENTED. Compass is a licensed real estate broker and abides by Equal Housing Opportunity laws. All material presented herein is intended for informational purposes only. Information is compiled from sources deemed reliable but is subject to errors, omissions, changes in price, condition, sale, or withdrawal without notice. This is not intended to solicit property already listed. Photos may be virtually staged or digitally enhanced and may not reflect actual property conditions. Combined Years in Austin's Luxury Market 35 SOLDSOLD Scan to find out more about what sets us apart!
1770 Skyplace Blvd., San Antonio, TX 78216 www.Merlin1.com • Available 24/7 Contact Charter Sales for a price quote at 210.777.6839 charters@merlin1.com Citation III Interior
San Antonio's largest exclusive jet charter, with service area throughout North, Central America and the Caribbean.
YOURBRIDGETRAMEY.COMBRIDGET.RAMEY@SOTHEBYSREALTY.COM512.796.2602EXPERTINALLTHINGSAUSTINLUXURY
Bridg Ramey
Celebrated by more than $344 million in sales over the past two years and currently ranked as the #2 real estate agent in Austin, Bridget is the trusted leader for curating hidden gems, both on and off-market, for the world's most discerning buyers. Whether it's along the shores of Lake Austin, throughout the region's burgeoning in-city neighborhoods, or ranch properties, her personalized service and integrity artfully unite extraordinary homes with extraordinary lives. Bridget prides herself on providing luxury service at all price points. She is known for her intuition and attention to detail while employing a full concierge level of service. From the first moment you meet Bridget, you are a welcomed friend, and her love and passion for Austin shine through in all she does. Her all-star team uniquely delivers a breadth of hospitality that transcends the grand residential opportunities that await your discovery in our great city. Whether you're looking to buy, sell, or have questions, contact Bridget for your real estate needs. C.
$193 million SOLD IN 2021 $344 million SOLD IN THE LAST TWO YEARS $7. 2 million AVERAGE TRANSACTION PRICE 4321 CITY PARK THESKYVIEWESTATEOFATX.COMROADLISTEDAT$8,990,000 3710 ZENONLAKEAUSTIN.COMMEADOWBANKPRICEUPONREQUEST 2900 TOWNES TREASUREOFTARRYTOWN.COMLANELISTEDAT$13,900,000 4511 ISLAND THEVENETIANONLAKEAUSTIN.COMCOVELISTEDAT$7,500,000
Houstonian Becca Cason rash is known for her successful fundraising event prowess. Here, the super socialite raises the bar to new heights with her threeday Musée du Louvre gala events in Los
By Neal PhotographySpelcecourtesy of Neal Spelce
FEATURES
Morgan Photography by Linda Posnick
By e Society Texas Editorial Team Becca Cason rash24 SOCIETYTEXAS.COM
116. HELLO, SWEET THING Look no further than these exquisite shoes, in sugary, glorious colors, that will take you from here to way beyond there in spectacular, delicious style.
Sept2022Oct•
ByAngeles.LanceAvery
108. TELL ME THIS Neal Spelce not only witnessed history, but he also reported on it. A chronicler of both news and pop political culture, his time with LBJ is one for the books, as we see in this exclusive excerpt of his new memoir, With e Bark O .
100. OOH, LA L.A. LOUVRE
Piranesi Precious Jewels Since 1845 @kormanfinejewelry
TELEPHONE (210) 824-7878 TOLL FREE (800) 266-0676 PHYLLISBROWNING.COM The Very Best for Texas
As we expand into new markets throughout the state, our firm is prepared to support clients with unique local insight and industry expertise. We consistently meet the needs of luxury buyers and sellers throughout Central and South Texas with our knowledge of Residential, Land & Ranch and Commercial real estate. Call on our outstanding agents in your search for a property of true distinction. SETTING the STANDARD for REAL ESTATEACROSSEXCELLENCETEXAS The Very Best for Texas AUSTIN BOERNE FREDERICKSBURG NEW BRAUNFELS SAN ANTONIO
Emerald and diamond necklace by JB Star. At L Majors48Jewelry,Austin.
48. SPARKLE Green stones, whether emerald, tourmaline, or peridot, still dazzle like never before. Here, we present a few recommendations for the iredescent fire that has bewitched for centuries.
47. INTRODUCE Take a brief look at this exciting issue that previews the dynamic fall ahead...and all its vast possibilities.
56. LIST Our luxe curator, Rank & Style CEO Jamie Chandlee, and her team recommend her favorite fall accessories to make life a little more fashionable... and yes, green.
28 SOCIETYTEXAS.COM
58. THRIVE Austin Resonance Repatternist Mary Schneider o ers insight on how to navigate friendships, both new and those with a legacy.
50. EVOLVE Jay Remer, e Etiquette Guy, is always on duty to solve our modern social life's most perplexing questions in his wonderfully approachable way. is time, he shares insight as we all transition into fall.
52. GLOW Our beauty insider, Ana Bribiesca Ho , recommends the best trending beauty products to embrace the season's new green trends.
44. EDITOR'S LETTER Editor-in-Chief and Creative Director Lance Avery Morgan shares his always optimistically bright disposition for the fall months ahead.
56DressbyDel Core 54 Brittany Allen on Bravo's Project Runway At RizzoliUSA.com
40. CONTRIBUTE
54. DIVULGE Fashion designer and Project Runway star, Brittany Allen, shares some of her favorite things, tips, and tricks in life.
It takes a village to create this magazine and our digital media platform, SocietyTexas.com. Here's a look at some of the many talented dynamos who make it happen, as things cool o a bit during these fall activity- lled days.
ICON GLOBAL - A MARKETING MACHINE • INDEPENDENTLY LICENSED & INTERNATIONALLY CONNECTED FULL SERVICE BROKERAGE FIRM • FOR SALE | $60MM THE LODGE IN HUNTERS CREEK Hunters Creek Village | Houston, TX
INFO@ICON.GLOBAL | 214.855.4000 | WWW.ICON.GLOBAL $39.95MM$59.5MM$250MM$725MM$100MM$45MM$43.9MM$40MM$34.22MM$32.5MM$31.1MM SOLD RANCH • COMMERCIAL • UNIQUE RESIDENTIAL • APPRAISAL PRICE $60ANNOUNCEMENTMILLION THE LODGE IN HUNTERS CREEK A EUROPEAN ARCHITECTURAL MASTERPIECE 9-ACRE SECURE COMPOUND END OF ROAD PRIVACY PRIVATE 24-HR SECURITY PRIVATE WELL 2 DWELLINGS ULTIMATE PRIVACY & SECLUSION SOPHISTICATED EUROPEAN ELEGANCE
DEPARTMENTS
La Traviata. Courtesy
Brunch Scarf by August 70Morgan 32
64. FORECAST anks to the chic insider recommendations of THE EDIT ADVISORY's Krystal De Lisi and Ellen Mason, the world will be a prettier place to be this fall, based on the latest runway looks.
124. SAVOR Our editors Rob Giardinelli (Austin and Houston), Cynthia Smoot (Dallas) and Alexandra del Lago (San Antonio), are on the scene to recommend their favorite eateries across the state.
128. ATTEND Here's a selection of philanthropic events to consider supporting in September and October as the new social season begins, according to our Rob Giardinelli, who is always in the ballroom. of Houston Grand Las Ventanas, Cabo San Lucas, Mexico 64 Mercedes Benz S-Class 66 e Warwick Houston. Photo by Jenn 124Duncan SOCIETYTEXAS.COM
60. BROWSE To read or not to read? Always, always, always read the latest and greatest tomes available to enhance your life, as recommended by our Lance Avery Morgan.
122. EXHIBIT We are always seeking more cultural pursuits, aren't you? Here are some o erings from our state's nest museums and cultural institutions, according to our arts arbiter, Leanne Raesener.
122Opera
66. DRIVE Take a spin with e Gentleman Racers' Michael Satter eld as he reviews the engineering and style of the new Mercedes S-Class sedan.
70. PURSUE ere is always something new to discover in Texas...and beyond. Our editorial team shares the best things, places, and people to know and experience right now.
62. EMPOWER Our life coach columnist, Angie McCourt, shares her insight on how comparing ourselves to others on social media a ects our relationship with ourselves...and others.
Christopher Walling 485 Park Ave. New York NY 10022 www.christopherwallingjewelry.com 21mm.X16mmispearllargestThects.4.55tocts.3.65fromrangingsapphiresaregemsfourAll
34 SOCIETYTEXAS.COM 1302 THE CAPE // LAKE LBJ // HORSESHOE BAY 106 BUNNY RUN // LAKE LBJ // HORSESHOE BAY 114 BLUEBONNET CIRCLE // INKS LAKE // BURNET
35SEPTEMBER• OCTOBER 2022 909 CREST CIRCLE // LAKE LBJ // GRANITE SHOALS TAMMIE Tammie.Bennett@SothebysRealty.comBENNETT|830.265.0550OnLakeLBJ.com|TammieBennett.KuperRealty.com 1830 WILLIAMS LAKESHORE // LAKE LBJ // KINGSLAND Whether a stunning estate with exquisite details or a cozy fish camp cottage, a place at the Lake provides the luxury of a relaxing, laid-back escape in today's hectic world. BUY THE LAKE HOUSElife is short
THE VERY BEST EVENTS ACROSS TEXAS 75. SAN ANTONIO e Texas Biomedical Research Institute Gala 78. AUSTIN e St. FoundationDavid'sEvents 82. HOUSTON e Barbara Bush Literary Luncheon 84. DALLAS e Family Place ReuNite Event 86. SAN ANTONIO e San SymphonyAntonioGala 88. HOUSTON e Hermann LuncheonPark 90. AUSTIN e AustinBalletGala 92. DALLAS e Children's Cancer Fund Event 94. HOUSTON e MuseumHolocaustGala 96. DALLAS e AWARE ResearchAlzheimer'sEvent 98. AUSTIN Mack, Jack & McConaughey Gala 36 SOCIETYTEXAS.COM 75. SAN ANTONIO Callie Price, Lauren Biegler, Rebecca Nathan, Amelita Mauzé, Audra Kerr and Avril Byrne R.S.V.P. 82. HOUSTON Jenna Bush Hager and Barbara Pierce Bush 94. HOUSTON Dr. Kelly J. Zúñiga and Kristin Chenoweth 92. DALLAS Jamie O'Banion, Candice Romo, Hollie Siglin and Meredith Land 90. AUSTIN Leanne Raesener, Craig Miller and Mallory Miller 86. SAN ANTONIO Lew and Laura Moorman IV 88. HOUSTON Lynn Wyatt and Linda McReynolds 84. DALLAS Maxine Trowbridge, Marisa Howard and Roni Proter Kelly 78. AUSTIN Shonnery Pettit, Lesa Rossick and Nydia Romero 98. AUSTIN Mack and Sally Brown, Jack and Amy Ingram & Camila and Matthew McConaughey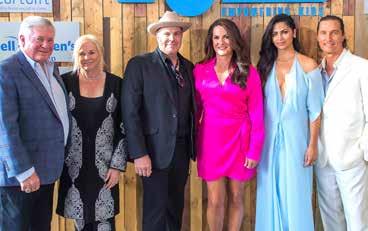 38 SOCIETYTEXAS.COM SEPT•OCT 2022 EDITOR IN CHIEF & CREATIVE DIRECTOR Lance Avery Morgan GRAPHIC DESIGN Beast Creative Agency Edy Hernandez • Andy Bernot SENIOR SOCIAL EDITOR Rob Giardinelli ASSOCIATE EDITORS Gordon Kendall • Eleanora Morrison • Leanne Raesener Jennifer Roosth • Cynthia Smoot • Rose Betty Williams DIGITAL DIRECTOR McKenna Kinder WRITERS Jamie Chandlee • Krystal De Lisi • Alexandra del Lago • Ashley Dobson Lori Duran • Jake Gaines • Rob Giardinelli • Ana Bribiesca Ho Gordon Kendall • Alexandra del Lago • Angie McCourt • Ellen Mason Lance Avery Morgan • Eleanora Morrison • Leanne Raesener • Jay Remer Jennifer Roosth • Michael Satter eld • Mary Schneider Cynthia Smoot • Neal Spelce • Rose Betty Williams PHOTOGRAPHY Tamytha Cameron • Danny Campbell • Catchlight Group Katie Clementson • Priscilla Dickson • Jenn Duncan • Gary Fountain Matthew Fuller Photography • omas Garza • Kristen Gilliam Mill Photography Studio • Oh Tannenbaum Photography Overstreet Photography • John Pesina • Linda Posnick • Nate Rehlander Hal Samples • Tyler Schmitt • Billo Smith Photography • Neal Spelce Michelle Watson • Rob Wythe • Jane Yun SOCIETY AMBASSADORS Natalie Bond Bloomingdale • Los Angeles Paul Bradshaw • Lisbon John Danielson • Washington, D.C. NATIONAL & REGIONAL ADVERTISING Rossana Leeper, RossanaLeeper@GMail.comPublisher210.861.3324 Rob Giardinelli, C.O.O./Assoc. Rob@SocietyTexas.comPublisher512.740.7534 Society Texas is published bi-monthly by Society Texas, LLC (Publisher). Reproduction in any manner in whole or part is prohibited without the express written consent of the Publisher. Material contained herein does not necessarily re ect the opinion of the publisher or its sta . Society Texas reserves the right to edit all materials for clarity and space and assumes no responsibility for accuracy, errors or omissions. Society Texas does not knowingly accept false or misleading advertisements or editorial, nor does the Publisher assume responsibility should such advertising or editorial appear. Articles and photographs are welcome and may be submitted to our o ces to be used subject to the discretion and review of the Publisher. All real estate advertising is subject to the Federal Fair Housing Act of 1968, which makes it illegal to advertise any preference, limitation or discrimination based on race, color, religion, sex, handicap, familiar status or national origin, or an intention to make such preference, imitation, or discrimination. Printed in the USA. Published by: Society Texas, LLC 1101 West 34th St. #262 Austin, Texas, 78703 To Subscribe & SocietyTexas.comDigital: Becca Thrash.CasonGown by Naeem LindaPhotographyKahn.byPosnick. On Cover: Home Décor and Gift Emporium Shop in store or online and give us a call or message us with how we can help you! We moved! Visit our new spot in Dominion Ridge at 22211 IH-10 W Suite 1110 Facebook, Instagram, and TikTok: @upmarketsa Website: www upmarketsa com Phone: 210.698.7774 Printed in Mexico PUBLISHER C.O.O./ASSOC. PUBLISHER Rossana Leeper Rob Giardinelli
GORDON KENDALL Our very fashionable Texan-turnedNew CoutureofInternational/NewexecutivefashionthecontributorYorker-turned-eternal-SouthernerGordonKendallisalwaysongoandonthescene.Heisafreelanceauthorandeducator.HeisalsoanmemberoftheFashionGroupYork,aboardmembereNationalArtsClub,amemberofeCouncil,andeMuseumatF.I.T.
ROB GIARDINELLI Certi ed professional coach and branding expert by day, social commentator by night, Associate Publisher and Senior Social Editor Rob Giardinelli is a man of many interests. He loves being a part of any room where social Texans exude their larger-than-life essence, whether cooking a meal at home for a small group of friends or being part of a non-pro t gala for over a thousand guests. Most of all, he appreciates how Texans so generously and passionately give back and relishes weaving his social commentary to showcase those who work tirelessly to raise awareness of important causes in the State of Texas and beyond
ANA BRIBIESCA HOFF Writer and enthusiast of all things beauty, fashion, travel, and healthy living-related, our Glow beauty contributor Ana Bribiesca Ho is currently working in the higher education nonpro t sector and has also launched AnaBribs. com. In this new lifestyle blog, she shares her passions, experiences, and special tips along with sneak peeks inside her life while also hoping to share large doses of inspiration. In this issue, she reveals the most alluring autumnal beauty secrets yet.
ANGIE MCCOURT
JAMIE CHANDLEE As a busy working mom of two, Rank & Style CEO Jamie Chandlee developed a strong passion for technologies that simplify consumer experiences, so people have more time for the parts of their lives not behind a screen. She and her team contribute our List column in each issue, and her vision for Rank & Style is to give people back the time they waste digging through endless fashion resources to nd the products they like. Chandlee is a graduate of e University of Texas at Austin and is grateful to be able to help people outside the o ce through her participation in numerous socially impactful organizations.
LINDA POSNICK Since the age of 13 years old, Linda Posnick has been fascinated with photography. A native Los Angeleno, she studied photography at Santa Monica College before landing a coveted position to assist the renowned American photographer, Herb Ritts. With 30 years of experience, Posnick's photos have been in over 13 global fashion and entertainment magazines, featured on DVD packaging, movie key-art posters, and books. In this issue she photographed the cover story of Becca Cason rash's Musée du Louvre gala in Los Angeles. For more information, visit LindaPosnickPhoto.com.
40 SOCIETYTEXAS.COM CONTRIBUTE cont'd...
MCKENNA KINDER Our new Digital Director, McKenna Kinder, is a social media specialist, content creator, photographer, and ads manager. A sixthgeneration Texan raised in San Antonio, her love for digital work began with photography. During the pandemic, Kinder pivoted from photography to launch a digital marketing agency focusing on social media, content creation, brand strategy, and strong client relationships. Connect with her on social@ mckennakinder and explore more of her work at eKinderIn uence.com.
EDY HERNANDEZ Edy Hernandez, Beast Creative Agency's founder, decided to take the idea of the traditional agency and turn it on its ear...or better said, let the problem speak for itself. e Beast addresses your marketing challenges with creative thinking. Solving such issues is their jam. ey have frequently helped their clients with non-marketing-related internal processes derived simply through a fresh perspective and ideation.
LORI DURAN Lori Duran has had a diverse career and currently researches interesting historical stories of social changes. is has been her life-long passion. Duran serves on the board of directors for the Austin History Center Association, where she is involved in coordinating volunteers and helping the Oral History Committee. She also writes articles for Society Texas and other publications and recently authored Austin's Travis Heights Neighborhood. She has also released her second book, e University of Texas at Austin: e First One Hundred Years.
Angie McCourt is a Success + Mindset Coach and the founder of Authentic Me Revolution. She helps her clients discover their elevated gifts, be true to themselves, and nd joy through mindset shifts and actions to create the life they want to live. She is the author of the transformational non ction book, Love Your Gifts: Permission to Revolutionize Authenticity in the Workplace, which o ers guidance on how to activate and use our elevated gifts by overcoming what has been holding us back. McCourt hosts the Shifting Inside Out podcast featuring guests who have challenged the status quo and brought their authentic self to work along with the vulnerability of their journey for others to model and from which to learn. Visit her at AngieMcCourt.com.
KRYSTAL DE LISI & ELLEN MASON As seen in our Forecast column, analyst and founder of THE EDIT ADVISORY, Krystal De Lisi, spent 15 years as Associate Vice President of Design at Victoria's Secret PINK, where she oversaw all facets of the design strategy and development process, from concept to delivery. Vice President of Marketing & Business Development, Ellen Mason, has 25 years of experience working with some of the best-known brands in fashion and music, including Kenneth Cole Productions and Gibson Musical Instruments. THE EDIT ADVISORY provides fashion entrepreneurs with the inspiration and insight they need to develop, produce, and market their brands sustainably and authentically. For more info., visit eEditAdvisory.com.
LEANNE RAESENER Our Associate Editor Leanne Raesener was formerly the city editor for both Brilliant and e Society Diaries magazines. A fth-generation Texan raised in Austin; she spent most of her career in Manhattan before we were fortunate to have her back in the Lone Star State. After working at Goldman Sachs in Charitable Giving for many years, it only deepened her interest in philanthropy. She supports many charities but holds most near and dear to her heart, her brother, Jack Frederick Raesener's Scholarship Fund, Ballet Austin, and NYU FACES. Her love of life, generosity, creative style, and wordsmithing are a winning combination.
NicoleMera.comPrivate Jeweler 9.50ct Oval Ceylon Sapphire & Diamond Ring 1.98ct Oval Colombian Emerald & Diamond Ring
JAY REMER Our Evolve columnist, Jay Remer, Canada's Etiquette Guy, catered his rst dinner party at the age of 14 and hasn't looked back since. Raised in Wilmington, Delaware, Remer emigrated to Saint Andrews, New Brunswick, Canada, where he owns and operates e Windsor House, an 18th Century residence. Remer produces several shows, which can be viewed on YouTube, and for CHCO-TV, New Brunswick, Canada's only community channel. His bi-weekly newspaper column is published in the TelegraphJournal in Saint John, NB, Canada. Remer also happily speaks, writes, and teaches civility. His book, e Six Pillars of Civility was released this year.
MARY SCHNEIDER Mary Schneider, who contributes in this issue to our rive column, has been a student of energetic medicine for 30 years. She has been a Certi ed Resonance Repatterning Professional in private practice in Austin for the past 20 years (RePatternIt.com). Schneider is also an ordained minister and has studied numerous alternative modalities such as homeopathy, the Chinese 5 Element Acupuncture System, Ayurveda, and the Chakra System, to name a few. She loves regularly speaking in the community about how we heal.
ROSE BETTY WILLIAMS Wherever there is a wonderful party, there is usually Associate Editor and social chronicler Rose Betty Williams. She also leads symposia, plans events, serves on boards, and supports organizations from OperaAmerica to the Helping Hand Home for Children. Williams also facilitates networking for project and product development. Williams is a longtime Austin resident, freelance writer, and photographer with a passion for ne art, music, wine, books, tennis, food, and life…as well as a deep love for her family and community.
42 SOCIETYTEXAS.COM CONTRIBUTE
JENNIFER ROOTH Our talented and terri cally connected Associate Editor Jennifer Roosth is a Houston-based writer who never ceases to be amazed by the wonderfully generous spirit of the Houston philanthropic community. "It's nice to live in a city where so many are excited about giving back," she says. "In the process, they throw some mighty ne parties."
CYNTHIA SMOOT Meet Cynthia Smoot: publicist, freelance lifestyle and travel writer, Dallas in uencer, and Southern Belle. Her passion is being a connector, and whether it's through her role as a Publicist for Gangway Advertising, social media, or her freelance work, she loves to shine a spotlight on the people, places, events, and services that give Dallas its avor. Connect with her on all social media platforms @OhSoCynthia.
MICHAEL SATTERFIELD Our Drive columnist Michael Satter eld is an award-winning journalist, traveler, photographer, and lifelong automotive enthusiast who has been featured in Forbes, Hot Rod Magazine, A-Cars, Easy Riders, and many other publications. Satter eld founded the popular men's lifestyle site, eGentlemanRacer.com, as a blog in 2002, which has grown to become an online and print magazine reaching hundreds of thousands of readers every month. is month he writes about the new luxe Mercedes S-Class sedan.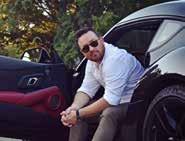 follow us on instagram @gardenroomatx1601West38th Street at Kerbey Lane Austin,Texas • 512-458-5407 Monday through Saturday www.GardenRoomBoutique.com10:00am-5:30pm
44 SOCIETYTEXAS.COM
Lance Avery Morgan, Becca Cason rash and Rob Giardinelli At LA L.A. Louvre. Photo by Linda Posnick
THERE'S JUST SOMETHING ABOUT A GALA...WITH SO MUCH WORK that goes into celebrating and supporting an organization for just one night. No gala is perfect mind you, yet I have seen many that have come quite close. I'll never forget when I donated my time to raise funds as a dancer for the Center For Child Protection's very rst Dancing With e Stars in the mid-2000s. None of my fellow dancers who terpsichored on stage for the maiden voyage of the gala (that now regularly raises well over a million dollars in one evening) knew what to expect while danc ing in a ballroom of over a thousand contemporaries. ere was one life lesson I acquired in the arduous nal days of the months of rehearsing a dance production number that I still think would rival the scope of work of anything you might see on an episode of ABC's Dancing With e Stars hit series. e lesson was so simple and shared with me by my professional dance partner, who helmed our competitive dance duo. Go out there and do your best. No one in the audience will see you've made a mistake...because they don't know your choreography. It was a pivotal moment that I absorbed and have often applied to life since, and certainly life while chronicling the social We'vescene. all attended so many wonderful galas, and some that, well, had the potential to be wonderful. Our cover story feature this month shares an insider's look at one of the grandest galas in years, Housto nian Becca Cason rash's series of events to support the Musée de Louvre. It has previously occurred mostly in Europe, yet due to the pan demic, she brought the action closer to home, in Los Angeles. "What is so majestic about an event hosted by Becca is that you have the most wonderful mix of familiar faces and interesting people you would never meet otherwise," noted Society Texas COO Rob Giardinelli, who was in attendance. " e combination of these two elements creates fabulous, unforgettable experiences you will remember for the rest of your life."
His new book, With e Bark O , is a true page turner for true Texans. And don't forget to enjoy our one-of-a-kind feature on fall shoes to set you on the path to fun. Along with our wildly talented lifestyle experts, writers, editors, de signers, and publishing teams, we love all things Texan as we continue to celebrate and elevate the ner things in life for you to also enjoy. Now that we're all back in the saddle this fall season, let's get out there and be as spectacular as always. Until then, see you in the ballroom.
It was a three day tour de force of parties and unforgettable rare, pri vate art collection viewings to remember, as you'll read about and see, which might inspire your own gala planning in the future. Along with that story, we catch up with another Texas luminary, leg endary media professional Neal Spelce, who witnessed and reported on just about as much of the events that have shaped our world as anyone.
LargesseEDITOR'SLETTER
Oblige
Lance Avery Morgan Editor-In-Chief & Creative Lance@SocietyTexas.comDirector@societytexas
A staple for fall, leather is elegant, comfortable, and only gets softer and more supple with age. Add a sense of richness and refinement to your space with luxurious leather sofas, armchairs, bar stools, benches, and tufted ottomans. Our San Antonio showroom is your destination for the finest names in leather. Explore our selection of handmade furnishings from Hancock & Moore, Italian-crafted seating from Bracci, and more. Furnishing beautiful Texas homes since 1890. 210 WEST RECTOR, SAN ANTONIO, TX 78216 210-342-9411 MONDAY SATURDAY: 11AM 5PM SUNDAY: 12PM 5PM STOWERSFURNITURE.COM FACEBOOK.COM/STOWERSFURNITURE @STOWERSFURNITURE IN THE LAP OF LUXURY
At Frost, we pair a time-tested, disciplined approach to fi nancial planning with a dedicated one-on-one relationship with each customer. And we'd love the chance to put that approach to work for you and yours. Financial solutions for YOU, YOUR FAMILY, YOUR GRANDKIDS AND THEIR GRANDKIDS. Visit us at frostbank.com or call (800) 292-1292 Investment management services and trust services are o ered through Frost Wealth Advisors of Frost Bank. Investment and insurance products are not FDIC insured, are not bank guaranteed, and may lose value. Brokerage services o ered through Frost Brokerage Services, Inc., Member FINRA/SIPC, and investment advisory services o ered through Frost Investment Services, LLC, a registered investment adviser. Both companies are subsidiaries of Frost Bank. Additionally, insurance products are o ered through Frost Insurance. Deposit and loan products are o ered through Frost Bank, Member FDIC.
47SEPTEMBER• OCTOBER 2022 TAKE A WALK ON THE MILD SIDE is Tequila crystal ankle strap cocktail sandal is the perfect neutral to give any ensemble the bright punch it needs this fall. $1350. By Aquazurra. NeimanMarcus.com.At
Lance Avery Morgan and our dazzling Society Texas editorial team has chosen our favorites to inspire you. Green FireSophiaLoren,1960s
SOCIETYTEXAS.COM is amazing necklace has four strands of coin pearls and emerald beads (83.5Ct.). e large hexagonal Jaipur emerald slice (103.95Ct.) is set with six diamond baguettes (.71Ct.) and has a ridged 18K yellow gold clasp. $70,320. Designed by Christopher Walling. At ChristopherWallingJewelry.com.isexquisitecontemporary ivory enamel cigar band ring with a center peridot, is enhanced with gemstones, and is crafted in 18K yellow gold. Price upon request. By Margo McKinney. At Neiman Marcus Houston. Layer on the jewels, please, with this Oscar Heyman Zambia emerald and statement ring that is sure to wow. Price upon request. At KormanFineJewelry.com. is stunning ring, of a 1.98Ct. Colombian oval emerald, set among 54 round brilliant diamonds, is in platinum. Plus, it has a thoroughly modern look to it. $50,000. Designed by Nicole Mira. At NicoleMera.com. ese thoroughly modern Goshwara emerald beaded earrings are the perfect statement piece for any special occasion. Price upon request. At KormanFineJewelry.com.
Need something to wear to your next masked ball? Or, to the club for lunch? We recommend green, green, green jewels to enliven any ball gown or daytime ensemble.
ese darling button earrings feature a pair of lemon quartz, enhanced with diamonds and tsavorite, crafted in 18K yellow gold. Price upon Center: In the future, this gorgeous emerald and diamond necklace in 18K white gold might cascade down your pretty neck. e emeralds total 4.48 carats and the diamonds total 1.84 carats. $49,500. At Lee Michaels Fine Jewelry. At LMFJ.com.
49 is emerald and diamond bracelet features 19 perfectly matched round emeralds and 19 round diamonds in a dynamic prong setting. Handcrafted in pure platinum. Price upon request. By JB Star. At L Majors Jewelry, Austin.
Just think of how gorgeous these will look and feel hanging from your lobes. Pretty terri c. e emeralds total 6.62 carats and the diamonds total 4.84 carats. $76,500. At Lee Michaels Fine Jewelry. At LMFJ.com.
Exactly right for any occasion, these paisleyuted emeralds (10.46Ct.) and multi-color sapphires are set in oxidized sterling silver. $30,000. Designed by Christopher Walling. At
Right:ChristopherWallingJewelry.com.Trythisstunningemerald and diamond necklace of round and marquis cut stones. Surely it will t. Handcrafted in pure platinum. Price upon request. By JB Star. At L Majors Jewelry, Austin.
An emerald-cut emerald? Why, that would be absolutely perfect. e 2.27Ct. stone is set in platinum, surrounded by diamonds, and o ers a regal point of view with its design. $51,000. Designed by Nicole Mira. At NicoleMera.com.
Moments at Matter
Dear Etiquette Guy, Now that gala season is beginning again, is it acceptable to do "Dutch" tables and invite eight other people to an event to share our event table?
Dear Busy Bee, Traditionally, white and linen were hung up after Labor Day, marking the end of the summer season. Typically, people would close their summer cottages and swap out their summer wardrobe for fall and winter. From a practical perspective, we replaced the whites and linens with our favorite light cottons and autumn hues stashed safely in the cedar closet or mothballs for the summer. However, like many old traditions, new lifestyles often demand even more practicality and exibility since warmer weather extends further into the autumn months. Many of us like wearing summery and oral clothes throughout the year–and that's just ne. I recommend allowing common sense and your stylish persona to guide your sartorial choices. Creativity reveals our personalities and what better way than fashion to make our inner selves shine?
Dear Etiquette Guy, IT'S SOMETHING WE ALL KNOW YET OFTEN FORGET. CAN YOU please remind me of the rules for white and linen worn after Labor Day? Since it's so warm, could we extend that wear?
How should I proceed?
Laboring Over It
Dear Tabled for Now, Dutch tables are far more common than you might expect. Charity galas depend on fundraising as a signi cant budget line item, as we know. Other than corporate sponsors and the uber-wealthy, most people cannot a ord the largesse once shared generations ago.
Tableaux Taboo
Sharing tables makes much sense. First, it allows others to attend an event supporting a favorite charity they may otherwise not a ord. Also, since we've grown accustomed to enjoying small groups, the Dutch option is easy for carrying on this new tradition. Humility comes into play when weighing the pros and cons of Dutch tables. e goal of attending any gala is for everyone to be comfortable, have a great time on all levels, and support a worthy cause.
As the world seems to become a more complex place to live, we, along with our very own Etiquette Guy, Jay Remer, recommend that we all simplify, simplify, simplify. Here are a few of his sage insights to support your own social conundrums as we enter the fall social season.
EVOLVE
Curious & Apprehensive
50 SOCIETYTEXAS.COM
Dear Newly Neighbored, When I meet challenges like this, and they are beyond awkward, I make a real e ort not to put any oxygen into the relationship. Being cordial is one thing, but thinking you'll change their perspective, or they'll change yours, is a non-starter. I would limit my contact and not engage with them on social media until I get to know them better. Social media can cause havoc in any relationship. We can live side by side with one another and share di ering views. Sometimes civil debate can be a healthy way to form relationships, but with the divisiveness that rides roughshod today, such discussions are rare. Please proceed with caution and reserve judgment as you get to know them.
Dear Etiquette Guy, We recently moved into a new area and met our next-door neighbors, who we thought were friendly and engaging. e next day they invited me to their social media account, and I was shocked at their political and social POV on hot-button topics.
Dear Etiquette Guy, When making a toast to a guest of honor at a meal or an event, should it occur at the beginning, the middle, or the end? Terri cally Toasting Dear Toast with e Most, Making toasts at celebratory events is a traditional and essential component of most formal occasions. Such events almost always are in honor of someone. e host should always give the rst evening toast, which typically welcomes guests and includes making a toast to the guest of honor. is occurs once all the guests are seated. When dignitaries are guests, plan any toasts according to proper protocol. ere is some exibility, but this is not an opportunity to go out on a limb with creativity. Save that for less programmed events where you want a less formal tone.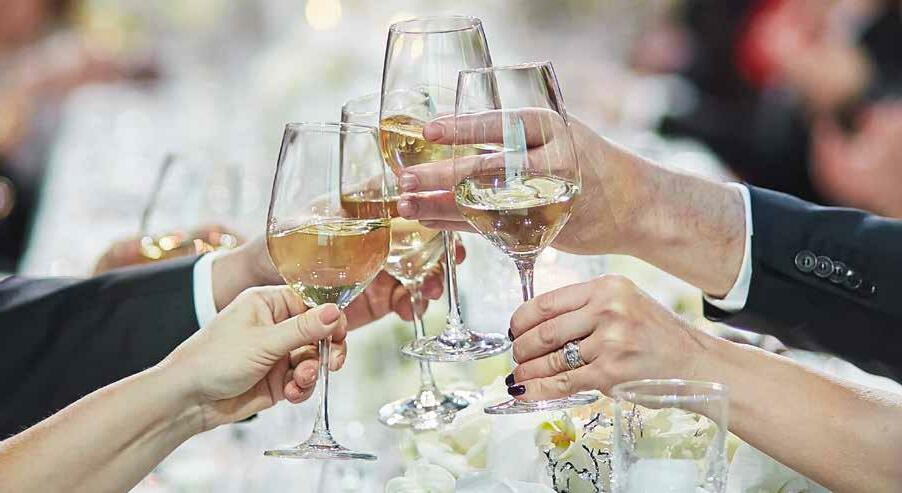 ONE NORTH STAR OVER FIVE DIVISIONS AND TWELVE OFFICES ACROSS CENTRAL AND SOUTH TEXAS Spring Branch 830.224.8430 | Boerne 830.816.7200 | San Marcos 512.214.6600 | New Braunfels 830.608.5400 | Global Luxury 210.483.5700 | CBC Alamo City 210.483.6250 Bandera 830.850.6700 | SA North Central 210.483.7070 | Harper Property Management 210.483.7040 | SA North West 210.483.6400 | Laredo 956.722.4822 | CBC Intenational Gateway 956.937.2867 ©2022 Coldwell Banker D'Ann Harper, REALTORS ® All rights reserved. Each office independently owned and operated. An Equal Housing Opportunity Company. | CBHARPER.COM Prestige. Pedigree. Power. THE GLOBAL LUXURY DIFFERENCE. Our brokerage is a remarkable force in the arena of high-end real estate across Central and South Texas with an impressive 41% year-over-year growth. Our affiliated agents serve a global network of high-net-worth clientele and represent some of the region's most prestigious properties. Experienced buyers and sellers in the luxury home market can be certain there is no better brokerage for their business than with Coldwell Banker D'Ann Harper, REALTORS® Global Luxury. 210.483.5700 | CBHARPERLUXURY.COM
SKIN Brighten, protect, and strengthen in one simple step for plump, Armani'swithmoisturizedsmooth,skinGiorgio Crema Nera $420. NeimanMarcus.com.At
GoddessGreen
CHARGEDSUPER
ALL THE WAY Light-up and amplify the color of your eyes with EndedMetallicTilbury'sCharlotteMatte&Doubleeyelinerin Green Lights. Two rich and dazzling shades will add a magical contrast to hazel eyes and Sephora.com.eyes,enhancebeautifullygreentoo.$32.At
IMPRESSIONIST LIPSTICK
CLIP. TRIM. POLISH. e unconventional nail shade is in high demand this year. Try Gucci's Vernis à Ongles Nail Polish in Melinda Green–a brilliant highshine long-lasting nail polish for the perfect pop of green and yesteryear
LET SUMMER LINGER Tom Ford's Eau de Vert Boheme recalls the majestic atmosphere of the Corsican beach, vibrant with Sicilian mandarin and magnolia in a très chic vert bottle. $134. At TomFord.com.
GREEN JADE Knesko's Green Jade roller will tone and de ne your skin and reduce pu ness and ne lines by improving circulation. e power of the gemstone is said to boost con dence, intensify one's spirituality, and enhance intuition. $75. At BergdorfGoodman.com.
52 Whether neon, olive, or emerald green, there is a vivaciously verdant shade for your fall beauty routine. A trend that is somehow incredibly bold, yet oh-so-subtle, is the hint of color that is bright, bold, fun, and here to stay, according to our resident beauty expert, Ana Bribiesca Ho .
We might not be bold enough to rock a green pout. Instead, try e Rouge, from the new limited-edition Hermès collection–a delicate tinted veil of light for your lips in a vibrant and impressionistic green case. $72. At NeimanMarcus.com.
MAGICAL GREEN GEL e Peter omas Roth Cucumber Gel Mask is a miraculous green gel that soothes, hydrates, and detoxes skin with the natural powers of botanical extracts from Cucumber, Papaya, Chamomile, and more. $55. At Nordstrom.com.
GREEN LIGHTS
GLOW
GROW, BABY GROW Stimulate hair growth with Royal Fern hair serum, a powerful blend of natural ingredients for luscious and nourished locks. Plus, it has a refreshing scent. $80. At NetAPorter.com.
LUCKY YOU Colourpop has created the Just My Luck palette, which features nine richly pigmented shadows in every shade of green you will need! $19. At Ulta.com.
830.998.1556 • BLACKCHALKHOME.COM FOLLOW US @BLACKCHALKHOMEANDLAUNDRY
SOCIETYTEXAS.COM DIVULGE
Kacey Musgraves.
Photo by Justin Higuchi.
Courtesy of WikipediaBrittanyCommonsAllen AllenBrittanybyleggingsandTop Stranger ings. Courtesy of Net x 54
What everyone/woman should try in her lifetime is...to go on a trip and travel by herself at least once because it is exhilarating. You get to do all the things you want to do and see what you want to see. One thing I am exceptionally good at that most might not know would be...I have formal vocal training. I used to sing through college. I thought it was what I wanted to do, but it didn't ful ll anything for me. e beauty essential you'd have to pry out of my cold, dry hands is...dry texturizing spray. My hair is ne, so I need something to help me style it. I want to make it a greener world by...I like to think we are making a greener world every single day in my studio. We are made-to-order. We aren't working with manufacturers and sitting on a bunch of inventory like other brands, "hoping it will eventually sell." at is how fast fashion started, and these brands are why our earth is polluted with so much unused apparel. is in dustry must change.
Austinite Brittany Allen's bright and happy designs are as colorful as she is. Her time as a fan favorite on Bravo's hit, Project Runway, helped pave the path to her design success. Here, she catches up with our Lance Avery Morgan to share her essence with the world.
What I love most about designing is...the freedom of ex pression. I love channeling my energy and emotions into a design. It allows me an outlet for what I am passionate about while creating garments that make people feel in credible in their own skin. My style icon is...Kacey Musgraves. She is timeless, yet so chic all the time. My personal style signi ers are...bright colors and prints. I always want to wear something that is a state ment. Best career advice I've received is...to put your blinders on while doing your thing. It's like the horses at the Kentucky Derby. Stop looking at what other designers are doing. Whatever they have going on means it's already being done. Do something di erent and contribute your per sonal design aesthetic to the industry. ree qualities that got me where I am today are...I am a very motivated Type A person, ex tremely ambitious, and a risk-taker. How I made my rst dollar was...I worked retail at a small boutique in Arkansas, which taught me so much about customer service.
Last show I binge/marathon watched was... Stranger ings. It's my favorite show ever. First CD I bought happened to be...Britney Spears' debut album. I haven't missed one since.
DesigningWoman
HABERDASHERYBOUTIQUE.COM 221 E MAIN STREET, FREDERICKSBURG(830)9902462
4
DESIREGREEN
A
LIST Jennifer Lopez, Versace runway, 2020 MY, ISN'T SHE POLISHED Don't trespass on this deep, lush green nail laquer, Stay O the Lawn. Complete any look with this OPI's green nail polish shade and you'll love all those admiring stares. $10.79. At Amazon.com.
ESTATE OF MIND Set with large oval-cut crystals, Roxanne Assoulin's Simply Emerald necklace, might be mistaken as an estate piece. It is designed to sit along the collarbone, creating an iridescent, water-colored light play. $310. At MatchesFashion.com. 56 SOCIETYTEXAS.COM
5 3 2
CHAMPAGNE IS ALWAYS A GOOD IDEA With these Estelle colored glass coupes, in a set of six, you'll dream up new things to toast. In Forest green, at a slim 7.5"x4.4" tall, they'll soon be a new heirloom. $205. At ModaOperandi. com.
CROSS YOUR HEART, OK? Wandler's vibrantly neutral green Hortensia mini cross body bag is made in Italy from supple leather with a sculpted silhouette that echoes the label's meticulous craftsmanship. $930. At MatchesFashion.com. e new, new favorite color this season? Yes, indeed, it is green. We're nourished and renewed by its bewitching spell, aren't you? Join our style expert and Rank & Style CEO Jamie Chandlee, and her team, for their bright fall recommendations.
1
SHAKE YOUR GROOVE THING e Royal Dancer feather hem sequined mini-dress might give you the con dence to try things you might not have imagined. On the dance oor, that is. $1995. By Johanna Ortiz. At ModaOperandi.com.
8
7
SHADOW DANCER Mix and match these six highlypigmented wearable shades from the Essence Dancing Green eyeshadow palette. e soft, yet shimmering shades are suitable for any song and dance.
57SEPTEMBER• OCTOBER 2022
10
EYES ON THE BALL Accented with crossing straps of luminescent green satin, Aquazzura's Italian crafted Yes Darling sandals feature a silver stiletto heel with a prefect crystalfrosted disco ball base. You'll be kicking up your heels soon. $950. At MatchesFashion.com.
9
6
OLIVE A GREAT COAT, DON'T YOU? is Weekend Max Mara's green Caraibi coat is cut to a generous, oversized, silhouette from tactile, virgin mohair and alpaca wool, with a concealed double-breasted front. In neutral olive green, it pairs with almost everything. $865. At MatchesFashion.com.
PRIME RIB is glorious Kelly-green sweater, in deliciously ribbed cashmere with a loose crewneck and dropped shoulder silhouette, will be your very favorite for fall. It can even be monogrammed on the sleeve. $395. At LaligneNYC.com.
Oxytocin is involved in bonding, between lovers–and mothers and their infants. It creates the romance. Dopamine impacts the development of social memories and preference.
58 SOCIETYTEXAS.COM
How do you de ne your friendships right now? Robust? Genuine and loving? Transactional? Our own Mary Schneider, a Resonance Repatterning expert based in Austin, shares her perspective on how friendships sometimes evolve.
As in romantic relationships, friendships can indeed end, or have a natural expiration date. Sometimes couples, as well as good friends, can grow apart. It's helpful to know that when a friendship comes to completion, it isn't necessarily a bad thing. Change can be an opportunity.
e Secrets of Lasting Friendships, David Brooks article in e New York Times, cites Robin Dunbar's book, Friends. Dunbar is celebrated for his 'number: 150'. Brooks quotes, " e maximum number of meaningful relationships most people can have is somewhere around 150. How many people are invited to the average American wedding? About 150. How many people are on an average Christmas card list? About 150. How many people were there in early human hunter-gatherer communities? About 150." Maintaining 150 friendships? at can often seem Brooks'exhausting.articlegoes
THRIVE
According to Catherine Pearson in her New York Times piece, How Many Friends Do You Really Need? " ree decades ago, 3% of Americans told Gallup pollsters they had no close friends; in 2021, an online poll put it at 12%. A year into the pandemic, 13% of women and 8% of men aged 30 to 49 said they'd lost touch with most of their friends."
on to reference Je rey Hall, an expert in the psychology of friendship, who studied 112 University of Kansas freshman and found it took about 45 hours of presence in another person's company to move from acquaintance to friend. To move from casual friend to meaningful friend took another 50 hours over a three-month period, and to move into the inner close friend circle took another 100 hours.
What do you look for in a friendship? For me, friendship requires reciprocity. By reciprocity I am not referring to a transactional relationship. Where every favor or dinner is matched one-to-one, spontaneity can be crushed, and intimacy compromised. ere doesn't need to be a score keeper. In true reciprocity, a subtle feeling of lightness and ease is present. What commonly exists is a mutual understanding all will work out at some point, or not. No worries.
Lauren Mechling writes in her New York Times article, How to End a Friendship, "We are wired to pursue friendship: In the company of our favorite companions, studies have found, our brains release dopamine and oxytocin.  e early stages of friendship are their own romance."
What's e Basis Of True Friendships?
SOME PEOPLE DISTINGUISH SPRING AS THE SEASON OF REBIRTH, renewal, and rejuvenation. Others consider it to be fall. Which one are you? ose in favor of spring cite nature's pristine growth and the birth of all creatures great and small...spring is heady and the harbinger of new romance. ose partial to fall allude to innovative new cars and TV show introductions historically, as well as harvest time and the brandnew school year. Of course, the season kicks in from football games to galas to the holidays. We here choose fall–it is a time of renewal as it signals the hope of wonderful things and perhaps most of all the possibility of new bonds and friendships. Particularly this fall. e pandemic and its isolation provided an opportunity for us to look at what types of friendships are the most important to us. And what friendships are, well, not so vital. It wasn't necessary to look at our relationships and their value...it just happened. It can be said this was one of the few bene ts revealed during this challenging time. e pandemic enabled us, really forced us, to appraise our relationships in every sphere of life.
Rev. 08/22 #829294111 WEALTH MANAGEMENT Comprehensive Wealth Management Solutions At Broadway Bank we understand the key to building a lasting legacy requires a comprehensive approach to your financial planning. Our team will take the time to learn about your unique circumstances and identify the values most important to you and your family. As a client, you will have a dedicated team of impeccably credentialed professionals to provide thoughtful and custom-tailored advice and guidance. Our team's expertise goes beyond trust administration and investment management. We o er a wide array of specialty services including: • Estate settlement • Oil and gas mineral management • Real estate management Let our team help you build your legacy. broadway.bank/wealth • (844) 200-0758 • Foundation management • And more Not FDIC insured Not guaranteed by the bank Not a deposit Not insured by a federal government agency May lose value Investments are:
OCCASIONS TO CELEBRATE By Alex Hitz
BROWSE 60 SOCIETYTEXAS.COM
MAN TO MAN: AN OBSESSION By Florent Barbarossa is celebrates a powerful, revolutionary, and sometimes controversial selection of artworks from Pierre Passebon's outstanding personal collection of paintings, sculpture, photography, ceramics, and drawings...all with a focus on men. $40. At RizzoliUSA.com.
ALAÏA AFORE ALAÏA
PARISIAN BY DESIGN: INTERIORS BY DAVID JIMENEZ By Diane Dorran Saeks Learn how to decorate like a Parisian with tips for decorating in the French style, including chic paint colors and setting an elegant table. Inspiring entries on where to soak up the best designs in Paris are included. Oui Oui. $55. At RizzoliUSA.com.
THE LITTLE THEATER OF VINCENT DARRÉ By Vincent Darré is handsome oversized volume is a lavishly whimsical scrapbook bursting with creativity that presents twenty recent projects, inspiring encounters, and ephemeral decor created by the French theatrical designer. $75. At RizzoliUSA. com.
Book Smarts
A WORLD HISTORY OF WOMEN PHOTOGRAPHERS By Luce Lebart and Marie Robert is is a bold and beautifully illustrated manifesto as well as an invaluable work of reference. Spanning from 1850 to the present day, this remarkable volume showcases images by 300 women photographers, and portrays their views of the world then and now. $85. At amesAndHudsonUSA.com.
Summer reading? You bet. Here, our resident bibliophile Lance Avery Morgan has selected some of the best, and surely most artful, tomes to inspire you during the warm weather season.
By Carla Sozzani
A collection of more than a hundred recipes inspired by traditional Southern fare and French culinary air, with an emphasis on seasonal fresh-from-themarket ingredients that are perfect for social gatherings. Entertaining expert Hitz imparts cooking, serving, and entertaining secrets to ensure success. $45. At RizzoliUSA.com.
Go big or go home, right? Here's a tome that is a master class in maximalist design. Each theme of color, pattern, elements, layering, and surfaces is accompanied by essays from today's top design professionals and accompanied by bold photography. $55. At RizzoliUSA.com.
From apprenticeships to encounters with Paris's creative and society crowds, this book pays homage to iconic designer Azzedine Alaïa's evolution as one of the most sought-after talents in the world. $95. At RizzoliUSA.com.
COLORFUL WORLD By Mira Mikati Fashion designer Mira Mikati has always found joy in traveling and the unfamiliar places buzzing with vibrant colors. Here she transports readers to  fty of the most colorful places on earth—from Greece to Japan, Indonesia to Italy—delivering a jolt of optimism and enthusiasm. $29.95. At RizzoliUSA. com.
FLORA PHOTOGRAPHICA By William A. Ewing and Danaé Panchaud
With 200 colorful images, this volume links the very best of ower photography from the past 20 years with its predecessors–canonical oral works from the realms of photography, illustration, and painting. $65. At amesAndHudsonUSA.com.
MORE IS MORE IS MORE By Carl Dellatore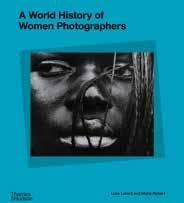 SOUL: THE INTERIOR DESIGN OF ORLANDO DIAZ-AZCUY
From the ancient world to pop art, Yves Saint Laurent regularly took inspiration from art history as he combined colors, and carved out new forms. It inspired him to rethink the structure of garments in order to create his own masterpieces...as this volume shows. $50. At amesAndHudsonUSA.com.
By Gerry Badger
VIVIAN MAIER By Christa Bluëmlinger, Ann Marks, and Anne Morin Maier's work is a treasured discovery in the photography world. Drawing on unpublished archives and recent scienti c analyses, this retrospective sheds new light on her talents as a street photographer in mid-century Chicago. She led an anonymous life as a nanny and photographed the world through her immigrant eyes. $65. At amesAndHudsonUSA.com.
By Alastair Gordon Architect Henry Melich showcases the best of his Bahamian island projects, in sunny retreats such Lyford Cay, Harbour Island, and the Windermere Islands. ese homes he created for his clients o ered a romantic sense of escape and a discreet air of tranquility. $60. At RizzoliUSA.com.
No matter the location, every Manger project combines traditional inspiration with contemporary elegance...from a Park Avenue apartment, a historically restored house perched on the cli s of Scotland, to a contemporary home overlooking Mallorca's Bay of Palma, and beyond. Dreamy. $50. At RizzoliUSA.com.
CURRENTLY CLASSIC: JONATHAN RACHMAN DESIGN By Jonathan Rachman and Dean Rhys-Morgan Interior decorator Rachman opens the doors to his glamorous universe in this volume illustrating his eclectic, vividly colorful, and markedly re ned style, through various projects undertaken for his prestigious clients. $65. At RizzoliUSA.com.
YVES SAINT LAURENT & ART
ROMANCING THE HOME
UNDER THE SUN: AROUND THE WORLD IN 21 HOUSES
Each residence featured in these pages is simple, functional, and beautiful, achieved with exactitude, attention to detail and craftsmanship by the minimalist Cuban-born designer. $65. At RizzoliUSA.com.
By Roland Beaufre A look at dreamy tropical estates by renowned interior designers and tastemakers alike. It's a glimpse into the private retreats of style icons, designers, and creatives, who found solace in special, sun-washed places. $65. At RizzoliUSA.com.
By Stewart Manger
SHOCKING: THE SURREAL WORLD OF ELSA SCHIAPARELLI
By Marie-Sophie Carron de la Carrière Here's an eye-popping volume that revisits the legendary designer's extraordinary work, sophisticated designs, and thrill she brought to the fashion world between the world wars. $75. At amesAndHudsonUSA.com.
By Héloïse Brion With an innate air for entertaining, Brion combines her Franco-American roots to create charming recipes and table settings that foster a warm and convivial atmosphere. In her second book, she expands her repertoire of delicious, yet unpretentious comfort food inspired by her travels and joy of entertaining. $27.95. At RizzoliUSA.com.
By Stephan Janson, Mouna Mekour, Madison Cox
ISLAND FOLLIES: ROMANTIC HOMES OF THE BAHAMAS
As Britain takes an increasingly signi cant place in the history of documentary photography, this expansive, illustrated new book brings vital context and breadth to the conversation. In fact, it o ers a lively rethinking of this British medium over the last seven decades. $65. At amesAndHudsonUSA.com.
By Jorge S. Arango
ANOTHER COUNTRY
MY ART OF ENTERTAINING
61SEPTEMBER• OCTOBER 2022
THE BEST INFLUENCE IN MY BOOK, LOVE YOUR GIFTS: PERMISSION TO REVOLUTIONIZE Authenticity in the Workplace, I dive into "comparison" as a block to revealing our gifts. e reason? It can negatively impact our mindset and start to possess us. Have you thought to yourself (while scrolling through Instagram or other social media channels) why am I so triggered by this person's posts (even if they are great posts)? It appears we are almost possessed by "comparison" these days. We can't seem to stop ourselves. Unhealthy comparisons have signi cantly impacted our mindset across all areas of our life. In a world where we are encouraged to compare ourselves to each other or to famous or successful people either on social media, or by titles, income, looks, and even our bodies, it's no wonder we tend to feel shameful or not good enough, more often than not. e silent yet in-your-face pictures, articles, and features ooding our information highway can create a sense of personal comparison, even if we don't realize it is happening. It has brought on more consumerism and accumulation than ever, and impacts our self-worth. It can fuel our inner critic that says we are not good enough, which is one of the most harmful impacts on our mindset.
How Comparison Can Possess Us We've all used others' yardsticks to measure our own lives and it's been said that comparison is the thief of joy. Now, with social media in uences, the eld has widened for comparisons. How do we manage it all? Here, our contributing lifestyle expert, life coach, and author Angie McCourt shares her insight from her book, Love Your Gifts: Permission to Revolutionize Authenticity in the Workplace.
EMPOWER 62 SOCIETYTEXAS.COM
BEYOND COMPARE
Having a frame of reference or a model to mirror can help us overcome indi erence, lack of con dence, or simply lack of knowledge in knowing what to do and how to act. If it is not healthy, we can break it and shift our thoughts and beliefs. Evaluating our standards, upgrading them when needed, and awareness when we are straying is key. Breaking the chains of induced comparison is such a freeing feeling. Living with intention and within our values and beliefs allows for healthy comparisons, but only if it motivates us.
HERE TO THERE e typical underlying message is that we are broken, our home is not up to par with others, we are behind, and we need to step up in society and within our culture. Even further, from a parenting perspective we need to do all, and be all for our children while keeping up with what other parents are doing, or supporting, for their children. Otherwise, we are not good parents. is includes the schools/programs our children are participating in, the grades they receive, the colleges they attend, what we allow our children to do (screen time and accountability), and their behavior. In the workplace, comparisons can have an even greater negative impact on the individual, the team, and company culture.
Choose to take a di erent path if you do recognize "comparison", whether with your intentions (switch to a good one), pausing your mind to readjust (breathe), and acknowledging your feelings (anger, pain, shame, sadness, resentment). Acting with scorn and contempt toward others can have other serious consequences that you may not be able to reverse. If you nd that certain things trigger you such as social media, PTA parents (one of mine), media, certain leaders, colleagues, or even organizations' announcements, remove them from your day. Don't look, read, or think about them. Let them go, unfollow, and limit your Shiftexposure.your mindset through your state of being. Go for a walk, dance, or, if at work, play music in your headphones to change your state. Focus on what you are grateful for and what that means to you and to your goals and Awareness,desires. in and of itself, is a super-helpful way to break the chains blocking our growth. Setting your own personal and professional goals that align with your values and beliefs and sticking to them with integrity can help keep the silent hacker from getting in. Limit social media time and other outlets where you are triggered by "comparison." Ask yourself, do you really want or need something...or is it just because they have it, and you feel you must have it, too?
Comparison is heavy, low-vibrational energy, yet it can be healthy if we recognize it is happening and determine if it is helpful or not. Sometimes, it can motivate us to do something we have wanted to, and now that "they" are doing it, we feel motivated as well. It can also energize us to lean into our strengths and focus on making them central to our lives.
FAUX, MEET FANCY Cozy textiles, such as fur and sherpa have made another cold weather comeback. is season brings the addition of sumptuous velvets and head-to-toe knits. Take these tactile textiles beyond outerwear by adding these textures to your blouses, skirts, dresses, and more.
SOCIETYTEXAS.COM64
FORECAST
Top, clockwise from left: Roberto Cavalli, Alberta Fer retti, Amiri, Del Core, Gucci
Bottom clockwise from left: Max Mara, Sharon Wauchob, Tom Ford, Versace, Zero + Maria Cornejo
Be Your Own Glamour Queen
With most of the warm weather behind us, we look forward to nally wearing the cold weather creations from the Fall/Winter shows. While the collections were full of seasonally expected knits, outerwear, and leather, the overall collections felt unexpectedly opulent and ominous, accordingly to our fashion runway trend experts, THE EDIT ADVISORY'S Krystal De Lisi and Ellen Mason.
Underwear as outerwear has been trending for a while, but this is max. Feminine corsetry and bustier styling, similar to the trend back in the 80s, is in everything from gowns to suiting. Keep the leather and hardware glamorous and romantic by pairing them with sheer and shiny fabrics...as well as soft silhouettes.
SINISTER CHIC is is the perfect time to embrace your goth and glamour with head-to-toe black looks that layer metallics, iridescent fabrics, and sequins. From Angelina Jole's Male cent to Emma's Stone's rendition of Cruella, your typical fairytale ending just may need to be revised.
Clockwise from left: Anna Sui, Philosophy di Lorenzo Sara ni, Nicole Miller, Raisa Vanessa, and Anna Sui
SOCIETYTEXAS.COM
Clockwise from left: Isabel Marant, Leonard Paris, La DoubleJ, Staud, and For Restless Sleepers
WELL, IT FIGURES
SOCIETYTEXAS.COM cont'd...
REFRESHEDDRIVE&REGALe2022MercedesBenzS-Classhassomethinggoingforit.Infact,ithassomanythingsgoingforit...fromitssuperiorengineeringtothesumptuousinterior,as our guy-on-the-go Mike Satter eld of e Gentleman Racer reports.
CLASS ACT SURE, THE S CLASS HAS LONG BEEN THE GOLD standard of luxury sedans, rivaling cars that have nearly double the` MSRP. e one thing I would say it lacks is presence. Now that might be a feature for those who would prefer to y under the radar, but for many buyers who are spending over $100,000 for a car, they expect their vehicle to make more of a statement. at noted, when it comes to luxury, re nement, and quality, the S-Class is more comparable to a Bentley Flying Spur, than other luxury cars to which it is so often compared. e understated styling on the outside is countered by one of the most opulent interiors available in a production car today.
Essentially, the S-Class has always been a platform for the latest and greatest in Mercedes-Benz technology, thus buying an S-Class is buying the cutting edge of automotive innovation. It has long been a saying in the automotive industry that "where the S-Class is today, is where other cars hope to be in a decade."
nimble the handling is. Not only is it perfect for eating up highway miles, but it is also surprisingly capable on winding roads. With the E-Active Body Control, Mercedes' latest active suspension system, each corner of the car's suspension automatically avdjusts to provide the best ride and handling possible.
e S-Class goes head-to-head with the Audi A8, BMW 7 Series, Genesis G90, Lexus LS, and Porsche Panamera, but we must remember the S-Class created this class and is still the standard-bearer for a reason. e new all-electric EOS might represent the future of where the brand is going, but the S580 represents where the brand has been and is still a tting agship for 2022.
For good reason...the S-Class over the years has led numerous innovations, including production anti-lock brakes, electronic stability control, adaptive cruise control, LED-Lighting, and so many other features that are standard in most cars today.
What was most exciting about the technology in the S-Class, unlike many of its rivals, is that it's intuitive and easy to use. In fact, the placement of controls and buttons is where you expect them to be. e on-screen menus are clear and easy to follow, so you won't need to pull over to try to gure out how to use the radio.
CLASS ACT SURE, THE S CLASS HAS LONG BEEN THE GOLD standard of luxury sedans, rivaling cars that have nearly double the` MSRP. e one thing I would say it lacks is presence. Now that might be a feature for those who would prefer to y under the radar, but for many buyers who are spending over $100,000 for a car, they expect their vehicle to make more of a statement. at noted, when it comes to luxury, re nement, and quality, the S-Class is more comparable to a Bentley Flying Spur, than other luxury cars to which it is so often compared. e understated styling on the outside is countered by one of the most opulent interiors available in a production car today.
Inside the S580 is a symphony of luxury and technology. e dash is almost entirely digital with an oversized center touchscreen and a digital gauge cluster that can be toggled through several di erent display modes... from a more traditional to a dynamic 3-D e ect. With massaging seats, the opulent interior is impressive, and the adjustable LED ambient lighting was by far the most popular tech gadget that passengers enjoyed playing with. Plus, the Burmester 3-D Surround Sound system comes with 15 speakers and 710 watts of system power. It is especially intensive, so its perfect performance creates a feeling of oating rather than driving.
FINE AND REFINED e car's re nement, luxury, power, and technology are second to none and with the 496 horsepower in the S580 this big sedan has plenty of get-up and go. With the weight that comes with a car of this size, you will be shocked at how
68 SOCIETYTEXAS.COM
his own Personalized or Defined Strategies, which may incorporate individual stocks and bonds, Merrill model portfolios, and third-party investment strategies.
their
Merrill Lynch, Pierce, Fenner & Smith Incorporated (also referred to as "MLPF&S" or "Merrill") of Bank of America Corporation ("BofA Corp."). MLPF&S is a registered broker-dealer, registered SIPC a owned subsidiary of BofA Corp.
makes available certain investment products sponsored, managed, distributed or provided by companies that are affiliates
Corporation. All rights reserved. MAP4264784 | AD-06-22-0048 | 470948PM-0322 | 06/2022 Our goal is to help you pursue yours. It's that simple. At Merrill, we'll help you get ready for the future with a financial approach that's designed for you. Fuhrmann Hayne & Associates Carl (Triple) I. Fuhrmann III, CPFA® Managing Director Wealth Management Advisor Portfolio 210.805.2981Manager•carl_fuhrmanniii@ml.com Walter C. Hayne Vice SeniorPresidentFinancial Advisor Portfolio 210.805.2881Advisor•walter.hayne@ml.com Merrill Lynch Wealth Management 1803 Broadway Street Suite 700 San Antonio, TX fa.ml.com/fuhrmann_hayne78215
Are
The Bull Symbol and Merrill are registered of Bank of America Corporation.
Portfolio
trademarks
Guaranteed May Lose Value
and
wholly
A Advisor, in addition to providing traditional advice and guidance, America
investment adviser, Member
A Portfolio Manager can help clients pursue objectives by managing on a discretionary basis
Investment products: Are Not FDIC Insured Not Bank
can help clients pursue their investment objectives by recommending individual, or any combination of, Merrill or approved third- party investment managers' strategies, funds or portfolios. © 2022 Bank of
Where to go, who to know...and what to have this fall? Look no further than these top recommendations as the vibrant fall season begins, according to our spectacular Society Texas editorial team who is always on the lookout for the new and di
MAINTAIN THE MAINTENANCE House Ninja is a concierge service that helps busy Austin homeowners manage all their home maintenance and repairs. From quick xes to repairs, plumbing, painting, landscaping, and much more. Simply text your personal House Ninja team and they handle it for you...from hiring a professional to managing the work. All for just $29 a month. At HouseNinja.co.
SusieCakes, a well-known sweets destination in the Brentwood area in Los Angeles, is now serving up tasty goodness in Austin in Westlake. From cakes to pies, cheesecakes, and puddings, there is something happy and mouthwateringly delicious for everyone here. At SusieCakes.com.
GO AHEAD, FÊTE
70 SOCIETYTEXAS.COM
MARFA? MARVELOUS. It's that time again. Time for Chinati Weekend in Marfa. e weekend of open viewing of the permanent collection, special exhibitions, talks, and music is free to the public and has become an international destination. In the more than thirty years since 1987 when Donald Judd created the happening, it has grown to be an essential part of Chinati's programming and a much-anticipated cultural event for the entire West Texas region. October 7–9. At Chinati.org.
DID SOMEONE SAY BRUNCH? e Brunch Scarf from August Morgan, who brought you the adorable linen cocktail napkins embroidered with charming quips, is perfect for plenty of other occasions, too. e fan-favorite August Morgan animals are on full parade and toasting the day with Bloody Marys and Sparkling Rosé. At AugustMorgan.com.
BY THE BOOK
We love that Dallas-based personal style expert Bobbi Schwartz has released Chic Casual Dressing: e Budget Guide, the second book in her Style Essentials series. e rst book in the series, Build Your Ultimate Wardrobe, is focused on creating the foundation of an investment wardrobe, while in this latest addition, Schwartz has chosen to spotlight chic, casual dressing. $9.99. At Amazon.com.
Mileserent.ofStyle SchwartzBobbi Courtesy of Chinati Organization Courtesy of Suzy Cakes
SERVING UP FRESHNESS
Native Texan and founder Elizabeth Swift Copeland, a Dallasite, planned and coordinated prominent events in Washington D.C. Now, she has founded her own event and catering company, e Fab Fête, that provides delicious handmade cheese sou és overnighted directly to your doorstep–then you pop it in the oven. At eFabFête.com.
PERFECTLY PETITE e new power purse is small and colorful, according to Lovard, a Texas-based accessories company from mother and daughter Lee Gunn Falchi (Dallas) and Kate Falchi (Austin), who are the widow and daughter, respectively, of esteemed handbag designer Carlos Falchi. eir collection of iconic handbags made from exotic skins, leathers, and soon-to-launch vegan leathers, as well as jewelry, have been a hit for those who love the high design and approachable price point. From $300. At ShopLovard.com.
SEE THE EXHIBITION NOW ON VIEW HARRY RANSOM CENTER AUSTIN, TX THE WRITERS: Portraits by Laura Wilson WilsonLaura©2013.NovemberYork,NewYork,NewSmith,Zadie
We toast
Forbes/SHOOK Top Women Wealth Advisors list is comprised of 1,000 women advisors. The list was developed by SHOOK Research and is based on in-person and telephone due diligence meetings to measure factors such as: quality of practice, industry experience, compliance record, assets under management and revenue. Although neither UBS Financial Services Inc. nor its employees pay a fee in exchange for these ratings, UBS may hire RJ Shook to be a speaker for events. Past performance is not an indication of future results. Investment performance is not a criterion because client objectives and risk tolerances vary, and advisors rarely have audited performance reports. Rankings are based on the opinions of SHOOK Research, LLC and not indicative of future performance or representative of any one client's experience.
Clients experience every day the kind of attention, acumen and depth of advice that Carol brings to each relationship. They have come to expect a level of service and guidance that not only continually earns their confidence—but also wins recognition. Carol for all she does to harness the global resources of UBS on behalf of her clients. We know this success wouldn't be possible without the trust of each and every client. congratulating Carol for this well-earned distinction and reach out anytime to discuss your plans for today and the future.
Carol Mani Johnston,
CEPA® Senior Vice President–Wealth Management Wealth Advisor Senior Portfolio Manager carol.manijohnston@ubs.com210-805-1075 The Mani Johnston Group UBS Financial Services Inc. 200 Concord Plaza, Suite 300 San Antonio, TX 78216 855-280-6377 fax
Please join us in
advisors.ubs.com/manijohnston As a firm providing wealth management services to clients, UBS Financial Services Inc. offers investment advisory services in its capacity as an SEC-registered investment adviser and brokerage services in its capacity as an SEC-registered broker-dealer. Investment advisory services and brokerage services are separate and distinct, differ in material ways and are governed by different laws and separate arrangements. It is important that you understand the ways in which we conduct business, and that you carefully read the agreements and disclosures that we provide to you about the products or services we offer. For more information, please review the client relationship summary provided at ubs.com/relationshipsummary, or ask your UBS Financial Advisor for a copy. © UBS 2022. All rights reserved. UBS Financial Services Inc. is a subsidiary of UBS AG. Member FINRA/SIPC. ACC_02112022-6 IS2200656 Exp.: 02/28/2023 Delivering confdence to clients Forbes Best-In-State Wealth Advisor, Texas, 2019 – 2022 Forbes Top Women Wealth Advisor, 2019 – 2022 Working Mother Top Wealth Advisor Mom, 2019 – 2021 Forbes names Carol Mani Johnston a Top Women Wealth Advisor for 2022 Success story
37 NE LOOP 410 SAN ANTONIO, TX 78216 210 366 2424 "Estancia" derives from the Latin meaning "stopping place." True to its name, Estancia Del Norte is a destination for respite. A place to pause, restore, rejuvenate and celebrate. WHERE SAN ANTONIO CELEBRATES
R.S.V.P. e action begins here for the best galas, balls and events in Texas....and around the world. I've learned that people will forget what you said, and people will forget what you did. But people will never forget how you made them feel. Maya Angelou SEPTEMBER• OCTOBER 2022 75 Texas Biomedical Forum Board of Trustees 2021-2022 R.S.V.P.
Claire and Oliver Du n Callie Price, Lauren Biegler, Rebecca Nathan, Amelita Mauzé, Audra Kerr, Avril Byrne and Bonnie Muecke
Photography by Katie Clementson of Billo Smith Photography
By Jake Gaines
THE PURPOSE: Rebecca Nathan was this year's gala chair, with Audra Kerr serving as co-chair, and Amelita Mauzé as this year's Forum president. e purpose of the Texas Biomedical Forum is to support the Texas Biomedical Research Institute through community relations, volunteer services, and fundraising. is funding has allowed researchers to apply for additional grant monies in excess of $75 million in subsequent awards for large-scale research projects, which equates to approximately twenty-three dollars in return for every dollar of Forum grants. e gala team is incredibly grateful to Lee Michaels Fine Jewelry for kindly donating all the crystal party favors that were hand-delivered by the gala team to every attendee in the days leading up to the event.
Spring'sSANR.S.V.P.ANTONIOFlingeTexasBiomedicalForumCelebratesWithAnnualGala
|
THE SETTING: Nearly 500 guests attended e Texas Biomedical Forum's 51st annual gala, e Enchantment of Spring, at e Argyle. A harpist played to welcome guests into the party as hors d'oeuvres and chilled towels were passed on silver trays to o set the heat, as guests made their way to the nearest bars for refreshments.
THE STYLE: A shining star of the evening was the Ribbon Pull, an interactive and fundraising concept that was conceptualized by the gala team. Guests purchased the chance to pull a satin ribbon hanging from a beautiful tree to reveal a prize. e grand prize of the Ribbon Pull was a pair of diamond earrings donated by Kelly Wade Jewelers. Guests also perused and purchased tickets for the ra e packages. Guests then enjoyed a seated dinner that featured a decadent menu prepared by e Argyle, celebrating the abundance and gifts of springtime. Dinner began with a spring pea soup with cranberry coulis, followed by a salad duo of quinoa and chickpeas and a cucumber wrap bouquet. Next was the entrée consisting of a Pepper Bomb New York Strip with Béarnaise sauce, pesto potatoes, green bean and carrot vegetable bundle, and tomato provençal. e dessert of a lemon blueberry mascarpone dome with gold leaf capped o the delicious meal. en, the Drywater Band entertained guests at the after party in the gorgeously appointed tent while Maverick Bourbon whiskey poured tastings at a table on the lawn. Additionally, three artists from Vogue Vignette of Austin were on-site sketching portraits of couples. Barbara Shorts, Verve Event Planning's founding president, helped coordinate the gala's festivities.
Frank and Genevieve Zoch & Steven Fry and Kelly Wade Fry
Eleanor P rrmann, Raven LaBatt and Tracee Feik Callie and Andrew Price
76 SOCIETYTEXAS.COM
Nicole McCLane, Lindsay Bolner, Lauren Biegler, Parnak Malek and Carla Brozovich
Carolina Lewis, Elizabeth and Barry Roberts, AJ Lewis, Sloan omas and Clayton omas
Sardar Biglari, Dr. Larry Schlesinger and Bobby Cavender SEPTEMBER• OCTOBER 2022 77 Colette Edwards & Brad and Amy MartinLee and Catriona Cavender & Caroline and omas McSween Burkley Fitzsimons, Allegra Hawkins, Katie Courtney and Jennifer Anderson Ti any and Todd Mills
Sita McNab, Sarah Claire Corrigan, Christina Ketabchi, Elizabeth Matthews, Kourtney Little, Corinna Richter, Ashley Friedman and Mal Moorman
Friends of Claire and Easton McNabb
the Forum
Tim Martin and Adam Hamilton
78 SOCIETYTEXAS.COM
AUSTINR.S.V.P.
St. David's Foundation Toast Of e Town Party Series Dazzles With Twenty Events
THE STYLE: Guests donned their favorite Austin-chic attire for a diverse series of events that would satisfy even the most discerning sociable. Sports fanatics could By Rob Giardinelli |
Toast With e Most
Photography by Matthew Fuller Photography
THE SETTING: A score of Austin's stunning venues were the recent settings of the Capitol City's most beloved and popular spring social bene ts. is year's St. David's Toast Of e Town featured twenty intimate gatherings at a delightfully eclectic mix of popular dining and entertainment locations...as well as in beautiful homes and estates. e happenings attracted over 600 of Austin's most notable philanthropists and VIPs and featured delightful company, engaging conversation, and unforgettable moments.
Steve and Loreal SarkisianLynn Parr Mock, Ed Burger & Kaylen and Carol Silverberg Anurekha Chadha, Harish Gagneja, Punit Chadha and Sunera Gagneja
Chandra and Chris HosekJames Milliken & Jeanne and Mickey Klein Brady Anderson, Scott and Cassie Bale, Raven and Trey Eilers & Xavier Pena cont'd...
Ghadeer Okayli, Jane Driscoll and Tobie Funte
Sylvia and Julian Huerta, Susan Chen, Brian Walters & SaulPaul
Justin and Ericka Freels & Amy and Mark Updegrove
attend di erent athletic-themed events with e University of Texas head football coach Steve Sarkisian and his wife Loreal, the UT Baseball Coach David Pierce, or a private experience at the new Q2 Stadium. Music lovers could spend the evening with either Austin Symphony Orchestra Conductor Peter Bay, legendary Austin musician Roy Benson, or Texas-based GRAMMY Award-winning musician Additionally,SaulPaul. foodies had the chance to enjoy a champagne dinner featuring Je rey's Sommelier Anthony Schlotzhauer at a home on Lake Austin or a fabulous dinner at Canje in East Austin. Fashionistas could discuss couture fashion with Project Runway alum Sergio Guadarrama. History enthusiasts had the opportunity to spend a one-of-a-kind evening with LBJ Foundation President Mark Updegrove or e University of Texas Chancellor James Milliken. And the legendary journalist Neal Spelce held court while hosting a conversation al fresco, sharing stories of his time in the press pool during the presidency of Central Texas native Lyndon Baines
Laurée Mo ett, Andrée Barnes and Gracie Rigell
omas and Darla Payne
Shonnery Pettit, Lesa Rossick and Nydia Romero Mary Katherine Stout and Elizabeth Boone
SEPTEMBER•Johnson. OCTOBER 2022 cont'd... 79
Chris Del Conte, Shain and Melody McCaig & Robin Ward
Amber and Al Koehler
Connie and Neal Spelce & Marci Henna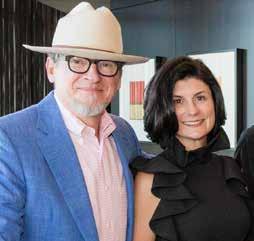 Nina Seely and John Carver
John Estrada, Bruce arp, Sergio Guadarrama and Matt Swinney
Anthony Schlotzhauer
AUSTINR.S.V.P.
Julie and Wolfgang Niedert
Josh Wol , Danielle and Claudio Reyna & Angela Wol
Eric Perez and Troy Gras
Chris and Kara Belew & Kelly and Tom Wala
Bill Rossick and Andrew Mason
Elizabeth Moorehead and Connie Hsu
80 SOCIETYTEXAS.COM
Albert and Yvonne Wong & Dinah Street
Lady and David Hu stutler
Molly Sherman & Rob and Robin Wilder
THE PURPOSE: e Toast of the Town party series, chaired by Chandra Hosek with Mary Katherine Stout serving as vice chair, raised over $577,000 for the St. David's Neal Kocurek Scholarship Program, which, thanks to a matching grant by St. David's Foundation, raised the total to over $1.7 million. Each year the Neal Kocurek Scholarship Program, Texas' largest healthcare scholarship program, awards $7,500 scholarships per year for up to eight years to Central Texas high school seniors looking to pursue careers in the medical eld.
Cile Spelce Elley and Chris Elley
Quan Cosby & Jody and Stephanie Hooten
TIME FOR
We
L PRESENTED
Thanks to our big-hearted supporters, Toast of the Town 2022 was a record success! Their gifts, tripled by St. David's Foundation Community Fund, provided a record-setting $1.7 million for the St. David's Neal Kocurek Scholarship. are ever grateful to the sponsors, committee members, hosts, partygoers and special guests whose generosity is helping today's Central Texas scholars become tomorrow's health professionals. BY
toastaustin.org THANKS
THE SETTING: More than 700 guests gathered at e Post Oak Hotel in Uptown Houston to toast the 28th annual A Celebration of Reading. is year's theme was Life. Liberty. Literacy. in honor of the late First Lady Barbara Bush's belief that literacy is a foundation to reaching one's fullest potential in life and realizing the American Dream. In keeping with the Americana theme, the reception areas and ballroom were donned with stunning red, white and blue décor, while the guests wore patriotic attire, which created a festive allAmerican event.
THE STYLE: is year's exceptional lineup of bestselling authors included Alafair Burke, sisters Jenna Bush Hager and Barbara Pierce Bush, Brad Meltzer, and Dr. Rick Rigsby. Foundation chairs Maria and Neil Bush welcomed guests and recognized the late First Lady who personally created A Celebration of Reading to raise awareness and funds to advance her cause of literacy.
Dr. Rick Rigsby, Maria Bush, Neil Bush, Alafair Burke and Brad Meltzer
HOUSTONR.S.V.P. 82 SOCIETYTEXAS.COM
Jenna Bush Hager and Barbara Pierce Bush Jonathan Schmaltz and Megan Marietta
John and Terri Havens
Laura Frishman and Ruiyang Xiaa Linda McReynolds and Rose Cullen
Barbara Bush Literacy Foundation's 28th Annual Celebration Of Reading By Jennifer Roosth |
"Mom always said that literacy is at the core for one to achieve God's given potential," Neil Bush noted. Sisters Jenna Bush Hager and Barbara Pierce Bush spoke of their personal relationship, and of family and how their "Ganny," the late First Lady Barbara Bush, instilled a lifelong love of literacy. ey also shared how their most recent children's book was inspired by their mother, former First Lady Laura Bush, who was an only child, yet found women to become her "sisters" throughout life.
John and Betty Hrncir Nathan and Diana Go
By e Book
THE PURPOSE: Marking another successful year, the event raised more than $1.8 million to help support the Foundation's local and national literacy education causes, including $125,000 to launch a new initiative, Success rough Adult Reading (STAR) that provides scholarships for adult learners in partnership with ve community-based organizations.
Michael and Julie Henderson & Jill and Ryan Ramshaw Sarahbeth and Pierce Bush
Photography by Michele Watson/Catchlight Group
Dwaine
Allison Schulze, Lisa Jakel and Emily George Amy and Kyle McCully
Ron Trevino, Shayna Andrews and Irene Heifetz
Kathy and Marty Goossen Laurie and Mark Lashier
SEPTEMBER• OCTOBER 2022 83
Worrella
Greg and Millard Joanne and Kevin Howard
Ron and Julie Finck, Deborah Stavis and Eddie Cohen
Greg and Terri Ebel & Stephen Herring
Gillian Tilbury and Al Carnrite
Photography by Tamytha Cameron, Nate Rehlander and Hal Samples
ReuNight Fundraiser Bene ts e Family Place With French Country eme
Michelle Goolsby, Jennifer Walters and Christin Livesay Kit Sawers, Mimi and Rich Sterling & Laura Koonsman
Dwight and Claire Emanuelson
THE SETTING: It was an enchanting Evening in Provence theme for a limited one hundred seventy- ve guests at the annual ReuNight fundraiser bene ting e Family Place, the Dallas-based family violence agency and largest such service provider in Texas. At the Nasher Sculpture Center Garden, the gorgeous al fresco setting for the evening, guests mixed and mingled amidst exquisite contemporary art to bring awareness to and raise money for ending domestic violence. DJ Ste Burns entertained guests as they meandered throughout the gardens and socialized on the chic lounge furniture.
By Cynthia Smoot |
Shelle Sills 84 SOCIETYTEXAS.COM
THE PURPOSE: ReuNight's co-chairs this year were Marisa Howard, Roni Proter Kelly, and Max Trowbridge, along with Shelle Sills serving as the honorary chair. e Family Place is the largest family violence service provider in Texas, with three emergency shelters providing 177 shelter beds each night, including the state's only shelter for men and children, and three counseling centers with services being provided in English and Spanish.
THE STYLE: For dinner, guests strolled to the elegant outdoor dining setting that included architecturally chic oral décor created by Bryan Long of Grey Gardens Florist, which also complemented the art on display throughout the gardens. Each place setting was accompanied by a small piece of handmade art and a handtied bundle of lavender made by a child at e Family Place. After sponsors were thanked, Wolfgang Puck Catering served a delicious meal for the evening. During the dessert and French cheese course, Wendy Lambert with Lambert Auction Company led a spirited yet intimate luxury live auction, which included six fabulous packages. e evening concluded with an energetic paddle raise, enhanced with matching gifts by two anonymous donors. rough these donations alone, e Family Place raised enough funds to provide 3,027 nights of shelter beds for the men, women, and children of domestic violence who they serve.
Lindsay and Chuck Jacaman
Marcia Dunn, Rajan Patel and Jessica Nowitzki
ProvinciallyDALLASR.S.V.P. Chic
Maxine Trowbridge, Marisa Howard and Roni Proter Kelly
Joyce Goss and Jane Weempe
Paul and Brooke Guerrero
Carol Warren, Leigh Rinearson and Robin Wilkes
Lisa Singleton and Sanger 85
Je rey Kollinger
James and Kristin Hallam Carol Seay and Fred Turner
Ginsburg
Patrick and Kristy Sands &
Lynn and Allan McBee
Parra
Ginsburg,
Alexa and Robert Weatherly Marjon Zabihi Henderson and Mary McGreevy
SEPTEMBER• OCTOBER 2022
Kristen
Harold Collins Bryan and Bunny
San Antonio Symphony League Hosts Princess Grace-Inspired Gala
Dan DeBauche, Katie Kinder DeBauche, Mike Woods, McKenna Kinder & Vickie and David Kinder
Up Roses
Everything'sSANR.S.V.P.ANTONIOComing
Lew and Laura Moorman IV Roan Erwin and Lauren Wagner Chandler Simpson and Brad Simpson
THE PURPOSE: Katie Kinder DeBauche and Dan DeBauche, the 2022 Symphony Ball chairs, created an evening to remember for each Belle and her family. DeBauche was a former Symphony Belle and remembers her time fondly. For nearly half a century, the San Antonio Symphony League has proudly presented at a formal ball young ladies who are the children and grandchildren of League members. During all four years of high school, Belles earn volunteer service hours through various League events. One hundred percent of the annual contributions made to the Belle Program are in turn donated to the San Antonio Symphony League to support classical music and music education programs in the city. Although the Symphony itself has recently closed, the Symphony League's Belle program will continue. It contributed $100,000 this year to the Musicians of the San Antonio Symphony (MOSAS) for their community concerts. Mark Adame, Chloe Adame, Madyson Adame and Kristin Adame Lauren Hale, Madison Conn and Emma Gillespie Tara Hoelscher, Dr. Jennifer Bankler and Galeana Younger Abigail Zeller, Kathleen Benson, Lauren Hale, Hunter Hoelscher, Madyson Adame and Payton Wood
Jodi Wood, Payton Wood and Michael Wood
THE SETTING: e San Antonio Symphony League recently celebrated its 51st annual Symphony Ball with the theme, Le Bal de la Rose, inspired by the annual Monaco fête created by Princess Grace in 1954. e League presented this year's class of elegant Symphony Belles at the JW Marriott San Antonio Hill Country Resort & Spa amongst a ballroom full of lush oral arrangements with pink and white roses reminiscent of times past.
THE STYLE: In keeping with tradition, the Belles donned white gowns as they were presented to their guests by their fathers, brothers, and grandfathers. Following the formal presentation, partygoers enjoyed a scrumptious meal and then danced the night away making memories to last a lifetime. e oral décor was provided through a partnership between Danny Cuellar of Trinity Flowers and William Garza of Uptown Floral. e resplendent display of magenta, pink, coral, and white roses with white hydrangeas adorned with lighter purple owers, created an evening as if in an old-world European garden. Guests enjoyed the evening's fête with a performance by the Youth Orchestras of San Antonio during the cocktail hour, a special performance by Agarita during the program, and after-dinner dancing to the sounds of the band, Finding Friday.
86 SOCIETYTEXAS.COM
By Jake Gaines | Photography by Oh Tannenbaum Photography and Overstreet Photography
87SEPTEMBER • OCTOBER 2022
Josh Zeller, Abigail Zeller and Allison Zeller
Remy White and Georgia Kemmett Jamie Sullivan and Scott Campbell
2022 Symphony Belles
Lynette Farrimond, Don Farrimond, Lauren Gillespie, Maxine Farrimond, Libby Farrimond Gillespie
Laurie and John White, Jr., Remy White, John and Amy White, lll & John White, lV John Keene, Alexandra Del Olmo and Polly Keene
Estee Dabbous and Dr. Ash Dabbous
Jamie Johnson, Honor Johnson and Laura Johnson
HOUSTONR.S.V.P.
THE STYLE: Guests were welcomed with cocktails while they perused photographs on view in Lindsey Plaza. Then, to add an element of fun, many guests opted to take the Hermann Park Railroad from Lindsey Plaza to the Molly Ann Smith Plaza, passing through the beautiful native plants and grounds of the upcoming Commons site. Upon arrival at the Plaza, Conservancy board chair Kristy Bradshaw spoke about the Conservancy's endeavors including play spaces, natural habitats and plantings, public art installations, gathering areas, and the McWilliams Dog Park. The dog park was the focus of this year's gala celebration and one of the most requested features by the community. Next dinner was served, and each party headed to their respective pod to enjoy a meal created by City Kitchen. Then, tunes were provided by DJ Mav at the Pioneer Obelisk as guests danced the night away to celebrate an Evening in the Park's two years in the making.
Lynn Wyatt and Linda McReynolds Denise Monteleone and Jana Arnoldy Catherine Clay and Emily Clay
Lori Saro m, Melissa Juneau and Christine Falgout-Gutknecht Anne-Laure Stephens, Kim Tutcher, Laura McWilliams, Cora Bess Meyer and Heather Watters
Shawn Stephens, Stephanie K. Tsuru, Kelley Lubanko and Phoebe Tudor
Photography by Priscilla Dickson
88 SOCIETYTEXAS.COM
Hermann Park Conservancy Raises Funds For Green Spaces
THE PURPOSE: Event co-chairs Jo and Jim Furr, along with Roslyn Bazzelle Mitchell and Derrick Mitchell, worked tirelessly to ensure guests had an entertaining and safe night. This year's event surpassed its goal and raised $650,000 for the care and improvement of Hermann Park. Thanks to the generous $1 million gift from Laura and Brad McWilliams, this year's honorees, funds raised at the gala, and a slew of additional donations directed towards the dog park, the Conservancy is $100,000 shy of its $2 million capital campaign. The honoree of the prior cancelled Evening in The Park event, Marley Lott, was also in attendance and recognized.
THE SETTING: Due to the ongoing Covid-19 safety measures, this year's Evening in The Park event for Hermann Park Conservancy looked a little diferent than in the past. To make up for lost time due to the prior gala's cancellation, instead of dinner, dancing, and the program under one big tent at the Molly Ann Smith Plaza, the event was socially distanced and progressive. Dinner was then served in tented pods placed along the Mary Gibbs and Jesse H. Jones Refection Pool.
ColleenBradshaLewis and Crystal Dawli
Park's Place
By Jennifer Roosth
Estela Cockrell and Isabel David Heidi Smith, Gracie Cavnar and Kristy
|
Roslyn Bazelle Mitchell
Sandy Godfrey and Franci Neely
Amber Elliott, Chita Johnson and Jennifer Roosth
Wendy Hines and Edith (Sis) Johnson Hallie Vanderhider and Fady Armanious
Ting Bresnahan, Catherine Matthews and Lisa
Kelley Lubanko, Kristy Bradshaw and Leigh Smith
89SEPTEMBER• OCTOBER 2022
Ti any Halik, Teressa Foglia and Ellen Krantz
HelfmanKenneth Allen and Doreen Stoller
Lauren Randle and Phyllis Williams
Cynthia Petrello and Mindy B. Hildebrand
Katherine Orellana Ross and Mark Sullivan
Kaitlyn Scheurich and Lori SpeierA
Photography by John Pesina
90 SOCIETYTEXAS.COM
Jennene Mashburn and Aara Krumpe Cookie Ruiz Jill Fanette and Alex Ladage
Candice McKay and Priscilla Guajardo Cortez
By Rob Giardinelli |
Leanne Raesener, Craig Miller and Mallory Miller
THE SETTING: e W Hotel in Austin was the recent setting of one of the Capital City's most anticipated annual social events. Over 500 sociables, philanthropists, and VIPs who were on hand to support Ballet Austin's Fête gala and fête*ish after party were treated to a dazzling evening of both fun and fundraising.
Ballet Austin's Fête And fête*ish Features Dazzling Crowd
Spencer Cronk and Becky Beaver
Dan Jackson and Jeremy Guiberteau
THE PURPOSE: While there were no designated chairs for Fête, Mallory Miller and Stephanie Gossen co-chaired the fete*ish event. e event raised over $500,000 for Ballet Austin. Proceeds from this year's Fête and fête*ish will support Ballet Austin's mission of providing exceptional arts education and artistic programming to the Central Texas community.
FabulousAUSTINR.S.V.P. Forté
Stephen Mills
THE STYLE: e black tie crowd's evening began in the ballroom foyer with a splashy cocktail hour in honor of the evening's theme, Swan Lake. Guests sipped spirits while brimming with anticipation of the fun to come as the festivities then moved into the ballroom for the main Asprogram.theattendees dined on a delectable multicourse meal, they were treated to words from event leaders and Austin's Mayor Steve Adler, followed by tributes and testimonials on how much Ballet Austin has positively impacted the community. e Fête festivities were capped o with a live auction featuring a custom kitchen package that garnered over $100,000. After the live auction, the patrons poured back into the ballroom foyer of the W, where the bustling fête*ish after party was taking place. One of Austin's most popular and well-attended after parties, the guests had the opportunity to take advantage of several unique experiential areas set up throughout the entire ballroom level of the W to revel in the fun. One could be seen dancing the night away to the tunes of DJ Max or tucked away into a smaller room on the ballroom oor posing for caricatures. Others enjoyed a nightcap with friends on the W Terrace, capping o a fabulous evening on a beautiful spring night.
91SEPTEMBER• OCTOBER 2022
John Butzin, Judy Im, Polly Shrewsbury, Jennifer Basten, Laura Johnson and Riss Estes Naleah and Josh Ryg Natasa Valocchi and Nina Seely Saurabh Khetrapal & Marc and Deanna Rankin Stephanie Gossen and Bill Slack
Christi Lotz Dee Holliday and Cassandra King Edie Rogat and Laura Coaxum Gail Romney and Kerry Tate Gordon and Alexis Moore
Je Coddington
Isabel and Tony Villarreal Ben Woods, Cameron Harley and Betsi Fores
Greg Hodgson and Jed Miracle Hon. Steve Adler
THE STYLE: Roger Staubach and Trop Aikman, who have been involved with the Children's Cancer Fund for 33 years and 23 years, respectively, were joined by Dallas Cowboys Quarterback Dak Prescott, former Dallas Cowboys quarterback Tony Romo, Dallas Stars legend Marty Turco, Nicky Hilton, Kathy Hilton, Stacey Bendet, Michael Good, a Blue Origin astronaut, Tyler Toney of Dude Perfect, and other celebrities as runway escorts for 20 pediatric cancer patients, ages 6-17.
Jamie O'Banion, Candice Romo, Hollie Siglin and Meredith Land
Marisa Howard, Bina Patel, Kameron Westcott, Brittney Everett and Sharon Lee
ChristopherNatalie Bu ett and Dak Prescottt
Andy Beal and Olya Sinitsnya Scott and Brittany Everett
Tina Craig, Kathy Hilton, Nicky Hilton, Stacey Bendet and Nancy Rogers
Jennifer Arthur and Amanda Dillard Shufeldt
THE SETTING: Cancer patients, survivors, their families, and celebrities gathered recently for a fashion show, dinner, and dancing in support of the 2022 Children's Cancer Fund Gala, Color Out Cancer, presented by Amazon at the Hilton Anatole Dallas. e event began with a silent auction and VIP reception, followed by the dinner and program that featured cancer survivors modeling their bravery, as well as fashions provided by Dillard's.
In Living Color
THE PURPOSE: Amanda Schufeldt Dillard was the event's chair, while Roger Staubach and Troy Aikman served as honorary chairs. CCF is one of the nation's leading fundraising groups in support of local research in the treatment and prevention of childhood cancers. e evening and its generous donors raised more than $1.5 million to support pediatric cancer research and treatment programs at Children's Health and UT Southwestern. In the past ve years, CCF has raised over $5 million for pediatric cancer research and Child Life services, which has created four additional endowments for Children's Health.
Children's Cancer Fund Gala Supporters Raise Funds
Monica Egert Smith and Brent
By Cynthia Smoot | Photography by omas Garza and Tamytha Cameron DALLASR.S.V.P.
92 SOCIETYTEXAS.COM
ClarkMarianne and Roger Staubach
Bina and and
Bumblebee DJ Lucy Wrubel
AikmanMadilyn Hallford and Kelly Gores
93SEPTEMBER• OCTOBER 2022
Michael Goodwin
Aaron Budhwani
SWAT
McKie
Nimesh Patela Nicky Hilton
Romo
Will and
Dallas and and
Tatum Teague
Beckett Burge Drew Herrell
Troy
VillarrealChristopher Jacob Pletan and Roger StaubachDave Clark
Tony and and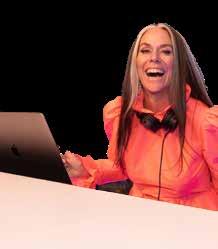 Lou Gregory and Linda Lorelle
Dr. Sippi and Ajay Khurana
Ken and Mady Kades
THE PURPOSE: e dinner, chaired by Mady and Ken Kades, with Lynn Wyatt serving as honorary chair, raised over $2 million for the Holocaust Museum of Houston. Proceeds raised at the event will go toward funding programs at the museum.
SOCIETYTEXAS.COM94
Shelly Hendry, Stuart Smith and Sue Smith
By Rob Giardinelli
Lynn Wyatt and Richard Flowers
Holocaust Museum Of Houston LBJ Moral Courage Award Dinner Raises Over $2 Million
THE STYLE: e black tie optional a air featured an elegant mix of formal and highcocktail ensembles worn by patrons. e festivities began with a cocktail reception in the venue's foyer where old friends were reacquainted, and new friends were made. e festivities then moved into the ballroom for the evening's main program. Once inside, the crowd found their tables, where a scrumptious, multi-course kosher dinner awaited them. As guests dined, they were treated to a series of touching video tributes of Ruth Bader Ginsburg from several notables, including Billy Crystal, Chita Rivera, and Aaron Sorkin. e evening was capped o by a showstopping performance by TONY Award-winning actress Kristen Chenowith, who dazzled the audience with a host of Broadway's greatest hits. After her performance, Chenowith announced that she was donating her fee back to the museum, which brought the crowd to their feet, capping o a beautiful evening..
Carl Josehart and Sam Jacobson
HOUSTONR.S.V.P.
Starry Night
Starry,
Michael and Sharon Brier & Paulette and Mel Levine
|
THE SETTING: e Hilton Americas-Houston was the recent setting for the Holocaust Museum of Houston's annual LBJ Moral Courage Award Dinner honoring the late Supreme Court Justice Ruth Bader Ginsburg. e event featured over 1,300 of Houston's most notable sociables for an evening of touching tributes and dazzling performances those fortunate enough to attend will not soon forget.
Dr. Kelly J. Zúñiga and Kristin Chenoweth
Photography by Priscilla Dickson Photography and Jacob Powers Photography
95
Monica and Brad Rado
Cynthia Wol and Beth Wol
Edna Meyer-Nelson, Dennis Wright, Suzanne Klein and Dr. Bud Frazier Gabby and Stephen Graubart Hallie Vanderhider and Neal Peeler Phoebe and Bobby Tudor Rhonda Dallas, Sheretta West, Hon. Sylvester Turner and Aaron Dallas
Jo and Jim Furr Margaret Alkek Williams and Bill Stubbs
David Leebron and Y. Ping Sun Drs. Julie and Marc Boom
SEPTEMBER• OCTOBER 2022
Sidney and Sheryl Evans
Hattee and BeecherlWilliamDr. Holly Hull Miori and Michael Miori Buc Tran and Dr. Cindy Marshall
THE STYLE: e event's emcee was Scott Murray, and Myrna D. Schlegel received the Founder's Spirit Award. Although Schlegel was unable to attend in person, she shared her thanks with a video message. e Amy Osler Spirit of Education Leadership Award was presented to Dr. Cindy Marshall, who was also given recognition for her longtime support of AWARE in its ght against Alzheimer's.
David & Kim McDavid, Jr.Mari Epperson, Karisti Julia and Sharon Ballew
William C. Seanor and Anne Peters
AWARE A air 2022 Enlists Vintage Flight eme
Andy Szuwalski and Angela Fontana
Ann Mahowald and Stephanie Bray
AWARE is dedicated to ghting Alzheimer's disease by providing funding and support to programs, projects, and research provided by nonpro t organizations that actively help individuals a ected by Alzheimer's in Dallas and the greater North Texas area. Attendees included the Presenting Sponsor, William C. Seanor, AWARE president Karisti Julia, Josey and Craig Kennington, and Greg Osler.
DALLASR.S.V.P.
Soaring To New Heights
THE PURPOSE: is year's event was chaired by Mari Epperson and Sharon Ballew. Biddie and Lee Roy Jordan served as honorary chairs.
By Cynthia Smoot | Photography by Danny Campbell and Rob Wythe
THE SETTING: e Star Skyline Hangar at the Brani Centre set quite the scene for AWARE A air 2022: Soaring to New Heights Fighting Alzheimer's e evening began with a VIP reception in the Star Skyline Lounge, as guests were greeted with a display of vintage Brani ight attendant uniforms from the collection of Deborah Brown. She was also dressed in one of the fashionable uniforms by the renowned designer Emilio Pucci.
Dennis and Carrie Hamilton
96 SOCIETYTEXAS.COM
Chris and Nikki Jordan, Lee Roy and Biddie Jordan & Melanie and David Jordan
Tanda
Larry and Stuart
Dr. Carla Russo and Regina Bruce Darin Kunz and Clint Bradley
Deborah Brown
Anna and Todd Terry Cooper Smith and Dr. Kamilia Smith
Jolie and Bart Humphrey
Scalia and
Tony Scalia
Tom Nolan and Penny Reid
Bob and Barbara Bigham
SEPTEMBER• OCTOBER 2022
Doris Jacobs, Hugh Hackman and Lee Bailey
Tess Novek, East &
Kymberley
Venise
Josey and Craig Kennington
97
Joshua Johnson and Melissa Reidhead L'Oreal and Steve Sarkisian Judd and Caroline Messer Mack Brown, Jack Ingram and Matthew McConaughey
Mack, Jack & McConaughey
e festivities then moved to the orchestra level where guests dined on a delicious multi-course meal, while they were treated to the main program, which featured touching tributes and words from the event's leaders. e action turned into a highly spirited live auction where the top-grossing items included a golf trip throughout Ireland with legendary golfer Sergio Garcia (raising $350,000) and a private stay at a ranch in Cibolo Creek near Marfa (raising $3 million). An additional 2,000 guests poured into the mezzanine level of the performance space for the evening's entertainment…a concert by country music superstar Kenny Chesney. Music lovers rejoiced as they danced to his top hits, capping o an unforgettable evening those fortunate to be a part of will not soon forget.
By Rob Giardinelli
Photography by Tyler Schmitt of Mill Photography Studio
Ten For Ten
AUSTINR.S.V.P.
THE SETTING: e Moody eatre at the Austin City Limits Live venue was the recent setting for the 10th annual Mack, Jack & McConaughey gala. e star-studded evening featured close to ve hundred of Austin's most notable philanthropists, VIPs, and music lovers who turned out for a night for the ages, which included tributes, showstopping performances, and an eyepopping fundraising amount.
THE STYLE: e gala's supporters, who scored an orchestra-level seat at the Moody eatre, began the evening with an exclusive VIP cocktail party on the terrace. After posing for photos on the red carpet, guests sipped spirits while perusing a beautifully curated array of silent auction items that showcased the ever-popular sports collectibles and art categories.
|
10th Anniversary Gala Raises Over $10 Million
98 SOCIETYTEXAS.COM
Je and Leslie Socha & Jessica and Charles Eide
Rico and Cristal Guevara & Eric and Kristi Kunz Bill and Tracey Marshall Steve Clemetson, Michael Clinton, Jennes Lazaro and Chris Bires
Mack and Sally Brown, Jack and Amy Ingram & Camila and Matthew McConaughey
THE PURPOSE: e event, hosted by Mack and Sally Brown, Jack and Amy Ingram, and Matthew and Camilla McConaughey, raised an astounding $10 million for a series of non-pro ts serving children in Texas that included Dell Children's Medical Center, HeartGift, Just Keep Livin' Foundation, and e Rise School Austin. To date, the Mack, Jack & McConaughey event has raised over $20 million and provided over 250,000 children with education, health, and wellness services.
Lezli Harrell and Lisa DiedrichBrian Estes and Jennifer BeeseRachel and Colt McCoy
Sam and Matt Conkey & Je and Kendra WildeXW Kenny Chesney performs Derek Potts, Drake Potts, Devyn Damato and Mallory Potts MJ and Whitney McFarland, Andy and Sarah Valenzuela & Lance and Jess HaleyKatie and Chris Ogden
Angela and Sergio GarciaAmy Biegel and Laura Craddick
Lance Avery Morgan, Mary Ellen Patranella, Jennifer Carnes and Rob Giardinelli Parker McCollum and Hallie Ray Light McCollumBlake and Eve Wiley
99SEPTEMBER• OCTOBER 2022
100
When Houstonian Becca Cason Thrash hosts an event, it is a happening. On par with few other galas in the world, the lady raised in Harlingen, Texas continues to raise the bar for not only herself, but also for other international organizations like the Musée du Louvre, who has benefi ed from her latest largesse. Join us in this exclusive look at the party of the decade in Los Angeles, according to our very own social chronicler, Lance Avery Morgan.
Photography by Linda Posnick
OOH, LA L.A. LOUVRE
"Becca is the ultimate fun-lanthropist," muses international style se er Cameron Silver who a ended the recent festivities.
No stranger to rolling up her shirtsleeves to help a cause she believes in, Thrash received the Chevalier of the Legion of Honor in 2011 for her philanthropic talents at home and abroad in France...and certainly for her tireless fundraising for the Musée du Louvre. Also, her ongoing championing of Franco-American relations continues to support the Louvre and Notre-Dame de Pâris organizations. So, based on her experiences, she knows a thing, or more like it, several thousand things, about the nuisances of both France and fundraising.
The events Thrash has created in the past is a roster of hundreds of philanthropic causes far too long to list, yet they include a range from Best Buddies, on which she serves as a board member, to the Houston Ballet, Houston Grand Opera, Contemporary Art Museum Houston, Holocaust Museum Houston, and more.
102 ENTRE NOUS THE HALO OF A CRISP, LATE SPRING evening in Los Angeles, with its bright blue satiny sky, hovered over the festivities like a sparkling jeweled tiara with freshly cut gems placed into it. The occasion? Another Becca Cason Thrash extravaganza, of course. The Texasbased philanthropist has a nearly perfect record of creating successful events. However, this was unlike any Thrash Bash before it.
CHERCHEZ LA FEMME
"She is so passionate about supporting the world's cultural institutions. The Louvre needs international support and Becca is so successful at raising funds from every corner of the planet. I have nearly twenty-five years of a ending events hosted by her...from Paris to Houston to Los Angeles. When an invite comes from Becca, it is a guarantee of a memorable evening because she works her bu off as if she's producing a 150-million-dollar action film. Truthfully, Becca is a super heroine."
Although those amply fill her fundraising dossier in Houston, in the late 2000s, she took her show on the road to Europe with the first Musée du Louvre event in Paris in 2007, when she was invited by then Louvre director Henri Loyre e to chair the first-ever fundraising gala for the Louvre...in the Louvre. That was followed by other substantial Louvre galas that she also helmed again in Paris, then Venice, and Palm Beach. Whether hosting an event in her Houston home, or in monumental internationally known venues, her events a ract hundreds of guests who arrive to support five-star cultural institutions with every intention to also have fun. Her fundraising, in her and her husband John Thrash's estimation, is likely well north of $110 million (so far and counting)...and that might well be a conservative assessment.
Eugenio Lopez and Becca Cason rash. Photography by Ti any Rose
Brad and Colleen Bell Charlie and Moll Anderson
Kimberly and Justin Whitman & Natalie and James Bloomingdale
Liane and Richard Weintraub, Julia Sorkin, Peter Iacono and Elizabeth Segerstrom. Photography by Ti any Rose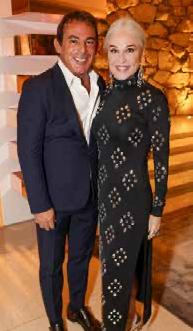 a ention to the platinum-level event creation had been in the works for over six months by the time she arrived in Los Angeles in early May to oversee the happening of the festivities.
Vanessa and Michael Chow Dinner at Eugenio Lopez's. Photo courtesy of Ti any Rose cont'd...
The event, originally scheduled for mid-March, shi f ted to May, in hopes the pandemic would subside more, which it did. The pandemic also posed logistical problems and therefore, some
Much like the Pied Piper, those who follow her lead to offer their support, comprise today's current roster of Jet-Set names from Europe, Mexico, and throughout the U.S. When Thrash throws a party, people show up to support her and her causes. Her latest wildly successful venture had her taking the show stateside, this time to the City of Angels, where fundraising is a true sport. With a geyser of sociable names, all dressed to the nines, the three-day Los Angeles a ffair, LA L.A. Louvre, consisted of private art collection visits, luncheons, and parties, each captivating those who would a end this latest incarnation to raise money to restore the Roman galleries in the Lourve. Thrash, in her usual accomplishment-driven manner, approached the event with confidence. Confident she would wow her guests with artful tours and tons of fun...and, all the while, raise boatloads of money for a cause so near to her heart.
"So, I dove into LA and began by contacting friends who had great homes, fabulous collections, or both. Asking if I could bring a hundred strangers in to see their private spaces was a di fferent story. In the end, 14 said yes...with two I couldn't get to Thrash'sbudge."
Valerie Fuller and Andrew Echols
103
Ulla Parker and Naeem Khan
"The Covid restrictions and mask mandates were still an issue, which a ffected the guest list quite a bit, but we got around those by May," shared Thrash. "With the date being postponed to May, American graduations and European art fairs prevented several guests from a ending. I was heartbroken but there is never a perfect date for everyone. Gratefully their contributions helped us raise over two million dollars."
Beyond relationships, the simple fact of the ma er is Thrash's hard work began well over a year ago to create this event. With the pandemic waning last November, I caught up with Thrash in L.A. to a end Houston's Sir Mark Haukohl's seated dinner party at the Los Angeles County Museum of Art honoring his photography collection exhibit. Thrash was also in town and up to her swan-like neck in arranging significant private art tours of some of the most important collections in the world that just also happened to be in the Los Angeles area.
collections were not able to be viewed because of the restrictions the city had imposed for over two years. "There is no city in the country with a more vibrant art scene, and architecturally iconic homes, than Los Angeles," confides Becca Cason Thrash.
The dozens and dozens of hands-on meetings with Houston's Richard Flowers, of The Events Company, and his team, as well as vendors in Los Angeles, was the only way the event could flawlessly occur. Whether the event is in the Louvre in Paris, or in a tent on the grounds of a historic Los Angeles estate, Thrash is 100% in. For the seasoned fundraising veteran, the challenge becomes...what next? As with this gala in L.A., anyone in the serious world of fundraising knows of Thrash's abilities to Kip Forbes and Mimi Song
104 lead the way in bringing serious money to organizations. The LA L.A. Louvre happened only due to the sponsorships of John and Becca Cason Thrash, Sotheby's Fine Art and Auction, and fine jewelers Cartier, Vacheron Constantin, Kip Forbes, David Yurman, Ti ffany & Co., and Bulgari. The wines and champagnes were provided by LVMH, as well as Kastra Elion vodka, and Casa Dragones tequila for additional libations.
Melissa and Michael Mitho Ford Hubbard, Karina Acorda and Lucas Somoza
The private collection visits offered to the fortunate guests were some of the most important private collections in the world.
Bobby and Phoebe Tudor, Becca Cason rash and Richard Flowers
Thrash's essence, like her hair, also now in the shade of pandemic platinum, has captivated a room with flair and finesse for decades, as she flawlessly sets the stage for every event. Philanthropy, at the highest level, takes ingenuity and brains, both of which Thrash has plenty. It was her goal that the Parismeets-Los Angeles' 72-hour whirlwind, a three day experience of private art collections, luncheons, dinners, and a gala offered guests something smart, exclusive and unique.
"When hosting an event, you really have to curate your guest list," admits Thrash. "You want chic, like-minded people but need the occasional, or unexpected, controversial guest. That's what stirs it up and keeps it from feeling like a night at the club. I am so fortunate to have cultivated so many friendships through the years from all over the world and that I can extend these opportunities to them."
Vibrant and full of stories about each guest she hand-picks to a end, Thrash is a captivating international hostess who is pre y peerless these days. Her style, charmingly precise and over-the-top at the same time, is in the mold of the great hostesses of the past like Pamela Harriman, Marella Agnelli, Babe Paley, or, on a more Texas playing field of yore, Martha Hyder and Baroness di Portanova. Few, if any, compare to her today.
It began with film and television producer Michael Phillips' Asian art collection, T.V. show creator Darren Star's art-filled collection at his Beverly Hills home, philanthropists Lynda and Stewart Resnick's collection at their Beverly Hills estate, real estate developer James Goldstein's collection housed in his mid-century masterpiece, John Lautner-designed Beverly Hills home, prolific gallery owner and collector Larry Gagosian's Holmby Hills home, the home and private art museum of entertainment executive Steve Tisch, the art foundation of Frederick R. Weisman in Bel Air, as well as opportunities to see the latest exhibits at the Los Angeles County Museum of Art, the Ge y Museum, and the new Academy Museum of Motion
"TherePictures.isn't anyone who knows how to create memorable experiences the way Becca does," shared Dallasite entertaining guru Kimberly Schlegel Whitman. "When her name is on an invitation, it is guaranteed to be filled with friends and fun and is sure to be a night you will remember. The LA L.A. Louvre event introduced us to private corners of Los Angeles that we of ten drive past and don't even know. It was incredible treat to go inside their homes and see their collections with other art enthusiasts and hear the stories of the collectors and their
Cameron Silver and Ceron Bridgette Gless Keller Carla and Jack McDonald
MISE EN SCÈNE
105 remarkable collections."
The coup de grâce was Thursday evening's culmination of the tremendous effort, a seated dinner for over 250 at the home of Colleen and Bradley Bell, high above the City of Angels in Holmby Hills. Longtime friends of Thrash through their mutual support of Anthony Kennedy Shriver's Best Buddies organization, she's the former U.S. Ambassador to Hungary and a T.V. producer, and he's a seasoned television executive who has won over 20 Daytime Emmy© Awards. Their home, formerly the residence of Rod Stewart, and before that, Gregory Peck, served as the perfect backdrop for the Le Grand Nuit.
Abdulazizcont'd...
The event hosts included entrepreneur Ronnie Ha f t, with his husband Andrew Nagel, who had a welcome cocktail party at their Beverly Hills Forever home on Tuesday evening. Real estate developer Richard Weintraub, and his wife Liane, hosted the Malibu brunch on Wednesday in their historic, 1921 fivestory beach front home, Villa Tramonto, while contemporary art collector and Jumex Collection owner Eugenio Lopez hosted a glorious al fresco seated dinner in his art-filled Beverly Hills home on Wednesday evening. In Lopez's estate, one was as likely to see a Basquiat, Donald Judd, Cy Twombly, or a Warhol Brillo box, as an incredible Jeff Koons poolside sculpture among the other treasures that were feasts for the guest's eyes.
LA VIE EST BELLE
Many of the guests upon arrival at the Bell's estate, entered the Mediterranean-style villa and were captivated by the impressive contemporary and classic art collection the Bells have assembled. Friendly, charming, and outgoing, the Bells are the perfect hosts for this kind of event. Never one to miss an opportunity to incorporate the French theme, a rendition of The Ritz Paris' Hemingway Bar was recreated in the oak-paneled library of the residence. "The Bells are such lovely people, and their home was perfect for this event. The Hotel Ritz barkeep Colin Fields, who was flown in to create the pop-up, lost his mind when he saw the facsimile," noted Thrash. As the Old Fashioned, Martini and signature Serendipity (nicknamed France in a glass) cocktails flowed, so did the guests who greeted longtime friends and eagerly made new ones. In fact, as the event spilled onto the estate, with a magnificent view of the city, guests were so entranced by each other that dinner was served over an hour later than planned. A f ter all, it isn't always easy gathering guests to be seated. The gigantic tent was festooned with vibrantly pink lighting. With an abundance of one-story high greenery perched on the tables, it was the perfect counterbalance to the fuchsia pink carpet. Much of decorative elements and rentals were driven directly from Houston to Los Angeles. "We incorporated the natural beauty of Southern California with palms, elephant ear leaves and banana trees to add to the gradations of green," offered Thrash. "The chandeliers dripped in long, cascading ivy, while the shapes of the plants were projected onto the ceiling, adding to the tropical theme." Creative, sublime, yet extremely elegant was Thrash's goal in creating the décor. Never one to miss an opportunity, Becca omas Wheatley and Annie McCreery Corey and Caroline Kelly & Milton Townsend Michael Macaulay leading the live auction Alexandra Longanecker Bar Hemingway Re-creation
HRH Sultan Bin Nasser Bin Abdulaziz and HH Dena Aljuhani
Photography by Ti any Rose Cocktails before dinner Lucinda and Javier Loya Valerie Cooper
For après dinner, Casa Dragones Joven sipping tequila, Kastra Elion expresso martinis, and an array of French chocolates were served. While dining, and as the evening progressed, the live auction, def tly helmed by Michael Macauley of Sotheby's Fine Art and Auction, raised the pulse of the evening even more. As Becca Cason Thrash shared a few moving words about the importance of fundraising for the cause, with a video greeting by the Louvre President Laurence des Cars, the auction was off to a flying start. Some of the artists who donated works and who also a ended the event were Chris Levine of London, Californiabased artist James Verbicky, Niki Haas of the Haas Brothers duo who grew up in Austin, to name a few. The Impressionist collector Lionel Sauvage (and longtime Louvre's International Friends' board member) was spo ed huddling with the current American Friends Of The Louvre board chairman, Kip Forbes of New York (Becca Cason Thrash serves as the vice-chairman), while collector Mary Ellen Marziale flew in from Italy for the gala and was accompanied by her actor/director son, Antonio TheMarziale.bevyof guests who a ended the event also included Michael Chow, founder of Mr. Chow restaurants, who bought the custom Ti ffany watch for $85,000 at the auction, and Former Ambassador to Great Britain, the Honorable Robert Tu le and his wife, Maria. Since the event occurred in Los Angeles, some local star power added to the guest list including Jacqueline Bisset, Chris O'Donnell, Jennifer Tilley, a few Real Housewives of Beverly Hills cast members, producer Mark Burne and his actor wife, Roma Downey, to name a few. Paris was also well represented with Parisian residents Ina Giscard d'Estaing Roger Klein, Jack Corwin, Brighton Keck and Chris LevineCelesta Hodges and Esthella Provas.
106 Cason Thrash's dress of gli ering olive green sequins, designed by her close friend, designer-to-the-stars Naaem Khan, who also a ended, matched the environment perfectly. "I find inspiration everywhere in creating a gala's theme. Naaem sent me the dress he designed for me, and we built the evening around that," revealed Thrash. The synergy between the olive beaded gown and her pink kunzite and diamond jewels that punctuated the green and pink theme wasn't lost on anyone. "It was so appropriate that Becca's Naeem Khan gown had a cape a ached," shares Austinite philanthropist Carla McDonald. "She is a philanthropic superhero, and her superpower is bringing the world's most interesting people together to advance the work of the world's most important organizations."
Guests raved over the entirely green table pale e, highlighted with Yves Klein French blue tableware accents, that graced the silk table coverings on the many Continental and square tables, as guests were perched on green Chiavari chairs. In fact, every place se ing was a feast for the eyes, and shortly therea f ter, the cuisine pale e. Guests dined on elegant French fare of filet mignon, asparagus in a light Bearnaise sauce, as well as pears in Champagne with crème fraiche. To pair with the meal, bo le upon bo le of Baron de Rothschild Champagne's Chateau de Meusault 2016 and Le Petit Haut Lafi e 2015 were poured.
COUP DE GRÂCE
Rob Giardinelli, Don Krindler and Ernie Carswell & Lance Avery Morgan Becca and John rashBrad Oberwanger and Zoe Bonnette Chris North performs Martha and Richard Finger
As with previous Louvre galas, the dinner and auction ended, and with the a endees ready for more action, Sinatra-esque singer Chris North took to the stage in a white dinner jacket, ready to rumble with the crowd. "He tore the ceiling off the roof with his 35-minute, non-stop set of mega superstar hits of the last 50 years," enthused Thrash, who was referred to North's talents by their mutual pal, event producer Colin Cowie. "Chris had the guests dancing on their seats and in the aisles. It was a fabulous, high-octane performance that lef t people beg g ing for "Themore."events hosted by Becca Cason Thrash are legendary, as I have read about them in Brilliant, The Society Diaries, and Society Texas for years," confided Texan-turned-Angeleno Natalie Bond Bloomingdale. "How cool that my first party to a end helmed by Becca was in Los Angeles, and for such a wonderful cause. It was a meticulously orchestrated, very wellplanned, with a well-organized itinerary, and with incredible access to the best private art collections Los Angeles has to offer. Her grand vision was beautifully executed, and I am hopeful the funds raised will do a great deal for the restoration of the Roman Galleries at The Louvre. With the evening raising over a whopping two million dollars, we will all have to stay tuned to learn of Thrash's next fundraising adventures...here and across the globe. "I have been contacted by so many wonderful organizations," confides Thrash. "I'll probably take on an entirely di fferent project next, so stay tuned."
107 (her father-in-law was Valéry Giscard d'Estaing, the former President of France), Baroness Rose Anne de Pampelonne, Ritz Paris Director Mark Ra ff ray, Fabrice Pasqual of Air France, and Parisian Lucas Somoza, among many other dear Paris-based friends of Thrash's. The creative clout of the guests included designers like Juicy Couture co-founder Gela Taylor, and Monique Lhullier. Many other notables comprised of investor Francois Schramek, German technologist Patrick Hessler, philanthropists such as Sydney Holland, Carolyn Powers, and Orange County-based Elizabeth Segerstrom. In fact, philanthropists Gregory Annenberg Weingarten and his wife, Regina, were overheard marveling about the vast turnout and enthusiastic support from so many Texans, too. The laundry list of Thrash's Texas fans and supporters who would show up to support her for anything, anywhere would be too long to list here, yet we were all there. "Most were eager to show up to make a contribution to the event by doing their part: looking as glamorous as possible, donning fashionable new ensembles and jewels, and bringing their irreplaceable Texas exuberance by bidding vigorously and showing the international guests how to let their hair down." laughed Thrash.
108
John F. Kennedy, Neal Spelce and Lyndon Baines Johnson in Hyannis Port, Mass. at meeting to plan the 1960 presidential campaign
Photography courtesy of Neal Spelce
TELL ME THIS
Neal Spelce is a legendary media professional and a witness to presidential history. Due to spending part of his career with President Lyndon Baines Johnson, his life course changed as he shares in his new book, With The Bark Off: A Journalist's Memories of LBJ and a Life in the News Media . This exclusive excerpt is chock full of his recollections of the Johnson family, as well as Spelce's point of view on today's media landscape.
On one occasion, Jackie Kennedy very graciously came outside to say hello to the press. What a beautiful lady! She was pregnant with John Jr. at the time, and she was positively glowing. Like everyone else in the country, I was impressed with her. She wasn't trying to make headlines; she was simply an elegant and charming hostess greeting her guests. She understood the importance of good relations with the media.
I had been to the LBJ Ranch for small events before he became vice president, but it was when he served as VP that the ranch became a folksy, comfortable gathering place for world leaders and a familiar geographical reference in the public mind, like Hyannis Port and Warm Springs, Georgia. And of course, when he was president, the ranch became known as the Little White House.
LBJ's favorite was the Frisco Burger, with its ousand Island–like special sauce on a buttered and toasted bun. After the cook was trained, LBJ would sit in his suite above the KTBC studio and eat Frisco Burgers the way they made them at the Night Hawk.
LBJ ASCENDING, 1961–1963 Once LBJ becamve vice president, his Secret Service detail was in and out of the KTBC building in Austin all the time. We had some fun with them. I owned one of those retractable pointers that professors use, and I would get on the elevator with the agent assigned to elevator duty and pull out the retractable pointer like a walkie-talkie and speak into it—"Secret Service on the elevator, stand by"—and collapse the pointer and put it away. eir heads would jerk around. When I went into the lobby: "In lobby now. Secret Service clearly visible." I would do that every time there was a new agent, and I was lucky they didn't throw me to the oor.
I don't remember anyone making a peep. During that same period, in the spring of 1960, African American students from UT and the historically black Huston-Tillotson College had begun to conduct sit-ins at the lunch counters downtown on Congress Avenue at Woolworth's, the Kress veand-dime store, and other variety stores and department stores. In Austin, there were demonstrations on both sides of the integration issue, but by May of that year, thirty-two lunch counters and cont'd...
KTBC covered the 1960 primary from the Texas perspective, especially when LBJ was having a function in Austin. ere was an aura about e Man. Trailing after him with cameras, we knew we were a part of history being made. Our station was a very interested observer of the Democratic Convention in Los Angeles, when LBJ was selected as vice president. I wasn't there; I watched it on television. We knew the players on the Texas side. His trusted aide and the future governor of Texas, John Connally, was a key supporter and a leader in LBJ's e ort for the nomination. LBJ and JFK hadn't been enemies, but they were combatable. (Bobby Kennedy despised LBJ until the day Bobby died.) To butcher an Ann Richards analogy, JFK was born on third base, and LBJ was born in the dugout. ere was an enormous di erence in their personalities, upbringing, culture, and geography. And yet they knew they had to come together to map a strategy for the Democratic campaign against Richard Nixon and Henry Cabot Lodge. After he was selected as the VP running mate at the July convention, LBJ took the Texas Capitol press corps to the Kennedy compound in Hyannis Port, Massachusetts, and I was fortunate to be invited. e White House press corps was also there covering the discussions. e two running mates considered the occasion an opportunity to get to know each other better in a casual setting and in a di erent light. When I arrived, the Kennedys were throwing a football on a grassy lawn leading down to the waters of Nantucket Sound. It struck me as a summer home where everybody was on permanent vacation. e presidential candidate and the vice presidential candidate were wandering around the lawn, and the press was observing their every move. e public scrutiny didn't seem to bother the Kennedys. ey didn't appear to be posturing; they were being themselves, wearing sneakers, khakis, and open-neck shirts. eir press conferences were informal, unlike those in previous administrations and today, where everything is well scripted. When JFK approached the press corps to make a statement, he didn't wear a tie or a jacket, per tradition, usually just a golf shirt. He was open and direct about their plans: "Lyndon is going to work the South, and here are a few other things we've decided on."
LBJ loved hamburgers made at the Night Hawk, a beloved institution among Austin's most popular restaurants. e original place was located at the south end of the Congress Avenue Bridge and had been in business since 1932. Harry Akin was the owner and later elected as mayor of Austin, and he was an early supporter of LBJ. Every time the Johnsons hired a new cook, LBJ would phone Harry Akin and tell him, "Harry, I have someone I want to send down there. I want you to teach him how to make those burgers like you make them."
Harry con ded to me that LBJ was the one who told him to integrate the Night Hawk. He said, "You've got to lead on this, Harry. We've got to serve Negroes."
ere was a special moment for me when I was standing with both JFK and LBJ on the porch at the compound, and LBJ asked, "Neal, you want to get a picture with us?"
Harry had already been hiring minorities to work in his kitchen and as wait sta for many years, but serving African American diners was a bolder step during those volatile times. When he decided to integrate his restaurants, there was no muss, no fuss. He just did it.
110 THE 1960 PRESIDENTIAL CAMPAIGN WHEN LBJ RAN AGAINST JOHN F. Kennedy for the Democratic nomination in 1960, there was an obvious contrast in age and style. JFK was youth personi ed—that was his image—and LBJ countered with his seasoned experience. His campaign slogan was "A Leader to Lead the Nation," and he used that famous pro le photo (the correct side) with a little gray in the temples. He worked that to his advantage, insisting that every now and then you needed someone with a touch of gray in their hair, a sign of maturity. His approach was "Kennedy is a young senator, but I'm the Senate majority leader."
Back at KTBC, everyone saw the photo and a joke went around the station: "Neal, you certainly know who your boss is, don't you?"
"Well, sure."
Vern Sanford, who was the Texas Press Association's executive director, was there with his camera. "Vern, come over here and take a picture," LBJ said. Sixty years later, it's hard to believe, but I actually appeared in a photograph with LBJ and JFK. It's an absolute treasure—the young Neal Spelce standing between two monumental gures in twentieth-century American history who would eventually serve as presidents of the United States. And there I am, shaking Jack Kennedy's hand and looking into the eyes of Lyndon Johnson.
Prime Minister Jawaharlal Nehru greets LBJ, 1961 Lynda Johnson at an LBJ Ranch event, 1964 Luci Johnson at an LBJ Ranch event, 1964 Hubert Humphrey and LBJ on horseback at the LBJ Ranch, 1964 Neal Spelce and LBJ, in front (and with replicas) of the Taj Mahal, Agra, India, 1961
112
Neal Spelce with former LBJ Press Secretary George Christian, 1968 Cactus Pryor, Neal Spelce and Chet Huntley, Headliners Club, Austin, 1966 Neal Spelce, Election Night Special KTBC, Austin, 1962Neal Spelce during the University of Texas Whitman sniper coverage, Austin, 1966
Grogan Lord, Gregory Peck, John Connally and Cactus Pryor, Headliners Club, Austin, 1964
Folks were amazed that I put that on the air because it was "critical of LBJ's family ownership of the KTBC-TV station." But I said, "It was a great quote."
LBJ had great fun with his visitors. He enjoyed entertaining them. I could see him get a twinkle in his eye whenever he was about to pull a prank on the tinhorns. He loved to drive around his ranch and check on his cattle, and on a few occasions I went along for the ride. He owned a small German-made Amphicar convertible, lagoon blue in color, that could oat and maneuver on water. But he didn't tell his guests it was an amphibious vehicle. ey'd get in the car and he'd say, "Let's go look at the ranch. I'll show you my cattle. I've got this bull out here you gotta see."
Previous presidents didn't have a colorful ranch. LBJ owned cattle and horses and an expanse of land along the Pedernales River. ( e proper Texas pronunciation of that river is PURR-de-NAH-liss.) He provided deer hunting and exotic game. By Texas standards it was little more than a gentleman's ranch, but he had a ranch foreman to make it o cial—and the barbecue was fantastic.
In all the years I was working at KTBC as a reporter and then as news director—making decisions about what stories to air and what not to air—never once did LBJ or the Johnson family give orders to cover this and not that. ere were newsworthy events at the LBJ Ranch, and we'd go out there with reporters from all over the nation to cover a prime minister or some other visiting dignitary. at was news. But we were never told "you must come."
cont'd...
BOTH SIDES JOURNALISM When Barry Goldwater was running against LBJ in 1964, the Republican presidential nominee booked a campaign stop in Austin, in the heart of LBJ country. Goldwater was a pilot, and he ew his own plane, a fairly large DC-3. We reporters headed out to the old Mueller airport in East Austin, and when Goldwater rolled to a stop on the landing strip, we were out there with our cameras. His supporters were there, too. He pushed open the pilot window and stuck his head out and waved to the crowd. "I'm glad to be here," he said. "When I took o from Phoenix, they asked me if I'd ever been to Austin and if I knew where it was. I said, 'No, I've never been to Austin, but I'm gonna y east and when I get to a fairly good-sized city with only one TV tower, I'm going to land.'"
LBJ really did surprise people. As a southerner, he was able to push for social progress and accomplish many things that were not expected of him. Observers assumed that a northeastern liberal like JFK would lead the charge on progressive social issues, but it took a liberal southern Democrat to get things done. He achieved signi cant success because he'd come up through the Senate and knew how to twist arms. Literally! I'd seen him do it. He would lean over you with that large physical frame and tell you exactly what you needed to do or say. With Lyndon Johnson serving as vice president and later as president, Austin was becoming more visible in the national consciousness.
Today, there are so many ways for individuals to get news. With the Internet and twenty-four-hour cable news, viewers can go anywhere and nd whatever they want to nd, with whatever stripe they may want to put on it. But back in the 1950s and 1960s, KTBC was the sole source for television news in Austin and we had a serious obligation to cover it accurately and make sure the facts were correct. I always tell folks, "Don't rely on a single source. Whenever you're looking for news, broaden your scope. If you want to watch a left-leaning channel, watch a right-leaning channel as well, so you can balance your judgments and make up your own Inmind."today's world, that attitude is considered quaint and out of step with current realities. Sometimes I sound like a Pollyanna, even to myself, but that's the way I roll. In my view, polarization is a problem in our society. Most people watch or read to reinforce their own worldviews. And although they're passionately engaged, they're missing something if they don't explore various websites and check other programs and read this blog or that article. I love to go to the online aggregator sites that represent di erent viewpoints and report on a variety of subjects. I encourage people to get a more complete picture, so whatever their position may be, it's either reinforced or questioned.113
"We led with it at ten o'clock last night." e caller said, "You did?" "It was the top news story of the day," I said, "so we led with it." ey were trying to nd out if KTBC had buried the story because it was negative toward LBJ and his family. Our coverage was indicative of how we handled the news at KTBC, even when it wasn't advantageous to our owner. at objectivity had been instilled in me by the University of Texas School of Journalism and by Paul Bolton. He was a stickler for getting a story accurate before putting it on the air. Get it rst, if at all possible, but get it right, and let people draw their own conclusions based upon what you report. Don't hide it, don't dodge it. If it's out there, it's out there, and it's your job as a reporter—as someone who's conveying important information—to present the facts. e topic doesn't matter. You want the viewers to say, "Wow, I didn't know about that."
In one case, Walter Jenkins, one of LBJ's trusted aides, was arrested for a sexual liaison in a men's room in Washington, DC, and it was a serious scandal. Mrs. Johnson was very supportive of Jenkins, but in spite of her objection, President Johnson accepted the aide's Iresignation.ranwiththe Jenkins story on the air, and the next day I received a call from Time magazine. "Spelce, we're just checking around the country to nd out how this Walter Jenkins story was covered. How did you cover it in Austin?"
e Pedernales River ows through the ranch property and runs over a little dam, and although passengers can't see this from a car, the water is streaming over the top of a road. LBJ would drive along, talking about his property and pointing out its woodsy features to the visitors, and then he'd suddenly head straight into the moving water. ey didn't know he was driving on a little strip of road. At other times, he'd shout that the brakes had failed and he'd steer the car splashing into a small lake. While the terri ed passengers were catching their breath, he would laugh and guide the amphibious car toward dry land.
Whenever world leaders arrived, they'd have to land at Bergstrom Air Force Base (now Austin-Bergstrom International Airport) outside Austin and then be driven or choppered out to the ranch in Stonewall, Texas, which is sixty miles away. e ranch had a small runway that could handle two-engine planes, but not the larger ones. Whenever LBJ or someone else was due to land, the Secret Service would rush out to the landing strip and chase the deer away so there would be no mishap while the plane was touching down. In time, Austin became an extension of the ranch itself, not only because of the proximity, but also because the White House press corps would stay in Austin when there was a newsworthy event at the ranch. ey usually stayed in the Driskill Hotel downtown, and besides their coverage of LBJ, they soon they began writing sidebars about the charming college town.
restaurants in Austin had voluntarily desegregated. It was a relatively quick and peaceful transition.
When John Connally was running for governor of Texas for the rst time in 1962, he was not well known and he was running against a sitting governor, Price Daniel, who was pretty doggone popular.
It's important to challenge our assumptions and biases. Now in my seventh decade as a reporter, I'm often asked, "What do you think about that story that broke today, Neal?" I usually respond, "I was fascinated by it." Not believing the story, necessarily, but fascinated by the news itself. After so many years in the business, I've found a way of standing back and looking at things philosophically. I'm intrigued by what the left does and what the right does and how everybody reacts to that. I don't get caught up in "I'm taking his side, and the other side be damned." I think it goes back to that journalistic training. You're trained to walk into a situation, whatever it may be—a city council meeting, a public hearing on rising water bills, a school shooting—and analyze what's going on, what's newsworthy, what's most important to your audience. And then you write the story. You don't get caught up in "Don't quote this person, but quote this person." e pursuit of balance and objectivity has carried me forward throughout my long career. News analysts are everywhere now, but they're not really that new. I can remember back in the early days when Eric Sevareid would come on CBS as an analyst and commentator. Dan Rather told me one time, "I envision what happens in Eric Sevareid's life. I can see him waking up, putting on his robe, padding to the front door in his slippers, and picking up several newspapers and reading through them. And then he gets on the phone and says, 'I think I'll talk about this today,' and calls that person and they go have lunch, usually with a martini. And then Eric comes to the o ce and sits down and writes his piece and records it and goes home. What a life!" Dan was out there getting punched in the gut, stalked, and shot at, but there's Sevareid having a martini at lunch.
e anchor sitting next to me wasn't the brightest bulb on the porch, and when I said, "We'd better keep an eye on this. e margin is narrowing, and it looks like the other candidate may win," he said,
e Donald Trump election of 2016 is a great example of how analysis can go awry. All the ratings and data showed that Hillary Clinton was going to win. I'd been watching a lot of television coverage, and I stayed up to speed on what was happening. Two or three days before the election, I made the comment, "Trump can win this." I mentioned that to a pollster who was polling for Trump and the Republicans, and he said, " ere's just no way." But I insisted, "I don't think the polls are right."
A turning point in polarization may have come with the popular "Point-Counterpoint" segment of 60 Minutes, which aired from 1975 to 1979, a weekly debate between liberal Shana Alexander and conservative James J. Kilpatrick. It was famously satirized on Saturday Night Live, with comedian Dan Aykroyd (Kilpatrick) often replying to Jane Curtin (Alexander), "Jane, you ignorant slut." I'm not sure if it was the humorous satire or the "Point-Counterpoint" segment itself, but that formula exploded all over country, a harbinger of the future. Today there are entire teams of folks out there analyzing, ponti cating, and arguing "I'm right, you're wrong." It's sometimes entertaining, but usually produces more heat than light. After I left daily television, I was often brought back to analyze the voter returns during election night coverage. One evening during a statewide race, I was sitting on the set with the anchor and co-anchor, and I had my yellow pad and pencil in front of me. As election returns came in, it was my job to announce that at 7:00 p.m., this candidate was ahead, and at 8:00 p.m., South Texas had not been counted yet and voting in Houston was heavy. at kind of thing. It's what computers do now, but all I had was a yellow pad and a number two pencil.
at's the kind of pad-and-pencil analysis I did back in the day, and that's the way I like to watch election returns now. But the computers are so far ahead of everybody, they calculate results down to the minute and report, "We can now declare a winner in the congressional district northeast of Dallas." Not to mention, "Hey, California and the West Coast, the election is already over and we've declared a winner. Your vote is super uous."
"Really, Neal? He's been behind all night long. How can you say something like that?" And I very calmly and quietly said, "Because of the trendline and votes that are still uncounted. South Texas is normally going to go in this direction, and they're not in yet—and that could put this candidate over the top."
I'm not claiming credit for predicting Trump's victory, but when I was seeing such large, passionate crowds at his rallies, I tried to gure both sides of journalism out, "Who the heck are these folks who are so angry and engaged?" And I realized that those folks were not being polled because they were "anti-media" and "antipolling"—"I'm not going to talk." Nobody looked at their numbers. But sitting back in my armchair and watching news coverage week after week, I could see what was taking shape. So when I made that "bold prediction," I was dismissed, but it came to pass.
To access an exclusive interview with Neal Spelce, visit SocietyTexas. com. Spelce's memoir, With e Bark O : A Journalist's Memories of LBJ and a Life in the News Media , is published by the University of Texas Briscoe Center for American History. It is available in hardcover, e-book, or audiobook on Amazon.com, or wherever ne books are sold. For more info, or for a personally signed, rst edition copy of the hardcover version, visit NealSpelce.com.
114
One of Connally's tactics was to encourage his supporters to vote early. It was a unique idea at that time, and reminiscent of what candidates do today. His campaign would contact the Austin American-Statesman and other newspapers and say, "I understand there are big crowds at the polling places right now, voting early. You ought to send a reporter out there and nd out what's going Ofon."course, it was a set-up. e reporters would ask the early voters, "Who are you voting for?" and the response was usually, "I'm voting for John GovernorConnally."PriceDaniel's response was, "My voters can go vote Buttomorrow."theoverall e ect was it looked like an enthusiastic groundswell for this unknown candidate named John Connally. e press was being manipulated by his campaign. It wasn't the rst time that a political campaign had outmaneuvered an opponent, and it certainly wouldn't be the last.
It's the job of the reporter to analyze what's happening with a cold eye to the truth. Polling has become essential, for better or worse, to that highly competitive media world that has emerged over the past thirty years. Unfortunately, the polls sometimes drive public opinion instead of the other way around. I have examined polls, and even conducted polls when I ran my PR rm, and I know that you can direct the results by how you phrase the questions.
To be fair to Eric Sevareid, he'd covered the fall of Paris to the Germans in World War II and later parachuted into Burma from a crashing airplane, so he deserved those martinis, because he'd earned his status as a commentator. I watched his analysis over the years, and I'm not sure he ever took a hard right or hard left position. He'd say, "Here is this and here is this, too, and there's going to be a big battle over this, and we'll have to watch and wait and see."
Neal Spelce and George Christian honor Walter and Betsy Cronkite at the Headliners Club, Austin, 1990s
University of Texas Moody College of Communication's Neal Spelce Broadcast Journalism Studio
115Neal Spelce pointing out his view of the University of Texas Tower shooting during his earlier broadcast, 2015 Neal Spelce, 2022
Former President George H. W. Bush, Neal Spelce and Former President George W. Bush, 2012
From sky-high to earth-bound, on-trend and on-the-mark, this fall's selection of chic shoes is the most stylish we've seen in seasons. Yes, there's something for everyone, according to our Society Texas team's stellar recommendations, that will have you rising up and standing tall.
116THINGSWEET
LOVE TO LOVE YOU, BABY This mirror leather and crystal stone pointy jewel sandal will surely be the star of any outft's show. Besides, it's almost always showtime. $3950. By Tom Ford. At TomFord.com. GREEN AS GRASS This Lupita diaphanous wedge sandal proves that you can indeed live a stylish, greener life. $1105. By Amina Muaddi. BergdorfGoodman.com.At 117
IT'S LIKE BUTTER Dreamy and soft, these Lava pleated, buttery leather slides are a cushy dream to wear from here to way over there. $895. By Pierre Hardy. NeimanMarcus.com.At ROGER THAT It's all about the distinct crystal Cube Strass heel on this platform sandal that will have you reviving Studio 54 in a New York minute. $2050. RogerVivier.com.At
118
119 BE A WON'TGEM,YOU? This multicolor trafcstopping Capture pump has it all–style and grace. The shoe with silver-tone metallic cotton embroidery will certainly color your world. By Christian Dior. $2090. At Dior.com.
GOLDEN DAZE Feel like an exotic princess while wearing SILVERAtmoments.lifesandals.logosumptuousthesecrystalkittenheelslideAfterall,isfullofgolden$1450.Prada.com.LODE This silvery Moira sandal that sits on a low heel. The platinum gold metallic textile has an ankle strap for closure. It is the perfect comfortable heel for evening. By Pelle Moda. $158. At The Garden Room, Austin 120
121
Zadie Smith, New York, N.Y. Photographed November 2013 © Laura Wilson
Two Women at a Window, c. 1655/1666 by Bartolomé Esteban Murillo, Photo courtesy of e Kimbell Art Museum
Courtesy of Ballet Austin
EXHIBIT
A SONG IN YOUR HEART Hadestown, the winner of eight 2019 TONY Awards, is a love story for the ages inviting audiences on a haunting and hopeful theatrical experience that will linger long after you leave. September 24–25. At TexasPerformingArts.org. Kimberely Marable and company in Hadestown. Photo by T. Charles Erickson
I SEE, I SPY e special exhibition Murillo: From Heaven to Earth celebrates the genre paintings of one of the most celebrated painters of the Spanish Golden age: Bartolomé Esteban Murillo (1617-1682). Known for his religious and secular themes, he also portrayed the ordinary people of his time. September 18–January 29, 2023. At KimbellArt.org.
SOCIETYTEXAS.COM122
Photo courtesy of Lighthouse Immersive
THINK R E S P E C T Broadway diva Capathia Jenkins and the three-time GRAMMY nominee Ryan Shaw light up the stage in Aretha: A Tribute with your favorite Aretha Franklin hits. Led by GRAMMY Award-winning conductor John McLaughlin Williams, this high-energy, glittering tribute is not to be missed. October 14–16. At DallasSymphony.org. Courtesy of John Such Artists' Managemen
THE BOY KING Immersive King Tut: Magic Journey to the Light features the most famous of the Egyptian rulers, the Pharaoh Tutankhamun. e show commemorates the 100th anniversary of archeologist Howard Carter's discovery of the legendary "boy king's" tomb. September 23–November 13. At Immersive-KingTut.com/Dallas. Austin Dallas/Fort Worth
VIEWING A WRITER e new exhibit at the University of Texas Harry Ransom Center, e Writers: Portraits by Laura Wilson, highlights photographic portraits of some of the most in uential writers of our time including Louise Erdrich, Gabriel García Márquez, Zadie Smith, and Tom Stoppard. Inspiration from the exhibit is drawn from images in Wilson's upcoming book where she immersed herself in the personal setting of each writer along with details that have inspired their literary triumphs. rough January 1, 2023. At HRC.UTexas.org.
Only e Best
e best plays, musical performances, and exhibits in Texas are enjoyed by record-breaking crowds, according to our cultural arts arbiter Leanne Raesener, who shares our favorite recommendations for what to enjoy this fall across the state.
TANTALIZINGLY TAME Shakespeare's comedic tale of marital mismatch is given new life with breathtaking costumes and modern, dynamic choreography in Ballet Austin's lighthearted and lovely recreation of e Taming of the Shrew. September 16–18. At BalletAustin.org.
TEMPT YOUR IMAGINATION Ain't Too Proud– e Life and Times of e Temptations, nominated for 12 TONY Awards and the winner of the 2019 TONY Award for Best Choreography, tells the unforgettable story of this legendary quintet, tracing their extraordinary journey from the streets of Detroit to the Rock & Roll Hall of Fame. October 11–October 16. At MajesticEmpire.com.
Courtesy of the Alley eatre Back Door #2, 2003. Michael Wolf© 2022, Courtesy of the artist and Bruce Silverstein Gallery, New York
123 ITALIAN GLORY Verdi's opera La Traviata is one of the world's most performed and beloved operas. When the glamorous courtesan Violetta falls in love with the young Alfredo, it's as if nothing can tear them apart. But as tragedy unfolds, their true love is shaken to its core. October 21–November 6. At HoustonGrandOpera.org.
SEPTEMBER• OCTOBER 2022
Houston San Antonio
LET'S MISBEHAVE eatre Under e Stars' hot new production, the TONY Awardwinning musical fave, Ain't Misbehavin': e Fats Waller Musical, celebrates the music of Fats Waller and the Black artists of the 2.SeptemberinmostRenaissance…oneHarlemoftheinnovativeperiodsAmericanmusic.21–OctoberAtAlleyeatre.org.
American Mariachi by Jordan Fraker
A TIME TO REFLECT e McNay exhibition, Re ecting Selves: Asian American Artists in Texas, presents ve artists who challenge preconceived notions about Asian Americans. Particularly ones that ignore the challenges Asian Americans face in their adopted homeland. e artworks depict diverse Asian American experiences in the U.S. due to discrimination. rough October 9. At McNay.org. BRIGHT LIGHTS, BIG IMPRESSIONS e new exhibition, Urban Impression: Experiencing the Global Contemporary Metropolis at Rice Universtiy's Moody Arts Center, focuses on urban life's overarching and shared aspects. Presenting international and Houston-based artists, the show highlights alternate modes of perception. September 16–December 17. At Moody.Rice.edu.
Courtesy of the National Touring Company of Ain't Too Proud. By Emilio Madrid. Antonius-Tín Bui, Remodel Minority, 2019. Courtesy of the artist, McNay Art Museum Pre-production image of La Traviata courtesy of Houston Grand Opera
FAMILIA ES TODO American Mariachi, written by Latine writer, José Cruz González, is the rst play or musical depicting Mexican American culture to premiere at e Public eater since its founding in the early 1900s. Enjoy an evening of muy especial songs performed by San Antonio's premiere Mariachis. September 9–October 2. At ePublicSA.org.
Photo by Jane Yun
THIS WAY, SER Located inside the Hilton Anatole, SER Steak + Spirits is a contemporary American steakhouse with unparalleled views of the Dallas skyline. ey have reopened with a new executive chef, a globallyinspired menu, and a dining experience that ignites the senses. At SerSteak.com. Courtesy of SER Courtesy of Fletcher's Courtesy of Alice
Photo by Jane Yun cont'd...
SAVORRIGHT
SEA THE TEX MEX Brought to Austin by Tex-Mex restaurant company Trudy's, Trudy's Del Mar recently opened in the former South Congress Café location. It o ers a nod to its iconic predecessor by continuing its beloved brunch menu while serving unique and exciting seafood dishes inspired by traditional recipes from Mexican Coastal living. At Trudys.com.
124 SOCIETYTEXAS.COM
Let's Table e Discussion
PAN ASIAN SPECIFIC Known for its take on Pan-Asian cuisine and craft cocktails, Alice recently launched new menu o erings. e refreshed menu by Ashkan Moeinearaghi, their executive chef, o ers memorable dishes centered around sushi, sashimi, and nigiri plates. At AliceDallas.com.
YOUR LOCAL VINTNER
Austin Dallas/Fort Worth
ALL IS FAIR Running September 30–October 23, this year's State Fair of Texas is themed Treats Of Texas and there's no tastier treat than a Fletcher's Original Corny Dog slathered in mustard. Get your Fletcher's x at one of seven stands scattered throughout the fairgrounds. Can't make the Fair this year? ey ship nationally through Goldbelly. At FletchersCornyDogs.com.
STEAK ING A CLAIM Dean's Italian Steakhouse is a classic American steakhouse with Italian expression that has recently opened its rst Texas location. Located downtown on the ground oor of the JW Marriott Austin, Dean's o ers the best cuts of steak, market fresh seafood, and housemade pasta...and a killer happy hour menu to boot. DeansSteakhouseAustin.com.At
With everyone returning to restaurants like never before, there are a plethora of new, beautiful ones to try, as well as favorites to try again, according to our savvy eatery devotees, Rob Giardinelli (Austin), Cynthia Smoot (Dallas), Rob Giardinelli (Houston) and Alexandra del Lago (San Antonio).
Photo by Jane Yun
Located in Westlake, Neighborhood Vintner o ers over 1,000 wine bottles for retail purchases at varying price points, along with wines available in the store by the glass, all of which pair exquisitely with their charcuterie menu. e locale is perfect for meeting a friend after work, as the rst stop on a night out, or to obtain a last-minute host gift en route to a dinner party. At NeighborhoodVintner.com.
DullnigRanches.com9,382+ Ac. Duval-Live Oak Co. SALARITA RANCH Robert Dullnig, Broker Associate 210.213.9700 DullnigRanches @ gmail.com 138+ Ac. Kendall Co. ARROYO VISTA RANCH 5,820+ Ac. Dimmit-Zavala Co. DOS ARROYOS RANCH
LUNCH ON THE MENU
FULL & HAPPY
Located at the Pearl, Full Goods Diner serves scratch-made, seasonally-driven food for breakfast and lunch. In addition, it serves comforting and familiar everyday food to connect the restaurant to its central and South Texas roots of Mexican and American fare. e design also embodies the warm and welcoming environment with rich wooden accents, plenty of natural light, and a greenhouse-style entry. At FullGoodsDiner.com.
GilliamSAVOR
HAMSA MORE Recently opened in Rice Village, Hamsa is a Modern Israeli restaurant featuring elevated classics from the Middle East. Shared plates are recommended, and the space also features a sixperson chef's table, called Yalla Yalla, where culinary connoisseurs can sample a curation of the chef's top selections. At HamsaHTX.com.
PEARL DROP IN e much-anticipated Carriqui at the Pearl aims to honor its past and usher in the next chapter with the very best o erings that create a space for joyful gathering. Named after the green jay of South Texas, it features fresh seafood from the Gulf, Rio Grande-inspired botana platters, pit-cooked barbacoa and brisket, a masa program, and a robust cocktail and beverage program. At CarriquiTX.com.
Houston San Antonio
Photo by Kirsten
126 SOCIETYTEXAS.COM
SUGAR FIX Sugar Factory American Brasserie, the eatery known for its overthe-top dishes and treats, has opened its second Texas location in downtown San Antonio.  e world-famous, family-friendly, highenergy celebration destination has been designed to give guests an interactive experience lled with memorable moments. At SugarFactory.com.
SHACK DADDY Opening its first location in Houston, California-based Daddy's Chicken Shack offers a wide range of scrumptious chicken offerings that are a fusion of American South and Southeastern Asian flavors. The menu also features breakfast and vegan offerings so the whole family can enjoy. At DaddysChickenShack.com.
A hit since it opened for happy hour and dinner service this spring, e Warwick recently added lunch to its stellar dining repertoire. e New American fare, with a Southern Twist lunch menu, features culinary classics such as Shrimp Po' Boy and Cajun pasta, as well as a delectable Cobb salad. At WarwickHouston.com.
26th Floor, Tower Life Bldg. | San Antonio, Texas 210 225 55 67 | ww w. orsinger. com Over 46 Years of Experience Practicing Family Law TEXAS SUPER LAWYERS TOP 10 ATTORNEYS STATEWIDE 2014, 2013, 2012, 2010 & 2009 BEST LAWYERS IN AMERICA 1987 – 2022 DAN RUGELEY PRICE MEMORIAL AWARD TEXAS BAR FOUNDATION BEST NON-JUDGE SPEAKER AWARD TEXAS CENTER FOR THE JUDICIARY FRANKLIN JONES AWARD FOR AUTHORING THE BEST CLE ARTICLE - TWICE 2009 AND 2013 HALL OF LEGENDS AWARD STATE BAR OF TEXAS FAMILY LAW SECTION 2021 Board Certified in both Family Law and Civil Appellate Law by the Texas Board of Legal Specialization RICHARD ORSINGER Among the Best Family Lawyers in Texas
SOCIETYTEXAS.COM By Rob Giardinelli, Senior Social Editor AUSTIN September 15 Songs of Hope Caritas of CaritasOfAustin.orgAustin September 23 e Fashion Luncheon Women's Symphony League of WSLAustin.orgAustin September 24 A Celebration of Film Harry Ransom HRC.UTexas.eduCenter September 24 Jewel Women'sBallSymphony League of WSLAustin.orgAustin September 29 Forklift Fantasia: e Shape of ForkliftWater ForkliftDanceworks.orgDanceworks October 6 Red Dot Art Spree 2022 Women & eir Work WomenAnd eirWork.org October 7-9 & 14-16 ACL Music ACLMusicFestival.comFestival October 13 Glow in the Park Waterloo Greenway WaterlooGreenway.orgConservancy October 15 Play Bingo Ladies Luncheon Center for Child CenterForChildProtection.orgProtection October 20 Signature Chefs Auction March of MarchOfDimes.orgDimes October 26 A Good Night for Goodwill Goodwill Central GoodwillCentralTexas.orgTexas October 27 Austin City Limits Hall of Fame KLRU-TV, Austin PBS ACL-Live.com October 29 Art Dinner 2022 e Contemporary eContemporaryAustin.orgAustin WORTHDALLAS/FORT September 9 Wild Game Dinner Ronald McDonald House of Ft. RMHFW.orgWorth September 10 Art for Advocacy Dallas Children's Advocacy Center DCAC.org September 17 Cattle Baron's Ball American Cancer CattleBaronsBall.comSociety September 17 Mad Scientist Ball Fort Worth Museum of Science and Natural FWMuseum.orgHistory September 20 Power of RecoveryCouncil.orgRecoveryPreservationResourceCouncil September 22 Gala Dallas2022Contemporary Art Museum DallasContemporary.org September 23 Each Moment Matters Luncheon Forefront Living EachMomentMatters.orgFoundation September 23 Texas Trailblazers Awards Dinner e Family FamilyPlace.orgPlace September 24 41st Annual Black-Tie Dinner BlackTie.org September 27 37th Annual Luncheon Texas Women's Foundation TXWF.org September 29 Forklift Fantasia: e Shape of ForkliftWater ForkliftDanceworks.orgDanceworks September 30 Chick Lit CommunityLuncheonPartners of Dallas CPDTX.org September 30 Cowtown Ball: Stars and Stetsons American Cancer ACSHPFW.EJoinMe.orgSociety October 1 Gala 2022: Lehárs " e Merry DallasWidow"Symphony DallasSymphony.orgOrchestra October 1 Fur SPCABallof FurBallDallas.comTexas October 4 Equest Women's Auxiliary Luncheon & Fashion Show Equest.orgEquest October 7 e GoodwillLunchIndustries of Dallas GoodwillDallas.org October 7 e Hope Gala New Hope Equine Assisted erapy NewHopeEquine.com October 8 A Cool Night – Into the Garden e WARM eWARMPlace.orgPlace October 10-11 Kappa KappaTablescapes.orgTablescapes October 12 Signature Chefs Auction March of SignatureChefs.MarchOfDimes.orgDimes October 13 Hope for Humanity Luncheon Dallas Holocaust and Human Rights DHHRM.orgMuseum October 13-16 Christmas In Cowtown Junior League of Ft. Members.JuniorLeagueFW.orgWorth October 14 Burgers & Burgundy DIFFA DIFFADallas.orgDallas October 14 Attitudes & Attire Luncheon & Fashion AttitudesAndAttire.orgAttitudesShow&Attire October 16 All Star Chef Classic Dallas 24 Hour Dallas24HourClub.orgClub October 18 A Writers Garden Literary Symposium & Luncheon Women's Council of Dallas WomensCouncilDallasAbroretum.orgArboretum October 20 Golf RecoveryClassicResource RecoveryCouncil.orgCouncil October 20 Tex-Mex Fiesta Farrah Fawcett FarrahFawcettFoundation.orgFoundation October 21 Celebrating Women Luncheon Baylor Scott & White DallasFoundation.BSWHealth.orgHealth October 22 Two X Two for AIDS and Art TwoXTwo.orgamFAR October 23 e Great Create Nasher Sculpture NasherSculptureCenter.orgCenter October 28 – November 6 2021 Partners Card e Family FamilyPlace.orgPlace HOUSTON September 7 La Petite Maison Gala Junior League of PetiteMaisonGala.orgHouston September 9 Fierce & Fabulous Soiree Houston Pet HoustonPetSet.orgSet September 9 Opening Night Onstage Dinner Houston HoustonBallet.orgBallet September 16 Making A Di erence Luncheon El Centro de ElCentrocdeCorazon.orgCorazón September 16 Opening Night Concert & Gala Houston HoustonSymphony.orgSymphony September 20 Best Dressed Luncheon March of MarchOfDimes.org/BestDressedDimes September 23 Salute To Champions Texas Children's TexasChildrens.orgHospital October 1 Viva Las Vegas Gala Children's Museum of Houston CMHouston.org October 13 Razzle Dazzle Pink! Memorial MemorialHermann.orgHermann October 14 25th Annual Gala Houston Children's HoustonChildrensCharity.orgCharity October 14 2022 ALH Annual Awards Art League ArtLeagueHouston.orgHouston October 21 Power of Literacy Luncheon Barbara Bush Houston Literacy BushHoustonLiteracy.orgFoundation October 21 Opening Night Dinner Houston Grand HoustonGrandOpera.orgOpera October 22 Zoo HoustonBall HoustonZoo.orgZoo October 28 2021 Howl-O-Ween Ball Houston HoustonSPCA.orgSPCA October 29 Red Hot Gala 2022 Houston Professional Fire ghter Association Charitable Foundation HoustonsBravest.org SAN ANTONIO September 17 A Night in the Stockyards Gala Autism Treatment Center ATCOfTexas.org September 22 Splendor in the Garden 2021 San Antonio Botanical Garden SABot.org September 23-24 Jazz'SA Live San Antonio Parks Foundation JazzSA.org September 24 e Artpace.orgArtpaceHappening September 29 Landa Nights Landa Gardens LandaGardens.orgConservancy October 6 Outside the Lunchbox Luncheon e eDoSeum.org/OLLDoSeum October 13 2021 Constellation of Stars Awards LuncheoneS.A.Women's Chamber of Commerce SAWomensChamber.orgFoundation October 15 Red & White Ball Blood & Tissue RedAndWhiteBallSA.orgFoundation October 17 52nd Annual Witte Game Dinner Witte WitteMuseum.orgMuseum October 22 44th Annual Cattle Baron's Ball American Cancer SanAntonioCBBHPD.EjoinMe.org/Society October 22 Catrina Ball 2022 San Antonio Public Library SAPLF.orgFoundation ATTEND 128
PanoMaticLunar 2727 Exposition Blvd #110, Austin, TX 78703
Global Brand Ambassador, Dilraba