SCHOOLSTRATEGIESSELECTION A ROOFTOPEXPERIENCEL.O.A. SPOTLIGHT ON: GYPSY KITCHEN + HLN anchor Robin journeyMeade's TIPS FOR WELLBEINGYOUR HealthMental Serving Buckhead, Brookhaven, Chamblee, Dunwoody, Sandy Springs and Upper Westside Your Guide to Living Well in Atlanta ISSUE 89 • FREE SEPTEMBER 2022
COVINGTON 770.784.0343 4151 Hospital Drive ATLANTA 404.351.7546 3280 Howell Mill Road NW dermatologyconsultants.org Anna Paré, MD • Michelle Juneau, MD • Anjeli Laungani, MD • Emily de Golian, MD • Zachary Eyre, MD Jennifer Avaliani, PA C • Chhavi Lal, PA C • Rob Whiddon, PA C • Lisa Witzlib, FNP C
The Future of Medicine RESTORATIVE AND NON-SURGICAL TREATMENTS TO ENHANCE & SUPPORT YOUR BODY'S INNATE ABILITY FOR SELF-RENEWAL, with a personalized approach to the treatment and recovery of past injury, chronic conditions, degenerative diseases and aging. Traditional medicine recommendations often treat us like we're all the same — Do you feel like a "One-Size-FitsAll" approach doesn't fit all? Our cell therapy personalizes health care by evaluating the genetic markers that are unique within each individual. Regenerative therapy can effectively contribute to the repair and im proved function of damaged tissue. Aesthetics | Orthopedics | Cognition | Systemic Treatment | Anti-Aging | Pain Relief Heather McKerrow Repp Founder|COO 200 Ashford Center N, Suite 160, Atlanta, GA 30338 Newregen.com404-481-5300@newREGEN_
ELEVATE YOUR LIFESTYLE WITH sophisticated senior living. Now Leasing · CorsoAtlanta.com · 404.891.9190
September is Childhood Cancer Awareness Month
The Mighty Millie Popsicle Project has donated over 20,000 popsicles in the past year.
Intown Collective is a proud sponsor of The Mighty Millie Foundation As top-producing Atlanta based Realtors®, we pride ourselves on building client relation ships based on trust, transparency and understanding. Our goal is to provide each client with comfort and confidence throughout the home buying and selling process. We pride ourselves in our understanding of what each unique neighborhood offers throughout the city because ultimately our love for Atlanta is at the very core of our business. Through extensive industry knowledge, a keen eye for design, and a passion for serving others, we continue to help each client find a home and curate a lifestyle. ⁠
Join hands this month to support children and their families fighting this horrible disease. The Mighty Millie Foundation was founded in loving memory of Millie Mracek, the joyful, brave, world-changing daughter of a family whose world was forever changed after a valiant fight with pediatric cancer. It is their mission to provide organic popsicles to children's cancer treatment centers around the country, fund research for more effective and less toxic treatment options, and support other nonprofits that helped Millie and her family along her journey.
Mighty Millie Foundation, Inc. is a 501(c)(3) public charity.
Intown Collective is a team of real estate licensees affiliated with Compass, a licensed real estate broker and abides by Equal Housing Opportunity laws. 404.668.6621
Together, Forever, We Fight Childhood Cancer.
A luxury grand tourer with a thrilling edge. Introducing the new Continental GT S. Find your extraordinary at BentleyAtlanta.com. The name 'Bentley' and the 'B' in wings device are registered trademarks. © 2022 Bentley Motors Limited. Model shown: Continental GT S. BENTLEY ATLANTA
TOOTSIES ATLANTA 3167 PEACHTREE RD NE. ATLANTA, @shoptootsiesatlantaGA ZIMMERMANN HOUSTONDALLASATLANTATOOTSIES.COM
SheRejuvenation.isatrueartist who loves working with patients to help them achieve their aesthetic goals. She is known for her excellent bedside manner, exceptional patient care, and innovative treatments that cannot be found at other prac tices. Maggie obtained her Bachelor of Science degree in Fine Arts from Miami University of Ohio and her Physician Assistant degree from Yale University. In addition to her extensive experience as an injector, Maggie has worked in the field of plastic surgery since 2007 assisting in surgery, preoperative care, and postoperative care. Maggie is a native of upstate New York and lives in Atlanta with her husband and two children.
Botox/Dysport softens fine lines and wrinkles in the forehead, crows feet and frown lines Kybella non-surgical fat reduction in neck and body. Fillers adds or restores volume to the face with results lasting up to two years QWO FDA-approved treat ment of cellulite with minimal downtime Sculptra face and body treat ment that stimulates collagen to lift and build volume T R U F F L E S M E D I S P A 2233 Peachtree Rd., Suite K, Atlanta, GA 30309 (770) 460-2000 trufflesmedispa.com
Maggie Schreck, PA-C is a highly-skilled and sought-after injector treating patients in the Buckhead location of Truffles Medispa. Maggie is an injector trainer for both Allergan (the makers of Botox Cosmetic, the Juvederm portfolio, and Kybella) and Galderma (the makers of Dysport, the Restylane portfolio, and Sculptra Aesthetic). Maggie is also one of the very few injectors who trains physicians and other practitioners throughout the State of Georgia in the use of Sculptra Aesthetic for both the face and body. With more than fourteen years of injectable experience, Maggie specializes in Non-Surgical Aesthetic
Maggie Schreck, PA-C
maggie schreck
SIMPLY BUCKHEAD •  SEPTEMBER 2022  11 14 Editor's Letter UP FRONT 19 NEWS Shine On Brown & Co. Jewelers set to dazzle Buckhead Village 20 LOCAL SALUTE Earth Angels Removing barriers to medical care 22 APPROVED Rainbow Row Colorful kids' decor, toys and clothes 24 TRAVEL NEAR Hang with History Jekyll Island Club Resort marries the historic with escapism 26 TRAVEL FAR Ahoy, Grownups! Leave the kids, cartoon characters and formalwear behind on a Virgin Voyage 28 STAYCATION Making a Splash Rooftop L.O.A. brings an oasis to the city LIVING 30 HOME Home Sweet Home At home, candy queen Elizabeth Schmitt creates a neutral retreat 36 BULLETIN BOARD Worry-free Foliage Drought tips and tricks 38 TRENDING From Drab to Fab Rich brown hues make a comeback 40 TASTEMAKER Authentic Origins Interior designer Anna Booth's individual approach to design Contents SIMPLY BUCKHEAD ®  SEPTEMBER 2022 56 24 30827328 ➥ MeadowsErik82:Hanna,Sara73:30,Photography,BrickerKatie28:Photos:
wall, designed and maintained by
for
issue. The
12 SEPTEMBER 2022  • SIMPLY BUCKHEAD STYLISH 44 FASHION What a Gem KZ Noel celebrates 10 years 46 BEAUTY Tip Top Shape Next-level nail trends 48 WELLNESS Body Boost A duo of treatments leverage tech to tone and contour 50 TASTEMAKER Health Nut Meet grocery store owner Mari Geier FAMILY 56 KIDS Deep Breaths Teaching kids the principles of yoga 58 PETS Good Dog Five easy commands to teach your pup 60 STRATEGIES School Thoughtof How to select the right K-12 school CULTURE 64 ON STAGE Matchmaker, Matchmaker Love coach becomes a reality TV show host 66 PROFILE 50 Years in Photos A collectible book marks Georgia Trust's golden anniversary 68 TASTEMAKER Philanthropy on Film Award-winning documentarian spotlights critical issues 69 EVENTS Places to go and things to do COVER STORY 73 Be Well Exploring people, practices and strategies that support mental wellbeing DELICIOUS 82 REVIEW Spirited Ambiance Gypsy Kitchen blends Spanish and Moroccan flavors with a lively vibe 86 DRINKS Smoke Show Smoky cocktails that will get you fired up for fall 88 FOODIE JOURNAL Chicken on Demand Order spicy chicken sandos, chicken fingers and waffle fries from Fuku 90 TASTEMAKER The Flexitarian From culture, to food, to travel, chef Chad "Sosa" Hester is always mixing it up 92 Featured Restaurants A sampling of great eats in and around Buckhead 96 Scene SIMPLY BUCKHEAD ®  SEPTEMBER 2022 FIND US ONLINEContents
day, and
Sara Mixon chose designer looks for the happy music played as photographer Sara Hanna snapped away, capturing Meade's joie de Sara Hanna Producer: Jennifer Bradley Franklin Photography assistant: Connery Ademokun Nikia Yancey Stylist: Sara Mixon, courtesy of Tootsies Shanae Ruffle Top Cristina Wrap Ruffle Skirt ($495) by Alice + Olivia, available at Tootsies to Stephanie Runyan McGary the team at Amaryllis
Cover star Robin Meade, lead anchor for HLN's "Morning Express," brought her signature sunny personality megawatt smile the shoot Simply Buckhead's September shoot took place at Amaryllis Salon in Buckhead, chosen because its floor-to-ceiling biophilic Chamblee-based Nothing says "wellness"
like a proliferation of living, thriving plants, right? Tootsies'
wellness-focused
and
Salon. BEHIND THE COVER @simplybuckhead@simplybuckhead@livingwellatl simplybuckhead.com 64 50 VitelliJoann VitelliJoann Freepik.comIcons: 86 88
to
($350) and
Special thanks
of
vivre for our pages. Photographer:
Clothing:
and
Foliage Design Systems.
Makeup:
5CHURCH 5church-atlanta.com BUCKHEAD MIDTOWN NOW BOOKING HOLIDAY PARTIES sales@5churchatlanta.com • 404-400-3669
O ne day this summer, a dear friend asked how I was doing. I replied reflexively, "I'm doing well, thanks!" But then, I took a breath and realized I had just recovered from being sick for a few days, was feeling overwhelmed from my time away from work and was battling a stiff neck from a workout. All of those things conspired to make me feel far less than "well." Perhaps you can relate? If so, we hope our September cover package will feel timely for you, too. In it, we explore practical ways to improve your overall wellness to support mental health. Michael Jacobs asks top local pros for their (easy!) strategies to make a positive change in your daily routine, Karina Antenucci gets tips from experts about how to prepare for and maximize a counseling session, and Amy Meadows highlights a pair of sensory therapies that can be as fun as they are effective. And I had the pleasure of profiling HLN anchor (and Simply Buckhead cover star) Robin Meade, who is generous about sharing her own experience with panic attacks and how she redirected that energy for good. Beyond the cover story, this issue features a host of interesting topics. Hope Philbrick explores the eclectic flavors of Gypsy Kitchen in our dining feature; Nicole Letts gives us a peek into the colorful condo abode of the found er of popular candy company Ruby Bond; Lauren Finney Harden takes us along on her recent getaway to the histor ic Jekyll Island Club Resort; and Claire Ruhlin chats with on-the-rise interior designer Anna Booth in our Living section's Tastemaker profile. No matter what you're going through personally, profession ally or emotionally, we hope this issue lifts your spirits. HannaSara Jennifer Bradley Franklin Senior Contributing Editor
Editor's design publications in Atlanta, Texas, Chicago, Palm Beach, the Hamptons, Hawaii and more. In this issue, she wrote the Approved story filled with colorful kids gear to brighten up the fall season. When not writing, spot Harper out and about in Atlanta, sampling new restaurants, shopping for vintage furniture and art, and hik ing with her golden retriever, Finn.
Letter
Joanne Hayes and
Publisher
14 SEPTEMBER 2022  • SIMPLY BUCKHEAD
Founder Sonny Hayes Chief Financial Officer EDITORIAL Karina Antenucci Managing Editor Jennifer Bradley Franklin Senior Contributing Editor Alan Platten Creative Director Giannina S. Bedford Contributing Home Editor H.M. Cauley Copy Editor CONTRIBUTING WRITERS H.M. LaurenCarlyCauleyCooperFinney Harden Elizabeth Harper Hailey GingerClaireHopeAmyNicoleDeniseMichaelAngelaMickeyHudsonGoodmanHansbergerJacobsK.JamesLettsMeadowsPhilbrickRuhlinStrejcek PHOTOGRAPHERS Sara Hanna Erik JoannMeadowsVitelli SALES & ADVERTISING Cheryl Isaacs Senior Account Executive Michelle Johnson Account Executive Layla Ghadamyari Account Executive Layal Akkad Graphic Designer DIGITAL BHG Digital Website Development Management Mike Jose Director of Audience Development LEGAL Scott I. Zucker Legal Counsel We welcome all contributions, but we assume no responsibility for unsolicited material. No portion of this publication can be reproduced in whole or in part without prior written permission. Copyright © 2022 by Simply Buckhead ® All rights reserved. Printed by Walton Press, Inc. Distributed by Distributech and Distribution Services Group. P.O. Box 11633, Atlanta, GA 30355 simplybuckhead.com For advertising rates, call: 404.538.9895 Serving Buckhead, Brookhaven, Chamblee, Dunwoody, Sandy Springs and Upper Westside CONTRIBUTORFEATURED PROUD SPONSOR OF PROUD MEMBER OF SEPTEMBER  ISSUE 89 PhotoW.Caleb
SIMPLY BUCKHEAD •  SEPTEMBER 2022  15 DRESSFORSUCCESSATLANTA.ORG 2022 EmpowHerGala FRIDAY SEPTEMBER 16 INTERCONTINENTAL6:30PM BUCKHEAD Dress for Success Atlanta's Gala Honoree Johnita Due Executive Vice President of Integrity & Inclusion, SILENT & LIVE AUCTION COCKTAIL ATTIRE CNN WORLDWIDE
16 SEPTEMBER 2022  • SIMPLY BUCKHEAD
SIMPLY BUCKHEAD  SEPTEMBER 2022  17 Rooftop L.O.A. brings a swanky new pool rental option and more to the westside. Making a Splash Page 28  NEWS  LOCAL SALUTE  APPROVED   TRAVEL UP FRONT PhotographyBrickerKatie
351 Peachtree Hills Ave, Atlanta Monday – Friday | Open to the Trade & Public More info at @adacatlantaadacatlanta.com|#adacatlanta ADAC DISCOVER SEPTEMBER 20 – 22
Set to open next year at 3035 Peachtree Road across from NARS and the Center Plaza (and less than a mile from its current Buckhead location), the 5,500-square-foot shop will offer fashion jewelry from world-renowned designers, diamond engagement rings, estate jewelry, high-end timepieces and bespoke custom creations. "There is something for every one—jewelry that serves as a fun 'just because' gift to pieces that become significant family heir looms," says Sara Beth Brown, presi dent, who also oversees the flagship store in Roswell. "We carry the most diverse selection of watch brands in Atlanta. Popular jewelry design ers include Penny Preville, David Yurman and Roberto Coin."
n
THINK POSITIVE Transit riders at seven MARTA stations, including North Springs, Doraville and Lindbergh Center, have a new amusement en route to their destinations. Railtalk Re-Connect, an interactive art project, invites passersby to leave positive messages of inspiration using magnetic letters to form texts on metal surfaces. Created by Dutch designers Bouke Bruins and Wouter Corvers, in collabora tion with Flux Projects and MARTA Artbound, the installation will
F rom Rolex timepieces mark ing the pinnacle of success to De Beers diamonds pro claiming the bonds of love, Atlanta's Brown & Co. Jewelers has been cele brating milestones for almost half a century. With an upcoming move to Buckhead Village, this family-owned and operated business—one of the largest independent jewelry retail ers in the Southeast—has plenty more sparkle to come.
Above: Sara Beth Brown now serves as president of the family business her father started in 1974.
brownjewelers.com • @brownjewelers BROWN & CO. JEWELERS SET TO DAZZLE BUCKHEAD VILLAGE NEWS CLIPS WilliamsMartha
SIMPLY BUCKHEAD •  SEPTEMBER 2022  19
SHINE ON NEWS BY Ginger Strejcek BROWN & CO. JEWELERS •
culminate with the Atlanta Design Festival, Oct. 1-9. "We've been through a lot these past two years, and I think we could all use some words of encouragement or even a good laugh," says Katherine Dirga, director of MARTA's Art in Transit. fluxprojects.org • @fluxprojects STREET SMART With a cheeky motto to "make sh*t that means something," Rag & Bone has been doing just that since the label was launched in New York in 2002. Stitching a niche in laid-back linen and denim (think Dapper Dan meets Easy Rider), the brand is now sold in more than 700 shops around the world, including a Rag & Bone retail store opening this fall at Buckhead Village. Shop men's and women's ready to wear, jeans, footwear and accessories, from a slim fit "Mack" leather motorcycle jacket ($995) for her to a relaxed fit "Graham" cotton shirt jacket ($395) for him. The merch comes with a quality guarantee, a testament to both craftsmanship and sustainability. Customers can even recycle an old pair of jeans for 25% off denim purchases. rag-bone.com • @ragandbone MORE IN STORE Phipps Plaza is soaring to new heights this fall with the opening of One Phipps Plaza, a 13-story, LEED-certified office tower and global headquarters for aluminum giant Novelis. In addition to the eco-chic workplace complete with pedestrian-friendly green space for dining and entertainment, coming attractions to Buckhead's iconic shopping destination include Nobu Hotel & Restaurant for cushy stays and power lunches; Citizens Culi nary Market, an innovative chef-led food hall; and Life Time athletic club with rooftop pool and resort vibes. "Building on more than four decades as the Southeast's luxury leader, the reimagined Phipps Plaza lets guests explore the best in shopping, dining, hospitality and entertainment in the state of Georgia," says Phipps GM Eric Howard. simon.com/phipps-reimagined @shopsimon.us 404.814.9800
The daughter of founder/CEO Frank Brown, Sara Beth says she grew up helping around the store, as have multiple family members. "I love be ing on the showroom floor working with clients I have known my entire life, as well as meeting customers who are in the store for the first time. It is always a fun opportunity to help people find that special something to commemorate a meaningful mo ment in their lives."
While their daughter, Audrey, was growing up, Natalie and Doug Hern don of Buckhead were heavily in volved in kids' charities and passed on the importance of giving back. Once Audrey left for the University of Alabama in 2014, they put their ef forts into Atlanta Ronald McDonald House Charities that provide homes away from home for families who have to travel to get specialized treatment for their children. The couple has volunteered for seven years and takes on household tasks so the staff can concentrate on their primary jobs. "I man the front desk at the Egleston location, but I'm happy to do whatever is needed, like working with the families in the kitchen, cleaning dryer filters or stocking the pantry," Natalie says.
Angel Flight Soars, a nonprofit that coordinates free air transportation for people with medical needs that can't be filled in their own area, reached an all-time high in 2021 when a pool of 1,300 volunteer pilots flew 3,700 missions. "This year we're on track to top it," says Executive Director Jeanine Chambers, who took over the helm of the organization in 1999 along with her mother, Bernadette Darnell, director of operations. Each mission takes 15 to 35 interac tions with various people involved, and together they've coordinated more than 50,000.
Based at DeKalb-Peachtree Airport, the organization also steps in during national disasters. "During COVID-19, one of the biggest chal lenges was getting test specimens to labs to expedite results," says Chambers. "Three hundred pilots quickly mobilized and flew to labs in the Southeast seven days a week. We also partner with Be The Match, a global network, to fly bone mar row to transplant patients."
Jenny Levison regularly develops new recipes for her five locations. ATLANTA RONALD MCDONALD HOUSE CHARITIES 404.847.0760 armhc.org @armch ANGEL FLIGHT SOARS 770.452.7958 angelflightsoars.org @angelflightsoars SOUPER JENNY Multiple locations souperjennyatl.com @souperjennyatl
Named after the famous McDon ald's clown, the first Ronald McDon ald House was founded in 1973 in Philadelphia. Today, there are more than 360 programs in 52 countries.
A volunteer pilot for the last 12 years, Buckhead real estate er stopped," he says. "I was burned when I was 10 making a campfire that got out of control, and I have an affinity for burn patients. One of my favorite passengers was a 3-year old who tripped into a campfire. When a little person is struggling, I'm happy to do anything that takes the burden off families."
After leaving an acting career, Jenny Levison wanted to go into the hos pitality business. During a two-year trip around the world, she collected soup recipes. Many became the basis of her first Souper Jenny on East Andrews in Buckhead. Today, she owns five locations throughout the metropolitan area that also serve sandwiches and salads. Nearly five years ago, Levison launched The Zadie Project (Yiddish for grandfather), which she named for her father, Jarvin Levison. "He was my inspiration for cooking and gave me my first recipe," she says. "For every quart of My Dad's Turkey Chili sold, we donate a quart to local nonprofits and schools. As of April, donations topped 100,000," Levison says. My Dad's Turkey Chili is prepared at the westside location and delivered from August to May to tie in with the school year. Organizations can also make requests during the summer months. "In Georgia, 28.2% of children don't always know where they'll find their next meal, and food insecurity among seniors has increased 68% in the last 10 years," she says. Levison also developed the Souper Farm, a 1-acre urban farm and learning center at the westside location. "Our goal is to use the produce from our farm for The Zadie Project and our restaurants," she says. "We also offer classes to teach families about sustainable living and the value of eating fresh foods."
The daughter-mother team of Jeanine Chambers and Bernadette Darnell have been for 23 years.
directing missions for Angel Flight Soars
20 SEPTEMBER 2022  • SIMPLY BUCKHEAD Audrey, Doug and Natalie Herndon make volunteering a family affair at Ronald McDonald House Charities.
Doug pitches in at the ARMHC near Scottish Rite and helps with maintenance duties such as restock ing toilet paper, reorganizing the storage room and even roof repairs. When Audrey graduated from col lege, she followed in their footsteps at the Scottish Rite location where she often takes over the front desk after her mother's shift. "It's been fun to see her develop her own volun teer life and enjoy it," Natalie says.
LOCAL SALUTE BY Mickey Goodman Stirring the Pot Filling empty tummies A Family Affair Of like minds Earth Angels Removing barriers to medical care
SIMPLY BUCKHEAD •  SEPTEMBER 2022  21 DESIGNER FURNITURE IN MIDTOWN ATLANTA 530 14th Street NW, Atlanta, GA NEW14thstreetmodern.com30318WAREHOUSE NOW OPEN Friday + Saturday ONLY fine art | furniture | accents lighting | fabric 2960 Olympic Industrial Dr SE, Atlanta, GA 30339
22 SEPTEMBER 2022  • SIMPLY BUCKHEAD Embrace the sunny side with a fresh crop of colorful childrenswear, toys and decor. From rockin' xylophones to precious knit sets, the end of this kid-approved rainbow has a pot of gold.
APPROVED
Baby Braithwaite • 404.869.8665 babybraithwaite.com @babybraithwaite
STORY: Elizabeth Harper
RowRainbowBlabla Kids Rainbow Wall Hanging ($68) Add a touch of whimsy to your little one's nursery with sweet rainbow wall hangings from Blabla Kids. Available in four colorways, including pastelinfused Sunrise and cool-toned Woodland, the modern mobiles swish and sway overhead to dazzle and delight. Seed Factory 404.355.2043 seedfactoryatlanta.com @seedfactory
Mud Pie Rainbow Train Set ($30) This 17-piece wooden train set comes packed with nostalgia, an easyto-assemble track, train cars, magnetic connectors and accessories.oh-so-adorableAllaboard! Wee Bee Baby Boutique 404.869.3200 weebeebabyatl.com @weebeebabyatl Plan Toys Oval Xylophone ($29.99) Music time just got more fun with this rainbow-hued instrument. The xylophone helps develop hand-eye coordination and promotes natural rhythm and harmony, and it will look extra chic on the playroom
The Blueberry Hill Rainbow Sweater ($49) and Hat ($29) Knit from 100% cotton, The Blueberry Hill's super-cozy sweater set will keep your mini me warm and stylish as the season shifts. A complement to the sweater's updated rainbow motif, the coordinating marigold hat is a can't-miss accessory moment. Seed Factory • 404.355.2043 seedfactoryatlanta.com • @seedfactory Lite Brite ($30) Unleash your inner artist with the retro-cool Lite Brite. With more than 150 colorful pegs in white, blue, pink, yellow, green and orange, endless pictures come to life thanks to the glowing classic. Some favorites will never go out of style.
Hang with History
Opened in 2017, it is the only ocean front boutique hotel on the island. It took all of 10 seconds to walk down the path, find a chair and let the Atlantic Ocean lull me to sleep for a much-needed beach nap.
J ekyll Island, the southernmost of Georgia's Golden Isles, is steeped in rich history and small-town charm. Reachable by car from Atlan ta in about five hours, the 5,500-acre barrier island is home to fewer than 1,000 year-round residents, which only adds to its appeal. If you're like me, your excitement will build as you cross the Sidney Lanier Bridge, with gorgeous marsh views on either side for as far as the eye can see. The crown jewel of the island is Jekyll Island Club Resort, which greeted me with trees dripping in Spanish moss. As I rounded the corner after crossing the causeway, the stately main building came into view, preceded by its famous croquet lawn. The resort was built in 1886 as the winter getaway for elite families and founding club members such as J.P. Morgan, William Rockefeller and Joseph Pulitzer, to name a few. Now a full-service resort open to the public, the Jekyll Island Club oozes Gilded Age glamour. It's easy to imagine a Vanderbilt or Astor sit ting on the breezy patios that wrap around the main building or having breakfast in the grand ballroom. Some of the original cottages remain on the property, and trolley tours are available for guests to learn about everything from the first intercontinental phone call in 1915 (which happened from Jekyll, as AT&T president Theodore Vail was recovering from an injury on the island when Alexander Graham Bell called him) to the secret cre ation of the Federal Reserve in 1910. I took one to get acclimated with my surroundings but to also learn more about the club's role in both America and Georgia's history. After my tour, I made the short walk back to the hotel. Of the 160 guest rooms, nearly 50 are in three historic cottages for the history buffs who want an immersive experience. I was positioned in the main building, which made walking to the quiet, pleasant pool easy, although it did feel somewhat as if I was suspended between two eras as I cut through the dark-paneled Riverfront Lobby in my bathing suit to get there. For my next act of relaxation, I took a short shuttle ride to its sister property, the Jekyll Ocean Club.
While there's plenty to do on Jekyll Island—The Georgia Sea Tur tle Center, golf, a water park, biking the 20 miles of trails or exploring the miles and miles of protected wilderness on the island—part of the appeal is getting away and not having to go very far for much of anything. The property has five restaurants and bars, including The Wharf, a picturesque pier restau rant that was practically built for sunsets. On my visit, I grabbed a cocktail, relaxed to live music and took a deep breath: I made it to Georgia's own slice of paradise. n
Left: Jekyll Island Club Resort sports stately late 19th-century architecture and its famous croquet
TRAVEL NEAR Jekyll Island Club Resort marries the historic with escapism
JEKYLL ISLAND CLUB • 912.319.4349 jekyllclub.com • @jekyllclubThe Jekyll Ocean Club offers beach access.
lawn.Guest rooms mix modern conveniences with historic charm.
STORY: Lauren Finney Harden
24 SEPTEMBER 2022  • SIMPLY BUCKHEAD
SIMPLY BUCKHEAD •  SEPTEMBER 2022  25 ISLAND WE've moved our Sandy Springs location NEW LOCATION | Belle Island Shopping Center 4969 Roswell Road. #115-120, Atlanta, GA 30342 Around the back (Across from Kroger) 1 mILE inside the perimeter Shop our line of wellness products at our new location Bigger Store Means Bigger Selection
26 SEPTEMBER 2022  • SIMPLY BUCKHEAD I t's been quite a while since I was on a cruise ship for more than a night or two. During those longer voyages, events on board ranged from deck shuffle board and skeet shooting off the rear deck to a formal night, when passengers sported evening gowns and tuxes to celebrate the sailing. Nothing like those experiences were part of a recent five-day excur sion on Virgin Voyages' 2-year-old Scarlet Lady, where all "sailors" (no passengers, please!) must be at least 18. Virgin does things a bit different ly, just like its founder Richard Bran son, the brash entrepreneur who launched Virgin Atlantic airlines in the 1980s. It hosts multiple venues for rock ′n rolling entertainment, VIP suites decorated with antique guitars and a line-up of edgy enter tainment not meant for your granny. My travel companion and I spent the night before sailing at the InterContinental Miami, where our room overlooked the ship a few miles away. Getting in a day before gave us time to unwind over a leisurely breakfast, take a dip in the pool and not worry about last-min ute flight snags. By 3 p.m. Friday, we had cleared the COVID check lines and were being served crispy Caesar salads in The Galley, the main dining room. It's the first place passengers will notice something different: Virgin opts to keep food behind glass. You can have anything you'd like–and as much of it, too–but it's less wasteful than having an overladen buffet table (and people breathing over it). The ship has 20 food options, from pizza ovens to Korean barbecue. We managed to try most of them, including the candy and soft pretzel snack bar, but if we'd had time to go back, we'd head to Extra Virgin for its impeccable Bolognese and The Wake, the steak and seafood option where towers of chilled ocean delica cies started a meal that ended with a lemon ricotta cheesecake encased n a tart white chocolate shell. Virgin's cabins offer the latest in technology (free Wi-Fi, iPad con trols for lighting and temperature), no plastics (glass water carafes are filled daily) and balconies with hammocks in most. The upgrade to an extra-large stateroom was well worth it for having a downright roomy bathroom by ship standards, with a full counter, storage shelf and separate shower and toilet rooms. Despite the comfy accommoda tions, we spent little time inside. We tried daily fitness classes, jogging around the suspended track, playing trivia, sipping a formal afternoon English tea and luxuriating in the full-service spa and salon before checking out the plethora of bars, hot tubs and plunge pools. (We skipped the tattoo parlor, but it appeared to be doing a brisk busi ness whenever we strolled by.) On a five-day Caribbean jaunt, Virgin offers two ports of call: Puer to Plata in the Dominican Republic and Bimini, where the company has a private getaway with two pools, several spots to grab a drink and lunch, and a pristine beach lined with umbrellas and loungers. Night ly entertainment onboard takes place in various venues and ranges from acoustic guitar to ear-popping dance music, with a Cirque-style acrobatic display and an edgy, sex-themed audience participa tion show in between. The finale is Scarlet Night, when passengers are encouraged to don red attire and party late into the night. Of all the things to check out, we learned about our favorite from a fellow passenger. Just waggle your cell, and a bottle of Moët & Chandon and two glasses appear within minutes. It's the perfect way to toast Mr. Branson for his ingenuity. n
TRAVEL
Leave
Ahoy, Grownups! the kids, cartoon characters and formalwear behind on a Virgin Voyage
STORY: H.M. Cauley VIRGIN VOYAGES virginvoyages.com • @virginvoyages FAR
Above: Virgin Voyages caters to the active adultonly crowd with multiple eating options, from a high-end steakhouse to casual on-deck dining. Below: Scarlet Lady sails out of Miami to two Caribbean destinations.
R ooftop L.O.A., which stands for leave of absence, is a great excuse to play hooky. I could use a little me time, so I head to the new, adults-only, 38,000-square-foot rooftop space atop The Interlock building on the westside. An attendant gives me elevator access, and when I arrive at the top floor, I'm greeted by a friend ly hostess who escorts me to my cabana and points out my assigned poolside lounge chair. It's 88 degrees at 11 a.m., and I'm ready to dive in. Designed by ASD | SKY and cre ated by Slater Hospitality of Ponce City Market concepts Skyline Park, 9 Mile Station and 12 Cocktail Bar, three distinct areas: pool, the openair lounge Grove and the restaurant, called simply "Restaurant" (hey, when you're on a leave of absence, keep it simple, right?). Reservations are encouraged for each. The pool, which overlooks the cityscape on one side, is just the right temperature to cool off on a hot day (and I'm told it is heated when the weather reverses). I enjoy people watching and wonder at all the others—mostly couples and small groups of girlfriends—taking off in the middle of a Wednesday. I fly solo in my shaded, curtained cabana complete with a teal and white striped couch, coffee table and two accent chairs, but my attentive server brings a fruit bowl fit for six filled with several whole fruits. It's so large I consider giving out canta loupe wedges to other patrons. The flatscreen TV plays a promotional video with Pharrell Williams sipping an L.O.A. cocktail, and he beckons me to order a chilled Miraval Rosé from the pool bar, so I do, twice. After soaking in some sun on my lounger, I live it up some more with a lobster roll and pommes frites from the poolside menu. The fries are perfectly crisped, and the succulent lobster, tossed in a light green goddess mayo, comes in a bun right-sized for bathing suit season. Full from this relaxing experience, I think how it would be fun to come back with friends for the all-day DJ sessions on the weekends as I make my way to the showers and locker room to freshen up. On a separate visit, a girlfriend and I delight in the striking Grove cocktail lounge with its verdant containers that create barriers around vignettes with plush seating and fire features. The sun is setting on picturesque skyline views as we drink our herbaceous Celery French (St. George Terroir gin, lemon, celery, bubbles) and Garden Gimlet (house peppered gin, lime, basil, rosemary, tomato, EVOO, salt, pepper) cocktails, and agree that we need more places like this in Atlanta. It's hard to pull ourselves away, but dinner awaits inside the neighboring 8,000-square-foot eatery that boasts a wraparound terrace and a menu inspired by coastal European flavors. Encouraged to go big, we choose the cocktail tiers, a seafood tower with lobster tail, king crab, petite oysters and jumbo shrimp paired with a glass of crisp Louis Michel Chablis. Unwilling to get off the seafood train, my entree is perfect ly seared scallops over a delicate cauliflower artichoke "risotto" with agrodolce, pinot grigio and nastur tium. The chef brings over a small plate of the grilled forest mush rooms with the savory pine nut pesto and leek, typically an entree portion, and it rivals its oceanic counterparts for best dish. But then again, there's still a lot to try here including the wagyu tomahawk ribeye for an eyebrow-raising $399. We end the evening sipping a Patz & Hall pinot noir and texting friends and spouses about our new excuse to take a leave of absence. n
STAYCATION Making a Splash
Unwind with cocktails at Rooftop L.O.A.'s Grove lounge with cityscape views.
SIMPLY BUCKHEAD
The seared New England scallops are served with cauliflower artichoke risotto at Rooftop L.O.A.'s Restaurant.
Rooftop L.O.A. brings an oasis to the city STORY: Karina Antenucci
ROOFTOP L.O.A. 470.922.3700 • rooftoploa.com • @rooftoploa Pool lounge chairs are $75 per person and cabana rentals are $600 for up to 3.5 hours.
Above: Select one of three caviars for the Caviar Bling Box, which is served with six traditional accoutrements.
PhotographyBrickerKatie
PhotographyBrickerKatie
Left: Travel up an elevator from The Interlock's parking lot and arrive at this rooftop pool.
SIMPLY BUCKHEAD •  SEPTEMBER 2022  29 HEY ATL!HEY ATL! WE'RE HERE + WE BROUGHT WINE! TUXEDO FESTIVAL CENTER | 3655 ROSWELL RD THE INTERSECTION OF PIEDMONT & ROSWELL SEE YOU SOON! STOP BY FORDRINKS, DELISH FOOD + GOOD BEATS Sign up for our ePosse to get a free board of bruschetta and an invite to our grand opening event!
E
30 SEPTEMBER 2022  • SIMPLY BUCKHEAD HOME   BULLETIN BOARD  TRENDING  TASTEMAKER
Eating colorfully is one thing, but after the end of the workday when all of the candy is put away, Schmitt's reprieve is her neutral condo. "At home, I love and embrace white."
Home
➥
STORY: Nicole Letts PHOTOS: Sara Hanna AT HOME, CANDY QUEEN ELIZABETH SCHMITT CREATES A NEUTRAL RETREAT Home Sweet
lizabeth Schmitt is the woman behind the luxury candy board company Ruby Bond (formerly ATL Boards). The punchy candy snack displays in acrylic trays are instantly recognizable, especially to the company's more than 175,000 TikTok followers.
LIVING
There, Schmitt tests, squishes and reviews some of the world's most unusual candy. It's a colorful online candy land. "People eat with their eyes first, and they like bright colors," says Schmitt.
SIMPLY BUCKHEAD •  SEPTEMBER 2022  31
Schmitt's candy-themedsanctuary,aPenelope'sdaughterroomisbubblegumpinkwithart.
32 SEPTEMBER 2022  • SIMPLY BUCKHEAD
The sophisticated living space showcases tone on tone fabrics in a variety of textures, proving white is far from boring.
The Schmitts enjoy walking to dinner and activities. Elizabeth says their condo's location was a huge draw for homeownersbecominginthebuilding.
— Elizabeth Schmitt
"It's a gem in the city."
HOME
Ironically, the Schmitts first fell in love with their location sightunseen. "My husband was doing medical fellowship training in Connecticut where we were living in hospital housing, which was aw ful. I was too pregnant to even come to visit our now building, so my sister came to preview it." One look
Schmitt lives in south Buckhead with husband Dr. Matthew Schmitt, a pulmonary, critical care and sleep medicine physician, and their 5-year-old daughter, Penelope. The family's two-bedroom, three-bath room, 1,700-square-foot condo offers scenic city views. "It's that city lifestyle that we love. We always like to be able to walk to places to eat or things to do, but we have these fantastic views of Stone Mountain and Kennesaw Mountain, too," says Schmitt. "It's a gem in the city."
SIMPLY BUCKHEAD •  SEPTEMBER 2022  33 at a photo of the all-white kitchen, and Schmitt was sold. "I was like, oh my gosh, this place is going to be amazing just based on that alone." After renting for a few years and realizing condo living suited them, the couple bought a unit that needed some cosmetic upgrades a few floors up in the same building. Metallic tiles were removed from the living area walls; the carpet was replaced; the paint was refreshed. "If you would've seen the place, you wouldn't have even believed it," Schmitt says. "I even had someone steam and deep clean the grout and the marble in the bathrooms. It made them look new. It was life changing." Schmitt partnered with interi or designer Margaret Bosbyshell of Margaux Interiors Ltd. to help her select finishes, soft goods and accessories. "She has an amazing eye for texture and color. She knew how to help us select pieces based on look and functionality." Since Schmitt is drawn to white, that meant seek ing contrast in fabrics and textures instead of color. In the living room, they chose nubby neutral fabrics and
Right: Ornamental trim on the kitchen island adds geometric interest to the space. The custom cabinet at the back of the dining room provides smart, chic storage.
Below: Like her candy boards, Schmitt approves of pops of color, like these punchy acrylic chairs in her daughter's craft nook.
A small bench at the condo's entry provides a home for dropping bags and shoes. ➥
pieces of framed mixed media art—family heirlooms—hang in the dining room. Schmitt also loves her pink pear sculpture, a souvenir she got in London. Even the Cristol Large Tiered Chandelier by Aerin in the main living area, resembles a piece of art. "I looked at lighting as the jewelry of the condo, the accessory." The con temporary light looks like someone blew several bubblegum bubbles and placed them all together. It's a playful take on a grown-up element. Candy is never far from Schmitt's mind or reach. A few Ruby Bond boards sit under cloches on the kitchen island. In the den, cylindri cal glass containers are filled with black licorice, Schmitt's favorite. "There is no balance between candy life and home life." And to Schmitt, that's not a bad thing. "I recently took Penelope to Storico Fresco, and she noticed a Coca-Cola can. She said, 'This branding is like Albanese [candy]! And like Ruby Bond!' I've never sat her down and explained branding, but she gets it. Because my worlds are intertwined, my child is exposed to entrepre neurship and creating something from nothing. That's cool."
n HOME
34 SEPTEMBER 2022  • SIMPLY BUCKHEAD accented with tone-on-tone leopard, all in performance materials. "I wanted our home to look and feel grown-up, but I have a young child," she says. "Life happens. I still want people to enjoy our home and relax when they're here." While most of the home is cloaked in neutrals, pops of pink are sprinkled throughout the space. For her primary bedroom, Schmitt chose blush walls to add a bit of warmth. "My bedroom is my retreat. As soon as Penelope goes to sleep, I beeline to my bed," she says. The double-lined blackout curtains are as beautiful as they are functional. "Because my husband works strange hours and sleeps at strange times, we can close them, and it's immedi ately dark in the bedroom," she says. Like her parents, Penelope's room has blush pink walls with muted magenta window treatments and an orchid-covered bed. "When I was looking at different fabrics [for the bed], I turned over one of them and realized I really loved the opposite side. Margaret sug gested we use it inside out." The result was a slightly darker, yet more durable, upholstered piece. Schmitt's other selections in the room include an Aerin flush mount light fixture and a framed pop-art print of bubble gum by artist Robyn Blair. "I actually did a collaboration with Robyn for Ruby Bond a few years ago, so having this piece of art for Penelope's room is special for me."
2. Metallic can be neutral. Schmitt uses chrome finishes throughout her condo. Even the window treatments have hints of metallic. "Incorporating metallics into your home can add a little edge to a feminine or traditional look," she says.
While the primary bedroom is drenched in bright light, Schmitt was sure to add blackout curtains for privacy, shade, and most of all, sleep.
4. Clear is a great choice. The glass light fixture over the dining table is a more modern take on a chandelier. Since it's transparent, it serves as its own neutral and doesn't take up any visual space. Consider other translucent materials such as acrylic for form and function.
3. Lighter is brighter. The couple has roll-down shades for privacy (and a break from the hot sun), but Schmitt says she generally keeps them open, so sunlight floods the condo.
1. Texture is everything. White on white can be lackluster and stark when not done correctly. Play up varying textures and patterns, even when they're tonal.
The artwork throughout reflects Schmitt's eye for color and shape. The oversized heart in the kitchen is complete with butterflies that mimics the Herend Queen Victoria china on the dining room table. A large-scale black-and-white abstract hangs in the den, and a few
The ten-foot ceilings and oversized light fixture make this petite child's room appear larger.
Elizabeth Schmitt's Top Tips
NeutralsDecoratingforwith
SIMPLY BUCKHEAD •  SEPTEMBER 2022  35
4. Prune trees and shrubs. Pruning improves your tree's structure and limb stability. Re moving dead, weakened and dying branches helps deter bark beetles and other wood-boring insects, and enables tree roots to sustain the rest of the tree more efficiently.
5. Plant drought-resistant trees. Trees such as live oak, chestnut oak, sawtooth oak and bur oak thrive in the Atlanta area. Large canopies provide much-needed shade in the summer, lowering your yard's temperature (and even your home cooling bill!), plus you won't have to sweat about their health during the hot summer days. n arborguard.com
Arborist Kyle Mack shares his drought data.
3. Add mulch. Spread 2 to 4 inches around trees to reduce moisture loss. Beware of "volcano mulching," in which mulch is mound ed directly against the tree's trunk. Mulch should be pulled back 6 inches from the trunk of the tree.
DESIGN & REALTY NEWS
I t has been a very hot summer. According to the National Oceanic and Atmospheric Administration's Cli mate Prediction Center, temperatures are rising, and there is an increased chance of drought for nearly every part of the state, particularly Georgia. Drought can cause wilting leaves, a sparse tree canopy and scorched foliage that can leave plants suscep tible to pests. Help your landscape beat the drought with these tips from Atlanta arborist Kyle Mack of Arborguard Tree Specialists.
36 SEPTEMBER 2022  • SIMPLY BUCKHEAD
Worry-free Foliage Drought tips and tricks
2. Fertilize. This enhances root development and promotes the production of essential components that supply energy necessary for growth.
The Dillon, a new condo project in Buckhead, recently reported $62 million in sales reservations. Much of the surge came after launching its temporary sales center in April. Florida-based real estate firm Kolter Urban broke ground this summer on the 18-story project, located steps from the Peachtree Battle Promenade. Completion is slated for 2024. The project features two floors of amenities, including a resort-style pool, yoga space, a resident-only speakeasy, movie theater lounge and game simu lator room. Residences start from the $800,000s, and penthouses are from $2 million. thedillonbuckhead.com
1. Water appropriately. Irrigate in the morning once or twice a week by running a sprinkler or install a drip hose beneath the tree. Avoid watering the trunk (this can cause root rot disease). Instead, focus on the area directly beneath the foliage known as the "drip zone." To know when you've watered enough, place a large soup can near your sprinkler and water until 2 inches of water have collected in the can.
BULLETIN BOARD BY Giannina S. Bedford
n Discover ADAC is back to showcase the ongoing renaissance in interior design. The three days of programming, Sept. 20-22, includes keynote presen tations, grand opening events for ADAC showroom additions, salon-style talks with industry icons, book signings, parties and more. Sit in on a conver sation between VERANDA Executive Editor Ellen McGauley and Maison Pierre Frey Artistic Director Patrick Frey, get a behind-the-scenes look at the making of a showhouse with Flower Magazine's Founder and Editor-in-Chief Margot Shaw or learn about the psychology of color and its emotional impact during this free event. Register at adacatlanta.com/ discover-adac n Miami Circle's Bill Lowe Gallery has partnered with the estate of Todd Mur phy to showcase a never-before-seen exhibition of the late artist's work. The series, titled Wink, challenges the re lationship of black identity and labor in the South through the history of African American jockeys and horse racing. The gallery will publish a full-color cat alog chronicling the six years Murphy dedicated to the series up to 2019. The exhibit will be on display Oct. 6-Nov. 4. lowegallery.com
PRODUCT SPOTLIGHT Bring flowers indoors with a candle from In the Garden by Atlanta-based Kevin Francis Design. The collection is inspired by classic Southern gardens and iconic native plants, from boxwood and hydrangea to gardenia. The latter evokes a fragrant flowery perfume with undertones of musk and ylang-ylang. The 9-ounce soy wax candle is available for $38 at kevinfrancisdesign.com
SIMPLY BUCKHEAD •  SEPTEMBER 2022  37 low stress x Concierge Services x Open Communication x Outstanding Marketing x Strong Negotiation Skills x Ethical Values  x Live Luxury  x Sports + SpecialistsEntertainment Keller Williams Atlanta Perimeter 115 Perimeter Center Pl, Suite 100, Atlanta, GA 30346. 678.298.1600.  EACH KELLER WILLIAMS OFFICE IS INDEPENDENTLY OWNED AND OPERATED. REAL ESTATE
Cascadia Fawn Rug (from $10,125) Part of design impresario Kelly Wearstler's collection for The Rug Company, the Cascadia Fawn Rug comes in a variety of standard sizes or can be cut to a custom size. Inspired by China's Yangtze River, the wool rug's design makes it a solid addition to any nature-inspired room, from traditional to contemporary.
STORY: Lauren Finney Harden
38 SEPTEMBER 2022  • SIMPLY BUCKHEAD
Bunny Williams Home Duncan Side Table ($4,100) Dark wood furniture has been shunned of late, but no more. Bring a traditional, heirloom-inspired piece into your room with a side table from timeless stalwart Bunny Williams Home. The mahogany and brass, three-tiered table marries the masculine with the feminine: The brass accents are actually rosettes. Mathews Furniture + Design • 404.237.8271 mathewsfurniture.com • @mathewsatl Nicholson Pillow (price upon request) Crisp and comfortable, the Nicholson pillow from fabric giant Schumacher will help add texture to your upholstered goods. Made with Schumacher's Nicholson tape and complementing bouclé fabric, it measures a petite 12 by 24 inches and is a perfect accent. Pile it on with brown-hued pillows in a variety of pattern scales, and you've got an easy swap.
Schumacher • 404.261.2742 fschumacher.com • @schumacher1889
From Drab to Fab
The Rug Company • 404.537.3904 • therugcompany.com • @therugcompany Modern Matter Edgewood Geometric Knob ($45) Inspired by vintage furniture, this geometric knob from Modern Matter will add a touch of glamour to any cabinet thanks to its tortoise and Lucite elements. Whether a butler's pantry, a closet or a swap on kitchen cabinets, they're the jewelry-like finishing touches to add that final zhush. If you have a wooden piece that needs some pizazz, the style also comes in clear and oxblood finishes. Matthew Quinn Collection 404.261.0111 matthewquinncollection.com @matthewquinncollection
Bowlful Serving Tray (price upon request) Get a small, artfully designed slice of Skylar Morgan through his Bowlful Serving Tray. The Atlanta-based furniture designer takes his skills to a smaller scale in this beautiful focal piece. Made from copper, maple, walnut and brass, it's as beautiful as it is functional. With five wood finishes and six metal finishes, you're sure to find one to complement your decor, but custom is also available. Skylar Morgan Furniture • 404.565.0537 skylarmorganfurniture.com @skylarmorgan_furniture
The design comeback of the century might be able to be attributed to brown: The once maligned color is decidedly fresh and new again. Texture is important when considering shades of chocolate, tan and more, so look for brown hues that offer a lot of depth to keep your room from looking too staid. Here are a few items to consider for your next refresh.
SIMPLY BUCKHEAD •  SEPTEMBER 2022  39 Taste Brookhaven is back and we're excited to invite you to partake in this year's event, hosted Thursday, September 15th from 6pm - 10pm at the Hyatt Regency Atlanta Perimeter at Villa Christina. 4000 Summit Blvd NE, Atlanta GA 30319 Get your tickets today by scanning QR code or visit GAgive.choa.org/TasteBrookhaven$100|VIP$175 BYPARTINYOUTOBROUGHT RESTAURANTSMOUTHOFWORDSEPTEMBERTHURSDAY 15
Interior designer Anna Booth's individual approach to design
Here, we catch up with the founder of Buckhead-based Booth Inte riors, who has collaborated with architecture, design and planning professionals on projects across the Southeast and serves as the creative force behind a boutique collection of artisan-crafted wall mirrors pro duced in collaboration with Atlanta showroom Holland MacRae.
40 SEPTEMBER 2022  • SIMPLY BUCKHEAD
TASTEMAKER
STORY: Claire Ruhlin Authentic Origins AzimaMali
What has shaped your philosophy about decorating? The most formative experience to my approach comes from learning who our client is. We invest in learn ing about them in the beginning, and we ask personal questions to understand their behaviors, history and needs. Design is personal, and without knowing who our client is we are unable to execute authentic interiors. No two clients—or their stories—are the same.
Are there any recurring themes, motifs or philosophies that anchor your work? My desire is that no two projects look the same, but perhaps the philosophy we hold onto most is the beauty of restraint. I think we can all say more with less. At the end of our lives, more is not more. Some readers might also know you from your Friday Feels series on Instagram. How did that start? Oh, Friday Feels! I guess it has been five years since I started writ ing Friday Feels, and it began as I found myself never engaging with imagery for the sake of enjoyment but rather to fill a need to find a specific image to convey an idea to a client. The creative process had become not creative, but formulaic. Then I began setting aside inten tional time to look through imag ery, listen to music or read just for the sake of enjoyment, not to fill a means to an end, and Friday Feels became the anthology to hold those things together. What brought the mirror line with Holland MacRae to fruition? In the purest sense, this line was born from a friendship with Mary [Holland]. The line is rooted in his tory, reminiscent of the way paint ings were hung in salons in Europe throughout the 17th century, so each mirror hangs by chain and rod as they did in the salons. Addition ally, with a shared fondness and lin eage in England, Mary and I wanted to celebrate the art of craftsmanship that is woven into the fabric of England's heritage with every mirror being carved by hand in England. How does your mirror line embody your style? The line embodies the values that we carry through each project, which are the sacredness of history, the value of craftsmanship and the desire to have something bespoke and authentic.
I nterior design is in Anna Booth's blood. "My mom was an interior designer when everything was drawn by hand, so I was raised around her drafting table and tools," says Booth. "My parents valued creativity and exploration, so in our free time we were encouraged to draw, create, be outside, read—all of those sensory things that help you feel."
What's next? I'm trying to focus on being fully present and not thinking about what is next. I will be a better listener and designer if I can be more present. n ANNA BOOTH INTERIORS • 404.944.0473 annaboothinteriors.com • @annaboothinteriors
SIMPLY BUCKHEAD •  SEPTEMBER 2022  41 BackyardInBankingBetterYour 3880 Roswell Road | Atlanta, GA 30342 | (404) 231-4100 www.GeorgiaPrimaryBank.com Down around the corner on Roswell Road sits a full service financial center where our primary focus is you. Whether your needs are commercial, small business or personal - bank where you are a priority. Buckhead's Community Bank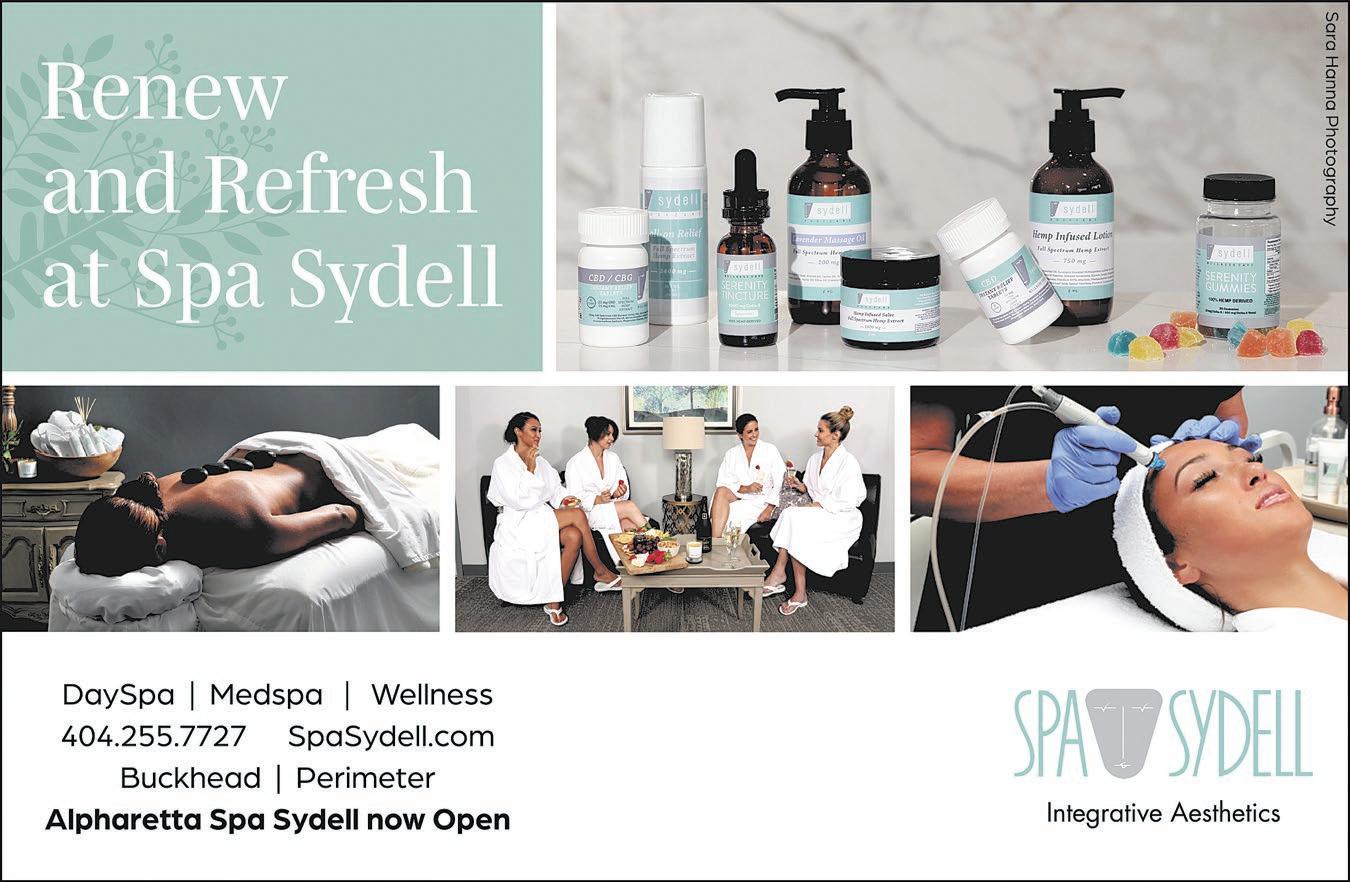 43  FASHION  BEAUTY  WELLNESS   TASTEMAKER STYLISH "We believe having fun is part of being healthy." — Mari Geier Nuts 'n Berries Co-owner Mari Geier is passionate about health food and CBD. PHOTO: Joann Vitelli Health Nut Page 50
K eisha Noel, the owner and founder of jewelry line KZ Noel, always had a love of jewelry, thanks to her mother. Her mother, a jewelry maker, took her to auctions and antique stores, and Noel watched her craft baubles from her finds. But she didn't think about a career in jewelry until a chance occurrence in a Shanghai pearl market where she was tagging along with her hus band on a business trip in 2011. "It was just barrels of pearls," she says. "They let me design my own pieces," she says. "I also found an antique store and purchased antique jade, and the pearl market vendors strung it with the pearls for me." When she went back to the mar ket for the pieces a few days later, some women who were in town from London asked her about them. Noel began designing pieces as a way to pass the time and gave the jewelry to the women when she departed. On the trip home, her husband asked what she was going to do with the additional necklaces she had made to bring back to the U.S.. "I said I'd give them to my mom and my friends. But he said I should start a line." The entire flight home, Noel worked on her first collection. Fast forward and now her business is celebrating 10 years, reaching customers in boutiques all over the country and in department stores such as Saks and Neiman Marcus. Noel loves to see customers sport ing her jewelry at soccer games and galas alike. She wants her clients to wear her pieces every day in ways that feel authentic to them, not just on special occasions.
Noel produces two collections a year based on inspiration, such as architecture and nature, she finds during her travels. She often incor porates artifacts into the designs. A recent collection featured World War I and II French and American medals. Her pieces are also studded with semiprecious and precious stones, such as diamonds, sapphires, pearls, rubies and quartz. She has two new collections launching this month: Pinned and The Sun and Rain Collection. Pinned focuses on unisex pieces featuring lapel pins that morph into pendants offering versatility to the wearer, whether man or woman. "While women are wearing more lapel pins, men are also starting to adorn themselves. For so long, they've truly been ignored in the jewelry industry," she says.
The Sun and Rain Collection features primarily earrings and pendant necklaces, and is inspired by cloud formations Noel saw while visiting Miami and Harbor Island, The Bahamas. "It consists of pavé diamond clouds with sunbursts or raindrops," she says. The working mom of twin 10-yearolds—she started the business when they were infants—reflects on her 10-year anniversary. "I'm still learning and loving the process of designing, sourcing and manufactur ing," she says. "Most small businesses don't make it past the 4-year mark. I'm super thankful." n
FASHION
KZ Noel celebrates 10 years
STORY: Lauren Finney Harden KZ NOEL • 404.998.5850 kznoel.com • @kznoel
44 SEPTEMBER 2022  • SIMPLY BUCKHEAD
WHAT A GEM BrooksShawn
SIMPLY BUCKHEAD •  SEPTEMBER 2022  45 SIZESTHEMOTHERBALLCDAYCASUALDESIGNEREVENINGWEARFEATURINGFRASCARA&WEAROCKTAILGOWNSOFBRIDE2T024 Over Designers150 404.365.0693 1248A West Paces Ferry Rd Atlanta, GA 30327 susanleeatlanta.comMon.-Sat.10am-6pm
Less Toxic Nails Unfortunately, there's no such thing as a toxin-free nail polish. (A girl can dream!) However, less toxic lacquers, such as those that are op timally "seven-free" or "nine-free" and lack the most badfor-you morecolors,typicallyingredientsfoundinnailarebecomingwidelyavailable.
Varnish Lane favors Zoya and Deborah Lippmann for regular polishes, Dazzle Dry for a long-wear polish and CND for gel nails. The salon does not offer acrylic or dip-style (powdered acrylic) ser vices for health reasons.
At first thought, a waterless ped icure just doesn't seem right. But besides the environmental benefit of saving around 15 gallons of water per service, Dunne points out how it's healthier: "The main source of infection when getting your nails done is water. The majority of sa lons have whirlpool chairs and have moved to a plastic liner in the bowls, yet the germs live in the pipes of the whirlpool chairs. According to safe ty protocols, salons are supposed to run 10 minutes of cleaning solution through the tub after every client, which rarely happens." It turns out, water simply isn't great for your mani-pedi, either. Dunne notes that when nails are soaked in water, they become wa terlogged and expand, causing their shape to change. When they shrink back hours after the polish dries, it can cause chipping. "Instead of soaking, we start services with a 100% natural oil cleanser and towel wrap, followed by a callus softener [and exfoliators] that are highly effective in softening the skin that needs to be removed," she says.
46 SEPTEMBER 2022  • SIMPLY BUCKHEAD
Short nails and subtle nail art are in this season.
Below: Lauren Dunne founded Varnish Lane with her mother in 2015.
What's In Style "Nail art has become significantly more popular across all our shops," says Dunne. "Women are viewing it as another accessory. Nothing too over the top—like simple, colored-tip French manicures." Trending colors include pale yellow, baby blue and orangey red, and the long-lasting polishes that dry in five minutes and last up to two weeks are hot right now. Plus, short nails are in, as is taking a break from polish altogether when nails need some extra TLC. n
Natural Products Offering natural cleansers, lotions, scrubs and more is another way salons are updating their amenities. "Ours are locally made in D.C. in small batches," Dunne says. Nail polish removers with a corn base instead of petroleum, a known carcinogen, are the future, too. "It's tough to remove gel nails without acetone, but utilizing a manufacturer that makes remover from corn is a new way to make it a little bit safer for both you and the environment," she says.
Tip Top Shape
BEAUTY Next-level nail trends
Waterless Service
O ver the last five years or so, a slow but ni-pedifuture,tohaul."thesalons"ThefirstyearsDunne,nishwhostartedmuchfriendlysaferhascountry.happeningmetamorphosisevidenthasbeeninnailsalonsaroundtheAgrowingbodyofsalonsmademovestowardhealthier,andmoreenvironmentallypractices."We'veseensochangefromwhenwefirsttonow,"saysLaurenDunne,launchednailspaconceptVarLanewithhermother,CarrieinWashington,D.C.,sevenagoandrecentlyopeneditsAtlantalocationinBuckhead.morenatural,consciousnailouttherethebetterbecauseindustryreallyneedsanoverHere,Dunneshowsuswhatexpectfromnailshopsintheaswellasthelatestfunmatrendstotryonthisseason.
STORY: Karina Antenucci VARNISH LANE • 678.705.2950 varnishlane.com • @varnishlane
PhotographyMayRachel
Above: The nap-worthy recliners at Varnish Lane sans whirlpools.
SIMPLY BUCKHEAD •  SEPTEMBER 2022  47 2911 Northeast Parkway, Atlanta, GA 30360 ICC MC #355279 | US DOT #797586 | GPSC #8292 OFFICIAL MOVERS OF: www.atlantapeachmovers.com Why Choose Atlanta Peach Movers  Real Estate Agents Preferred Choice™  Licensed and Insured  Over 65,000 sq ft of Military approved warehouse space  No Temp or Casual labor  BBB Acredited Business since 2001 A Rating  National contracts with fortune 500 companies  In-house, on site training facility - Peach University™ 770-447-5121 There's no "TREE" in our name CMYCYMYCMYMCK Atlanta Peach Movers Simply Buckhead copy.pdf 1 5/18/2016 10:51:31 AM
STORY: Jennifer Bradley Franklin at Balanced). Struckmeyer careful ly placed the treatment leads on my outer thighs. I had to pick one area to test, and this is one that, no matter how many hours I log in the gym, I never feel completely satis fied with. According to the studies conducted by Cutera, it's possible to reduce the circumference of an area by an average of 24% in just one 15-minute treatment, and it's designed for areas that have been resistant to diet and exercise. During the session, it felt like a super-warm hot water bottle gliding over my skin. As someone who enjoys saunas and hot baths, I didn't find it uncomfortable, but the heat-averse among us might find it challenging. It takes approximately 12 weeks for the body to excrete the discarded fat cells (which don't regenerate—once they're gone, they're gone) through the lymphat ic system, so that's the duration you need to wait before having a second treatment, if you desire. For the second part of the visit, I tried truSculpt flex (from $750 per session at Balanced for non-mem bers), a muscle-building protocol designed to firm, tone and strength en your physique without the sweat equity earned in a series of gym visits. Cutera claims one 45-minute treatment is equivalent to 54,000 crunches. Sounds unbelievable, right? "It uses electro-stimulation to cause rapid contractions from multiple directions, and that's hard to replicate in a workout," Struck meyer says. "It keeps the muscles guessing because it switches exer cises within the session." She carefully positioned the pads on the muscle groups I selected: abs and hamstrings, and since she rec ommends treating the same area, outer thighs. Then she covered me with a blanket and explained how I could manage the intensity of the electro-stimulation pulses. I liked having complete control to change the strength of the pulses to push myself, just as I push for a couple more reps in challenging gym sets. The machine was dialed to the "sculpt" setting, and during the protocol, it automatically changed the cadence of the pulses. It wasn't painful, but I could see and feel my muscles jumping as electricity surged through them, causing an unfamiliar tingling sensation. Just like that, I was done. Aside from a little redness from where the leads were touching my skin (all of which were covered by my dress), no one would know I'd given my body a high-techStruckmeyerworkout.assured me it was not uncommon to feel sore the next day, similar to how you'd feel after an intense appointment with a per sonal trainer. Just as consistency is important when pursuing any new physical regimen, Cutera recom mends doing the flex sessions once a week or so. It's somewhat difficult to defini tively confirm that I saw dramatic results. After all, I live with my body every day, and toning or fat cell shedding was gradual. Regardless, I enjoyed the sessions and can see how someone could become enam ored with the feeling of gym-like gains from relaxing in a spa-like environment. Who can argue with innovative, intriguing treatments to jumpstart our path back to feeling like ourselves? n
TECH TO TONE AND CONTOUR
BALANCED AESTHETICS MEDSPA 470.226.2390 • balancedaestheticsmedspa.com @balancedaestheticsmedspa truSculpt flex: from $750 per session (for non-members) truSculpt iD: $250 per lead
Body Boost
A DUO OF TREATMENTS LEVERAGE
48 SEPTEMBER 2022  • SIMPLY BUCKHEAD I n many ways, the last couple of years have felt like a time warp. If you're one of those who has lamented progress on your physical goals, two treatments from aesthetic tech maker Cutera could offer a solution without intense personal training sessions or more invasive interventions. Together, the truSculpt iD and truSculpt flex make up the truBody treatment protocol, purported to reduce fat and build muscle. With little risk and no downtime, it sounded like a dream. Curious, I scheduled a session at Balanced Aesthetics Medspa in Buckhead to see for myself. Certified Physician Assistant Bethany Struck meyer walked me through what to expect, patiently explaining the ben efits of pairing the two treatments. We began with the truSculpt iD ($250 per lead, the connection point from the machine to the skin, WELLNESS
SIMPLY BUCKHEAD •  SEPTEMBER 2022  49
PHOTO: Joann Vitelli Health Nut
A fixture in Atlanta's wellness scene for more than 20 years, Mari Geier has found her calling helping the community achieve better health. Prior to tak ing over as co-owner of health food store Nuts 'n Berries in Brookhaven seven years ago, she founded The American Boot Camp Company, the first local bootcamp outside of Piedmont Park, in 2005 and licensed the program to trainers in cities all over the country. After 14 years in fitness and having a baby girl, Geier knew she didn't want to continue at the pace she was going with her business. "I started looking for other ways to continue to help the community be healthy and came across Nuts 'n Berries because it was for sale. 404.254.0330 @nutsnberriesatl Meet grocery store owner Mari Geier
My business partner, Kevin Parker, another bootcamp instructor, was also looking for a change," says the certified health coach and longtime Brookhaven resident. Soon after the 2015 acquisition, she and Parker opened the second Nuts 'n Berries location in Decatur. Here, she talks about healthy food, habits and more. What would you say to someone hesi tant to enter a "health food store"? A lot of people think of health food and are turned off. We believe that having fun is part of being healthy. We demo all of the weird products we have with a "Kevin Tries It" video series on YouTube and Facebook. We should be thinking about laugh ter as medicine.
How do you stay healthy? Hands down, I do whatever it takes to get a solid six to eight hours per night. I do a lot of hiking; Murphey Candler has a great trail system, and I spend some time there almost every day. I also use the Peloton and lift weights. I don't eat soy, gluten or dairy, and only eat meat from regenerative farms. What's that? The topsoil is where all the nu trients are. Regenerative farming replenishes the soil's nutrients by using the natural byproducts of farming. This means every plant and animal consume what they need and create the nutrition in the product they're producing.
Why did you get into the hemp-derived CBD business? In 2017, CBD was still a brand-new industry. Since it was difficult to find anyone who could really speak to what it is, I went down a rabbit hole, calling the companies and labs and going to the extraction facilities to educate myself on CBD and to become knowledgeable about the endocannabinoid system. It was an interesting year for me as I was also diagnosed with breast cancer. I couldn't find the right CBD product to take to help with neuropathy in my fingers and toes from chemo un til I came across a capsule from Luna CBD. The neuropathy totally went away. I contacted Luna's owner and bought the company in 2018. What I found out is that the particular strain of hemp in that product was grown to help calm nervous system pain. We now sell Luna products online, in Nuts 'n Berries stores and wholesale to select independent natural retailers and spas. n
TASTEMAKER NUTS 'N BERRIES BROOKHAVEN •
STORY: Karina Antenucci
50 SEPTEMBER 2022  • SIMPLY BUCKHEAD
nutsnberries.com •
What do the stores stock? We offer more than 1,000 local products and work with more than 100 local vendors. Our mission is to support the little guys and gals, and promote diverse, passionate people. Our prices are lower than Whole Foods, and we are competi tive with Sprouts.
With six championship golf courses, a lakefront Ritz-Carlton ® and a range of acclaimed restaurants, shops and amenities, the vibrant destination is a favorite choice for families looking to retire, relocate or even just change course and reset.
Just east of Atlanta, Reynolds Lake Oconee is a private waterfront community where Members from around the country thrive, and where passions and friendships flourish.
Homesites from $100K-$2.5M • Homes from $400K-$5M+ BOOK YOUR REAL ESTATE PREVIEW to experience our friendly community for yourself as part of our lifestyle visit. Enjoy up to three nights in one of our cottages or at The Ritz Carlton ®, two rounds of golf, a two-hour boat rental and more. Cottage packages are $299 per night and hotel packages are $399 per night.* FOR A WEEKEND. Orforalifetime.
REYNOLDSLAKEOCONEE.COM/SIMPLY-BUCKHEAD • (855) 706.1690
*Rates and availability are subject to change and excludes holidays. Club credit for promotional purposes only. Real estate and other amenities are owned by Oconee Land Development Company LLC and/or other subsidiaries and affiliates of MetLife, Inc. (collectively, "OLDC" or "Sponsor") and by unrelated third parties.Reynolds Lake Oconee Properties, LLC ("RLOP") is the exclusive listing agent for OLDC-owned properties in Reynolds Lake Oconee. RLOP also represents buyers and sellers of properties in Reynolds Lake Oconee which OLDC does not own ("Resale Properties"). OLDC is not involved in the marketing or sale of Resale Properties.This is not intended to be an offer to sell nor a solicitation of offers to buy OLDC-owned real estate in Reynolds Lake Oconee by residents of HI, ID, OR, or any other jurisdiction where prohibited by law. As to such states, any offer to sell or solicitation of offers to buy applies only to Resale Properties. Access and rights torecreational amenities may be subject to fees, membership dues, or other limitations. Information provided is believed accurate as of the date printed but may be subject to change from time to time. The Ritz-Carlton Reynolds, Lake Oconee is a private commercial enterprise and use of the facilities is subject to the applicable fees and policies of the operator.For OLDC properties, obtain the Property Report required by Federal law and read it bef ore signing anything. No Federal agency has judged the merits or value, if any, of this property. Void where prohibited by law. WARNING: THE CALIFORNIA DEPARTMENTOF REAL ESTATE HAS NOT INSPECTED, EXAMINED, OR DISQUALIFIED THIS OFFERING. An offering statement has been filed with the Iowa Real Estate Commission and a copy of such statement is available from OLDC upon request. OLDC properties have beenregistered with the Massachusetts Board of Registration of Real Estate Brokers and Salesmen at 1000 Washington Street, Suite 710, Boston, Massachusetts 02118-6100 and the Bureau of Consumer Financial Protection at 1700 G Street NW, Washington, D.C.20552. Certain OLDC properties are registered with the Department of Law of the State of New York. THE COMPLETE OFFERING TERMS ARE IN AN OFFERING PLAN AVAILABLE FROM SPONSOR. FILE NO. H14-0001. Notice to New York Residents: The developerof Reynolds Lake Oconee and its principals are not incorporated in, located in, or resident in the state of New York. No offering is being made in or directed to any person or entity in the state of New York or to New York residents by or on behalf ofthe developer/offeror or anyone acting with the developer/offeror's knowledge. No such offering, or purchase or sale of real estate by or to residents of the state of New York, shall take place until all registration and filing requirements under theMartin Act and the Attorney General's regulations are complied with, a written exemption is obtained pursuant to an application is granted pursuant to and in accordance with Cooperative Policy Statements #1 or #7, or a "No-Action" request is granted.
Your Mountain Getaway Awaits It Would Be Our Honor To Welcome You Home PreserveAtWhitesideCliffs.Com Grace.Battle@EngelVoelkers.com 470.602.9693 Jonathan.Hough@EngelVoelkers.com 704.202.4161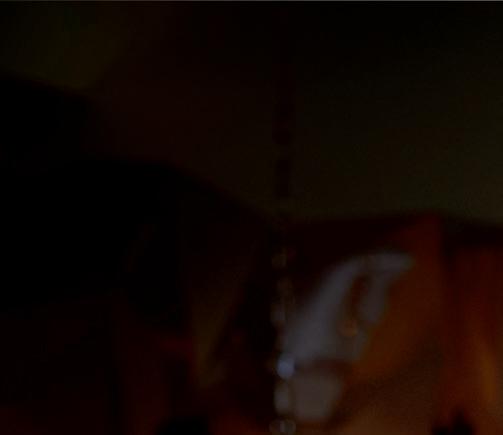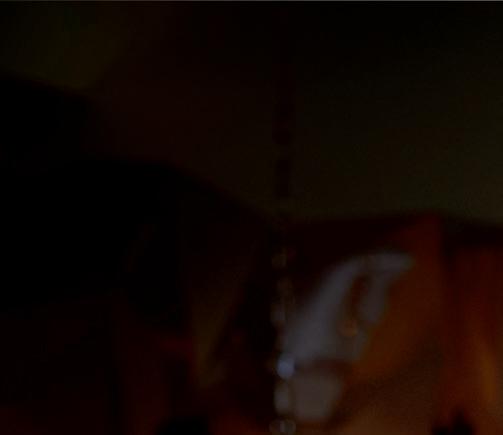 Limited seating. RSVP today! 404-334-5700 Second Monday of the Month Starting September 12 | 1 – 3 p.m. 3755 Peachtree Road NE Atlanta, GA 30319 Join us for Mahjong Mondays! Whether you're an expert or a novice, you'll have a wonderful time getting to know our friendly community over refreshments. Valet parking is available. Independent Living | Assisted Living | ALC000189 WWW.SENIORLIFESTYLE.COM MahjongMondays For the safety and well-being of all residents and guests, all recommended safety precautions will be taken. Please call to inquire about our safety measures for this event.
KIDS  PETS   STRATEGIES FAMILY Rebekka Whitehead understands the challenges families face when selecting the right K-12 school. SchoolThoughtof Page 60 "Every family is looking for something a little bit different." — Rebekka WhiteheadPhotoDyessofDyessCaroline
56 SEPTEMBER 2022  • SIMPLY BUCKHEAD
Calming Meditation Typically done at the end and/or beginning of every yoga class no matter the age, savasana is incor porated as a relaxing, meditative posture. Teens especially benefit from this, notes Cocchi-Miller, as "they come in with so much [on their minds] and need time to quiet down and get in touch with themselves." Since meditation might be difficult for the littles to do on their own, Cocchi-Miller prefers to do a guided relaxation story such as imagining themselves on a magic carpet ride.
Above Perfecting their downward dogs at Oodazu.
S urprise: Yoga isn't only for adults. Yet just like mom and dad's practice, yoga can help children of all ages "build balance, strength and endurance," says Mercedes Ervin, managing partner and yoga instructor at Oodazu, a kids' activity, yoga and party venue. Beyond the physical benefits, it "teaches self-control, self-awareness and patience; develops self-esteem and confidence; and improves focus, concentration and relaxation," says Ashley Cocchi-Miller, instructor at The Studios Brookhaven, a perform ing arts school where one of the most popular offerings is yoga for kids. Think your little one is too wiggly or your pre-teen wouldn't dig it? Here's what these sage yoga instruc tors have to say about engaging kids in the practice, as well as other considerations for parents. The Right Age As soon as your mobile wee one is able to attend a class is a fine time for them to start. Cocchi-Miller teaches kids as young as 2.5. "Kid yoga is a lot different than adult yoga. It's more playful and not strict on alignment," she says. "We do mindfulness and concentra tion games, and teach pranayama breathwork in a fun way."
Right Learning how to sit crisscross applesauce at The Studios Brookhaven. or offering more challenging poses, such as crow (an arm-balancing pos ture) to engage pre-teens and teens. Even teaching something as sim ple as sitting varies from age to age. "For the younger kids, I don't worry about how they're sitting; I just tell them to sit. I have the 5- to 8-yearold group sit crisscross applesauce or on their feet in hero's pose. Ages 9 to 12 and teens, I instruct them to sit up properly and grow their spines tall," says Cocchi-Miller.
KIDS
translate to daily life. To prac tice this, Cocchi-Miller presents children with relatable scenarios and engages them in role play. For instance, she teaches young kids about a "bunny breath"—pick ing up an imaginary carrot and sniffing it three times and letting out a big sigh—when they experi ence a temper tantrum. "Through yoga, children learn that they can self-regulate their emotions, feelings and mood. Ultimately, it helps them create more awareness of mental and emotional states," she says. Grownups might be able to learn a thing or two from their yogi babies after all. n 404.565.0259 678.224.1810
OODAZU •
• thestudiosbrookhaven.com @thestudiosbrookhaven
Find a Teacher Whether at a studio or for a private lesson, find a teacher who has completed their 200-hour yoga certification, as that's the techni cal requirement to teach a yoga class of any kind. Bonus points for an instructor who also has taken kids yoga teacher training. Beyond the yoga-specific skill set, look for someone who has an energetic yet calming personality. Fun with Movement Like any class, the routine will vary from instructor to instructor. Gen erally, you can expect your child's session to have a mixture of age-ap propriate postures, stretches and breathing exercises. Cocchi-Miller likes to get creative to engage kids. That might entail having young ones make animal sounds with the poses (think downward dog with barks) Teaching kids the principles of yoga STORY: Karina Antenucci Deep Breaths
oodazu.com • @oodazu THE STUDIOS BROOKHAVEN
Join us in the curechildhoodcancer.org/Septemberfight: September is childhood cancer awareness month.
1. COME It's important to teach your dog to come to you when called for safe ty or any number of reasons. Say "come" and show him a toy or treat, then reward him when he obeys. Over time, subtract the toy or treat. According Dunbar, many people go about this the wrong way, especially if the dog is doing some thing wrong such as chewing a shoe. What happens, he says, is the pooch learns he will get in trouble if he goes to you. "We don't ever want to do that. We want to take the object and teach the puppy that we are the most fun people in the world to come to, and they're not going to be punished for coming back to us. That's how we create a reliable recall over time."
58 SEPTEMBER 2022  • SIMPLY BUCKHEAD
5. STAY Think of the command "stay" as a pause in time. "It essentially means that there's an interruption," says Dunbar. "Like during a football game, the referee will say, 'Time out, pause.' That's essentially how we want the dog to interpret stay. We'll continue our walk, but right now I'm having a conversation with someone, and I want you to sit here calmly and be patient."  Have your dog sit or lie down, then say "stay." Release your dog from the stay by choosing another command, such as "OK" or "free." Give a reward after you release. Gradually extend the length of time your dog is expected to stay. "You can't expect a toddler to sit quietly for a long dinner at a nice restau rant. The same is applicable to puppies. We have to gradually build their duration," Dunbar says. n
3. DOWN "Sit and down are really the building blocks of having a compliant dog and a dog that is responsive to their owner," Dunbar says. Once he's mastered "sit," use the same lure method to teach "down." Tell your dog to sit. Then hold a treat to his nose, bring it between his front paws and drag it along the ground while saying the command. When the dog lies down as he follows the treat, praise him. Over time, you can lose the treat and use the signal of lowering your hand toward the ground.
D o you have a rambunctious new puppy or a dog of any age that could benefit from brushing up on the basics? Learn how to teach the five basic yet game-changing commands for good manners and more order inside and outside the house with these tips from Evan Dunbar, president of Full Contact K9, who works with clients in various neighborhoods including Sandy Springs and Dunwoody.
2. SIT Training your dog to sit helps him stay calm and polite. Teach the trick with the lure method. Hold a treat above your dog's nose and slowly move it straight back while saying "sit." Your dog will likely fall into a sit as he follows your hand. Over time, he will associate the word with the command.
Five easy commands to teach your pup STORY: Hailey Hudson
4. PLACE Place is the opposite command of "come." It instructs your puppy to go away to a certain spot, such as his bed. This can come in handy in circumstances when a guest might be fearful of dogs. Train "place" by saying the com mand, offering a treat to get the dog onto its spot and praising. The goal is to teach that going away is as healthy as coming, says Dunbar.
PETS
GOOD DOG FULL CONTACT K9 • 678.235.5959 fullcontactk9.com • @fullcontactk9 Evan Dunbar from Full Contact K9 specializes in advanced obedience, personal protection and service K9 dog training.
THE SLATE ROOM IS A MULTI-PURPOSE EVENT SPACE IN ATLANTA, GEORGIA. We offer an indoor/outdoor seating unique to Atlanta. VENUE IS FULLY DECORATED The Slate Room, 1059 Piedmont Road, Ste D, Atlanta, Georgia 30324 404.414.0550 | james@theslateroom.com | @the_slate_roomCall now
STRATEGIES How to select the right K-12 school  STORY: Amy Meadows WHITEHEAD LEARNING GROUP • 678.500.9300 whiteheadlearninggroup.com • @wlgatl School of Thought
PhotoDyessofDyessCaroline
Do we need to choose one type of school for the entire K-12 experience? Some parents choose the zigzag ap proach in which a student starts the elementary years in public school and then moves to private for mid dle or upper school. Some parents do the reverse. If you're looking to make the jump, the old school of thought had students moving
60 SEPTEMBER 2022  • SIMPLY BUCKHEAD a cohort. However, with more appli cants out there today, some parents are looking at non-traditional entry points, such as any time between first and fifth grade. This comes with its own challenges, as you might be competing for only one or two open spots. What does financing a private school education look like? The latest numbers show that the average tuition of a complete K-12 private school education is $280,000, and that number is grow ing. In fact, according to the Atlanta $22,000; that price reflects some extras like field trips, lunch and technology fees (but typically not items like uniforms). We recom mend looking at financial aid, even for those parents who traditionally would not think they would qualify for it. And we suggest talking to a financial advisor who can help you with planning and forecasting. When should a decision about what type of school to choose be made? For private schools, you should start looking at your options the full summer before you want to paperwork before the application period opens in October. For charter schools, consider looking during the spring semester before you want to begin. For instance, if you're looking at fall of 2023, then begin your search during January or Febru ary of 2023. Obviously, the public school landscape is much more flexible; you should be in contact with the school your child plans to attend around July [before school begins in August]. n N avigating the process of choosing the right elementary or secondary school can feel overwhelming. K-12 options have increased in recent years, with public, private and char ter schools across Atlanta giving families quite a bit to think about when it comes to their preferred learning environment. Rebekka Whitehead, founder and CEO of the Buckhead-based educational consulting firm Whitehead Learn ing Group, has some helpful advice for making sure your child finds the best academic setting for their ultimate success. How do I know if my child should attend a public, private or charter school? Every family is looking for something a little bit different. You need to un derstand what your family's unique goals and values are, and what your non-negotiables are. You may be looking for a particular learning style or the right emotional fit for your child. Whatever your family's mission is, that will help you decide. What are the key differences between the options? On a macro level, everyone is interested in class size. If you want more individualized attention, generally a private school will give you that learning environment.
Charter schools, which are niche public schools that specialize in specific types of learning models, give proactive parents a chance to be part of a school from a groundup perspective. And public schools, while having larger class sizes, now have a number of perks and allow differentiation within the instruc tion, whether it's a gifted program, a STEM pathway or something else. The decision should connect the type of school with your child's interests.
SIMPLY BUCKHEAD •  SEPTEMBER 2022  61
62 SEPTEMBER 2022  • SIMPLY BUCKHEAD
SIMPLY BUCKHEAD •  SEPTEMBER 2022  63  ON STAGE   PROFILE  TASTEMAKER  EVENTS CULTURE Relationship coach Rebecca Lynn Pope was reading when an opportunity with the Oprah Winfrey Network came knocking. PHOTO: Joann Vitelli " Modern relationships have had to do a lot of adapting." — Rebecca Lynn Pope Matchmaker,Matchmaker Page 64
A ccording to Brookhavenbased certified relationship coach Rebecca Lynn Pope, we are in a relationship revolution. "The rules and customs around traditional and conventional relationships have turned upside down," she says. "Those typical gender roles that we are used to applying, that say this is what men do, and this is what women do, that's just not the time we live in anymore. Modern relationships have had to do a lot of adapting." That perspective made Pope the perfect fit for a new reality television dating show from the Oprah Winfrey Network. "Marry Me Now" explores female empower ment as eight women navigate the prospect and process of propos ing to their significant others. Pope serves as the host of the show and as a relationship coach and guide for the potential brides. "This opportunity is a culmina tion of decades of work. Everything I've done over the years with so many clients on a variety of differ ent issues came into play on this show," says Pope, who reinvented her career 20 years ago, moving out of the construction business to become a professional match maker and love coach in Atlanta. That ultimately led to her official certification as a relationship and life coach, the publication of her book Love and Dating in the 21st Century: A Godly Girl's Guide, her development as a motivational speaker, the creation of a popular YouTube channel and the founding of several successful businesses, including the Abundant Life Path University that she launched with her husband, Kerry A. Pope. She has also been a guest on several television shows over the years. On "Marry Me Now," Pope encourages participants to dig deep and discover what they really want for their lives. She hopes their work will spark conversa tions with their partners to ensure that they are heading in the same direction—which may or may not include marriage. The hope is that the women will take control and not simply wait for someone else to decide what happens to them. As Pope says, "Women have to believe in our power to navigate life and be the captain of our own ship. It's up to us to create the life we want. On the show, I encourage the women to be more honest, more transpar ent and more vulnerable about who they are and what they want."
64 SEPTEMBER 2022  • SIMPLY BUCKHEAD
Matchmaker,
n ON STAGE Love
PHOTO: Joann Vitelli Matchmaker
REBECCA LYNN POPE rebeccalynnpope.com • @rebeccalynnpope
The first season of the show filmed in Houston and began airing on OWN in March. It's also available for streaming on Discovery+. "I went on set every day and gave it my all. I treated every woman on the show as if she were a client in my coaching practice," Pope says of her time in Texas. "It's been an absolutely amazing experience." While waiting for news about a second season, Pope continues to grow her brand. New courses and books are on the way, and she has many plans for the future. "I teach spiritual and universal principles [about relationships and life] that have been around for thousands of years. These are teachings that help people learn how to thrive," she says. "I want to leave a legacy of work that is going to be here to help people long after I'm gone." coach becomes a reality TV show host
STORY: Amy Meadows
SIMPLY BUCKHEAD •  SEPTEMBER 2022  65
KirklandDianePhotos:12
Some of the featured structures are prominent Buckhead landmarks: the Dickey House, 456 W. Paces Ferry Road; the Alexander House, 2322 Mt. Paran Road; the Calhoun House, 3418 Pinestream Road; and the Buckhead library, 269 Buckhead Ave. But the book goes beyond houses and buildings. "The last chapter will be about landscape architecture and urban design," says McDonald, who has recruited Buckhead resident and noted landscape architect Spencer Tunnell to pen that chapter. "Landscape is so often ignored or invisible," says Tunnell. "But if you think about it, it's the con nective tissue that unites these historic buildings. They sit within a landscape fabric or context that you cannot divorce them from. I've always looked at the two together ever since I was a child." Growing up near Collier Mill and Howell Mill roads, Tunnell has vivid memories of visiting his grand mother on Old Ivy Road and driving by one West Paces home and land scape created by the famous Swan House architect Philip Shutze. "The 1929 Goodrum house is still one of the most remarkable achieve ments in the field of design that has ever happened, probably in the state," says Tunnell. "One thing that makes it so remarkable is the unity of the vision Shutze brought from the house through the plantings."
The landscapes Tunnell plans to highlight will be ones "you can see,
LITERARY
THE GEORGIA TRUST • 404.881.9980 thegeorgiatrust.org • @thegeorgiatrust 43
N ext year, the Georgia Trust will celebrate 50 years of supporting the state's architectural history. For Presi dent and CEO Mark McDonald, the timing is right to produce a book highlighting the best examples of buildings from colonial days to the early 2000s. But unlike other retrospectives, this book will have a distinct difference. "A lot of these books say, 'This house was demolished in 1947,'" he says. "This book will feature all existing buildings, so people can go see them for themselves."
Among the highlights of the Georgia Trust's anniversary book are: 1. Calhoun House on Pinestream Road. 2. Cecil Alexander House on Mt. Paran Road. 3. James Dickey House on West Paces Ferry Road. 4. The gardens at the Swan House at the Atlanta History Center.
A collectible book marks Georgia Trust's golden anniversary STORY: H.M. Cauley feel and touch," he says, as well as a few gems few people might not know about. "One surprising place is the Hofwyl-Broadfield former rice plantation near St. Simons. It's one of the last remnants of rice agriculture in Georgia that most people don't know about. The setting of the house overlooking the marshes where rice was once harvested is stunning." The Trust is raising funds to publish the book in partnership with University of Georgia Press. The goal of $125,000 will print 2,500 copies of the 600-page work that will sell for $60. McDonald is confident he'll have a best-seller and a second printing. Meanwhile, for a significant donation, patrons can have their names in the book and receive signed copies. n
A committee of writers is assem bling the details with the goal of publishing next year. They've been sifting through the archives and verifying the existence of properties that represent the best in their eras, be that Greek Revival, Italianate, Victorian or early 20th century. Titled "Architecture of the Last Colony: Georgia's Historic Places," the book also reflects on Georgia's status as the last of the original 13 colonies to become a state. "We were the youngest, but we've grown to be one of the leading states of the South and U.S.," says McDonald. "And in terms of architecture, Geor gia is a rich place."
66 SEPTEMBER 2022  • SIMPLY BUCKHEAD
50 YEARS IN PHOTOS
SIMPLY BUCKHEAD •  SEPTEMBER 2022  67 with Triad Advisors, LLC.
TASTEMAKER Award-winning documentarian spotlights critical issues
STORY: H.M. Cauley
TOMORROW PICTURES • 404.892.8923 tomorrowpictures.com • @tomorrowpictures.tv Development, OutKast and T-Boz. Then I began doing corporate vid eos [before going] out on my own. I called my production company Tomorrow Pictures because the future is going to be images and pictures that are eclectic, diverse and gender-balanced. Who are your clients these days? They range from Rotary Interna tional to [Children's Healthcare of Atlanta]. Before the pandemic, I was helping the King Center with a non violence campaign. I've partnered with the World Health Organization to make videos about the impor tance of vaccines. Talk about your latest venture with the Community Foundation for Greater Atlanta. They brought us in to build their image and create greater aware ness of their work through their TogetherATL campaign. The idea of bringing people together is very important to me, as is creating content that inspires youth to be their best selves. The campaign will have videos and music, including an original song we wrote, that they can share and download. But you also take on your own projects, too. Yes, I've done documentaries about HIV in eastern Europe, about kids trying to get bicycles in Zambia so they can get to school on time, about finding homes for children in the Himalayas and a woman running a hospital in Peru. I've shot all over the world except the two poles. What's the most surprising thing people may not know about you? That I sit on the board of governors for the Buckhead Club. I've done that for several years and am one of the few people of color. I was invited there by another person of color, and I kind of liked it, even though it was outside my comfort zone. At first I was the smart talking guy with the funny northeastern accent. But now I'm wearing a shirt and blazer and hanging out with people in the business sector. n
B uckhead-based film maker Fr3deR1ck Taylor has an unusually spelled first name. It's pronounced like the typical Frederick, but that's where typical ends. To set himself apart, Taylor changed his given first name's spelling more than 20 years ago by twisting it around an alphanumeric code. That change also created search engine gold. "It always comes up first wherever you search all over the world instead of being logjammed with a lot of Frederick Taylors, including an NFL running back with that name." Taylor has been setting himself apart since he formed his own company in 1994. Last year, he won an Emmy for a documentary about Atlanta's LGBTQ dance scene, a film that was featured at the Atlanta Film Festival in April. Here, he shares his background and current projects. What were you doing before launching your company, Tomorrow Pictures? I studied filmmaking at Temple [University] where I learned pro duction, writing, lighting and high concepts such as how film works beyond the trappings of society and culture. The faculty was really interested in your finding your own voice, and that has served me well for a long time. Then in graduate school at Georgia State, I was doing television, but I was also working on films. I was a camera assistant on Driving Miss Daisy. So I had an un derstanding of both mediums, and that helps me immeasurably when working with clients. How did those experiences lead to being an independent filmmaker? At GSU, I started working with mu sic artists. That helped establish me. I started working for record labels and interesting artists like Arrested
68 SEPTEMBER 2022  • SIMPLY BUCKHEAD
onPhilanthropyFilm
N eed a good cause to eat, drink and be merry? The 19th annual Party in the Kitchen on Sept. 29. at 7 p.m. is the largest annual fundraiser for Open Hand Atlanta, a nonprofit found ed in 1988 to alleviate food insecurity and provide nutritional education for more than 19 counties throughout Georgia. It has provided 35 million meals and counting since its inception. Party in the Kitchen started as a modest gathering in the Open Hand kitchen then flourished into the culinary tasting event and cocktail party now hosted in the Stave Room of American Spirit Works and cochaired by Tom Abrams and Sandra Baldwin. Simply Buckhead is a media sponsor. At this year's party, guests can sample dishes from 20 of the area's most celebrated chefs, including Chef Chairs Kevin Rathbun of KR SteakBar and Gerry Klaskala of Aria, at the tasting tables. Other partici pating chefs to look forward to include Chris Hall of Local Three Kitchen & Bar, Jamie Adams of il Giallo Osteria & Bar, Peter Kaiser of Kaiser's Chophouse, Douglas Turbush of Seed Kitchen & Bar and many more. Handcrafted cocktails, a DJ and live and silent auctions will round out the evening. Tickets start at $300 per person. The patron package, starting at $1,500 per couple, includes the VIP reception at 5:30 p.m. in the American Spirit Works courtyard.
WHAT'S COOKING?
"The number of people in need of our meals continues to grow, and funds raised at Party in the Kitchen sup port Open Hand's mission to ensure our clients have access to the healthy, nourishing meals they rely on to survive," says Katie MacKenzie, Open Hand's director of development. n
PartyTitelmaninthe Kitchen, a culinary tasting event and cocktail party, is the largest annual fundraiser for Open Hand Atlanta.
InmanVictoria
OPEN HAND ATLANTA'S SIGNATURE EVENT partyinthekitchen.org • @openhandatlanta Chef Gerry Klaskala, 2021 co-chair Helen S. Carlos, Chef Kevin Rathbun, 2021 co-chair Carmen
SIMPLY BUCKHEAD •  SEPTEMBER 2022  69 EVENTS BY Denise K. James
Celebrate the beauty and function of butterflies at the Dunwoody Butterfly Experience, a two-day, family-friendly event on Sept. 10 and 11 from 10 a.m. until 4 p.m. Guests will enjoy 20 minutes inside the butterfly tent to get up close and personal with approximately 600 butterflies from six native species, says Darcy Johnson, environmental education manager for Dunwoody Nature Center. Families are invited to explore the "Pollinator Pathway" featuring perfor mances, crafts and educational activities all about the creatures who pollinate our world. Tickets are $12 per day for ages 4 and up, and food will be sold separately. Adults can also attend "Butterflies & Brews" on the evening of Sept. 9. Enjoy vouchers for beer and wine, a boxed dinner from Morty's Meat Supply, live music, an art market and butterfly tent access. Tickets are $50 per person. n GEORGIA AUDUBON SOCIETY BIRD WALK FIELD TRIPS Sept. 10, 14, 17 georgiaaudubon.org/field-trips.html Get to know the birds in this region and learn about their migration and habits on guided walking tours ideal for beginners as well as seasoned birders. Free to attend.
70 SEPTEMBER 2022  • SIMPLY BUCKHEAD
BUCKHEAD FINE ARTS Sept.FESTIVAL17-18 buckheadartsfestival.com Visit this two-day arts festival in Buckhead Village and explore works from painters, photog raphers, sculptors, jewelers and more. Plus, enjoy acoustic performances and live artistic demonstrations. DUNWOODY LATINO CULTURAL Sept.CELEBRATIONHERITAGE18 heritage-events#ad-image-0arts-and-culture/cultural-dunwoodyga.gov/government/ Enjoy Latin art, food and enter tainment at the North DeKalb Cultural Arts Center. This free community event will feature dance, martial arts and musical performances. GYPSY Sept.MEDITERRANEANKITCHEN'SSUNDAYS4,11,18,25 gk-atl.com Every Sunday in September beginning at noon, Gypsy Kitchen in Buckhead Village will offer Mediterranean foods from a different region paired with music from a flamenco guitarist.
dunwoodynature.org/butterfly-experience-2022/ @dunwoodynaturecenter EVENTS
•
splashthat.combuckheadrooftopcomedyseries22. @shakeshack BY Denise K. James
BUZZ The Best Medicine Laugh it up at Shake Shack Summer Comedy Series Explore the Dunwoody Butterfly Experience Winged Wonders
Lighten your mood this month at the Shake Shack Buckhead's Summer Comedy Series with Damon Sumner on Sept. 13 and 27. Sumner, along with a few of his friends from the comedy community, will share the microphone for a side-splitting good time. Comedians such as Sam Gordon, Ian Aber, Amanda Marks, Tevin Wil liams and Nicole Blue are slated for September appearances. "We want people to laugh and enjoy a great night on the rooftop," says Sumner. "Keep in mind all the shows are different, with different performers." Come hungry and, in addition to the full menu, try Shake Shack's bourbon bacon items, available for a limited time, plus seasonal lemonades, shakes and custards. Canned red, white and rose wines as well as beers and seltzers will be on hand in the beveragePurchasecart.individual tickets for $30, reserve a table for two for $60 or a table for four for $120. For spontaneous types, a few single tickets will be avail able at the door, but get there early to snag one. Doors open at 7 p.m., and performances start at 7:30 p.m. n
SIMPLY BUCKHEAD •  SEPTEMBER 2022  71 www.townbrookhaven.net Conveniently located on Peachtree Road adjacent to Oglethorpe University. A Place You • Costco APPAREL & ACCESSORIES HEALTH, WELLNESS & BEAUTY • 18|8 Fine Men's Salon • Atlanta Oral & Maxillofacial Surgery & Dental Implant Center • Benchmark Physical Therapy • Brookhaven Orthodontics • Emory Clinic • European Wax Center • GNC (General Nutrition Center) • Intown Pediatrics • The Joint - The Chiropractic Place • Massage Heights • Nail Talk & Tan • Saks Salon • Salon Red • Town Dentistry • Vein Clinics of America • Vida-Flo: The Hydration Station DINING • 26 Thai Sushi & Bar • Crumbl Cookies • The Flying Biscuit Café • HOBNOB Neighborhood Tavern • Kilwins • Lucky's Burger & Brew • Moe's Southwest Grill Newk's Express Café • Red Pepper Taqueria There Restaurant and Bar • Tropical Smoothie Café Urban Wok • The Wing Guru (Summer 2022) HOME FURNISHINGS & DÉCOR • Redefined Home Boutique SERVICES • Brookhaven Alterations • Brookhaven Animal Hospital • Corporate America Family Credit Union • FBC Mortgage • Keller Williams • Reflections Eyecare • Town Cleaners ELECTRONICS, MUSIC & ENTERTAINMENT • AT&T TRAVEL & TOURISM • Explore Brookhaven Spend the day or evening on the Town! Discover over 50 shops, services and restaurants. Town Brookhaven is truly your one stop shopping and dining destination with a blend of interesting boutiques, delicious restaurants
Photo by Shane LaVancher CHRISTIAN SIRIANO PEOPLE ARE PEOPLE MAY 6–OCT. 9, 2022 1600 PEACHTREE ST. NW @SCADFASHSCADFASH.ORGATLANTA| #SCADFASH
True "wellness" encompasses many elements of the total person. One of the most vital parts of overall wellbeing is something others can't see: mental health.
Exploring people, practices and strategies that support mental wellbeing ➥
SIMPLY BUCKHEAD •  SEPTEMBER 2022  73
COVER STORY Be
The internal life of a person—the thoughts they think, their level of resilience or anxiety and more—can have a dramatic impact on the other areas, including physical and social health. Health is truly an ecosystem, with mental health at the core. That's why this feature is so important. In it, you'll get to know HLN anchor Robin Meade, who shares her personal experiences with anxiety and panic attacks; smart strategies for knowing when to engage a counselor and how to get the most out of those sessions; tips from local wellness experts and much more. Well
74 SEPTEMBER 2022  • SIMPLY BUCKHEAD " We all think we're the only ones butthroughgoingthis,you'renotalone."
— Robin Meade Portia Floral Collage Dress by Jonathan Simkhai ($695), Celine Denim Jacket by L'Agence ($325), available at Tootsies.
That's when I went totally public," Meade says. Subsequently, her vulnerability has invited others to be open about their strug gles, prompting everyone from college stu dents to new reporters who identified with the emotions she shared to reach out. "We all think we're the only ones going through this, but you're not alone," she says. n cnn.com/shows/morning-express MEADE Jennifer Bradley Franklin Sara Hanna STORY
People would think that I was not the per fect journalist," she says, recalling all of the ways she'd tried to fit the mold of what TV consultants and station managers preferred. From toning down her natural laugh to never wearing red lipstick, Meade accepted every suggestion. "It wasn't their fault that I took their word as gospel. But in doing so, I threw out the imperfect parts of myself that made me interesting."
FINDS PEACE STORY:
• @robinmeade HLN ANCHOR ROBIN
COVER
While everyone's wellness and mental health journey can look different, Meade knows that the tools she's gained in work ing through them have enriched her life.
"It is such a gift," she says. "Isn't it funny that the things that are so trying in the moment end up being a gift down the line? That hard part of my life eventually set me free to be myself and to be authentic."
SIMPLY BUCKHEAD •  SEPTEMBER 2022  75
Flipping the Script Once Meade came to terms with the fact that anxiety was a part of her life, her therapist helped her explore what she could do to give those attacks permission to stop coming. Acknowledging the panic, rather than trying to hide it, helped lessen its hold. She examined all facets of her life and habits, and made some meaningful changes. Getting more sleep, trimming her caffeine intake, choosing nutrientrich foods and prioritizing exercise all had a net positive impact. Meade also discovered practical, inthe-moment strategies that brought her awareness to the present rather than fix ated on the future. For example, she often sipped hot water and snapped a ponytail holder against the inside of her wrist, both of which created physical sensations that helped calm her restless mind.
Perhaps the best outcome of Meade's ongoing talk therapy was ridding herself of the shackles of perfectionism and people-pleasing. "I had to ask myself, 'What would be the benefit if people find out?'
The first time Meade was open about her anxiety was when she was approached by a publisher to write her book, "Morning Sun shine! How to Radiate Confidence and Feel it Too" (released in 2011). "I thought, 'What is there about me that would be helpful?'
Shining a Light on Mental Resilience
PHOTO:
the Sun
Here Comes M eeting Robin Meade for the first time is like walking from a dim indoor room into a sun-filled landscape. When the petite, longtime HLN news anchor of "Morning Express with Robin Meade" show flashes her brilliant smile and twinkling eyes, the effect is dazzling. Though her put-together on-air image appears effortless, the Buckhead resident is generous in sharing her struggles with anx iety and panic attacks. While no one would wish for such challenges, they have helped Meade shape her life in unexpected ways. Breaking News Meade was raised in the tiny town of New London, Ohio. Her father was a preacher, and she grew up singing at church. "[Being on stage] seemed natural to me. The idea of having stage fright had not entered my brain yet," she says. When a high school career test revealed her aptitude for reading, communication and writing, Meade decided to pursue broadcasting, working her way through the small Ohio markets of Mansfield, Cleveland and Columbus before heading to Miami and, finally, the top-five TV market of Chi cago. "I was all about the news. It was my entire identity," the former Miss Ohio says. Anxiety Onslaught One weekend in the '90s, she was at the anchor desk in Chicago when someone handed her a new, detailed script for a breaking news story. Producers started the countdown until the cameras went live. In an instant, Meade had a thought that would change everything. "It was, 'I bet my boss is watching,'" she says. From there, her mind catastrophized everything that could go wrong. She thought, "What if I can't read all the way to the soundbite, and I lose my breath?" Her hands started tingling, and she couldn't breathe. "I was so wrapped up in the idea of 'this is what I do. I must be perfect,'" she says, that those moments of intense anxiety kept happening with alarming regularity when she prepared to go on-air. Each time, her thoughts ran wild, and she struggled to catch her breath, worrying that she would fall short of perfection. "I was mortified, and I thought I'd lost my mind," she says. "The more I feared it, the more it kept hap pening." Curiously, once she got past the first segment, her nerves would settle, and she'd read the news with aplomb. Filled with fear that gossip about her panic attacks would become public, par ticularly in the 1990s when talking openly about mental health wasn't en vogue, she began to dread the job she loved. Her concerned husband, Tim, sought out a talk therapist and made Meade an appoint ment. "Through years of working with her I was able to see that to get rid of the panic attacks I had to welcome them," Meade says. "I asked myself, 'What are the bene fits?' Now doesn't that sound crazy?"
Over the years, she's embraced her quirks, preferences and even the mistakes and occasional flubs that come when you talk for a living, all of which have forged a more authentic connection with viewers.
Consider family therapy over individual therapy. "Family therapy is often more efficient and effective because it's a systemic approach. Kids have the least amount of power to change the family system. Par ents can be part of their growth, receive support in supporting their children and learn how to offer their kid a therapeutic boost at home in real time." Bonus: You might see a significant shift sooner. Talk to your child. "For little kids, explain that a therapist helps when big feelings come, or when they're going through big changes at school or home to make everything feel more comfortable and less overwhelm ing. Say to bigger kids that you're going to try the therapist out for a few sessions and connectedstay on how it goes so they know that it's
76 SEPTEMBER 2022  • SIMPLY BUCKHEAD
Questions to ask Ask for a 15-minute phone con sultation before meeting with a new therapist to make sure you like them. "You can get such a vibe from somebody just by speaking to them even for five minutes," says Egenes. She recommends talking about practical things first—loca tion, fees, insurance, scheduling and availability. If everything works from a logistical standpoint, then ask about their therapeutic style, expertise and your presenting con cerns, and see what they say. What to know before you go Go into therapy as your own mental health advocate and expect to col laborate with your therapist. "You might be longing for the therapist to tell you what to do, but you'll be much better off to go in with the attitude of 'I'm just as much a part of this process,'" says Egenes. How to prepare Ask yourself, "How would I define a successful therapy session? What do I want to walk out feeling or say ing?" From there, therapy prep de pends on your personality. If you're more Type A and want to come in with a list of things to discuss, that's fine. If you're more comfortable with an unstructured approach of just seeing what happens, that's fine, too. "Know yourself. You can design it however you want. A good therapist meets a person where they are, period. I'm constantly adjusting to people's personalities and expec tations," Egenes says. "It's also OK to say no. It's OK to say this is what I do or don't know; this is what makes me feel comfortable or not."
F inding the right counselor can feel overwhelming, but it's the obvious first step after acknowl edging that you need one. Cather ine Egenes, licensed marriage and family therapist at Your Therapy Journey in Buckhead, suggests asking friends or family for referrals, if you feel comfortable. Otherwise, therapy resources include psychol ogytoday.com, a long-running site that offers a search tool to find a therapist by city or ZIP code, and goodtherapy.org, which provides telehealth therapist listings in your area. Once you've zeroed in on a prospective therapist, here's what Egenes recommends doing next for the most successful experience.
Catherine Egenes, LMFT, of Your Therapy Journey encourages you to be your own mental health advocate.
YOUR THERAPY JOURNEY 770.580.4234 • yourtherapyjourney.com
Cost considerations A therapist's fees and whether they take insurance are often stated online, so that's a good place to start. Call your health insurance to determine your coverage. Also know that some practices offer a "sliding scale," meaning that if you're going to pay out of pocket, they will reduce the rate. Those slots are typically limited but worth the ask if the usual rate is a stretch.
forrightifone-and-donenotthisisn'tthetherapistthem."678.561.0835 STORY
PREPARE YOURSELF FOR SUCCESSFUL COUNSELING STORY: Karina Antenucci Therapy Session
Counseling for Kids 3 essential tips for parents "There are few things more personal or humbling than entrusting someone else to take care of your child," says Emily Green, licensed professional counselor, certified professional counselor super visor and registered play therapist and supervisor. Green provides the following advice to help with the process: Interview your child's therapist. Before meeting with them, "ask what their therapeutic plan is, how they will connect that plan with kids' struggles, what can kids and parents expect and specifics about how they handle confidentiality between all parties."
Number of sessions Egenes says to expect to invest in therapy at the beginning to get the most out of it. That means weekly therapy for two to three months at least before reducing or phasing it out as needed. "In the beginning, you need to gain traction and build a rapport, and you can't get move ment if you start with really infre quent sessions." From there, she believes in collaborative treatment planning that marries a clinical rec ommendation based on your needs with the practicalities of life, such as money and time constraints. Dislike your therapist? "The therapeutic alliance and the strength of the relationship between you and your therapist are the number one predictor of therapeutic success and outcome," Egenes says. Liking the therapist doesn't mean wanting to hang out with them. "When you're sitting across from them, do you feel heard, seen and comfortable? Is there acceptance, trust and true empathy?" Don't waste time with someone you don't jive with. n
• COVER
red alerts STORY:
Find Calm to Carry On BERMAN CENTER • 770.336.7444 bermancenteratl.com • @thebermancenter THE DIALOGUE CO. 954.228.5101 • thedialogueco.com EMORY BRAIN HEALTH CENTER 404.778.5526 • centers-programs/brain-health-centeremoryhealthcare.org/ @emoryhealthcare GEORGIA CRISIS AND ACCESS LINE 800.715.4225 PEACE FOR MOMS • 470.977.3223 peace4momsga.org • @peace4momsga SUICIDE AND CRISIS LIFELINE 988 • 988lifeline.org VESSEL WELLNESS • 855.967.8775 vesselwellness.com • @vesselwellness_
SIMPLY BUCKHEAD •  SEPTEMBER 2022  77
n Don't ignore your mental
M ental health is like physical health: Your "normal" is unique, so track changes and warning signs to know when to seek professional help. The signs include feeling helpless or hopeless, thinking about harming yourself or others and using sub stances more than you want, says licensed psychotherapist Daniel Epstein, who has a private practice, The Dialogue Co., and works with the Berman Center in Dunwoody. Your risk rises if you've recently experienced a trauma such as a car accident or lost a loved one, especially by suicide, he says. But one person could shrug off something that causes another post-traumatic stress. Physically healthy people who avoid social interactions should seek help, says Dr. Toby Goldsmith, a psy chiatrist at the Emory Brain Health Center in Brookhaven, who directs the Emory Women's Mental Health Program. "It's important to attempt to maintain some level of normalcy." Think of red, yellow and green, Epstein says: n Red is a crisis. You're not function ing, and someone's safety is at risk. The physical equivalent is a stroke or heart attack. n Yellow is a nonemergency ailment, such as feeling depressed or anxious while functioning. It's like having the flu and deciding whether to see a doctor. n Green is a feeling of normalcy, though you might not be entirely happy, just as you might have some manageable aches when you arise each morning. Just as a physical load can exhaust you over time, anxiety or depression can gradually change from yellow to red, Epstein says. "When is it time to reach out for mental health help?" Goldsmith says. "When whatever's happening is adversely impacting your relation ships or your social and occupation al Whetherfunctioning."physical or mental, Epstein says, "it's health care," which involves wellness. He has developed Vessel Wellness, a program of online group sessions designed to build mental wellness skills. Women face particular risks. At puberty, the depression rate jumps for girls compared with boys, Gold smith says, and perimenopause, the decade before menopause, is fraught with emotional and psychi atricThroughsymptoms.suicides and drug overdoses, mental health prob lems put Georgia 49th in maternal mortality rate, measured through one year after birth, Goldsmith says. In response, she directs PEACE for Moms, which offers psychiatric con sultations to health care providers treating perinatal patients. About 80% of mothers experience the postpartum blues for up to two weeks after delivery, Goldsmith says. "They're moody. They cry easily. They may not sleep as well." Risk factors that can turn the blues into something more serious include a history of postpartum or major depression, recent stress ful events, the birth of twins or more, and problems with money, relationships or breastfeeding. Younger and first-time mothers also are at higher risk. Goldsmith looks for signs that maternal anxiety is preventing a return to normalcy, including a fear of being alone with the baby and an inability to sleep while the babyInfertilitydoes. also affects mental health, so Goldsmith spoke to the Jewish Fertility Foundation's Be Fruitful and Multiply podcast about medications and other resources. "It's really sad that people are told to buck up when there's treatment available," she says. For any mental health concerns, ask your physician for a referral to get evaluated. And if you don't feel safe, Epstein says, "Call a crisis hotline. Tell someone that you love, 'Hey, help me with this.' Do not do this alone." health Michael Jacobs Goldsmith says. "There's Daniel Epstein says.
no downside to seeing somebody if you have questions or concerns,"
Engaging
COVER
TOGETHER, THERAPY AND THE ARTS CAN CREATE TRUE MENTAL WELLNESS STORY: Amy Meadows the Senses STORY ATHENA MUSIC AND WELLNESS THERAPY 855.528.4362 • athenamwt.com @athena_music_wellness_therapy PEACHTREE CREATIVE COUNSELING 678.222.2987 peachtreecreativecounseling.com @peachtreearttherapy Play It Again For kids ages 3 to 12, play therapy is an excellent option that uses toys, movement and more to help them heal, resolve conflicts, develop socially and learn to regulate themselves. It also is often combined with art elements to provide a comprehensive experience. According to trained play therapist Dianna Briggs Morse, of Peachtree Creative Counseling, "Blending play and art provides a whole body experi ence. We're not just valuing the brain's thought patterns and memories. We're valuing the experience that all of our senses go through." Music therapy engages all areas of the brain at one time, which can help lead to healing and wellness. Art therapy is a truly hands-on experience, with individuals using a variety of mediums to express and understand their feelings.
T he word "therapy" often evokes an image that involves a couch, a notepad and two people talking intently. This approach is a won derful tool that can support your mental health, but it's not the only kind of therapy available. Creative individuals often seek options that blend psychological analysis and ar tistic activities to boost their overall mental wellness. Some innovative, arts-based opportunities can make a world of difference close to home.
Music Therapy: Music to Your Ears "Music is universal. It gives us the ability to connect and express ourselves," says Roz Huang, co-founder and CEO of Athena Music and Wellness Therapy, a global mental wellness solutions provider that opened its second U.S.-based location in Buckhead's Pinnacle Building in February. "Music therapy can help us address our physical, emotional, cognitive and social needs as individuals." Working closely with licensed music therapists, people of all ages can benefit from active music therapy (the improvised playing of musical instruments to express thoughts and feelings) and recep tive music therapy (listening to music and responding to it either verbally or nonverbally). Research shows that these interventions can address everything from anxiety and depression to autism, ADHD and Alzheimer's disease, giving people an outlet to calm their minds and regulate their actions. Athena Music and Wellness Therapy, which Huang co-founded with renowned music wellness expert Angelo Mo lino, offers customized individual therapy sessions (no musical skill is required), as well as group classes for executives and business owners who want to address stress in the workplace. It also recently released the TuneWell app that offers access to online music therapy services to support mental health and wellness. "Music gives us the ability to rewire ourselves internally," Huang says. "Music therapy can not only help with mental health, but it also can be seen as preventative care. Art Therapy: The Big Picture For centuries, people have used art as therapy, creating drawings, paintings and sculptures to capture their emotions and feelings. Howev er, art therapy is different. "People use art to express and heal all the time," says Catherine Adams, director and art therapist at Peachtree Creative Counseling. Art therapy has the added element of communication with a trained therapist who can observe the art being made and help the artist make sense of what that piece is saying. "I can drive the conversation deeper to identify what symbols or colors or energies mean within the art piece. There are no assumptions. I walk into the image with complete openness of what they have created and then let them describe it to me."
MeadowsErik
According to Adams, who man ages the practice with Director and play therapist Dianna Briggs Morse, children and adults can benefit from art therapy that involves engaging in individual sessions and working with a wide variety of mediums and materials, from crayons, paint and colored pencils on paper and canvas to clay and even pom-poms. Individ uals can either take their works of art home or keep them together in a portfolio so they can be revisited during sessions. For kids, "engaging the senses expands cognitive development and helps them figure out what they need to cope with in their world," Adams says. "Art allows for a mature processing of expression and communication." The same is true for teens and adults, who can use art therapy as a proactive method. "These creative modalities set up a space for general wellness," Adams says. "If we allow ourselves to express through visuals, colors, lines, forms, splatters, pouring and all of those mediums, it can be really healing. You're going to leave differ ently when you have a session that involves a sensory outlet." n
78 SEPTEMBER 2022  • SIMPLY BUCKHEAD
Experts share the best tips from their bags of healthy tricks
STORY: Michael Jacobs
SIMPLY BUCKHEAD •  SEPTEMBER 2022  79
Stop the Excuses
Ashley Francis Owner, TURN Studio Francis advises joining a welcoming exercise facility that offers accountability and community to motivate yourself every day and avoid making excuses not to work out. "It's easier to quit than to keep going; however, nothing great comes from quitting," she says. "Not everyone gets the choice to wake up and move their body. Make it a priority in your day, and the best is yet to come." turnstudio.com • @turn_atl
StartsWellnessEarly
Hydrate First Thomas Hamm CEO, SMASH Place a 16-ounce glass of water next to your bed before you go to sleep every night, then, as soon as you wake in the morning, drink the room-temperature water. Hamm says it will hydrate your body, speed your metabolism, improve your immune system, boost your energy, reduce bloating and even help clear your skin. "It all starts with one win," he says. "By doing this, you start your day with a win as soon as you wake up. This will set the tone for the day ahead." 904.365.3622 • smashwellness.com @_thomashamm_
VitelliJoannPhotos:
678.515.3122 •
We all could use some help to get and stay healthy, so we asked some Buck head-area experts—three personal trainers, a dietitian and a life coach—for their best tips to boost physical and mental health every day. Some tips are dos: hydrate, exercise each morning, make healthy food choices and find time to breathe. Others are don'ts: no wasting time, no making excuses and no counting calories.
Just Breathe Julie Zeff Life and yoga coach and clinician, Jewish Family & Career Services Practice simple breathing exercises such as the slow breath (closing your eyes and taking three slow breaths) and the fourcount breath (inhale while counting to four, then exhale while counting to four), Zeff says. Once you are familiar with an exercise, you can do it in line at a store, on hold, on a walk, at a red light or any time you need to calm down or recharge. "Infusing more conscious breathing into your life can help you feel calmer, more relaxed, more focused," and can help you slow down, she says. "Conscious breathing can even help you to feel more energized." 770.677.9300 • jfcsatl.org • @jfcsatl Ditch the Diet Jamel Drake Freelance registered dietitian Forget about counting calories, Drake says. Combining highfiber, protein-rich and healthy-fat foods with good sleep, stress management and movement will do the trick of enabling long-term weight management. "Diet culture has trained us to believe that if we restrict calories, we will lose weight," she says. "Wrong! Our bodies were never designed for dieting, and if you have not realized that yet, I promise you soon will." 470.788.9672 • @always_homemade_ Start Early Elmore McConnell Owner, We Train Atlanta Focus on eating four to six servings of fruits and vegetables and knocking out your workout before noon, even if it means working out at 5 a.m. "Getting ahead of your day and setting it up for success decreases the chances of self-sabotage later in the day," he says. "Creating a new behavior in turn becomes the catalyst for lifestyle change." 404.798.1324 atlanta-personaltraining.com @we_train_atlanta_
STORY: Lauren Finney Harden A BIT OF FIT STORY HearMe App (free) Mental health is an enormous part of being well, and HearMe is the latest app with a twist: It anonymously connects you with an empathetic listener to help get whatever you need off your chest. Studies have shown that those who talk about issues feel happier and healthier, and HearMe aims to help those who need to be heard for free.
COVER
Nordstrom • 404.442.3000 • nordstrom.com • @nordstrom_phipps Vital Proteins Immune Support Gummies ($18) You may know Vital Proteins for its wildly popular collagen peptides, but the company also has a new line of six gummies to help boost whatever you need, from sleep to immunity. The Immune Support Gummies offer a blast of nutrients such as vitamins C and D, as well as zinc, to help keep your immune system running on cylinders.all
80 SEPTEMBER 2022  • SIMPLY BUCKHEAD
Whole Foods Market • 404.324.4100 wholefoods.com • @wholefoodsatl PRTCL REPAIR Strength and Recovery Powder ($41) Based in Atlanta, PRTCL is a sports nutrition supplement brand geared towards women. Four different powder supplements can help with a range of needs, such as stamina and immunity. Of particular note is PRTCL's REPAIR powder, jam-packed with antioxidants to help post-workout muscle recovery, hydration and inflammation. Add it to water or your next smoothie.
There's no shame in needing help with your wellness game—it's a trillion-dollar market for a reason. From keeping you sleeping soundly and tracking your fitness to fueling you when you need it most, here are a few items to help you get the most out of your wellness journey.
Hatch Restore Reading Light, Sound Machine & Sunrise Alarm Clock ($130) We spend half our lives sleeping, so it makes sense to try to maximize the time with your eyes closed. Restore is the latest device from Hatch, a popular kid and baby sleep brand. This offering is for adults, and it has all the functions you could want in one device: sound machine, sunrise alarm, smart light, regular alarm clock and a meditation app. You can customize it for your routine as well.
Bonus: The rechargeable battery can last up to 30 days. Best Buy • 404.842.0938 • bestbuy.com • @bestbuy
Live Fit ATL • 678.979.7688 • livefitgym.net • @livefitatl Withings ScanWatch Horizon 43mm ($500) Fitness trackers have evolved. Riffing on a classic diver watch, it discreetly records everything from sleep and oxygen levels to the requisite workout metrics. Created in conjunction with cardiologists, it also offers on-demand electrocardiograms and can alert users to a potential atrial fibrillation.
HearMe App • hearme.app @hearme_app Real Good TeaBeverageFunctional ($7) Atlanta-based Real Good Tea combines hemp extract with premium teas for a delicious and effective sipper. Available in four profiles, each aims for specific goals such as Destress or Wind Down. Add a little defense to your routine with Stay Well, a blend of green tea, elderberry, ginger, turmeric and more. Nuts 'n Berries • 404.254.0330 nutsnberries.com • @nutsnberriesatl
SIMPLY BUCKHEAD •  SEPTEMBER 2022  81
82 SEPTEMBER 2022  • SIMPLY BUCKHEAD
C limb the stairs or ride the elevator up to Gypsy Kitchen in the Buckhead Village District for an automatic mood lift. Arriving feels like join ing a party, and whether you sit indoors or on the rooftop patio, you'll be surrounded by a lively, upbeat vibe. Friendly servers set a welcoming tone as they deliver water and offer to help navigate menu options. Consider their tips to be the inside scoop on daily specials and featured libations. Designed and used as a gathering place, Gypsy Kitchen offers tables that can com fortably seat groups large or small, solo guests or couples. Throughout the space, seating is available at various heights and materials from metal to wood to suit a range of prefer ences. Settle in at the bar in the shadow of a bull sculpture, in the main dining room near the open kitchen or on the patio overlooking the neighborhood. Meet friends here after work, and even the worst day is suddenly improved.
DELICIOUS
Ambiance
Spirited
➥
REVIEW   DRINKS  FOODIE JOURNAL  TASTEMAKER  RESTAURANTS
STORY: Hope S. Philbrick PHOTOS: Erik Meadows GYPSY KITCHEN BLENDS SPANISH AND MOROCCAN FLAVORS WITH A LIVELY VIBE
SIMPLY BUCKHEAD •  SEPTEMBER 2022  83 The bar arraypresentsmenuanofcreativecocktailsfromspicytoherbal,floraltosweet,tangytocrisp. Take your taste buds on a nomadic journey at Gypsy Kitchen.
REVIEW 2 1 4 3
84 SEPTEMBER 2022  • SIMPLY BUCKHEAD
If nibbling and sipping a variety of flavors is your idea of a good time, you're in the right place. Small plates dominate the menu, true to the Spanish tapas experience, though influences from Greek, Persian and other Mediterranean cuisines abound. Order a few plates to hoard for yourself or, better yet, get a variety to share with your companions. The menu's eclectic as sortment ensures there's something to please just about anyone, with abundant vegetarian options as well as diverse omnivore plates.
Don't miss tirokroketes, a trio of crisp cheese balls served with spicytart almond romesco sauce, dried fruit chutney and spiced honey. On our initial visit, our table of three had to order another round because one serving with the scrumptious contrasts of soft and crunchy, spicy and savory, sweet and salty was not enough to satisfy each of us. On a subsequent visit, my hus band and I couldn't resist revisiting these little culinary treasures. The grilled octopus impresses. It's cooked to tender perfection and paired with roasted red pepper relish, Kalamata olives, capers and roasted new potatoes for a sweet-savoryspicy-salty flavor combination that will have you reaching back for bite after bite until it vanishes. Umami options abound whether you favor mushrooms or meats. Roasted mushrooms with whipped goat cheese on toast sprinkled with chives pack so much mouth-wa tering yum into each bite that they must make avocado toast green with envy. Arroz caldoso pairs roasted mushrooms with caramelized pearl onions, manchego cheese, porcini broth and rice to hit savory, sweet and salty notes. Moroccan spiced lamb skewers arrive as a trio of twobite-sized minced meat mixed with spices and red onions for a pleasing contrast of heat and tart. Sumac honey-roasted carrots offer a healthy way to satisfy sweet cravings. Fried Brussels sprouts arrive with a drizzle of chimichur ri and scattering of feta for tang to balance the bitter. Chickpea hummus delivers on expectations, though you may need to order extra toasted barbari bread depending on the size of your group and pre ferred spread-to-bread ratios. Crave more than a few bites? Try the chef's board, a wooden platter layered with Manchego, savory aged sheep's milk wedges; Mahón, semi-soft, tangy cow's milk tri angles; caña de cabra, soft white wheels of subtly tart goat's milk cheese; salty serrano ham that's dry cured for 18 months; bresaola, savory, air-dried beef; and spicy chorizo. Toasted bread, tomato jam, onion jam and pickled veggies accompany the meats and cheeses. Enjoy each element on its own or assemble little towers to nibble. Patatas bravas, a traditional tapas dish of fried cracked potatoes with spicy tomato-paprika sauce, arrive as a mound with plenty to share. Each bite-sized potato is a crisp yet pillowy treat that pairs with just about any drink. The bar menu presents wine and beer with Spanish picks in each category, plus an assortment of cre ative cocktails. Gin and tonics are on draught with Fords gin, an ex clusive tonic plus lime and hibiscus. Special creations, such as Herbs & Spices G&T with rosemary, star an ise, black peppercorn and cinnamon stick, and Fruit Forward G&T with
Recommended: Herbs & Spices gin and tonic, tirokroketes, grilled octopus, roasted mushrooms and whipped goat cheese toast, patatas bravas, tres leches cake. Bottom line: This Spanish-inspired restaurant offers tasty drinks and dishes in an upbeat environment at competitive prices with friendly service.
1. Tasty nibbles on the chef's board include cheeses, meats, vegetablespickledand jams.
8. Patatas bravas are crisp yet pillowy potato treats with a kick of spice.
2. Don't miss the tirokroketes: crisp cheese balls with almond romesco sauce. 3. Bite into Moroccan spiced lamb skewers for a contrast.spicy/tart
SIMPLY BUCKHEAD •  SEPTEMBER 2022  85 grapefruit, orange, pineapple, straw berry and raspberry, are delightful. Sangria comes in both red and rosé versions, with shareable carafes for an authentic Spanish experience. Creative cocktails push the featured flavors forward: The Seville Rose tastes like fresh-picked rose flowers; 50 Shades of Purple is as sweet as orchard blossoms; and Champion Fever is dominated by smoked spice flavors. Pour over cocktail descrip tions to pick the right match for your palate, and you'll happily lick your lips to savor each drop. Finish with tres leches cake. Presented with passion fruit puree and topped with toasted coconut meringue, it's a little untraditional but completely delicious. Take your taste buds on a nomad ic journey at Gypsy Kitchen. n Gypsy Kitchen 404.939.9840 • gk-atl.com • @gypsykitchenatl Prices: cocktails, $9-15; small plates, $9-20; meat & cheese, $8-48; entrees, $25-65; dessert, $10-12.
4. Sumac honeyroasted carrots are a healthy way to satisfy sweet cravings.
7. Toast topped with iswhippedmushroomsroastedandgoatcheesesatisfyingyum.
5. Octopus here is grilled to tender perfection. 6. Fried Brussels sprouts withfetachimichurriwithandbalancebittertang.
9. Arroz caldoso, a risotto-like dish, hits savory, sweet and salty notes. 9
5 6 7 8
Left: Arriving tableside in a smoking box, Americano's Smoked Old Fashioned is worthy of the entrance.dramatic
The gin, Lillet (aromatized aperitif wine), apple cider vinegar and fall spices get a vigorous shake for a good chill and a frothy head and is then presented under an elegant glass cloche filled with a flurry of rosemary-scented smoke. The glass enclosure is lifted off with dramat ic flourish, and the magic trick is complete.It'seasy to do this at home with out the fancy tools or presentation. First, chill the glass, since smoke tends to stick to colder surfaces. Prepare your cocktail in another container and set it aside. To "smoke rinse" the glass, turn it upside down and capture some smoke. This can be achieved multiple ways, including lighting with a kitchen blowtorch or smoking gun, or wood chips/herbs set on fire on a safe surface. Swirl the glass around. It doesn't need much smoke to influence the drink. Pour your cocktail in the glass. Experi ment with different types of wood and spirits for different flavor combinations. Just remember: You're playing with fire before you attempt the smoke show. n A dding a touch of smoke to a cocktail is a bartender's magic trick, elevating a tasty drink to an experience. The more senses engaged, the more memorable the cocktail. A swirl of billowing smoke heightens the flavors while creating a bit of the ater and a photogenic moment. There are many ways to add those campfire notes beyond employing smoky spirits such as Scotch or mezcal in a sipper. Bar tenders have lots of tricks up their sleeves, including smoking guns, smoker boxes, glass cloches filled with clouds, or one of dry herbs and woodchips torched before filling a glass. Traditionally, smoke to order is added to drinks with dark, heady spirits (think whiskey, rum, brandy). Those smoldering aromas add yet another layer to accentuate spirits and set the mood for fall. At Americano, Scott Conant's new Italian-inspired steakhouse in the InterContinental Buckhead, one of the signature (and standout) cocktails in the playful cocktail pro gram is The Americano Smoked Old Fashioned. After a mixture of whisky, bourbon and tequila are stirred with two types of bitters and syrups and strained over a large cube, it is garnished with a Luxardo cherry and an expressed orange peel. Tableside, the rocks glass is placed into a metal and glass smoking box filled with cherry wood smoke. The elaborate presentation often evokes gasps. The smoke dissipates, leaving behind depth and complexity in the glass. At 5Church Buckhead, the Smoked Old Fashioned uses a differ ent technique and wood smoke. Af ter mixing with bourbon of choice, the bartender lights a cedar plank and places an empty glass over it as it fills with smoldering plumes. The mixture is strained and poured over a large King Cube ice cube and garnished with an expressed orange peel. Enjoy it in the enchanting garden space of the sunroom for an cocktails that will get you fired up for fall
AmatoBrandonEspinozaTomas
AMERICANO • 404.946.9070 theamericanorestaurant.com @the_americano_atlanta ATLAS • 404.600.6471 atlasrestaurant.com • @atlasbuckhead 5CHURCH BUCKHEAD • 470.819.4841 buckhead.5church-atlanta.com @5church_buckhead
86 SEPTEMBER 2022  • SIMPLY BUCKHEAD even more spellbinding experience.
STORY: Angela Hansberger Above: A glass cloche reveals rosemary-scented smoke in the Rosemarygin-focused&AutumnatAtlas.
DRINKS SMOKE SHOW Smoky
Right: Bartenders light a cedar plank to imbue extra flavor in the signature Old Fashioned at the new 5Church Buckhead.
The Atlas team at the St. Regis Atlanta is known to wow with food and desserts. The cocktail program doesn't stray from this ethos. The staff fully embraces smoky and sweet flavors in their fall-inspired cocktail by highlighting seasonal in gredients such as apple and autumn spices. Rosemary & Autumn doesn't use one of those aforementioned dark liquors, but instead Englishmade Batch gin that uses bold botanicals such as frankincense and myrrh in its distillation process.
SIMPLY BUCKHEAD •  SEPTEMBER 2022  87 Thursday, September 29, 2022 TomCo-ChairsAbrams and Sandra Baldwin Chef GerryHostsKlaskala and Kevin Rathbun Featuring celebrity guest DJ Yvonne Monet! The Stave Room, American Spirit Works Tickets at PartyintheKitchen.com 5441 PITK22 SB adN_f.indd 1 6/17/22 1:32 PM
88 SEPTEMBER 2022  • SIMPLY BUCKHEAD
THINGSSPICE UP Fuku CEO Alex Munoz-Suarez.
INSTRUCTIONS Heat vegetable oil in a pan on low heat. Add minced garlic and Thai chili, and stir until you start to smell the aromatics. Add the minced chicken followed by the sauce mixture and increase to high heat. Once the chicken begins to absorb the sauce, add vege tables. Stir until the vegetables are cooked through. Serve over white rice with a side of fried egg. BY Claire Ruhlin FUKU eatfuku.com @fuku ATLANTA FOOD & WINE FESTIVAL atlfoodandwinefestival.com @atlfoodandwine TYDETATE KITCHEN • 678.327.4978 tydetatekitchen.com @tydetatekitchen North Italia is now open at Dun woody's Perimeter Mall, the second location to open after the debut of its location at Buckhead's Lenox Square. Stop by for modern Italian dishes along with a specialty crafted cocktail menu. northitalia.com n The Betty, located inside Buckhead's Kimpton Sylvan Hotel, now offers tableside martini service. Available only on the terrace Thursdays, Fridays and Saturdays from 5-7 p.m., the exclusive service offers a choice of three signa ture martinis (the Vesper, Gin Martini and Vodka Martini) as well as patio-only bites. thebettyatl.com n Enjoy an afternoon of secret chili rec ipes and family fun at the Atlanta Chili Cook Off Oct. 1 at Dunwoody's Brook Run Park. General admission runs from 1-5 p.m., while VIP ticket holders will access early entry at noon. atlantachilicookoff.com
What makes Fuku's menu unique? We're never afraid to have fun with our food and get a little messy. We're known for our epically spicy, crispy and saucy menu with classics like the O.G. Sando, Jumbo Fingers, Impossible Nuggies and Sweet Jalapeno Waffle Fries. If you know, you know. What does Franklin Junction's "host kitchen" concept look like for Fuku in Atlanta? We're slinging [sandwiches] out of UPOP (3861 Roswell Road) and Brix & Stones Pizzeria (2521 Piedmont Road). Guests can or der for both pickup and delivery from these locations. Where else will Fuku expand? Atlanta is the undisputed chicken capital of the world, and we're grateful to have been welcomed with open arms. Buckhead is just the beginning. Fuku and Franklin Junction plan to open more than 40 locations this year throughout the U.S. n
The Atlanta Food & Wine Festival returns for its 11th year Sept. 15–18. Held at Historic Fourth Ward Park, the festivities will celebrate Southern chefs, mixologists and brands across the Southeast, with a percentage of proceeds benefiting Children of Con servation's school lunch program. Among this year's featured chefs is Matt Bhamaraniyam of TydeTate Kitchen at Chattahoochee Food Works. To bring a taste of the comfort Thai restaurant—and this year's festival—home, whip up this tasty recipe. Basil Chicken, also known as Pad Krapow Gai Yield: 2 servings INGREDIENTS: 1 lb. ground chicken (dark and white meat) ½ cup green beans 6-10 Thai basil leaves ½ bell pepper, cut into thin strips crosswise 3-4 minced garlic cloves 1 teaspoon Thai chili 2 teaspoon vegetable oil FOR THE SAUCE MIXTURE: 1 tablespoon sweet soy sauce 2 tablespoon soy sauce 1 tablespoon oyster sauce 1 teaspoon sugar 1 tablespoon water
FOODIE JOURNAL Culinary News & Notes
Chicken on demand
FOOD NEWS
Order spicy chicken sandos, chicken fingers and waffle fries from Fuku Matt Bhamaraniyama of TydeTate Kitchen shares a recipe for all seasons
F ast-casual fried chick en concept Fuku, which originated as a secret sandwich at Momofuku Noodle Bar in New York City, is now available for pickup and delivery across Atlanta, thanks to a partnership with ecommerce growth platform Franklin Junction. By working with a network of local host kitchens, Fuku has opened two Buckhead outposts that are accessible via all major delivery platforms (think UberEats, DoorDash, Grubhub and Postmates). Here, we speak with Fuku CEO Alex Munoz-Suarez about what Atlantans can expect from the new outposts.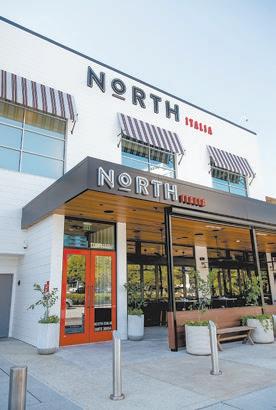 STORY: Carly Cooper PHOTO: Erik Meadows
From culture to food and travel, chef Chad "Sosa" Hester is always mixing it up
BAR FOURMARGOTSEASONS HOTEL ATLANTA 404.881.5913 • barmargotatl.com @barmargotatl FUN FACT Hester Waynegrandmother,remindoncountryblack-and-whitewatchesWesternsTVbecausetheyhimofhisaJohnfan.
90 SEPTEMBER 2022  • SIMPLY BUCKHEAD C had "Sosa" Hester is known for stirring things up. Sous chef at Bar Margot at the Four Seasons Hotel Atlanta, he once thought he'd be the next NFL superstar, but a stubborn streak had him quitting the Georgia Southern University team over a disagree ment about positions. "I was partying a lot—always throwing cookouts—and it turned out I was living right behind a culinary school [Le Cordon Bleu]," he says. "I worked in career services [at Le Cordon Bleu] for a semester, trying to use my IT degree, and then enrolled full time." After graduating, Hester cooked his way through Chateau Élan, Sea World and Delmonico's Italian Steakhouse, before landing at the Four Seasons in 2014. He's seen Bar Margot's menu through a variety of direction changes but says he's most proud of the current offerings. They reflect the diversity of his staff and his recent interest in vegan cuisine—a result of the vegan food truck called Plant Based Kitchen that he and his brother established during the pandemic. (He's since ditched the truck to focus on Bar Margot.) Below, we chat with Hester, who lives on the westside, about his new menu, charitable involvement and the significance of diversity in the kitchen. How is your heritage reflected in your food? It's the heart and soul of everything I do. The first thing we do as a family is gather around food. I want to make food so that it's part of [peo ple's] memories. Why do you think diversity in the kitchen is important? Diversity is important for ideas and creativity. It provides cohesion and balance. It's a breath of fresh air to be a leader of this culture of "you can do it if you work hard enough." At the Four Seasons, we hire chefs from Hawaii, Columbia and all over the world. We have jollof rice from West Africa, cacio e pepe from Italy and beet poke from the Pacific Islands. Wherever you go on the menu, there is a story behind that dish. Why did you implement plant-based items on the Bar Margot menu? It was 100% inspired by my food truck. I was vegan during that time, and I want vegans to be able to sit down with non-vegan friends and not have to ask for a separate menu. I want them to be comfortable. Tell us about your charity work. My focus is paving the way for the lost. My "what" is to be a chef. My "why" is to help those who don't know what they are doing with their lives. I mentor kids in high school and speak at functions for youth base ball, basketball and football teams. A lot of times, they don't understand that if it [sports] doesn't work out, they can do something else. What do you do for fun? I [immerse] myself in travel and food. I love to see where other peo ple's ideas come from. I've been to the Caribbean, Canada and Mexico, and I'm visiting South America this fall. I show up at random spots and order food, go around the back of restaurants to see who is smoking outside and ask how long they've worked there. I like to consider myself the black Anthony Bourdain. I'm game for anything. n TASTEMAKER
The Flexitarian
SIMPLY BUCKHEAD •  SEPTEMBER 2022  91 Where the child is at the center of everything we do. CHILDHORWITZ-ZUSMAN&FAMILYCENTER at Frances Bunzl Clinical Services of Jewish Family & Career Services Our focus is on enhancing mental health through strengthening resilience in families and youth. Our services include: Individual & Family Therapy | Psychoeducational Testing Parent Coaching | Art Therapy | Support Groups HAMSA | Owen Halpern LGBTQ+ Affirming The PAL Program | Stepping Stones For more information, visit jfcsatl.org/horwitz-zusman or call 770.677.9474
The housemade tiramisu at La Grotta boasts Marsala-scented mascarpone, amaretti cookies and a thick dusting of cocoa powder.
A sampling of great eats in and around Buckhead
The tender and juicy grass-fed beef in the Forbidden Rice bowl at Flower Child could rival any chophouse in town.
92 SEPTEMBER 2022  • SIMPLY BUCKHEAD FEATURED RESTAURANTS
Valenza's salmon entree is as pretty and colorful as it is flavorful, with artichokes, white beans and tangy olive pesto.
The name means "wave," and making waves is exactly what executive chef Pano I. Karatassos has been doing at his family's stellar Greek seafood restaurant since 2002. From marides (tiny, "French fry"-size white fish) to Greek specimens grilled whole (try the barbounia or bronzino), Kyma excels at delivering the kind of simple, unadorned flavors you'll encounter on a patio by the Aegean. Order a glass of Greek wine (there are many options) and a few classic meze for sharing (we like the dolmades, spanakopita, cuttlefish stuffed with lamb stew and the feta-zucchini fritters), and your meal will go just swimmingly. Meze: $8-$14 • Mains: $26-$46 (whole fish $30 or $36 per pound) buckheadrestaurants.com/kyma LA GROTTA
FLOWER CHILD
Despite the clubby decor (think leather oxblood booths, mounted animal heads, mahogany paneling), The Capital Grille is a blend of high-class aesthetic and Lowcountry hospitality. Your obliging waiter will walk you through the classic steakhouse menu heavy on in-house, dry-aged cuts. It's a tough call. The juicy, 22-ounce, bone-in ribeye will make you swoon, but so will the sizzling, Kona-crusted New York strip. There's top-notch fish and poultry, too, and gussiedup sides like lobster mac 'n' cheese and soy-glazed Brussels sprouts. Salads run the gamut from the classic iceberg wedge to the continental burrata with heirloom tomatoes. Wine lovers will thrill over the world-class, 350-plus bottle wine list. Appetizers, salads: $10-$110 Mains: $33-$59 • Sides: $11-$18 Desserts: $11 • thecapitalgrille.com
Get your groove on at this 21st century health food haven where bright colors, happy smiles and good vibes abound. Whet your whistle with some refreshingly fruity on-tap kombucha (a fermented tea drink) and treat yourself to starters of tart, juicy tomato toast or creamy avocado hummus. You'll be bowled over by the tantalizing flavors of the Mother Earth bowl, the Glow bowl and other health-friendly bowls, wraps and plates. Menu standouts include the "Forbidden Rice" bowl with grass-fed steak, the Mediterranean quinoa salad and for dessert, the vegan dark chocolate pudding.
SIMPLY BUCKHEAD •  SEPTEMBER 2022  93
A limited wine and beer selection is available for those who prefer a cocktail with their quinoa or a tipple with their tofu. Soups, salads and appetizers: $6.25 - $12.50 Bowls, entrées and wraps: $9.95 - $15.50 iamaflowerchild.com
BROOKLYN CAFE
AZIZA Meaning "happiness" in Arabic, Aziza is tucked into the lower level of Westside Provisions District, with a dimly lit dining room and diminutive bar. The open kitchen, with its large wood-burning oven that factors heavily into most dishes, is a welcoming focal point. Have a cocktail such as the herbaceous Shug Shake to whet your appetite for the simple, elegant and intensely flavorful dishes to come. Sharing is the best way to maximize your tour of the menu. Don't miss Hummus No. 1, a silky chickpea mixture topped with braised duck, pecans, pomegranate and nutty tahini served with laffa bread. You can't go wrong with tender-crisp octopus with coriander, tuna tartare with preserved lemon labneh, short rib tagine or grilled lamb shoulder with fava beans and herbed rice. Blending Israeli cuisine with seasonal ingredients available in the American South, Aziza strikes just the right balance between adventurous and comforting. Small plates: $10-$21 • Mains: $29-$43 Desserts: $13 • aziza-restaurant.com
KYMA
VALENZA There's something alluring about the Italian way of life—and of dining. It's marked by family and friends enjoying unhurried meals made with ingredients grown nearby and crafted with care. A meal at Valenza, in the heart of Brookhaven, embodies those ideals. You can't go wrong with the spaghettini, topped with fist-sized meatballs made of tender veal, pork and beef and a tart sauce of San Marzano tomatoes and red wine; mezze maniche pasta tubes tossed with a silky ragu made of tender pork shoulder, Umbrian lentils, white wine and roasted red peppers topped with crunchy breadcrumbs; or wood-grilled octopus served on wedges of panelle (Sicilian chickpea fritters) with mint, Castelvetrano olives, pine nuts and pea shoots. Each dish is as pretty as it is delicious, and everything is served in such a welcoming atmosphere that you'll want to become a regular. Antipasti: $8-$24 • Primi: $20-$28 Secondi: $24-$44 • Sides: $10 Desserts: $10 • valenzarestaurant.com YUZU Chamblee is to Atlanta what 1980s SOHO was to Manhattan: edgy and on the verge, which is why traditional, sedate Yuzu is such a welcome respite in its midst. Veteran restaurateurs Anna and Kenny Kim run their dining room with efficiency and grace. With a flash of his Masamoto knife, Chef Kim delivers top-notch sushi and sashimi such as chu-toro, escolar and salmon, as well as mouthwatering rolls (we highly recommend the special spicy rainbow roll and the crunchy dragon roll). With dishes such as tempura udon, charred salmon skin salad, Japanese ceviche and an impeccable teriyaki chicken, there's something for everyone at this authentic sushi bistro. Appetizers, salads: $4-$14.50 • Special plates: $13.50-$17.80 • Sushi plates, rolls: $8.50-$16.50 • Dinner entrees: $13.50-$15.90 yuzusushiatlanta.com
This Sandy Springs institution is never without crowds of satisfied diners, and it's easy to see why. Join lunching locals over sandwiches and fresh salads such as the petite Caesar with peppery cayenne croutons or the mission fig and crumbled blue cheese with greens. The in-house smoked salmon salad is near perfection, as is the Brooklynfamous Reuben consisting of juicy corned beef piled atop buttery toasted rye. Dinner highlights include the blackened mahi tacos and crab cake salad. Wrap things up with mile-high double chocolate cake or the homemade Key lime pie, each one sliced to feed two or more. And as if the phenomenal grub weren't enough, it's all served up by a friendly, whiz-bang staff, making for a delightful meal you won't soon forget. Appetizers and salads: $7-$12 Sandwiches and mains: $11-$31 Desserts: $7 • brooklyncafe.com
TREEHOUSE Occasionally, sitting at Treehouse feels more like a cookout. Neighbors and regulars have been coming here for the familiar comfort food and laid-back atmosphere for more than 20 years. Brunch is a big deal, with a large menu and generous portions of favorites such as the Georgia pecan waffle and Southern-style eggs Benedict covered with sausage gravy. It's all about the patio here, and dogs are welcome guests. The chef works to enliven old favorites with as much attention to the all-American fried chicken sandwich as the New York strip au poivre. He also curates a mighty fine list of craft beers. Brunch: $8-$10 • Appetizers: $3-$13 Burgers and sandwiches: $7-$10 • Large plates: $17-$22 • treehouseatlanta.com
Starters: $8-15 • Salads: $8-12 Mains: $18-45 • Sides: $4-10 Desserts: $10 • rumiskitchen.com
RUMI'S KITCHEN SANDY SPRINGS
Treat your tastebuds to as many dishes as possible at Rumi's Kitchen Sandy Springs, whether you sit in the spacious dining room with its bubbling water feature or order to-go. The menu is packed with powerful culinary rhythms and rhymes. Falafel stuns with crisp-tender chickpea balls, pickled veggies, tangy tabbouleh and savory tahini sauce. Mirza ghasemi (smoked eggplant with tomato and garlic) presents strong notes without hiding the scrumptious plant flavors. Chicken barg infuses a juicy wedge with exotic flavors thanks to the saffron marinade. Pair it with Shirin polo, fluffy rice dotted with orange zest, red barberry, pistachio, almond and rosewater—a divine mix of flavors and textures. Lamb hummusiya tops hummus with lamb sausage for a pleasing contrast of spicy heat and cool umami. Dukkah roasted carrots play nutty-spicy notes against tangy-sweet yogurt cheese. Good luck choosing a favorite.
BY: Wendell Brock, Rebecca Cha, Jennifer Bradley Franklin, Angela Hansberger, Hope S. Philbrick PHOTOS: Sara Hanna, Erik Meadows Note: Prices and menu items may have changed since original publication. HUNGRY FOR MORE? Visit simplybuckhead.com to read all of our restaurant reviews!
THE CAPITAL GRILLE BUCKHEAD
This four-decades-old institution is as popular today as it ever was. And that has as much to do with the generations of devotees—many of them old school Atlanta royalty—as it does with its reliable, often superlative food. Whether you begin with earthy bresaola Valtellinese, milky burrata di mozzarella fresca or verdant insalata di carciofi freschi, it's imperative you save room for the mains, for this is where the kitchen truly shines. Silky cream-sauced pastas such as penne con verdure and pappardelle con astice will become your new gastro obsession, and delectable meat dishes such as scaloppine di vitello Antonio and filetto di manzo al Barolo are best enjoyed with a bottle of fine Italian red. Appetizers and salads: $9.95-$15.95 Pastas and risottos: $10.95-$35.95 Mains: $21.95-$39.95 • Desserts: $7.95-$9.95 lagrottaatlanta.com OK CAFÉ Just as we send diners to Bone's for the definitive steakhouse experience, we suggest OK Café as a classic diner with a strong Southern twang. The offerings here are anchored in time and tradition: Root beer floats and cherry lemonade are called Black Cows and Pink Ladies. Meat-and-twos and veggie plates laden with silken collards and exquisite mac and cheese are meant to be washed down with sweet ice tea and sopped up with a perfect corn muffin. Fat slices of meatloaf encrusted with tomato sauce, roast turkey with cornbread dressing and gravy, chicken pot pie with an adorable little "OK" stamped onto its puff-pastry blanket—this stuff draws a crowd. If you don't want to play the waiting game, you'd better arrive before 11 a.m. or between the lunch and dinner rush. After a quarter-century, OK Café never goes out of style. Appetizers: $4-$8 • Burgers and sandwiches: $4-$13 • Mains: $12-$16 • okcafe.com
94 SEPTEMBER 2022  • SIMPLY BUCKHEAD
96 SEPTEMBER 2022  • SIMPLY BUCKHEAD SCENE RAISE A GLASS A trio of colorful cocktails showcase the creativity of the team at Gypsy Kitchen.
PHOTO: Erik Meadows
mannamountainlodge.com EXPERIENCE THE SMOKY MOUNTAINS IN LUXURY
WHERE MOMENTS BECOME MEMORIES "We've always been close but being able to share the Braves experience together has been awesome." "As A-List Members we were given first priority to every Postseason game. We'll always have those memories." "I was surprised at how many great options there are for A-List Memberships...It's a great opportunity for people who can't go to 50-60 games a season like us." KYLEY & TYLER MAKANANI A-List Members since 2021 braves.com / alistGet more information on A-List Season Ticket Memberships at
Buckhead Old Fourth Ward Sarasota Boston Ted Jenkin CFP®, C PC®, C PS®, AWMA®, AAMS®, CMFC® Al harettaWith more than Billion dollars of client assets, Isn't it ti e you give us a t y?
Call for Free Estimate! Anywhere in Atlanta! 678-386-7899 Flawlesspainting.com RESIDENTIAL Interior Painting Cabinet Painting Garage floors EXTERIOR PAINTING Siding / Brick / Stucco Wood Rot / Siding Replacement Decks COMMERCIAL Finished Office Space Shopping RestaurantsCenters Car ChurchesDealerships A+ Rated BBB 18 Years The Best of Houzz for 8 Years in a Row. BEFORE AFTER
| HIGHLANDS,$3,500,000NORTH CAROLINA
| MLS#
JUDY MICHAUD: (828) 371-0730 | MITZI RAUERS: (404) 218-9123 TOM GOLDACKER: (828) 200-9045 | JOHN MUIR: (404) 245-7027
© 2022 BHHS Affiliates, LLC. An independently owned and operated franchisee of BHHS Affiliates, LLC. Berkshire Hathaway HomeServices and the Berkshire Hathaway HomeServices symbol are registered service marks of HomeServices of America, Inc. ® Equal Housing Opportunity.
THE MICHAUD/RAUERS
HIGHLANDS, NC — On a clear day you can see forever from this fabulous custom stone 5BR/5.5BA home, built by John Lupoli, one of the premier builders on the Highlands-Cashiers plateau. The main floor has an inviting foyer adjacent to a large den/music room. The luxurious wood paneled living room boasts a wall of bookcases and a stone fireplace that adds elegance and warmth. The large kitchen will thrill any cook; the oversized island is perfect for serving. Off the kitchen is a covered, screened porch with electronic panels for year-round usage that is perfect for enjoying the outdoors in the summer months. The upstairs, which is accessed by a beautiful staircase or an elevator, is home to the stylish owner's bedroom suite plus an office, a lovely sitting room to relax, and an ensuite guest bedroom. The terrace level offers three-bedroom suites that are light and bright with lots of windows and high ceilings. The family room boasts a stone fireplace, a workout nook, and kitchenette, and is large enough for children to play games. There is also a workshop space and a garage for golf storage and other equipment. Accessed at the top of Old Edwards Club with a circular driveway and wellgroomed grounds, this beautiful home has plenty of space for all to enjoy. Offered with an additional lot for protection of this amazing view. HIGHLANDS, NC 98497
488 Main St, Highlands, NC | 2334 Cashiers Rd, Highlands, NC 196 Burns St, Cashiers, NC GROUP
78 ENVISION COURT,
MeadowsMountainRealty.com
JUDY MICHAUD: (828) 371-0730 MITZI RAUERS: (404) 218-9123
TOM GOLDACKER: (828) 200-9045 | JOHN MUIR: (404) 245-7027
Inc. ® Equal Housing Opportunity. MeadowsMountainRealty.com 488
THE MICHAUD/RAUERS GROUP
160 PIPERS
HIGHLANDS, NC — Beautifully landscaped grounds and a gravel driveway lead to a stone entry with wrought iron railings. An entrance hall separates the bedrooms from the central living spaces. The kitchen boasts Bosch, Sub Zero, and Kitchen Aid appliances, plus beautiful custom cabinetry with Taj Mahal granite countertops. An oversized island has plenty of seating for everyone to enjoy a glass of wine and lively conversation. The adjoining pantry contains a built-in desk, plus another refrigerator/freezer. The dining room and living room flow seamlessly to the large sun room and out to the inviting stone patio that has an outdoor kitchen. The living room has cathedral ceilings and a beautiful fireplace. A 1,600 bottle capacity wine cellar accommodates bottles of all sizes and has a cork floor. Just outside is a wet bar with beautiful custom cabinetry. There are three generous en suite bedrooms on the main floor, and there is plenty of room to expand for additional bedrooms on the upper floor. The master bedroom opens to the stone terrace with views of the back yard. The bath has a double vanity, easy step-in steam shower, and "his and her" custom Carolina Closets. The oversized garage also has a cart barn and a workshop. The property has two wet water creeks that feed a small pond with a backyard framed by large terraces. COURT, HIGHLANDS, NC | MLS# 99174 | $3,795,000
|
Berkshire Hathaway HomeServices and the Berkshire Hathaway HomeServices symbol are registered service marks of HomeServices
©
HIGHLANDS, NORTH CAROLINA 2022 BHHS Affiliates, LLC. An independently owned and operated franchisee of BHHS Affiliates, LLC. of America, Main St, Highlands, NC | 2334 Cashiers Rd, Highlands, NC 196 Burns St, Cashiers, NC
Legendary Weddings Planning . Design . Floral . Cuisine . Venues 404.869.8858www.estateatlanta.com www.flourishatlanta.com
© 2022 BHHS Affiliates, LLC. An independently owned and operated franchisee of BHHS Affiliates, LLC. Berkshire Hathaway HomeServices and the Berkshire Hathaway HomeServices symbol are registered service marks of HomeServices of America, Inc. ® Equal Housing Opportunity. MeadowsMountainRealty.com 488 Main St, Highlands, NC | 2334 Cashiers Rd, Highlands, NC 196 Burns St, Cashiers, NC THE MICHAUD/RAUERS GROUP JUDY MICHAUD: (828) 371-0730 | MITZI RAUERS: (404) 218-9123 TOM GOLDACKER: (828) 200-9045 | JOHN MUIR: (404) 245-7027 Bear Mór is a new community of luxury mountain homes to be built in the heart of Highlands, NC, by developer Loudermilk Homes, a large, custom home builder out of Atlanta, GA, known for a relentless focus on quality craftsmanship, transparency, and advanced smart home technology. CUSTOM LUXURY HOMES STARTING AT $2.995M HOME SITES STARTING AT $550,000 PRIVATE GATED COMMUNITY NEAR DOWNTOWN WALK TO RESTAURANTS, ENTERTAINMENT, & SHOPPING ONLY NINE .75+ ACRE RESIDENCES AVAILABLE THE LAUREL | MLS# 99007 | LOT 9 Main Level HIGHLANDS, NORTH CAROLINA