www.newyorkfamily.com
< Search Book Now 1.800.668.7771 Scan to see WildPlay Jones Beach's epic adventure in action! your next adventure. Use code: NYFAMILY20
2023–2024 | New York Family Annual Guide 3 Brooklyn, 'Burbs, and Beyond… Rahmé is a team of real estate agents affiliated with Compass, a licensed real estate broker and abides by Equal Housing Opportunity laws. All material presented herein is intended for informational purposes only. Information is compiled from sources deemed reliable but is subject to errors, omissions, changes in price, condition, sale, or withdrawal without notice. This is not intended to solicit property already listed. Whether you're selling or buying in Brooklyn or beyond, the Rahmé Team and our experienced partners across the country are committed to delivering the results you need for the life you want. Lic. Assoc. R.E. Broker M: +1.646.207.6081 rahmeteam@compass.com Rahmé Team Fouad + Grace Rahmé Scan for a Free Consultation
NewYorkFamily.com
Publisher: Clifford Luster
e xecutive Director: Donna Duarte-Ladd
AssociAte Publisher: Erin Brof
A Dvertising Director:
Stacie Goldberg
DePuty eDitor: Jeannine Cintron
DigitAl eDitor: Kaitlyn Riggio
e vents M A n Ager: Shara Levine
r e P orter: Barbara Russo
s enior A Dviser: Susan Weiss
PA rtnershi P M A n Agers: Lauren Alperin, Lauren Anchin, Joan Bergman, Mary Cassidy, Suzanne Cirigliano, Chris Cunnington, Lori Falco, Shelli Goldberg-Peck, LynnMarie Hanley, Lisa Herlihy, Janine Mulé, Cara Roteman, Nina Spiegelman, Gwen Tomaselli
M A rketing & s tr Ategy Director: Rosalia Bobé
sA les & M A rketing coor D in Ator: Mykael Fields
M A rketing AssistA nt: Tilejah Gilead
MeDiA sAles AssistAnt:
Anastasia Aktipis
Art Director: Leah Mitch
Web Develo P er: Sylvan Migdal
g r AP hic Designers:
Arthur Arutyunov, Connie Sulsenti
eD itors At l A rge: Serena Norr, Cris Pearlstein
ContaC t InformatIon
ADvertising : (718) 260-4554
Advertising@NewYorkFamily.com
circul Ation : (718) 260-8336
Tina@NewYorkFamily.com
A DD ress:
New York Family Media/Schneps Media
1 MetroTech Center North, Third Floor
Brooklyn, NY 11201
Presi D ent: Victoria Schneps-Yunis
ceo : Joshua Schneps
coo : Clifford Luster
4 New York Family Annual Guide | 2023–2024
York Family Annual Guide is published annually. Copyright©2023. No part of our contents may be reproduced without permission from the publisher.
Contents 9 famIly fun 10 Free things to Do in nyc with k ids
out our guide to all the free kids' activities and city fun in and around NYC 17 Calendar A year's worth of amazing events around town 51 Parks & nature 52 visiting the h ighline 58 the b est s kateboarding Parks in nyc for k ids 64 b irdwatching in nyc 76 inclusive Playgrounds 83 museums 84 10 g reat children's Museums 90 nyc's top Museums
New
annual Guide 2023–2024
Check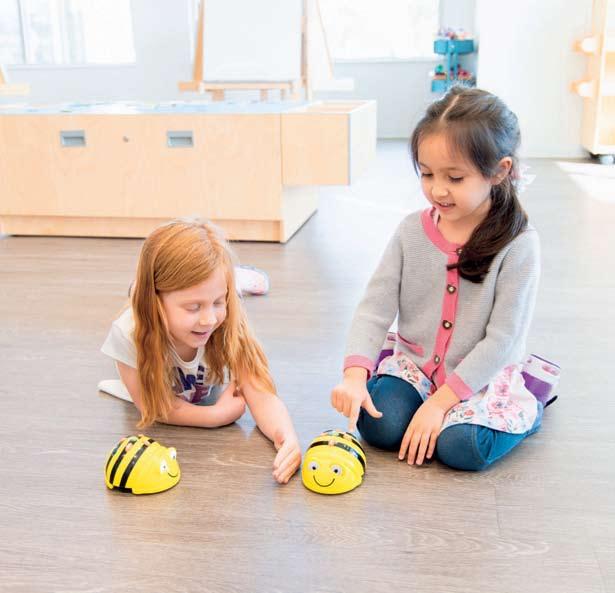 2023–2024 | New York Family Annual Guide 5 INFANTS TODDLERS PRESCHOOL ARE YOU OPEN FOR ADVENTURE? Unlock your child's potential with Amazing Explorers Academy's STEAM-based curriculum & enrichment programs ENROLLING NOW - WWW.AEXPLORERS.COM