from Inspiring short story with moral lessons of Dr. Gattem Venkatesh!
by sanjayintern
Gattem Venkatesh A Guinness World Record holder Artist  Venkatesh was born on 28 th May 1996 in Chinadoddigallu village, Vishakhapatnam, Andhra Pradesh. It's a motivational short story with moral lessons.
 He used to ask new questions every day to the artists near his place and developed an interest in Micro Art. These artists used to carve on wood.
 Venkatesh was already an enthusiastic painter and he also started working for his passion in the artistic field but his relatives questioned his parents to let him follow such a path.
 His parents didn't listen to what others were saying and they kept supporting his talented kid for whatever he was doing.
 Venkatesh received a lot of appreciations and set some records already. Everyone started praising him, which gave him moral support to do something big as the next step.
 He applied for Guinness Book of World Record, but his application got rejected. He tried for two continuous years, faced nothing but failure.
 He didn't give up and found something unique, he created the smallest miniature of The Empire State Building on an 18mm toothpick that too in just 23 minutes.
 He applied for Guinness Book of World Record once again and kept waiting till the time officials were checking it for each and every aspect.
 In July 2017, Venkatesh received the confirmation that his application was approved this time and his name was there in Guinness Book of World Records.
 After reaching to the new heights, he completed his graduation in B.Arch from GITAM School of Architecture, and then completed a doctorate in Arts and Crafts from Peace University, Germany.
 In 2018, he also received the Ugadi Puruskar from Andhra Pradesh Government. He got the chance to meet ministers and received honor and recognition for his talent.
 He has already reached the count of more than 400 masterpieces of his artwork.
 He also started his own venture as he wanted to help everyone like him who had an interest in art and crafts.
 "Venky Arts" is famous for helping students of every age group who wish to find their motivation and do something in the artistic field.
 He was also nominated for the "Padma Shri" award and there he met former Indian President Pranab Mukherjee who encouraged him to follow his dreams.
 Apart from this he has already been honored with the prestigious, Bharat Gaurav Award in 2015, and has been mentioned in the Indian Book of Records five times already.
 Venkatesh has proved that it doesn't matter what path you choose, it's just you need to keep up your spirit and continuing your hard work for the same, sooner or later you are going to get your reward.
 His works are showcased in many exhibits, he is already spreading so much happiness and joy to all over the world through his artistic creations.
Follow Us: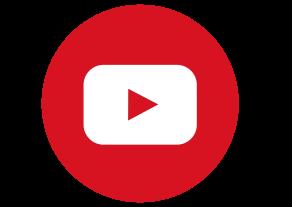 /drilers /drilers @drilersfortalent @drilers
www.drilers.com