Spring/Summer 2023
Ari Marcopoulos
Yael Davids
Philip Metten
Irene Kopelman
Karel Martens
Arnout and Michiel De Cleene
Dove Allouche
Nicolas Floc'h
Eva-Fiore Kovacovsky
Karel Martens
Alexandra Bachzetsis
Mark Manders
Alexandra Leykauf
Kasper Andreasen
Batia Suter
Productora
1 / 22
Roma Publications
Nieuwe Herengracht 11a
1011 RK Amsterdam
The Netherlands
www.romapublications.org
info@romapublications.org
Distribution:
www.ideabooks.nl
Prices are subject to change. No rights may be derived from the information found in this brochure.
2 / 22
Ari Marcopoulos
Ainsi soit-il
176p, colour & bw 21 × 28 cm, pb, English
ISBN 9789492811844
Euro 55.00 (incl. 9%VAT) (limited edition)
Photobook by Ari Marcopoulos with text by Kara Walker. All photographs were taken on trips in 2018 and 209, visiting their friends Robert Frank and June Leaf in their house in Mabou Mines, on Cape Breton in Nova Scotia, Canada.
Limited edition with 4 inserts, including a signed Riso print.
Design: Roger Willems
3 / 22
ROMA 395
Yael Davids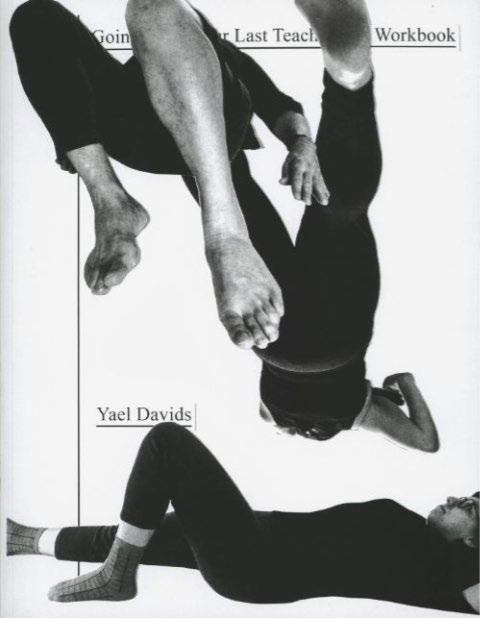 I am Going to be Your Last Teacher – A Workbook
196p, colour & bw 23 × 30 cm, pb, English ISBN 9789464460315
Euro 35.00 (incl. 9%VAT)
This publication by Yael Davids unfolded as a workbook along two different exhibitions: A Daily Practice at Van Abbemuseum, Eindhoven (2020) and One Is Always a Plural at Migros Museum für Gegenwartskunst, Zurich (2021). In Eindhoven the exhibition emerged from a three year research cycle facilitated by the Gerrit Rietveld Academie in Amsterdam. Within the Van Abbemuseum she set up an educational structure, initially afterschool care for children, which evolved into weekly Feldenkrais classes. In Zurich, taking up these ideas in connection with a collection show, which had not been done for some time, was a fruitful challenge.
Design: Linda van Deursen
4 / 22
ROMA 442