HERE FOR FILM
CLICK
"My paintings are a spontaneous occurrence, born of experience, but maturing reflexively in the process of creation.
My technique is controlled improvisation. Gravity is my medium. Images are caught with intent". It is best explained in this short film.
Photo: Audrey Durell for Trend Magazine
Recent Awards:
In 2023 Ridgeway received both the Leonardo DaVinci International prize and the Michelangelo Prize. Other awards include: 2022 Caravaggio Prize, Top 60 International Contemporary Masters by Art Tour International Magazine and the Oxford University Alumnae Award at Chianciano Museum in Florence, Italy.
Selected Collections: The Mayo Clinic, Federal Reserve Bank and the John Deere Corporate Collection, the Boro Tower in Tysons, Va are amongst Ridgeway's many permanent public placements. Others include: The Sammons Trauma Center, Methodist Hospital, Dallas, TX, Northwestern University, and the University of New Mexico Hospital.
Exhibitions: Global exhibitions in 85+ museums, universities and galleries, including: Palais Royale, Paris, Embassy of Madagascar , DC and the inaugural London Art Biennale.
Recent Press & Publications: Monk Magazine UK Interview, Its Liquid, Apero Magazine , ARTERY NYC Magazine, the High End Magazine, ArtFolio 2022, Periferal ARTeries Magazine, UK.
Click here for a film on her largest public commission.
"Ride the Wind" acrylic with bronze on canvas
WINNER of the 2023 Leonardo daVinci International
canvas 48 x 44 inches
International Prize
"A Deeper Reflection" acrylic with bronze , gold
and copper pigments on canvas 50x 84 inches
"Journey into Blue"
acrylic with gold & bronze on canvas
78 x 54 inches
"
All That Glitters..." acrylic with bronze, gold and copper on canvas 60 x 46 inches
"Calypso" acrylic on canvas 58 x 44 inches
"It Was Just A Flirtation" acrylic with gold and silver on canvas 62 x 48 inches
"The Winds of Change" acrylic
with gold
gold and bronze on canvas 48 x 48 inches
"The Road Less Traveled" acrylic with bronze
bronze and gold n canvas 60 x 48 inches
"Brazilian Nights" acrylic with gold
and bronze on canvas 64 x 48 inches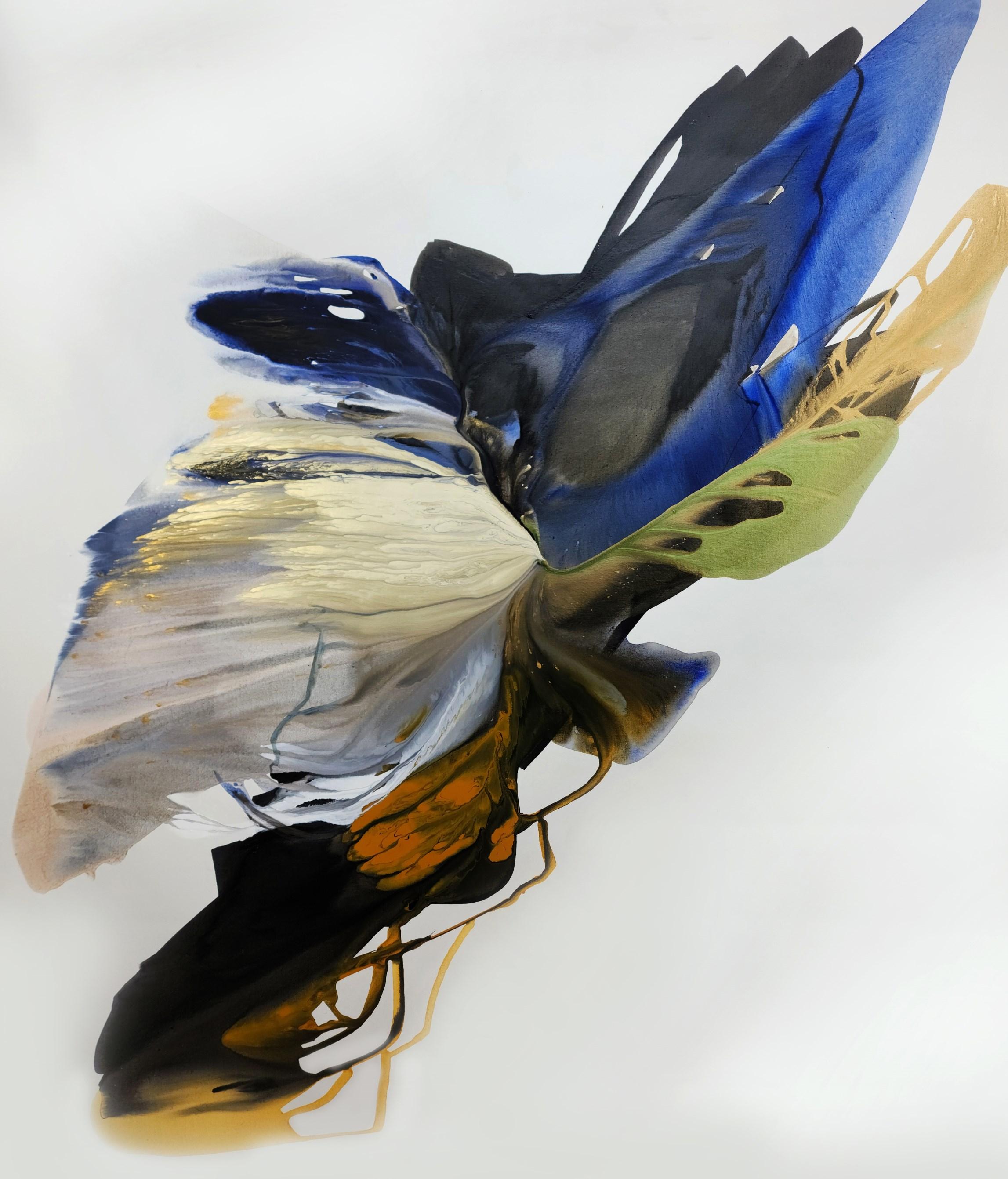 "Flying Into Time" acrylic with bronze
bronze and gold on canvas 56 x 48 inches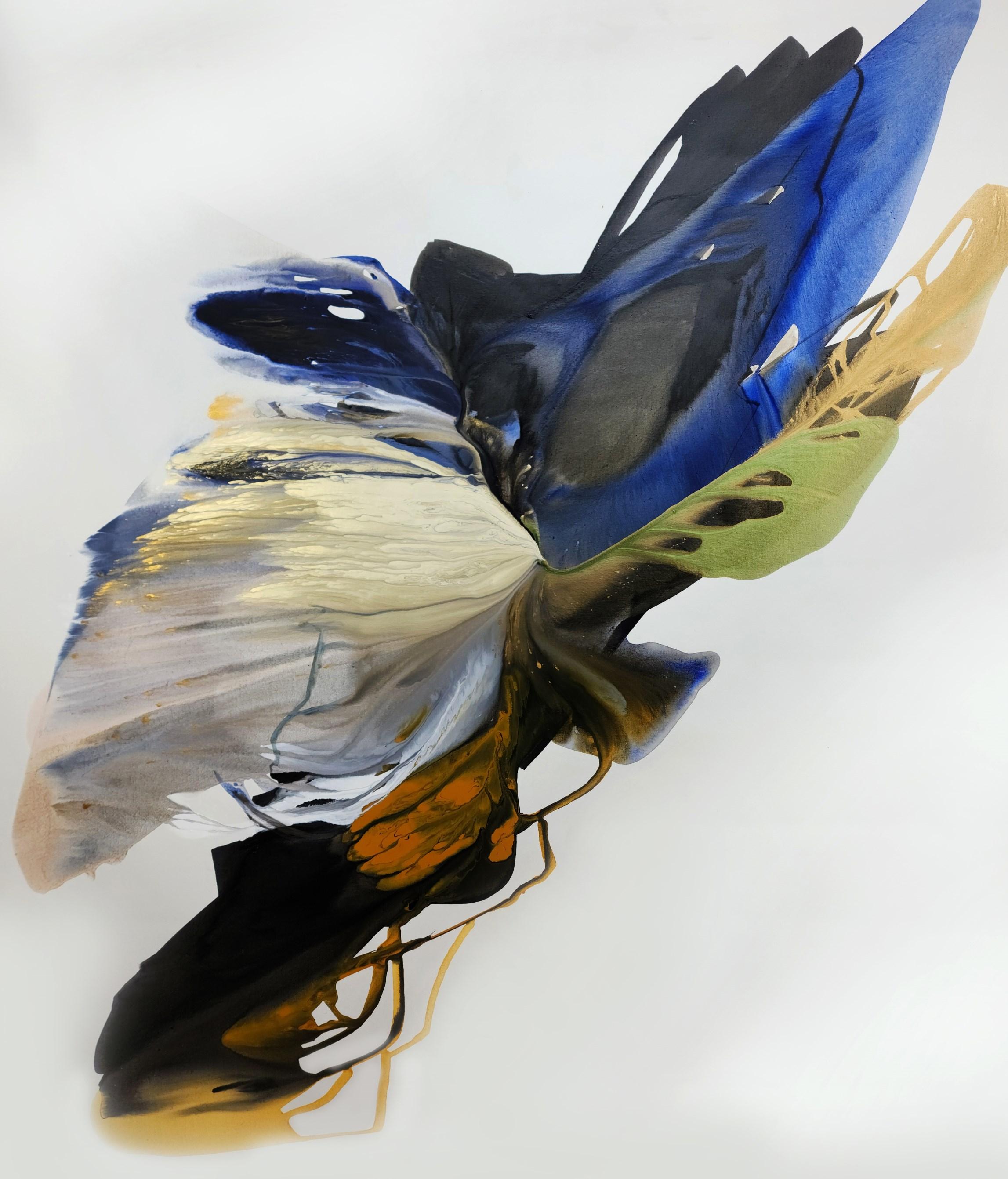 "Shadow Dances " acrylic with bronze
bronze and gold on canvas 64 x 48 inches
"
Improv with Gold" acrylic with bronze
WINNER of the 2023 International
bronze and gold on canvas 60 x 48 inches
International Prize Michelangelo
"
The Sounds of Silence" acrylic
with gold
gold and bronze on canvas 60 x 50 inches
"
Into the Vortex" acrylic with copper on canvas
50 x 56 inches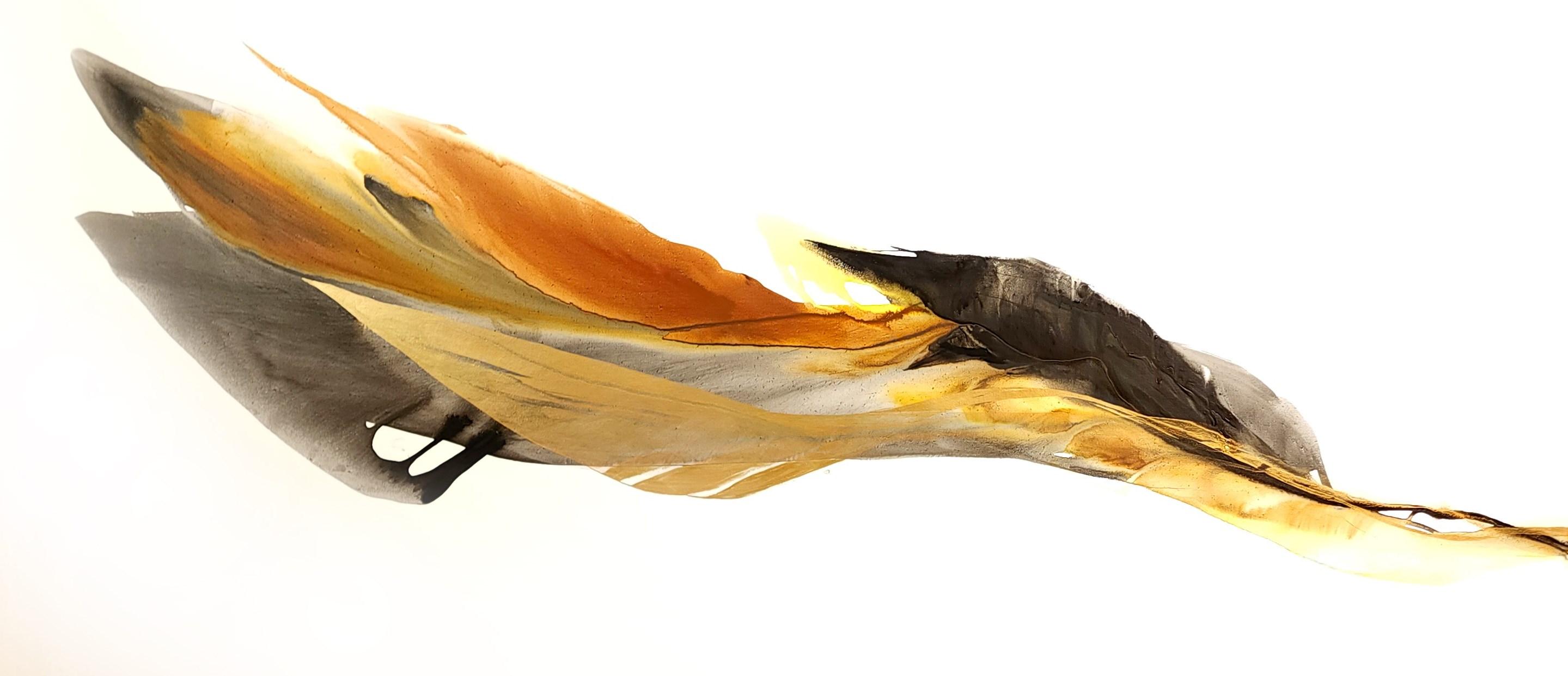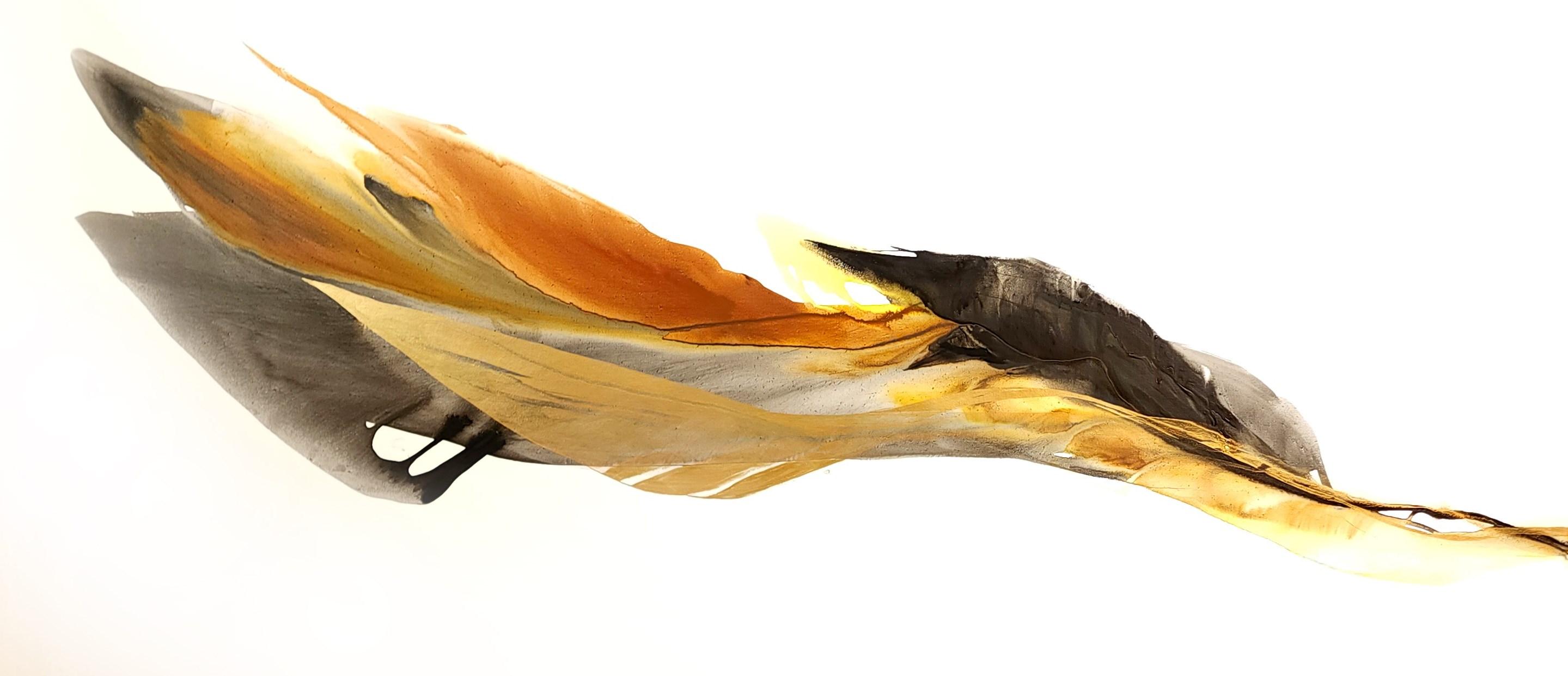 "Nocturne with Bronze" acrylic with bronze and copper on canvas
38 x 84 inches
"Monsoon II" acrylic on canvas acrylic on canvas 32 x 34 Inches
Opposite: "Monsoon I" acrylic on canvas 56 x 38 inches
20 x 20 inches
"Red on Red" acrylic on canvas
"Boomerang" acrylic on canvas 36 x 48 inches
"Morning Light" acrylic wit gold and bronze on canvas
58 x 48 inches
"Secrets" acrylic with gold on canvas 60 x 48 inches
"Looking for a Rainbow"
acrylic on canvas
65 x 19.5 inches
Horizontal or Vertical
"Seduction x 4"
Acrylic with metallics on aluminum with hand-fired resin
All: 12 x 12 inches
"
Turquoise Holiday x 4"
Acrylic with metallics on aluminum with hand-fired resin
All: 12 x 12 inches
Top Left : "Serengeti Storm Top Right: "Serendipity I"
Bottom Left: "Serendipity II"
Bottom Right: "Asian Lily" Acrylic on aluminum panels with hand-fired resin
All 12 x 12 inches
All: 12 x 12 inches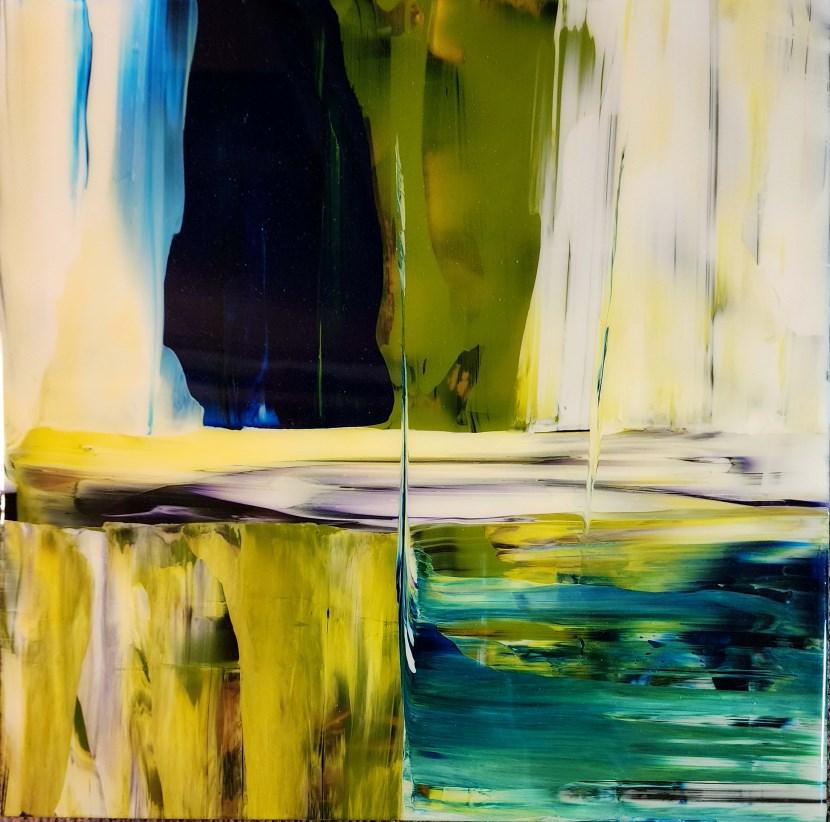 "Odyssey x 4"
Acrylic on polycarbonate panels with hand-fired resin
RidgewayStudio.com
Produced
by Ridgeway Studio, Santa Fe, NM © 2023 all rights reserved