Q4 2022
Best in Class
Quotes
named by
Rechat is our Operating Platform, and our entire company has been running on it for over five years. It is a critical part of how we work, compete and grow at Briggs Freeman Sotheby's International Realty.
Instead of going with cookie-cutter, point-to-point solutions, we decided to take a more unique approach. We wanted a unified Operating Platform ecosystem for our agents and our brokerage, instead of a collection of random tools that hardly talk to each other.
People ask me how much adoption we have, and I say 100% - and it's true! We regularly run surveys and agents love it. We consider Rechat one of our unique competitive advantages in the industry. Our sales managers use it heavily as part of our recruitment efforts. Our marketing team hosts all of our collateral and designs in Rechat, and they run campaigns so our agents don't have to do anything.
We process every single transaction on Rechat's platform. Many of our agents nurture relationships, service them and then close them, right in their Rechat mobile app. Will Stokes, our head of technology, who comes with years of experience leading IT in the banking and real estate industries, sees Rechat as best-inclass. He believes Rechat is a big part of what makes things so connected and simple at our offices. Rechat is always innovating and building features that real estate professionals need and want. There are weekly feature releases and improvements, and their customer service and training is phenomenal. Their weekly workshops help everyone, from new recruits to our top agents.
Russ Anderson PRESIDENT CHIEF operating OFFICER
SERHANT. is not only the most unique brokerage in the world due to our command of traditional and new media that helps us get our listings a special kind of exposure, but we're also unique in the sense that we have a media-mogul celebrity as our CEO. In addition to being the best in the industry when it comes to content creation, social media presence, and sales education, Ryan alone has over 2 million followers from his coaching, TV shows, and bestselling books. With a roster of just over 200 agents, we managed to clear $6 billion in sales in our first full year of operation.
As we possess a strong vision for aggressive growth for our business, utilizing the best technology available has been the key focus to empower our agents for success. To help achieve our goals, we knew we needed to provide our agents with the best-in-class marketing toolkit for social media, email, video, print and more, including an easy way for our agents to manage and own their relationships, as well as prioritize as many integrations and automations as possible to simplify their day-to-day workflows.
After conducting deep and extensive research on the available tools in this category, and having the goal be to assemble the best-in-class stack for our agents, we chose to partner with the Rechat Operating Platform.
Our experience working with the Rechat team has been amazing, and all of us couldn't be happier with our decision.
Ryan Serhant
CEO and Founder of SERHANT
Page 07
Everything you can Imagine is Real.
Picasso
Spanish painter
Pablo
Page 08
everything in one place Just Listed To Market To Do Calendar Emails, Calendars, and Contacts will all sync automatically, both ways. To have the account fully functioning. You must connect to Google or Outlook Marketing Deals Contacts Agent Network Insight Today Open House 3944 Kynard Street, Dallas Today Email to Angelina Young about new offer Tomorrow Finalizing home purchase - Miami, Regent Street, 55/70 Friday Meeting with John West Today Active 28 9:30am Metting with Jack Smith 11:30am Metting with Jack Mary Open House 5753 kynard St 457 agents opened your email! All Your Conversations contacts Page 09
Marketing Promote Your Listings 3620 Reagan Street Unit C Active 513 Highland Park Unit A Just Listed SEE ALL SEE ALLSend Celebration Cards SEE ALLView My Designs Contacts Properties Deals MoreMarketing Page 10
all Your Contact 
 and Leads a. Page 11
Seller Hot List Buyer Warm List Agent custom tags b. 12AM Meeting with Kandace Thompson Jay's Birthday :) Monday Smart Reminders c. Page 12
sphere marketing Automation
Page 13
Automation for every celebration a. Newsletters and Market Reports c. Social Posts to Reach a Wider Audience d. Holiday Designs b. Page 14
Rechat Automation Promoting Listings Social Marketing Presentation & CMA Property Website $63,815,000 Active 53 W 53RD Street Unit PH76 Page 15
Email Marketing AI & Agent Network Capture Leads Automation Makes Listings Simple Page 16
Real Estate Companies of the World
Leading
Rechat is our CRM and our marketing center. 
 They worked closely with us for several months 
 so we could make sure the interface, marketing materials, and feel were consistent with our branding. The onboarding was smooth and they 
 have excellent customer service. We've been working together for close to a year and we 
 are very happy with our decision.
Michael Nourmand President
Shelle Carrig TEAM Sotheby's International Realty
Rechat's operating platform puts marketing and brand management right at Shelle Carrig TEAM's fingertips, which is essential for growing her business with Briggs Freeman Sotheby's International Realty.

"It's not only good for me, but Rechat is good for my clients," she explained. "We are both able to elaborate and communicate regardless of where we are in the world and what time it is for either of us. I do not feel guilty about going on vacation anymore. It's amazing!"
Rechat becomes that extra set of hands that every Realtor needs in dayto-day business, and it allows Shelle to design and market, communicating her vision to clients.
"I probably would have had two assistants helping me do what I do, but now, because I have these tools with Rechat, I'm just able to do more, do it quicker and I don't have to call on as much help as I normally would."
Having an operating platform like Rechat makes managing relationships simple.
"It's been wonderful! A great place just to log in once and not have to log in to three or four different places and manage lists in many different areas."
Shelle Carrig TEAM at TEAM-tx.com
About Rechat Deliver a consistent experience and stop juggling separate tools Page 21
Rechat is an amazing product - our agents 
 are raving about it. We appreciate Rechat working closely with us to ensure adoption rates for our team, which leads to more value, more deals and less stress 
 on our own support team.
Julia Spillman CEO
Eklund | Gomes Team
 Douglas Elliman
Page 22
Patchwork Tech Solutions Don't Work for Today's Customer Journeys
Today's buyer and seller journeys are increasingly complex. Technology can help - or hinder - an agent's ability to deliver a smooth customer experience. When tech systems are pieced together, they lead to:
Silos bet een data and apps, making it hard r to g t work don A clunky user experience, making it hard r to adop And an inflexible tech stack, making it hard r to grow
Agents and brokers need dozens of tools to gro their business, from marketing to sales to transaction management. They must build their o n toolbox: from research to purchase, from onboarding to integration - and then repeat for every additional app. More logins, more pass ords. Tons of duplication, and rekeying of data, an inefficient and error prone process that results in a poor overall experience ith a lo NPS.
The result? Agents hardly using their tools or seeing value from them.
Page 23
Social Shareable eSignature Managing Relationships MLS Data Enterprise Analytics Automate Touches & Reminders Design Templates Time management The Old Way VIdeo Content Property Presentations document management & Storage GOOGLE, CONTACTS & EMAIL SYNC EMAIL MARKETING DIGITAL FORMS Page 24
Super Apps: the New Operating Platforms
Super apps are ecosystems. They allow customers to consolidate the services, features and functions of multiple mobile apps into a single app. An operating platform:
onnects marketing, sales and transactions, 
 making it easier o ge work don Simplifies experiences, making it easier o adop Encourages adoption, making it easier o grow
Super Apps make it simple to accomplish a wide variety of tasks while offering a cohesive customer experience. Think Shopify, the Operating Platform to run an online store; Uber, the Operating Platform to run a taxi business; or Airbnb, a hospitality Operating Platform to offer hotel like services.
Page 25
New Way
The
YOU Super App CLIENT Page 26
Rechat is Crafted for Customer Experience
Rechat offers a solution that is crafted, not patched.
We built our entire Operating Platform in-house, to include a full marketing suite with high-end designs, a robust personal CRM, and a mobile transaction management solution with brokers and top-performing agents in mind.
With Rechat, engaging customers comes first, customization is simple, and agents and brokerage are unified through a connected Operating Platform.
Rechat delivers a best-in-class customer experience, all in one app.
Page 27
Page 28
Powerful Alone, Better Together.
A
You need an Operating Platform that connects the core parts of your real estate business: your marketing, your leads, sphere, and your transactions.
has crafted a toolbox for agents to help them create a delightful customer experience that extends well beyond closing, generating returning clients and referrals.
Our approach to product development takes the critical elements of the customer journey and makes it easy for agents to manage them: from contacts to marketing content to transaction documents. Then, add built-in automation
insight to the mix, and agents are equipped for long-term success.
Each Rechat product is powerful
its own, but the real magic happens when you use them together.
the interaction
to produce
cooperation of two
effect greater than the sum of their separate effects.
Rechat
and
on
or
or more organizations, substances, or other agents
a combined
Synergy
connected platform to help you grow faster.
/ˈsɪnədʒi/ Page 29
iPhone iPad Desktop Android 100s of integrations MLS© Powered 5* Customer Support Growth Operating Platform Marketing Center Branding and Lead Generation Transaction Center Listing and Offer Management Sales Center Relationship Management Page 30
Rechat has naturally become the "go-to" tool for Clay Stapp's agents at his brokerage.
"As I continue to use Rechat, I find myself going to the MLS less and less and using the Rechat app consistently on a daily basis. It's just so much easier," he explained. "The interesting thing is I started finding my agents doing the same thing. When they pull up a listing, they are not sharing it through MLS, they are sharing it via Rechat. That's pretty impressive."
Rechat helps Clay keep connected to his clients, but also helps him connect clients to other agents on his team.
"The Rechat app has really helped us out in a number of different ways, but one time that stands out is when I was on vacation and I sent a listing to a client, and the client loved it and wanted to go see the property really quickly," he said. "I was able to use the Rechat app to loop in one of my other agents, get them on board with the conversation and get that client into the house. I couldn't have done that before we had Rechat.
When you send a client something from the Rechat app they are able to comment on it immediately and tell you what they think about it," he explained. "It's just made a huge difference from the way we worked before."
CLAY STAPP
residential real estate broker
Branding & Lead Generation Solution Social Media Marketing Video Marketing Email Marketing Lead Capture Presentations Websites Print
73% of homeowners say they're more likely to list with a realtor offering to do a listing video
81% of consumers make a purchasing decision after watching a video
Hottest
Home Tours Mary Williams 56.7k followers Each Rechat product is powerful on its own, but the real magic happens when you use them together. Video is King of Content Page 37
Video is widely considered "King of Content", because: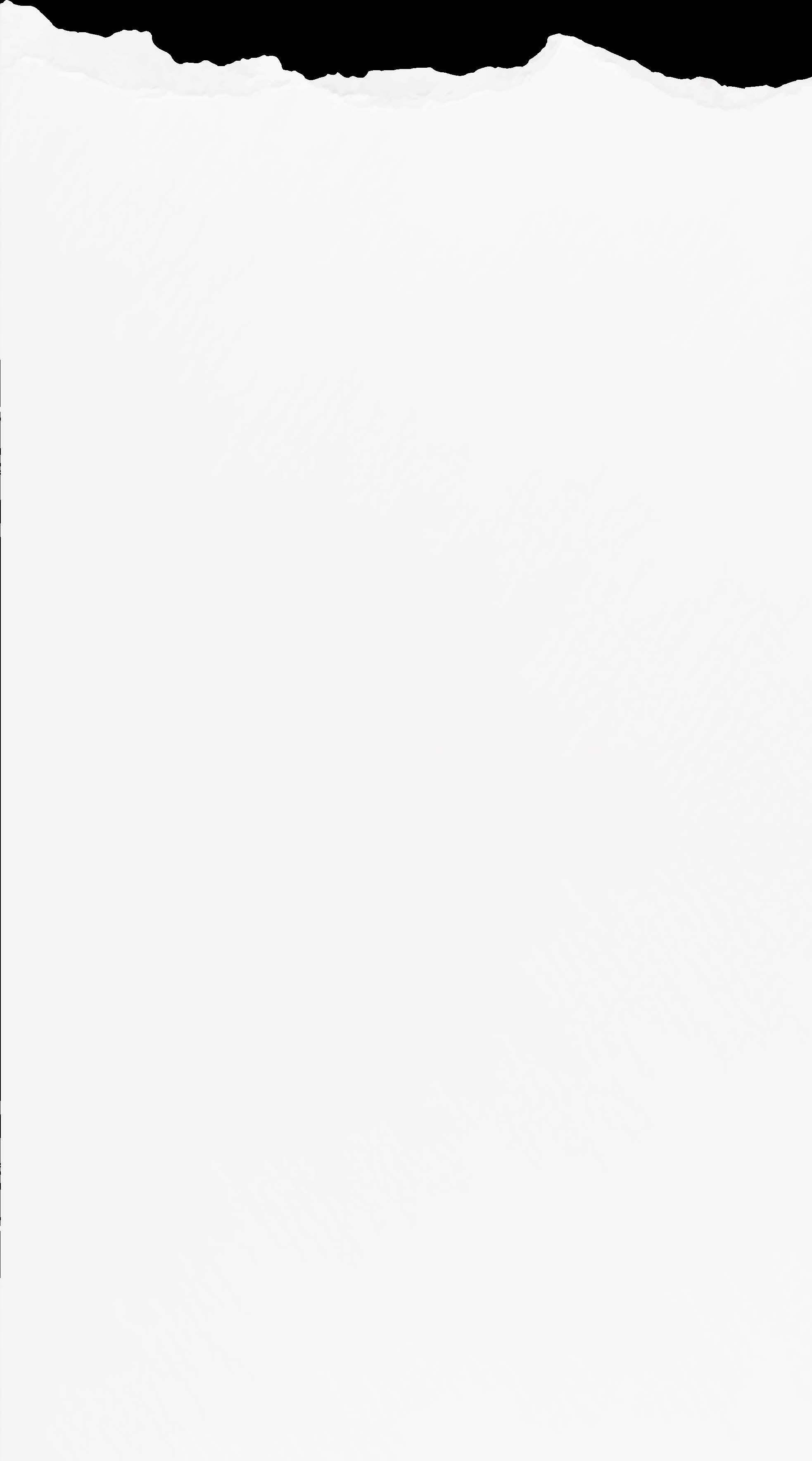 Video is used by ove % of online ma kete s acco ding to utb ain
Custome s p efe videos mo e than all othe content fo ms
Video makes it x easie to achieve a page 1 anking on Google on you website, since sea ch engines like Google t y to delive human p efe ed content Facebook & Instag am algo ithms explicitly boost o iginal video content Acco ding to the 3M Co po ation and Zabisco, visual info mation is p ocessed , X faste in the b ain than text, and 9 % of info mation t ansmitted to the b ain is visual.
Videos a e mo e engaging Videos gene ate mo e eliable leads Videos a e sha eable.
Page 3
Ridiculously
easy, do-it-yourself , professional video creation Page 39
Agent Stickers Natalie Foster Real State Agent 206-695-6949 natalie@rechat.com 2464 Royal Ln. Mesa, New Jersey 45463 $2,000,000 Just Sold Bed 6 Bath 4 SqFt 6600 Lot Size 7500
ShareContentStunning your Sphere will Love
Page 41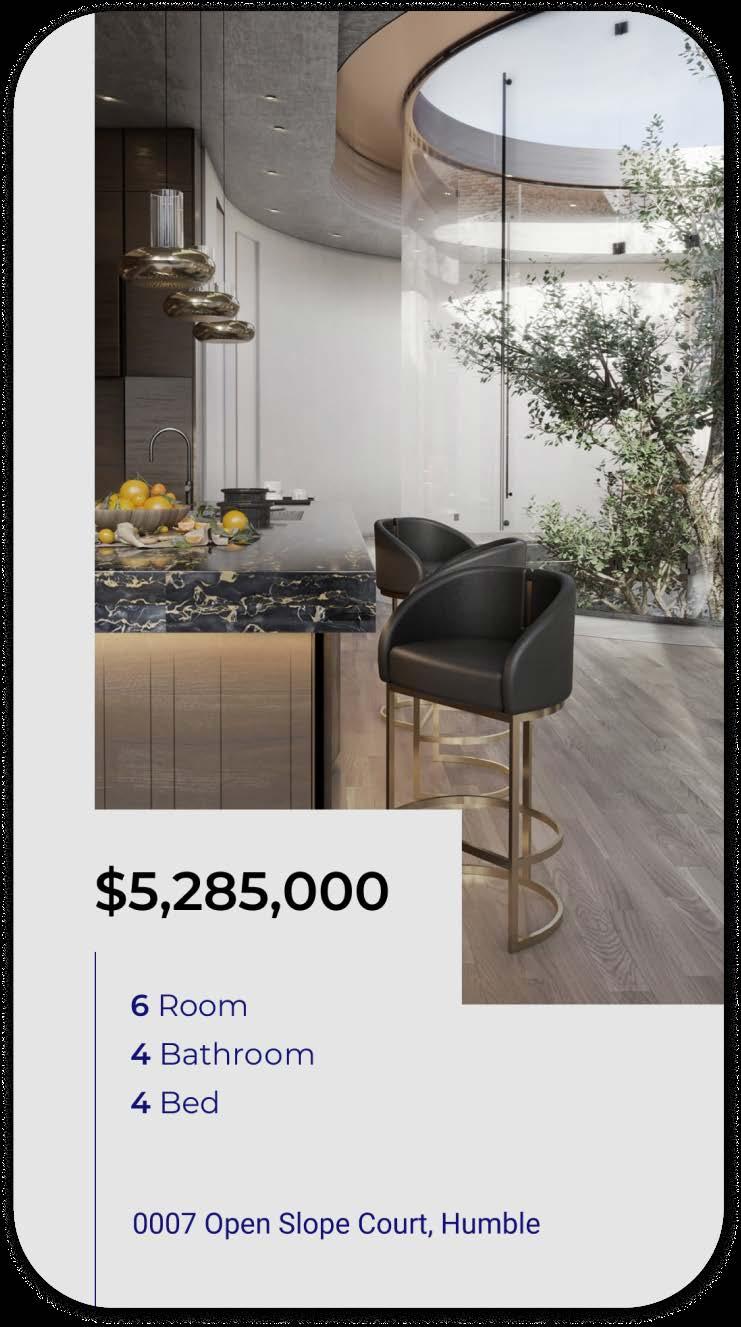 Gorgeous Video Templates Video Integrated with all of your Marketing Page 42
Ridiculously Easy Shoot Your Own Videos
660046 30
famous music Lovely music my dream
Page 43
Instantly respond with a Video Message, Call or Email Increase your revenue with instant 
 messaging and video-text. VIDEO Send a welcome email Call to Say Hi! Send welcome text message Send video message Page 44
Minimalist Modern Branding & Lead Generation Social Media Marketing Video Marketing Lead Capture Presentations Websites Print Email Marketing Page 45
Best-in-class email features & integrations Coming Soon Minimalist & Modern Design Just Listed 1420 Davies Dr Beverly Hills, CA, 90210 Emails yoursphere will love Page 46
$36 ROI for Every Dollar Spent Email marketing has the highest ROI (return on investment) of all forms of marketing, averaging about $36 in return for every $1 spent. source: (NAR)
of realtors® prefer to communicate with their clients through email. 89% source: (NAR)
Create Fabulous Emails.
Send everywhere.
Beautifully crafted templates for every purpose. Promote your listings, send out engaging newsletters with video, market stats, articles and much more integrated with a click.
Page 49
Send Card Just Listed
Offers
Exclusive
Page 51
Simplest UI for making beautiful, fancy emails. Use blocks to add videos, articles, market stats, photos, GIFs, maps and much more into your emails Font Size Font Color Align All caps A a #00000 12.5 Font Blocks Image Video Lato Thin Page 52
Insights
Get insights who is engaging and interacting with your content and make smart follow-ups. Happy Birthday
Stacey Steinberg
Send Card scheduling Plan and program your emails and social posts.
Stunning Presentations
An Intuitive Builder
Build stunning presentations to win listings, adjust price, CMA to analyze price and much more. Incorporate listings, videos, photos with breathtaking designs to have any seller or buyer fall in love with your story.
Page 54
Win more listings
presentations
with breathtaking
Natalie King Agent
comparative market analysis 2464 Royal Ln. Mesa, New Jersey 45463 Prepared: July 19, 2022 Natalie King Natalie@rechat.com 201-298-7481 1 10 Page 55
Be seen, Heard & Understood More Clearly
Website Builder
Make your listings stand out with breathtaking property websites only with a few clicks. With advanced experiences such as 3D Matterport walkthroughs, Photo Gallery, Videos and much more.
Print Flyers, Postcards, business cards, more. Beautiful designs and the simplest UI to edit
 to bring your print projects to life.
Rechat is wonderful. They respond quickly and are quick to help with anything. Honestly they are better than any support system we are using.
Lisa Interdonato
 Douglas Elliman, Eklund | Gomes Team
Rechat is so quick to respond, and they are always so kind and professional.
Michael Reisor
 Douglas Elliman, Eklund | Gomes Team
I took Rechat's webinar yesterday on newsletters and started making one! Once I got into Rechat and started playing with it, it was easy and fun!
Melissa Granberry
 C & K Properties
Page 59
"Luxury is in each Detail."
Hubert de Givenchy
French fashion designer
By WWD STAFF
Page 60
All your Contacts, Leads, Communication and Calendar in one place Page 61
Steve Jobs
American entrepreneur
"You want to build some really great products that the total is much greater than the sum of the parts."
Page 30
Your personal brand serves as your best protection against business factors you can't control
Dan Schawbel
Author
Video Maker
Page 63
Video Maker
In an age of distraction, nothing can feel more luxurious than paying attention.
British essayist
Pico Iyer
Page 64
Page 65
"Elegance is Elimination."

Spanish fashion designer Cristóbal Balenciaga Page 66