WEST FORT BEND
Living
A publication of the
February 2023
6 FEATURE STORY
In her pursuit of better employment, Angela Bravo Bellido overcomes the challenge of learning English with the help of mentor Sarasu Zachariah a volunteer with Rosenberg's Fort Bend Hope.
12 TALK OF THE TOWN
The annual grown-up pajama party, Girlfriends Giggle, a Fort Bend Women's Center event, aims to raise money to support survivors of domestic violence and sexual assault.
15 GARDENING
A fruit tree sale, vegetable conference and the deadline approaches to get your caladium bulbs.
CHAIRMAN, EDITOR & PUBLISHER
Clyde King cking@hartmannews.com
MANAGING EDITOR Marquita Griffin mgriffin@fbherald.com
ADVERTISING
Stefanie Bartlett sbartlett@fbherald.com Ruby Polichino ruby@fbherald.com
WRITERS & CONTRIBUTORS
Marquita Griffin Scott Reese Willey
GRAPHIC DESIGNERS
Melinda Maya mmaya@fbherald.com
Rachel Cavazos rcavazos@fbherald.com
TO ADVERTISE
If you are interested in advertising in the West Fort Bend Living, please call 281-342-4474 and ask for Stefanie Bartlett or Ruby Polichino. We'll be happy to send rates, and deadline information to you.
PHOTO & ARTICLE SUBMISSIONS
We are looking for fresh story ideas and enjoy publishing your articles in the West Fort Bend Living. If you have an story idea or photo to publish please send your information to mgriffin@fbherald.com with "West Fort Bend Living" in the subject line.
©2022 West Fort Bend Living. All Rights Reserved. West Fort Bend Monthly is a sister publication of Fulshear Living Monthly, Greatwood Monthly, Pecan Grove Monthly and is a publication of the Fort Bend Herald. Our publishing headquarters is 1902 S. Fourth Street, Rosenberg Texas 77471.
4 • West Fort Bend Living Contents
&Staff
8 10 • Ankle Sprains • Arthritis • Athlete's Foot • Bunions • Corns & Calluses • Diabetic Foot Care • Flat Feet • Fungal Toenails • Gout • Hammertoes • Heel Spurs • Infections • Ingrown Nails • Metatarsalgia • Orthotics • Plantar Fasciitis • Tendonitis • Warts • Wounds • & More We Specialize in Treating All Types of Foot and Ankle Problems! Put Your Feet in Good Hands Fort Bend Foot Center Dr. Brian W. Zale, DPM, FACFAS Serving Fort Bend County for over 35 years! READERS' CHOICE FORT BEND HERALD 2022 3926 Ave H | Rosenberg, TX 77471 281-341-5590 www.brianzale.com Contact us today for your appointment, and take the first step toward pain-free feet. Voted Best Podiatrist in Fort Bend County 9 Years in Row!
Availability versus ability — hearing the difference between those two words was one of the first career-changing lessons Angela Bravo Bellido learned after moving to the United States a little over a year ago.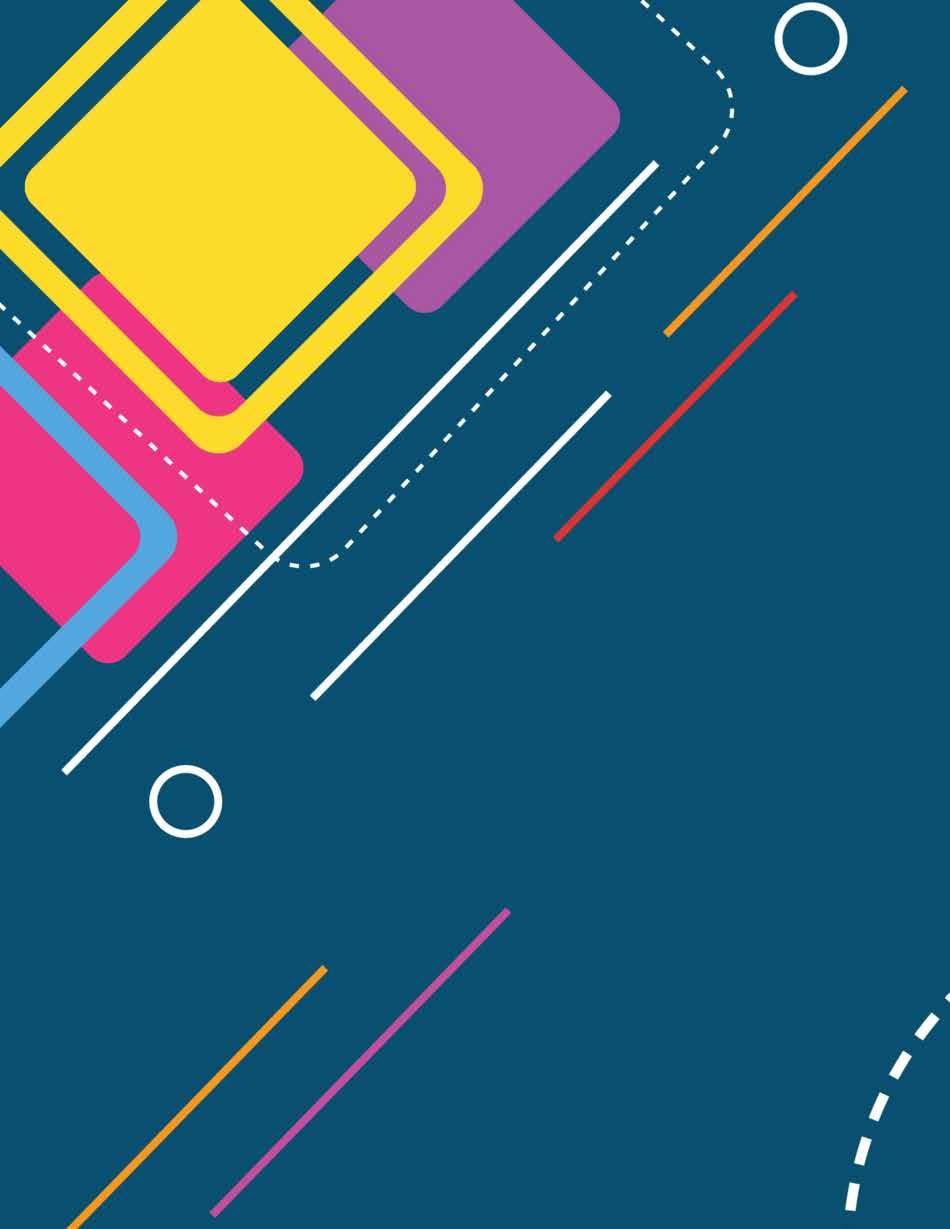 It's not that she didn't understand the meaning of those two terms. Given her Master of Business Administration degree and background as an electronics systems engineer, Bellido understood their definitions, not to mention what countless other words denoted. But, during a phone interview for a job she wanted to secure, the similar sounds within "availability" and "ability" threw off her response.
Because of a language barrier, instead of providing her availability to a potential employer, Bellido detailed her abilities.
As she sits next to her husband, Abraham, Bellido laughs lightly at the memory now, yet, at the time, she felt unsettled about yielding a job opportunity because of a minor mistake.
"Nos hurt, but that does not stop me," she said.
These days Bellido, 33, is currently working as an electronics engineer, but for almost a year prior, it was more than the search for employment that challenged her.
And it was Fort Bend Hope, she said, that helped her overcome her obstacles.
'It is my second home," she said. "I'm very happy learning there and I feel grateful."
FINDING HOPE
When she arrived in Fort Bend from Bolivia in December 2021, Bellido said she knew two things for certain. "I said: 'You have to learn English and you have to work.'" she recalled.
After her first interview, she secured work in the kitchen of a Mexican restaurant where Spanish was primarily spoken.
"That was easy for me," she said. "But I said I need to learn English."
She accentuated that in Bolivia, people walk significantly more than people in the United States, so she didn't consider it an issue when she didn't have a car for her first job. That is until she realized local areas weren't designed for substantial walking.
"Here," she said, in her soft voice, "you have to drive everywhere."
The realization was a bit of a culture shock to Bedillo, who said walking was the typical means of commuting in Bolivia.
Initially, her mother-in-law Melissa Martinez took her to work, but eventually, Bellido purchased a bike, which she didn't mind riding until the rain and wind began making the trek less pleasurable.
"I needed a car," she said, explaining that her work at the restaurant was a means to purchase a used one, which she did.
After three months of working at the restaurant, however, Bellido was let go.
"I used to work at night," she said. But the establishment didn't have enough night customers, so it closed in the evening.
"They said they didn't need me," she said with a shrug.
Although she purchased her car, that was just one objective she needed to complete before finding a job more fitting for her engineering background.
First, she required a driver's license. Then she needed her academic transcripts and documents from Bolivia transferred and approved in the U.S. (After evaluation, her Master of Business Administration in Electronics Engineering was determined equivalent to the U.S. degree in the same study.)
And most importantly, Bedillo said, she needed to become a more effective English speaker. Although she had some basic English language knowledge, she didn't know enough for adequate communication.
And that's when Fort Bend Hope entered the chat.
"My mother-in-law told me about it," Bellido said with a wide smile.
Fort Bend Hope is an education-focused nonprofit that offers programs that help students with their homework or reading or earn their General Equivalency Degree (GED). It also provides a citizenship class and English as a Second Language (ESL) studies.
Bellido immediately and eagerly enrolled in the nonprofit's ESL course, attending twice weekly under the mentorship of volunteer Sarasu Zachariah.
"Fort Bend Hope gave me the opportunity to learn English and make friends," said Bellido, who lives in Beasley with her husband.
Working with Zachariah is how Bellido discovered her error with her second interview (the "availability-versus-ability" one).
When she nabbed that interview, Bellido recorded it for review. After being denied the position, Bellido took the recording to Zachariah for advice. She wanted to know how to improve her phone interview skills and figure out any mistakes she may have made. After listening to the recording, Zachariah pointed out that the potential employer was asking for her availability, not her abilities.
"I was saying yes I can do this, I can do that —," Bellido recalled with a laugh.
She said she immediately realized the importance of practicing interviews in English and learning vocabulary, especially if most of them were going to happen on the phone.
She offers an example of what she meant by vocabulary, ex-
The "Education is Key" motto on the mural just inside the doors of Fort Bend Hope. The mural art was painted by the 2021 AP art students from Foster High School.
plaining how "background" isn't a term used in Bolivia regarding employment questions. She now understands when someone asks for her background, she should detail her academic and professional experience.
It's a lot of work keeping with the nuances of the English language, Bellido admits, but she won't stop working at it.
In addition to her work at Fort Bend Hope, Bedillo shared she has three boards at home covered in Post-It notes with vocabulary words. They are visual aids that help her understand the words' meanings and pronunciation.
"This is my process," she said.
"All my comics had to come down for her sticky notes," her husband said in mock frustration. But with every decision his wife makes to better acclimate herself to the language she's learning, Abraham said he supports her.
"But," he stressed, "She's the one doing the work."
OVERCOMING OBSTACLES
Bellido and her husband, who is from Richmond, met in Bolivia and have been married for six years. Abraham, who travels for work, takes a moment to share how much cheaper it is to marry outside of the U.S. than in other countries. And, he notes with a smile, "We got married in a castle."
There is an obvious reciprocated adoration and respect between the two, so it's not surprising that Abraham takes time to offer his thoughts about his wife's accomplishments while learning English.
"She's done a lot — getting her certifications transferred, getting her driver's license, going on four interviews, getting her resume together and learning English," he said. "And she got the job."
He looks at his wife, who is smiling bashfully.
"And she did all of that in a year," he said. "Think about that, that's a short amount of time."
Bedillo recalls when she realized getting a driver's license was pivotal to getting the engineering job she wanted. When she was job hunting after her stint at the restaurant, she quickly realized most employment opportunities she was interested in were too far from her house to consider walking or biking.
So through her work with Zachariah and Fort Bend Hope, Bedillo studied
for her driver's license test, and with her husband's help, she learned how to navigate the roads.
"Every street was a goal. But she had to get used to how fast we drive," Abraham said, laughing at a few memories. "She drives well, but her issue is she drives way below the speed limit. I told her that'll get you hit 'round here."
Bellido's twisted facial expression conveys just how uncomfortable she is with high speeds, and both Abraham and Zachariah share a laugh.
When it came time to take her test, instead of taking the driver's license test in Spanish, which was an option, Bedillo took it in English.
"It was difficult," she said. "But I did good."
She passed on her first try.
Now with her car, valid driver's license and academic credentials approved, Bedillo hit the ground running, seeking ideal employment opportunities.
Her next interview opportunity came through a job fair in Austin, Texas. "It was a company I wanted a lot," Bellido said.
She drove Austin — "All by herself," her husband said proudly — and provided her resume to the company.
They called her for an interview, her third one that year, but she didn't get the job.
Again, she took her questions and concerns to Zachariah to learn better approaches and how best to showcase her skills and credentials.
"Ms. Zachariah was helping me think about everything," said Bellido.
Not just how to respond to interview questions but how to determine a sufficient salary and keep her worth in mind. So Bellido continued studying as if she was repeating college.
"There would be parties," she said with a laugh. "But I said I couldn't go because I need to study."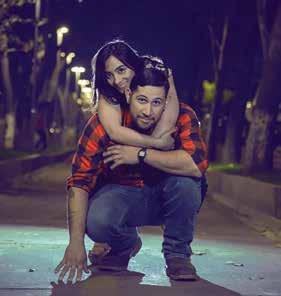 By the time the fourth interview opportunity came around, Bellido said she was more confident, more versed and more focused.
She went through a couple of phases of face-to-face interviews, at one point interviewing with the company's vice president, and it went well. So much so that she secured the job.
She credits "luck, hard work and Ms. Zachariah" for her achievement.
"I was scared but I practiced with Ms.
Continued on page 18
Husband and wife Abraham and Angela.
Angela Bravo (far right) with her late brother Santiago Bravo and sister Alejandra Bravo.
Angela (center) with her whole family, from left Alejandra Bravo, dad Edwing Bravo, her husband Abraham, mom Mirtha Bellido and late brother Santiago Bravo.
Hometown Happenings FEBR UARY
8 • West Fort
Living
Bend
• 9 To advertise, call 281-342-4474 • 9
Town
the
Talkof
#PartyWithAPurpose Girlfriends Giggle 2023 aims to raise $150K
Through what has been called an annual grown-up pajama party, the Fort Bend Women's Center has raised more than $1 million to fund its initiative of supporting, protecting and providing resources to survivors of domestic violence and sexual assault.
The Fort Bend Women's Center is a nonprofit that assists survivors of domestic violence and sexu-
al assault and their children achieve safety and self-sufficiency through free services and programs. Since its inception in 1980, the Women's Center has provided support to more than 54,000 women and children.
To fund this mission, the center hosts fundraisers, one of which is Girlfriends Giggle, also known as the grown-up PJ party.
Girlfriends Giggle is open to women at least 21 years old and features food, pampering experiences, live entertainment, dancing, and boutique shopping for more than 600 attendees who arrive in pajamas.
"It's #womensupportingwomen," said organizers. "That's what Girlfriends Giggle is all about."
Since the onset of the COVID-19 pandemic, the center stated it needs the community's "support now more than ever," explaining the findings of the National Commission on COVID-19 and criminal justice which show an increase in violence against women across the nation by a little more than 8 percent.
"Which is why we have set an even higher fundraising goal of $150,000 for this year's Girlfriends Giggle," organizers said.
This year's Girlfriends Giggle, sponsored by PCCA, will be held from 6-11 p.m. Feb. 23 at the Stafford Center, 10505 Cash Road in Stafford.
Guests can self-park for free, but a valet parking service will
also be available for a fee.
Individual tickets are $125, and several sponsorship options are available, all of which are on sale at bidpal.net/giggle23.
To learn more about becoming a sponsor or a vendor at the Girlfriends Giggle event, contact Patty Holt at 281-344-5761 or pholt@fbwc.org or visit www.fbwc.org.
If you or someone you know is a victim of domestic violence or sexual assault, please call the Center's 24-hour Hotline at 281-342-4357 (HELP).
Annual Boots & Badges Gala set for Feb. 11
The Behind the Badge Charities Gala will continue its aim to raise funds for college scholarships intended for the children of Fort Bend County public safety professionals through its annual fundraiser, Boots & Badges.
This year's gala is set for Saturday, Feb. 11 at Safari Texas Ranch in Richmond. The event will feature casino games and a live and silent auction.
"We'd like to thank our faithful title sponsor, Safari Texas, for their commitment to our mission," said Ben Simpson, Behind the Badge Charities board president. "Their contribution of the Infinity Ballroom allows us to give more of the money raised to deserving children of our public safety professionals."
At the time of publishing, the time for the gala was not released. Tickets and sponsorships are available at www.behindthebadgecharities.org/gala.
Each year Behind the Badge Charities awards college scholarships valued at $2,000 each to deserving young men and women of first responders. The 2023 scholarship applications are open and the deadline to complete the application is March 31.
To be eligible for scholarship consideration, the applicant must be a graduating high school senior or current college student whose parent or legal guardian is a current or honorably retired peace officer, reserve peace officer, correctional officer, probation officer, emergency medical technician/paramedic, firefighter, or 9-1-1 dispatcher serving with a governmental or volunteer emergency response agency within Fort Bend County, Texas. Past scholarship recipients are also eligible to reapply for a scholarship for up to four years while meeting all other eligibility criteria.
For more information about the scholarship application visit www.behindthebadgecharities.org/scholarships.
"Raising money for college scholarships is our way of saying thank you to our Fort Bend County first responders who risk their lives every day for citizens they've never met," Simpson said. "We appreciate your support."
Following its founding in 2011, Behind the Badge Charities, whose board of directors volunteers to serve more than 2,500 first responders in Fort Bend County, has provided support and assistance to all first responders working in Fort Bend County through emergency assistance grants and college scholarships for their children.
Since its inception, the organization has awarded more than $500,000 in assistance and scholarships.
Ranch events spotlight Black Cowboy legacy & history
Learn the enduring legacy of Black cowboys in Fort Bend County history on Saturday, Feb. 11 at the fourth annual
cal Park Arena at 10215 FM 762 in Richmond.
10 • West Fort Bend Living
Black Cowboy Legacy Rodeo at the George Ranch Histori
-
-
Poised and ready for Girlfriends Giggle 2023! From left to right: Giggle Chairwomen, Grace Dickson (PCCA) and Michele Fisher (Michele Fisher Voice Overs)
Girlfriends Giggle Volunteer Crew Committee. From left to right top row: Stacey Lemus, Rhonda Watson, Laura Rosilez, Leslie Wendland, Tyler Fuqua, Deanne Shaw, Edith Duarte. Middle row left to right: Jennifer Breneman, Heather Lee, Kerry Albright, Denise Price, Terri Brown, JoBeth Prochaska, Kris Barzilla, Becky Watts, Patty Holt. Bottom Row from left to right: Della Leonard, Deanna Fuqua, Lisette Clark, Michele Fisher, Grace Dickson, Stacey Kuithe, Shanna Crain, and Mindy Gross.
The rodeo will feature all the favorite rodeo events including bull-riding, team roping, and steer-riding, plus a grand entry parade, children's activities, crafts and vendors.
"For more than 100 years, Black cowboys played an essential role in Fort Bend County ranching operations," stated the Fort Bend History Association. "At the George Ranch specifically, four generations of Black cowboys worked alongside four generations of the George family, leaving behind a rich legacy of Black cowboy heritage that is unique to this part of Texas.
"This February, the fourth annual Black Cowboy Legacy Rodeo will spotlight this amazing history."
Entertainment, Kids' Activities, Craft and Food Booths; 5:30 p.m: VIP Covered Wagon and Saloon Open; 6:30 p.m.: Grand Entry Parade; 7 p.m.: Rodeo Competition Begins; and 9:30 p.m.:VIP Covered Wagon and Saloon Close.
General Admission tickets include admission to the arena only and cost $15 for adults and $5 for children ages 4 to 12 years old. General Admission will be located at the ground level of the west side of the covered arena, but arrive early because seating will be limited.
Advantage Seat tickets include admission to the Arena and Historical Park and cost $30 for adults and $10 for children ages 4 to 12 years old. Advantage Seats are located at the upper East end of the covered arena. Tickets will include a 1-day guest pass to the Fort Bend Museum or George Ranch Historical Park valid until Dec. 31, 2023 (excluding special events). It will also include a $3-off voucher for any of the food vendors at the Black Cowboy Legacy Rodeo.
For more information, visit www.fbhistory.org/black-cowboy-legacy-rodeo.
EDUCATION DAY
Before the rodeo, however, the George Ranch Historical Park will host its Black Cowboy Education Day at 9 a.m. on Feb. 10.
During this event, students can tour the park and discover what life was like for the African American cowboys that worked at the ranch in the 19th and 20th centuries. The event also includes: horse and cattle demonstrations focused on the black cowboy legacy; a mock branding station; bach house life with first-hand accounts of George Ranch cowboy Johnny Hudgins; Rail Car Round up of the Texas Longhorns; Buffalo Soldier camp; and cast iron cooking demos at the Bach house.
• 11
To advertise, call 281-342-4474
FORT BEND COUNTY 5253 Hwy. 36 S Rosenberg, TX 77471 281.342.4626 The Multiple Vehicle Discount. Combined with other discounts, it could help you SAVE UP TO 40% on your auto insurance. Call today for a FREE 360 Review∏of your current coverage. Coverage and discounts are subject to qualifications and policy terms and may vary by situation ©2021 Texas Farm Bureau Insurance Companies FOR0721 ALONG FOR THE RIDE
2023 Fort Bend County Day to take place in Austin
The Central Fort Bend Chamber, Fort Bend Chamber and Greater Fort Bend EDC will present the 2023 Fort Bend County Day in Austin on Feb. 23.
The chambers, business leaders and owners, local elected officials and citizens will travel to Austin to meet and hear from members of the state legislature, as well as key state agencies to discuss the matters that are directly affecting Fort Bend County.
Fort Bend County Day's mission is to increase awareness among state legislators, legislative staff and agencies about Fort Bend County as the fastest-growing county and the largest community in the Houston metropolitan area.
The day's objectives include: sharing needs and issues of particular interest affecting Fort Bend; educating on and incorporating the local citizens in the legislative actions which affect the community; and establishing a positive working relationship with legislators, legislative staff and agency personnel.
The day will include transportation to Austin, sponsored by GFL Environmental, a photograph at the Capitol, recognition from the House and Senate floor, a presentation from Keynote Speaker Glenn Hamer, TAB President, a legislative panel during lunch at The Austin Club sponsored by ABHR and moderated by Trey Lary, a visit with legislators, and an evening cocktail reception at Stephen F. Austin Hotel with Fort Bend County Judge KP George and statewide delegation sponsored by TDECU.
This event is sponsored by Memorial Hermann Sugar Land and Southwest Hospitals, Republic Services, and Wharton County Junior College.
Sponsorship opportunities and registration are open. Online registration is available on FortBendChamber.com. Transportation Sponsor is available for $2,000. Platinum Sponsor is available for $1,500. Gold Sponsor is available for $1,000. Silver Sponsor is available for $500. Individual reservations are available for $150. Details of upcoming events can be found online at www. FortBendChamber.com or for more information, contact Rebekah Beltran at 281-566-2158 or rebekah@fortbendcc.org.
information on the essay topic, competition rules and prizes, and to submit the essay, visit ortbendchamber.com/national-civics-bee.
Sugar Plum Market proceeds benefit Fort Bend County charities
The Fort Bend Junior Service League's annual Sugar Plum Market raised $352,000 this year.
Proceeds from this year's fundraiser were presented to 24 local charities serving Fort Bend County on Dec. 13 at a check presentation ceremony hosted by Memorial Hermann Sugar Land hospital, which was the title sponsor of the event.
Speakers in attendance included Malisha Patel, CEO and senior vice-president of MHSL and Tanesha Mosley, FBJSL president.
The city of Stafford has generously partnered with FBJSL to host the Sugar Plum Market at the Stafford Centre since 2004.
The following beneficiaries were presented with grants just in time to celebrate the holidays: Access Health, Big Brothers Big Sisters Lone Star, Boys & Girls Club of Greater Houston, Brazos Bend Guardianship, Catholic Charities, Child Advocates of Fort Bend, College Community Career, East Fort Bend Human Needs Ministry, Fort Bend Children's Discovery Center, Fort Bend History Association, Fort Bend Hope, Fort Bend Rainbow Room, Fort Bend Seniors, Gigi's Playhouse, God's Garden, Hope Fort Bend Clubhouse, Hope for Three, Houston Museum of Natural Science at Sugar Land, Literacy Council, Parks Youth Ranch, Reining Strength Therapeutic Horsemanship, Sire, Texana Center, and the FBJSL Community Assistance Fund (CAF).
The CAF will allow market proceeds to continue helping deserving individuals and worthy agencies through FBJSL's scholarship program and emergency/emerging grant opportunities.
"The 21st annual Sugar Plum Market was a huge success, with nearly 6,000 shoppers returning to shop from over 105 vendors," Mosley said. "This year's Market was a true testament to the importance of every sponsor, vendor, volunteer, and patron. The proceeds we raise will further allow us to give back to the community we love and serve. We wouldn't be able to do any of this without your support."
Since its inception in 2001, the Sugar Plum Market has raised over $4.8 million for this community.
The Fort Bend Chamber of Commerce announced the launch of the 2023 National Civics Bee, an initiative aimed at encouraging more young Americans to engage in civics and contribute to their communities. Organized in partnership with The Civic Trust of the U.S. Chamber of Commerce Foundation, the competition in Fort Bend County will inspire middle schoolers to become better informed about American democracy, to engage respectfully and constructively in the community, and to build greater trust in others and institutions.
Middle school students from public, private, charter, and home schools are invited to take part in the first-round civics essay competition. After a distinguished panel reviews the 500-word essays, the top 20 students will be selected to move on to the final round of competition: a live quiz event to test their civics knowledge. The Fort Bend Chamber of Commerce will host this event in April 2023 and more information including location will be announced soon. The finalists and top winners will receive various prizes, including $500 cash for the first-place student.
"Preparing our students for a life as an informed citizen is crucial for our future," said Fort Bend Chamber President & CEO, Keri Schmidt. "We have to know where we've been and why our country's principles were formed to continue to prosper and grow."
The deadline for student essay submissions is Feb. 24. For more
FBJSL is an organization of women committed to promoting volunteerism, developing the potential of women and improving the Fort Bend County community through the effective action and leadership of trained volunteers.
Its purpose is exclusively educational and charitable as well as providing an atmosphere of friendliness, goodwill and camaraderie for all members.
To date, FBJSL has raised over $5 million dollars in grants and scholarships for charitable organizations and individuals in local communities. Over the lifetime of the league, members have worked tirelessly to provide over 400,000 uncompensated volunteer hours to our county, executives noted.
Organizations join forces to protect pets
The Fort Bend County Animal Shelter recently joined forces with Maddie's Fund and Petco Love to offer free vaccinations to dogs. Dozens of pet owners took advantage of the free program to vaccinate their dogs against canine distemper, parainfluenza, adenovirus types 1 and 2 and parvovirus. Cats were vaccinated against rhinotracheitis, feline panleukopenia and calicivirus.
12 • West Fort Bend Living
National Civics Bee launched, essay deadline is Feb. 24
Roberson named NABSE's Principal of the Year
B.F. Terry High School Principal Brian Roberson was named Principal of the Year by the National Alliance of Black School Educators in Washington, D.C.
The alliance noted that Roberson was selected because he excels in the field of education and provides great contributions
to African-American students and educators. Earlier this year, Roberson was named Houston Area Principal of the Year by the alliance.
"I am incredibly honored to be recognized by such a prestigious organization," Roberson said. "I have to give credit to the entire Ranger Nation staff and community for the hard work being every day to educate our scholars."
Roberson has over 12 years of experience as an educator. He served as a special education teacher in Spring and Cypress-Fairbanks ISDs and later went on to serve as an administrator in Aldine and Houston ISDs. Roberson spent two years as a principal of a Public Charter high school before being named principal of B.F. Terry High School in 2022.
Your Home for Dentistry
• 13 To advertise, call 281-342-4474
The animals were also given a microchip to help vets and shelters nationwide find their owners if the animals ever go missing.
Pet owners lined Blume Road from 1-5 to take advantage of the drive-through vaccination/ microchip clinic.
Kyle D. McCrea & Dr. Victoria Vo YOUR HOME
DENTISTRY Dr. McCrea has been creating healthy, beautiful smiles in Richmond/Rosenberg since 1994. Dr.
and Dr. Vo are
and desires.
County veterinarian technician AJ Rios vaccinates "Buddy."
Dr.
FOR
McCrea
both graduates of and current Professors at the Herman Hospital based General Practice Residency Program for UTDS Houston. Their goal is to work with each patient to produce the best possible outcome based on that patient's individual needs
Dr. Kyle D. McCrea and Dr. Victoria Vo
Dr. McCrea has been creating healthy,
From Check-ups and Cleanings to Implants We want to be your home for Dentistry Visit us at www.mccreadds.com to learn more about our office, our outstanding 601 South Second St. Richmond, TX 77469 281-342-2121 Visit us at mccreadds.com to learn more about our office, our outstanding team & services we offer 601 South Second St. • Richmond, TX 77469 • 281-342-2121 From Check-ups to Implants to Braces, We want to be your home for Dentistry LIMITED-TIMEOFFER SAVE OVER 33% Mail Delivery Special Convenient Mail Delivery YES!I'd like to receive convenient mail delivery of the Fort Bend Herald. Please start my 13 week subscription and bill me later at the low rate of only $1.24 per week. THAT'S A SAVINGS OF OVR 33% off the regular retail price, plus it is delivered to you three times every week. Name_______________________ Phone_______________________ Address______________________ Apt/Lot#______________________ City/State____________ Zip______ For faster service call 281-342-4474 PO Box 1088 • Rosenberg, TX 77471
beautiful smiles in Richmond/Rosenberg since 1994. Dr. McCrea and Dr. Vo are both graduates of and current Professors at the Herman Hospital based General Practice Residency Program for UTDS Houston. Their goal is to work with each patient to produce the best possible outcome based on that patient's individual needs and desires.
The Houston Glass Show returns for three days only
The Houston Glass Show will return to the Fort Bend County Fairgrounds in Rosenberg on Feb. 17, 18 and 19.
Called "the glass event of the year," the glass show is an annual event of Max Miller Antiques.
Max Miller Antiques specializes in American Glassware from 1850-1970, including Carnival, Fostoria, Cambridge, Pattern Glass, Imperial, Heisey, Tiffin, Fenton, Depression Glass, Vaseline Glass (Uranium Glass) and more. Founded by antique glass expert Max Miller in 1980, Max Miller Antiques is a source for collectors searching for the best selection of rare glassware.
The Houston Glass show will feature dealers from across the nation offering a large selection of rare glass, pottery, and china from the Depression Era through the 1970s.
The show's Preview Sale is set for 6 to 9 p.m. Feb 17. The preview admission is $15 per person, and the ticket can also be used on Feb 18 and 19. Preview tickets are available at the door by calling 713-4104780.
The Houston Glass Show will also offer its "Best Little Antique Show in Texas" on Feb 18 and 19.
Saturday's hours are 10
a.m. to 5 p.m., and Sunday's hours are 10 a.m. to 4 p.m. Admission is $6.
For more information, visit maxmillerantiques.com
Joan Fullerton workshop comes to Fort Bend
Since the early 70s, Joan Fullerton's work has appeared in galleries, juried shows and museums, and in February, she'll make an appearance in Fort Bend during a 4-day workshop at the Fort Bend Art Center in Rosenberg.
The workshop, "Intuitive Exploration with Acrylic and Collage," runs from Feb. 20 -23.
Fullerton's background consists of studying watercolor with Edgar Whitney, Frank Webb, Charles Reid and other nationally known watercolorists; earning her BFA and MFA degrees in painting from the University of Wyoming in the 1980s; and being hired in 1990 to head the art instruction at Laramie County Community College in Cheyenne, Wyoming.
In 2003, she relocated to Taos, New Mexico to paint full-time
14 • West Fort Bend Living
Lady Mary Beth and Max Miller at the 2022 Houston Glass Show.
Art & Entertainment
ARTS & ENTERTAINMENT Continued on page 16
A MEMBER OF (281)565-8880 6350 HWY. 90A, SUITE 500 (New Territory Country Shops) Selected by H-Magazine as one of Houston's top dentist. WWW.SUGARLANDSMILESOURCE.COM MARC K. SPECTOR,D.D.S. IMPLANTS, COSMETIC & FAMILY DENTISTRY 37 YEARS OF SERVING THE FT. BEND COMMUNITY Improve your look with Dental Implants!
Joan Fullerton. To view her works visit www. joanfullerton.com
Fruit Trees for sale in Fort Bend County
by DEBORAH BIRGE | Fort Bend County Master Gardener
The ideal time to plant containerized fruit trees is in early spring after the chance of a freeze has passed. So, if you're thinking about adding a fruit tree to your landscape, now is the time to begin planning for your purchase.
The Fort Bend County Master Gardeners' February fruit tree sale will be just in time for you to choose from a wide selection of trees carefully chosen to suit our climate.
If you've never grown a fruit tree, consider starting with some of the easier-to-grow, lower-maintenance fruit trees. These types of trees include several varieties of Fig, Pear and Persimmon. Improved Meyer Lemon is another good choice for a beginner wanting to grow citrus.
This year there will be an estimated 75 different varieties of fruit trees, berries and topicals/sub-tropicals for sale with approximately 1,000 different plants available. Fort Bend Master Gardeners will be available at the sale to answer questions so you can obtain the best information about how to plant and care for your new tree or plant.
A complete list of fruit trees and plants that will be available at the Fort Bend County Master Gardeners fruit tree sale will be available at fbmg.org/events/annual sales. The sale will be Saturday, Feb. 11, from 9 a.m. to noon. (or earlier if sold out) at the Fort Bend County Fairgrounds.
Proceeds from the sale support the Fort Bend County Master Gardeners' educational programs and demonstration gardens. Master Gardeners are trained volunteers who assist Texas A&M AgriLife Extension in providing horticulture education for Fort
Bend County residents of all ages.
Should you have any questions, please contact the Fort Bend County Master Gardeners Hotline and Research Team at FortBendmg@ ag.tamu.edu.
Order caladium bulbs before Feb. 17
The Garden Club of Richmond is again offering No. 1 "fancy-leafed" caladium bulbs for sale, which the club explained is best for the Fort Bend area and Feb. 17 is the last day to place an order. The bulbs are available in the following colors: Red Flash (red) and Carolyn Whorton (pink), which grow well in full sun or shade; Candidum (white), which thrives in partial sun or shade; White Christmas (white with intense green veining); Fanny Munson (flamingo pink with green edges) which need shade; and FM Joyner (green netted veining with shades of pink and white), which is sun tolerant.
Bulbs can be pre-ordered and will be available for pick-up on March 1, 2 and 3 from 10 a.m. – 4 p.m. at Joseph's Coffee & Cigars, 202 Morton Street in Richmond.
Bulbs are only sold in batches of 25 of a single color. Prices, including tax, are $36 for 25 bulbs, $68 for 50 bulbs and $134 for 100 bulbs. All orders must be paid for in advance.
To order, contact Nancie Rain at 713-898-8359 or nrain@comcast.net or Roberta Terrell at 281-343-9932 or robertaterrell@ gmail.com.
To advertise, call 281-342-4474
• 15
Gardening
Now Enrolling Pre-K at Gingerbread House Infants thru After School 8 weeks – 11 years old Pre-Kindergarten 3, 4 & 5 years old NEW After-School Pick Up from Travis, Taylor Ray, Bowie, Culver, Meyers Elementary Where Young Ideas Grow... Gingerbread House Learning Center 281-232-9583 2417 4th Street, Rosenberg, TX 77471 www.gbhdaycare.com Gingerbread Kids Academy 814 FM 2977, Richmond, TX 77469 281-239-2110 www.gbkidsacademy.com Tim Kaminski, M.S. CCC/SLP, Megan Kaminski, M.E.D. TEXAS WORKFORCE PROVIDED, Child Care subsidies Accepted, TEXAS RISING STAR, 4 STAR RATING Owner– Ms "K" Kaminski Gingerbread House Learning Center– Kelly Novicke B.S., Susie Van Gossen, CDA Bentley and Hubenak afterschool programs Over 40 years in Business
Joan Fullerton will lead 'Intuitive Exploration with Acrylic and Collage,'a four-day workshop, at the Fort Bend Art Center in Rosenberg from 10 a.m. - 5 p.m. (with a one-hour lunch each day) Feb. 20, 21, 22 and 23. For more information visit Joanfullertonworkshops.com or artleaguefortbend.org.
for eight years, which included some teaching. She now lives in Denver, where she works and exhibits in her home studio and conducts workshops nationwide and internationally.
During her February workshop at the Fort Bend Art Center, "we'll touch on notions of confidence, procrastination, vulnerability, curiosity, courage, play, metaphor, symbolism, and competition," the Art League of Fort Bend stated in a release.
"You will create compelling art not only by focusing on technique, but by discovering your unique voice. Beginning students will find encouragement and confidence, while more advanced students will benefit from Joan's insightful solutions to their artistic challenges. Be prepared for a light-hearted imaginative experience."
To register for the workshop, visit artleaguefortbend.org.
Applications for local arts fest close Feb. 28
Following its achievement of restoring the Sugar Land Auditorium — the oldest public building in Sugar Land — through its annual gala, the Sugar Land Cultural Arts Foundation decided to develop a new fundraiser two years ago. And since the nonprofit's mission is to "promote the cultural, performing, and visual arts in Sugar Land," it seemed fitting that the new venture take the form of an arts festival.
So on April 1 and 2, the foundation will again host its Sugar Land Arts Fest featuring artist booths, hand-selected wines, delicious food, and live music at the Smart Financial Centre Plaza.
The nonprofit is looking for sponsors and artists for the festival. The artist application process is free, but the booth (10 feet by 10 feet) costs $250. Applications must be completed by Feb. 28. Complete applications at sugarlandartsfest.com/artists.
The required application documents include up to six images of artwork per artist; up to six booth images; and one photo for the artist's profile image.
The Sugar Land Cultural Arts Foundation estimates the fest will accommodate 100-120 artist booths, and "depending on the interest level from the artist community, the application process could be competitive and will be based on the quality of the application."
For more information about the Sugar Land Cultural Arts Foundation, visit www.slcaf.org.
Celebrate the Lunar New Year
Fort Bend County Libraries will host a Lunar New Year Celebration on Saturday, Feb. 4, from 1 to 3 p.m., at George Memorial Library, located at 1001 Golfview in Richmond. Activities and crafts celebrating the Year of the Rabbit are planned for families with children of all ages.
Dancing lions from the Houston Lion Kings Dragon & Lion Dance Sports Association will kick off the celebration at 1 p.m., in the lobby of the library. The dancing lions have been a very popular part of the celebration for many years.
Visitors may join in playing Cai Deng Mi, or "Guessing the Lantern's Riddle," and win a prize if the answer is correct! The answer to the question, "What building has the most stories?" may be simpler than one thinks.
Visitors will also have an opportunity to learn about the art of Chinese calligraphy. A station will be set up in the lobby, where Peter Maa, a volunteer instructor at the T.E. Harman Center in Sugar Land, will demonstrate the art of calligraphy by writing people's names in Chinese.
A "Chinese Calligraphy for Beginners" workshop will begin at 2 p.m., in the Meeting Room of the library. Reservations are required for this class, which will be taught by Junrui Garcia, Di-
16 • West Fort Bend Living
ARTS & ENTERTAINMENT Continued from page 14
Joan Fullerton's 'Nourished and Triumphant,' 24x24
SUBSCRIBE ONLINE AND READ ONLINE – ANYWHERE! Subscribe to the Fort Bend Herald E-Edition and read it on your phone, tablet, or desktop computer, anywhere you like! Call us today to subscribe 281-342-4474 Or, visit us online at FBHerald.com YOUR BEST AND MOST RELIABLE SOURCE FOR NEWS AND INFORMATION E-EDITION IS FREE TO PRINT SUBSCRIBERS
rector of Art Green Island. Garcia will explain why and how some cultures value handwriting and calligraphy. She will demonstrate how daily writing can be transformed into calligraphy art, whether it is in English, Chinese, or any other language.
Volunteers from the Vietnamese Culture & Science Association, a nonprofit organization based in Houston, will demonstrate how to make "li xi" (red envelopes), which are traditionally given on the first day of the Lunar New Year for good luck.
The celebration at the library will feature authentic red lanterns that were presented to Fort Bend County in 2012, by representatives of Chancheng District, of Foshan City, China. The lanterns will hang in the lobby of the library for the day's festivities.
The Chinese Lantern Festival marks the culmination of the Lunar New Year celebration. The festival is part of an ancient ceremony welcoming spring, and the lantern symbolizes the lengthening days of the season. It is also thought to ward off evil spirits.
Children may visit the library's Youth Department, where they can make their own paper lantern to take home with them.
The Lunar New Year activities are free and open to the public. For more information, or to make a reservation for the Calligraphy Workshop, see the Fort Bend County Libraries website (www.fortbend.lib.tx.us), or call George Memorial Library (281-342-4455) or the library system's Communications Office (281-633-4734).
Murder Mystery' dinner theater
Creative Learning Society - The Agatha Mystery Theater, in collaboration with Discover Downtown Rosenberg, will host the
"I Love Lucy Murder Mystery" dinner throughout February.
The production, a parody of the beloved TV program 'I Love Lucy,' will show from 7 to 10 p.m. Feb 3. 4, 16, 17, 18, 24, and 25. Dinner service begins at 7 p.m. Theater begins at 8 p.m.
The audience can interact with the actors to tell the story and solve the crime. Audience members compete in goofy challenges to win clues and discover hidden evidence and some audience members even become characters in the story.
"It's the perfect evening for those who like to solve crimes and those who love to participate in some seriously bad acting," the theatre stated. Choose a Ticket with Dinner Service and enjoy a catered buffet dinner from Ol' Railroad Cafe.
Tickets with reserved seating (private table) are $66 with dinner and $40 for theater only. General Admission Tickets (open seating) are $60 with dinner and $35 for theater only.
The Agatha Theater is located at 1909 Ave G in Rosenberg. The receipt is the ticket for the event.
There are no paper tickets for the show. All purchases are non-refundable and non-transferable.
For more information, visit www.creativelearningsociety.com or call 713-876-2585.
Greatwood Veterinary Hospital
At Greatwood Veterinary Hospital, we are dedicated to providing excellent and compassionate care for your furry, family friends. We offer full veterinary services in our new, spacious 6,500 square foot facility. Our experienced and caring veterinarians and staff strive to provide the best quality care available for your pets, with an emphasis on client education and an understanding of your pet's specific needs. We would like to be partners with you in ensuring your pet's good health and well-being. In addition to full medical, surgical, and dental veterinary care, we also offer boarding, grooming, and cremation services. Greatwood Veterinary Hospital has been providing affordable and quality veterinary care to the Fort Bend area for over 15 years. It is our hope that we can meet all your animal's health care needs with our warm, friendly, and knowledgeable services. To make an appointment for your pet or for more information, please call us at (281) 342-7770 or visit us at 401 Crabb River Road in Richmond.
To advertise, call 281-342-4474
• 17
Solve crimes during the 'I Love Lucy
www.yourkpc.com ◆ 281-646-1700 MPL36673 So... How's your heater? TACLB00119162E We're Now Offering Heating & Air Conditioning Services! Apartments • Restaurants • Hotels • Stores • Office/Commercial Buildings Industrial • Grocery Stores • Manufacturing • Residential
Continued from page 7
Zarchariah on vocabulary and methods, and I felt more comfortable."
Bedillo smiles.
"Oh, and I learned to say: 'As soon as possible,' when they ask for my availability."
"Oh, and I learned to say: 'As soon as possible,' when they ask for my availability."



'EDUCATION IS KEY'
Bedillo recalls the disjointed feeling of leaving her home in Bolivia for a place where "everything was different." She would experience waves of homesickness, but the memory of her late brother, Santiago, gave her strength and served as her motivation, she said.
"My brother, he passed away a few years ago," a sorrow lingering in her voice. But Bellido said she received guidance from him.
"He took me to meet Ms. Zachariah, to achieve things. He gave me — everything. I do it all for my brother."
While she's finding herself at home in Texas, Bedillo said Fort Bend Hope is her "other home."
"When I went to Fort Bend Hope there was a mural. It says: 'Education is key.' When I see that mural I know I have to study for everything."
When she first started her ESL studies twice a week, Bedillo said she "used to wait for Tuesday and Thursday."
"I was excited about the days," she said.
Even when there was a summer break at Fort Bend Hope, Zachariah still made herself available to her students should they want to continue their studies, and Bedillo took her up on the offer. She met with her mentor twice a week, per usual.
Bedillo describes Zachariah as a mentor who, through teaching, became a bit of an anchor, a source of assistance and personified encouragement.
"If [Zachariah] wasn't there I wouldn't have gotten the job," she said.
Zachariah, however, takes no credit for Bedillo's accomplishments. "She's driven, educated and organized," Zachariah said looking squarely and proudly at Bedillo. "She is the one who wanted to achieve it. I was just a catalyst."
Bedillo smiles warmly in response to Zachariah before making one last comment.
"If you want to do something, I learned people will help you," Bedillo said. "If you want to do it, you can do it."
Business Directory
18 • West Fort Bend Living
5101 AVE H, STE 67 ROSENBERG, TX 77471 CALL FOR INFO OR APPOINTMENTS (281) 342-7747 M-F 9:30-5 • SAT 9-3 OCULAR EMERGENCY (713) 774-2035 Check our Special Promotions by scanning this QR Code "The One to See" for all your Contact Lens needs. Keratoconus, Post-RK Irregular Astigmatism can be treated with Scleral Contact Lenses. TODAY'S VISION ROSENBERG Dr. James Kong • Dr. Emma Gonzalez • Dr. Marilyn Chow THERAPEUTIC OPTOMETRISTS PAINTING & ALL REPAIRS / REMODELING SERVICES email: davidkirkchaney@gmail.com All Work Guaranteed • Insured 42YearsinKaty/Richmond cell 713-516-7879 NU-KOTESERVICES.com Don't let home repairs buck you... Rope a good deal with Nu-Kote! ELENA'S HAIR Salon Elena Sustaita OWNER/STYLIST minonitehairsalon@gmail.com 3228 FM 2977 Richmond, TX 77469 (Minonite Rd) 832-595-8686 15% OFF NEW CLIENTS WITH CHEMICAL SERVICE OF $50+ Tues-Fri 9-6 • Sat 8-3 Sun & Mon CLOSED Christian based Business PROFESSIONAL LANDSCAPING & TREE SERVICE DEPENDABLE SERVICES COMPLETE YARD WORK Ask for John 281.451.3119 FREE ESTIMATES Are you ready for the New Year?
ESL student Angela Bravo Bedillo and ESL teacher Sarasu Zachariah who has 20 years of teaching experience.
• 19 To advertise, call 281-342-4474 Business Neighborhood Business Directory Locally Owned & Family Operated Since 1993 (281) 2518 1st Street Rosenberg, TX 77471 341-5779 COUPON $500 O F F* A Complete Roof Job of 35 Squares or More $50 O F F A Repair *Discount May Not Be Combined with any other Coupons *Insurance job upgrade coupon MONEY BACK GUARANTEE Finally One System That Fits ALL Your Water Needs! 3 Filtration Systems in 1 System! • Quarterly Maintenance/Potassium • Sodium Free #1 FOR A REASON ESTABLISHED IN 1989 READERS CHOICE FORT BEND HERALD 2022 Customized Water Filtration Systems "We have earned Homeowners & Builders Trust" BOTTLED WATER QUALITY AT EVERY TAP! (ON WATER THAT MEETS EPA STANDARDS) 281-277-3232 BRINE TANK Ask about our Quarterly Maintenance Checkups FILTER MEDIA RESIN CARBON Call Rose "The Clean Water Lady" for an in-home consultation. 15% OFF NEW UNIT Offer valid with coupon. Expires 12-31-2022 Ceramic
Wood
281.342.5193 RosenbergCarpet.com ROSENBERG Carpet & Flooring "What's On Your Floor Matters" Ceramic Tile Flooring Counter Tops Wood Floor Refinishing Wood & Laminate Flooring Shower & Bath Remodel 281.238.0735 www.apache-fence.com Ornamental Iron • Wood • Chain Link Wellness Therapies 1308 James Street Rosenberg, Texas 77471 "Our clients become family and we are here to celebrate their WELLNESS" Joyce Long Internationally Certified Colon Hydrotherapist & Instructor Nationally Certified Massage Therapist #ME0170 Services by appt only. 281-344-0095 www.Joycelongwellness.com Lymphatic Drainage Therapy & Instructor Lymphatic Facials • Gift Certificates Reflexology • Infra Red Saunas Ion Cleanse Hand • Foot Bath Colon Hydrotherapy (Colonic) By M.D. Prescription Only (Yours or Our) READERS CHOICE FORTBENDHERALD 2022 Best Message Therapist in Fort Bend County MassageVoted#1Therapist 2yearsinarow! 2406 BF Terry Blvd #400 Rosenberg, TX 77471 832-600-8433 HOURS: Monday - Saturday 10 am to 7:30 pm Sunday 12 pm to 7:30 pm • No medical card needed • Farm Bill Compliant <0.3% Delta 9 by weight Backyard Spas, Acrylic Baths & Whirlpool Baths, Custom Cultured Marble Showers & Vanity Tops, Granite & Silestone Countertops 1549 Hwy 36 N • Rosenberg Tx. (281)342-8775 Granite For All Your Bath, Sauna, & Spa Needs
Tile Flooring Counter Tops
Floor Refinishing Wood & Laminate Flooring
Leading Orthopedic Care to KEEP YOU MOVING
Our sports medicine specialists can help keep your body in motion.
At Houston Methodist Orthopedics & Sports Medicine at Sugar Land, we know every movement matters. Our board-certified sports medicine specialists offer:
• The latest imaging and technology
• Advanced nonsurgical treatments
• Minimally invasive procedures
• State-of-the-art physical and occupational therapy
Whether you're suffering from simple aches and pains or dealing with a complex injury, we can get you back on your feet — and keep you moving.
Your health and safety are our priority. We are taking every necessary precaution to keep you safe.
20 • West Fort Bend Living
59 8 610 Sugar Land Sienna Aliana 8
Same-day appointments for injuries. Schedule an appointment: houstonmethodist.org/sportsmed 281.201.0396
convenient locations across
Houston
Methodist Orthopedic Injury Clinic Houston Methodist Orthopedics & Sports Medicine 20
Greater Houston