A publication of the
MAY 2023 monthly
Greatwood
Women's care for every stage of you.
Your health should always be a priority. That's why we make it easy to get the women's care you need for every stage of life. From adolescent gynecology to obstetrics and maternity. From breast services to pelvic floor health. It's advanced, specialized care for every woman and every challenge. And with locations throughout Greater Houston, it's care that's close to you.
memorialhermann.org/womenshealth
Advancing health. Personalizing care.
Contents & Staff
16 20 6
CHAIRMAN, EDITOR & PUBLISHER
Clyde King cking@hartmannews.com
MANAGING EDITOR
Marquita Griffin mgriffin@fbherald.com
ADVERTISING
Stefanie Bartlett sbartlett@fbherald.com
Ruby Polichino ruby@fbherald.com
06
WRITERS & CONTRIBUTORS
Marquita Griffin
Scott Reese Willey
Nick Irene
GRAPHIC DESIGNERS
Melinda Maya mmaya@fbherald.com
Rachel Cavazos rcavazos@fbherald.com
FEATURE | Christina Mackey says Writers in the Schools can revolutionize teaching, help students become more receptive to creative expression and improve writing skills.
10
TALK OF THE TOWN | Claire Rogers is awarded the Bert E. Bleil Heritage Award.
18
ARTS & ENTERTAINMENT |
The Art League of Fort Bend announces its 2023 Spring Show Art Show winners.
TO ADVERTISE
If you are interested in advertising in the Greatwood Monthly, please call 281-342-4474 and ask for Stefanie Bartlett or Ruby Polichino. We'll be happy to send rates, and deadline information to you.
PHOTO & ARTICLE SUBMISSIONS
We are looking for fresh story ideas and enjoy publishing your articles in the West Fort Bend Living. If you have an story idea or photo to publish please send your information to mgriffin@fbherald.com with "West Fort Bend Living" in the subject line.
©2022 Greatwood Monthly. All Rights Reserved. Greatwood Monthly is a sister publication of Fulshear Living Monthly, West Fort Bend Living Monthly, Pecan Grove Monthly and is a publication of the Fort Bend Herald. Our publishing headquarters is 1902 S. Fourth Street, Rosenberg Texas 77471.
4 • Greatwood Monthly
May
2023
DINING ROOMS ACCESSORIES HOME OFFICE STORAGE LIVING ROOMS BEDROOMS RUGS LIGHTS SHOWROOM 3819 FONDREN RD (WESTPARK & FONDREN) HOUSTON, TX 77063 CALL: 832 201-1000 www.CastleFurniture.com WE BRING YOU THE FINEST FURNITURE OF QUALITY, FUNCTIONALITY, AND DESIGN CASTLE FURNITURE DESIGN CENTER AS UNIQUE AS YOU ARE! HERITAGE by Alf Italia
Fortifying creative expression WITS unlocks the joy of storytelling & writing for students
by MARQUITA GRIFFIN | mgriffin@fbherald.com
When she decided to exit the classroom after a few years of teaching high school English, Christina Mackey refused to forgo her de votion to educating and inspiring young minds.
With a background that includes concurrently earning a Master of Arts (M.A.) and Master of Education (M.Ed.), Mackey said even though she wanted to leave the classroom to further her professional development, "I still wanted to teach students. And because I'm a creature of growth and have always been expressive, I knew I needed to be in the literary world.
"My heart," she emphasized, "is in the literary world."
In the years following her departure from teaching high school, Mackey took the nonprofit route, first working at three Boys & Girls Clubs of America branches in different states. Her position as the organization's site director and, later director of development was fulfilling, but after having her first child, Mackey said she needed to switch gears, primarily because of needing child care.
Finding a suitable option for her daughter is how Mackey gained employment with Children's Learning Adventure, where she sold an educational program.
"This is actually how I ended up in for-profit childcare," Mackey said.
In 2017 she joined the Montessori School of Downtown system and the following four years, served first as the director for the Shipra campus during its inaugural year and as director of admissions and sales at the Downtown campus after her second daughter was born.
Then abruptly in February 2022, she was diagnosed with breast cancer.
"I was good on Thursday and Friday my life, in my mind, was over," she said.
Being diagnosed with breast cancer "was a shift for me," said Mackey. "I told myself that if I survive this and I can work, I'm going back to work in an area in the nonprofit field. That is the nature of my spirit; the for-profit world doesn't fill me up.
"So, I made a covenant with myself that if I go back into the workforce, I have to be serving."
The majority of Mackey's chemotherapy was held at M.D. Anderson's Sugar Land site, and during her first chemo session alone, she searched for employment opportunities online, using filters to pull careers with literary, educational and sales aspects.
The first listed opportunity was WITS — Writers in the Schools.
"When I saw that, the chemo and everything else disappeared," Mackey said. "I forgot where I was."
A fierce drive and purpose ignited within
her that moment, "and I applied," she said.
The more she learned about WITS she "became enamored with all the things it offered," and envisioned herself "becoming a part of this working family."
"I told my mom, I just know I'm going to get this job."
Mackey was right.
She was ultimately offered the position of director of fundraising, and the day before she was hired at WITS, Mackey rang the hospital bell declaring her cancer-free.
For her, that bell was more than a declaration of her health. Not only was Mackey battling breast cancer, but she also lost her father during this same rough period.
She considered that season of searching since leaving the classroom, and within that reflection, she found a message.
"My journey led me to the front door of Writers in the Schools," Mackey said before explaining that Writers in the Schools and M.D. Anderson are connected by a partnership.
"M.D. Anderson saved my life, and Writers in the Schools. is life-saving," Mackey said. "This is a deep and personal connection. (Joining Writers In The Schools) was God's gift to me for beating cancer."
WRITERS IN THE SCHOOLS
Now focused on her position as WITS' Director of Fundraising, Mackey is propelling forward with raising awareness about the program in Fort Bend, where the nonprofit has already operated with some area campuses.
Her hope, she said, is to create more partnerships in her community.
With a presence that is four decades deep, Writers in the Schools partners with community organizations and schools to provide creative writing programming for kindergarteners through high school seniors.
Through its workshops and programs, camps and community readings, Writers In The Schools, or WITS as it's more commonly called, enhances the quality of student writing by connecting pupils and their teachers with professional writers such as authors, journalists or even spoken word artists.
WITS runs summer writing camps, offers a 24-week-long creative writing program, and its community programs include the Meta-Four Houston, Space City Slam Series, Emerging Writers Fellowship, and Second Verse Open Mic Series.
The Space City Slam Series is a free youth poetry competition that invites performers ages 13 to 19 to compete for a spot on the Meta-Four Houston youth poetry slam team.
The Second Verse Open Mic Series is a monthly open mic series for performers ages 13-19. On the second Saturday of each month, young poets, spoken word
WITS 'engages children in the power and joy of creative writing and revolutionizes teaching.'
— Christina Mackey, Writers in the Schools, director of fundraising
For more information about Writers in the Schools, visit www.witshouston.org.
artists, singers and emcees perform their original work. The Emerging Writers Fellowship is a 10-month apprenticeship program for creative writers and performers from 19 to 24 years old.
The support provided by WITS makes a difference, said Mackey, who added that she particularly enjoys slam poetry.
"I like listening to the young people express themselves," she said.
Another community youth initiative is the Houston Youth Poet Laureate Program, which identifies young writers and leaders committed to civic and community engagement through poetry and performance.
It's an initiative of Writers in the Schools, the Mayor's Office of Cultural Affairs and the Houston Public Library. Through these efforts such as these, Mackey said WITS "engages children in the power and joy of creative writing and revolutionizes teaching."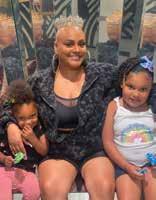 OF ALL THIS COMES COMMUNICATION
Mackey understands "the bureaucratic standards teachers are held to" because she was once a public school educator. But she was quick to underscore that those standards don't bind a WITS writer, "who just gets to exist in the classroom" subsidizing student writing.
Witnessing WITS' impact — from the execution of its mission to the results heard or read in the words of the youth the nonprofit supports — has given Mackey a bit of, what she jokingly calls, "retro-envy."
She recalled the chance she had, as a student, to contribute to a book and become a published author as part of a program offered to her high school. The experience, which included learning from an editor who mentored and encouraged their work, was enriching.
But, she noted, it wasn't as long as the WITS programs.
"Graduating high school as a published author is already insane," she said.
"But, imagine if I had 24 weeks."
"We are teaching children how to express themselves across all mediums, specifically in writing," Mackey said. "And out of all of (the programs and workshops) comes communication because it encourages youth expression," Mackey said. "And communication is how we navigate the world ...
"That's why I say (WITS) is life-saving."
The WITS Impact
WITS Community:
Since 1983, WITS has worked handin-hand with educators and professional writers to teach students the craft of writing. WITS revolutionizes the way reading and writing are taught, nurturing the growth of the imagination and awakening students to the adventures of language.
Key highlights: Free writing workshops and public readings at parks, libraries, hospitals, and community centers for youth
WITS Creative:
Students develop critical thinking skills in fun and effective ways that teach " the writing process in alignment with state standards. WITS summer camps nurture storytelling, literacy, and creative learning.
Key highlights: Largest literary arts organization in Texas; renowned creative writing summer camps include a 25-year partnership with Rice University
WITS Performance:
Encourages self-expression and literacy among the youth. Professional poets work with teens, helping youth explore and express their truths through writing and performance workshops and culminating poetry slams.
Key highlights: Students develop their craft as writers, gain confidence, and improve their public speaking skills
WITS Collaborative:
Writers engage teachers in a cycle of writing experiences that include group " writing, lesson planning, and classroom co-teaching. This job-embedded professional development model provides teachers with professional writers as coaches.
Key highlights: Students and teachers see significant gains in writing and reading standardized test
WITS Digital:
WITS has implemented a new digital initiative in partnership with Histrionix Learning Company. WITS Digital is an innovative program that combines writing and game-based technologies, bridging the process of writing with that of game design.
Key highlights: Digital portfolio for student games; Game Jam/Story Slam for each class that includes access to National STEM Video Game Challenge
WITS Alliance:
The WITS Alliance is a professional network of 35 literary arts education programs and individuals who serve K-12 students and provide professional development for their teachers.
Key highlights: Educational leader at the Association of Writers and Writing Programs conference
Christina Mackey with her children Suri and Elliyah.
MAY 8 • Hometown Happenings
9 LIVE IN THE MOMENT Trusted and Proven Est. 1994 - Richmond, Sugar Land and Katy Offices - FREE CONSULTATIONNO RECOVERY, NO FEE 281-491-5000 Office@reedterrylaw.com www.reedterrylaw.com Reed & Terry, LLP ACCIDENT AND INJURY LAW Jackson R. Reed Travis B. Terry
Terry
Jackson R. Reed Travis B.
Sugar Land partners with county to meet needs of pet population
Sugar Land City Council recently approved an agreement with Fort Bend County to provide surgical veterinary care to homeless and abandoned animals.
The partnership is intended to leverage and coordinate regional resources, utilize a broader spectrum of expertise and better meet the needs of Sugar Land's pet population.
"The city currently contracts with multiple veterinary establishments to provide medical care, including sterilization and other surgical procedures," said Director Environmental and Neighborhood Services Dawn Steph. "We've been successful in hiring a full-time licensed veterinarian who allows us to expand the medical services provided in our facility, but we do not have the surgical facilities to provide sterilizations and emergency surgeries."
The Fort Bend County animal shelter in Rosenberg has a surgical suite and veterinary technicians to operate the surgical suite, but they do not have a licensed veterinarian to perform the surgeries.
The agreement allows the utilization of the city-employed veterinarian to provide certain veterinary surgical services utilizing the surgical room at the Fort Bend County Animal Shelter. Sugar Land will transport city animals to and from the Fort Bend County animal shelter and provide a licensed veterinarian and veterinary technician, if needed. The county has agreed to provide the surgical room, support staff, supplies, drugs (controlled and uncontrolled) and all medications necessary to perform the surgeries.
Sugar Land will continue to explore opportunities for regional partnerships that meet the needs of citizens and the local animal population.
Former museum director Rogers earns Bliel Award
Claire Rogers was rewarded for unwaning support of Fort Bend County as the 2023 recipient of the Bert E. Bleil Heritage Award inside the Fort Bend Museum on March 30.
The Bleil Award has been presented annually by the Fort Bend County Historical Commission since 2009 to a person or organization for exceptional efforts and achievements in developing and promoting heritage tourism, promoting an awareness of and appreciation for historical preservation, the identification and protection of historic sites and features, and the preservation of historical and cultural resources in Fort Bend County.
The award is named for Bleil, the former Chair of the Fort Bend County Historical Commission, who first envisioned this method of acknowledging exceptional achievements in historic and cultural preservation.
Rogers stood gratefully as she accepted the honor from Research and Markers Committee member Ana Alicia Acosta.
"Bert was so passionate about the history of our county that it needed to be celebrated and remembered," Rogers said at the podium during her acceptance speech. "I appreciate this honor. It's been a pleasure to work, play and live in this community and I count it as a great privilege to meet and work along with some many people."
Rogers has worn many hats in her 20-plus year career of sharing the stories that make up Fort Bend County's history with the public.
After earning a master's degree in social work from the University of Houston, she moved to Richmond in 1988 with her husband, Ron, where they raised their two children.
Claire volunteered at Lamar Consolidated ISD and taught community Bible study.
Claire and Ron joined what was then called the Fort Bend Coun-
ty Museum Association.
She began volunteering at the museum and was hired as its education coordinator in 2002.
Claire became the museum manager in 2009 and served as the executive director of the Fort Bend County Museum Association, now known as the Fort Bend History Association to reflect its wide range of offerings, from 2014 to 2022.
She has also served in several leadership roles with the Fort Bend County Historical Commission since 2009 and currently serves as its secretary.
Claire was born in Port-au-Prince, Haiti where her father, Octave, worked as a manager with the Haitian American Sugar Company and her mother, Scottie, taught ESL classes.
The family moved several times between Haiti, Dominican Republic, and Louisiana while her father pursued his career in the sugar industry.
She attributes her life-long interest in making history accessible to the public with two people: her father, who instilled in his children the importance of learning about the people in the different communities where they lived, and her eighth-grade history teacher, who made American history come alive.
Claire also began developing a keen sense of how to share history with others when she received the eighth-grade social studies prize for her depiction in clay of the three branches of US government.
She was at the helm of the Fort Bend History Association in April of 2018 when a small fire broke out at the Fort Bend Museum.
Although the fire was quickly contained, there was smoke damage throughout the museum.
Claire helped guide the museum through a $2 million capital fundraising campaign, which allowed the museum, and the stories it tells, to be expanded and reimagined.
The museum reopened to visitors in July 2021 with a greater emphasis on the diverse people whose stories represent the history of the County.
The new museum's versatility allows it to host community events, like the Bleil Award presentation, and to showcase community art exhibits.
Claire said she is especially proud of the mosaic river at the entrance of the new museum which includes elements of design telling the stories of the different groups that have moved here and the events which make up our shared history.
Among her many awards and achievements, Claire was previously recognized as commissioner of the year by the Fort Bend County Historical Commission in 2012, received the "Community Builder Award" from the Morton Masonic Lodge in 2016, and was presented with the Central Fort Bend Chamber of Commerce's "Legacy Impact Award" in 2022.
She has been active in the Texas Association of Museums, the
Continued on page 14
10 • Greatwood Monthly 10 •
the Town
Talk of
Photo by Nick Irene | Fort Bend County Historical Commission Chairman Chris Godbold presents the Bert E. Bliel Heritage Award to former museum manager Claire Rogers during a special ceremony at the Fort Bend Museum.
FIN-106184 *Special conditions apply 21175 Southwest Fwy. • Richmond, TX 77469 www.claytonoaksliving.com
Leave the worries of home ownership behind and move in to a community where you can continue to live life on your terms. With the extra help of everyday tasks or personal care, you'll have more time to enjoy life and keep it simple for both you and your adult children. Call or Visit Today! 832-500-3971 A Curated Lifestyle in a Safe, Comfortable Home
Continued from page 10
Southeast Texas Association of Museums, and the American Alliance of Museums.
She served on the Richmond Historic District Commission from 2014 to 2022, has been a board member on the Sugar Land Heritage Foundation and Museum, and has recently been invited to serve on the advisory board of the Fulshear History Association.
Rogers joins Robert Crosser, Virginia Scarborough, Willie Ann McColloch, Billie and Jack Wendy, Michael R. Moore, Chuck Kelly, Sadie Williams, Bruce Grethen, Renee Butler, Franklin R. Schodek, John William Walker, Wolfram M. Von-Maszewski, Bob and Marcia Vogelsang, Vickie Lymm Tonn, Rene Lamb and Bettye J. Anhaiser as awardees.
'Amazing cowboys'
6 inducted into Black Cowboy Museum Hall of Fame
Story
and Photos
by SCOTT REESE WILLEY | swilley@fbherald.com
Harold Miller started riding bucking broncos when he was a teenager.
Now 66, Miller can vividly remember the last time he climbed on the back of a snorting, thrashing horse and held on for 8 very long seconds.
It was last weekend.
"I ride every weekend, and I don't have plans to stop anytime soon," said Miller, one of six people inducted into the Black Cowboy Museum Hall of Fame.
Also inducted into the hall of fame were David Solomon, Gary Richards, Calvin Greeley Jr., Jeff Cook, and Sherman Richardson.
They were each awarded a shiny silver buckle.
The ceremony and banquet were held at the Rosenberg Civic Cen
Now Open
14 • Greatwood Monthly
ter.
Hall of fame inductee Jeff Cook (right) of Richmond is a member of the Cowboys Professional Rodeo Association and a gold card member of the PRCA. At left is Black Cowboy Museum founder Larry Callies.
Black Cowboy Museum founder Larry Callies presents a buckle to hall of fame inductee Gary Richard.
Black Cowboy Museum founder Larry Callies presents a buckle to hall of fame inductee Harold Miller.
Hall of fame inductee Calvin Greely Jr. mentored two world champion calf ropers — Joe Beaver and Fred Whitfield.
NEW RICHMOND LOCATION NEW RICHMOND LOCATION BEST MARGARITAS IN TOWN! BEST MARGARITAS IN TOWN! Happy Hour All Day Mondays & Tuesdays - Wednesdays - Friday 11 - 6:30PM VISIT US AT MYGALLITOS.COM 20420 SOUTHWEST FWY RICHMOND, TX 77469 832-363-3322 Catering Available Lunch Specials Vegetarian & Healthy Options 4000 Avenue I • Rosenberg, TX 281-342-4664 www.VisionTrends.com Our full range of comprehensive eye care services at family-friendly prices, Including: n Eye health care for all ages n Treatment of eye diseases n Immediate care for eye emergencies n Full line of fashion and budget eyewear LASIK evaluation and co-management Specialists in contact lens fit and comfort Faris Ohan O.D. Ouida Middleton O.D. David S. Schaub O.D. Focused on Trusted Vision Care U.S. Healthy Vision Month
Now Open
Attendees came dressed in their finest cowboy boots and Stetsons.
Tables were adorned with decorative boots filled with bouquets of flowers.
Barbecue was served.
The convention hall featured saddles, historical blurbs and photos of some of the best Black cowboys in history.
The inductees spent the first 30 minutes or so introducing themselves to guests and regaling listeners with their stories of long nights, mean bulls and feisty broncos.
Miller, who enjoyed sharing humorous tales of woe and wonder, was shoeing horses until midnight Thursday — his full-time job — at his ranch in South Carolina and then made the 17-hour drive to Rosenberg.
"I could have ridden tonight and maybe won a lot of money, but I wouldn't miss this for the world," said Miller, who is ranked third in the world in bareback riding.
"I could have won up to $1,500 but I wanted the buckle. The buckle
was more important than the money."
Larry Callies, founder of the Black Cowboy Museum in Rosenberg, said the buckles are a token honor in recognition of what the inductees have contributed to professional rodeo and the American way of life.
"For many, many years, Black cowboys were mostly ignored or forgotten," Callies explained. "The white cowboys got all the glory, won all the buckles and saddles and made all the headlines. But Black cowboys also won buckles and saddles, yet they went unrecognized. We're trying to right that wrong."
Next year's hall of fame ceremony will be bigger and include three of the most successful Black cowboys ever, Callies said.
Yet, this year's inductees will be hard to top, said Harold Cash, who served as the master of ceremonies for the event.
"Some of the people we are going to recognize tonight are among the best cowboys and the best rodeo riders ever," said Cash, a 2010 Hall of Fame inductee of the Multicultural Western Heritage Museum, who knew many of Friday night's inductees personally.
Not all inductees have to be Black cowboys or even professional rodeo riders. Some provide livestock for rodeos or supported Black cowboys in other ways.
Recognized were: Jeff Cook, Gary Richard, Harold Miller, Sherman Richardson, Calvin Greely Jr. and David Solomon.
Edmund Samora, program director at the Black Cowboy Museum, thanked the Fort Bend County Commissioners Court and the Rosenberg City Council for their ongoing support of the museum. He also thanked the Black Cowboy Museum board of directors for their hard work in putting together the ceremony. Samora also applauded the inductees who took time out of their busy schedules to attend the ceremony.
"Thank you for being such amazing cowboys," he said.
• 15 To advertise, call 281-342-4474
The family of Sherman Richardson accepts the buckle for their late father, who was inducted into the Black Cowboy Hall of Fame.
Refacing, Cabinet Painting, Custom Cabinets, Redooring , and More Locally owned and operated by Joe
Amanda Boyd. LOVE YOUR KITCHEN AGAIN! WE ALSO SPECIALIZE IN BATHROOM REMODELS Serving the greater Houston Region South of 1-10 OR $1,000 OFF any project over $10,000 Restrictions apply. Expires 5/31/23 12 MONTHS 0% INTEREST FINANCING AFTER BEFORE 281-699-8657
The family of David Solomon accepts the buckle of their late father, who was inducted into the Black Cowboy Hall of Fame.
and
New online Environmental Sustainability Club to launch
Fort Bend County Libraries will launch a new online "Living Sustainably Club" on May 15, from 6 to 7 p.m. The topic for the month will be "Texas Superstar Plants," presented by Fort Bend County Master Gardener Suma Mudan.
FBCL's Living Sustainably Club programs will be live-streamed through Webex so that participants can participate virtually and interact with others in real-time. This monthly club is an online one by choice — a conscious effort to minimize the carbon footprint by reducing the use of fossil fuels.
Guest speakers will share information on various topics that focus on discussing, educating, and demonstrating how everyone — from individuals to businesses — can live sustainably within a budget.
For the inaugural meeting, Suma Mudan will talk about Texas Superstars® — plants that provide superior performance under Texas's tough growing conditions. Learn about growing Superstar perennials, annuals, semi-tropical plants, trees, and edible plants, and get ideas on incorporating them into garden designs.
Plants are designated Texas Superstars by the Texas Superstar Executive Board, which is made up of seven AgriLife Research and AgriLife Extension horticulturalists, after years of field trials around the state. According to AgriLife Extension horticulturists, to be designated a Texas Superstar, a plant must not only be beautiful but must also perform well for consumers and growers throughout the state. Texas Superstars must be easy to propagate, which should ensure the plants are widely available throughout Texas and reasonably priced. Texas Superstar is a registered trademark owned by AgriLife Research, a state agency that is part of the Texas A&M University System.
Free and open to the public, the Living Sustainably Club will meet
online on the third Wednesday of every month. Different topics will be presented each month.
Registration is required; a link to the Webex teleconference will be emailed to all who register. To register online at the library's website (www.fortbend.lib.tx.us), click on "Classes & Events," select "Virtual Programs," and find the program on the date indicated. Participants may also register by calling FBCL's Communications Office at 281633-4734.
Garden Club of Richmond sells almost 11,000 caladium bulbs
Garden Club of Richmond experienced a change of scenery when they attended their monthly meeting as guests of Kathryn Joseph in the saloon room of Joseph's Cafe and Coffee Shop.
Roberta Terrell, hostess, and her co-hostesses Donna Kay Tucker, Sandy McGee, Evalyn Moore, and Carolyn Pope offered a clever western-themed buffet of Cowboy Caviar Tex Mex Dip, Chicken salad canapes, Cactus canapes, Campfire Cheese Ball, Pecan Sandies, and Chocolate Chip Cow Patties.
The program by Jamie and Adam Busch, owners of Family Design Co. located in Richmond, gave background information on the inception of their business of family planning events, design, and a garden center of specialty plants. Moving here from California five years ago, the couple reevaluated their life choices after the loss of their mothers in a short period.
Both their mothers' diverse approaches to design, casual comfy and proper fine dining, influence their shop. Other influences include Adam's grandmother who maintained beautiful gardens and painted floral pictures. Jamie's grandmother did her floral paintings on china dinnerware. One of Jamie's favorite
Greatwood Veterinary Hospital
At Greatwood Veterinary Hospital, we are dedicated to providing excellent and compassionate care for your furry, family friends. We offer full veterinary services in our new, spacious 6,500 square foot facility. Our experienced and caring veterinarians and staff strive to provide the best quality care available for your pets, with an emphasis on client education and an understanding of your pet's specific needs. We would like to be partners with you in ensuring your pet's good health and well-being. In addition to full medical, surgical, and dental veterinary care, we also offer boarding, grooming, and cremation services. Greatwood Veterinary Hospital has been providing affordable and quality veterinary care to the Fort Bend area for over 15 years. It is our hope that we can meet all your animal's health care needs with our warm, friendly, and knowledgeable services.
To make an appointment for your pet or for more information, please call us at (281) 342-7770 or visit us at 401 Crabb River Road in Richmond.
16 • Greatwood Monthly 16 • Gardening
www.yourkpc.com ◆ 281-646-1700 MPL36673
How's your Air Conditioning? TACLB00119162E We're Now Offering Heating & Air Conditioning Services! Apartments • Restaurants • Hotels • Stores • Office/Commercial Buildings Industrial • Grocery Stores • Manufacturing • Residential
So…
pieces is a pitcher graced with a California Poppy.
These inspirations influence their home décor choices bringing nature into the home—vintage mixing with modern. Many of their pieces have a story behind them. A grand millennial approach has brought back Ashley prints, florals mixed with plaids, bright colors, and gold filigreed mirrors. There is a renaissance of house plants in the home possibly stemming from more people working from home and having time to care for them. The couple puts together gift baskets and plants preparing them with special touches and flair.
Family Design Co. is open Tuesday through Saturday 10 a.m. to 4 p.m. and opens every second and fourth Sunday in tandem with the Farmers Market in the back lot from 10 a.m. to 2 p.m.
After the program club president Courtney Raska opened the meeting by thanking Kathryn Joseph and the luncheon hostesses for their contributions. Nancie Rain and Roberta Terrell reported that 10,950 caladium bulbs were sold this year for the club's fundraiser. Community service chairman, Barbara Benes, was thrilled to announce that the fundraiser's success will allow all expenses to be covered on this year's civic project to beautify the Moore Home garden paths lining the entrance sidewalk. In addition to the civic project, tilling, soil replenishing, and caladium bulb planting will be added to improve the Moore Home Anniversary Garden. Members who donated to the Spring Break Garden Project received thanks from the Fort Bend County Museum.
The Nominating Committee presented the slate of officers for 2023-2024 for a final vote. New officers will be Deidre Doggett, president, Susan Farris, vice president, Roz Kavanaugh, secretary, Justine Huselton, treasurer, and Claudia Wright, parliamentarian.
Two new members, Theresa Crowell and Stephanie Williams, were accepted for membership.
• 17 To advertise, call 281-342-4474
Flanking the impressive floral arrangement in the saloon setting for their meeting are garden club hostesses L-R Donna Kay Tucker, Roberta Terrell, Sandy McGee, and Carolyn Pope.
Financing or Layaway Available! No Appointment Needed! We Specialize in All Diamonds Including Lab Grown Diamonds! 281•342•2112 940 3rd Street • Rosenberg, TX 77471 info@dostalsjewelry.com www.dostalsjewelry.com
Kathryn Joseph, who provided the meeting place for the Garden Club of Richmond, admires some of the influences of the owners of Family Design Co.-Jamie Busch with her grandmother's hand-painted china plate and Adam Busch with a picture of his grandmother holding her plate-sized hibiscus bloom.
Art League of Fort Bend's Spring 2023 LSAG Judged Art Show Winners
18 • Greatwood Monthly 18 • Arts & Entertainment
Eugenia Algaze García, Second prize pastel art
Brenda Bowman, First prize mixed media
Richard Warns, First prize acrylic painting Fereshteh Solati, First prize
Manuel Boudreaux , First prize drawing Michelle Florence , First and second prize photography
Claudia Diaz, First prize acrylic painting and Mayor's Choice Award
Daniyal Loya, Multiple prizes for drawing
Noah Stein, Multiple ribbons for abstract experimental paintings
Anga Gabaut , First and second prize for sculpture
Thomas Ohlman, First prize for drawing Lynette McQueen, First prize
Kay Hand won the Fran Knuepple award for her sculpture and first prize for mixed media painting
Summer
Reading Challenge kicks Off May 29
Fort Bend County Libraries presents special reading challenges during the summer to encourage reading among children from birth and up, as well as teens and adults.
"All Together Now" is the theme for this year's Summer Reading Challenge. Online registration for the 2023 Summer Reading Challenge, which takes place at all Fort Bend County Libraries (FBCL) locations, will begin on Monday, May 29, and continue through August 31. Library activities for children begin during the week of June 5 and continue through July 29.
Children from infancy through school age are invited to come to the library to read a lot of great books and join in some fun activities to kick off a great summer.
Younger children will enjoy the "Summer Reading Challenge for Children," while students in grades 6-8 can participate in activities for older kids in the "Middle School Summer Challenge." Teens in high school can participate with adults in the "YA/Adult Summer Reading Challenge" to win prizes.
There is no charge to join the Summer Reading Challenge, and it is open to everyone, regardless of the county of residence. Participants may register at any Fort Bend County library, or they may register online by going to the FBCL website (www.fortbend.lib.tx.us) and clicking on the "SRC Sign-Up" image, which will become available on May 29. When the online registration form has been completed, readers will then have their own online page on which to record their books and reading time.
Participants may also register and log books/reading time by downloading the free Beanstack Tracker app to their mobile devices
Bar, Grill & Good
from the Apple App or Google Play stores. Fort Bend County Libraries and the Summer Reading Challenge will appear as options when the program starts on May 29.
Reading rewards can be redeemed beginning Monday, June 5. The last day to pick up awards is August 31. Prizes may be collected from any FBCL library.
The Summer Reading Challenge is sponsored by Fort Bend County Libraries, the Friends organizations that support the county library system, and by the Collaborative Summer Library Program, a consortium of states working together to provide high-quality children's summer-reading program materials for public libraries.
Continued on page 22
• 19 To advertise, call 281-342-4474
Fridays, Saturdays & Sundays 114 Agnes Rd, Richmond TX 77469  713-560-1804 Dine In or To Go! Happy Hour Thursday all day & night $2 Mimosas Every Saturday & Sunday STEAK& SPIRITS Prime cuts, fresh seafood and cocktails in a stylish setting
Times Our Weekly Specials Sunday Brunch & Build Your Own Omelette Platters With Steak & Eggs BLT With Fries Thursday's - Chicken Fried Ribeye Dinner & Bingo Night Wednesday Night is Steak Night! Wine & Whiskey Half Price ALL NIGHT! 4PM-2AM Saturday - Lunch Poboy Specials Bloody Mary's and more... $5 SALOON HOURS: Wed-Fri 3 PM – 2 AM  Sat-Sun 11 AM – 2 AM For reservations please call 713-560-1804
2023 LCISD Auto Tech Auto Fest
Herald Photos by SCOTT REESE WILLEY
The 2023 Auto Fest was held March 25 at the LCISD natatorium in Rosenberg. Proceeds from the vehicle entry benefit LCISD automotive classes.
for about four years. He said the body was in good shape when he purchased it but he had to have some work done on the engine, suspension and exhaust. It's the first time he's ever entered the vehicle in a car show. Ken Carritue, who owns and operates Yesterday's Car Care, helped with the restoration and joined Tealer at the car show.
Austin
to
"I drove it five miles
my house to here and
is the farthest I've ever driven it," he said, adding that it is also the first time he's shown the vehicle at a car show since he purchased it two years ago. He bought it for $11,000 and spent a few thousand more, fixing the carburetor and getting the wheels to work.
20 • Greatwood Monthly 20 • Education
Rodger Lyle wipes down the engine on his 1966 Ford Mustang he inherited from his dad, who bought it used in 1972 for $400. Lyle entered the cherry red beauty in the LCISD Auto Tech Auto Fest car show at the natatorium in Rosenberg.
Photo on Right Jarrid Tealer poses by his 1981 Corvette, which he entered in the 2023 LCISD Auto Fest. Tealer, a special agent with Homeland Security, has owned the vehicle
LIMITED-TIMEOFFER SAVE OVER 33% Mail Delivery Special Convenient Mail Delivery YES!I'd like to receive convenient mail delivery of the Fort Bend Herald. Please start my 13 week subscription and bill me later at the low rate of only $1.24 per week. THAT'S A SAVINGS OF OVR 33% off the regular retail price, plus it is delivered to you three times every week. Name_______________________ Phone_______________________ Address______________________ Apt/Lot#______________________ City/State____________ Zip______ For faster service call 281-342-4474 PO Box 1088 • Rosenberg, TX 77471 SUBSCRIBE ONLINE AND READ ONLINE – ANYWHERE! Subscribe to the Fort Bend Herald E-Edition and read it on your phone, tablet, or desktop computer, anywhere you like! Call us today to subscribe 281-342-4474 Or, visit us online at FBHerald.com YOUR BEST AND MOST RELIABLE SOURCE FOR NEWS AND INFORMATION E-EDITION IS FREE TO PRINT SUBSCRIBERS
Elementary School fifth-grader Abigail Goodrich, 10, joined grandfather John Hanks of Richmond at the LCISD Auto Fest. Hanks showed his 1953 Dodge truck, which he helped
restore.
from
this
by NICK IRENE | nirene@fbherald.com
Esther Adriane Mathews Gray spent her life aiding those less fortunate. Now, many within the community reminisce about her selfless contributions following her death.
Gray, 47, passed away April 5, 2023, surrounded by family and friends after a fiveyear battle with cancer.
Her outreach made Gray a beloved figure within the community as the founder of the Lunches of Love nonprofit organization.
LoL began as a ministry of First United Methodist Church Rosenberg during Christmas break in 2009. The organization grew into a fruitful relationship with Lamar Consolidated ISD, where they helped feed more than 4,000 children across 18 LCISD schools and three Fort Bend ISD schools.
Lunches of Love fed those who qualified for the state's free lunch program by offering low-income families a free sack lunch during extended school holidays and weekends.
LCISD Supt. Roosevelt Nivens called Gray the ultimate embodiment of a caring person who put others' needs ahead of herself.
"She saw a need in this community and worked hard to provide a solution," Nivens said. "Lunches of Love is not just a project of love; it is the legacy of her love for the children of this community. While we are saddened by her passing, we know that her passion for people will continue through the Lunches of Love program and the new elementary school built in her honor."
Her philanthropy led the LCISD Board of Trustees to name an incoming elementary campus after Gray during the April 26, 2022 board meeting.
The estimated completion of the Gray Elementary School at 7222 Powerline Road in Richmond is scheduled for July.
Alex Hunt, LCISD Board of Trustees President, said there were few more deserving of the recognition.
"Her record as a pillar of service and humility in the Lamar CISD community is unquestionable," Hunt said. "It is our hope that the many young men and women who enter those doors are inspired to be of service to others just as she was in this community."
Fort Bend County Commissioner Pct. 1 Vincent Morales expressed his condolences on behalf of the county commissioners.
"I am heartbroken to hear of the passing of Adriane Gray," Morales said. "She did so much for the Fort Bend community. Her work with Lunches of Love will live on in the lives of young people in our schools and community for years to come. We were all blessed to know her and are better people because of her."
Esther Adriane Mathews Gray was born in Richmond, Texas on June 4, 1975, and graduated from Lamar Consolidated High School in 1993. After attending Blinn College in Brenham, she received her Interior Design degree from Houston Community College and formed her own design company. She married Christopher Bryan Gray in 2002, and they became partners in both marriage and careers. Adriane won many design awards for her beautifully planned homes. In addition, she served as Nursery Director for her church, First United Methodist Rosenberg, for 19 years.
Adriane's passion in life was her vision of Lunches of Love which she created in 2009 to help end childhood hunger in Fort Bend County. Adriane spent the next 14 years leading and volunteering all of her time to make a difference in as many children's and families' lives as possible. Her motto, "Together we can end childhood hunger, one step at a time" was what she lived by each day.
Adriane was also instrumental in securing the purchase of Rosenberg's original Lane Bowling Alley for Lunches of Love's permanent home, and it became a landmark of color and happiness under her guidance and love.
• 21 To advertise, call 281-342-4474
In Remembrance
Lunches of Love founder leaves a loving legacy
Esther Adriane Mathews Gray
1320 Thompson Rd. · Richmond, TX 281-342-5022 Tamara S. Osina D.D.S . Family and Cosmetic Dentistry Mon.-Thurs. 8-5 • Fri. 7-3 (Early morning appointments available) 1320 Thompson Rd. · Richmond, TX 281-342-5022 • osinadds.com Tamara S. Osina-Felinski, D.D.S. & Daisy Montaño, D.D.S. D r e a m D i n n e r s M i s s o u r i C i t y D E L I C I O U S E A S Y S I M P L I F I E D Order Online d r e a m d i n n e r s c o m / m i s s o u r i c i t y t x 5 4 18 H i g hw a y 6 S o u t h, S t e 2 16 M i s s o u r i C i t y, T X 7 7 4 5 9 Grab & Go Meals Store Pickup In-Store Assembly Sessions Home Delivery Breakfast, Side Dishes, Desserts No subscription Order as often as you need. Call /Text 281-499-1800 Choose 4 Medium or 2 Large meals for only $79! Special Offer! Meal Prep Starter Pack Dream Dinners Missouri City Thaw, Cook, Enjoy!
Photo by Diana Nguyen | From left are, Lunches of Love volunteers Brandy Winner, Beth Villarreal, founder Adriane Gray, Gloria Couch and Tracy Kilpatrick during the nonprofit organization's Two Millionth Lunch celebration in 2017.
Continued from page 19
SUMMER READING CHALLENGE FOR CHILDREN
Younger children are encouraged to read or listen to as many books as they can and they will earn rewards based on the total number of books they read or have read to them. For the first five books read, the child will receive a bookmark. The rewards continue with a certificate for 10 books, a color-changing wristband for 15 books, and a reading trophy for the first 20 books read. For every 20 books read, the participant's name will also be written on a cut-out shape of a bee to be displayed in that branch library.
Drawings for puppets will take place weekly. The names of readers who complete the goal of reading 20 books or more will be entered into a drawing for gift cards -- donated by the Friends of the Library organizations -- from area stores. One winner from each library location will be selected in a drawing that will take place in early September.
MIDDLE SCHOOL SUMMER READING CHALLENGE
Exciting free activities are planned, while area readers in grades 6-8 participate in the Middle School Summer Reading Challenge by logging online the time they spend reading.
Upon completion of 10 hours (600 minutes) of reading, readers will receive a mystery prize. After completing 20 hours (1200 minutes) of reading, they will receive a trophy. The names of participants who complete 20 or more hours of reading will be entered into a drawing for a $25-gift card – donated by the Friends of the Library — that will be awarded to one lucky reader at each branch library, in a drawing that will take place in early September.
YA/ADULT SUMMER READING CHALLENGE
Adults of all ages, including young adults in high school, may participate in the YA/Adult SRC by logging online the time they spend reading.
All YA and adult readers who complete the goal of reading for 1,000 minutes will earn a Stowaway Jotter Set, while supplies last. In addition, the names of participants who log at least 1,000 minutes of reading time will be entered into a drawing for a $25-gift card – donated by the Friends of the Library — that will be awarded to one reader at each branch library in a drawing that will take place at the end of August.
An ultimate grand prize will be awarded to one reader from throughout the library system. Participants in the YA/Adult Summer Reading Challenge who complete the program by logging 1,000 minutes of reading time will be entered into a drawing for a 32 GB Fire HD 8 tablet with a red case, which will be awarded to one winner in the library system on August 31, which is also the last day to pick up awards.
For more information, see the Fort Bend County Libraries website (www.fortbend.lib.tx.us), or call the branch library nearest you or the library system's Communications Office at 281-633-4734.
Kids On Stage Summer Camp opens next month
Cast Theatrical Company will host theatre summer camps for youth from 8 to 14 years old, starting June 26.
The camps will provide children with the opportunity to experience the creative process offered by live theater through a Performance Camp and a Theatre Crafts Camp.
The theatre company also offers full and half-day options to accommodate most parents' schedules.
In the Performance Camp, participants will audition for, rehearse and perform a play.
The final day will feature an evening performance, and every child is guaranteed a role.
The Theatre Crafts camp will complement the Performance Camp by teaching participants how to create sets and props, as well as makeup techniques and technical skills (sound and lighting). All of the components will be featured in the Performance Camp play. Camp sessions were designed so that participants can attend one or both camps and learn a different play and skill set (props, set and techniques).
Attendees will receive a CAST Kids On Stage T-shirt, a video link to the performance and candid footage from the entire week, and a memento they will create from their theatre experience to take home, and
two tickets for family members to use for the Friday evening performance.
For each session, campers may choose a half-day camp, or select both camps for the full day.
Mornings: Performance Camp 9 a.m. – noon
Participants will rehearse Monday through Friday, with a performance on the evening of the last day. Families will be invited to the Friday evening performance.
Afternoon: Theatre Crafts Camp 1 p.m. - 4 p.m.
Participants will learn how to make props, fashion costumes, paint set pieces, learn about tech (sound and lighting), and handle additional prep work for a theatre production.
Participants will also be able to take home a theatre prop made during camp. Campers will have the opportunity to attend the Performance Camp play with family and see their work featured onstage.
Session 1: June 26-30, 9 a.m. – 12 p.m. and 1 p.m. - 4. p.m. The registration deadline is June 9.
Session 2: July 10-14, 9 a.m. – 12 p.m. and 1 p.m. - 4. p.m. The registration deadline is June 30.
The camp cost $150 for one child, for a half day and $225 for one child for a full day. Fees for additional siblings are $100 for a half day and $175 for a full day.
For more information, visit www.casttheatrical.com/kids-on-stage.
Fort Bend Boys Choir to host Spring Concert Celebration
Join the Fort Bend Boys Choir for their Spring Concert on Friday, May 12. The concert begins at 7 p.m. at First United Methodist Church-Missouri City, 3900 Lexington Blvd. in Missouri City.
Music Magic, their music enrichment class of six and seven-yearolds, will open the evening, followed by the Town-Training Choir. Next, the award-winning Tour Choir will perform, singing many of the songs featured during their upcoming summer performance tour to Minnesota. Tickets are $18 for adults and $5 for children 12 and under. You can purchase tickets at the door or through their website at fbbctx.org/product/spring-concert-tickets/.
This concert is a great way to herald in the spring season while showing your support of the Fort Bend Boys Choir of Texas, said choir officials.
"And if you know of any families with young boys, it is the perfect time to invite them to a choir concert so they can see what their sons could be a part of — a time-honored tradition that not only teaches music, but also life lessons such as leadership, self-confidence, etiquette and so much more," said the organization in a statement to the public.
For more information about auditions, ticket information, or the choir itself call 281-240-3800, visit fbbctx.org, or follow the FBBCTX on Facebook, @FortBendBoysChoir.
22 • Greatwood Monthly
• 23 To advertise, call 281-342-4474 Residential & Commercial Service Licensed Insured Heath McClure, Owner M-40315 Responsible Master Plumber rangerplumbing@gmail.com 832-868-8065 RANGER PLUMBING COMPANY www.plumbersugarland.org Locally Owned & Family Operated Since 1993 (281) 2518 1st Street Rosenberg, TX 77471 341-5779 COUPON $500 O F F* A Complete Roof Job of 35 Squares or More $50 O F F A Repair *Discount May Not Be Combined with any other Coupons *Insurance job upgrade coupon Ceramic Tile Flooring Counter Tops Wood Floor Refinishing Wood & Laminate Flooring 281.342.5193 RosenbergCarpet.com ROSENBERG Carpet & Flooring "What's On Your Floor Matters" Ceramic Tile Flooring Counter Tops Wood Floor Refinishing Wood & Laminate Flooring Shower & Bath Remodel Neighborhood Business Directory Business Apple Maids •We Offer Quality Service •Reasonable Rates •Weekly & Bi-weekly Service Are You Tired of Being Dropped in the Grease By Other Maid Services, Then Call Apple Maids" 832-818-8778 Established Since 1995 Call For Your FREE In-Home Estimate •Guaranteed Scheduled Cleaning •Tools & Supplies Provided Comprehensive Physical Therapy to Meet Your Unique Needs 4911 Sandhill Drive 2nd Floor Sugar Land, TX 77479 281-340-1300 jford@obmc.org CryerPhysicalTherapy.com Jennifer Ford, PT, Physical Therapy Wellness Therapies 1308 James Street Rosenberg, Texas 77471 "Our clients become family and we are here to celebrate their WELLNESS" Joyce Long Internationally Certified Colon Hydrotherapist & Instructor Nationally Certified Massage Therapist #ME0170 Services by appt only. 281-344-0095 www.Joycelongwellness.com Lymphatic Drainage Therapy & Instructor Lymphatic Facials • Gift Certificates Reflexology • Infra Red Saunas Ion Cleanse Hand • Foot Bath Colon Hydrotherapy (Colonic) By M.D. Prescription Only (Yours or Our) READERS CHOICE FORTBENDHERALD 2022 Best Message Therapist in Fort Bend County MassageVoted#1Therapist 2yearsinarow!
THERE'S A BETTER APPROACH TO CANCER CARE in Sugar Land
At Houston Methodist Neal Cancer Center, we treat every aspect of your cancer. Leading oncologists work with our specialists across disciplines to minimize cancer's effects on major organs. One comprehensive team — dedicated to your individual care — uses the latest research, treatments and technology to stop your cancer. From infusion and clinical trials to surgery and reconstruction, our innovative care is available in Sugar Land.
That's the difference between practicing medicine and leading it.
Your health and safety are our priority. We are taking every necessary precaution to keep you safe.
281.274.7500
houstonmethodist.org/cancer-sl
24 • Greatwood Monthly
The Woodlands Willowbrook
Katy-West Houston Sugar Land
B aytown Tex as Medical Center Clear Lake