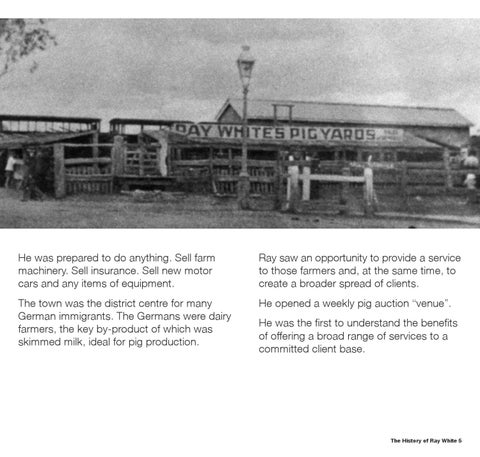 He was prepared to do anything. Sell farm machinery. Sell insurance. Sell new motor cars and any items of equipment.
Ray saw an opportunity to provide a service to those farmers and, at the same time, to create a broader spread of clients.
The town was the district centre for many German immigrants. The Germans were dairy farmers, the key by-product of which was skimmed milk, ideal for pig production.
He opened a weekly pig auction "venue�. He was the first to understand the benefits of offering a broad range of services to a committed client base.
The History of Ray White 5
His Name, His Values, His Story  
His Name, His Values, His Story