NORTH CAROLINA
MARCH 2023
The RantMonthly
SANFORD,
HEY,BATTERBATTER PLAY BALL
Local High Schools | Sanford Spinners | Thomas Harrington | Carlos Collazo | Sports Complex Update
Trusted
Spring is here!
2 | March 2023 @therant905
Gina Allen
Rachel Beauchemin
Michael Davis
Amy Lyczkowski
John Ramsperger
Jenn Tinsley
Roger Lyons
Kellie Klein
Lena Jamerson Jamie Jones
Matt Dilworth
Real Estate Professionals that know this market and are ready to help you.
The RantMonthly
March 2023 | Sanford, North Carolina
A product of LPH Media, LLC
Vol. 5 | Issue 3 | No. 48
Editorial
Gordon Anderson | gordon@rantnc.com
Billy Liggett | billy@rantnc.com
Jonathan Owens | jonathan@rantnc.com
Richard Sullins | richard@rantnc.com
Advertising Brandon Allred | brandon@rantnc.com
(919) 605-1479
Contributors
Ben Brown, Lily Jones, Charles Petty
Editorial Board
Dottie Hinson, Kit Keller, Mae Mordabito, Doris Murphy, Helen Haley Marla Hooch, Ellen Sue Gotlander, Betty "Spaghetti" Horn and Evelyn Gardner
Find Us Online: www.rantnc.com
Facebook: facebook.com/therant905
Twitter: twitter.com/therant905
Podcast: rantnc.podbean.com
The Rant Monthly is located in beautiful Sanford, North Carolina. Please address all correspondence to LPH Media LLC, 3096 South Horner Boulevard #126, Sanford, NC, 27332. Editorial email: gordon@rantnc.com or billy@rantnc.com. Advertising: brandon@rantnc.com.
The Rant Monthly is published monthly.
The Rant Monthly is wholly owned and operated by LPH Media LLC, a North Carolina corporation. Submissions of all kinds are welcome. This publication is free — one per reader, please. Removal of this newspaper from any distribution point for purposes other than reading it constitutes theft, and violators are subject to public flogging and ridicule. Printed by Restoration News Media
The Rant Monthly | 3 rantnc.com
Copyright 2023, LPH Media LLC, all rights reserved. 5 Retail/correspondent/wholesale divisions 5 Direct agency lender 5 Operating in all 50 states (and the District of Columbia) 5 Largest privately held, single shareholder mortgage banking firm in the U.S. 5 In-house lending (we originate, process, underwrite, and fund our own loans) Why Choose CMG Home Loans? TEAM CHET AT CMG HOME LOANS Chet Mann, Area Sales Manager, NMLS# 171268 P 919.777.0114 E teamchet@cmgfi.com 212 HAWKINS AVE , SANFORD, NC 27330 | BRANCH NMLS# 1792593 CMG Mortgage, Inc. dba CMG Home Loans dba CMG Financial, NMLS# 1820, is an equal housing lender. To verify our complete list of state licenses, please visit www.cmgfi.com/corporate/licensing and www.nmlsconsumeraccess.org. CHET MANN TOP 1%
LLC in Raleigh, NC.
A witness to 'history'
Sanford's Ashley Owens, while on a weekend getaway with her family in Holden Beach south of Wilmington, shot a picture of the U.S. government shooting down the suspected Chinese surveillance balloon that made its way from Montana to the coast in February.
On Feb. 4, a U.S. military fighter jet shot down the balloon at 2:38 p.m. over the Atlantic Ocean. According to reports, President Joe Biden approved of the operation over water "as soon as the mission could be accomplished without undue risk to American lives under the balloon's path."
Owens, wife of The Rant's Jonathan Owens, shot the photo with her phone (not bad for 60,000 feet away) while among several bystanders who were watching it all unfold in real time.
"They went to the beach I stayed at the house because I'm lazy," Jonathan Owens said. "They noticed everyone looking at the sky then saw it themselves. Pretty wild."
DID YOU KNOW?
The first well-known UFO sighting occurred in 1947, when Kenneth Arnold claimed to see a group of nine high-speed objects near Mount Rainier in Washington while flying his small plane. Arnold estimated the speed of the crescent-shaped objects as several thousand miles per hour and said they moved "like saucers skipping on water." In the newspaper report that followed, it was mistakenly stated that the objects were saucer-shaped, hence the term flying saucer. Sightings of UFOs increased, and in 1948 the U.S. Air Force began an investigation of these reports called Project Sign. — Britannica
PAGE FOUR
FOUR MISFORTUNES FROM 'HOMER AT THE BAT'
It's a baseball edition, and 31 years later, let's revisit four of our favorite misfortunes from the classic Simpsons episode
Yankees
Don Mattingly was kicked off the team for his sideburns being too long. Even after shaving them, Mr. Burns isn't impressed.
More interested in being a tourist in Springfield than playing ball, the Hall of
4 | March 2023 @therant905
The owners of Family Grounds Coffee Company have been hard at work renovating the former Wicker Street home of Karma Boutique and Coffee Bar with the hopes of opening sometime in the coming weeks. Photo: DSI on Facebook
KEN GRIFFEY JR.
Perhaps foreshadowing MLB's steroid debacle, Ken Griffey gets addicted to Mr. Burns' brain & nerve tonic and suffers severe, crippling gigantism.
DARRYL STRAWBERRY
Darryl's the only one that gets to play in the big softball game, yet he reveals a softer side when heckling chants of his name cause him to shed a single tear.
OZZIE SMITH
Famer misses the game after falling into the "Mystery Spot," a tourist trap.
DON MATTINGLY
legend
COFFEE SNEAK PEEK
The Rant Monthly | 5 rantnc.com
6 | March 2023 @therant905 Your Trusted Sanford Dealership wilkinsoncars.com • cadillacofsanford.com 3335 NC-87 South • Sanford • (919) 775-3421 Serving Lee County and surrounding areas with high quality sales and service for nearly 70 years
Our unabashed love for the great game of baseball
Imust have spent at least 33 percent of my childhood playing whiffle ball. When we weren't in school, playing actual organized team sports, stuck inside playing video games on a rainy day or sleeping, we were usually outside — my little brother and I — with a few neighborhood friends doing our best Rod Carew or Julio Franco batting stances and trying to crush a plastic ball (covered in electric tape or duct tape for maximum velocity) over a nearby chain-linked fence or over the side of someone's house.
It all sounds very "Sandlot," I know, but there's a reason that movie reasonates so well with the Gen X crowd. Before hanging with friends was as easy as tracking down a WiFi password, we gathered outdoors and played games. And in the 80s and 90s, baseball still had a stranglehold on our imaginations.
Football and basketball rule the sports
landscape these days, and I'm a sucker for those sports, too. But Sanford, North Carolina, is still a baseball (and softball) town. And if you're even a casual follower of this publication or our website, you've probably come to realize that we like to, on occasion, celebrate this fact.
I'm writing this intro to the March 2023 edition of The Rant Monthly while looking out the window at a gorgeous 76-degree late February day. I realize this near record-breaking hot streak is the result of a future global catastrophe, and that we'll all rue the day we celebrated warm winters, but for now, on this day anyway, it's a welcome sight. And it makes a "Baseball Edition" of The Rant all the more relevant.
In these pages, we'll provide and update on future Major Leaguer (current Minor Leaguer) Thomas Harrington, a feature on national baseball writer and television
personality Carlos Collazo, tell you what's going on with the future athletic complex and provide previews of some of our baseball and softball programs in Lee County.
And, yes, the photos are very Southern Lee-heavy in this edition. Before our blueand-gold readers point this out, please recall we did a similar service for Lee County High before football season a few years back. As for the private and charter schools — hey, we'll get to you eventually, too.
Thank you, as always, for reading The Rant. Whether baseball or softball is your thing or not, we hope in the very least you take the time to enjoy the upcoming warmer weather and perhaps take in a game — any game — this spring and watch the next generation enjoy the spoils of youth.
Play ball.
— Billy Liggett
Baseball and softball players from Southern Lee High School spent some time with photographer Ben Brown before their first scrimmage game in February to bring you this very orange and blue cover of The Rant Monthly
The Rant Monthly | 7 rantnc.com
THE COLD OPEN SANFORD, NORTH CAROLINA The RantMonthly MARCH 2023 HEY,BATTERBATTER PLAY BALL Local High Schools Sanford Spinners Thomas Harrington Carlos Collazo Sports Complex Update
Lee County's
Venue 2454 Cotton Road • Sanford Contact by email thefarmoncotton@yahoo.com thefarmoncotton.com /thefarmoncotton
Premiere Wedding
ARREST MADE IN MURDER OF LOCAL MAN MISSING SINCE DECEMBER
Lee County Sheriff Brian Estes said investigators identified a body found in January in the Osgood area as Michael Bradley Cox, who was reported missing in December.
The remains were located in a heavily wooded area behind 1741 and 1745 Farrell Road and were in a 55-gallon barrel that also contained concrete. Medical examiners removed the concrete and discovered "a dismembered body," according to Estes.
After the discovery, deputies charged 42-year-old Jackie Lamar Bright (pictured, below) with murder.
According to Estes, Bright "has a very extensive criminal history and was released from prison in May of 2022. He was currently on parole when the Lee County Sheriff's Office placed Bright into custody for unrelated charges of possession of a stolen vehicle and controlled substance violations on Jan. 6. Bright bonded out of jail and was arrested again on Jan. 11 by the Lee County Sheriff's Office for the parole violation and additional violations."
Estes said Bright is currently in custody of the Department of Corrections. The investigation is ongoing and additional charges are expected.
"I would like to thank Lee County Emergency Services, Moore County Emergency Services, Deep River Fire Department, Cypress Point Search and Rescue Dive Team, the North Carolina SBI, NC Trooper Association K9 unit, NC K9 ERT, Sanford Public Works, Moore County Public Works, and the dedication of the men and women of the Lee County Sheriff's Office for their hard work. I would also like to extend my condolences and prayers to the family of Michael Bradley Cox," Estes said.
THE LEAD
LEE COUNTY
School board adopts calendar with earlier start in defiance of state law
By Richard Sullins richard@rantnc.com
The Lee County Board of Education voted 6-0 on Feb. 14 to begin the 202324 school year two weeks earlier than originally planned – on Aug. 14 – and in defiance of a state law.
The issue has long been a bipartisan priority for many groups in the county. But it wasn't until the school board shifted to a Republican majority in the 2022 election that enough critical mass emerged to take action in the face of a state law that's been on the books for almost 20 years.
That law stipulated no school system may start its academic year before the Monday closest to Aug. 26. At the time of its passage in 2004, the bill found significant allies among the North Carolina tourism industry, who believed it necessary to help related businesses retain a large enough pool of student workers for summer activities, coupled with the desire of families to have more time available in the hot days of summer for family vacations.
Board listens to survey responses
But one unintended consequence of a later start was that the fall semester didn't end until the middle or latter part of January,
several weeks after returning from the holiday break. That meant many students could suffer from "learning loss," or educational setbacks many students experience during extended periods away from the classroom.
A survey on the issue conducted after the new Republican majority took office last December received more than 1,400 responses. Just over 79 percent favored changing the starting date from Aug. 28 to Aug. 14.
This earlier start will also mean the fall semester will end — with exams completed — before the holiday break. Classes at Lee Early College will begin on Aug. 8 and the year-round schedule for Tramway
8 | March 2023 @therant905
Students at B.T. Bullock celebrated their 100th day of school for the academic year on Feb. 9. Under the new school calendar, that 100th day would happen a few weeks earlier every year.
Photo: B.T. Bullock Facebook
Elementary School still starts for students on July 19, as previous versions of the calendars for 2023-24 have established.
Consequences for breaking state law?
The law doesn't contain language establishing a specific penalty for intentionally violating state law on school calendars. But language from a lawsuit filed against a similar action taken by a school board in Union County may provide insight as to what sanctions could potentially be imposed in the event of a lawsuit.
The Union County school board in December adopted a policy very much like the one adopted Feb. 14 by the Lee County board. The Union County board rolled back the starting date there to Aug. 9, almost three weeks before the date allowed by state law.
A lawsuit filed by a Union County parent and a second parent who claimed damages as a business owner spoke to the possible penalties that could be imposed on those members who defied the law.
The Union County board ultimately reversed its decision.
As local board members spoke about the proposal on Feb. 14, it was clear they were aware their vote to would be in violation of state law. None of the board's members asked their attorney, Stephen Rawson of the Raleigh-based Tharrington Smith firm, for advice or input before the vote.
Republican member Sandra Bowen made the case for sticking with the requirements of the current state law. She was the only member to abstain from the vote.
"I just want to make sure that we are abundantly clear that Calendar C does not abide by North Carolina state law and as such, when we take our oath of office to uphold … the laws and constitution of the state of North Carolina, that we place our hands on the Bible and swear to uphold that law as it exists, whether I like that law or not," she said.
But the other members were less concerned about the potential for legal challenges. For many of them, the issue took precedence and they saw it as a line that needed to be drawn.
Board vice chair Eric Davidson, a Republican, drew a historical parallel.
"In 1517, a man who believed that the church had become one that was unintended nailed 95 statements to the church door," he said. "And because of his action, we have the word 'protestant,' and in that word is its root word, 'protest,' and we can go back through the course of history and see that there were times when people needed to take a stand."
Republican member Alan Rummel maintained "we do have local authority to adopt the calendar of our choice. I railed the previous board for giving up that authority on at least one instance."
Another Republican member, Chris Gaster, supported ignoring the state law.
"I'm willing to stand up against the law, so be it, if it's for the betterment of our children," he said.
The proposal to change the calendar for an earlier start also drew support from the board's two Democratic members. Member Jamie Laudate spoke of the difficulty in going against a law enacted by another governing body and said he had prayed about the issue and had spoken to others about it.
"It's a no-brainer as far as being of benefit to our students, our teachers, our community, to our stakeholders, to our county taxpayers. It's revenue-neutral and not a decision taken lightly but it's a decision I think we need to make," he said.
What happens next?
Board Chair Sherry Lynn Womack, a Republican, appeared before the Lee County Board of Commissioners earlier in February to ask for a resolution supporting a change in the state law.
Meanwhile, two bills are working their way in the state legislature on the calendar issue. House Bill 86 was introduced in the House of Representatives on Feb. 9 to give school districts the same flexibility on starting and ending dates. Among its co-sponsors is Rep. John Sauls of Sanford.
But it will be an uphill push for either of the measures to make it into law. Republican Senate Majority Leader Phil Berger's office told The Rant last week that Berger has other priorities this year.
"It's not on his radar this term. Not at all. It's not going to happen," a spokesperson said.
The Rant Monthly | 9 rantnc.com
Spring Concert Series M A Y 1 2 - 1 3 downtownsanford.com M A Y 1 3 into into Spring Spring Events Events PIEDMONT BLUES MURAL DEDICATION A PRIL 22THRO U G H NOVEMBER 1 1 April 20 & 27 May 4 & 11 March 8, April 5 & May 3
FROM THE DOGWOODS
I AM FROM NC | BY ADAM DUSSAULT
I am from the dust and dirt roads, from cookout five-dollar burger tray with bacon and cheerwine cherry soda.
I am from the old garage with oil stains and metal shavings, that tell the stories of past projects that have come and gone.
I am from the dogwoods that grow among the creek, the morning glories that glisten with the morning dew as the sun rises.
I am from dussault and rushatz, from michael and terri and the fire where we gather to enjoy each other's company.
From the saying, "early bird gets the worm" and "early to rise, early to shine," pancakes and bacon with real maple syrup.
I'm from the cool breeze around the poconos cabin nestled in the hillside, from the frozen lakes of New Hampshire perfect for ice fishing, the snow covered mountains with slopes of every difficulty waiting to be tamed.
The summit where you can see in every direction white mountains sprouting from the ground miles below, and the green forest trails where an occasional dirt bike may be heard.
I am from north carolina, where the sun shines bright through the dogwoods.
By Billy Liggett
It had been months since Terri and Michael Dussault lost their 22-yearold son, Adam, to a tragic dirt bike accident when Terri finally found the strength to sort through some of his belongings, which included stacks of recent essays and assignments from his time at Sandhills Community College. Among the papers were old English tests — a few C's and D's, as English wasn't Adam's strongest subject — and as the rummaging went on, Terri was close to shoving it all away and calling it a day.
The last paper she grabbed, however, caught her attention. It was structured differently. It included positive words written in green ink by his instructor like, "beautiful," "nice!" and "wonderful details."
Titled "I am from NC," the paper Terri Dussault held in her hand was a poem written by her son as an assignment a few years earlier. Personal to its core, the poem revealed a side of Adam that Terri and Michael didn't know was there.
continued, Page 12
10 | March 2023 @therant905
Months after tragic death of their 22-year-old son, parents find a tucked-away poem that reveals a more personal, observant, thoughtful side
Photos of Adam Dussault shared by his mother, Terri, doing some of the things he loved — from dirt bike riding and mechanic work to family vacations in New Hampshire, both of which are described in his poem, "I am from NC."
Count on us. For quality healthcare, close to home. Nothing is more important than your health. It's why we're here, providing personalized, compassionate care whenever you may need it. So you, your family and our community can all thrive. From the routine to the unforeseen, count on us. To find a healthcare provider, call 800.483.6385 Enhanced cleaning, mask requirements and social distancing to help keep you safe.
"I was grieving. I was struggling. But in that moment — a moment where I just felt so hopeless — I find this gift from my son," Terri recalls. "It was just this massive reassurance as a mom. You know, we think we know our kids and that nothing like this can surprise us, but it was just such a wonderful surprise. I didn't know this side of him. In his 22 short years, he had so much to offer this world, and reading this brought such comfort. It gave me a lot of hope."
The Dussaults lost their son in July to injuries he suffered during an after-work ride on his beloved dirt bike. Uniquely gifted and innovative in all things "mechanical," Adam was well on his way to a career in the field, having just finished his associate's degree in automotive systems technology from Sandhills Community College and working at the time for Honda Suzuki of Sanford. Their photos show a young man who loved getting his hands dirty, who loved being outdoors and who loved, more than all of it, riding that bike.
All of this is shared in the poem. None of this was new to Terri. But it's the poem itself that is the enigma. A pleasant enigma that adds new depth to an already meaningful life.
Cookout burgers, Cheerwine, metal shavings and oil stains in a garage aren't often the stuff of poetry. Dogwoods, morning glories and the dew at sunrise are. "I am from NC" is a love letter to all of it. There's beauty in the "dust and dirt roads."
"There was so much in this piece that made me realize there was something much deeper about him than showed others," she says. "I'm so thankful that he had teachers and instructors who brought this out of him. English was never his strongest subject, but he was such an incredibly observational young man. And now we've learned that he was pretty good at expressing some of that."
Those first three lines alone would have been enough to warm a mother's heart. The next three provided insight the Dussaults will cherish forever — that he loved his family, was proud to be a part of it and appreciated the places that were important to them like the backyard fire pit and the cabin in New Hampshire (the state is Adam's only use of capitalization in the poem).
"It made me go, 'Wow. He really got it," Terri says. "He really knew how important family was. And look, you're a 22-year-old young man and you're doing this push to start your own life and be on your own, and that push isn't always pretty. It's not always comfortable. But it has to happen eventually, and so there are you times where you wonder, 'Do they really appreciate their family? Are they proud of where they came from?' Well, guess what. Yes, Adam was."
Since finding the poem, the Dussaults have created framed versions of it, printed over a photo of Adam in a dirt bike race, and sent it out to family members and friends as gifts over Christmas. Aside from the gifts, they were hesitant to share the poem online or share their story for publications like this.
But grieving is a process, and for Terri, the decision to reach out to a local writer to talk about her son was a part of that process. They're not the only family that has dealt with unspeakable grief. Her story shows that hope can be realized in even the darkest times. Finding the poem, she says, was an "unbelievable gift" from God.
"And it was a gift from Adam, because it was definitely exactly what I needed at the moment," she says. "Now, I want to share that feeling I got when I first read those words with everybody. It just gives you hope. Knowing this young man was even much more than his own mom knew. I just think that's a cool thing."
The summit where you can see in every direction white mountains sprouting from the ground miles below, and the green forest trails where an occasional dirt bike may be heard. I am from north carolina, where the sun shines bright through the dogwoods.
12 | March 2023 @therant905 3611 Hawkins Ave. Sanford, NC 27330 (919)775-5803 www.florettaimports.com
Unnecessary, but no surprise
In his written introduction as a school board candidate last April, Republican Chris Gaster stated that he was not qualified for the position "by education or stature," but because God had placed in his heart to be a "voice for Him and a voice for parents."
"I'm fed up with the sinful agendas that are removing innocence from children. Schools that promote an agenda rather than an education," he wrote.
Gaster was the top vote-getter in the Republican primary in May, and he became one of three firsttime GOP members of the board in the November election. Barely a full month into his first term, Gaster's agenda was realized with a social media post criticizing SanLee Middle School for scheduling a play, "Almost, Maine," which he said "sexualized" students.
"Sexual content is not a part of a school curriculum to be acted out on some stage," he wrote. "Second, one of the plots has individuals of the same sex admire and kiss each other."
SanLee officials, looking to avoid any unnecessary smite from the new Republican-led board, swapped plays, opting for a safer production called "Oddballs." In our reporting on Feb. 2, The Rant pointed out that SanLee's version of "Almost, Maine" would be an age-appropriate middle school version of the already objectively tame play, and that the same-sex scene (which features two men or two women only talking about their feelings) would feature a boy and a girl instead.
Instead of privately inquiring about the play and expressing his concerns to the school, Gaster went public to denounce the play and the school with only half the information in his arsenal. He called for parents to contact the the school, "ringing the phone off the hook."
Nobody should be surprised. This is exactly why he ran. There is a gross misconception in right-wing circles that our teachers, drama coaches, librarians and other staff members are here to "indoctrinate" our children and lead them toward this perceived life of "sin." There is a mindset that censoring books, plays and music are the cures in public education. To hell with the idea of funding teachers and promoting diversity.
Gaster jumped the gun on this one, and it won't be the last time. We ask him and the rest of the board to focus on the task at hand — making our schools safe for everybody and creating a learning environment where they all can thrive.
COLUMN | BILLY LIGGETT
MEMORIES FROM THE 'HURL'
The microwave was located just outside of my office, to the right and down the hallway on the left. It was an old machine — perhaps born in the 1970s, based on the brown color and recent carbon dating of the fossilized cheese stuck to the inside of its greasy walls. The timer was of the dial variety. Digital numbers had yet to be invented.
It was a machine so ridiculous and, yet, so impressive that we created a Facebook page in its honor. Look up "The Herald's Old Microwave" today, and it still exists. While The Sanford Herald's newsroom evolved from cutand-paste design to film and eventually computer software like Quark XPress and eventually Adobe InDesign, that microwave remained — its "ding" not only a reminder that your food wasn't anywhere near as hot as it should be, but also a defiant statement to the technology around it that it would never die.
When I learned recently that The Herald's building in downtown Sanford was sold to a Raleigh-based company called Mago Properties, I turned to two other former Herald co-workers and current Rant co-owners Gordon Anderson and Jonathan Owens to ask them about their favorite memories from the old three-story news hub. Sure, The Herald isn't going anywhere for now, but just knowing that times are a-changing got me a little nostalgic for the building I spent many (many) hours and microwaved many meals in between 2007 and 2011.
Gordon and Jonathan got nostalgic, too, and much of what was said over a 30-minute span will never see ink. We were young(er), and we had a good time at work. When you spend anywhere between 40 and 75 hours a week in one spot that isn't home, you're bound to really get to know the people you share that space with.
What people who have only seen the building from the outside might be surprised to learn is that on the inside, it's a huge structure. Even when the newsroom and advertising department were larger during my years there, they only took up roughly half of the top floor. The rest of the space included an unused design room, a scary dark room once used by photographers and a storage room we'd occasion-
ally rummage through when we needed junk. We also had a hidden bathroom that I only found out about in Year 2 (when I finally earned the newsroom's trust, I guess).
As for my memories, there are many. Climbing up on the roof for fresh air or to look out over downtown Sanford was a fun bit. We were only a little scared of falling through the ceiling.
There's the time the big tornado hit Sanford in 2011, destroying a large swath on the south end of the city, but outside of the Herald's office, all we saw was a trash can roll down the street and fall to its side with a sad thud when the winds picked up. We thought that was all there was to it, until we heard the sirens.
There's the time I brought my first-born daughter into the newsroom to meet my friends. She's 13 now and learning to drive down our little street.
The election nights where the company bought us pizza (one year, it was Chinese food), and R.V. Hight danced for our entertainment. The late nights when we waited for a UNC or a Duke title game so we could make a big deal about it in the next day's paper.
The time I hid on the ledge outside of Gordon's window and performed a pretty good jump scare for no reason. And then there's the time I fired Gordon. That happened in the building, too.
It was only four years of my life, but I'll never forget my time at The Hurl, as we called it (not because it made us sick, but because that's how so many pronounce it around here). So many interesting people came and went in that short span — not just the people I worked with, but also the officials and community members who made me feel welcome here. Many of these people I still keep up with. Many of them I consider friends to this day.
If The Herald building ever does cease to be a newsroom, the ghosts will live on (and, hey, I stayed until 2 or 3 a.m. several times ... there were some weird noises). And should they ever need to partially thaw a frozen burrito in about five minutes, I know the perfect machine they can use.
14 | March 2023 @therant905
o Email me at billy@rantnc.com. Ding!
OPINION
EDITORIAL
GUEST COLUMN | JOHN CRUMPTON
LEE COUNTY IS READY FOR GROWTH
The Rant has asked me on several occasions in recent years to write a guest column on topics relevant to local government and Lee County. As the sitting county manager, I never thought it was appropriate to do so.
But with my retirement effective Feb. 28, I decided it would be OK to give a few personal and professional opinions for readers to think about when I am no longer the manager. I certainly will have different perspectives on many issues than readers. Some of my opinions may even shock a few. But my 25 years of experience in local government and seven as an adjunct professor at the UNC School of Government have exposed me to lots of issues that I've had to view from various political points of view. Over the next three months, I will give you a look into how a local government manager thinks. The first topic will be growth.
No issue is more difficult to manage in local government than growth. I've managed in several hot spot areas, and each jurisdiction had their unique issues with growth (or lack of growth). There are always two camps — progrowth and anti-growth. It's always surprised me when people say "we aren't ready for growth." Why? Every board I worked for was pro-growth. Whether it was building homes or expanding commercial and industrial areas, growth was always the focal point. Growing tax base and creating jobs was what most politicians ran on. So, when people say we aren't ready, who are they talking about?
Locally, the city of Sanford and Lee County have been partners in an effort to grow since I started here 16 years ago. In 2013, both boards along with the town of Broadway, the Lee County Economic Development Corporation and the Sanford Chamber of Commerce began in intensive review of how to attract growth. After working with a consultant for almost a year, the Sanford Lee County Partnership for Prosperity, later renamed the Sanford Area Growth Alliance, was created. All meetings of the working group were open to the public and local media wrote about the work. The goal of SAGA
is to create economic growth which includes new jobs and investment in our community. The city, county and SAGA set the course that would lead to our current economic boom back in 2014.
Seeing that growth was coming, the various partners began updating our joint land use plan. Again, numerous public meetings were held seeking input on how we should grow into the future. The plan outlined the growth corridors for the city, where they would extend sewer and improve water services. All three boards adopted the plan in 2016. Due to the rapid growth in recent years, the plan now needs to be updated. Citizens will get another opportunity to take part in the growth plan.
The county has been preparing for growth by planning for future parks and recreation facilities and a new library. The county has also built reserves to address capital and opportunities that may come up in the future. Our capital improvement plan outlines our needs of the future. The county's financial position has never been better. County staff has been watching and preparing for growth. So, when people say we aren't ready, they can't be talking about Lee County Government. Normally they are talking about two major issues — roads and schools.
The county is not responsible for roads under North Carolina law. That responsibility falls to the city of Sanford and the North Carolina Department of Transportation. Both have done an excellent job expanding U.S. 1 and building the 421 Bypass. I know Tramway is a bottleneck and needs to be addressed. Outside of this area, future projects in the DOT transportation improvement plan will continue to address traffic issues in our community. We are in a lot better shape than a lot of surrounding communities.
So that leaves the county responsibility to build schools. This includes K-12 schools and Central Carolina Community College. We do not have an immediate need to build new schools for the K-12 system. Over six years ago, a report given to the county commissioners showed the seating capacity in total for all schools in Lee County Schools to be 10,400. At that time, the average daily membership was around 10,100. We were headed for needing a new school, and then
an interesting thing happened — ADM began to drop. The ADM in September of 2022 was around 9,200 students. With three new charter schools, growth in two private schools and more than 800 students now being home schooled, the need for a new school in Lee County is not imminent.
Depending on who is looking at the numbers, there are between 800 to 1,200 seats available in Lee County Schools. If growth in the public schools started, there would probably be a need to redistrict to take advantage of the current seating capacity. We can also add trailers while we are getting ready for the construction of new schools.
That's not to say there won't be a need down the road. Due to the number of residential units approved for building by the city and county, planning has begun. Now that we know where the residential growth will occur in Lee County and Sanford, we can begin the acquisition of future school sites. Once the county and Board of Education own the sites, it will reduce the time to build a new school by 12 months.
Speaking for Lee County Government, I can say we are ready for the growth. Plans are in place, and I am confident the county can adapt and meet the needs of the citizens.
So that leaves who isn't ready? To be honest, it's usually the people saying we're not ready. When a citizen steps up to the podium and says we aren't ready for all these new developments, I believe they're really saying they aren't ready for those developments to land in their backyard.
I hear a lot of people say they would like a Target in our community. Target looks at population and household income as the top two matrices (along with many others) as indicators of where to locate a new store. As our community grows in population and continues to add jobs that pay really well, we will become more attractive to companies like Target. We are getting very close to their numbers. Are you ready for a Target to come to Sanford? The answer is probably yes. Are you still ready if it lands in your backyard or causes more traffic as you leave your home?
READER RESPONSE
LIFE SPRINGS DREAM CENTER
I know and have known many of our commissioners, present and past, over the years as a life-long citizen of Lee County, and I am dismayed at the personal and professional attacks that have taken place in the commission and the operation of Lee County Government recently. I do not care which "party" one might belong to. Personal attacks and questioning of ones faith, integrity and character have no place in our county commission; I do not care who brought something forth, nor how it was responded to, nor by whom.
Commissioners — please, refrain from this type of activity. I may not agree politically with each of you, nor do we see eye-to-eye of all items concerning our county, but I respect the position each of you hold, and expect, as a citizen, that our commissioners stand tall and look after our County without all this type of "hoopla."
Hayden Lutterloh III
Why was the Dream Center the only organization given an opportunity to apply for these funds? Why did the commissioners, two of which attend Life Springs, not want to table the application as the county manager advised so due diligence could have been made by all the commissioners? Now that the cat is out of the bag and other worthy established organizations know about the funds, why are they not being allowed to apply for the funds? I know how the commission works, and I have never seen such a stealth way of funneling taxpayer funds to only one organization without giving others a chance to apply.
Jeff Cashion
[Cameron Sharpe] looked so unprofessional throughout this meeting rocking back in his chair like he was a 16-year-old in math class. Argumentative and aggressive. Stating he would not move on with the dream center vote because of someone making a statement against him? Childish.
Ashley Wilson
Who would have guessed that some screwy shit would result from putting a fresh-out-of-college Womack puppet in office? Big shocker.
Curtis Armstead
The Rant Monthly | 15 rantnc.com
o
Dr. John Crumpton retired as Lee County Manager after 16 years on Feb. 28.
16 | March 2023 @therant905
Southern Lee High School student-athletes Jade Fore, Emma Bridges, Macie Lucas, Cameron Richey, Jalan Jones and Ashton Donathan.
Photo by Ben Brown
PLAY BALL! | THE RANT'S 2023 BASEBALL/SOFTBALL PREVIEW
THE NATIONAL STAGE
Like his fellow Southern Lee graduate now pitching in the Pirates' farm system, writer and analyst Carlos Collazo has found success in the world of Major League Baseball
By Jonathan Owens
When baseball fans in Sanford tuned in to Major League Baseball's draft coverage last July to find out where hometown boy Thomas Harrington was heading, they witnessed a convergence of local baseball success on a national stage. On ESPN's and the MLB Network's national telecast to provide his insight on Harrington and all of that day's picks was Carlos Collazo, like Harrington a graduate of Southern Lee High School (2012) and like Harrington, a young man making it big in America's Pastime.
Collazo has risen through the ranks of baseball prospect punditry in short order and is now a national writer for Baseball America, one of the foremost authorities in the sport.
Growing up in Sanford, Collazo devel -
oped a love of the sport on the fields at Deep River-Northview.
"I always played baseball growing up," he said. "I love baseball. Once I realized that, at some point, the playing career was going to come to an end, I tried to figure
The Rant Monthly | 17 rantnc.com
Southern Lee High School an UNC-Chapel Hill graduate Carlos Collazo appeared on ESPN and the MLB Network's coverage of the 2022 MLB Draft and even had the chance to analyze fellow SLHS graduate Thomas Harrington.
Together we can discover your dream home!
out how to stay involved in the game."
He also loved writing, and in high school, he wrote blogs about the Atlanta Braves while playing for the Cavaliers. He credits his mom, educator Kim Collazo, for instilling a love of reading and writing in him at an early age.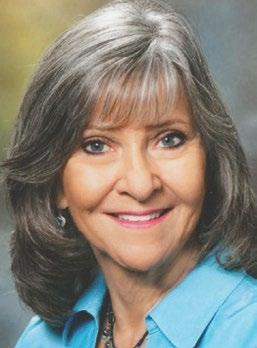 "She always encouraged me to be creative and to write and I think in high school, she really pushed me to start my blog," he said. "I was like, 'Oh, I like writing. I like baseball. Why don't I try this?' So I just kind of started doing it as a hobby in high school. And then it turned into a job."
That love of writing served him well at the Daily Tar Heel, the student newspaper at UNC-Chapel Hill. He credits his four years covering all sports at the paper with allowing him to build up the portfolio to score an internship at Baseball America, which is headquartered in nearby Durham.
"I think I was probably more dedicated to the DTH than my classes, which was maybe at times not beneficial," he said. "But I think, looking back now, it probably was the right path."
He covered many sports at UNC, including the infamous 2016 NCAA Championship game where Kris Jenkins sank a 40-footer at the buzzer to lift Villanova over the Tar Heels. But his first love was baseball.
A full-time job opened up at Baseball America just as he graduated, and he jumped on it. Collazo has been building his career there ever since and is now respected nationally for his insight on baseball prospects. The past year marked the sixth year he has appeared on nationally televised MLB Draft coverage.
He said it was "awesome" to get to talk about his hometown and Southern Lee on this year's show.
"It's fun in general to watch the draft and watch these guys have the biggest days of their life," he said. "But when Thomas (Harrington) was picked, it was definitely a little bit more for me just knowing that everyone in Sanford was probably watching it and just seeing the success that he had had in his career and just being able to talk a little bit about him. From my perspective, it was really cool."
COLAZZO ON HARRINGTON
"I can't wait to see what Thomas does with the Pirates. He's a great pitcher. I think what is most impressive about Thomas is that he is so advanced as a pitcher and his ability to throw strikes and throw strikes at a high level. At Baseball America, we talk about control versus command. Control is just your ability to throw strikes, and command is your ability to throw specific strikes. So hit targets within the zone, up or down, in and out to hitters. He has such a clean and easy arm action and delivery, and his athleticism is very apparent when he's on the mound. And the stuff is coming.
"I think you look at him physically, there's more strength that he's going to add in the future, even with the way that his fastball velocity, and the power of his slider, the way those two pitches were trending up during his draft-eligible spring with Campbell was really impressive.
"I think we're only really seeing the start of the sort of stuff that he's going to throw in a couple of years. He'll look like a different pitcher, just in terms of the radar gun readings and the stuff you'll see out of his hand. But with his foundation of command and advanced pitching ability. I think that he's got a really exciting future."
The television appearances are nice, but his love of writing remains strong. He said he doesn't see a jump to TV in his future anytime soon, though Baseball America does afford him opportunities beyond writing. He currently hosts a popular podcast for the outlet as well.
"I really like where I'm at. I don't think that TV comes naturally to me. It's definitely a learning curve for me still, but the ability to be at Baseball America and try to be an expert in a very niche area, which is prospects in general. And then more specifically, the draft that I'm doing, I think, is a really cool opportunity.
"I just kind of want to keep doing what I'm doing and improving it as a writer and as an evaluator, and we'll see where it takes me."
18 | March 2023 @therant905
Elizabeth Smith (919) 721-3303 esmith@smithgrouprealtyllc.com Brenda Brown (919) 777-3297 bbrown@smithgrouprealtyllc.com Angie Hegwer (919) 356-6678 ahegwer@smithgrouprealtyllc.com Randy Howell (919) 410-4785 rhowell@smithgrouprealtyllc.com Jean Moore (919) 880-4168 jmoore@smithgrouprealtyllc.com Jennifer Williams (919) 353-1396 Jwilliams@smithgrouprealtyllc.com
Linda Vance (919) 499-8635 lvance@smithgrouprealtyllc.com Jason Pate (919) 592-1570 jpate@smithgrouprealtyllc.com Leslie Oldham (919) 708-3138 loldham@smithgrouprealtyllc.com Kristen Lind Rogers (704) 467-0866 krogers@smithgrouprealtyllc.com
131 Charlotte Ave., Ste 101 Sanford, NC 27330 www.smithgrouprealtyllc.com (919) 718-9027
After a lengthy wait, Harrington ready for his pro debut
By Billy Liggett billy@rantnc.com
His Campbell University teammate Zach Neto was drafted in the first round by the Los Angeles Angels last July and immediately tossed into the team's farm system, showing a solid bat and glove at the Double-A level and earning an invite to this year's Spring Training with the big boys.
iate in nearby Greensboro — but one thing is clear, Harrington is ready.
"I understand the wait. I threw so many innings
then, it's been a lot of "hurry up and wait." Harrington trained in Buies Creek with his former Campbell teammates and recent Toronto Blue Jays draftee Ryan Chasse.
A walk-on at Campbell after a pandemic-shortened senior year at Southern Lee, Harrington was the Big South Conference Freshman of the Year and was the conference's Pitcher of the Year as a sophomore before entering the draft.
The Rant Monthly | 19 rantnc.com
APRIL 13 - 30 APRIL 13 - 30 TEMPLE THEATRE TEMPLE THEATRE 919.774.4155 SPONSORED BY templeshows.org SPONSORED BY APRIL 20, 2023 APRIL 20, 2023
Former Southern Lee High School and Campbell University pitcher Thomas Harrington began training in the Pittsburgh Pirates' minor league spring training program on Feb. 23.
Progress on sports complex will be seen 'very soon'
By Gordon Anderson gordon@rantnc.com
Progress on Lee County's multi-sports complex is about to make a big leap forward. Approved with nearly 59 percent of the vote in the 2020 election, the project's path toward completion hasn't been visible when passing by the property at the intersection of Broadway Road and the U.S. 421 bypass, but things have been happening steadily behind the scenes since early 2021.
In February, as he prepared to exit his job as county manager, John Crumpton told The Rant that voters will likely be able to see that progress with their own eyes very soon.
"There are a couple of permit issues that we're still working on, trying to solidify water and sewer to the site, and what (the North Carolina Department of Transportation) is going to require us to do at the intersection there," he said. "Other than that, the plans are ready. The construction
drawings are ready."
Crumpton said bid documents are out to potential contractors and the county anticipates having proposals back in hand by June. Then, it will be up to the Lee County Board of Commissioners to select a contractor.
After that, the state's Local Government Commission will have to approve the county's borrowing, and Crumpton said the county has tentative plans to address that body in the summer.
Meanwhile, the Old North State League has inquired about having beer and wine sales during Sanford Spinners games even before the team makes the move to the completed sports complex (they currently
play on a field at Tramway Park adjacent to Southern Lee High School). The league approached the Lee County Board of Education about the matter, who handed the matter back to the county since Tramway Park is a county facility. The county's Parks and Recreation advisory board made a favorable recommendation on the issue to the county Board of Commissioners, who would have final say.
It's unknown how the matter will play out, but Crumpton suggested some board members may have misgivings about the idea because of the park's proximity to a school. The Spinners' season takes place almost, but not entirely, outside of Southern Lee's academic year.
"We've had a lot more people talk to us about it, and we're looking around at more and more communities who are allowing (alcohol sales), and they put safeguards in place," he said. "We already have insurance that covers us being the host but not the server, so whoever comes and wants to
provide it has to have insurance for being in the server. But, you know, when you go to a baseball game, most people expect beer and wine to be there. This is college league level ball, but that's just what's expected. So, the commissioners have got to begin to feel comfortable with that."
In any case, the sports complex will be in use virtually as soon as its completed. Crumpton said the county's Parks and Recreation Department has more than 300 kids currently playing tee-ball, and any number of other sports are happening at any given time.
"If you go over to O.T. Sloan (Park), and you see what we've built over there and what's getting ready to happen," he said. "It's pretty crazy that we could have four tee-ball fields active at one time. It's a great space. And as long as there's not a lot of activity going on at the pool or something else like that the parking is adequate. But it's a little bit of a walk."
20 | March 2023 @therant905
MOVIES AT TEMPLE THEATRE
DOWNTOWN ALIVE! SPRING CONCERT SERIES
SANFORD FARMERS' MARKET
STRAWBERRY JAMMIN'
CAROLINA INDIE FEST
PIEDMONT BLUES MURAL DEDICATION
CLASSIC TO CUSTOM CAR SHOW
DOWNTOWN ALIVE! FALL CONCERT SERIES
CAROLINA INDIE FEST
DOWNTOWN SANFORD STREETFEST & FIREWORKS
BOO & BREW GHOST TOUR
DOWNTOWN TRICK-OR-TREATING
DOWNTOWN HOLIDAY OPEN HOUSE
HOLIDAY ARTISAN FAIR
SMALL BUSINESS SATURDAY
SUNDAY WITH SANTA TRAIN & TREE LIGHTING
SANFORD CHRISTMAS PARADE
8, APR. 5, E 7 & JULY 5
APRIL 20 & 27 MAY 4 & 11
APRIL 22 - NOVEMBER 11
MAY 11 - 13
MAY 12 - 13
MAY 13
JUNE 3
SEPTEMBER 7, 14, 21 & 28
SEPTEMBER 29-30
OCTOBER 14
OCTOBER 12-14; 19-21; 26-28
OCTOBER 28
NOVEMBER 4
NOVEMBER 11
NOVEMBER 25
DECEMBER 3
DECEMBER 4
FOLLOW US ON SOCIAL MEDIA @DOWNTOWNSANFORD
The Rant Monthly | 21 rantnc.com
22 | March 2023 @therant905
Photos by Ben Brown
HIGH SCHOOLS PREVIEWS
Local teams eye bigger prizes as Lee County continues to grow as a high school baseball hotbed
By Jonathan Owens jonathan@rantnc.com
Lee County is considered a hotbed of baseball in North Carolina. Without a college or pro team, though, high school baseball reigns supreme in Sanford. On fields throughout the county, little boys and girls hit the field in hopes of one day being a Yellow Jacket, or a Cavalier, or a Crusader or Falcon.
The home teams enter 2023 with high expectations. While plenty of familiar faces are returning on the field, three of the four coaches in the county are new.
Let's take a look at the four teams who will hit the diamond this month.
Southern Lee
First-year head coach Tommy Harrington takes over the reins at Southern Lee. The Cavaliers are also looking to build on a playoff birth in 2022.
Four seniors committed to play in college lead the Cavs this year. Pitcher Kale Scruggs, committed to Campbell, will be relied upon as the team's ace. USC-Upstate commit Pierce Bouwman plays shortstop and is explosive at the plate, as is Norfolk State commit Jalan Jones in right field. Ashton Donathan, committed to UNC-Pembroke, is one of the conference's best catchers.
"We have four seniors who are going on to play college baseball," said Harrington. "That's something that all championship-level teams have. They've been tremendous leaders on the field, in the locker room and in the hallways at school."
Scruggs, Bouwman and junior Cooper Harrington will start on the mound for the Cavs. Jones, Caleb Waters, and lefty Dillon McBurnett will be used in relief.
Jones, Bouwman, Scruggs, Juniors Cameron Richey, Marcus Tate-Blanks, and sophomore Cooper Moss will be counted on to produce at the plate.
"We have pretty high goals. We want to be playing for the state championship," Harrington said.
Lee County
The Yellow Jackets return most of their starters from a team that advanced to the Sandhills Athletic Conference's Championship Game in 2022. Loaded with upperclassmen, Lee figures to be in the mix for the title and a playoff run once again, improving on an 18-9 record from last year.
Senior catcher Dylan Kelly, who was the Conference Player of the Year last season, leads the Jackets. He is the brother of N.C. State pitcher Carson Kelly, but
The Rant Monthly | 23 rantnc.com (919) 777-9823 | (800) 916-2117 503 Carthage St., Ste. 300, Sanford, NC 27330 www.investdavenport.com Prepared for major life events? Sure your family and loved ones are protected financially? Looking to make sure your investment goals are on track? For 160 years, Davenport & Company has worked with individuals, endowments and foundations to help them reach their financial goals. For personalized service, contact us today! Davenport & Company LLC Member: NYSE | FINRA | SIPC Are you ... Oliver Crawley, Jr., VP-Investments Heather Wicker, AVP-Investments Laurel Johnson, Financial Advisor Deborah McNeill, Client Service Associate
Lee County High School senior catcher Dylan Kelly is the returning Conference Player of the Year.
has made a name for himself at the plate, batting near .500 in 2022.
Along with Kelly, the Jackets also have a strong senior class of Cameron Cabe, Pressley Patterson, Gabe Bodenheimer, Nick Pope, Jackson Wells, and Carson Beal.
Lee also features UNC commit All-Conference pitcher Walker McDuffie, a junior who, with All-Conference selection Patterson and Pope, will make for a strong pitching rotation that will give every team on their schedule problems.
Juniors B.J. Brown, Blake Carlyle, and Thomas Frazer, and sophomore Luke Sheets, provide pop at the plate.
"I think we can be better this year," said Lee Head Coach Jevon Wade. "We have all of our pitching back and the middle of the lineup from last year. Our goal is to go 1-0 every day, but we'd love to get 20 wins."
Grace Christian
Grace Christian will try to continue its recent success, including a state championship last year. The Crusaders also have a
new coach in Rob Wooten, who pitched in the majors for the Milwaukee Brewers and coached in the Cincinnati Reds organization until this year.
N.C. State commit Brandon Crabtree and his brother Jarrett headline a strong
SOFTBALL COMING SOON
No, we didn't forget softball. We're still gathering information from coaches before the official start of the 2023 season, and we'll have a detailed high school softball preview online in early March.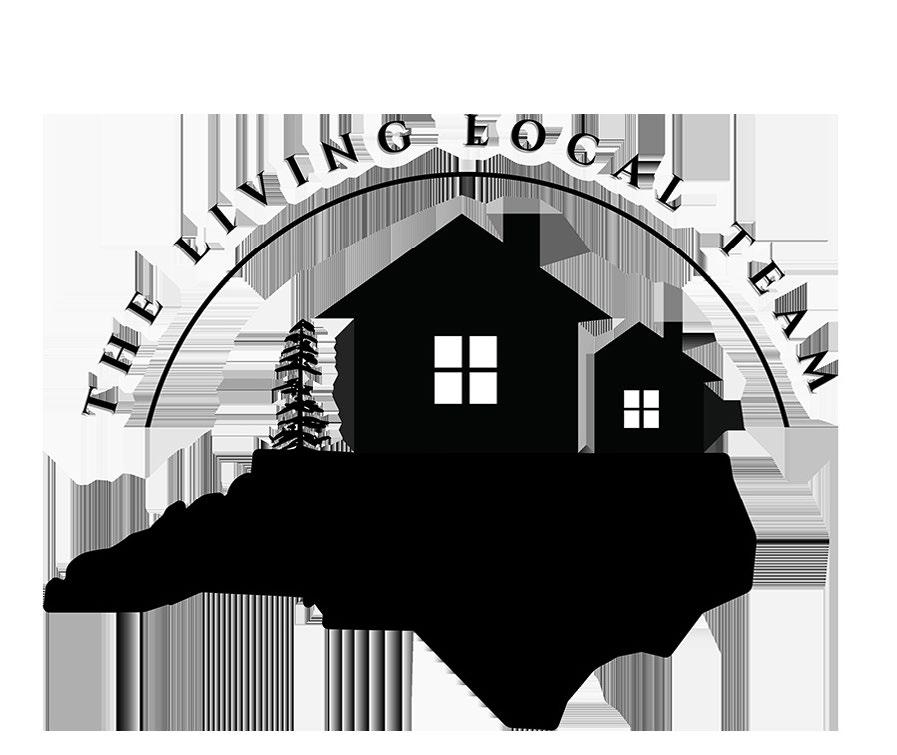 senior class for Grace that includes Griffin Matthews, Belmont Abbey commit Landon Jones and Wesleyan commit TJ McGraw.
The Crusaders have also added new players in Boaz Harper, Luke Smith and
Isaiah Arevalo.
The Crusaders have a large pitching staff, with the Crabtree brothers, Jones, Junior Riley Mullen, Cole Faulk, Alex Larson and freshman Caleb Ellis all expected to grace the mound,
"We have a talented, hungry group," Wooten said of his team. "I want to be able to help them achieve their goals of playing at the next level."
Lee Christian
Lee Christian first-year coach Brad Wilson inherits a team full of veterans. Seven Falcons are seniors, led by shortstop and pitcher Maddoc Glines, along with Troy Schoolcraft, Adam Duong, Gavin Jonas, Aaron Patterson, Jacob Laney and Sawyer Elkins.
Sophomores Danny Rumbold and Joel Yfante will be called upon to contribute as well.
"We're looking to be competitive," Wilson said. "We have an older group that are good players and good young men."
24 | March 2023 @therant905 Call me today! (919) 280-2484 Martha Lucas MarthaLucas.com MarthaLucas@remax.net EXPERIENCE MATTERS Thinking of selling your home? Helping buyers and sellers in Lee, Wake, Harnett and Chatham for 15 years
Lee County High School junior Walker McDuffie is already a UNC-commit and looks to lead a strong Yellow Jacket pitching staff this season.
SANFORD SPINNERS
Spinners look to take next step toward title
By Gordon Anderson gordon@rantnc.com
Summer is just a few short months away, and with it will come the return of a new-to-Sanford tradition that takes place in the warmest months of the year— Old North State League baseball, and the Sanford Spinners.
The ONSL is a collegiate level summer league, showcasing college talent on their breaks from the regular academic and athletic year. Entering their third year, the team — which plays home games at Tramway Park adjacent to Southern Lee High School — has high hopes following a 2022 campaign that led the league in wins and brought them to the doorstep of the ONSL championship.
Head Coach Jeremy Palme said the team has nine players returning from the 2022 season, and expects the combined experience to lead to good things. Returning players include catcher Josh Lallo, infielders Gage Bibey and Kaden Sigmon, outfielders Noah Kessler and Landon Haines, and pitchers Jacob Cabaniss, Brent Byler, Eddie Thompson and Brice Herring.
Palme said also expects tougher competition from the rest of the league, which has added two new teams in Clayton (the Clovers) and Goldsboro (the Wingmen). Play begins May 20, but the team's first home game is 7 p.m. on June 2. The season runs through July 22. Admission is $8.
The Old North State has existed for the last several years, with the Spinners joining in 2021. League founder and owner Alec Allred said growth has been steady, and he expects that to continue.
"We've expanded massively even compared to the last couple of years," Allred said. "In the last year, we've had teams start separating from the league as we've sold them to sports holding companies all over the country. The teams stay in the league, but are privately owned now, and this gives us more flexibility as we grow the league."
ONSL still owns 10 of the league's teams, including the Sanford Spinners. Allred said cities of a similar size to Sanford are the league's target as it continues to grow.
"I love Sanford," he said. "We got lucky to get into Sanford when we did. In the next few years, everybody's going to want to be there, and we sort of have the fan base locked up."
The Sanford Spinners are always looking for sponsors and families who can host players, most of whom are from out of town. Those interested in doing so can get more information atoldnorthstateleague.com or sanfordspinners.com.
The Rant Monthly | 25 rantnc.com TEMPLE THEATRE 120 CARTHAGE STREET SANFORD, NC 27330 DirectedbyGreggGelb FEATURINGSPECIAL GUESTS Lovell Bradford, Pianist Stephanie Nakasian, Vocalist & MARCH 24, 2023 7:30PM (919)774-4155 www.templeshows.org Tickets: $20 Th s pro ect was supported by the North Carol na Arts Counc l a div sion of the Department o Natura and Cultura Resources
CORNHOLE TOURNAMENT TO BENEFIT NONPROFIT
The Lee County Partnership for Children and Families will host a cornhole tournament in Sanford to raise money for its various programs on April 1.
"Toss For a Cause" is slated for 10 a.m. on April 1 at the Mann Center (507 N. Steele St.) in Sanford. Two person teams can register for $50 by visiting www.pfcf.org/toss.html or calling (919) 774-9496. Registration includes two T-shirts and two drink tickets.
The first place team will win $500; second place wins $250.
Food trucks and vendors will be on site, and there will be raffles and music. The event's website also contains information about various levels of corporate sponsorship.
ANNUAL SPELLING BEE SLATED FOR MARCH 20
The Delta Rho chapter of the Delta Kappa Gamma Society International will host its 23rd annual "Beginning Life With Books" spelling bee from 7 to 9 p.m. on March 20 at the Dennis Wicker Civic Center.
The Delta Kappa Gamma Society International is a group of female educators which promotes professional and personal growth of women educators and excellence in education. The "Beginning Life With Books" spelling bee raises money to purchase books given to every child born at Central Carolina Hospital.
Spectators are also welcome. For more information on the upcoming event, visit deltarhosanfordnc.weebly.com.
FREE TAX RETURN HELP
Harnett County residents can get their tax returns prepared free through Campbell University's VITA program Wednesdays, March 15 through April 5, at the Harnett County Public Library Resource Center and Library Training Room, located in Lillington.
LOCAL
BACKYARD CINEMA ENTERTAINMENT
By Lily Jones Rant Correspondent
From full movies to podcasts and short films, cinema lives in the hearts of everyone. For proof that local level film is on the rise, look no further than Sanford.
Good writers often stick around to the career that incorporates their passion. Jared Campbell, a local filmmaker and the general manager of Spring Lane Cinemas in Sanford, embodies this sentiment.
Campbell started his film career at 14 with a fascination with horror and animation naturally leading to a passion for filmmaking. He took to YouTube, and with the help of some childhood friends they began creating short films. There was some initial recognition, but not enough for Campbell to feel like he could start a career. Being realistic, he continued to feed his love of film by starting at Spring Lane Cinemas in 2011.
He continued working there for four years, collecting more than 5,000 VHS tapes, making friends, and meeting his future wife. It wasn't until 2014 when he returned to filmmaking.
Campbell and two of his colleagues began developing a script for his trilogy "OMART," a story based in an adult movie store with absurd comedy and wild adventures, which was eventually picked up by Visart Video in Charlotte.
Through his most recent movie "RoseMary and Sage," Campbell's love of writing and directing movies has never died.
"The market for movies is over saturated with superheroes and remakes of the same
horror plot line that has been done again and again," he said. "It's easy money."
Campbell believes the making of a good film starts with the soul and passion one puts into creating it. This comes into play
26 | March 2023 @therant905
The movie poster for Spring Lane Studios' Rosemary & Sage
Local artists share glimpse into world of indie film making
with "RoseMary and Sage," a LGBT+ cop thriller penned by Campbell.
"It takes the idea of LGBT+ characters and normalizes them existing without the overwhelming need to address it," he said.
Campbell's progressive ideas in the film industry are key to what makes his work special. In the making is a sequel, "RoseMary and Sage: Turn Back Thyme." It should be on the big screen at Spring Lane Cinemas in 2023.
On the other side of the screen is a Lee County High School chemistry teacher named William Mulligan. Mulligan found his love of film in horror movies while at school, and started getting into short films in 2005.
"I think the scariest thing to do is to take something completely realistic, like a paper cut or getting a nail ripped off, and run with it," he said. "Seeing someone getting chainsawed in half is one thing, but everyone has had a paper cut."
His views on horror are special in this regard. Taking a realistic scenario and upping the standards by tremendous amounts amplifies the effect.
Mulligan said his educational career has perks in terms of the process of creating horror cosmetics, from finding the perfect mix of chemicals for creating non-staining fake blood to understanding realistic sides of horror.
"No matter where you start, even if it's a low budget short film with two of your friends, even if it goes absolutely nowhere, you're creating something. Be proud," Mulligan said.
Mulligan is also the author of horror novel "Raum," which examines a lawyer who accidentally releases a demon, and is currently working on a sequel. He also hosts the ConCarolinas film festival and is always looking for short films to show.
All filmmakers have their quirks, whether it's a specific location, a lighting choice, or even a unique process. The common variable among local filmmakers is an unbelievable love for the art, and the thrill that comes from seeing others enjoy what they've spent years creating.
View the trailer for Rosemary & Sage, Race Against Thyme online at rantnc.com
•
The Rant Monthly | 27 rantnc.com
Benton Whitaker LLP Certified Public Accountants Professional • Confidential • Personal We help you stay focused on what you do best. Full-service CPA firm offering outsourced accounting services and tax preparation to corporations and individuals. Shay Benton, CPA Shay@bentonwhitaker.com 919.491.3458 Ashley Whitaker, CPA Ashley@bentonwhitaker.com 919.721.6675 Services include: • Bookkeeping
Monthly bank reconciliations
Billing assistance
Sales Tax reporting
Review of financial policies
Income tax preparation and planning
Individuals
Partnerships and LLC
Corporations
•
•
•
•
•
•
•
•
Nonprofits
NONPROFITS CITY AGAIN PART OF PLAN TO REDUCE URBAN DEER
Sanford will again participate in the North Carolina Wildlife Resources Commission's annual program to reduce deer populations in urban areas by providing increased opportunities for bow hunting.
The Deer Urban Archery Season will run for 36 days next year, from January 13 through February 18, 2024, and is reserved only for bow hunting during that window of time. Deer season usually ends around the first of the year, so this program offers bow hunters a second chance to test their skills during this shorter-term opportunity.
The program is offered by a number of cities, towns, and villages across the state and hunting is restricted to those sites who have registered with the state to participate.
The program's intent is to provide an opportunity to reduce deer populations in urban areas and hunting during the Urban Archery Season is allowed only in the cities and towns that participate.
Each city, town, or village will decide if hunting is allowed on public property and restrictions, if any, for hunting on private property within the corporate limits.
Hunters wanting to participate in the program should contact the participating municipality to obtain a map that shows lawful areas to hunt and additional information on specific restrictions that may apply to that area.
The Wildlife Resources Commission reminds bow hunters that permission from landowners is still required for hunting on private property and that air bows (an air gun that shoots arrows) are not legal for this season.
Sanford has participated in the Deer Urban Archery Season program since 2010. During the 2022 season, the city reported that five deer were harvested within the city limits.
— by Richard Sullins
By Charles Petty Rant Correspondent
For Mary Ashburn, Helping rescue animals is her life's calling. She started the nonprofit "Lending Paws a Hand" over a decade ago to save the lives of unwanted, at-risk animals in need throughout Lee County.
"While driving to work one morning in November 2012, I noticed a young lady pulled over on an exit ramp, tossing something out her window. I then spotted a large white dog and pulled over to see if I could help, having some chicken handy for my lunch that day," she said. "We kept this boy from getting into the road until the Animal Control officer arrived."
She loaded the dog up and took him to Lee County Animal Shelter, where she monitored his activity to see if anyone would rescue him. After a little more than a week, a rescue came through. But as they were leaving the shelter, the dog snapped at another male dog as both were near a female dog in heat. The rescuer canceled the adoption, and Ashburn had a big decision to make.
"Two days later, I went to the shelter and adopted him, as I would not let him die," she said. "His name is now Luke and that young lady, Kelly, helped to save his life. Luke was the start of a journey that went from transporting animals for other rescues to the creation of the nonprofit organization."
Since then, Ashburn has found homes for 480 cats and dogs, and at some point, every single one of them has ridden in her vehicle. She and her husband Ed help shelter the dogs and cats at their home in Sanford, and she also helps coordinate with other volunteers around Lee County. Lending Paws also fosters education and
awareness on various pet-related issues.
Now, something as simple as transportation is threatening to throw a wrench into the entire operation. Mary's car, a 2006 Suzuki, gave out recently due to the constant travel and transportation of the animals. The rescue is now short a vehicle.
"Mary has used her home as a sanctuary to take care of these animals," said Sean Whittaker, a volunteer with Lending Paws. "We want to help out as much as possible."
Whittaker and his wife Heather, as well as other volunteers, are trying to help ensure Ashburn has reliable transportation in order to carry out her service. They've set
up a gofundme page at gofund.me/ 8fcac7d2 to help her raise funds for a new vehicle.
The Whittakers got involved with Lending Paws last year. Since then, they've become regulars with the Lending Paws family.
"We took on four kittens that were abandoned at the start, now we currently have a dog named Gizmo that we have been fostering for about a month," Whittaker said.
For more information on how to help out with the fostering process can be found on their website, lpah.org.
28 | March 2023 @therant905
As of Feb. 23, Gigi was one of several dogs available for adoption through Lending Paws a Hand Inc. Photo: Facebook
GoFundMe account set up for nonprofit volunteers
Transportation help sought for couple that has saved hundreds of local pets
COUNTY SCHOOLS
Middle school pulls scheduled play after concerns from board member over alleged mature themes
By Gordon Anderson gordon@rantnc.com
When the students at SanLee Middle School spoke up and said they wanted a drama club and to start putting on stage productions, the administration listened.
"We're very student-driven here," said SanLee Principal Natalie Kelly. "We teach our children to advocate for themselves, and what they said they wanted was a drama club, they wanted to do a play."
So, working with a drama instructor, Kelly and the administration gauged interest school-wide and found more than 100 students who wanted to participate. It wasn't long before the club landed on "Almost, Maine," a 2004 production written by playwright John Cariani which explores themes of love through nine vignettes containing two characters each. Auditions had been scheduled for early February, with performances on the calendar in early May.
The auditions and the performances went on, but due to some backlash on social media, including from one member of the Lee County Board of Education, the play at SanLee won't be "Almost, Maine." Instead, the students will learn and perform Linday's Price's "Oddball," which is described as "a vignette play that embraces the odd. Odd jobs, odd socks, odd one out, odd reactions and odd boyfriends."
"I was made aware of some social media conversations about the performance selection. The version [of Almost, Maine ] I reviewed was a middle school version that was adjusted to be age appropriate, and I didn't see any problems with the content" she said. "With that being said, I didn't want anything to overshadow our kids or to take anything away from what they're doing, so I made the decision to to select another play. There just doesn't need to be any negativity around this."
Republican school board Member Chris
Broadway Hardware & Supply Co.
Excited About the Future
Gaster complained in a Facebook post that the play included "sexual content" and that "individuals of the same sex admire and kiss each other" in the show.
Also, a post about the matter in the closed "Ladies of Sanford" Facebook group questioning the appropriateness generated more than 80 comments over two days.
"Almost, Maine" has come under fire elsewhere, largely over one of its vignettes titled "They Fell." The original version of that script focuses on two friends of the same sex who realize their romantic feelings for one another (there are different versions for men and women). The script does not, however, call for the characters to kiss, and the characters do not kiss in YouTube videos of performances of the scene.
The script for "Almost, Maine: The Middle School Edition," is rewritten to make the characters opposite sex. There is no kiss in that version of the script either.
Gaster's post about the matter came around 1 p.m. on Jan. 31, days after SanLee announced the production in a now deleted Facebook post. Around 5:30 p.m. the same day, SanLee announced on Facebook that it would instead stage "Oddball."
The Rant reached out to Gaster by email to ask if he's read the script for "Almost, Maine," and if he was aware that SanLee's proposed performance would be based on the script's Middle School Edition. No response had been received as of publication.
Broadway Hardware has been a fixture in the Broadway community for over 50 years. Frank McDonald has owned and operated Broadway Hardware for the last 30 years. Frank was at a crossroads recently with a desire to spend more time with family, travel, and enjoy other aspects of life, but at the same time Broadway Hardware was part of Frank's life, and he did not want to give that part up as well.
Terry Currin, a retired agriculture teacher was in a similar point in his life. Terry was looking for a business with an agriculture foundation after his retirement. The two paths crossed, and it was a perfect match. Terry and Frank reached an agreement to allow Terry Currin to become a partner along beside Frank starting in January. This allows Terry to learn the business from a true industry expert, and it allows Frank some time to pursue interest, but actively remain involved in the business and relationships he has built over the last 30 years.
"I am excited about Terry coming on board. I was always concerned about finding the right person to maintain the customer relationships, and integrity of our business. Terry has worked beside me the last few months and it is evident he is
exactly the right person," Frank McDonald said in his comment about the future. "At the same time, I amexcited to continue the success of the business and supporting the people of this fine community. "
Terry Currin, much like Frank, felt it was the perfect opportunity. "It allows me to be a part of a community business and learn from Frank. I have already experienced the unique environment Frank has built in this business and the importance of continuing that expectation. It is also very unusual to get to partner with someone who has this much passion about the job they do daily. I feel blessed for this opportunity. The other thing I have been so impressed with is the staff at Broadway Hardware. They welcomed me in immediately and they are fantastic. I am excited to be part of their team."
Where Old Fashioned Service Is Still In Style!
The Rant Monthly | 29 rantnc.com 305 N. Main St. Broadway, N.C. 919-258-3843 broadwayhardware.net
—Advertised Content
LEE
LEE COUNTY GOVERNMENT SMITH QUESTIONS LOVICK'S FAITH IN TEXT EXCHANGE
The Feb. 6 meeting of the Lee County Board of Commissioners turned into a debate over some of the members' religious devotion after board Chairman Kirk Smith acknowledged sending Commissioner Mark Lovick a text message questioning his personal faith.
Concerning the now rescinded November vote to award $500,000 in federal funds to Life Springs Church to operate a Dream Center, Lovick, a Democrat, spoke of a text message he'd received on Jan. 13 he believed questioned his Christian faith because he'd raised concerns about the process of the Life Springs vote.
Lovick spoke for more than five minutes without identifying the sender, describing his process of prayer before taking a vote.
"There will be no rock throwing here tonight," he said. "No one, no one here, no one in this world died for me. None of you has nail-scarred hands. You don't get to judge me or question my faith."
As Lovick concluded, Republican Chairman Smith claimed authorship of the message and said it had been intended to be private. But communications between elected officials, regardless of their format, are considered by state law to be public records. The Rant obtained a copy of the text through a records request. It read in part:
"Who is pulling your strings and putting you up to this charade? Are there Democrat (sic) Party bosses holding a grudge against Life Springs Church? A community of believers who actually carry out Christ's command.
"As for your public statement that you must pray upon an issue before taking a vote is fine, no doubt that is between you and GOD. So tell me, 'Does GOD appreciate your procrastination?'"
Republican Commissioner Bill Carver spoke up in favor of Lovick, noting that he has served with him on the board "for the past two years and I would suggest that as you look at his faith, it is what makes his character strong and makes him an excellent candidate for continuing on as a commissioner. I think we all have a right to take a position on faith whatever we want."
— by Richard Sullins
Current, former commissioners trade barbs over Dream Center funding vote
By Richard Sullins richard@rantnc.com
Former Lee County Commissioner Arianna Lavallee and current Commissioner Cameron Sharpe exchanged tense words on Feb. 6 over the propriety of a vote taken in November to award $500,000 in grant funding to Life Springs Church.
Lavallee, a Republican who left the board in 2022 after not seeking a second term, spoke during the Lee County Board of Commissioners' public comment period, pushing back against a claim from January by Democrat Sharpe that her vote was "borderline unethical."
Lavallee said she appeared at the meeting to "set the record straight about this false statement," but turned first to an issue that Sharpe had actually never raised.
"Commissioner (Bill) Carver and I did not — and do not — receive any kickback from the results of the vote," she said.
Video from the Jan. 9 meeting does not show Sharpe or any other commissioner making a claim about kickbacks.
"In no way have we — nor will we — receive any payment from Life Springs Church or the Dream Center. We were never promised any type of compensation from the Dream Center in order to vote for the Dream Center's funding. Our votes were specifically geared toward a nonprofit that will help the Lee County people," Lavallee said.
Lavallee continued that Sharpe's remarks were a "false and unwarranted attack that was made in poor taste and could very well
Life Springs Church is at the center of a now-controversial $500,000 grant (that has since been taken off the table) to construct a Dream Center aimed at addressing mental health and other concerns in Lee County.
be damaging to my personal and professional reputation, as well as the church's reputation in the community."
Lavallee also took issue with Sharpe's suggestion that her failure to recuse herself from the vote, along with fellow Republican Carver, constituted a breach of ethics because they are members of Life Springs Church.
State law doesn't allow commissioners to recuse themselves from votes, although they can ask to be recused by a majority vote of the rest of the board – but only if state law gives them a reason to do so. County Manager Dr. John Crumpton has told The Rant previously that Carver sought a legal opinion from the county on whether he had a conflict of interest over the matter prior to the November vote and was told he did not.
Lavallee concluded by saying Sharpe's statement could put both the commission and Sharpe at risk for damages alleged to have been caused to "the church, the Dream Center, and my own reputation."
Near the end of the meeting, Sharpe responded to Lavallee's claims.
"She didn't call me by name, but she was referring to me," he said. "I didn't say (Lavallee and Carver) should recuse yourselves from the Life Springs vote because you were receiving compensation. You need to look at the video because I didn't say that. It was my opinion that you should have recused yourself because of the public trust. There is such a thing as public trust. Sometimes people don't understand that. I never said that you and Mr. Carver did anything illegal — just that it was borderline unethical."
Directing his remarks at the two Republicans, Sharpe said, "if you would be so inclined to go after me legally, bring it on."
The controversy surrounding the November vote to award $500,000 in federal COVID relief funding to the Life Springs Action Team has become a local flashpoint, and the split is becoming more obvious among the seven members of the county commission. The board's GOP majority has rallied around the church, while the
30 | March 2023 @therant905
three Democrats have continued asking questions about the way the board scrapped its own processes to make the grant without any study.
Sharpe said in light of how the process had unfolded, he could no longer support the grant.
"I voted to support the Life Springs Dream Center a month or so ago, but going forward, I will not be doing so," he said.
The original proposal came on Nov. 14. Crumpton, who is retiring from his position on Feb. 28, recommended at the time that commissioners study the proposal and be ready for a potential vote at a December meeting.
But Lavallee and Carver pushed to bypass the recommendation, saying the Dream Center proposal addressed mental health concerns facing the county as a result of the pandemic and that no further study was necessary. While all three Democrats urged patience on the issue, only Democrat Robert Reives Sr. voted against the proposal when the ballots were cast.
The project ran into trouble three weeks later, when it was learned that the Life Springs Action Team, a nonprofit organized to operate the Dream Center, had not received approval from the Internal Revenue Service to operate as a tax-exempt organization. That prevented the county from entering a contract with LSAT.
Things got worse on Jan. 10, when it became public that the pastor chosen to operate the Dream Center, Rev. Daniel Owens, had pleaded guilty in federal court to a conspiracy charge of filing hundreds of thousands of dollars in fraudulent Medicare claims.
The scheme laid out in documents filed in federal court for the Eastern District of Pennsylvania involved persuading persons to submit to a cancer screening test used to identify genetic mutations indicating a higher risk of developing certain types of cancers in the future. Medicare would reimburse the costs of such testing when it was deemed medically necessary and ordered by the physician who was actually treating the patient. Claims submitted outside such a relationship were not reimbursable.
Owens was sentenced to one year probation and ordered to pay back just under $184,000 in false claims paid as a result of his participation in the scam, along with about $11,000 in kickbacks and bribes he personally received from participating in it over a four month period. Life Springs leadership said in a subsequent Facebook video that it had been aware of the situation, and characterized Owens' participation in the scheme as a mistake.
Life Springs Church withdrew their proposal for funding on the same day news broke on Owens' guilty plea. Pastor Dale Sauls told the commissioners by fax they would resubmit their plan once they received their determination letter from the IRS.
The Rant Monthly | 31 rantnc.com 120 Bank Street • Sanford, NC (Behind Smithfield BBQ) Mon-Sat. 11:00 a.m. - 8:00 p.m. 919-776-8874 DAILY SPECIALS Monday – Meatloaf Tuesday – Pork Chops Chicken & Dumplings Wednesday – Spaghetti Meatball Sub Thursday – Turky & Dressing Openface Philly Sandwich Friday – Roasted Pork Loin Southern Fried Buttermilk Chicken Saturday – Country-Style Steak Bacon Pimento Cheeseburger You can't eat bells and whistles, so why pay extra for those? We have good food at GREAT prices! NOW FEATURING HOMEMADE LEMONADE $3.99 FAMILY DINNER BOX 10 Hotdogs 5 Fries 1/2 Gal. Sweet Tea 2 Piece Grilled Chicken with two sides & Texas toast Ribeye Sandwich with French Fries 1/2 Pound Sirloin Tips $2700 $1369 $1199 $1099 Limit One Coupon per Ticket Not Valid with any other o ers or coupons Expires 3/31/23 Limit One Coupon per Ticket Not Valid with any other o ers or coupons Expires 3/31/23 Limit One Coupon per Ticket Not Valid with any other o ers or coupons Expires 3/31/23 Our special seasoned chicken grilled to perfection served with rice, two sides and Texas Toast Made with hand-cut Angus Beef and cooked to order with lettuce, tomato and mayonnaise on a toasted hoagie roll USDA Choice Black Angus beef, cooked to order and served on rice, with two sides and Texas Toast Limit One Coupon per Ticket Not Valid with any other o ers or coupons Expires 3/31/23
"There is such a thing as public trust. Sometimes people don't understand that. I never said that [Lavallee] and Carver did anything illegal — just that it was borderline unethical."
— Cameron Sharpe, in response to public statements by former commissioner Arianna Lavallee that his remarks were "false and unwarranted attacks."
Nonprofits to county: Let us apply for funding, too
By Richard Sullins richard@rantnc.com
As Lee County Commissioners gathered on Feb. 20, seven people representing long-established nonprofits spoke during public comment to express a single message voiced by John Paschal of Bread of Life Ministries: "When you come up with your processes for public funding, we'd like to be invited."
The sentiment is shared by a number of nonprofits and church organizations after an attempt in late 2022 to fund a fledgling project championed by a group affiliated with Life Springs Church of Sanford.
Paschal was referring to $1.5 million in federal COVID relief dollars held in reserve by the commissioners for addressing mental health, addiction, human trafficking, homelessness, and other concerns that worsened during the pandemic.
These seven people represented four organizations that have worked for years with the homeless, the hungry, those without medical care, and those struggling with addictions. In addition to Bread of Life Ministries, the others included Outreach Mission, Inc., the S3 Housing Connect, and its affiliated partner, H3 Street Medicine.
This group came as a block to make clear distinctions between their missions and that of the Life Springs Action Team's (LSAT) Dream Center, whom the commissioners had awarded half a million dollars to in November to carry out a menu of services to address a full spectrum of needs within the county. The funding has since been put on hold.
As they spoke from the podium, the differences this group of seven sought to draw between themselves and LSAT were clear: their organizations have been operating for decades, they already have the requisite federal and state approvals required to make use of
government-based funding, they are plugged in to existing networks that give them access to professionals from coast to coast, and they have credentialed staff members already working and systems in place to protect patient confidentiality required by HIPAA.
Paschal said Bread of Life Ministries received its federal nonprofit designation in 2012, as well as it solicitation license from the state. They have been operating for years from space in the old McIver School building shared with its partner, the Salvation Army of Lee County's Navigation Center.
But limitations forced on them by insufficient funding prevents doing the second mile. That includes helping young people find constructive ways to spend their spare time, and helping families avoid the downward spiral of homelessness.
The other speakers told similar stories about successes they can point to, but most spent their allotted three minutes at the
microphone to talk about the county's unmet needs, how they will grow exponentially as the population continues to boom, and how there is precious little time for a learning curve that will figure out how best to do what must be done.
Cindy Hall, who works with the H3 Street Medicine program, said her group received a call from an attorney earlier in the day who said he'd found a couple in their 60s that were living out of their car because they had become homeless.
Gabrielle Saunders, a veterans advocate and supporter of S3, told a similar story of a homeless female veteran who was found living in a section of woods in Lee County. Saunders was able to assist this vet in getting help, but the fact that the county reported at least 159 homeless persons in a recent snapshot count shows the extent of the problem and the need for a coordinated response.
Without exception, each of the seven who
32 | March 2023 @therant905 Sanford's best insurance values for over 85 years and four generations. 110 S. Moore St. Downtown Sanford www.HC1935.com An Independent Agency Representing
DREAM CENTER FUNDING DEBATE
took turns at the podium Monday night spoke of the need for this sort of a seamless response to homelessness and other issues, one that will promote the understanding that a community's well-being becomes stronger when it works together. Laura Spivey, Executive Director of Outreach Missions, related an African proverb that teaches, "if you want to go fast, go alone. If you want to go far, take someone with you."
Commission discusses funding limits
As the comment period ended, Democratic Commissioner Cameron Sharpe asked if the commissioners had previously agreed on a monetary limit to contributions the county might make to nonprofit organizations.
The question was an important one. Some had contended that this was not a contribution, but rather a grant. Others, including Republican Commission Chairman Kirk Smith, believed since the dollars in question were received from the federal government and were not from taxes paid by Lee County residents, the rules on limiting the amount of funds that could be allocated did not apply in the Life Springs case.
In one of his final duties as County Manager, Crumpton explained that the county commissioners had placed a cap of $50,000 several years ago on contributions to nonprofit groups. During planning for the 2022-23 fiscal year, they increased that amount to $73,500 and agreed that they would only consider proposals from groups they had previously funded.
They also reserved $1.5 million of those same federal COVID dollars for mental health issues. As rules on how that money could be spent became clearer in 2021 and 2022, the commissioners decided, according to Crumpton, they would take proposals from nonprofit groups in the county as they came in and that the limits they had established for contributions made to nonprofits from county funds would not apply to this grouping of federal dollars, known as the American Rescue Plan Act (ARPA).
The county used ARPA funding to provide $850,000 to Brick Capital Community Development Corporation to help fund public infrastructure improvements at the Washington Avenue housing project, and another $315,000 in construction funds to help build a new homeless shelter to be operated by Outreach Mission. These two allocations were made before commissioners considered the Life Springs proposal.
The funding these groups hope to be considered for comes from this same line item, the one commissioners used in November when they awarded $500,000 to the Life Springs Action Team. But at the time, LSAT did not disclose to the commissioners that it did not have its nonprofit determination letter from the IRS that officially made them an approved nonprofit organization.
After this was discovered, the group withdrew its proposal for funding and requested permission to resubmit once the IRS documentation was received. The county had failed to ask for the IRS document before the November vote.
A month later, The Rant broke a related story of how the Life Springs pastor designated to run the Dream Center project, Daniel Owens, had been convicted of federal conspiracy charges as part of a multi-state scheme to defraud the federal Medicare program of $184,000 by filing false claims for phony medical services. Owens' sentence includes a requirement that he pay back the kickbacks and bribes he received in payments of at least $400 per month, a requirement that will take more than 38 years to complete.
Two of the groups represented at the meeting, Outreach Ministries and the Bread of Life Ministries, told The Rant they hope to take advantage of any opportunities to apply for county funding, if they are made available. All that is needed is for the commissioners to give the green light for the application period to start.
But there is more that went unsaid at the meeting, and it's something that has been on the lips of people involved with nonprofits and religious-affiliated groups across the county since Life Springs was awarded funding: That the decision to fund the Life Springs proposa felt like a slap in the face.
The commission had not advertised to any nonprofit or religious-affiliated groups that funds were available and that has raised unanswered questions as to how Life Springs knew that hundreds of thousands of dollars were available and why they seemed to be the only group to submit a proposal.
The Life Springs Action Team is said to be planning to resubmit their original proposal to the commissioners once the IRS determination letter is received. The commission's three Democrats — Sharpe, Robert Reives, Sr., and Mark Lovick — have said publicly they would vote against such a proposal if it comes. Republicans who would talk with us on the record aren't saying how they will vote.
The Rant Monthly | 33 rantnc.com
Transforming health needs into actions in Lee County
By Michelle Vazquez Lee County Public Health Department
"If there is hope in the future, there is power in the present." – John Maxwell
This promising quote can be found in the most recent Lee County and Central Carolina Hospital Community Health Needs Assessment for 2022. The report is the result of many months of collaborative work between the Lee County Health Department, Central Carolina Hospital and LeeCAN.
At least every four years, the Lee County Health Department must complete a Community Health Assessment which involves surveying residents within the community about health issues and concerns Lee County residents may have. This information is essential in identifying key challenges from the community that are used as a guide
for future county health plans. This was the first joint effort between the Health Department, LeeCAN and Central Carolina Hospital. Through this collaboration, the community health assessment gathered 663 total survey responses including online, paper, English, and Spanish responses. This combined effort was very successful as it was almost three times the number gathered in the last Lee County Community Health Assessment in 2018.
Also, three community focus groups were held which allowed for more one-on-one discussion concerning the needs of the group in attendance. All of the feedback was documented and the data included in the surveys as well. The surveys used questions
about community sentiment concerning safety, community health interests, education, poverty, income, employment, mental health, access to care, housing and more. The data conveys the need to improve physical and mental health, strengthen the infrastructure that addresses the social determinants of health, and increase resources concerning substance use in the community.
So, what's next?
The health department, along with community partners will develop a plan to strengthen these areas of concern for our community. Improving the overall health of our community is our goal and it is much more attainable if we all work together.
A healthier community is a more productive community.
The Lee County Health Department is working with state and local organiza-
tions [Lee County Cooperative Extension; Stretch-A-Buck; Daymark Recovery; NAMI; Cumberland, Harnett and Lee Counties; Lee County Schools; Lee County Parks and Recreation; Partnership for Children and Families; Lee County Sheriff's office and many more] to develop Community Health Action Plans that will address the identified health concerns mentioned above. The development of the Community Health Action Plan is the first step to address these issues and will be shared once complete.
The next Community Health Assessment will be in 2025, with planning and surveys beginning in 2024.
To read the full Community Health Assessment and for more information, visit the Lee County Public Health website at https://leecountync.gov/departments/ public_health/index.php
34 | March 2023 @therant905 Your downtown Sanford business address is coming soon: 136 Carbonton Road Sanford, NC 27330 Coworking, office suites, virtual offices and conference rooms. Pre-leasing now. Schedule a tour today. 919-999-8931 OfficeOurs.com
LEE COUNTY PUBLIC HEALTH
The Rant Monthly | 35
INTERVIEW | JOHN CRUMPTON
County manager witnessed growth, a lot of change over his 15 years
After more than 15 years in the role, Feb. 28 marked Dr. John Crumpton's final day as Lee County manager. The Rant sat down with Crumpton a few days before his retirement took effect to discuss his tenure. The interview has been edited for length and clarity.
THE RANT: So you're retiring after 15 years. What are your feelings about this?
CRUMPTON: Well, I'm 61. So that's not early in the local government world. There are magic numbers in the local government retirement system and I've hit
one. So it just gave me an opportunity to think about what I wanted to do, and see if there really any challenges left in this line of work. And I just decided this was a good time. The average length of service in one spot for a county manager is seven years. So I doubled that. And if you add the the almost two years I was finance officer (in Lee County) that's almost 18 years of a 25 year career that I spent in one spot. So that's a pretty big deal.
I'll still work, I'm just not going to work like this anymore. I don't think people understand the job. You read comments, and yeah, I get paid a lot of money to do what I do. But they don't really understand what I
do. And I tell people, I'm the chief worrier of local government. I'm always trying to anticipate issues that are going to come up. Even though I might be on vacation, I'm really not on vacation, right? Because anybody can pick up the phone and call me and tell them we've got this problem.
In the summer, I decided to take a 10-day vacation to California and Arizona, and I left all my electronics here. I took my phone with me but did not look at email, did not take any work phone calls, and I left people in charge. And I didn't miss it. And so that kind of led me to believe that I was ready to find something else to do.
THE RANT: What would you say are some of the biggest things that have changed in Lee County, both in government and the culture in the 15 years that you've been here?
CRUMPTON: I started on July 1, 2007. And the very first thing I had to deal with was the great recession. And you look at how we handled the financial issues that came our way. We really shrunk the organization to survive. And so the organization has grown. We were down to about 320 full-time employees, and we're now around 450. So a lot has changed the growth that's going on.
Obviously it's changed, because when I started, we took a good hard look at the Lee County Economic Development Corporation and realized that the setup we had was not optimal. And we went through a whole new thing and developed (the Sanford Area Growth Alliance), which kind of changed things. The private sector has a habit of doing some things better than local government and one of them is talking to other businesses and recruiting them here. So getting them more actively involved is what really triggered this growth period that's going on here.
Prior to the Great Recession, we had nothing. Things were pretty stagnant here, and a lot of that had to do with the recession. There was growth going on before but not at the pace it's going at now. Pre-2007 or 2008 versus today, there's no comparison to the growth that's getting ready to happen here.
When you say "culture," I would say we've always noticed we just felt like we couldn't do much with technology for example. You can spend a lot of money on technology but we couldn't bring ourselves up to where we needed to be.
That's not the case anymore. We've invested a lot in technology. If you compare some of the stuff that we've done mainly with GIS and taxes so people can come online and see what's going on in Lee County. There are counties much larger than us that don't have the capabilities we have. We recruited a lot of top talent in GIS and those areas, and we can do a lot more than we used to be able to.
And then outside the organization as I look at the community, I think it's changed, and I use the bond referendum for the sports complex as kind of that turning point for us. We'd argue whether you could really address quality of life and improve it. We
36 | March 2023 @therant905
John Crumpton retired on Feb. 28 as Lee County manager after 15 years in the position.
were told it was crazy to put a referendum on the ballot during the pandemic, because at that point it was basically a mini economic downturn. Well, we got 59 1/2 percent of that vote. That sent a message to this board (of commissioners). That Parks and Rec, libraries, things that people who are moving into the community are going to expect. I felt like the community changed. The city had done the streetscape and kind of sent a message when they put the splash pad at Kiwanis Park. A mindset changed of what the citizens were expecting from the city and the county. And so that put us in a different mode.
THE RANT: What's unique or good about Lee County that hasn't changed? What makes Lee County a good place to work in government?
CRUMPTON: We spend a lot of time working on employees. We have a health clinic now that employees can go to 20 hours a week and not have to go to a primary care physician. And that's a big deal. We have good leave policies so people are gaining a lot of leave so they can get away
from work and deal with mental health and those kind of issues. We're starting to provide more opportunities for upward mobility in the organization.
Because of the sheer number of people that we have, we've had to add middle management whereas in the Great Recession, we cut almost all that. And so now it's starting to get a little bit larger in the middle and people are having an opportunity. A lot of people left Lee County Government because there wasn't any opportunity. I think the commissioners have sent a pretty good message that they're going to support the employees with benefits and pay.
And then you look at the quality of life issues here in town. We can't force employees to move to the county, but we encourage them to, and when you have improved amenities, not just what we're providing, but what commercial establishments are providing. You look at our downtown, we have a lot of retail for a town our size, so it's a good place.
I didn't really think I'd be here 16 years. I've made lifelong friends here. It's a great community to live in. And so if you have
COMMISSIONERS HONOR CRUMPTON IN FINAL MEETING
After years of service as County Manager, Dr. John Crumpton attended his last meeting of the Lee County Commissioners on Feb. 20. It was a sweet moment for the highly-respected manager, whose counsel and wisdom are often sought out by his peers across the state. But though his contemporaries from Murphy to Manteo may share many of the same responsibilities as he, few would claim to be his equal.
Kirk Smith, chairman of the Lee County Board of Commissioners, left his center seat at the commissioners table and went to the podium to read a proclamation that was passed unanimously. The commission recognized the departing manager's career as the county's top executive that has spanned nearly 16 years. It began in January 1992 when he was hired as finance director, a position he kept until July 1993. He left county government for other pursuits but returned in July 2007 after being hired as county manager.
Smith gave credit to Crumpton for having a knack to get things done. Like
the man behind the curtain in The Wizard of Oz, Crumpton played a critical but often behind-the-scenes role in establishing the Sanford Area Growth Alliance in 2014, a public-private partnership that has been wildly successful in attracting new industries to Lee County.
When a quarter-mile wide EF-3 tornado with winds approaching 160 miles an hour struck Sanford in April of 2011, it was Crumpton who stepped up to lead the county's response to one of the worst tornado outbreaks ever to hit the southeastern United States. His leadership in an unprecedented time of crisis earned kudos from state and national leaders alike.
"None of my relationships has been better than the one with this board of county commissioners," he said. "I've worked for 22 commissioners and had six chairmen over my career. To the longest serving member of this board, Mr. (Robert) Reives, I want to thank you for your friendship and your counsel. You are a wise politician and you gave me a lot of great advice."
The Rant Monthly | 37 rantnc.com
(919) 276-0558 • wrslawfirm.com • 1502 Woodland Avenue • Sanford, NC 27330 • Automobile Accidents • Personal Injury • Accidental Death Claims • Workers' Compensation • Civil Litigation • Family Law • Criminal Law Servicio En Español! Free Consultation. No Recovery, No Fee. Voted Best of Lee County for 10 Consecutive Years Thank You Lee County! Seving Lee Conty Since 1977
a great community that you live in, and you've got a good work environment, it makes for a good place for people to work.
THE RANT: As far as the board goes, your job is to be apolitical but partisan control has gone back and forth several times since you've been here. How do you manage political expectations while keeping the board and the organization focused on those goals that are not really that partisan?
CRUMPTON: That's a loaded question. First of all, I think it's a big mistake for managers to sit there and say things shouldn't be political. Everything's political. That's how I look at it.
And so you have to embrace the politics. You don't want to be in the middle of it. It's not my job to be involved and who gets elected. That's the people's responsibility. But I have to know the issues and what are the trigger points for what swings elections one way or another. And then understanding why the commissioners ran for office and what they expect to get done.
So there's a lot of communication, one on one with the commissioners to understand
what's going on. There are a lot more issues that they agree on than they disagree on. So to try to keep the board moving forward, you try to focus on those things that there's consensus and that all seven of them can live with.
And then you bring up the touchy issues while they're feeling good and hope that they'll work that out. Working with a board of seven people is different than, say, Congress, where you've got 435 people. These seven people live here. They see their constituents every day. And so you try to use that to your advantage to say, "OK, we're trying to have continuous improvement and get the board to buy in on that."
And it took 12 years for the board to even think about doing a strategic plan. I could not get them to do it. They did an economic development strategic plan back in 2013, when we were going through the SAGA thing as well. So that was a big achievement. Now they've got a strategic plan. So that's how you kind of move through it.
But there are always flashpoint issues. Going back to redistricting as a flashpoint issue, a partisan issue. Whoever's in the
majority, well, guess what, they're not going to do maps so their people lose. It just isn't gonna work that way. People talk about fairness. Fair is what you think is fair, and what I think is fair and you think is fair are two different things. You hope that everybody gets equal representation and sometimes that happens, sometimes it doesn't.
I've had 22 commissioners that I've worked for. They're all different. So you have to get to know them and understand what really drives them and why they're in the position they're in.
THE RANT: Is there any particular project or issue from your tenure that was a real challenge, but you're proud you got past?
CRUMPTON: There were several projects that were difficult to get moving. The first one that comes to mind was the spillway at SanLee Park, and trying to get the state to agree.
First of all, they threatened us with fines, because our dam was out of compliance with state and federal regulations. So, it was very frustrating trying to get our plans approved. But once we got it approved, we
ran it through and got it done. Another challenging project was the (W.B.) Wicker School. You had a mayor at the time who was really wanting a new school in the center city. We were building all these elementary schools around the periphery or on the outside of the city, but didn't really have anything inside the city limits. And then people had to overcome some of the perceptions about the old Wicker School.
That was a different type of issue than before. You're dealing with bureaucracy, but you're dealing with public perceptions, about what that school meant to some who wanted to do something with it so the community could be proud of it again. And then you've got other people who didn't like the area and some of the things that happened and why they closed the school to begin with.
That's dealing with people's perceptions. You have a lot of those issues where public perception isn't reality, and you have to educate the public as to what the reality is.
Some people want to listen, some people don't want to listen. They've already made their mind up.
38 | March 2023 @therant905
Pandemic challenges, interim term have prepared next county manager
A few days ahead of her takeover as Lee County Manager, Lisa Minter answered some questions from The Rant's Richard Sullins about the change.
THE RANT: Effective March 1, you're going to be in charge of all of the services that Lee County provides to its 63,000 citizens. How are you feeling about all that? Are you nervous? Excited? Chilled?
MINTER: I am very excited about this opportunity. Lee County is growing and changing every day. While I have been with the organization for 29 years, I am looking forward to continuing my time here in a different capacity. Lee County has had and continues to have great leadership from the Board of Commissioners and its department heads, and our employees are some of the best that you can find. I look forward to seeing many of the projects completed that Dr. Crumpton helped get started, as well as bringing new ideas to the table.
THE RANT: What are some of the experiences in your career that you believe have prepared you for this moment in your life?
MINTER: The county's response to the COVID pandemic is definitely an experience that helped prepare me for this position. The pandemic taught me to be flexible and think on my toes.
With the sudden need to have employees work from home, we had to quickly figure out how to adjust policies and procedures to meet standards but allow for work from home. We also had to adjust county spending in anticipation of losing revenues due to business closures.
Other experiences that have helped me prepare for this moment include serving as interim manager and preparing the budget during a revaluation in 2007 before Dr. Crumpton was hired, leading the KRONOS implementation project which included implementing a time-keeping system and change in the county's payroll cycle, as well as working with various departments during the aftermath of the tornado in 2011.
THE RANT: Dr. Crumpton once told me, "You have to be the person who says 'no,' and many times, you have to say that to some very good causes that you would love to support." He also told me that sometimes you have to be the person who steps up and says "yes." How would you decide when to say one or the other?
MINTER: There have been and will be many times that good ideas or projects have been brought forward, but the county simply did not have the authority to do said things. There will also be times that the county will face items that I will feel maybe should not be our responsibility but still have to be addressed. To make those decisions, I will first have to refer to N.C. General Statutes to see if we have authority to handle said items. If we have the authority, then I will have to analyze the request to see the ultimate good that can come from saying "yes" and, of course, I would consult the feelings of our board members.
THE RANT: As a county manager, there will be lots of long hours ahead of you. How do you plan to pace yourself and maintain good health and make sure that everything gets done before the deadline arrives?
MINTER: Delegation, team effort and patience are going to be the major players here, and the first two go hand in hand. Part of the reason I came to work for Lee County in 1993 was because I knew how great the finance team was after working on the county's audit for two years and felt like I would be successful in my role as finance director with that team. Now, I know that I have a great team of assistant county managers, department heads and employees that I can trust and need to give them opportunities to show their potential and skills by delegating projects to them.
Patience will also be key. I will have to remind myself often that not everything needs to be accomplished immediately. A wise man once told me to remember to take care of myself first so that I would be here to assist others with the valuable work that we as county employees do.
The Rant Monthly | 39 rantnc.com
INTERVIEW | LISA MINTER
IN BRIEF
RAILROAD HOUSE TO REOPEN ON MARCH 4
The Railroad House in downtown Sanford will reopen to the public on March 4.
The museum has been closed since 2020 because of the pandemic and extensive renovations over the past year, thanks to a $100,000 grant from the North Carolina General Assembly in 2021.
Erected in 1872 — two years before Sanford would incorporate as a city around the intersection of the Augusta and Raleigh railroad lines — the Railroad House is the oldest still-standing structure in Sanford. The Railroad House Historical Association celebrated the building's 150th anniversary back in October.
For more information about the Railroad House and the RHHA, visit www. railroadhouse.org, or call (919) 776-7479..
CITY OFFERS OPTIONS TO AVOID LONGER MAIL TIMES
The U.S. Postal Service has announced that its standard for prompt delivery has slowed. The new longer delivery standard has resulted in lengthy times-in-transit for utility bills and payments.
Broadway Hardware has been a community fixture for over 50 years, and Frank McDonald has been the owner and operator for the last 30.
Now, he has a partner. McDonald recently was at a crossroads between his desire to spend more time with family, travel, and enjoy other aspects of life, and the part that the store played in his life – a part he didn't want to give up.
Terry Currin, a retired agriculture teacher, was at a similar point in his life – looking for a business with an agriculture foundation after his retirement. Their paths crossed, and it was a perfect match.
Currin and McDonald reached an
agreement to allow Currin to become a partner in the business starting in January. The agreement allows Currin to learn the business from a true industry expert, and it allows McDonald some time to pursue other interests while remaining involved in the business and relationships he has built over the last 30 years.
"I am excited about Terry coming on board," said McDonald. "I was always concerned about finding the right person to maintain the customer relationships, and the integrity of our business. Terry has worked beside me the last few months and it is evident he is exactly the right person At the same time, I am excited to continue the success of the business and supporting the
people of this fine community."
Currin, like McDonald, felt it was the perfect opportunity.
"It allows me to be a part of a community business and learn from Frank. I have already experienced the unique environment Frank has built in this business and the importance of continuing that expectation," he said. "It is also very unusual to get to partner with someone who has this much passion about the job they do daily. I feel blessed for this opportunity. The other thing I have been so impressed with is the staff at Broadway Hardware. They welcomed me immediately, and they are fantastic. I am excited to be part of their team."
• To prepare for slower delivery, the City of Sanford encourages all customers to sign up for paperless billing, which allows utility bills to be received by email. The city also offers several payment methods that allow customers to avoid mail. They are:
• pay by electronic draft on your due date each month;
• pay by phone using a credit or debit card via our automated service at 919-775-8215;
• pay online by visiting www.sanfordnc.net and selecting "Online Payments;"
• drop-off payment in the drop box located in the U-drive at the Sanford Municipal Center;
• pay using cash at any local CheckFreePay Payment Center; or
• mail payments well in advance.
40 | March 2023 @therant905
Terry Currin, who recently retired from Harnett County Schools, joined Frank McDonald as a business partner for Broadway Hardware, which has been part of the Broadway community for over 50 years. Submitted photo.
Currin joins ownership at Broadway Hardware
To avoid late penalties, the Customer Service Department must receive payment no later than 5 p.m. 10 days after the due date. Access all City of Sanford payment options on our website atsanfordnc.net/pay.
PATE FAMILY SCHOLARSHIP TO HELP CCCC NURSING, VET TECH PROGRAMS
Dr. Marty and Linda Pate of Sanford have established a new scholarship — The Doris Sharpe, LPN, and Tess Jordan, DVM, Endowment — at Central Carolina Community College. The Pates have established the endowment to benefit students in the CCCC Nursing and Veterinary Technology programs.
The Pates were inspired to assist the nursing program to honor the late Doris Sharpe, who served as a nurse at Central Carolina Hospital for many years. Pate said Sharpe was like a mother to him, calling her Mama Doris.
"I learned so much from her about how to treat each patient with true dignity and respect. She was an inspiration and exam-
ple to me and so many others," he said.
The Pates' daughter, Dr. Tess Pate Jordan, is the head veterinarian at The Animal Hospital at Lake Brandt in Summerfield and has often commented to them about the shortage of veterinary technicians.
Marty Pate said, "Nurses and vet techs are the backbone of their respective health care professions. Without them, there is no high quality health care. We hope this scholarship will, in some small way, help strengthen that backbone."
The Pates have lived in Sanford since the 1980s.
PINEHURST CLINIC RECOGNIZED AS BEST-IN-CLASS EMPLOYER
PINEHURST — Pinehurst Medical Clinic participated in Gallagher's 2022 U.S. Benefits Strategy & Benchmarking Survey and, for the second consecutive year, was identified as an organization that excelled in optimizing employee and organizational wellbeing. Out of more than 4,000 applicants, PMC is one of 493 organizations that achieved this recognition.
PMC was recognized for its comprehensive framework for strategically investing in benefits, compensation and employee communication to support the health, financial security and career growth of its employees at a sustainable cost structure. Designations like Gallagher's Best-in-Class Employer help current and potential employees understand and appreciate an organization's workplace culture and people strategy; important differentiators as employers compete for talent in a tight labor market.
"Providing the highest quality of care to our patients and the communities we serve begins with taking care of our largest asset — our team members," said Brandon Enfinger, Pinehurst Medical Clinic's chief executive officer. "I am inspired every day by our team's commitment to living our organization's mission and reflecting our core values into exceptional patient care and consider it a privilege to lead this best-in-class team."
SANFORD MAN JAILED FOR INDECENT EXPOSURE TO CHILD
Sanford Police charged a man in late January with exposing himself to a child.
Czyz Navarre Savage, 33, of Raeford was charged with felony indecent exposure. Police responded around 9 p.m. on Jan. 30 to the Dollar General store at 2237 Jefferson Davis Highway after a 10-yearold child reported that a man had exposed himself to her.
A search on the N.C. Department of Correction's website reveals that Savage was convicted in Hoke County in 2020 on multiple counts of felony and misdemeanor indecent exposure. At that time, he was sentenced to probation. After the most recent arrest, he was placed in the Lee County Jail under $25,000 secured bond.
The Rant Monthly | 41 rantnc.com Rogers-Pickard Funeral Home, Inc. & Cremation Services Since 1913 509 Carthage Street • Sanford, NC 27330 (919) 775-3535 www.rogerspickard.com 4th Generation of Our Family Serving Your Family
Your goals. His priority.
It's how Brian Mathis was named a 2022 Forbes Best-in-State Wealth Advisor and continues to make
TIME FOR A FINANCIAL 'SPRING CLEANING'
HARNETT NAMES FIRST MARKETING DIRECTOR FOR ECONOMIC DEVELOPMENT
Harnett County announced Elizabeth Edwards as its first marketing director for economic development effective Feb. 20. Edwards brings over 15 years of experience leading digital marketing and communication initiatives, serving most recently as the director of communications and donor relations at William Peace University.
Prior to her position at Peace, Edwards led an alumni engagement communications strategy for Campbell University, guided communications and digital marketing efforts for the North Carolina Biotechnology Center and supported global branding, economic development, and tourism-related promotions for the North Carolina Department of Commerce.
"We are thrilled to welcome Elizabeth Edwards to Harnett County," said Christian Lockamy, director of economic development. "Elizabeth has the drive and experience to lead our inaugural marketing efforts. We are very fortunate to have Elizabeth join our team."
CCCC Advising Award
James Thomas received the Central Carolina Community College Excellence in Advising Award for 2022-2023. Thomas is CCCC YouthBuild student services director.
Since the inception of the YouthBuild program in 2019, Thomas has directly contributed to the success of over 100 program participants through his excellent advising practices. He is available to his students and colleagues at any time of the day or night and will regularly go above and beyond outside of regular business hours to remove barriers in order to ensure equitable access to education and resources.
Now that we've put winter behind us — at least on the calendar — it's time to think about sprucing up our homes, inside and out. But it also may be time to do some financial spring cleaning.
Edward Jones Financial Advisor
503 Carthage Street, Suite 200 Sanford, NC 27330
(919) 775-4443
brian.mathis@edwardjones.com
For starters, your investment strategy needs to be "dusted off" every so often, so you can see if it's still working to help you move toward your financial goals, such as a comfortable retirement. Over time, your circumstances and risk tolerance can change, and these changes may lead you to reexamine your future financial and investment decisions.
Next, think about "de-cluttering" your portfolio by possibly getting rid of some duplicate investments and using the proceeds to expand your investment mix. And it's also important to organize all your financial documents, whether they're on paper or in electronic form.
The marketing director role is the fourth staff position for Harnett County Economic Development that will work with the new Harnett County Economic Development Partnership. In this new role, Edwards will have oversight of internal and external marketing strategies, playing a central role in positioning the community for the attraction of new jobs, investment and overnight stays.
NEW SUBDIVISION COMING TO NW HARNETT COUNTY
West Preserve is A new residential community, West Preserve, is coming soon to Northwestern Harnett County, approximately five miles south of Sanford near N.C. 87. Developed by Weaver Homes, West Preserve will include 54 single family lots, construction starting this spring.
Finally, just as you remove dangers around your house, you'll want to explore strategies to help ensure you're protecting your loved ones from financial threats.
Spring cleaning can pay off in a cleaner, safer home environment and in helping keep your financial strategy working hard for you.
Ranking Methodology: Data provided by SHOOK Research, LLC. Data as of 6/30/21. Source: Forbes.com (April 2022). Forbes Best-in-State Wealth Advisors ranking was developed by SHOOK Research and is based on in-person, virtual, and telephone due diligence meetings to measure best practices, client retention, industry experience, credentials, review of compliance records, firm nominations; and quantitative criteria, such as: assets under management and revenue generated for their firms. Investment performance is not a criterion because client objectives and risk tolerances vary, and advisors rarely have audited performance reports. SHOOK's research and rankings provide opinions intended to help investors choose the right financial advisor and are not indicative of future performance or representative of any one client's experience. Past performance is not an indication of future results. Neither Forbes nor SHOOK Research receive compensation in exchange for placement on the ranking. For more information, please see www.SHOOKresearch.com.SHOOK is a registered trademark of SHOOK Research, LLC.
Member SIPC TAL-13149A-A-AD
CCCC EIGHT-WEEK TERMS START MARCH 8
Central Carolina Community College's eight-week terms allow students to find courses that fit their academic and career goals. Qualified students may be eligible to receive financial assistance.
The next set of eight-week classes begin March 8. See www.cccc.edu/12and8/ for a list of classes and for registration information.
Weaver Homes General Manager Dustin Blackwell said the location of the neighborhood is intentional. "West Preserve is ideal for families looking for a relaxed, rural atmosphere, but who still value the community feel of a planned development," he said. "Drive times are reasonable, so you can work in Fayetteville or Raleigh, but live away from the city pressure."
Lot sizes in the neighborhood will range from one-half acre all the way up to 1.5 acres. The development will also feature high-speed fiber optic internet service.
42 | March 2023 @therant905
> edwardjones.com | Member SIPC
Brian Mathis
a difference in clients' lives. > edwardjones.com | Member SIPC Brian Mathis Edward Jones Financial Advisor
Carthage Street, Suite
Sanford, NC 27330 (919) 775-4443 Your goals. His priority. It's how Brian Mathis was named a 2022 Forbes Best-in-State Wealth Advisor and continues to make a difference in clients' lives. Ranking Methodology: Data provided by SHOOK Research, LLC. Data as of 6/30/21. Source: Forbes.com (April 2022). Forbes Best-in-State Wealth Advisors ranking was developed by SHOOK Research and is based on in-person, virtual, and telephone due diligence meetings to measure best practices, client retention, industry experience, credentials, review of compliance records, firm nominations; and quantitative criteria, such as: assets under management and revenue generated for their firms. Investment > edwardjones.com Member SIPC Brian Mathis Edward Jones Financial Advisor 503 Carthage Street, Suite 200 Sanford, NC 27330 (919) 775-4443 brian.mathis@edwardjones.com Your goals. His priority. It's how Brian Mathis was named a 2022 Forbes Best-in-State Wealth Advisor and continues to make a difference in clients'
503
200
lives.
LONGTIME SANFORD HERALD BUILDING SOLD TO RALEIGH CO.
The Sanford Herald building has been sold, according to a deed on file at the Lee County Courthouse.
The building, which sits on a 1.4-acre lot at 208 St. Clair Court, was conveyed on Feb. 15 to Raleigh-based Mago Properties. Not much information is publicly available about Mago, but it shares an address and registered agent with Raleigh-based Punic Properties, a company which has purchased several other downtown Sanford buildings in recent years.
Herald Publisher Jeff Ayers told The Rant
Thursday that the move was "no more than a change in ownership of the building."
"The Herald offices will remain here, business as usual," he said. "We'll just be leasing our office space from the new owner."
The Herald has been in operation since 1930, and moved into the building on St. Clair Court in 1952, according to Lee County's GIS map. Paxton Media Group of Kentucky purchased the paper in 1998.
Paxton's other North Carolina holdings include The High Point Enterprise, The Lexington Dispatch, The Burlington Times-News, The Kinston Free Press and The New Bern Sun Journal, among others.
The Rant Monthly | 43 rantnc.com
The Sanford Herald building on St. Clair Court was the work home to four Rant employees, and, boy, do they have some stories to tell, allegedly.
THRU MARCH 12 TEMPLE PRESENTS LADY DAY AT EMERSON'S BAR & GRILL
Temple Theatre's main stage production, "Lady Day at Emerson's Bar and Grill" will run from Feb. 23 to March 12. It is 1959, and legendary jazz singer Billie Holiday is about to take the stage at Emerson's Bar & Grill for one of her final performances. Through songs and stories, Lady Day reveals her loneliness, inner fire and a spirit that refuses to break. Interwoven with more than a dozen musical numbersHoliday's songs will linger long after the curtain comes down. For ticket information and show times, visit templeshows.com.
SEND YOUR EVENT
The Rant Monthly's community calendar has returned, and we're doing our best to track down everything going on in Sanford and Lee County. Send us your events by email at billy@rantnc.com and include the date, time, location and a brief description.
THINGS TO DO
MARCH 2
El Refugio will host the 7th annual International Culture Night from 6 to 9 p.m. at the Dennis A. Wicker Civic Center. The vent will be held in collaboration with Central Carolina Community College, Lee County Arts Council and United Bank. Fifteen countries will be represented by an exhibit featuring various aspects of its culture such as food, art and crafts, games, history, traditional dress and music. The goal of the International Culture Night is foster positive relationships through cultural exchange through sharing knowledge, hopes and experiences. Admission is free.
MARCH 3
80s Unleashed will perform their 80s covers at Smoke & Barrel at 8 p.m.
MARCH 4
Seva Yoga in downtown Sanford will host its Spring Open House from 11 a.m.
to 4 p.m. Join them for a free 30-minute class and experience the many different styles of yoga offered, including their new Barre and Children's Yoga classes.
MARCH 5
Join more than a dozen vendors and take part in a Quarter Auction benefiting Carolina Anima Rescue & Adoption at 1 p.m. inside the Stevens Center.
MARCH 10
Paige King Johnson, a country singer/ songwriter who values the roots of country music, will perform at 7 p.m. at Smoke & Barrel in downtown Sanford.
MARCH 11
Beech & Boon's in downtown Sanford will host its first anniversary event — a day of fun, fellowship and, of course, shopping. Gifts will be given out to the first 20 customers, there will be discounts on every purchase, and there will be a
"Mommy & Me Date" giveaway. Open House runs from 10 a.m. to 4 p.m.
Hugger Mugger Brewing in downtown Sanford will host a Caribbean Jerk & Beer Tasting event from 5 to 7 p.m. Spend the evening savoring four jerk dishes of various spice levels and sipping on perfectly paired beer samples for each dish.
MARCH 14
Temple Theatre's 2023-24 Mainstage Season Reveal & Reverse Raffle will be held at 7:30 p.m at the theater in downtown Sanford. Your $50 donation gets you and a friend into the premiere event. The winner of the reverse raffle (only 200 tickets) will win $1,000 cash. For ticket information, visit templeshows.com.
MARCH 23-25
Temple Theatre will host "Moments with Paul," a powerful spoken and sung retrospective on the life of the 20th century Renaissance man Paul Robeson. Learn
44 | March 2023 @therant905
APRIL 15
The annual Broadway Our Way street festival runs all day starting at 10 p.m. Enjoy a packed festival featuring crafts, handmade items, artists, vendors, a classic car show and a variety of food trucks. The event also presents all-day music and fun that lasts well into the evening with Jammin' on Main. Dogs are welcome on lead; please clean up after your pet. All activities are free to the public.
more at paulrobesontour.com and purchase tickets ($20) at templeshows.com.
MARCH 24
Heart of Carolina Jazz Orchestra and special guests Stephanie Nakasian and Lovell Bradford will perform at 7:30 p.m. at Temple Theatre in downtown Sanford. Known as one of the world's leading jazz singers, Nakasian will take you on a fantasy swing voyage that transcends the Great Ladies of Song in both tribute and originality. Bradford is a jazz pianist who calls upon influences from gospel, jazz and R&B. He has shared the stage with such musicians as Branford and Wynton Marsalis, Wes Anderson, Slide Hampton and Jennifer Holiday. Learn more at templeshows.com.
Whiskey Bent, a three-piece acoustic cover band from Snaford, will play a wide variety of rock, alternative and country music at Smoke & Barrel in downtown Sanford at 8 p.m.
MARCH 24-25
The second annual Farm Heritage Day will be held at Lee County Fairgrounds. Organizers will feature antique tractors, a 1930s Frick sawmill, a wood-fired tobacco barn display, food trucks, antique vendors, craft vendors and more.
MARCH 25
House in the Horseshoe will celebrate its 250th birthday from 11 a.m. to 3 p.m. Visitors are invited to bring a picnic and enjoy lunch on the grounds while learning about the history of the house and its restoration.
Encore Theatre in Southern Pines will hold its 2023-24 Season Reveal & Silent Auction at 7:30 p.m. Champagne and hors d'oeuvres will be served.
MARCH 29
Hugger Mugger Brewing will host Brushes & Brews at 6:30 p.m. Join them for a mid-week wind down activity, guided with step-by-step instruction to create an acrylic painting with landscape and nature artist Amanda DeNapoli. All supplies are included and you get one free beverage.
MARCH 31
Whiskey Pines, an acoustic act from Southern Pines, will perform at Smoke & Barrel in downtown Sanford at 8 p.m.
APRIL 7
Guy Unger Band will perform at Smoke & Barrel in downtown Sanford at 8:30 p.m.
APRIL 13-30
Temple Theatre's mainstage production of "All Shook Up" runs April 13-30. It's 1955, and a guitar-playing young man rides into a square little town in a square little state and changes everything and everyone he meets. Loosely based on Shakespeare's "Twelfth Night," this hip-swiveling, lip-curling musical fantasy will have you jumpin' out of your blue suede shoes with such Elvis classics as "Heartbreak Hotel," "Hound Dog," "Jailhouse Rock" and "Don't Be Cruel." Visit templeshows.com.
APRIL 27-30
The annual Southern Side by Side Championship & Exhibition will be held at Deep River Sporting Clays and Shooting School. Visit southernsidebyside.com to learn more about this year's event.
WEDNESDAYS
Join Raven Forge Games in Sanford for Dungeons & Dragons Adventures League on Wednesday nights. Perfect whether you a new player looking to get into the game or a seasoned veteran. Adventures League allows you to bring your character week after week and play with different players or DM's. Totally fine if you miss a week.
SATURDAYS
The Enrichment Center in Sanford hosts weekly dances for seniors 50 and older, featuring a live band, Saturdays at 6:30 p.m. Cost is $10 a person.
The Rant Monthly | 45 rantnc.com 12 Premium Craft Beers on Tap! Sanford's premier neighborhood spot for food and fun. C'mon out and see your friends! 120 S. Steele Street Sanford, NC 27330 919-292-1374 Live Music! • Great Bourbon Selection! • House-smoked pork & brisket • Deli-style sandwiches • Daily specials including ribs & chicken • Much more!
CROSSWORD: Board Games
ACROSS
1. G in mg
5. Medicinal amt.
8. Say no
11. Popular Scotch mixer
12. Country dance formation
13. List of candidates
15. Certain battery component
16. Exclamation of sorrow
17. *"The Game of Unspeakable Fun"
18. *"Fascinating two-handed strategy game"
20. Dutch cheese
21. Not quite right
22. *"I thee ____"
23. CrËme de ____
26. Where Japan is
30. Part of circumference
31. Threatened Asian or African odd-toed ungulate
34. Ready for picking
35. Reasons to sue
37. Romanian money
38. English county
39. Popular Arabic name
40. Lemon, in Paris
42. Latissimus dorsi, for short
43. Angola's southern neighbor
45. Dairy farm glands
47. Relax, or ____ out
48. Brooke or John Jacob, of New York
50. USPS delivery
52. *Cards against what?
55. Medicinal plant with purple berries
56. Bug-eyed
57. Tiny bottle
59. a.k.a. jumping bone
60. Plucked string instrument
61. Makes a mistake
62. *"____ Day," desirable square in The Game of Life
63. Bard's before
64. Rip apart
DOWN
1. Govt. property org.
2. Fabled fliers
3. Mine passage
4. India's Chennai, pre-1996
5. Flooring choice, pl.
6. Hose woes
7. 100 centavos in Mexico
8. Rum cake
9. Particle in A-bomb
10. What's-old-is-new-again prefix
12. Somewhat late
13. Be at the helm
14. *Not chutes
19. #39 Across, pl.
22. Is no longer
23. *Trade, build, settle this island
24. Oenophile's concern
25. Curtain fabric
26. *Connect how many?
27. Theater passage
28. Asparagus unit
29. Written works
32. Hipbones
33. Butterfly catcher
36. *Like pursuit of no vital importance
38. "____ ____ a high note"
40. A Camel, for short
41. Result of equipment failure
44. The beauty of the ball?
46. Morgan Freeman in "Driving Miss Daisy," e.g.
48. Sign of bad news
49. Inflict a blow
50. Supernatural life force
51. Drunkard, slangily
52. Exhibiting good health
53. Swing seat, sometimes 54. Knitter's supply 55. Tree fluid
58. Dropped drug, acr.
46 | March 2023 @therant905
307 North Horner Blvd. Sanford (919)775-1292 You can view our jobs at Expresspros.com/sanfordnc Stop by and meet with our recruiting specialist.
The Rant Monthly | 47 rantnc.com