01
Key Projects 2023
Key Projects, 2023
POD Architects are experts in multiple fields
4 In 2023 we worked on: Over 14 Large Masterplans Numerous One-off bespoke homes Over 5250 Residential Units Over 84,195 Sq.M Of Retail Space Over 53 I ndividual & Commercial Clients
POD is a London & Kent based Architecture practice offering world class design strongly underpinned by commercial reality.
POD was established in 2009, and has been under the leadership of Paul Shedden, who sits at the forefront of contemporary architecture.
POD offer a cost-effective service based on large international practice principles with small practice personality.
POD has developed its collaborative style to encourage client involvement in producing creative & commercially viable design solutions.
5 Key Projects, 2023 Copyright © POD Architects, 2023
London Kent +44 (0) 20 7490 2246 +44 (0) 1227 505 304 info@pod-architects.com info@pod-residential.com 15 Devonshire Square, London, EC2M 4YW 108 High St, Whitstable, CT5 1AZ Our Offices +44 (0)207 490 2246 +44 (0)122 750 4304 info@pod-architects.com 1.1 About Us
6
1.2
Ethos and Values
POD Architects is a design-led practice built on strong working relationships with commercial clients across multiple sectors. Our team are passionate about creating exceptional architecture and design that informs a strong sense of place and community. Our design philosophy is rooted in the understanding that to be innovative, architecture must learn from the past but also look to the trends of the future through research and development, and a process of constant learning.
POD Architects have a long track record in creating value for money coupled with good design from large masterplanned mixed-use schemes to residential apartment buildings. We are problem solvers in complex urban spaces and are able to work with local authorities and occupiers alike to ensure the most comprehensive development solution is devised meeting the needs of all.
Proud supporters of:
7 Key Projects, 2023 Copyright © POD Architects, 2023
8 Bristol Salford Chatham Bromley Inverness Egham Stirling Watford Portsmouth Walton Birmingham Rochester Andover
1.3 Year Summary
Masterplans
We help clients create distinctive environments where architecture, Landscape, company culture and local community merge to create a 'place'. POD Architects experience working on both the creation of new town masterplanning and the regeneration and redevelopment of urban sites allows us to understand both the human scale of projects and place without losing sight of the wider context and setting. We want to create places that people will love to live, work, play.
Mixed Use Residential
Our projects are driven by a desire to create contemporary residential design coupled with a strong understanding of the social and cultural aspects of the communities these are for. POD have developed a number of mixed use residential projects for clients of all sizes.
Retail / Commercial
Over the years, POD Architects has developed a number of retail and commercial projects including large scale conversions of tired shopping centres; the completion of new shopping centres; new offices in the City and small bespoke flagship stores. This breadth of knowledge becomes useful across the POD projects.
Bespoke Homes
For many people, having the opportunity to design and build a house is a once in a lifetime prospect. They will often have gone to a lot of trouble to find a plot that offers something they've not had with previous properties. Whether they are new builds, extensions or renovations; our friendly and professional team can help your project reach its full potential.
Clients
POD is working with a number of clients on a range of multi-disciplinary projects. This includes the delivery of large scale masterplans; identifying sites and feasibilites for opportunity sites; and working with clients on a once in a lifetime one off home.
9 Key Projects, 2023 Copyright © POD Architects, 2023
Major regeneration Masterplan
10
Watford Riverwell is a major regeneration program, which transforms more than 30 ha of land into an exciting new neighbourhood, providing homes, workspace, public parks and community facilities. POD Architects were selected to develop the Northern Masterplan zone and are the lead architect in a multidisciplinary team of architects, engineers and specialists.
POD's vision was to unify the wider community, Colne Valley and Watford General Hospital, with a high quality landscape, modern residential buildings and a community centre based on health and well-being. The new public square acts as a focal point for commercial activities including retail, health and hospitality. Wider areas will be dedicated to PRS residential, innovative family housing and community uses such as primary school and nursery.
1450
120 Room Hotel 420 Pupil Primary School 1400 Sq.M of Retail
Public Square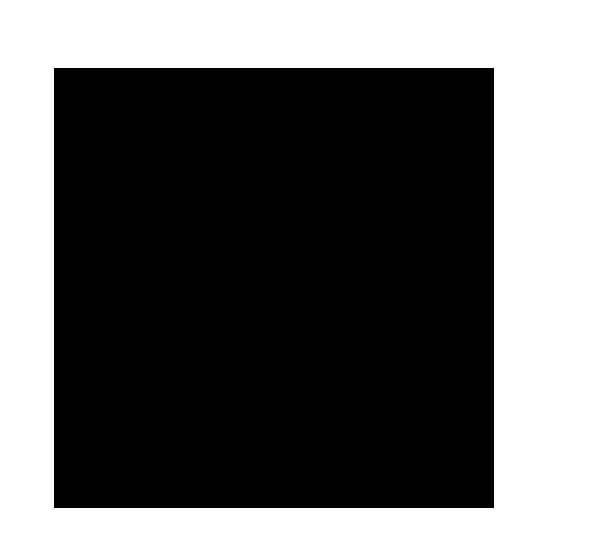 11 Key Projects, 2023 Copyright © POD Architects, 2023
Space Car Park 500 Sq.M Community Centre & nursery Brand New
700 Residential Units & Parks
1.4
Watford Riverwell Northern Masterplan
Kier Property & Watford Borough Council, Watford
Major regeneration Masterplan
12
13 Key Projects, 2023 Copyright © POD Architects, 2023
14
1.5
York Gate
Donard Affordable Homes, Bristol
244 residential units 306 Sq. M of Retail Space 349 Sq. M of Office Space New Public Realm
Situated adjacent to Temple Meads Station, York Gate is a mixed use residential scheme located within the Mead Street Industrial Zone. The site is the catalyst and key to redevelop the wider zone and acts as a bridge between neighbouring and new communities.
The scheme provides two buildings separated over three distinct blocks, containing modern retail, cafés, maker spaces, landscaping and 244 highquality homes.
Brick of earthy hues are the prevalent material that feature around Bristol. The traditional vernacular architecture that forms Bristol displays characteristic of breaking up brick facades with other softer materials. These traditional features drove the design concept, and through an iterative design process culminated in a design that is respectful to the past but looking towards the exciting future of Mead Street.
The project aims to establish a contemporary identity whilst encapsulating the essence of Bristol for future occupants.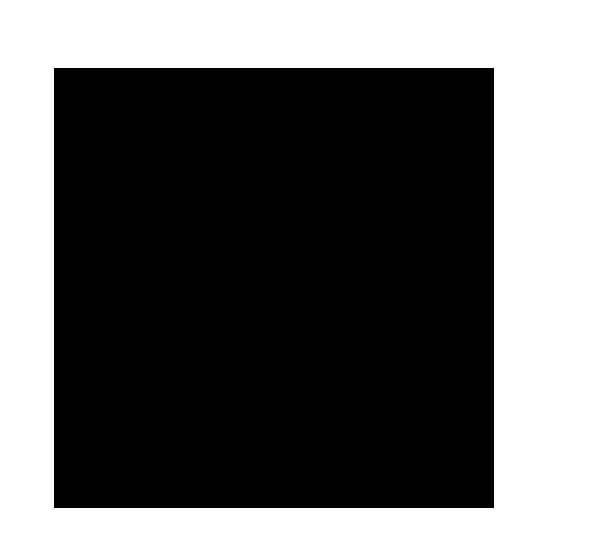 15 Key Projects, 2023 Copyright © POD Architects, 2023
Creating a new Residential Quarter
York Gate, Bristol
18
1.6
Swindon Designer Outlet
McArthur Glen, Swindon
2,000 Sq. M of Restaurants 50,000 Sq. M of Retail 126 Retail Units
Situated in Wiltshire, Swindon Designer Outlet went through a transformation to include the English Heritage Grade Star listed building at the edge of Swindon Town, formally the Great Western railway works. POD won the competition to design the shopping centre and successfully completed the project in April 2015, working closely with English Heritage and the Conservation Department, to develop a retail solution to this important historic building.
The project adds to the wider regeneration of Swindon and acts as a catalyst for the town's future, the store locates a through route re-inventing the shopping experience and making shopping easier. The outcome achieves a contemporary finish that has a duality with the industrial past becoming a destination shopping centre in the heart of Wiltshire.
Recognition BCSC, RICS, LABC
19 Key Projects, 2023 Copyright © POD Architects, 2023
Award Winning Retail Centre Swindon Designer Outlet, Swindon
22
1.7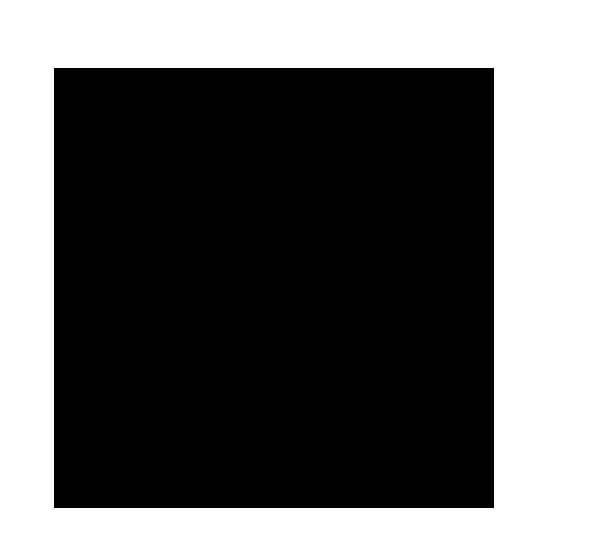 Bardell Wharf
Donard Living, Rochester
374 Residential Units 357 Sq. M of Retail Space New Public Realm
Bardell Wharf is located in the Star Hill to Sun Pier conservation area in Rochester, Kent. The semi-derelict site is situated at an important junction within the town centre. The project will complete the regeneration of this important quarter of Rochester, and is comprised of four seperate buildings delivering 374 homes, three retail units, and significant public realm improvements.
The Design Team's proposal for the site draws upon the past and is mindful of the developments that have occurred in the area and surrounding town. A 'critical regionalism' approach is used for the design and architecture. We see this as an opportunity for a well connected sustainable scheme.
23 Key Projects, 2023 Copyright © POD Architects, 2023
Completing the regeneration of a historic quarter
Bardell Wharf, Rochester
26
1.8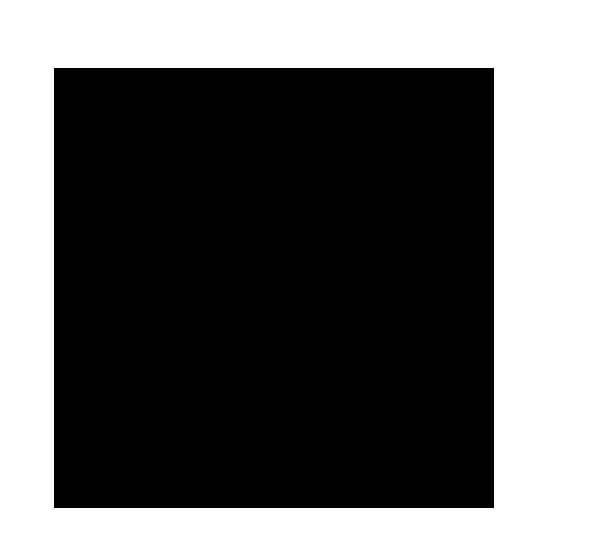 Albion Court
Donard Living, Salford
268
Residential Units
New Public Realm
POD Architects have developed a vision for a sustainable, high-density, affordable housing scheme, located on the corner of Hankinson Way and Belvedere Road in Pendleton that will provide much-needed, high-quality homes.
The plans will transform a currently redundant brownfield site by delivering much-needed affordable homes and creating a vibrant new street scene. Extensive landscaping, a children's play area and private outdoor amenity space will provide residents and visitors with areas for meeting, relaxing and socialising.
Pendleton; a town of that has gone through significant change during the last 200 years. What was once the attractive hils and farmland along the River Irwell later formed Manchester, 'the new city', an area of great community and British Victorian Architecture which later became demolished in favour of the 'High Rise' post war concrete block.
The architectural style looks to celebrate these three distinct eras of Pendleton to create a sense of identity for both the residents and local area.
27 Key Projects, 2023 Copyright © POD Architects, 2023
Creating a new identity for Pendleton
Albion Court, Salford
30
The Avenues 1.9
Kier Property & Watford Borough Council, Watford
The Family Housing site is a forward thinking residential project with an innovative approach to family housing, which challenges the traditional design standards. Housing typologies were carefully designed to achieve maximum privacy levels with a minimum separation distances between buildings.
Multi-layered outdoor open spaces within the buildings were introduced in order to reduce the plot land-take. This unlocked an opportunity to bring the community closer together and propose secure semi-private courtyards for the residents to enjoy. The projects aims is not only to provide much needed homes but also reduce the environmental impact and implement sustainable standards from inception to completion.
31 Key Projects, 2023 Copyright © POD Architects, 2023
Innovative Family Housing
The Avenues, Watford
34
1.10
Gatwick South Terminal
Gatwick Airport Ltd, London, Gatwick
Entering over 100,000 people a day, Gatwick South Terminal entrance was developed and designed by POD creating a new entrance canopy, new routes to the Terminal and additional public facilities and was successfully opened in Spring 2012. The development was constructed whilst the terminal was operational and was completed within a period of 18 months.
POD have completed several projects in Gatwick Airport and have been involved as retail design consultants on both the North and South terminals.
35 Key Projects, 2023 Copyright © POD Architects, 2023
36
1.11
The Thistles Masterplan, Stirling
AXA, Stirling
The redevelopment of The Thistles Shopping Centre in Stirling presents a unique opportunity to regenerate the town with a high-quality sustainable development adjacent to the train station and in the city centre featuring a mix of uses. It provides the conversion and redistribution of retail units into a food and beverage / leisure hub; provides a 100 room hotel; New Council; New destination Public Square and new entrances to the existing shopping centre.
» Increase local living population to increase footfall on trading (future expansion of student population planned)
» Create night time economy
» Increase local tourism
» Create a day time economy that is an alternative to retail
» Increase family dwell time through leisure, play and F+B initiatives
» Create a shopping centre for all ages
37 Key Projects, 2023 Copyright © POD Architects, 2023 Conversion of Retail Units into food and leisure hub 400 Student Units New Council Offices 100 room Hotel New Public Square
Creating Destination Public Squares
Masterplan, Stirling
Thistles
40
1.12
Eastgate Shopping Centre, Falcon Square & The Filling Station Scoop AM LLP, Inverness
The development of Falcon Square and Eastgate Shopping Centre is made up of multiple proposals; The Filling Station, New restaurant units for the Eastgate shopping centre, The Rooftop Bar and the Food Court. These proposals work together in order to create a new and improved experience of Falcon Square, based around a variety of food and beverage units.
At present, Falcon Square is predominantly used as a route to Eastgate Shopping Centre, Inverness Station or the Filling Station and could benefit from increased activity. It is envisaged that the proposals will enhance Falcon Square as a destination, by providing an updated and improved site for eating out and socialising.
41 Key Projects, 2023 Copyright © POD Architects, 2023
42
The Strand
ZBS, Burgas
Situated on the black sea coast of Bulgaria, The Strand open air mall was completed in summer 2013. The Strand was inspired by the atmosphere of the open street, rather than an enclosed mall, it bridges the gap between historic street-scape and contemporary shopping lifestyle, offering a healthier alternative for days out.
The shopping centre is the first of its kind in the country and utilises the favourable climatic conditions to develop an open street mall. Since it's opening, The Strand was short-listed for 'Building of the Year', and has been nominated for numerous prestigious awards nationally. The project was listed as one of the ten most innovative projects for shopping centre's in Europe at the Cannes, international retail property market.
43 Key Projects, 2023 Copyright © POD Architects, 2023 75,000 Sq.M Retail Space Building of the Year Shortlisted Trade Buildings Runner Up Buildings With Green Elements Runner Up
1.13
Open air retail mall
The Strand Retail Centre, Bulgaria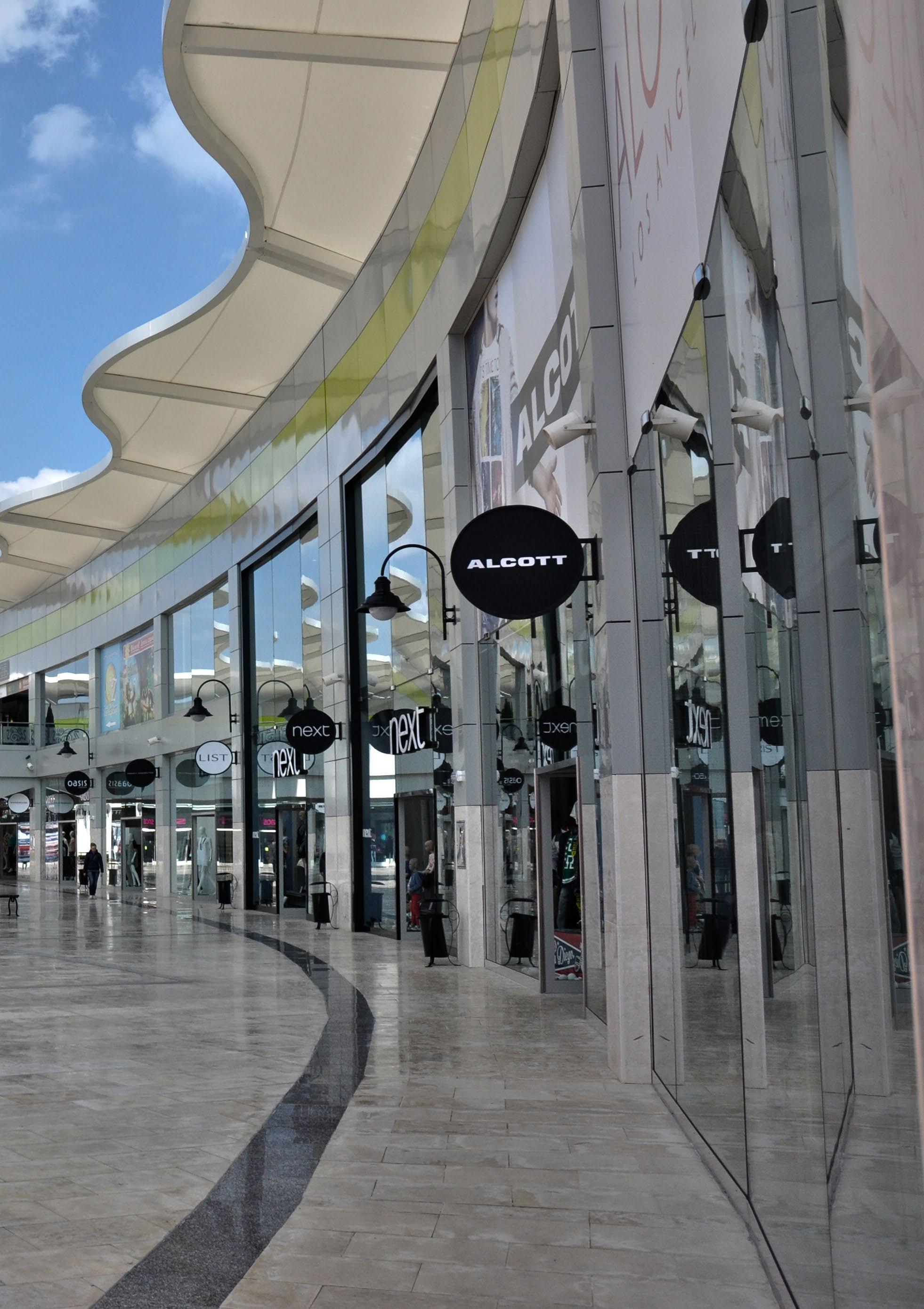 46
1.14
Holly Tree Corner
Kentish Projects, Margate
The contextual building proposes 39 high quality residential apartments, 3 Houses and a micro-pub in Margate, within walking distance to the old town and destination attractions, including the new Turner Contemporary Gallery. POD Architects has proposed a new set of residential spaces with a community facility at the corner of Holly Lane and Northdown Road.
The proposal provides quality place making on a prominent brownfield urban site creating a modern replacement use for the former fire damaged public house. The material palette has been derived from local context materials using a mixture of red brick creating a contemporary identity whilst providing a suggestion of history.
47 Key Projects, 2023 Copyright © POD Architects, 2023
Contextual development with a community focus
Holly Tree Corner, Margate
50
1.15
Acre House
Bromley, Private Location
The proposal provides a new modern 6-bedroom detached dwelling on the site of an existing single storey detached bungalow in order to create a new family home.
The design promotes a contemporary modern style that takes influence from the local characteristics and traditional features of near-by properties. It features projecting pitched gable roofs, bay windows, hipped main roof, and hipped secondary roofs to be sympathetic to the local area, whilst maintaining and adding to the character of the surrounding buildings'.
The proposed layout provides the best usage of the living space to the most suitable orientation of the site, capturing maximum daily sunshine whilst increasing the number of bedrooms.
51 Key Projects, 2023 Copyright © POD Architects, 2023
52
1.16
Mountbatten House Chatham
Our exciting vision for Mountbatten House disrupted the strong horizontal and vertical lines of this Brutalist 1975 tower block. Mountbatten House is the key driver for the scheme given its landmark importance in Chatham and the surrounding area. The building is to be converted from office to residential and feature one and two bed flats. The layout of each floor featured different arrangements of flats which are served by winter gardens of varying positions, heights and projections, to generate an abstract facade treatment.
The design will complete a vision for the surrounding area with an integrated performance space which acts as a catalyst for wider functions. Our vision for Military Road, Chatham, introduced a dynamic scheme that seamlessly stitches historic connections, the landscape character, performance space and contemporary architecture This is achieved through a cohesive programme with a mixed-use offer and becomes the gateway to historic Chatham heralding the arrival from wider areas, drawing in visitors and making the town a true centre for Medway.
This project presents a bold new vision at the cornerstone of the redevelopment of Chatham and acts as a positive landmark in the town to inspire the future of Chatham and give a building the Town can be proud of.
53 Key Projects, 2023 Copyright © POD Architects, 2023
Town Centre Regeneration
Church Walk Shopping Centre, Caterham
54
1.17 Church Walk Shopping Centre
Ropemaker Properties Ltd, Caterham
The redevelopment of Church Walk in Caterham presents a unique opportunity to regenerate the town with a high-quality sustainable development featuring a mix of uses. It provides 23 modern retail units including 5 family friendly restaurants; a 3-screen cinema and a highquality public space providing the setting for events and 178 one and two bed private rental sector apartments with associated concierge, lounge & workspaces.
Residential parking, service yard and ancillary functions are located at basement level. The multi-storey car park will be expanded to 675 spaces. 20% renewables from Air Source Heat Pumps, a BREEAM Very Good rating, car clubs, electric vehicles and secure 1:1 cycle storage provide energy saving initiatives.
Screen Cinema BREEAM Very Good Rating
55 Key Projects, 2023 Copyright © POD Architects, 2023 23 Retail Units 178 Apartments 5 Restaurants 3
56
1.18
Hepworth Quarter
Walton on Thames, Surrey
Located within the centre of Walton-on-Thames' prominent High Street, this project realised the potential of the site by proposing four high-quality retail units at street level with residential units above rising to part four, and part five storeys. The High Street block is accompanied by a seven storey building to the rear offering residential units in the heart of Walton on Thames.
The scheme acts as a modern transition for its occupants, with the prominent High Street positioned along its principal facade. The design responded directly to a number of strict site constraints, including local heritage, height, and its location within an Air Quality Management Zone.
57 Key Projects, 2023 Copyright © POD Architects, 2023
Modern Day Apartments for Work and Living
Walton on Thames, Surrey
1.19
Spurstowe Terrace
Charles Bentley Ltd, Hackney, London
Situated in Hackney, Spurstowe Terrace is a new mixed use residential and commercial scheme, close to Hackney Downs Station. The project involves demolition of a 1970s training building and the complicated planning process dealt with overlooking, light and massing issues to achieve a successful design to compliment the area. It achieved planning permission in 2014 and started on site in 2018.
The scheme delivers a mixed use residential and commercial development of 24 1 and 2 bed dwellings with 4 penthouse flats. There are 2 offices at ground floor providing important local employment uses.
60
1.20
Shrewsbury Student Housing
Morris Guildhouse Student Partnership, Shrewsbury
Appointed by the Morris Guildhouse Student Partnership, POD Architects designed the student accommodation for the University Centre Shrewsbury (UCS). The project started in June 2015 and the site is situated within the conservation area of Shrewsbury. It has local significance with Historic England who were active participants in the design process.
Planning permission was achieved within 4 months of appointment and was granted permission within an 8 week deliberation timetable by committee. The masterplan provides 217 student bedrooms set as a dormitory layout with security, laundry, management facilities and post graduate bedrooms. The complex is placed into an urban landscaped garden providing a new green space in the town centre.
61 Key Projects, 2023 Copyright © POD Architects, 2023
62 High End Retail Store
1.21
Alexander McQueen, 14 Dover Street
Alexander McQueen, Mayfair, London
14 Dover Street is the new flagship store for McQ by Alexander McQueen located in the conservation area in Westminster, Mayfair. The 450 Sq.M store places Dover Street as part of the alternative counter culture fashion route to supplement Bond Street. The combination of old and new is a key theme in the project to compliment the work by the late McQueen.
A key challenge for us was to celebrate the existing fabric of the building whilst delivering a strong aesthetic suitable for the McQ brand. This was achieved by having a ying and yang between, the focus on the complexity of the existing language, and the raw simplicity of the new insertions.
63 Key Projects, 2023 Copyright © POD Architects, 2023
64
1.22
Charlotte Olympia
Charlotte Olympia, Chelsea, London
114 Draycott Ave is the new flagship store for 'Charlotte Olympia' located in the highly sought out borough of Chelsea, in the trendy neighbourhood of Brompton Cross. The 150 Sq. M store features 'blush pink walls' and 'midcentury-inspired furnishings', such as a pink and gold lozengeshaped seating area with pale wood herringbone floor, and brass panels that accentuate the shoes on display.
There are now 10 stores for the brand globally, London, Bangkok to California. The store first exhibited its pre-fall collection that takes inspiration from artists like Wassily Kandinsky and Salvador Dalí. The store also has an exclusive collection, inspired by its London location.
65 Key Projects, 2023 Copyright © POD Architects, 2023
66
Offices in the heart of The City
1.23
Norton Folgate Office
TIAA Henderson Real Estate, Shoreditch/The City, London
Located adjacent to POD London office, No 1 Norton Folgate is a five story office building situated on the edge of Shoreditch and The City. The project is a mediator between traditional business and contemporary office lifestyle by stitching the fast paced City to the coolness of Shoreditch.
The office is let on a floor by floor basis by small to medium sized companies on a variety of leasing terms. We have carefully considered the impact of the proposal on the adjacent conservation area, with the new works enhancing the appearance and contributing to the general upgrade of the urban context and local streetscape and character of the area.
67 Key Projects, 2023 Copyright © POD Architects, 2023
Thinking of your own development? Contact Us: info@pod-architects.com +44 (0) 1227 505 304 (Whitstable Office) +44 (0) 20 7490 2246 (London Office)
POD Architects, 15 Devonshire Square, London, EC2M 4YW.
Tel: 020 7490 2246
Email: paul@pod-architects.com Web: www.pod-architects.com
Copyright © POD Architects, 2023