1 minute read
KPCKØBENHAVN A/S
FOLDER FOR RENTS HASSELHOLM, COPENHAGEN SV
1. MY HOME
2. WINDOWS AND EXTERIOR DOORS
WINDOWS:
Flip the handle 60° upwards. You can then open the window. There is a ventilation position built into the handle. Push the window approx. 1 cm outwards and close the handle again.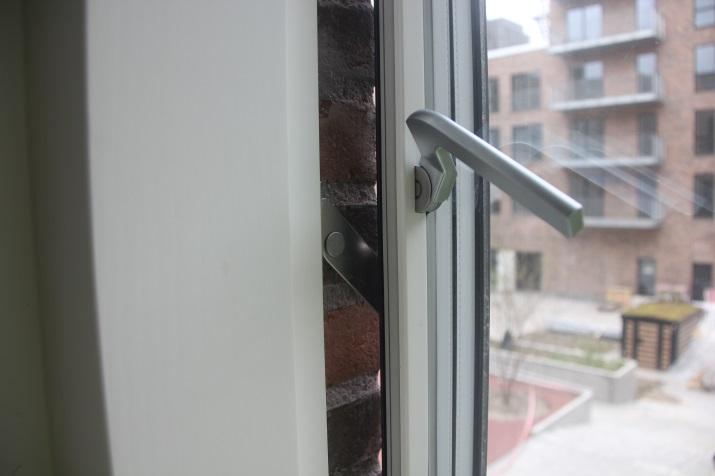 Child safety lock The child safety lock is activated automatically when the window opens approx. 10 cm. To open the window fully, pull the window frame slightly inwards. Then release the lock from the slot.
WINDOWS (silencing), not in all apartments:
The exterior window is activated and opens automatically, when the interior hatch is opened manually.
When the interior hatch is closed again, so will the exterior window.
There is a rain sensor on the sound lock.