TOP OF THE PLOTS
PECKHAM PECULIAR THE
A free newspaper for Peckham and Nunhead Issue 51 December 2022/January 2023
local listening group that's proving a lifeline Page 12
HEAVEN
designer Page 19
MOTHER NURTURE The
BEAVAN'S
The Oscar-winning costume
Page 14 A CLASS ACT The rise of Rasaq Kukoyi Page 8
Urban farming in the heart of Peckham
DEAR READER, WELCOME TO ISSUE 51 OF THE PECKHAM PECULIAR, A FREE NEWSPAPER FOR PECKHAM AND NUNHEAD.
As ever, putting together this issue has taken us to all corners of Peckham and Nunhead, discovering lots of interesting people and inspiring community projects along the way. Our cover star is multitalented resident and rising star Rasaq Kukoyi, an actor with numerous film credits to his name who is also a sought-after sound engineer and music producer. Read our interview with Rasaq on page eight.
Continuing along the film industry theme, we also sat down for a chat with Jenny Beavan, a Peckham-based costume designer who has a trio of Oscars to her name. Find the full story on page 19.
It was a pleasure to spend a sunny Sunday afternoon at the Surrey Canal allotments, meeting and photographing some of the plotholders there. Turn to page 14 to see the results.
Miatta's moving up
Economist Dr Miatta Fahnbulleh has expressed her delight at being chosen as the Labour candidate to replace longstanding Camberwell and Peckham MP Harriet Harman, who is stepping down at the next general election after more than 40 years in the role.
"I'm absolutely elated," Miatta told the Peckham Peculiar. "It's such an amazing community within this seat and one that I would be so honoured to represent.
"I love the diversity in the area – it's so special, the way that all the different cultures come together as one. There's a sense of real harmony, of everyone blending together in a quite beautiful way."
Although Harman has held the Camberwell and Peckham seat – and the preceding constituency of Peckham – for over four decades, Miatta stressed that she is taking nothing for granted when it comes to the next general election.
"Above all, I've got to win the seat," she said. "I'm not assuming I'll win and there's a lot of hard work to do. Getting selected was hard, but the hardest thing of all is actually effecting change, which is what I got into politics to do.
"The general election could take place in a couple of months if the government implodes, or it could be in a couple of years. What I'm doing is spending as much time in the community as I can.
"The next year to 18 months is going to be really brutal for a lot of people who are already drowning. I have a responsibility and a genuine desire to get stuck in.
"There is a massive job to do to ensure we get a Labour MP in Camberwell and Peckham but also a Labour government nationally because I know for a fact that this community and this country can't afford another term of the Conservatives."
In terms of political priorities Miatta stressed that she is being led by the conversations she has had with local residents in the lead-up to her selection.
"Three things came across really resoundingly. One was the cost of living crisis and people being under huge amounts of financial pressure.
"The second issue was housing – both in terms of the quality of homes and in terms of affordability of buying or renting.
"And thirdly, regeneration. Some of the transformations in the area compared to when I was a kid have been incredible, but there are parts of our community, particularly within the black community, who have been shut off from that regeneration and left behind.
"Above all, if I get into parliament, the one thing I want to see is an improvement in living standards in Camberwell and Peckham and the amount of money local people have in their pockets."
Miatta also paid tribute to Harriet Harman, who is the longest continuously serving female MP. "She has been absolutely iconic. She spearheaded changes in terms of the culture of parliament and how parliament works, making a world that was incredibly male-dominated and macho far more accessible to women. The work she has done to promote and champion female politicians is remarkable.
"She also effected genuine policy change –such as the Equality Act and the minimum wage – while remaining rooted in the local community. That's a model that I aspire to."
Miatta was chosen by local Labour party members at an event held at Ark Walworth Academy on 19 November.
Born in Liberia in 1979 to a Liberian father and a Sierra-Leonean mother, Miatta and her brother fled the country with their family in 1986 in the run-up to the First Liberian Civil War and applied for asylum in the UK.
Miatta went on to obtain a BA in PPE from Lincoln College, Oxford, graduating in 2000. She then gained a master's and PhD in economic development from LSE.
The mum-of-three was director of policy and research at the Institute of Public Policy Research and served in Gordon Brown's strategy unit during his spell as prime minister. She is currently chief executive of the New Economics Foundation, a think-tank that promotes "social, economic and environmental justice".
We also chatted to the founders and friends behind Mother Nurture, a Nunhead-based support group that's proving a lifeline for local mums. Find out more on page 12.
We will soon be starting work on issue 52 of the Peculiar, which will be published around mid-February time. As ever, it will be distributed to all our stockists in Peckham, Nunhead, Camberwell and East Dulwich, with every single copy hand-delivered by us.
If you're a local business or organisation who is interested in advertising in the issue, please drop us a line via peckhampeculiar@gmail.com – we would love to hear from you.
Finally, on behalf of the whole team at the Peckham Peculiar, we'd like to wish all our readers a very merry Christmas and a happy new year. See you in 2023!
Mark McGinlay and Kate White
THE PECKHAM PECULIAR
For editorial and advertising enquiries, please email peckhampeculiar@gmail.com peckhampeculiar.tumblr.com | @peckhampeculiar | @peckhampeculiar | @peckhampeculiar
THE PECKHAM PECULIAR / 3 DECEMBER 2022/JANUARY 2023 NEWS
Editors Mark McGinlay, Kate White | Production Tammy Kerr | Photographer Lima Charlie Sub-editor Jack Aston | Contributors Rosario Blue, Lawrence Diamond, Julia Hawkins, Miranda Knox, Hugo Simms, Luke G Williams Marketing and social media Mark McGinlay
Campaigners call for rethink of Aylesham masterplan
Campaigners have voiced their concerns over a proposed new masterplan for the Aylesham Centre site, which they say would "change the character of Peckham forever".
The vision for the site by owner Berkeley, which was shared last month and includes a 27-storey tower, is described as an "emerging masterplan" and is not the final proposal, with further public consultation set to take place before a planning application is submitted to Southwark Council.
The scheme hopes to deliver 1,050 new homes at the landmark town centre site, which encompasses the Aylesham shopping centre, Morrisons supermarket and car park and the petrol station. The homes will vary from one to three bedrooms in size and will have a range of tenures, including social rent, affordable intermediate housing and market sale.
There will also be 10,500 sqm of shops, leisure spaces and workspaces; a new Morrisons supermarket that will be around the same size as the current store; a linear park, play space and three public squares.
Proposed buildings range in height from six to 27 storeys, with the four tallest buildings measuring 15, 18, 20 and 27 storeys. Berkeley said these buildings would be positioned to the north-east of the site, "away from the conservation area, historic buildings and key views".
However, the Aylesham Community Action group, whose petition against the proposals had reached almost 1,600 signatures as this issue went to press, called for a rethink of the scheme, which it described as a "massive overdevelopment".
The group said: "Berkeley Homes' plan for Peckham town centre is unacceptable – it would change the character of Peckham forever. It does not have the consent of the people who live, visit and work here.
"It is a massive overdevelopment with enormous buildings – a citadel that will loom over lower rise, historic Peckham. It does not meet the needs of local people – at least 65% of the homes will be unaffordable to most people."
The group described the chance to redevelop the Aylesham site as a "once in a generation opportunity for Peckham", and called for a "new brief for the site, co-produced with all of Peckham's communities"; and a "genuine dialogue so the community can see how its views are being incorporated".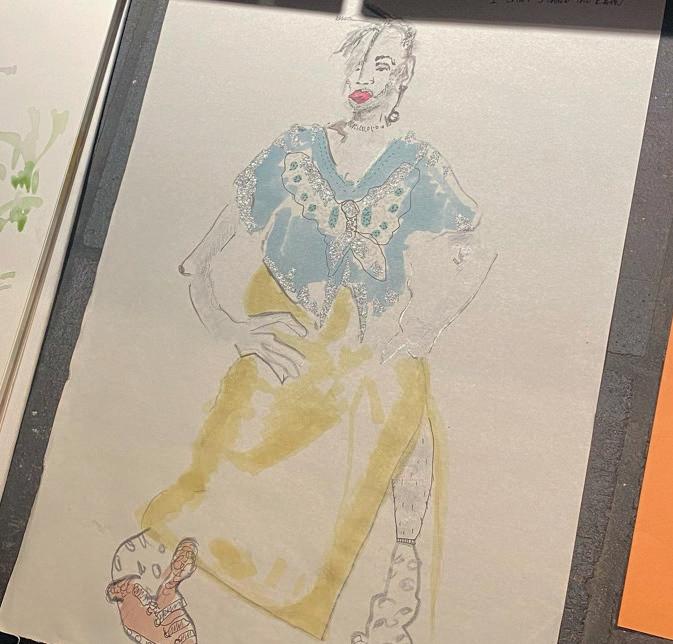 It also urged "substantive discussion on housing types, transport, the vision for the town centre, the environment and building size"; and a scheme that "meets local needs, is connected with the rest of the town centre and fits with the character of Peckham".
In response, Berkeley said in a press release: "Berkeley is committed to continuing to work collaboratively with the community, local businesses, the council and other key stakeholders to deliver proposals that meet the current and future needs of Peckham.
"The Berkeley team has shared an emerging masterplan with the community as part of the ongoing consultation process for the proposed redevelopment of the Aylesham Centre in Peckham, which includes the shopping arcade, Morrisons store and car park.
"Berkeley is asking local residents, businesses and visitors to join the conversation about the future of the site."
Berkeley bought the Aylesham Centre site for an undisclosed sum in May 2021 from previous owner BlackRock, which had been working on a scheme with Tiger Developments.
It said it will share more detailed proposals for the site with local people in early 2023 and is aiming to submit a planning application this coming spring. If planning chiefs give the proposals a
green light, construction is expected to begin in 2024 and complete in 2033.
Berkeley will hold an online webinar on 5 January from 6.30-8pm. A public exhibition will also take place on 7 January from 11am-2pm at unit 12, the Aylesham Centre. To register for the webinar, visit theayleshamcentre.community. And to view the Aylesham Community Action group's petition, go to change.org/p/we-say-no-to-berkeley-homesplan-for-peckham
NEWS
YOUR LOCAL WINTER WONDERLAND ...& STYLE LIFE... Enjoy it all at Market, 133a Rye Lane, SE15 4BQ . Details via Instagram @welcometo_market Showing on big screen in Market Stalls, with all the food and drinks DEC Arts By Kola host a calming weekly art club in our ground floor DEC ONWARDS ART CLUB WORLD CUP Kick off your Christmas shopping with canapés, drinks and discounts Step through our front door and straight into a mulled wine! 02.12 DEC SHOP THE SEASON MULLED WINE BAR Get festive & shop local every weekend in Market Stalls DEC WINTER MARKETS Little Sister bring the Xmas style, Peckham Life Drawing bring the pens 20.12 LIFE DRAWING IN FASHION Scissors of Oz pop up in our ground floor with a festive blow bar A One Sushi create an 8course private dining tasting event DEC 03.12 POP-UP BLOW BAR SUSHI TASTING EVENT Feast on a seasonal whole menu with festive pud and Clemencello Club Glow NYE running til 5am so book it in and dance off ya turkey DEC 31.12 FORZA XMAS CRACKERS NYE @ PECKHAM AUDIO
A VIEW OF THE PROPOSED SCHEME FROM THE SOUTH. THE RAILWAY LINE AND PECKHAMPLEX
ARE SHOWN BOTTOM RIGHT
Peckham painter passes away
The critically acclaimed and internationally celebrated artist Tom Phillips sadly died last month at the age of 85.
Tom, who lived in Peckham, was a painter and sculptor of considerable renown – and was also a composer, set designer and writer.
He was perhaps best known locally as the man who designed the iconic curved lamp posts on Bellenden Road.
We interviewed Tom three years ago for the Peckham Peculiar and he said at the time: "I'm a south London boy. I've lived all of my life in south London and most of it in Peckham."
Tom was born in 1937 and attended Henry Thornton Grammar School in Clapham. From there he achieved his ambition of going to Oxford and then studied at the Camberwell School of Art, where he was taught by German-British painter Frank Auerbach.
Fortunately for him his mother had bought a house on Talfourd Road some years earlier. The property became the studio where Tom worked, producing pieces that have been shown across the world.
In 1966 he began a project that occupied him for decades. Titled A Humument, it came about when Tom set himself the task of finding a book for threepence and altering every page using painting, collage and cut-up techniques to create
PHOTO BY LIMA CHARLIE
an entirely new version. He said: "It was an old Victorian novel I picked up by chance actually on Peckham Rye on the exact spot where Blake saw his first angels, in a big shop called Austins which is gone now."
A celebrated portrait artist, he painted friends including Brian Eno, Iris Murdoch, Samuel Beckett and Pete Townshend. In 1989 he became only the second artist to have a retrospective of his portraits shown at the National Portrait Gallery.
"I was very lucky in the things that I did," he said of his prolific artistic career. "They interested me. I can't think of anything that I want to do that I could do that I haven't done. Not really. It filled the time."
NEWS
MAKE IT PERSONAL Styling South London folk with carefully curated fashion brands since 2006. meetbernard.com @meetbernard Menswear Store 37 North Cross Road East Dulwich Womenswear Store 42 Lordship Lane East Dulwich
Peckham 020 7277 6699 Brixton 020 3161 2728 Interior design for everyday life studio@dalodudesign.co.uk dalodu design studio www.dalodudesign.co.uk
Bye-bye Bert
The much-loved musical Mary Poppins, featuring local lad Charlie Stemp, will put on its final West End performance at the Prince Edward Theatre on 8 January.
The hit show currently stars Zizi Strallen as Mary Poppins, with Charlie playing Bert.
Charlie, who was born in Camberwell and raised in Nunhead, was the cover star of issue 20 of the Peckham Peculiar. His previous credits include Half a Sixpence, Mamma Mia, Wicked and Hello, Dolly on Broadway.
He has already been signed up to appear in Susan Stroman's new production of the classic Gershwin musical Crazy for You in 2023, which will open at the Gillian Lynne Theatre on Drury Lane in late June.
Producer Cameron Mackintosh said Mary Poppins, which was revived in 2019, had extended its run by two years.
"Covid managed to stretch our timetable into 2023 allowing everyone to enjoy an additional supercalifragilistic last Christmas jolly holiday season," he said.
"Mary Poppins has remained a timeless and timely, uplifting and joyous theatrical experience – but Mary never says goodbye, only au revoir… till we meet again."
Rise to the top
Market Peckham and I Like Networking – a career platform for women and non-binary people in the creative industries – have selected a handful of entrepreneurs to take part in their Peckham Rise scheme, which aims to support people from traditionally underrepresented groups by supplying them with a professional workspace, skills and other connections to help them build their businesses.
Around 300 businesspeople applied for the scheme and 22 were chosen. Among those selected is Brockley-based Nicole Walters, founder of Wellekin, a digital marketing agency that specialises in social media services for small businesses.
"The main thing I found really attractive about applying for Peckham Rise was the fact that mentorship and networking were part of the programme," Nicole said.
"I started my business alone during lockdown and no one can really prepare you for what it's like running a business by yourself from home. It's very lonely. I thought applying for this scheme was a great way to re-enter the real world and connect with other businesses."
Nicole said she was elated to be selected. "It felt amazing. I'm very grateful to be a part of this cohort.
"So far it's been going really well. I've already met everyone else on the programme at one of our first workshops a couple of weeks ago. The workshop was really insightful.
"There's such a variety of people on the programme so I'm sure we will be able to share a lot of skills and experiences with each other.
"Everyone has been really friendly and so far it has been an overwhelmingly positive experience."
Nicole is also relishing being able to use the workspace and facilities at Market Peckham, which is based in central Rye Lane.
"Peckham is a real creative hub," she said. "There's a great mix of people and experiences. I don't want to speak too soon, but I could definitely see Wellekin finding a more permanent home here in Peckham."
Other entrepreneurs selected for the scheme include Oliver Brenman of food subscription service Butter & Crust; Maame Opoku, who launched natural beauty and wellness company MamaSia; and Lin Vong, whose education charity Ignite Hubs provides innovative ways for children and young people to learn, grow and progress.
Simon Thorpe, co-founder of Market Peckham, said: "When we first opened Market Peckham in
2019 we offered a small group of entrepreneurs free desk space for a year.
"Although we didn't have any funding, it was a really successful initiative. We wanted to do something similar again post-Covid, but this time we wanted to add an active training element in as well – so we partnered up with I Like Networking and also managed to get some funding from an organisation called Stride.
"We're very excited and think it's going to be a great scheme which gives these entrepreneurs a genuine opportunity to grow their businesses. Ultimately we'd love to run Peckham Rise every year as an ongoing scheme."
Cash for Copleston Fight for your rites
Older people in Peckham will have the chance to get active, meet new people and boost their mental and physical health thanks to new funding for a local community centre.
The Copleston Centre's older people's programme offers a diverse range of activities including yoga, tai chi, Caribbean dance-fitness, creative writing classes and walks.
The programme is aimed at people over 65 and attracts participants from across Peckham, East Dulwich and Camberwell to the centre on Copleston Road, but welcomes people from other age groups to join in.
Its future has been secured for two years thanks to a £119,000 grant from City Bridge Trust, the City of London Corporation's charity funder.
City Bridge Trust is London's biggest independent grant giver, awarding grants of more than £28 million a year to tackle disadvantage across the capital.
The trust's chairman Giles Shilson said: "For more than 40 years, the Copleston Centre has been a thriving community hub bringing people together and building a sense of community.
"This funding will allow the centre to tackle isolation and to help even more older people make friends, try something new and boost their confidence and self-esteem."
The Copleston Centre, which shares a site with the church of the same name, is a base for services including Cubs, Scouts and Beavers, counselling and support for refugees and asylum seekers.
The centre's vision and development manager Julia Honess said: "This part of London has changed enormously since the centre was founded and continues to change, so it's impor-
tant we're able to offer a well-established, wellconnected and familiar place where people can come together.
"The older people's programme offers the chance to meet other people, take part in a wide range of culturally diverse activities, improve health and wellbeing and come together in a familiar community space."
Rites for Girls – a successful mental health support service for girls – is offering Peckham youngsters aged 10 to 12 the opportunity to enlist in a one-year programme that aims to help them enter their teens feeling self-assured and supported.
The scheme, titled Girls Journeying Together, will see small groups of pre-teen girls meeting monthly with trained facilitator and mentor Charlotte Sarre, with the aim being to guide them safely into adolescence.
"Rites for Girls was founded by child psychologist Kim McCabe," Charlotte said. "She saw so many girls struggling with issues around anxiety, depression and self-harm so she decided to do something about it. She wanted to tackle such issues at their root –by working in a preventative way with younger girls before such issues take hold."
The group discusses practical issues such as periods, as well as topics like peer pressure and social media.
Rites for Girls also offers Girls' Net, an online six-week course for girls aged eight to 18 that aims to build resilience and equip girls for times of challenge and change.
THE PECKHAM PECULIAR / 7 DECEMBER 2022/JANUARY 2023 NEWS
Rasaq's rise
AS AN ACTOR, SOUND ENGINEER AND MUSIC
producer, rising star Rasaq Kukoyi has many strings to his creative bow
WORDS ROSARIO BLUE PHOTO JULIA HAWKINS
Breaking into any industry, particularly the entertainment one, can sometimes feel like a long climb up a very steep mountain. But although Rasaq Kukoyi's journey to becoming an actor, sound engineer and music producer has not been easy, he hasn't let that deter him from being the architect of his professional and creative career.
Today his acting credits include awardwinning drama The Last Tree, the extraordinary Netflix film His House and most recently Andor, an original Star Wars story currently airing on Disney+. Meanwhile his Peckham-based production company Making Numbers has been involved in an array of exciting projects.
Rasaq's first taste of acting came at St George's Church of England Primary School in Camberwell. "I never wanted to be an actor," he says. "But I did a play at St George's; it was Noah's Ark and I played Noah. I remember just enjoying it so much. I had an assistant teacher feeding me the lines, but I remember it just felt good to be on stage. And that's where I found my love for the arts."
His teacher at the time helped him to develop his skills, particularly in choir and musical theatre. But it wasn't until secondary school, at Harris Boys' Academy in East Dulwich, that Rasaq began to take the arts more seriously. New creative routes opened up to explore, and explore them he did. His teacher Christopher Elton noticed.
"He kind of saw something in me. He said, 'Ras, why don't you think of applying to the Brit School?' At the time I didn't really know what I wanted to do, because I was practising the drums, I was doing photography, I was doing art. I was doing so much."
Rasaq also wasn't sure he could actually do it. However, when someone he knew got into the renowned school, he began to think that maybe it was a possibility for him too.
The Brit School "made me, to be fair", says Rasaq. "I grew up in the Yellow Brick [the Bells Gardens Estate in Peckham]. Coming to Brit was a completely different environment. [Suddenly] I'm in an environment where there's all types of people from different parts of the UK, even different parts of the world.
"It was a good moment for me, to understand the people who were going to be in the industry I wanted to be in. I realised, 'This is what I wanna do. This is my thing.'"
With a clear plan in mind, Rasaq – who was then not quite 16 – searched for and secured an agent. "I went online. I did it all myself. My parents supported me in getting my head shots. I wanted to be in the game. And when I did that, I got signed to a really young and creative agency. I booked one job with them, a commercial.
"I wasn't where I'm at now when it comes to acting, but it was great for me because I made so many mistakes. It helped me understand what it's like in auditions. I got hundreds of rejections."
Although acting was a professional focus for Rasaq, he was also devoted to sound engineering and music production. He built a studio in his bedroom and made beats. "Loads of artists used to come, upcoming artists like Sam Wise, and we'd record songs," he says.
His parents, although supportive, struggled with the noise. Luckily Rasaq's mentor, someone he highly respects, gave him the keys to his studio in the Bussey Building free of charge. "I was in the same studio building as Mura Masa and loads of upcoming artists," he says. "I was like, 'This is the environment I want to be in.'"
Rasaq also created Making Numbers, a "360-degree production company and creative house" that supports London-based creatives with projects ranging from films to events.
"I love making stuff, that's the main thing, seeing ideas come to life," he says. "That's kind of the reason I made Making Numbers, because growing up, I've always wanted to do so many things."
It also gave him something to focus on during the long months of lockdown. "I always love to feel like I'm doing something. During lockdown, I was like, 'Why don't we create?' I went to the Brit School; I have loads of friends who know how to do different things. I have a friend who's an editor, friends who are actors, friends who work with art and graphics. Why don't I use them and create opportunities for all of us during lockdown?"
Rasaq also wanted to set up his own studio space and approached local community champion and entrepreneur Nicholas Okwulu. At the time Okwulu had just opened Livesey Exchange (LEX 1) – 60 garages in north Peckham that have been transformed into creative spaces for local artists, creatives and makers.
"I met Nicholas and I was like, 'How do I get a space here?' He was like, 'Send me a brief', and we had a meeting. I remember he said, 'Yo, Ras, that meeting was amazing; there was no way that I was not going to let you in here. You seemed determined.'"
Rasaq was due to appear in a four-part television series called You Don't Know Me, which aired on BBC One in late 2021, but ended up with a different role to the one that he was meant to play due to scheduling issues that arose after another cast member caught Covid. While disappointing for Rasaq, it only left him doubly determined to have more control of his professional life.
"I was like, 'I'm not even in control of what I really wanted to do, 'cause something that I've booked and signed a contract for, you're now changing it.'
"I used that money from You Don't Know Me to basically build the studio. The day Nicholas let me know, 'Ras, we're letting you in', the next day we went to B&Q and I started building. There's even a little documentary of the process of building the studio."
This wasn't the first disappointment Rasaq had experienced in his acting career. Another was being cut out of the 2018 sci-fi film Pacific Rim Uprising, in which he played the young version of John Boyega's character Jake Pentecost.
"It was quite a coincidence because we're both from Peckham," he says. "They flew me out to China, then what happened was, I shot it, the film came out, I watched the film and I got cut. But that was the best thing that happened to me."
The reason for this was that the agent he had always wanted, Femi Oguns, happened to be on Rasaq's flight back to London from China, which led to Rasaq becoming a client.
Today his acting career is thriving, as is Making Numbers. "Right now we're working with Havas Media, one of the biggest global marketing companies in the world," he says. "We're doing so many things, from filming for documentaries to music videos. We just completed a campaign video for an app."
For every setback he has experienced, Rasaq has also had a glowing success. He advises creatives with big dreams to never let anything hold them back.
"Don't be scared to make mistakes. At the end of the day, every L is a lesson. Give gratitude for every L. It's never going to be perfect. It's a journey, and the fact you've started the journey, that's the most important thing."
8 / THE PECKHAM PECULIAR DECEMBER 2022/JANUARY 2023 CULTURE
A proud privilege
WORDS LUKE G WILLIAMS
Dulwich Hamlet is a special football club that requires a special type of manager.
For 13 years they had one in the mighty and iconic Gavin Rose, and now – in Paul Barnes –they appear to have uncovered another. The 40-year-old is far too modest to describe himself as special, of course, but that is part of his charm.
During the two decades he has spent working in and around football, Paul has accumulated a wealth of experience, having worked in various coaching, managerial and youth development capacities at Chelsea, Millwall, Welling United, Margate, Ashford United, Greenwich Borough, Staines Town, Guildford City and Redhill, as well as in the independent education sector.
It certainly doesn't require long in the fatherof-three's company to come to the pleasing realisation that he "gets" Dulwich Hamlet – who they are, what they represent and what they stand for.
"In terms of outlook and values I think my philosophies align with Dulwich Hamlet," Paul tells the Peckham Peculiar, a few days before his interim appointment as first-team manager is made permanent. "I think my values have been evident in my first four or five weeks at the club.
"I always talk about how I like to develop people before I develop footballers. People often just look at the first team and their results but there are many facets to a football club beyond the first team and Dulwich Hamlet are a great example of that in terms of the great work they do in the local community.
"Yes, I'm the face of the first team at the moment, but I'm only one part of the bigger picture. We've got a job to do in terms of getting the team to perform well and get results, but we also have a duty to our fanbase and the community we are a part of.
"Football can create a sense of wellbeing, a sense of family and community. We're in a position to do great work on the pitch and off it. The club is about more than just winning. If someone came in to this club with the attitude of, 'It's about winning by whatever means possible', I don't think that would work."
Ah yes, "values" – it's a word and concept that Paul returns to repeatedly during our wide-ranging conversation. It's clear his belief in football as a tool for social advancement and social cohesion is the driving force behind everything he does professionally. He credits his childhood on a council estate in Pimlico, central London as having bred the values and philosophy of life – and football – that he still abides by today.
"I'm a proud council estate boy from a singleparent family who had a tough upbringing," he explains. "I learned first hand about inner-city life, its issues and challenges. I also understood from an early age the importance of sport and football – how it was a way to get out, a release for people.
"But there was also a sense of community where I grew up. People looked after each other and looked out for each other. That taught me certain values such as being respectful, looking
out for the older generation and making sure you helped the younger generation learn the right values too."
Paul's path in life has followed what he terms "the old cliche". "I didn't make it myself [as a player] and the next best thing after playing was coaching.
"It's been almost 21 years that I've been in the game now – so I've spent half my life working in football. I've seen how the game can change people's lives – whether it's those who have become professional footballers or people like myself who have made a career in coaching."
Paul views football as a way of uniting social classes and individuals from disparate backgrounds. "Look at where Champion Hill is located," he points out. "There are working-class areas all around it but also areas of affluence down the road.
"I'm a council estate boy who is proud of being working class but I've also worked in the very affluent upper-class environment of a leading independent school for about 15 years.
"What is one of the great connectors in life? It's sport. It's football. It creates so many bridges and breaks down so many barriers.
"When you're on the football circuit you speak to all sorts of people and it doesn't matter where you've come from – it's all about your passion for the sport. Being able to break down barriers and connect with people is what I've always enjoyed about the game."
On a more micro-managerial level, Paul views relationship-building as key to the role of a firstteam football manager.
"Building relationships with players is what enables them to perform on the football pitch," he says. "How you get someone to perform on the pitch isn't just about how you train on a Tuesday and Thursday evening. It's about the conversations about real-life issues you may have had with them on a Monday afternoon because they might be having a hard time at work.
"It's about picking up the phone on a Friday night and checking if someone is OK if their family have been going through certain issues. It's about seeing what support players need. Am I the only person who does this? No, but it's about being a positive role model in how you work so you can build a good relationship and have a positive impact."
As well as the impressively coherent philosophy that underpins his work, on a personal level Paul's candour is striking and refreshing.
He admits, for example, that when he first heard of the departure of Gavin Rose and his assistant Junior Kadi from Dulwich, he did not automatically see himself as a contender for the vacant post.
"When I heard the news that they had left, like many other people in and around the game I wondered who might get the chance to work at Dulwich. I imagined that every man and their dog would be putting their name forward, knowing the club and their fantastic fanbase. I thought, 'Wow, that's a great opportunity for
somebody.' I didn't imagine it would be me, to be honest. Some people said to me, 'Oh, that would be a great job for you!' but I'm not one to shout my own name from the rooftops."
Nevertheless, the Monday after Gavin and Junior's departure, Paul found himself fielding a call from Dulwich chairman Ben Clasper. "The chairman said he was looking for someone with my values in terms of building an environment at the club and would it be something I'd be interested in. Of course, it was something I couldn't turn down.
"But the first phone call I had to make after being approached was to Gavin himself. I did that out of respect. We're friends away from football and I told him the club had approached me. Gav was very supportive and said it was a great gesture to call him and he wished me all the best."
Some have likened Paul's task in succeeding Gavin to the challenge faced by David Moyes in taking over from Sir Alex Ferguson at Manchester United, but he refuses to be fazed.
"To be honest, I feel I was one of the few people who probably could take over – because I know the fanbase, I know the hard work the club has put in over the years and I will absolutely be respectful of that.
"It's a developing club, it's a footballing club, the fans want to see good football. I've watched Dulwich Hamlet over the years and want to make sure we stay connected to those core values."
When the Peculiar first spoke to Paul he was still awaiting a decision on whether his interim
role at Dulwich would be made permanent; when we next chat, he has received the good news he was hoping for, but never took for granted.
"I'm delighted," he admits. "More than anything else I'm honoured to lead such a club with so many good people. I'm very humbled and very privileged and I can't wait for the next chapter.
"I was waiting until Friday afternoon last week to find out the club's decision. We trained on Thursday night and I was there at training not knowing what the outcome was. I was at home when I got the call on Friday afternoon. We were doing a few things as a family and I was with them when I got the call.
"It was good timing because it was my missus' birthday dinner that Friday night so it turned into a little celebration. Although it was the night before a game so I made sure I stayed switched on and professional so there was no drinking from my point of view. But everyone else raised a glass for me to celebrate that's for sure."
As for the potential pressure of the job, levelheaded Paul is adamant it's not an issue.
"It's a privilege to be the leader of Dulwich Hamlet football club. It's something to relish –it's not a burden or about pressure. I mean look at the state of the country at the moment with the cost of living crisis and so on – there are far bigger things and real-life issues going on that involve real pressure.
"Leading a football club like this one with such a great following? That's a privilege."
THE PECKHAM PECULIAR / 11 DECEMBER 2022/JANUARY 2023 SPORT
LOCAL TEAM DULWICH HAMLET HAVE APPOINTED A NEW MANAGER FOLLOWING THE DEPARTURE OF GAVIN ROSE. Paul Barnes tells us why he's relishing his role at Champion Hill
Nurturing Nunhead
WORDS LAWRENCE DIAMOND PHOTO JULIA HAWKINS
While preparing to talk to midwife Hannah Rogers and Aware Parenting instructor Maru Rojas about their Nunhead listening circle for mums, Mother Nurture, some words from their introductory email kept coming back to me: "At Mother Nurture we aim to mother the mothers." It's a succinct and simple phrase, but it outlines an important task. And one in which the execution needs to be full of care and understanding.
Luckily for the mums of south-east London, Hannah and Maru have spent the last year creating an emotional and physical space in which to do it. Combining a little of their professional backgrounds, but even more of their personal experiences as mothers, they've created a group that "brings local mothers together into a listening circle – to speak of and listen to the collective experiences that mothering can bring."
Hannah says: "I had been a midwife for 16 years before I had my first child, but I still remember holding my firstborn that first night in hospital and feeling, 'What the actual f**k have we done?'
"A lot of people have the perception of a midwife that you know what you're doing, but I didn't have a clue. And some of that fed into the concept of what Mother Nurture needed to be. A need to be honest about how you're feeling once you've had a baby. I felt there was a need to find a tribe, or a connection, where there wasn't any false pretence and you could be who you needed to be without any judgment."
Talking to friend and fellow new parent Maru she found someone who shared her view – that although there were lots of mother and baby spaces in south-east London such as baby music groups, there was nowhere you could just go and be honest. To be listened to and not be judged.
As Maru explains: "The typical mother-baby group is, 'Hi, this is me, this is my baby. And he sleeps fine, or he sleeps awful', but there isn't really a deep, meaningful conversation around motherhood.
"A big part of my work as an Aware Parenting coach is the idea of listening to other people, and I really felt there was a need for a place where we could be heard, where we could really experience just listening to each other."
So while walking around Nunhead Cemetery after the birth of their second children, and being forced to take pause by the global pandemic, they began to map out what that group might look like.
Maru recalls: "On one of the many walks I said, 'I've been thinking of doing a motherhood support group', and Hannah was like, 'Yes! I've been thinking that for ages too.' Then on the next walk it was like, 'Have you thought about what it might look like?' And then on each walk after that we talked about it more and more. Eventually we were like, 'Let's try and find a space!'"
Starting at Buchan Hall in November 2021, the group has since received funding that has allowed it to move to the Green community centre on Nunhead Green – a shift that's had myriad benefits. But it's actually the emotional space more than the physical setting that is truly at the heart of what Mother Nurture is looking to offer.
As Hannah explains: "We'd both had experiences where we just wanted to talk but had been shut down by that culture of jumping in and saying, 'I know how to fix that.' And sometimes that can be really damaging –particularly if it's advice that you've tried and failed.
"Through our work we've both had experiences where, if you just give people time they will tell you how they are, then if you give them a bit more time they'll reveal a little bit more, and if you keep that going, protect that space and let the silence be, they'll eventually tell you what's really at their core. We really wanted to try and create that space because we could feel how powerful that would be."
It's a different approach to more traditional baby groups, and one that can sometimes take a bit of explaining to new attendees. But once those in the group understand the process and the thinking behind it, the mothers can find it leads to really wonderful connections and the chance to share in a way that may not be open to new mums elsewhere.
"We work to ensure it's a safe space and that people can share just what they feel they can," Maru explains. "Sometimes it's just a short, 'I'm doing fine, but I'm struggling with X or Y, and that's all I'm prepared to share today.' But then they come back and that space is there, and then they feel they are really able to share a lot more. We have people who say, 'I'm not the kind of person to talk about how I'm feeling, but here I can really come and speak about all the things that are bothering me.'
"From the feedback we've had it's often people saying that it feels weird to not jump in with advice and say, 'Oh yeah, the same thing happened to me', but once you get used to a different dynamic the act of active listening is a completely restorative experience."
"I take strength in the fact that mothers have come back and we're doing a good thing," Hannah adds. "And though we mention our backgrounds, we're sitting there as mothers. That shifts the dynamic, because it helps people to be vulnerable, because we're being vulnerable. And because I get that space to share how I'm feeling it helps keep me sane."
For both friends, the group has led to some very special moments, as Maru recalls. "I get really emotional when we do the leaving ritual, which we do when a mother who has been coming regularly isn't able to come anymore, often because they are going back to work. Just knowing we've been part of that journey, for
sometimes six months, sometimes 12 months. I find it's a ritual of letting go, but also celebrating that they're taking this huge step."
Keeping the group affordable and open to all has been a prime tenet of Mother Nurture. Now they have that small but crucial piece of funding in place, I ask what their hopes are for the future? "I feel very proud that we started this in the pandemic and we've kept it going through the year and made it sustainable," says Hannah. "I think for me the dream would be for it to be a well-known spot in Nunhead that people know about when they've had a baby."
With it getting late and my own young children ready for bed I ask what makes the area such a special place to live. "For me it's the diversity," says Hannah. "And you see that within our group. People's backgrounds and stories are really varied, and that's classic south-east London."
It's a point that is proven by Mexican native Maru. "I love hearing Spanish spoken on the bus," she says. "And my daughter thinks it's hilarious to hear it too, and not just Spanish with a Spanish accent but with our accent!"
Both agree that Nunhead Cemetery, the scene of numerous lockdown walks and the place where Mother Nurture was birthed, is their favourite spot. "I have a vivid memory of walking round Nunhead Cemetery desperately trying to get into labour, listening to Phosphorescent on my headphones," recalls Hannah.
"It's a soul saver," adds Maru.
12 / THE PECKHAM PECULIAR DECEMBER 2022/JANUARY 2023 FAMILY
HANNAH ROGERS AND MARU ROJAS TELL US MORE ABOUT Mother Nurture, their local listening group for mums
We are a team of experienced osteopaths offering affordable healthcare to patients of all ages. As highly qualified experts in the field of paediatric osteopathy, we also offer specialist treatment for babies and children. T: 020 7733 5633  E: info@nunheadosteopaths.co.uk www.nunheadosteopaths.co.uk - Treatments available for patients of all ages - Specialist paediatric osteopaths - Cranial osteopathy available - Safe and effective pain relief - Full disabled access Appointments available with Nancy Nunn, Aidan Spencer, Chiara Ribera, Emily Starsmeare and Konstantinos Pitoglou 55 Hichisson Road, Nunhead, London SE15 3AN @NunheadOsteo Nunhead Osteopathy Practice
14 / THE PECKHAM PECULIAR DECEMBER 2022/JANUARY 2023 PECKHAM IN PICTURES
A Peckham paradise
WORDS AND PHOTOS JULIA HAWKINS
I'm chatting to Alison Cookson-Hall, chair of the Surrey Canal Allotment Society and fellow longstanding allotmenteer Jaki Glen on a sunny Sunday afternoon in October.
A stone's throw from Rye Lane, the allotments – and the adjacent plots on Bonar Road – are a riot of pumpkins and squashes, runner beans, herbs, sunflowers, cosmos, callaloo and countless other things. Our soundscape is the gentle chatter of gardeners exchanging tips, distant reggae music and an occasional siren.
There are around 40,000 individual allotment plots in London and demand for plots in the capital has never been higher. Jaki waited for over seven years for hers, and her gratitude for having finally secured one is palpable.
"Coming to these allotments is an absolute joy for me," she says. "I just enjoy playing in the dirt! I love feeling the fresh air and being in nature, and the peace, even though we're in an urban area. And of course you get to grow things, even if it's just a tiny handful of tomatoes."
Jaki, a primary school teacher, is keen to bring the benefits of urban farming into the community.
"When I get the chance I bring some of the kids in my school to the allotment to see and touch some of my crops. It invigorates their senses.
"Also they need to understand where food comes from – it doesn't just come from supermarkets. Usually I get them to grow potatoes because that's really easy."
Bonar Road allotments next door has even raised funds to build a tiny classroom and toilet, and primary school children regularly come to learn how to grow things.
Spending time on the allotments has huge mental health benefits too.
Jaki says: "Quite a few of us here have had breast cancer. Coming here and being part of this community has been so much part of my own recovery from cancer. The support that we give to each other is amazing. And people will step in and look after your plot when you're not well, it's just brilliant. People really are here for each other."
Alison has had her plot for 15 years and she glows when I ask her what is special about the place.
"It's the peace," she says. "You can come down here and you can hear people just going about their business while you're doing your own thing.
"It's such a shame people have to wait for so long to get a plot but I understand there are scarce resources and there are only 18 plots here – it's a tiny space compared to some. I feel alive and connected here, it's paradise.
"We also have a very diverse community here. We really want to promote urban farming to young people – it shouldn't just be for retired folk. We need skills like growing and composting to be passed on to the next generation. We're getting some young people in now, which is great."
But back to growing. "Every year I say, 'Next year is going to be the year!'" says Alison. "You're in it for the long haul. It's not a quick win – it's a lot of work, and takes a lot of patience, but that's part of the joy of it."
Jaki adds: "It teaches you faith – the faith that if you nurture something it will grow. Even if sometimes the snails eat what you've grown!"
THE PECKHAM PECULIAR / 15 DECEMBER 2022/JANUARY 2023 PECKHAM IN PICTURES
16 / THE PECKHAM PECULIAR DECEMBER 2022/JANUARY 2023 PECKHAM IN PICTURES
a salon with a difference
we don't have mirrors we have art, that means you can get your haircut without feeling self conscious, 77% of our clients rated the experience better than a typical salon. we look after people's heads inside and out. a unique experience you won't find anywhere else, enjoy an hour to yourself that will help you destress and unwind.
book a haircut today and receive a free shampoo and conditioner (travel size) just mention the peckham peculiar advert when you arrive.
191 queens rd. peckham, se15 2ng / dkuk.biz / 020 3609 0920
Dressing to impress
Jenny Beavan has worked on some of the biggest films ever made, winning three Oscars and a further eight Academy Award nominations in the process – and is one of the most successful and celebrated costume designers in Hollywood.
And, as we sit chatting at the dining table in her beautiful Peckham home, Jenny's agent calls to congratulate her on being nominated for yet another accolade – a British Independent Film Award – which she will later find out she has won.
However, despite all the gongs – which she keeps in her spare room – incredibly down-toearth Jenny certainly hasn't let success go to her head.
In fact, it is Winston Lycett – Jenny's part-time "housemate" and comedian Joe Lycett's cat –who is stealing the limelight and showing any sign of remotely Hollywood "diva" behaviour, by meowing at the window to be let in.
Jenny has lived in the area for many years, residing on Bermondsey Street and then in Camberwell before moving to Peckham in 1993.
"Some of my family grew up around here," she says. "My uncle was an anaesthetist and he grew up here and he lived near Lyndhurst Grove.
"My aunt Pauline, who actually ended up bringing us up because my mother died when I was quite young, was also brought up in Lyndhurst Square – so there is a huge connection. Her father was the local vet for all the horses in the area."
Growing up in Putney, Jenny was always destined to work in the arts, and both her parents were classical musicians who played in the Philharmonia Orchestra.
Then, at the age of 11, she discovered her love for theatre.
She says: "It was the early Fifties. We didn't go to the theatre a lot or the cinema or anything, but I had a grandfather who loved Shakespeare and he'd give us sixpence if we could tell him where a quote came from, which was a lot of money.
"He took me to my first Shakespeare play, not realising the impact it would have, and it was Dorothy Tutin in Twelfth Night.
"I fell in love with it. I thought it was absolutely wonderful – magical. I just saw it and knew I wanted to be part of that world."
This experience prompted Jenny to initially work in theatre design, and she studied for an art
and design diploma at the Central School of Art and Design, which is now Central Saint Martins.
She says: "Costumes were always part of it –when you design a play you normally in theatre do the set and the costumes but the man who taught me [Ralph Koltai] was head of the Central School of Art and Design theatre department and was at the peak of his career as a set designer and he very much put the emphasis on the set side of it.
"I loved creating the world with the set. I did costumes, and I had very good costume tuition, but it didn't grab me in the same way as sets did."
Jenny's first full foray into costume design specifically was in 1978 film Hullabaloo Over Georgie and Bonnie's Pictures, by Merchant Ivory Productions.
She says: "Dame Peggy Ashcroft was going to play the English art collector going out [to India] to find this amazing collection of miniature paintings that had been discovered.
"I was asked if I would help Dame Peggy put together a wardrobe of clothes.
"The second time I went to see her she said, 'My dear, I've never been to India before and I'm
a little concerned about going on my own. We're getting on well, they've given me a first class ticket – if I change it for two economy will you come with me?'
"So there I was looking after her, and then I ended up acting in it because Jennifer Kendal couldn't come up from Bombay, so I was coached by Dame Peggy Ashcroft!"
Since then, Jenny has gone on to carve out an extraordinary career working with some of the world's biggest Hollywood stars, and has become one of the most successful figures in the industry, winning Oscars for her work on films A Room with a View (1985), Mad Max: Fury Road (2015) and Cruella (2021), which starred Emma Stone.
She has also had another eight nominations, for films including The King's Speech, Gosford Park and The Remains of the Day.
However, Jenny admits she has no personal interest in clothes and fashion.
She says: "It's nothing to do with the clothes in themselves. It has to be the clothes telling a story that the actor wants to tell.
"I have absolutely no interest in clothes as clothes. My interest is 18th-century pottery and
THE PECKHAM PECULIAR / 19 DECEMBER 2022/JANUARY 2023 FILM
JENNY BEAVAN HAS CREATED COSTUMES FOR HUGE HOLLYWOOD FILMS INCLUDING CRUELLA AND MAD MAX: FURY ROAD. We sat down for a chat with the acclaimed designer, who is *probably* the only Peckham resident with three Oscars to her name…
WORDS MIRANDA KNOX PHOTO JULIA HAWKINS
slightly naive painting – that's what I'll gravitate towards in any market.
"The minute I'm telling a story with clothes, I love them. When you're doing a fitting and you've got the actor stood dressed up in front of the mirror and they say, 'Now I know who I am' –it's that eureka moment."
Showing no signs of slowing down, Jenny has just returned from nine months working in Australia on Furiosa, an upcoming postapocalyptic action adventure film directed by George Miller and starring Anya Taylor-Joy.
Among her most recent projects was the film Mrs Harris Goes to Paris, which tells the tale of a widowed cleaning lady in 1950s London who falls madly in love with a couture Dior dress and decides that she must have one of her own.
Jenny says: "It was a very small budget but it looks quite big because it had a wonderful cameraman and editor and a wonderful cast. It's enchanting, it's a real feel-good movie. There's something lovely about it."
It was no easy task however, with Jenny and her team given the mission to create a Dior catwalk show. She says: "I was lured into this film and was told I'd be working alongside Dior and they would do their bits.
"I thought that was interesting and was told if we needed anything extra they would make it. In your dreams!
"It's not the way a haute couture house works. They need time, and we didn't have a lot of time, and it was a very small budget.
"We went to the Dior archives and they were wonderful, and incredibly helpful. The producers and director were there, and the Dior team. I said, 'Thank you so much, it's been the most wonderful afternoon and I can't tell you how much I've learnt and appreciate everything you've done and it's going to be so brilliant working with you', and they all went, 'Non!'
"We were recreating a small part of his 1957 last collection. We didn't have the patterns but the people I know who could cut understood how Dior was constructed.
"Dior then had to approve it and they did, which I think is one of the greatest accolades of my career – to have faked Dior!"
Cruella was also among the biggest challenges she has taken on to date.
She says: "Mad Max, Alexander – a lot of these [films] have been done very last minute and Cruella was very last minute because they suddenly got an opportunity with Emma Stone's schedule and they went for it.
"Originally we only had about 10 weeks. We got a little extra because Emma had a minor [fall] – she slipped and broke her collarbone, I think.
"She's gorgeous and so lovely, and Emma Thompson [Jenny has worked with her on several films including Cruella and Sense and Sensibility] – I adore her. She's utterly wonderful. She's very clear on what she likes and doesn't like.
"On the whole they're just incredibly nice people – they're quite fragile, actors. Constantly exposed.
"Reading people and people skills are a huge part of the job I do, apart from having a good eye for colour and shape."
Recently, Jenny has spoken out in the media about the "extraordinary" gender pay gap within the industry, and wore a jacket bearing the words "naked without us" to the Oscars earlier this year.
She says: "There's a complete misconception about what we do – I think people think I waft around with bits of silk and a glass of champagne but it couldn't be further from the truth.
"There's the logistics that come with it. There's a lot of stunts involved.
"Often you do the main character and then you do their stunt and photo double, depending on the scale of the film.
"For instance if they get slashed across the wrist, you might design a jacket that has a seam on the sleeve so you can replace one section rather than having to redo the whole jacket."
While her incredible career may take her around the world, rubbing shoulders with some of the biggest A-list names in Hollywood, for unwaveringly grounded Jenny there is only one place that is truly home – and that's Peckham.
She adds: "I really feel at home in this area, it's a phenomenal community. I absolutely love it."
20 / THE PECKHAM PECULIAR DECEMBER 2022/JANUARY 2023 FILM
CLOCKWISE FROM TOP LEFT: DAME PEGGY ASHCROFT, EMMA STONE, EMMA THOMPSON
Enjoy the festive season to the fullest in south-east London this Christmas.
The new cocktail bar and pizza kitchen, Skylarking, has just opened beneath the railway arches of Peckham Rye on Blenheim Grove by the team behind Shepherds Bush's The Hawk's Nest.
The large covered and heated garden leads into a cosy railway arch where the cocktail bar and turntable take centre stage. The whole venue is adorned from top to bottom with living plants, draped in fairy and festoon lighting and decorated with candles and rugs for when the cold draws in.
This is the ultimate neighbourhood hangout for pizza and cocktails early in the evening, with DJs and dancing late into the night, every Friday and Saturday night until midnight. Everyday guest can enjoy a Margarita
cocktail and a Margherita pizza for £12.50 before 7pm, and on Tuesdays, a £150 bar tab is up for grabs for the winners of the quiz. Hosted by comedian Paddy Young, £3 entry, 7-9pm.
And as if that was enough to ease us all into the winter months, Skylarking is screening every match of the FIFA World Cup.
Alongside the fresh Margaritas and Mezcalitas, the Neapolitan style sourdough pizzas are not to be missed and the homemade mushroom and truffle arancini are always a highlight.
Do not leave without trying the Skylarking Margarita - a zesty mix of Tequila, Orange Liqueur, Fresh Lime Juice, Homemade Oleo Mix, Raspberry Liqueur, with a coarse pink salted rim.
The festive season has officially begun at Skylarking!
THE PECKHAM PECULIAR / 21 DECEMBER 2022/JANUARY 2023 PROMOTIONAL FEATURE OCTOBER/NOVEMBER 2022
Cocktails, DJs, Pizza & Quiz Night at Skylarking, Peckham SKYLARKING 26 Blenheim Grove, London, SE15 4QL 07469 656 806 reservations@skylarkingpeckham.com @skylarkingpeckham Open Tuesday - Saturday Margarita cocktail + Margherita pizza for £12.50 Every day, before 7pm XXX | 18
In Toto Ed: a supportive and inclusive learning environment. An alternative to mainstream schools and colleges that builds a bespoke learning pathway around your needs and interests.
For young people aged 14+ with complex needs, In Toto Ed provides a bespoke alternative to mainstream school and college. Gain qualifications and life skills that develop a pathway to independence in a small, supportive and inclusive learning environment.
Email us, visit our website or drop in to our Blackheath Head Office to arrange a personal tour of our facilities.
info@in-toto-ed.com www.in-toto-ed.com
St Agnes House, Cresswell Park, SE3 9RD 020 3691 4053
Unit D Emperor House Dragonfly Place London SE4 2FL 020 8692 9130 www.gruffarchitects.com @gruffarchitects
Getting the ball rolling
WORDS HUGO SIMMS
In December 1902, a notice appeared in the Sporting Life newspaper: "British Ladies' Football Club require match for Boxing Day against weak male team."
Shortly afterwards, a game was arranged at Newlands, Peckham Rye – home of Honor Oak FC – between the women's side and a "team of gentlemen". Association rules would be strictly observed, with one exception: "Gentlemen are not allowed to charge their fair opponents, while the ladies are at liberty to do so."
Honor Oak's ground was based opposite the Newlands Tavern (now the Ivy House; the walledup supporters' entrance on Stuart Road still exists). The match was controversial because the FA had recently banned its players from competing against women – and most of the press were fervently supportive of the move.
An article in the Reading Observer stated: "I am glad to see that the FA has taken a firm stand in these times of lady wrestlers, fencers, punchballers and Indian club swingers... I do not approve of public exhibitions by ladies."
The British Ladies' Football Club had been founded in late 1894 by Nettie Honeyball (not her real name, which was probably Jessie Allen) with the support of writer, polymath and feminist Lady Florence Dixie, who was club president.
The squad trained extensively before their first match in March 1895. Pitch sessions twice a week from 1pm until dusk with Royal Arsenal and Spurs footballer Bill Julian were complemented by "blackboard lessons" from Millwall players.
The club's inaugural season featured two teams chosen from the overall squad, initially North London versus South London. The first public match, which took place at Crouch End, was promoted heavily, but the attendance figure of 10,000 was still a shock for the players, who confessed to being overwhelmed by the size of the crowd. The match reports (North London won 7-1) were generally of a patronising nature.
Family connections were strong at the club. Nettie and another player, Hannah Oliphant, were married to the Smith brothers, both of whom were involved with the club's administration, as
was their sister Phoebe, who was also a player. The South Londoners included three sets of sisters: AF and E Lewis, Brixton's Annie and Alice Hicks and Plumstead's Emma and Florence Clarke (Emma, born in 1876, is cited by many as the first black British female footballer).
During April, May and June the club played 50 matches across the country, often in front of thousands. In the 1895/96 season, a match report described the women as playing with "science and combination, the advance and passing of the Blues' forward line being especially good".
Increased confidence led to more games against male opposition, though sometimes the teams would mix the sexes.
Following the club's apparent demise in 1897, Hannah (supported by Phoebe Smith, who was then living in Brockley) later revitalised it. In April 1902 a match against Greenwich Town FC was announced, followed by a game against Redhill. A tour of southern counties was also planned, but following the FA's ban on mixed-sex games in August that year, the tour was scrapped.
Hannah lay low for three months before putting out the call which led to the Peckham Boxing Day match – the result of which is sadly unknown. Then in spring 1903, she arranged matches against Erith Town and Biggleswade.
The latter match riled the head of the local FA to such an extent that Hannah was moved to write: "I trust that he will someday learn that open manliness is better than pettifogging jealousy and spite", before insisting: "We shall play on Saturday next as advertised." This they did, but it may have been the club's last match. Hannah fell ill in 1906 and died the following year aged 29.
Although there were pockets of support, the late Victorian press generally gave the British Ladies' Football Club a rough ride. But it is the words of club president Lady Florence, penned in 1895, which resonate more than anything else written at the time: "In that school of the future, which I see arising on the golden hilltops of progress above the mists of prejudice, football will be considered as natural a game for girls as for boys, as will also cricket, athletics, and all national games."
THE PECKHAM PECULIAR / 23 DECEMBER 2022/JANUARY 2023 HISTORY
FOUNDED IN THE LATE VICTORIAN ERA, THE BRITISH LADIES' FC WAS ONE OF THE FIRST FEMALE FOOTBALL CLUBS. A Peckham Peculiar reader shares the story behind their 1902 Boxing Day match against a "team of gentlemen" on Peckham Rye
NETTIE HONEYBALL
THE BRITISH LADIES' FIRST MATCH, 1895
NETTIE HONEYBALL (CENTRE) WITH TWO TEAMMATES
BRITISH LADIES' FC ON THE PITCH
Shopping for food or gifts? Planning a night out? New look for the party season? Whatever you're after this Christmas, Lewisham's fantastic indie businesses have your festive needs wrapped up. lewisham.gov.uk/discover
Blue plaque for Bridgetower
WORDS LUKE G WILLIAMS
The remarkable life of former Peckham resident George Bridgetower was justly recognised in October when a blue plaque bearing his name was unveiled at Jack Jones House on Reedham Street.
George was an acclaimed violinist of African descent who spent many years living in Peckham and the plaque was arranged by the Nubian Jak Community Trust, a commemorative plaque and sculpture scheme founded by Jak Beula, which seeks to highlight the contributions of black and ethnic minority people in British history.
Mounted in association with Southwark Council and Sony Music, the plaque's location is apt, given that George's former home of number 8 Victory Cottages was located on the site now occupied by Jack Jones House.
The date of the plaque's unveiling was equally appropriate, coming exactly 244 years since George's commonly accepted birth date of 11 October 1778 in Biala Podlaska, Poland (although some sources demur and claim he was born later, on 29 February 1780).
George Augustus Polgreen Bridgetower was the son of John Frederick Bridgetower and Maria Anna Ursula Schmidt. Accounts vary, but John Frederick was probably born in the Caribbean in either Jamaica or Barbados, and was possibly the son of an African prince, while Maria was Polish, and – it seems – hailed from a family of high status.
The couple worked in the court of Hungarian Prince Esterházy, who was a patron of legendary Austrian composer Joseph Haydn. John and Maria's sons George and Friedrich both exhibited nascent musical ability and it is thought that Haydn himself taught or mentored both boys at some stage – certainly newspaper reports of George's early career frequently describe him as a pupil or tutee of Haydn.
Friedrich later settled in Dresden, where he made a good living as a cellist, while George – from the age of nine or 10 – was taken by his father on a series of tours, performing in various countries and courts around Europe.
George's debut performance seems to have come in Cleves in December 1788, where he was greeted with "very great applause" and immediately hailed as a "natural genius". A further performance in Paris in April 1789 met with similar acclaim, with the Mercure de France gazette arguing that his talents were "one of the best replies one can give to philosophers who wish to deprive people of his nation and his colour of the opportunity to distinguish themselves in the arts".
Next stop on the ambitious musical tour that George's father had masterminded was a trip to Windsor, where he performed for British royalty. "Both father and son pleased greatly," observed Charlotte Papendiek, who worked for Queen Charlotte. "The one for his talent and modest bearing, the other for his fascinating manner, elegance, expertness in all languages, beauty of person, and taste in dress. He seemed to win the good opinion of everyone, and was courted by all."
George then embarked on a tour of venues across England. Given the unenlightened times in which he lived, it was inevitable that his mixed ethnicity would be frequently commented upon, and so it was, with the Chester Chronicle in August 1789 describing him in typically patronising terms as "a sable plant of an African growth".
Cannily, however, George's father discerned that making a commercial virtue of his son's "exoticism" might prove profitable – and as a result, George was sometimes billed as an "African prince" in advertising materials or performed dressed in "Turkish attire" in a bid to draw curious spectators.
The commercial gambit succeeded, however George was no novelty act. The Chester Chronicle labelled him "the greatest phenomenon ever heard", while describing his talents thus: "He performs the most difficult pieces on the violin, and goes through all the mazes of sound with wonderful spirit, execution and delicacy."
Another journal to give George a rave review was the Sheffield Register of 18 December 1789, which declared of one performance in Bath: "The fine taste and wonderful execution of this child on the violin, is at least equal to any performer of the present day and is the admiration of all who have the happiness to hear it."
George's stay in Bath was a runaway success, as he played several times to packed houses, including one performance attended by King George III. Despite his meteoric rise and sudden fame, however, George was a resolutely modest soul and – in the words of the Derby Mercury –"not at all puffed up with the applause which he has so justly merited".
The Prince of Wales, later to be crowned King George IV, was sufficiently impressed by George's talents to become his sponsor, arranging for him to be tutored by several leading musical figures of the day including François-Hippolyte Barthélémon and Thomas Attwood. George was soon a fixture at such venues as Drury Lane, Covent Garden and the Haymarket Theatre, and also performed in Brighton and London in the Prince's personal bands.
George returned to Europe in 1802, visiting his mother and brother in Dresden, before arriving in Vienna in April 1803. It would be a visit that would transform his life – at first for the better, but then ultimately for the worse.
Due to the intervention of Prince Lichnowsky, a Polish aristocrat and Ludwig van Beethoven's patron, George was introduced to the great composer, who was instantly wowed by his talents.
The two men struck up a friendship, as well as a professional relationship. Impressed by George's abilities, Beethoven even dedicated his Violin Sonata No 9 to him, inscribing the work with the words "Sonata mulattica composta per il mulatto Brischdauer, gran pazzo e compositore mulattico", which roughly translates as: "Mixed-race sonata composed for the mixed-race Bridgetower, a great madman and mixed-race composer."
On 24 May 1803, the sonata premiered at an early morning concert at the Augarten Theatre in
Vienna. Beethoven played the piano and George, who had not had a chance to study or even read the sonata beforehand, sight-read the violin part, even improvising an alteration at one point, a move that won Beethoven's enthusiastic approval and saw him present George with his tuning fork as a gift at the end of the performance.
Given the sonata's notorious level of technical difficulty it was a stunning performance by George. However his friendship with Beethoven soon soured, apparently after an incident when the two men were drinking and George insulted one of Beethoven's female acquaintances, possibly his niece, not realising her connection to the great composer.
An enraged Beethoven subsequently removed the dedication to George from the sonata, replacing it with one to French violinist Rodolphe Kreutzer instead.
As for George, he returned to England, continuing his professional career for several decades. He was admitted to the Royal Society of Musicians in London in 1807, and in 1811 completed a degree at Cambridge university. He also played frequently with the Philharmonic Society and was in constant demand as a music teacher.
However, George's fame and renown never quite hit the same heights as it had pre-Beethoven or in his child prodigy days. At some point he moved to Peckham, where he lived in Victory Cottages, in a modest dwelling on an anonymous backstreet.
Death records show that George died on 29 February 1860 and was buried at Kensal Green cemetery. His death barely made a ripple in the press – the "African prince" who conjured magic on the violin had been forgotten it seemed.
Two centuries later, however, the plaque that now stands in Peckham in his honour can be seen as a belated vindication of all that George Bridgetower achieved, in an age when public figures of African descent in Britain were all too rare.
THE PECKHAM PECULIAR / 25 DECEMBER 2022/JANUARY 2023 HISTORY
THE BRILLIANT VIOLINIST GEORGE BRIDGETOWER HAS BEEN honoured with a blue plaque on the site of his former Peckham home
Herb and barley soup
1 bunch of spinach, washed and roughly chopped
1 level tsp black pepper Sea salt, to taste
To serve
1 small onion, finely chopped 3 tsp dried mint
Ash (pronounced "ahsh") is the shah of all Persian pottages. There are quite a few different versions of this dish, but they all comprise a thick and nutritious concoction of herbs, beans and carbs. So important is this type of soup to Persian culinary culture that the Farsi word for chef is ash-paz, or someone who is capable of making ash, and the word for kitchen is ash-paz khouneh (the home of the ash-maker/chef). And it doesn't stop there: the language is peppered with sayings which incorporate ash*.
Ash-e-jo is probably the easiest of all to make, not least because barley is a simple ingredient to source. Other common preparations are with noodles (ash-e-reshteh), or with fruit (ash-e-miveh), or with all the things in your cupboard (ash-e-sholeh ghalam car).
METHOD
FRY THE ONION AND GARLIC in a little oil; once it has softened, add the turmeric, mixing
well, followed by the barley and lentils. Mix again so that everything is coated in garlicky oil and then add the boiling water. Bring to the boil and then turn down the heat and simmer for about 45 minutes, stirring occasionally.
AFTER ABOUT 45 MINUTES, add the drained chickpeas and beans and the chopped herbs and spinach.
SIMMER FOR ANOTHER 45 MINUTES, or until the barley ears become quite fat and release their starch – this is the sign that the barley is ready. Add more water if necessary, and season with the pepper and salt to taste.
FRY the remaining onion in a little hot oil, then after a few minutes throw in the mint. Cook until both are quite dark and scalded. This is your garnish.
SERVE THE SOUP in bowls, topped with a little of the mint/onion garnish. A good vegan yoghurt makes for a pleasant accompaniment.
* For example, I am often called the caseh darghta as ash or "the bowl hotter than the soup" as my enthusiasm for/application to Iranian cuisine appears to be greater than that of many Iranians. ** Yes – of course you can (and probably should) use dried pulses – in which case these will need soaking overnight. Use 75g chickpeas and 125g kidney beans. They should be cooked with a pinch of bicarbonate of soda for around 1 hour or until they are soft.
ALSO... Ash-e-kashk-e-khalateh; bokhori pahteh, nakhori pahteh – "This is your aunt's ash with kashk;
whether you eat it or not, it is still on your foot", which boils down to "Like it or hate it, it is what it is".
Yeh ashi barat bepazam, ke yeh vajab roghan dashteh basheh – "I am going to make you an ash filled to the top with oil". In other words: "You're in big trouble, matey boy."
Nokhod-e-har ash: "A chickpea in every soup", said of a perennially nosy busybody.
This recipe is an extract from Veganistan: A Vegan tour of the Middle East by Sally Butcher (£22, Pavilion Books), which will be published on 22 December
BY ALDHELM
Large white waterbird (4)
Sword sheath (8)
List of items to be discussed (6)
Spring flower (6)
Healthy (4)
Ousting, replacing in power (8)
Spring month (5)
Seeing that (5)
Anonymous (8)
Various (8)
Regularly (6)
Iran's capital (6)
Type of antelope (6)
Units of electrical resistance (4)
Pal, friend (4)
26 / THE PECKHAM PECULIAR DECEMBER 2022/JANUARY 2023 PECULIARITIES
44 2 44 3 44 4 44 5 44 6 44 7 44 44 44 44 44 44 44 44 44 44 10 44 44 44 44 44 44 44 44 44 12 44 13 14 44 44 44 44 44 44 44 44 44 44 17 18 44 44 44 44 44 44 44 44 44 44 20 21 44 22 23 44 44 44 44 44 44 44 44 44 25 44 26 44 44 44 44 44 44 44 44 44 44 44 44 44 44 1 44 16 27 44 8 44 9 44 11 44 15 44 19 44 24 44 44 44
TRY THIS HEARTY PERSIAN POTTAGE FROM PERSEPOLIS owner Sally Butcher's brilliant new book, which is out just before Christmas
Ingredients (serves 6) 1 large onion, finely diced 4 garlic cloves, minced Splash of vegetable oil 1 good tsp ground turmeric 200g pearl barley 200g brown lentils 2 litres boiling water 1 x 400g can chickpeas**, drained 2 x 400g cans red kidney beans**, drained 1 bunch of flat-leaf parsley, chopped (but not too finely) 1 bunch of coriander, chopped (ditto)
SOLUTION ACROSS: 8 Warwick Gardens, 9 Barn, 10 Binoculars, 11 Cicada, 13 Assassin, 15 Intrude, 17 Carnage, 19 Smallest, 22 Scenic, 24 Altogether, 26 Copy, 27 Simultaneously. DOWN: 1 Safari, 2 Swan, 3 Scabbard, 4 Agenda, 5 Crocus, 6 Well, 7 Usurping, 12 April, 14 Since, 16 Nameless, 18 Assorted, 20 Evenly, 21 Tehran, 23 Impala, 25 Ohms, 26 Chum. ACROSS 8 WRECKINGAWARDS (anagram) (7, 7) 9 Farm building (4) 10 Field glasses (10) 11 Chirping insect (6) 13 Killer (8) 15 Encroach, interfere (7) 17 Slaughter (7) 19
22
24
26
27
Tiniest (8)
Picturesque (6)
As one (10)
Mimic (4)
At the same time (14)
2
3
4
5
6
7
12
14
16
18
The Peckham puzzle 8 ACROSS is a local green space. DOWN 1 African wildlife holiday (6)
20
21
23
25
26
SUGIURA
YUKI
Shop Africa's best spirits this Christmas Save 10% when using the code: lovepeckham www.valueafrica.co.uk
FOR CHANGE CREATIVE CLUB
FSC is redefining the creative agency as a powerful Creative Club for Change. We are a 400 strong creative club of talented and passionate creatives from all disciplines - from designers to consultants, architects, musicians, videographers, illustrators, coaches, writers, and many more.
We believe the business of creativity is a force for goodand together we deliver positive and impactful outcomes for our clients, our members and our community.
Join us - membership is free.
Unit D2.1, Bussey Building, Peckham SE15 3SN
futurestrategy.club