Graciela Taquini
Graciela Taquini
Directora: Mariana César
Coordinadora: Dolores Casares
Director General: Hugo Quintana
Gerente General: Carlos Torrillo
Graciela Taquini
Diseño Editorial: Javier Cuevas
Textos: Georgina G. Gluzman, Graciela Taquini Traducción: Leandro Martinez Depietri
Taquini, Graciela Graciela Taquini / Graciela Taquini; comentarios de Georgina G. Gluzman; compilación de Mariana César.1a edición bilingüe - Ciudad Autónoma de Buenos Aires: APOC, 2022. 152 p.; 24 x 17 cm. - (Pasaje 17 galería de arte / Mariana César; 6)
Edición bilingüe: Español; Inglés.
ISBN 978-987-46427-5-2
1. Arte Argentino. 2. Arte Contemporáneo. 3. Arte Digital.
I. Gluzman, Georgina G., com. II. César, Mariana, comp. III. Título. CDD 700.982
4
Por séptimo año consecutivo, la Galería Pasaje 17 publica un libro de la obra de una artista argentina con gran trayectoria. Para nosotros, registrar el trabajo de las artistas mujeres, es una necesidad imperiosa en el intento de volver más justo un sistema desigual.
En esta oportunidad se trata de la querida Graciela Taquini, una artista extraordinaria, docente y curadora, considerada pionera del videoarte argentino, quien a través de sus obras ha cuestionado, experimentado y llevado al límite el lenguaje audiovisual.
Si bien Graciela nos ha acompañado como curadora en distintas ocasiones, hoy tenemos el placer de plasmar en este libro sus pasiones, obsesiones, el uso de su autobiografía como recurso, y todo aquello que conforma su riquísima trayectoria. Acompañamos el recorrido por su trabajo con un texto realizado por Georgina Gluzman especialmente para esta edición.
Este libro, realizado por el equipo de Pasaje 17 gracias al apoyo de APOC y de su obra social OSPOCE, será distribuido de manera gratuita en bibliotecas, museos, escuelas de arte, críticos, docentes y estudiantes de arte, entre otros actores de la cultura.
César Directora Pasaje 17 Noviembre 2022
5
Mariana
IMAGEN DE TAPA, 2022. Fotografía: Flores, Romina
6
¿EntreTANTO? ¿EntreTANTO? ¿EntreTANTO? ¿EntreTANTO? ¿EntreTANTO? ¿EntreTANTO?
Una vez más tengo que agradecer al equipo de Pasaje 17 que me convoca, en esta oportunidad, para hacer un libro y una muestra individual, dones inesperados y gozosos. El desafío que me moviliza es poner en escena mi producción de los últimos años que, insólitamente, se está volviendo cada vez más etérea, inmaterial y poblada de incógnitas. Concibo la muestra como una especie de instalación de instalaciones, sin dejar de apelar como siempre, a la complicidad de los otros. Se entretejen obras propias, retratos y producciones colaborativas.
Georgina Gluzman ha logrado, con su bello texto y a través de su mirada lúcida, desentrañar mis raíces de mujer y de artista, apostando a la hermenéutica de lo viviente. Y gracias finalmente por el apoyo de todas mis familias tanto del arte como de la vida.
Graciela Taquini
7
8
9
10
11
12
13
Créditos
¿EntreTANTO?
PRODUCCIÓN MARCELA ANDINO
DISEÑO TECNOLÓGICO Y DE MONTAJE MARCELO MARZONI
DISEÑO Y PRODUCCIÓN DE OBRA ROMINA FLORES "Libro de Imágenes" NATALIA RIZZO "¿Quién Soy?", "¿Hay arte?"
DISEÑO SONORO NATALIA RIZZO "Rita"
EDICION ARCHIVO FOTOGRÁFICO FERNANDO LENDOIRO
Agradecimientos
Academia Nacional de Bellas Artes, Matilde Marin, Patricia Bentancur, Roberto Rey, Jazmín Adler, Marcela Andino, Toia Bonino, Mariela Cantú, Romina Flores, Fabiana Gallegos, Gabriela Larrañaga, Silvana Spadaccini, Alejandra Torres, Mariela Yeregui, Mercedes Pérez Bergliaffa, Mariano Cohn, Gastón Duprat, Andrés Duprat y a mi familia. G. T.
14
¿EntreTANTO? noviembre 2022 / febrero 2023 Galería de Arte Pasaje 17 Buenos Aires
Obras de la exposición ¿EntreTANTO?
RITA (2022)
Instalación lumínico/sonora para site specific
¿CUÁNDO COMIENZA? (2022) Pancarta
¿QUIÉN SOY? (2018) Instalación sonoro interactivo
INASIBLE (2018) Video Expandido
¿HAY ARTE? (2022) Intervención gráfica
¿POR QUÉ? (2012 )
Video Monocanal
EL MUNDO DE…(2008)
Video Monocanal
GODARD LIBRO DE IMÁGENES (2021) Fotografías
GRANADA (2005)
Video Monocanal
MAKING OFF GRANADA - (2021)
Video Monocanal. Autor: Ricardo Pons BIOLÓGICA, VIDA - MUERTE - LAUREL (2022)
Video Monocanal
16
Graciela Taquini. Lo conceptual y lo corporal Georgina
G. Gluzman
A la miércoles
Hace algunas semanas hablábamos sobre la obra de Graciela Taquini con un grupo de estudiantes. Una de ellas dijo que Taquini hacía arte todo el tiempo, que ella misma era arte y que gracias a su quehacer había entendido que mandar a la miércoles a alguien porque te había dicho "abuela" era un acto tanto político como estético. Estas ideas me acompañaron el resto de ese día y no puedo, ni quiero, sacudírmelas ahora.
La trayectoria, esa unión íntima entre persona y trabajos, de Graciela Taquini es sumamente peculiar. Su producción ha sido objeto de un vasto número de estudios críticos,1 pero siempre vuelve a convocar nuestra mirada y nuestra escucha, demandando nuestra entrega plena a su mundo, a sus imágenes y a sus sonidos. Mi objetivo explícito en este texto es situar a la obra de Taquini en una red de conceptos y obsesiones que los feminismos han instalado en el campo del arte con insistencia creciente desde fines de la década de 1960 mediante un conjunto de ejes.
El feminismo como cuerpo flexible de ideas resulta singularmente apropiado para acercarnos a esta artista, cuyo trabajo se despliega en el terreno de las nuevas tecnologías, particularmente aquel del video arte. Alineándome con el proyecto feminista en la historia del arte, mi intención es repensar la obra de Taquini desde una perspectiva de género y discutir con el feminismo hegemónico que suele ser marcadamente edadista,2 siguiendo los lineamientos teóricos de la propia artista en Abuela tu abuela, una pieza central de los últimos años de su carrera.
1 Véase sobre todo Grata con otros, cat. exp., Buenos Aires, Sala Cronopios / Centro Cultural Recoleta, 19 de agosto al 18 de septiembre de 2011.
2 La Organización Mundial de la Salud define el edadismo como "los estereotipos (cómo pensamos), los prejuicios (cómo nos sentimos) y la discriminación (cómo actuamos) hacia las personas en función de su edad". Officer, Alana et al.: Informe mundial sobre el edadismo, Washington, D.C.: Organización Panamericana de la Salud, 2021, p. XVII. El término fue acuñado por Robert Butler a fines de la década de 1960.
17
3
El video arte es, por definición, un espacio no reglado. En ese sentido, es un terreno siempre por descubrir y difícil de cartografiar. Está lejos del desarrollo sedimentado por siglos y siglos de tradición que tienen otros medios. De origen industrial y marcado por los devenires de la obsolescencia programada, el video arte puede sin embargo escapar por completo a la fabricación industrial de imagen y sonido, con sus sentidos anquilosados. Ningún lugar es más apropiado para esta "madura artista emergente", como Taquini se consideraba así misma a comienzos de los 2000.
Identidades
Cuando en 1949 Simone de Beauvoir declaraba que "No se nace mujer: se llega a serlo" abría el camino para una indagación, específicamente feminista, de la identidad.3 La célebre frase nos insta a cuestionar toda naturalización sexo-genérica. Un varón es un humano, afirmó Beauvoir, mientras que las mujeres constituyen una otredad. Un varón es un sujeto autónomo, cuya libertad simplemente se da por sentada. Una mujer es, en cambio, un mero objeto que es alentado a verse a sí mismo como tal.
Ese buscarse sin ninguna certeza, en medio de la maraña de identidades que nos son asignadas, es uno de los pilares de la práctica de Taquini. En Roles, la opera prima de Taquini, la pregunta por la identidad, múltiple y fluida, pasa literalmente a un primer plano. Fechado en 1988, Roles fue el resultado de un ejercicio realizado con ocasión de un taller dictado por el artista multidisciplinar estadounidense John Sturgeon (1946), quien se hallaba en Argentina y en otros países del Cono Sur como becario Fulbright. En Roles, la artista se ubica sobre un piso improvisado, en posición fetal, mientras un grupo no visible de personas la llaman de diferentes maneras, desde "hija" hasta "puta". Brevemente experimentamos el mundo y nuestras relaciones con él mediante el prisma particular de Taquini.
El origen de la obra es una performance, luego editada y enriquecida con imágenes de archivo de la artista en diferentes situaciones. Esta performance original, con la artista arrojada en el piso, remite a un ejercicio ejecutado por Taquini cuando era estudiante en el Teatro del Centro, aproximadamente entre los años 1978 y 1980. La decisión de la artista de asistir a clases de
"On ne naît pas femme: on le devient". Beauvoir, Simone de: Le deuxième sexe, Paris, Gallimard, 1990 [1949], p. 8. Todas las traducciones son mías.
18
teatro se vinculaba con la necesidad de hallar un momento de descanso de sus abrumadoras responsabilidades familiares, un asunto que en sí mismo remite a las tareas de cuidado frecuentemente asignadas a las mujeres.
Fue allí, en esas clases, donde Taquini ensayó por primera vez el ejercicio de poner el cuerpo. El taller de Sturgeon le permitió retomar el control de la mirada sobre sí. El punto de vista de Roles es incómodamente cercano. Con un trabajo de cámara casi salvaje, los espectadores son enfrentados con su cuerpo sufriente. La obra invita a los espectadores a ejercer una mirada despiadada sobre el cuerpo de la artista mientras llueven, desde fuera de cámara, las referencias a los variados roles que ese cuerpo desempeña. Alejándose de la supuesta objetividad del arte moderno, aquello que Catherine Elwes describió acertadamente como la significación masculina entrelazada a una especie de formalismo impersonal,4 Taquini se abocó a la elaboración de un relato personalísimo, aunque no por ello exento de importancia social y política.
Este movimiento autobiográfico se dio, desde los inicios de su obra, de la mano de nuevas tecnologías. El temprano acceso a los medios audiovisuales le permitió a Graciela escapar de los medios canonizados e inventarse para sí una identidad artística inédita en nuestro medio. Si bien está claro que el video arte no tiene estrictamente que ver con el cine y la televisión,5 la forma de producir la imagen y nuestra manera de acceder a ella mediante una pantalla remiten a las formas canonizadas y normalizadas del cine y la televisión. Pero, además, entre esas estructuras tradicionales del cine y Taquini hay una relación de familiaridad y de fascinación, a pesar de la permanente contaminación de los modos narrativos tradicionales con una apuesta estética claramente experimental.
Cuerpos
En Roles, además de las preguntas permanentes en torno a la identidad y sus procesos, hay una reflexión sobre el tiempo y las marcas de ese tiempo en el cuerpo. El video se inicia con
4 Elwes, Catherine: "The Pursuit of the Personal in British Video Art", n.paradoxa, núm. 5, 1997, p. 24.
5 Al respecto, Taquini se ha referido a "la conflictiva relación del videoarte con su 'madre', la televisión". Taquini, Graciela: "Una crónica del videoarte en la Argentina. De la transición a la era digital", en Baigorri Ballarín, Laura (coord.): Video en Latinoamérica. Una historia crítica, Madrid, Brumaria, p. 27.
19
una fotografía infantil de la que luego se aísla la figura de Taquini, niña. La posición fetal en la que Taquini se presenta nos remite a pieles aterciopeladas y a cuerpos con poca historia. Pero, la cámara nos muestra un caudal inesperado de supuestas imperfecciones.
En el régimen visual instituido por el cine clásico, los cuerpos femeninos tienen una morfología determinada y una superficie homogénea. Laura Mulvey, en su célebre ensayo sobre el placer visual y el cine narrativo, planteó la relación entre la curiosidad, la pulsión visual y la mirada controladora que puede desarrollarse a partir de la reducción del otro a mero objeto de contemplación.6 La mirada, en el cine clásico, es implícita y a menudo explícitamente masculina. En este escenario, las mujeres son construidas como sujetos pasivos y su representación solo puede enfatizar su carácter de objetos eróticos. De este modo, las mujeres quedan reducidas a un espectáculo visual y son apenas un significante del deseo masculino.
Esos otros cuerpos vuelven en la producción reciente de Taquini. Abuela tu abuela es la frase acuñada por Taquini para marcar el terreno y enunciar, como siempre en su obra, su diferencia. Pero, esta instancia de diferenciación nunca es meramente personal sino social y política. El abuelazgo femenino remite, en gran parte de la sociedad argentina, a una imagen idealizada de una mujer ya retirada de toda actividad que sacrifica su tiempo por el bienestar de las nuevas generaciones. Pero la vida de Graciela, como la de muchas mujeres, desafió los caminos trazados por otros. El manifiesto de Taquini declara a viva voz: "Decidí no tener hijos".
La renuncia a la maternidad constituye una de las infracciones más comunes, pero nunca del todo aceptadas, a la norma de la feminidad. La noción de "cuerpo terminal", acuñada por Gabriel Giorgi con referencia a las disidencias sexuales, también abarca a los cuerpos femeninos sin descendencia. En efecto, esos cuerpos son también "cuerpos donde se cierran relatos e historias colectivas, donde se cancelan generaciones, genealogías, linajes, donde una temporalidad dada se anula en un cuerpo 'improductivo'". 7
Una mujer que no tiene hijos es, en el esquema tradicional, un ser incompleto cuya función social y biológica aceptada no ha sido concretada. Es imposible no pensar en Adrienne Rich, quien en su justamente célebre ensayo autobiográfico Of Woman Born publicado por primera vez en 1976, escribió: "Tan pronto como estuve visiblemente embarazada, por primera vez
6 Mulvey, Laura: "Visual Pleasure and Narrative Cinema", Screen, vol. 16, núm. 3, octubre de 1975, pp. 6-18.
7 Giorgi, Gabriel: Sueños de exterminio. Homosexualidad y representación en la literatura argentina contemporánea, Rosario, Beatriz Viterbo, 2004, p. 9.
20
en mi vida adolescente y adulta, no me sentí culpable. La atmósfera de aprobación en la que era bañada —incluso al parecer por parte de los extraños en la calle— era como un aura que llevaba conmigo, donde descreía absolutamente de las dudas, los temores y los recelos. Esto es lo que las mujeres han hecho siempre".8
Frente a estos mandatos, Graciela se rebela y construye su identidad con otros afectos, no con su descendencia directa. Pero, además, Graciela escribe: "ABUELA me excluye como sujeto del deseo y yo quiero ser vista como mujer". Las viejas muestran otra vía de emancipación femenina. Con realización de Sofia Medici y Luz Algranti, el manifiesto de Taquini se expande y conforma la Generación Supernova, una video-instalación presentada en 2020.
Abuela tu abuela se difunde en internet, particularmente en redes sociales, como hashtag y consigna de guerra. Frente a la monetización de todo lo existente en el mundo digital propuesto por el Metaverso y por los millones de NFTs acuñados a diario por artistas de todo el mundo, Taquini apuesta por una internet capaz de constituirse en un lugar de resistencias creativas, específicamente feministas. Como señaló acertadamente Faith Wilding, "es un acto radical insertar la palabra feminismo en el ciberespacio e intentar interrumpir el flujo de códigos masculinos al declarar audazmente la intención de mezclar, hibridar, provocar y perturbar el orden masculino de las cosas en el entorno de la Red".9
Memorias
En Granada, basada en el testimonio estremecedor de la artista Andrea Fasani, víctima del terrorismo de Estado en la década de 1970, hay un elemento que irrumpe en la narración. La voz de la artista, que en la planificación original no estaba considerada y debía ser editada, marca el ritmo del testimonio. Es una voz ominosa, que puede remitir a la justicia patriarcal y
8 "As soon as I was visibly and clearly pregnant, I felt, for the first time in my adolescence and adult life, not-guilty. The atmosphere of approval in which I was bathed —even by strangers on the street, it seemed— was like an aura I carried with me, in which doubts, fears, misgivings, met with absolute denial. This is what women have always done". Rich, Adrienne: Of Woman Born; Motherhood as Experience and Institution, New York, Norton & Company, 1996, p. 26.
9 "it is a radical act to insert the word feminism into cyberspace, and to attempt to interrupt the flow of masculine codes by boldly declaring the intention to mongrelize, hybridize, provoke, and disrupt the male order of things in the Net environment". Faith Wilding, "Where is the Feminism in Cyberfeminism?", n. paradoxa, vol. 2, 1998, p. 10.
21
a las formas de revictimización de las mujeres. Pero, al mismo tiempo, esa presencia femenina desafía la autoridad implícitamente masculina que ha articulado el cine desde sus inicios. En efecto, la voz masculina suele ser en el cine clásico la garantía de la veracidad, el sitio del poder y la responsable del avance de la historia.10 Taquini barajó de nuevo y nos propone una voz femenina en ese lugar esquivo de dominio desde donde articula el relato y permite a la protagonista contar una historia.
Lo sublime/banal, realizado en 2004, rememora el encuentro de Taquini y Felicitas Rodríguez Moncalvo con Julio Cortázar en París. ¿Qué es lo sublime? ¿El escritor consagrado en la Ciudad Luz? ¿La admiración de las dos jóvenes hacia esa cumbre de la literatura argentina? ¿Qué es lo banal? ¿El recuerdo de las amigas en su intimidad? ¿La cocina y la comida? Simone de Beauvoir hizo en El segundo sexo una célebre distinción entre inmanencia y trascendencia. La inmanencia se vincula con la cotidianidad y, para la filósofa francesa, bloquearía el acceso a la trascendencia. La inmanencia es circular y es siempre igual de aburrida. Y, sin embargo, en esa complicidad y en esa comida, donde se habla casi al pasar de temas relevantes "mientras se baten cremas y se escogen frutillas para decorar el postre" en palabras de Alberto Farina,11 veo algo infinitamente trascendente.
La memoria no solamente remite al mundo socialmente valorado de la literatura sino también al mundo del cine clásico. En ¿Por qué?, la performer Eugenia Alonso mira, añora y acaricia la imagen del mítico Montgomery Clift en A Place in the Sun, la película que lo mostraba como un vértice del triángulo amoroso con Elizabeth Taylor y Shelley Winters. El cine ocupa un lugar privilegiado en la obra y en la vida de Taquini, quien ha escrito: "Desde muy pequeña, por la obligación paterna de ser la chaperona de mi hermana mayor, en la década del cincuenta, comencé a frecuentar el cine. Quedé atrapada por esos sueños soñados en una sala oscura".12
Llena de humor, esta obra de Taquini es un comentario en torno a los efectos de la fábrica hollywoodense de sueños en nuestras propias biografías. Al mismo tiempo, ¿Por qué? recupera el secreto a voces de la disidencia sexual en el seno de la a menudo conservadora industria del cine estadounidense. En tal sentido, ¿Por qué? se presenta como una pieza clave que une
10 Stafford, Sally: "Film theory", en Fiona Carson y Claire Pajaczkowska (eds.),
pp. 229-247.
11 Farina, Alberto: "Acerca del video Lo sublime/banal de Graciela Taquini", en Grata con otros, op. cit., p. 28..
12 Taquini, Graciela: "Confesiones de una curadora", en La Ferla, Jorge (comp.), Arte y medios audiovisuales: un estado de situación, Buenos Aires, Aurelia Rivera / Nueva Librería, 2007.
22
Feminist Visual Culture, Edinburgh, Edinburgh University Press, 2000,
obsesiones personales en torno al cine y un reconocimiento, en plena consonancia con nuestros tiempos, de esas vidas fuera de norma, como la del inolvidablemente talentoso Clift.
Tecnologías
Nada frío o distante, la tecnología es para Taquini un espacio abierto para la comunicación, algo que, con referencia a la obra de Mariela Yeregui, ha propuesto llamar "tecnología emotiva".13 Gran parte de las creadoras feministas han sentido un profundo rechazo hacia la tecnología, casi una tecnofobia. En ese sentido, Carol A. Stabile propuso entender este alejamiento de muchas feministas como el resultado de la equiparación entre patriarcado y tecnología.14 En cambio, Taquini se apropia de los nuevos medios y desafía su asociación con la autoridad patriarcal.
En Rota, obra realizada junto a Natalia Rizzo en 2010, la chatarra electrónica es el vehículo perfecto para contar una historia múltiple, donde la autobiografía y el comentario social se funden. Un diálogo propio de una radionovela entre una voz femenina, la de la propia Taquini, y la de un varón revela el final ineluctable de los objetos y personas en el marco de la obsolescencia programada: máquinas y mujeres envejecen y se vuelven descartables. "¡No soy una basura, todavía sirvo para algo!", grita Taquini. En esa frase se cifra el comentario subversivo de las artistas: una crítica a modos de producción y a maneras de concebir el paso del tiempo en los cuerpos de las personas.
En Confín de 2020, seleccionada en 2021 para el Premio 8M destinado a diversificar las colecciones públicas, nos encontramos con una grilla que nos remite a un referente visual para siempre ligado a la pandemia del COVID: la de las plataformas de comunicación en directo. En medio de la devastación y de la incertidumbre, Taquini retoma sus sueños de adolescencia en los que se pensaba monja: aquí la artista ruega y agradece. Toda una declaración en torno a los sueños y pesadillas despertadas por la pandemia, Confín rompe con los usos y funciones esperados de la tecnología que se hizo absolutamente familiar. Taquini renuncia otra vez a la pasividad
13 Taquini Graciela: "Sobre Mariela Yeregui. Hacia una tecnología emotiva. Bases para un catálogo razonado", septiembre de 2006, Sklunk, http://www.sklunk.net/spip.php?article1451.
14 "A rejection of technology is functionally identical to a rejection of patriarchy". Stabile, Carol A.: Feminism and the Technological Fix, Manchester, Manchester University Press, 1994, p. 6.
23
frente a la cámara y desata un flujo de imágenes inesperadas. Entre la parafernalia barroca y los elementos íntimos de un hogar, Confín celebra lo cotidiano y pide resistencia frente a la nueva normalidad. Tras la subversión del lenguaje audiovisual del cine y la televisión, Taquini arremete contra las nuevas normalidades del Zoom.
Lejos de la tecnofobia, pero tampoco inmersa en una tecnomanía acrítica, la obra de Taquini muestra límites y posibilidades de la tecnología utilizada a contrapelo, como un instrumento de contrainformación y como una manera de tornar extraño todo lo que hemos naturalizado. Destino, que obtuvo el Gran Premio Adquisición en el Salón Nacional de Artes Visuales en 2014 en la categoría Nuevos Soportes, constituye una pieza clave en el trabajo de Taquini, donde se aúnan su intención de convertir al espectador en participante y su gusto por la ambigüedad, del que la obra ¿Qué hay entre los unos y los ceros? es un exponente claro. En Destino se propone un juego a los visitantes a partir del misterio del futuro. La pieza central es una carpa con un oráculo que entrega una pregunta, no una respuesta según el oráculo tradicional. El procedimiento une los dos extremos, aparentemente opuestos, de tecnología y de conocimiento místico.
Constelaciones y el acto político de Taquini
El modelo curatorial de Grata con otros, la gran muestra retrospectiva de Taquini realizada en 2011, da cuenta de las redes y de la negativa de Graciela de sostener un modelo del artista solitario. Rodrigo Alonso, curador de la muestra, apuntó en ese catálogo: "Cualquiera que la conoce sabe que Graciela adora estar rodeada de gente, que no concibe el mundo sin interlocutores, que incluso cuando tiene la oportunidad de protagonizar una muestra individual prefiere hacer Grata con otros, compartirla con los demás. No es casual tampoco que haya realizado tantas obras en colaboración, ni que su forma natural de producción sea el trabajo en equipo".15 El formato de Grata con otros sería repetido en otras oportunidades, como en Destino 2, ampliación de la obra original realizada en el Centro Cultural de España en Montevideo en 2018. Por otro lado, a partir de 2020, Taquini articuló Legado, proyecto todavía en curso. Legado es una plataforma de investigación integrada por un amplio grupo de artistas e investigadoras.
15 Alonso, Rodrigo: "Entre ceros y unos", en Grata con otros, op. cit., p. 9.
24
El proceso de trabajo de Taquini responde de manera sistemática a lo colectivo y a un llamado fuera de ella: no son pocas las piezas de la artista que parten de alguna motivación exterior. Graciela dice a menudo que no tiene taller, que no pinta y que no dibuja. En suma, que no es una artista plástica. Defiende su práctica como conceptual, en un sentido muy específico: los procedimientos de la técnica son delegados a otras personas que forman sus equipos de trabajo. La obra de Taquini se basa primordialmente en su cuerpo, en su identidad (o en su búsqueda) y en su historia.16 Es por esencia intransferible, imposible de replicar y resultan fútiles los intentos de separarla de su creadora. Desde algún lugar nómade entre las nuevas tecnologías, Grata crea otras representaciones para seguir pensándose y pensándonos.
16 Al respecto, Taquini señaló: "Si algo ha caracterizado al vídeo argentino es la fuerte carga performática que ha tenido y sigue teniendo. Parecería que a los argentinos nos gusta poner el cuerpo". Taquini, Graciela: "Una crónica del videoarte en la Argentina. De la transición a la era digital", op. cit., p. 34.
25
Buenos Aires y París, mayo y junio de 2022
¿¿¿??¿¿¿¿?¿¿¿?
LINA BOSELLI, 2022.
30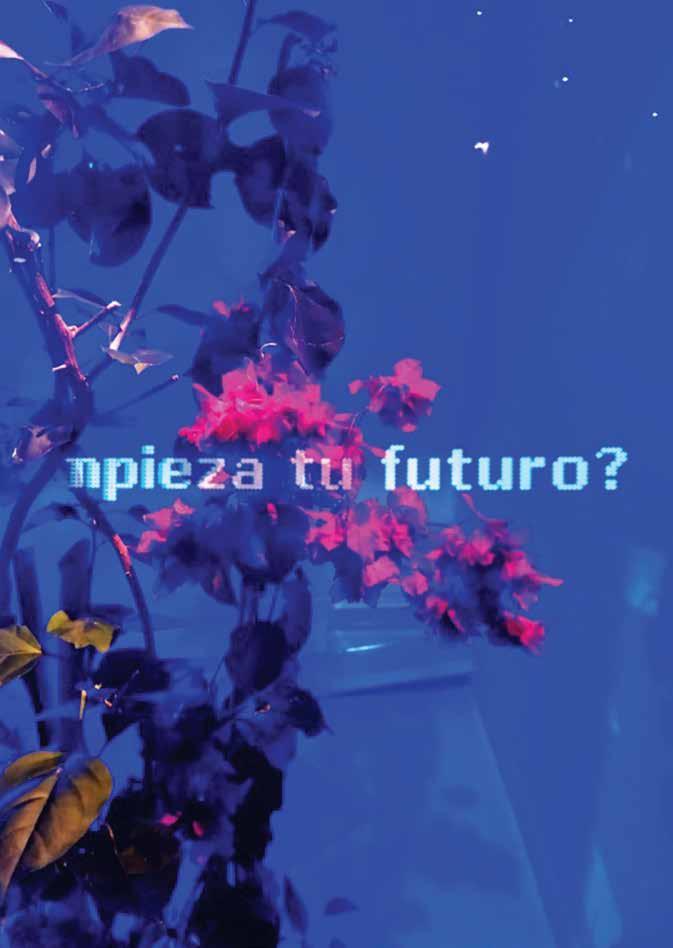 32
33
35
36
38
39
¿CUÁNDO EMPIEZA?, 2022. Pasacalle
Producción Andino, Marcela - Flores, Romina - Rizzo, Natalia
40
41
INASIBLE, 2018. Video expandido
42
43
INASIBLE, DESTINO 2, 2018. Mancia
FORTUNE COOKIE, DESTINO, 2018. Origami
44
INASIBLE, 2018. Video expandido
45
46
47
¿HAY
ARTE?, 2022. Intervención gráfica
50
Intervención Site Specific 2007, Fábrica Gerli 2011, Centro Cultural Recoleta
¿QUÉ HAY ENTRE LOS UNOS Y LOS CEROS?
52
53
Retratos / reflejos
BOCETO Y RETRATO, 2017. Lemes, Kenny
58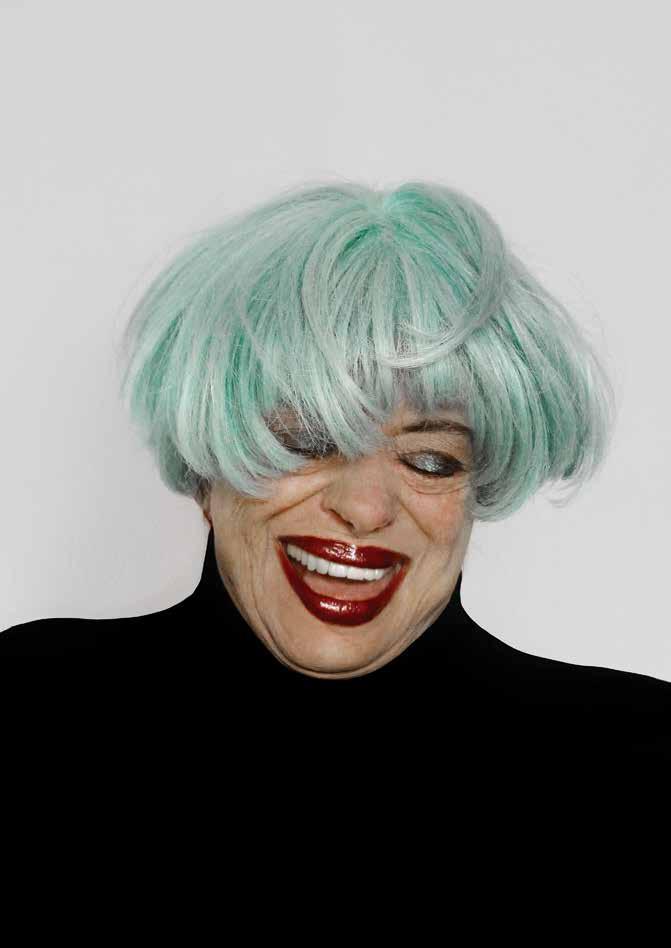 CONFÍN, 2020. Video Monocanal
60
61
QUEBRADA, 2011. Video Monocanal
SISIFA, 2007. Making Off Fotografía Axel Chaulet
63
65
RETRATO, 2011. Maggi, Gustavo
RETRATO, 2012. Maggi, Gustavo
RETRATO, 2010. Deretich, Milos
67
RETRATO, 2019. Garfunkel, Aníbal
RETRATO VIEWFINDER, 2020. Andino, Marcela
68
RETRATO, 2022. Boselli, Lina
AUTORETRATO EN PANDEMIA, 2020.
69
ROTA, 2010. Instalación sonora (Audio)
Tengo miedo. Dentro de mi cuerpo habita una bacteria indestructible. Resucita, cuando estoy vulnerable. Hace más de diez años hice con Natalia Rizzo la obra "Rota". Era sobre la obsolescencia, pero en realidad, fue premonitoria. ¿Cómo estás ahora? Se te ve descompuesta, te veo mal…mal. Si, creo que tengo un virus fatal. Se te ve destruida. Estoy desecha, agotada, pierdo la memoria, se me va
70
la energía. No, no te desconectes, vamos a intentarlo todo. ¿Cómo te puedo ayudar? Aunque me quiera quedar no lo permitas. De ninguna manera, sos única, sos imprescindible. No soy una basura. No soy una basura, todavía sirvo. Sos única, no te voy a dejar así. ¿Creés que todo podrá ser igual que antes? No, de la misma manera no.
71
ROTA, 2010. Instalación sonora
72
ROTA, 2010. Instalación sonora (montaje)
73
ABUELA TU ABUELA, 2020. Campaña para Redes Sociales Diseño gráfico: Flores, Romina
75
GRATA CON OTRXS
LA CASA COMO SET DE FILMACIÓN
BACKSTAGE PROYECTO SUPERNOVA, 2020.
Medici, SofíaAlgranti, Luz
ABUELA DE LA NADA PARA PROYECTO SUPERNOVA, 2020.
Medici, Sofía - Algranti, Luz Fundación Andreani
ABUELA DE LA NADA PARA PROYECTO SUPERNOVA, 2020. Merchandising
76
GRANADA MAKING OFF, 2021. Pons Ricardo
77
78 GRATA CON OTRXS LEGADO.AR
80
LA CHAPERONA WORK IN PROGRESS, 2020. Still de video / Taller Biodrama
81
MAKING OFF RITA, 2022.
82
83
¿QUIÉN SOY?, DESTINO.2, 2018. Instalación sonora interactiva Centro Cultural España, Montevideo
84
¿QUIÉN SOY?, 2022. Instalación multimedial
85
¿POR QUÉ?, 2012. Video Monocanal
86
LA CHAPERONA WORK IN PROGRESS, 2021. Still de video Andino, Marcela.
Cita: Histoire (s) du cinéma, 1988.
88
89
Interior / exterior
92
SERIE MAESTROS, 2012. Messina, Gabriela
EL MUNDO DE CRISTINA, Backstage, 2009. Fotografía: Andino, Marcela
EL MUNDO DE..., 2009. Video Monocanal
BIOLÓGICA, 2020. Video Monocanal
94
CONFÍN, 2020. Video
96
97
¿POR QUÉ?, 2012. Backstage de Video
98
99
BIOLÓGICA, Capítulo Laurel, 2022. Video Monocanal
BIOLÓGICA, Capítulo Laurel, 2022. Video Monocanal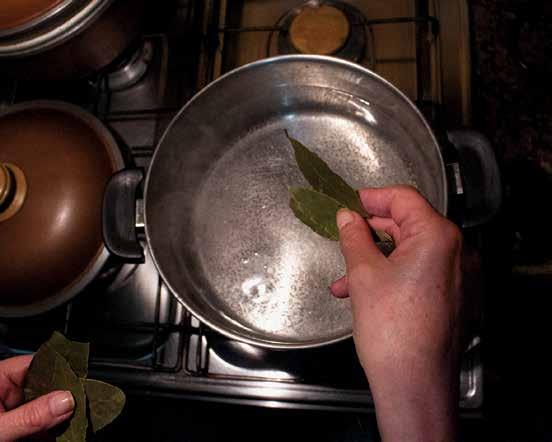 100
Arte / Cine
VÁNITAS, 2006.
Fotografía: Aguiar, Arturo
104
FIN DEL MUNDO, 2011. Video Monocanal
FIN DEL MUNDO, 2011. Video Monocanal
106
BIOLÓGICA, Capítulo Perejil, 2022. Video Monocanal
107
¿POR QUÉ?, 2012. Video monocanal
108
HITCHCOCK
¿POR QUÉ?, 2012. Video monocanal
110
111
PSYCHO X BORGES, 1997. Video monocanal
LA CHAPERONA, 2021. Still de video Work in progress Andino, Marcela. Cita: Histoire (s) du cinéma, 1988.
NIÑA, 1947 Fotografía Christello, Jorge Cita: France/ tour/détour/deux/ enfants 1977 (Jean Luc Godard).
112
GODARD
BIOLÓGICA, Capítulo Muerte, 2020. Still de video
EL LIBRO DE LA IMAGEN JEAN LUC GODARD Participación en el 36º FESTIVAL INTERNACIONAL DE CINE DE MAR DEL PLATA. 2021 Curaduría de la publicación: Buontempo, PaolaBordenave, SofiaBarrionuevo, Cecilia.
EL LIBRO DE LA IMAGEN JEAN LUC GODARD, 2021. Publicación
113
LA OBRA SECRETA, 2017. Largometraje
Dirección Graciela Taquini
Backstage y Equipo
114
COMPETENCIA OFICIAL, 2021. Cohn, Mariano y Duprat, Gastón Penélope Cruz Cita a Roles
115
Selección de Videos
Roles
Psycho x Borges
Lo sublime / banal
Granada
Secretos
Sisifa
Fin del mundo
Quebrada
Vaivén
136
Biografía
Estoy viviendo esta etapa de la vida como un periodo de cosecha, especialmente a partir del hito que significó la muestra antológica "Grata con Otros", en la Sala Cronopios del Centro Cultural Recoleta, durante 2012, que resumió una continuidad en la obra y a la vez mostró una fuerte tendencia a la estética relacional. La incorporación como miembro de Número de la Academia Nacional de Bellas Artes en 2013, y el Premio como Personalidad Destacada en el aniversario de los doscientos años de la Universidad de Buenos Aires - UBA en 2021, reafirmaron una vocación por el arte y la gestión cultural.
En 2014 recibí el Gran Premio Adquisición del Salón Nacional por la instalación multimedia "Destino", obra que reformulé para la exposición "Destino.2" en el Centro Cultural de España en Montevideo, en 2018. En esta ocasión, pude deconstruir el oráculo maquínico original en cuatro piezas interactivas. Fue una forma de superar el encuadre de la pantalla, y al mismo tiempo fue una experiencia de tecnología emotiva y conceptual. Una vez más, compartí el espacio expositivo con artistas invitadas. Durante el 2017 tuve la impensada experiencia de hacer el largometraje de ficción "La obra secreta". Quería trascender el rol que mis pares me asignaron como "la tía del videoarte". En mi práctica artística no he dejado de explorar formatos expandidos contemporáneos.
Los obligados momentos de encierro pandémico me permitieron tiempos de reflexión, estudio y creación. En paralelo, la marea verde me atravesó y tomé conciencia de un feminismo enraizado en historias de vida, todo esto en medio de la peste, una guerra absurda y la crisis local y global, más mi propio cambio de década.
Nací en 1941 en el barrio de Caballito, en una familia de clase media de profesionales y docentes. Cuando en 1963 decidí estudiar Historia del Arte en la Facultad de Filosofía y Letras, me convertí en la primera mujer universitaria de toda mi familia. Trabajé durante más de treinta años en diversos organismos culturales del Gobierno de la Ciudad, realizando proyectos originales, a contrapelo del poder de turno, tratando siempre de estar del lado de los artistas y de las audiencias. Ejercí la docencia universitaria esporádicamente en la educación pública, sin demasiadas ataduras. La labor desempeñada en el patriarcal mundo del arte y la tecnología no fue fácil. Sin embargo, hice siempre lo que quise, en una escena llena de contradicciones.
Cuando en 1988 realicé mi ópera prima "Roles" (primer autorretrato video-performativo de la historia del arte argentino), inicié un camino sin retorno. Me suelo definir con habitual ironía como "veterana artista emergente''. Elegí los vericuetos de lo experimental, la independencia del mercado y el trabajo en equipo. Una apasionada cinefilia me marcó siempre, un momento importante fue la profundización en la obra de Jorge Prelorán y el intercambio con el crítico de cine y compañero de vida Alberto Farina. Incursioné por la televisión de autor, la crítica, la curaduría en la Argentina y en el exterior.
Mi premisa es no consagrar lo consagrado, navegar los deltas del arte. Me interesa abrir diálogos con artistas emergentes. Me debato entre la persona y el personaje. Quiero dejar una huella hacia atrás y hacia adelante, un legado.
137
138
Annotated biography of Graciela Taquini for Pasaje 17
I am living this stage of my life as a period of harvest, especially since the milestone represented by the anthological exhibition "Grata con Otros" at the Cronopios Hall of the Recoleta Cultural Center in 2012. This show evidenced a continuity in my work while, at the same time, it foregrounded a strong tendency to relational aesthetics. My incorporation as a Full Member of the National Academy of Fine Arts in 2013, and the Award as Outstanding Personality in the two hundredth anniversary of the University of Buenos Aires (UBA) in 2021, reaffirmed a vocation for art and the promotion of culture.
In 2014, I won the Grand Acquisition Prize at the National Salon for the multimedia installation "Destino," a work that I reformulated for the exhibition "Destino.2" at the Centro Cultural de España in Montevideo in 2018. For the latter, I was able to deconstruct the original machine-like oracle into four interactive pieces. It was a way to overcome the framing of the screen and, at the same time, it provided an experience of emotive and conceptual technology. Once again, I shared the exhibition space with guest artists. During 2017, I had the unforeseen experience of making the feature-length fiction film "The Secret Work". I wanted to transcend the role that my peers assigned me as "the aunt of video art". In my artistic practice, I have not stopped exploring contemporary expanded formats.
The mandatory moments of pandemic confinement granted me time for reflection, study, and creation. In parallel, the green1 tide flowed through me and I became aware of a feminism rooted in life stories, all this in the midst of the plague, an absurd war, and the local and global crisis, plus my own change of decade.
I was born in 1941 in the neighborhood of Caballito into a middle-class family of professionals and teachers. When in 1963 I decided to study Art History at the School of Philosophy and Letters, I became the first female university student in my family. I worked for more than thirty years in various cultural organizations of the City Government carrying out original projects, against the grain of the incumbent governments, always trying to be on the side of artists and audiences. I worked as a university professor sporadically in public education, without too many ties. The work performed in the patriarchal world of art and technology was not easy. However, I always did what I wanted, in a scene full of contradictions.
When in 1988 I made my first work "Roles" (the first self-portrait video performance in the history of Argentine art), I took a path of no return. I usually define myself with irony as a "veteran emerging artist". I chose the complex roads of experimentation, independence from the market, and teamwork. A passion for cinema has defined me; an important moment for me was the in-depth study of Jorge Prelorán's work, as well as the exchanges with film critic and life partner Alberto Farina.I ventured into auteur television, criticism, and curatorial work in Argentina and abroad.
My premise is not to consecrate the consecrated, to navigate the deltas of art. I am interested in opening dialogues with emerging artists. I waver between the person and the character. I want to leave a trace backwards and forwards, a legacy.
139
1 Translator's note: the marea verde (green tide) is the popular name in Argentine for the massive pro-legalization of abortion movement, chacterized by the green handkerchief that sympathizers wore. Abortion was legalized in December of 2020 in the midst of the pandemic.
Among so many things
Once again I have to thank the Pasaje 17 team for inviting me, on this occasion, to make a book and a solo exhibition, unexpected and joyful gifts. The challenge that mobilizes me is to stage my production of the last few years, which is oddly becoming more and more ethereal, immaterial, and full of unknowns. I conceive the show as a kind of installation of installations, while appealing, as always, to the complicity of others. Personal works, portraits, and collaborative productions are interwoven.
Georgina Gluzman has managed, with her beautiful text and through her lucid gaze, to retrace my roots as a woman and as an artist, investing in the hermeneutics of the living. And last but not least, thank you for the support of all families, both in art in life.
Graciela Taquini
141
Graciela Taquini. The Conceptual and the Embodied Georgina G. Gluzman
To hell
A few weeks ago we were discussing Graciela Taquini's work with a group of students. One of them said that Taquini made art all the time, that she herself was art and that thanks to her work she had understood that sending someone to hell because they called you "grandma" was a political act as well as an aesthetic one. These ideas stayed with me for the rest of that day and I cannot, nor do I want to, shake them off now.
Graciela Taquini's career -that intimate union between person and work- is extremely peculiar. Her production has been the subject of a vast number of critical studies,1 but it repeatedly continues to summon our gaze and ears and demands our full surrender to her world, images, and sounds. By structuring this text through a set of different conceptual axes, my explicit aim is to situate Taquini's work within a network of concepts and obsessions that feminisms have installed in the art field with increasing insistence since the late 1960s.
Feminism as a flexible body of ideas is uniquely appropriate to approach Taquini, whose work unfolds in the field of new media, mainly video art. Aligning myself with the feminist project in art history, my intention is to rethink Taquini's work from a gender perspective and to argue against hegemonic feminism, which tends to be markedly ageis.2 For this purpose, I follow the artist's own theoretical principles in Abuela tu abuela [Grandma your grandma], a key piece in her recent production.
1 See in particular Grata con otros, cat. exp., Buenos Aires, Sala Cronopios / Centro Cultural Recoleta, August 19 to September 18, 2011.
2 The World Health Organization defines ageism as "stereotypes (how we think), prejudices (how we feel), and discrimination (how we act) toward people based on their age." Officer, Alana et al.: World Report on Ageism, Washington, D.C.: Pan American Health Organization, 2021, p. XVII. The term was coined by Robert Butler in the late 1960s.
143
Video art is, by definition, an unregulated space. As such, it is always a territory to be discovered and one that is not easily mapped. It is far from the sedimented development of other mediums, which are based on centuries and centuries of tradition. Of industrial origin and marked by the becoming of programmed obsolescence, video art can actually escape the industrial fabrication of image and sound and its stiffened sensibility. No other territory could be more appropriate for this "mature emerging artist", as Taquini considered herself in the early 2000s.
Identities
When Simone de Beauvoir stated in 1949 that "one is not born, but rather becomes, a woman," she opened the way for a uniquely feminist inquiry into identity.3 The famous phrase urges us to question all sex-gender naturalization. A male is a human, Beauvoir affirmed, while women constitute an otherness. A male is an autonomous subject, whose freedom is simply taken for granted. A woman is, on the other hand, a mere object who is encouraged to see herself as such.
The search for oneself, which lacks any certainty in the midst of the entangled identities assigned to us, is one of the pillars of Taquini's practice. In Roles, her opera prima, the question of identity -multiple and fluid- literally comes to the forefront. Dated 1988, Roles was the result of an exercise carried out on the occasion of a workshop taught by the U.S. multidisciplinary artist John Sturgeon (1946) who was in Argentina and other Southern Cone countries as a Fulbright scholar. In Roles, Taquini lies in a fetal position on a makeshift floor while an unsighted group of people calls her by various names, from "daughter" to "whore". We briefly experience the world, and our relationships with it, through Taquini's distinctive prism.
The origin of the work is a performance that was later edited and expanded with archival images of the artist in different situations. This performance, with the artist lying on the floor, recalls an exercise that Taquini carried out when she was a student at the Teatro del Centro, roughly between 1978 and 1980. The artist's decision to attend theater classes was linked to the need to find a moment of respite from her overwhelming family responsibilities, an issue that in itself points to the caretaking tasks often assigned to women.
3 "On ne naît pas femme: on le devient." Beauvoir, Simone from: Le deuxième sexe, Paris, Gallimard, 1990 [1949], p. 8.
144
It was there, in those classes, that Taquini first experimented with embodiment. Sturgeon's workshop allowed her to regain control of the gaze on herself. Roles' point of view is uncomfortably intimate. Through salvage-like camerawork, the audience is confronted with her suffering body. The work invites viewers to exert a ruthless gaze on the artist's body while references to the various roles that it performs rain down from off-camera. Moving away from the supposed objectivity of modern art -what Catherine Elwes aptly described as a masculine signification intertwined with a kind of impersonal formalism-4 Taquini set out to elaborate a highly personal narrative, yet one that is not without social and political significance.
This autobiographical style developed hand in hand with new media from the very beginning of her work. Graciela's early access to audiovisual technology allowed her to escape from the canonized mediums and to invent for herself an artistic persona that was unprecedented in Argentina. Although it is clear that video art is not strictly related to cinema and television,5 the way of producing the image and our way of accessing it through a screen refer to the canonized and standardized forms of these media. However, In Taquini's work there is also a relationship of both familiarity and fascination around the traditional structures of cinema, in spite of her permanent contamination of traditional narrative modes with a clearly experimental aesthetic approach.
Bodies
In Roles, in addition to the permanent questions about identity and its processes, there is a reflection on time and on the traces of time on the body. The video begins with a photograph of children, from which the figure of Taquini, a girl, is then separated. The fetal position in which Taquini presents herself makes us think of velvety skins and bodies with little history. In contrast, the camera shows us an unexpected flow of alleged imperfections.
In the visual regime instituted by classical cinema, female bodies have a given morphology and a homogeneous surface. Laura Mulvey, in her famous essay on visual pleasure and narrative cin ema, posited the relationship between curiosity, the visual drive, and the controlling gaze that
4 Elwes, Catherine: "The Pursuit of the Personal in British Video Art", n.paradoxa, n. 5, 1997, p. 24.
5 In this regard, Taquini has referred to "the conflictive relationship of video art with its 'mother', television." Taquini, Graciela: "Una crónica del videoarte en la Argentina. De la transición a la era digital", in Baigorri Ballarín, Laura (coord.): Video en Latinoamérica. Una historia crítica, Madrid, Brumaria, p. 27.
145
stems from the reduction of the other to a mere object of contemplation.6 The gaze, in classical cinema, is implicitly and often explicitly masculine. In this scenario, women are constructed as passive subjects and their representation can only emphasize their place as erotic objects. Hence, women are reduced to a visual spectacle and become nothing more than a signifier of male desire.
Those other bodies return in Taquini's recent production. Abuela tu abuela is the phrase coined by Taquini to set the scene and enunciate, as she usually does in her work, her own difference. However, this instance of differentiation is never merely personal but always social and political. Female grandparenthood refers, in a large part of Argentine society, to an idealized image of a woman that is already retired from any activity and who sacrifices her time for the welfare of new generations. Still, Graciela's life, like that of many women, defied the paths traced by others. Taquini's manifesto declares loudly: "I decided not to have children."
The abdication of motherhood constitutes one of the most common, but never fully accepted, violations of femininity norms. The notion of "terminal body", coined by Gabriel Giorgi with reference to sexual dissidence, also encompasses female bodies without offspring. Indeed, these bodies are also "bodies where collective narratives and histories are shut down, where generations, genealogies, and lineages are canceled, where a given temporality is overturned by an 'unproductive' body. 7
In the traditional scheme of things, a woman who does not have children is an incomplete being whose accepted social and biological function has not been fulfilled. It is impossible not to think of Adrienne Rich, who in her rightly celebrated autobiographical essay, Of Woman Born first published in 1976, wrote: "As soon as I was visibly and clearly pregnant, I felt, for the first time in my adolescence and adult life, not-guilty. The atmosphere of approval in which I was bathed —even by strangers on the street, it seemed— was like an aura I carried with me, in which doubts, fears, misgivings, met with absolute denial. This is what women have always done." 8
6 Mulvey, Laura: "Visual Pleasure and Narrative Cinema", Screen, vol. 16, n. 3, october 1975, pp. 6-18.
7 Giorgi, Gabriel: Sueños de exterminio. Homosexualidad y representación en la literatura argentina contemporánea, Rosario, Beatriz Viterbo, 2004, p. 9.
8 Rich, Adrienne: Of Woman Born; Motherhood as Experience and Institution, New York, Norton & Company, 1996, p. 26.
146
Graciela rebels against these mandates and constructs her identity with other affections, instead of with her direct descendants. Pushing it a step further, she writes: "ABUELA excludes me as a subject of desire and I want to be seen as a woman." Old women show a different way of female emancipation. With the execution of Sofia Medici and Luz Algranti, Taquini's manifesto expands and turns into Generación Supernova [Supernova Generation], a videoinstallation that they presented in 2020.
Abuela tu abuela was spread on the internet -particularly on social networks- as a hashtag and a war slogan. Facing the monetization of everything that exists in the digital world set forth by the Metaverse and by the millions of NFTs coined daily by artists from all over the world, Taquini took a chance on an Internet that she sees as capable of becoming a place of creative resistance, specifically feminist. As Faith Wilding rightly pointed out, "it is a radical act to insert the word feminism into cyberspace, and to attempt to interrupt the flow of masculine codes by boldly declaring the intention to mongrelize, hybridize, provoke, and disrupt the male order of things in the Net environment." 9
Memories
In Granada -based on the harrowing testimony of artist Andrea Fasani who was a victim of state terrorism in the 1970s- there is an element that bursts into the narrative. The voice of the artist, which in the original plan was not contemplated and was supposed to be edited out, marks the rhythm of the testimony. It is an ominous voice that recalls patriarchal justice with its ways of re-victimizing women. However, at the same time, this female presence challenges the implicitly male authority that has articulated cinema since its inception. Indeed, the male voice is often the guarantee of truthfulness in classical cinema, the site of power and the one responsible for the story's progress.10 Taquini twisted the game and gave us a female voice in
9 Faith Wilding, "Where is the Feminism in Cyberfeminism?", n. paradoxa, vol. 2, 1998, p. 10.
10 Stafford, Sally: "Film theory," in Carson, Fiona and Claire Pajaczkowska (eds.), Feminist Visual Culture, Edinburgh, Edinburgh University Press, 2000, pp. 229-247.
147
this elusive site of power, from where she structures the story and allows for the protagonist to own her narrative.
Lo sublime/banal [The sublime/The banal], produced in 2004, recalls the meeting of Taquini and Felicitas Rodríguez Moncalvo with Julio Cortázar in Paris. What is sublime here? Is it the consecrated writer in the City of Lights? Is it the admiration of the two young women for this summit of Argentine literature? What is the banal in this piece? Is it the memories of the friends in their intimacy? Is it the kitchen and the food? In The Second Sex, Simone de Beauvoir made a famous distinction between immanence and transcendence. Immanence is linked to everyday life and, for the French philosopher, it blocks access to transcendence. Immanence is circular and always boring. Still, I see something infinitely transcendent in their complicity and in their shared meal in which relevant topics are talked about almost in passing "while creams are whipped and strawberries are chosen to decorate the dessert," as Alberto Farina described the scene.11
Memory not only refers to the socially valued world of literature but also to the world of classic cinema. In ¿Por qué? l[Why?], the performer Eugenia Alonso looks at, longs for, and caresses the image of the mythical Montgomery Clift in A Place in the Sun, the film that featured him as the vertex of a love triangle with Elizabeth Taylor and Shelley Winters. Cinema occupies a privileged place in the work and life of Taquini, who has written: "From a very young age, because of my father's obligation to be my older sister's chaperone, in the 1950s, I began to frequent the cinema. I was mesmerized by those dreams that are dreamed in a dark hall." 12
Full of humor, Taquini's work is a commentary on the effects of Hollywood's dream factory on our own biographies. At the same time, ¿Por qué? revisits the open secret of sexual dissidence within the often conservative American film industry. In this sense, ¿Por qué? stands as a central piece in her production that connects her own personal obsessions with cinema with a recognition -in full consonance with the struggles of our time- of those lives outside the norm, such as that of the unforgettably talented Clift.
11 Farina, Alberto: "Acerca del video Lo sublime/banal de Graciela Taquini", in Grata con otros, op. cit., p. 28..
12 Taquini, Graciela: "Confesiones de una curadora", ien La Ferla, Jorge (comp.), Arte y medios audiovisuales: un estado de situación, Buenos Aires, Aurelia Rivera / Nueva Librería, 2007.
148
Technologies
Neither cold nor distant, technology is perceived by Taquini as an open space for communication to the point that, in reference to the work of artist Mariela Yeregui, she has advanced the term "emotive technology."13 Many feminist creators have expressed a profound rejection of technology that could be even described as a technophobia. In this regard, Carol A. Stabile argued that such distancing by many feminists is the result of equating patriarchy and technology.14 In contrast, Taquini appropriates new media and challenges their association with patriarchal authority.
In Rota, [Broken], a work created with Natalia Rizzo in 2010, electronic junk acts as the perfect vehicle to tell a multifaceted story in which autobiography and social commentary merge. In a dialogue that is typical of radio soap opera, the female voice of Taquini herself and that of a male character expose the ineluctable end of objects and people in the context of programmed obsolescence: machines and women grow old and become disposable. "I'm not trash, I'm still good for something!" shouts Taquini. In that phrase is encoded the artists' subversive commentary: a critique of both our present modes of production and of our ways of conceiving time's passage in people's bodies.
In her 2020 piece Confín [The Confines] -selected in 2021 for the 8M Prize, a national award that is aimed at diversifying public collections in Argentina- we find a grid that takes us back to a visual reference that will be forever linked to the COVID pandemic: that of live communication platforms. In the midst of devastation and uncertainty, Taquini revisits her adolescent dreams in which she thought of herself as a nun; the artist prays and thanks. A statement about the dreams and nightmares arosed by the pandemic, Confín rbreaks with the expected uses and functions of a technology that became massively familiar. Taquini renounces passivity in front of the camera once again and unleashes a flow of unexpected images. Somewhere in between Baroque paraphernalia and the intimate elements of a home, Confín celebrates the everyday
13 Taquini Graciela: "Sobre Mariela Yeregui. Hacia una tecnología emotiva. Bases para un catálogo razonado", septiembre de 2006, Sklunk, http://www.sklunk.net/spip.php?article1451.
14 "A rejection of technology is functionally identical to a rejection of patriarchy". Stabile, Carol A.: Feminism and the Technological Fix, Manchester, Manchester University Press, 1994, p. 6.
149
and calls for resistance in the face of the new normality. After the subversion of the audiovisual language of cinema and television, Taquini lashes out against the new normalities of Zoom.
Far from technophobia, but not immersed in an uncritical technomania, Taquini's work exposes the limits and possibilities of technology when used against the grain, as an instrument of counter-information and as a way of revealing the strangeness in everything that we have naturalized. Destino [Destiny], which won the Grand Acquisition Prize at the Salón Nacional de Artes Visuales in 2014 in the New Media category, constitutes a key piece in Taquini's work. Her intention to turn the viewer into a participant and her taste for ambiguity come together in a way that recalls a clear exponent of this trend in her oeuvre, the work ¿Qué hay entre los unos y los ceros? [What lies between the ones and the zeroes?]. In Destino visitors are invited to play a game based on the mystery of the future. The centerpiece is a tent with an oracle, who instead of replying with answers as they would normally do, they deliver questions. The procedure brings together the two apparently opposite extremes of technology and mystical knowledge.
Constellations and Taquini's Political Action
The curatorial model of Grata con otros [Grata with others] -Taquini's major retrospective exhibition held in 2011- highlighted Graciela's networks and her refusal to uphold the model of the solitary artist. Rodrigo Alonso, curator of the exhibition, noted in the catalog: "Anyone who knows her is aware that Graciela loves to be surrounded by people, that she cannot conceive the world without interlocutors, that even when she has the opportunity to star in a solo show she prefers to do Grata with others, to share it with other people. It is not by chance that she has made so many collaborative works, nor that her natural form of production is teamwork." 15 The format of Grata con otros would be repeated on other occasions, as in Destino 2, an extension of the original work held at the Centro Cultural de España in Montevideo in 2018. On the other hand, starting in 2020, Taquini developed Legado [Legacy], a project that is still in progress and that acts as a research platform that brings together a large group of artists and researchers.
15
150
Alonso, Rodrigo: "Entre ceros y unos", in Grata con otros, op. cit., p. 9.
Taquini's work process systematically responds to the collective and to a call from outside of her; not few of the artist's pieces start from some external motivation. Graciela often claims that she does not have a studio, that she does not paint or draw. In short, she states that she is not a visual artist. She defends her practice as being conceptual in a very specific sense: the technical procedures are delegated to other people who form her work teams. Taquini's work is based primarily on her body, her identity (or her search for it) and her history.16 It is essentially non-transferable, impossible to replicate, and attempts to separate it from its creator are futile. From some kind of nomadic place within the realm of new media, Grata envisions alternative representations with which she keeps on reflecting on herself and on ourselves too.
16 In this regard, Taquini remarked: "If anything has characterized Argentine video is the strong performative element that it has had and continues to have. It would seem that we Argentines like to put our bodies into it." Taquini, Graciela: "Una crónica del videoarte en la Argentina. De la transición a la era digital," op. cit., p. 34.
151
Galería de Arte Pasaje 17 Bartolomé Mitre 1559 CABA, Buenos Aires (5411) 4371-1651 espaciodearte@ospoce.com.ar www.pasaje17.com
152